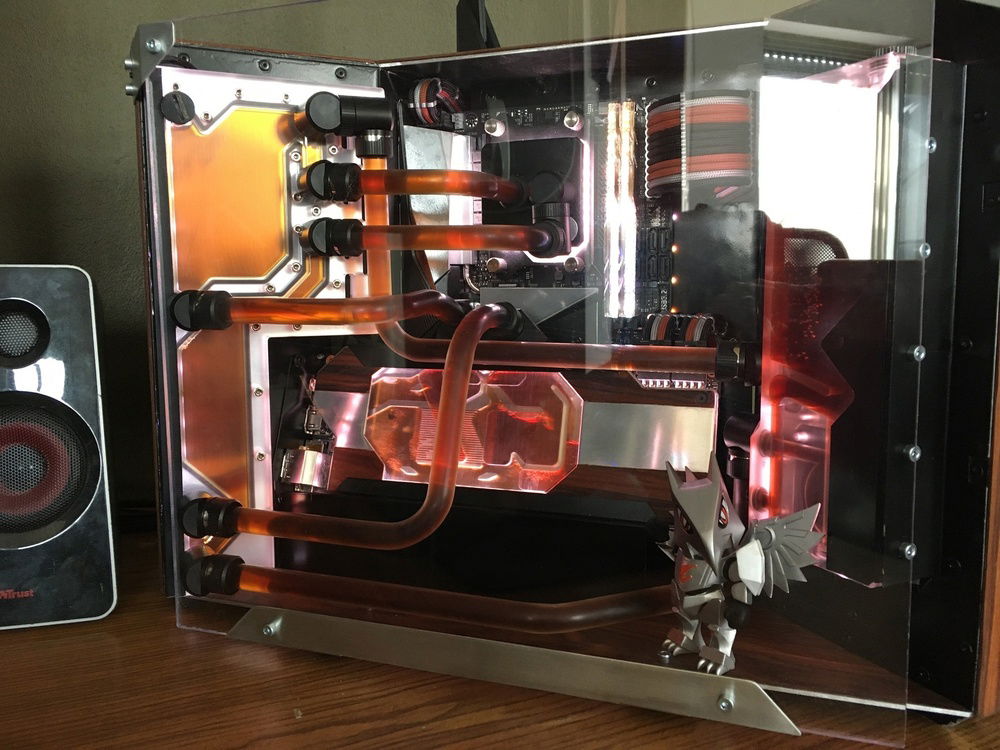 Nostalgia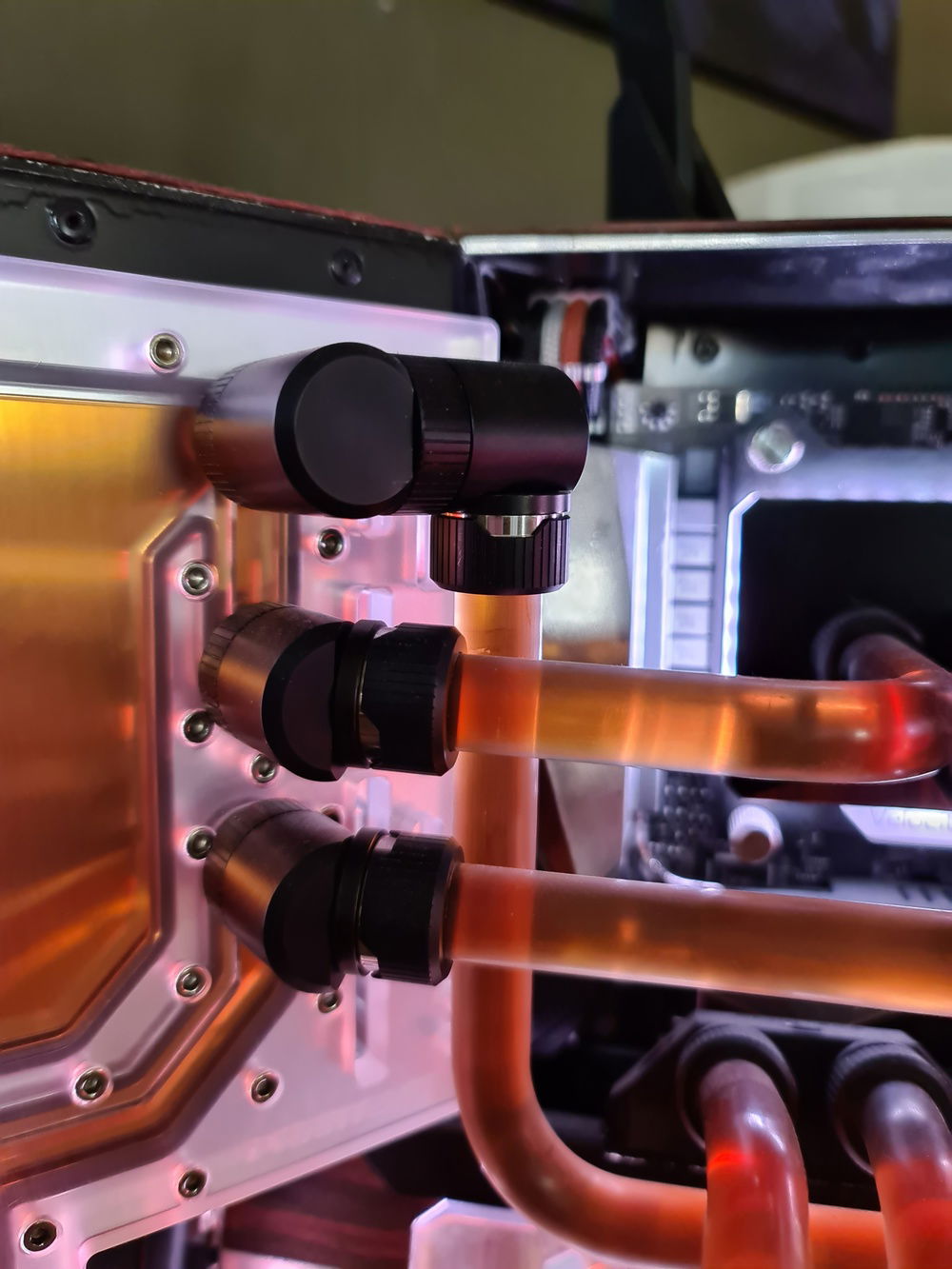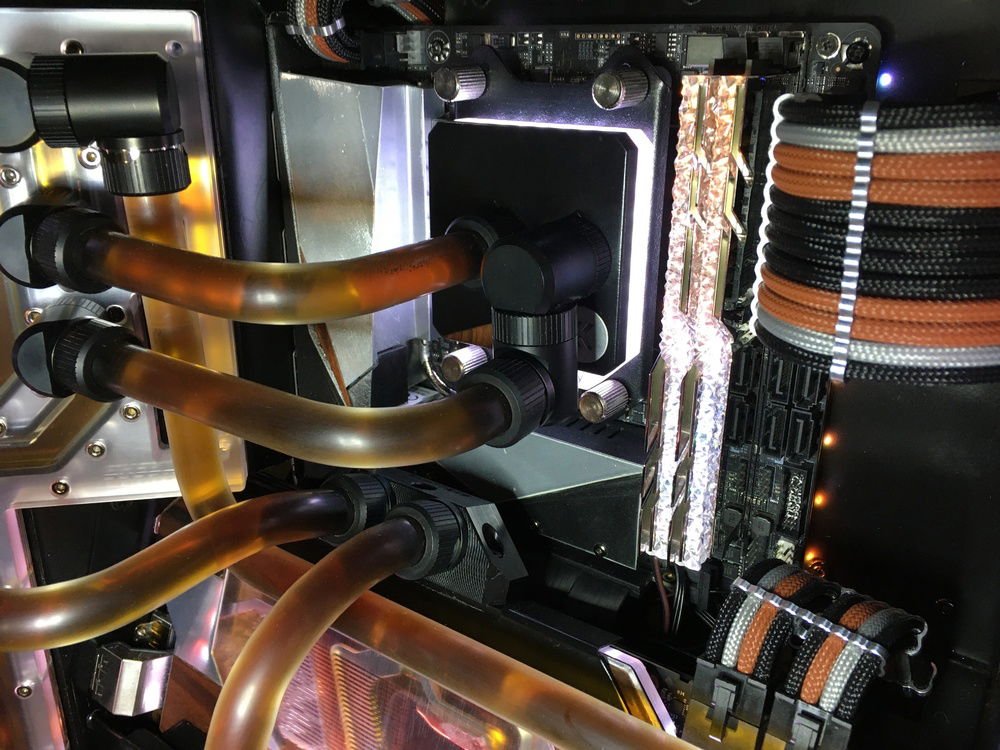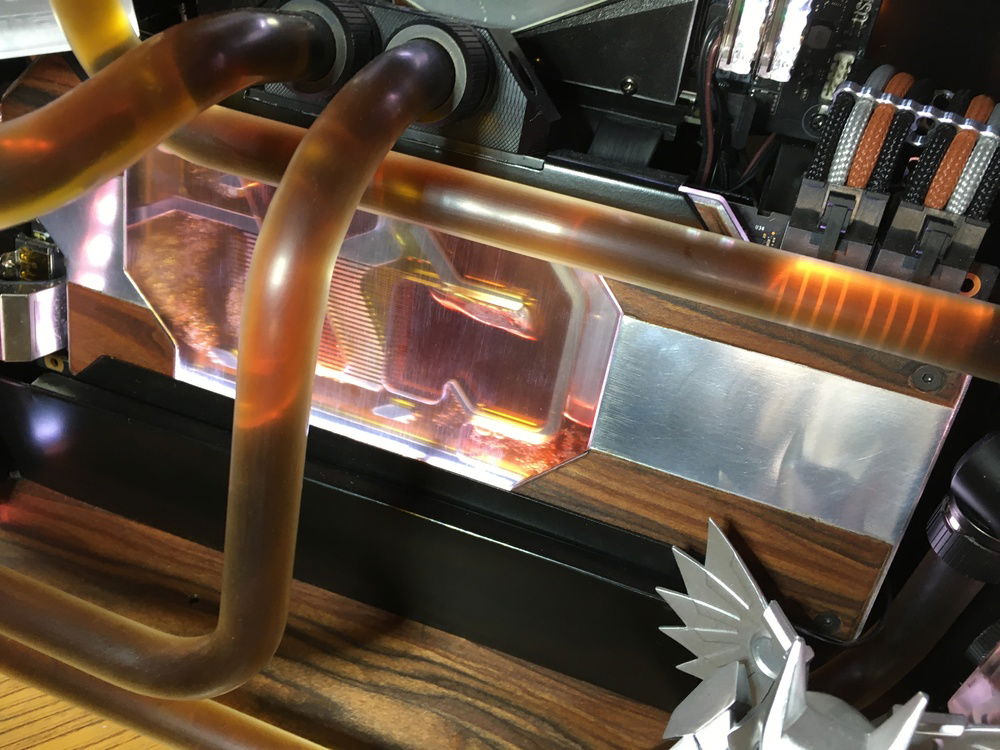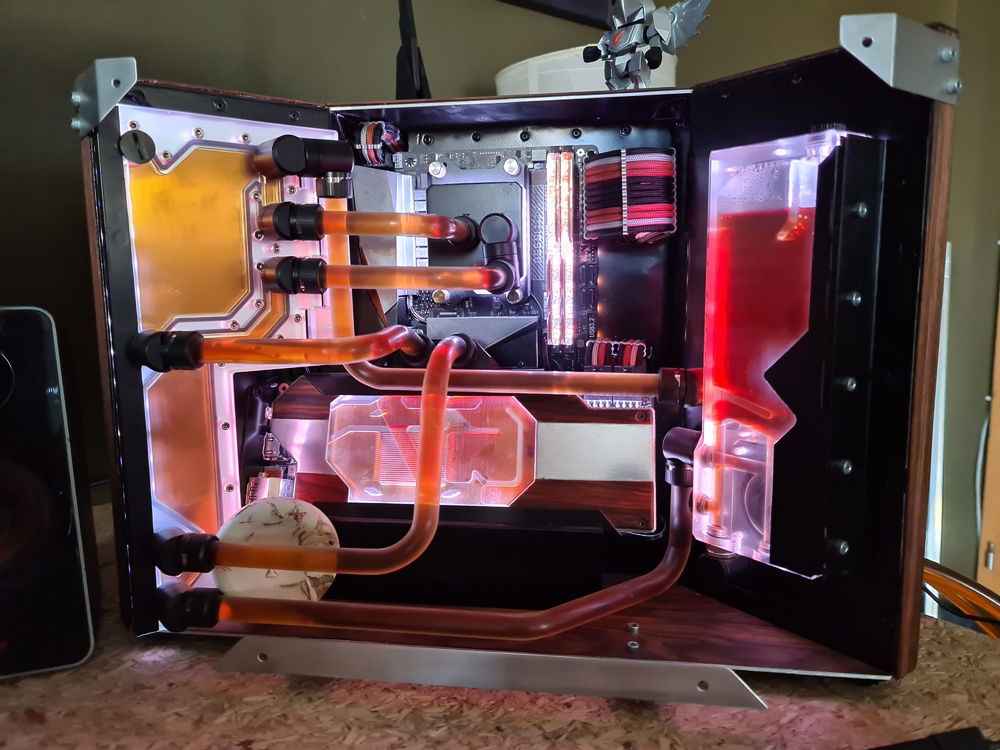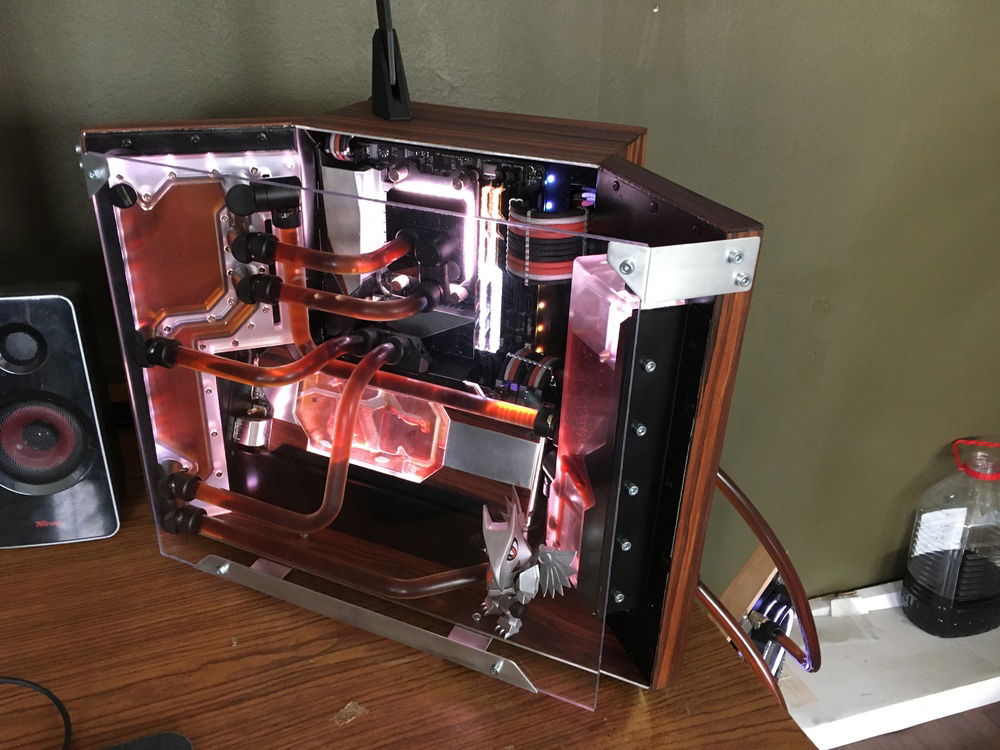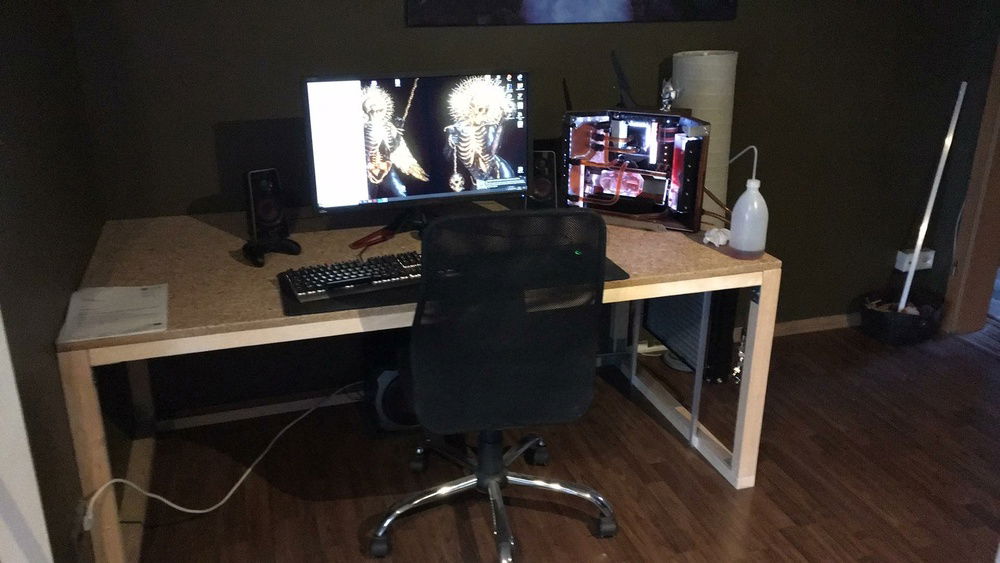 new selfmade sporadic Table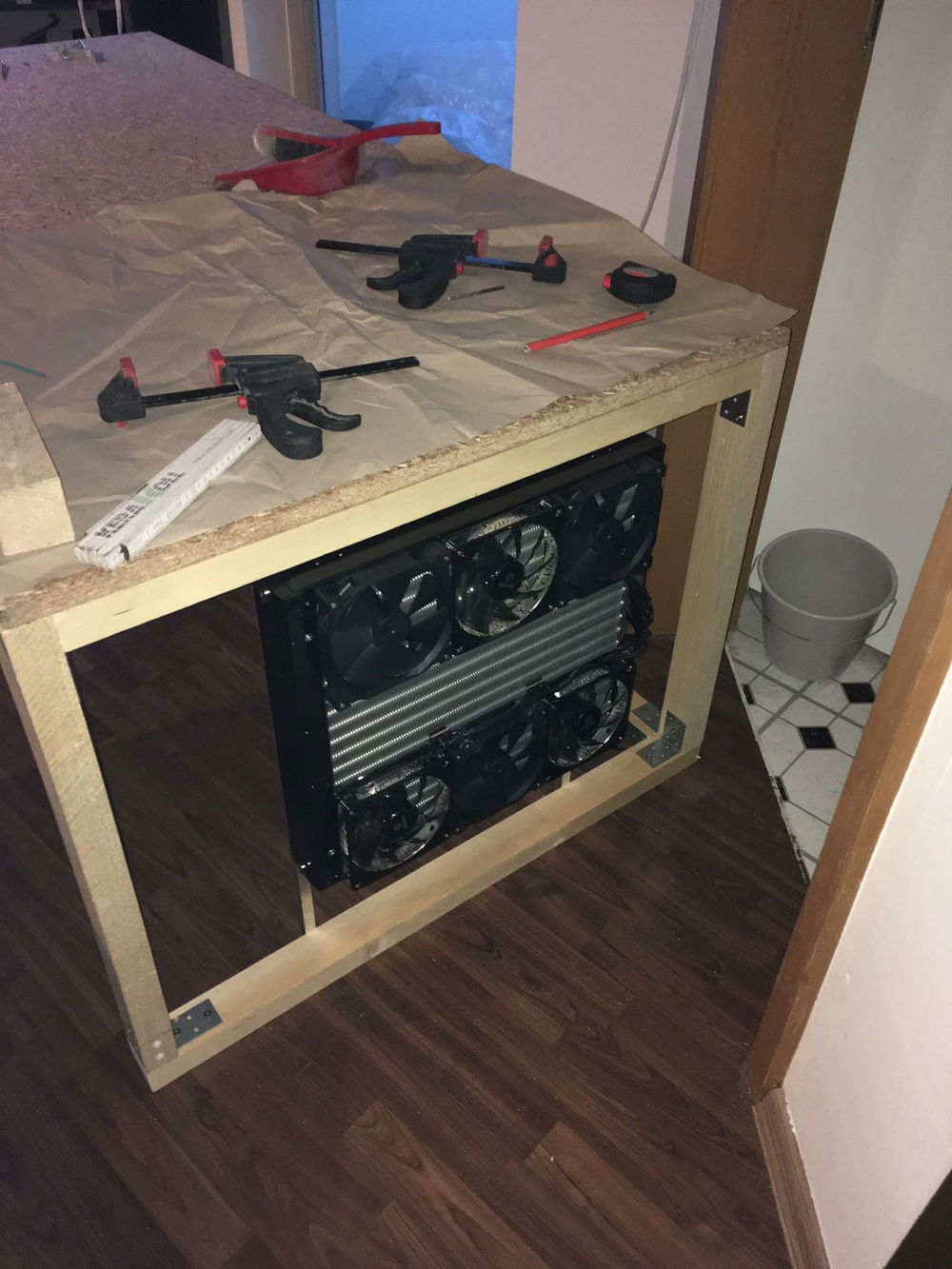 integrated Mora 420 pro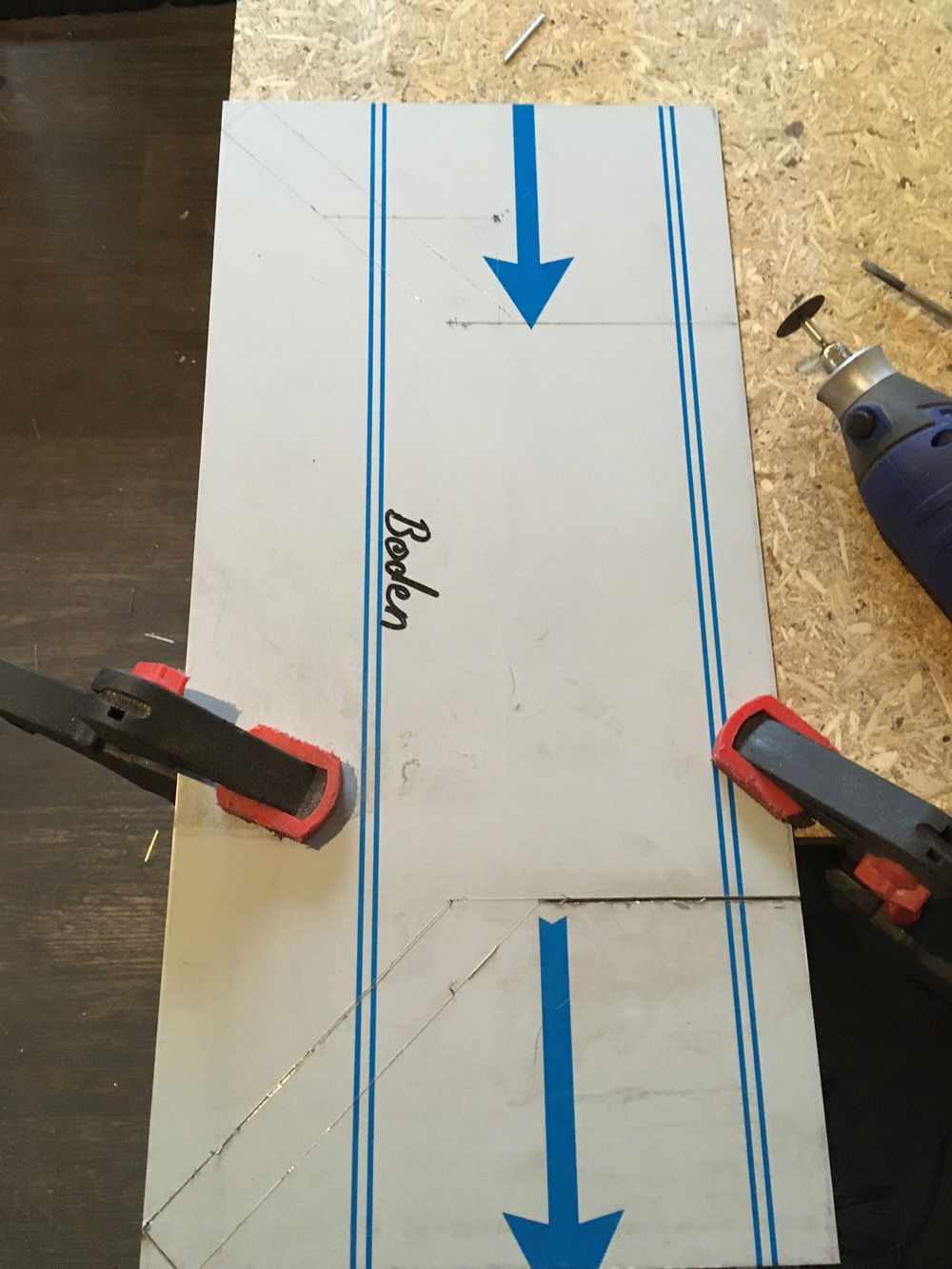 2mm Aluminium Sheets for The Bottom and Top. Dremel is the perfect Tool for those Cuts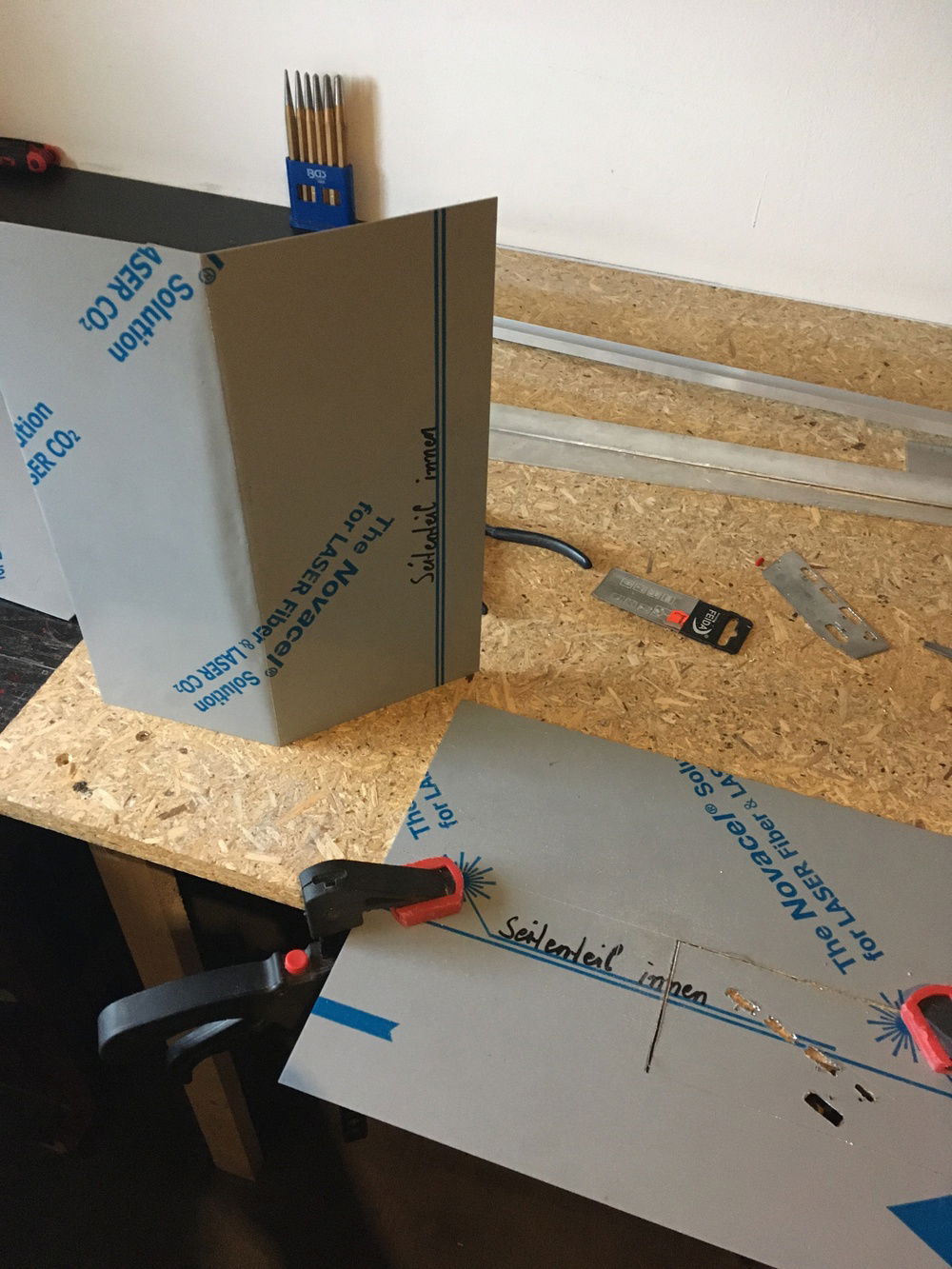 1mm Aluminium Sheets for the Side Parts. Using the Table edge and some profiles for Bending to 45°.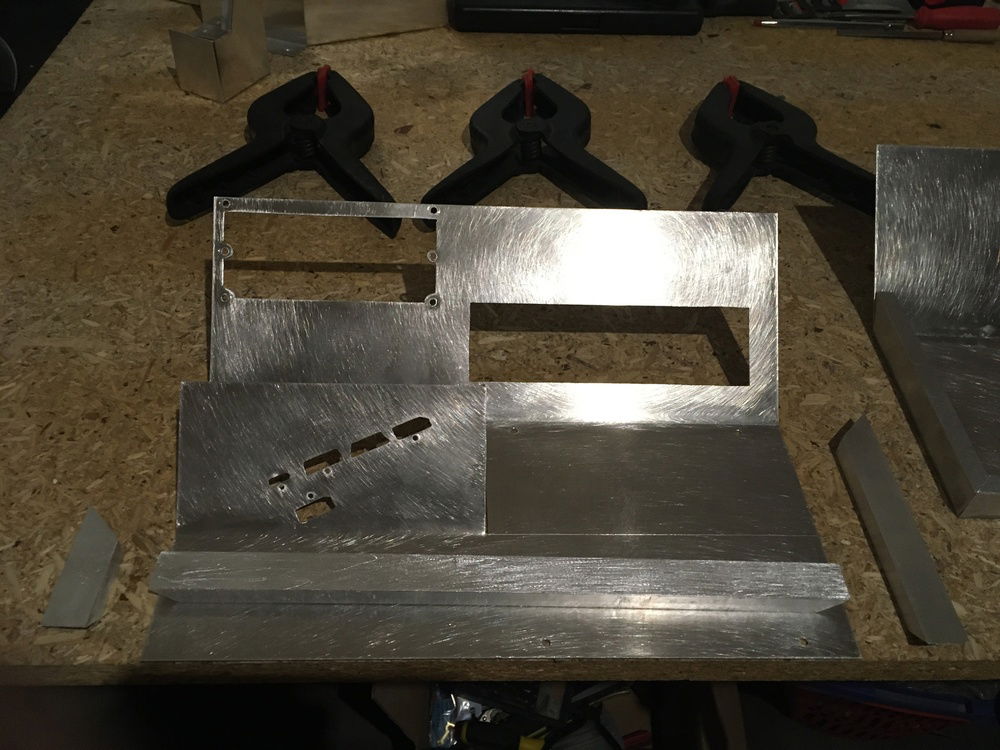 that side Part was kinda hard to bend but was totaly worth the try. Time to put on the Aluminium C profiles for more Stability and some room for Cables and Stuff.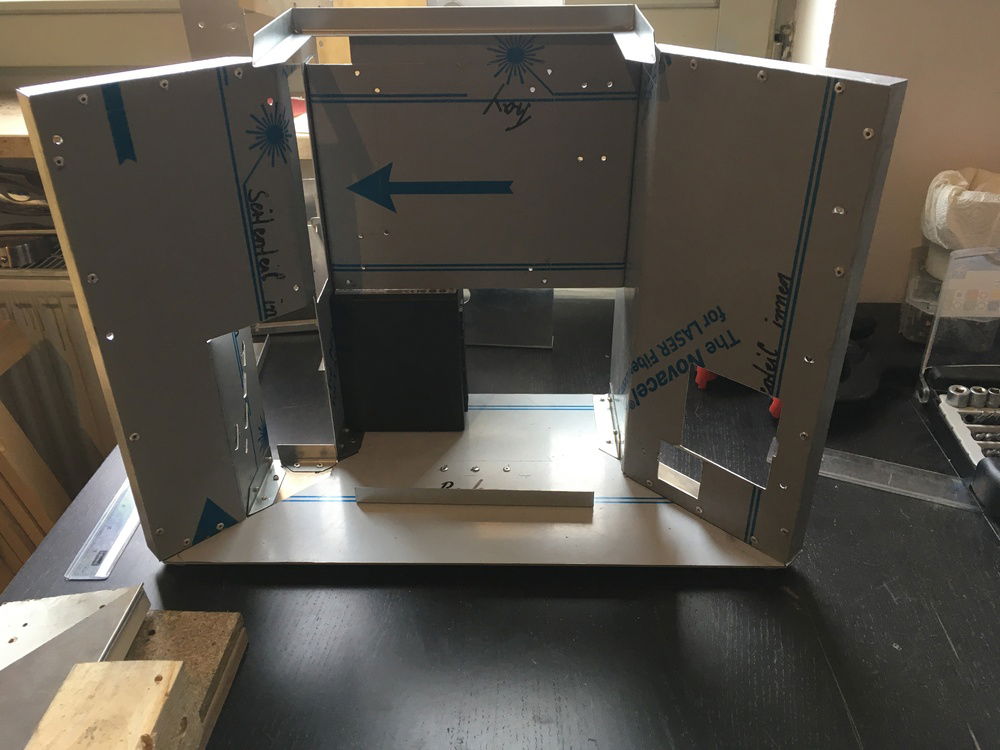 first fitting end up very well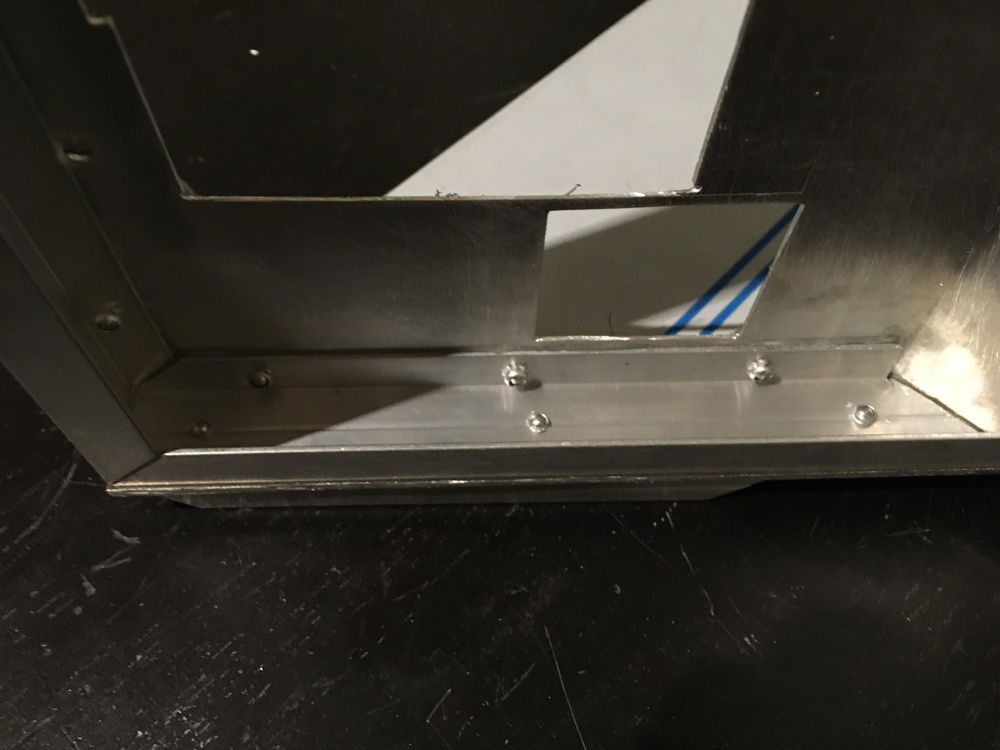 time to put the side Parts and Bottom together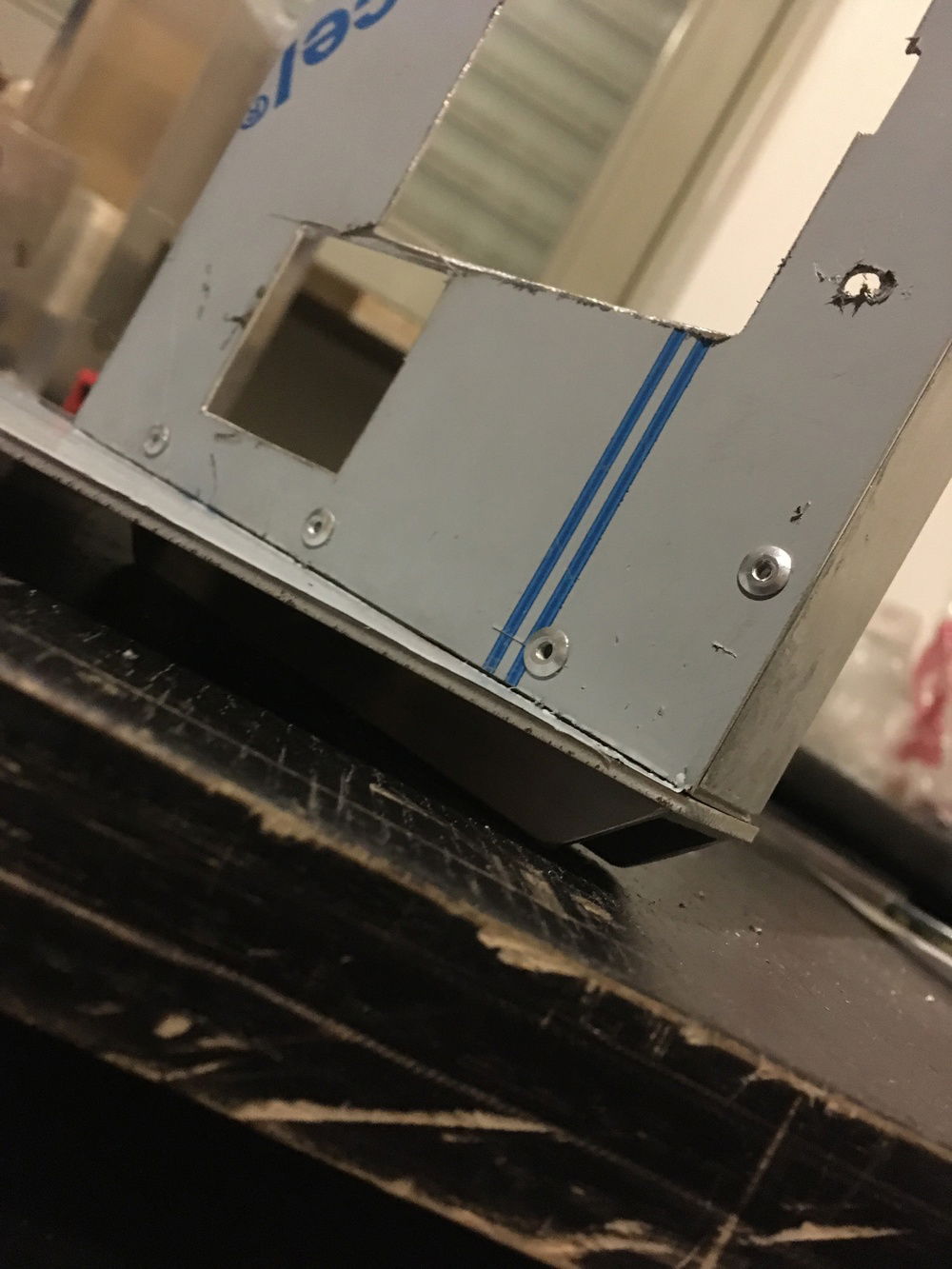 but dont foget about some Feets ;P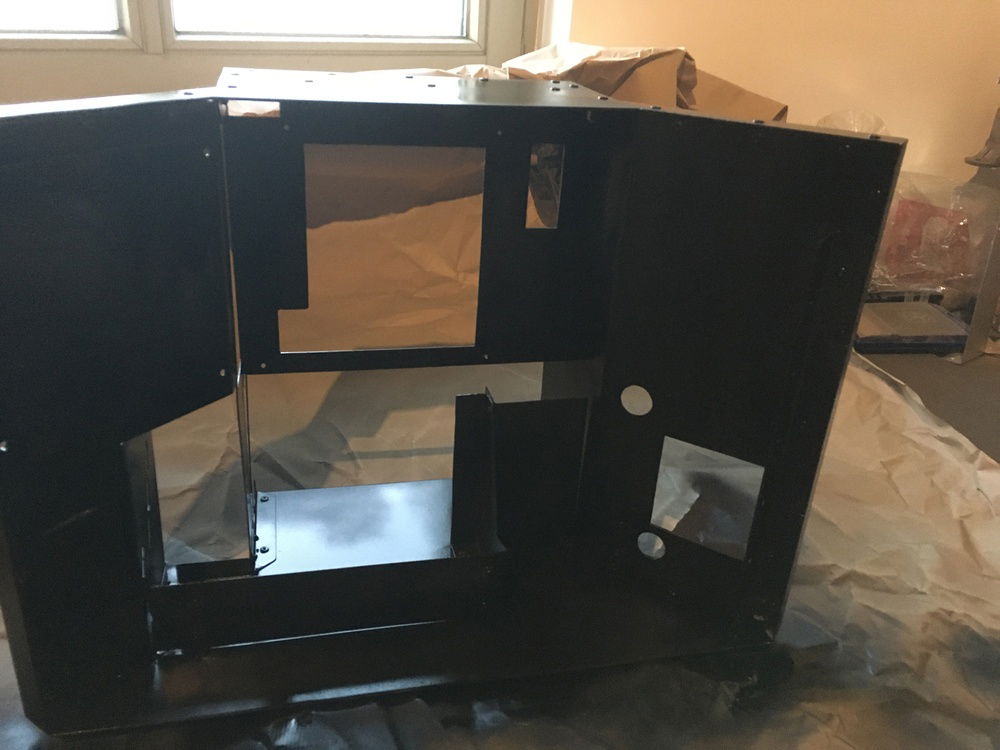 after bringing all parts together, how about some nice black paint? (the cover at the bottom got a redo, you can see at the final pictures)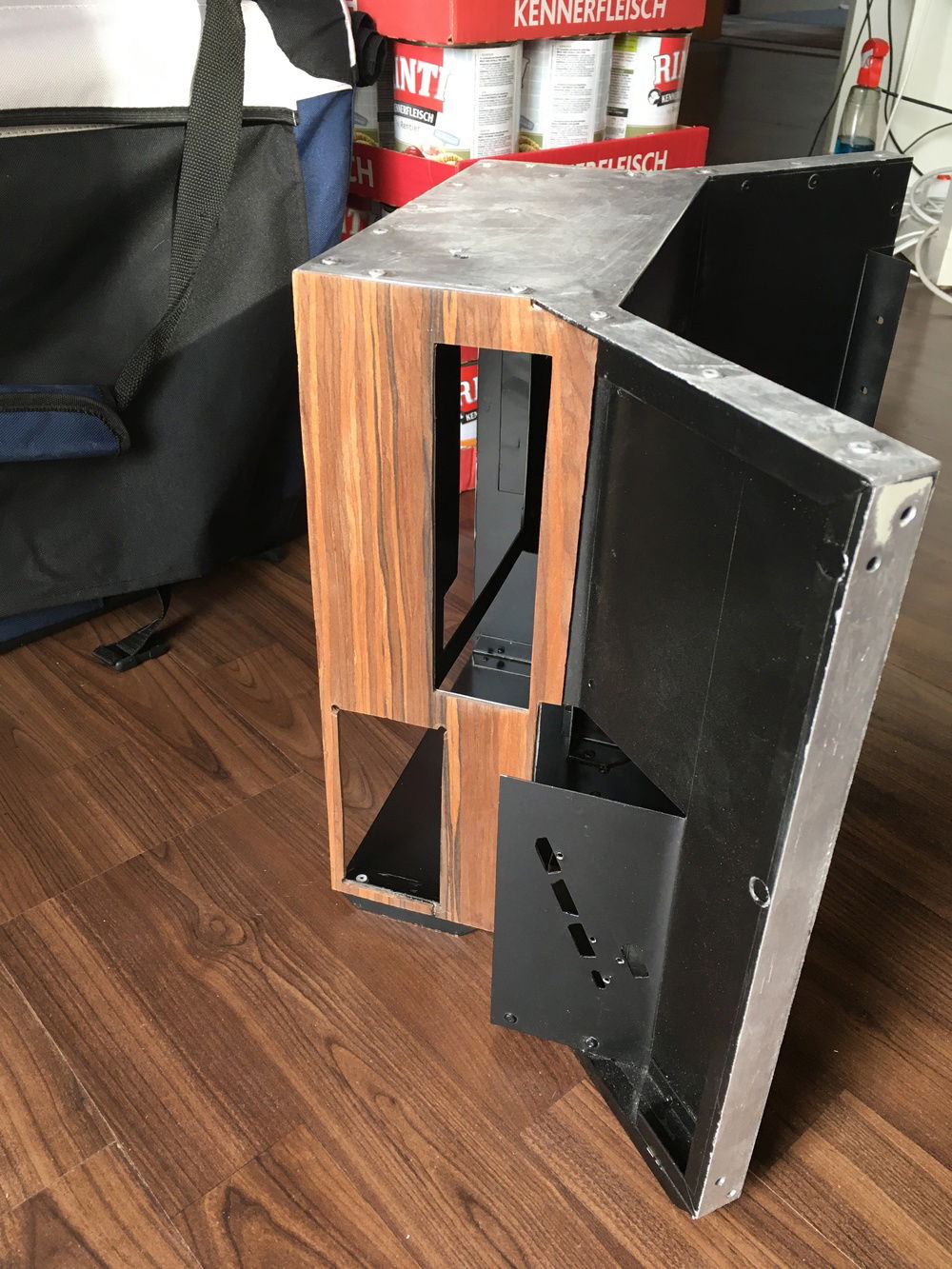 now finally its time for the Veneer!!!! step by step you can more and more imagine the final product. (next time i dont go to paint the whole case...was a mess to get it back off to put on some glue and the Veneer...)
Wooden parts done, time for a nice finish ;)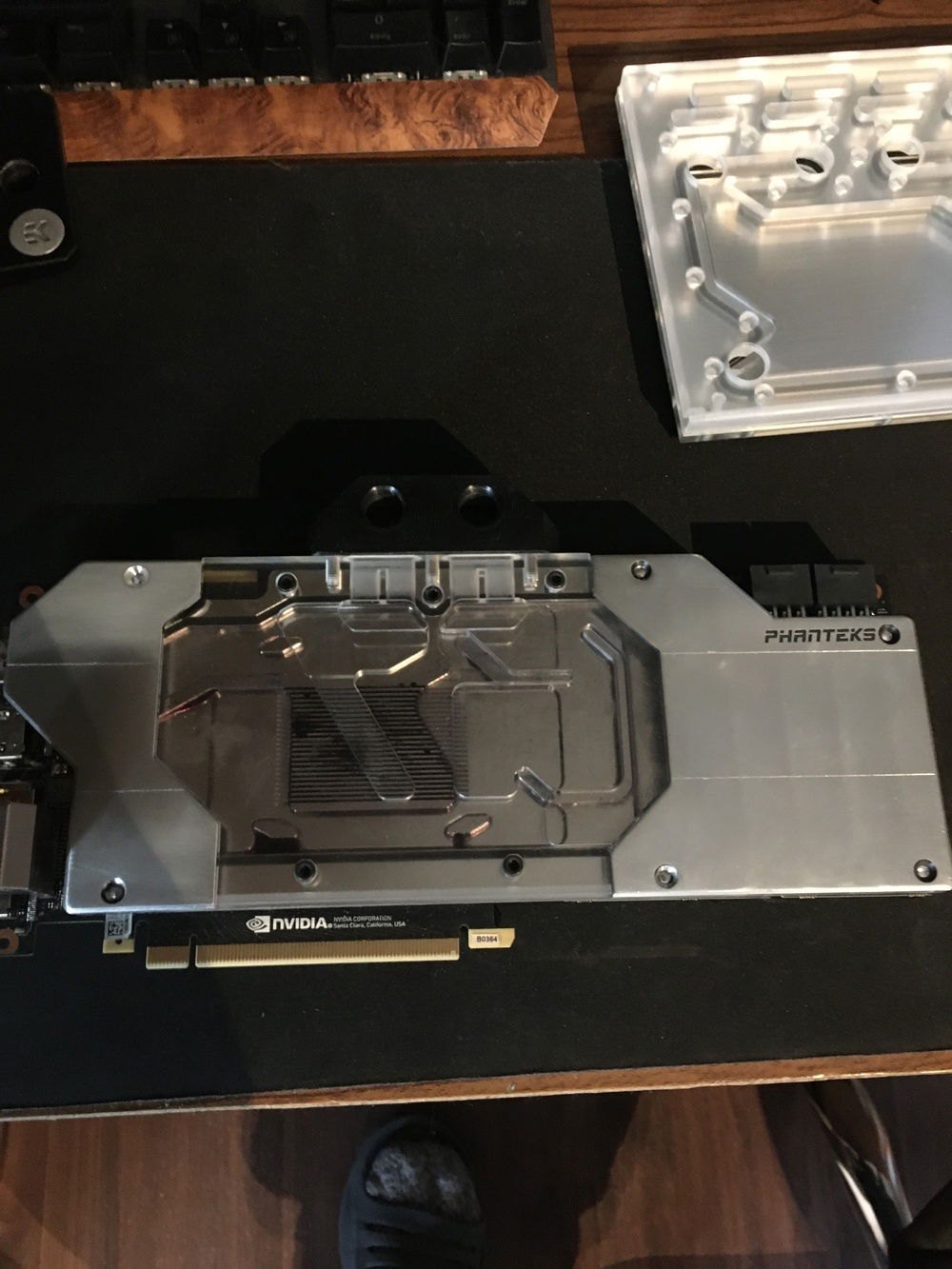 well Case is done so far, just drying. Time to get focused on the Hardware. The 2080ti will do a great job and The phanteks Waterblock is a nice Base to work with. i did some proper Sanding ( i got the Black block) and a lil polish by hand.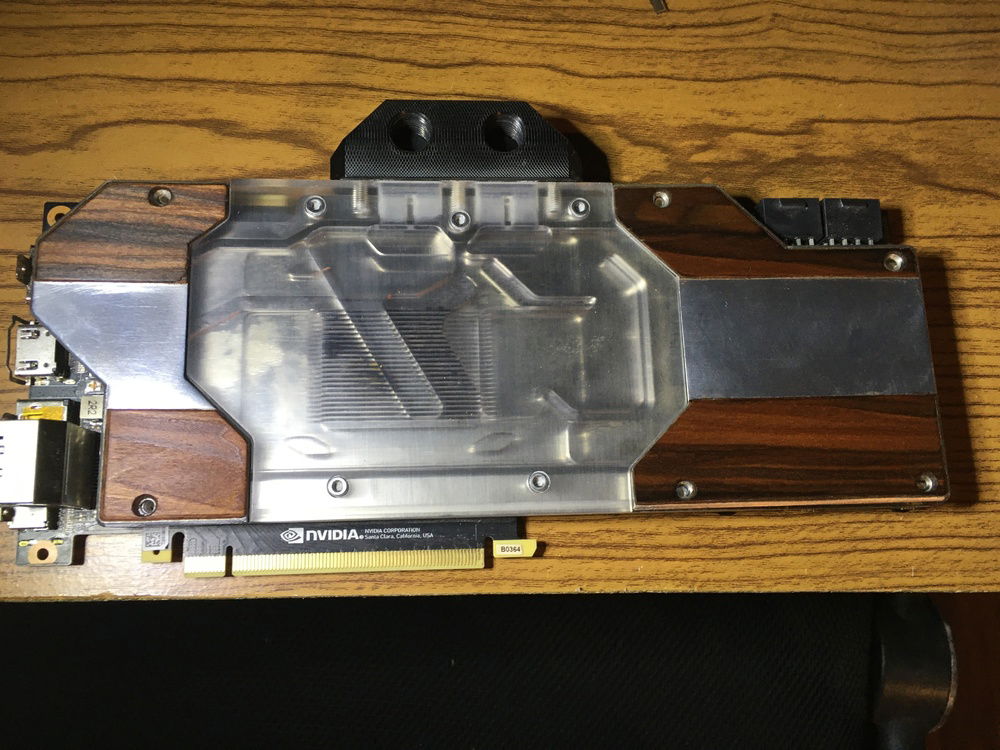 after the polish i made some Akzents of the same Veneer used on the Case. Also i sanded the finns of the inlet because it was a very used block already and didnt look great anymore. Well results in slightly better gpu temps ;P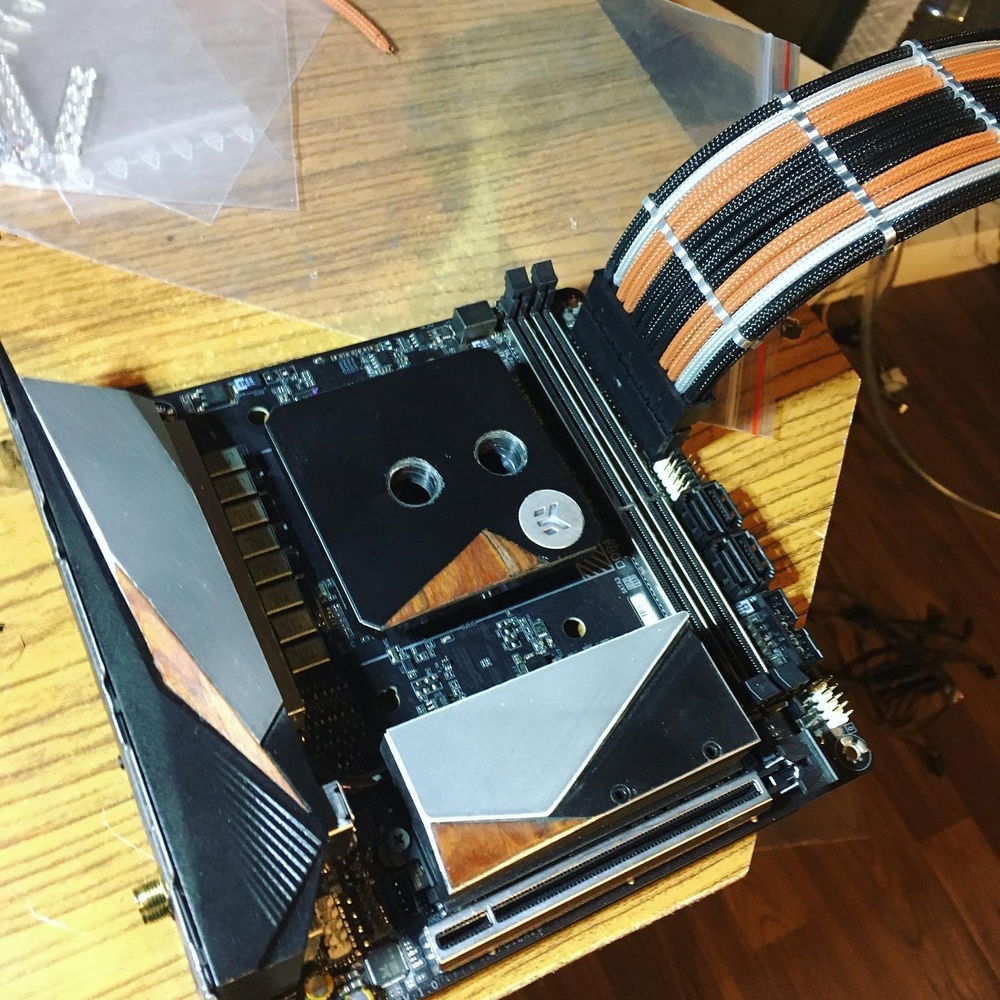 The B550i pro AX from Aorus and the Ek velocity also got a little modification to match the Theme. As u can see i also did some Kabelsleeving to match the Theme too.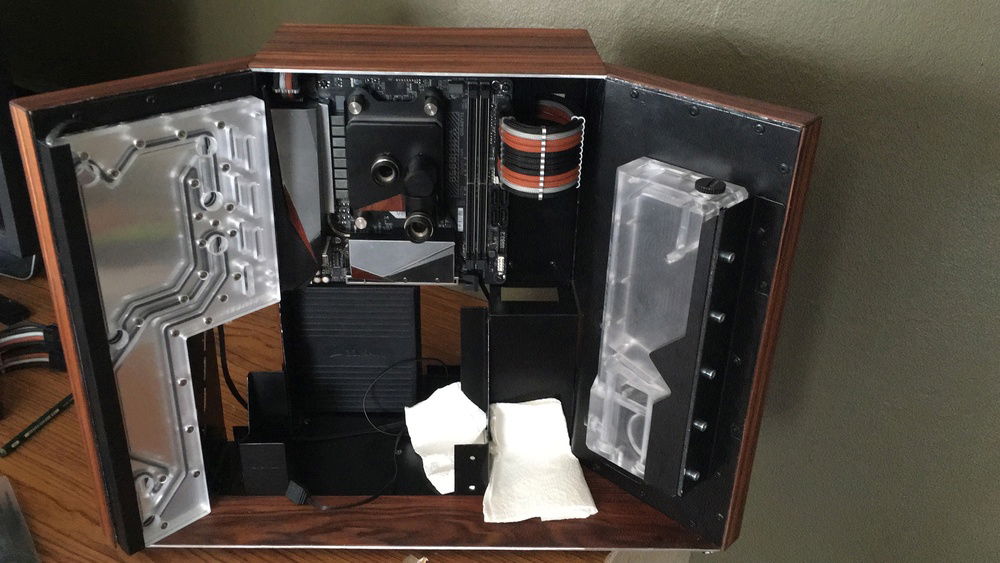 After Sanding the Acryl parts and putting some vinyl on it to cover the led spots, its now time to put all Parts together.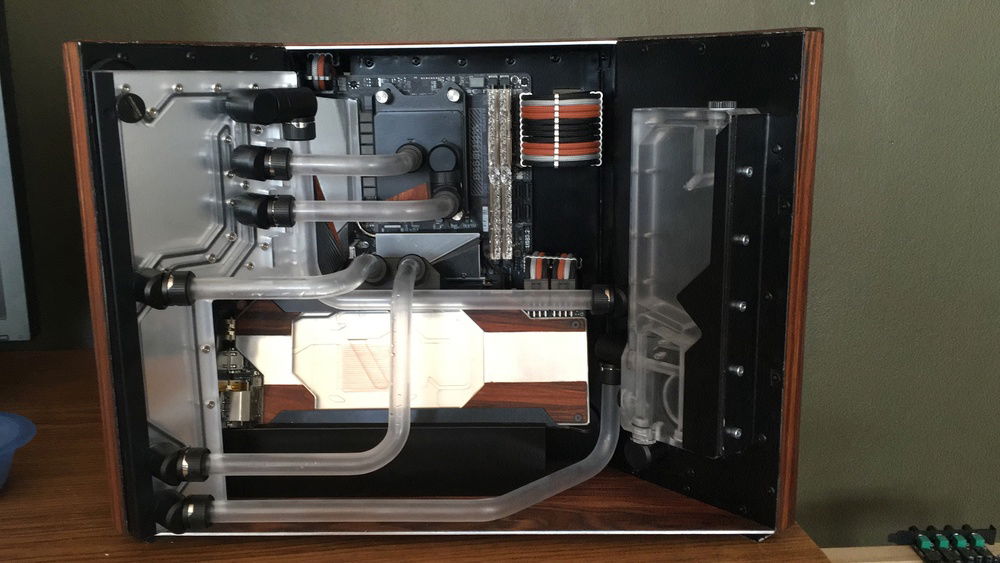 Tubes came out very well, like everything else too. Nice to see that the time on planing was well spended. time for some leak testing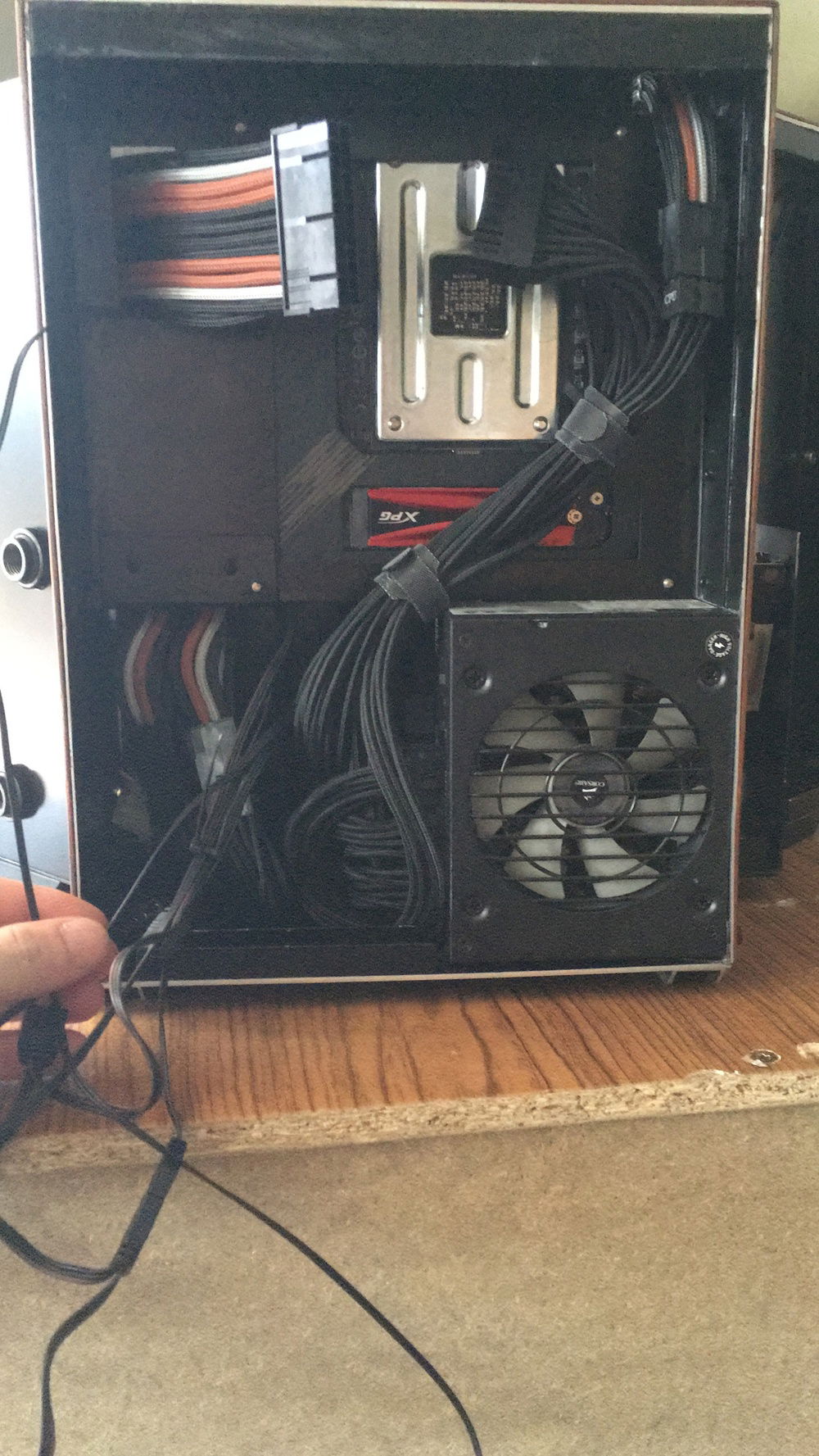 no leaks detected so its time for some Kable management. only a stone throw away from the first Heartbeat.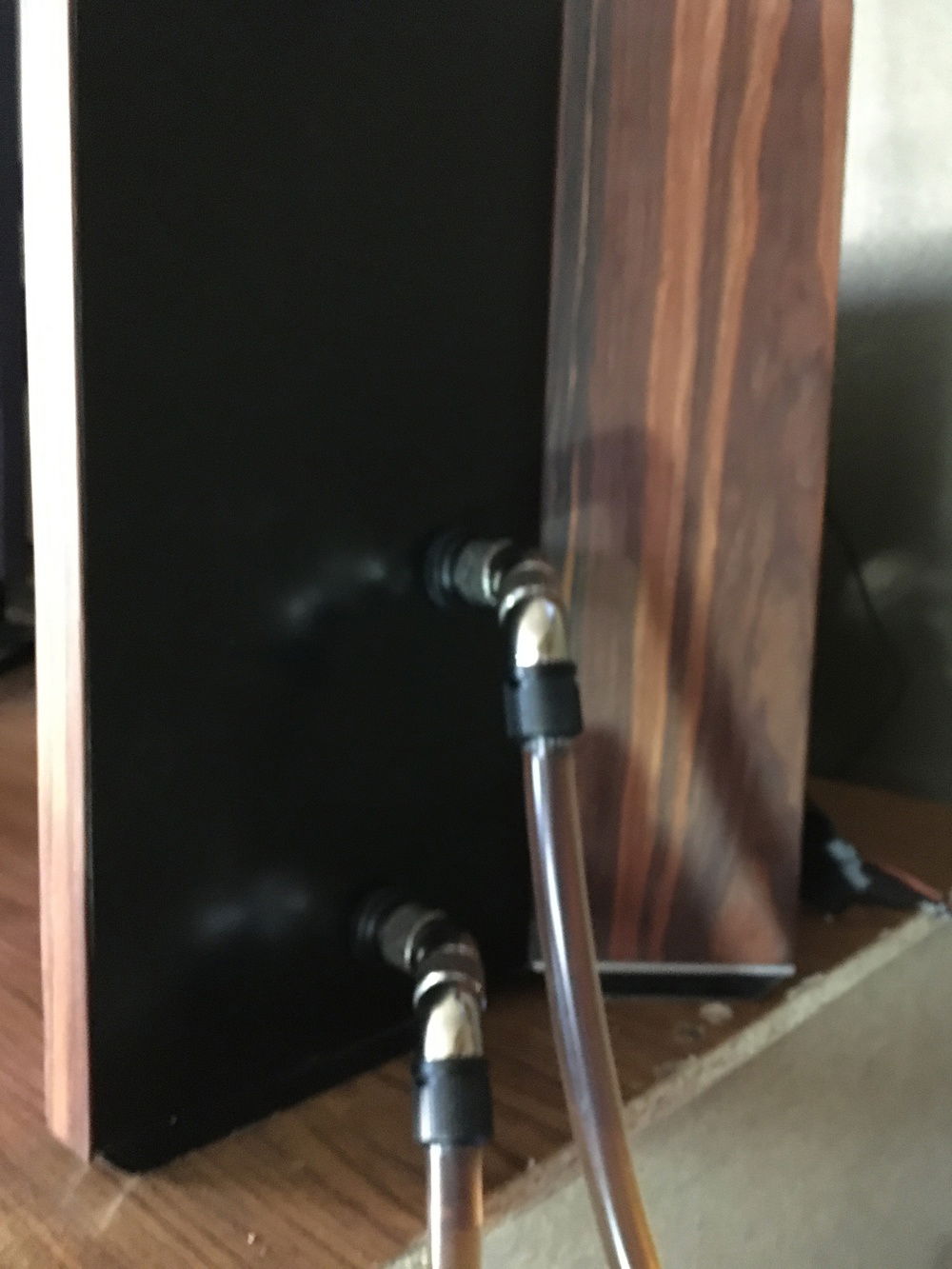 just some connections to the External Radiator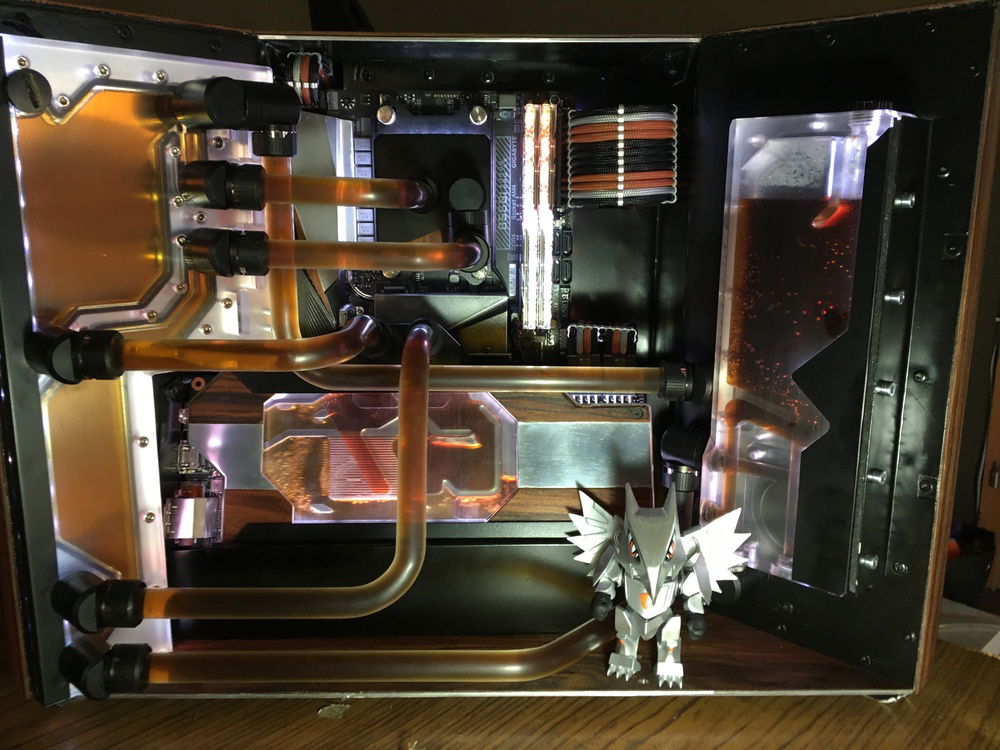 its alive....only the window is missing....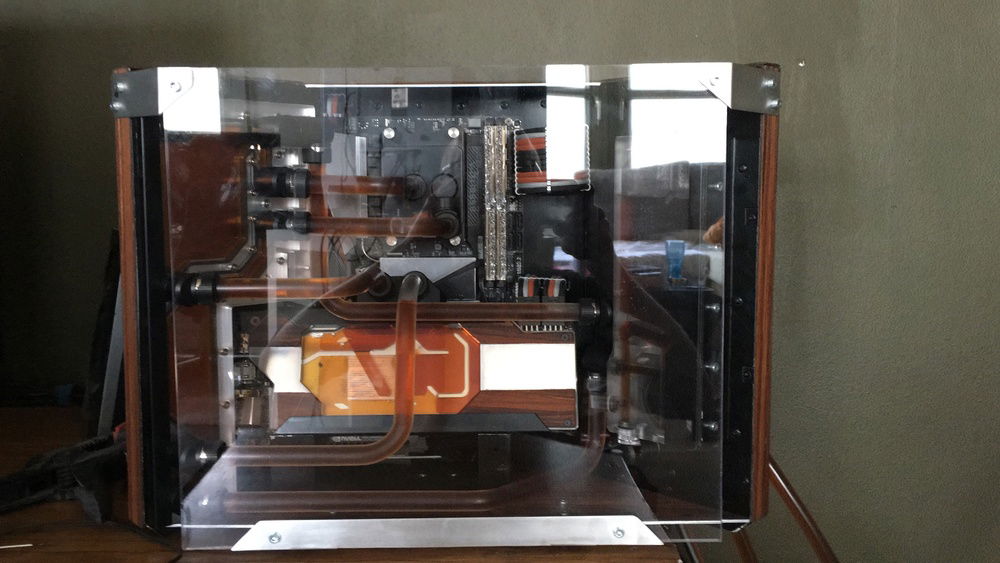 Done!!! now its time for a little Fotoshooting ;P