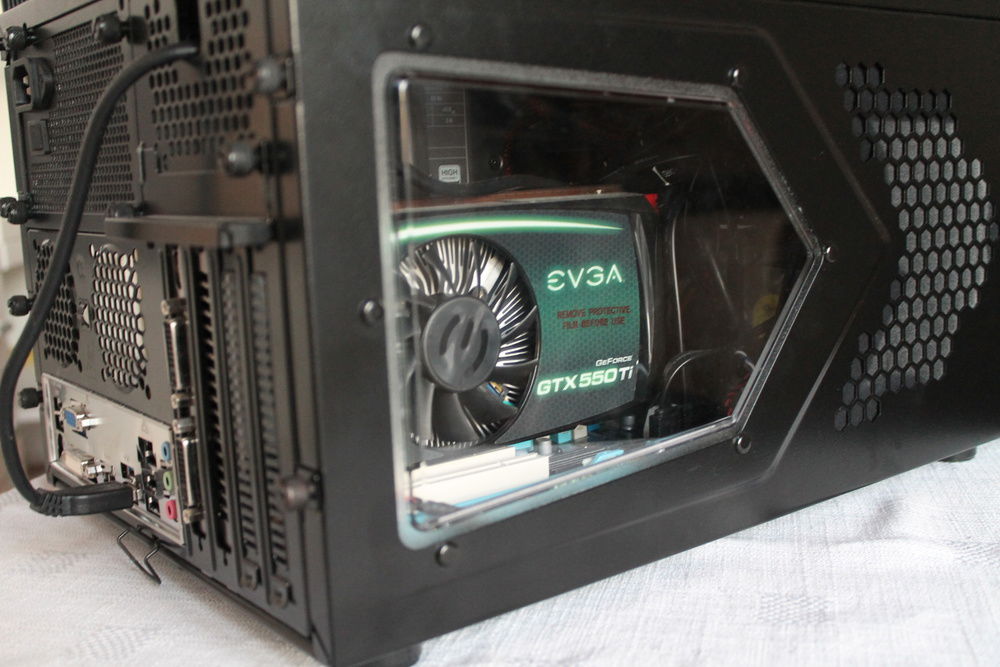 The first Setup with the GTX550Ti :)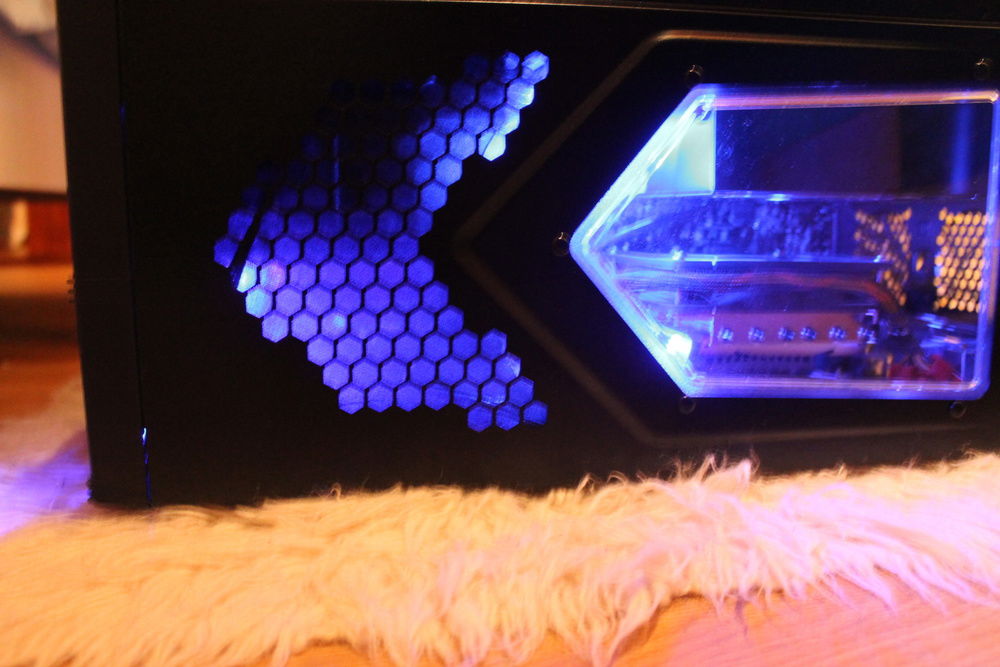 Old Picture with the Prolimatech Samuel 17 cooler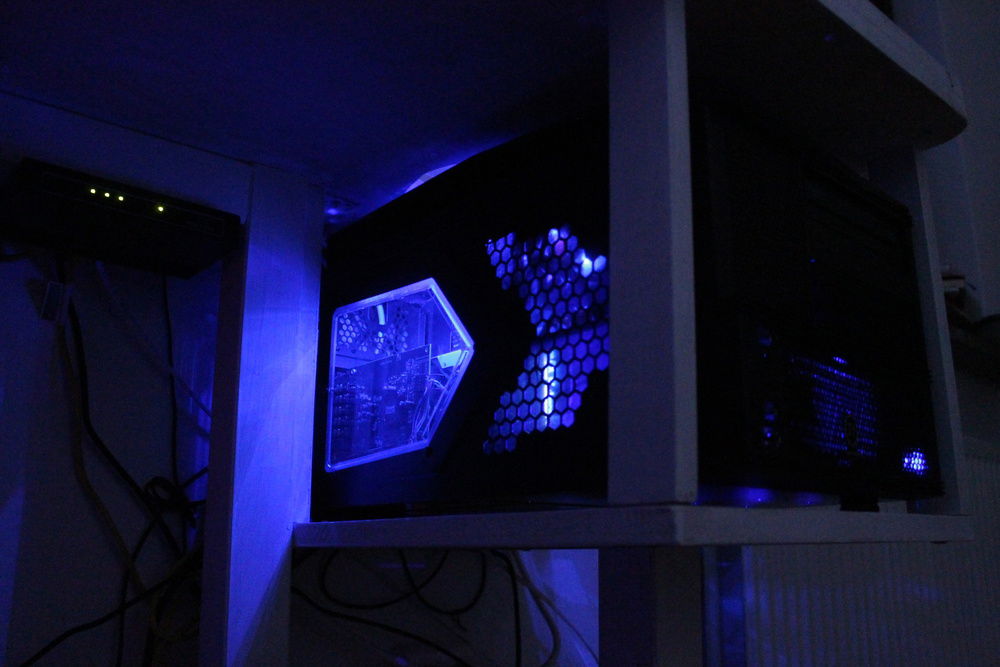 don't hate me because of the cables, this was only a short testphase :D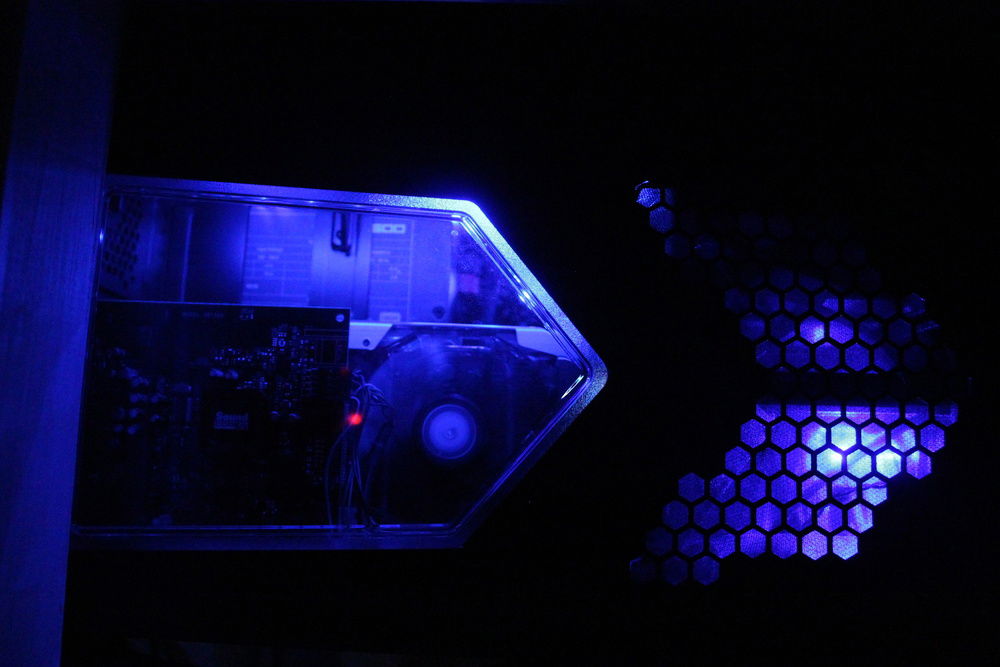 For the 5.1 System by Teufel I needed a Soundcard. In this time a GTX680 was installed, but I only had it for about 3 Weeks.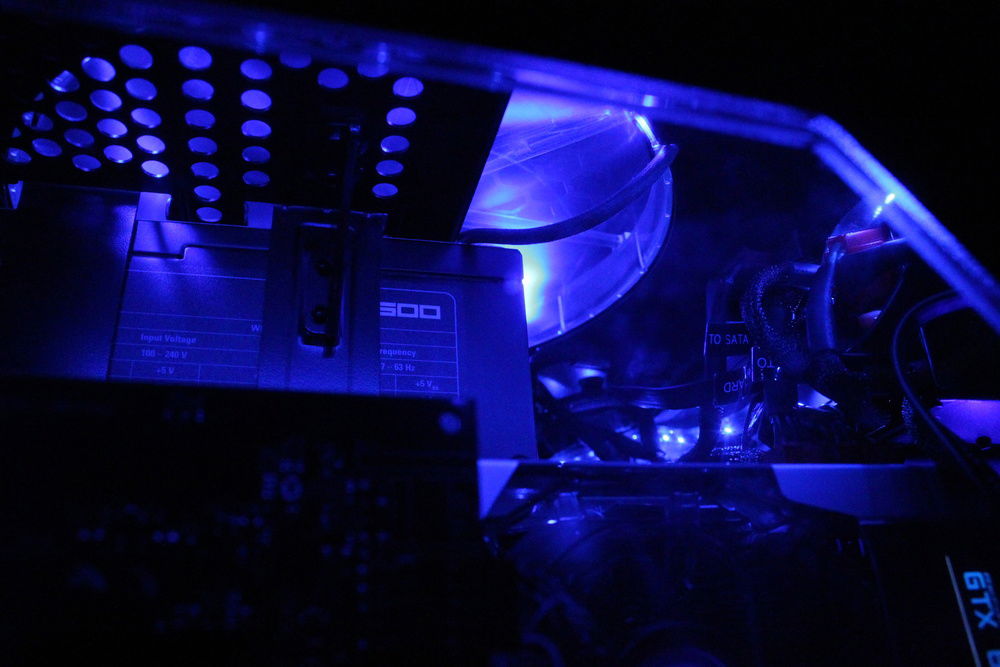 Bottom view to see the big topfan.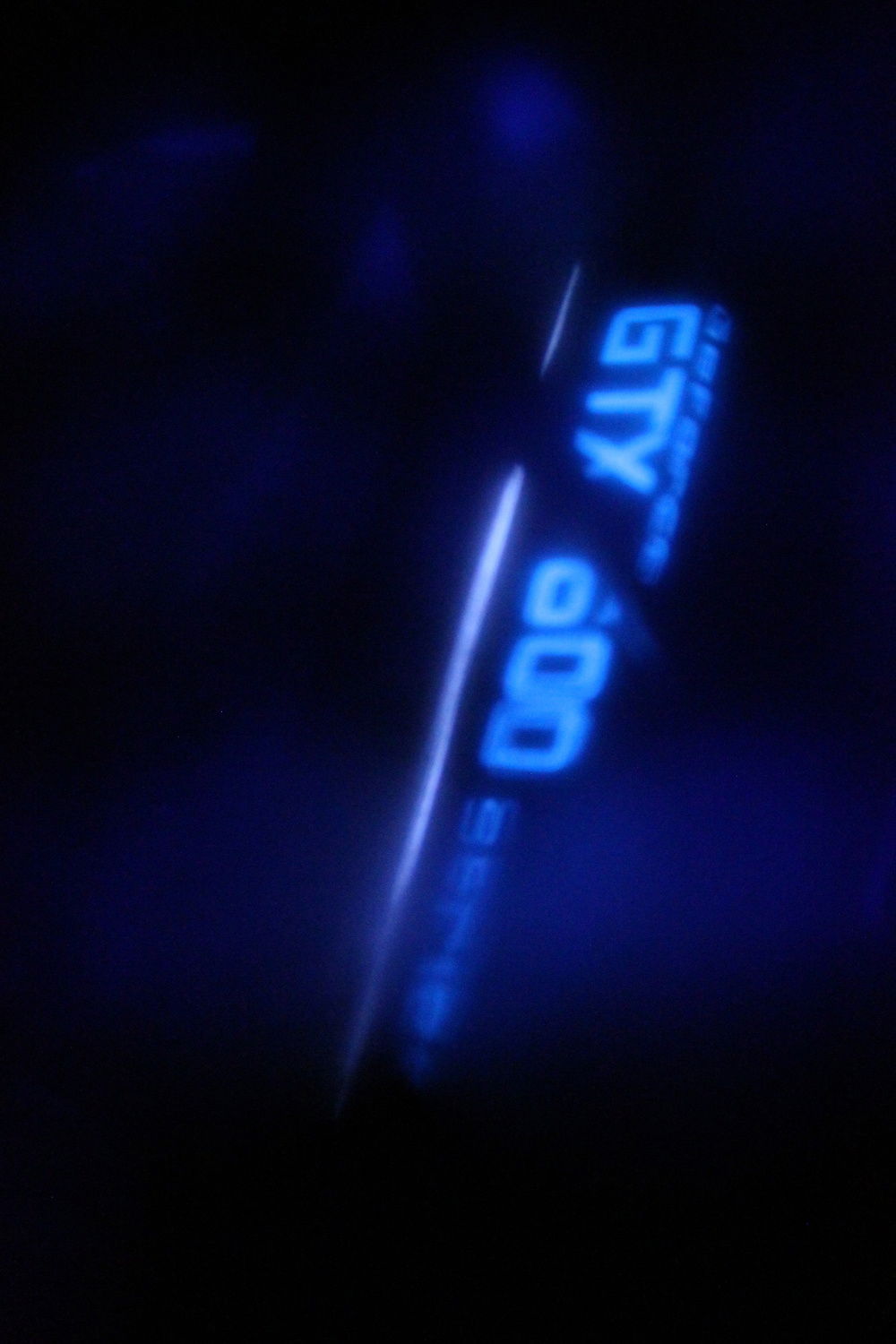 Illuminated Logo of the GTX680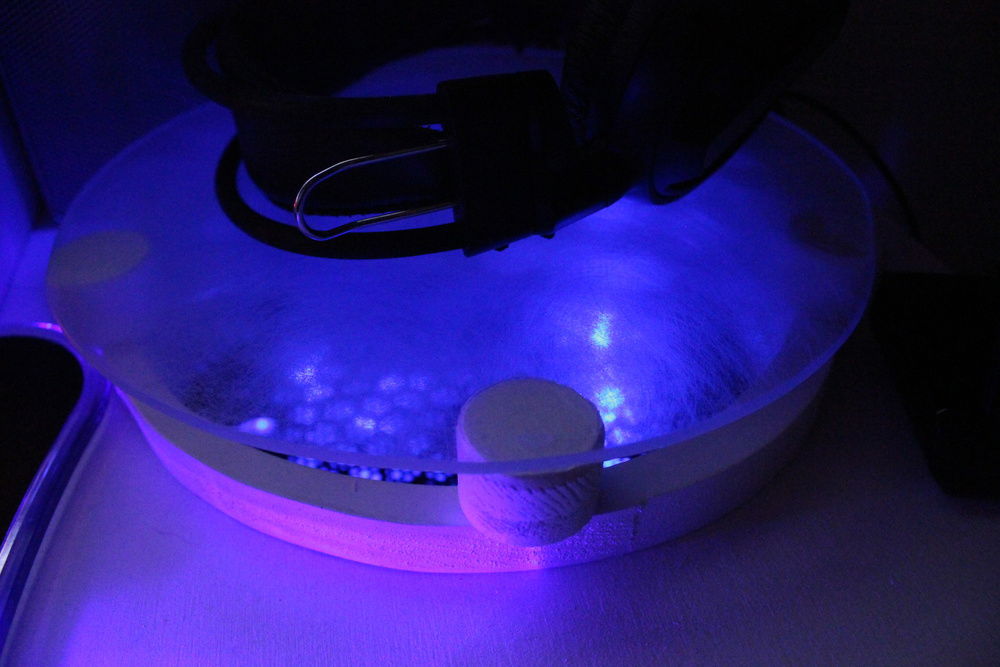 The hole in the desk for ventilation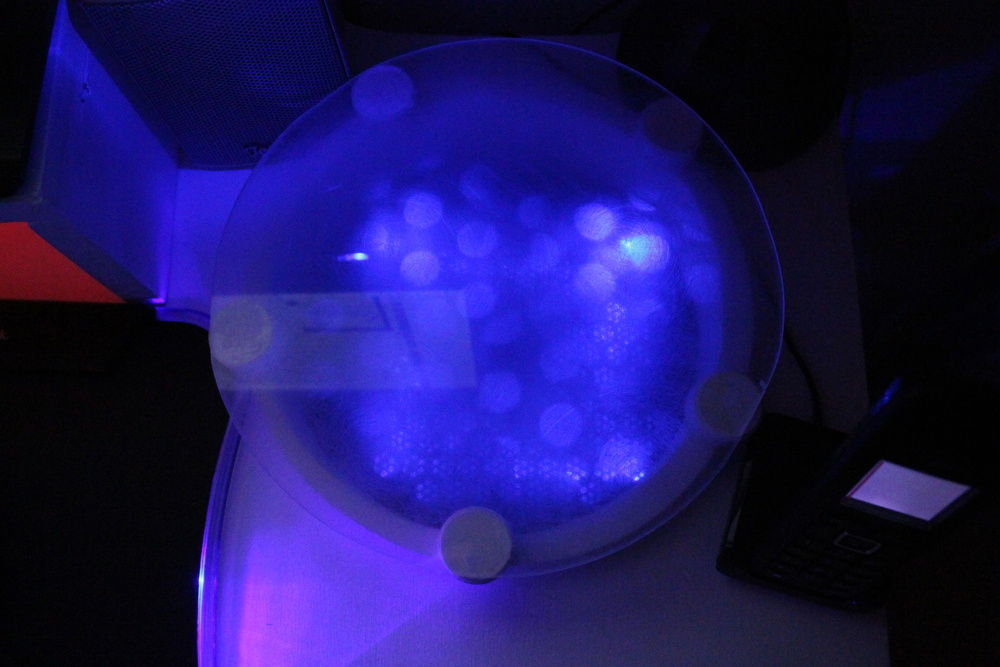 Nice lightpattern, or isn't it?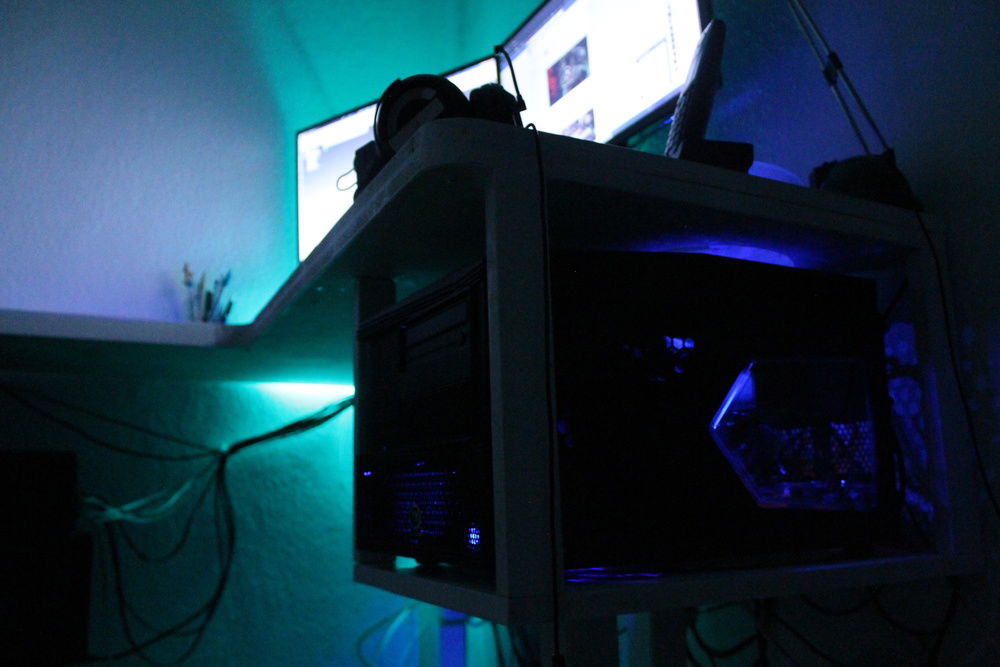 First Setup of 2 Monitors, soon a third to be added.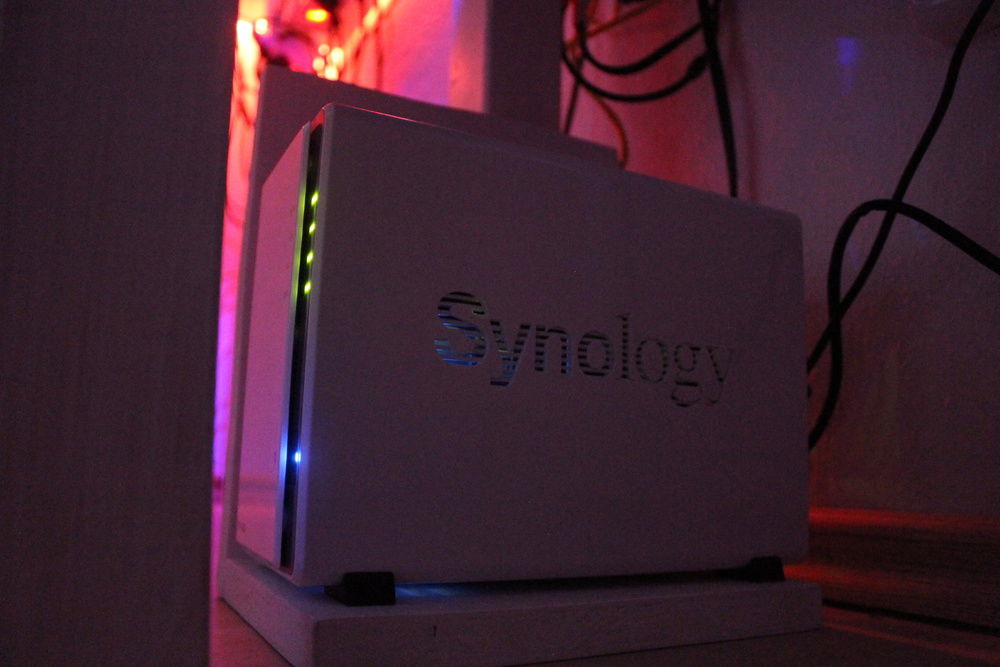 The NAS Server - now it sits on the Desk aswell :)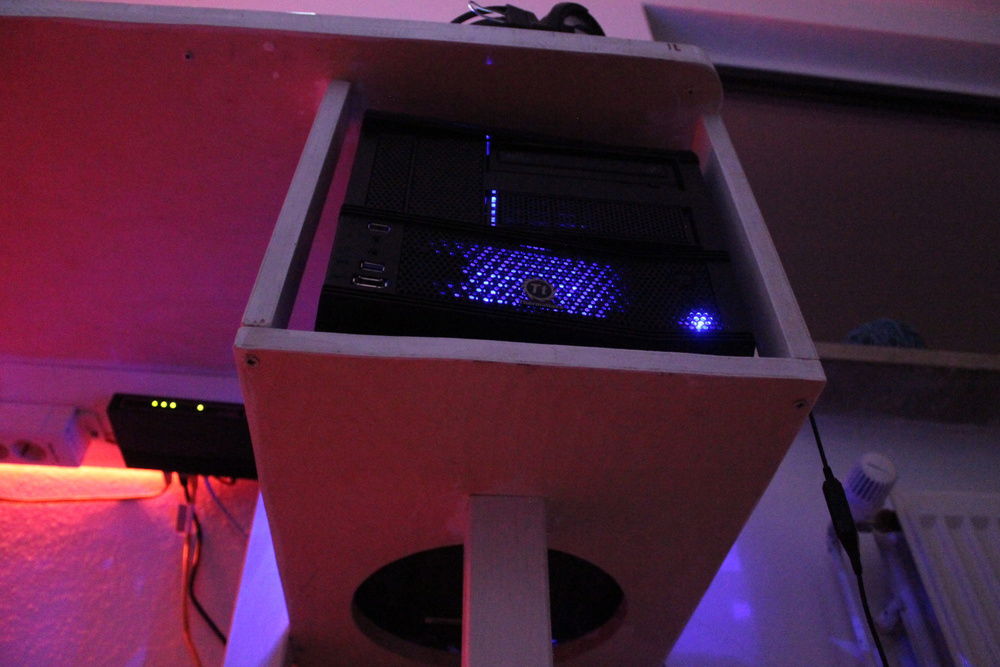 bottom view, where the gigabyte Switch is visible. It is now placed below the PC itself for better accessability.