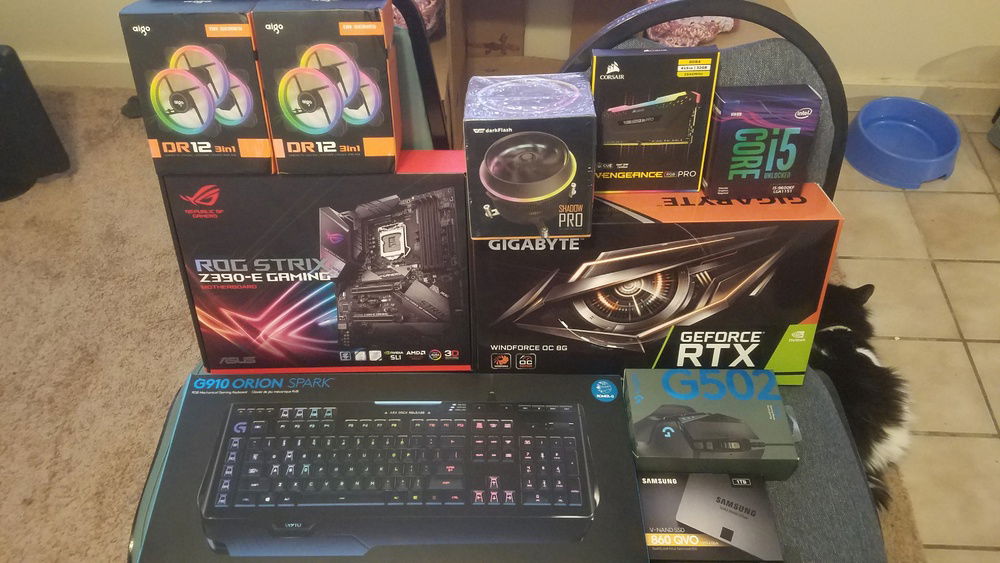 Main components used and some peripherals.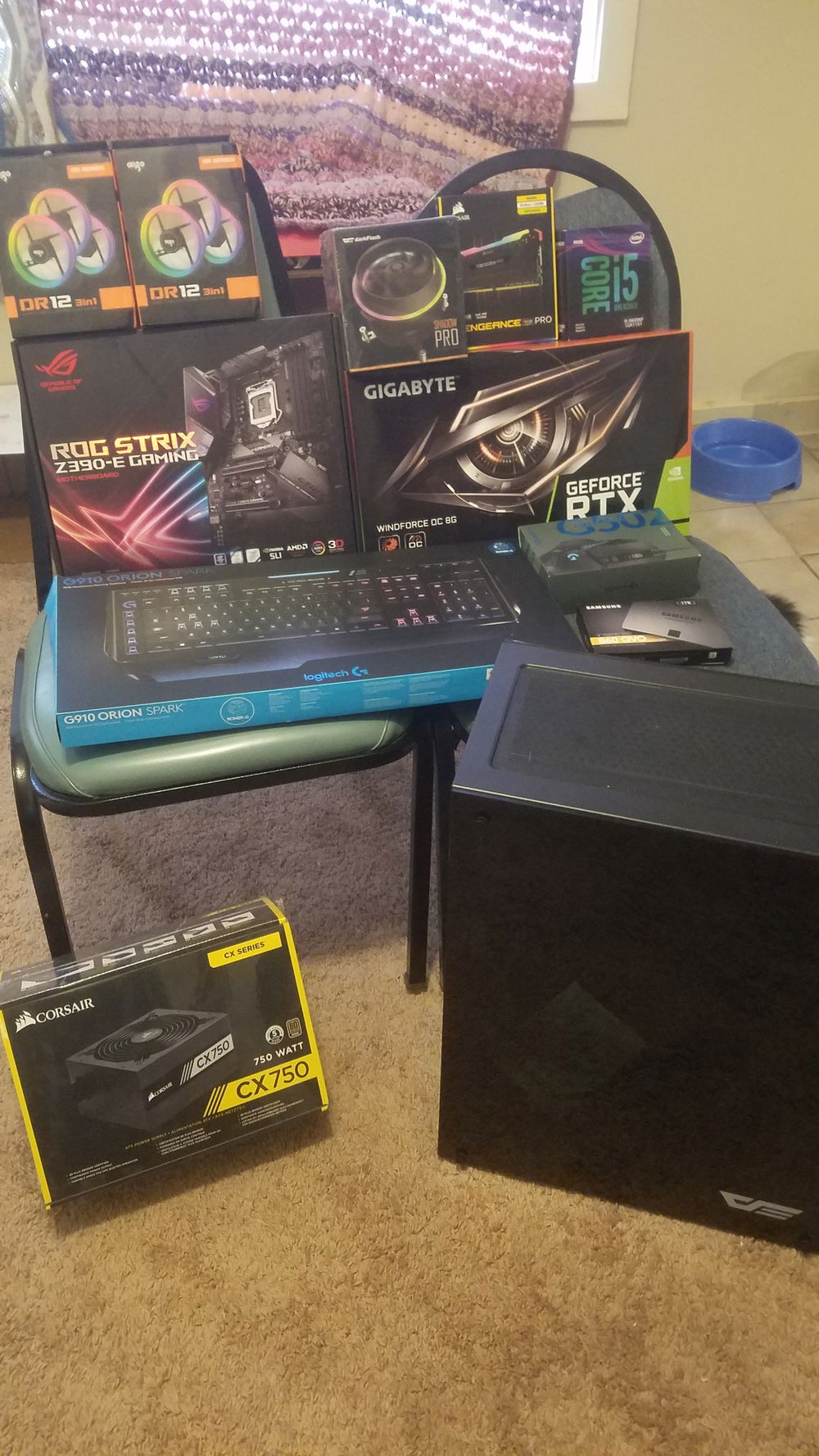 Decided to include the case and PSU in case anyone wanted to see.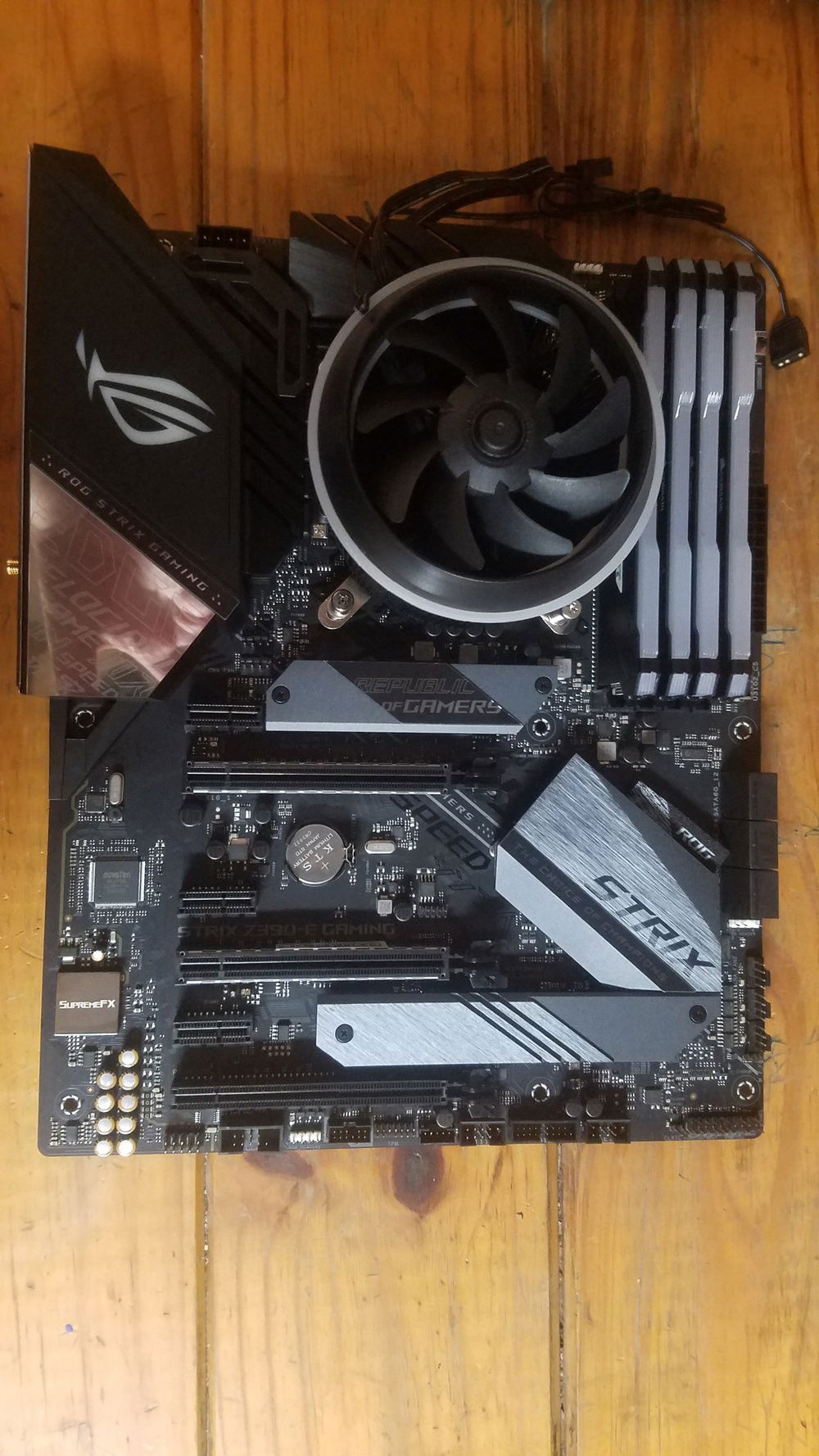 Absolutely LOVE this motherboard!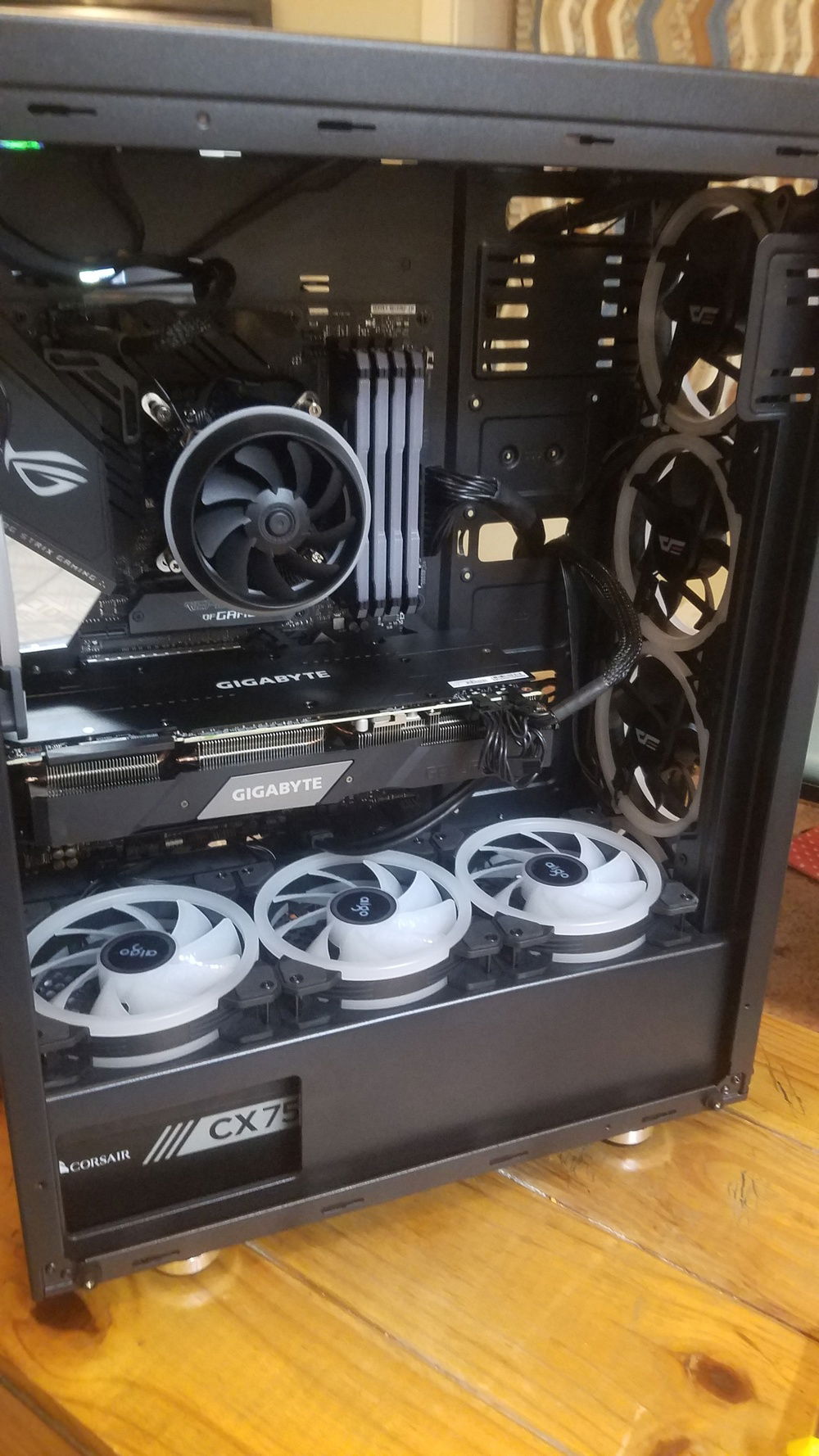 I personally feel this is a sexy build haha!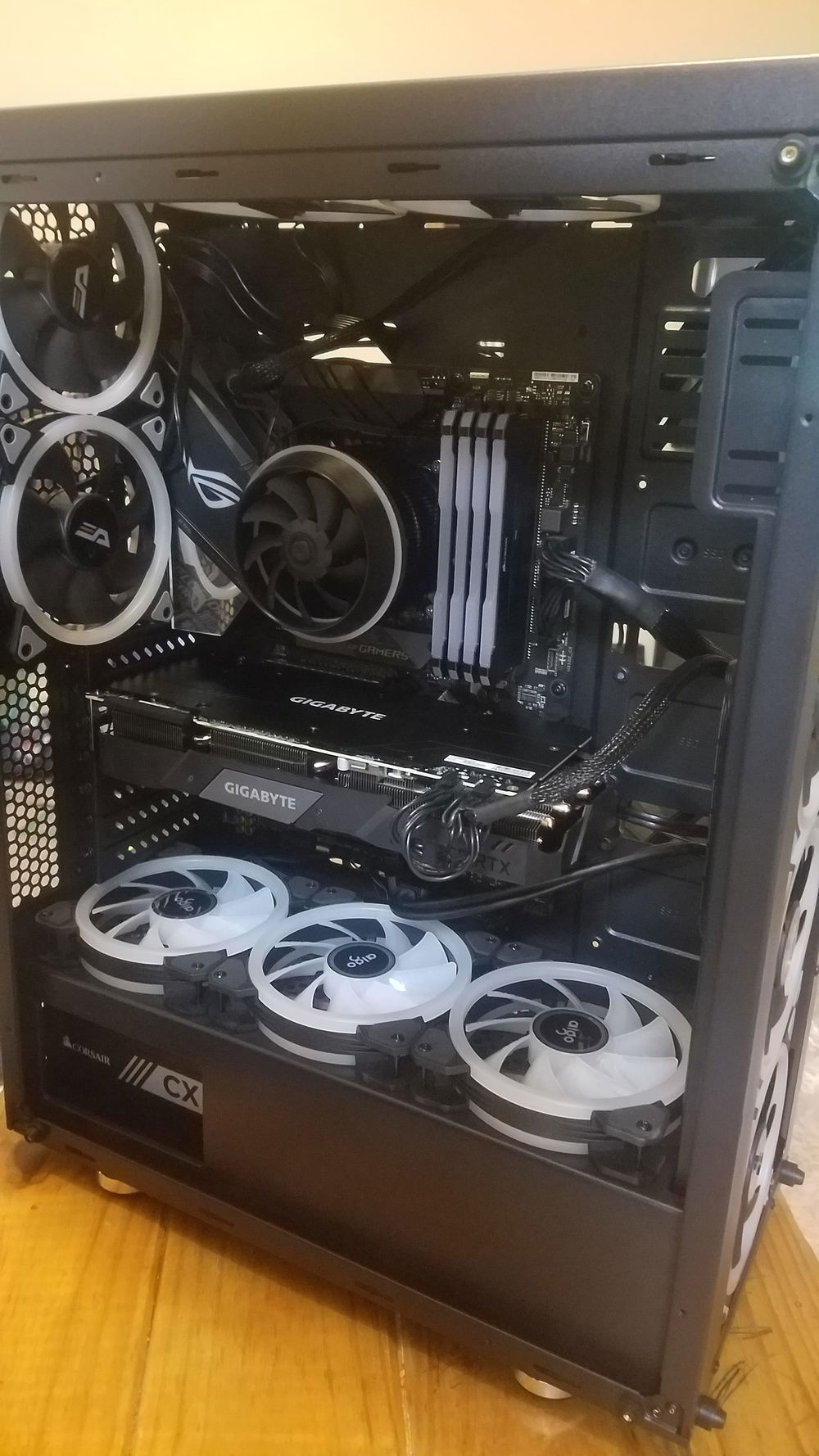 Got them instagram angles!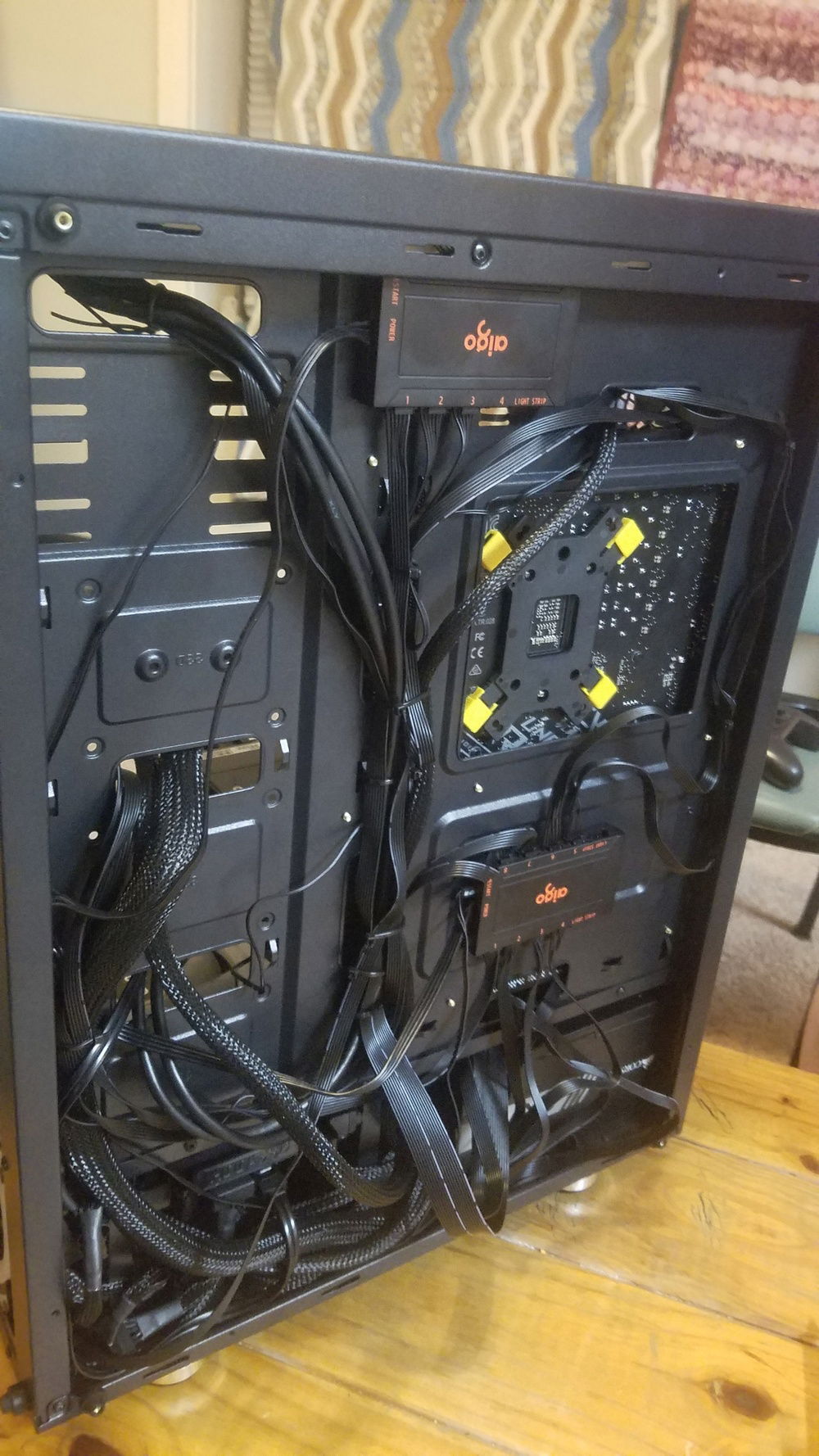 Pretty proud of my cable management, always been a weakness for my builds.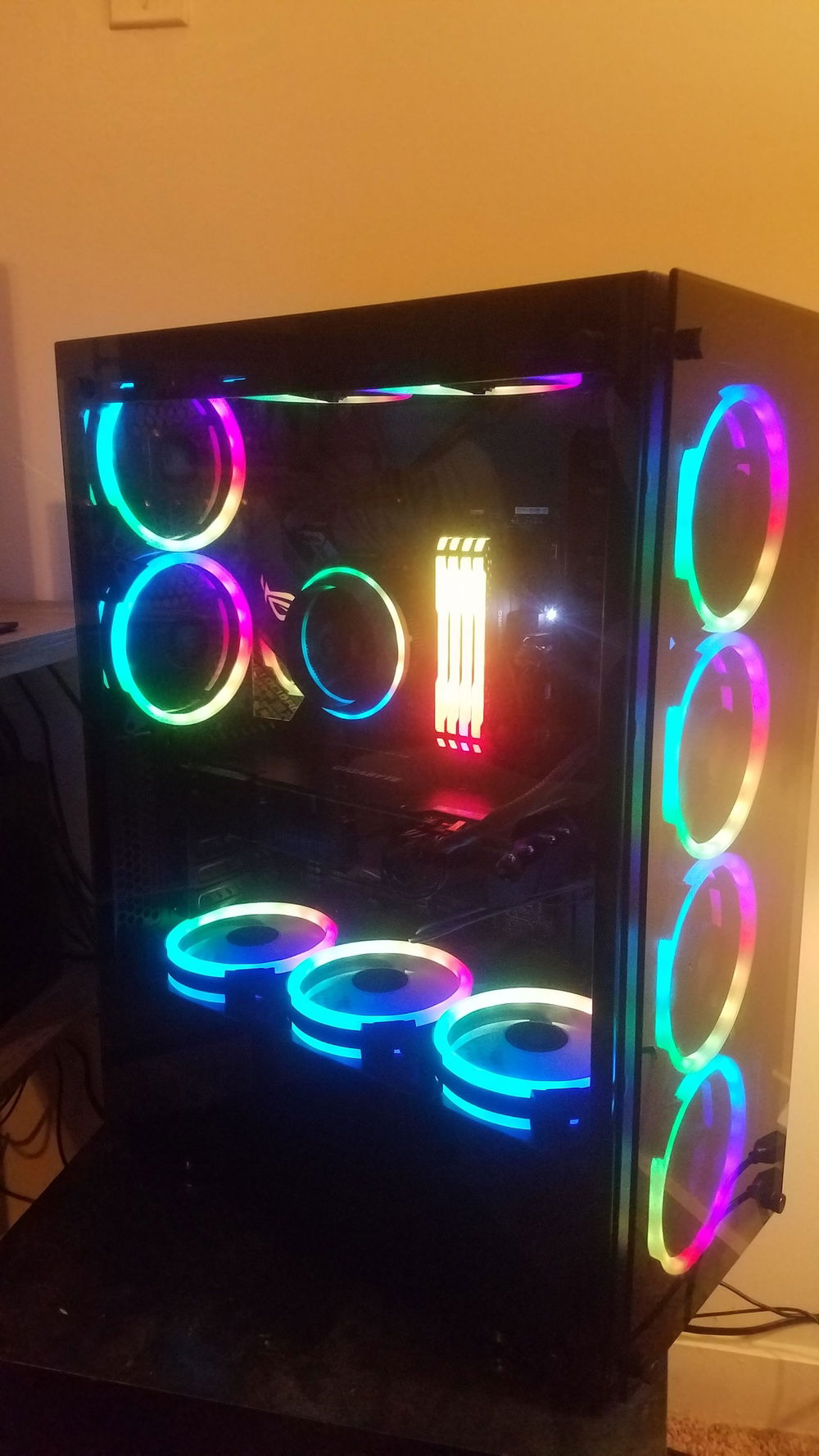 Couldn't believe how nice the RGB fans wound up looking!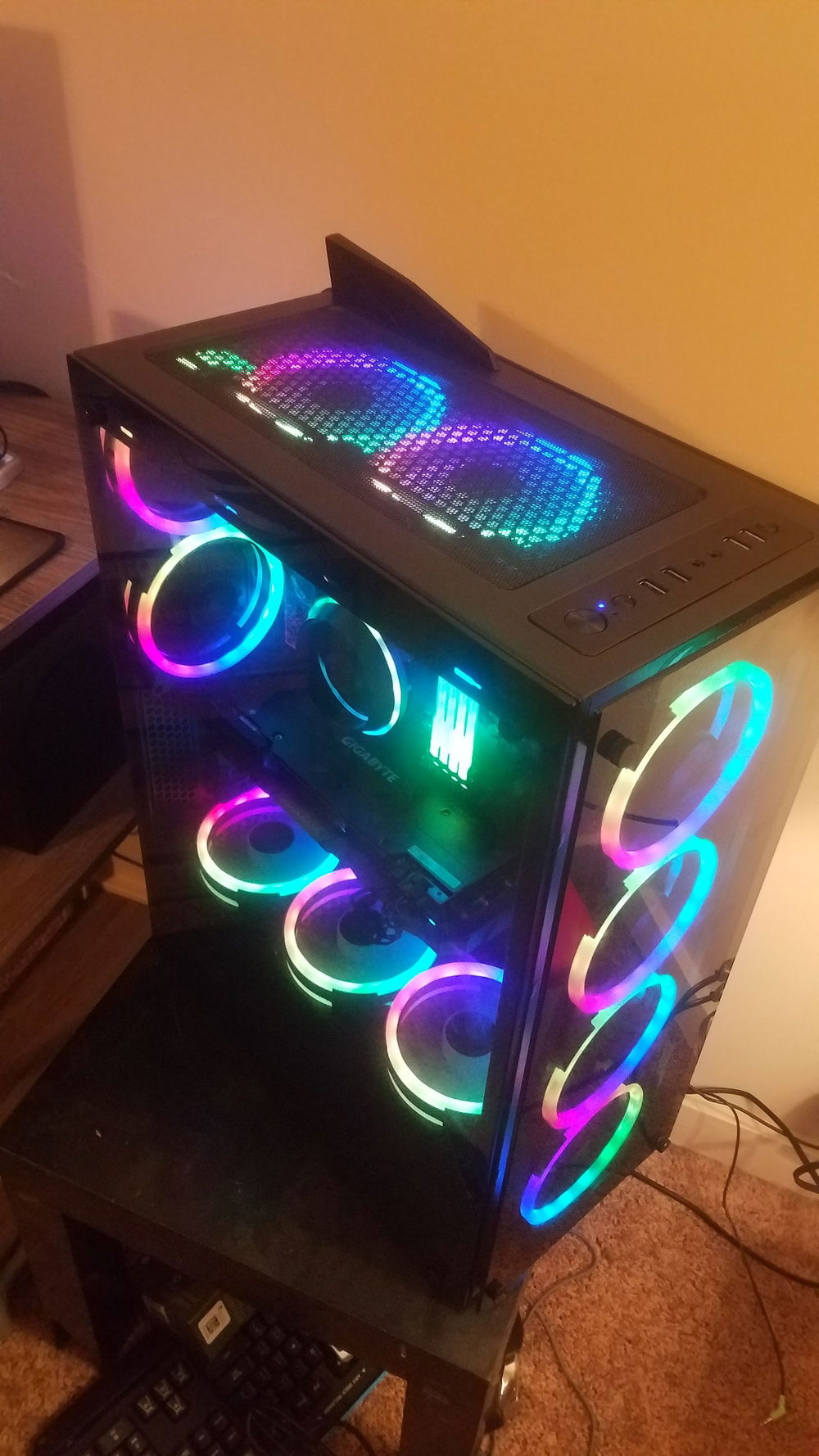 A little more coverage so the top panel could be seen.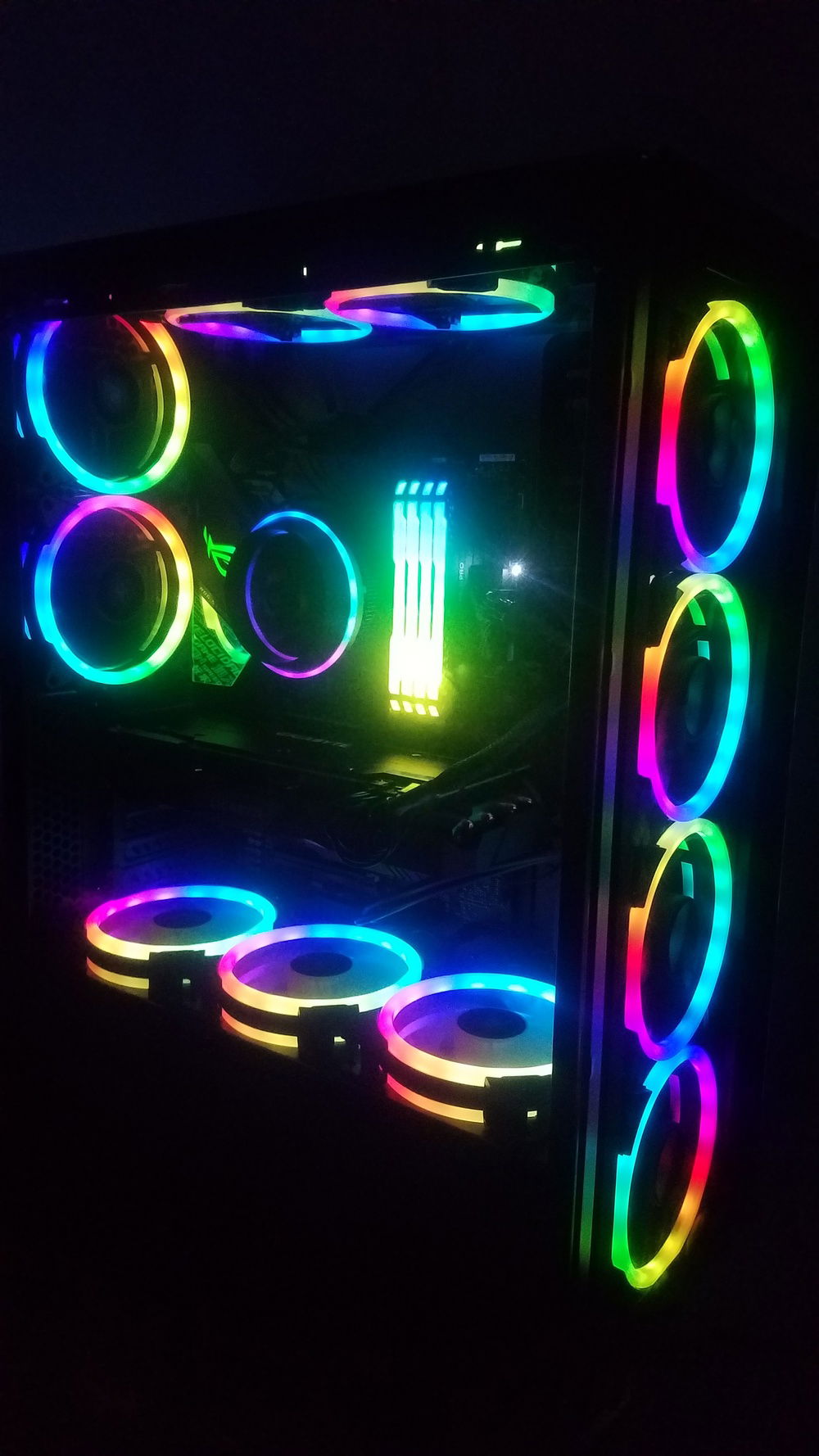 Obligatory photo in the dark, just showing off haha!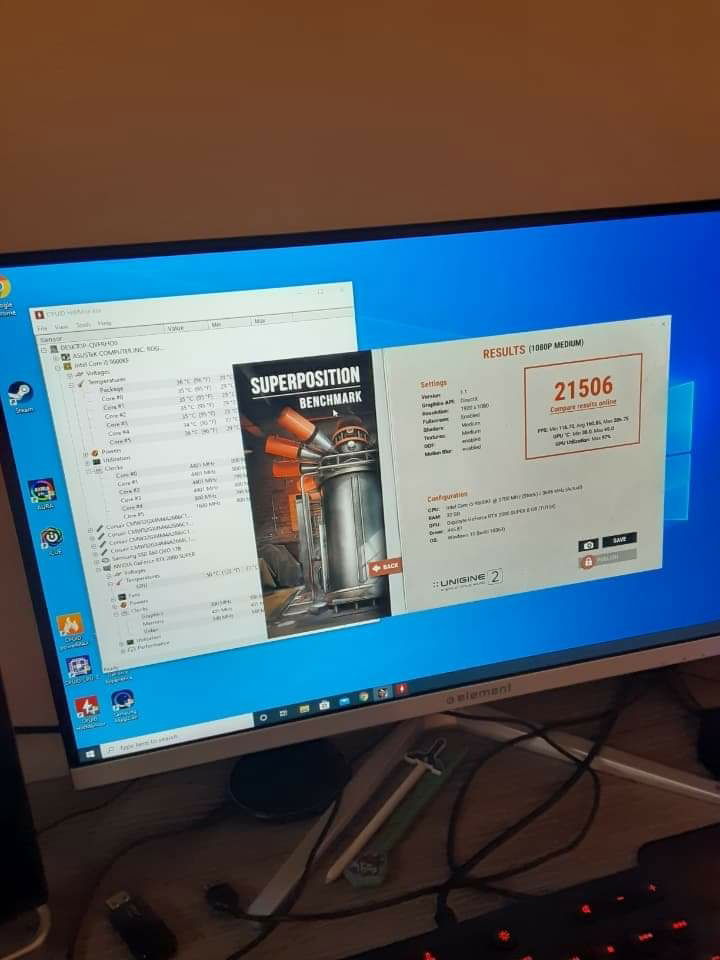 It scored over 21000 on a Superposition benchmark on medium(1080p)!!! I know its overkill, but I use the medium setting to compare all my builds, lol.