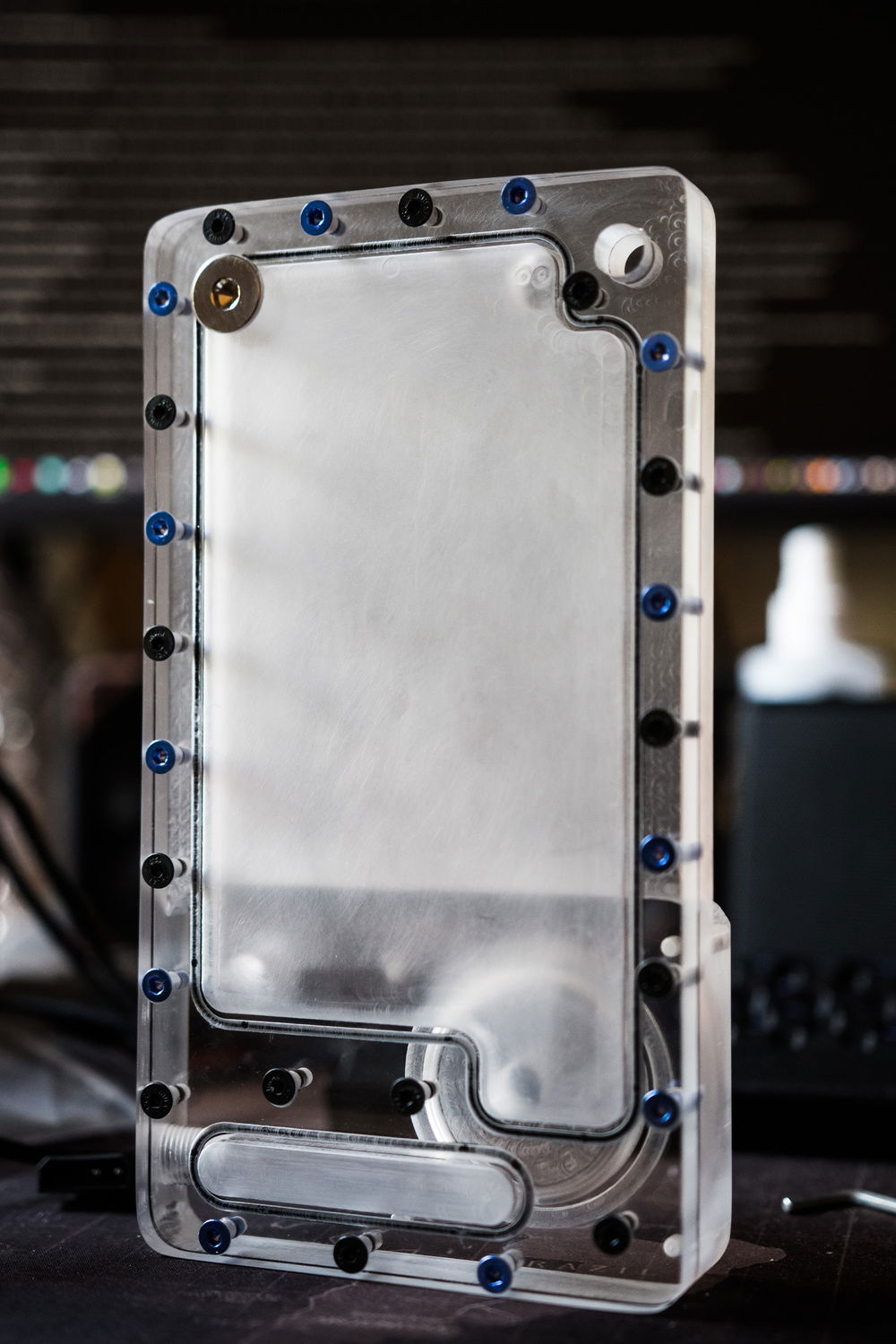 An overview of the distroplate before mounting.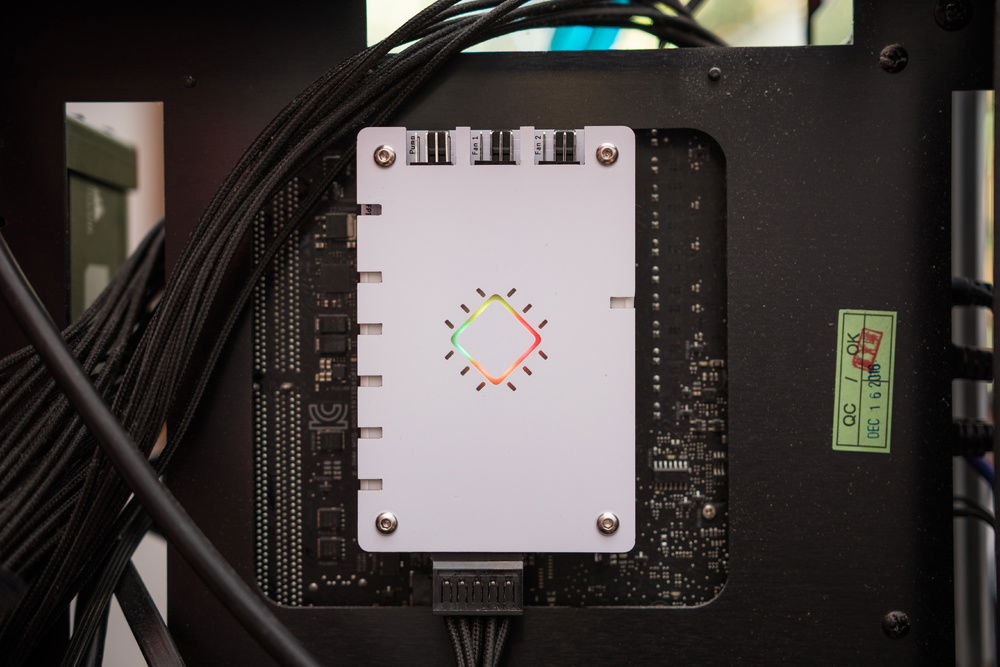 The custom controller I designed for this project. It interfaces with the front control interface and is responsible for controlling the fans, pump and lighting.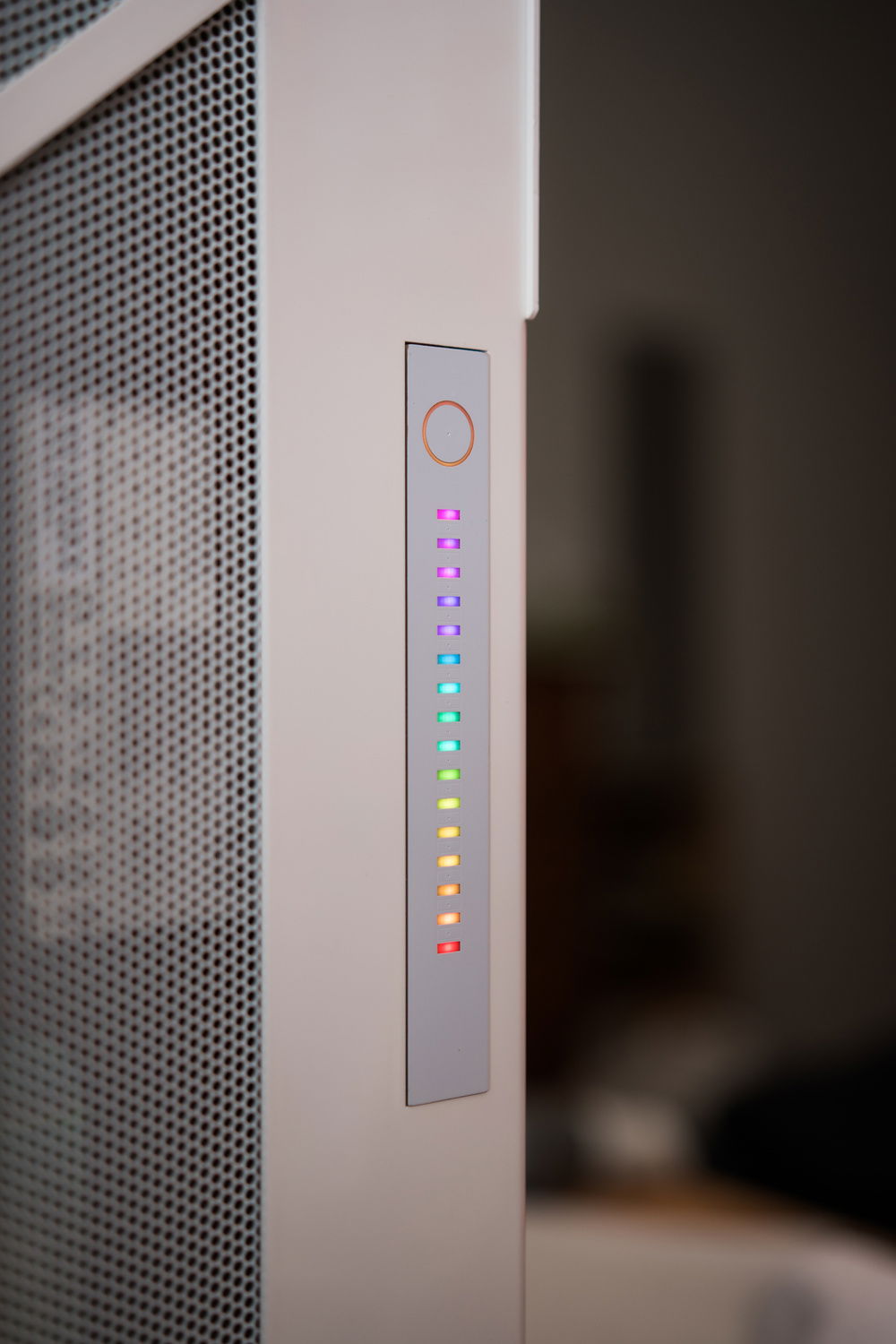 An overview of the touch interface. It has a capacitive touch bar as well as a mode switching button. The lights are individually addressable and change depending on the mode to display information.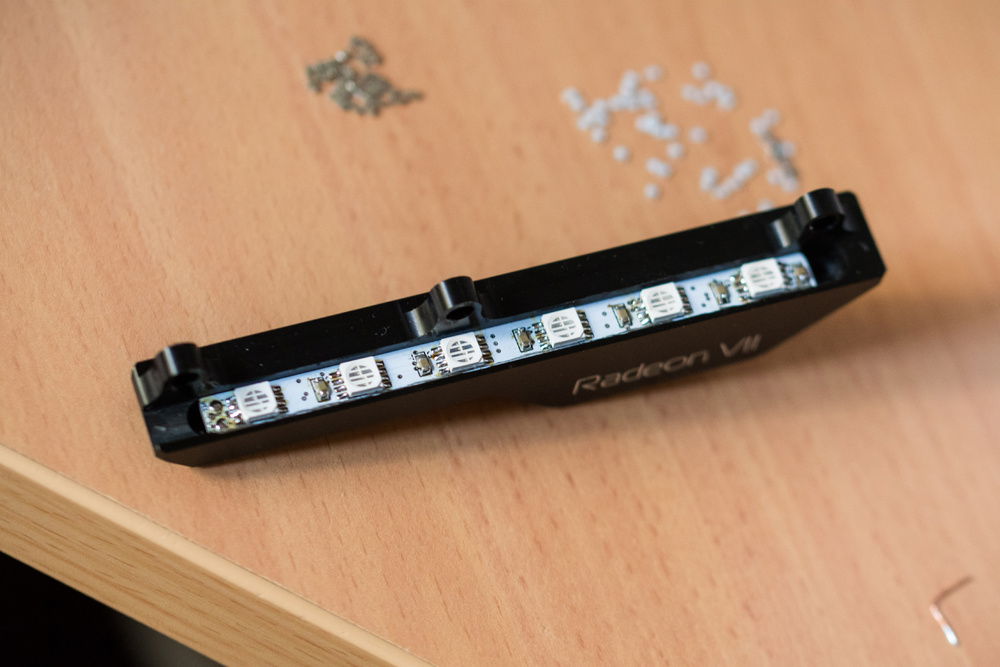 The custom lighting strip I made for the GPU block end piece.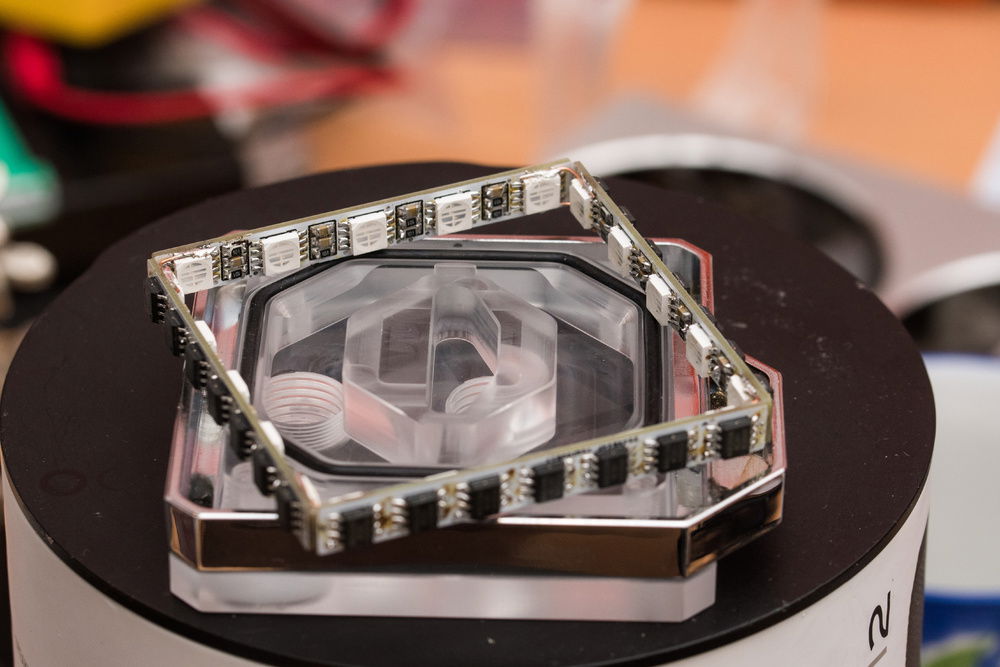 The custom lighting piece I made for the EK velocity CPU block.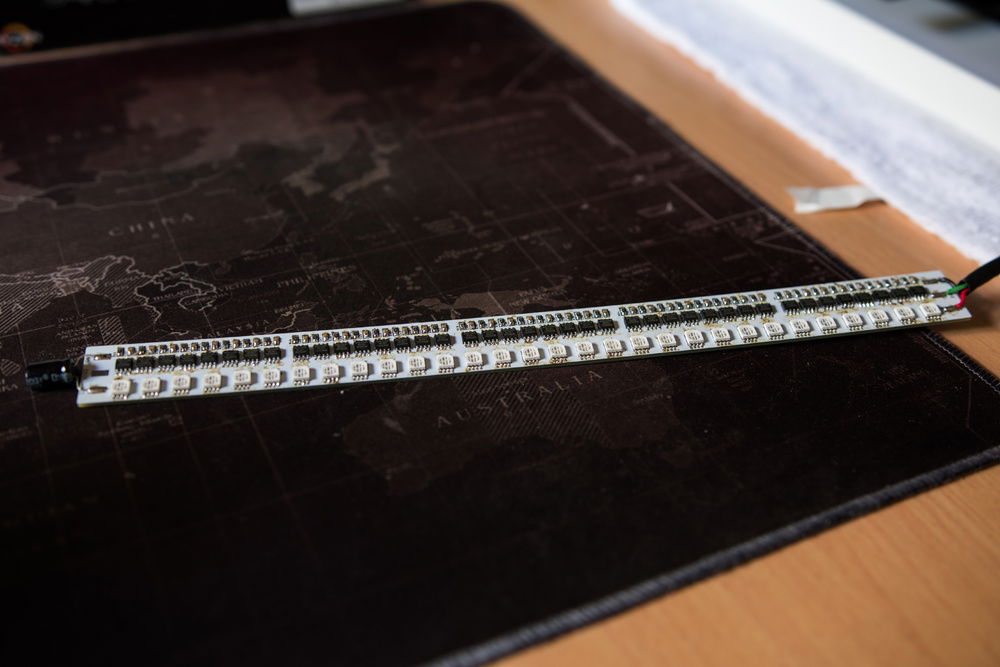 The custom lighting strips I designed for this build. One for the left, right and bottom of the case.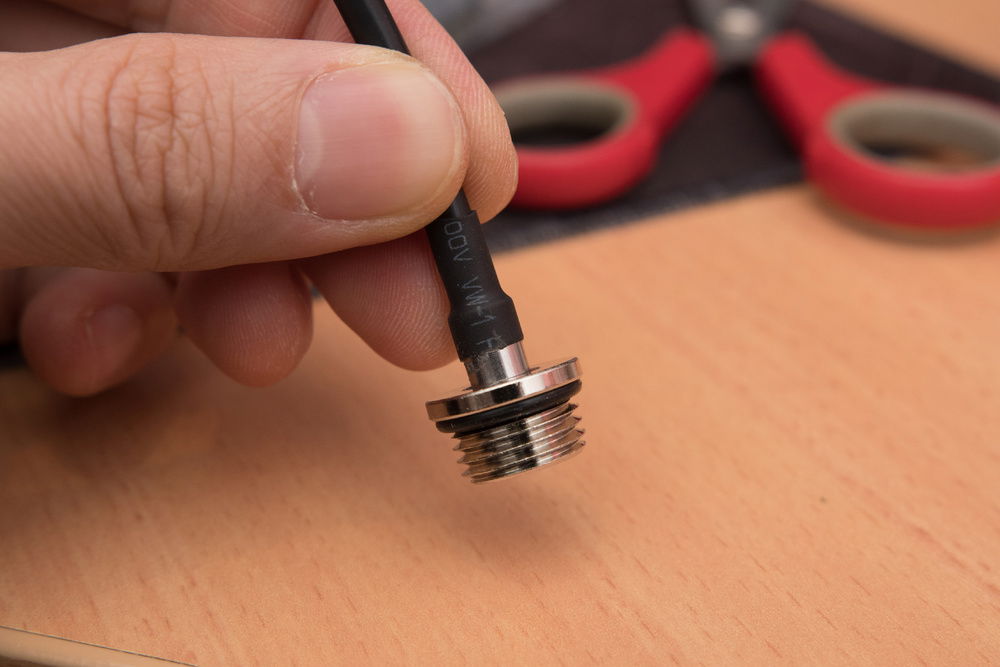 The custom digital temperature probe I put together.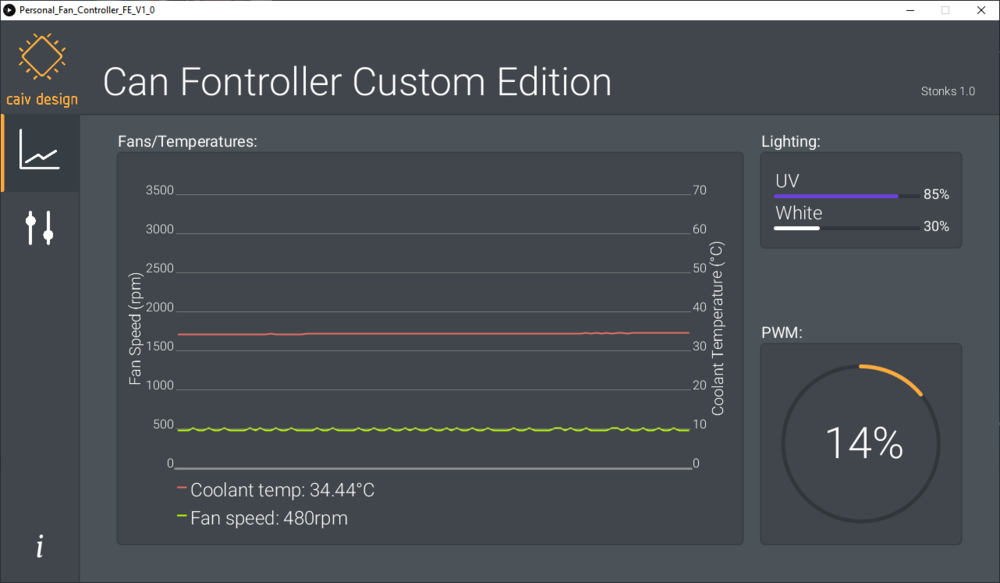 A screenshot of the monitoring tab from the software I developed.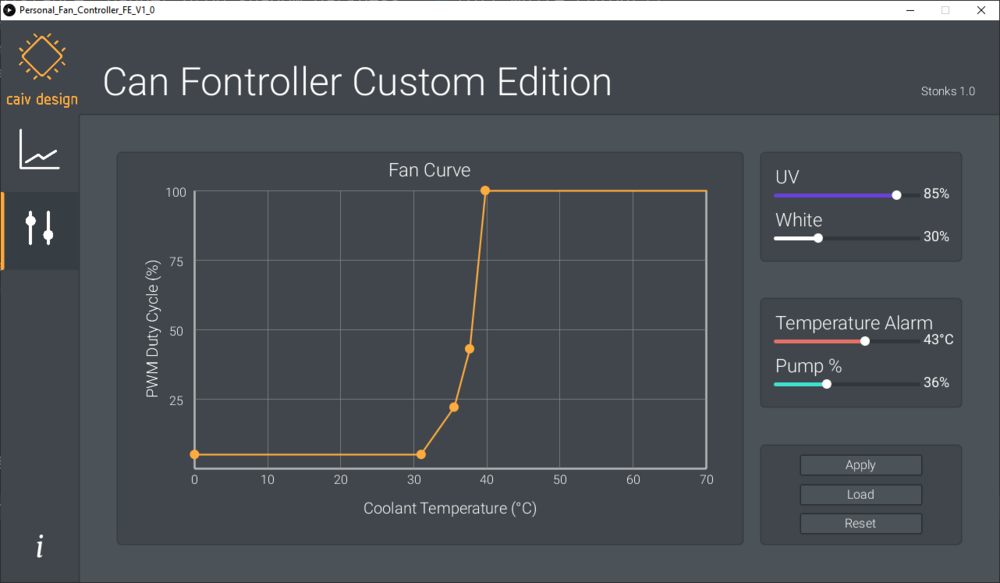 A screenshot of the configuration tab.