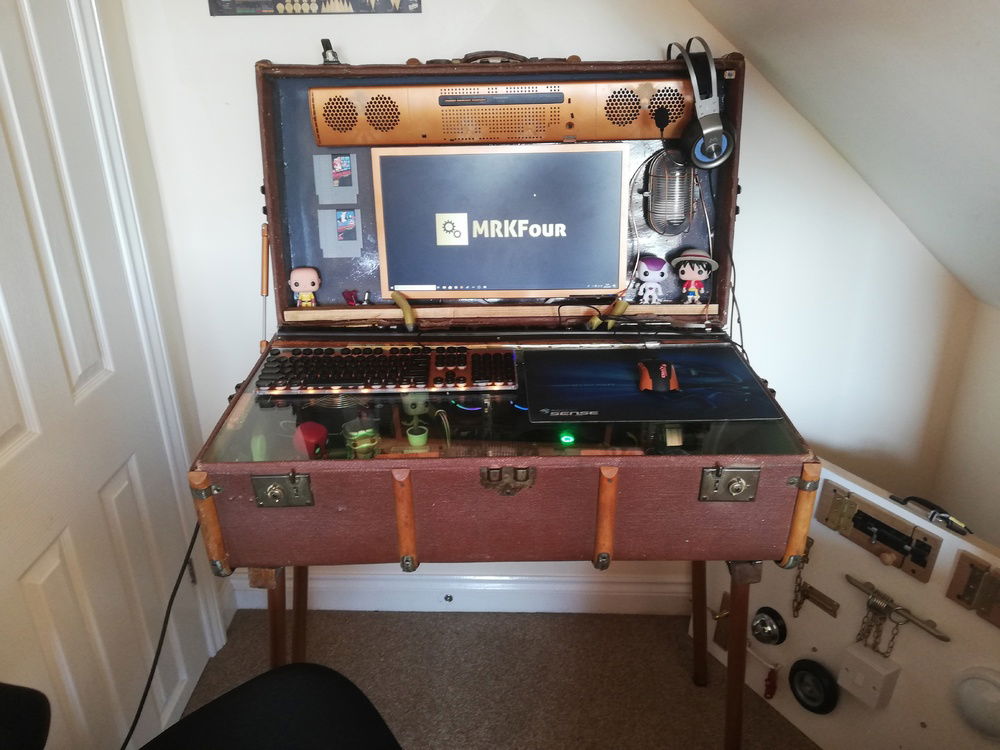 1920's Steamer Trunk "Portable" Desk PC, with a Steam Punk theme. In its current state, not 100% finished, but fully working.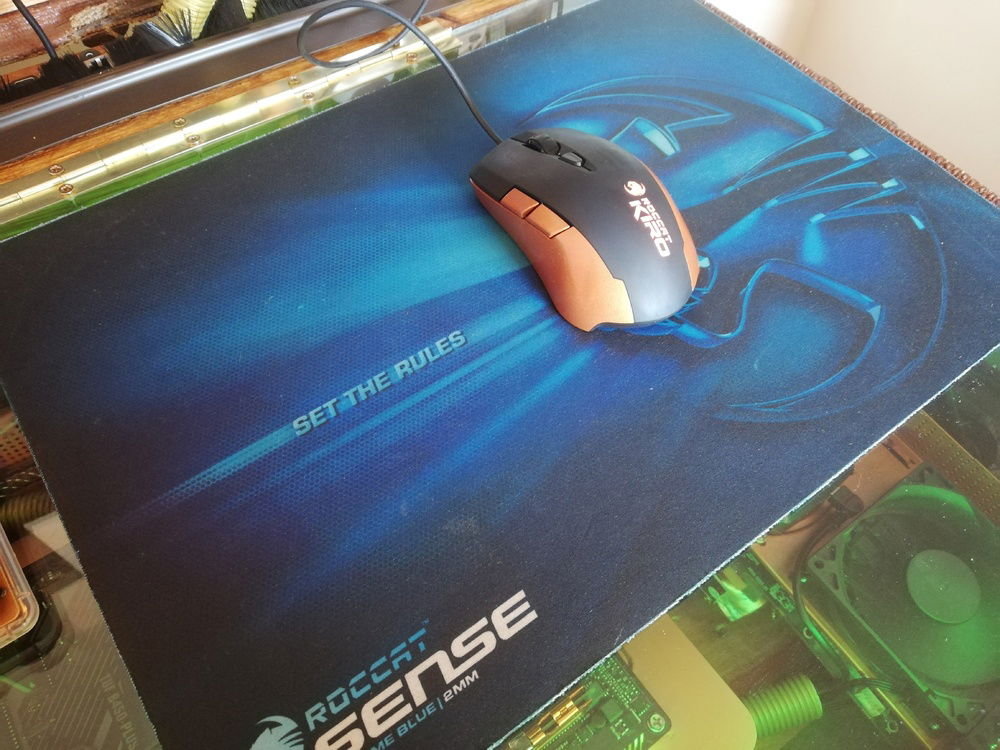 Need a better fitting mat, not sure what though...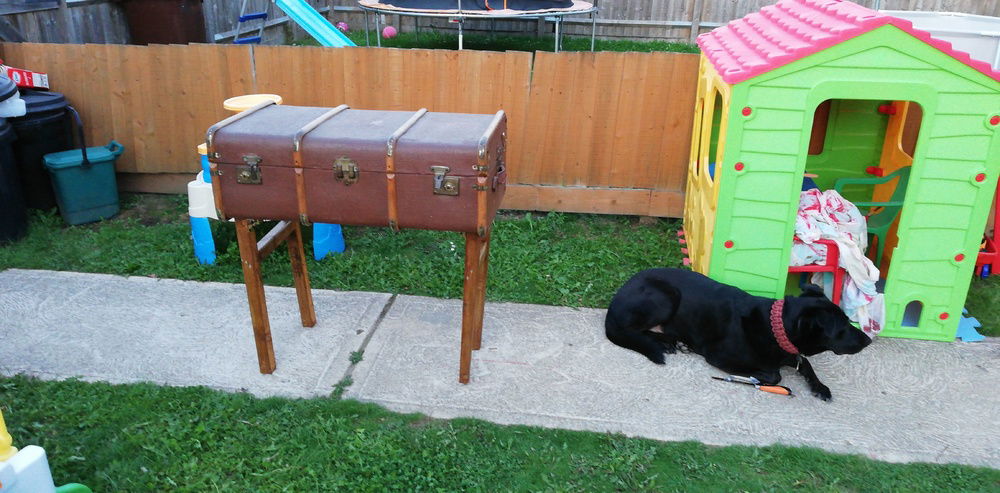 My first attempt at folding legs was BAD.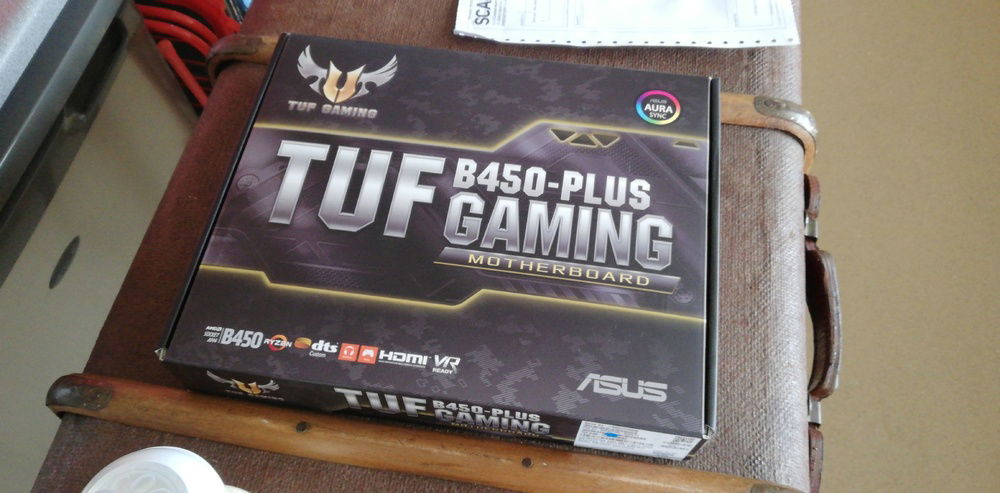 Had to RMA the first MoBo.
The fans on the GPU turned out to be not great (Ex mining card).