just got the processor and mb that day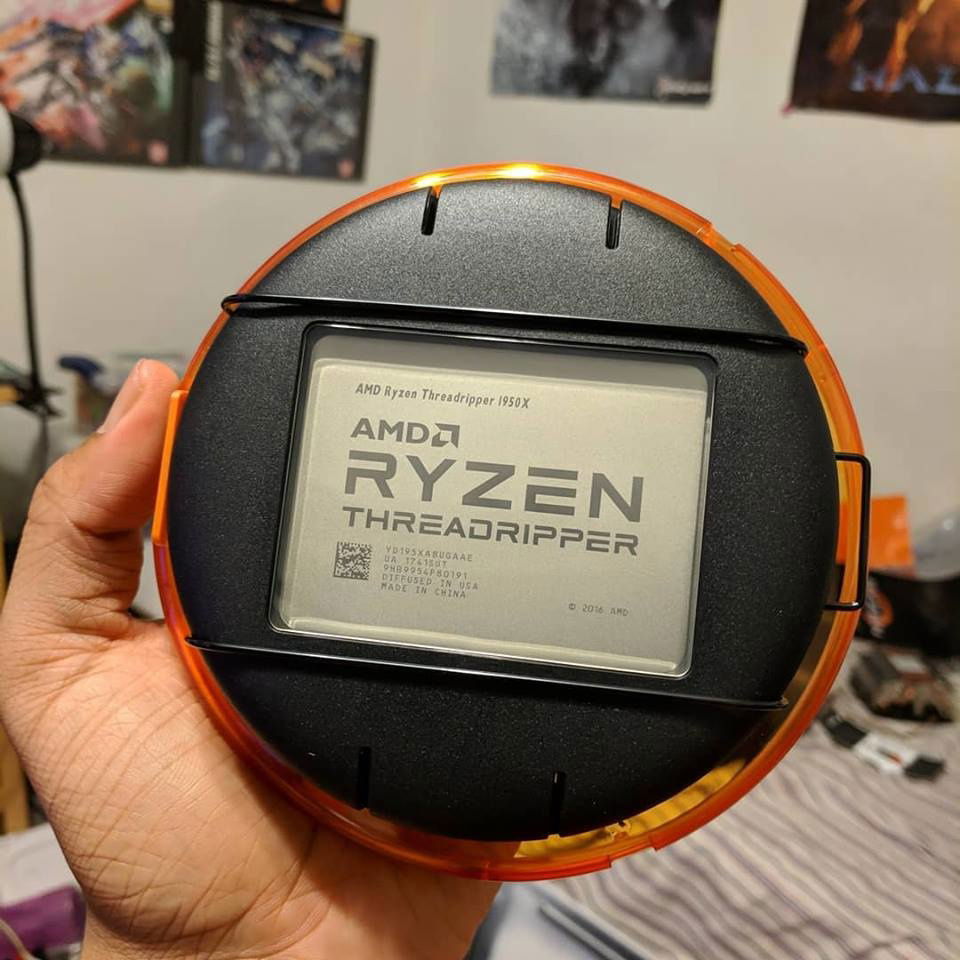 thickboi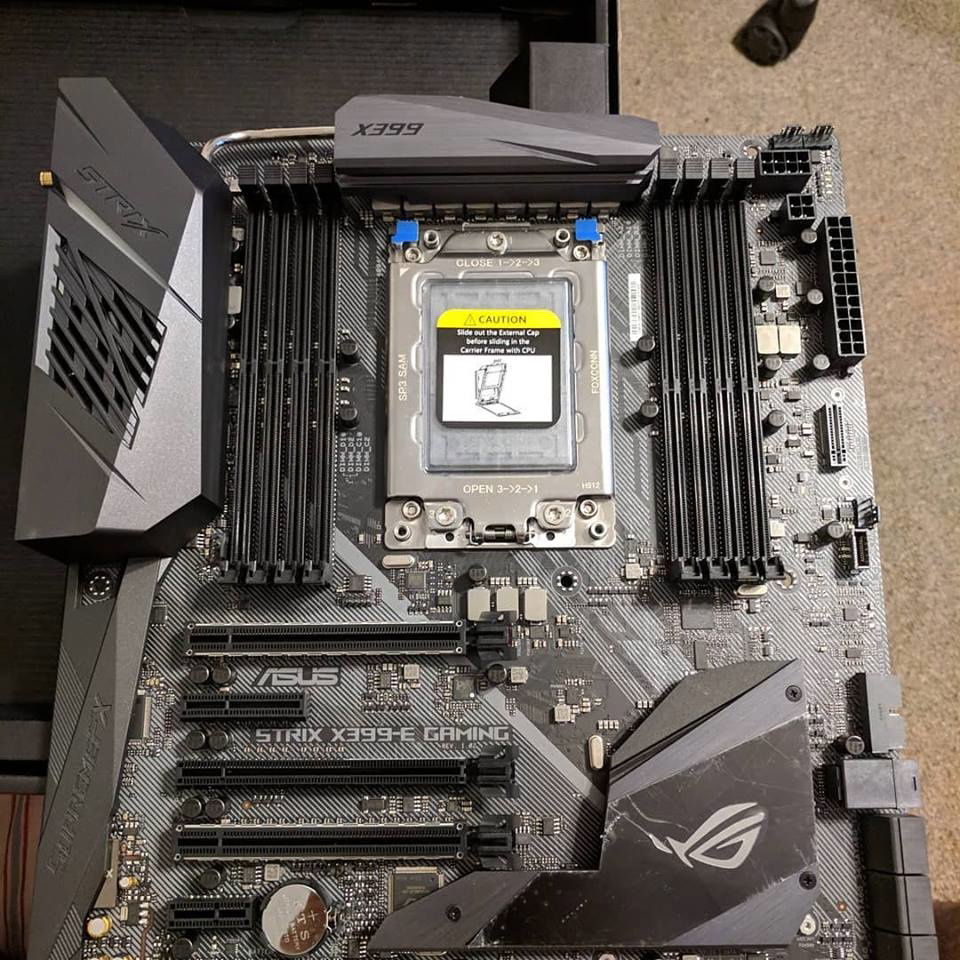 ASUS X399 Strix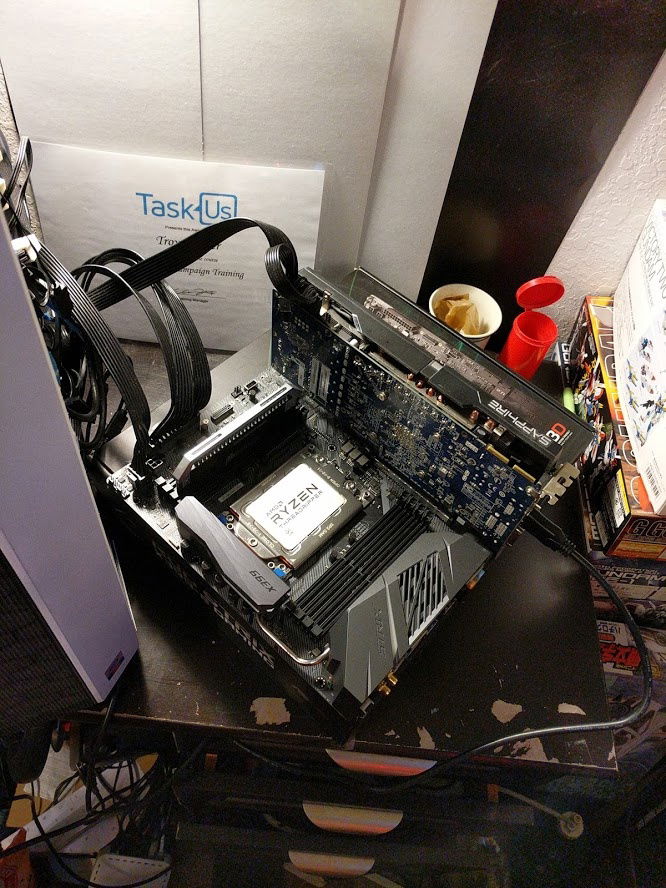 testing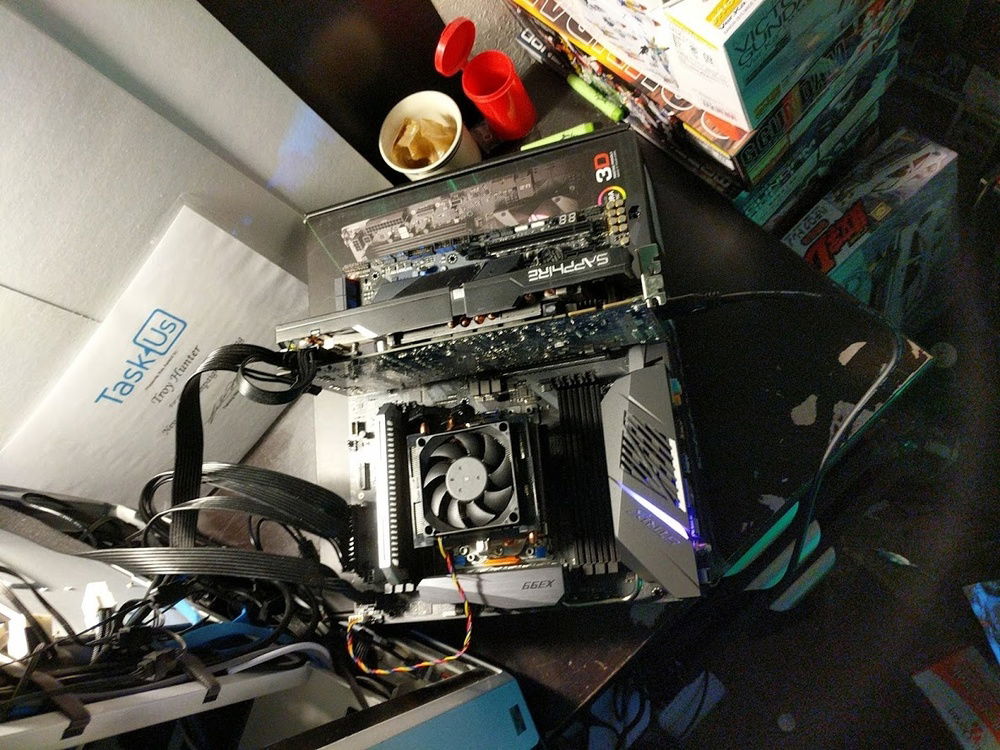 fun fact that is the stock heatsink from a AMD FX8350 just sitting on top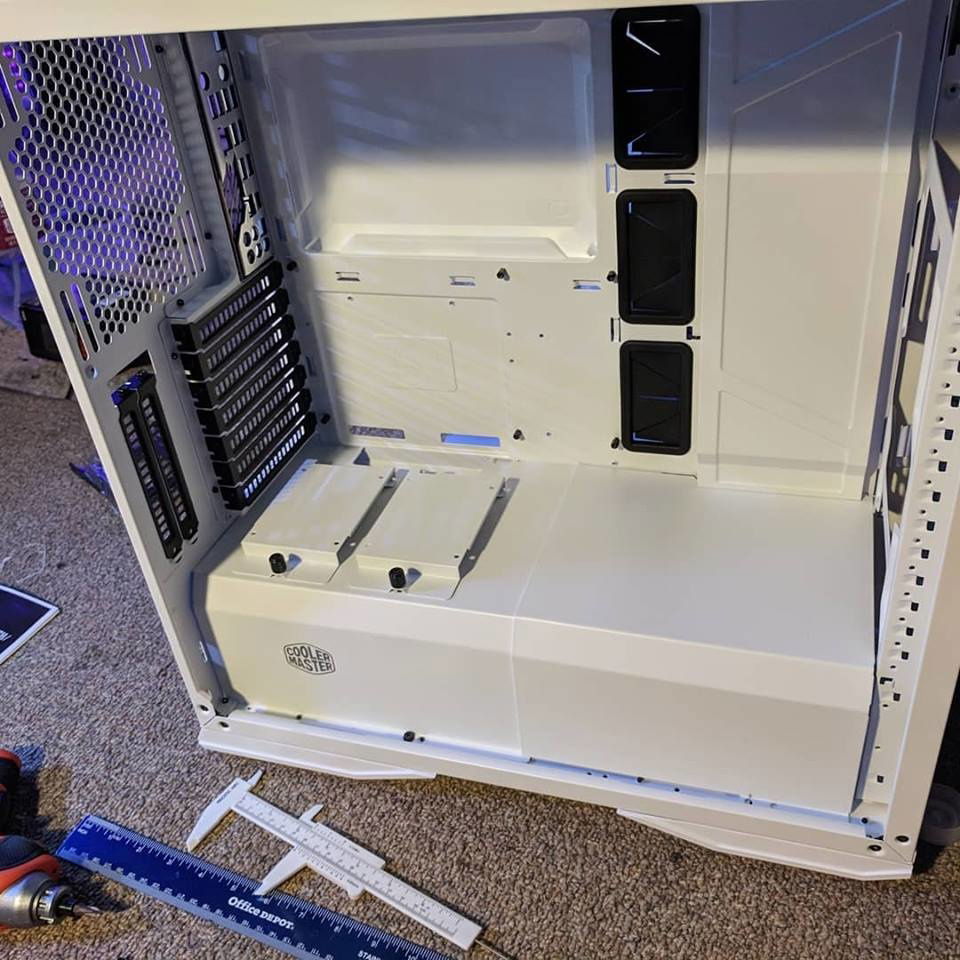 Stock CoolerMaster 500P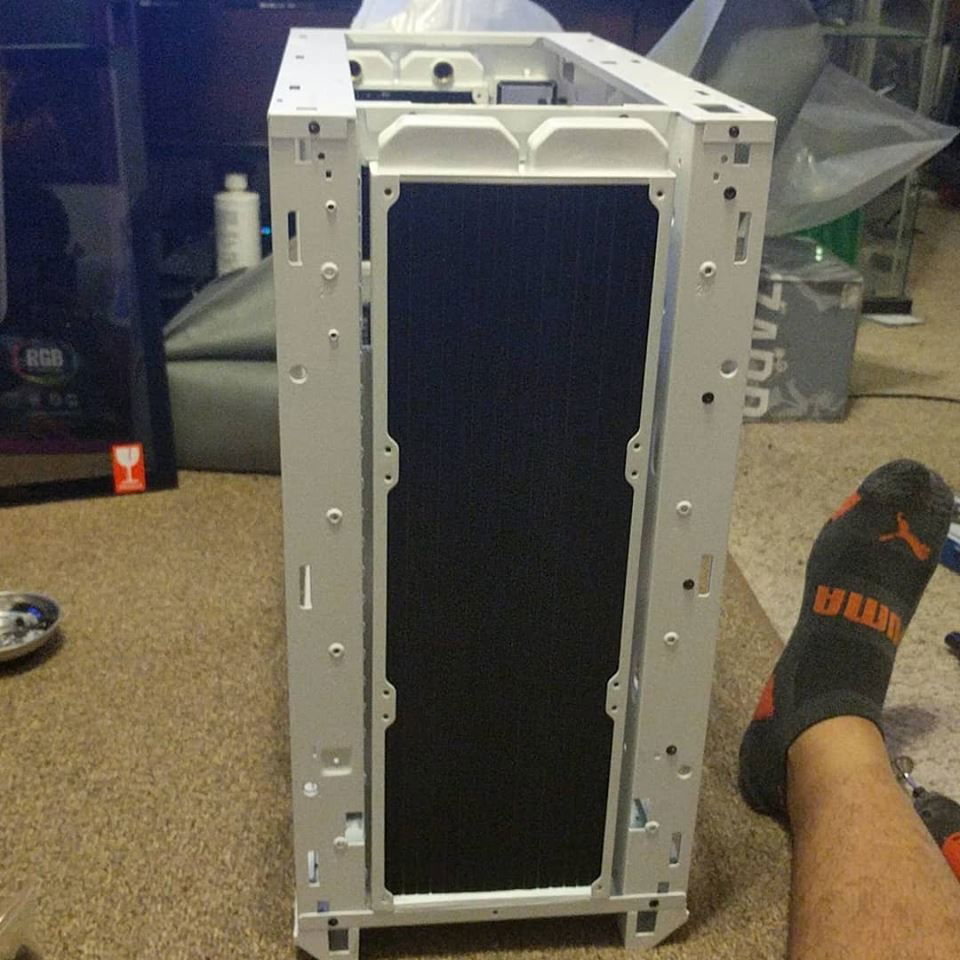 triple 140 rad fits! When you cut some stuff out >.>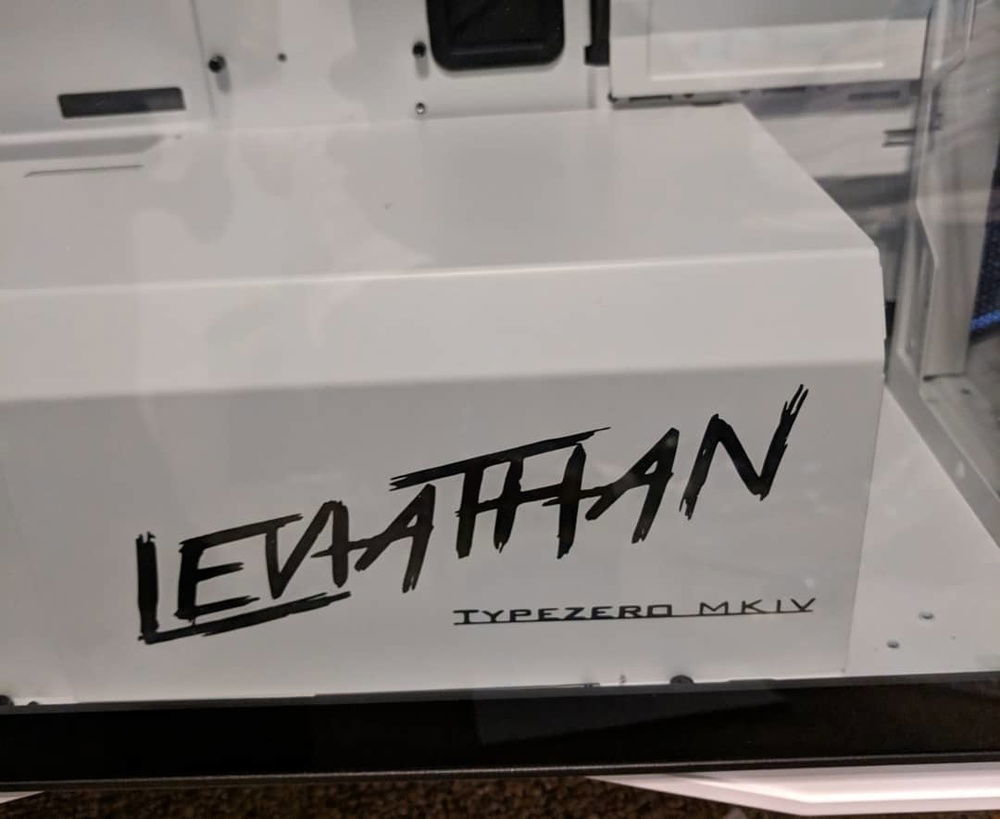 This is Leviathan. My first customloop machine and most powerful machine I have ever built
EKWB Monoblock for ASUS X399 mbs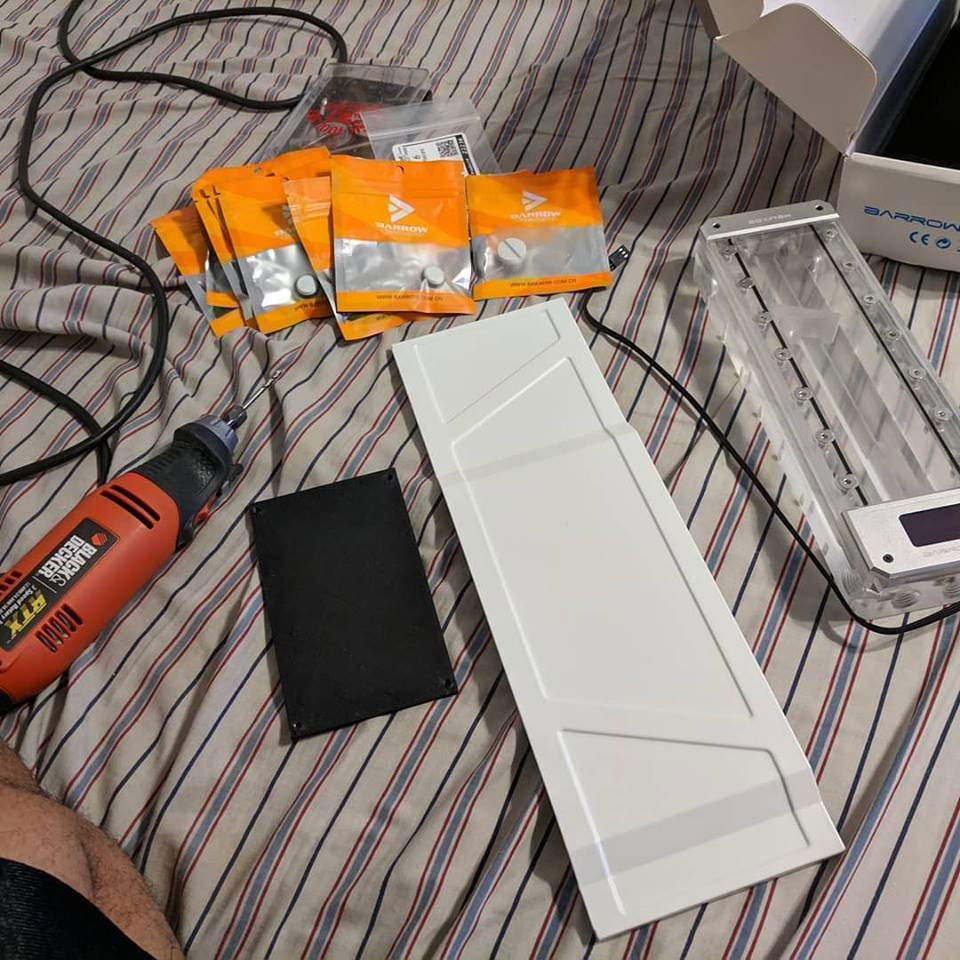 Barrowch Boxfish 250ML res install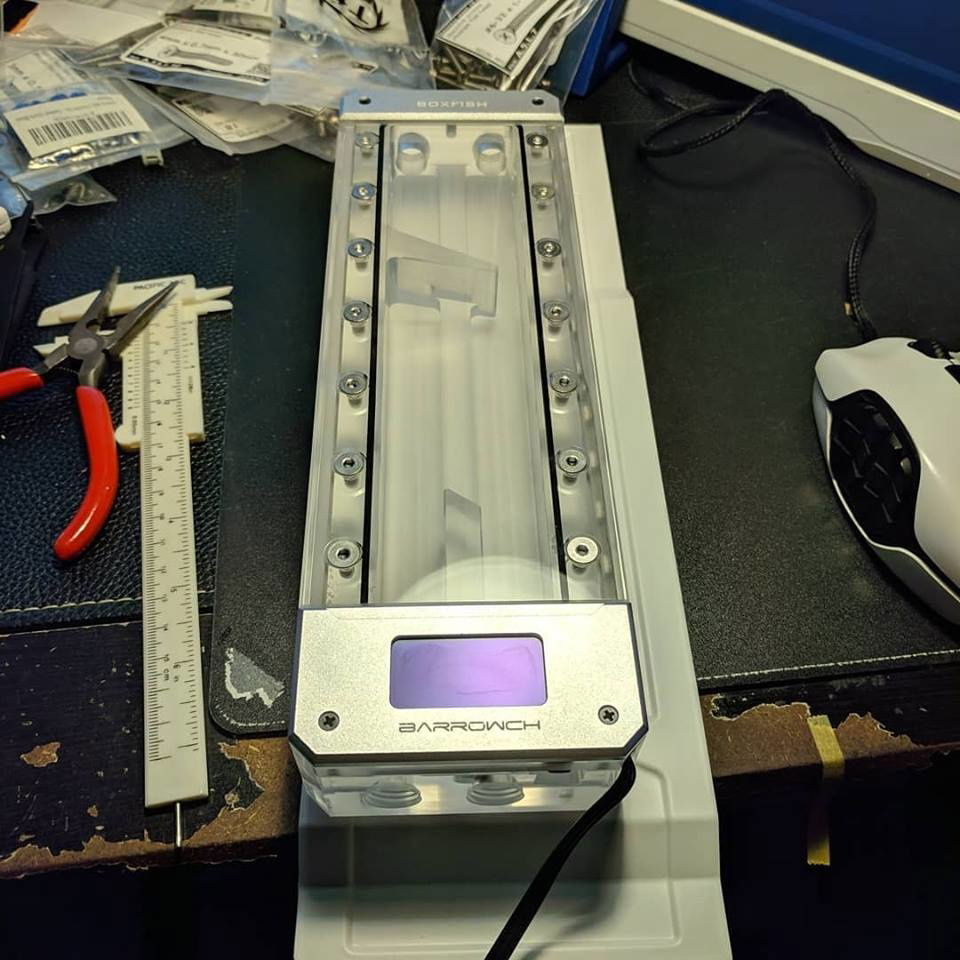 DONE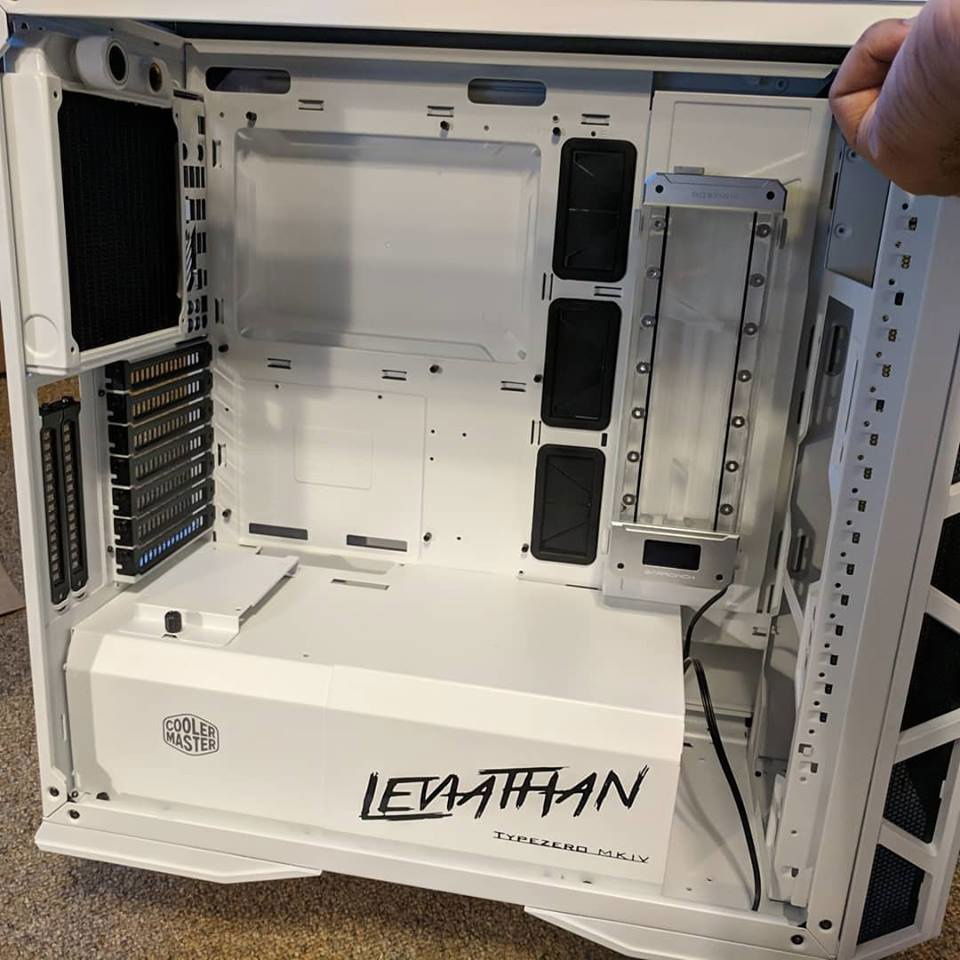 So fun fact. I drilled a hole through the basement plate under the res. But I ended up moving the plate over so that hole was a mess up that turned into outlet from the pump.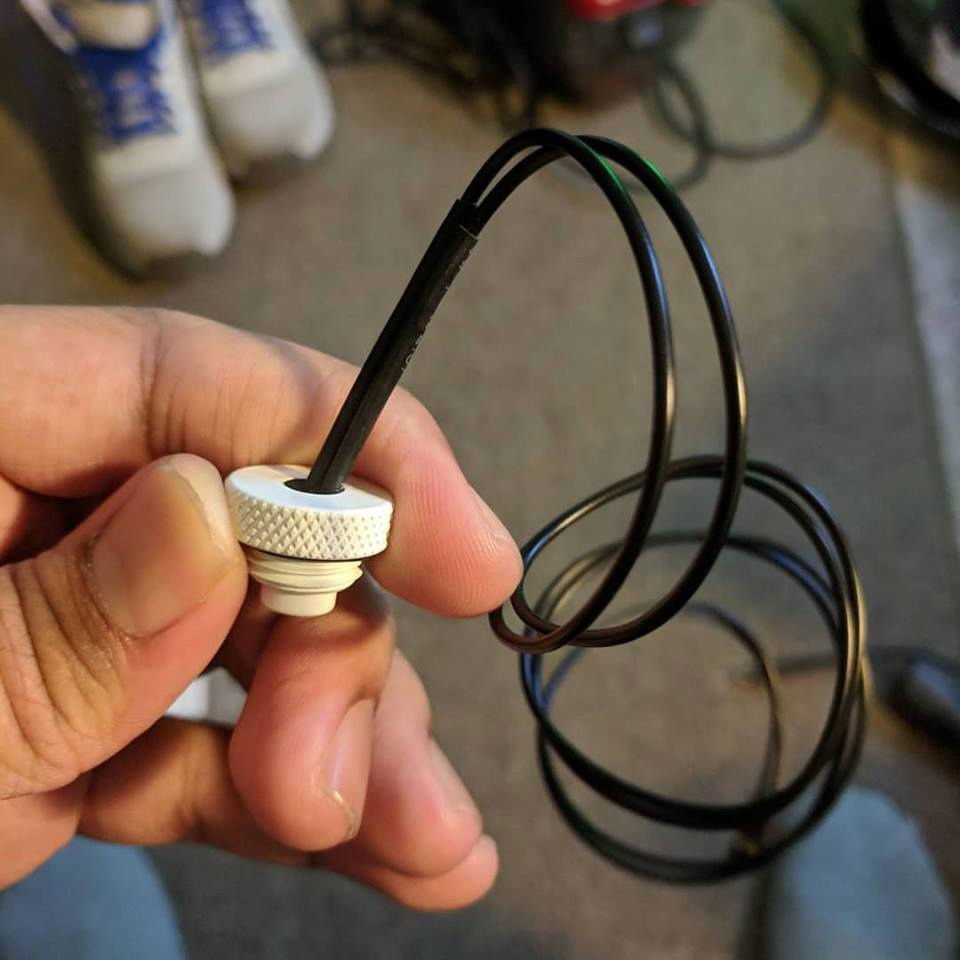 Temp plug fitting. I wanted this to monitor the watertemps with software. But i hate the black wire.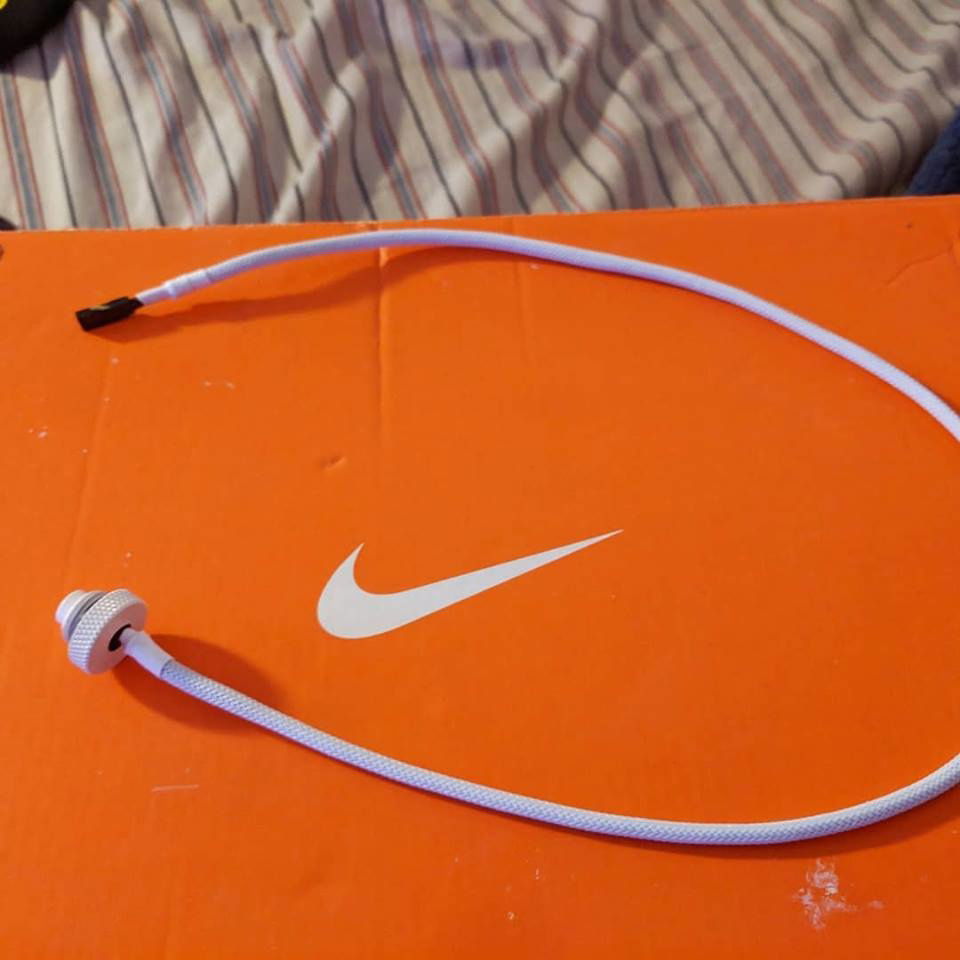 YAAAAAAAAAAAAS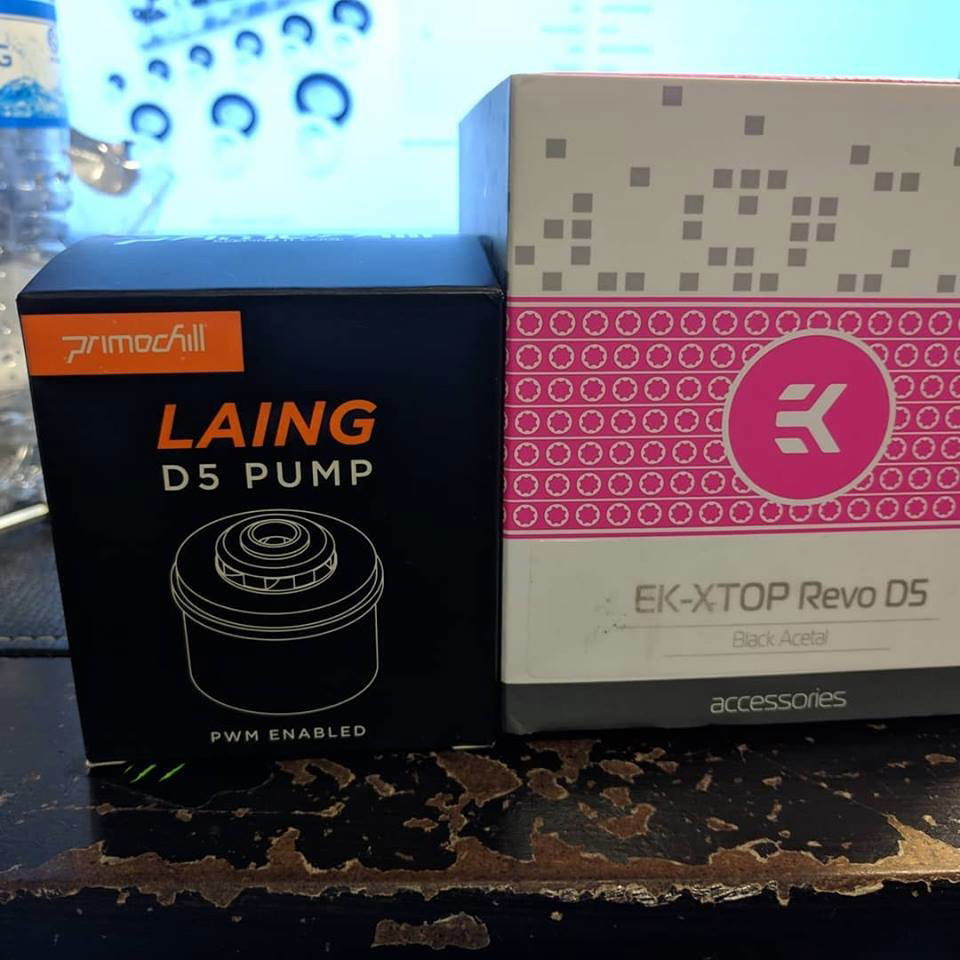 PUMP AND TOP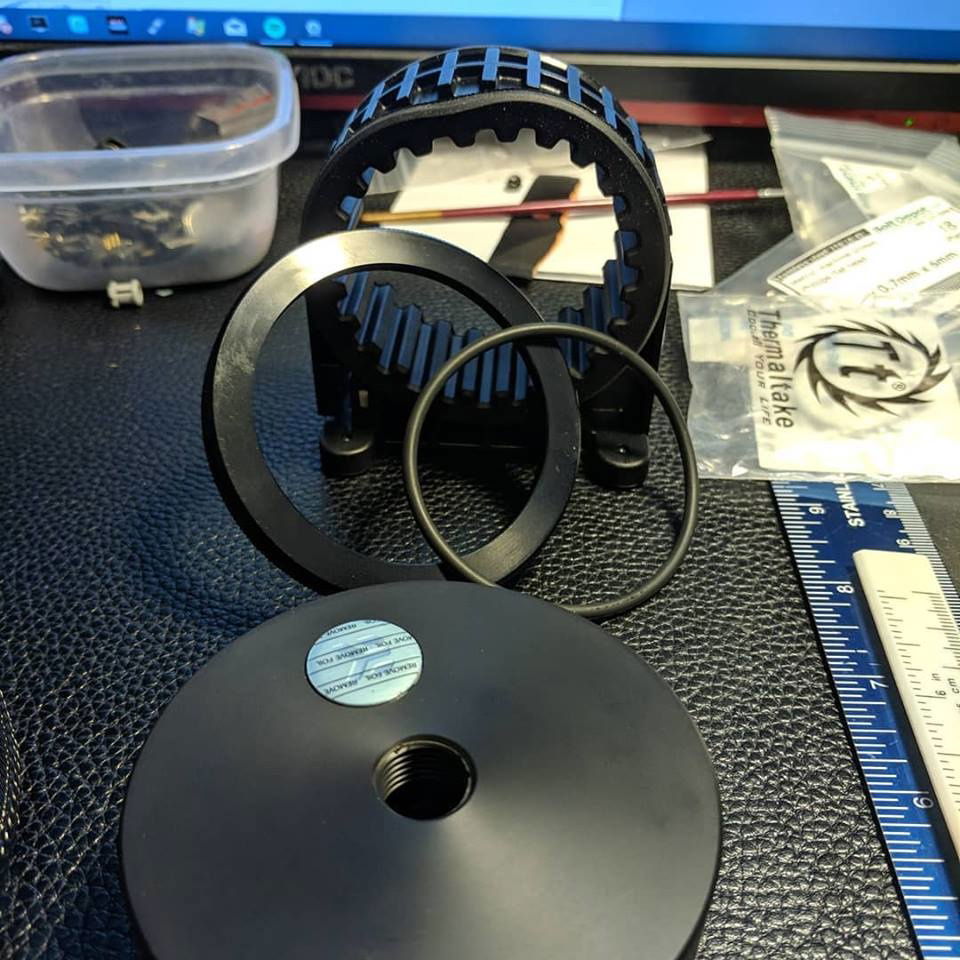 TOP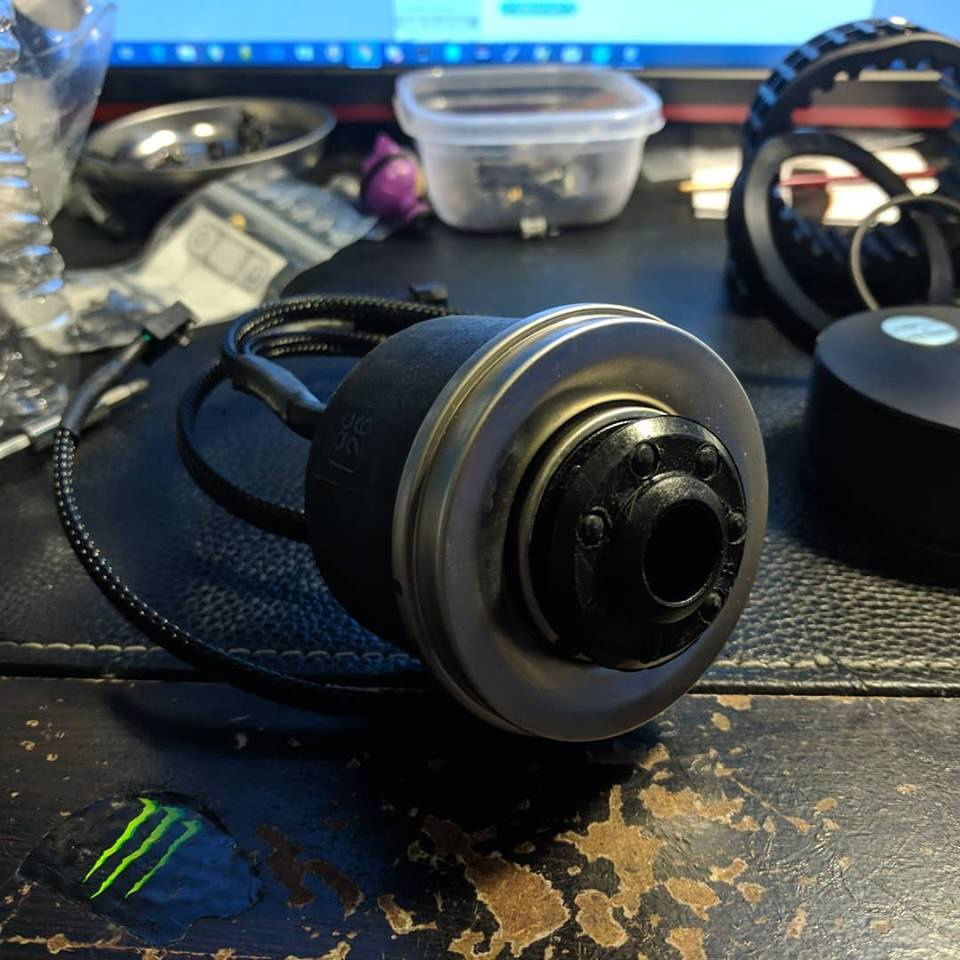 PUMP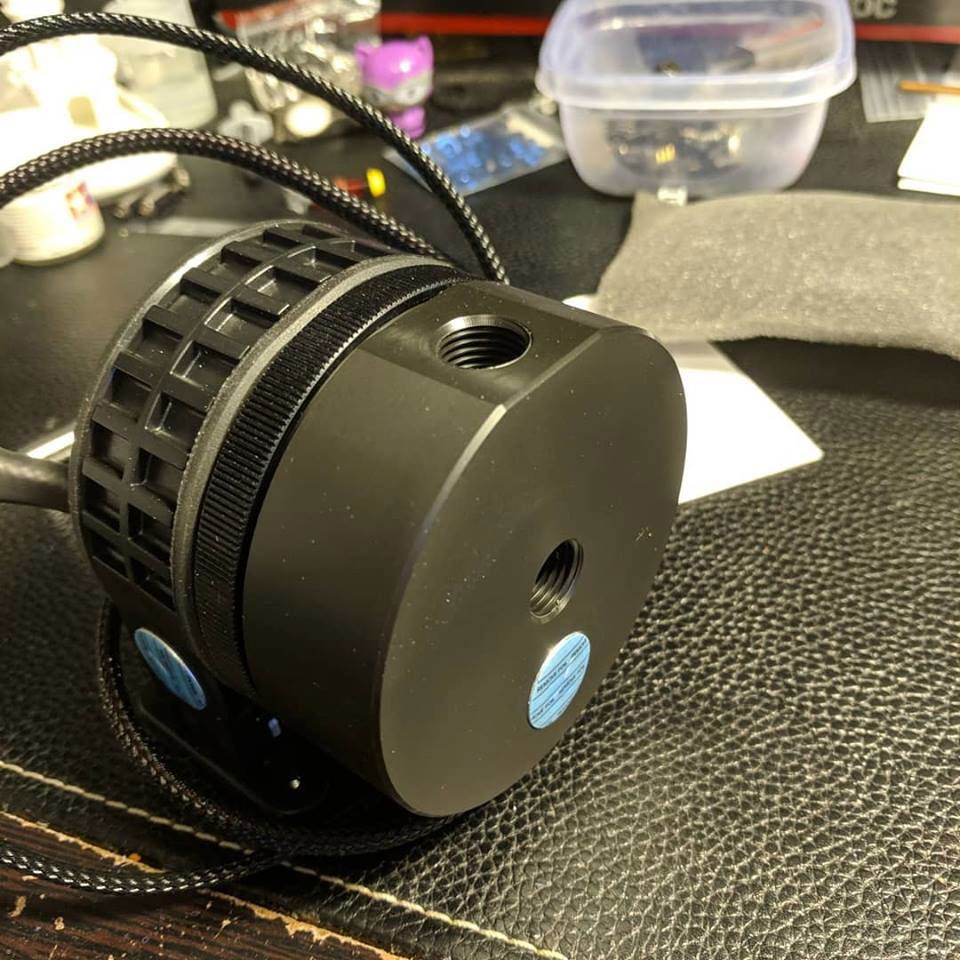 MEEEEEEEEEEEEEEEERG Bonus basement video/drainplug https://photos.app.goo.gl/YgfXqSNykxRhK1uN8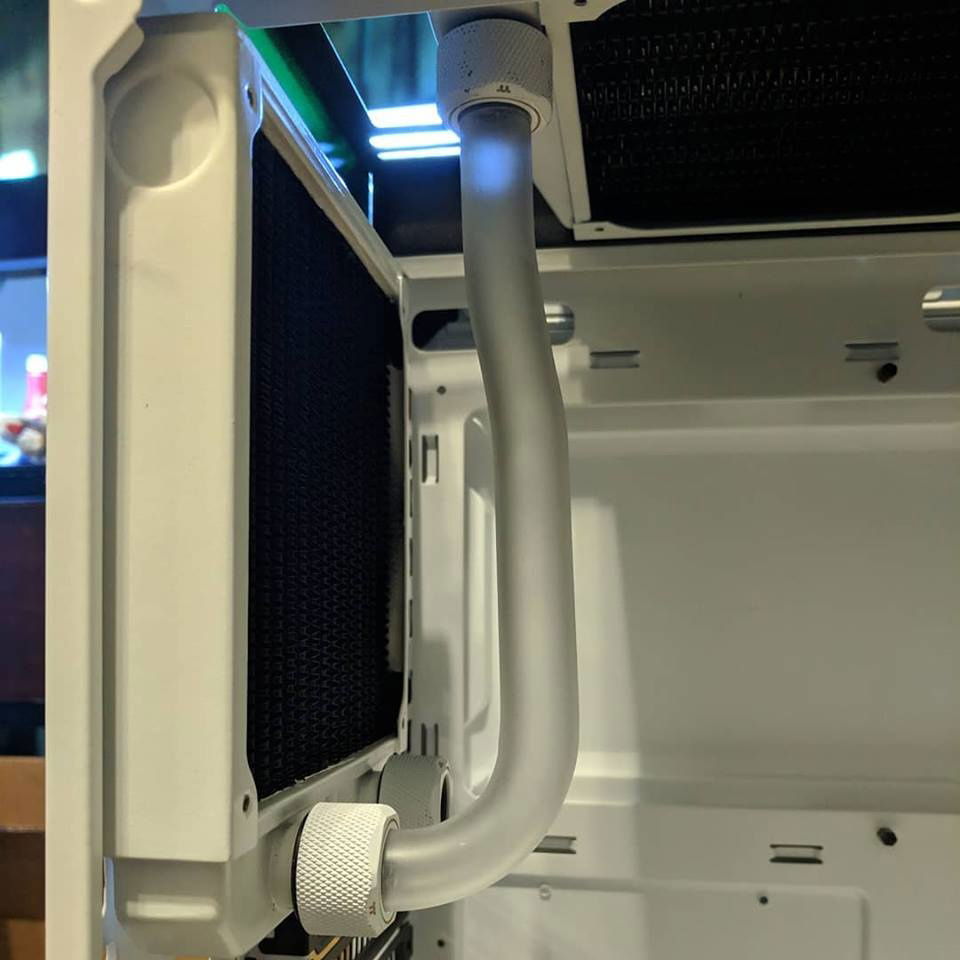 My first pipe bend. 13ID 16OD frosted acrylic alphacool piping btw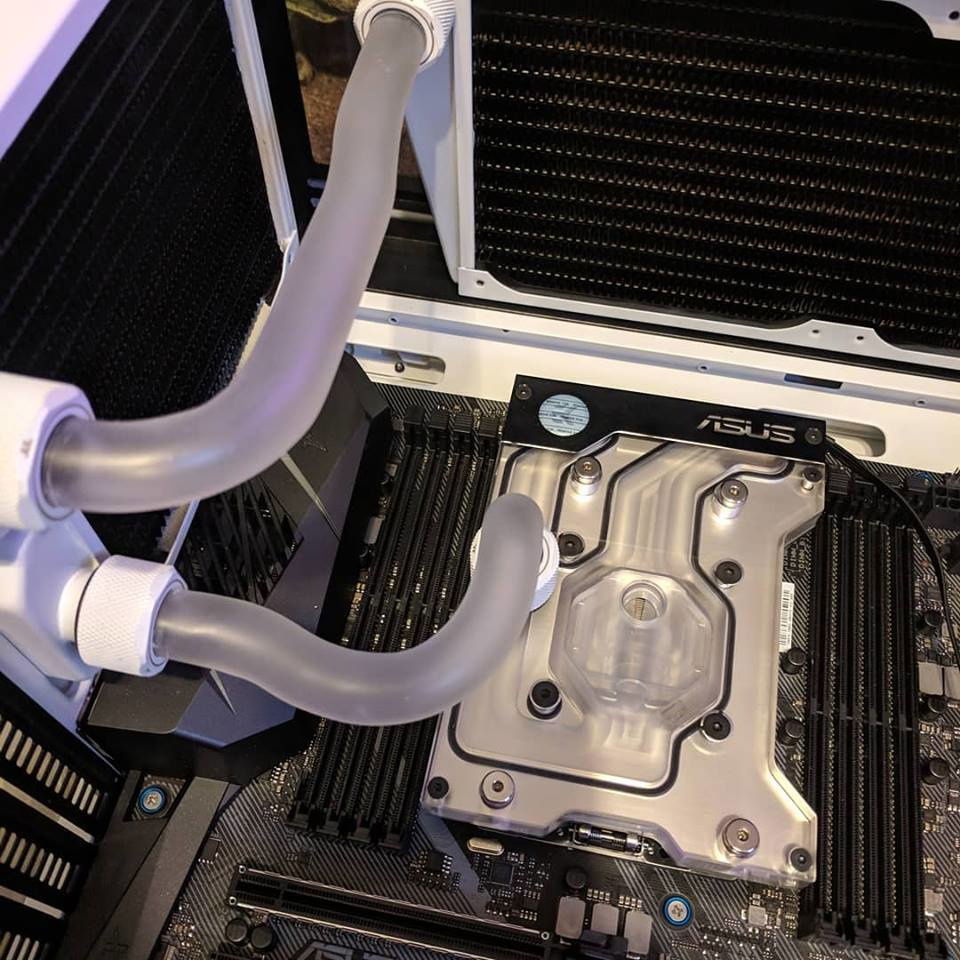 another one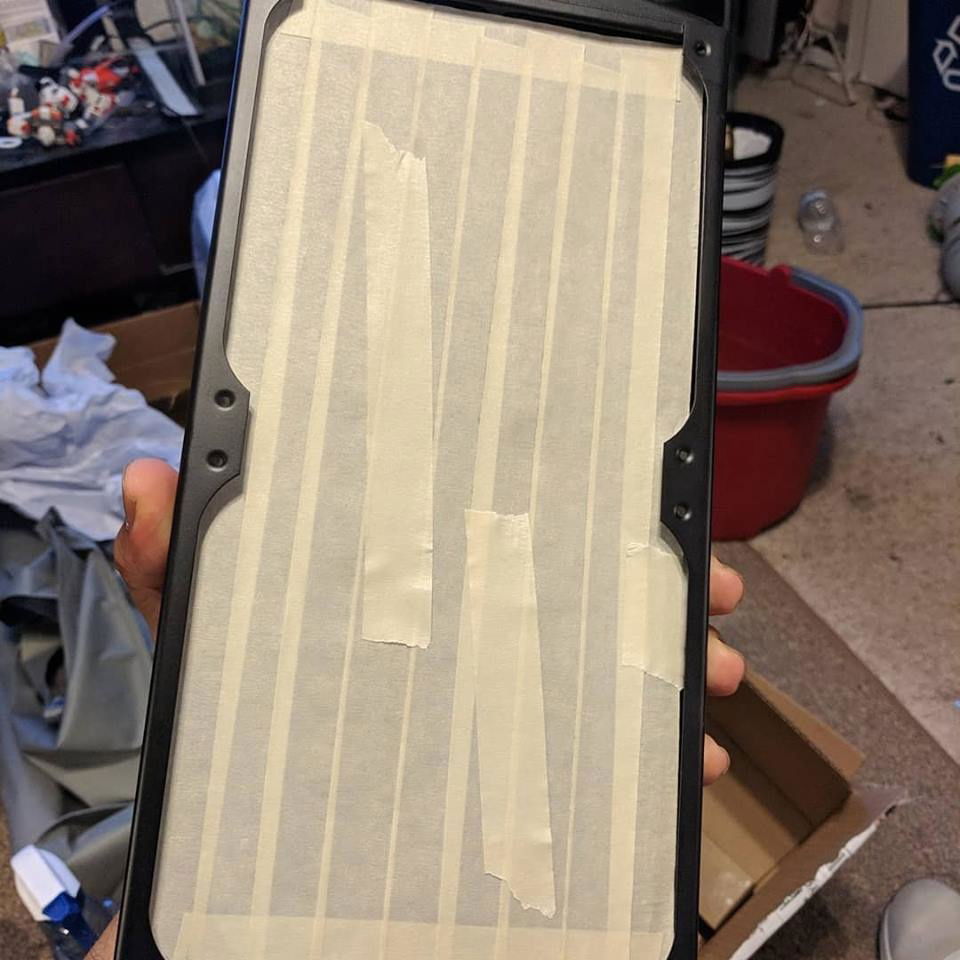 Xflow rad from alphacool. But I need it white >.>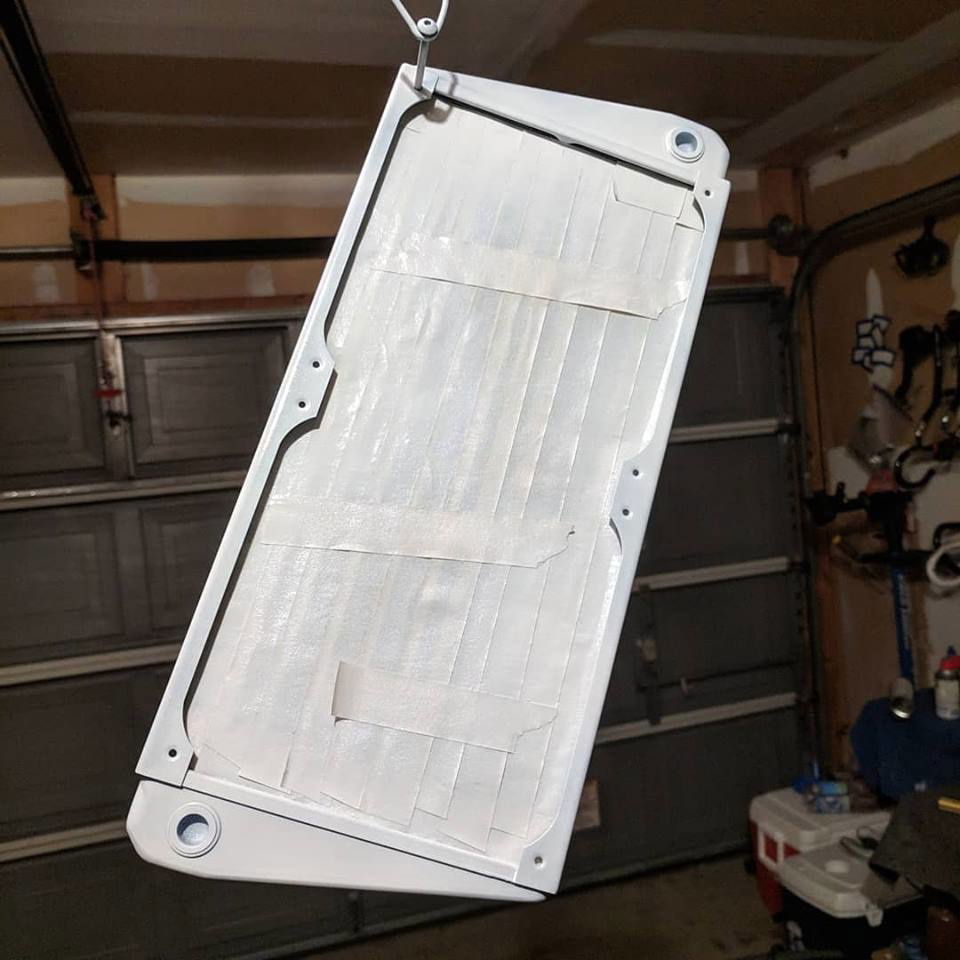 I put on another coat after this pic. Its flawless. Trust me.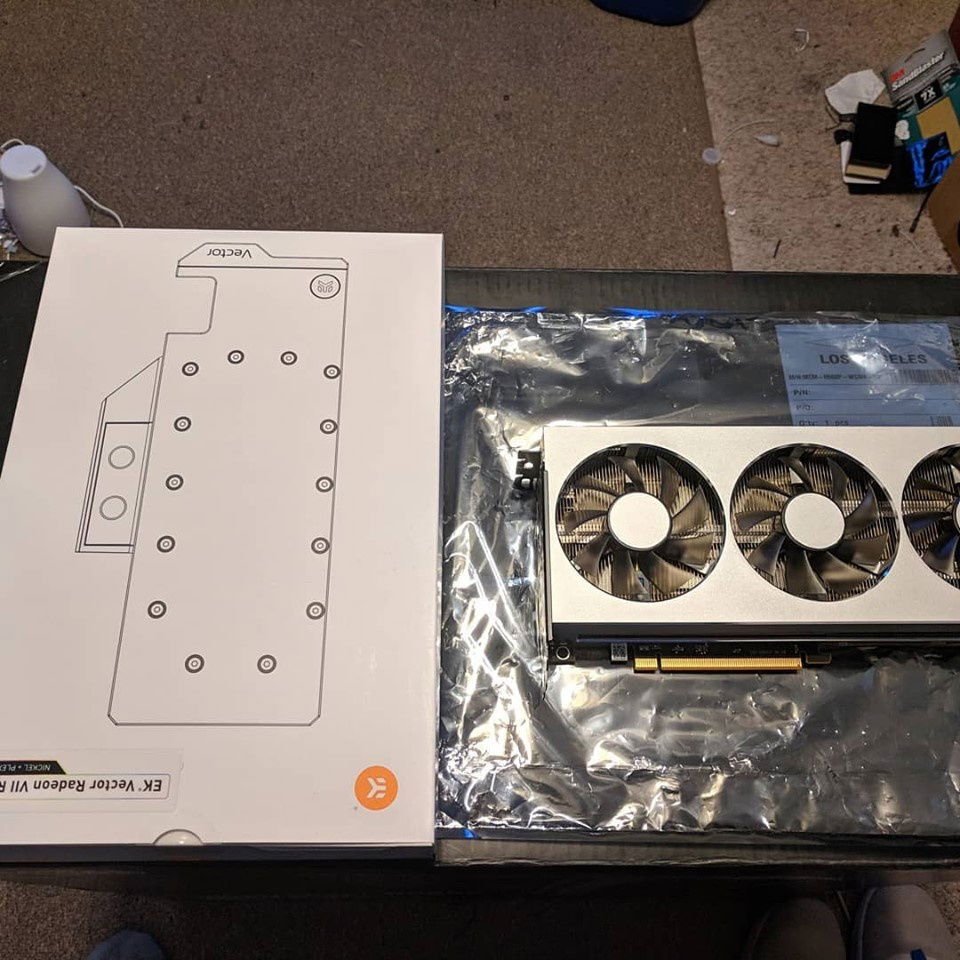 Radeon VII to waterblock fusion?!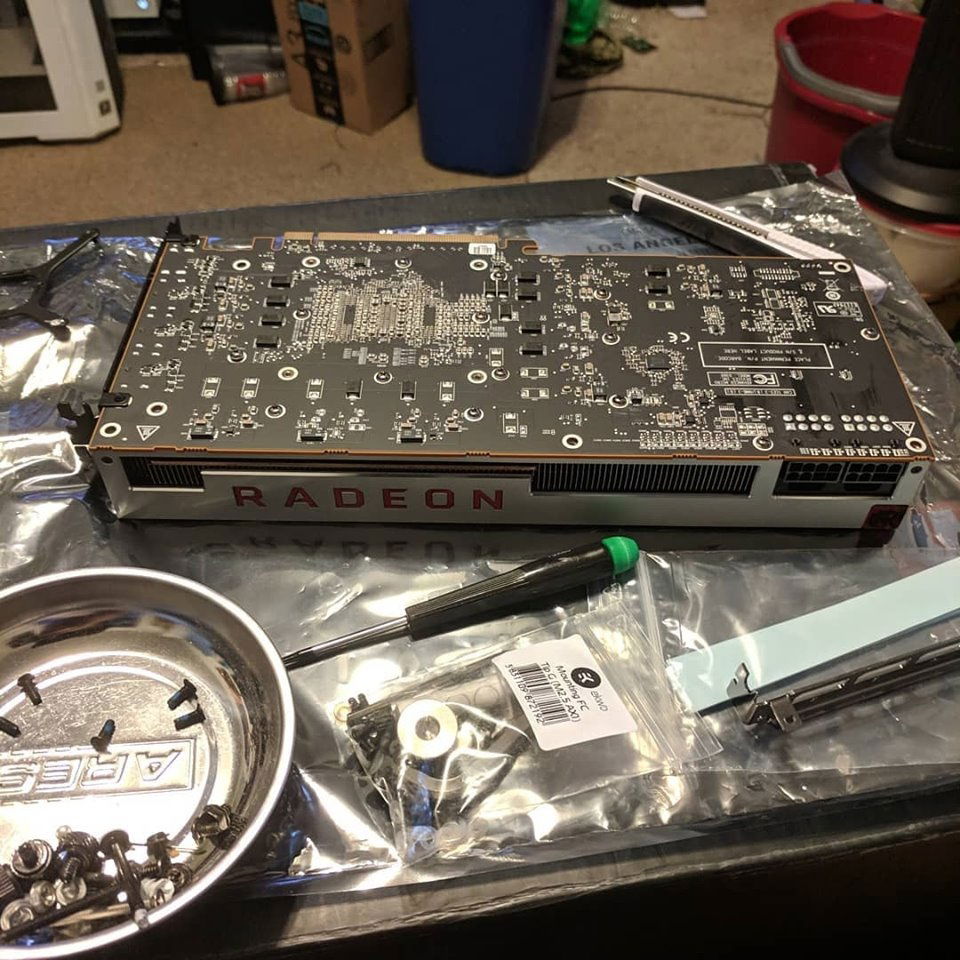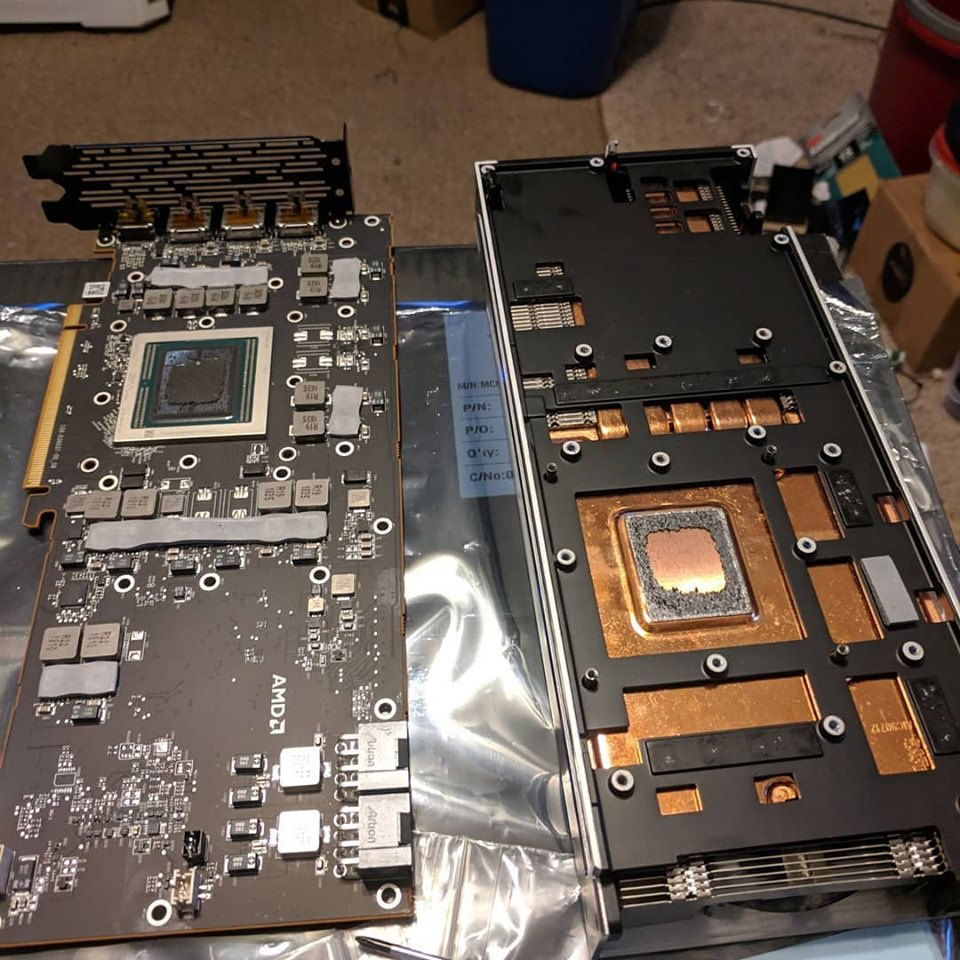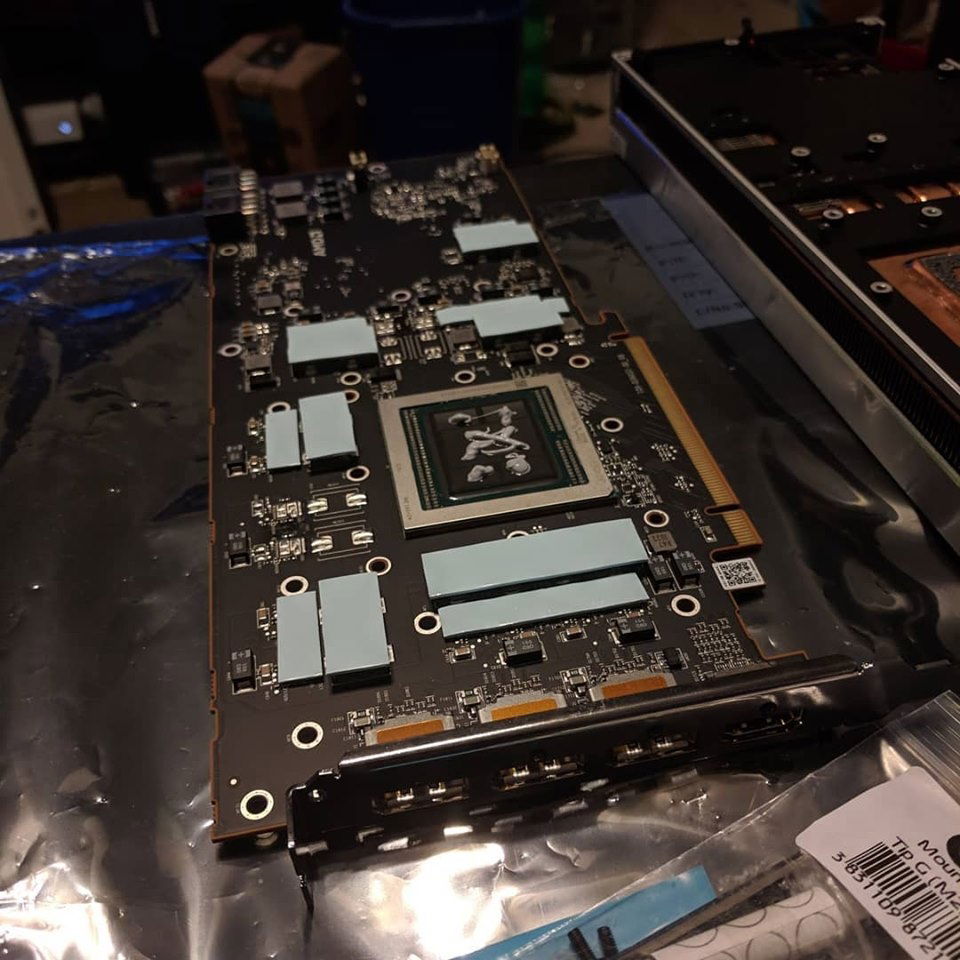 Okay now look. THATS HOW EKWB WANTED ME TO PUT ON THE PASTE..... seriously >.>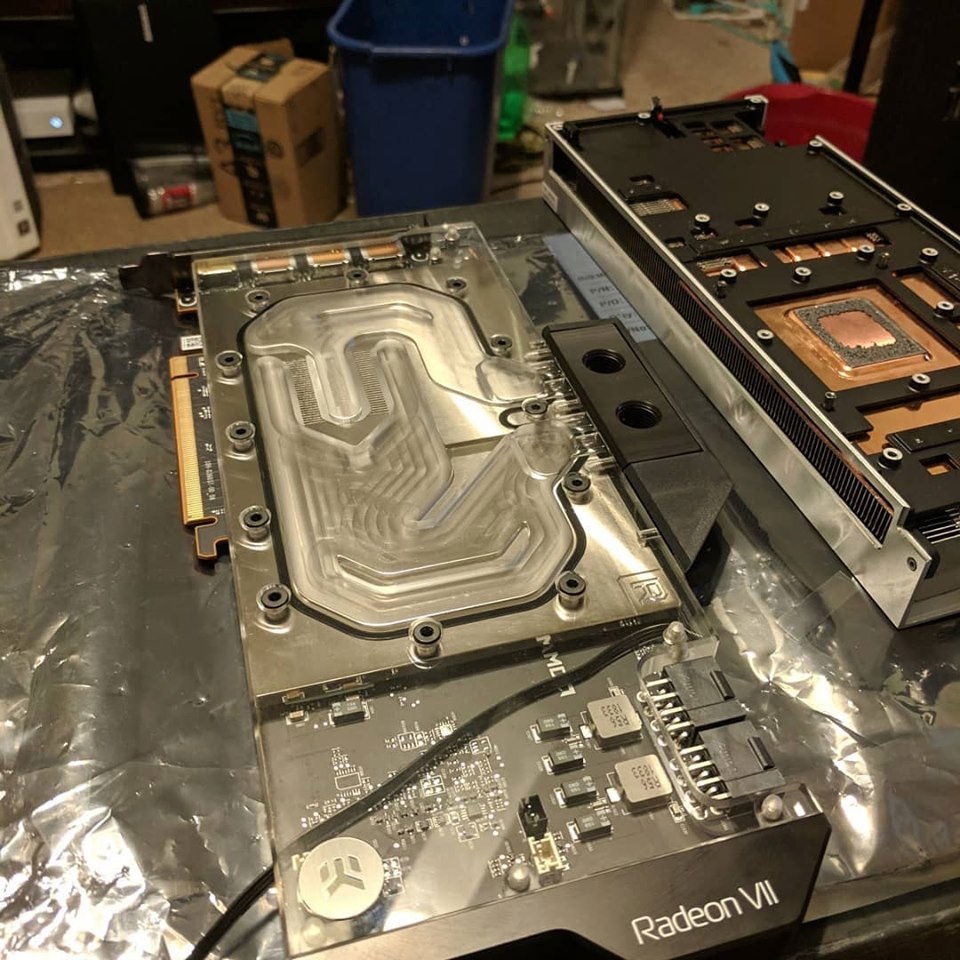 Done...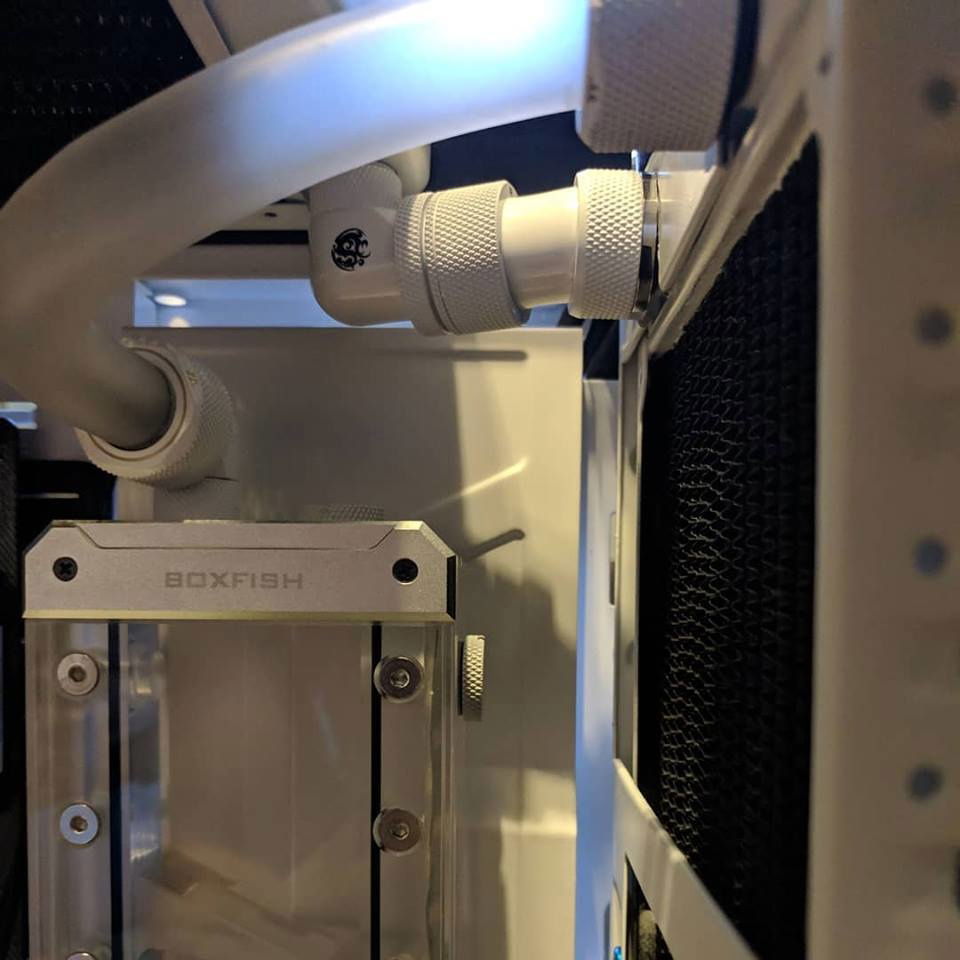 soooo the rad was awkwardly too close to the front one. So i had to use soft tubing here... :(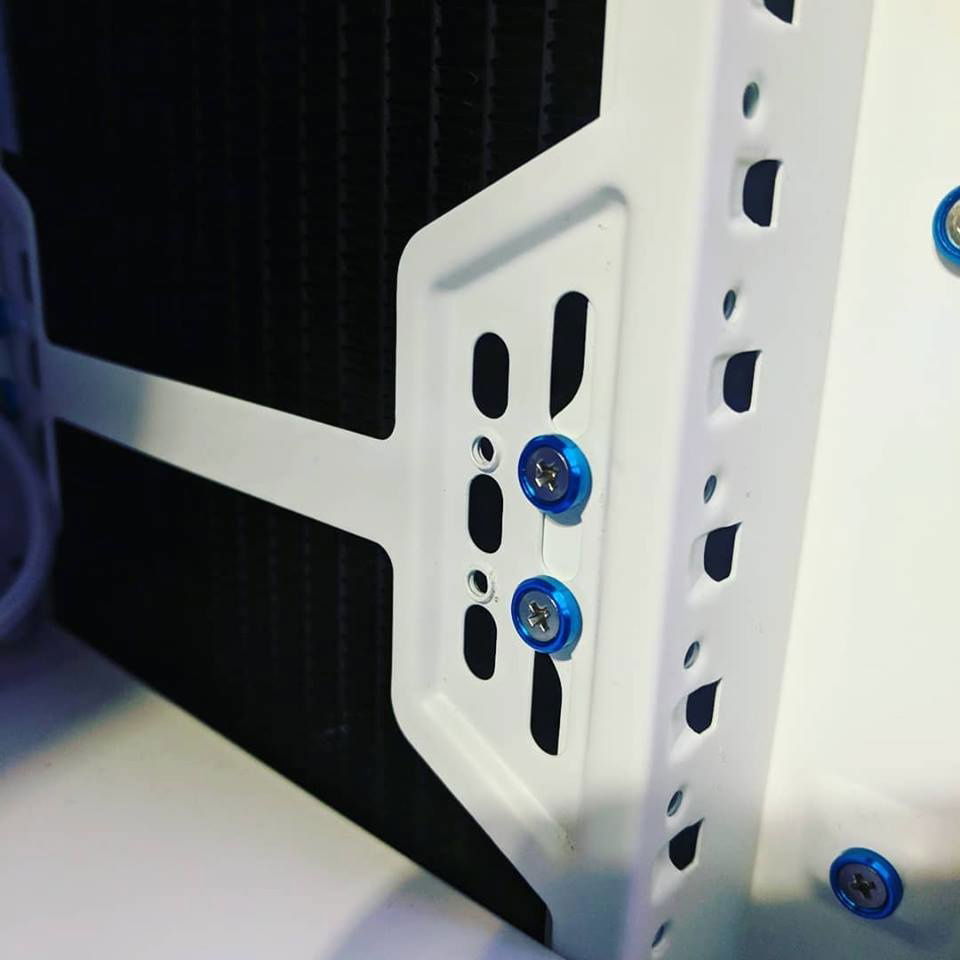 Fun fact. All the motherboard, fan, and rad mounting screws are countersunk with blue washers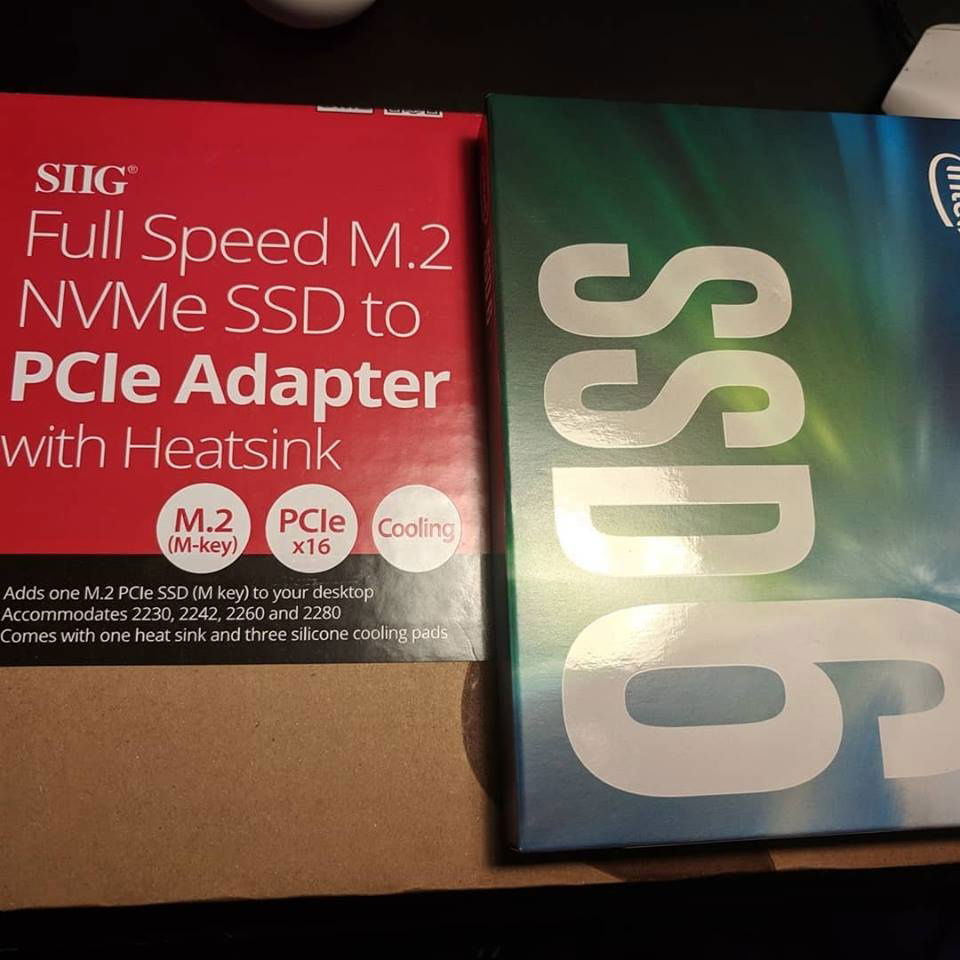 Reason for the adapter: The 2nd M.2 slot on the MB makes the ssd out up and out from the MB...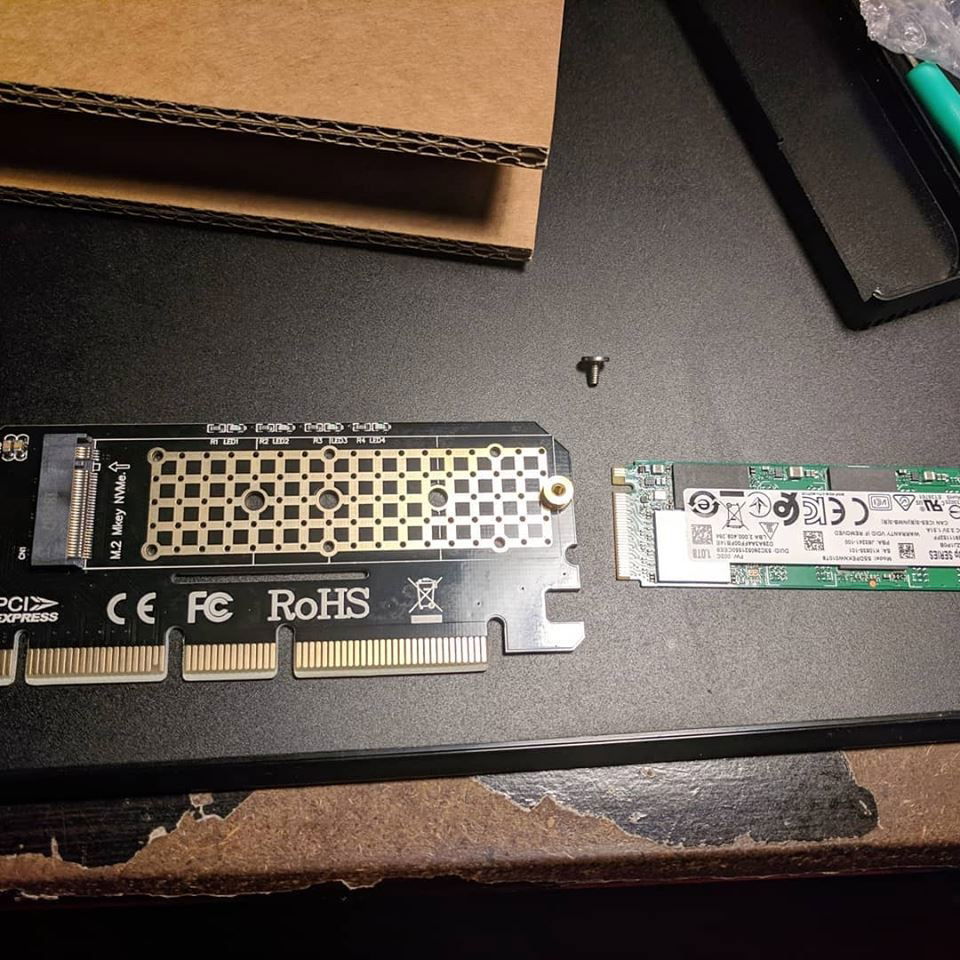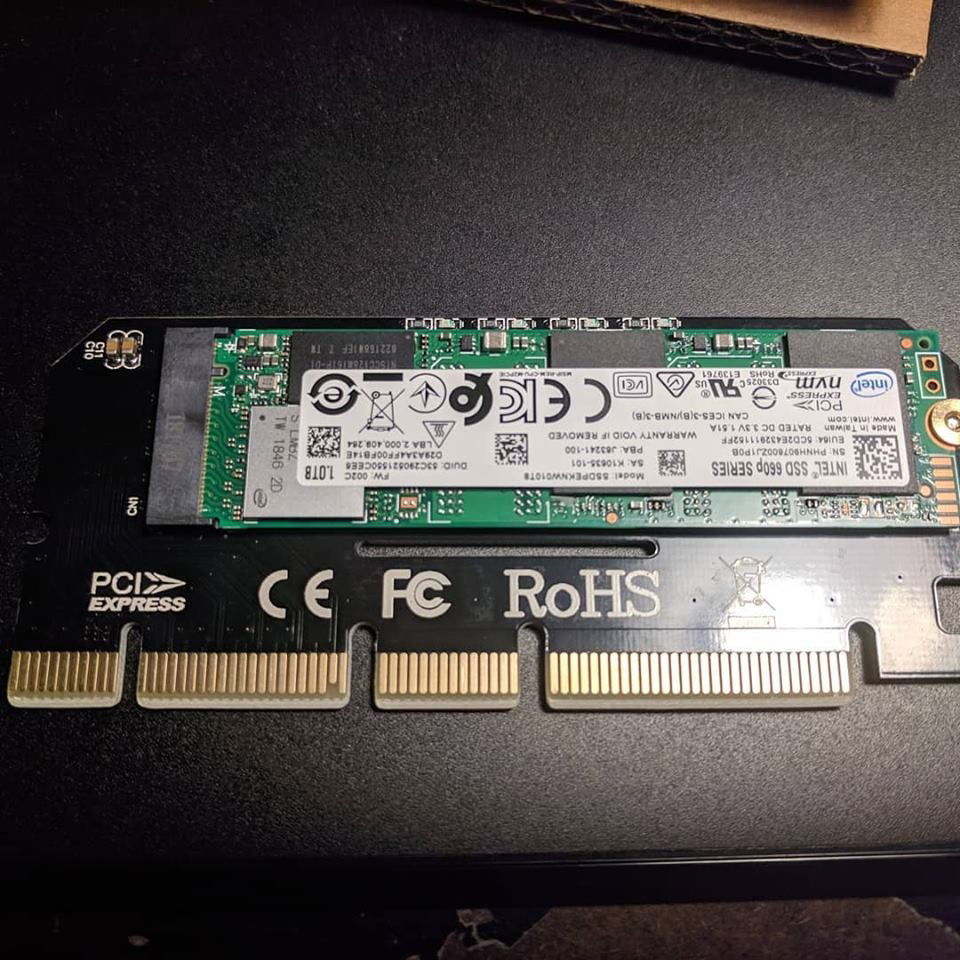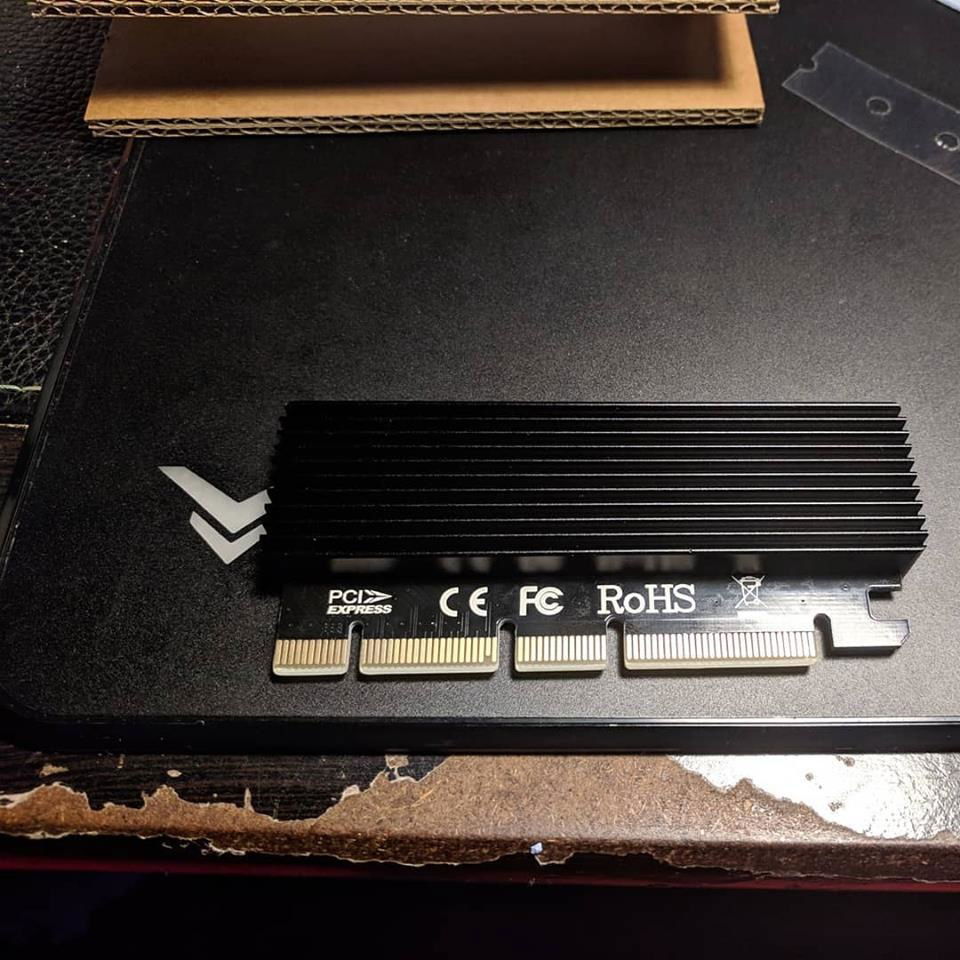 done here....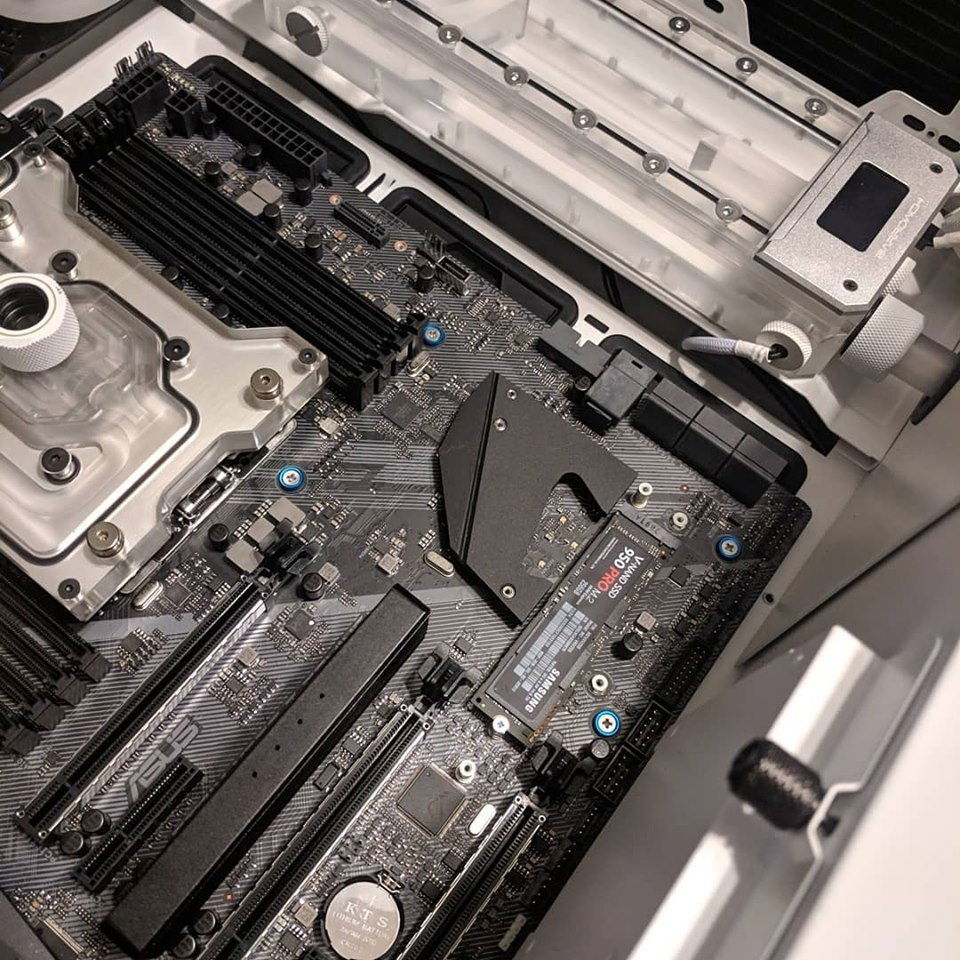 Oh thats my main M.2 :3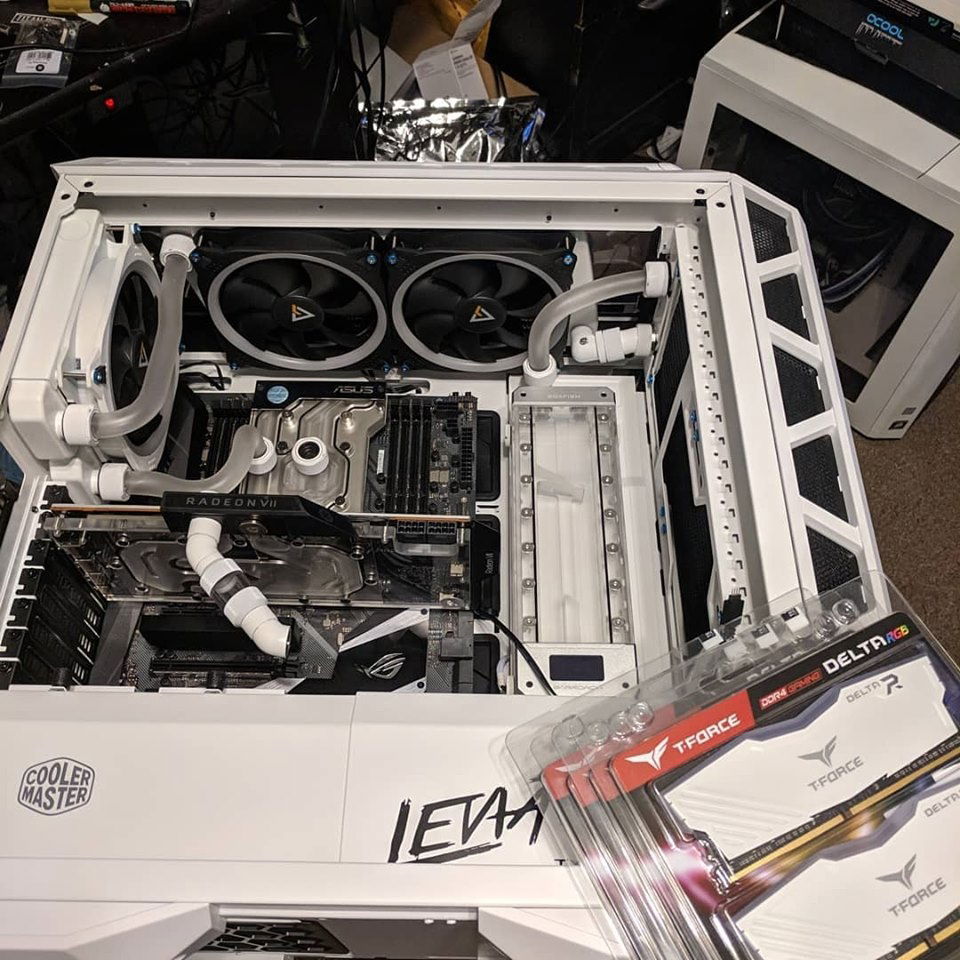 2nd M.2 in, and graphics card in. and 4 packs of ram...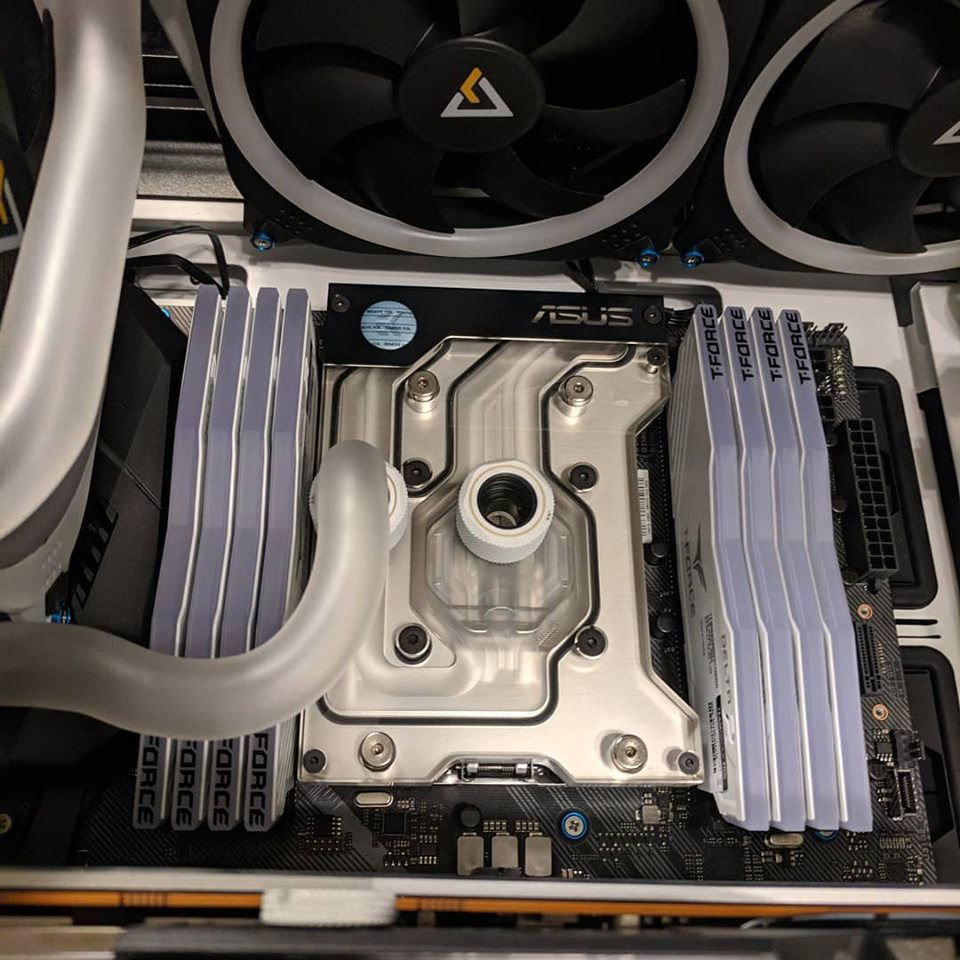 Mmmmmmm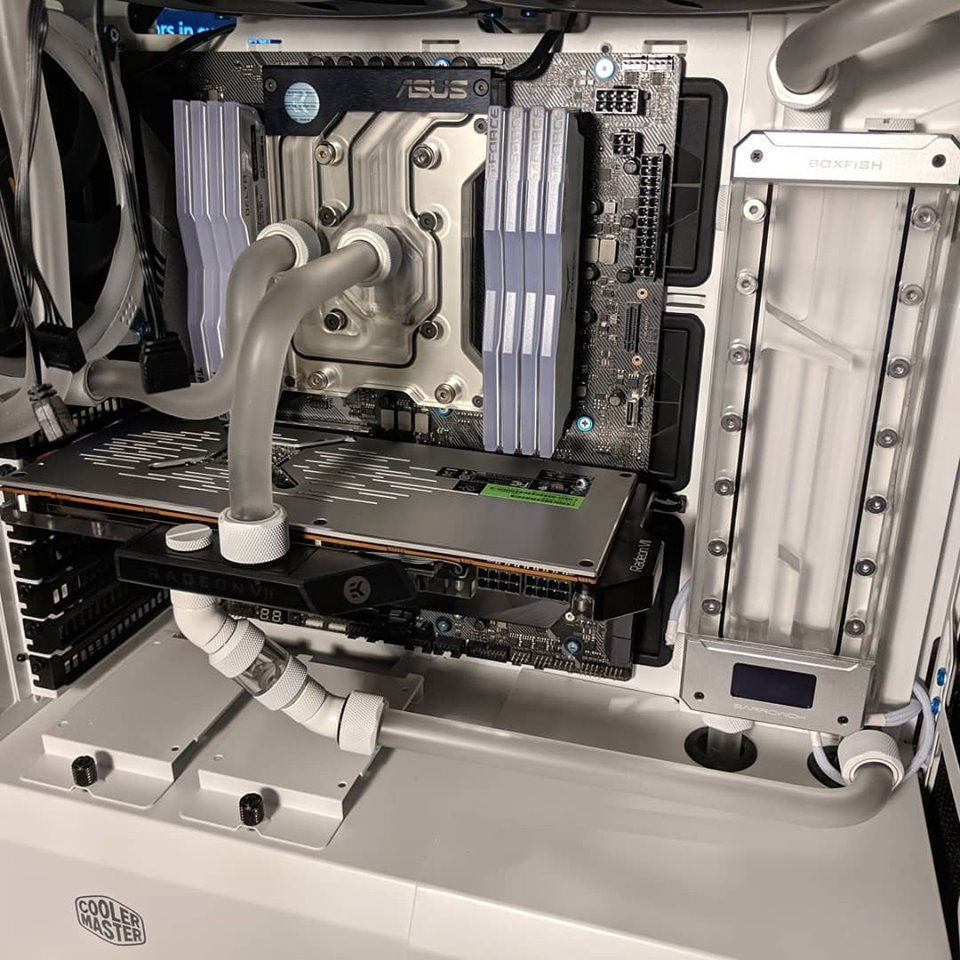 Last 2 pipes are done. Fun fact: I RAN OUT OF TUBING! IF I MESSED UP HERE I WOULDVE HAD TO ORDER MORE!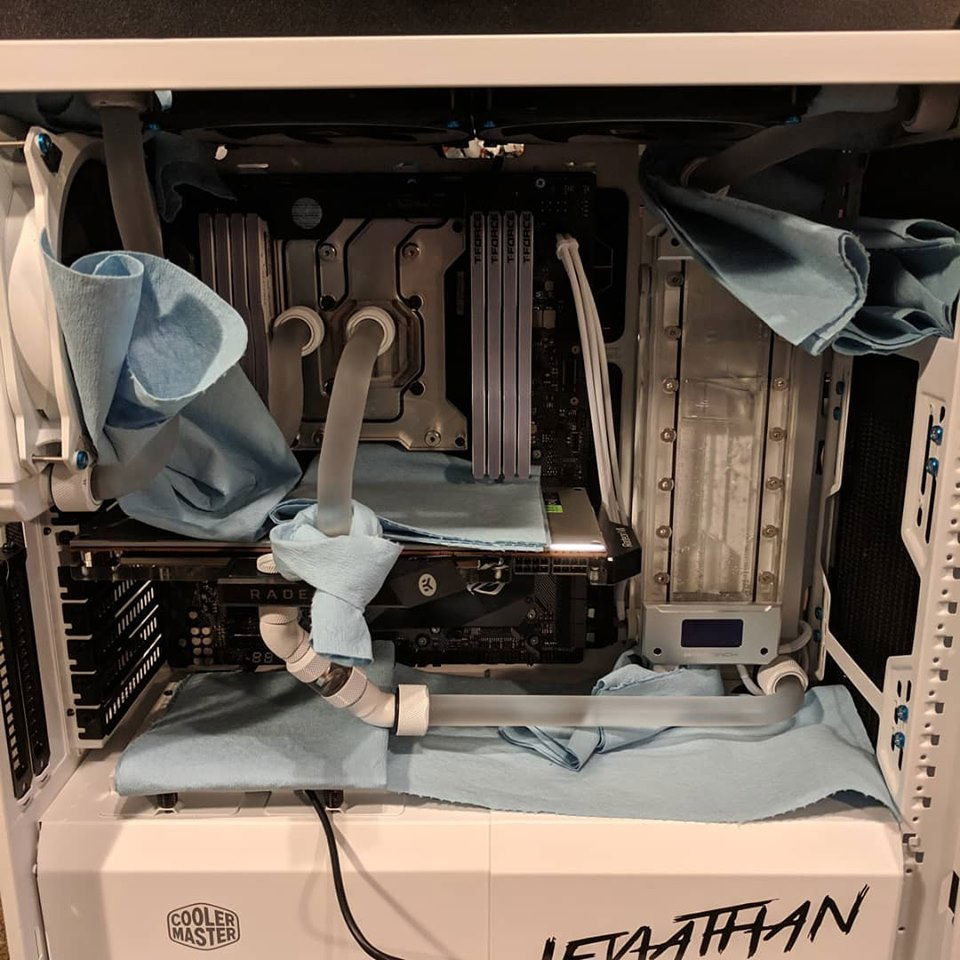 ..... I had 2 leaks the first time >.> It was the in and out for the front rad. Come to find out the brace was the issue towards the top of the case. I cut 2 holes out so the inlet and outlets would fit through but the fittings werent able to screw in fully. I cut out the entire brace and that fixed the issue. No further leaks. Did have some trouble filling it. Didnt have a way for the air to escape. Bought a exhaust fitting the next day.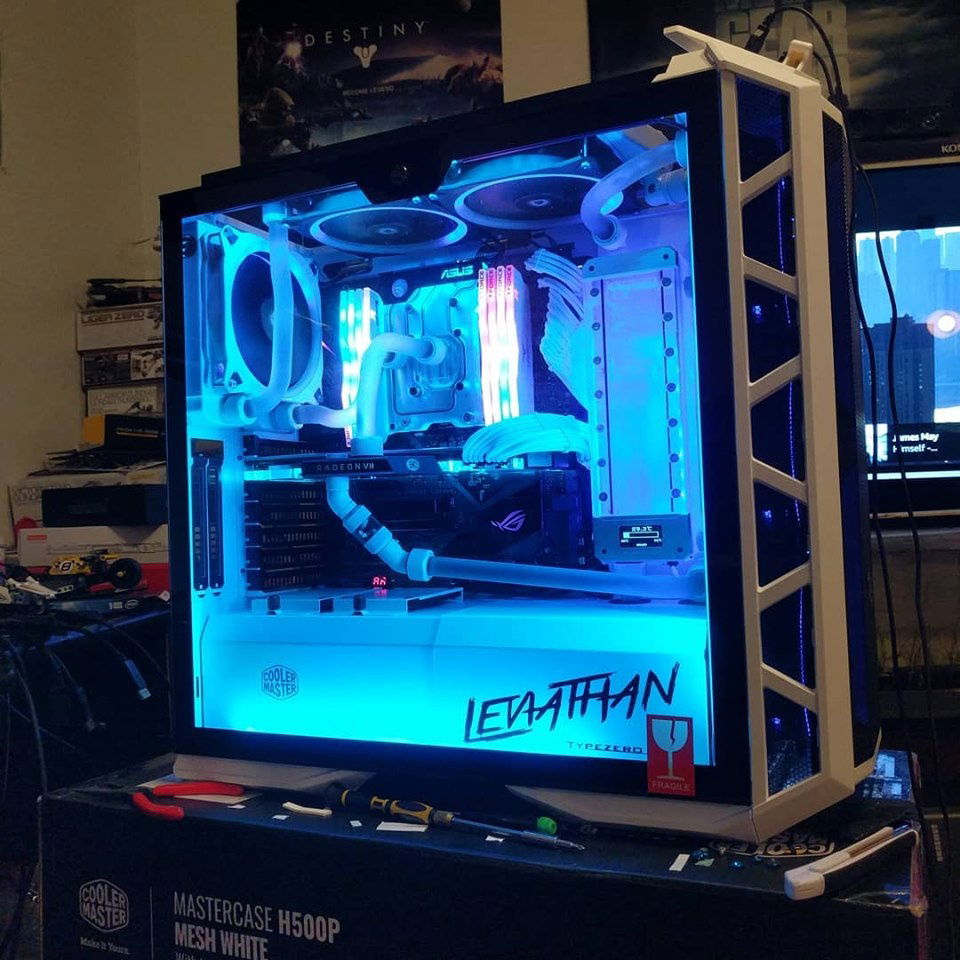 SHES ALIVE AND EVERYTHING WORKING AFTER A 14 hour leak test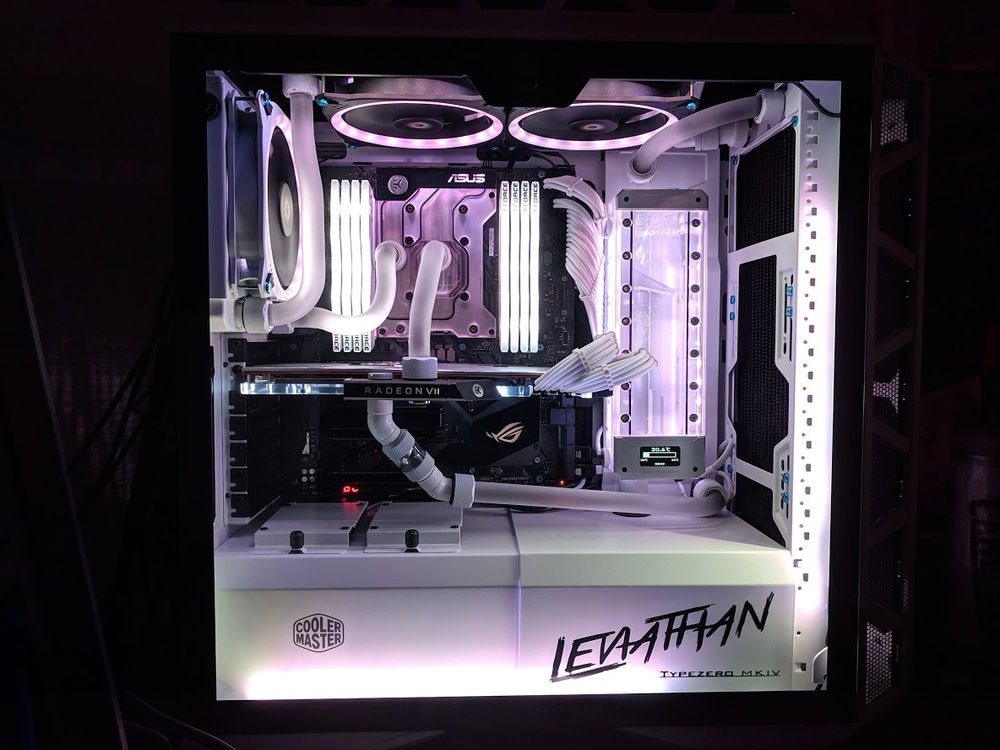 She cute :)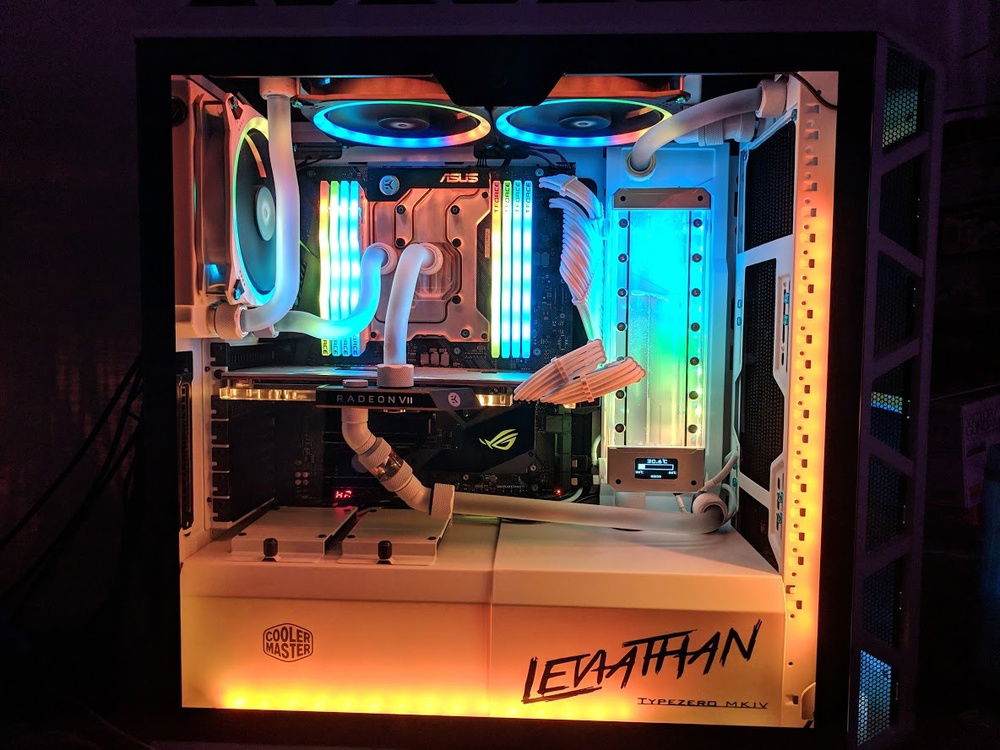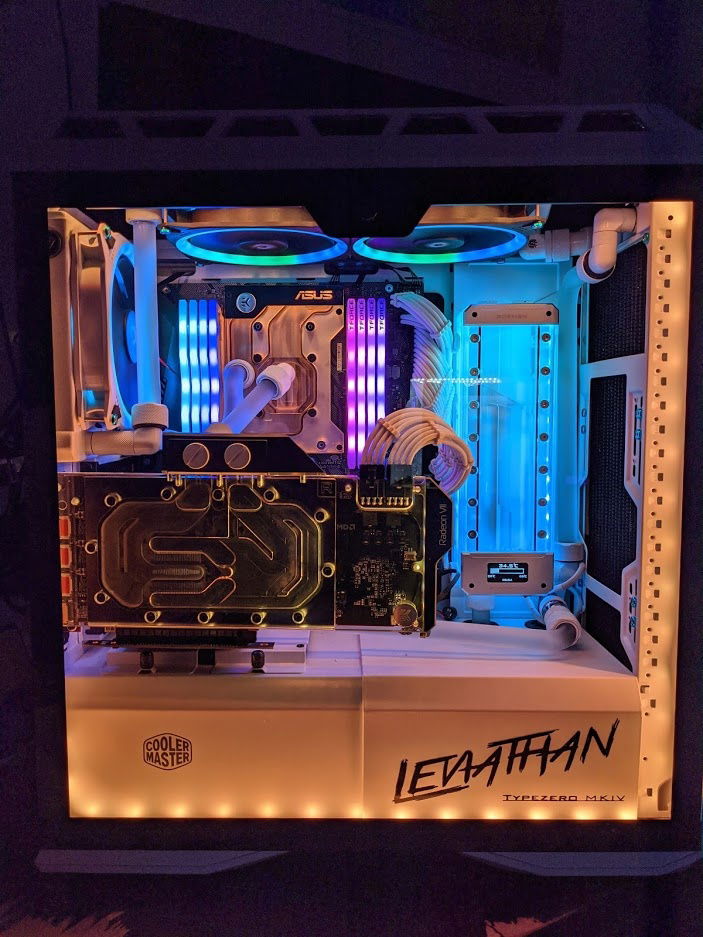 Check the Update 1 on the build for a list of changes.