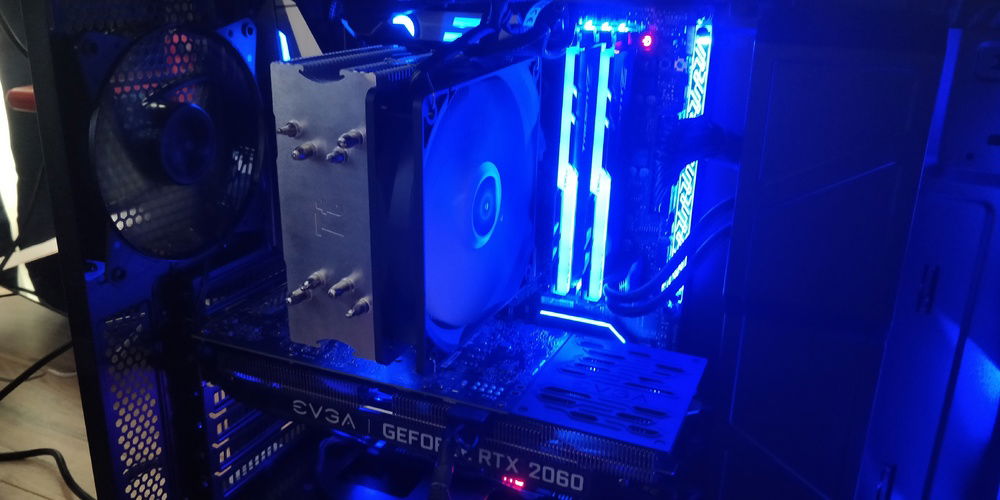 This is the first picture of my PC, with the acrylic side panel off.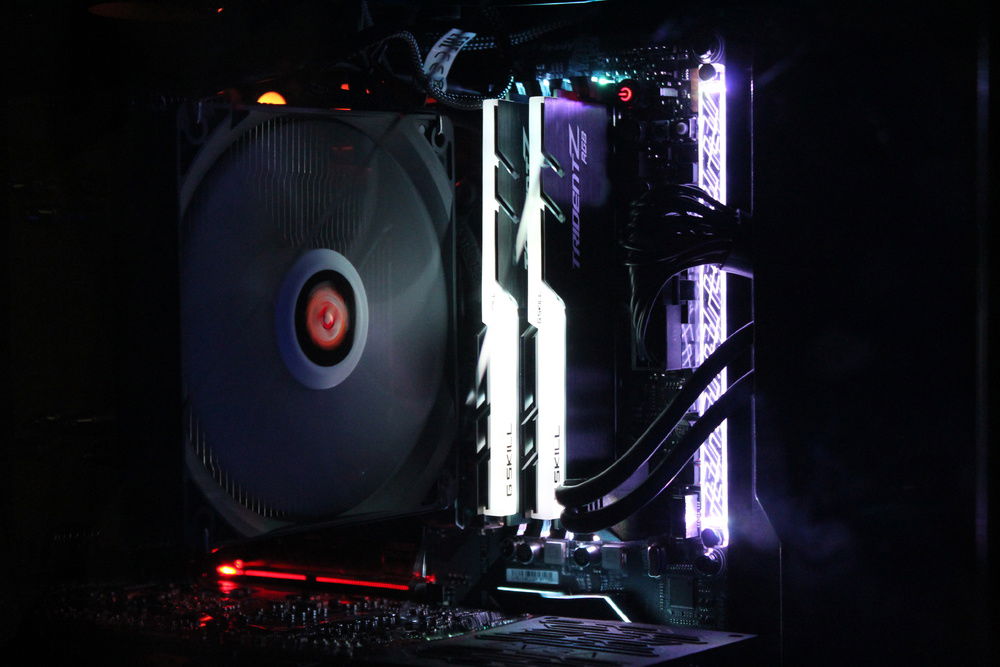 A closeup of the CPU cooler and RAM lit up.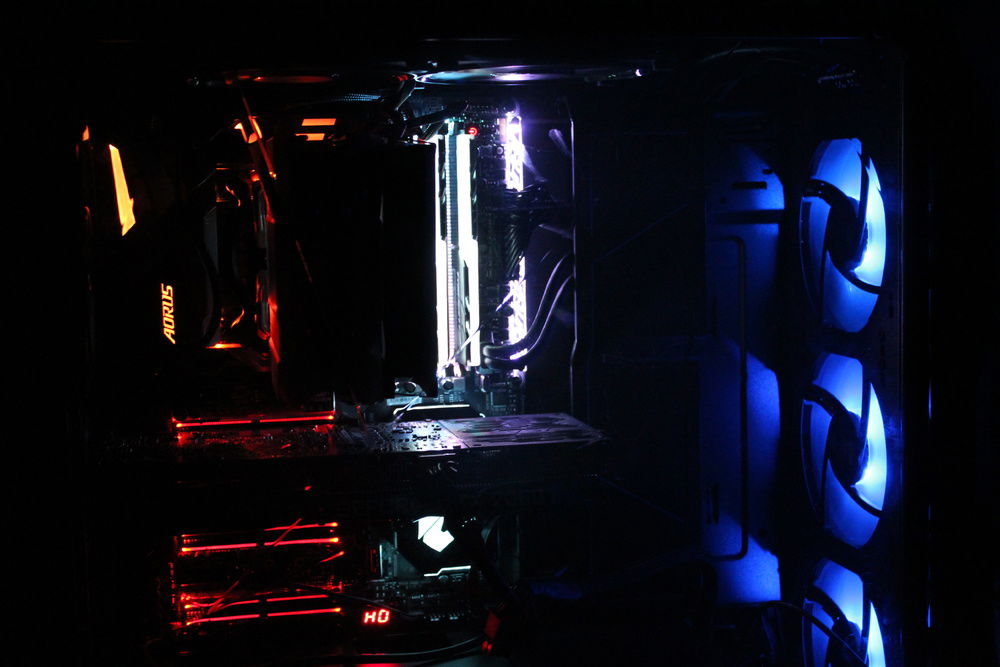 Full side panel shot of the build.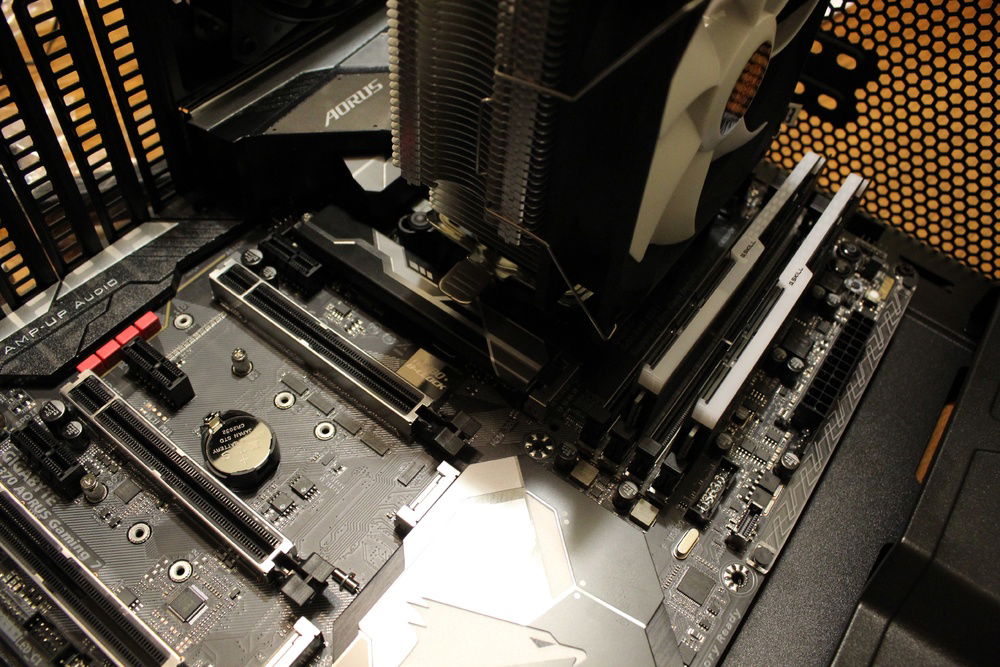 Before the GPU installation, but after the RAM, CPU, and cooler is installed.
Everything installed but the power supply.