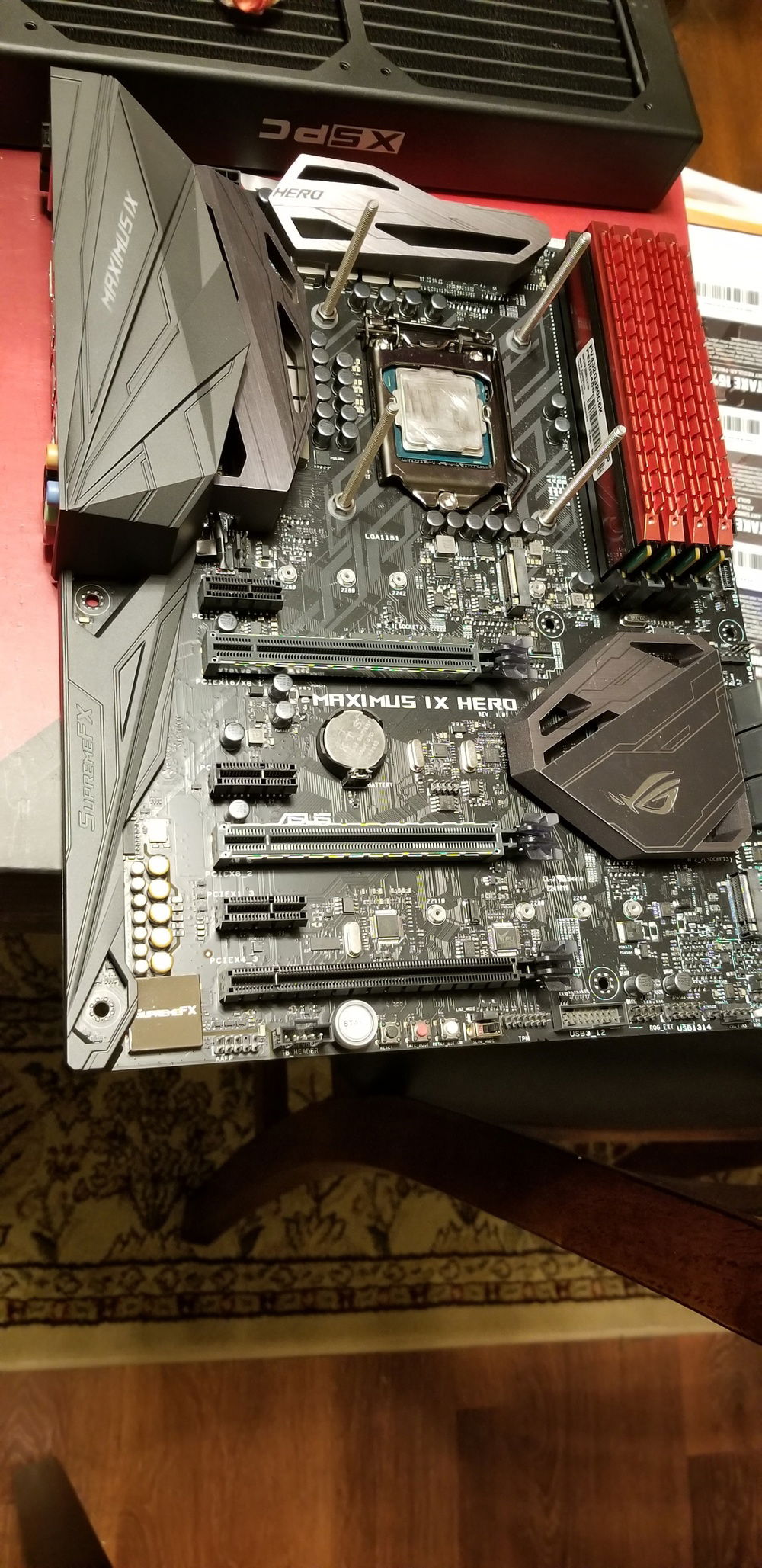 Maximus IX Hero with a delidded and lapped core i7 7700K w/64gb of Patriot Viper RAM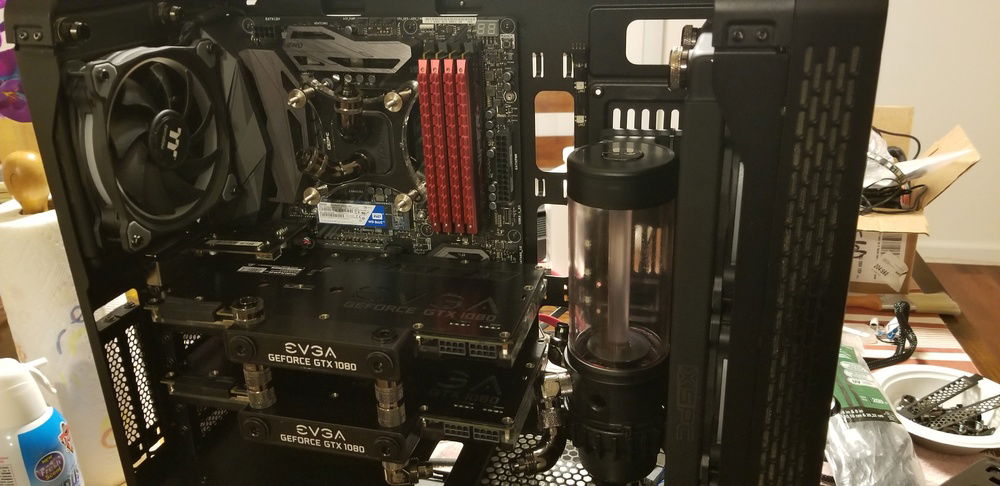 Tried running with this but just way too much torque was showing up on the PCI Express slots.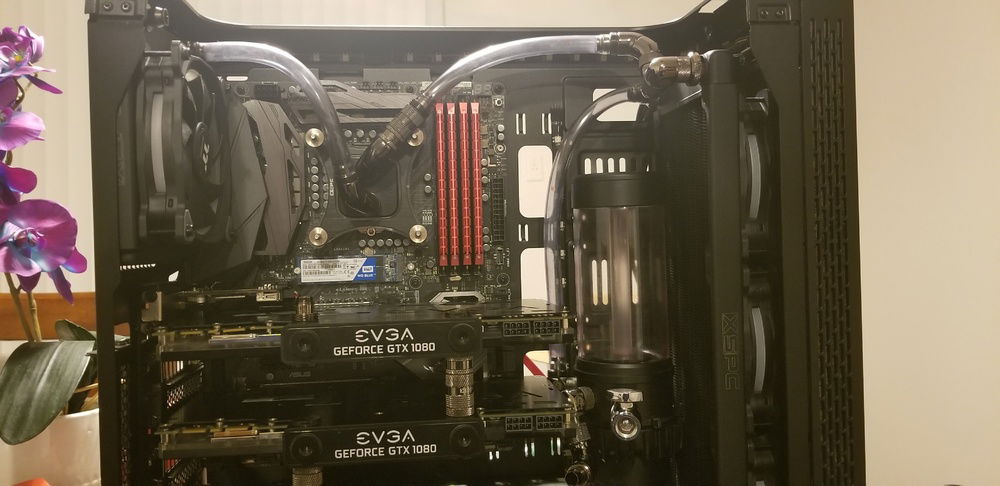 Had a moment of inspiration to run this build to look like a heart/ circulatory system.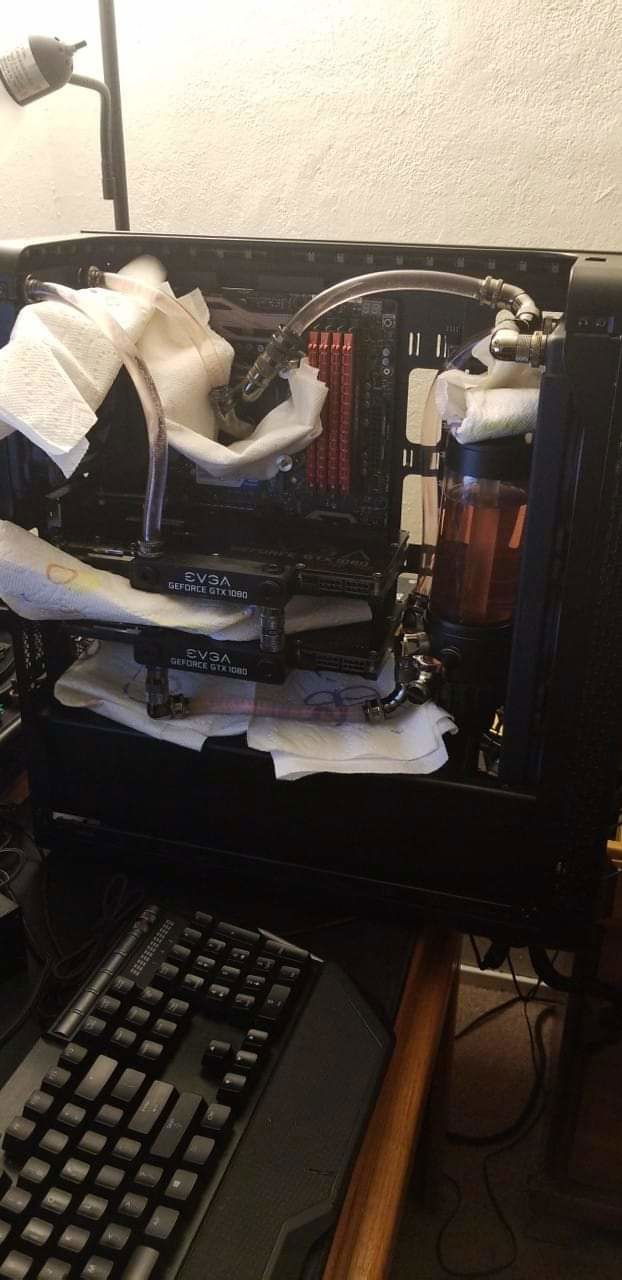 Finalized my cooling runs and ran Primochill SysPrep to flush the new rads and blocks.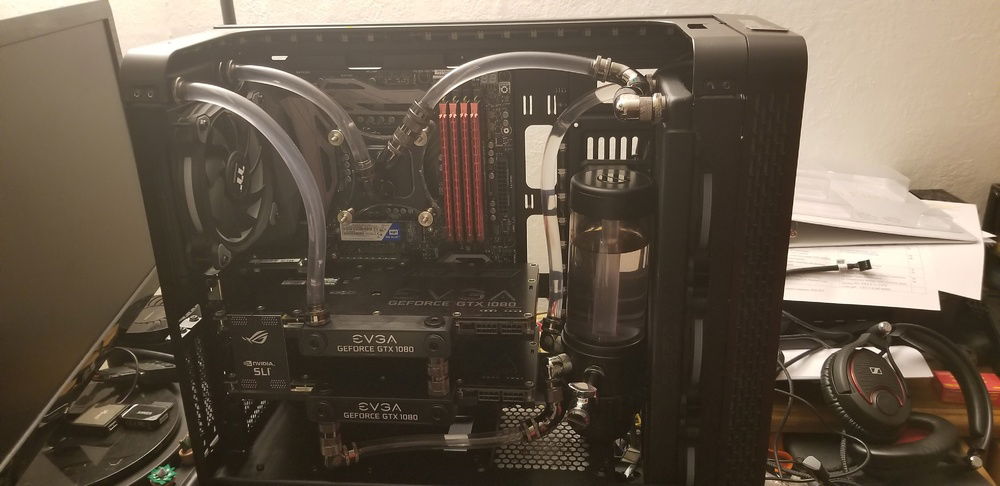 0 leaks! and sysprep has finally digested all the dye and machine oil out. 9 hours to go before she is drained, flushed, filled, and finished.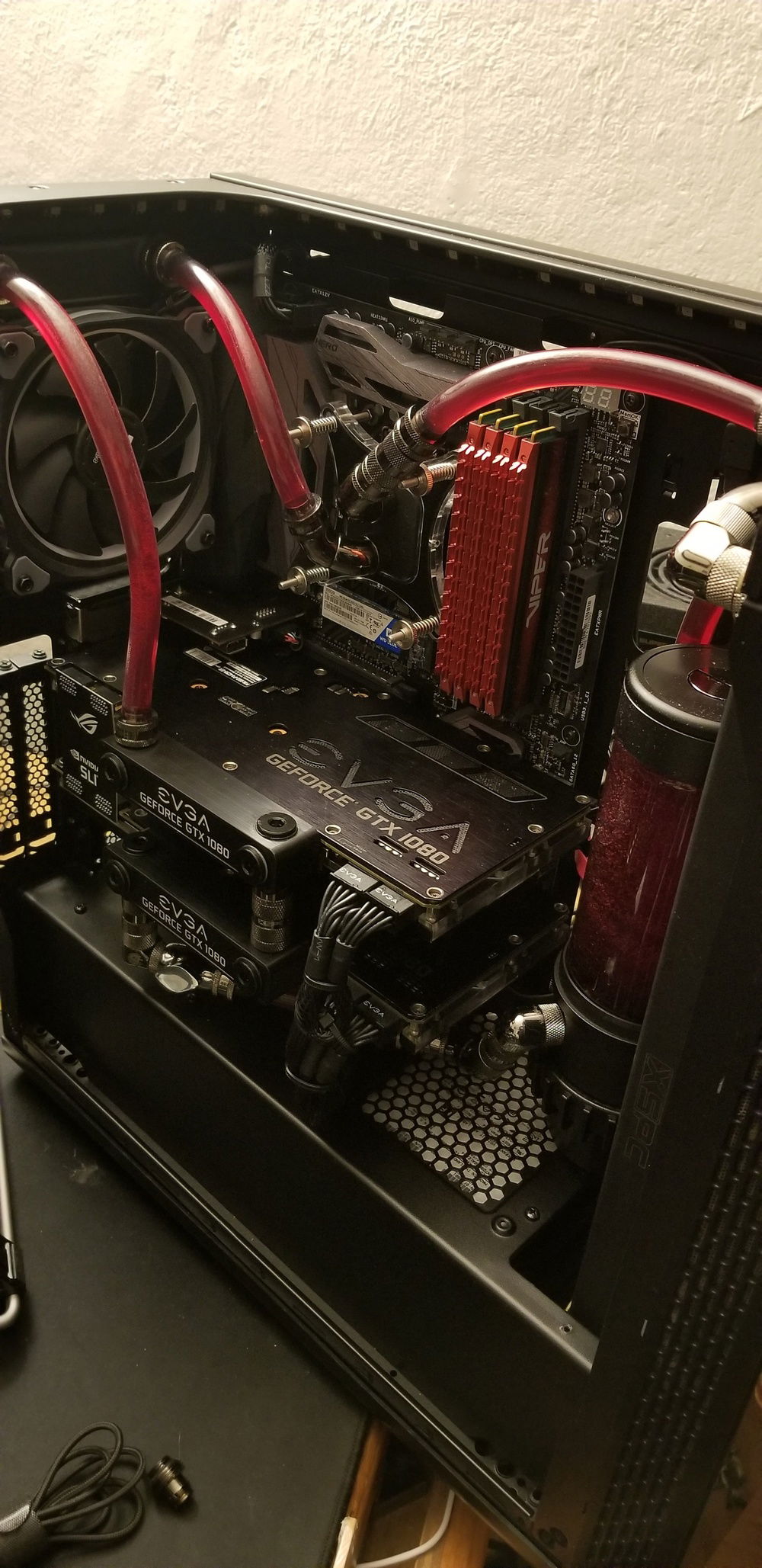 XSPC EC6 Blood red to make this build look...lively ????