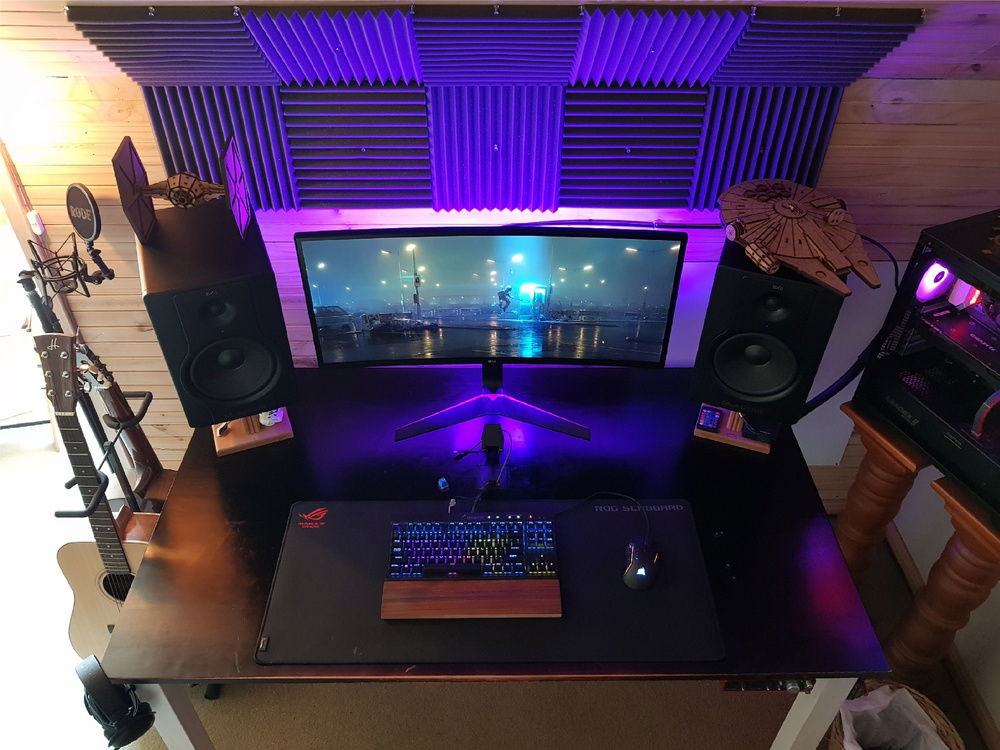 Just a rad top down view of my desk. The wooden Star Wars builds look awesome. Tie Fighter on the right Millennium Falcon on the right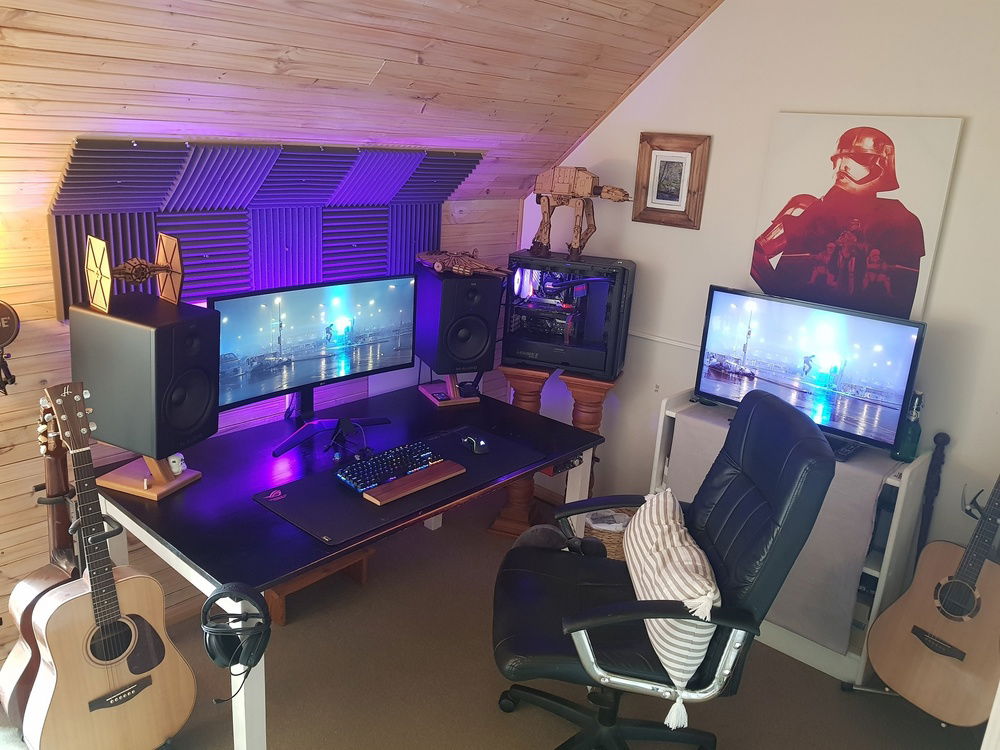 A step back from my set up. It's come a long way to get to this point. Not a big fan of where my PC is standing but it works. I have been thinking of painting the pillars for my PC in white. Also, I use a TV as a secondary screen either to watch movies/YouTube or use it to monitor my hardware during games. AT-AT on top of things!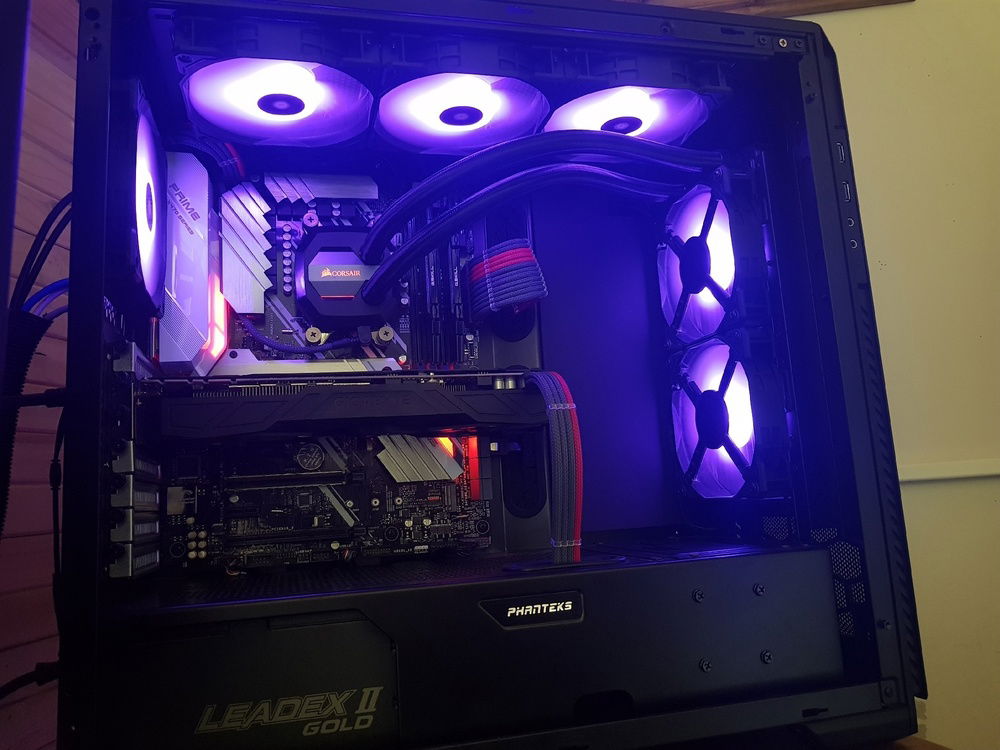 Showing off the custom sleeved cables provided by a local guy in Johannesburg, South Africa. Sauced the parts from him and did the sleeving myself.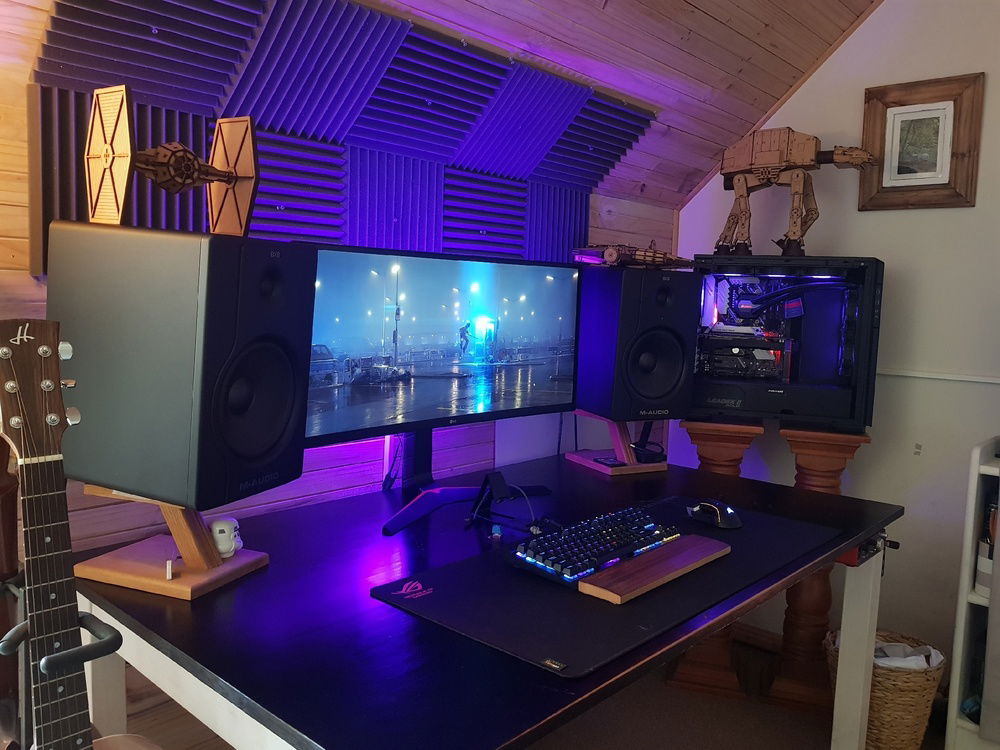 Just a sweet side view of my desk and the massive BX8 studio monitors by M-Audio and LG 34". Sounds rad.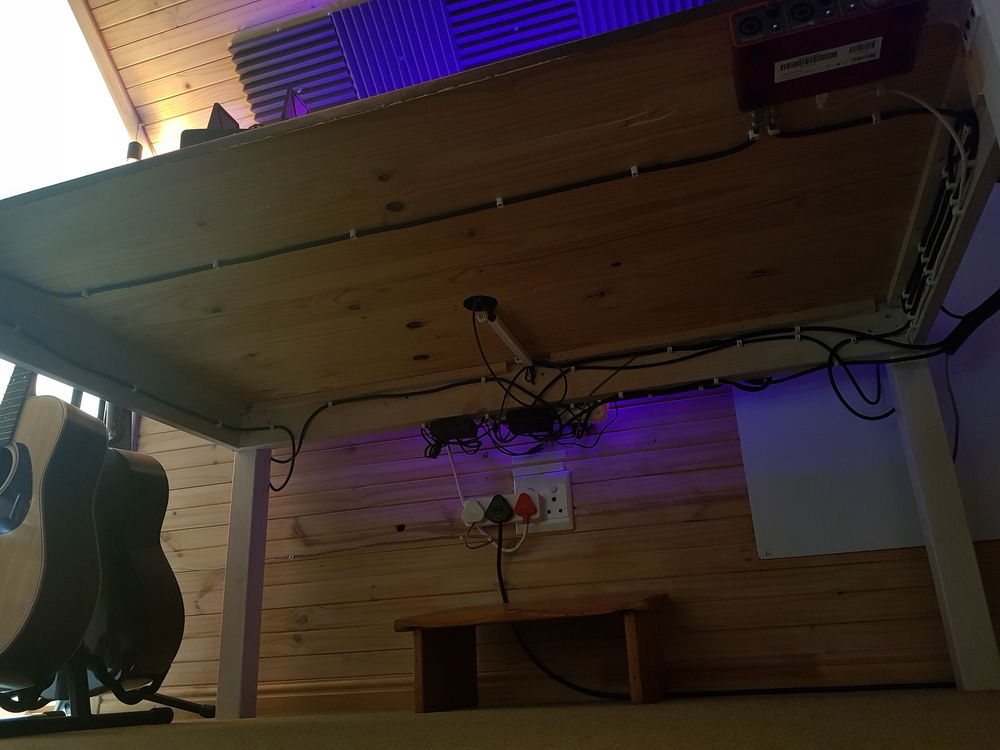 Cable management - Using double sided tape doesn't always work well with certain materials. you can see that the power plug stuck to the bottom of the desk isn't sitting quite right and is sagging slightly. Other than that the cables from my audio interface are routed nicely.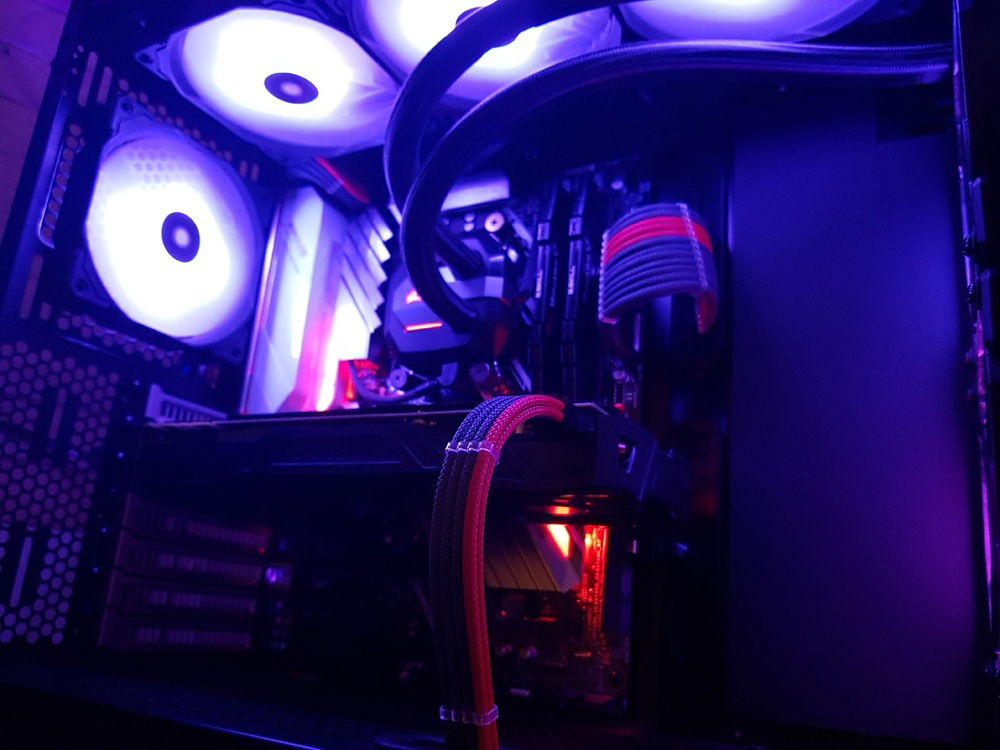 Again a cool shot of the awesome custom sleeved PCI-E Cable. You might also notice where the modular hard drive bays would traditionally be installed, that section is covered by an acrylic sheet painted in matte black to clean up the look.