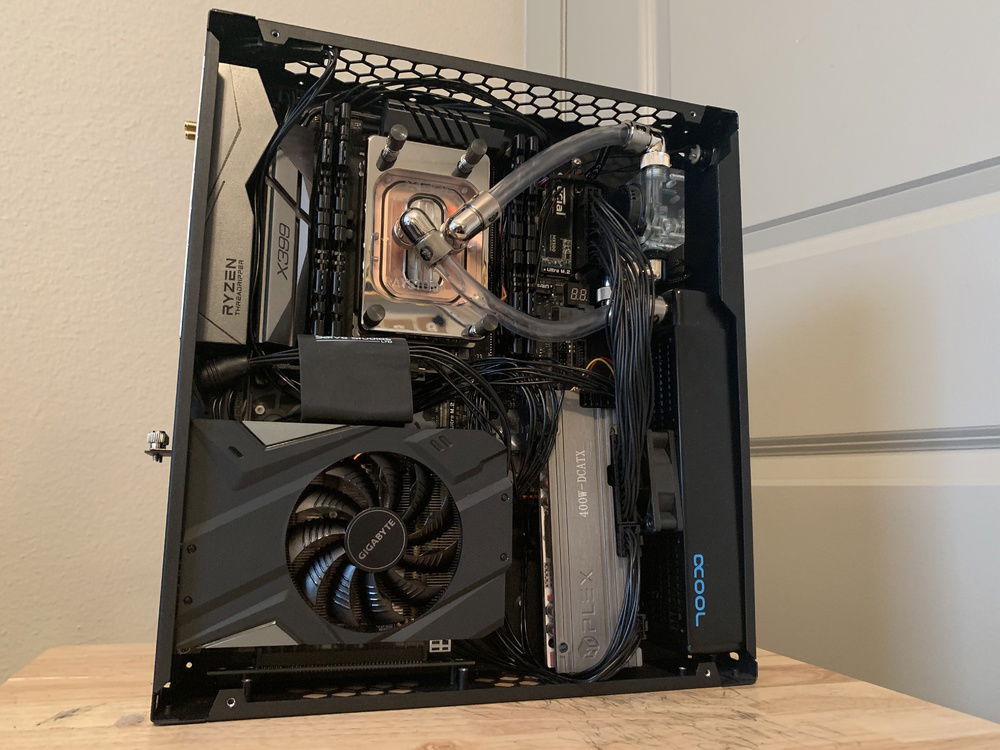 Total Build! Coming in at 7.9L external volume and thus the SMALLEST THREADRIPPER PC TO DATE.
The AsRock X399M Taichi and the RTX 2060 fit like a glove. Some overlap but surprisingly no touching.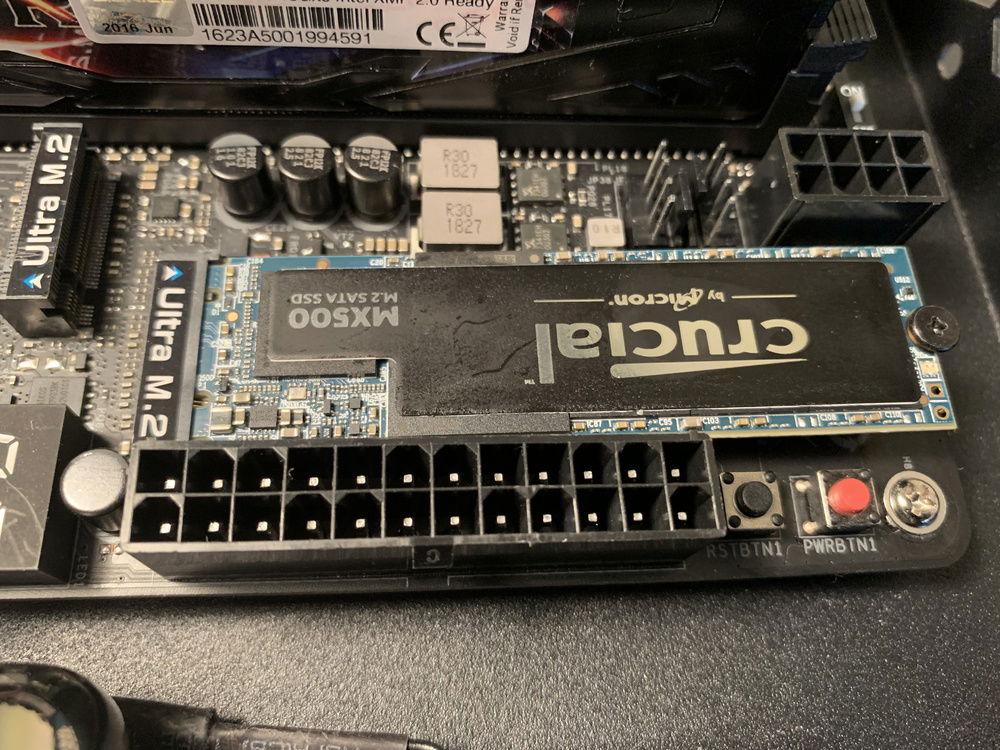 Three m.2 slots on this motherboard. Had to use at least one.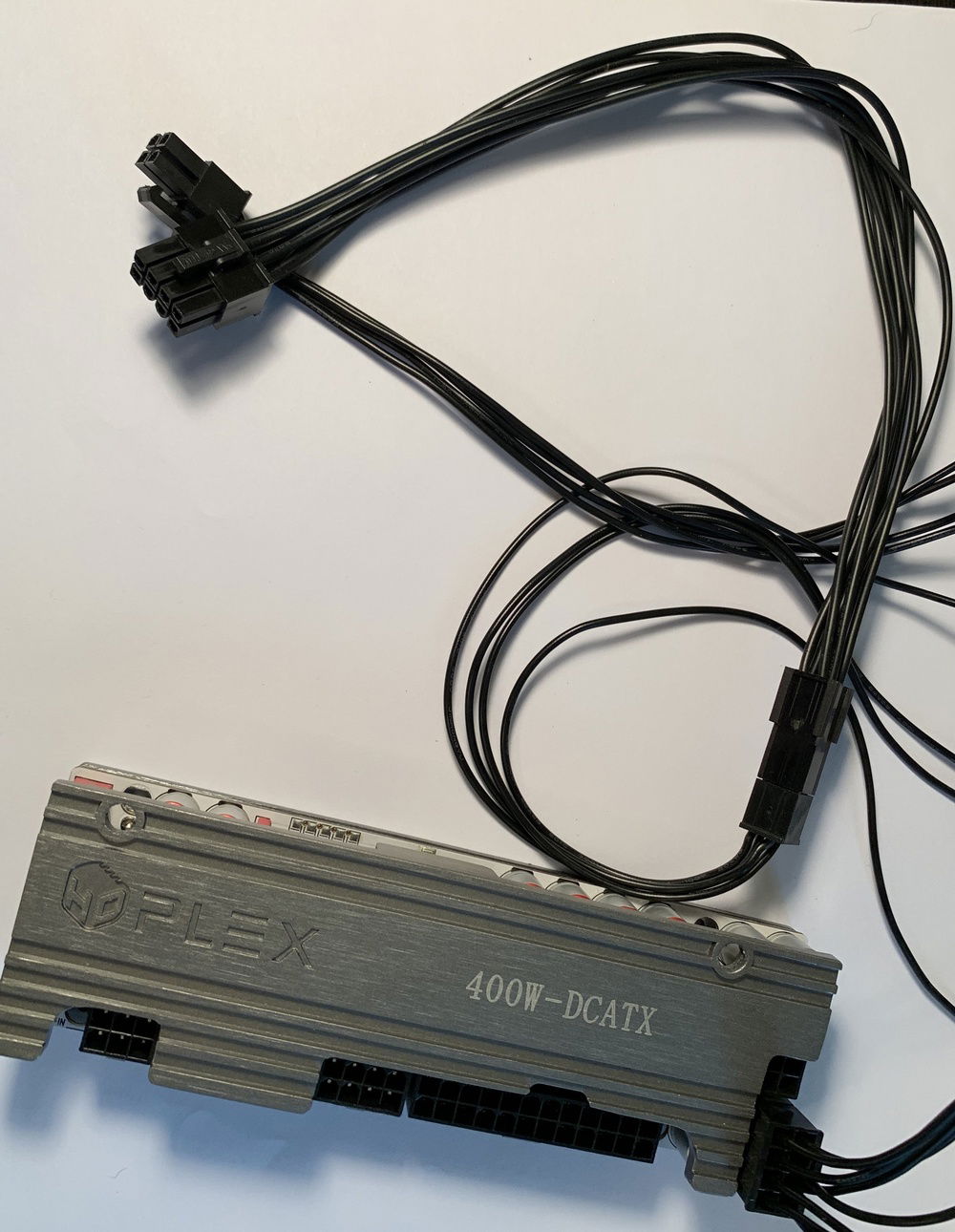 Using the HDPlex 400W DC-ATX NanoPSU. I had to splice the second 4-Pin EPS connector to a normal 4 Pin to properly fit the port. the first 4 pin has 4 to 8 pin adapter.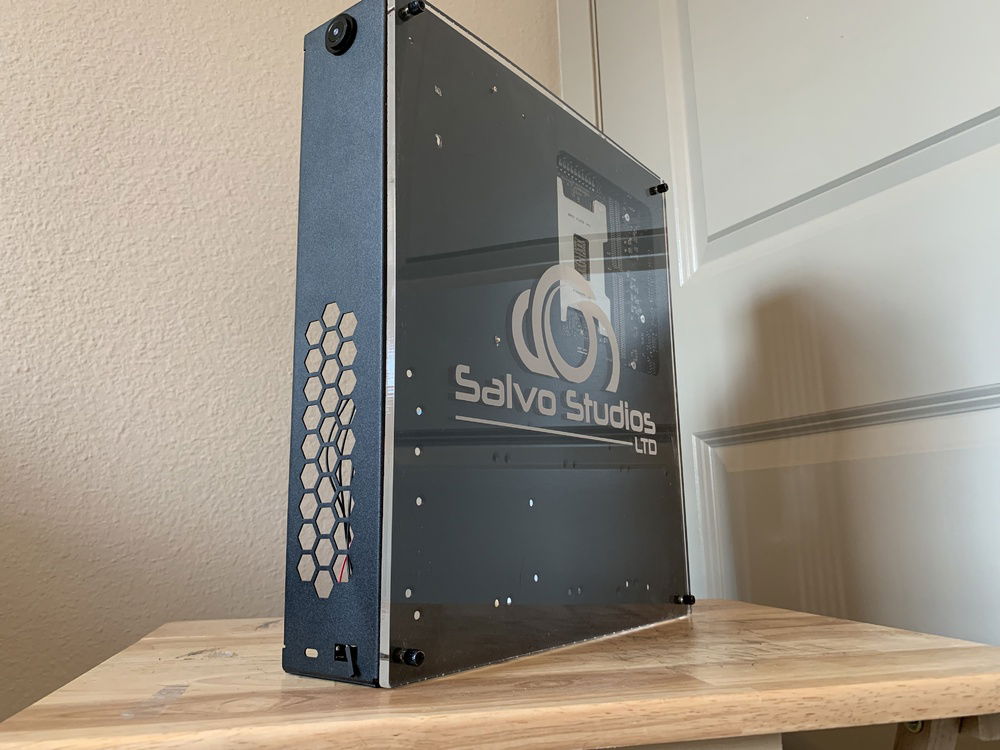 Custom back panel from Salvo Studios.