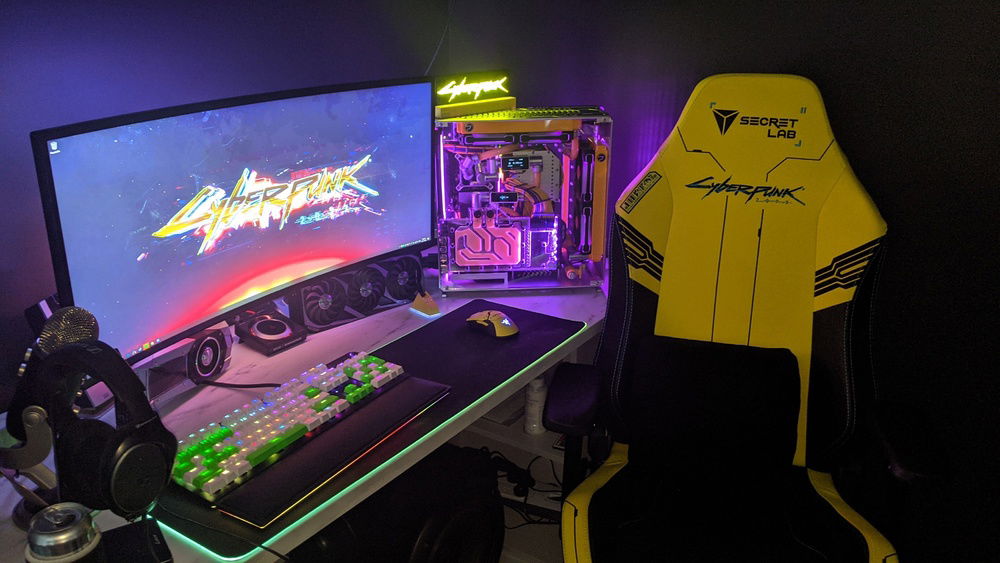 Done and done! 😍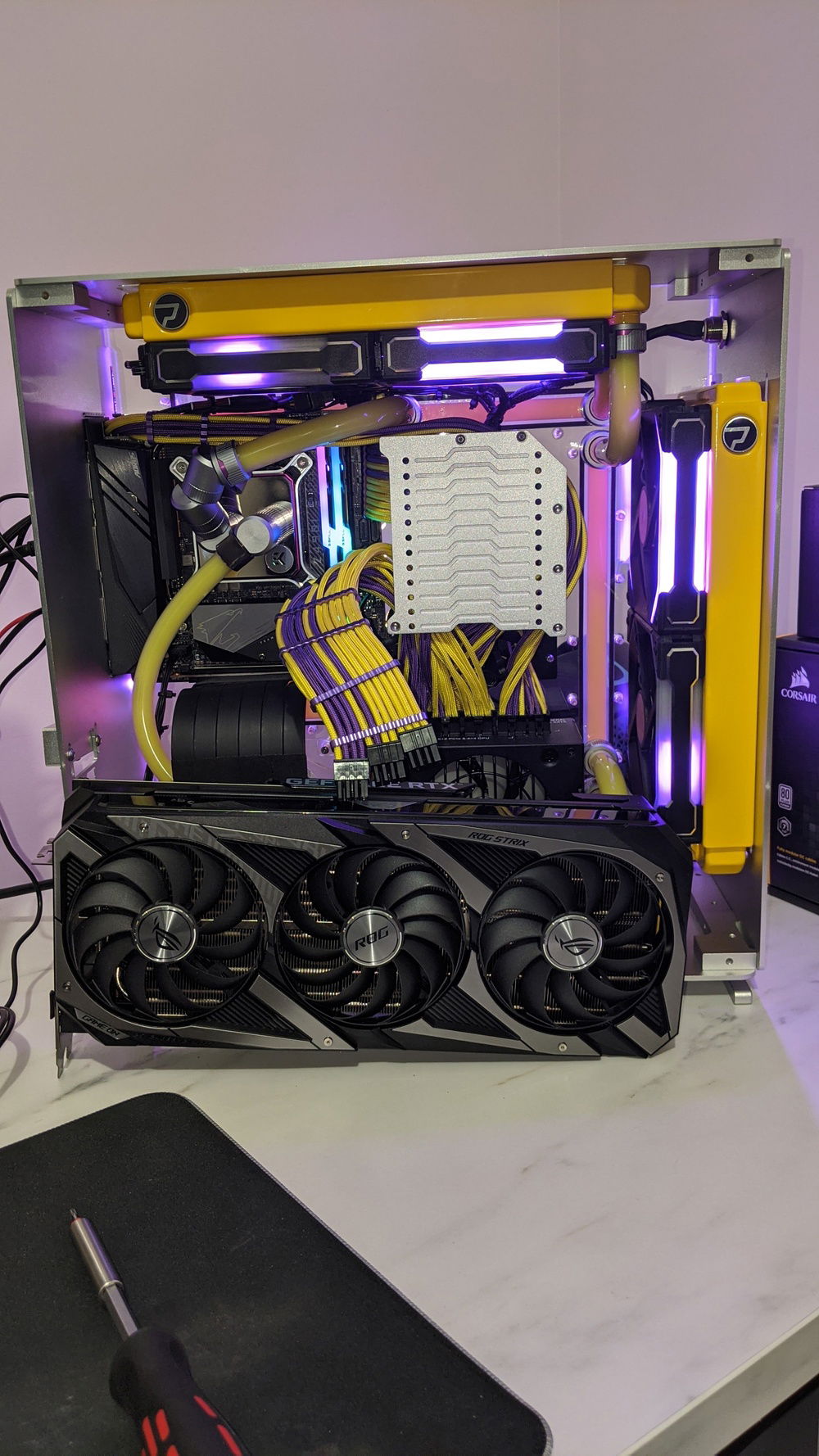 How we currently sit awaiting waterblock, cables managed for the most part.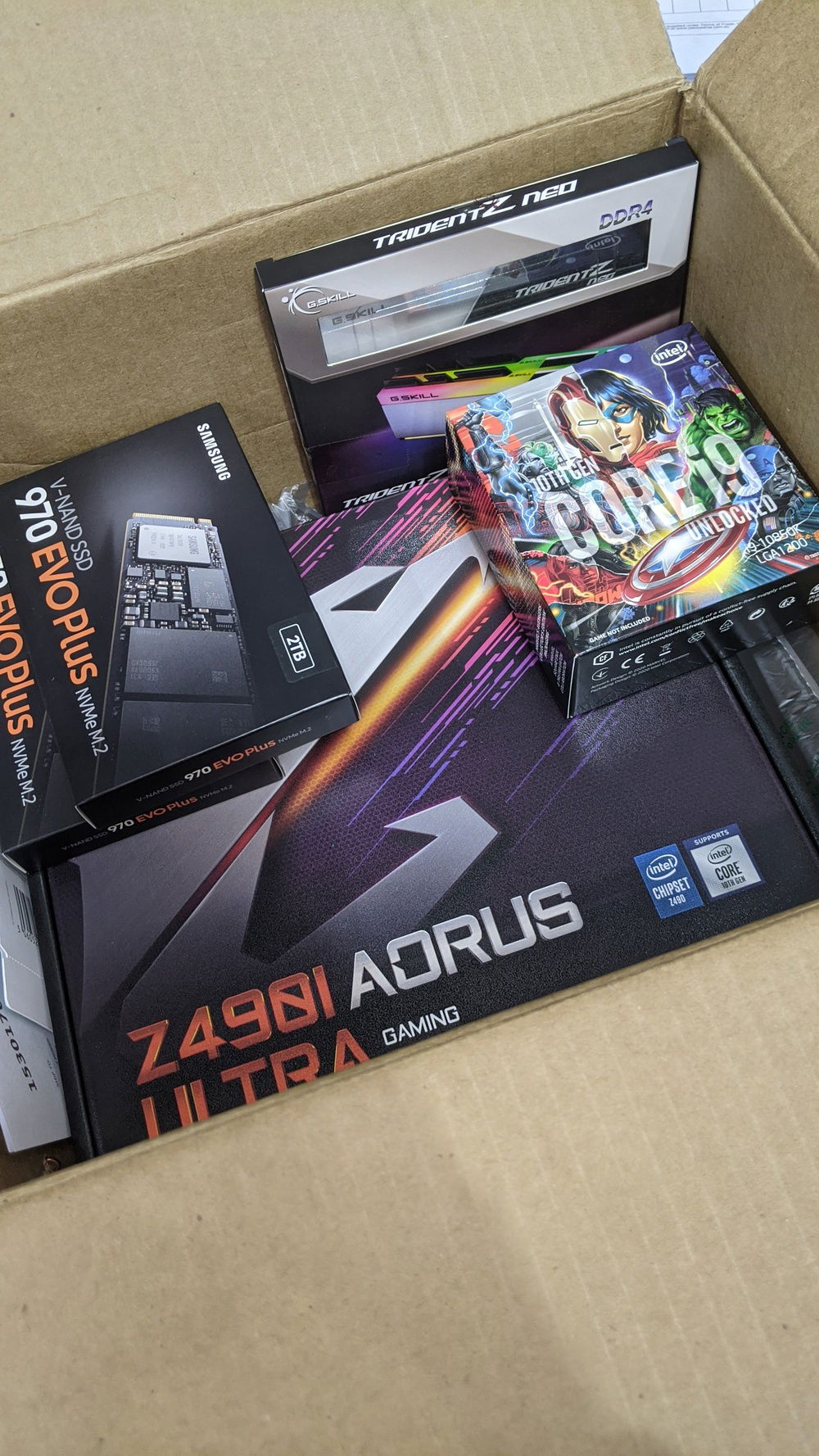 Everything starting to arrive...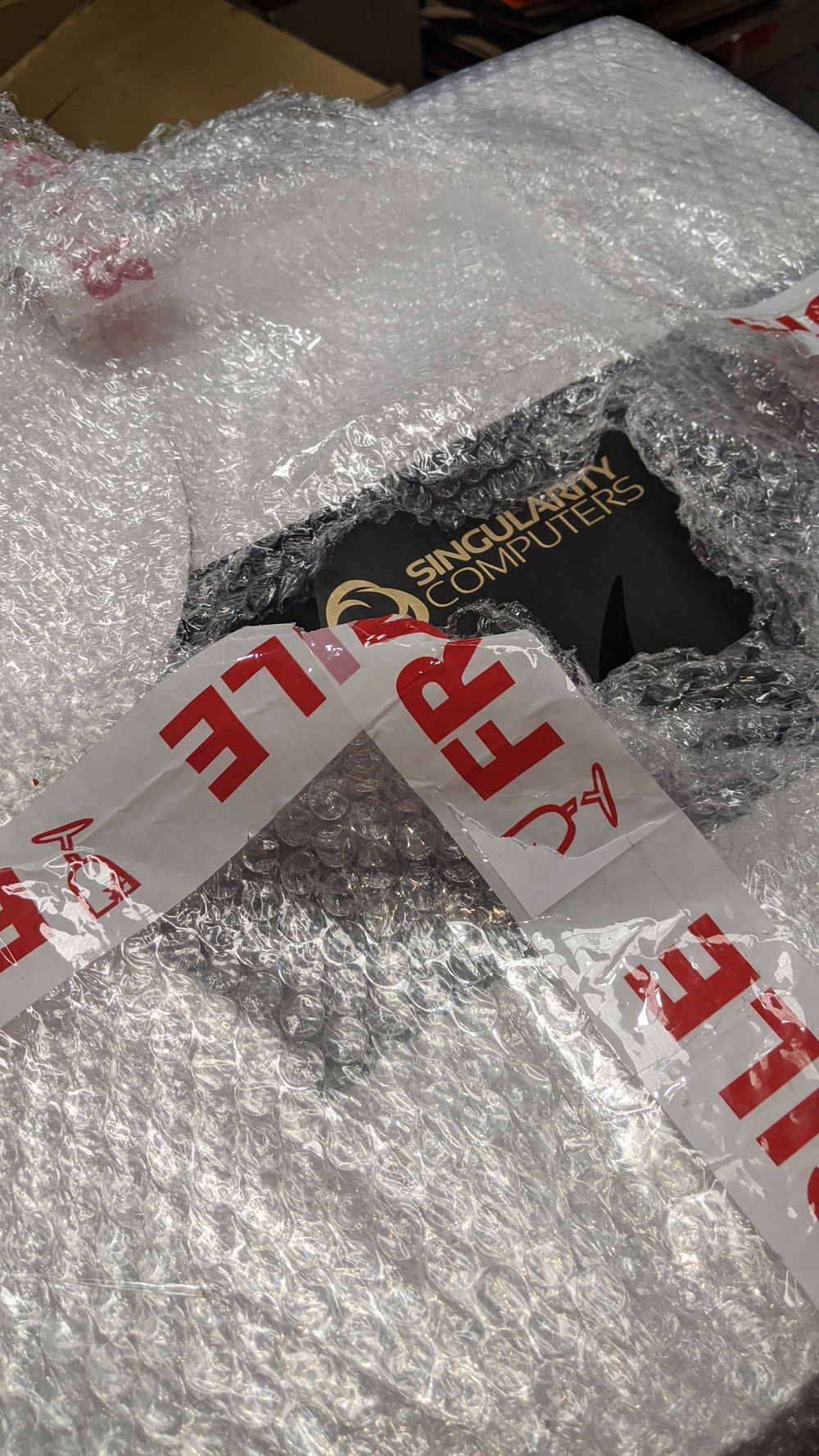 What's hiding here? 🤔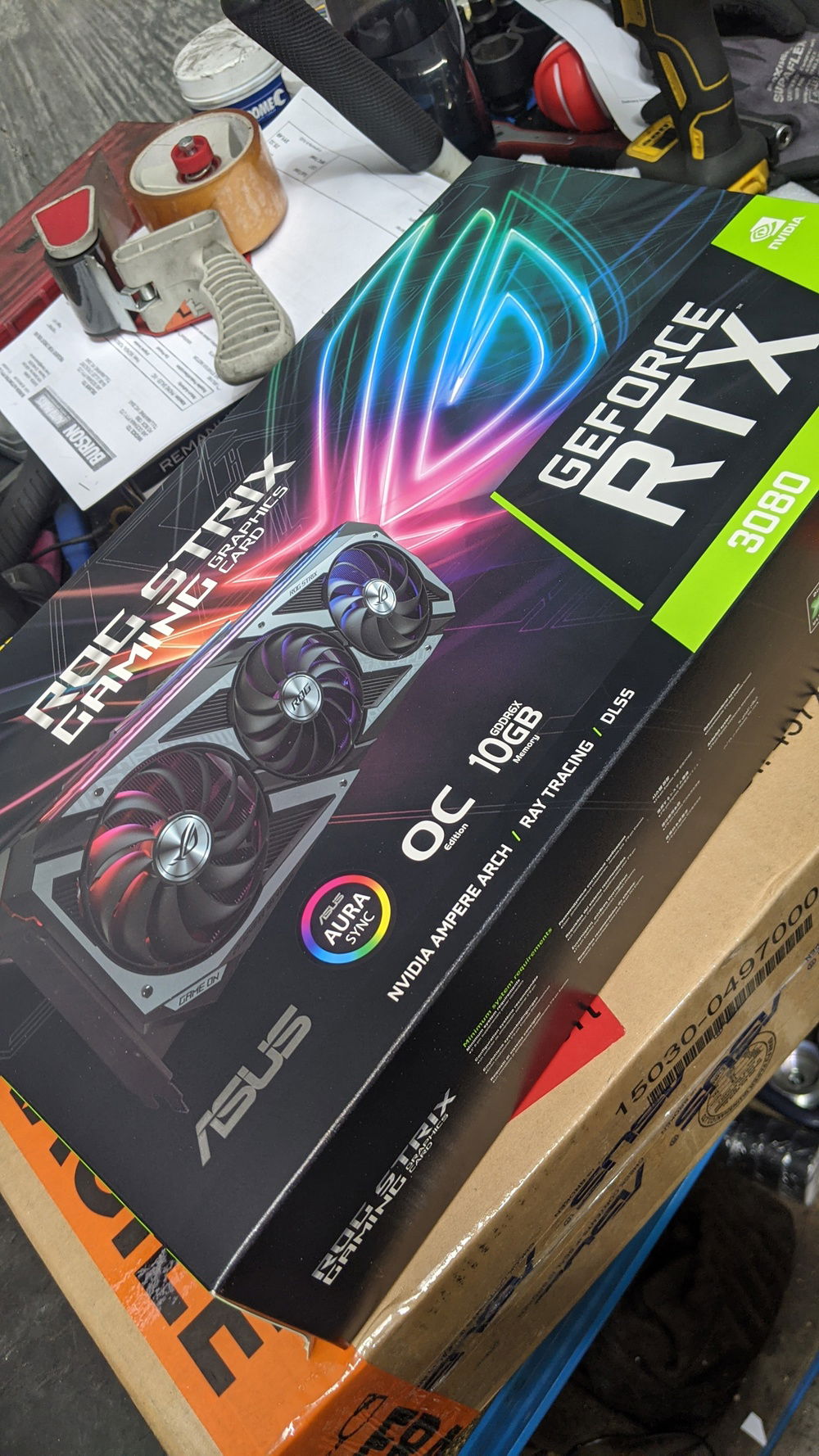 Big boy makes its first appearance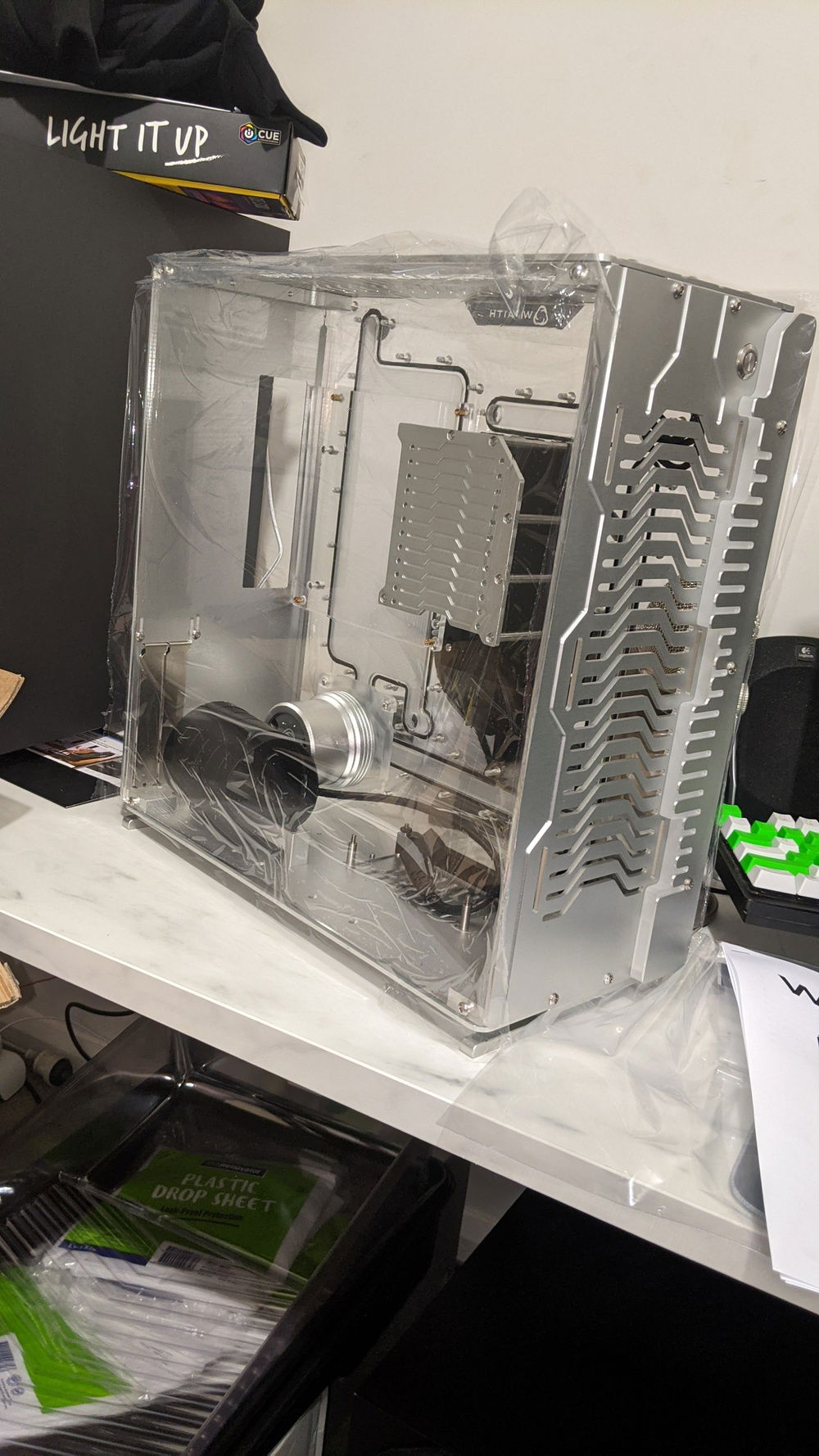 Blown away by the quality of this case.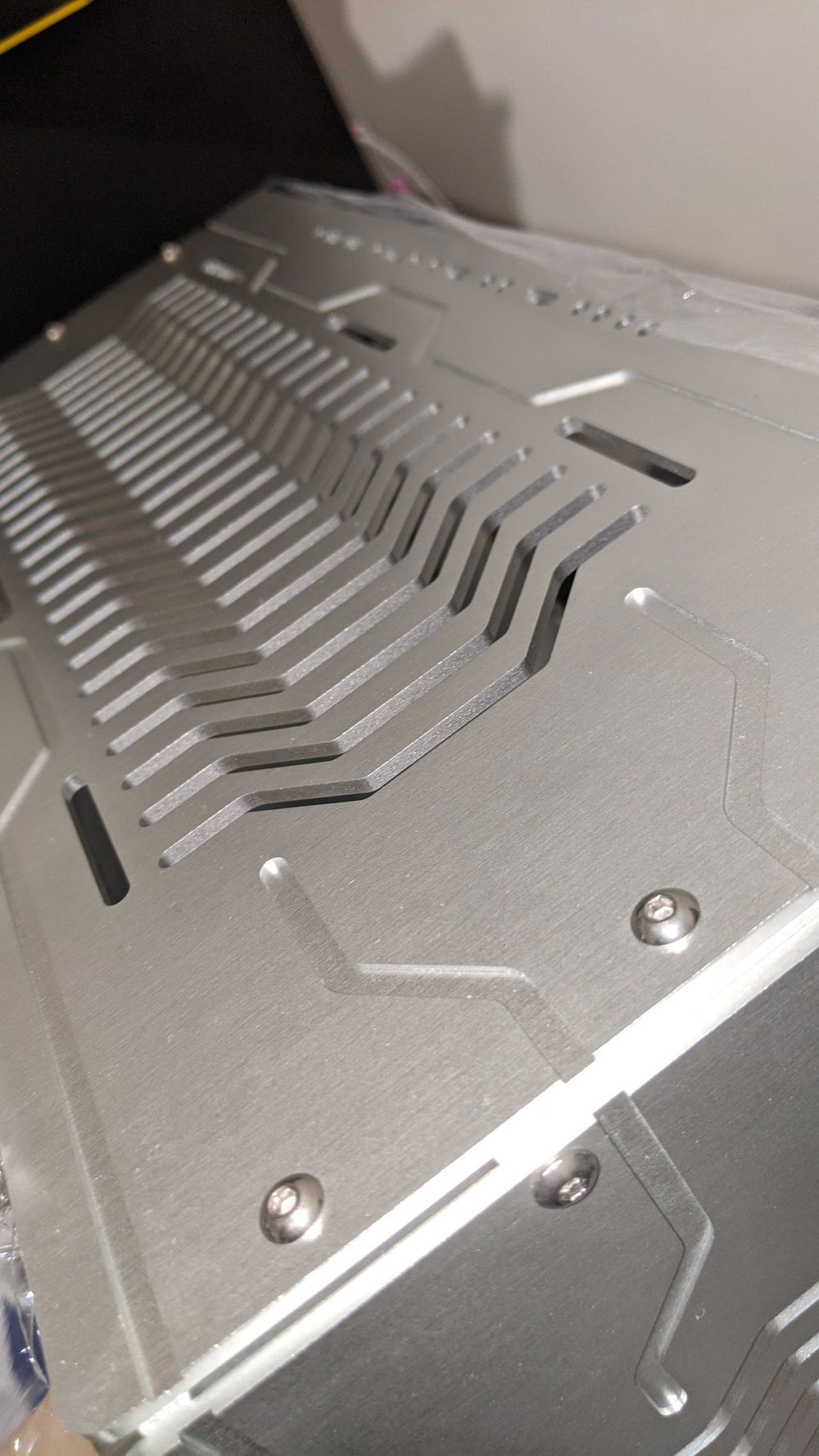 The craftsmanship on this case is spectacular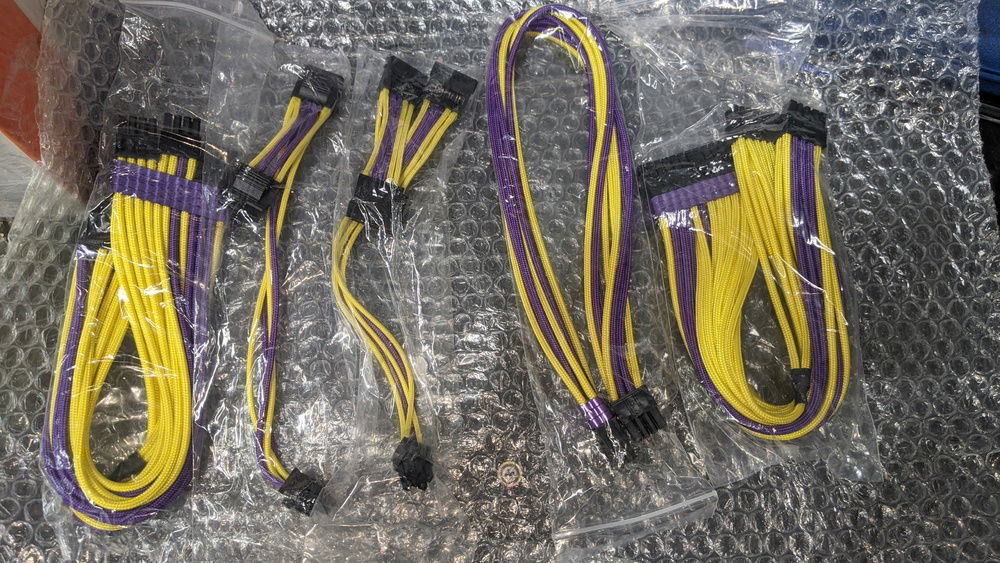 Full custom cables, cablemod delivering the goods as always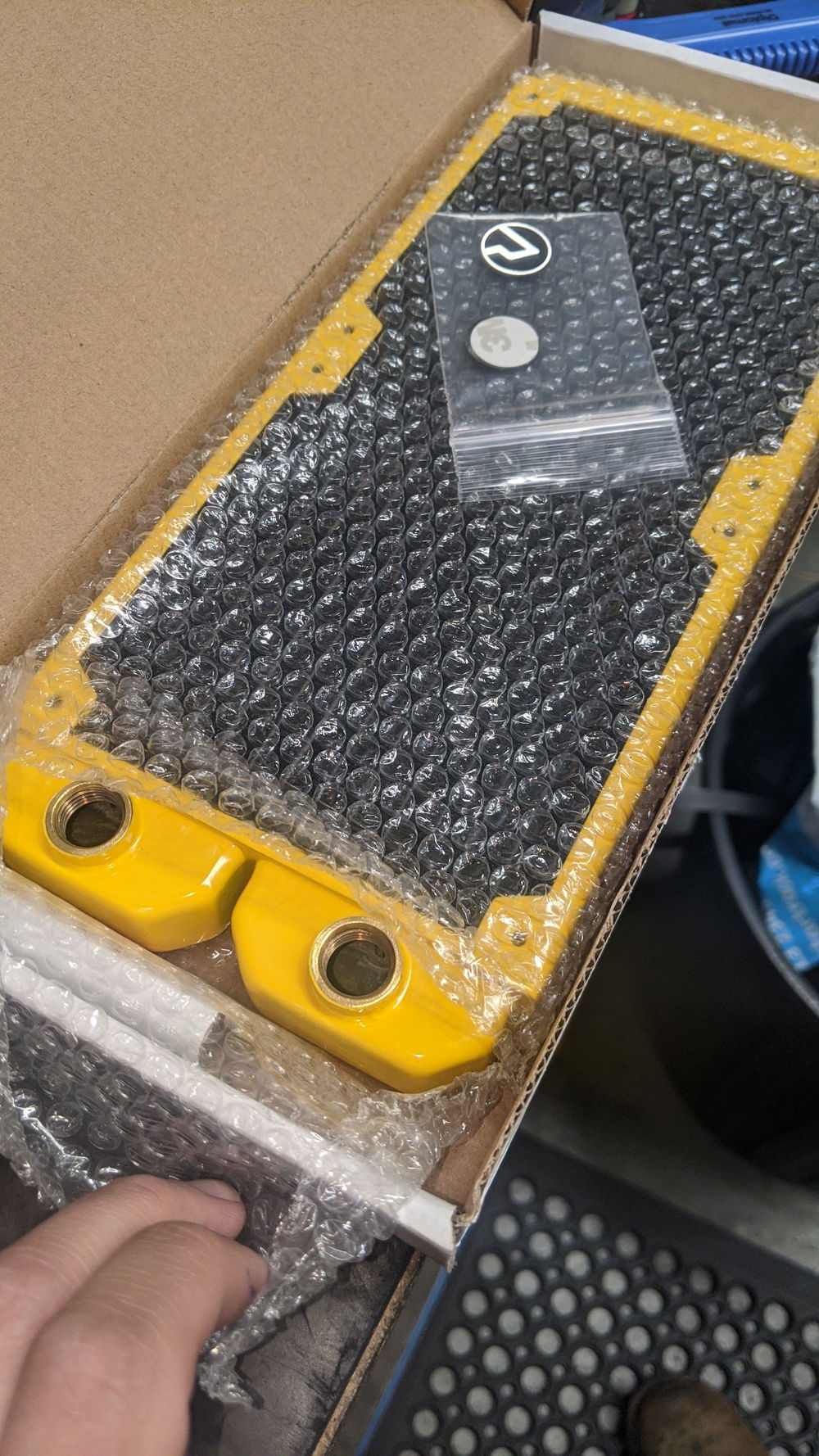 Loved the look when I first saw them years ago, vowed to get them for my next build, here we are!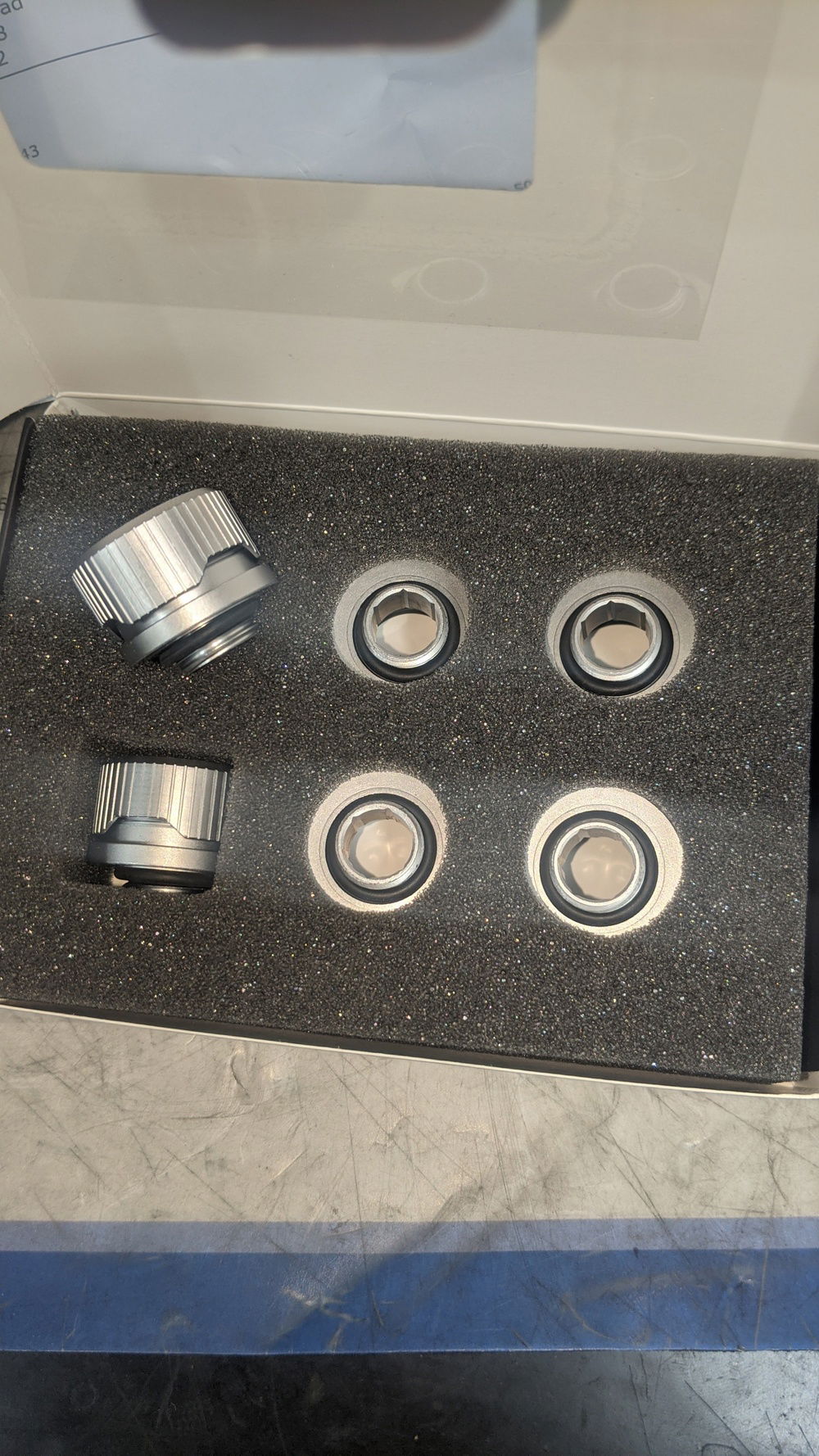 Wanted these for so long, but could never justify changing my whole loop, new build new fittings 😀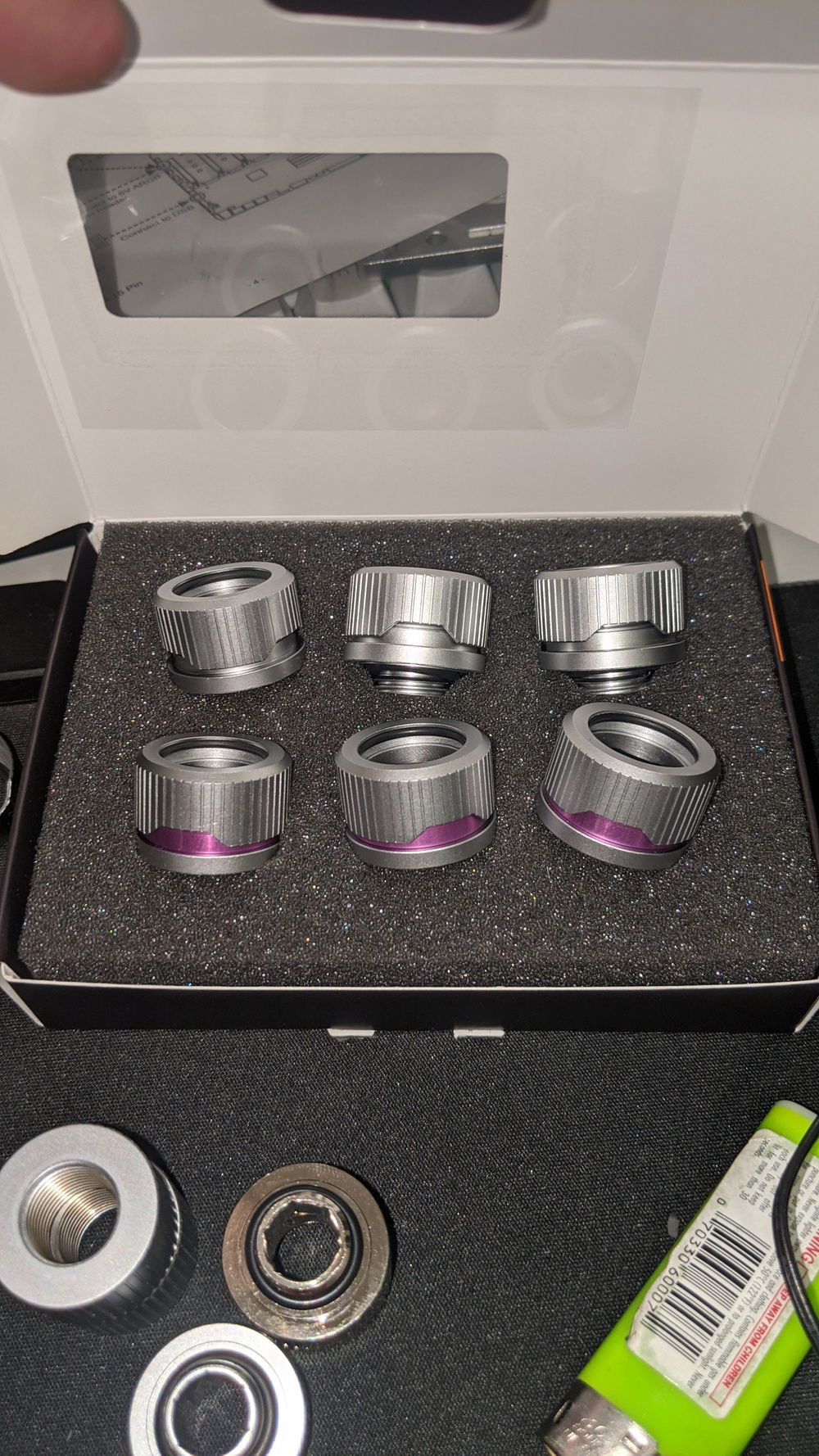 I then discovered you can get nice accents for them!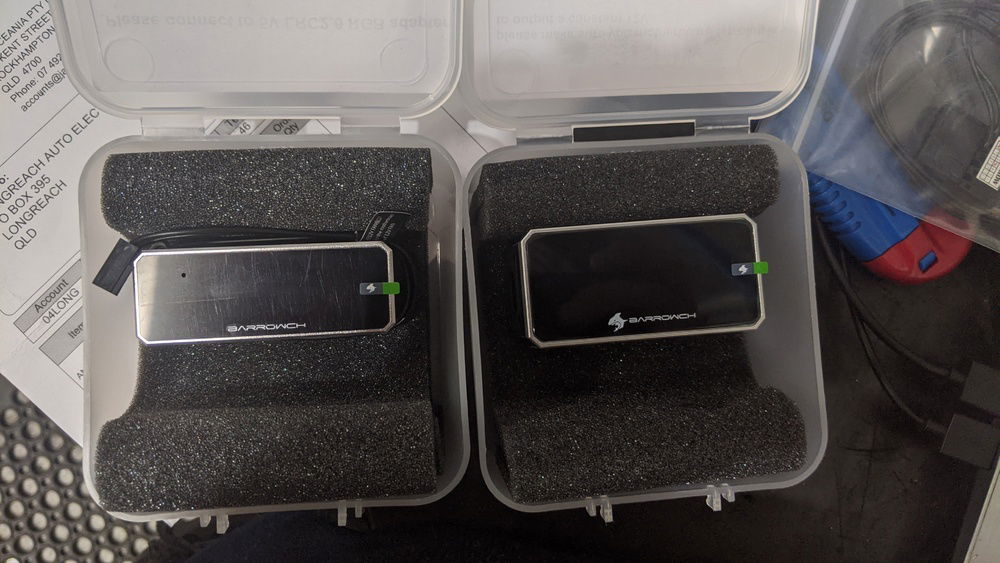 Only nice looking temp and flow metres I could find, quite happy with how they suit my fittings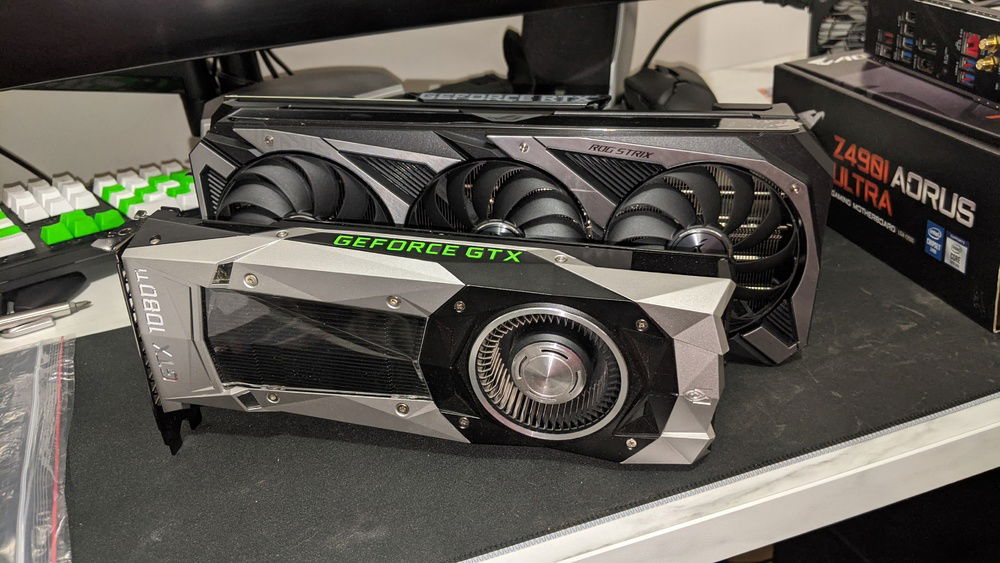 Difference from old to new GPU..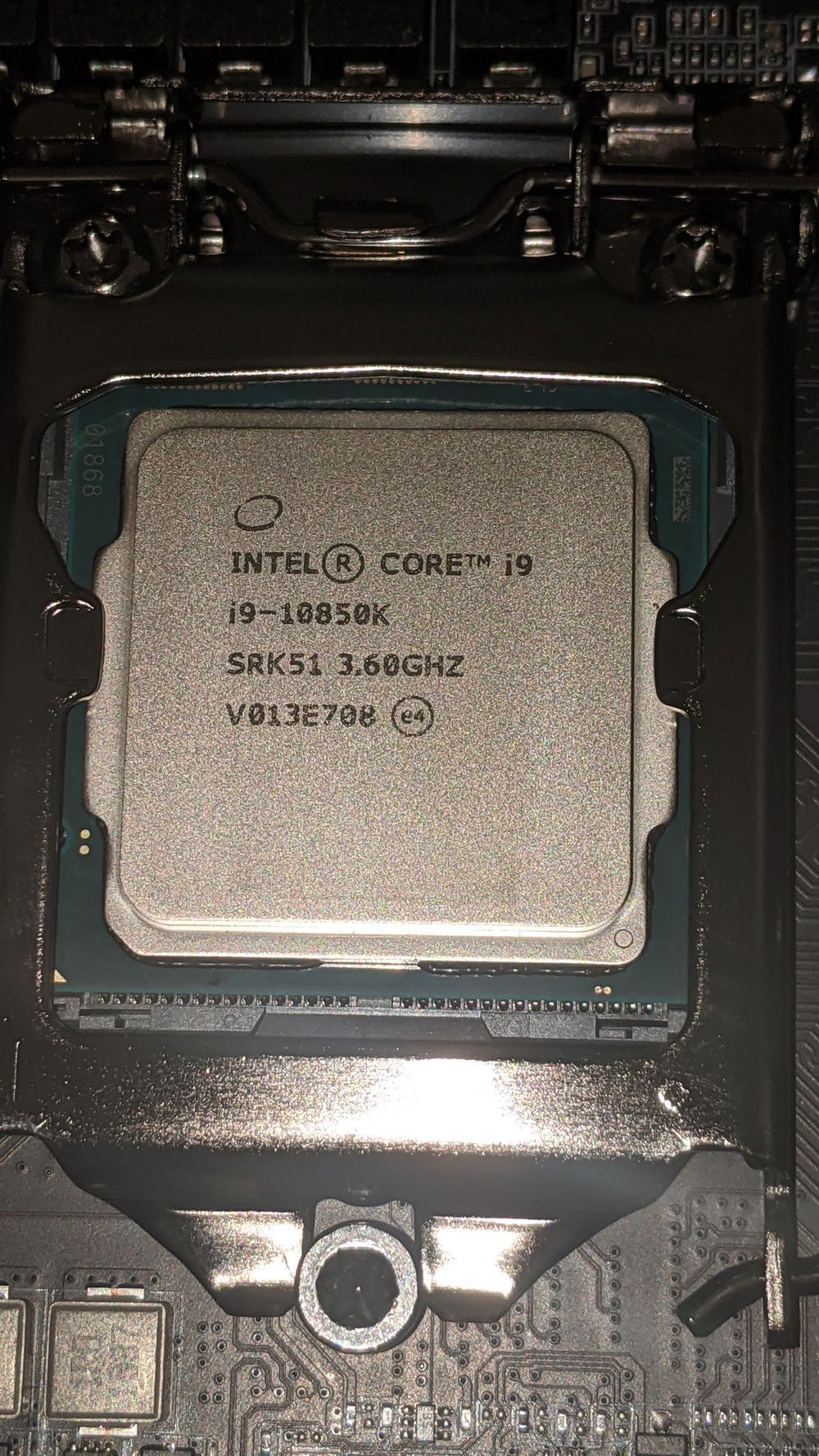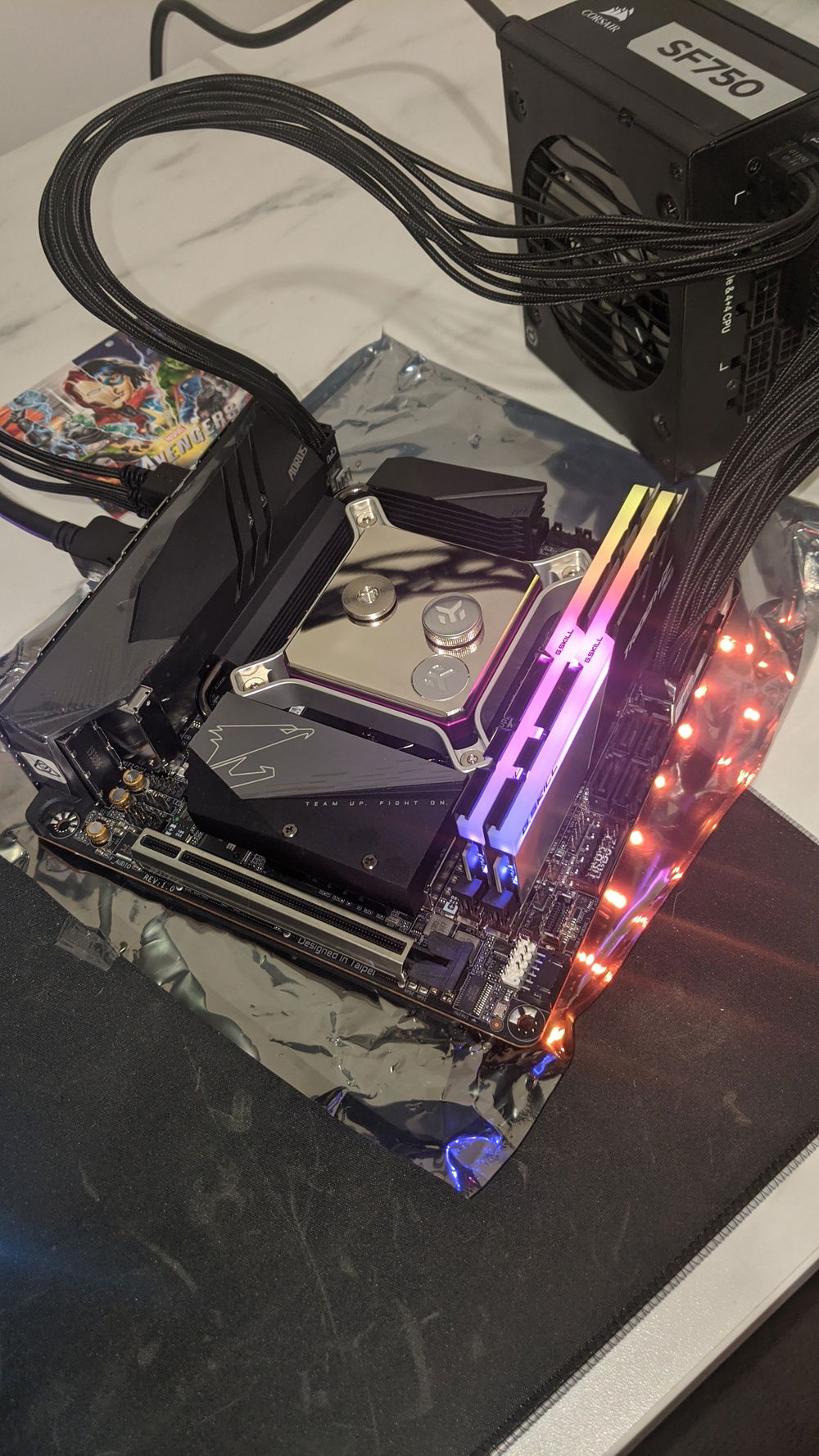 First test boot to make sure it posted and everything was working/detected
The hardest to find fans in the history of fans.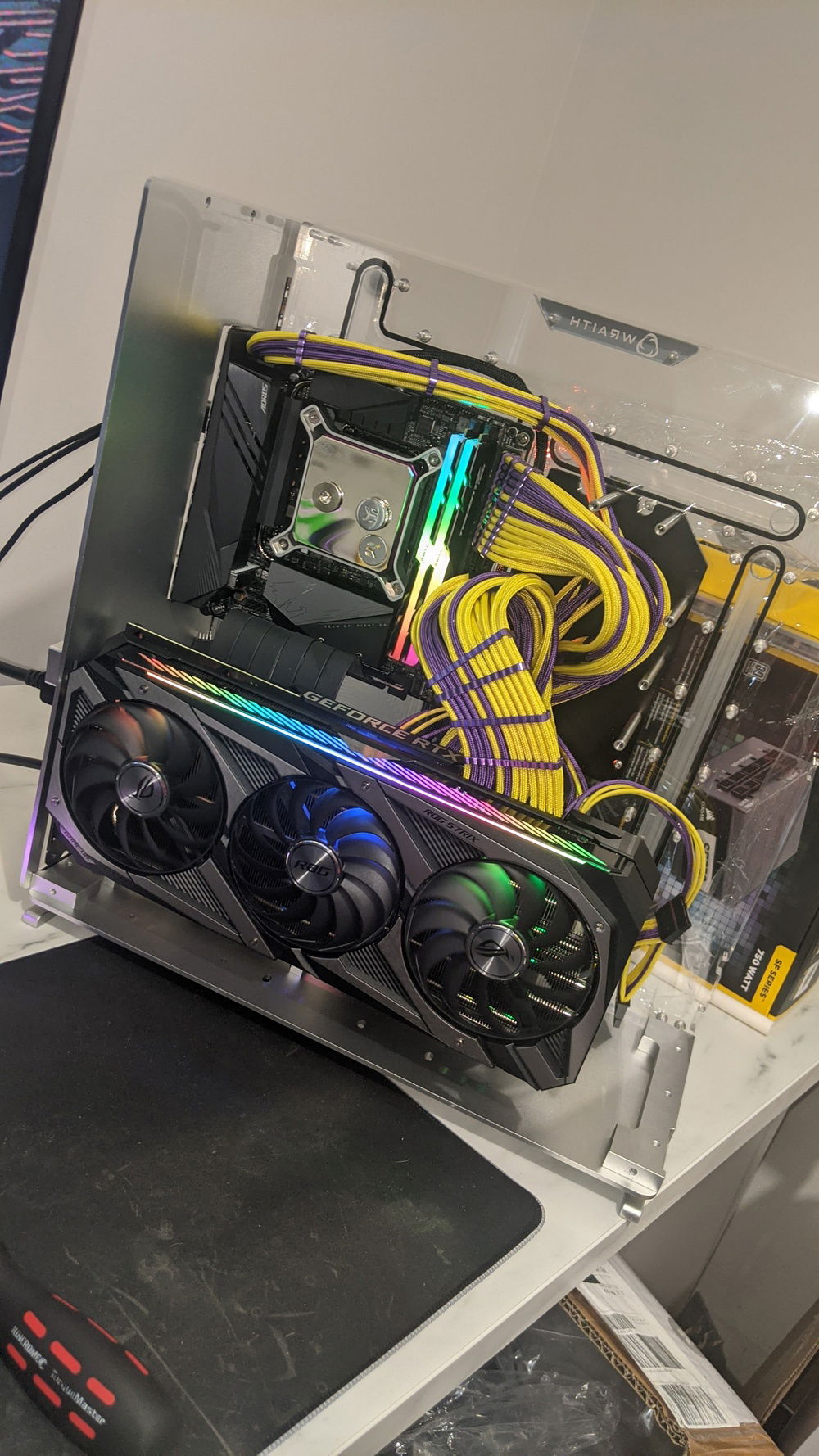 First boot of new card to make sure it works prior to waterblock coming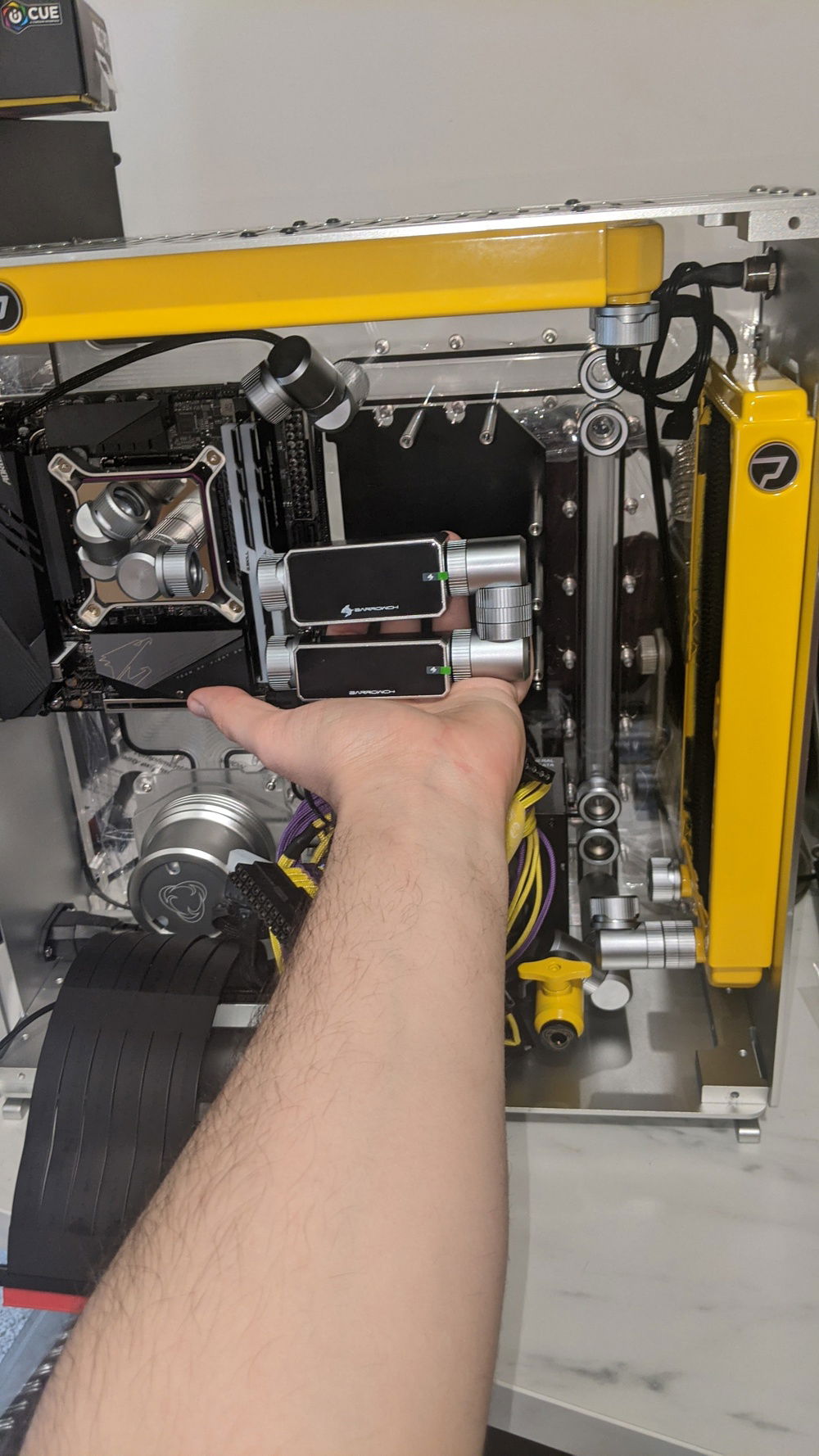 Mocking up where the meters will end up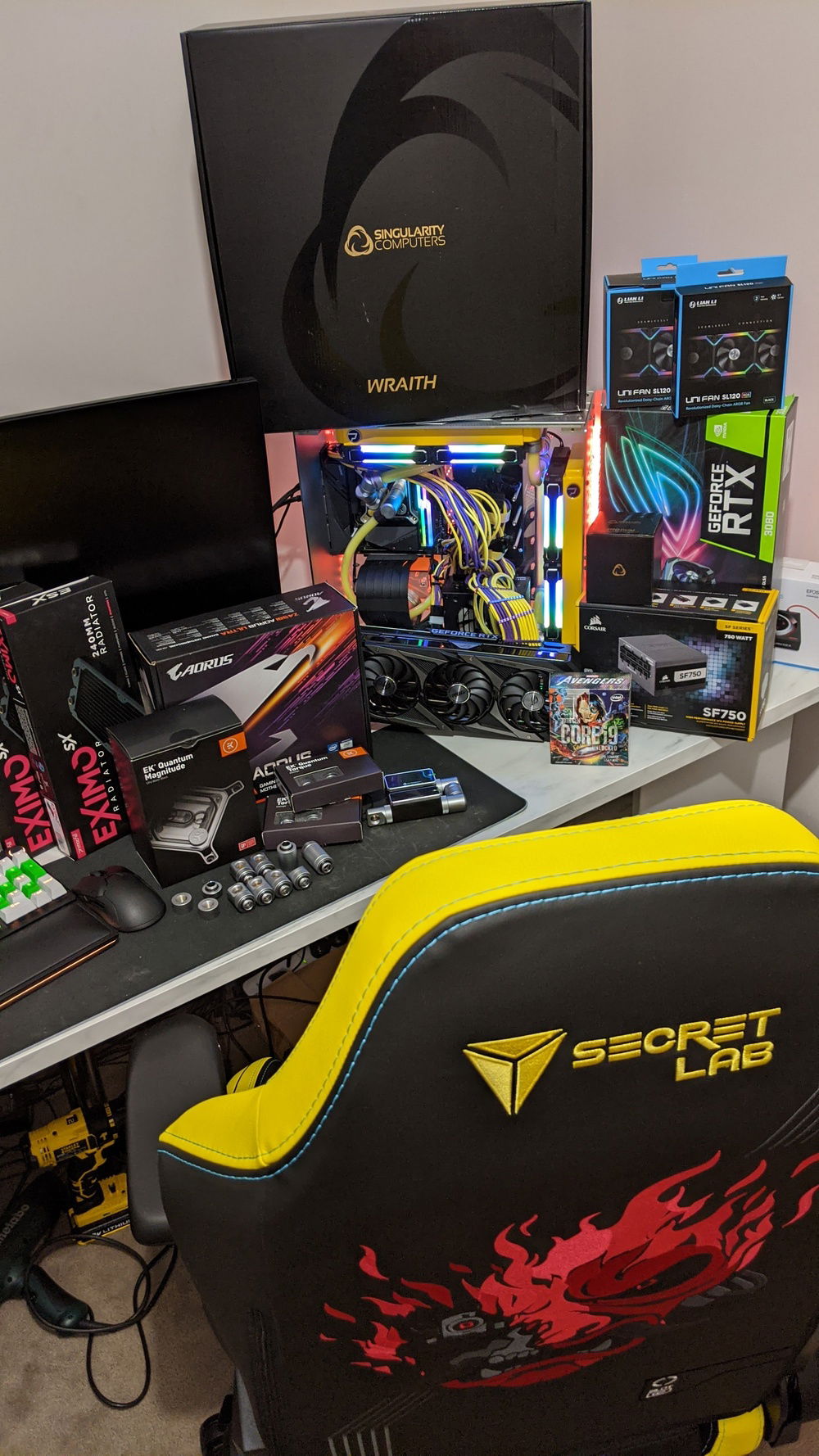 The wanker shot of all my boxes layed out 🤷‍♂️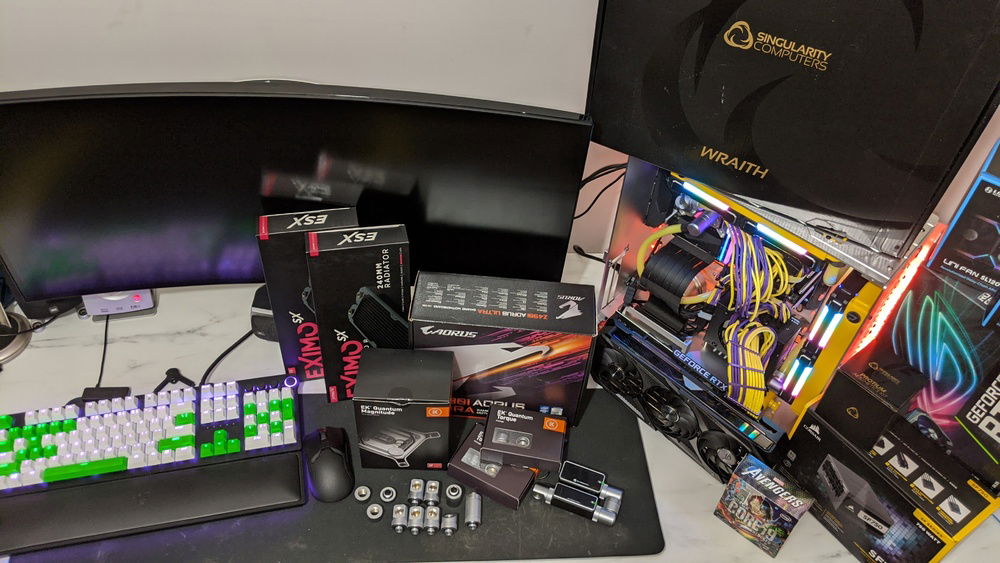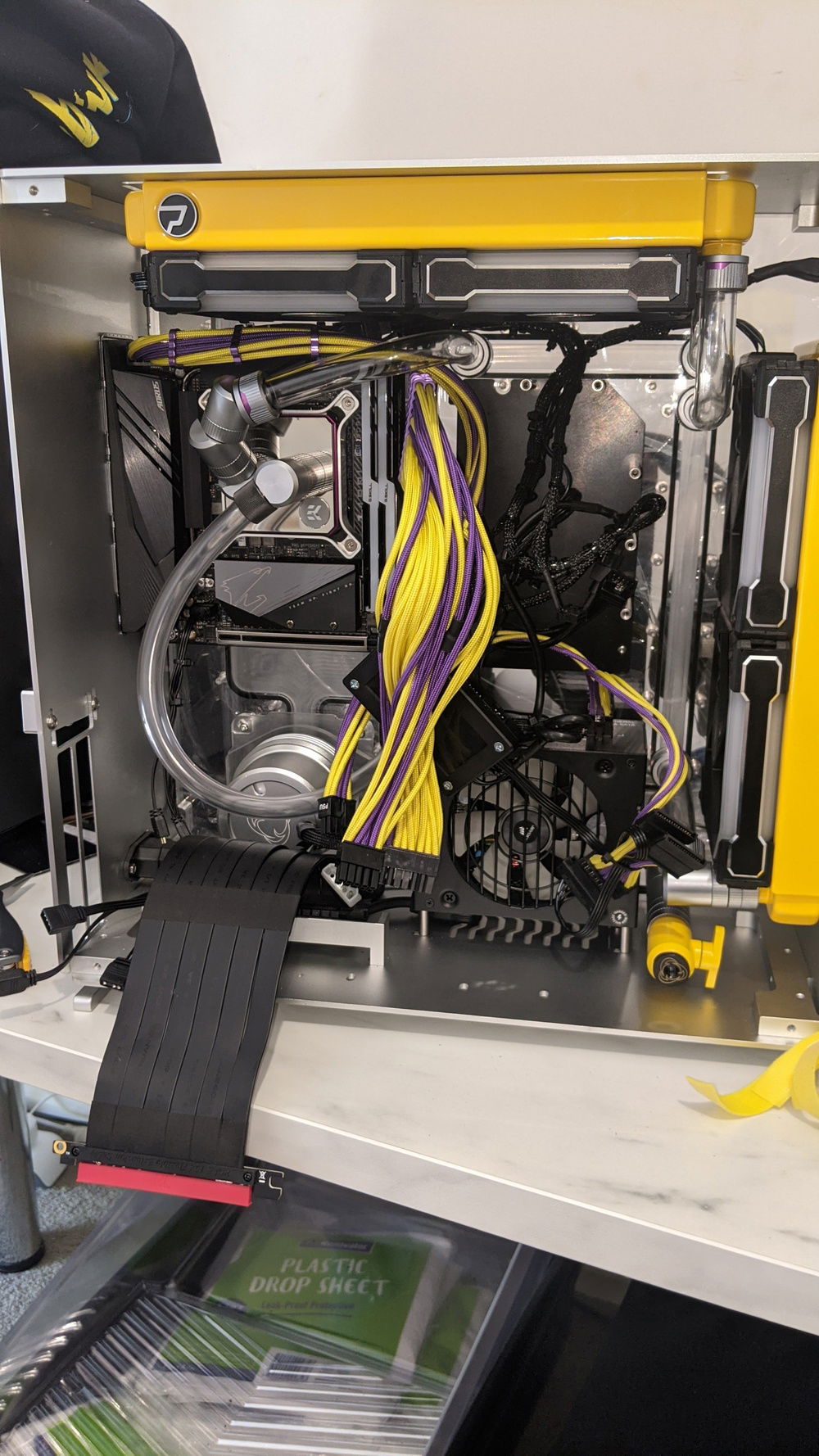 Plumbed up and pressure tested, no leaks! Time to fill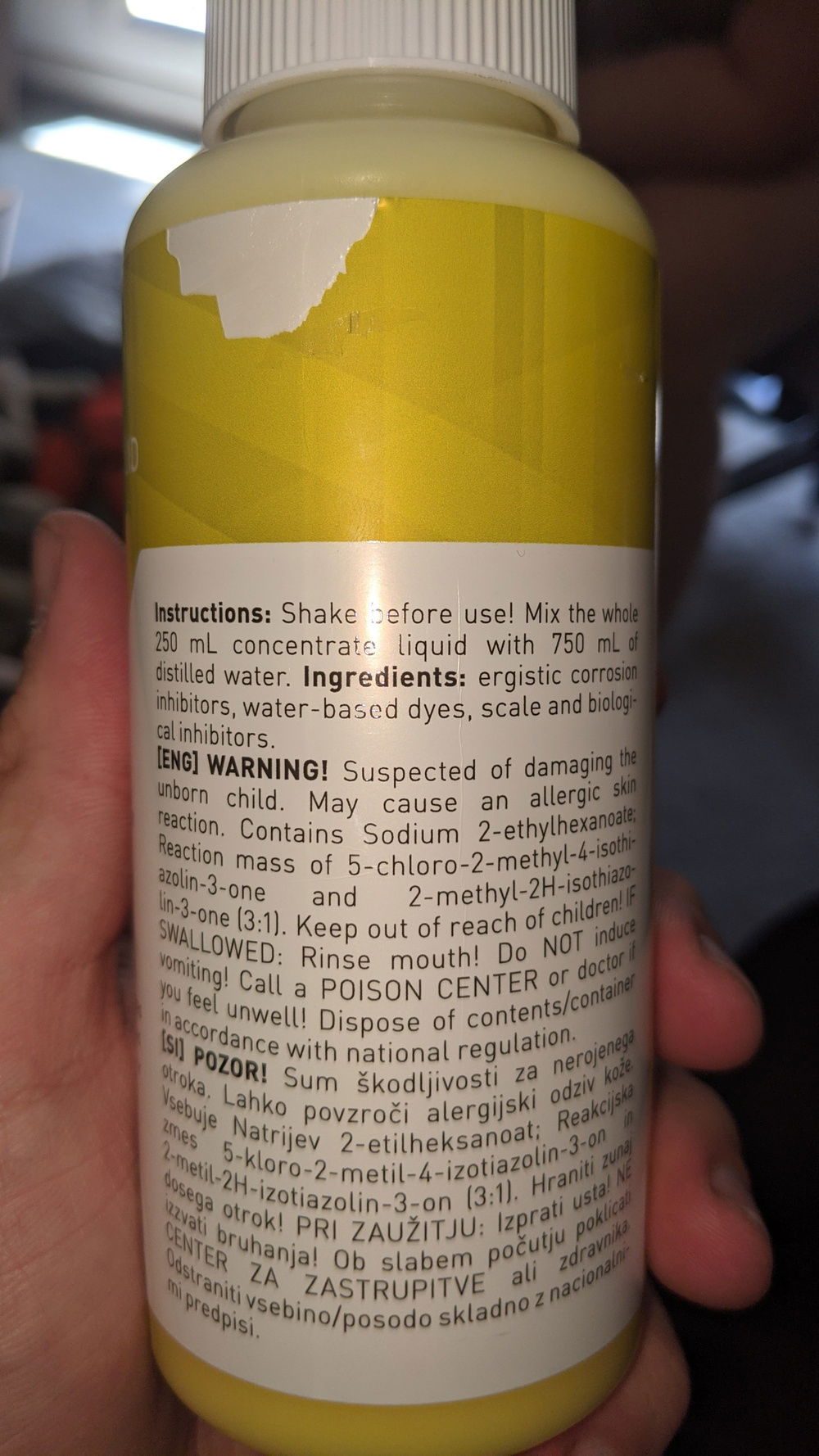 Suspected of damaging the unborn child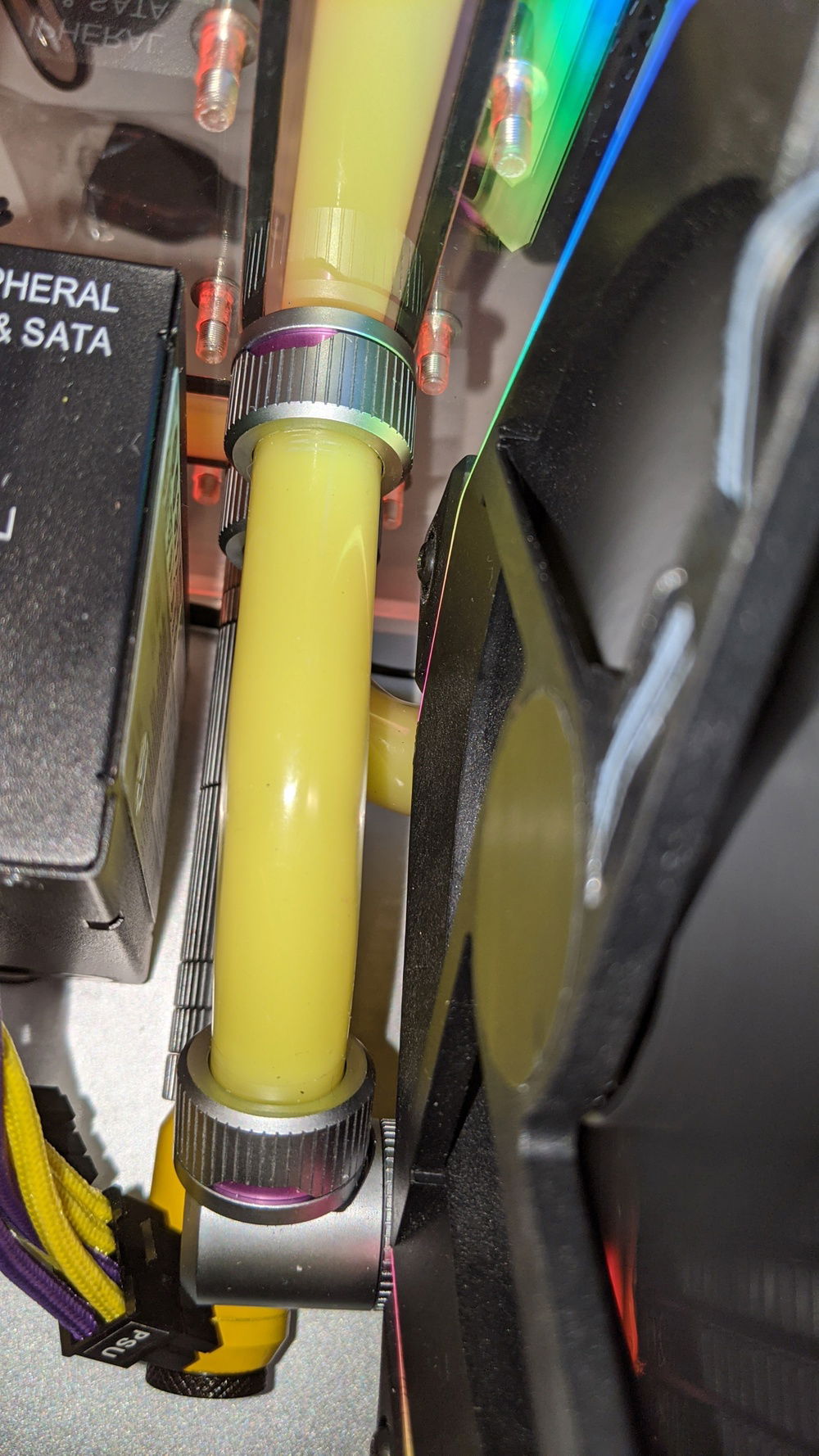 Tight challenging bends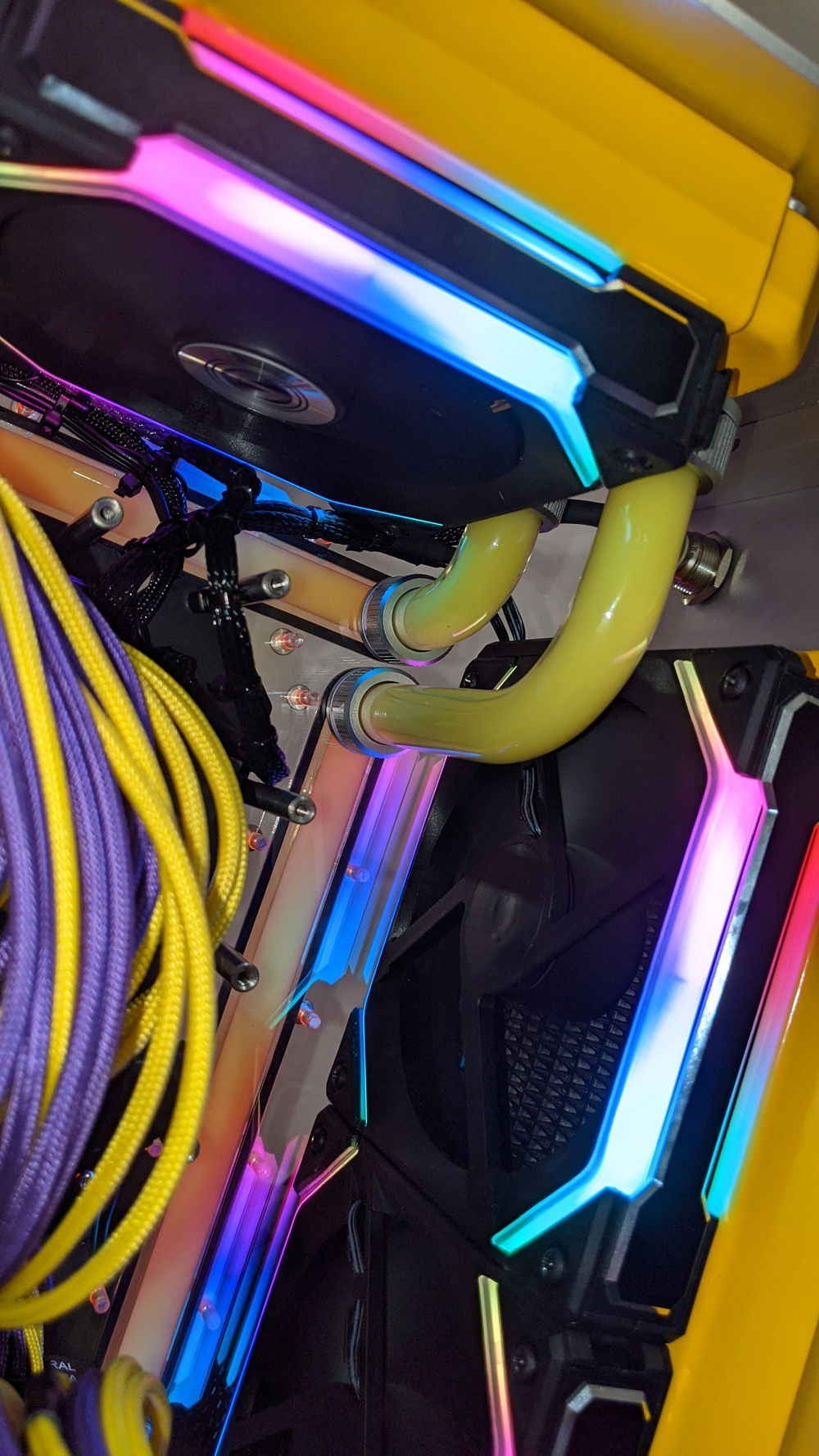 More tight bends, seems easy but not as much as you'd think.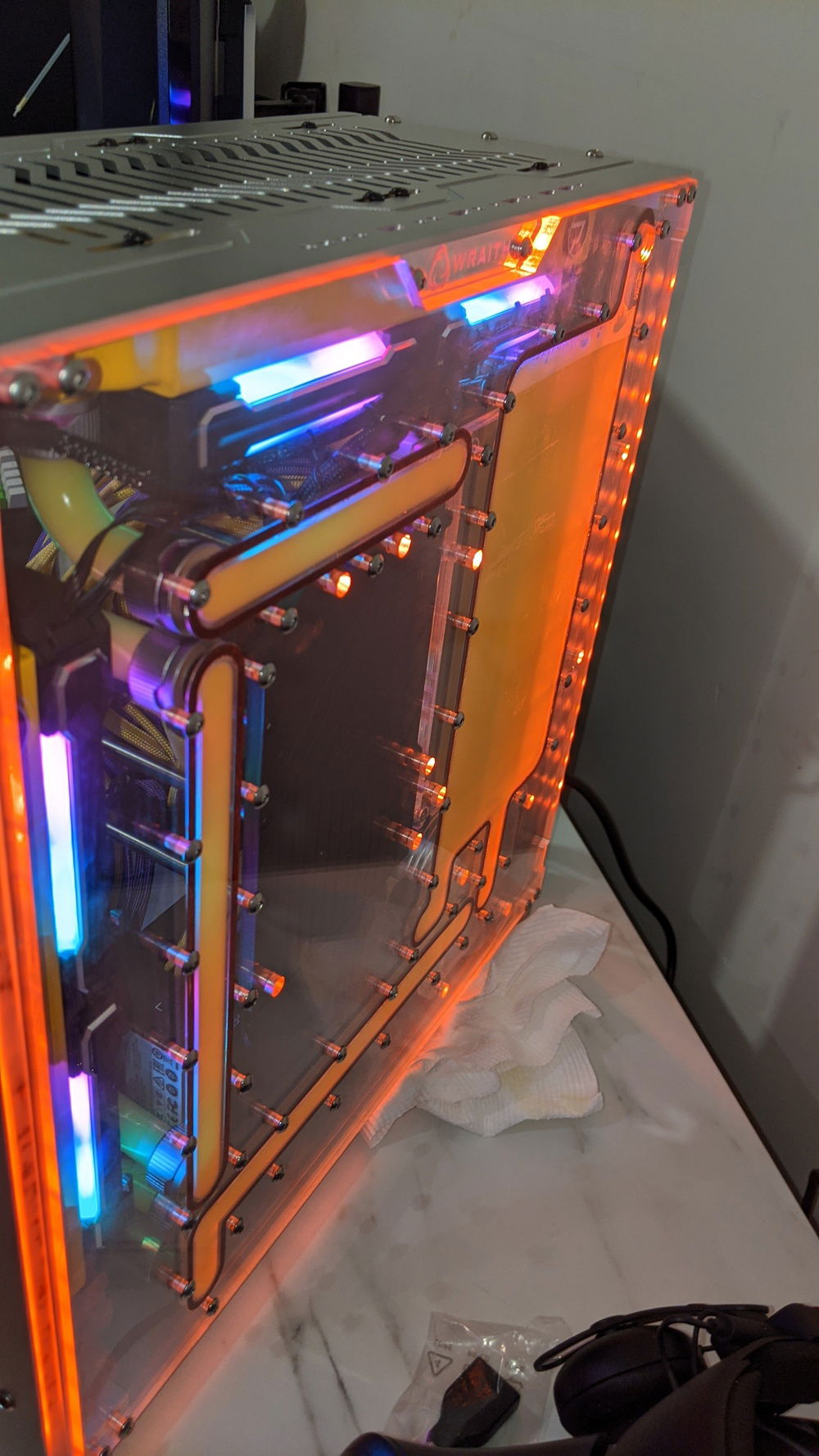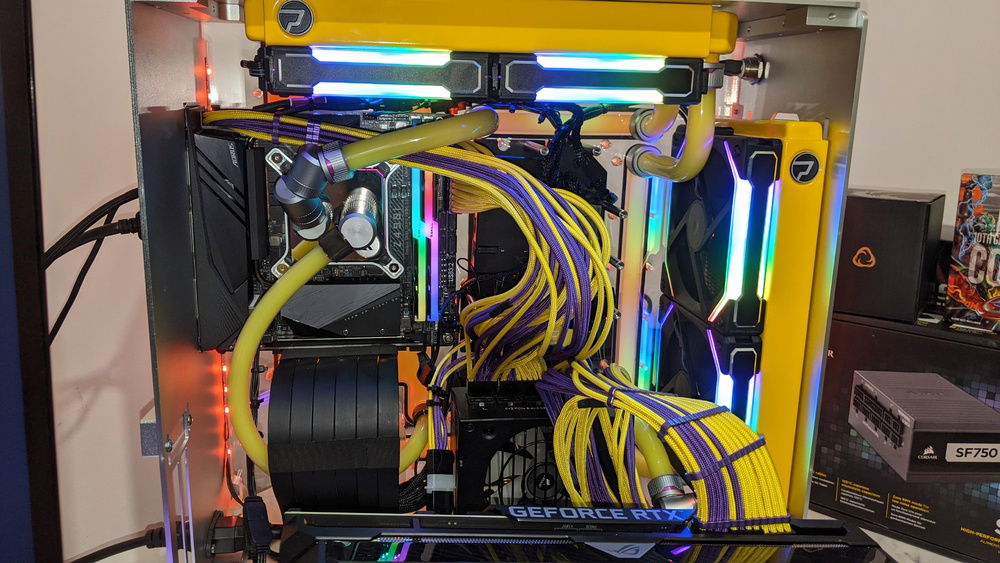 Boots and works!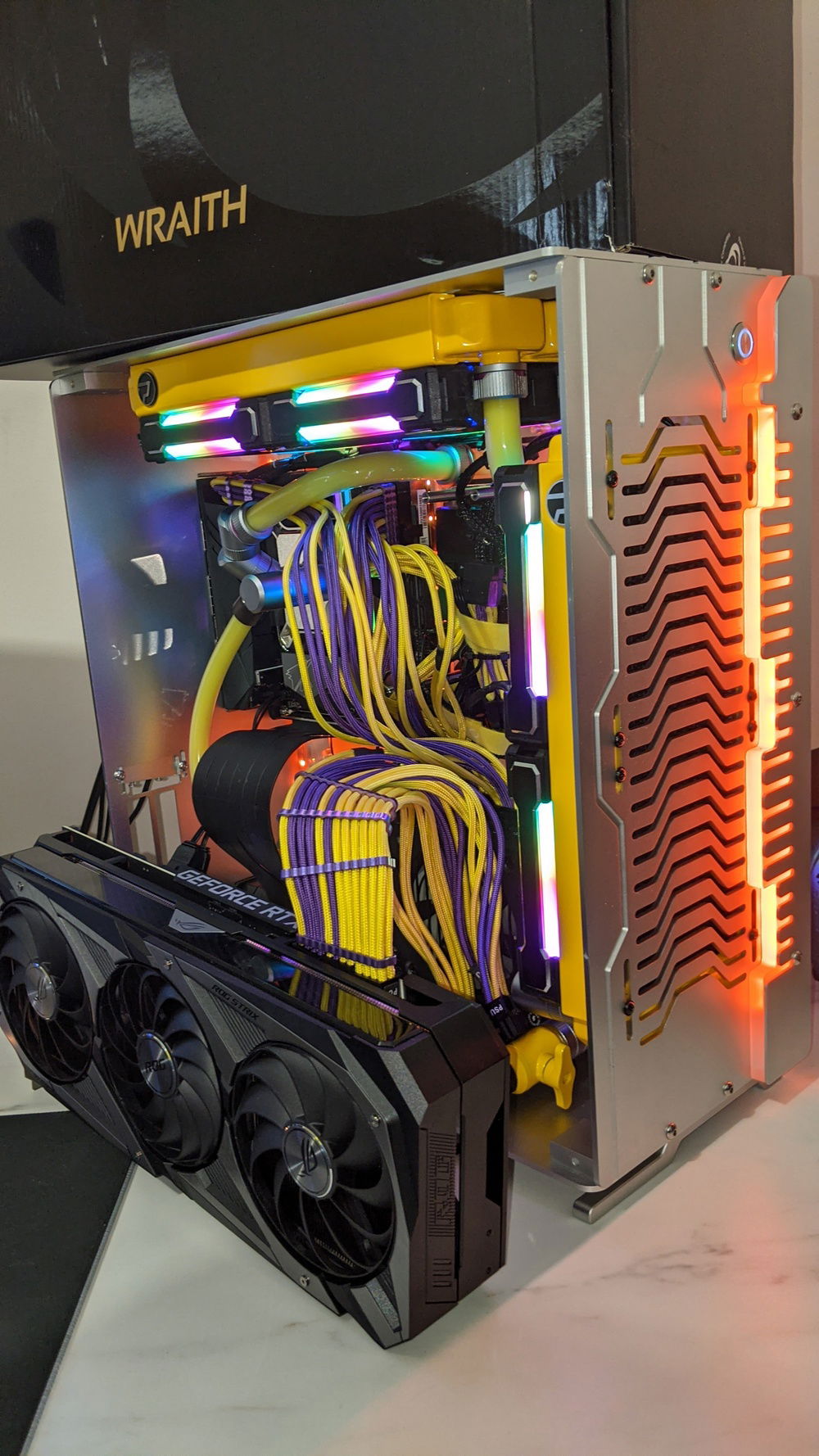 Please come soon GPU block...