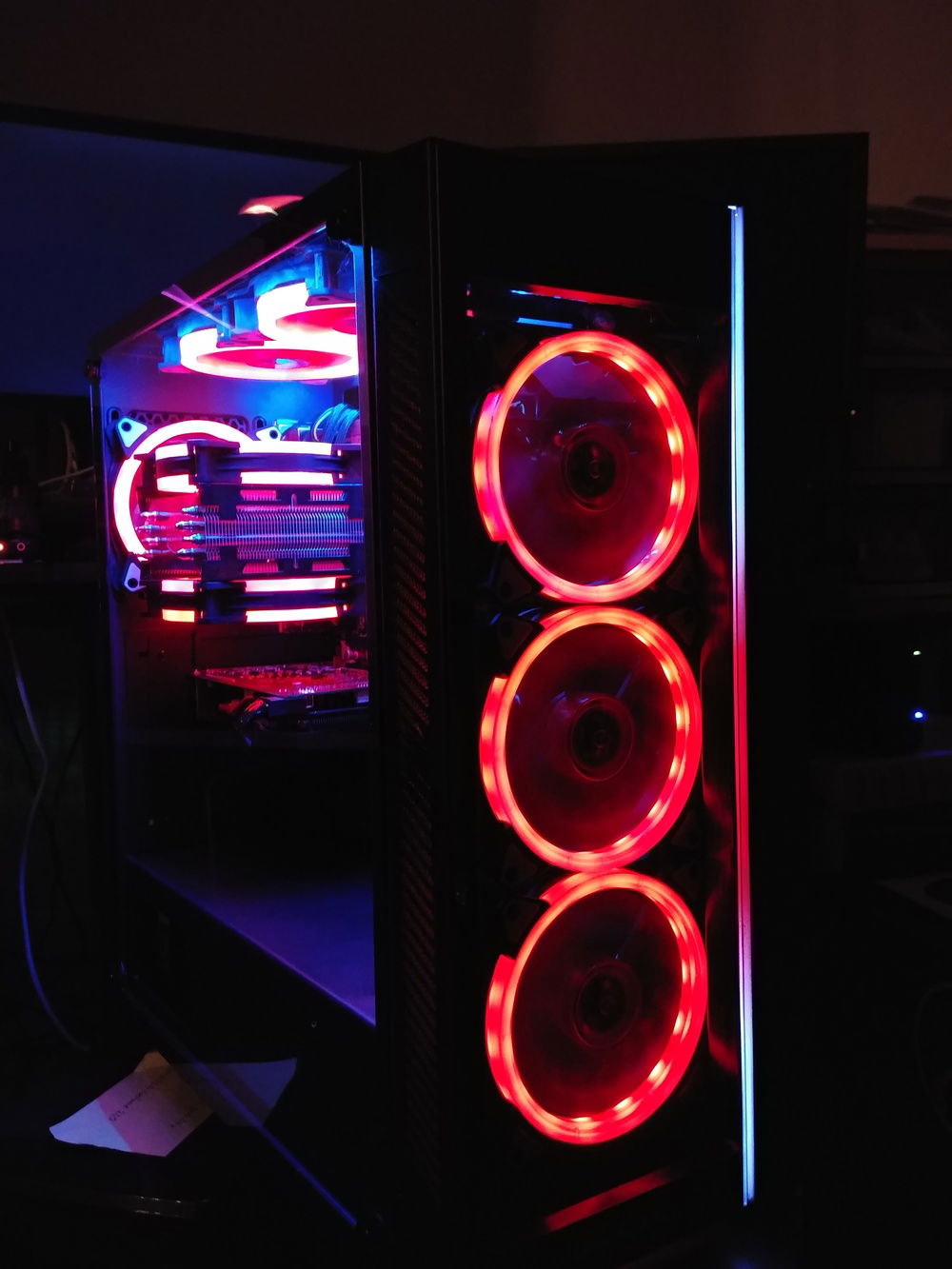 RGB strips are not listed in the drop down, but $14 for 2 remote controlled RGB strips gives the case a little character even though the ring fans are always red.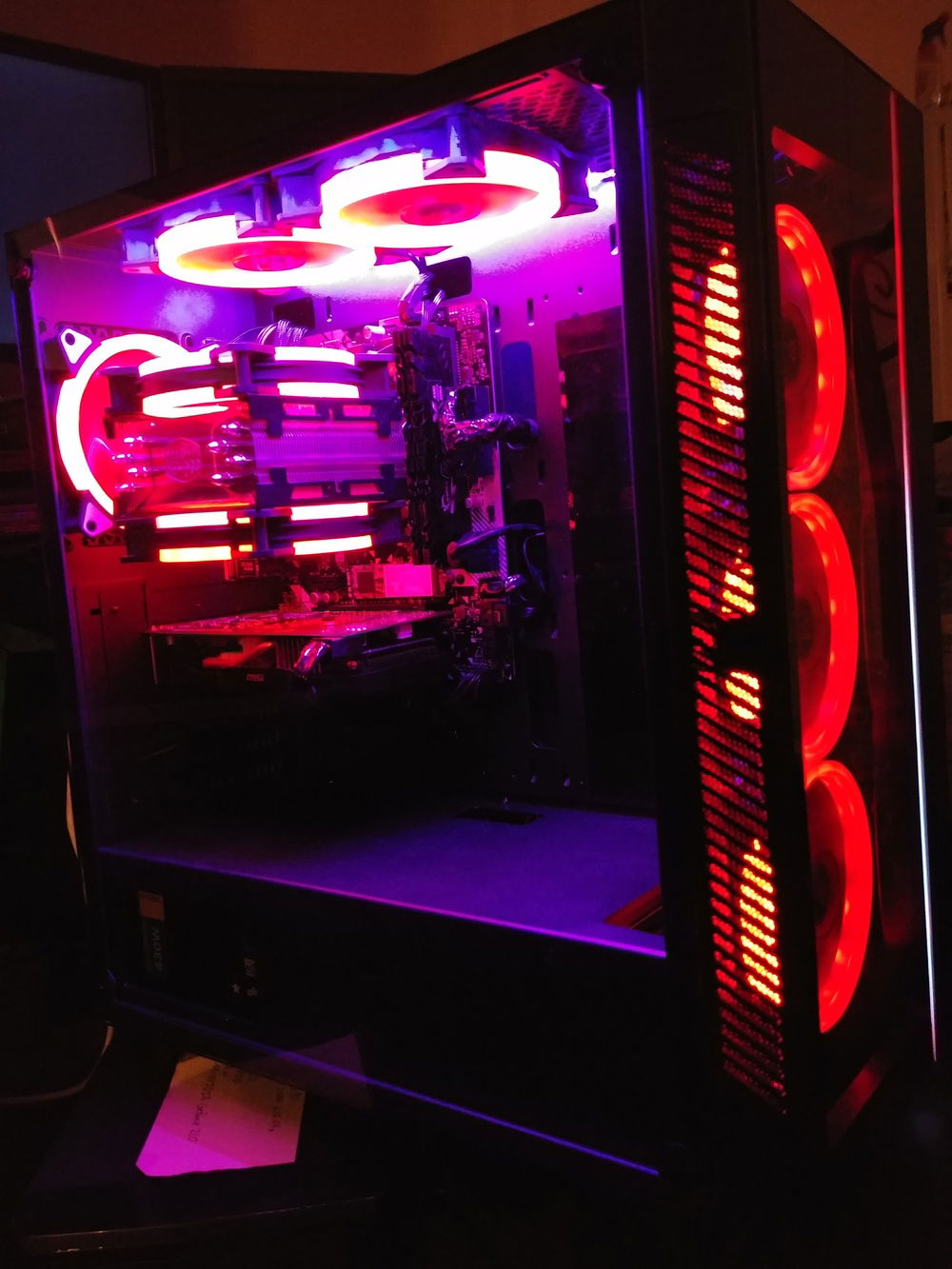 The AM4 "X" bracket to put the Coolermaster Hyper 212 air-cooler horizontal was sold out everywhere online or was more expensive than the entire cooler when I did find it online - so I decided to stove-pipe it vertically.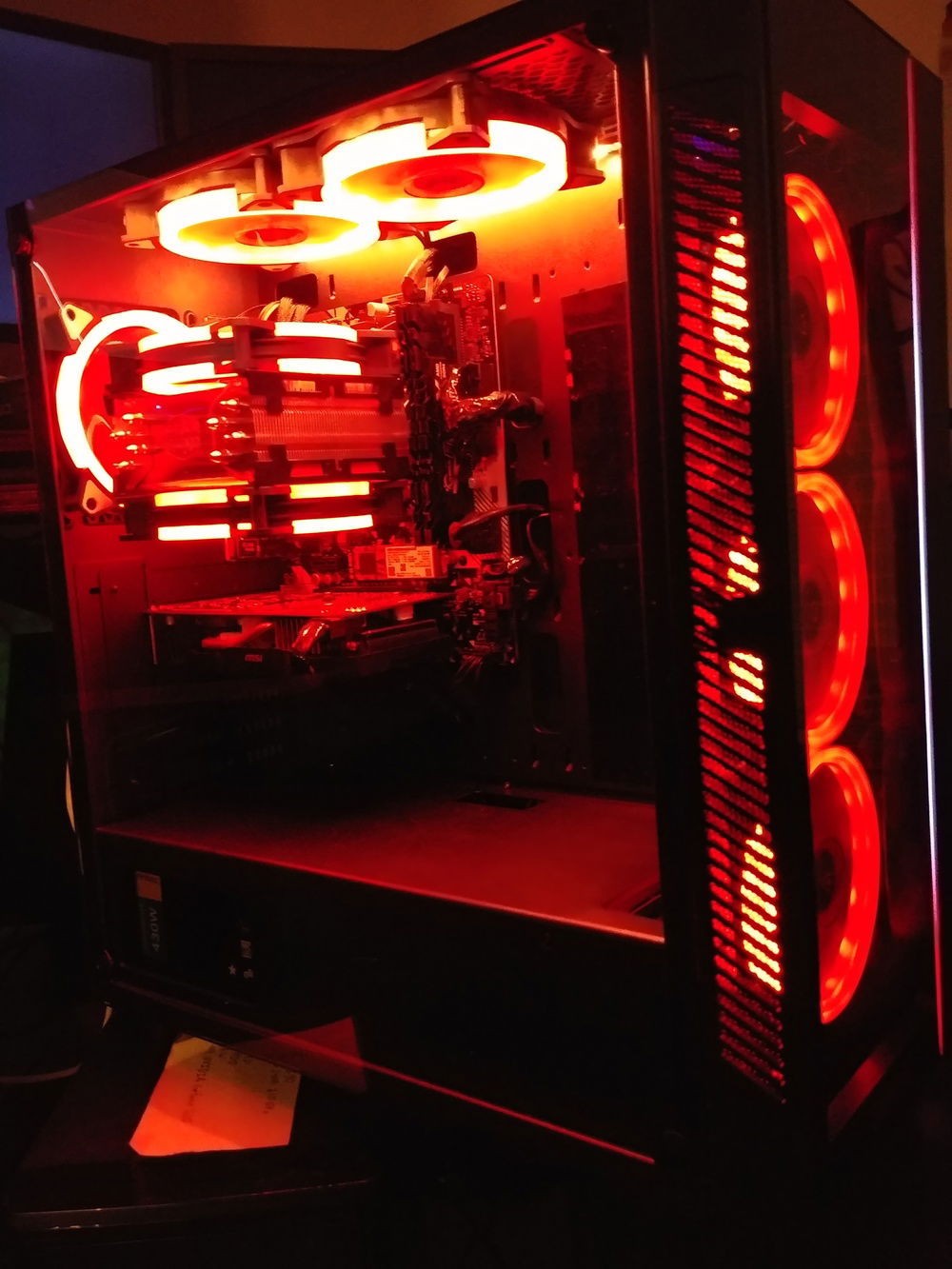 With the red ring fans and the RGB strips on red - I dubbed this build the Murder Box.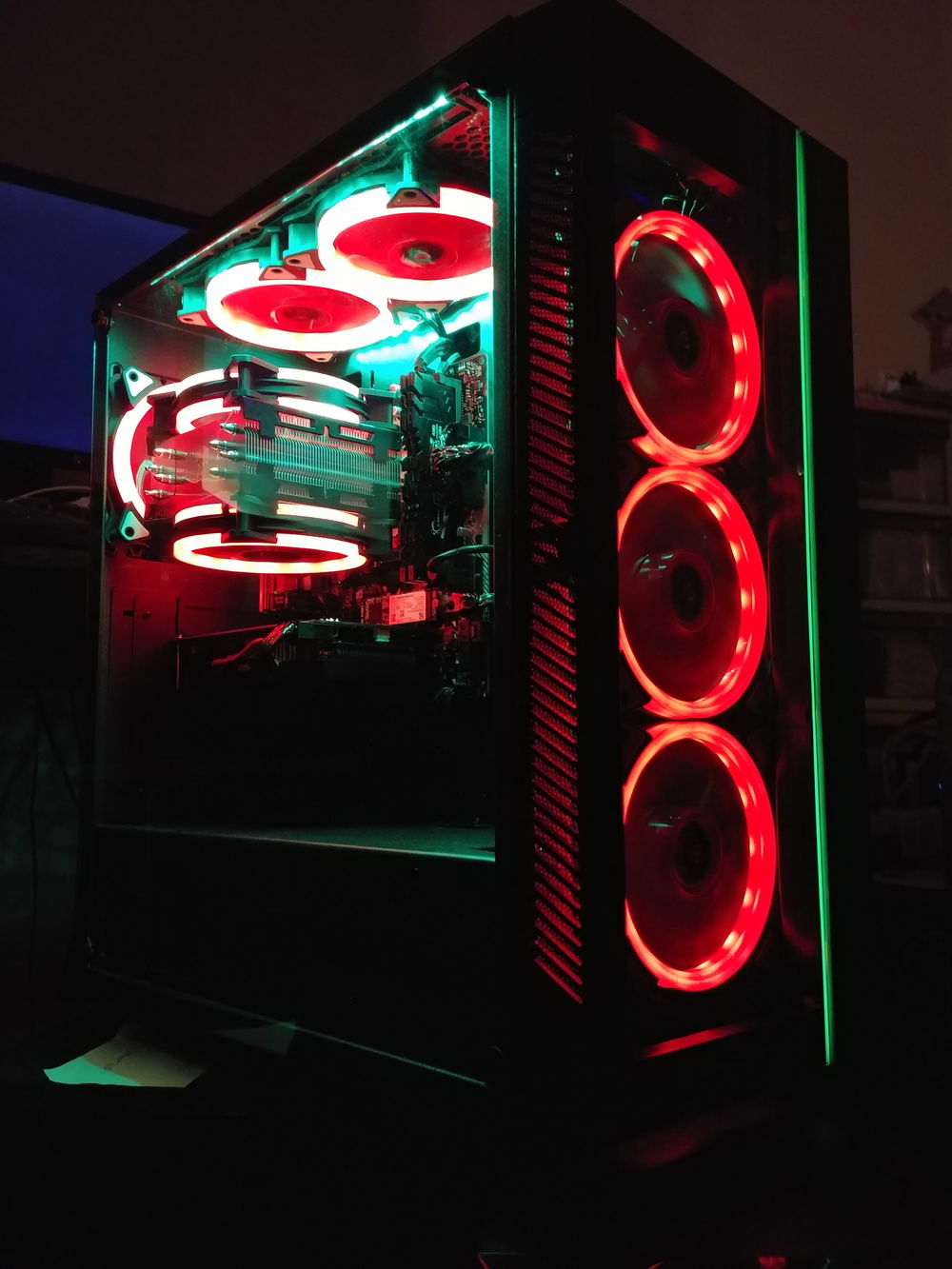 Red rings and setting the RGB strips on green gives it a Christmas feel.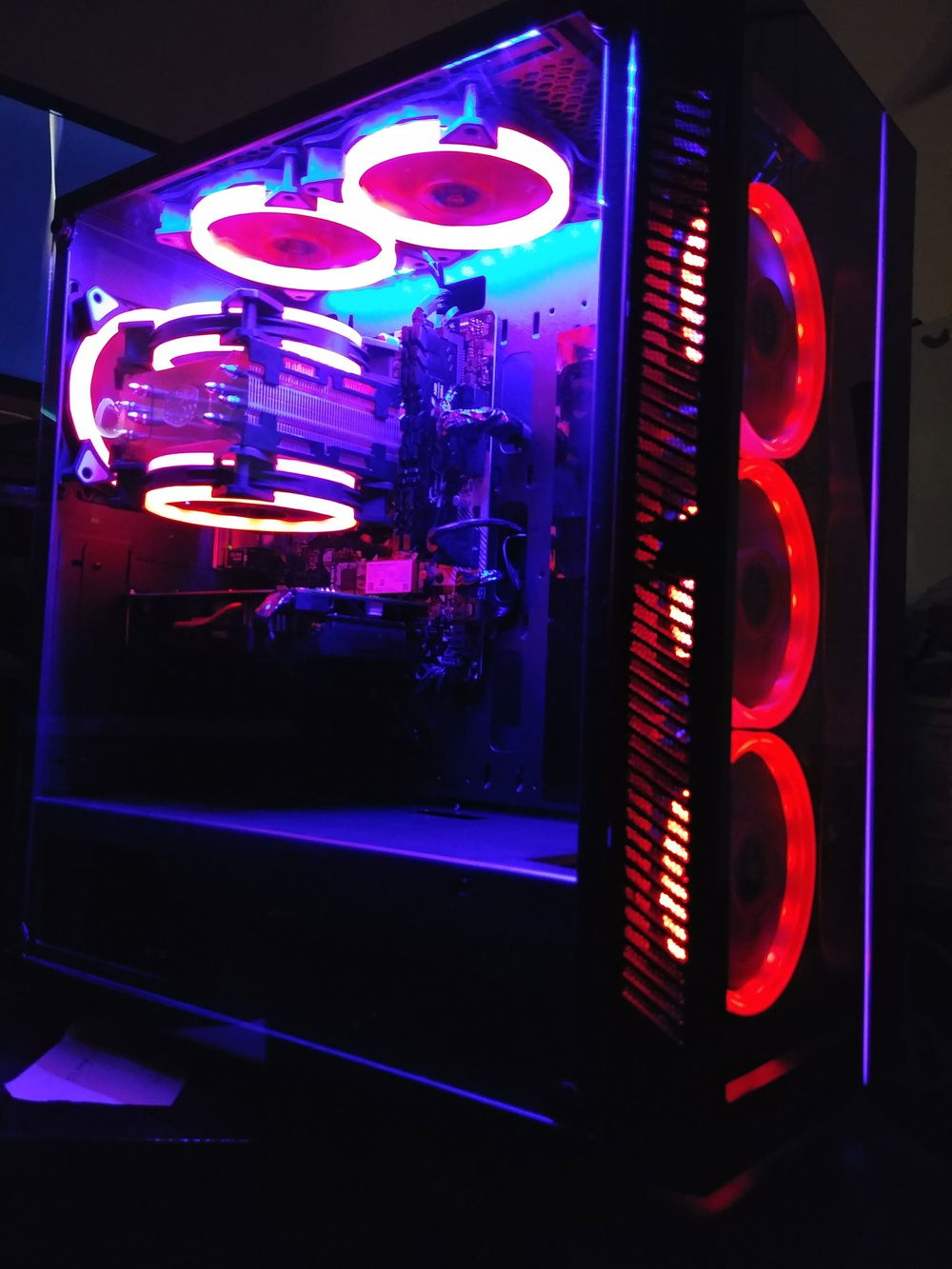 The RGB strip on the case is controlled by a separate case switch located by the power button, the MoBo didn't have an RGB header or I would have been able to sync the case RGB with the RGB strips.