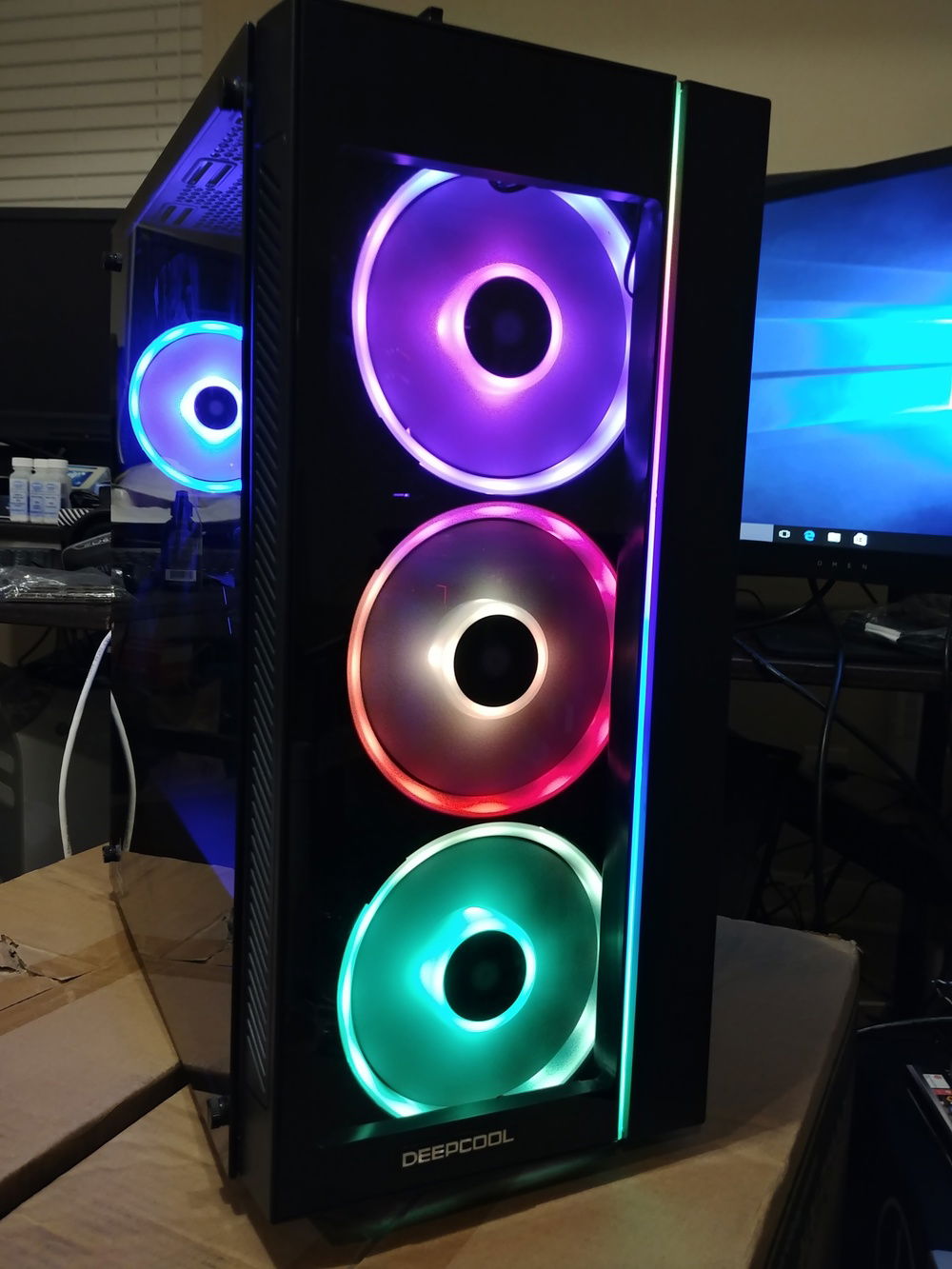 The RGB solution is ridiculous, separate software for the mouse and keyboard, the RGB RAM, the motherboard, the fans and strips, and one for the AMD Prism.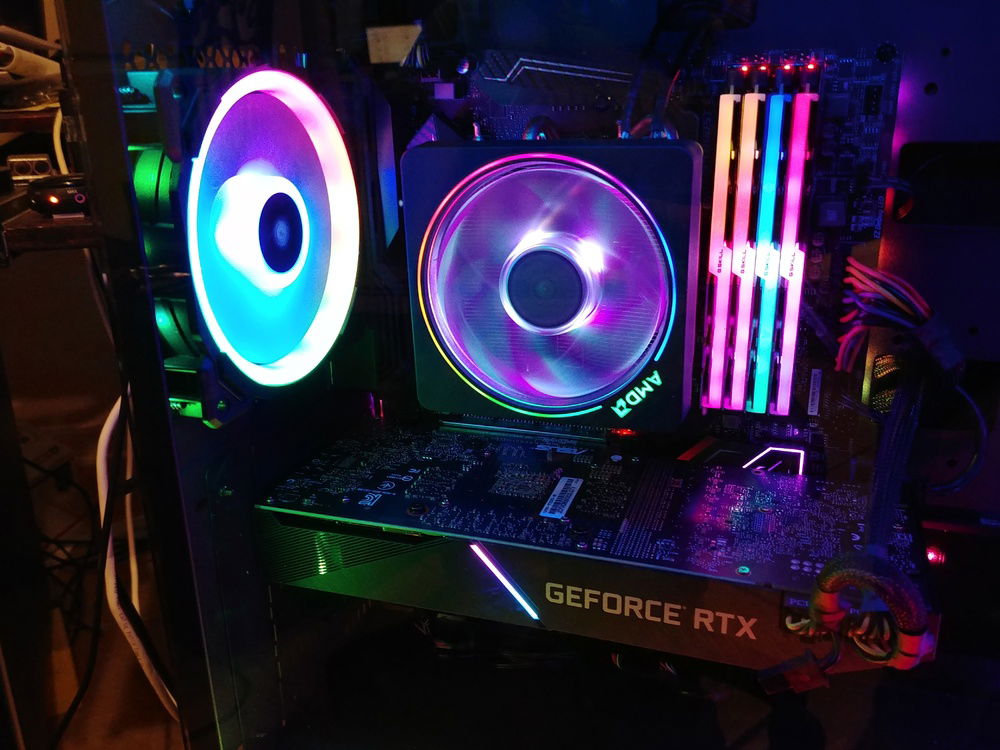 The Wraith Prism stock cooler is by far the best stock cooler I have seen - there's one mode (via software), where you can create illusions through the fan and using different colors, the neatest thing I have ever seen in a fan.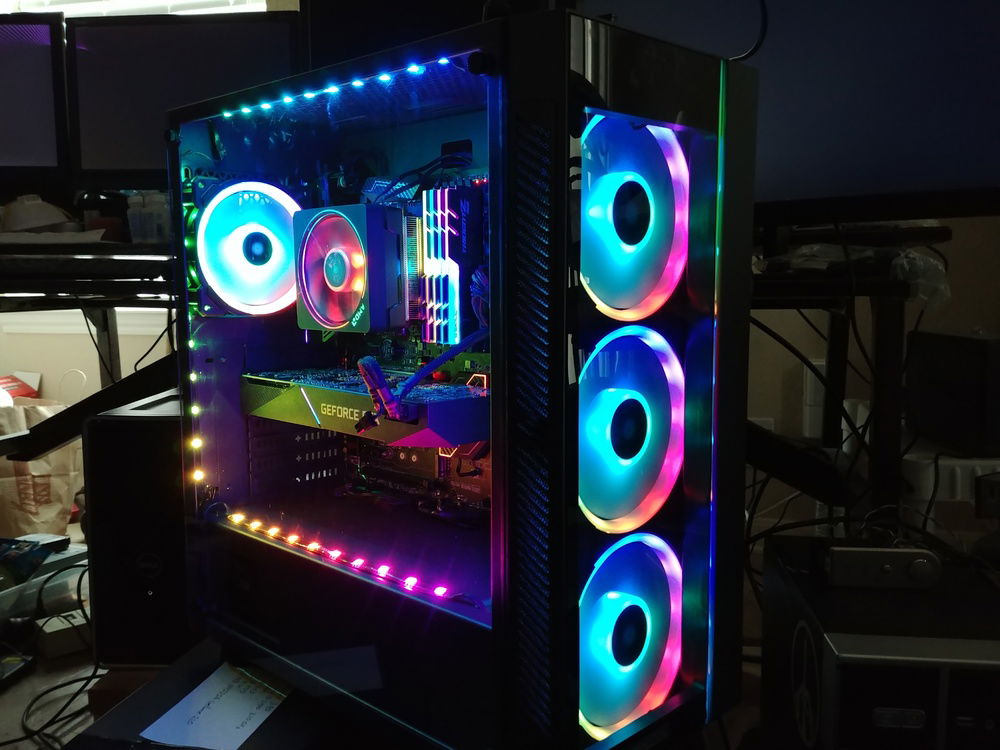 Lots of RGB and definitely a premium for it. Ridiculous there's no standard for all of it to work together.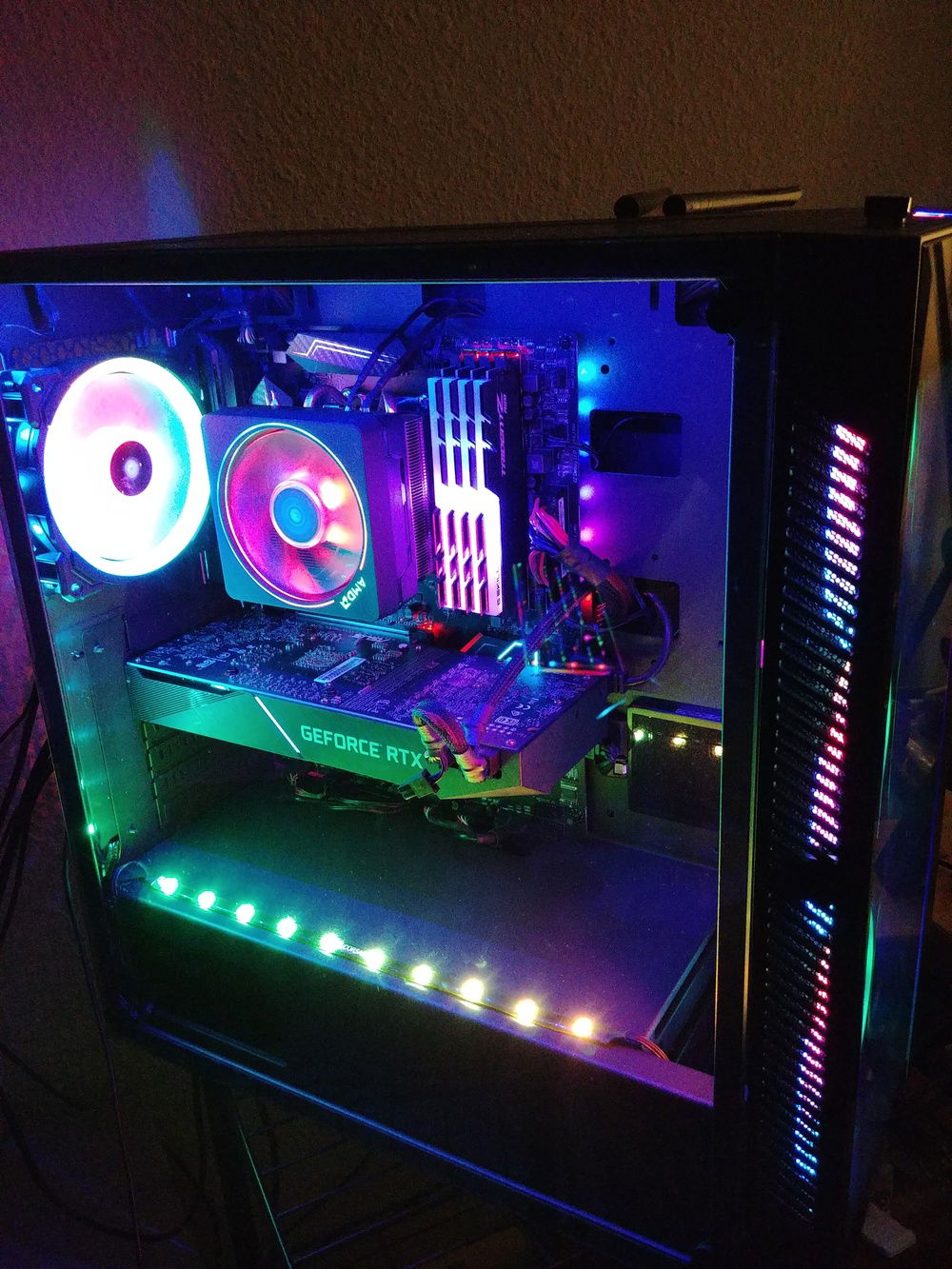 Every time I see that RAM I want to cry because it was very expensive. The RTX2070 was too, but direct from Asus for $450 made me feel a little better.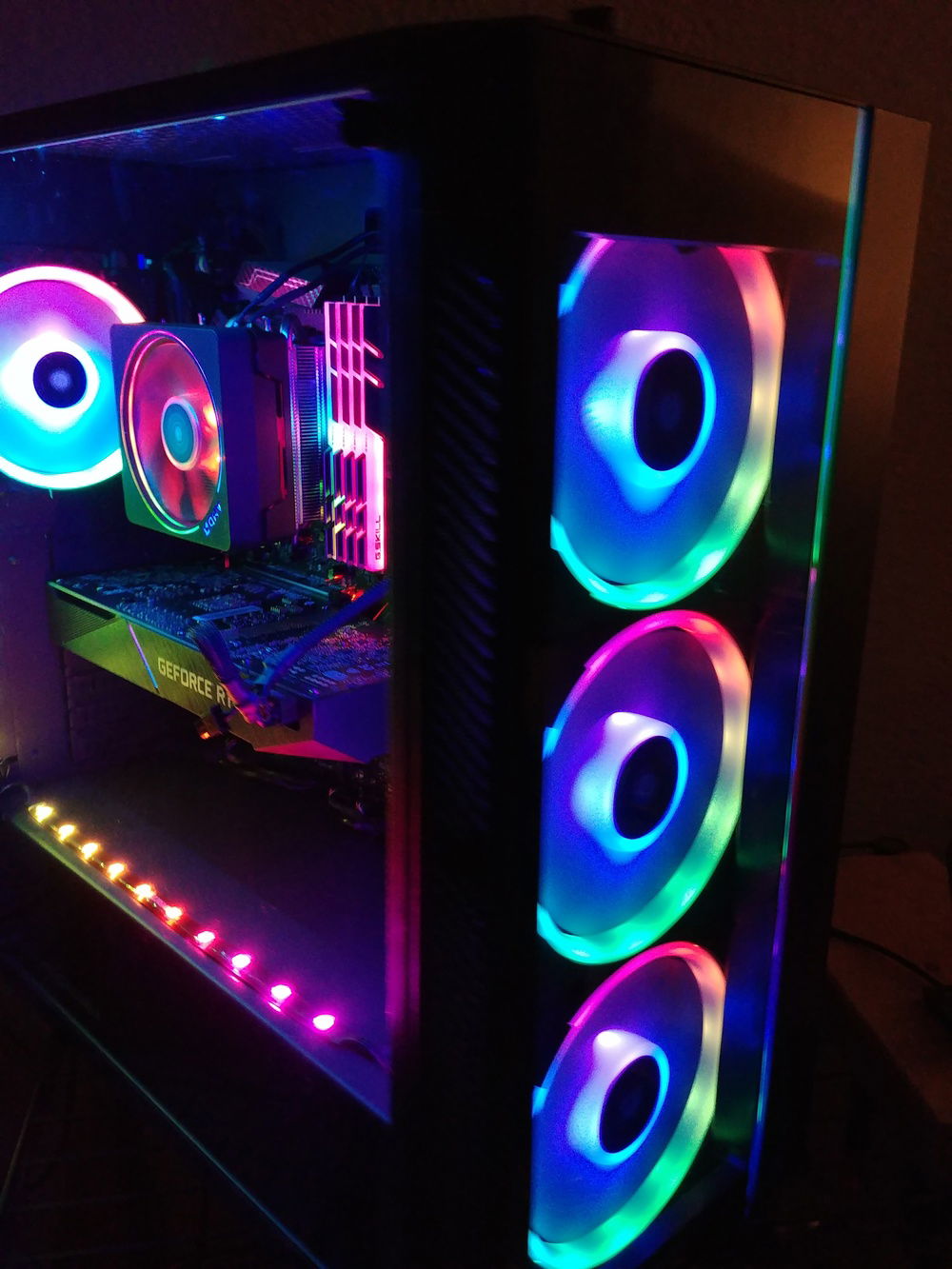 For all of the features that come with the MoBo, it doesn't have a 5v RGB header, meaning that the case front RGB strip is controlled mechanically through a case switch.