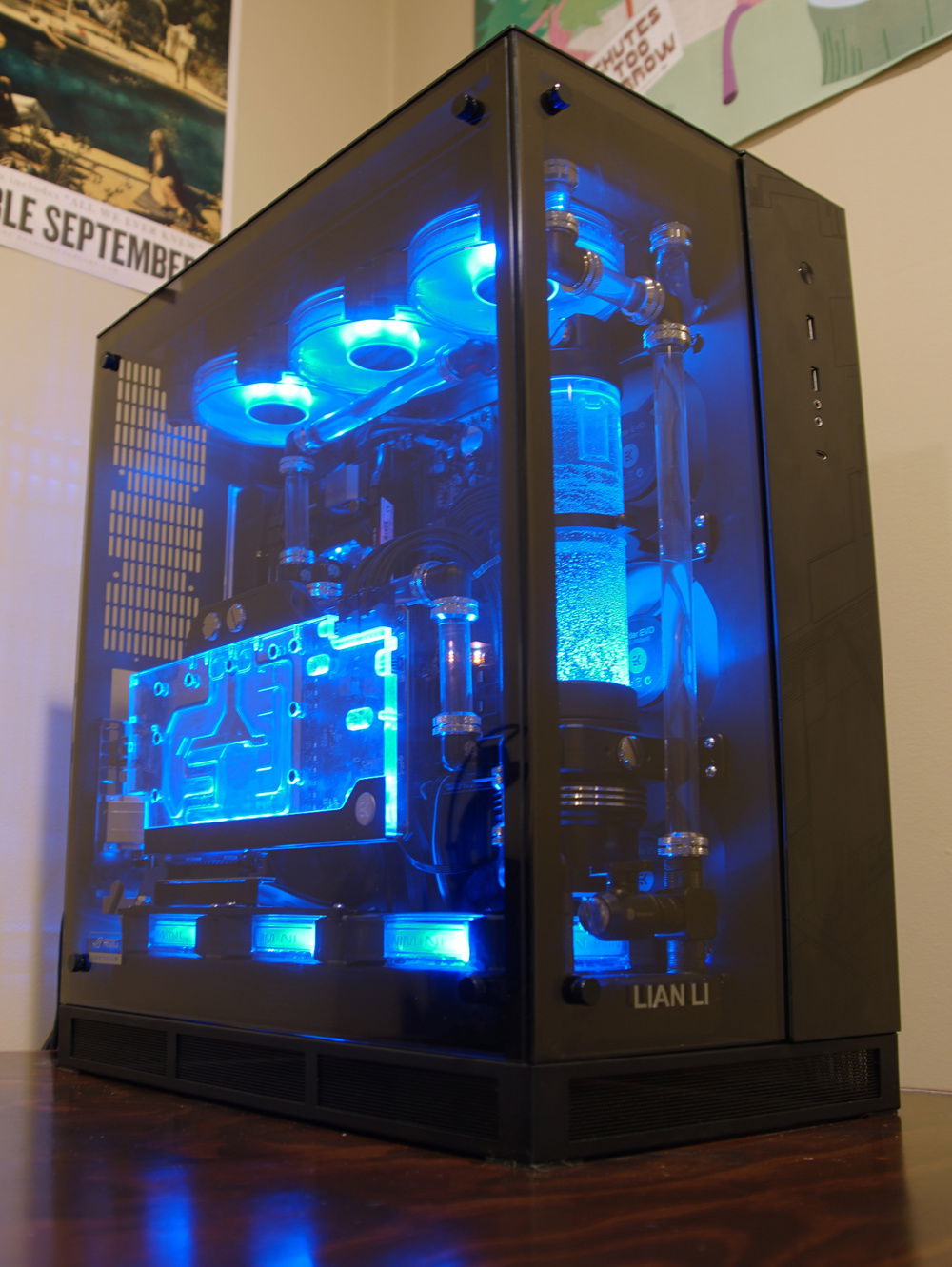 Main Pic 1, love the class of the Lian Li PC-O11 WGX.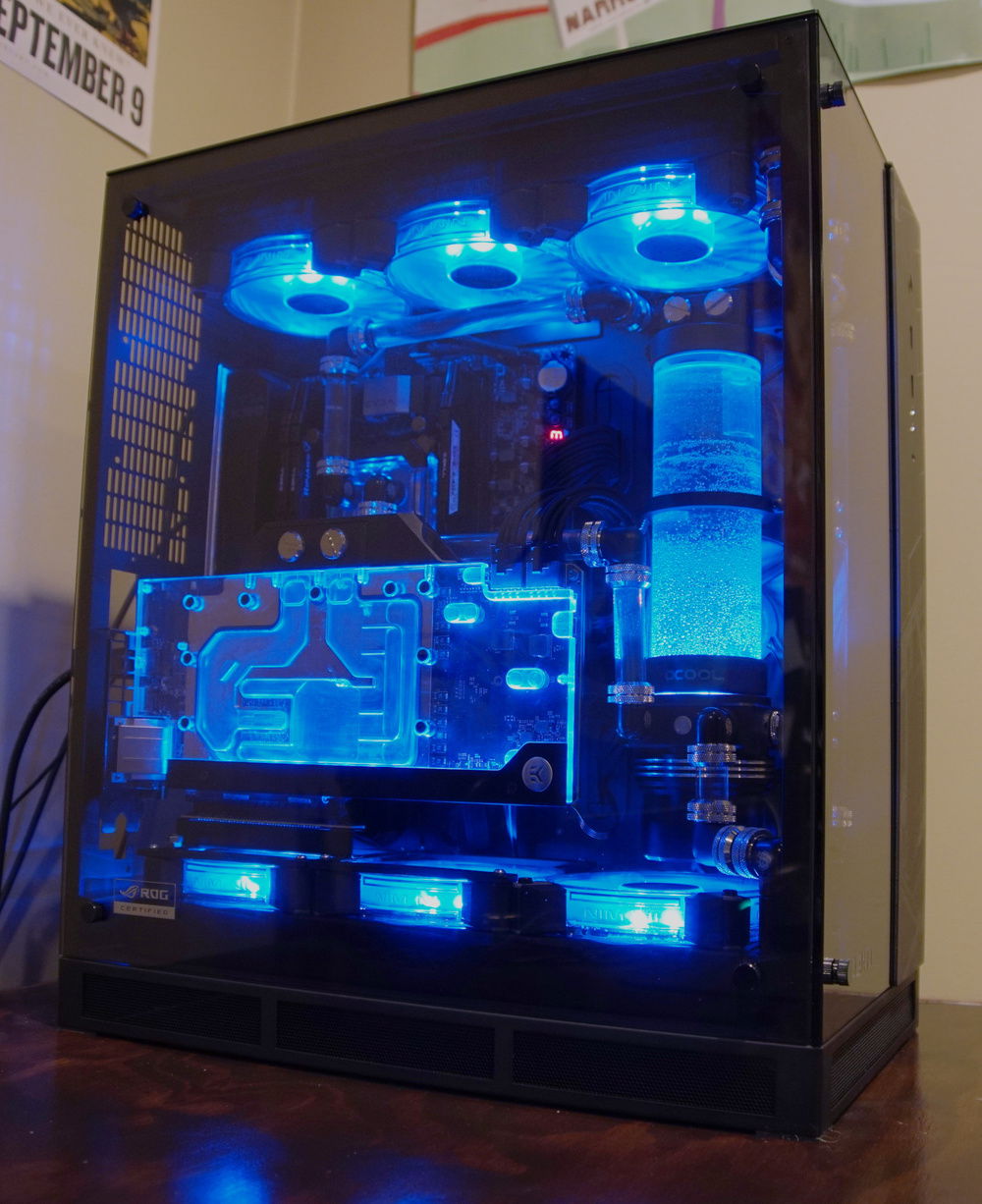 Main Pic 2.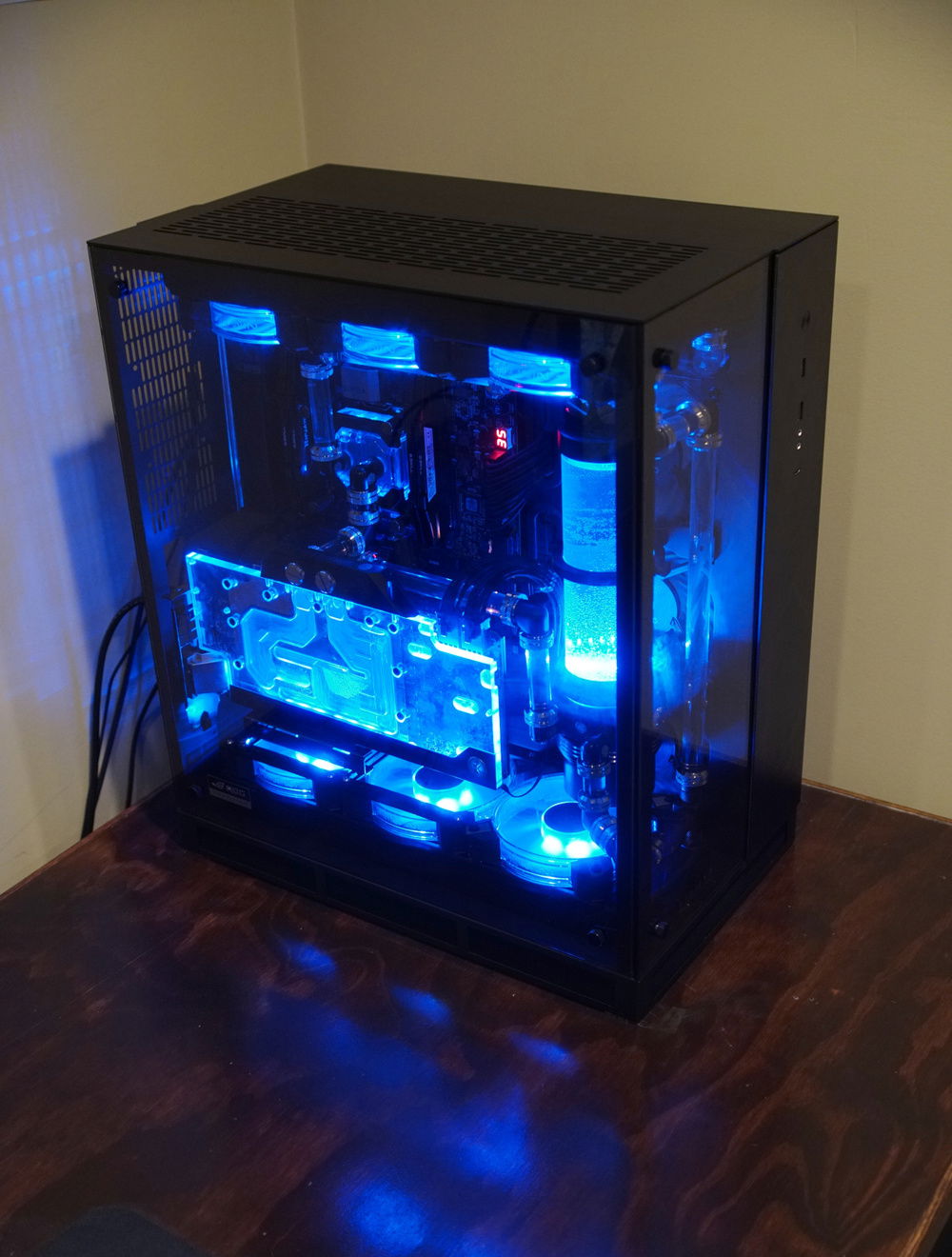 Main Pic 3.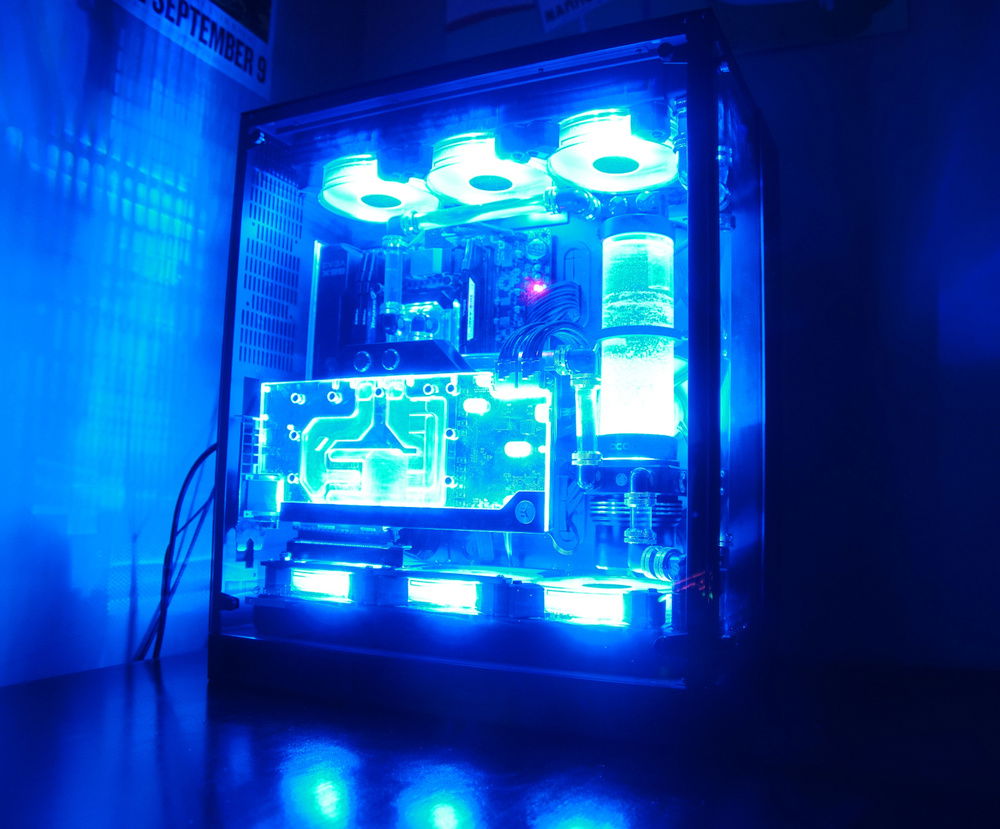 In the dark, what a lightshow (not this bright in person at least).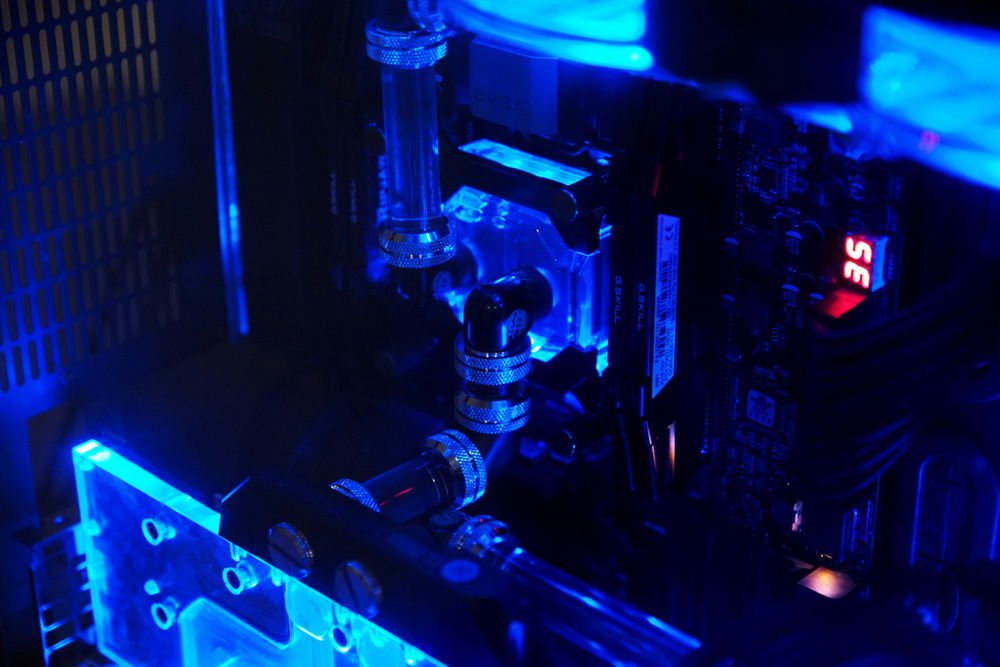 CPU block segment of the loop.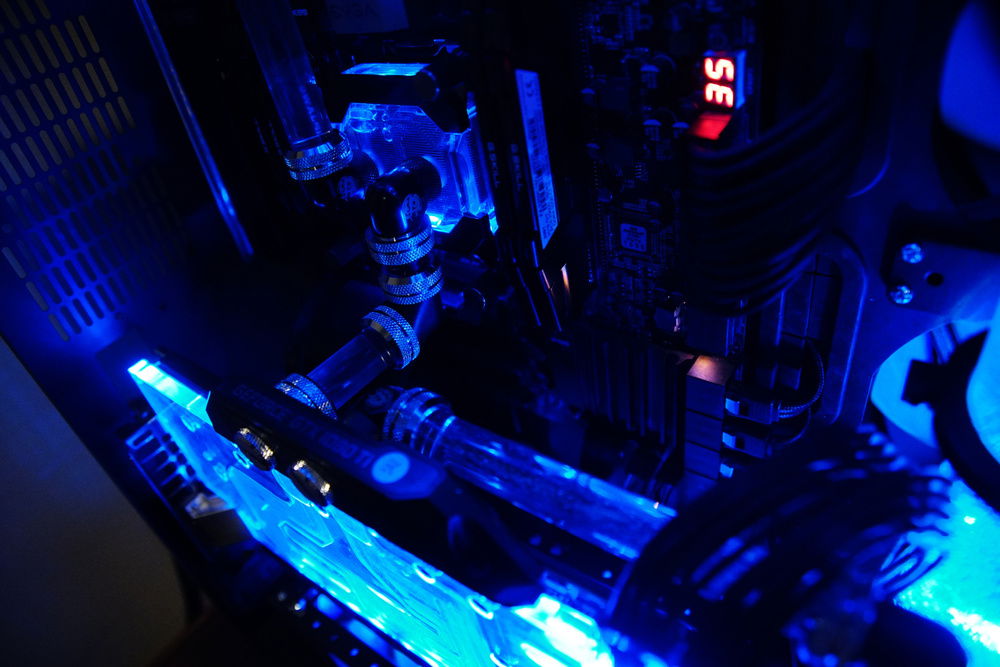 GPU/CPU blocks segments of the loop.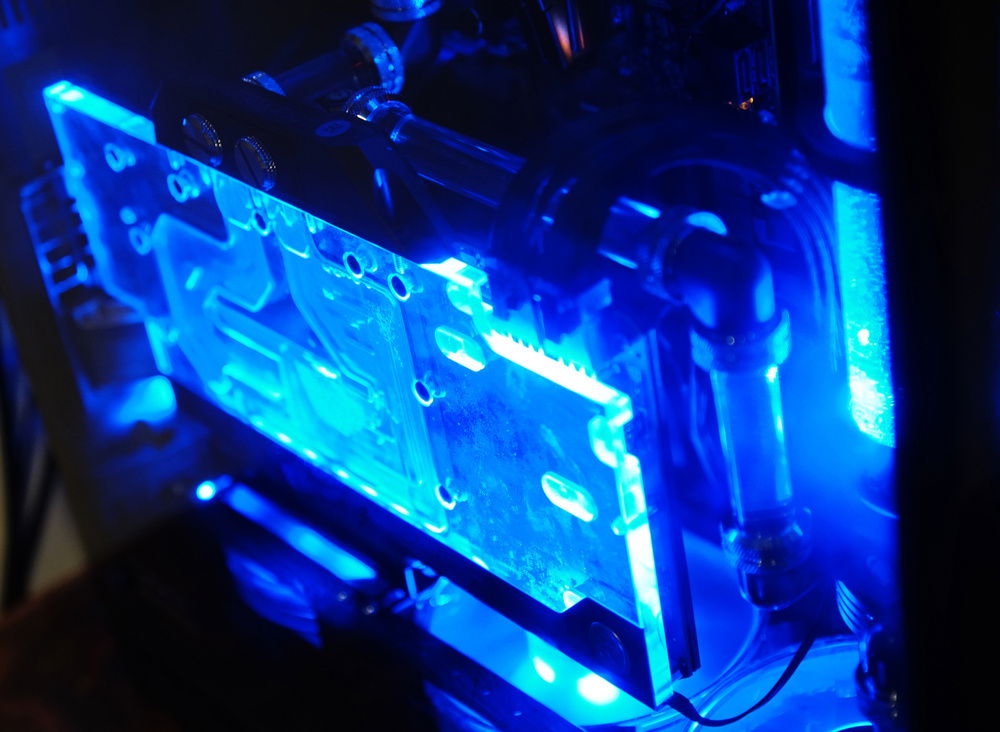 GPU Block segment of the loop.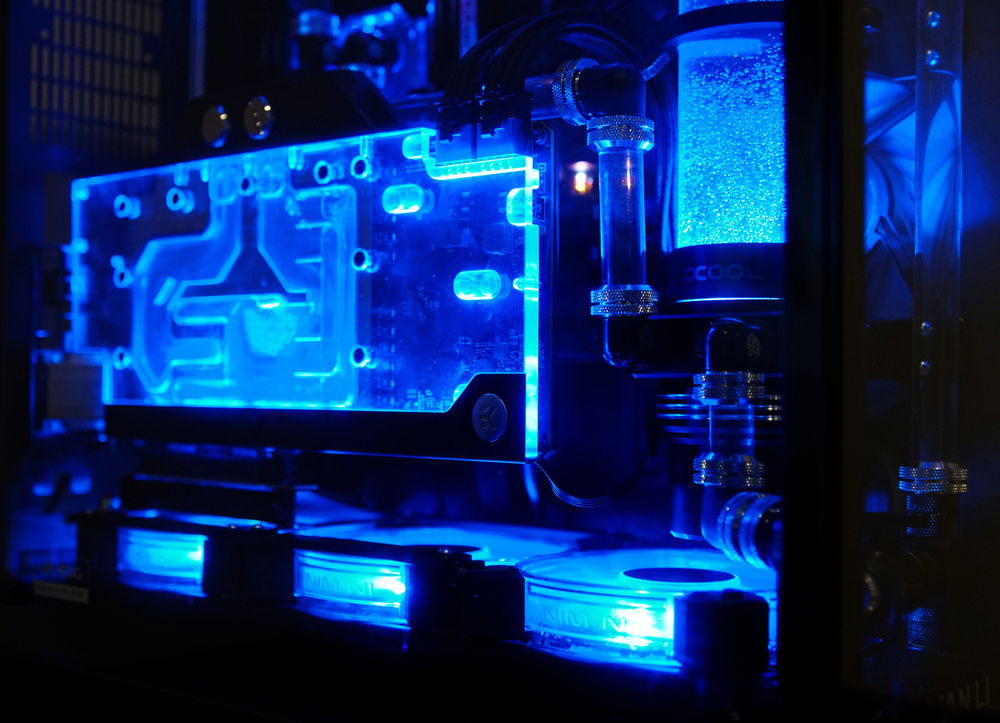 GPU/Res segment of the loop.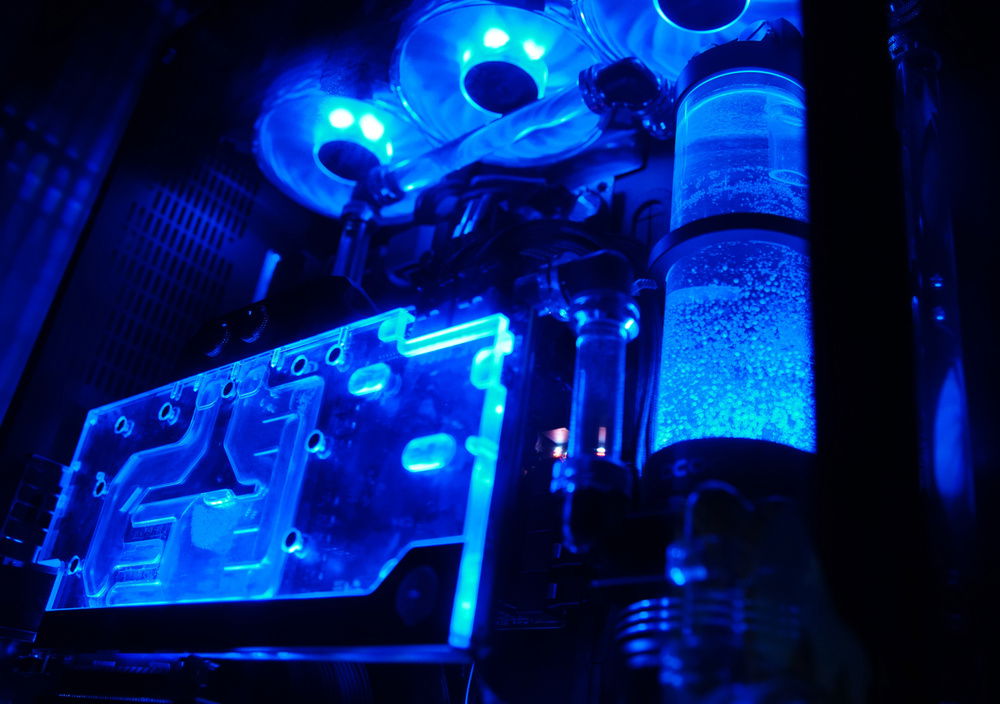 Check out that top triple rad...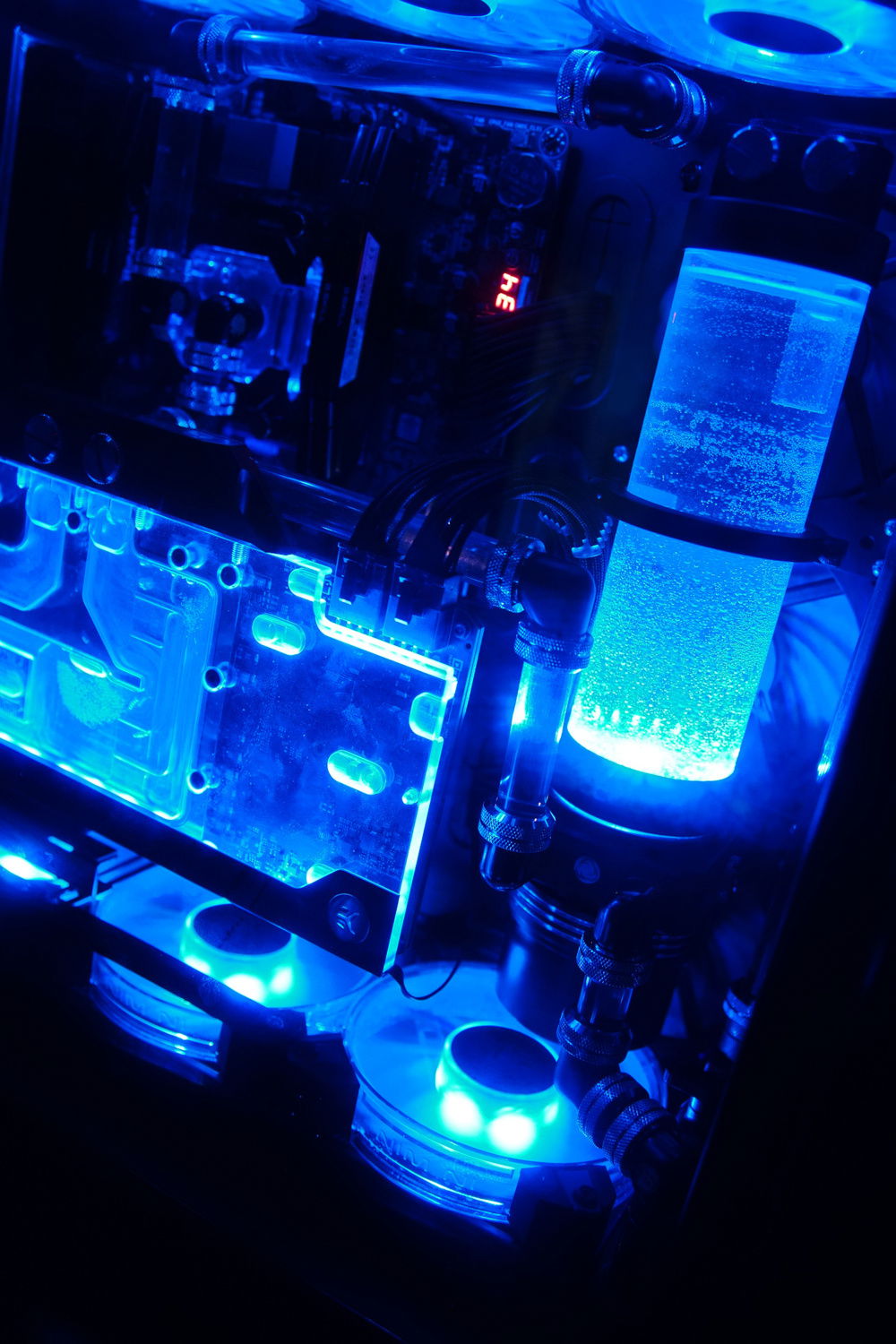 Black EK 90 with 2 silver Bitspower compression fittings, looks great IMO.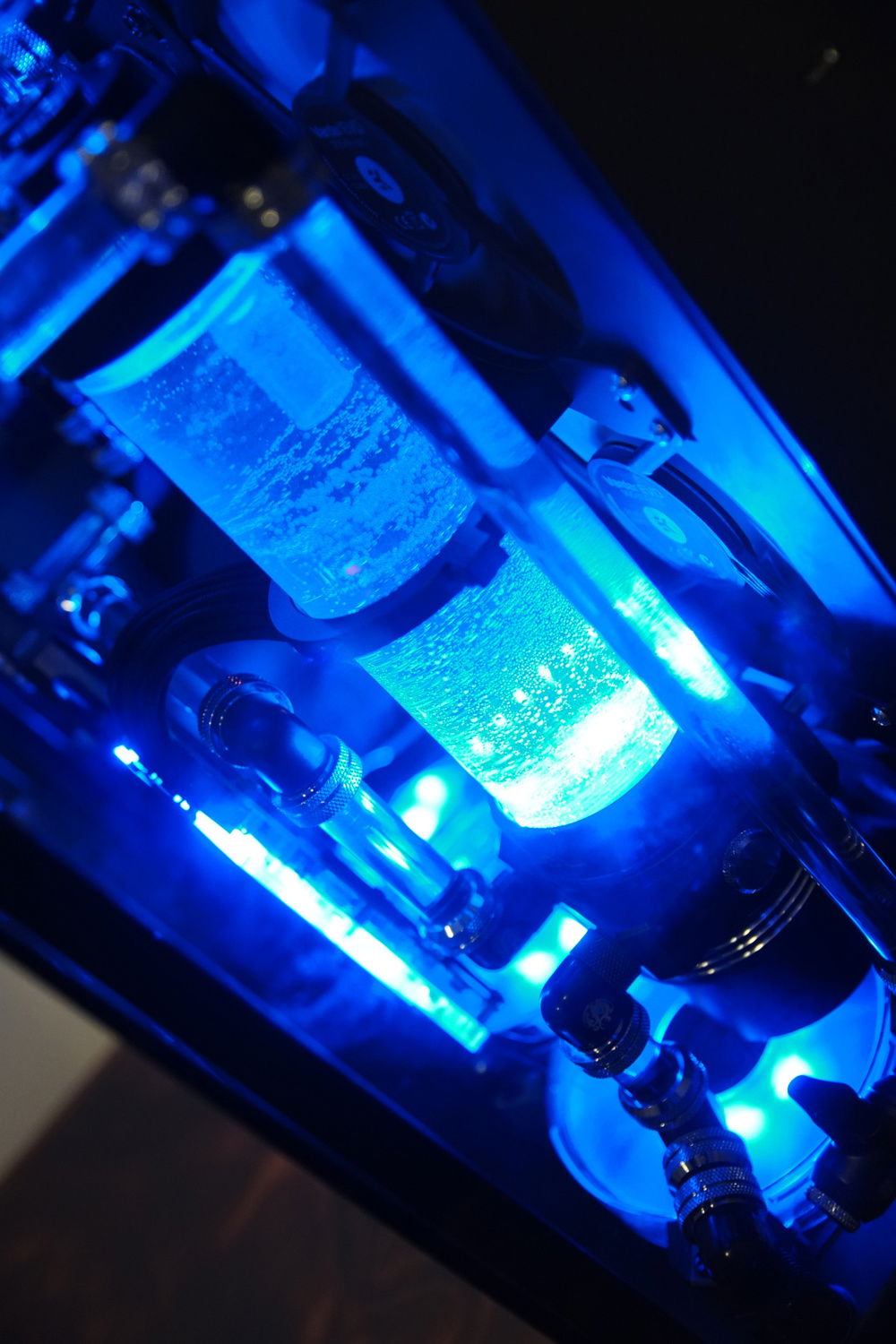 Res segment of the loop.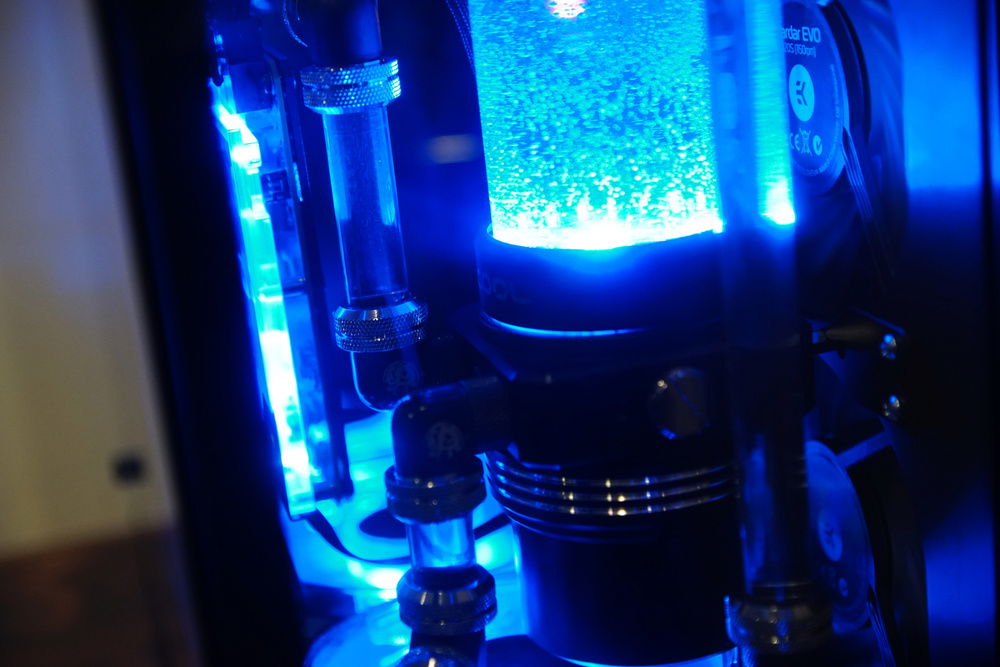 Res segment of the loop. Can you see the repetition of reverse 90 fittings from the CPU block?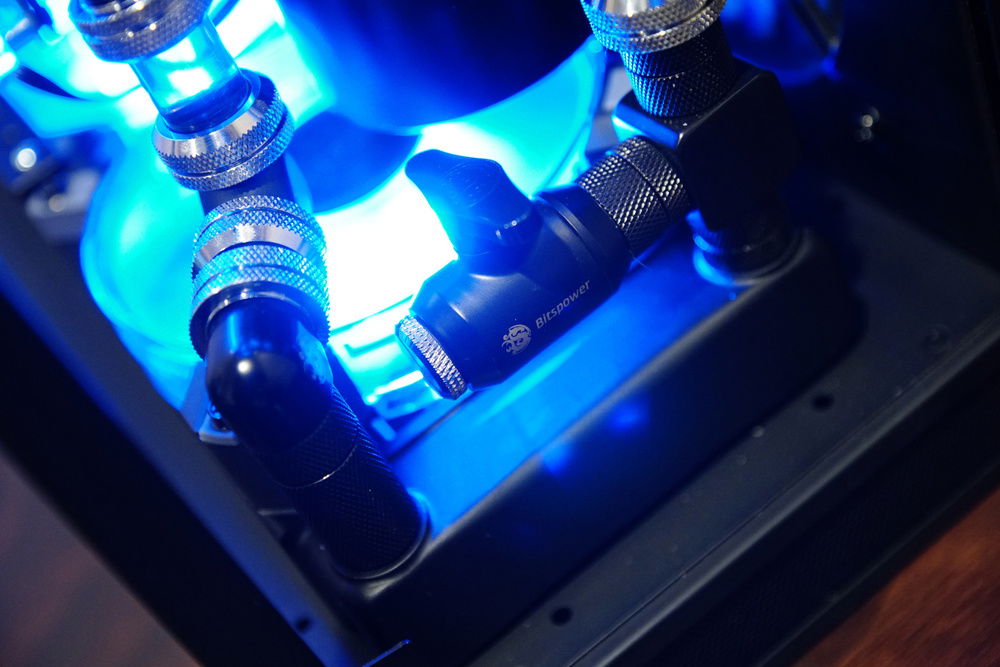 Drain system, gets everything but the bottom rad, as intended.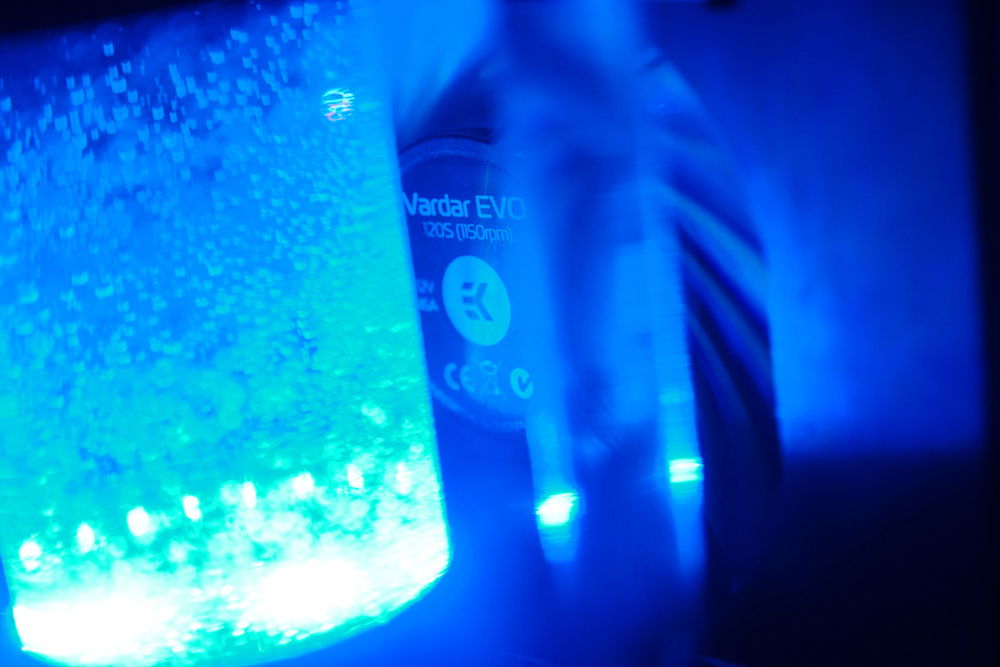 EK Vardars hiding in back, great fans.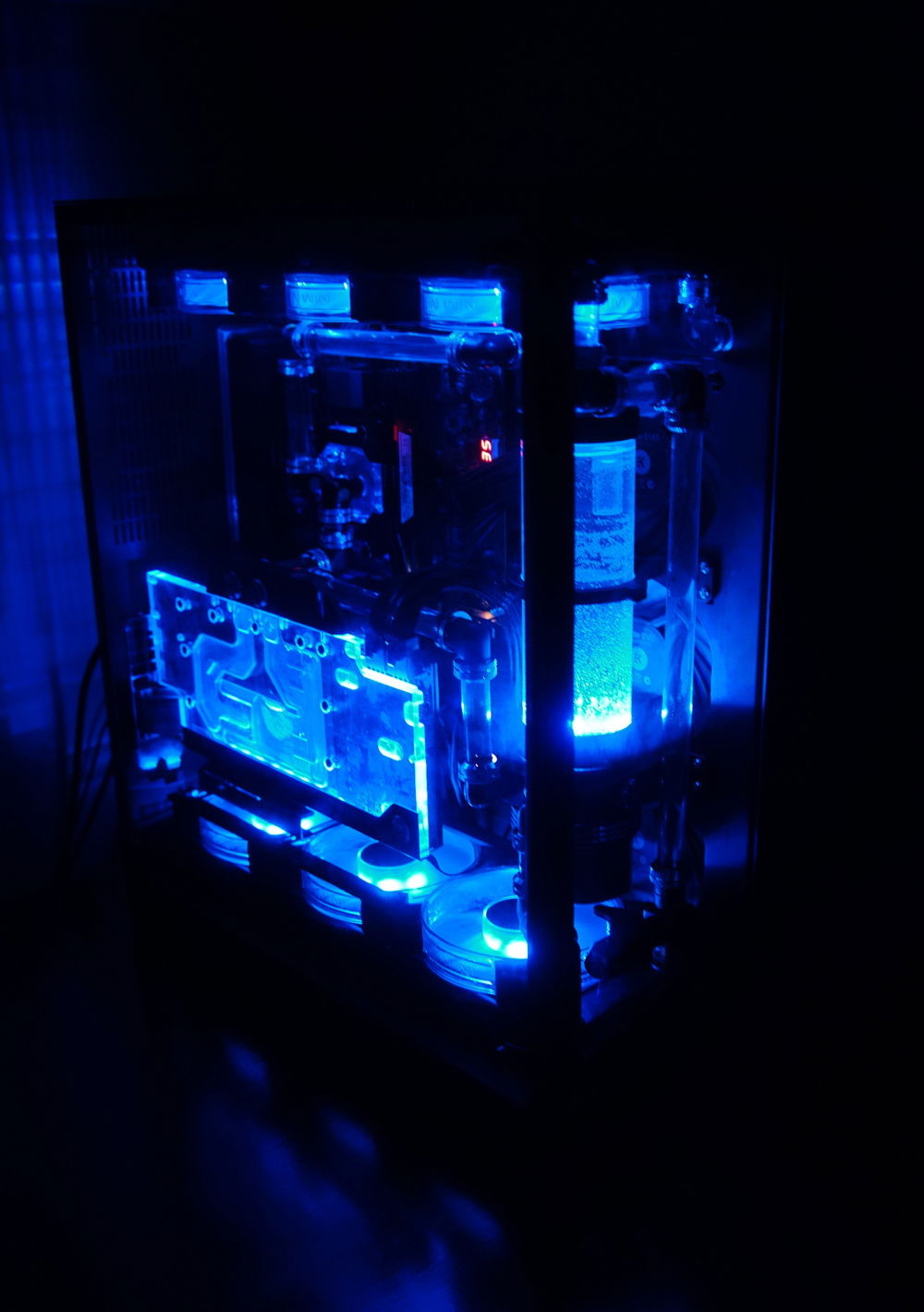 Putting it all together, closer to what it actually looks like in the dark.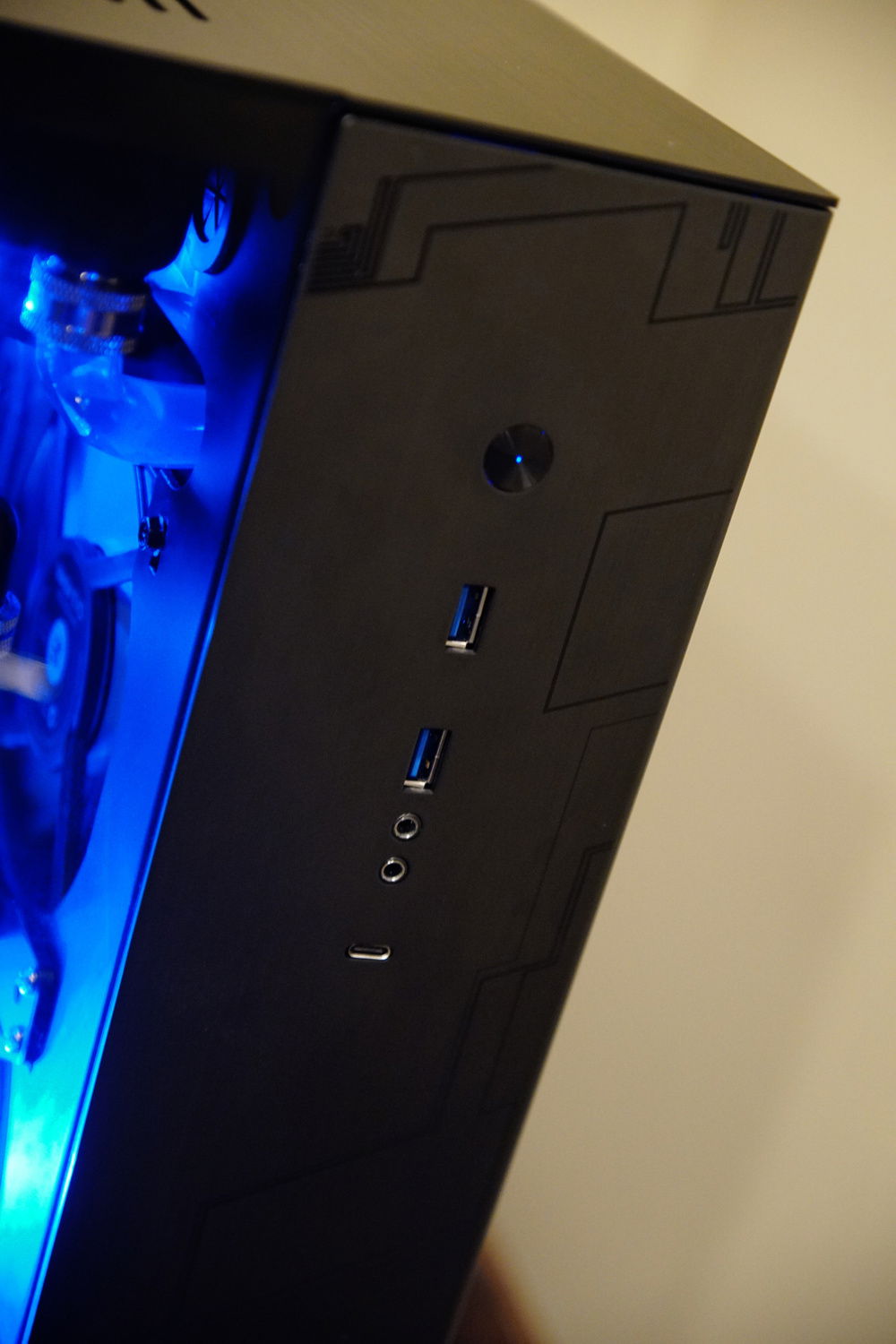 The stencil on the WGX grew on me over time.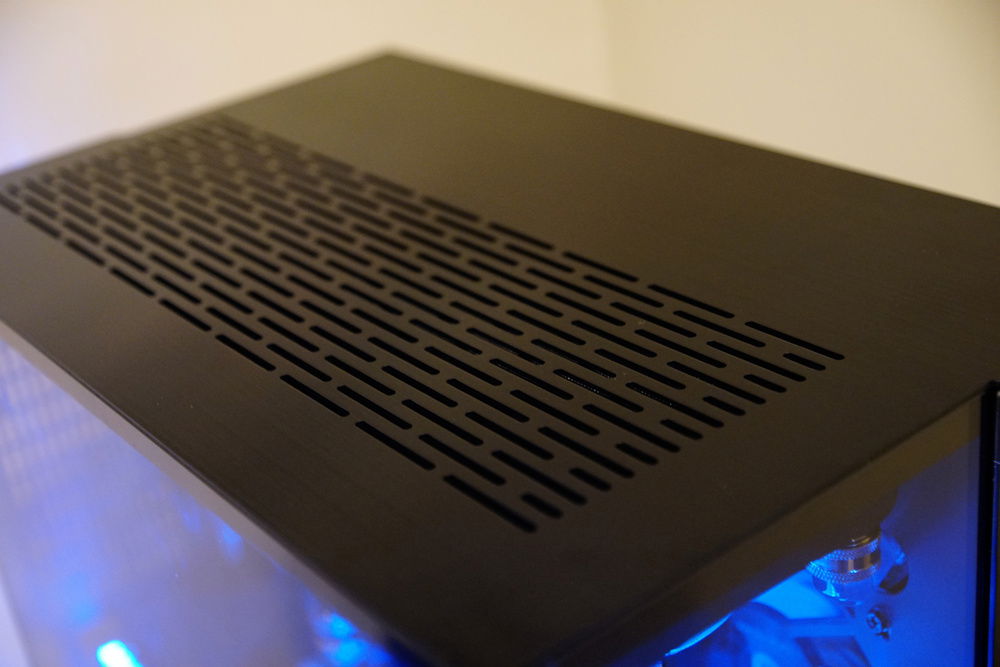 That brushed aluminum...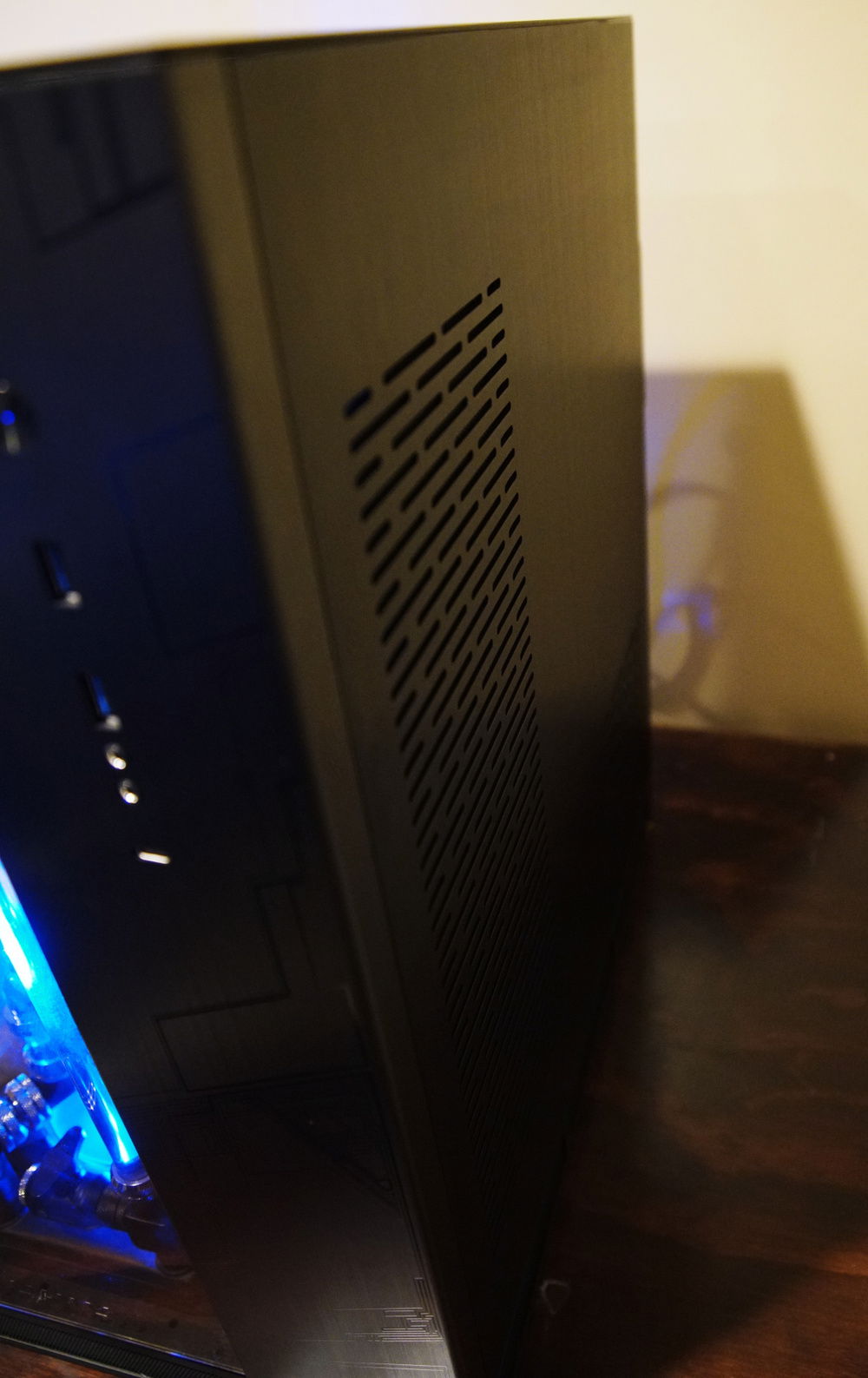 Rear intake for the back rad.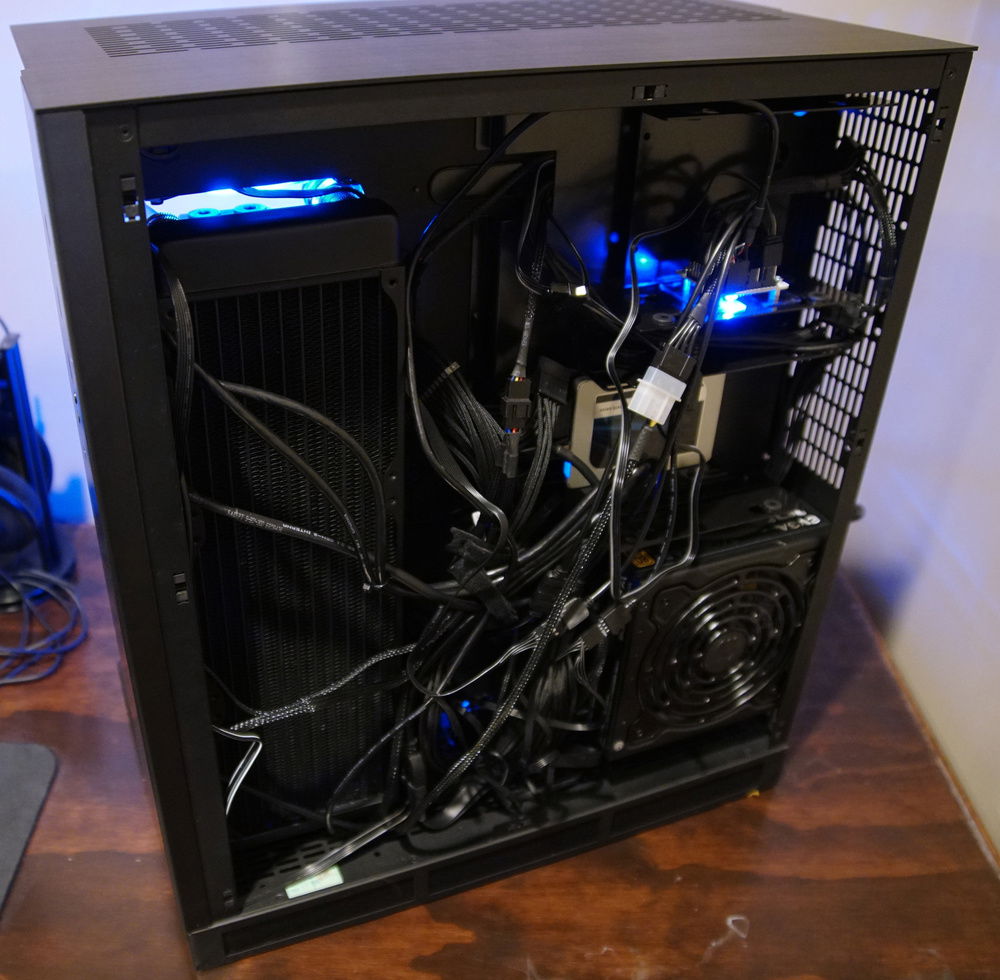 I swear it looks good in person.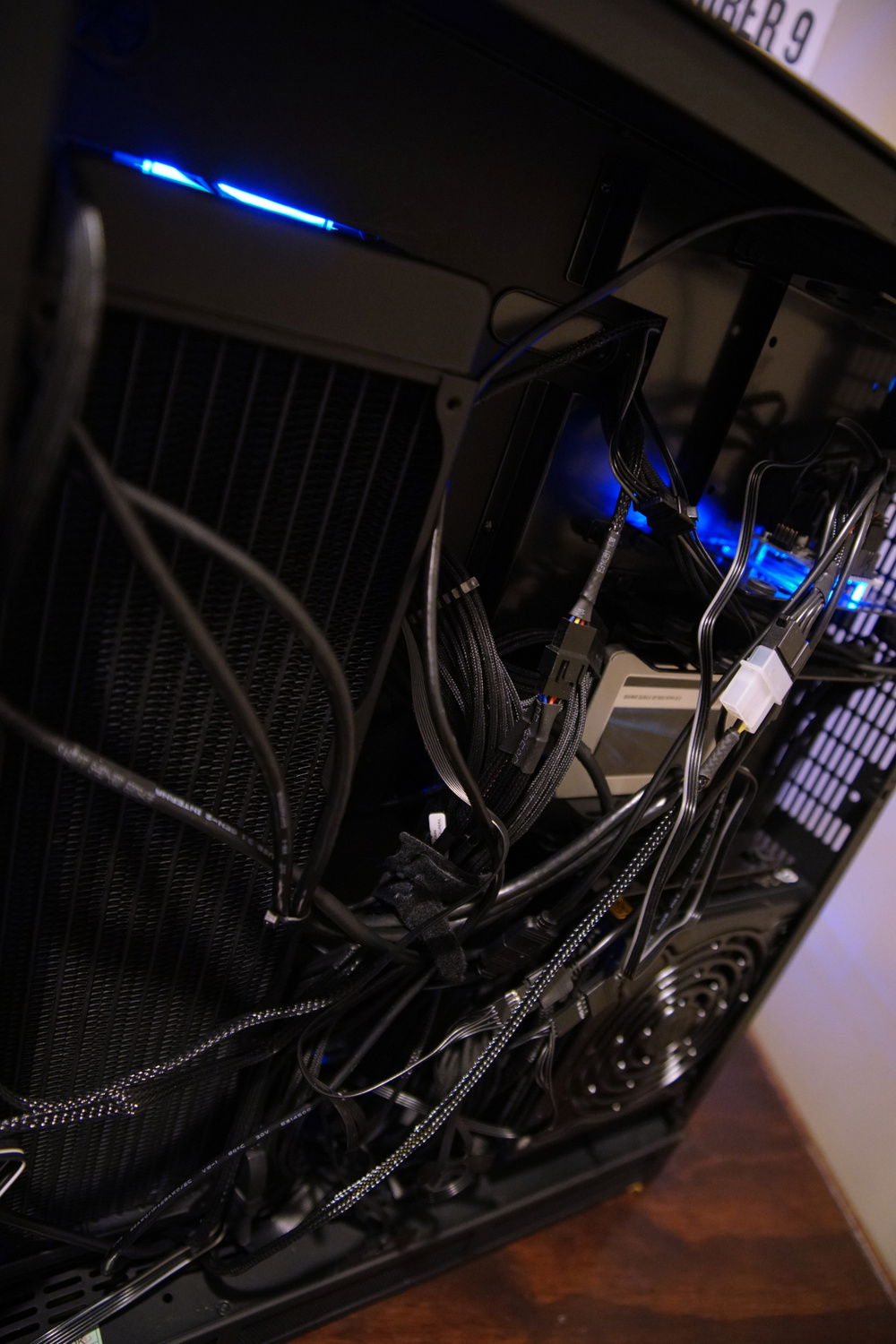 Nice to have a dual compartment case.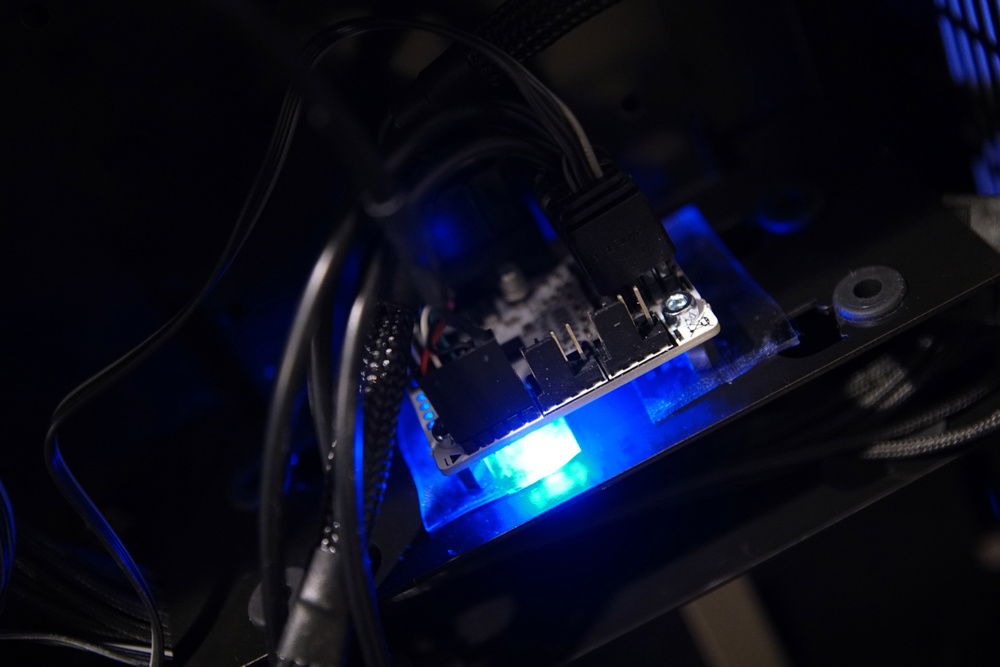 Aquacomputer Fabwerk, recommended, but I hope they update it with DRGB soon.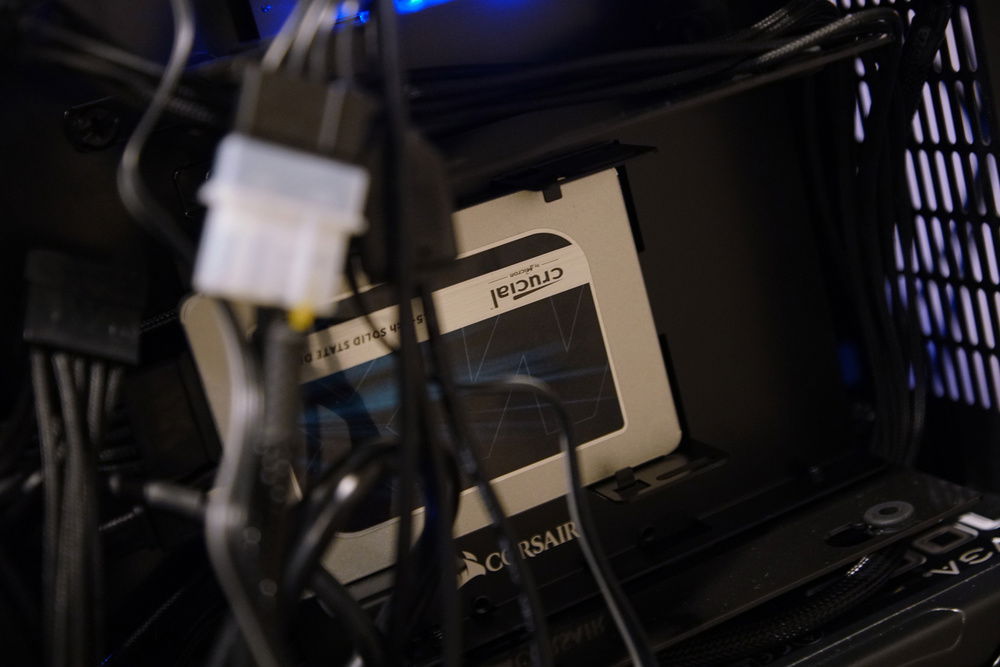 My one 2.5 SSD, will be getting more soon.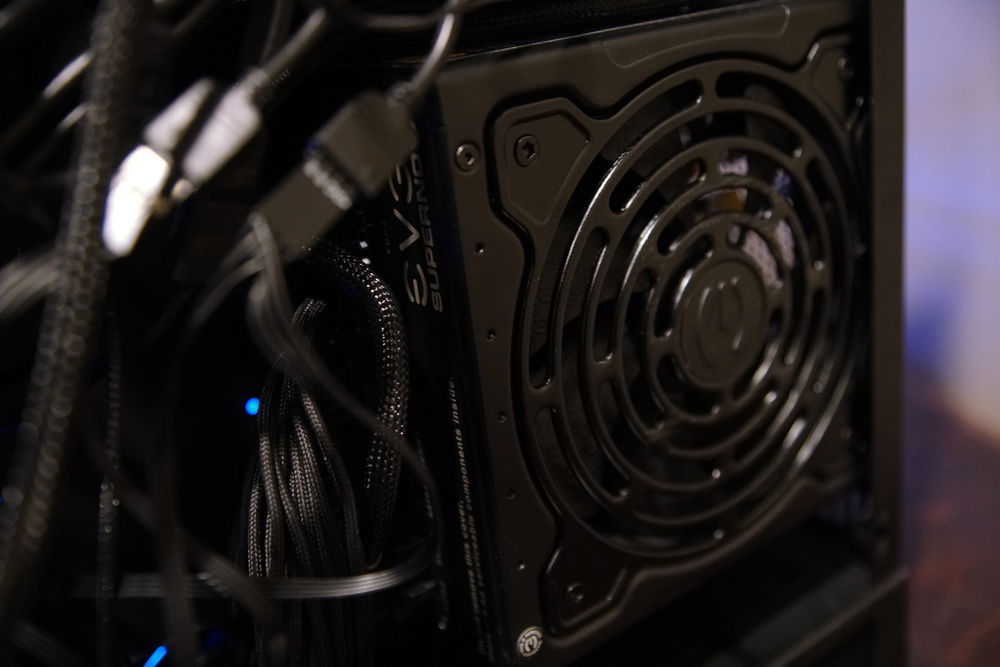 New EVGA power supplies look fantastic.