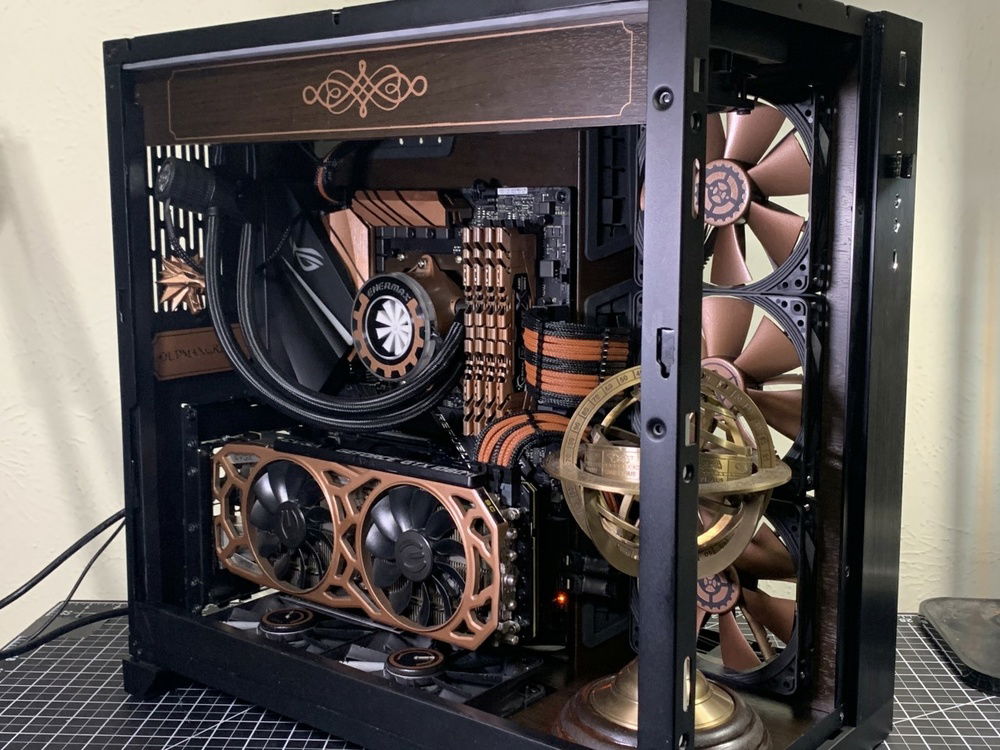 I love the steampunk, old world aesthetic. I wanted lots of dark wood and copper accents.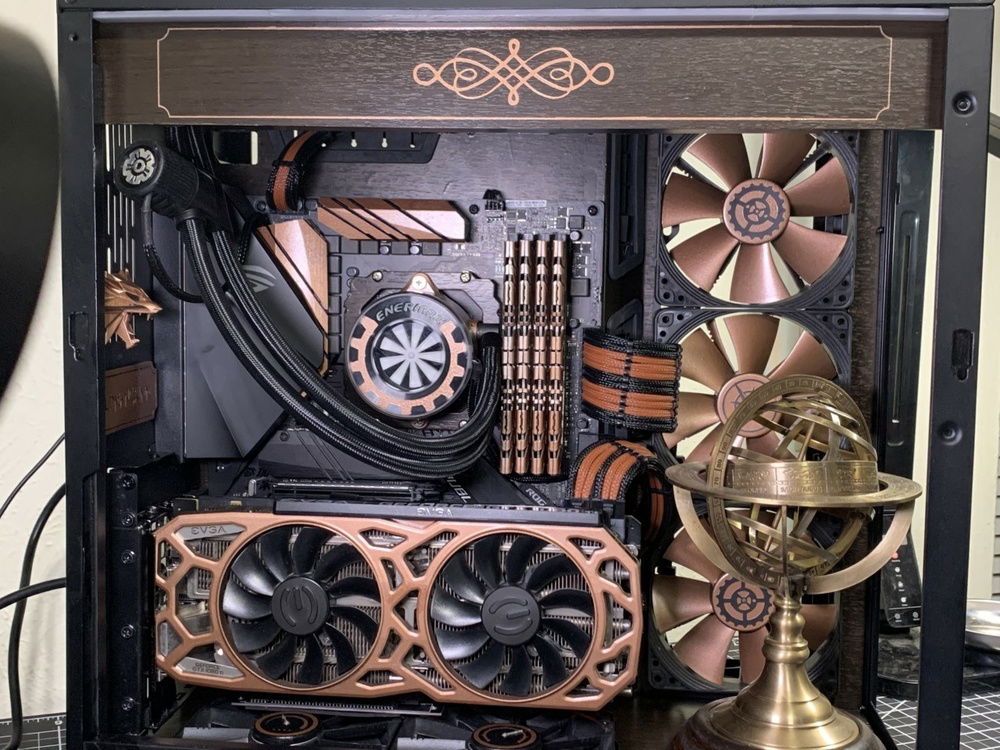 Noctua has formally chastised me on twitter for painting my fans.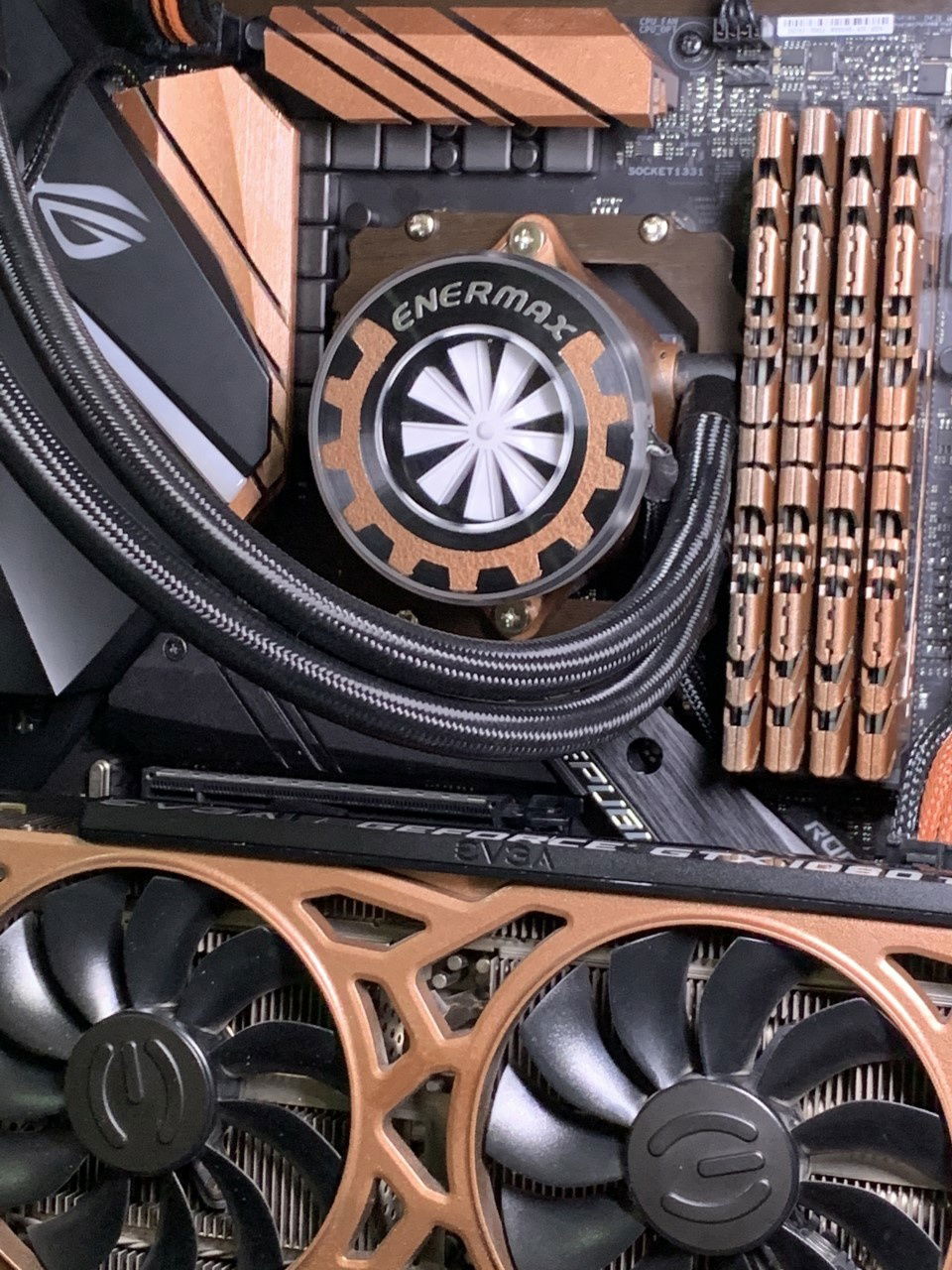 The flow impeller in the Enermax AIO was perfect for this build.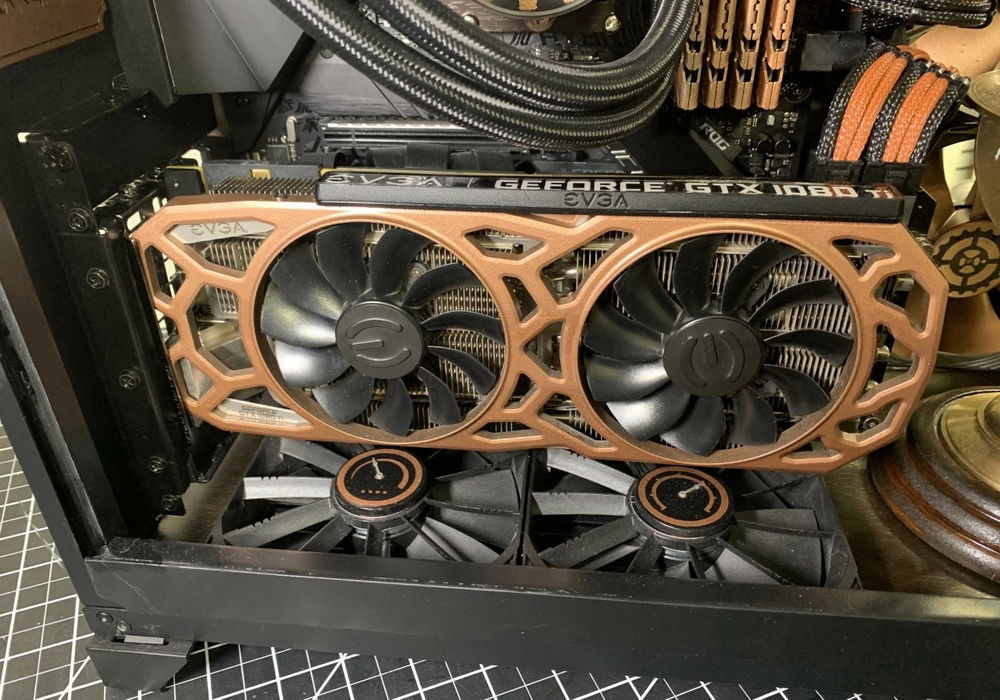 Gauges on the intake fans in the bottom of the case - I hope to some day install functional temp gauges there.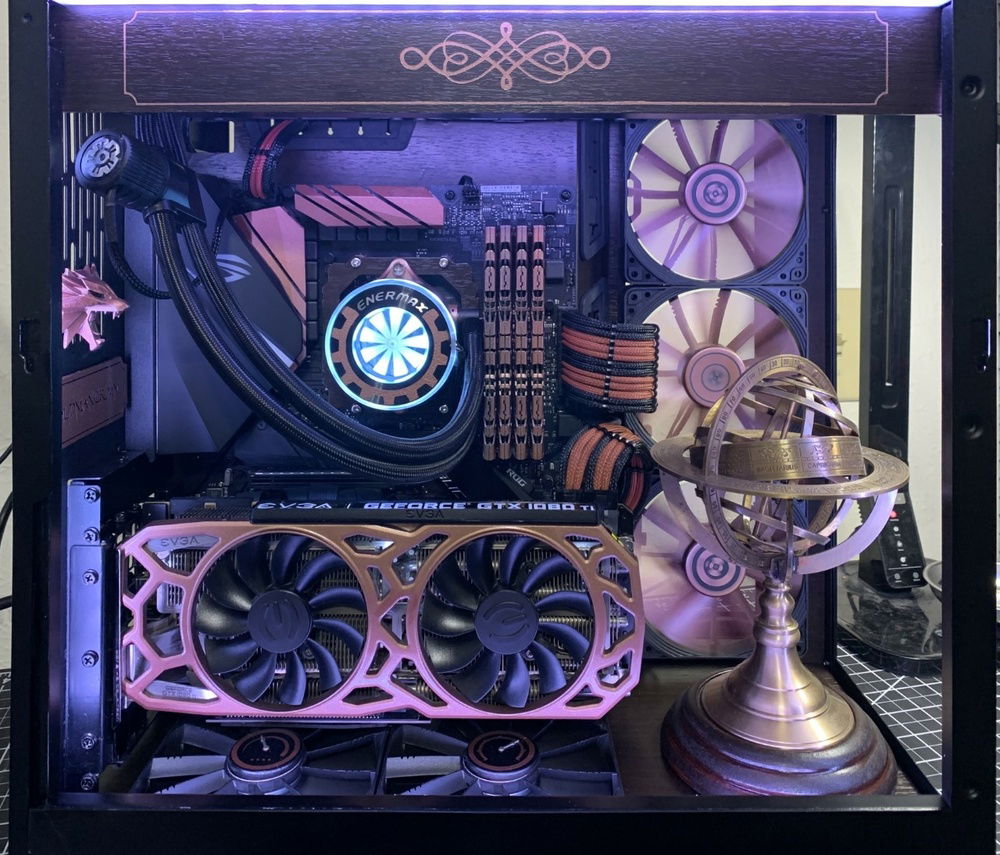 While it has fully addressable RGB lighting throughout, I keep it set to white just to illuminate the interior of the case. I used my own LED strips and installed them in opaque acrylic panels so the light diffuses nicely.
Added a "wood" panel, but had to keep the Lian Li logo. Most of the wood panels are just 3mm acrylic covered in a wood-grain contact paper.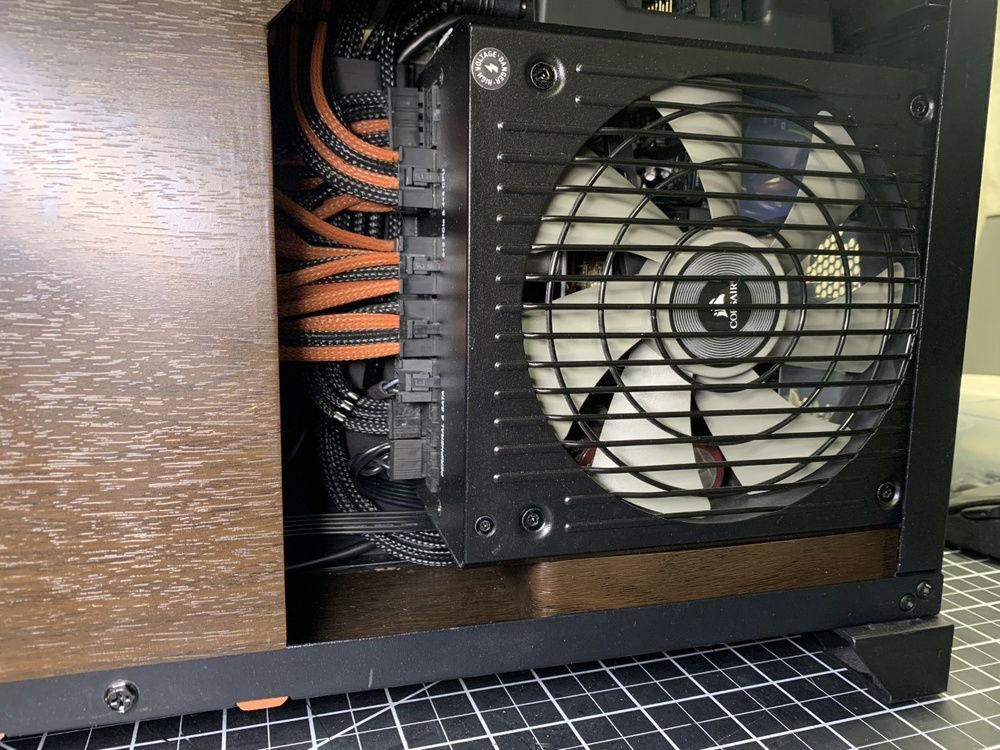 Small panel to hide some more PSU cables underneath.