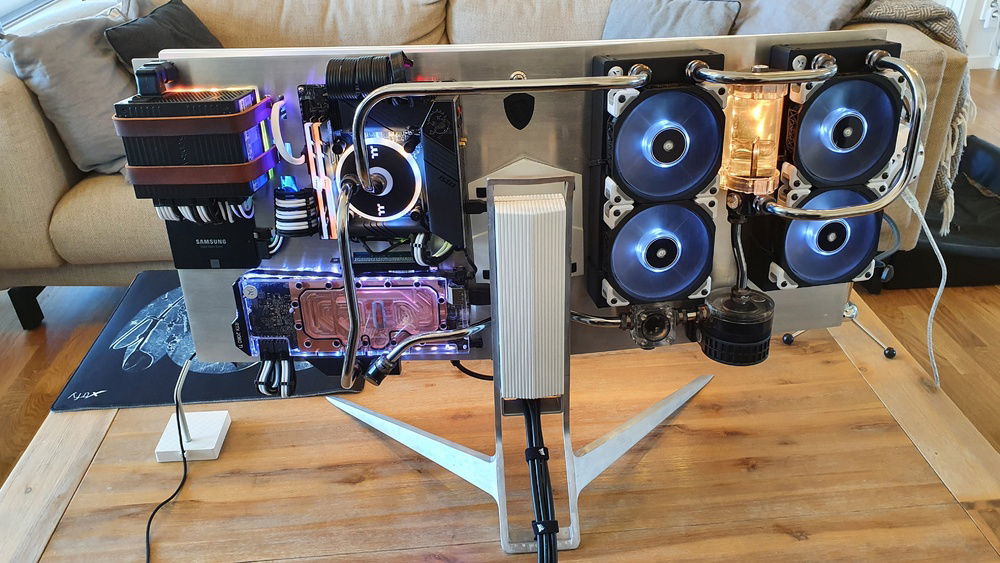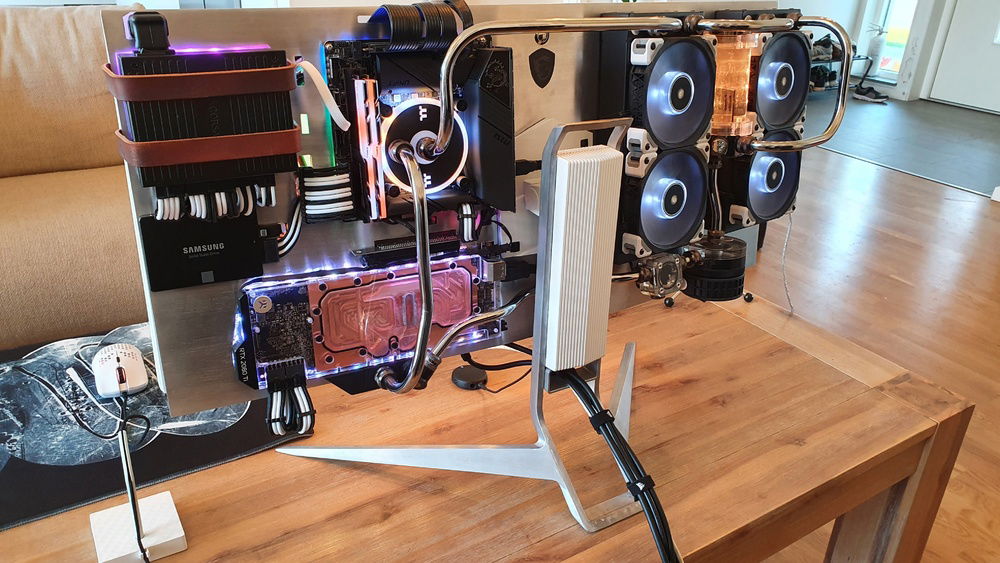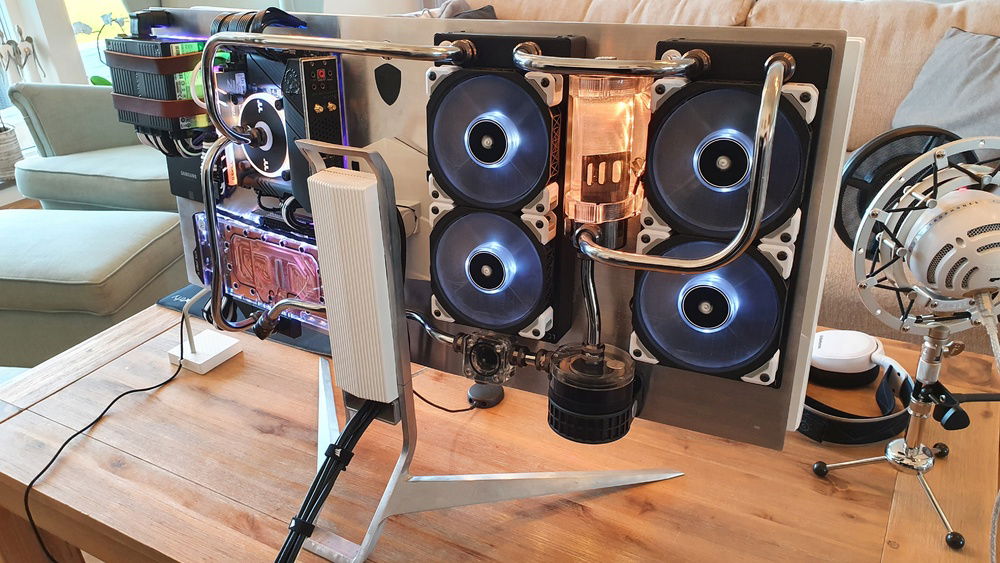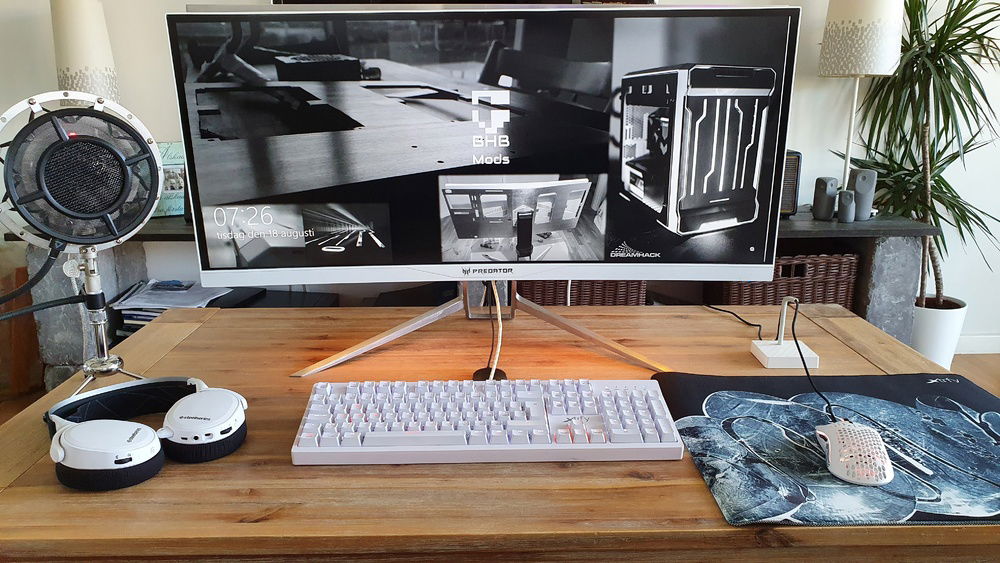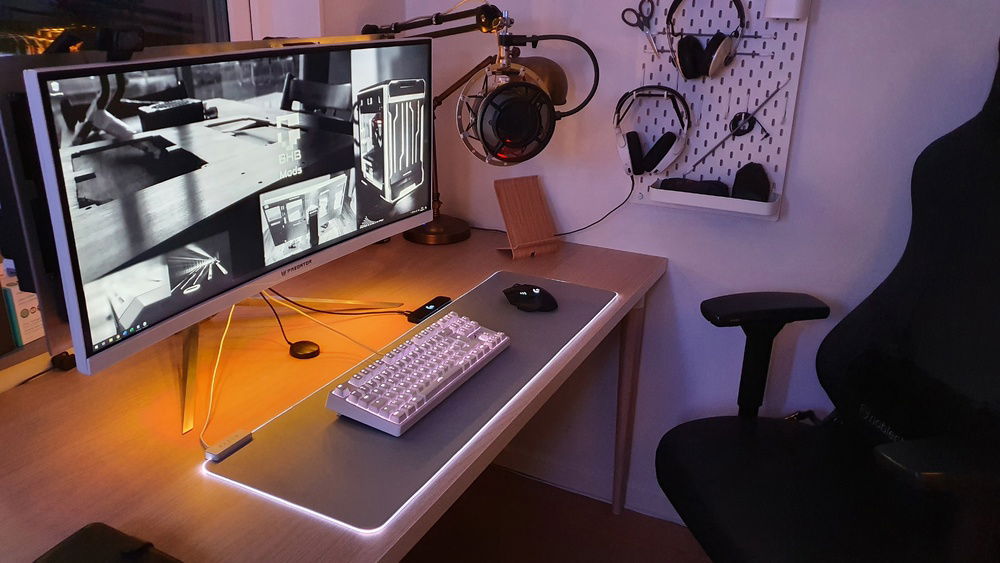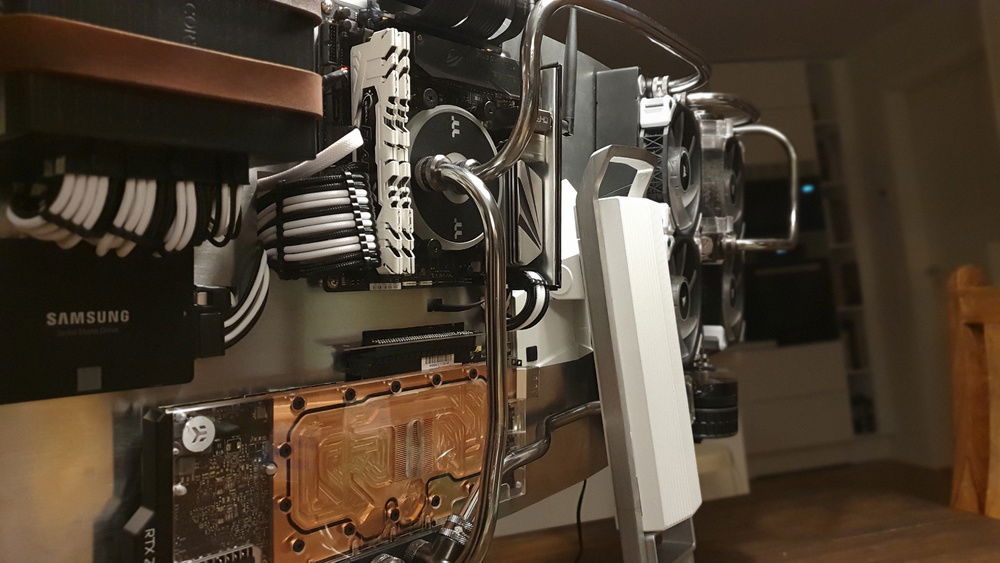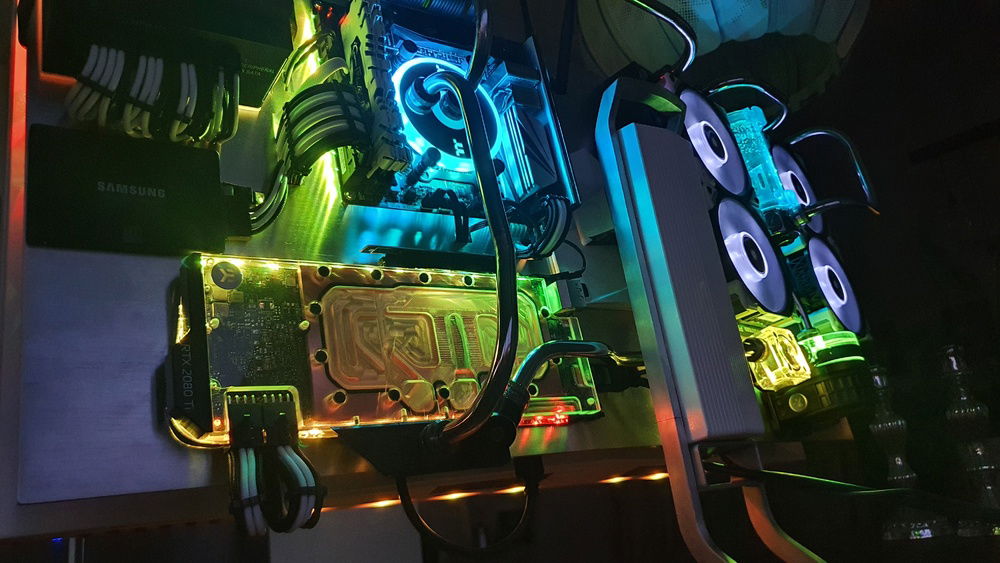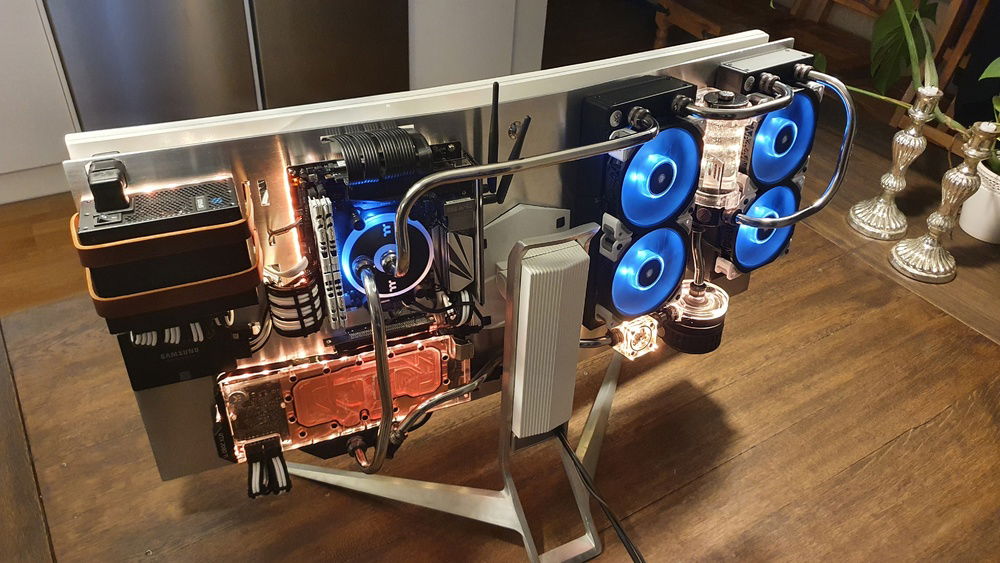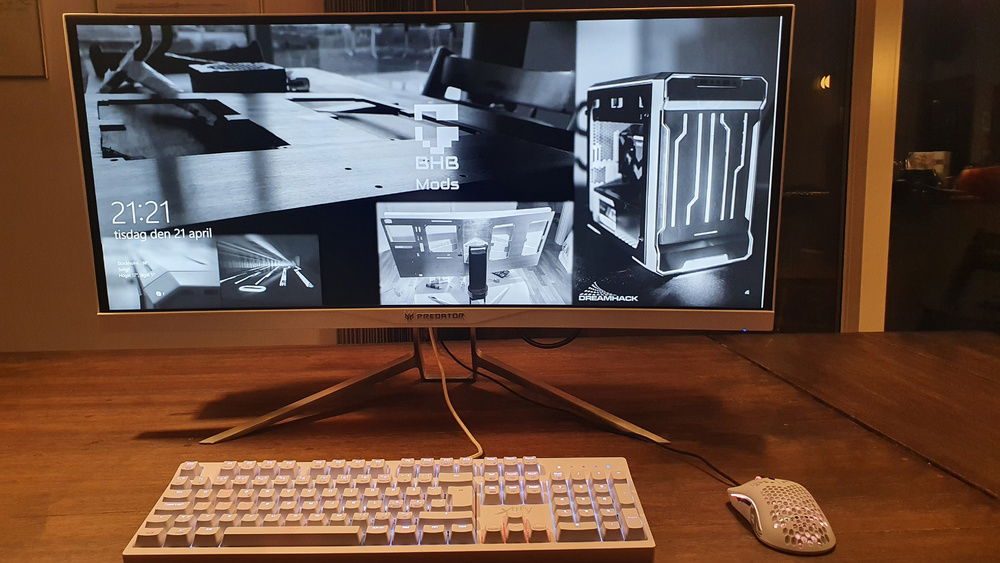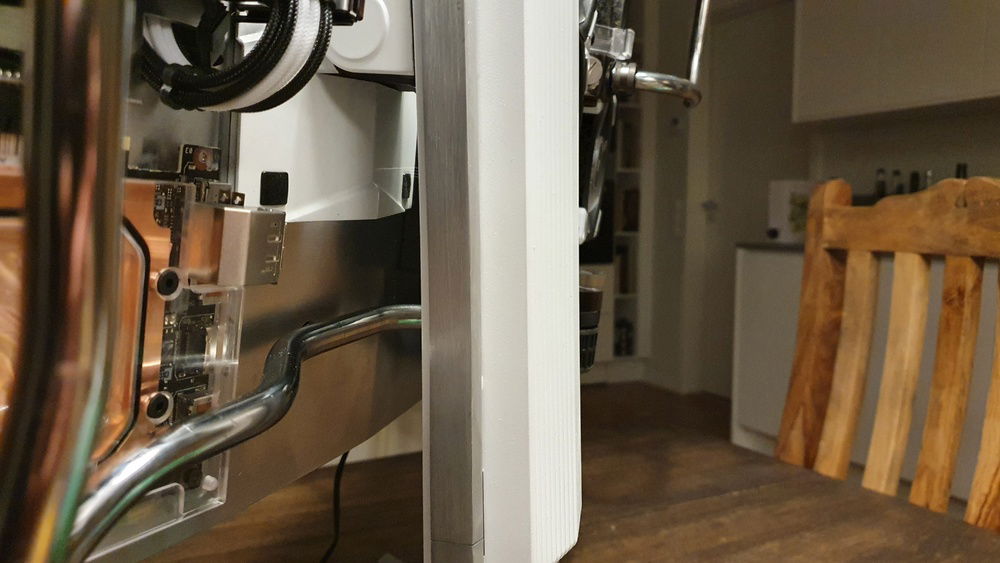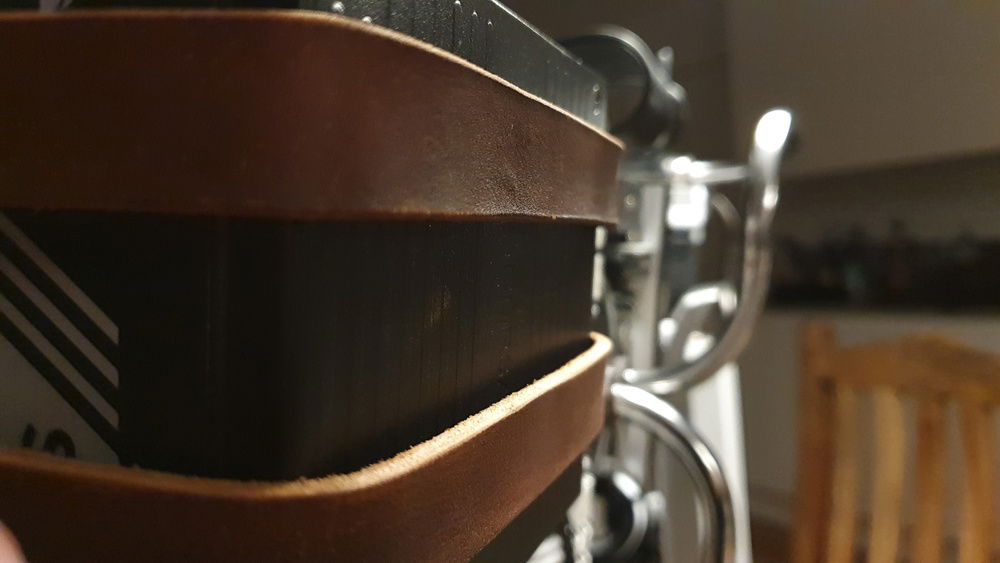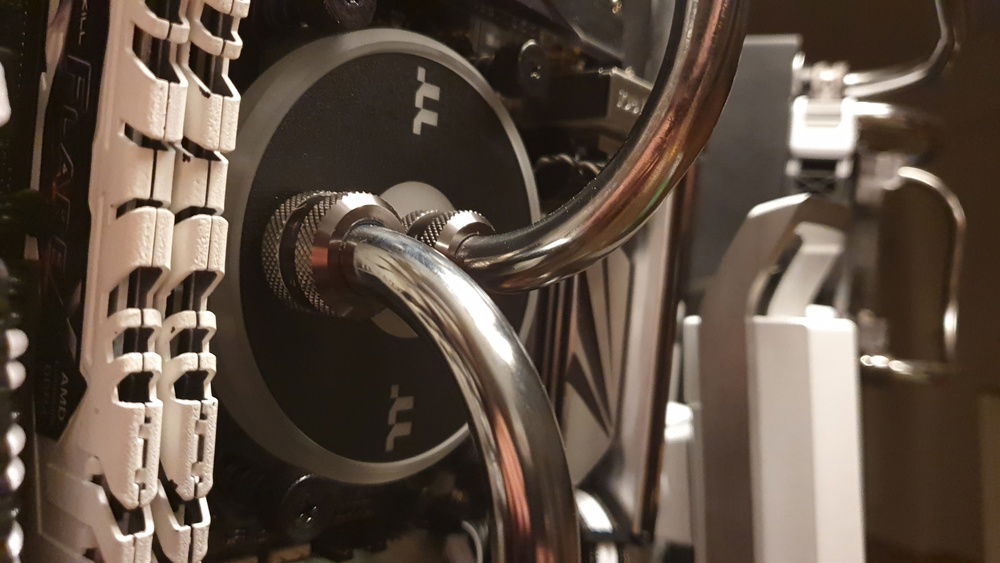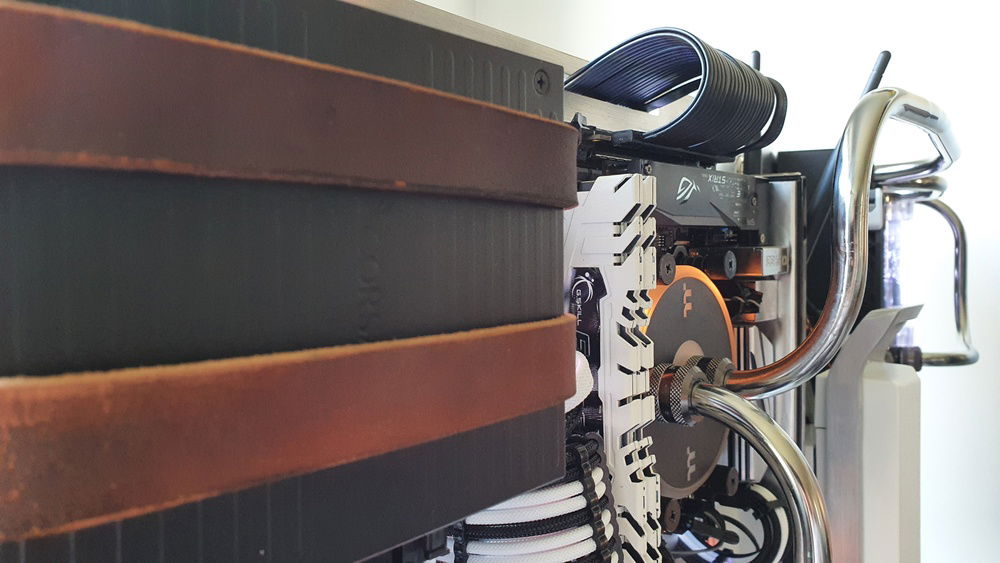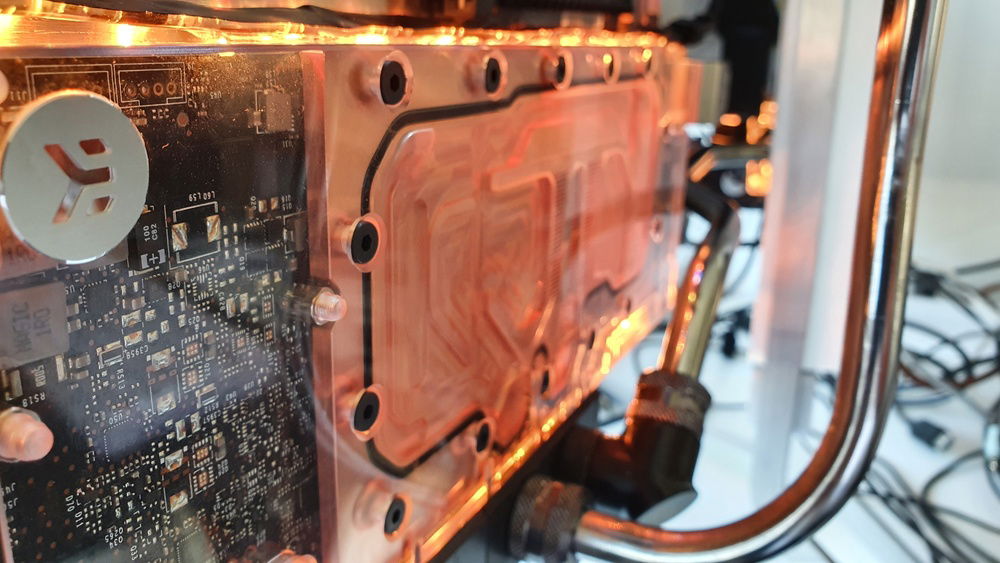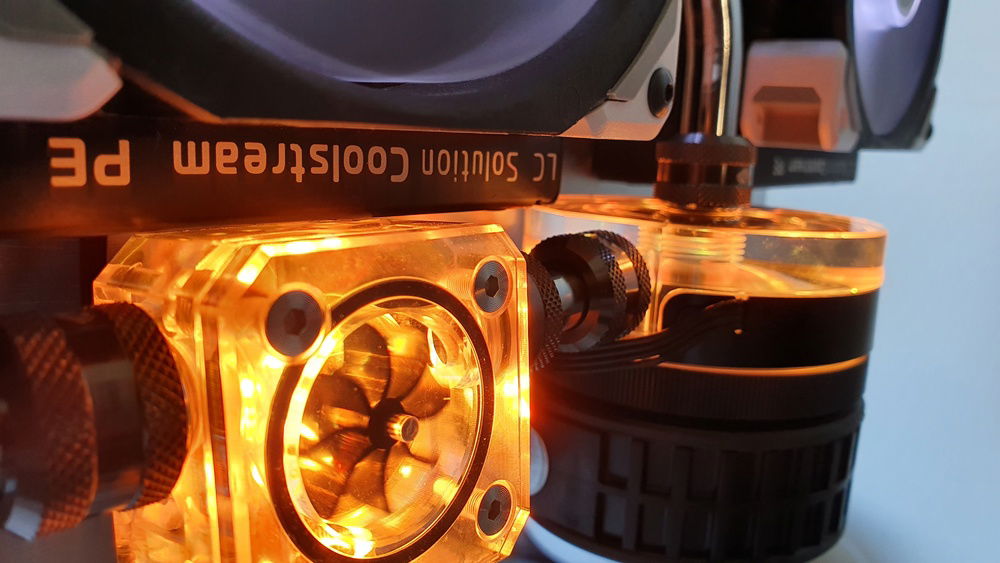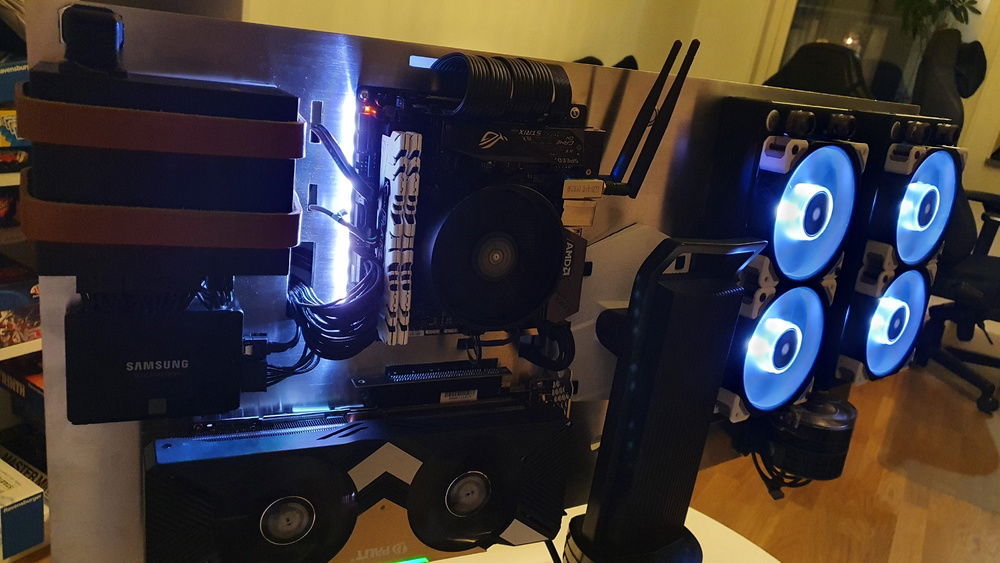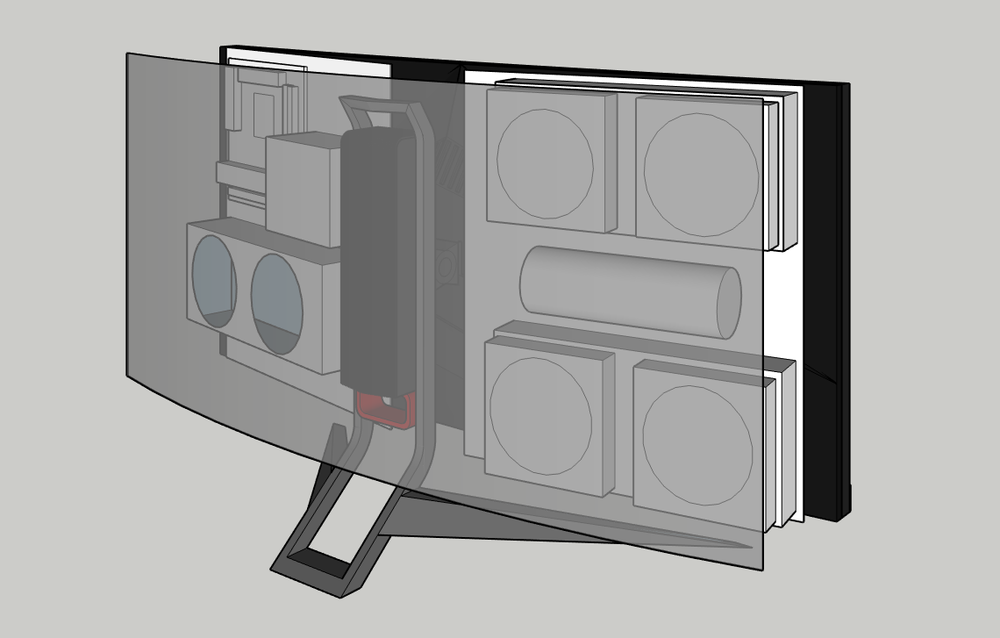 Just a simple sketchup render, I'm still working on it in Fusion360 as well with better details.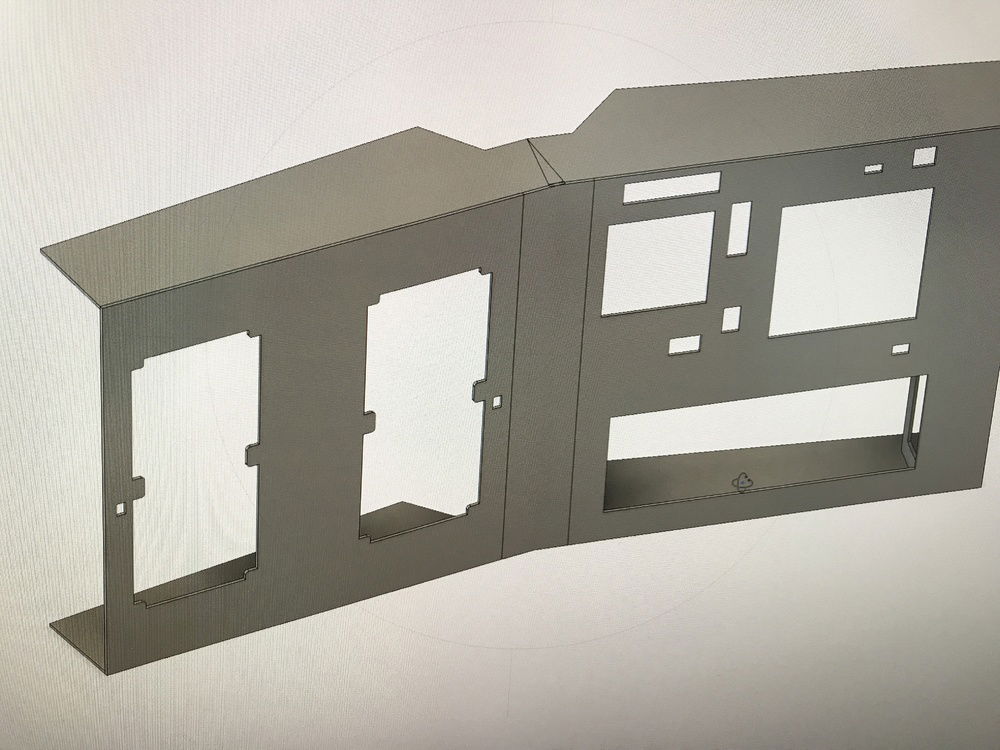 Ended up with this in Fusion 360, but eventually I gave up on Fusion 360. My skills were lacking, pen and paper ftw!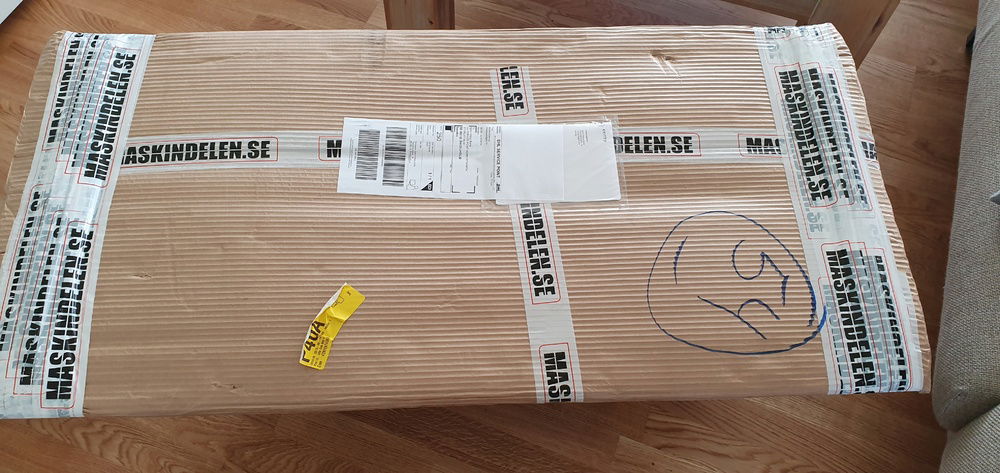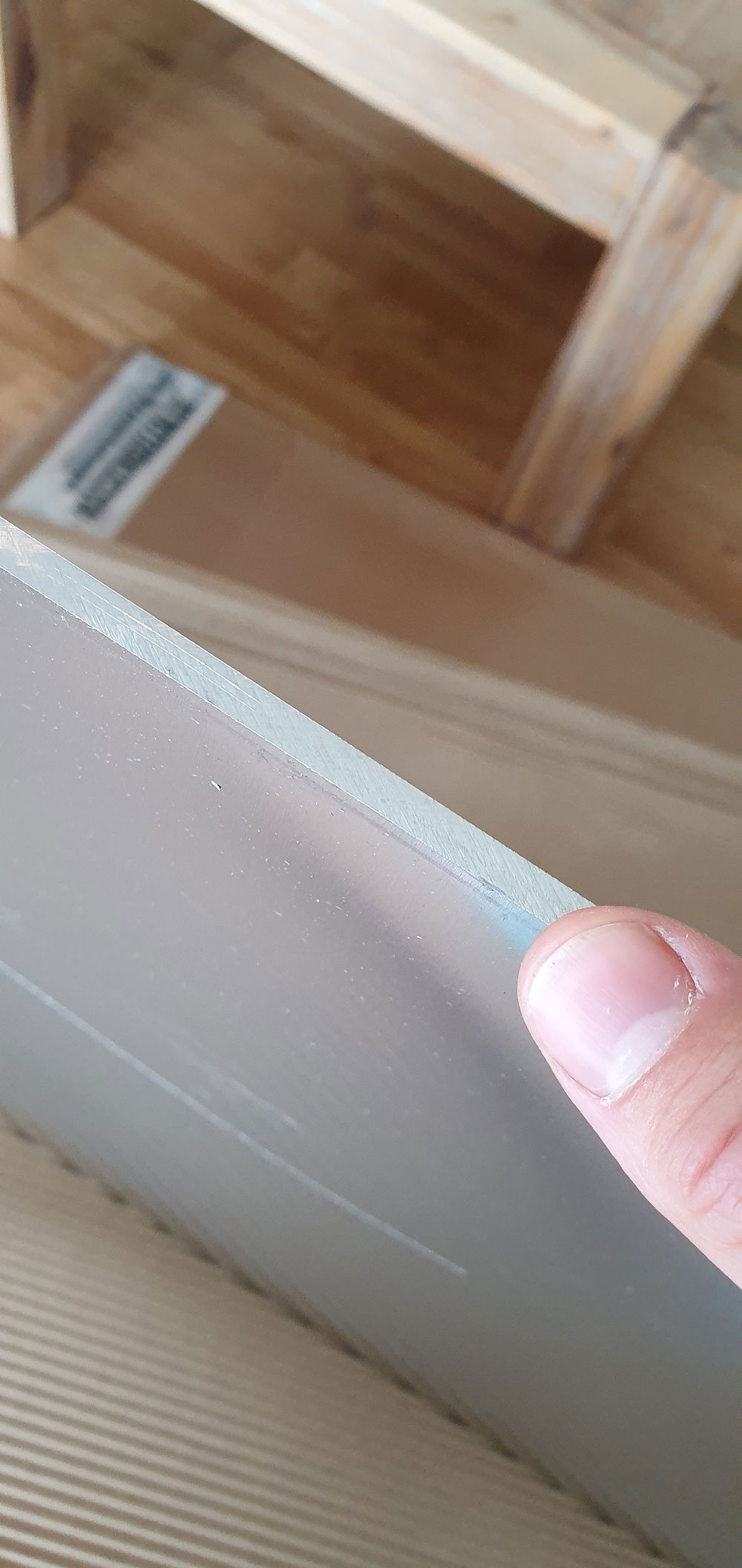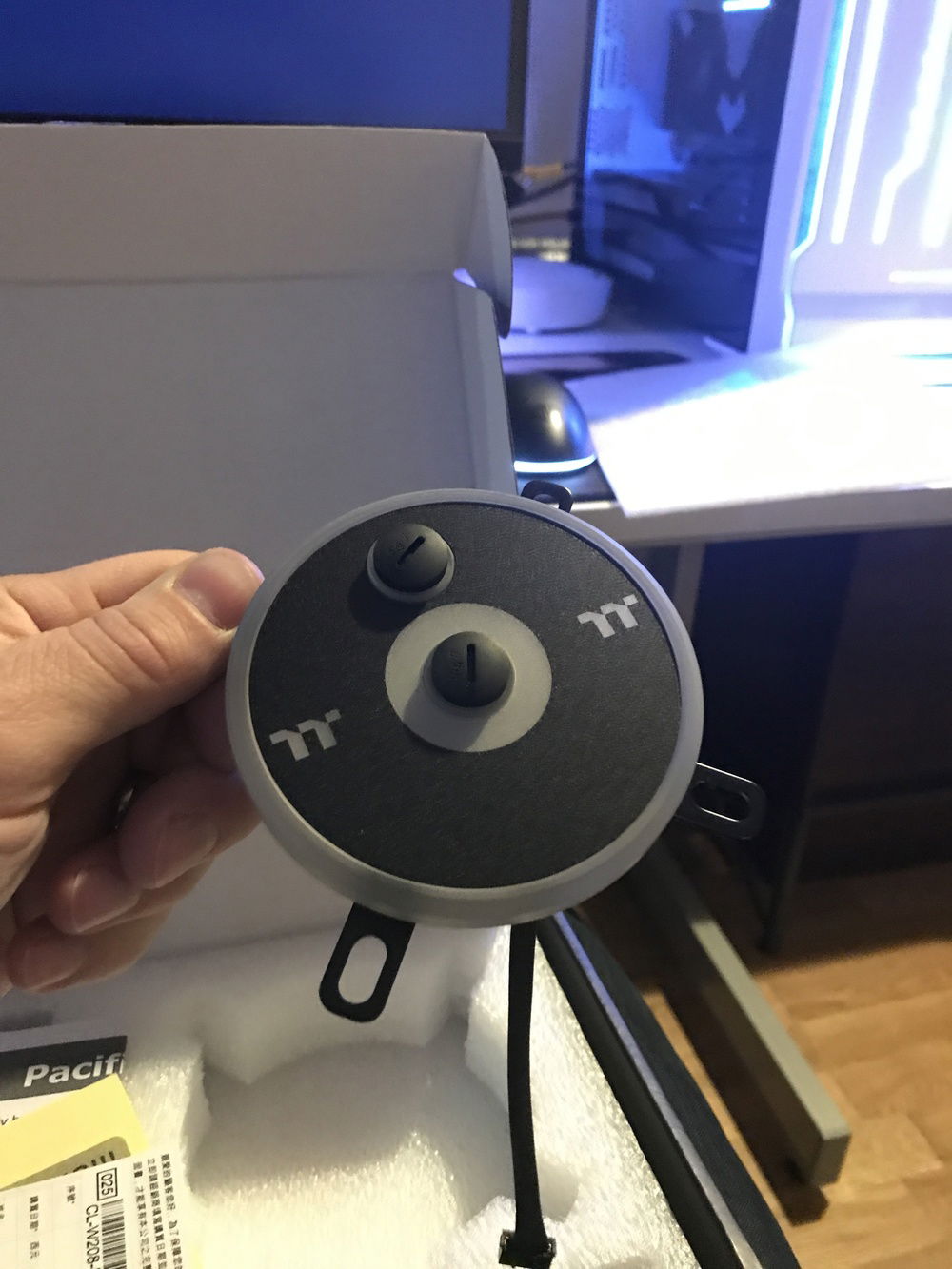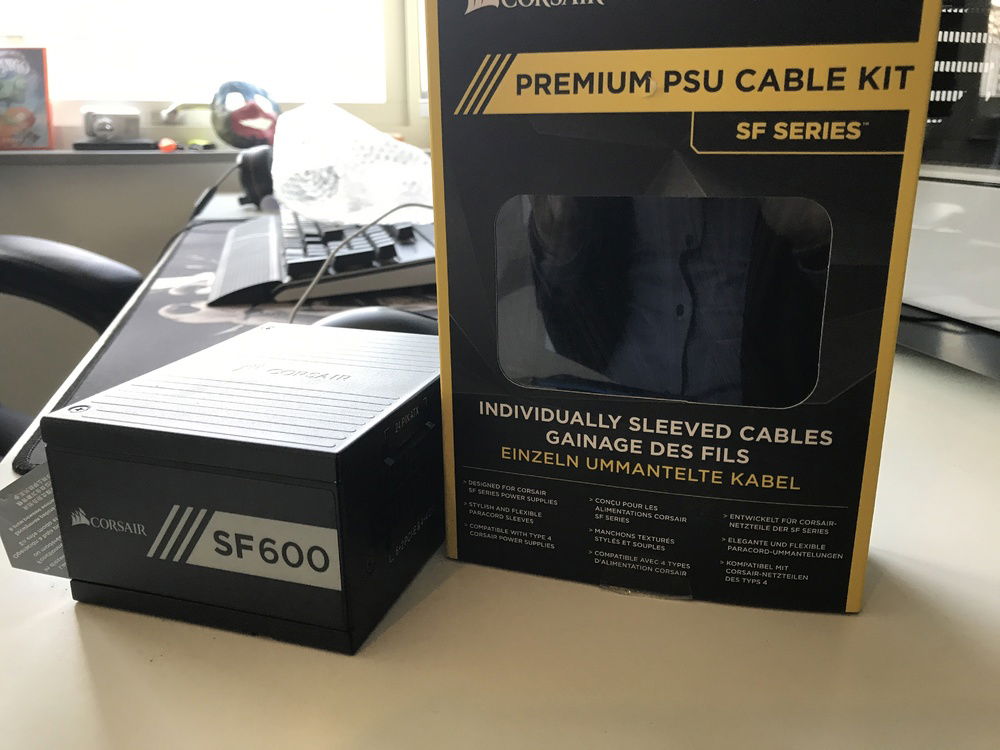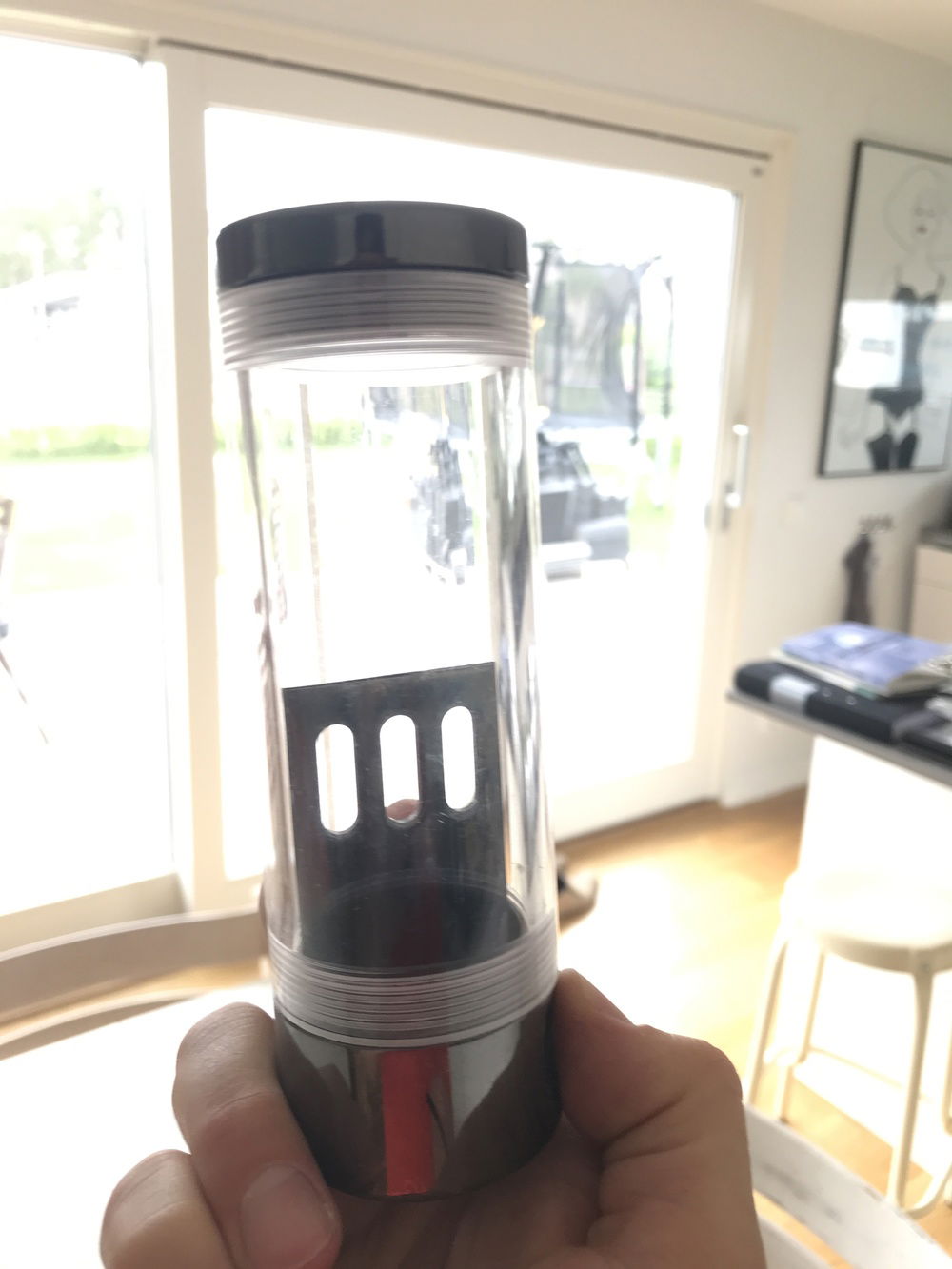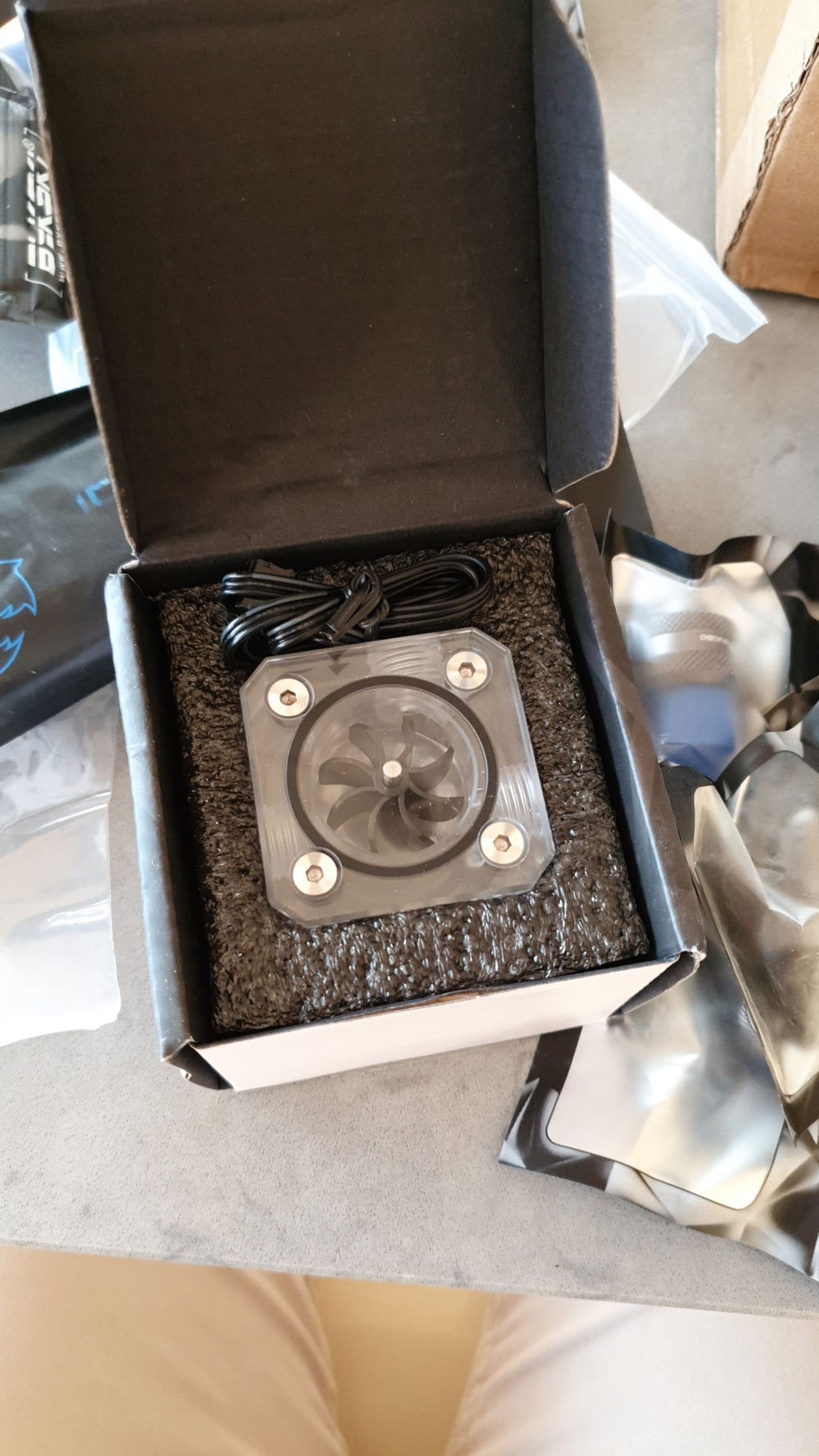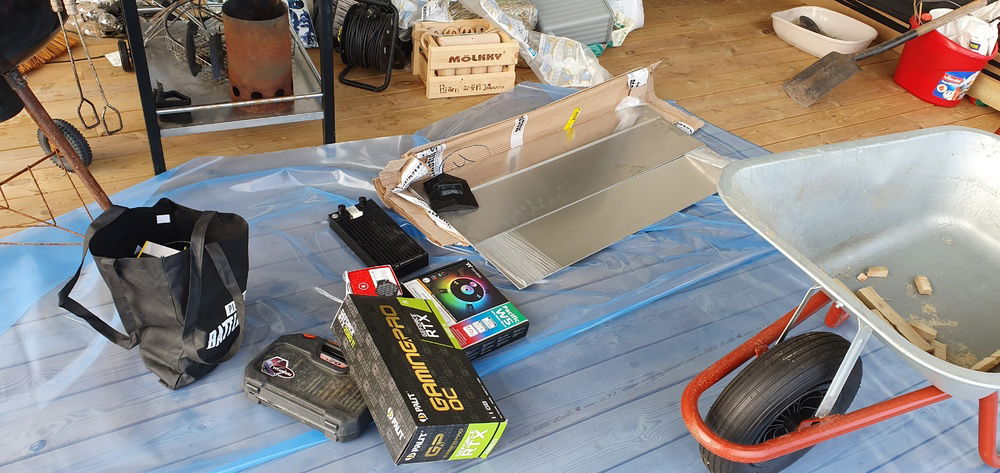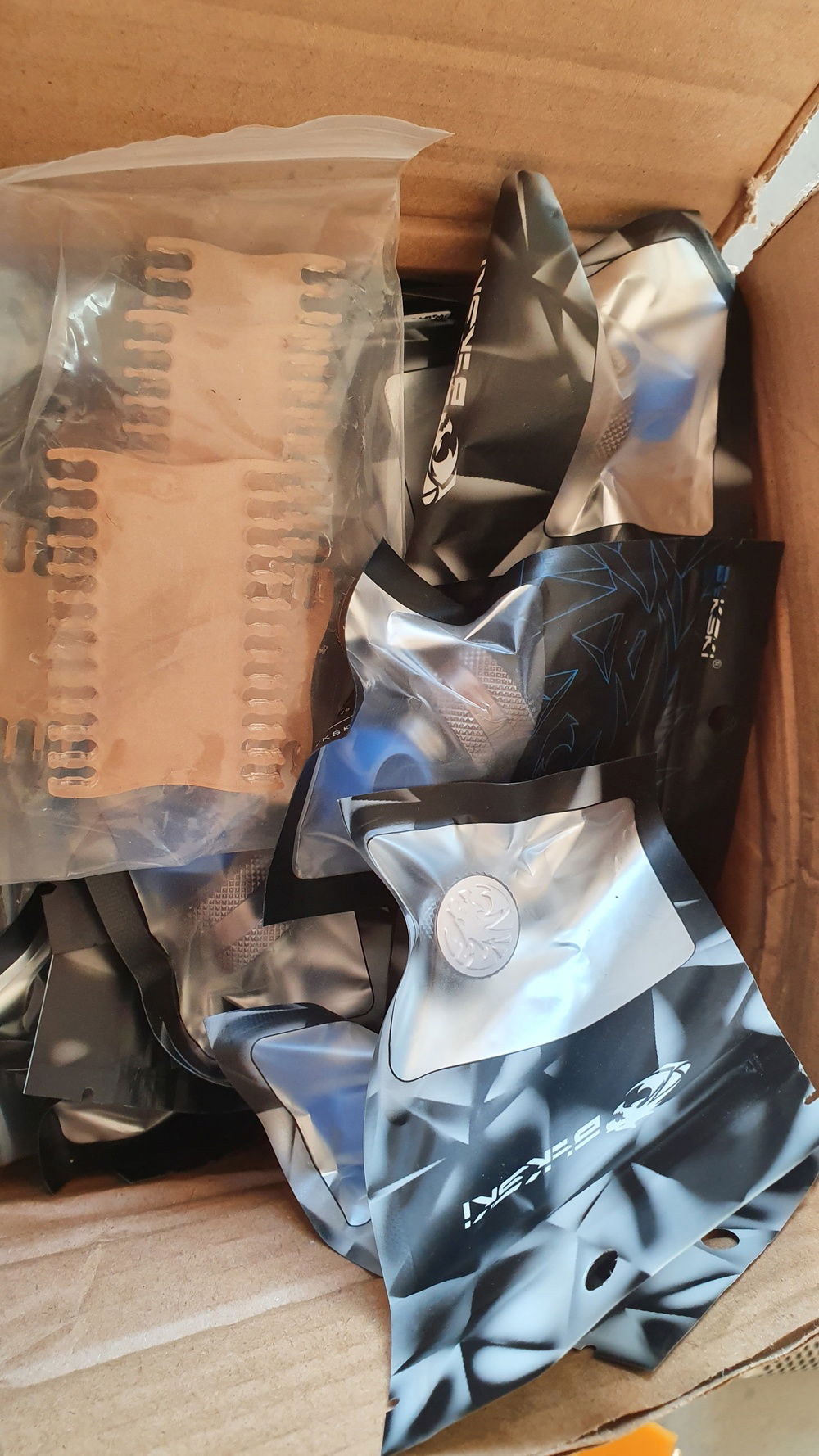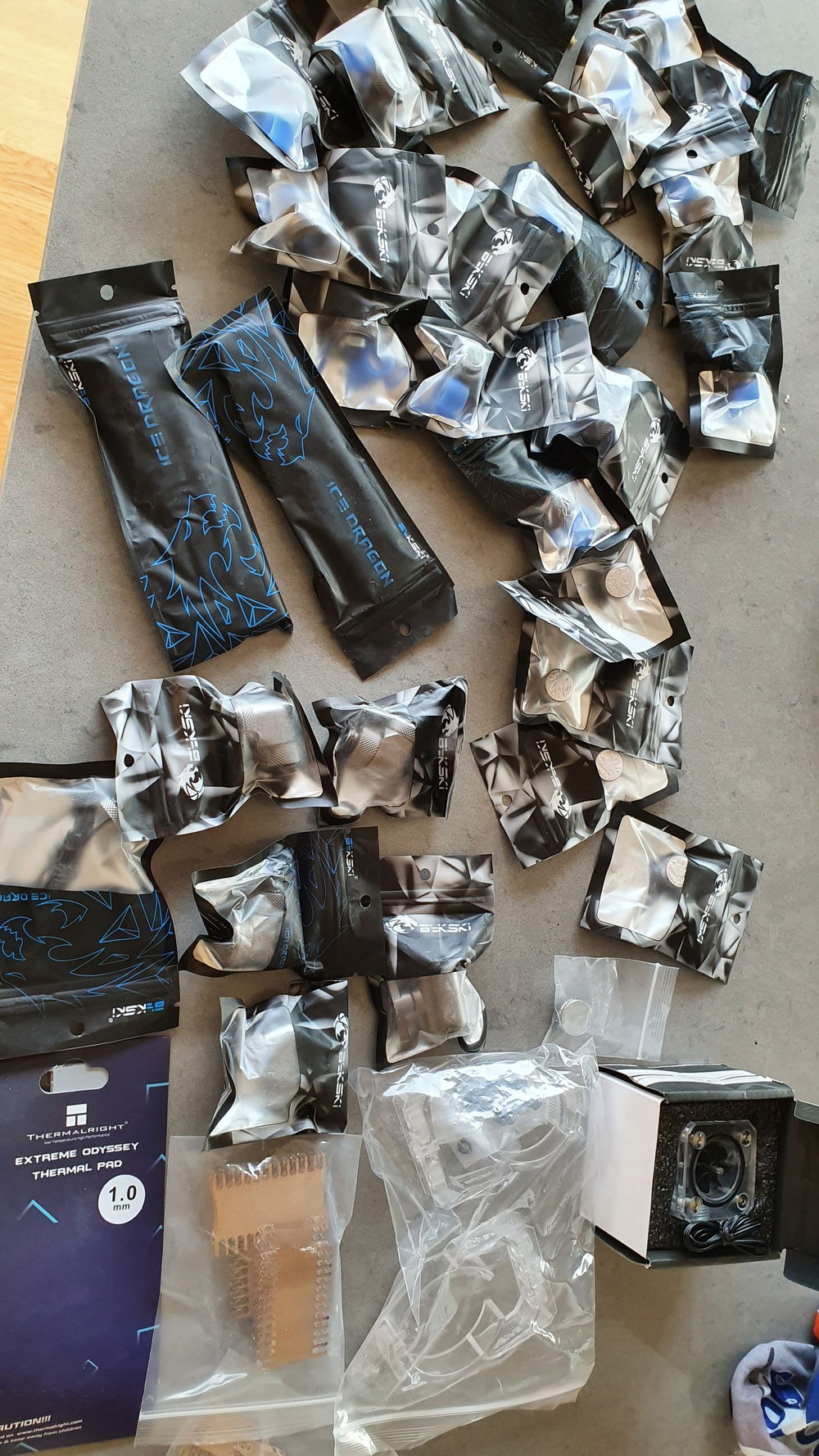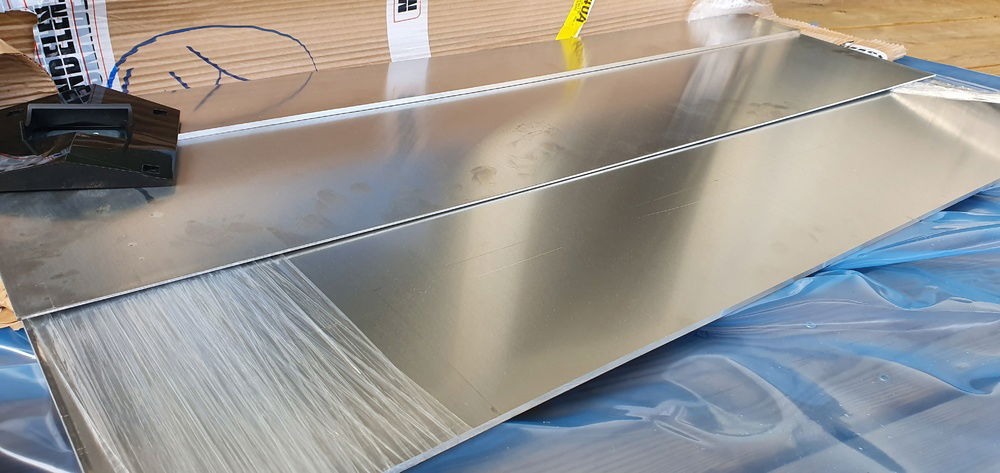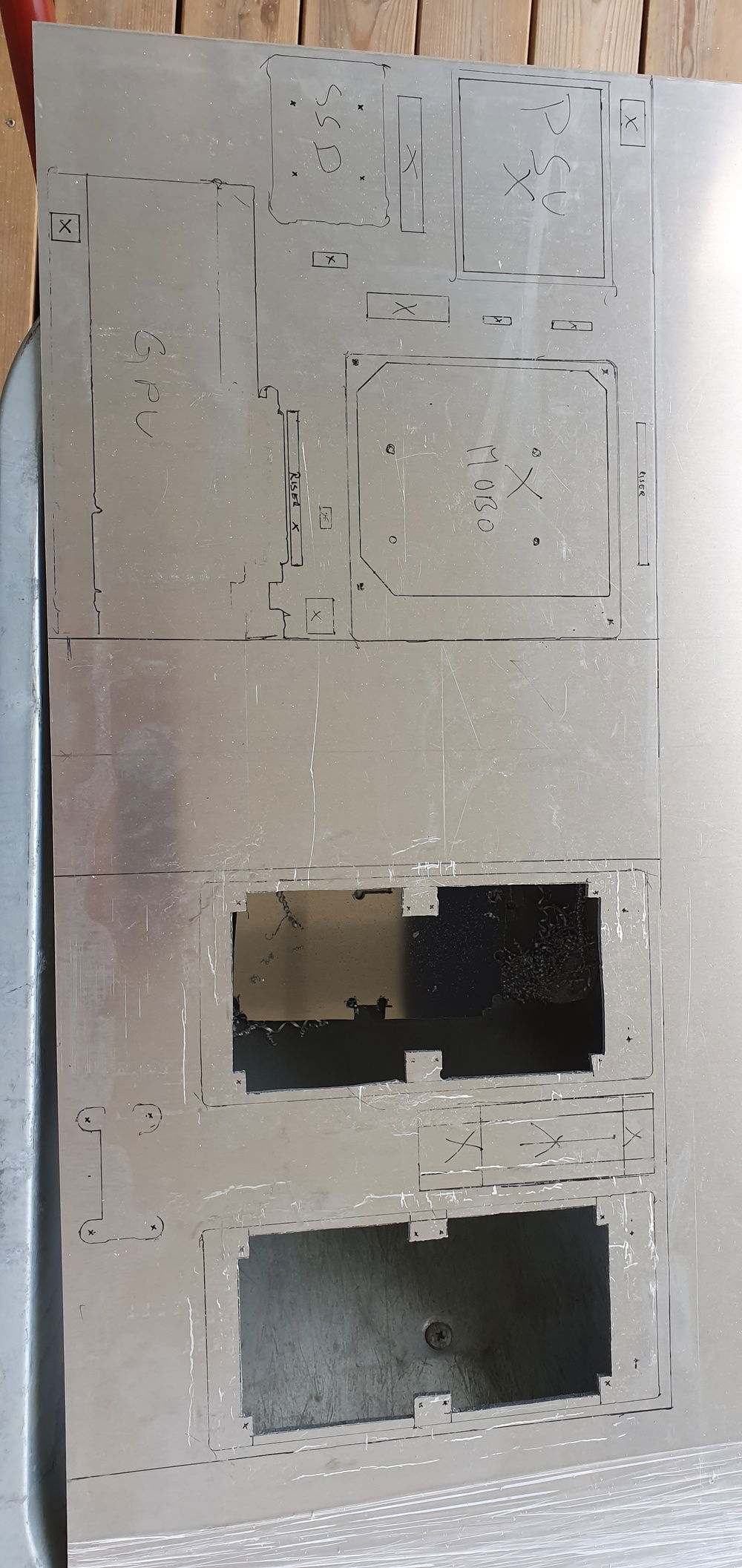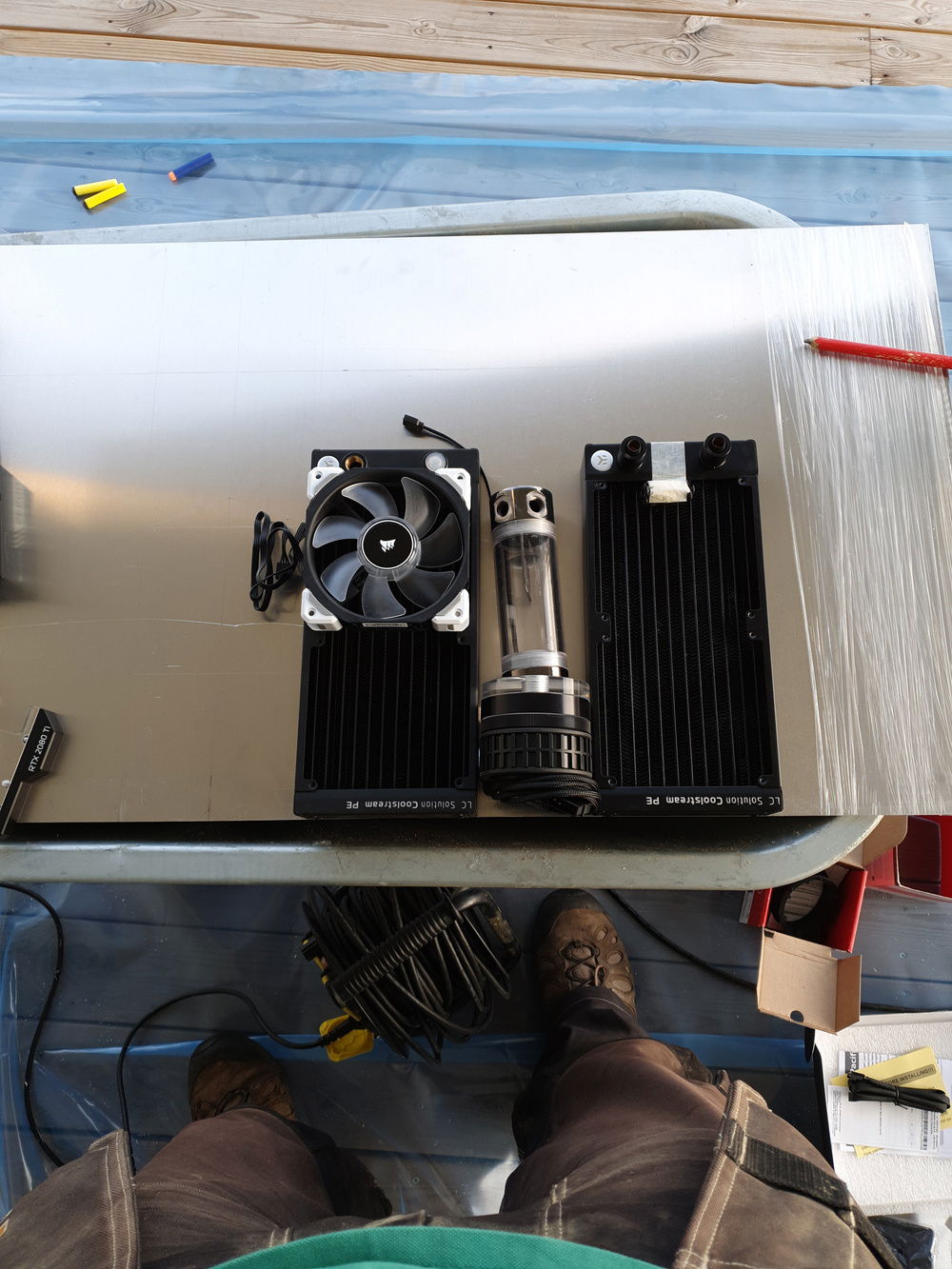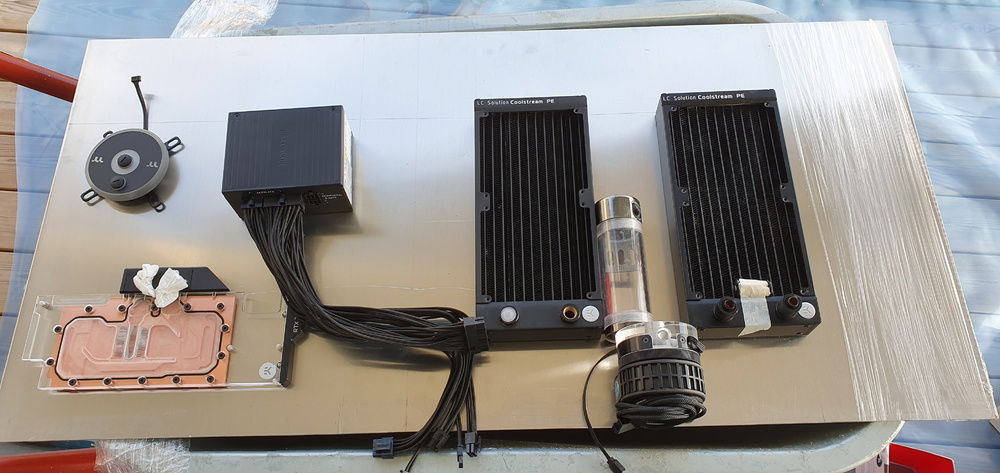 Guess I'll be drawing up how to place the components and how to make the correct cutouts instead of using fusion 360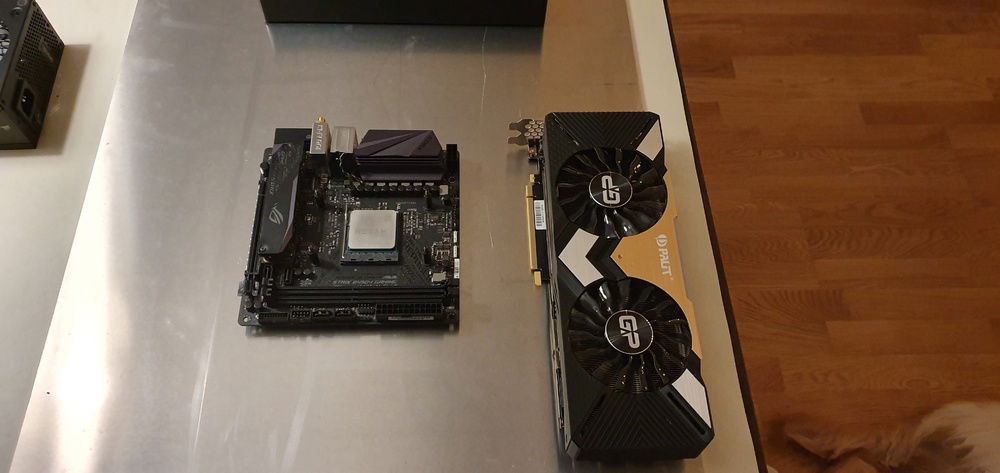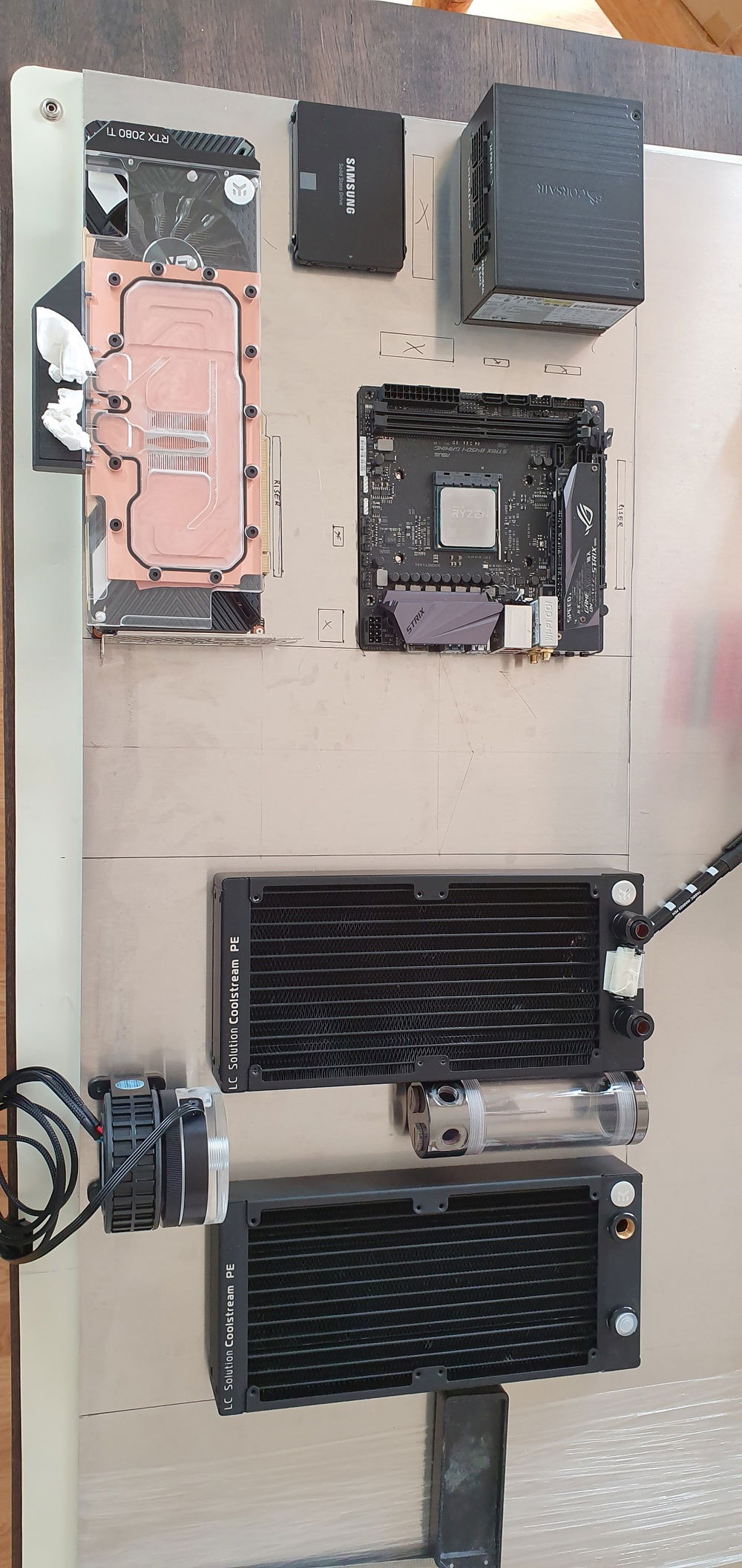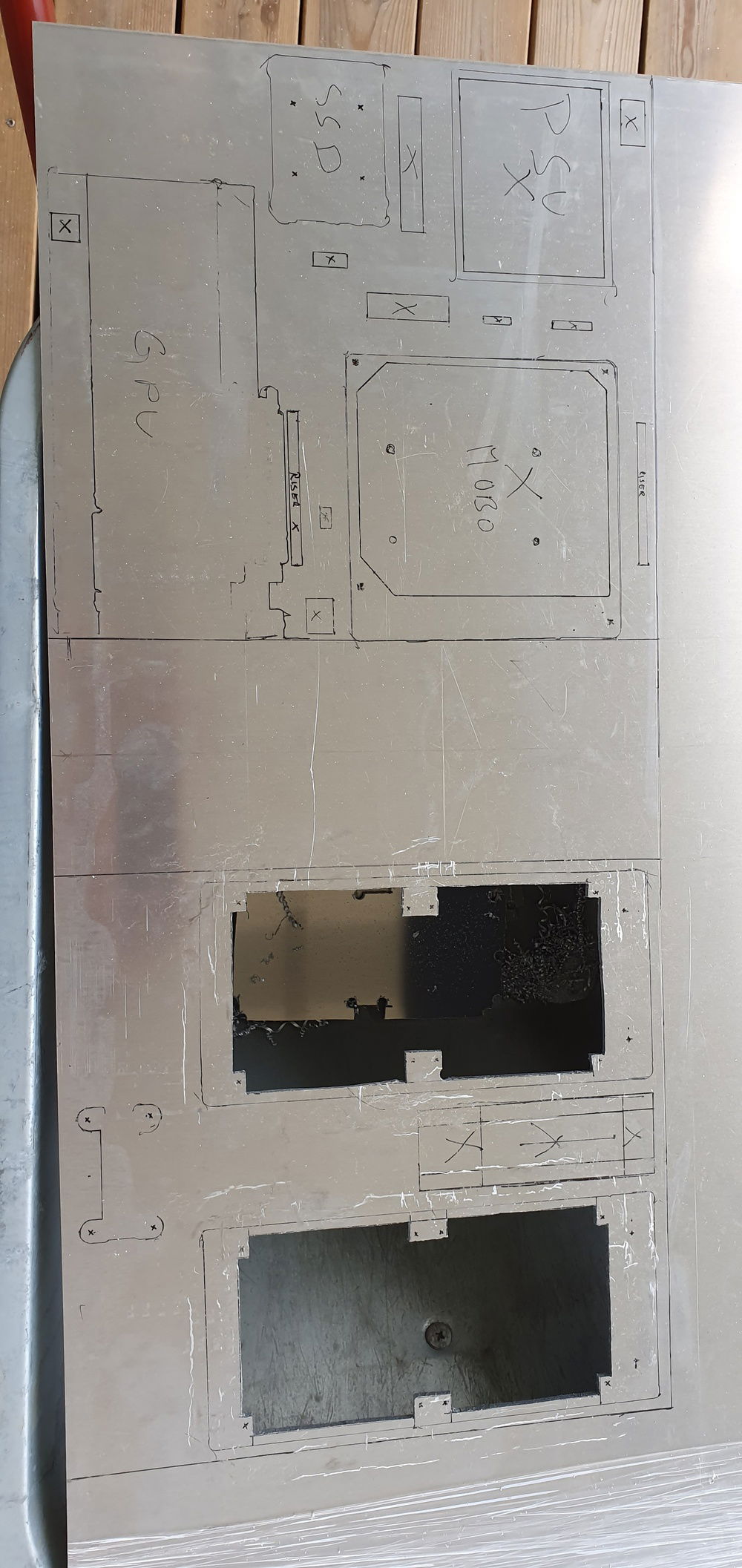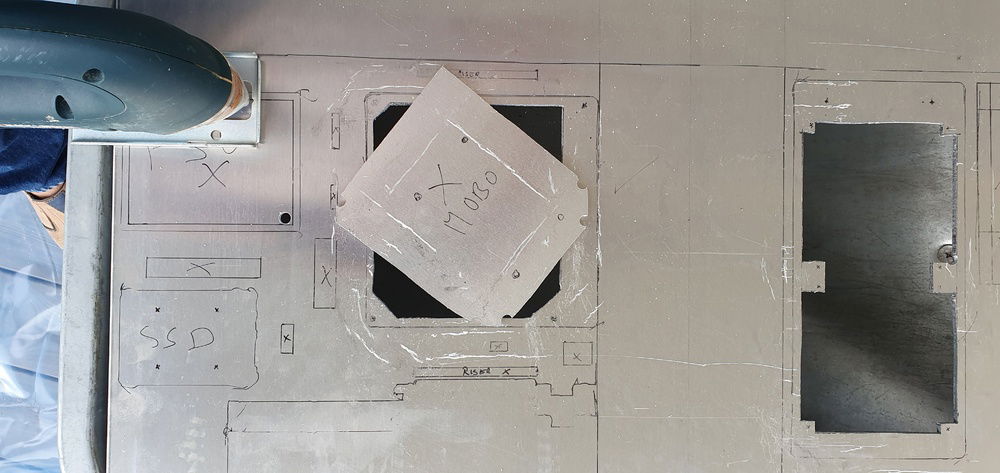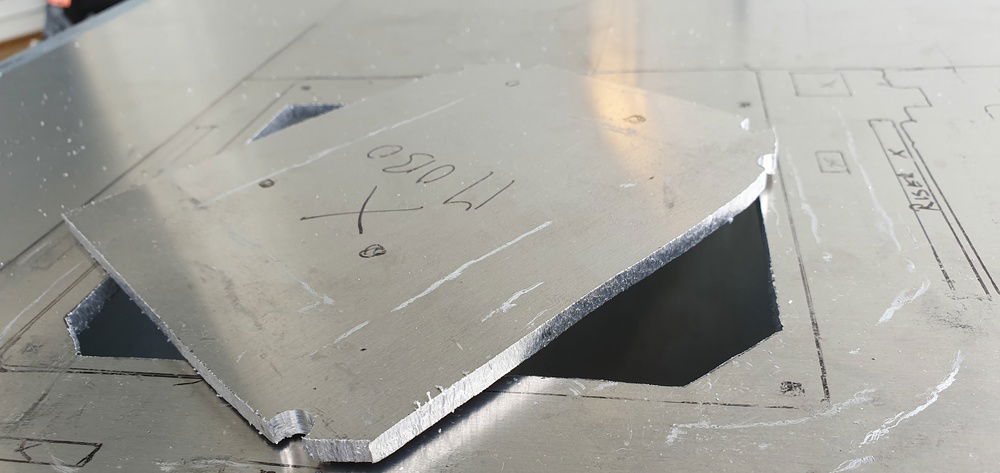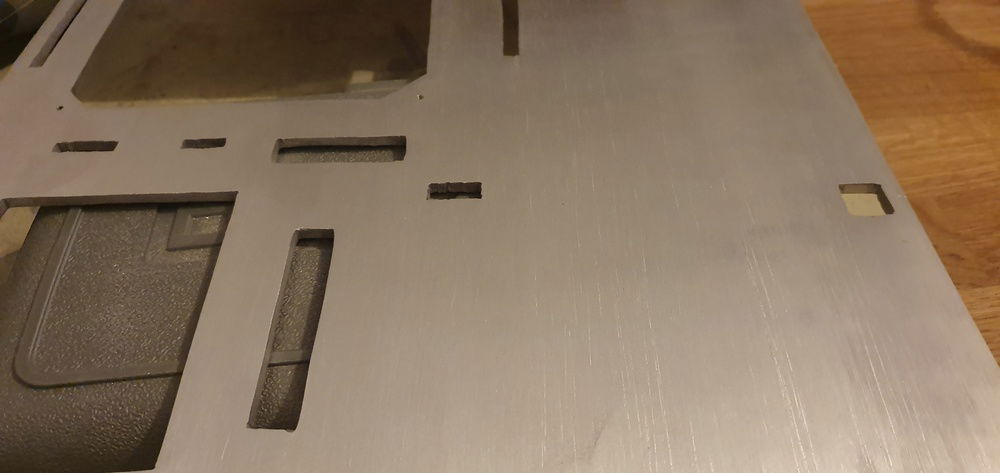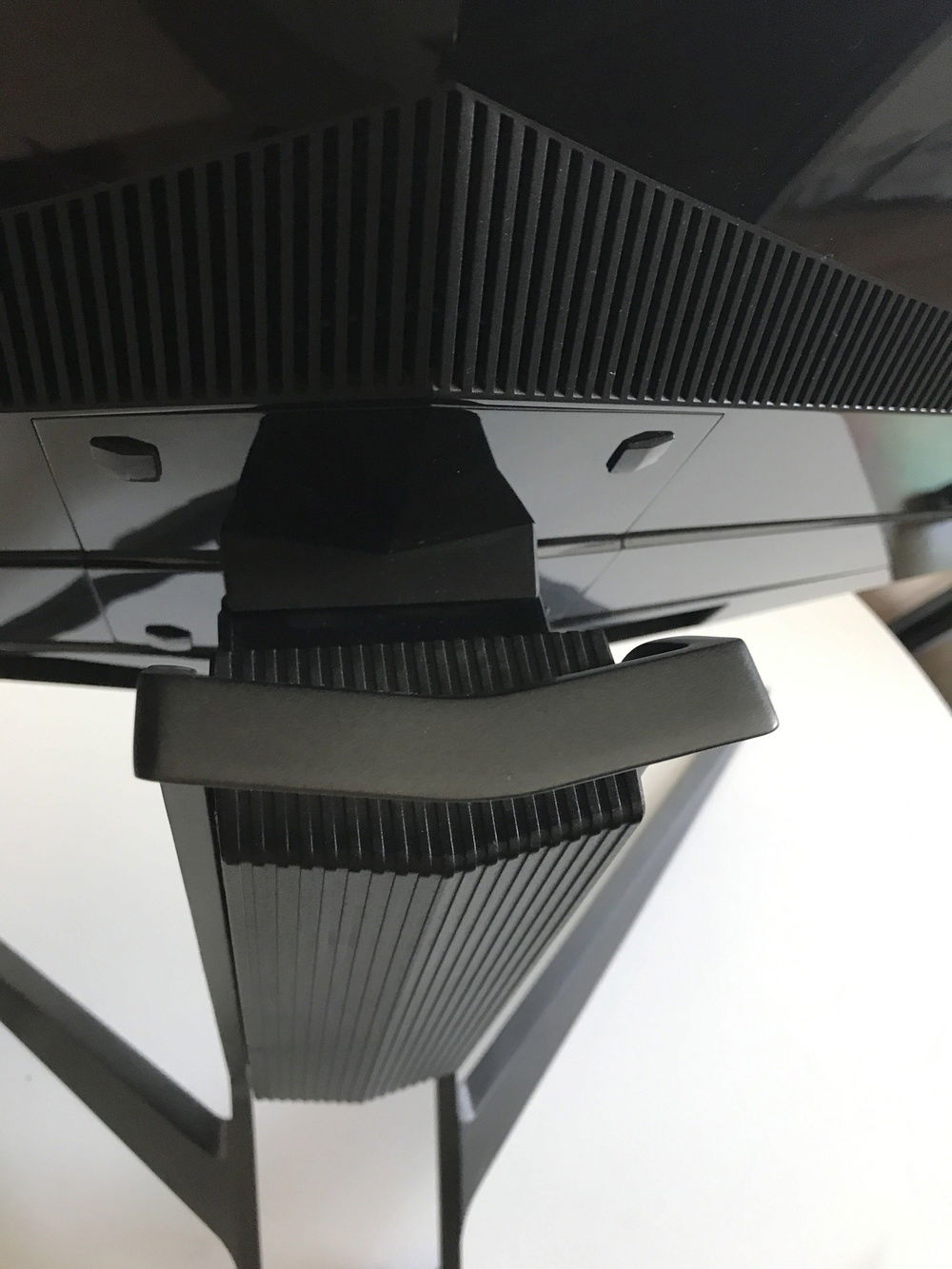 Hmm, how to solve the VESA issue? That will be a breaking point for this project.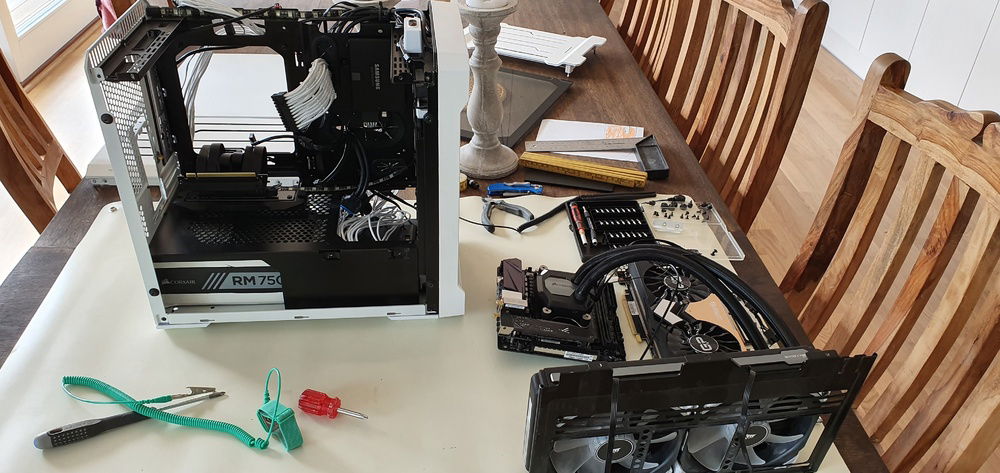 While my workshop ain't built yet (Will build it summer 2020) In the meanwhile I've been occupying the kitchen and my kids livingroom.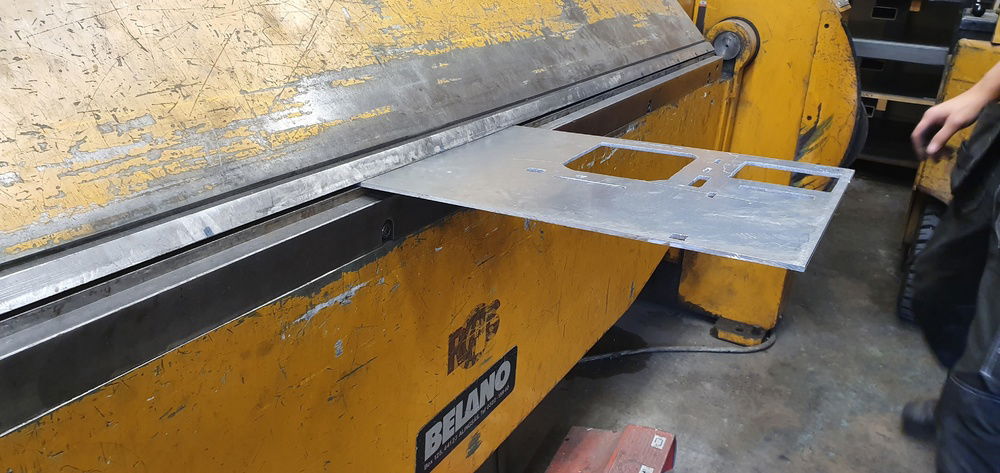 5mm thick aluminum was a bit too thick, thank god there's contacts who have big machines! Just barely managed to bend it anyways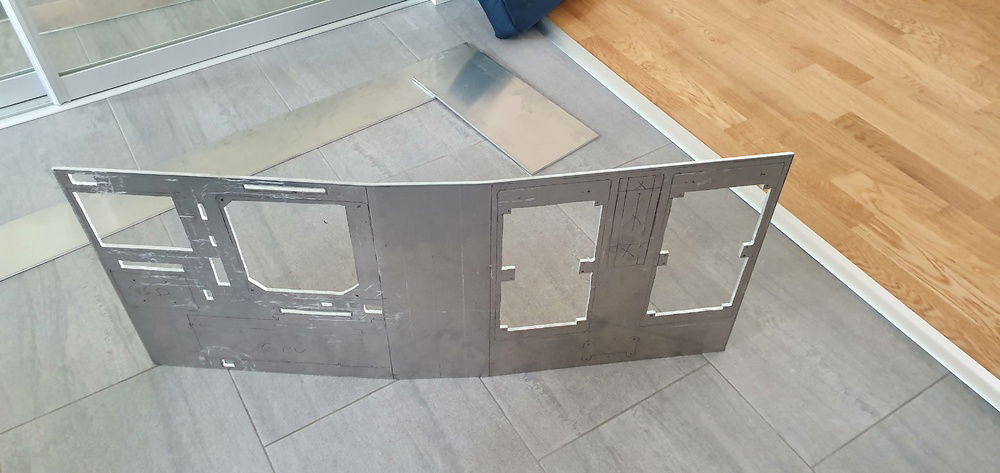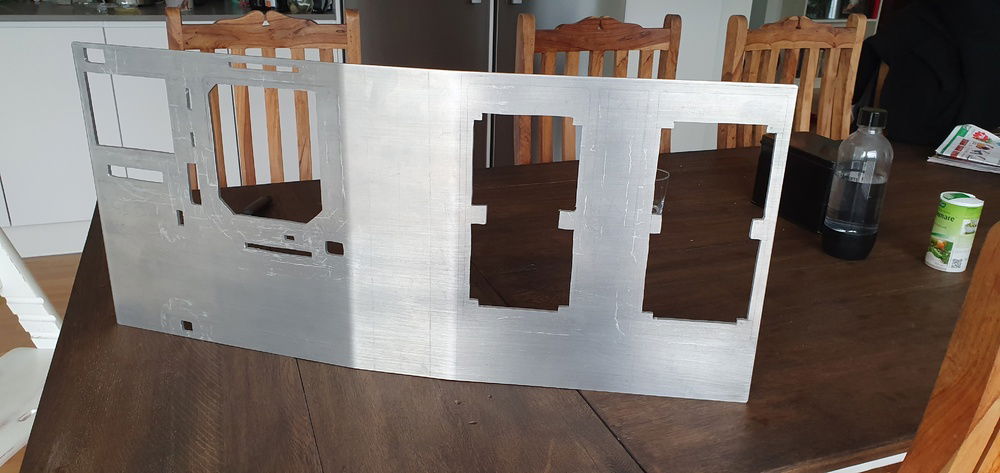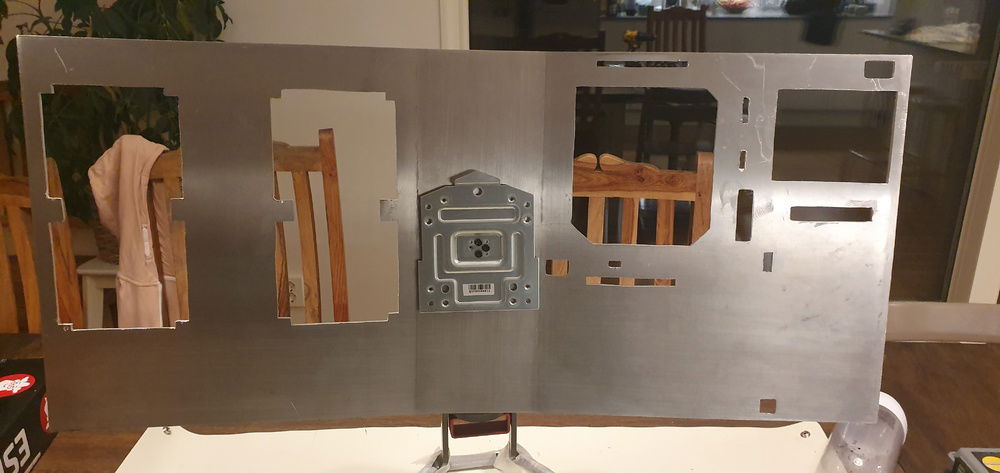 This might be a working solution for the VESA mount?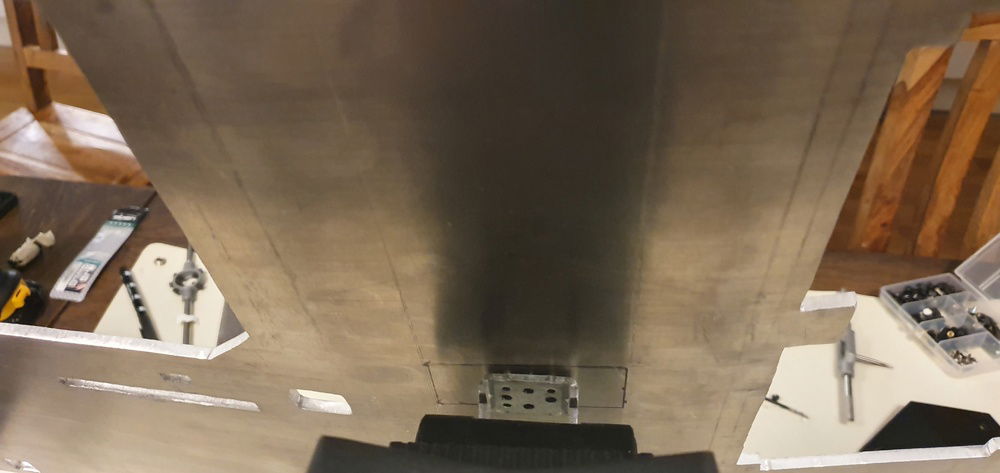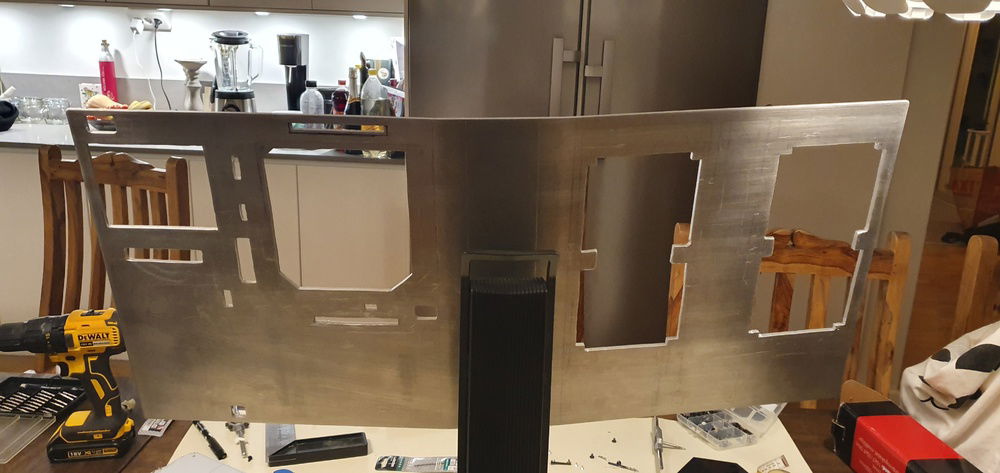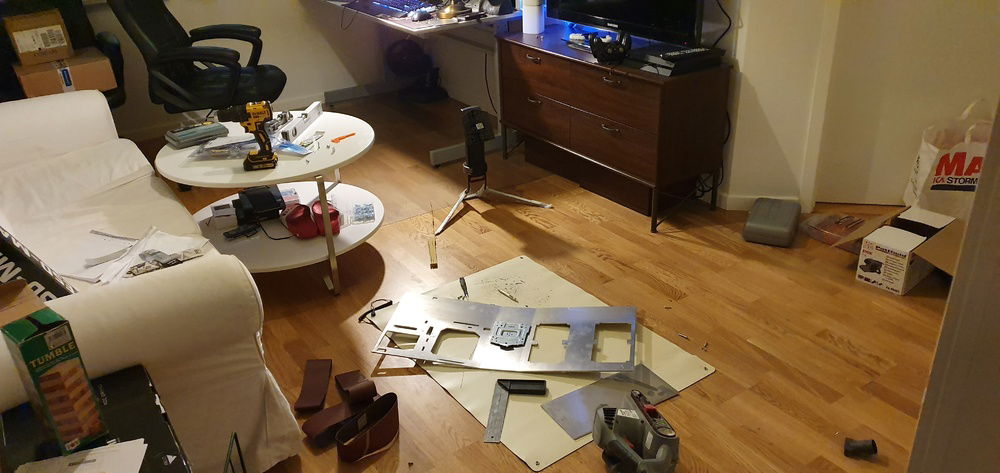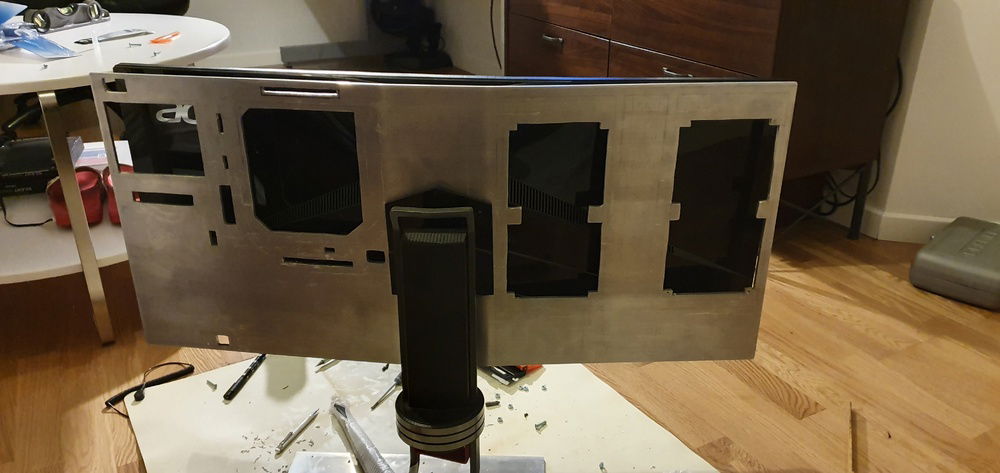 It works! This will be great!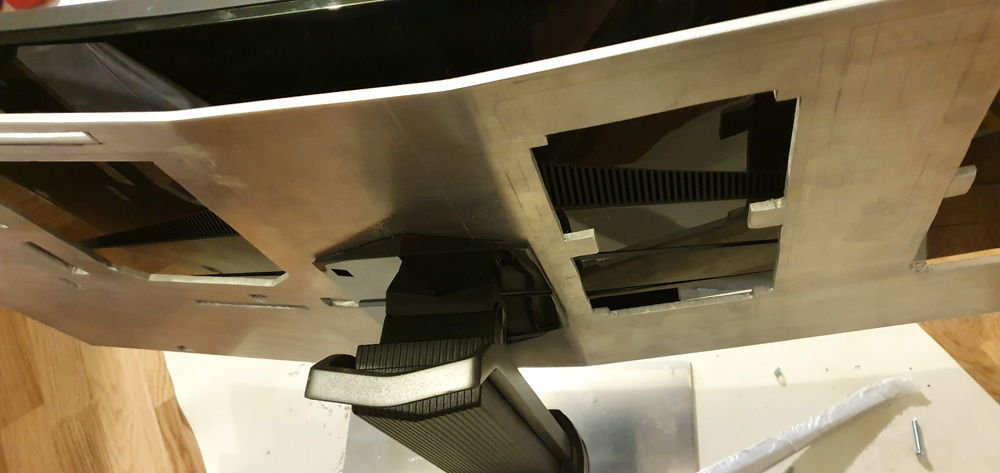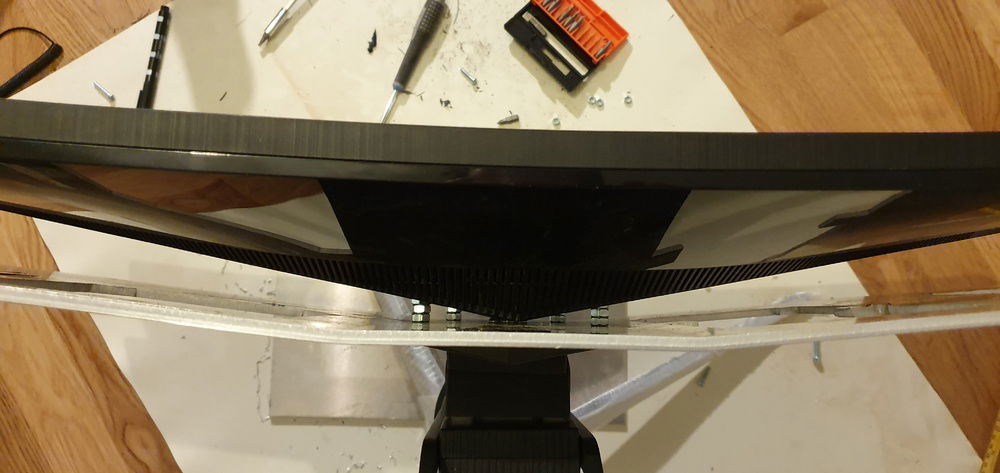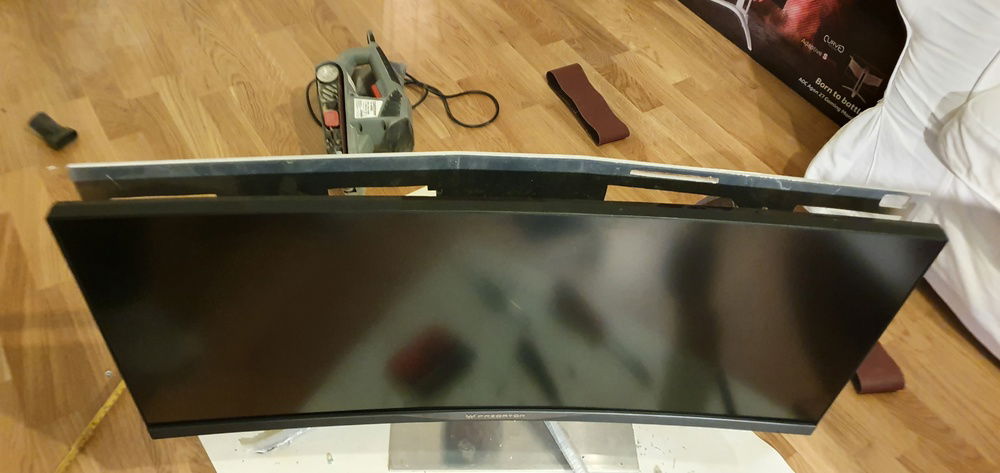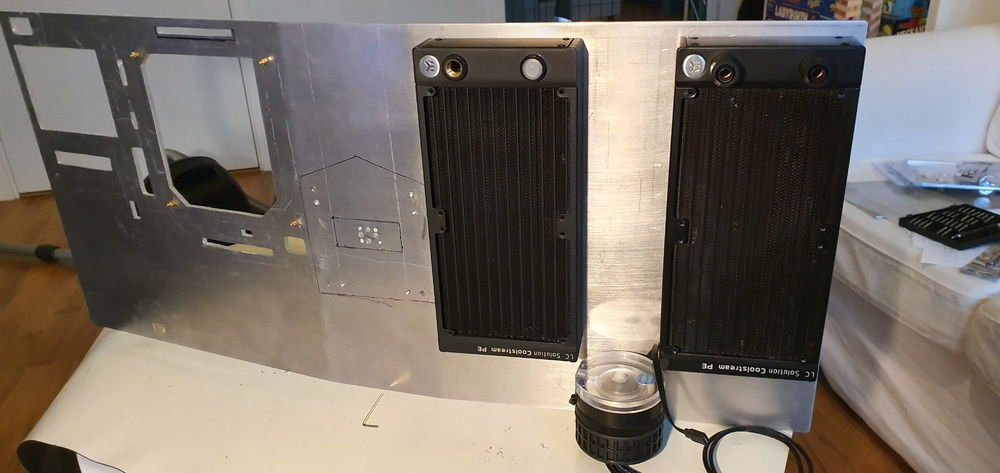 Threading a screwholes align and work, good!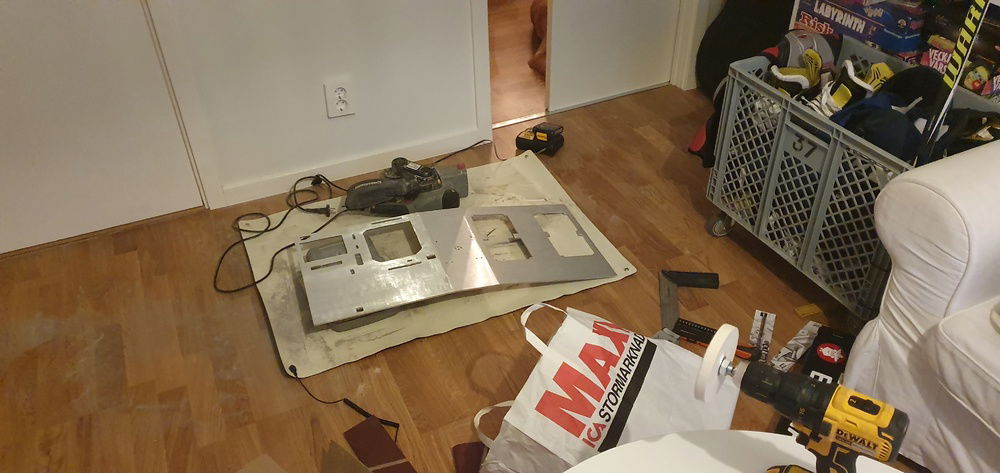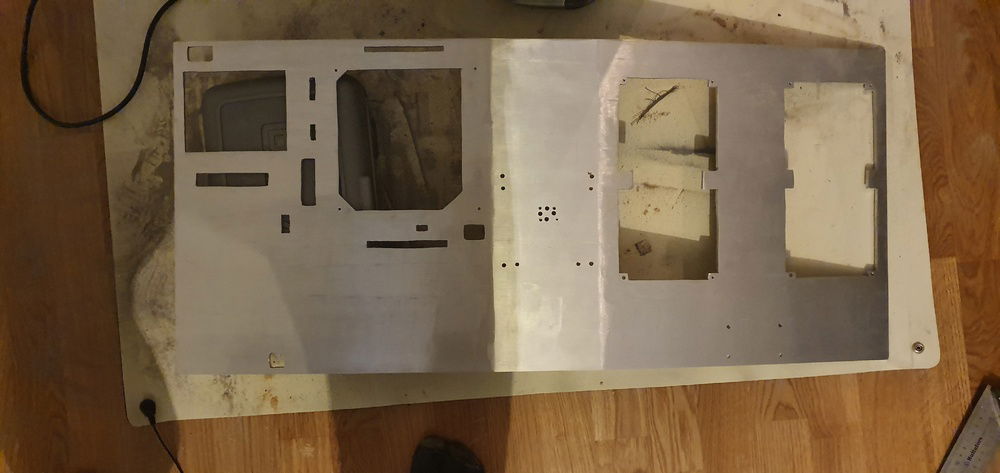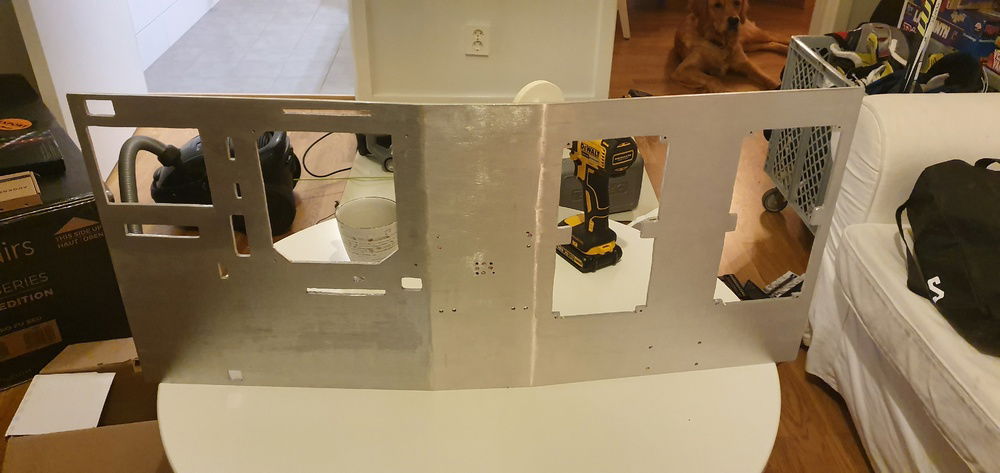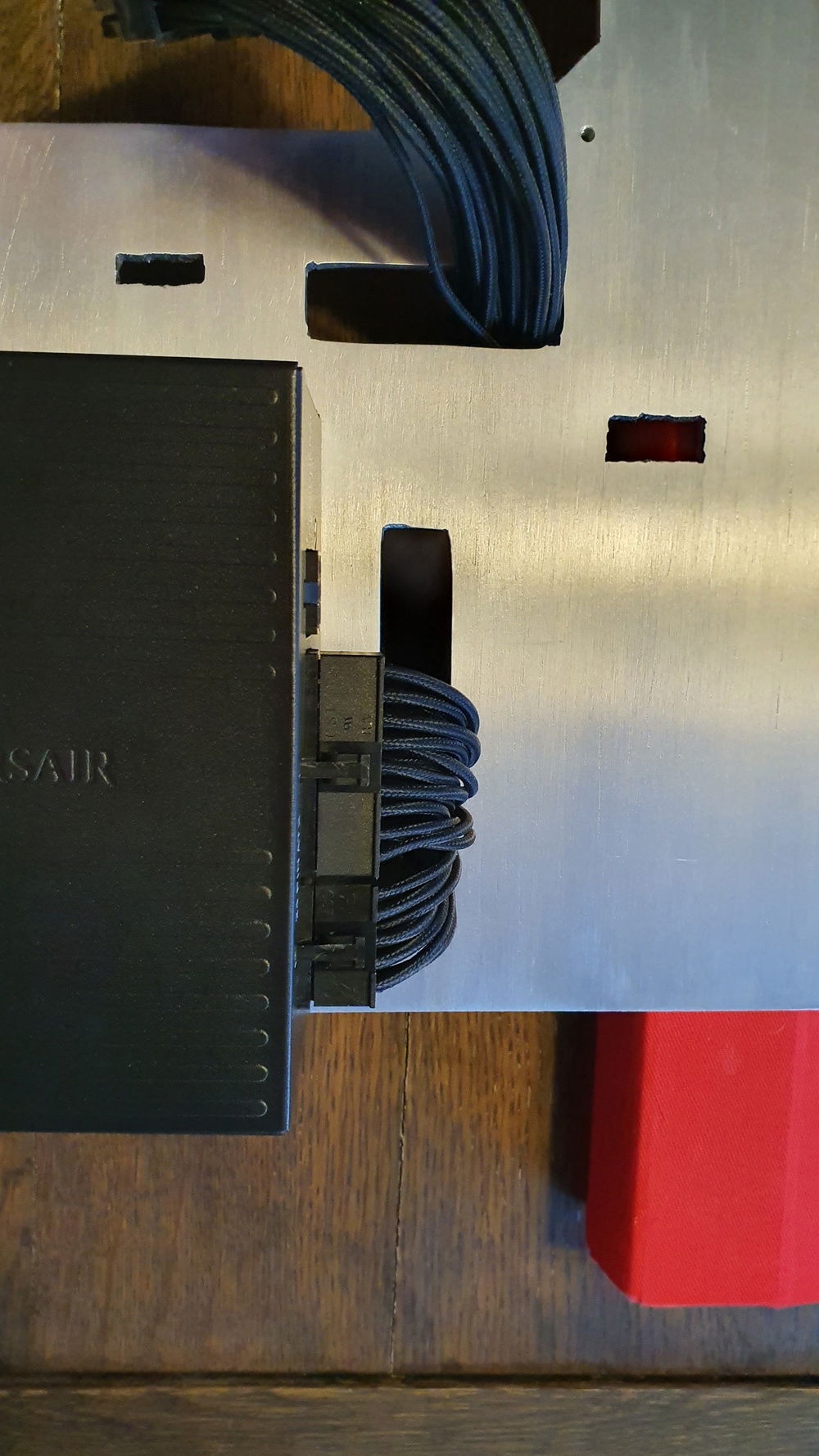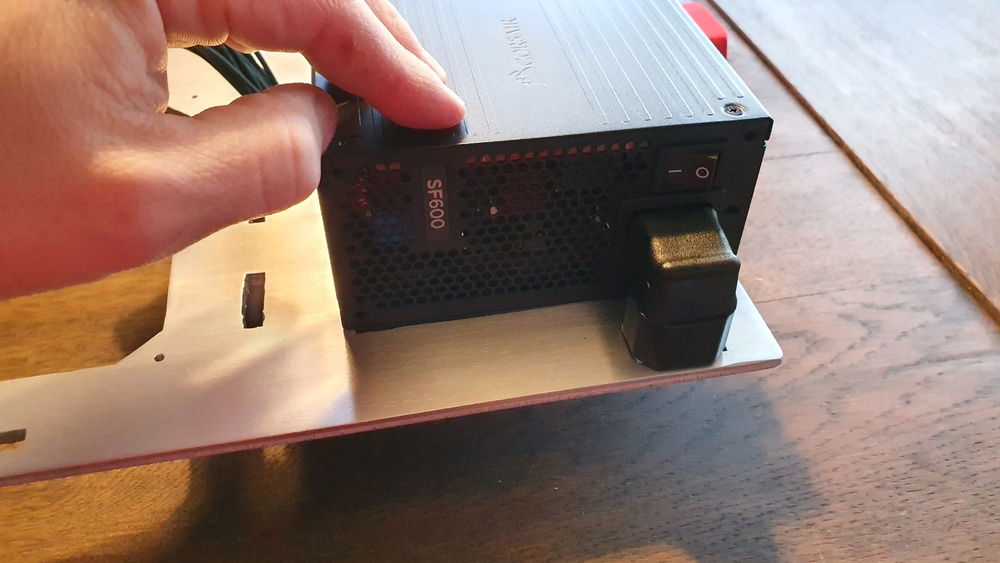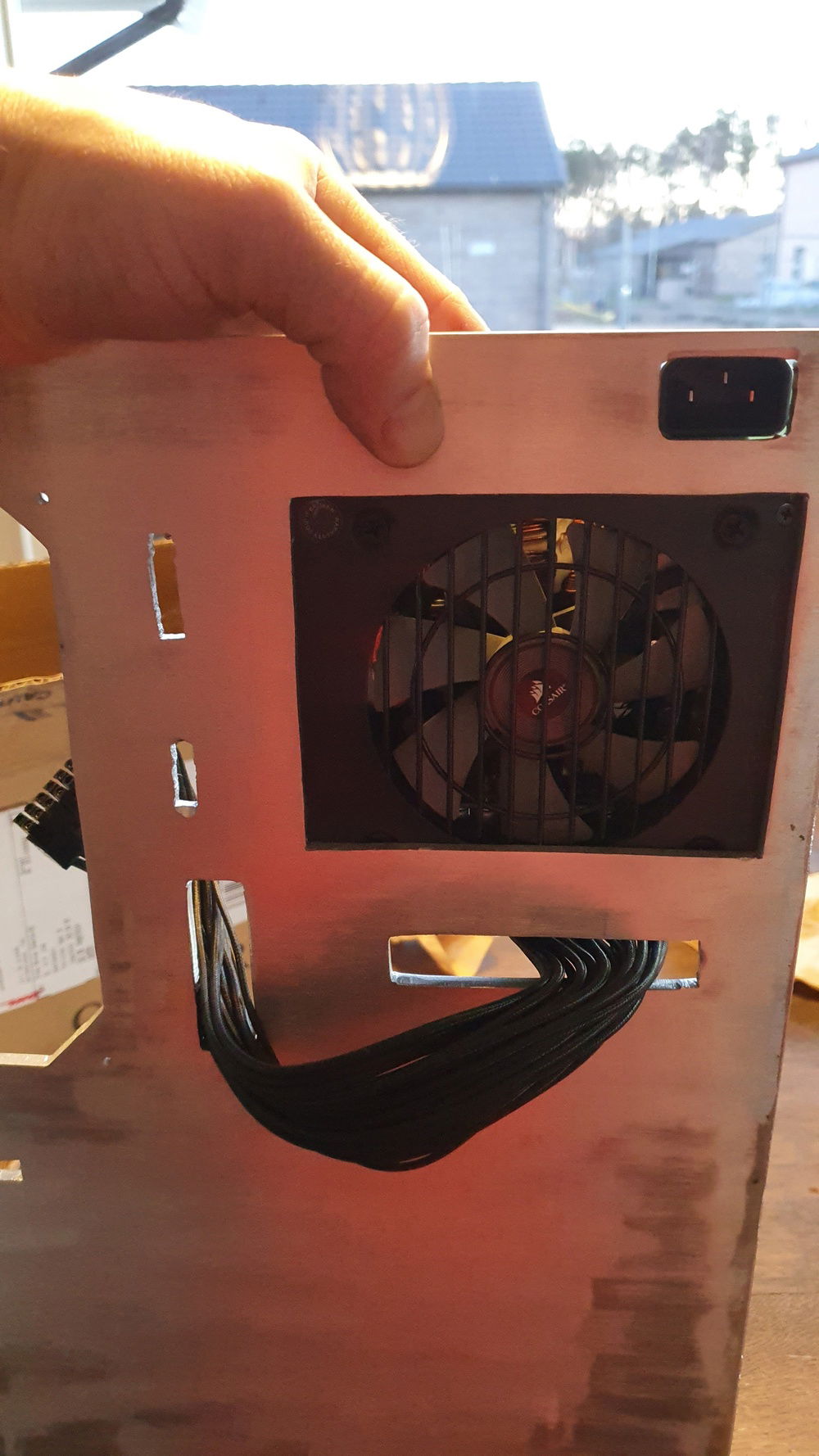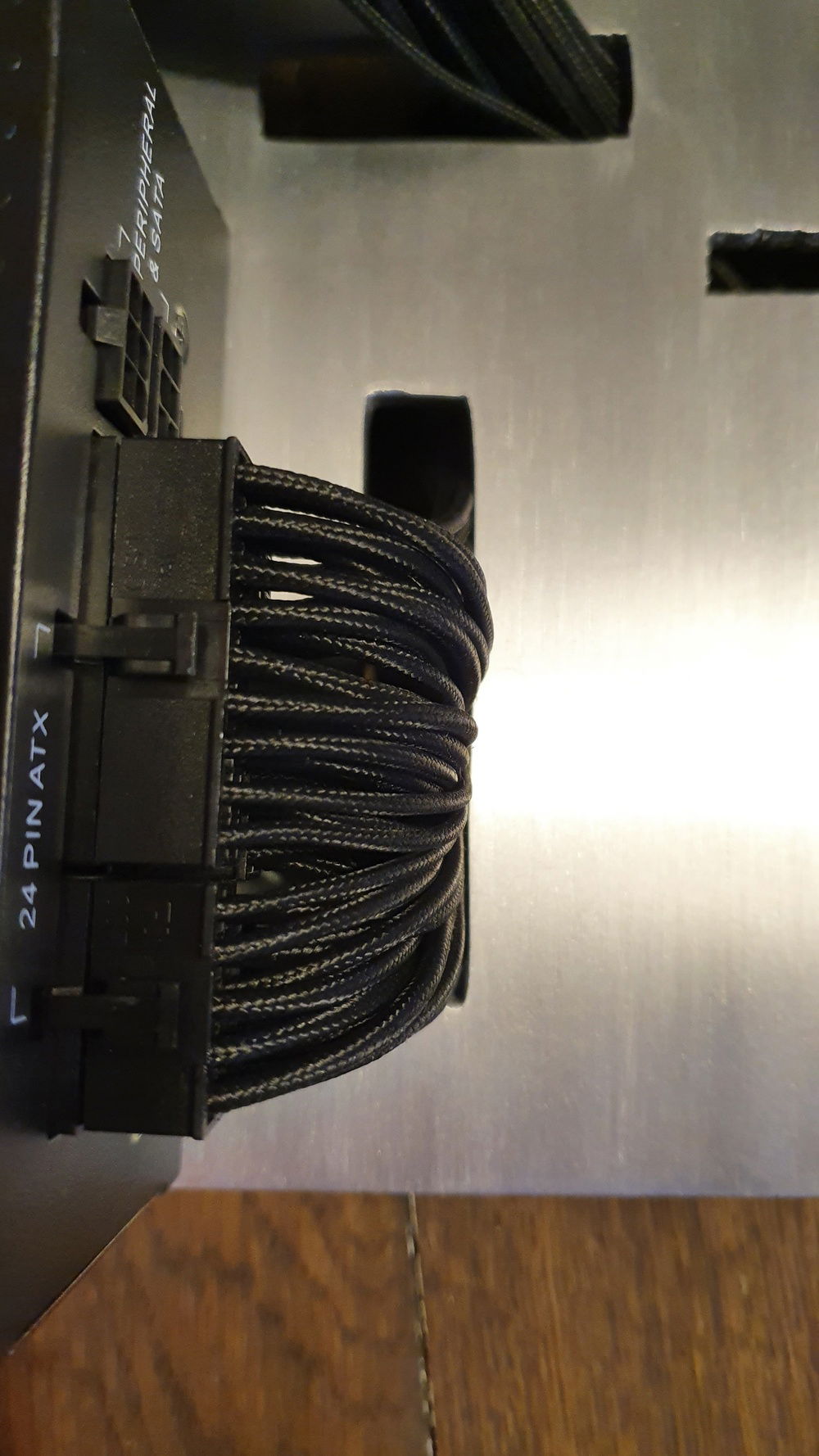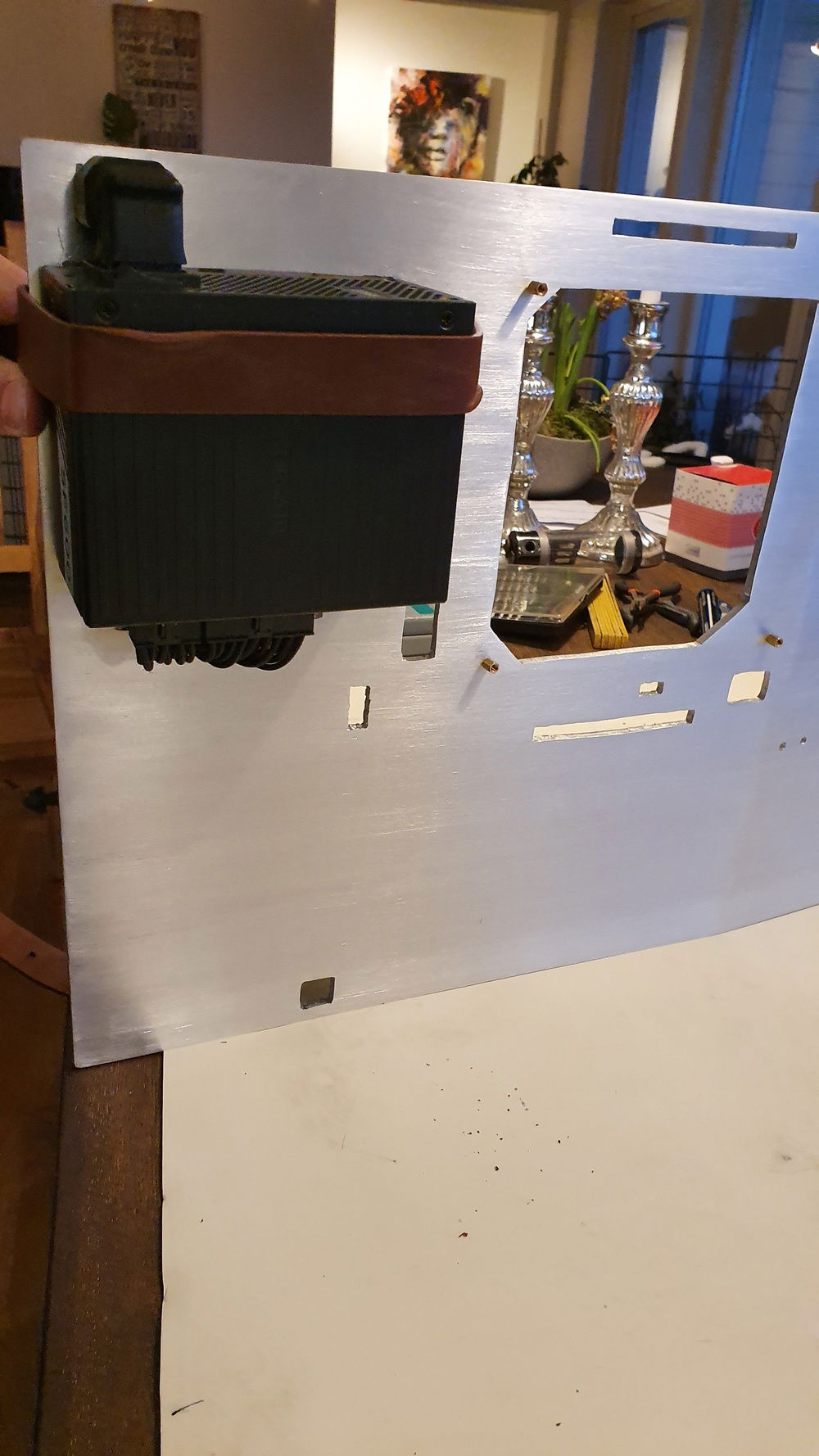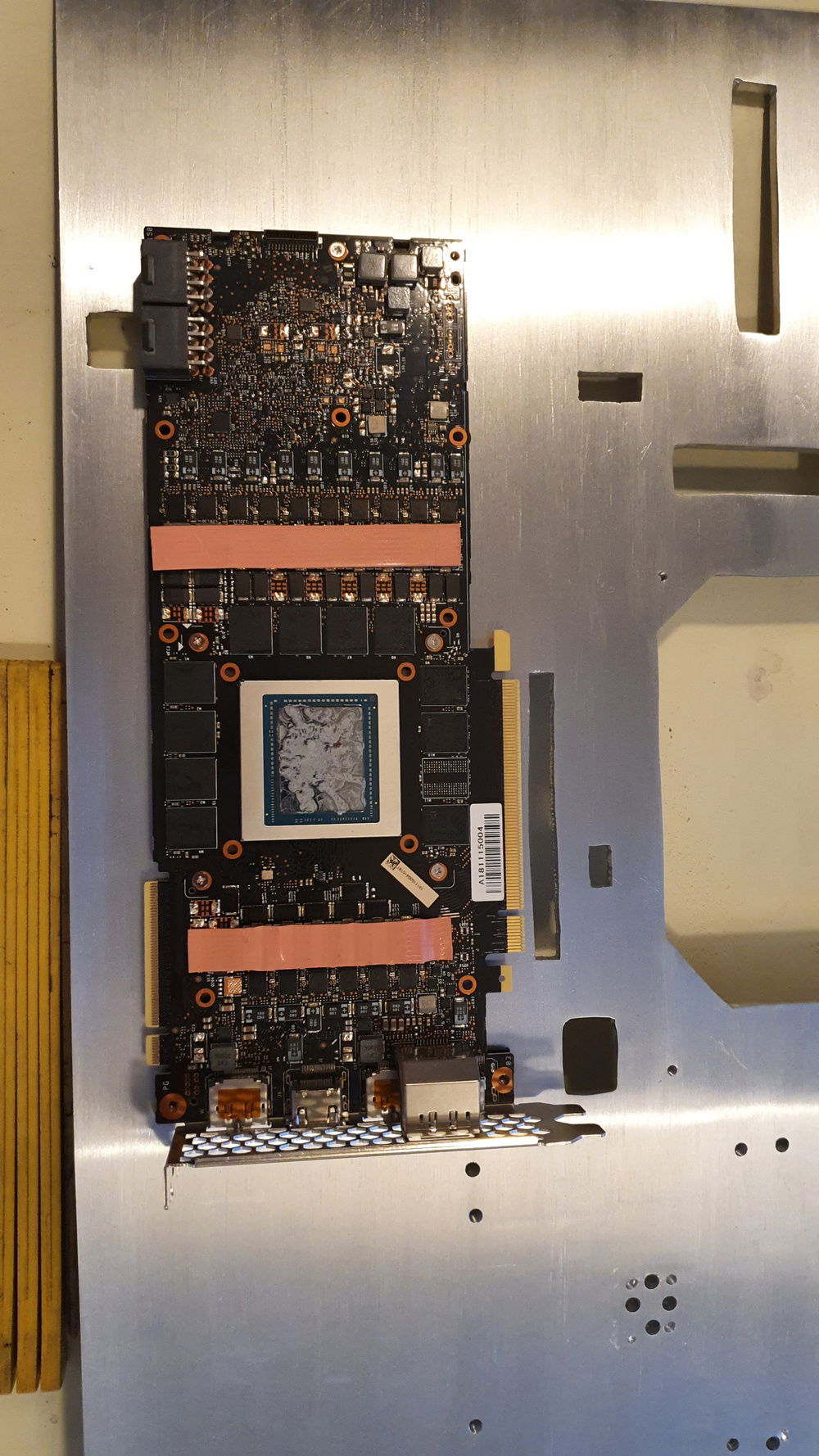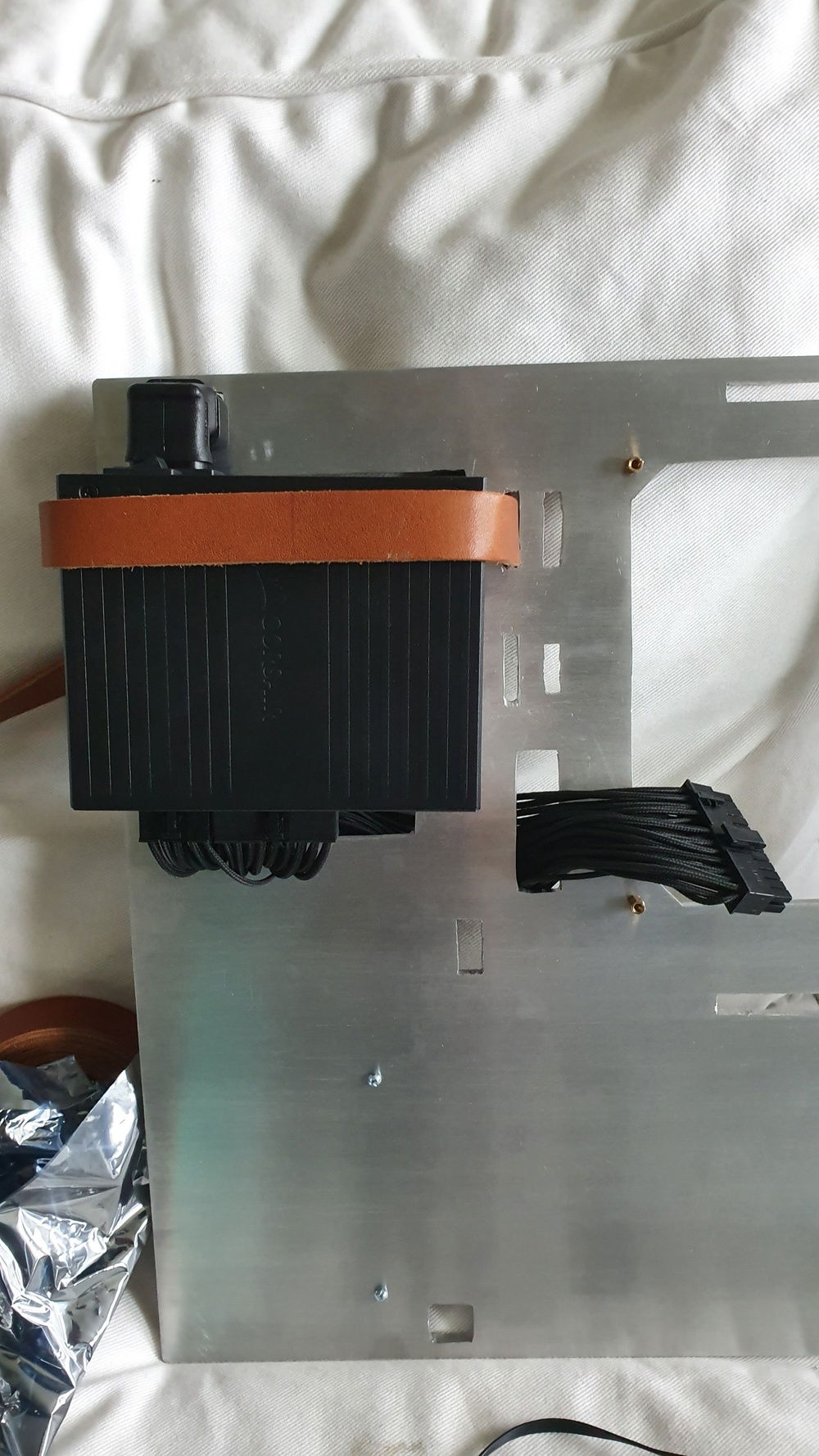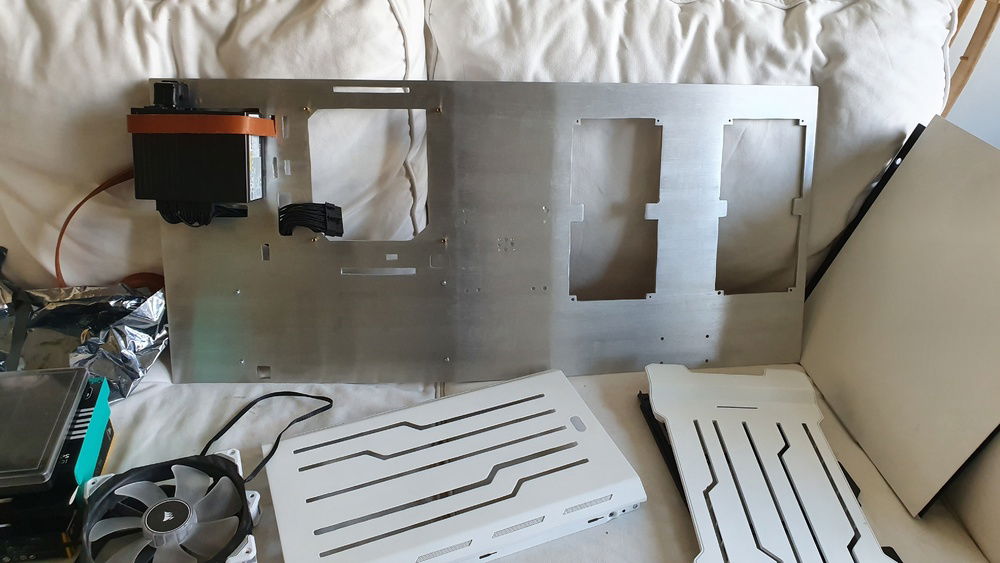 Two leather straps to fasten the PSU, I think it looks good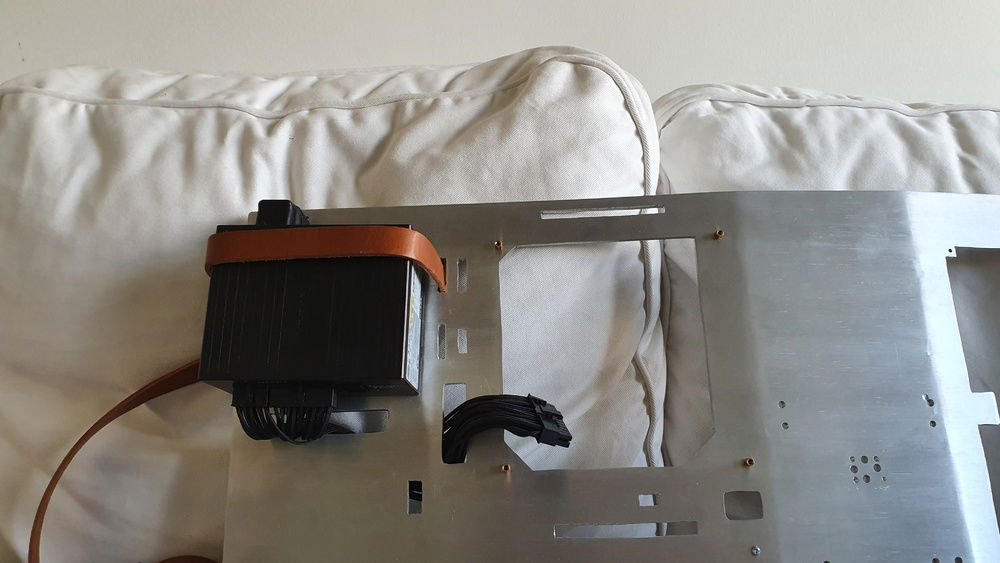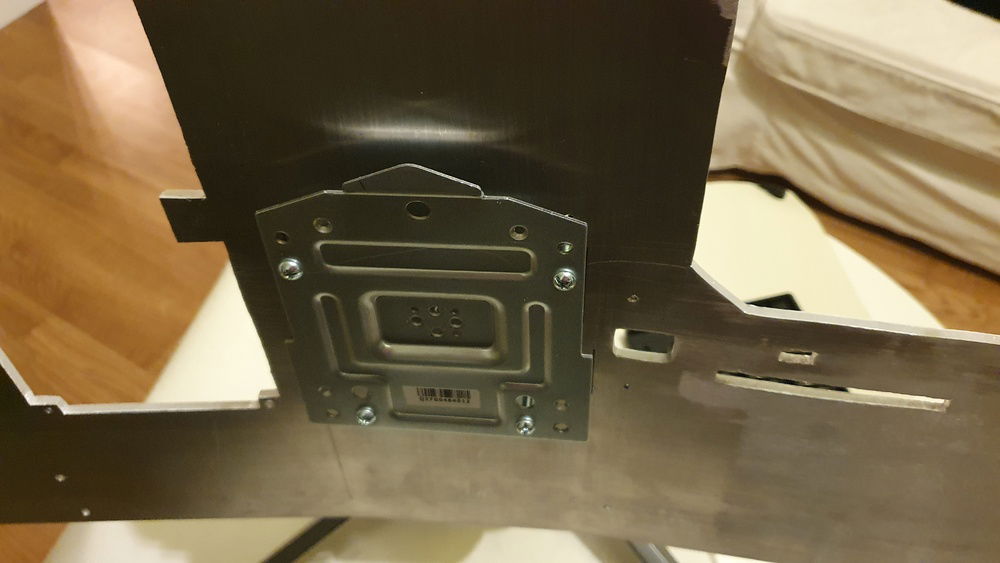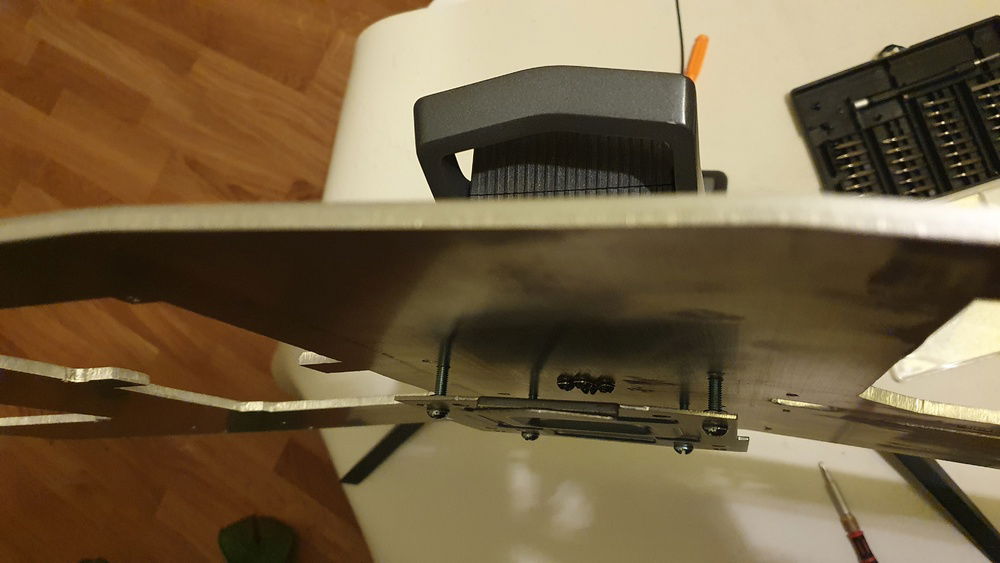 A bit refined solution for the mount, I'll have to put cylinders over the threading on this screws so the threading doesn't show. For better finish.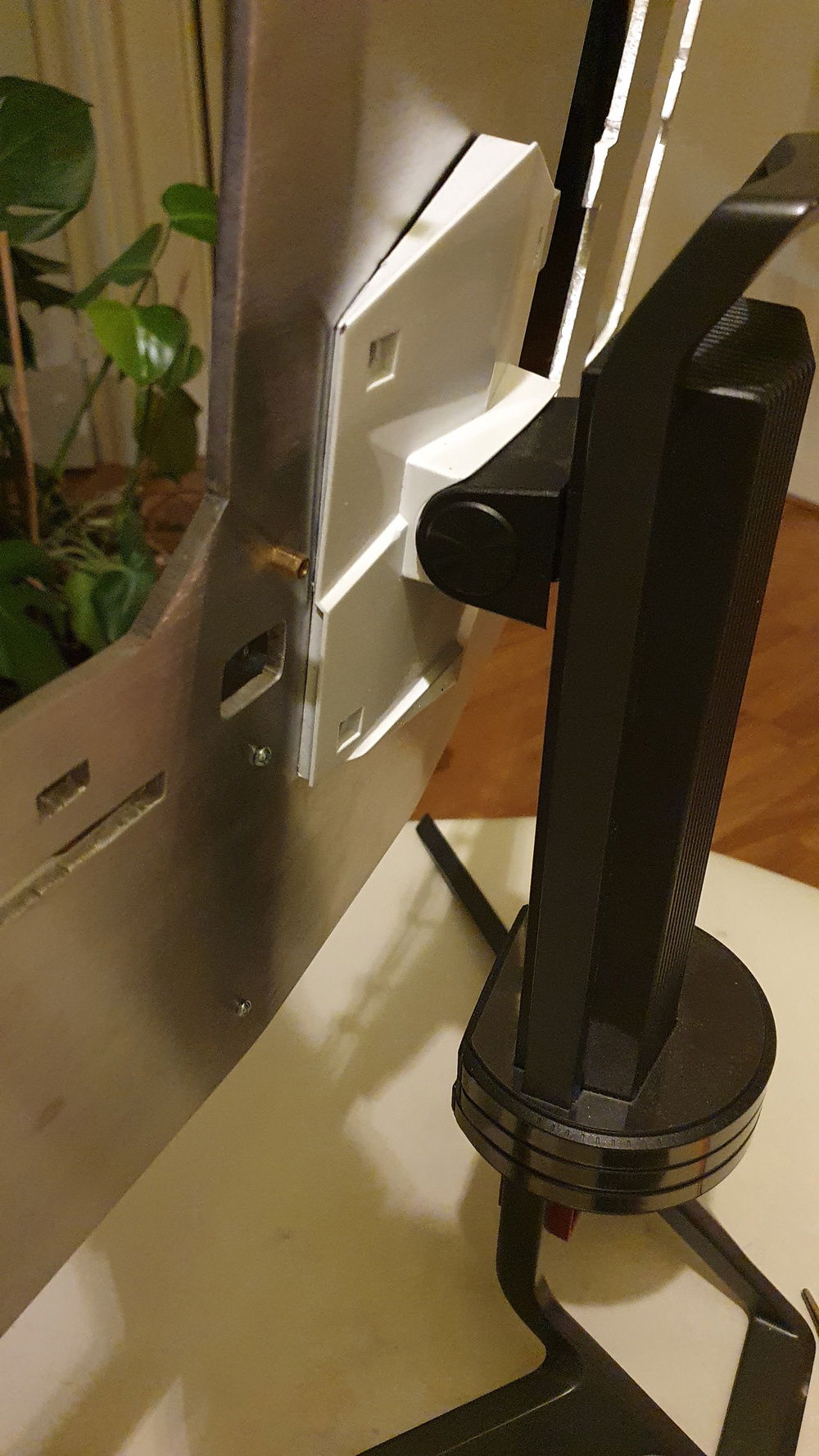 Ooh, need another cutout for the cables from the monitor or it will be too tight.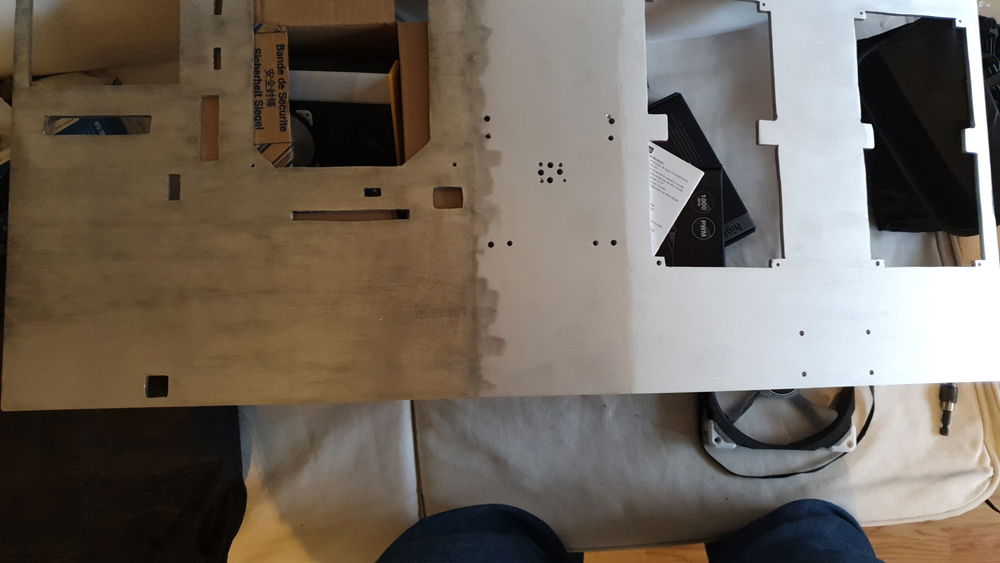 Test polish failure... Needs to be redone, doesn't matter really since I'm not yet finished with grinding down edges etc, just testing.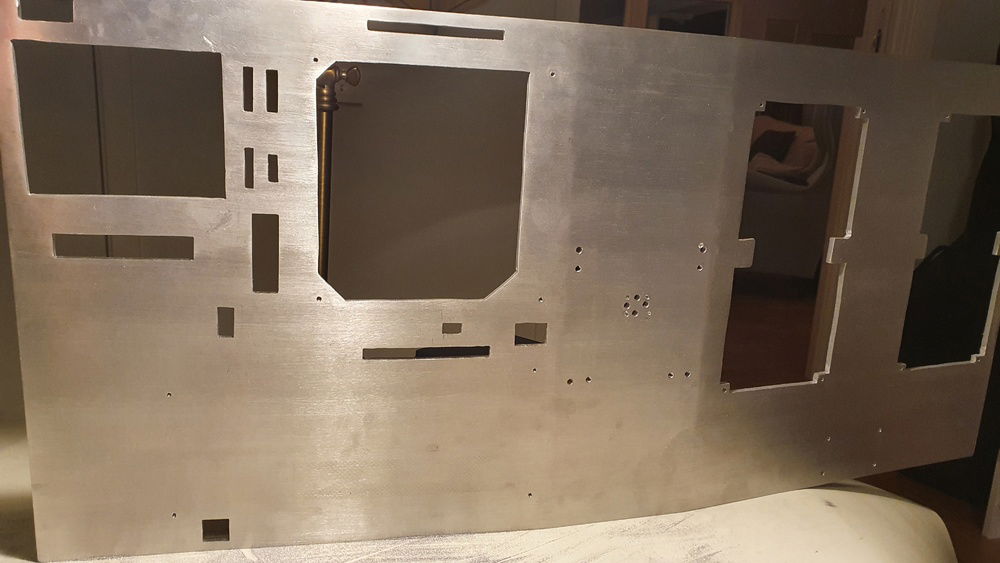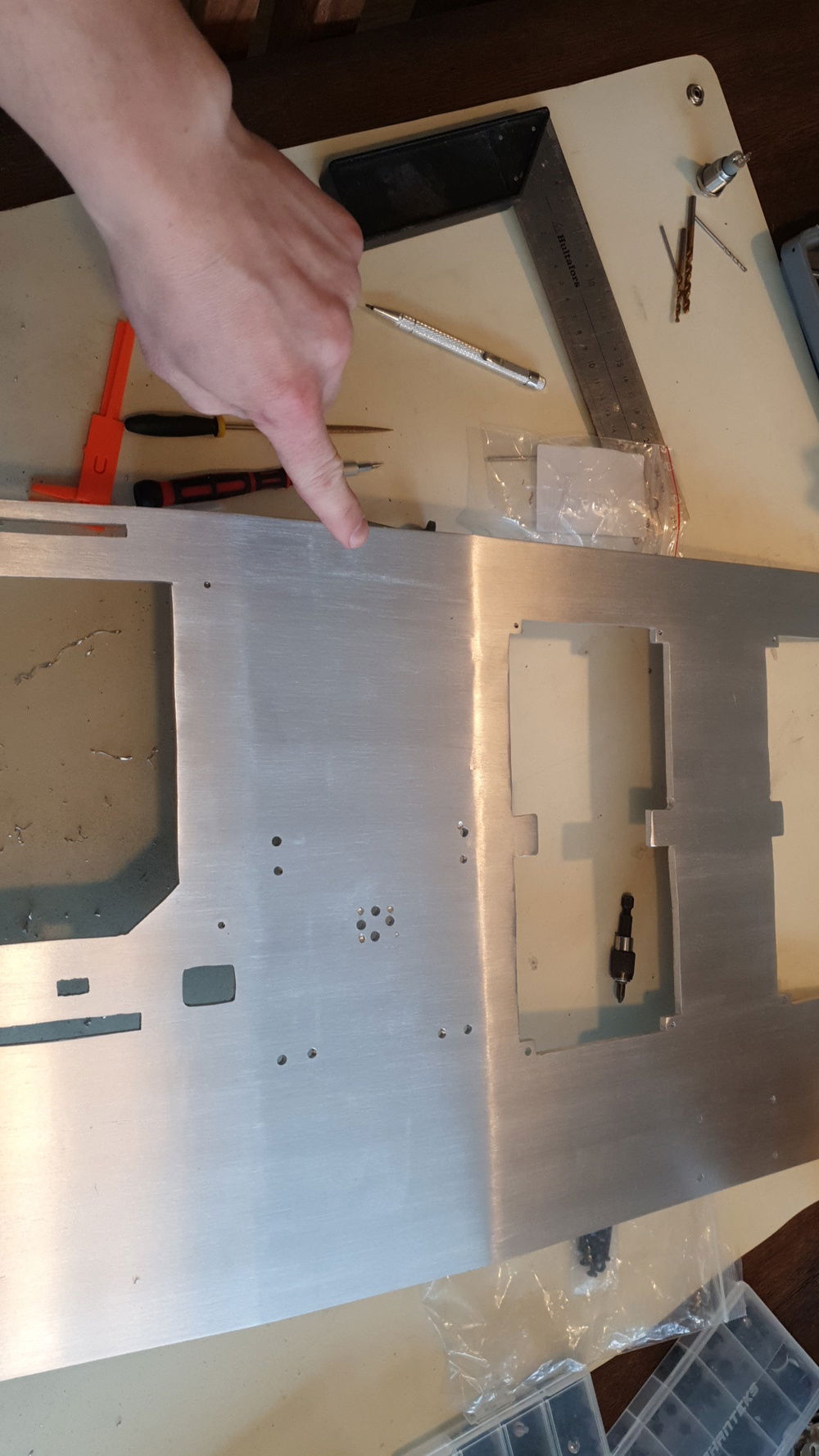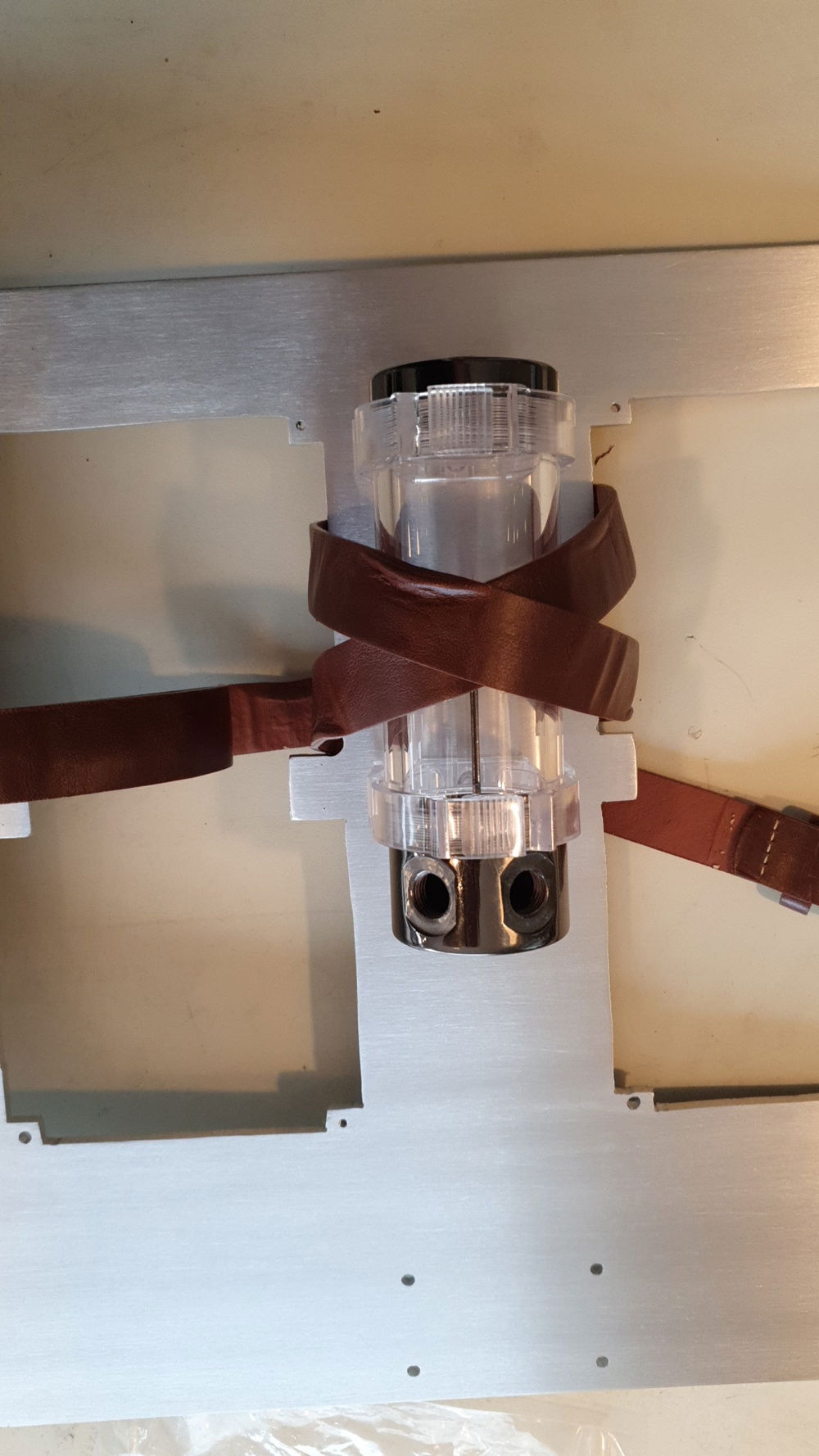 Leather on the res as well perhaps?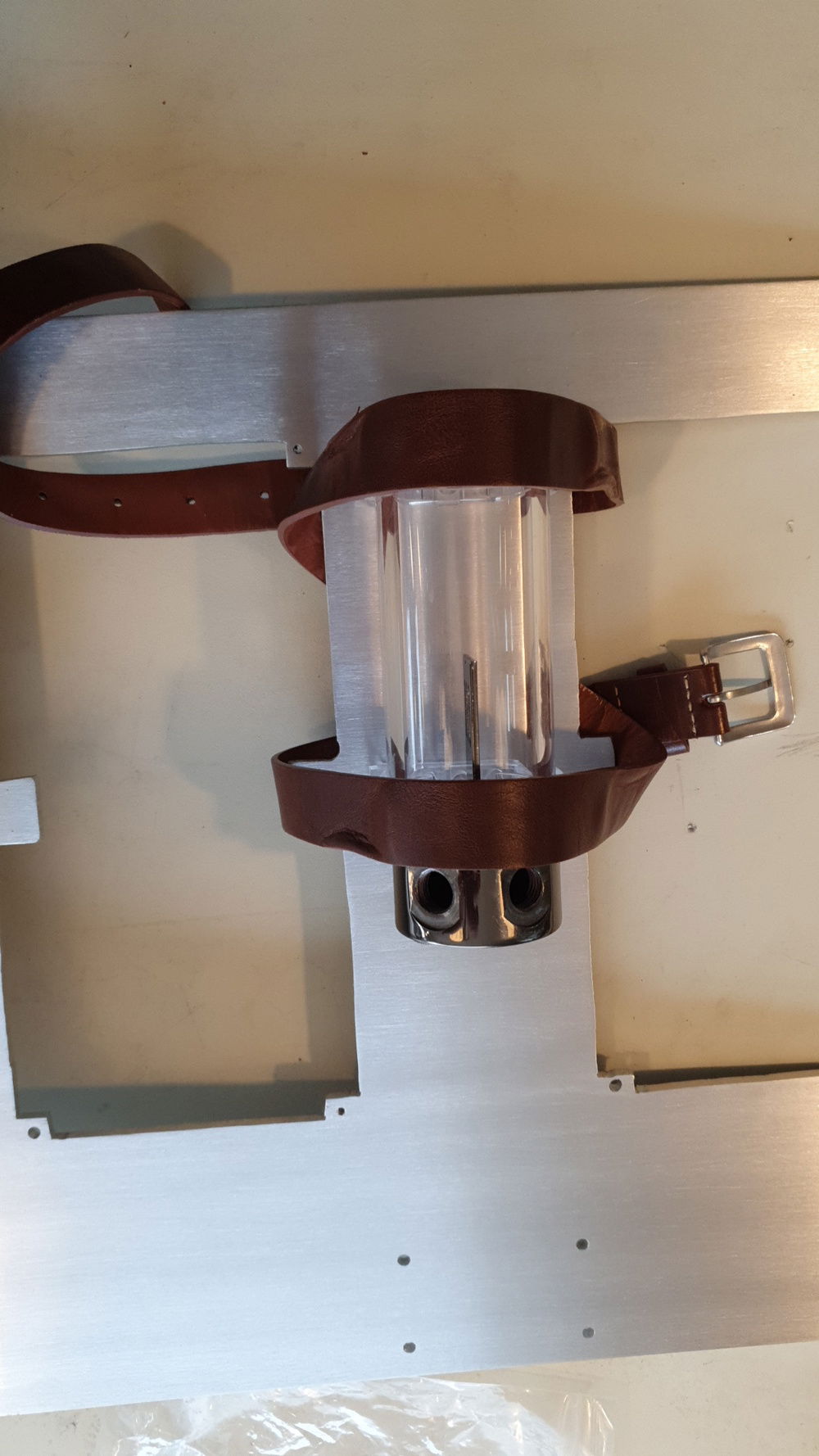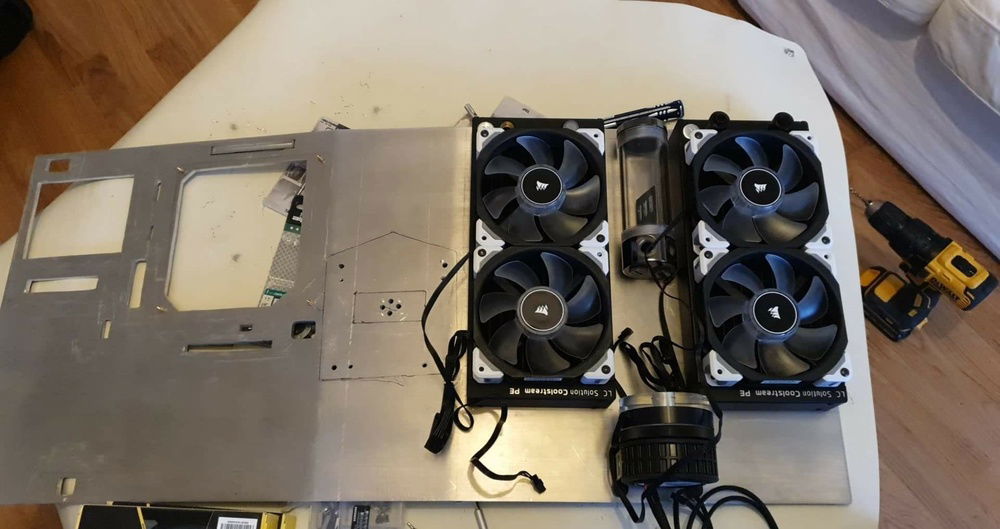 Corsair ML140 Pro fans with rads, think I'll change fans later on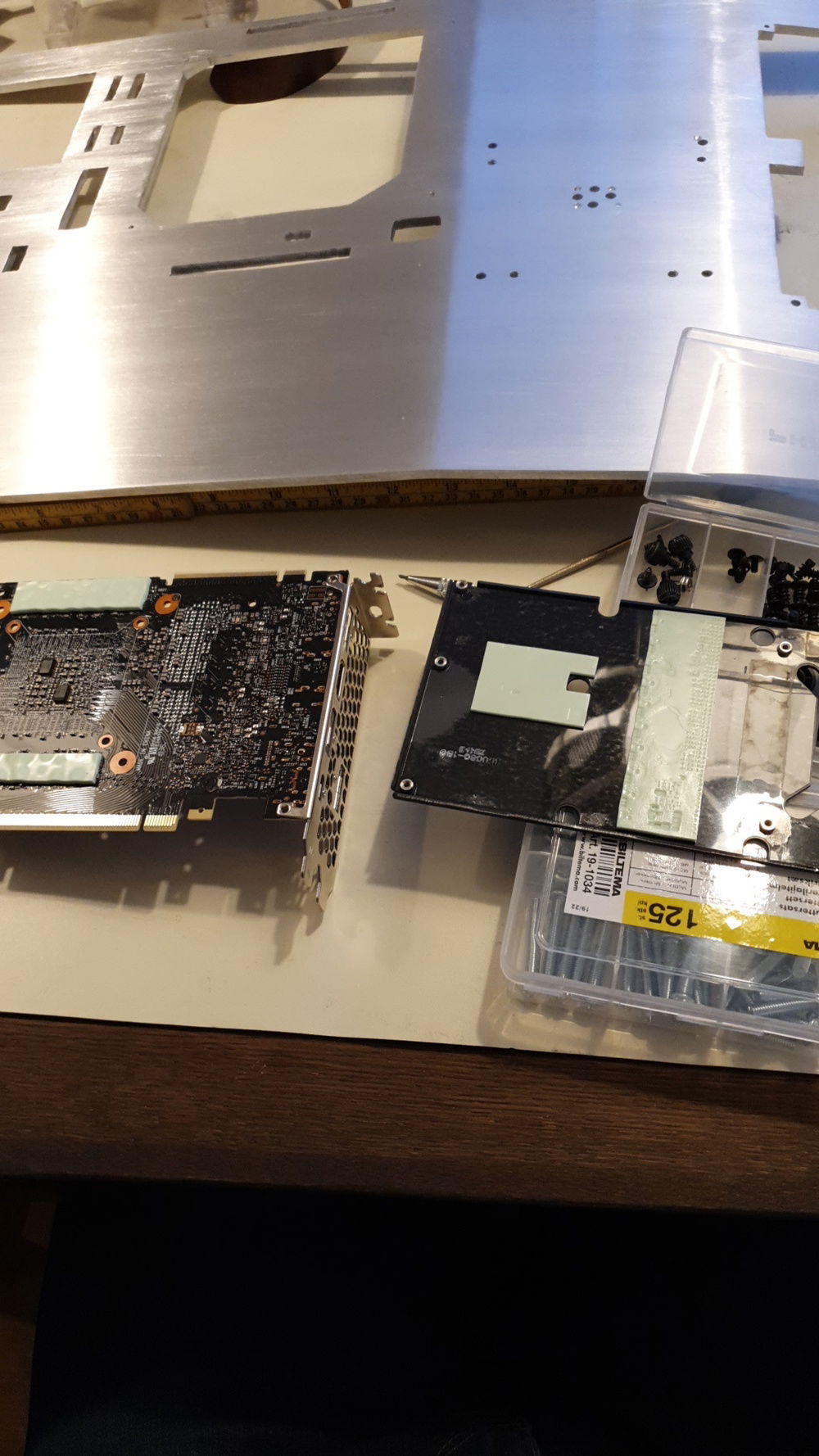 How to mount the GPU? Perhaps use the entire aluminum plate as a backplate for it and fasten it directly to the PCB?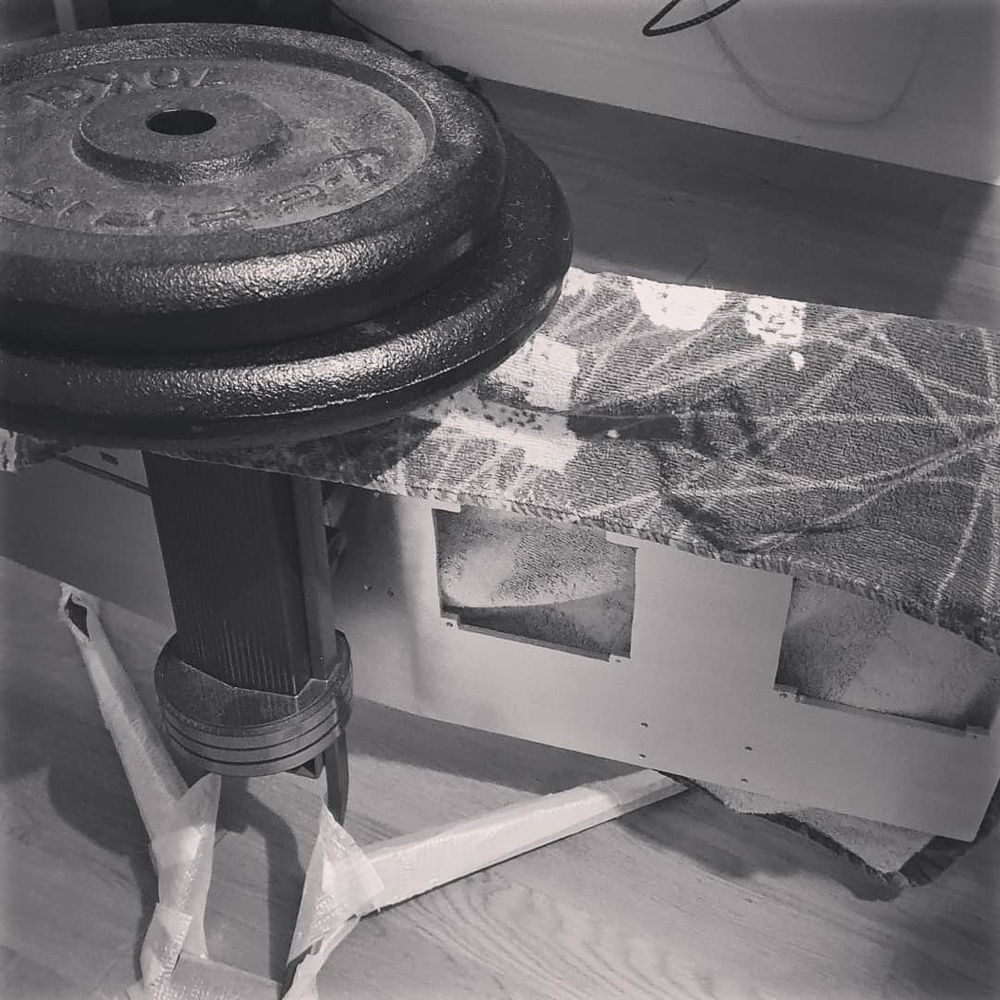 Will the stand hold for 20kgs weight? Here's the test! 25kg extra weight save for the aluminum plate! 24h hour test and it holds firm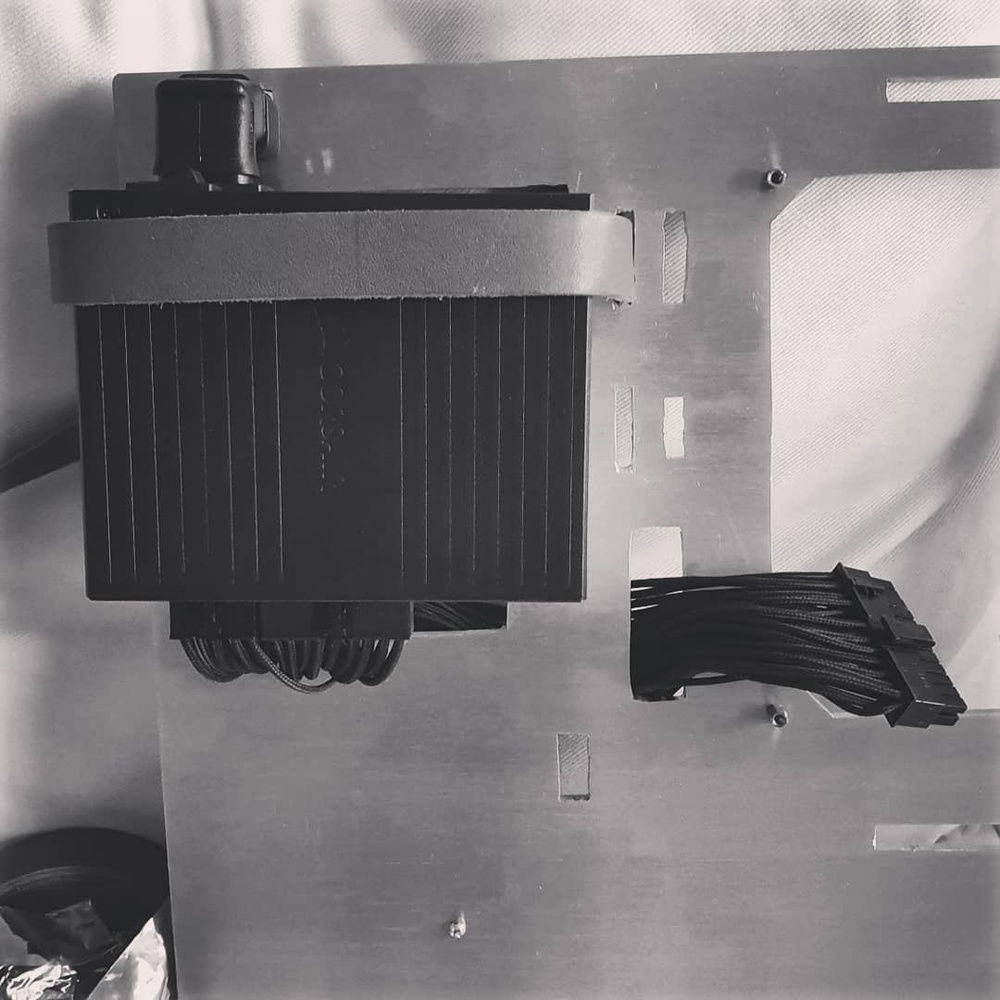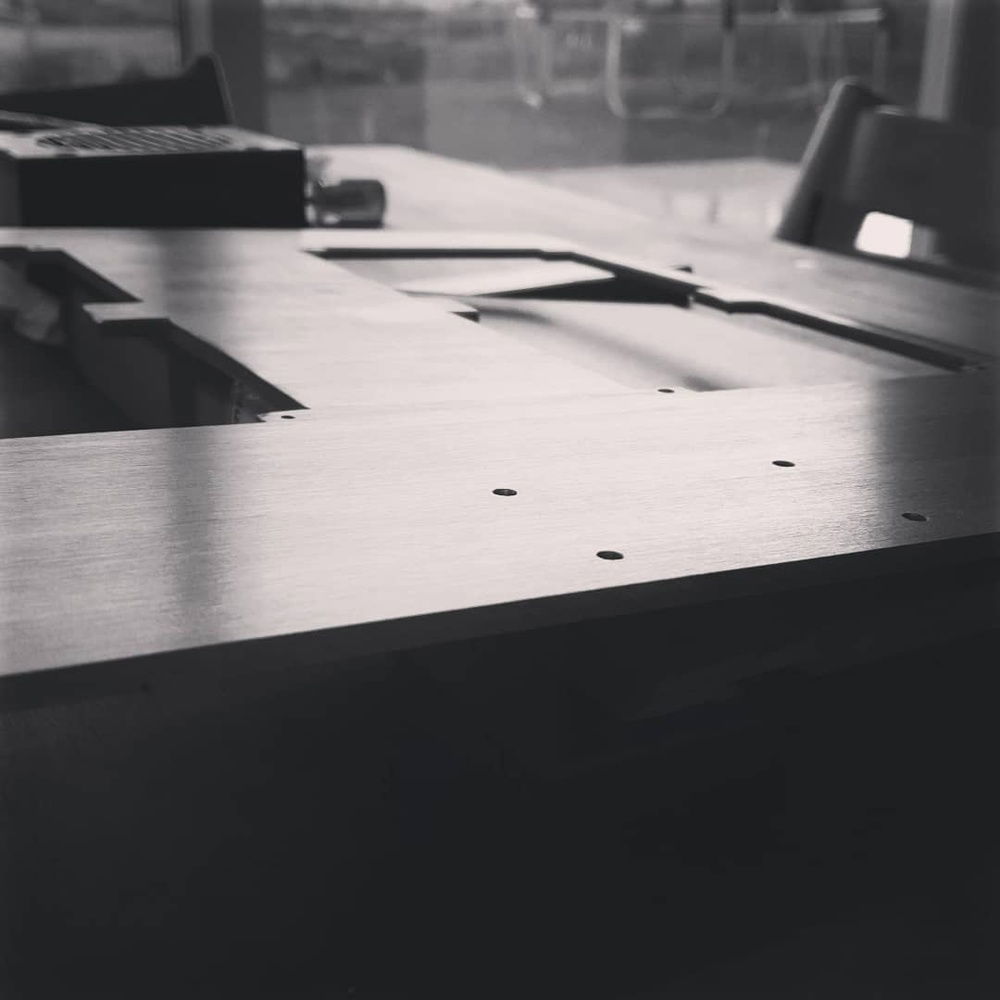 I think the grit of the brushed aluminum is right, I'll stick with this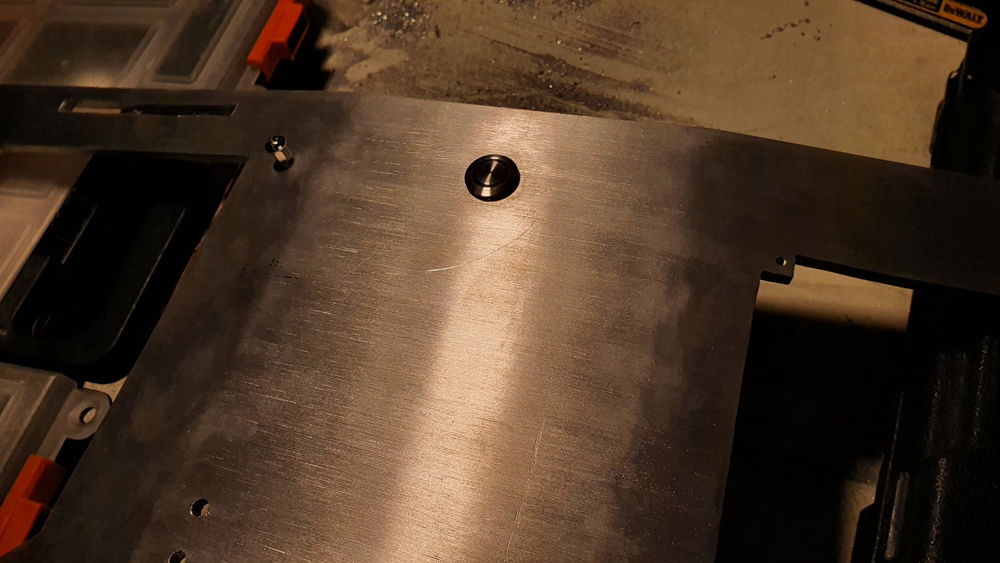 Start button installed!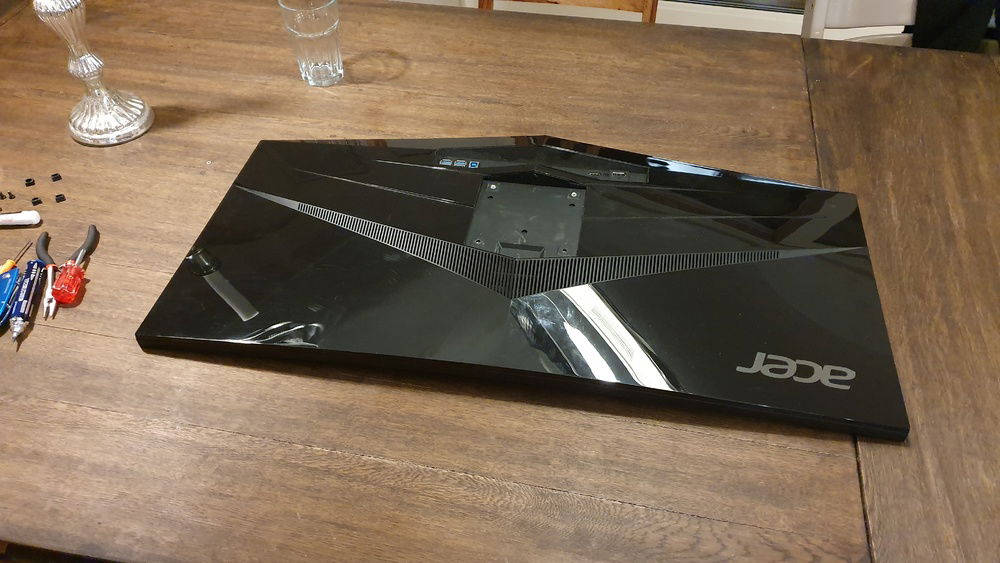 Time to change color on the monitor to match the builds white theme!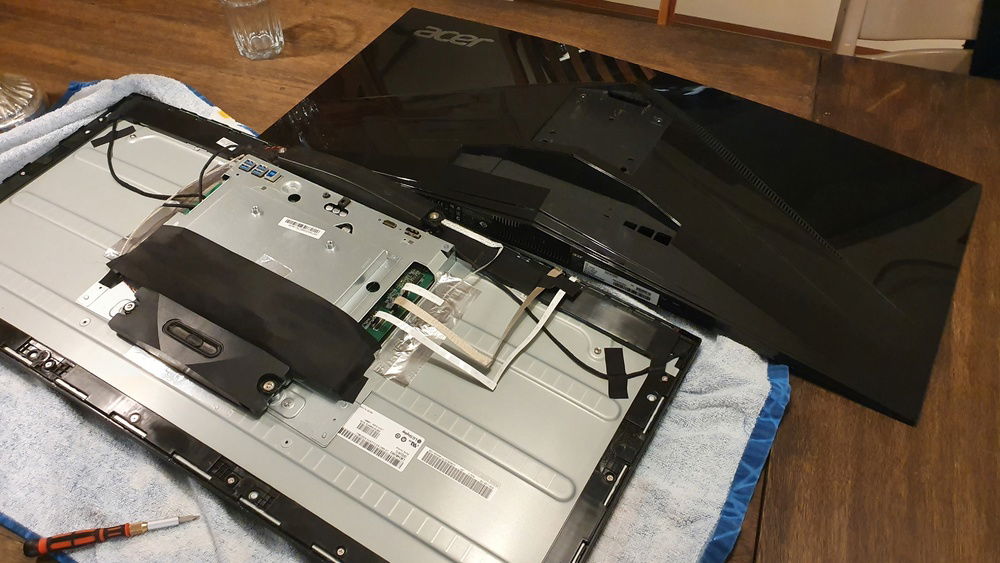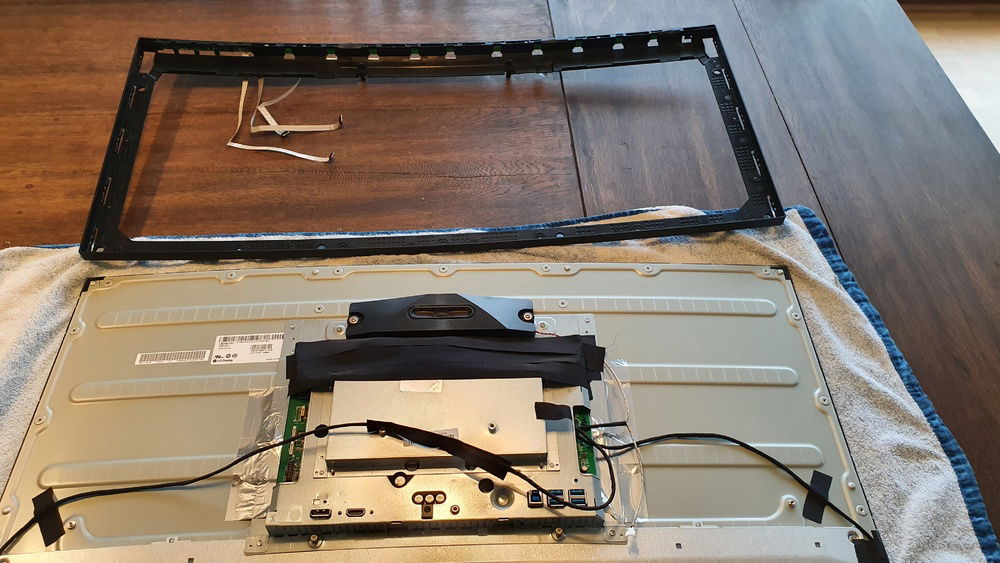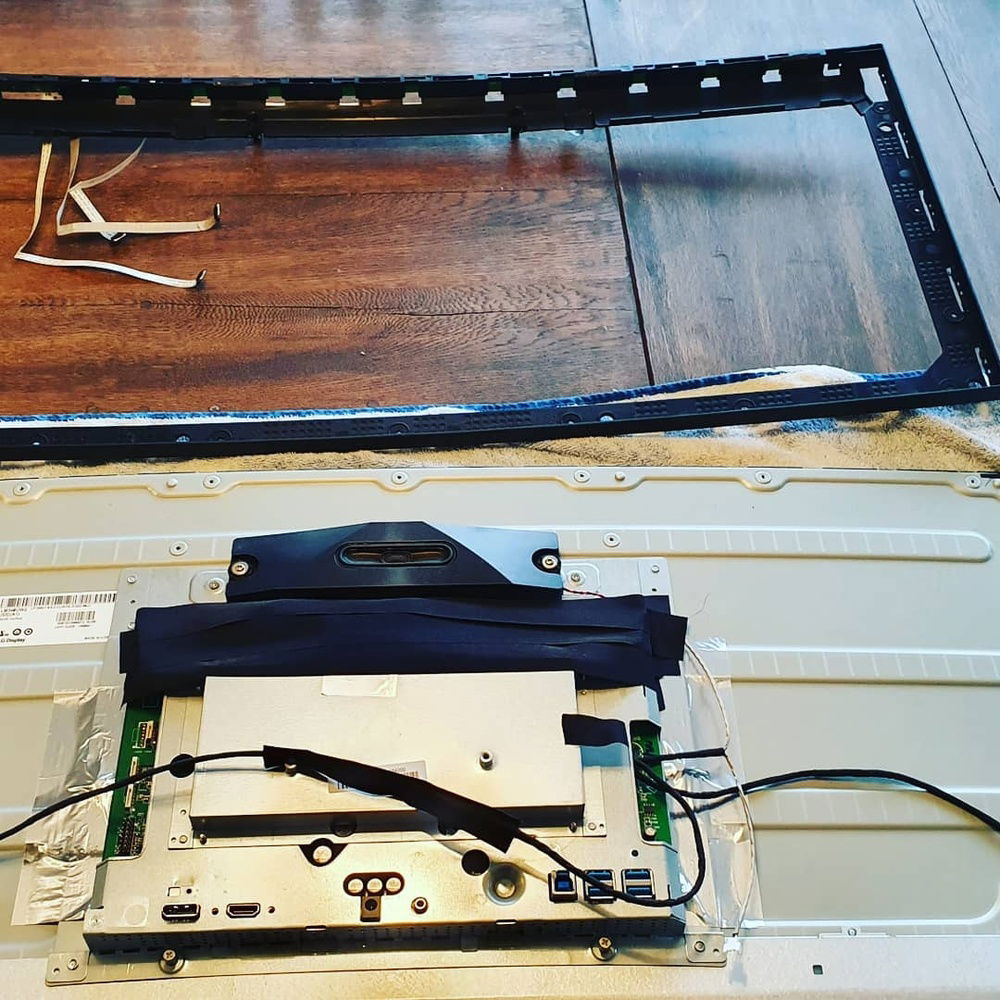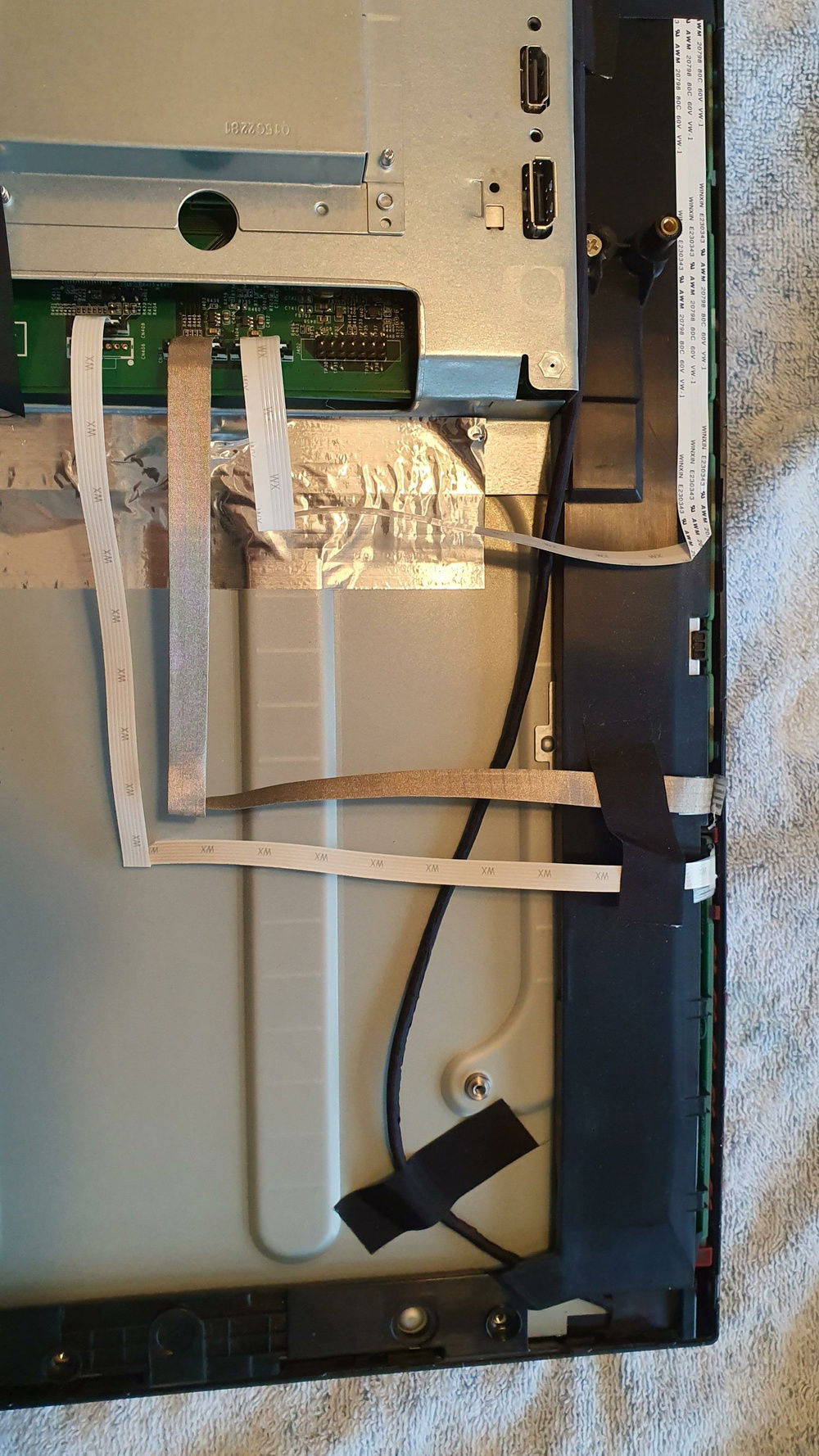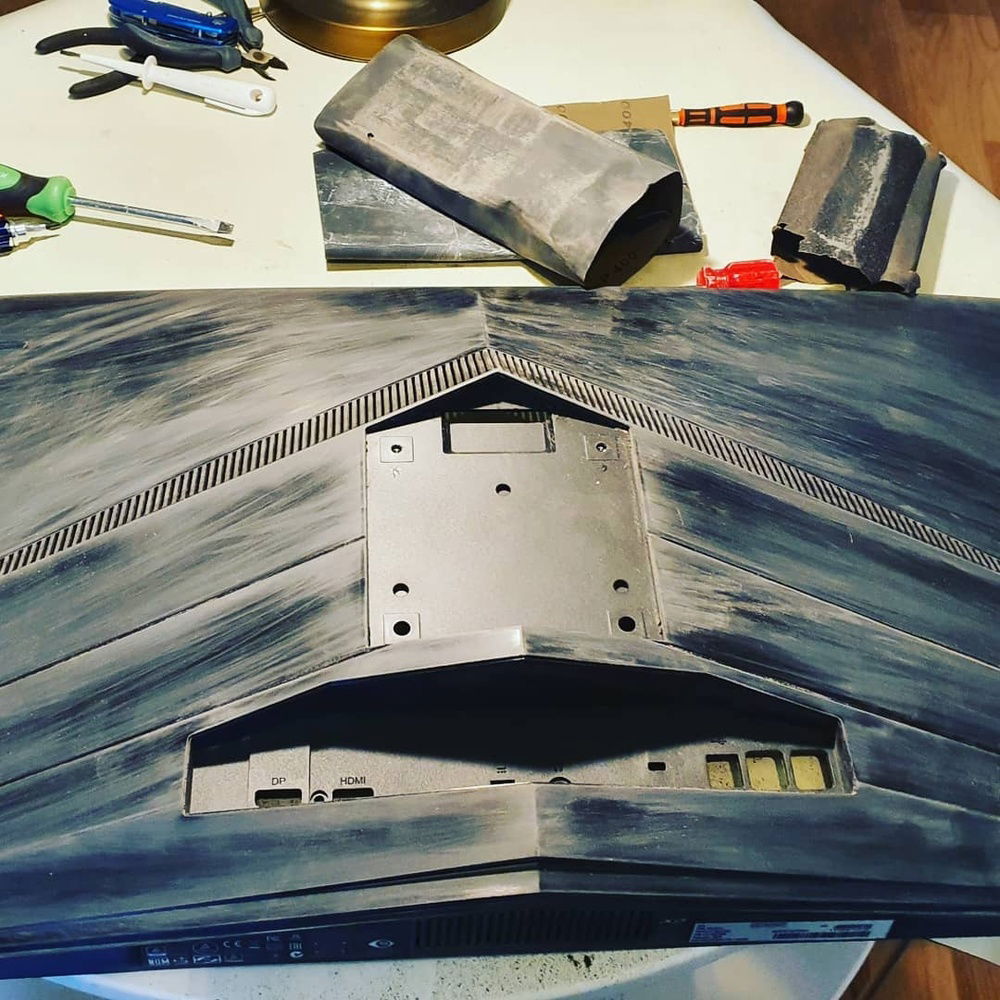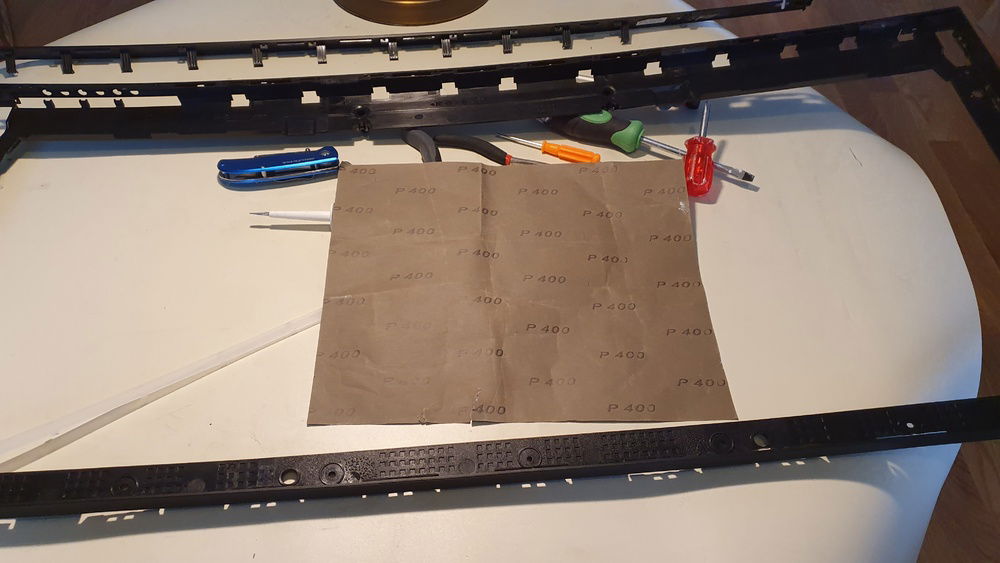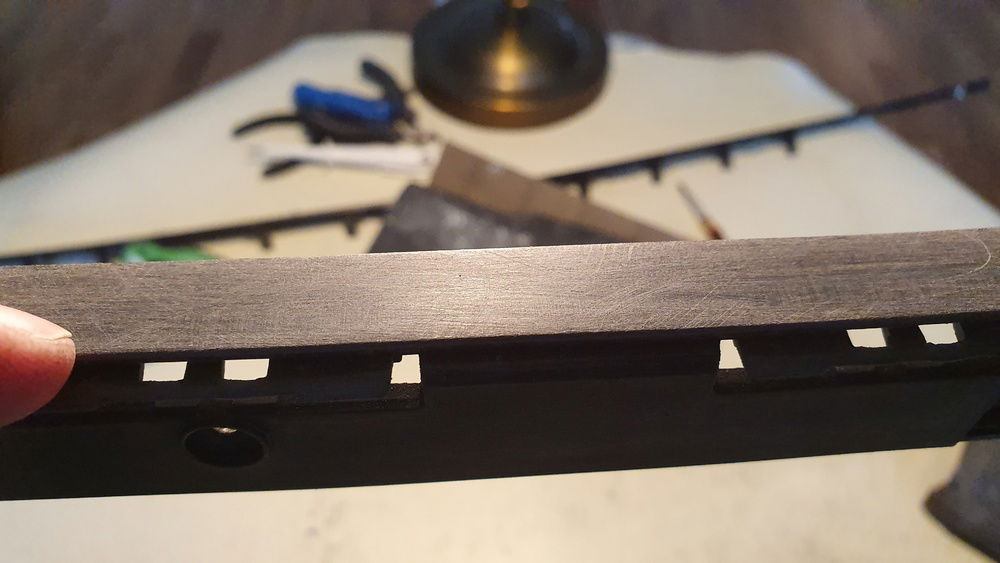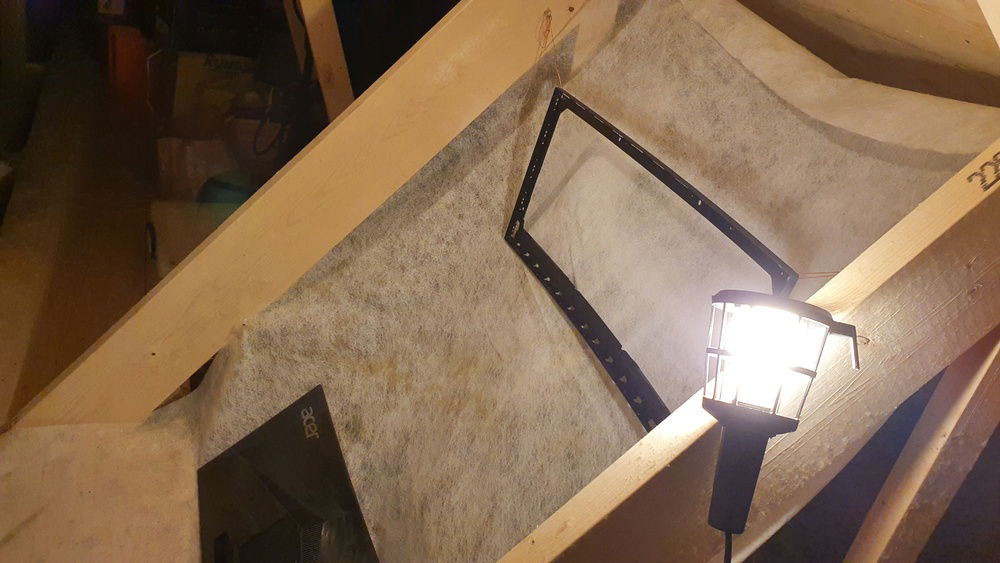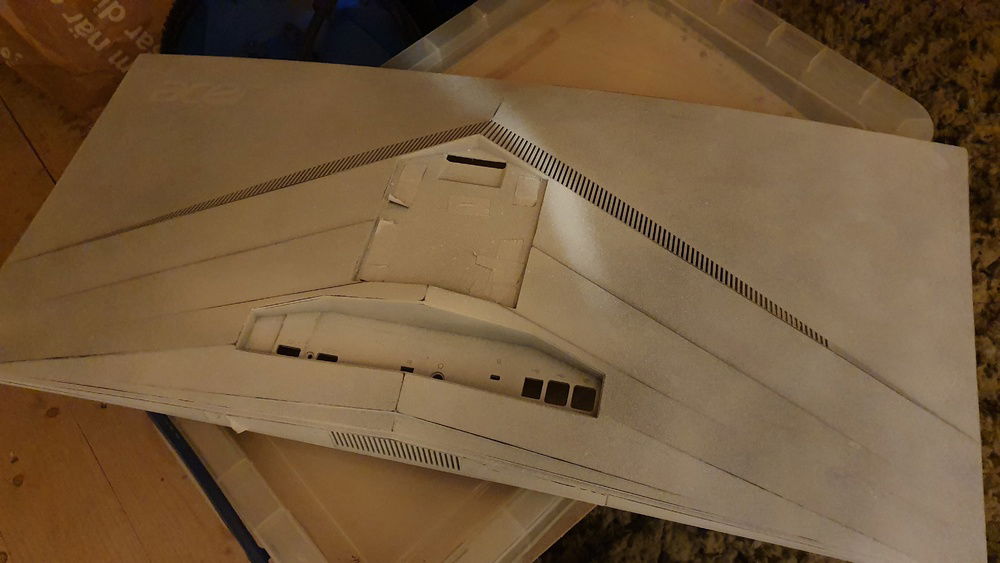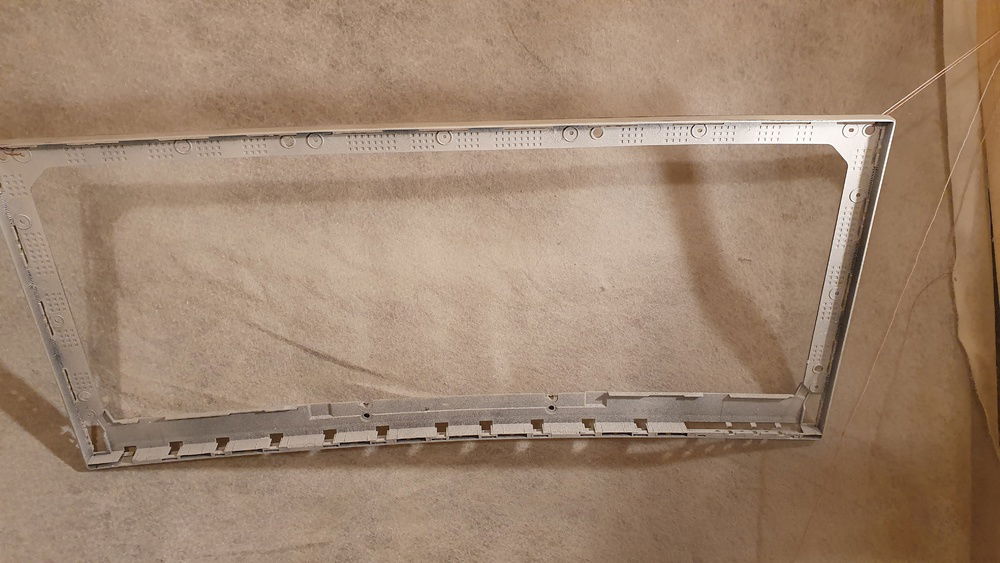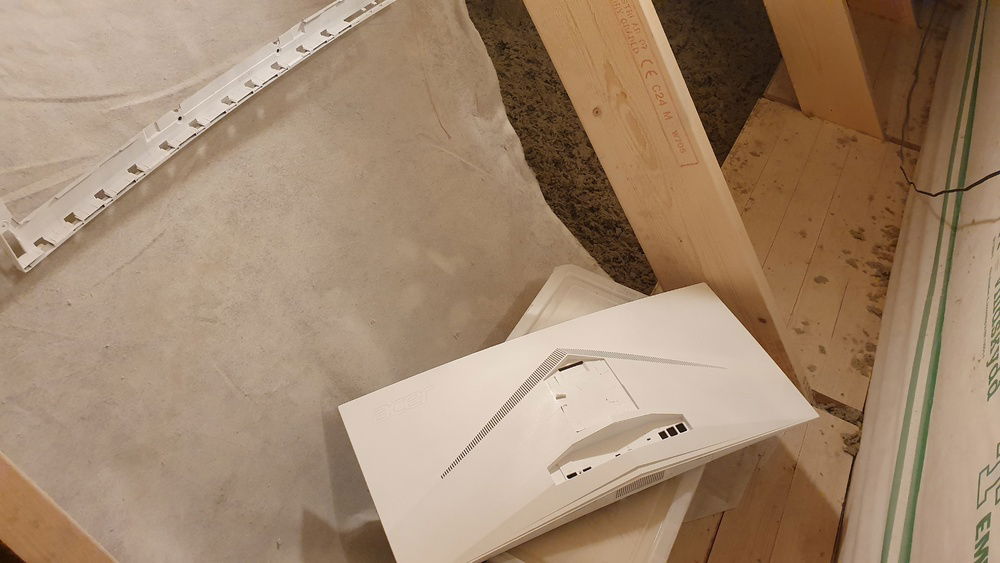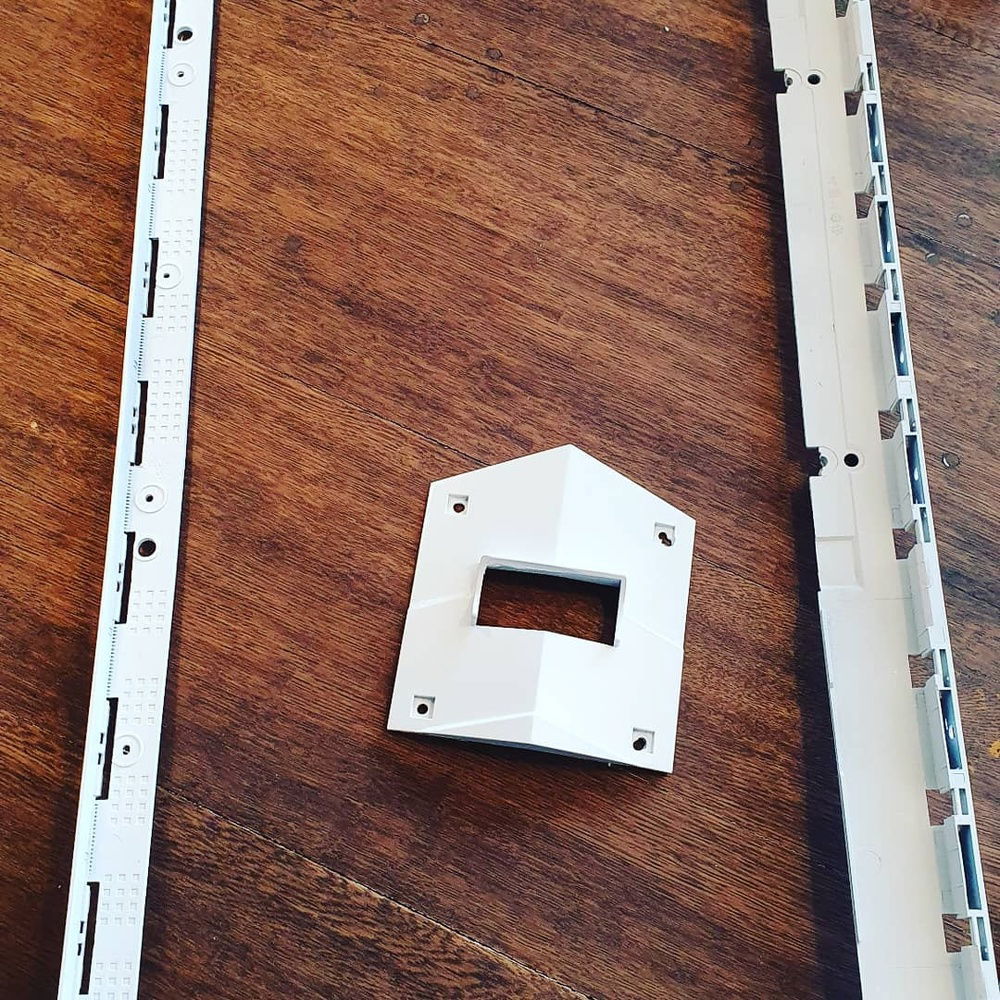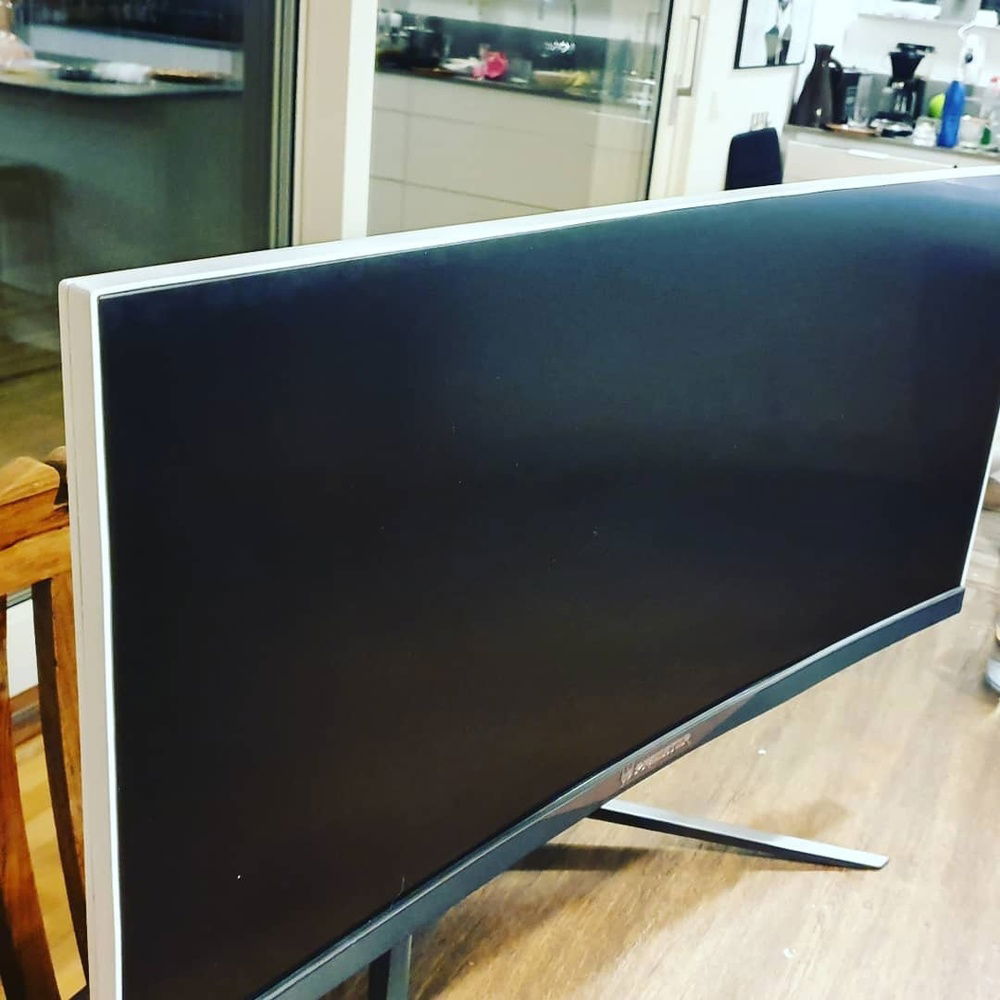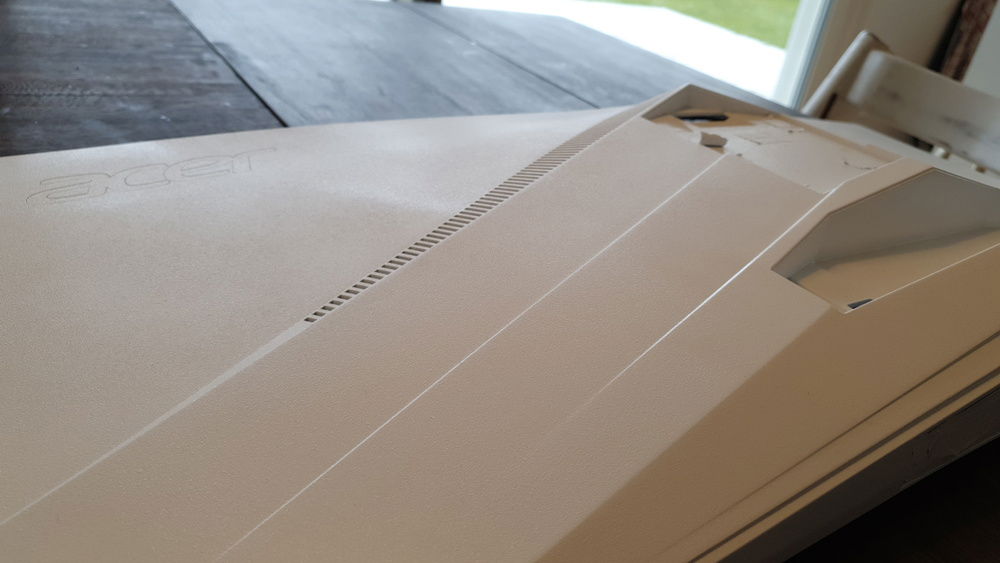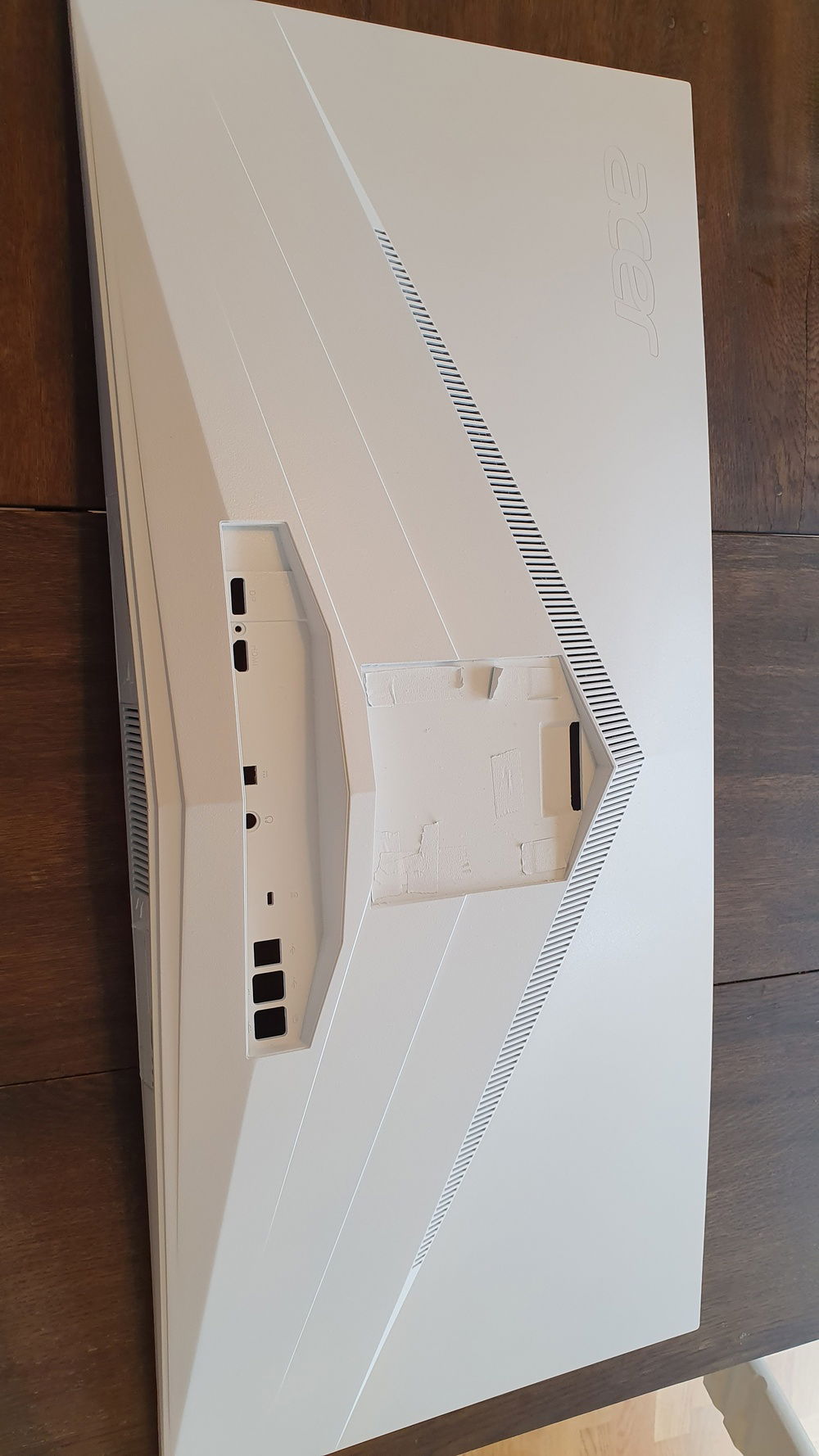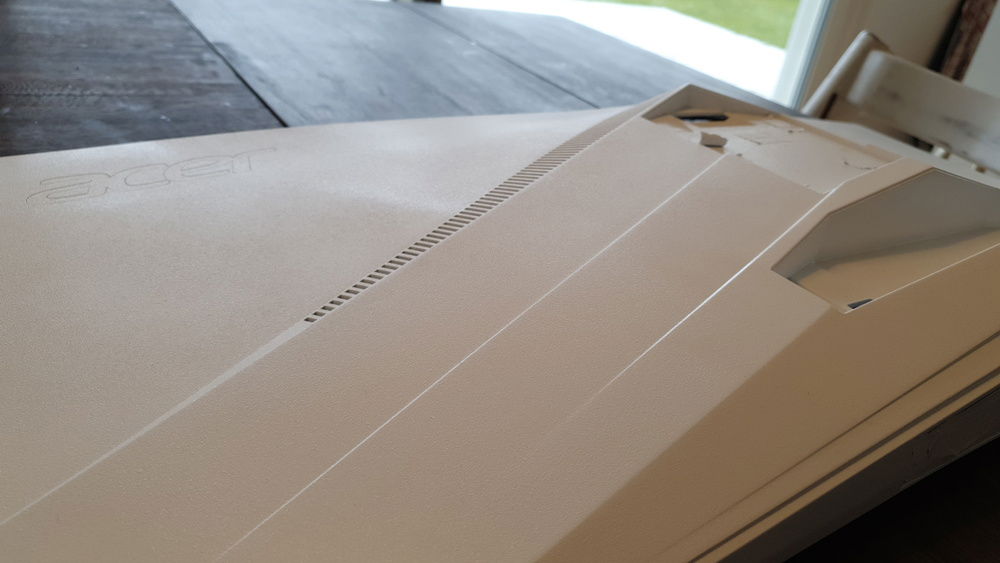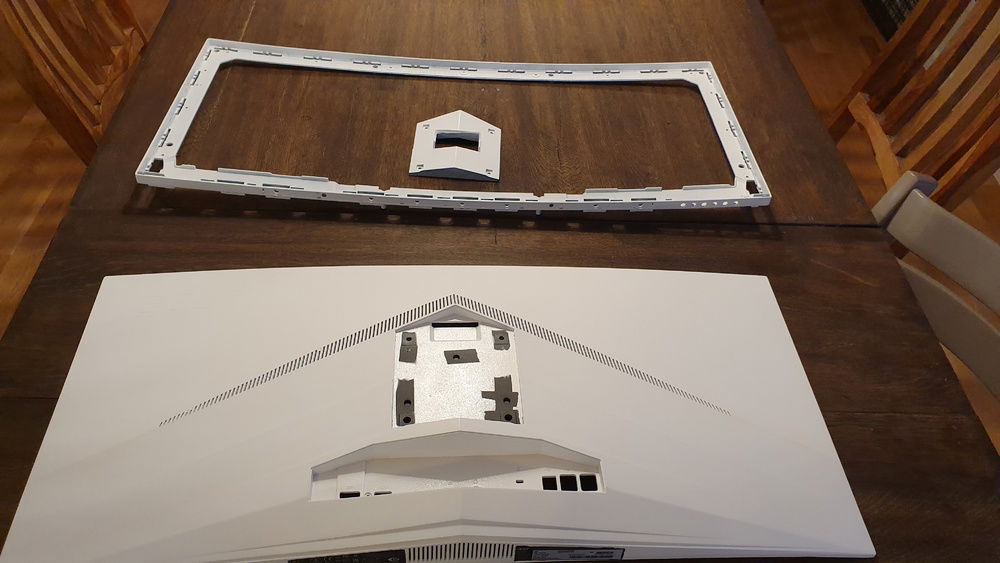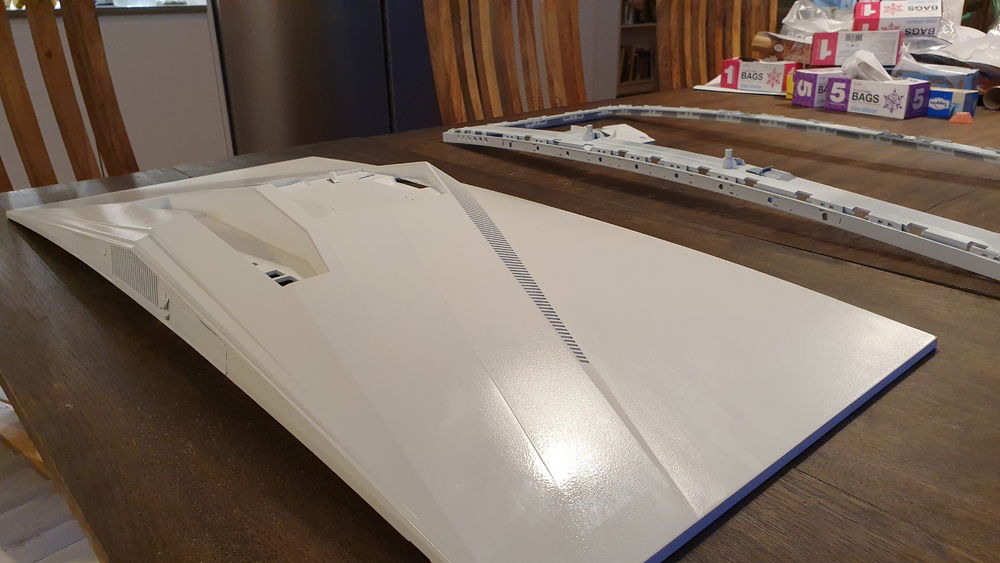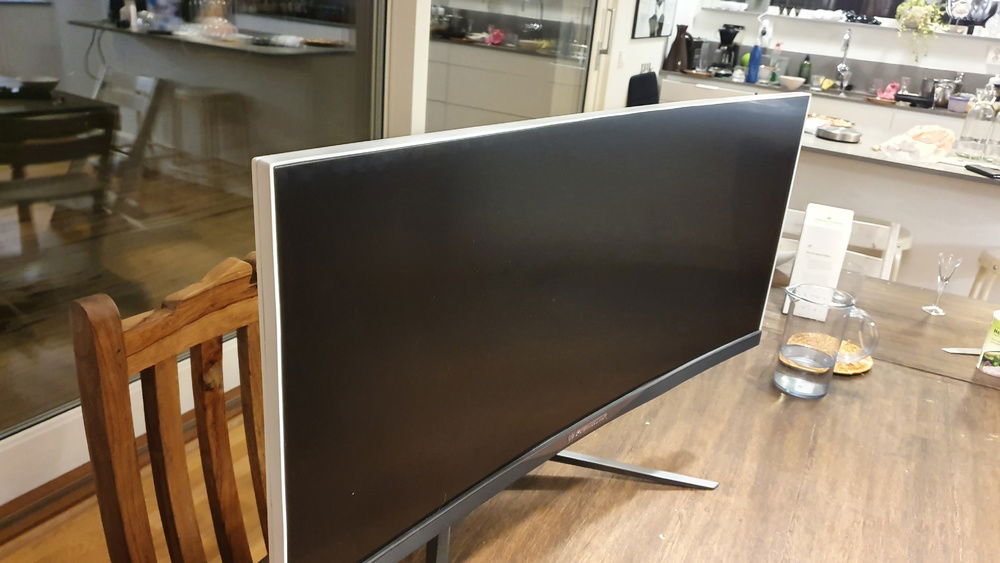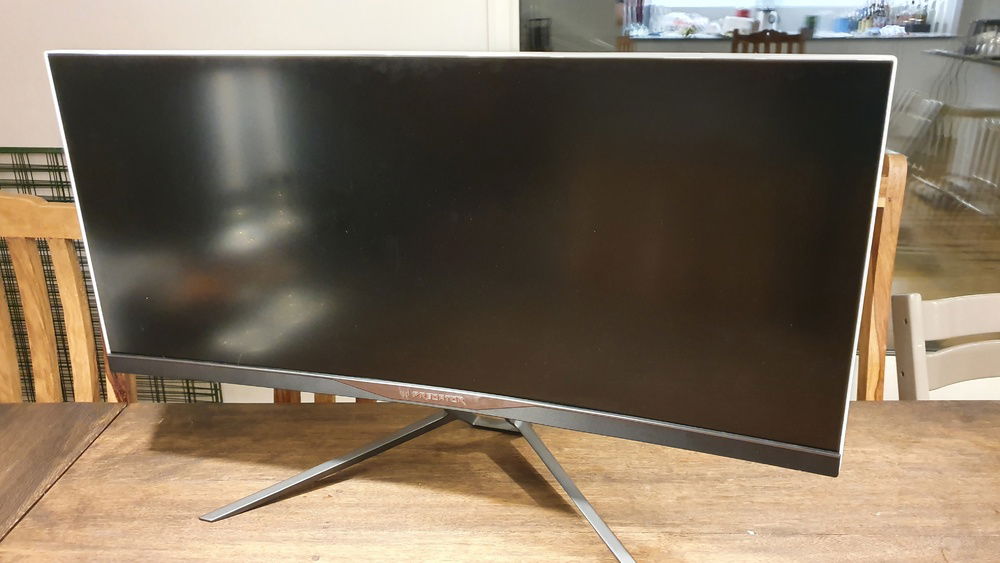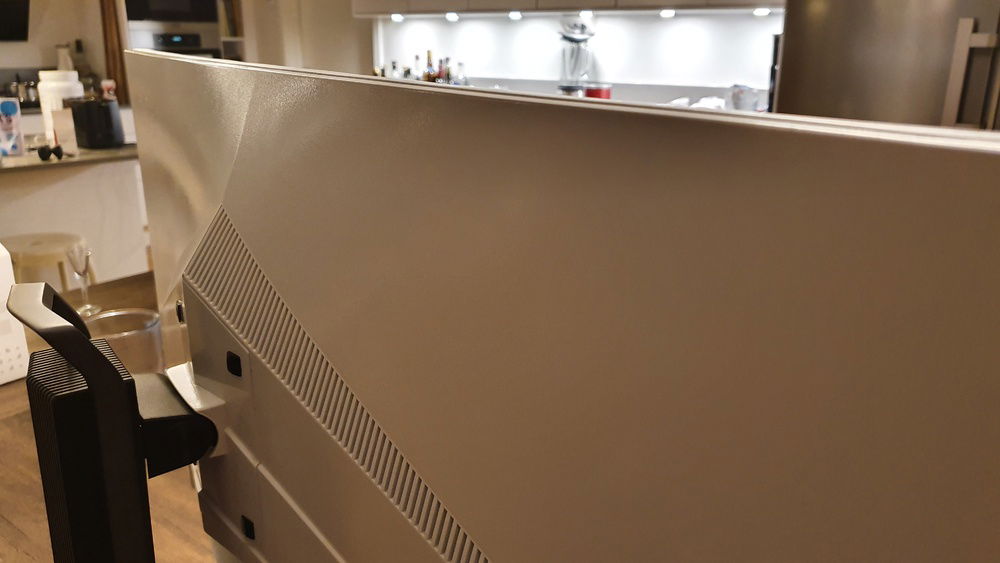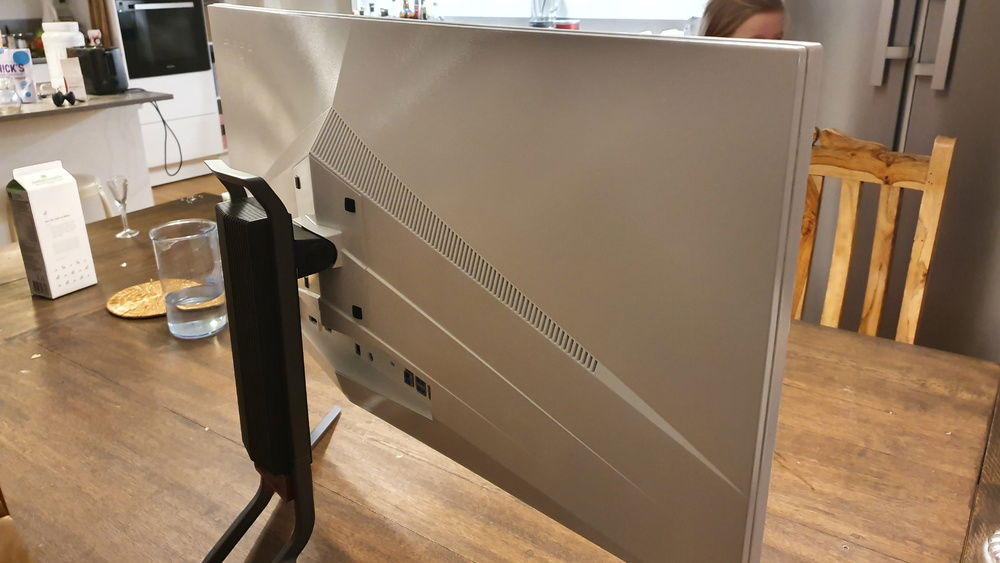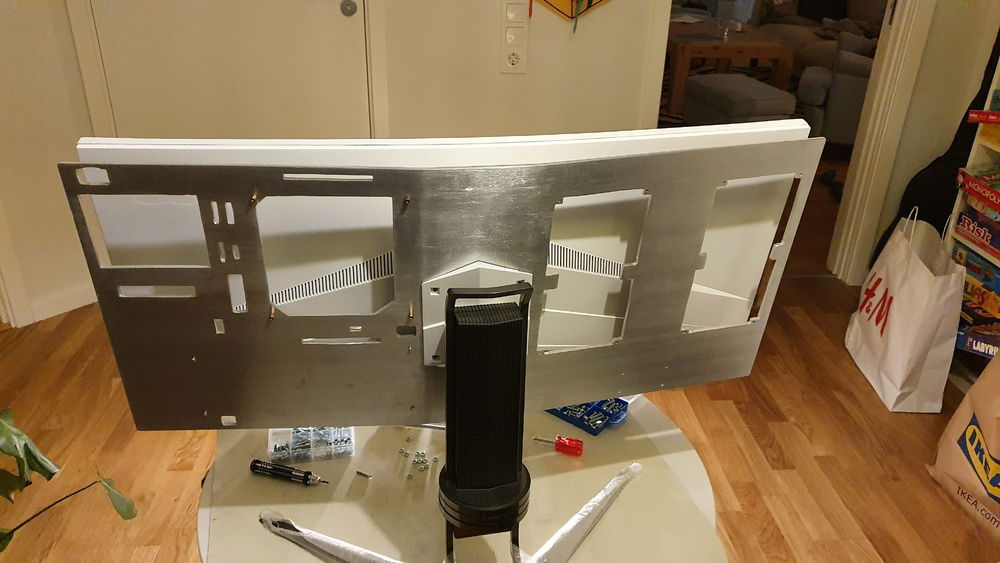 Looks good with a white monitor!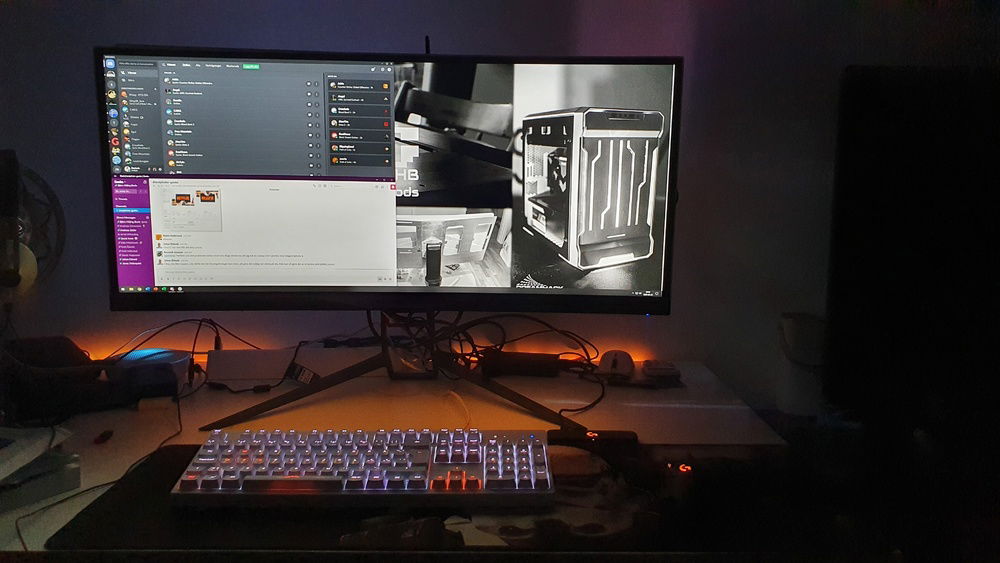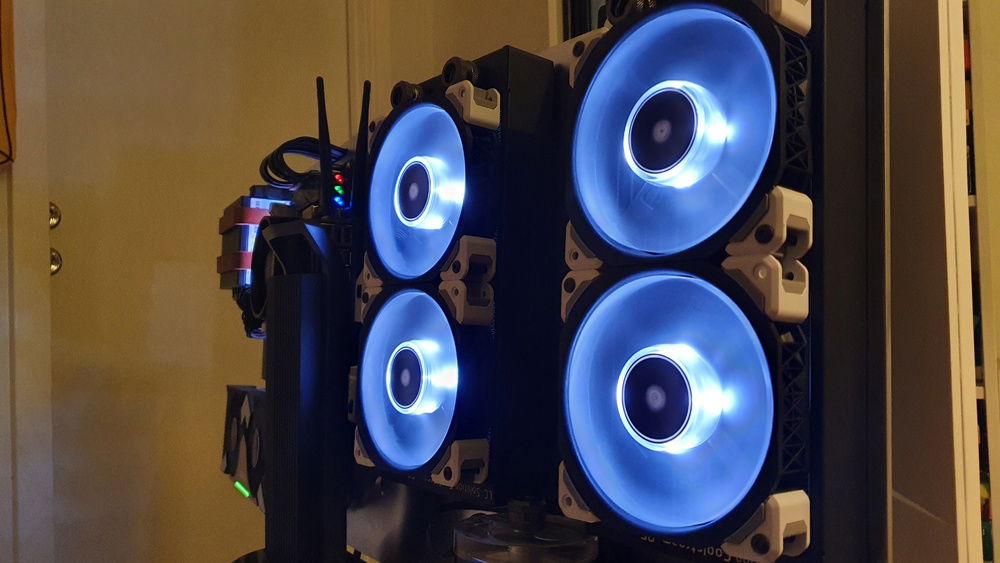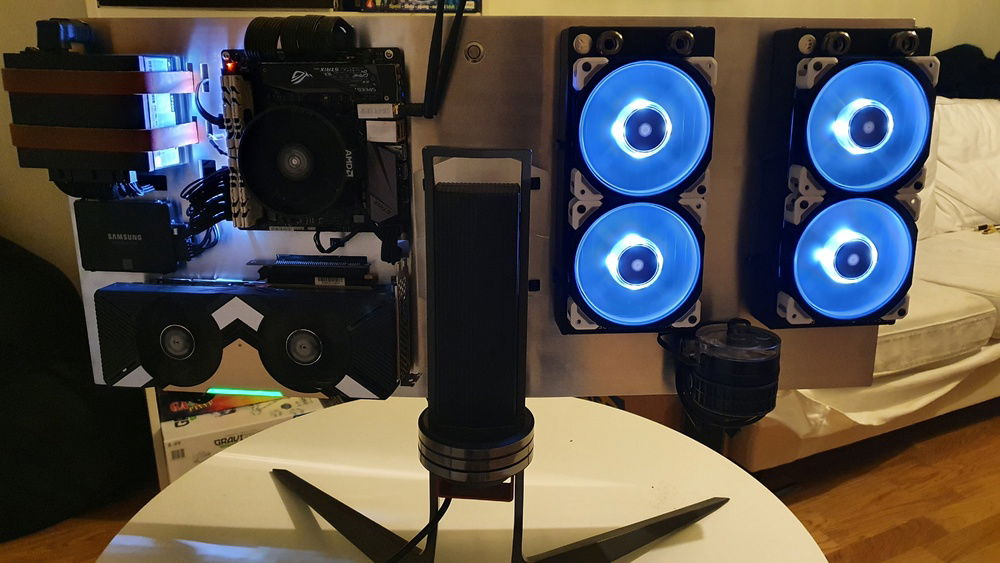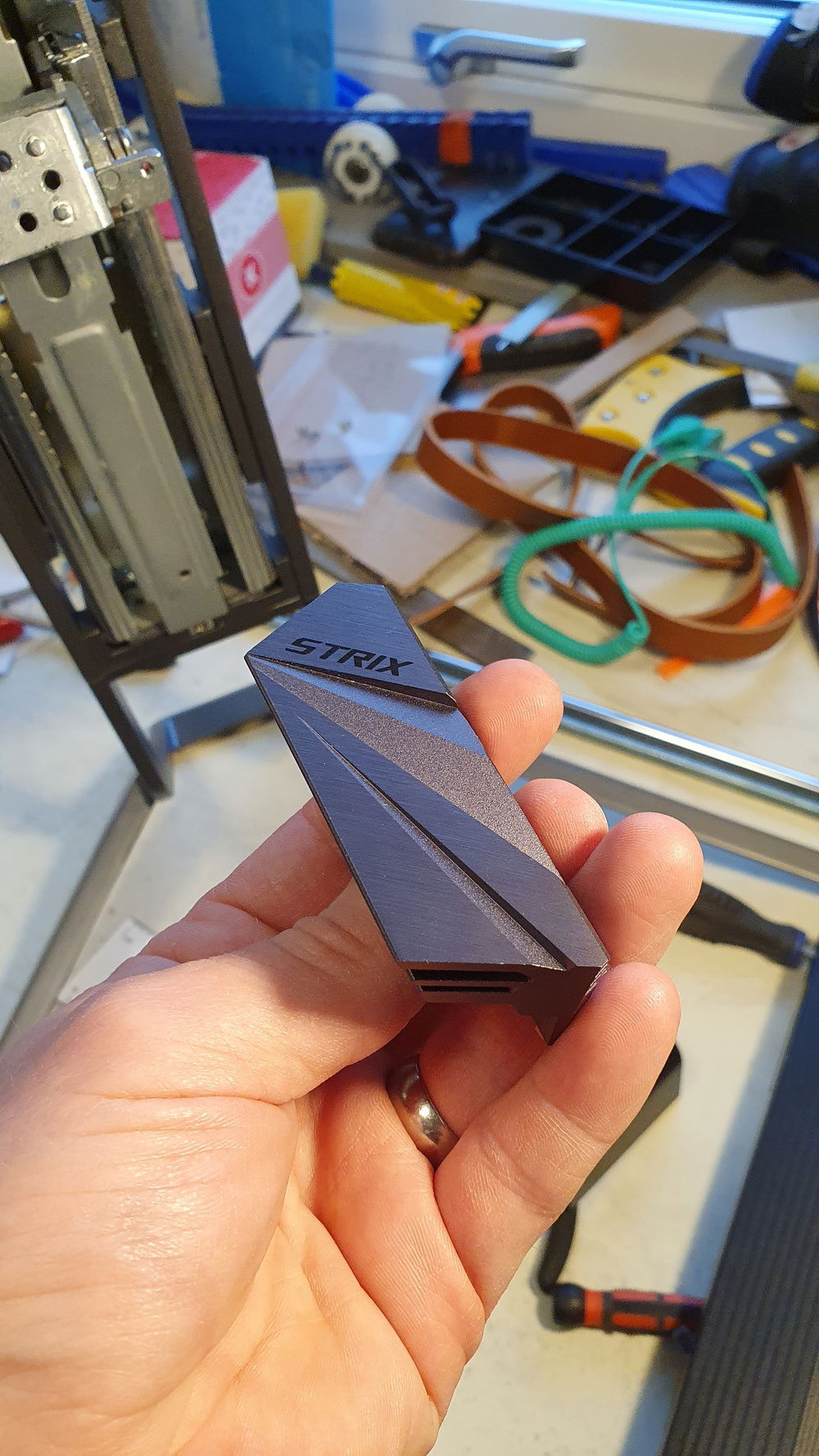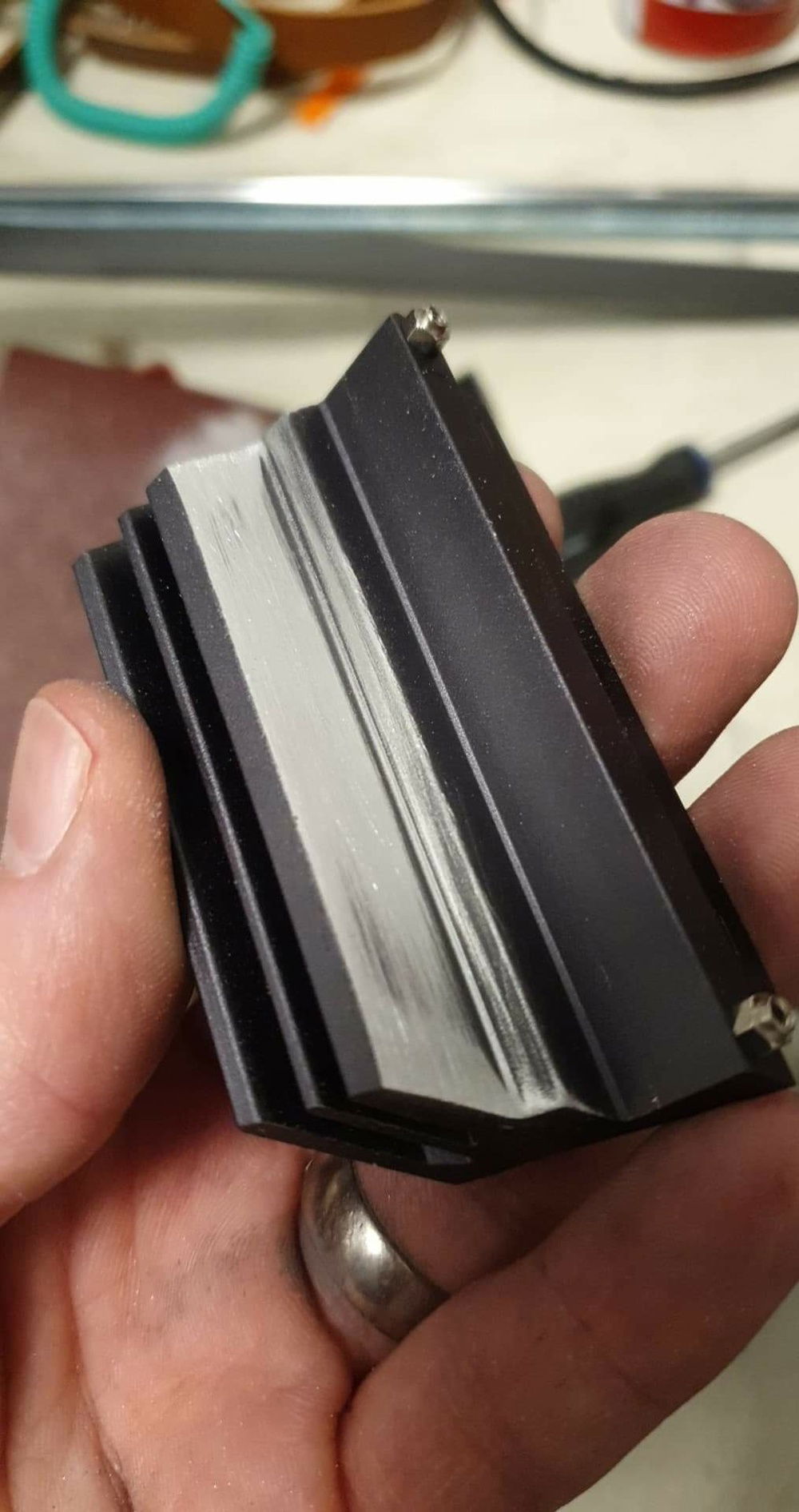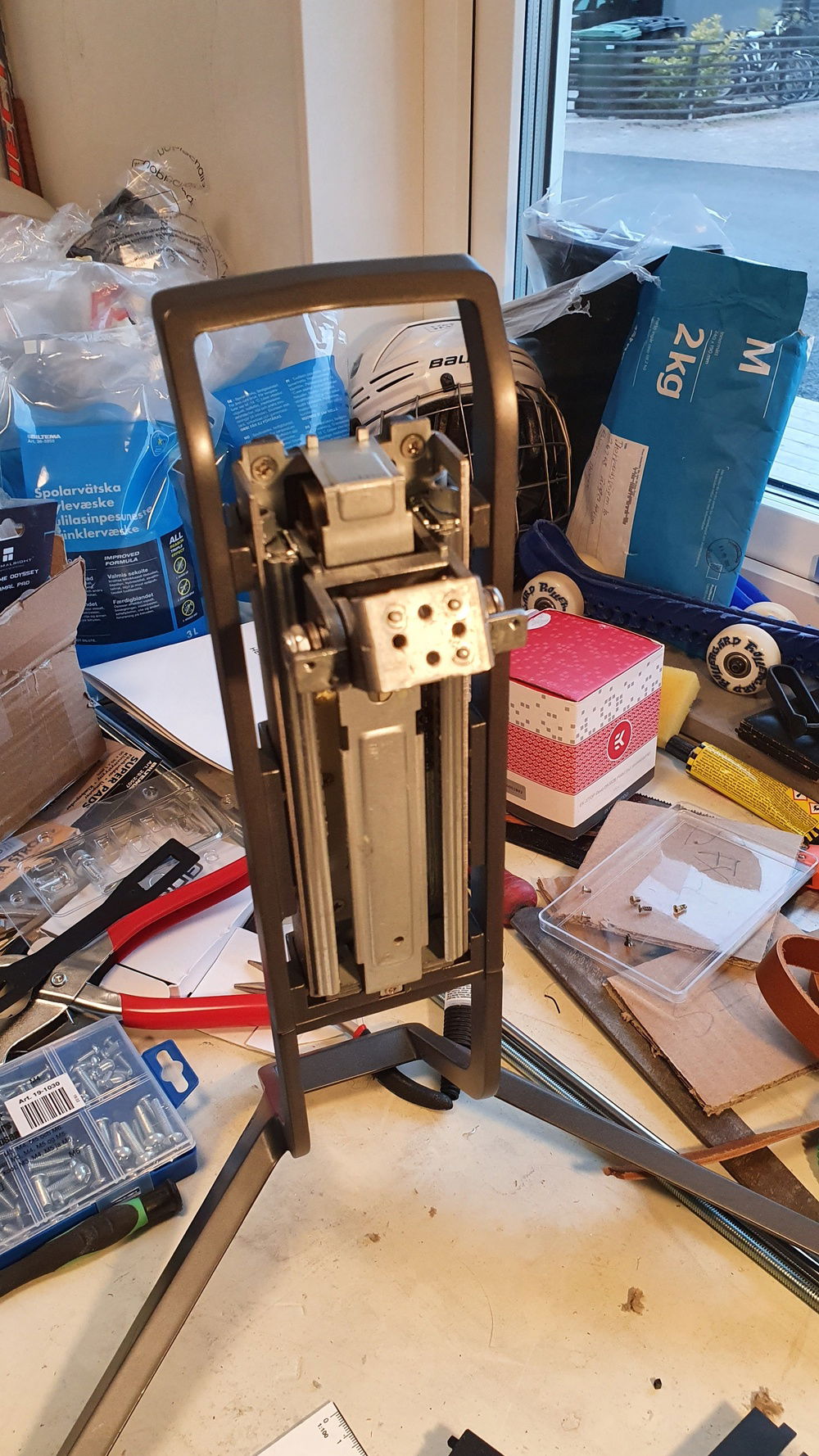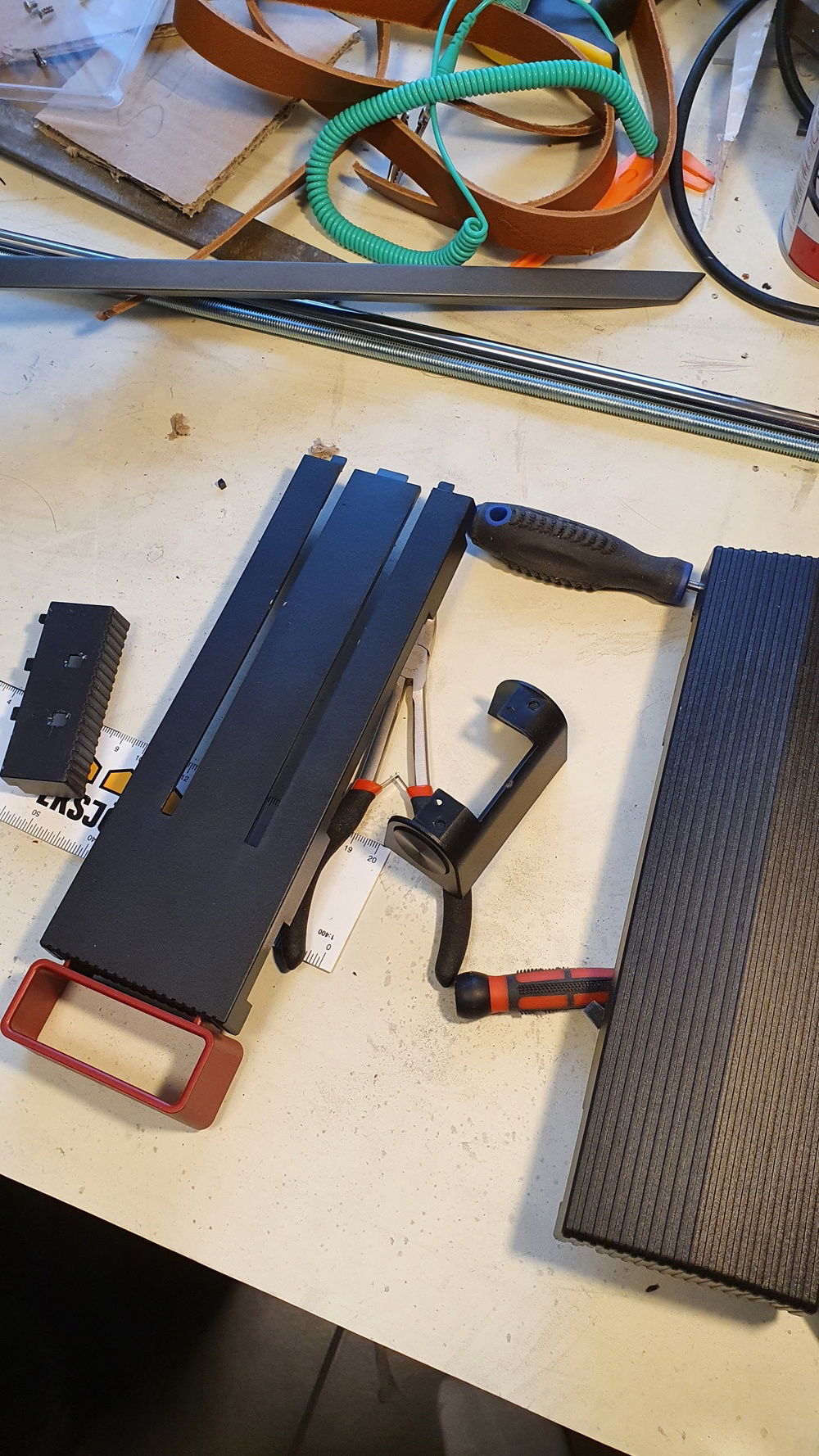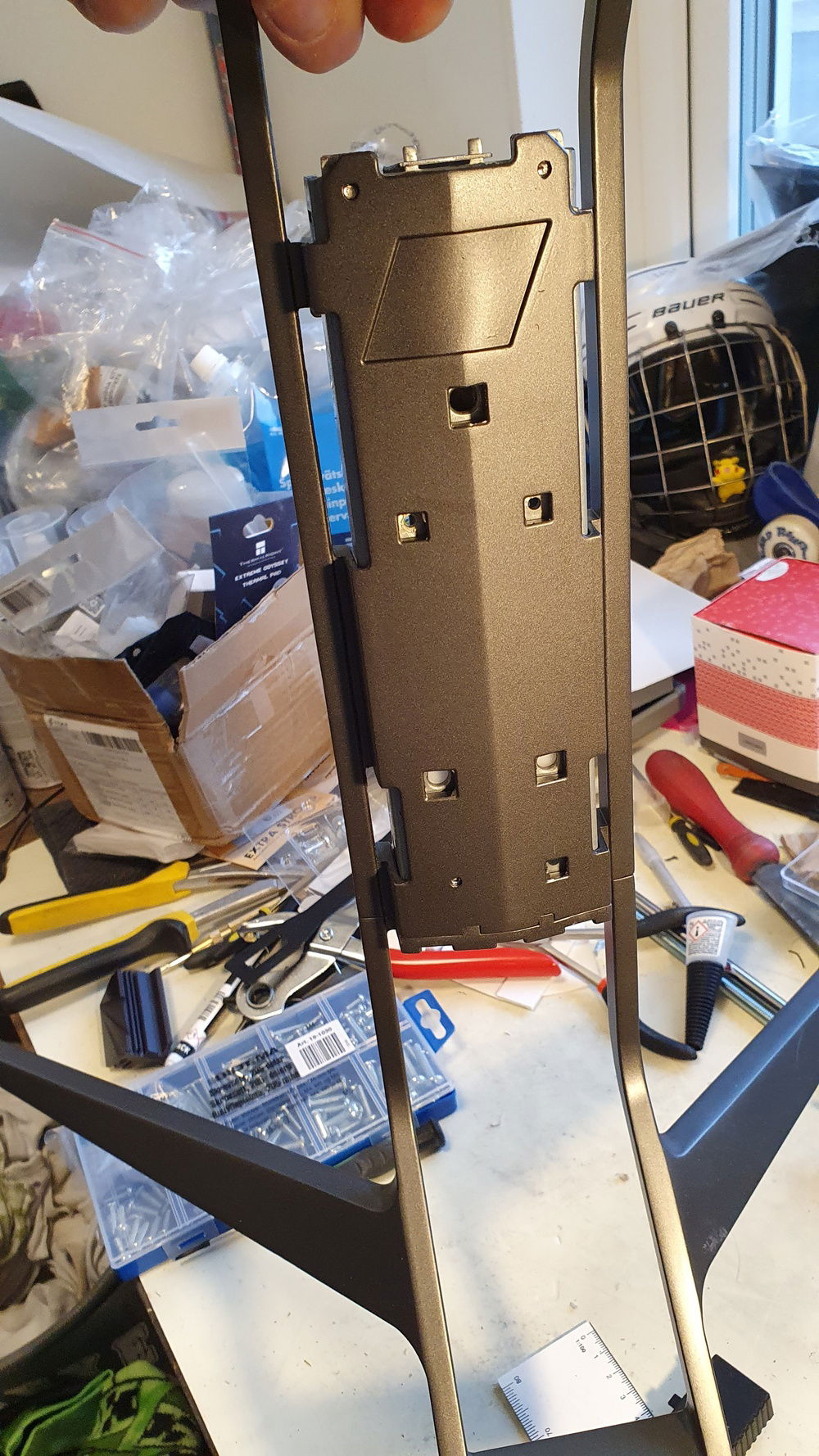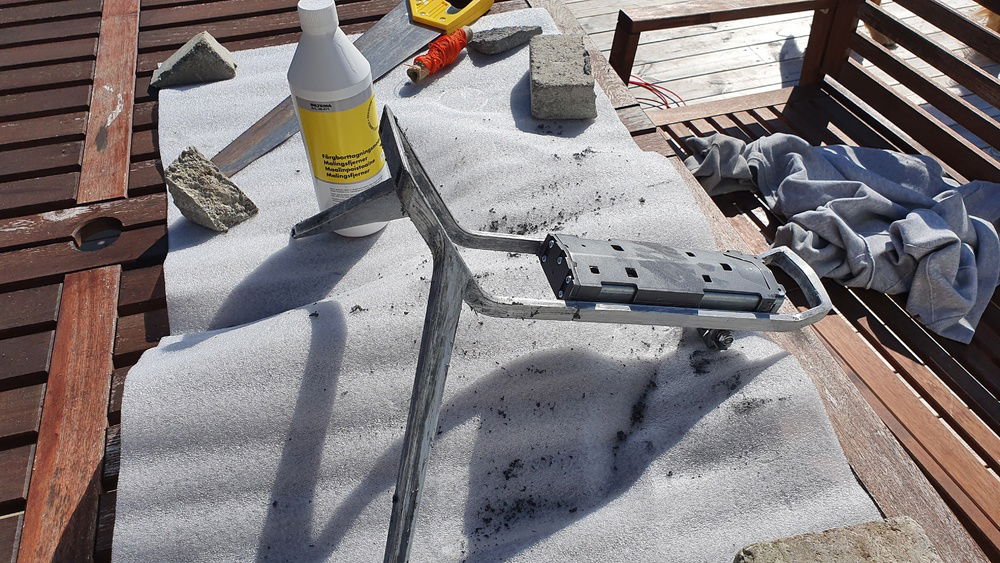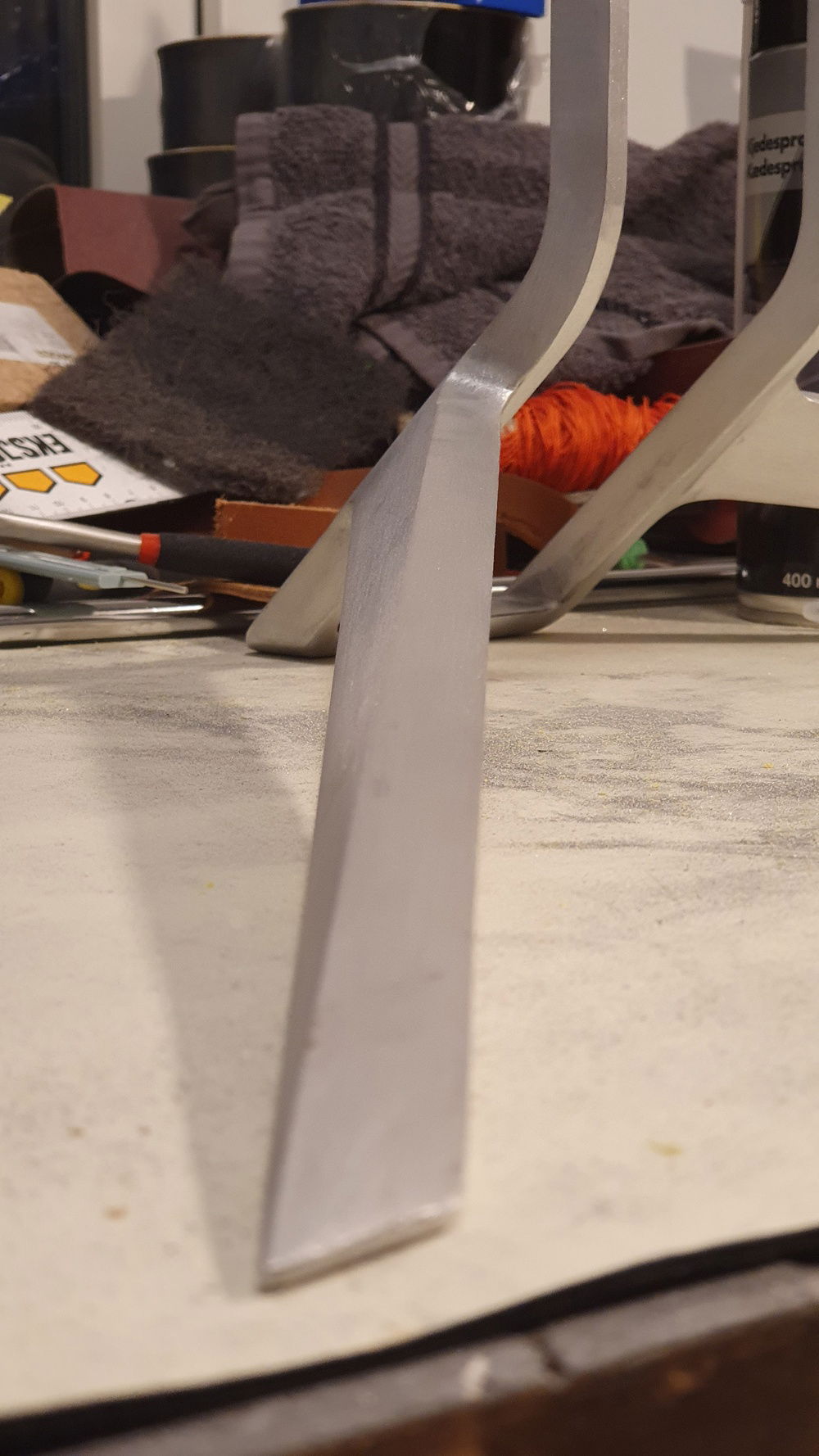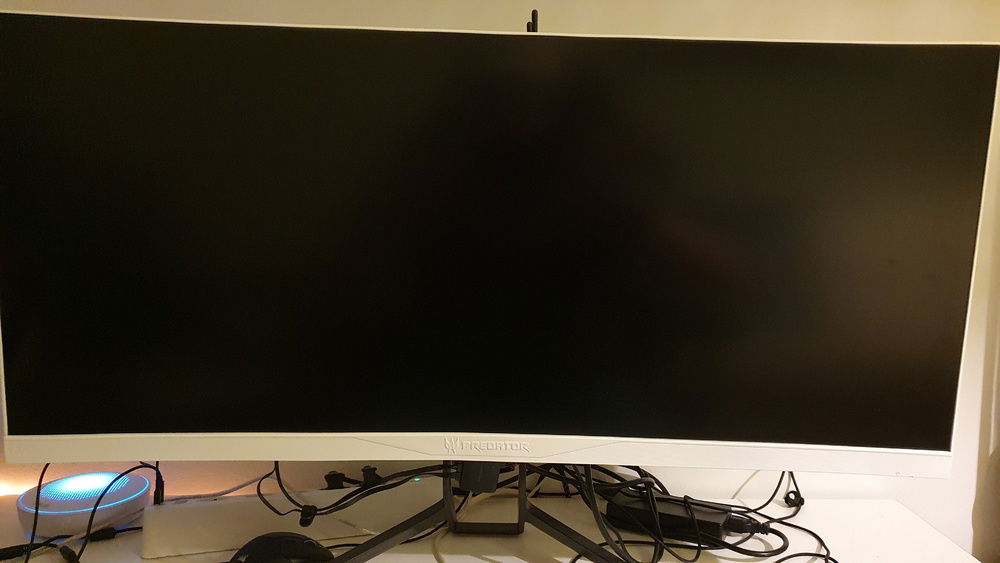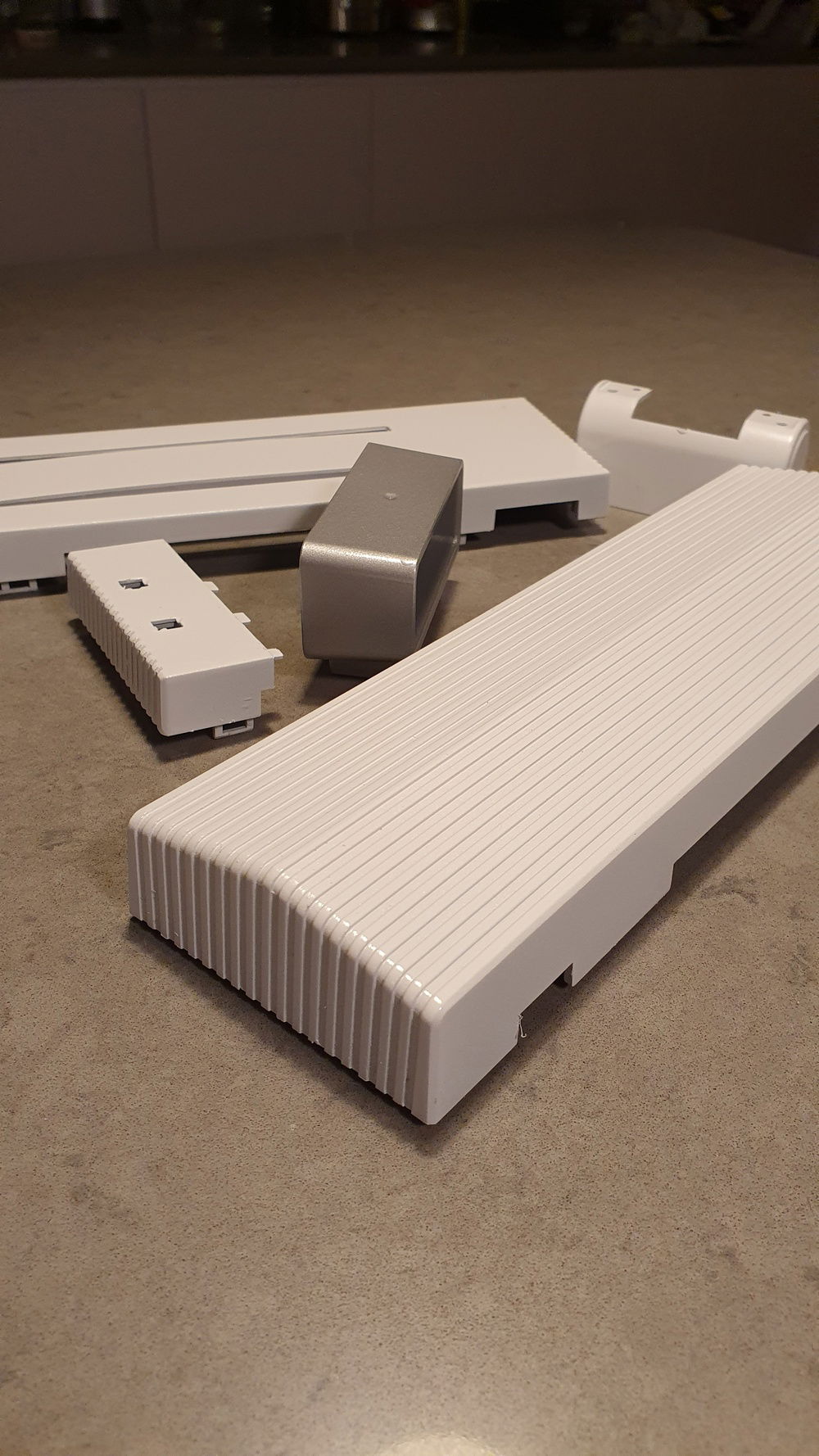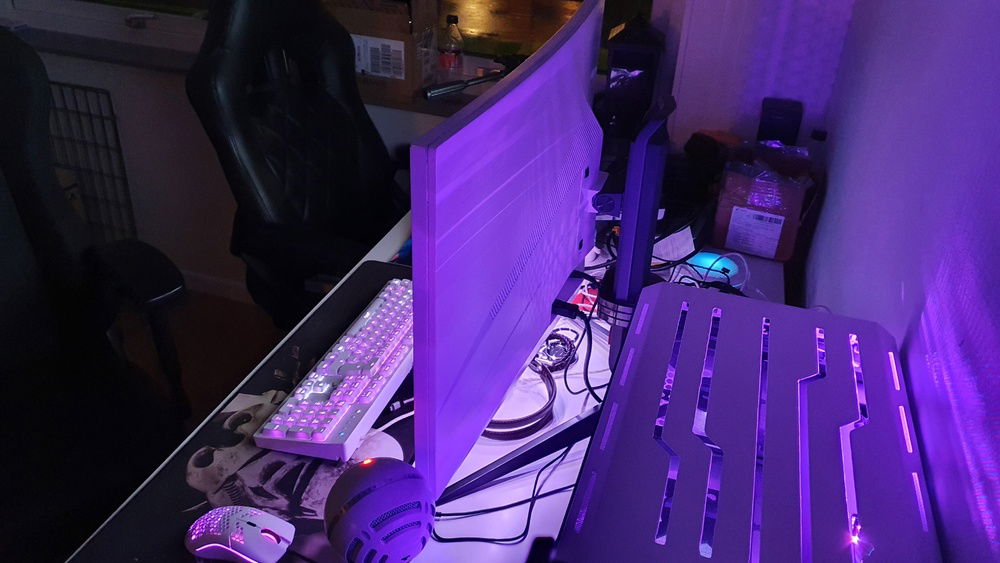 Almost all white setup, together with my Allspark build as you can see in the bottom right corner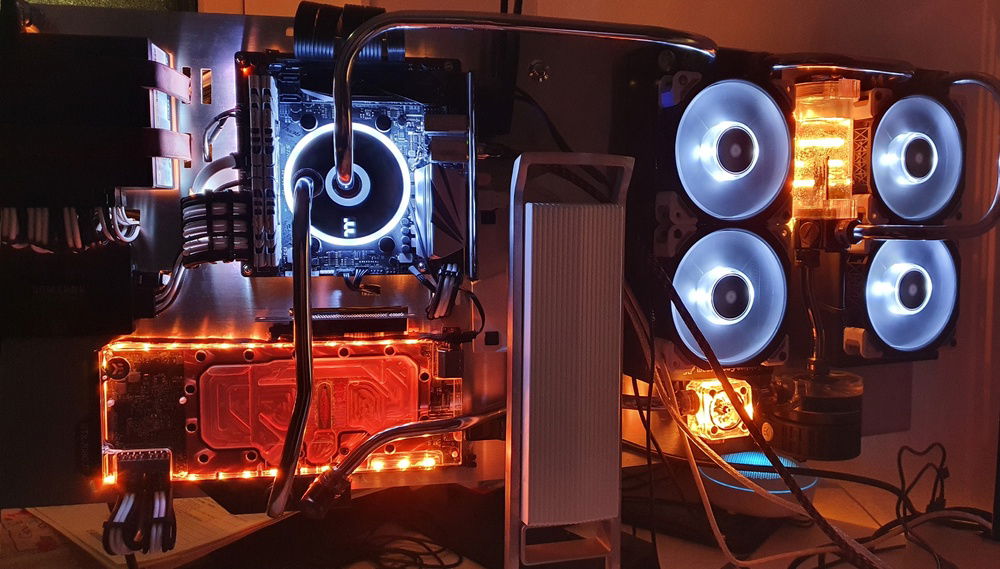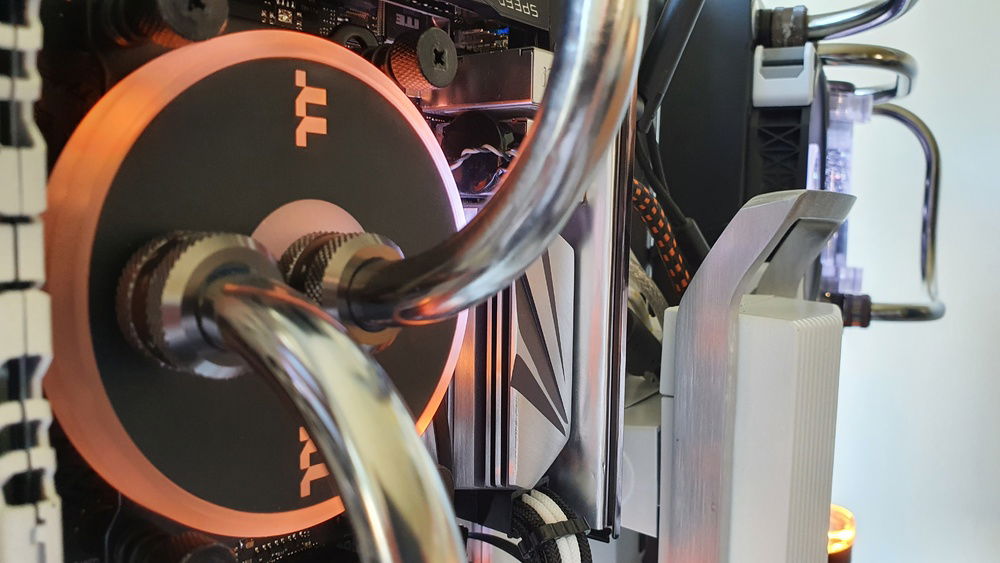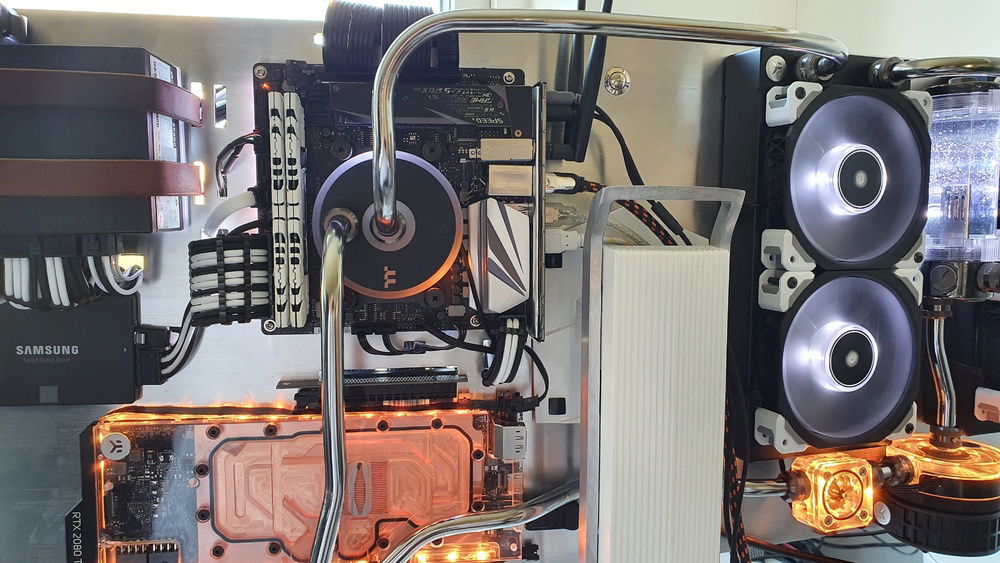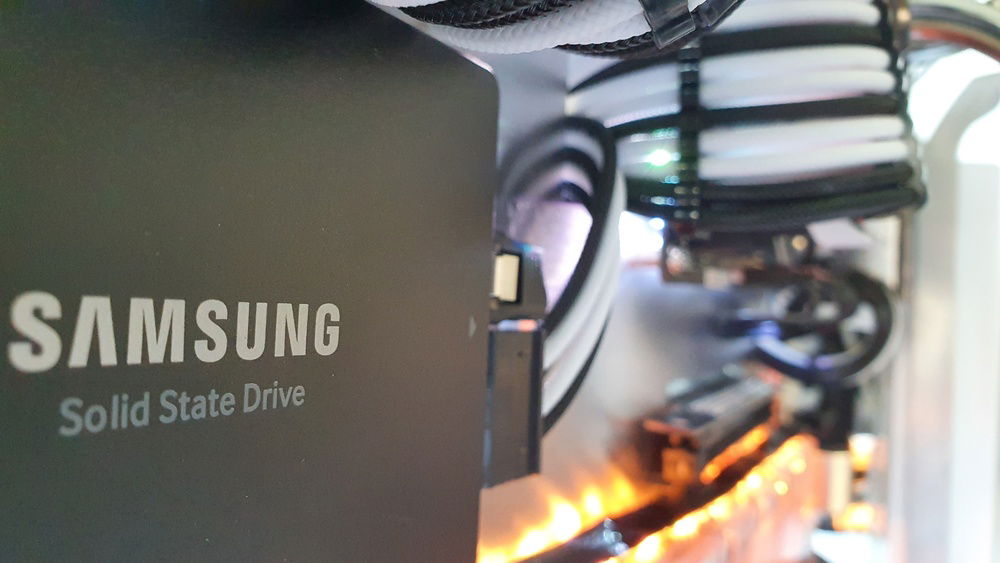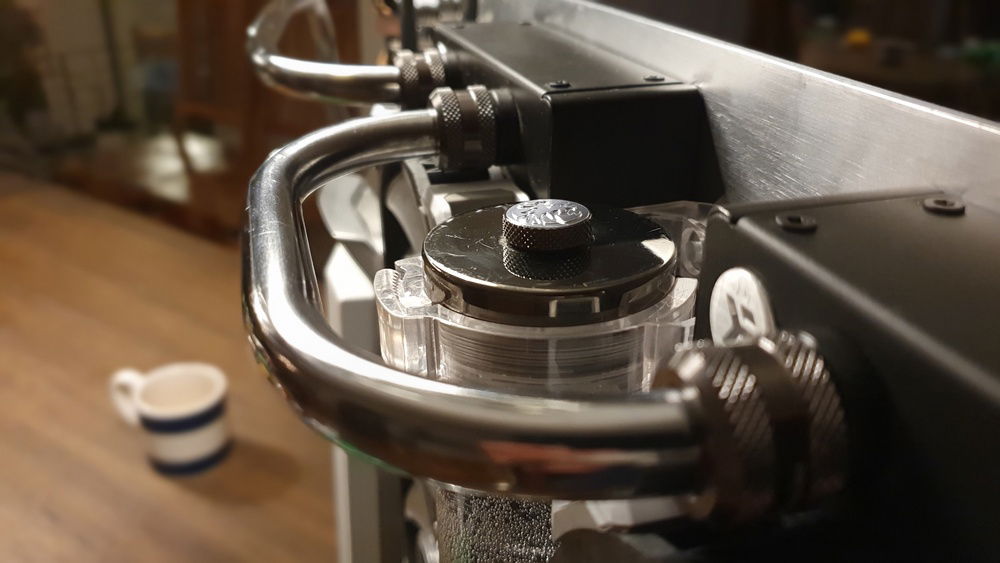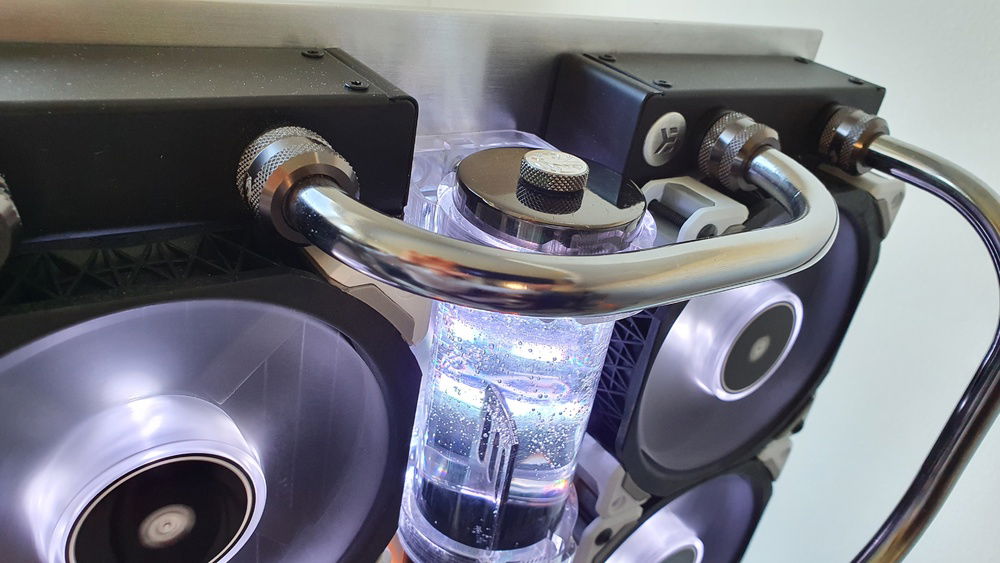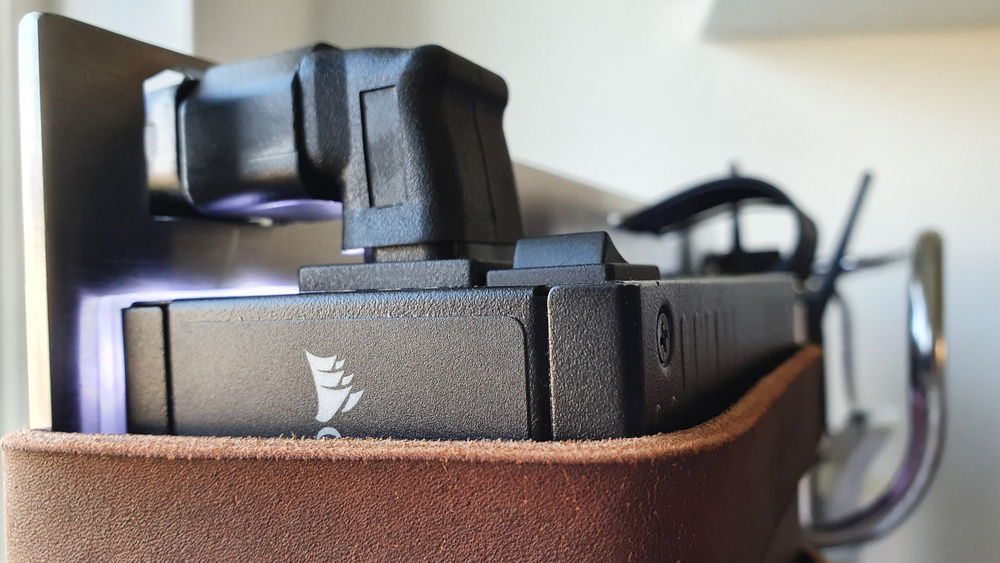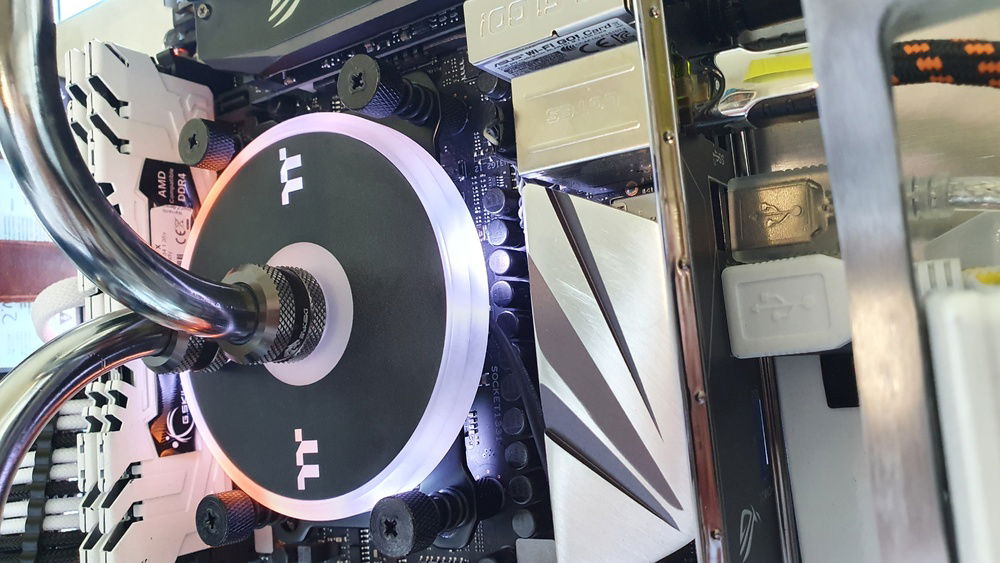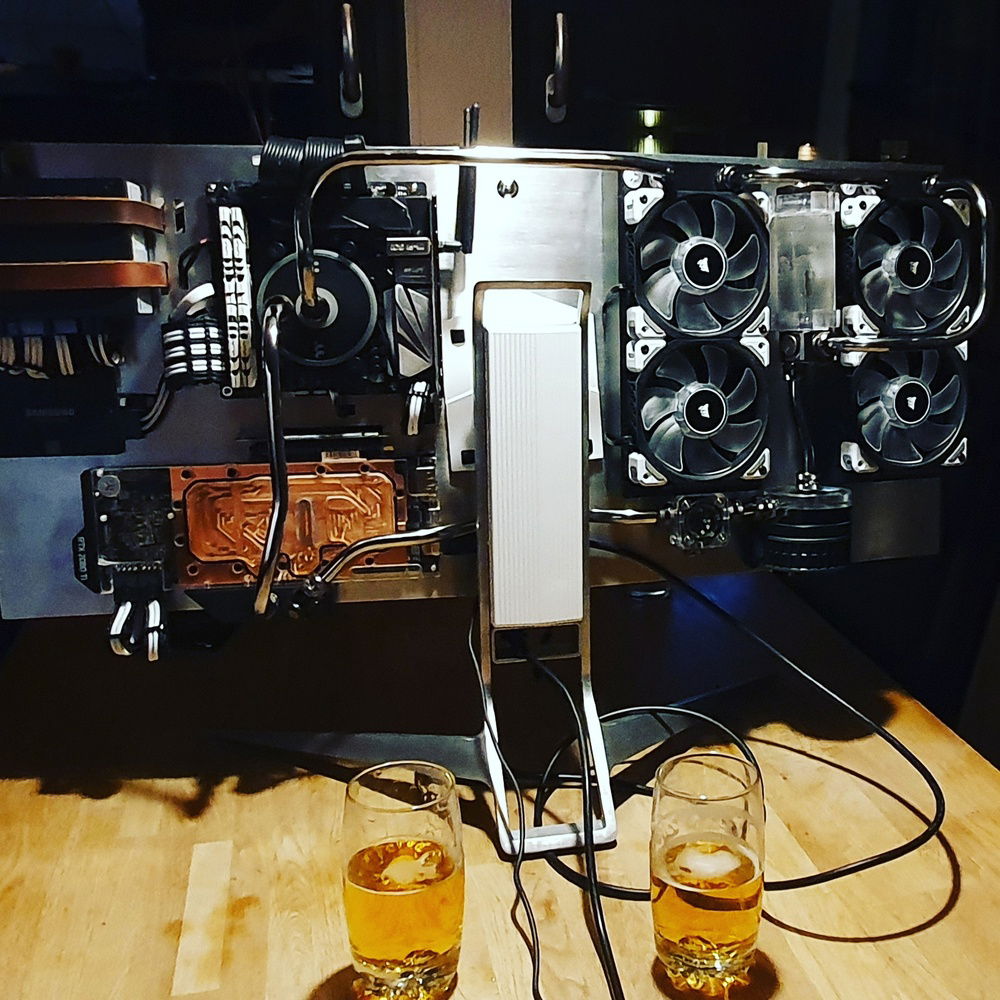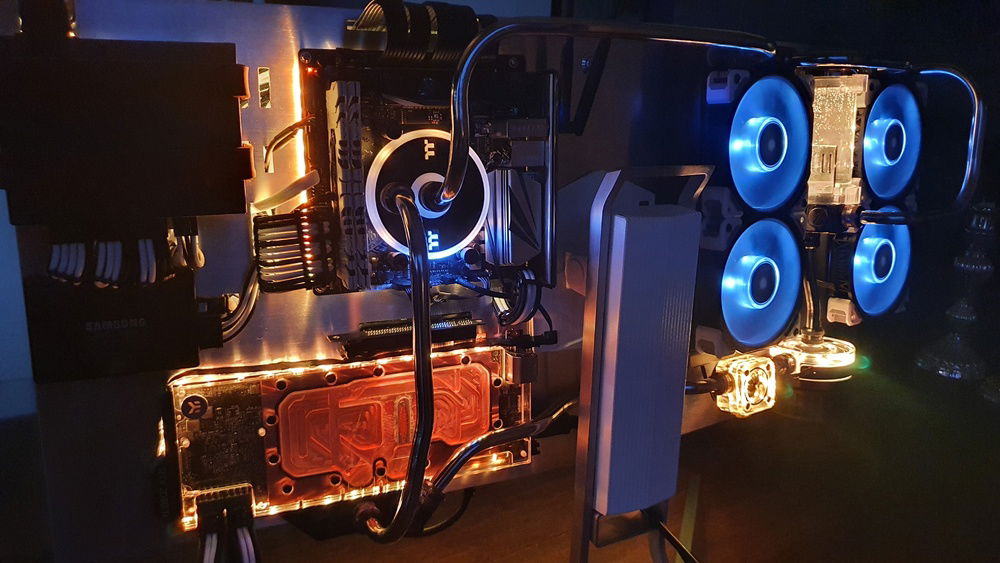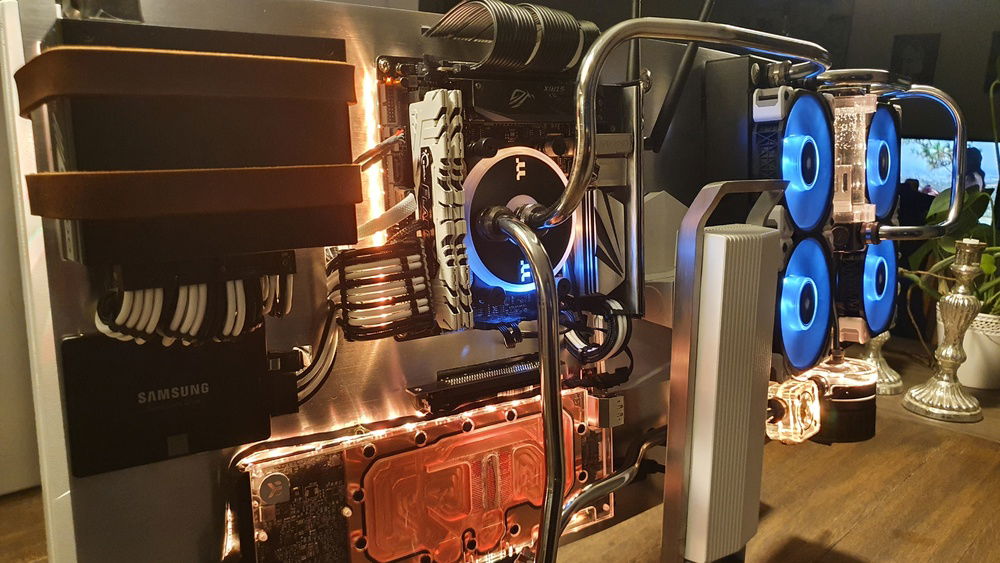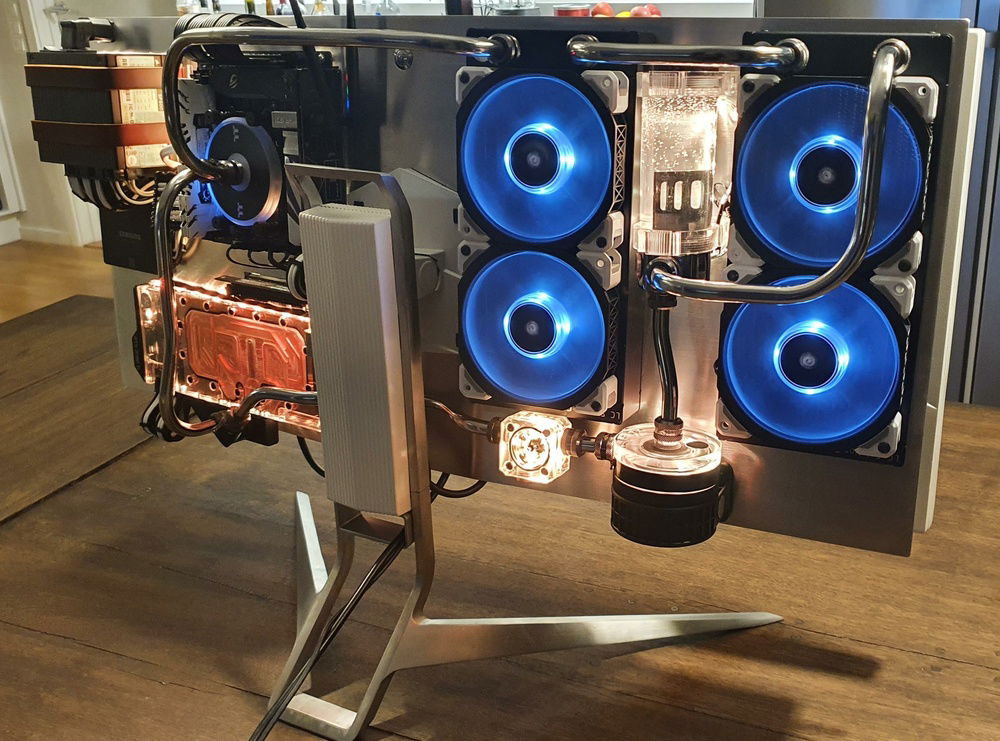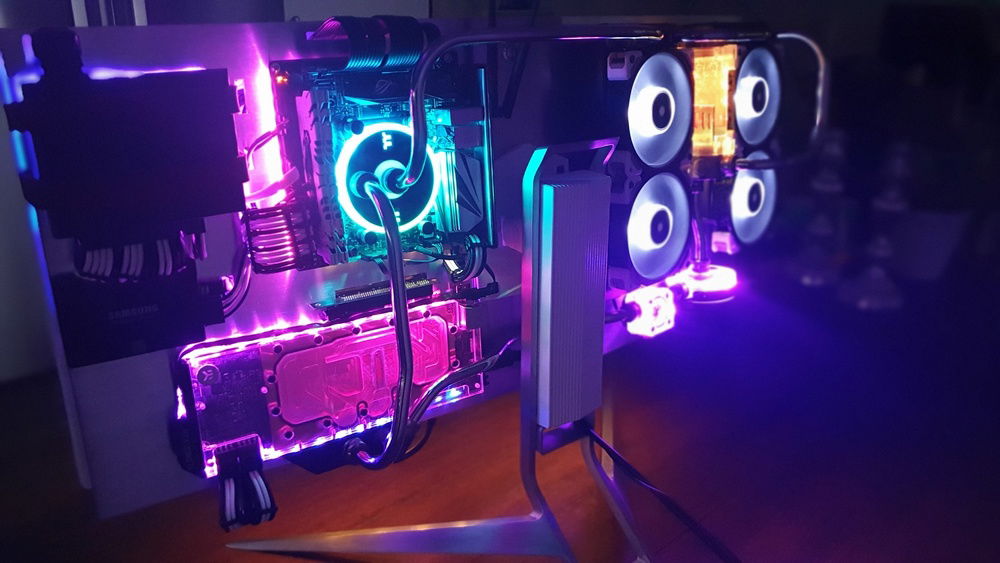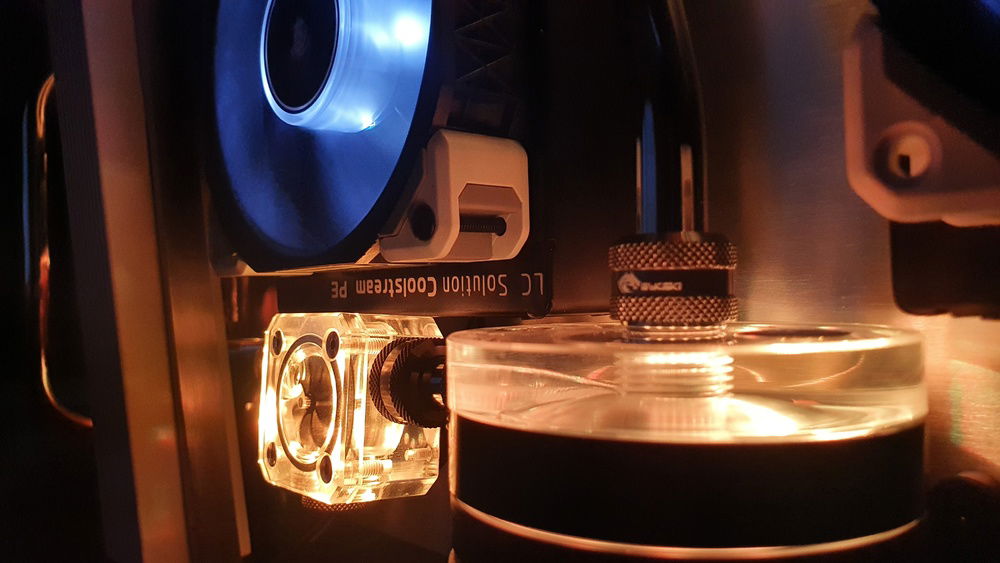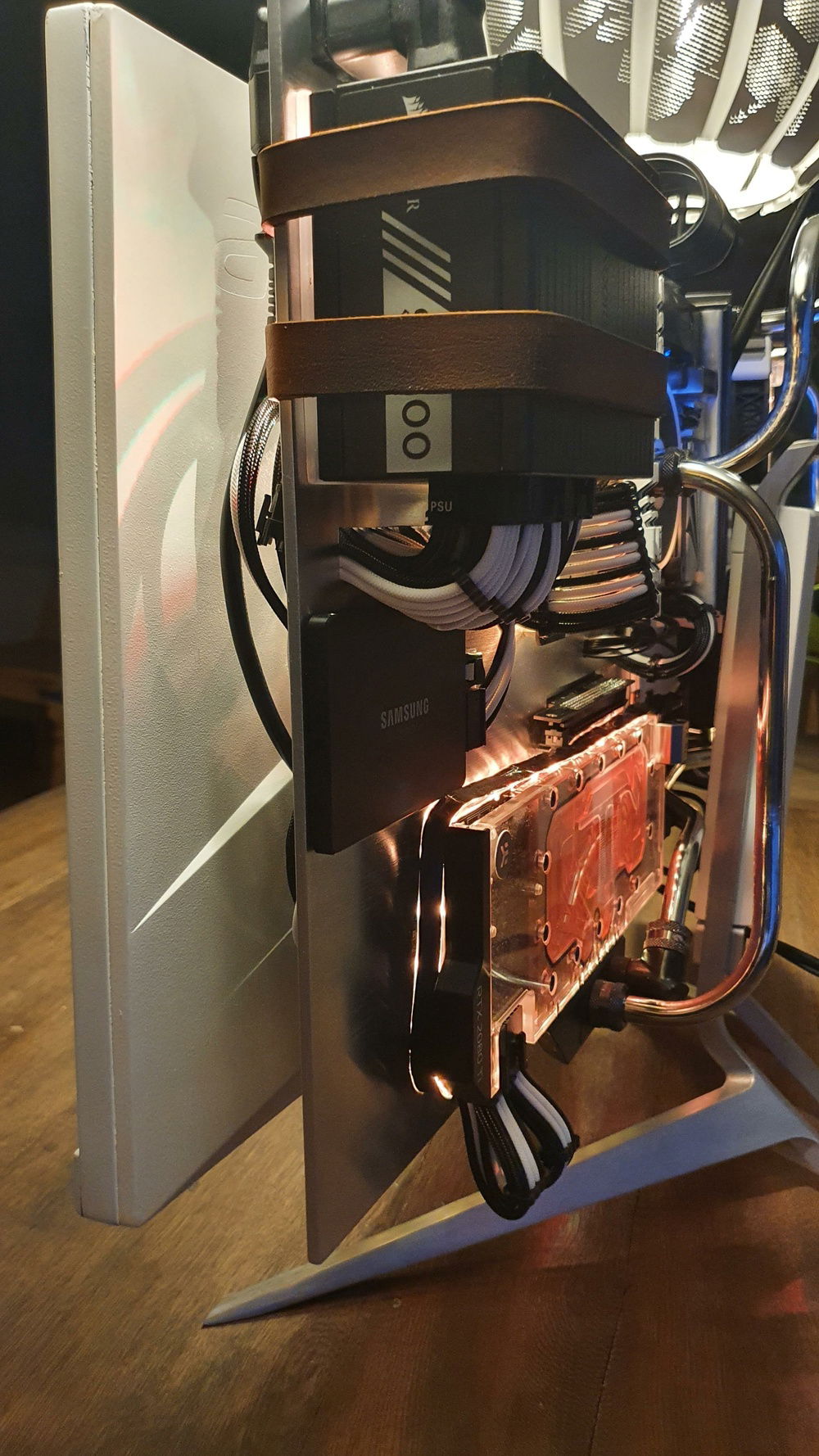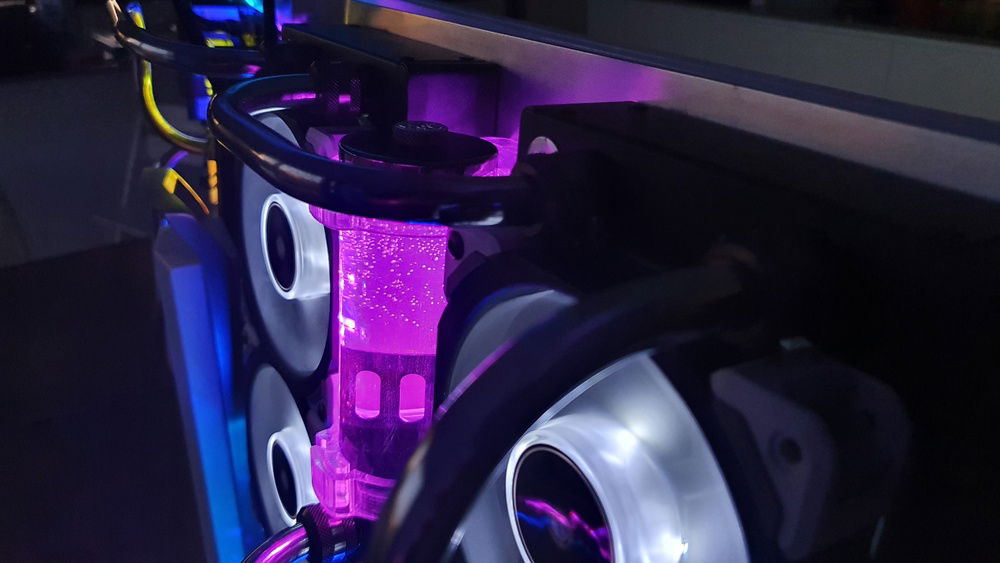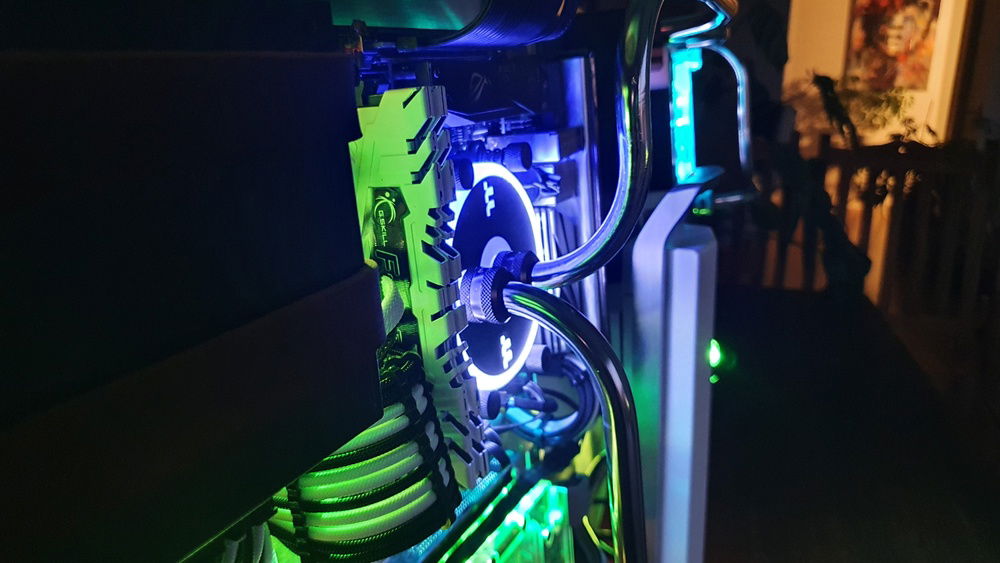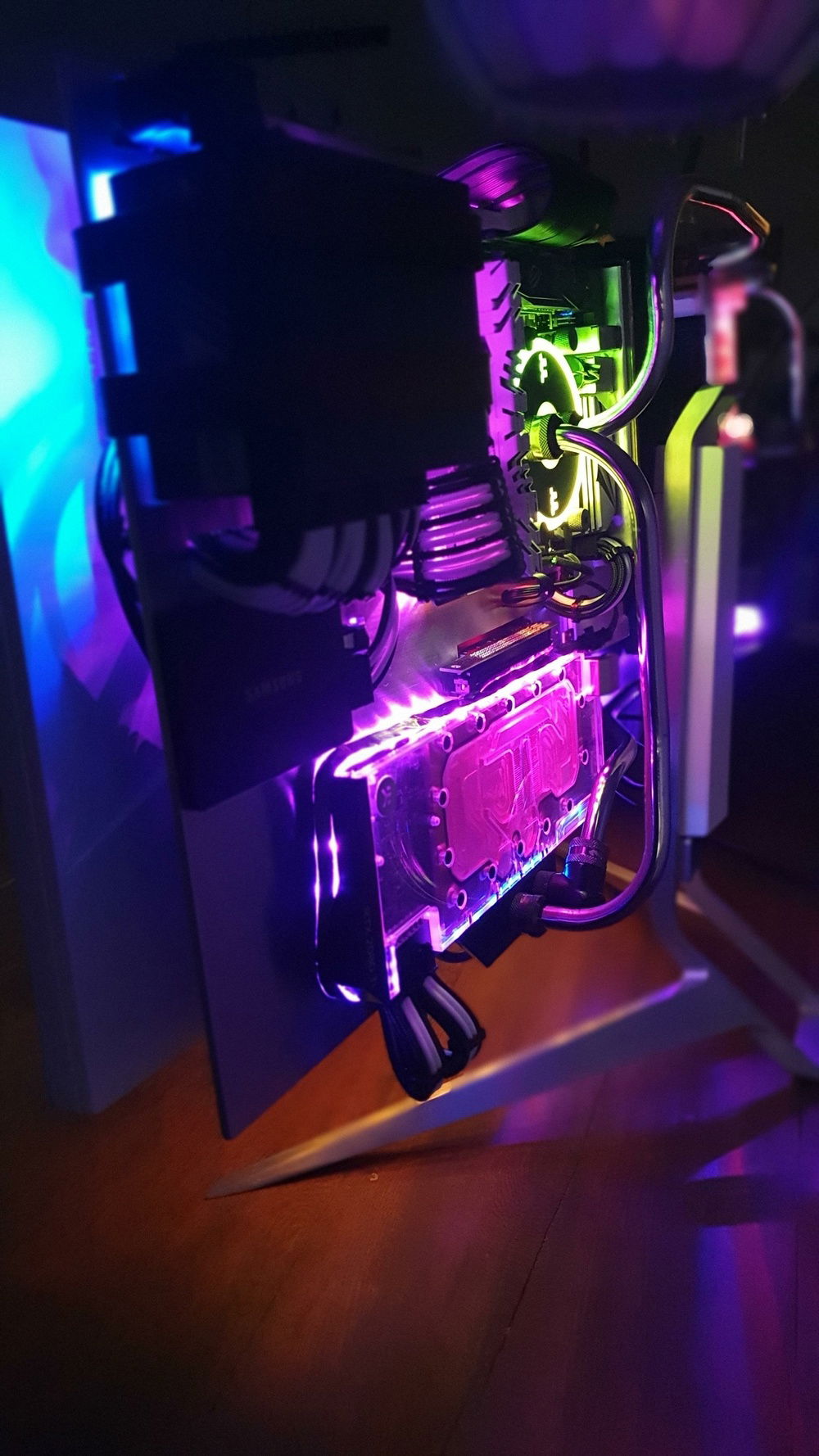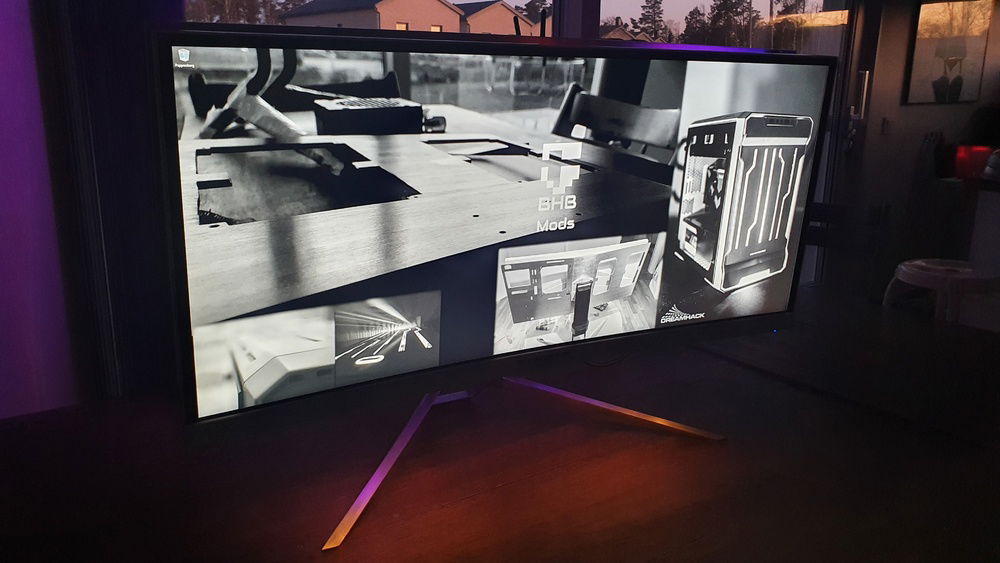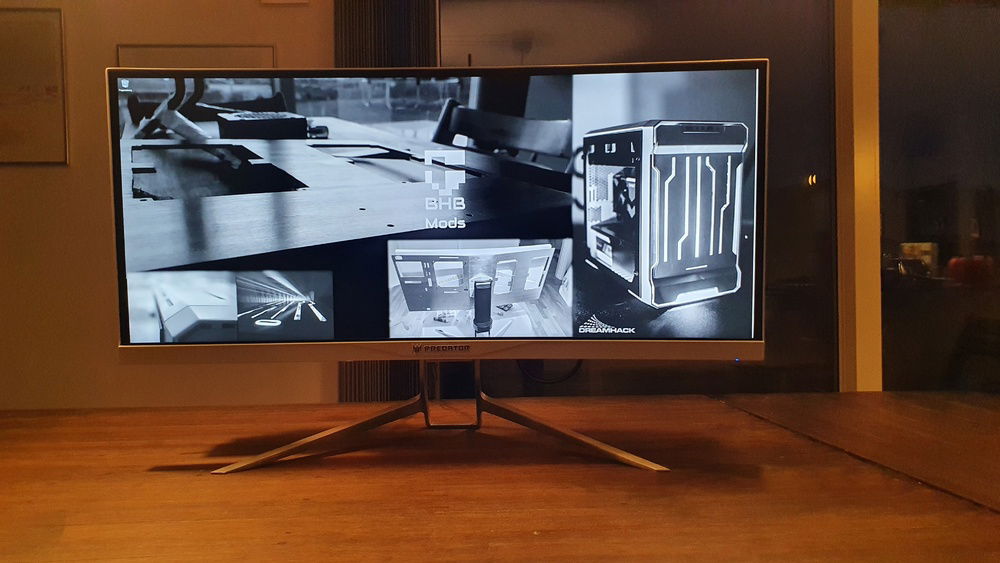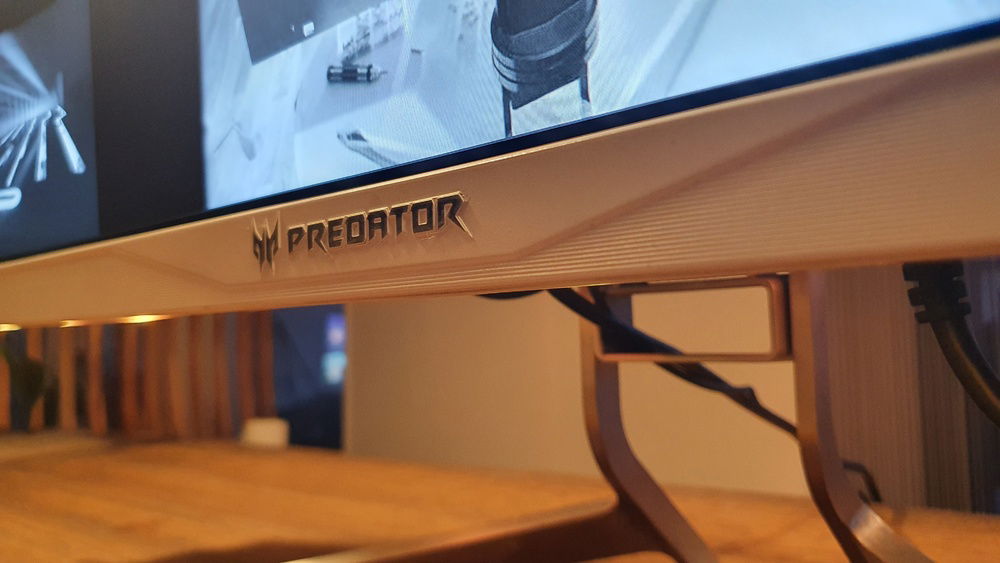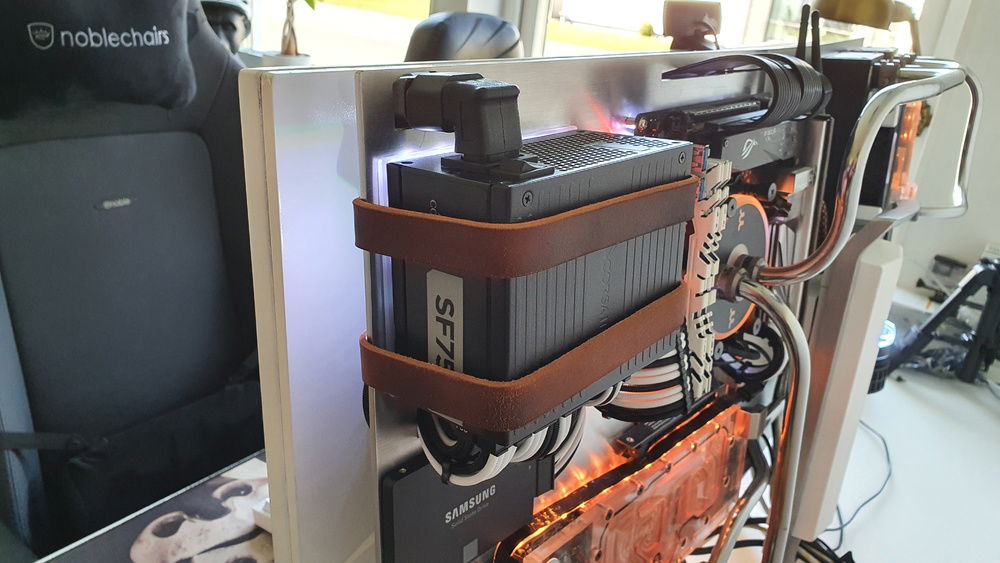 New PSU, Corsair SF750!