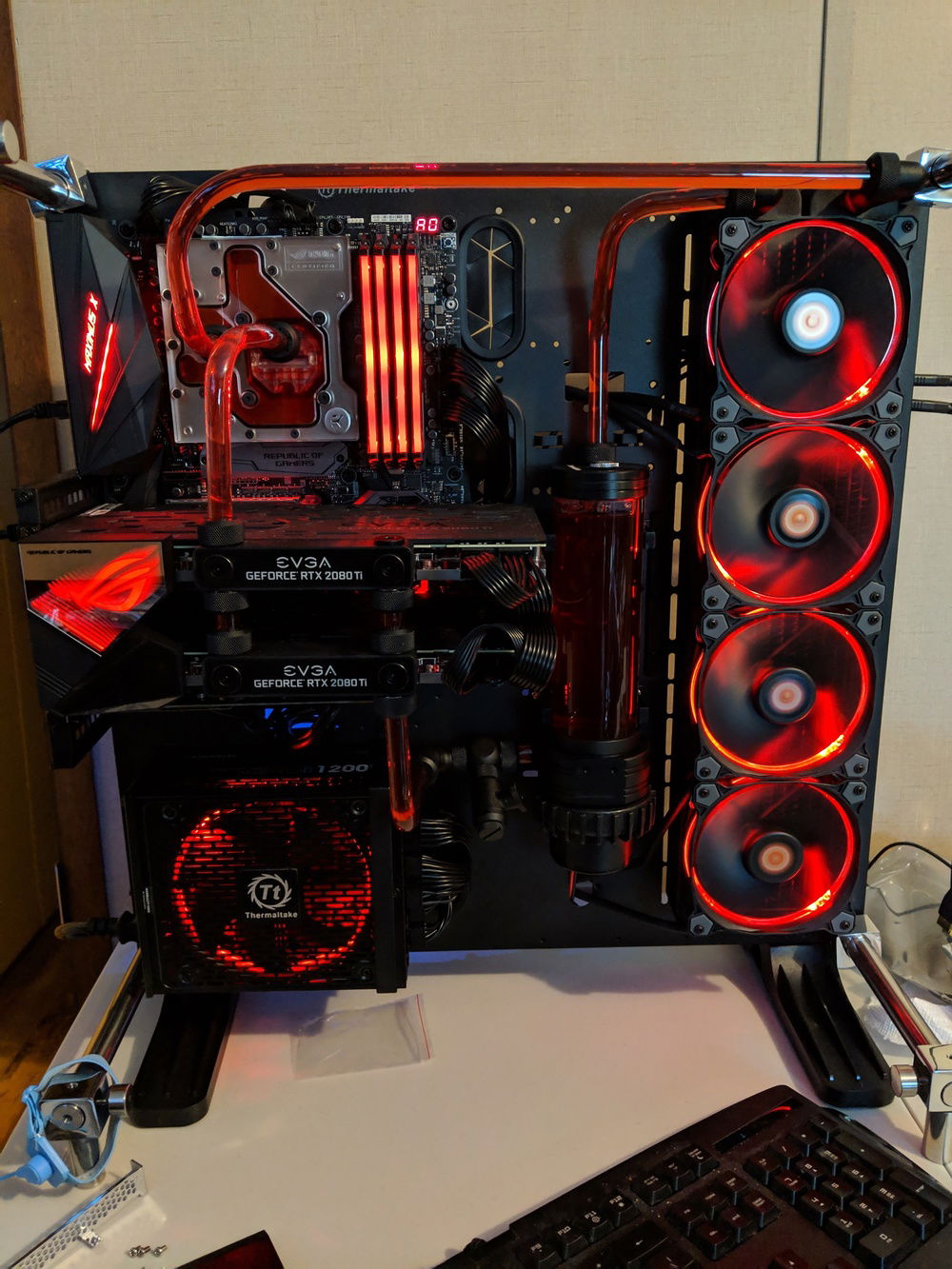 During testing and overclocking with the glass off.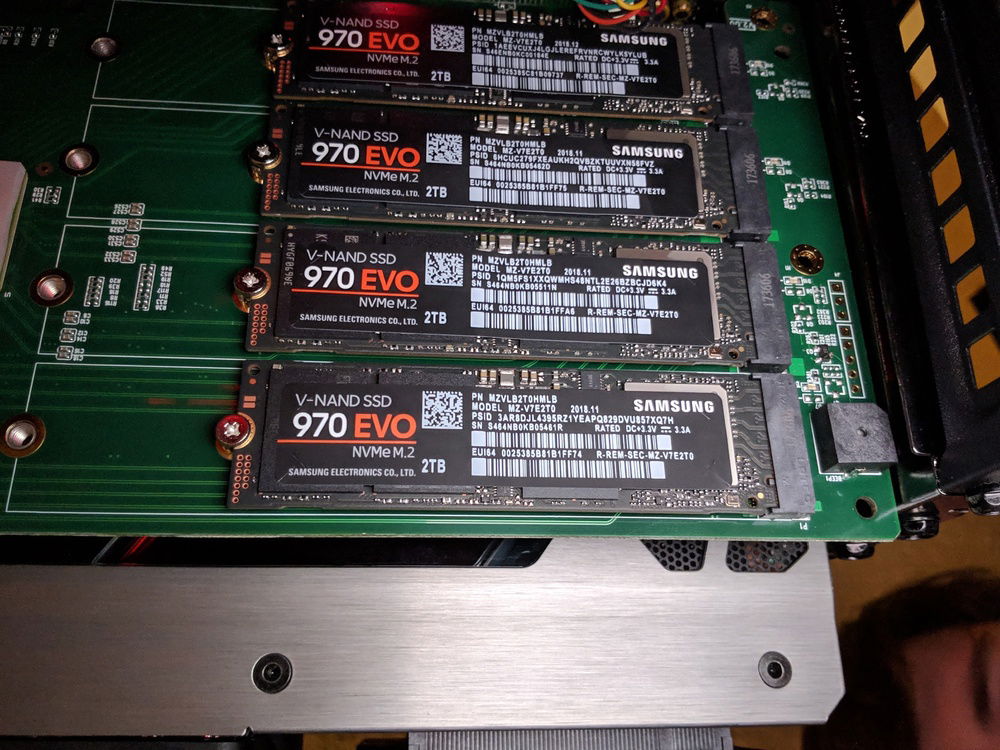 The RAID controller tucked snugly in under the graphics card water block, hardly even noticeable.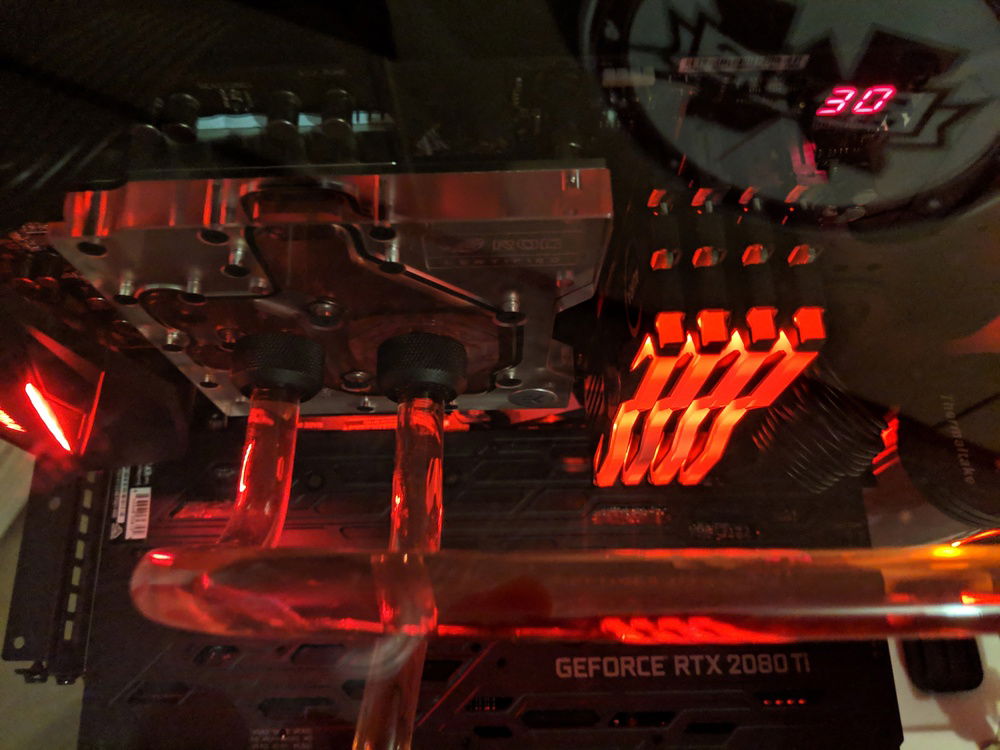 Overhead shot of my monoblock and weird tubing bends, instead of adding more 90 degree bends to my tubing, I decided to try something different.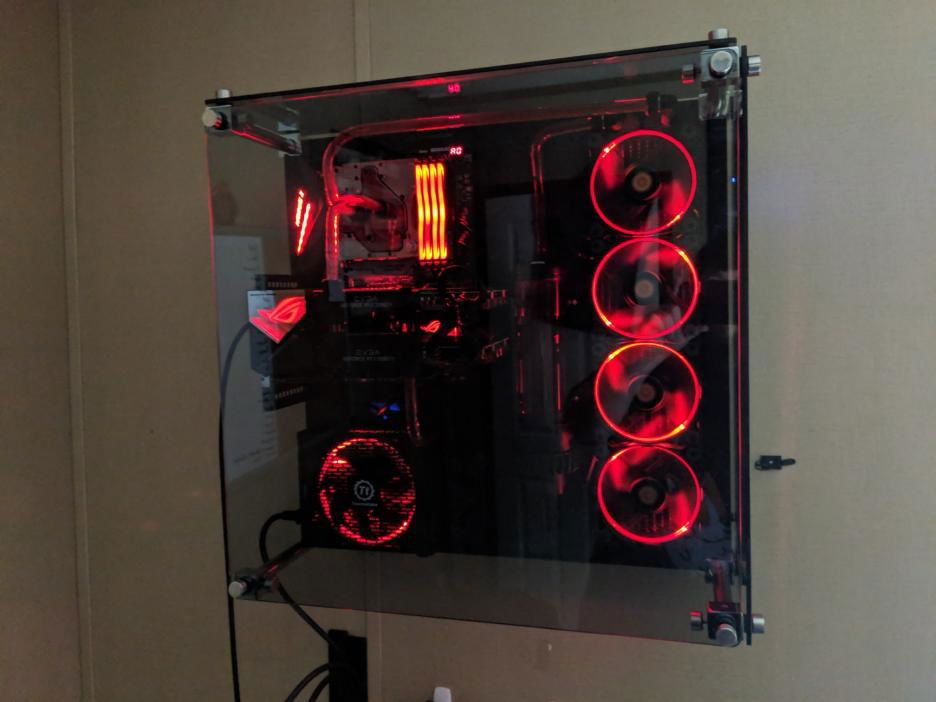 Back on the wall where it's going to live for a while.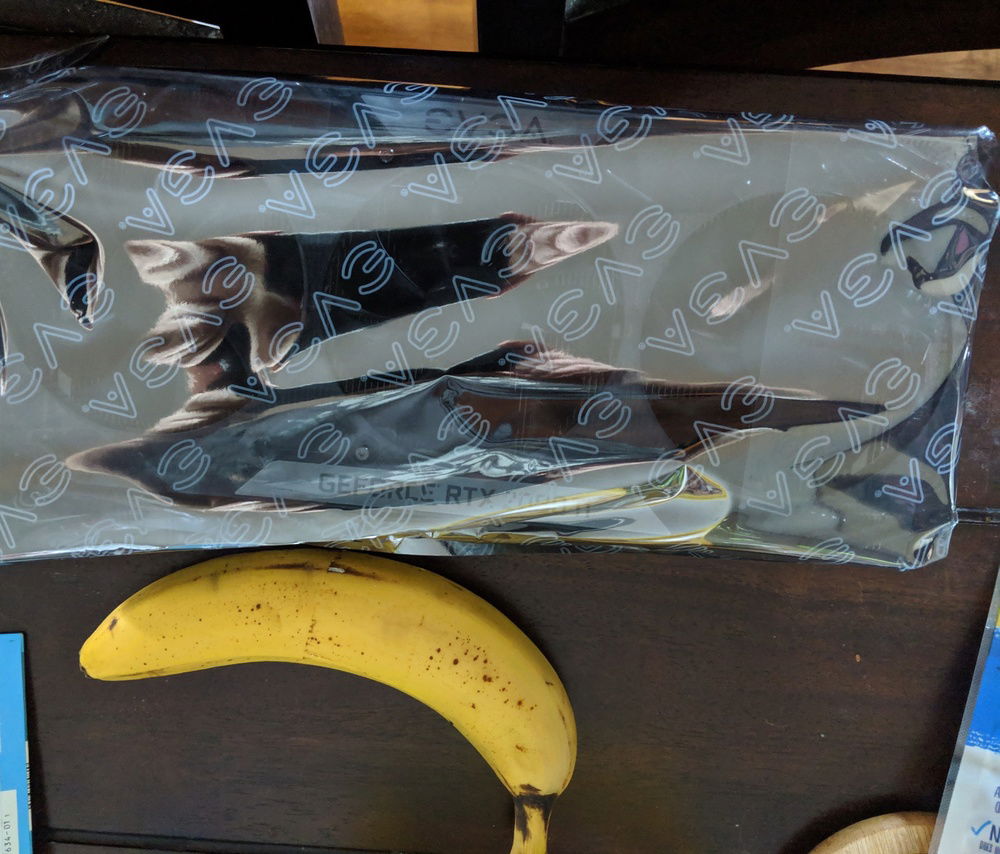 RTX 2080Ti FTW3 with banana for scale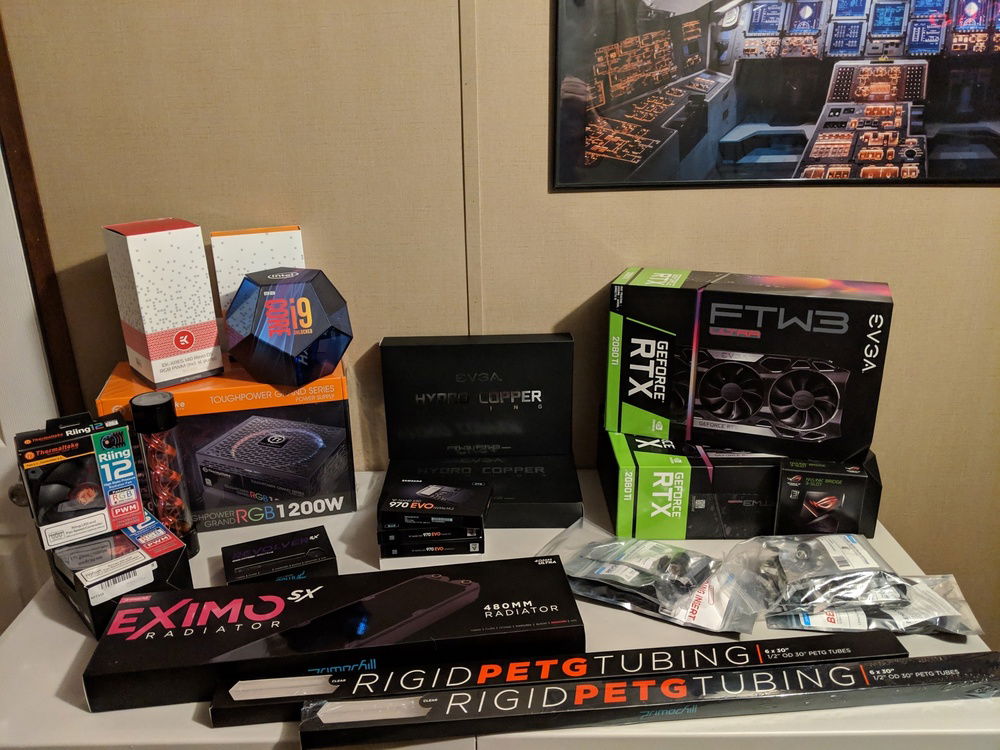 Prior to unboxing, the Res didn't make it into the build as I found out later that it was damaged in shipping.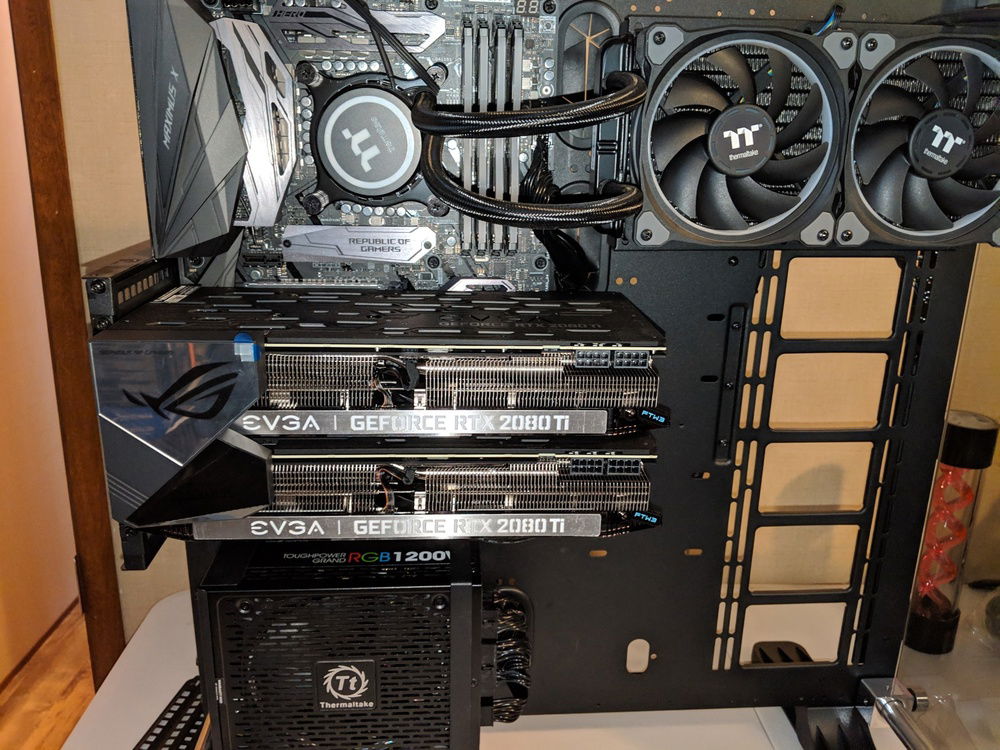 Why it would never be a good idea to run two 2080Ti's on a 3slot NVLink bridge and air cooled. Served its purpose for testing the cards before I started tearing them down, however.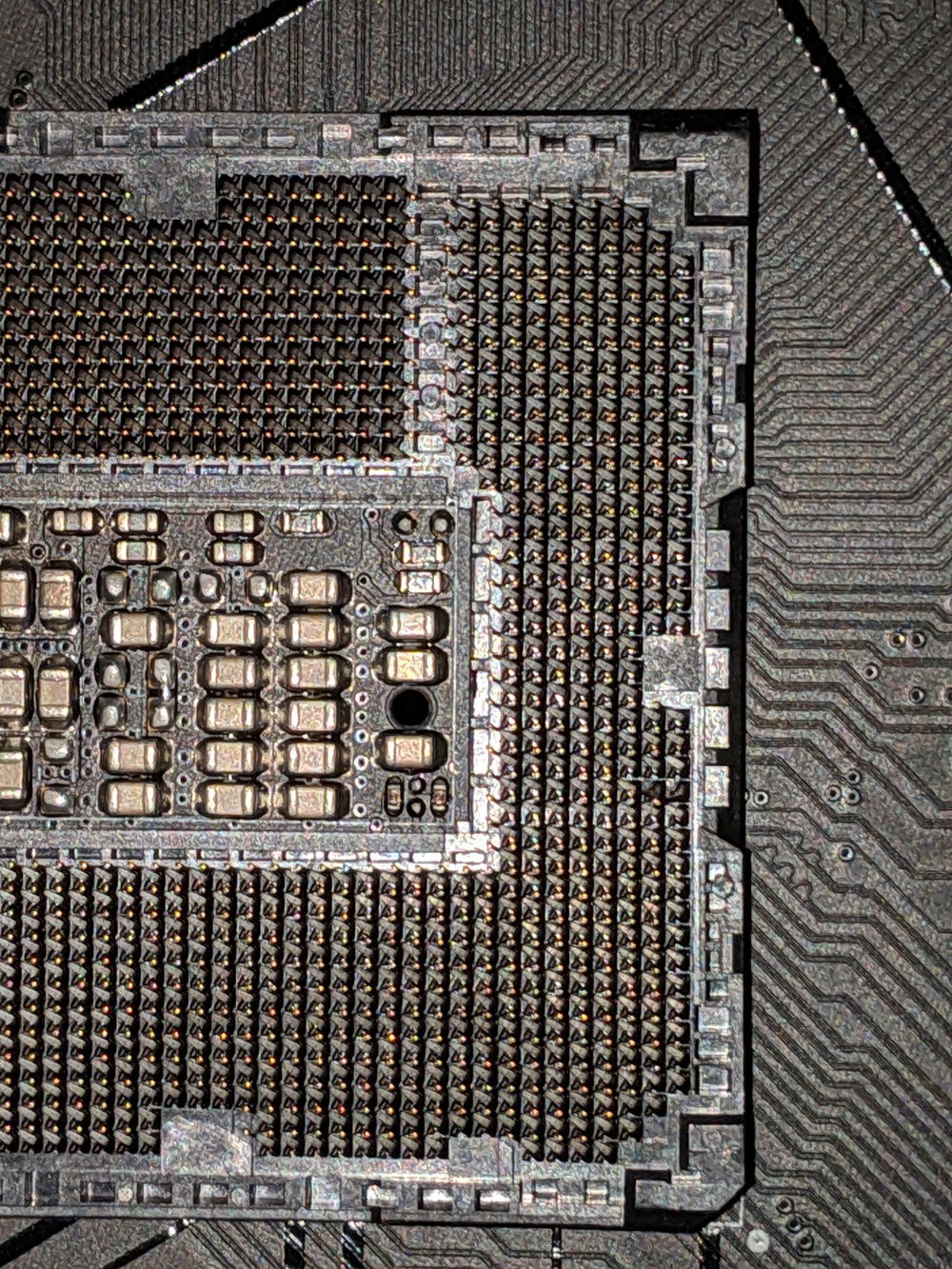 This is why you always keep those plastic socket covers that come with your motherboard. Luckily I was able to bend these pins back and everything worked 100% but I would have been under much less stress if I would have had that cover to prevent this.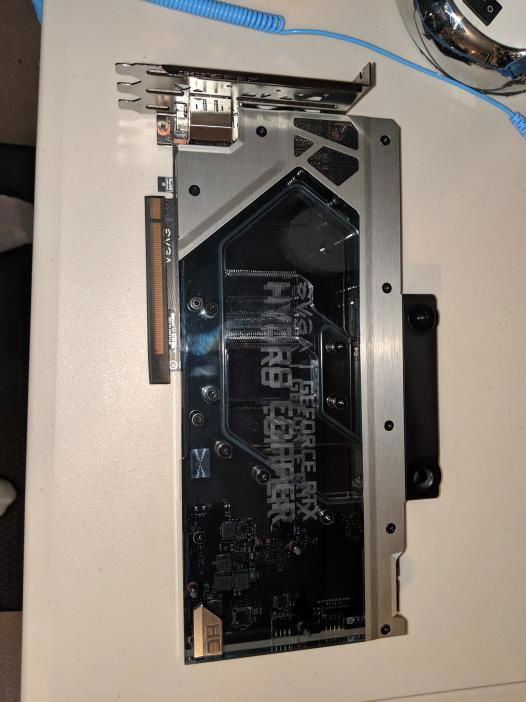 2080Ti neatly wrapped in the Hydrocopper block.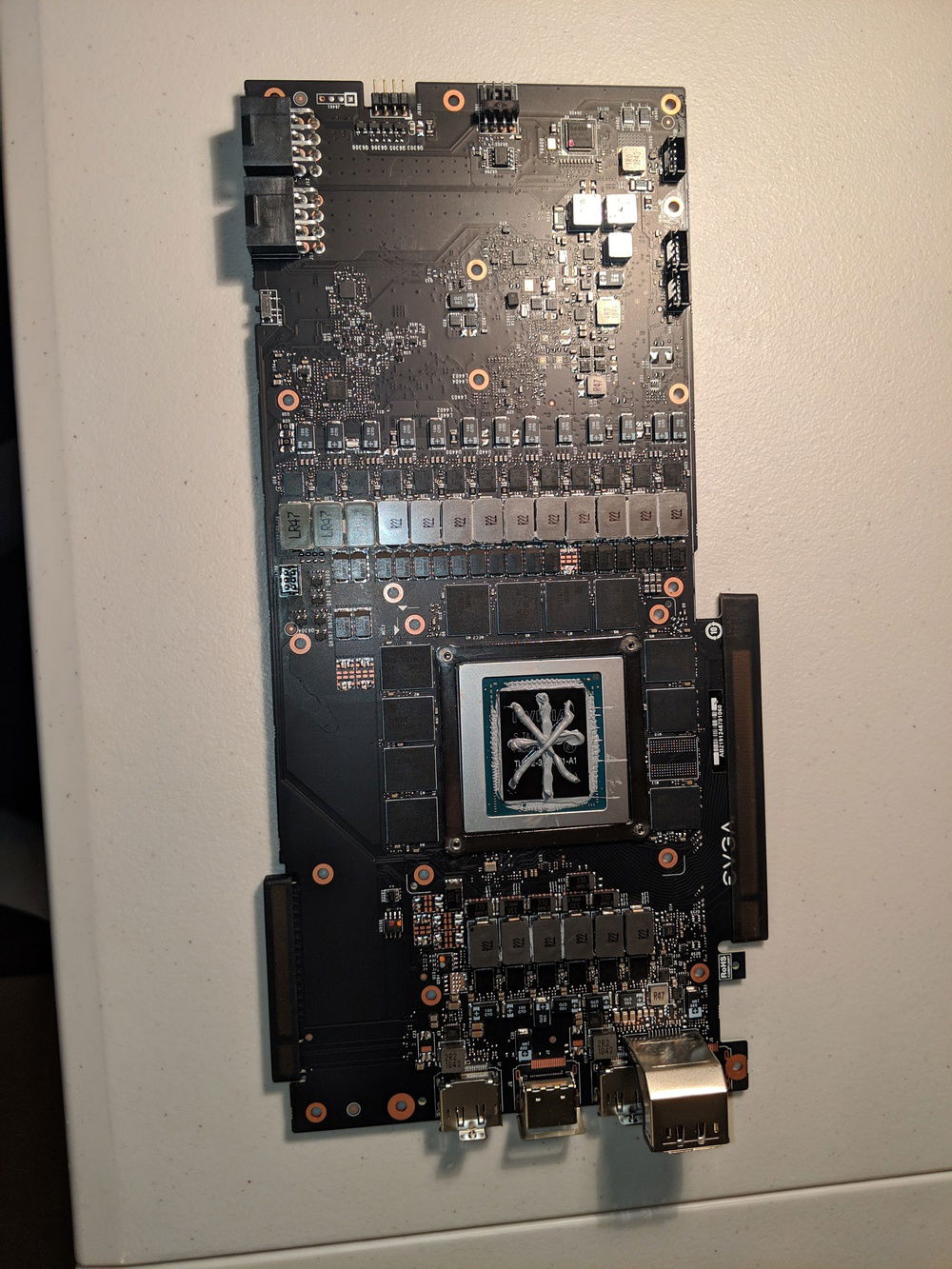 Using Hydronaut Thermal Grizzly thermal grease here, I was a little nervous that it wasn't enough, but it did the job just fine.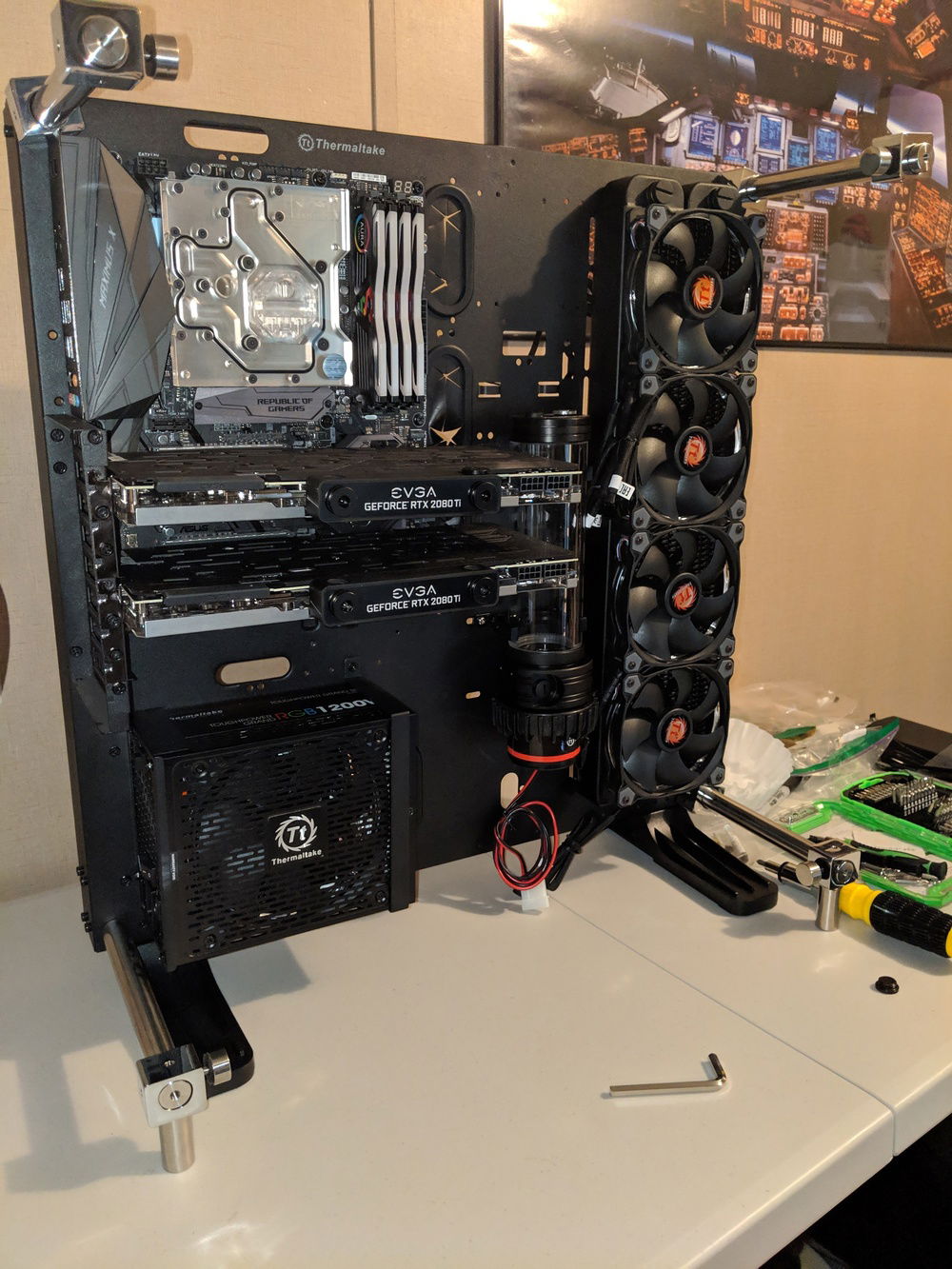 Blocks installed and all parts in the system, ready for tubing.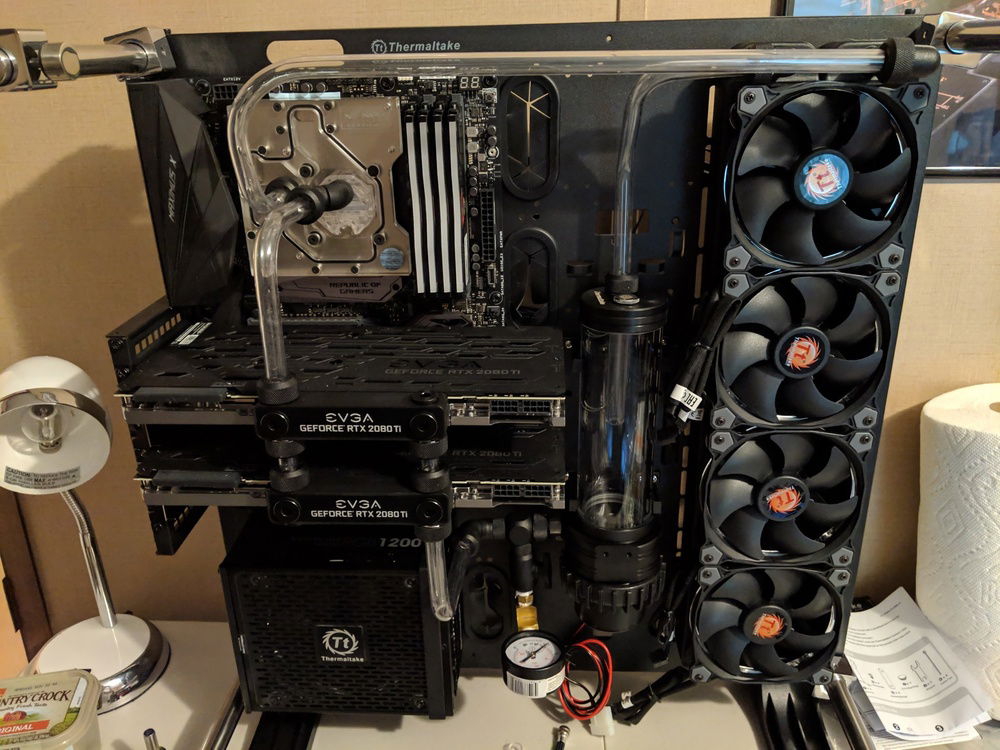 Pre-fill test with some light air pressure, everything seemed good.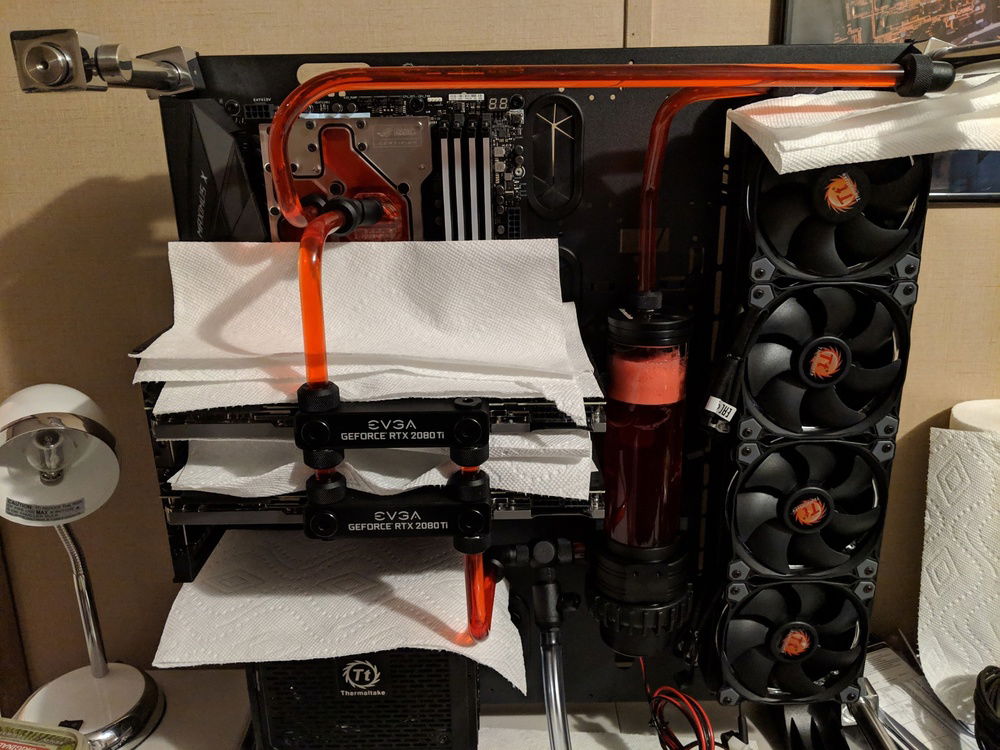 Leak testing, here I would discover that the 90 rotary snake fittings aren't the most reliable. I wanted to adjust that fitting on the monoblock slightly, but putting any pressure at all on it caused a leak. Because of where this fitting was, that made me nervous, so you'll see in later pictures of the build that I replaced it with a standard compression fitting.