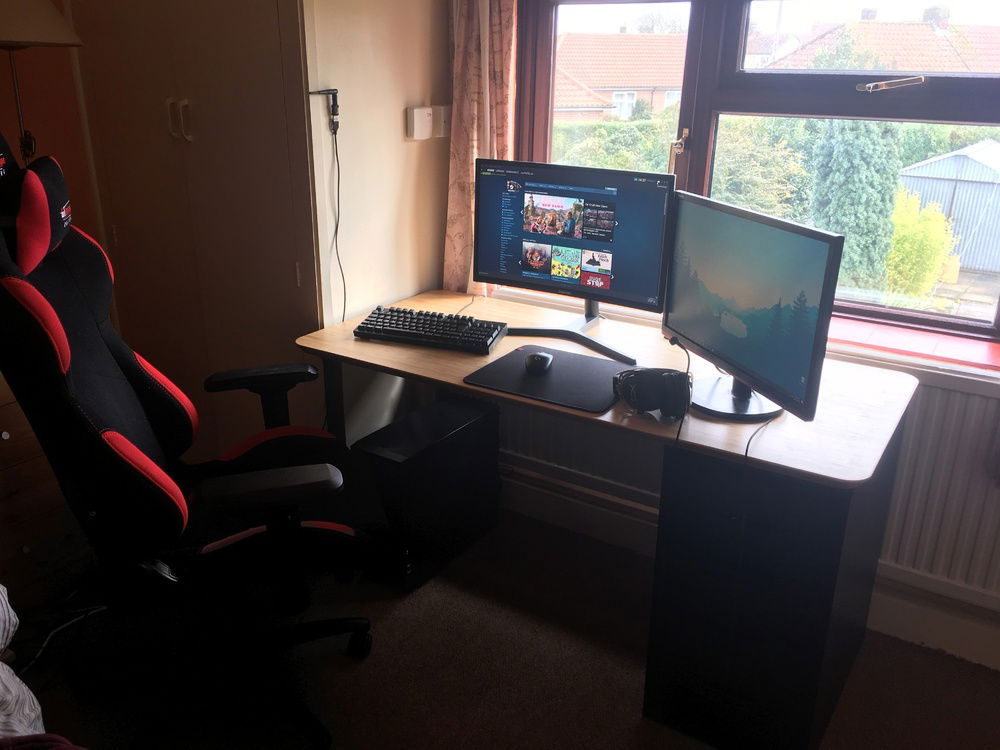 I think this is one of the first times I've opened my curtains.
Upper left to lower middle 72 degree angle.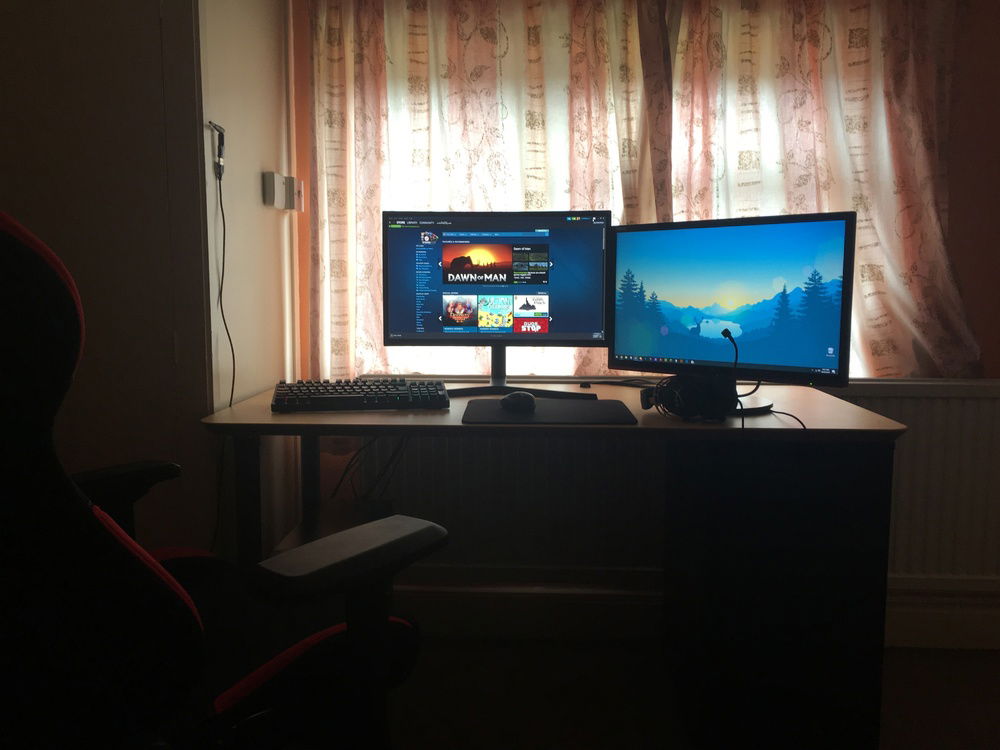 Its a bit dark and my camera is crap.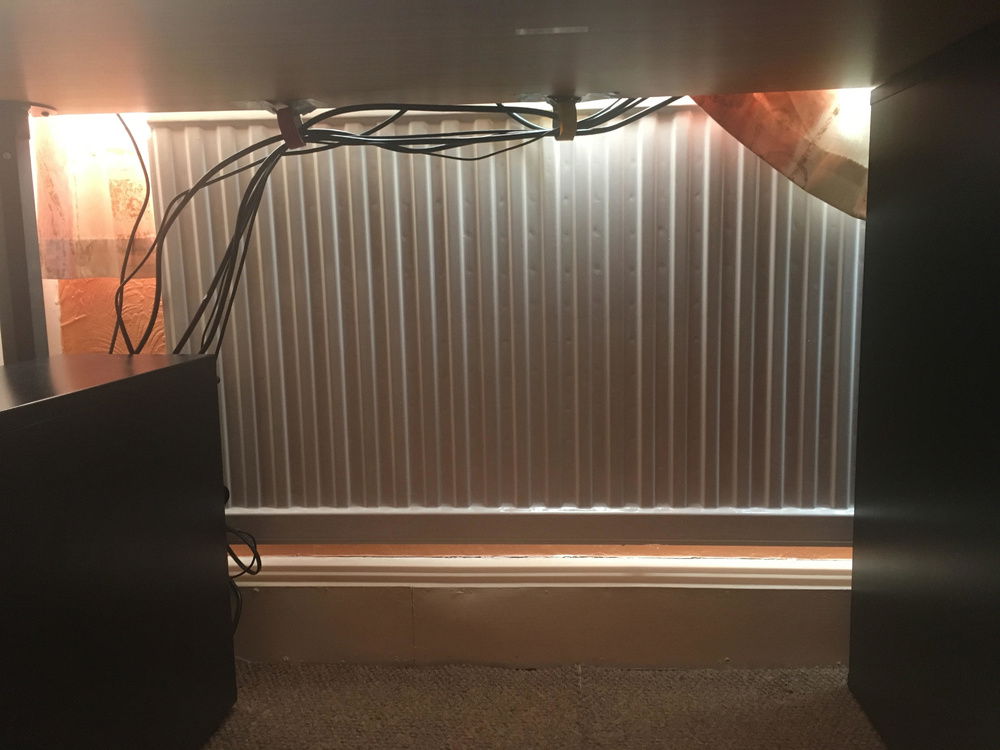 Cable Management, its not perfect but it works. Using old tape rolls which are duck taped to the underside of the desk.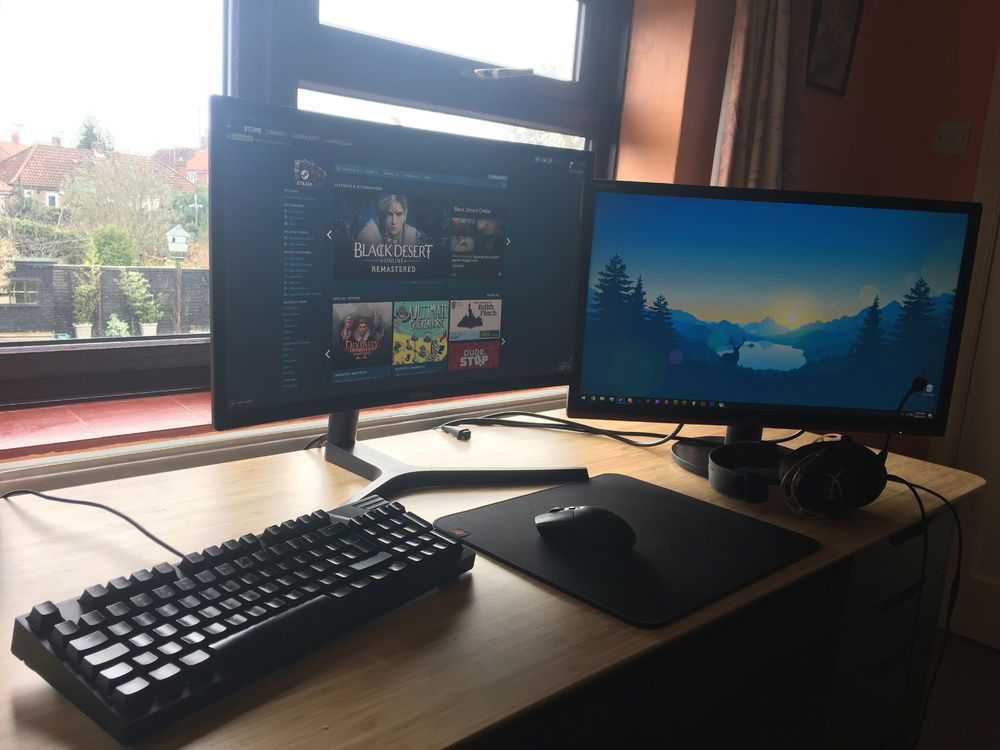 Left angle. If your still here please consider liking.