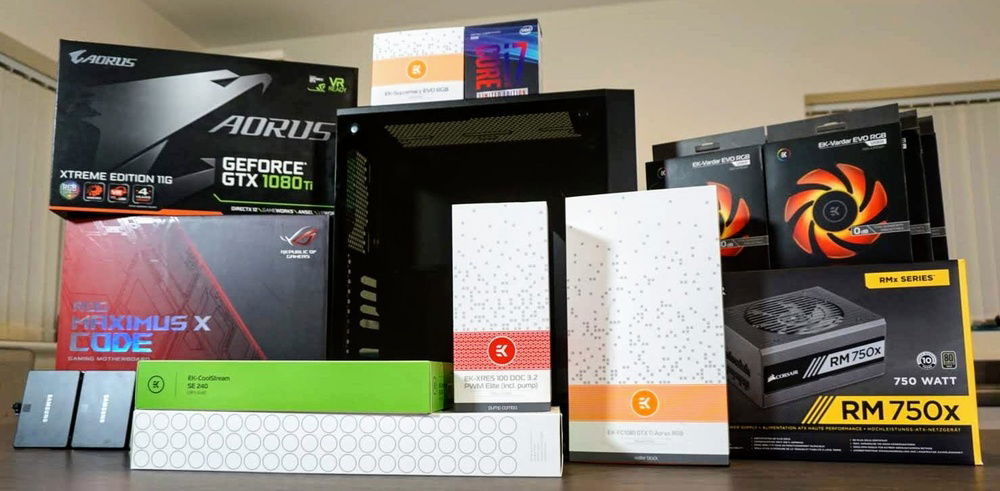 All the kit, ready to go. (Well, nearly all of it)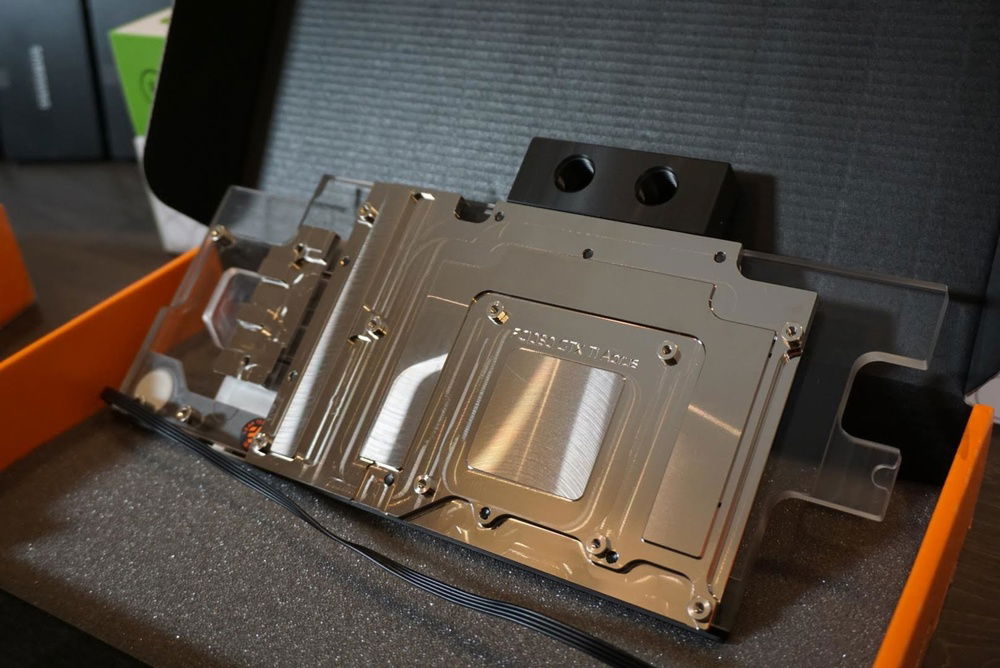 GPU waterblock (So shiny!)
Anniversary edition processor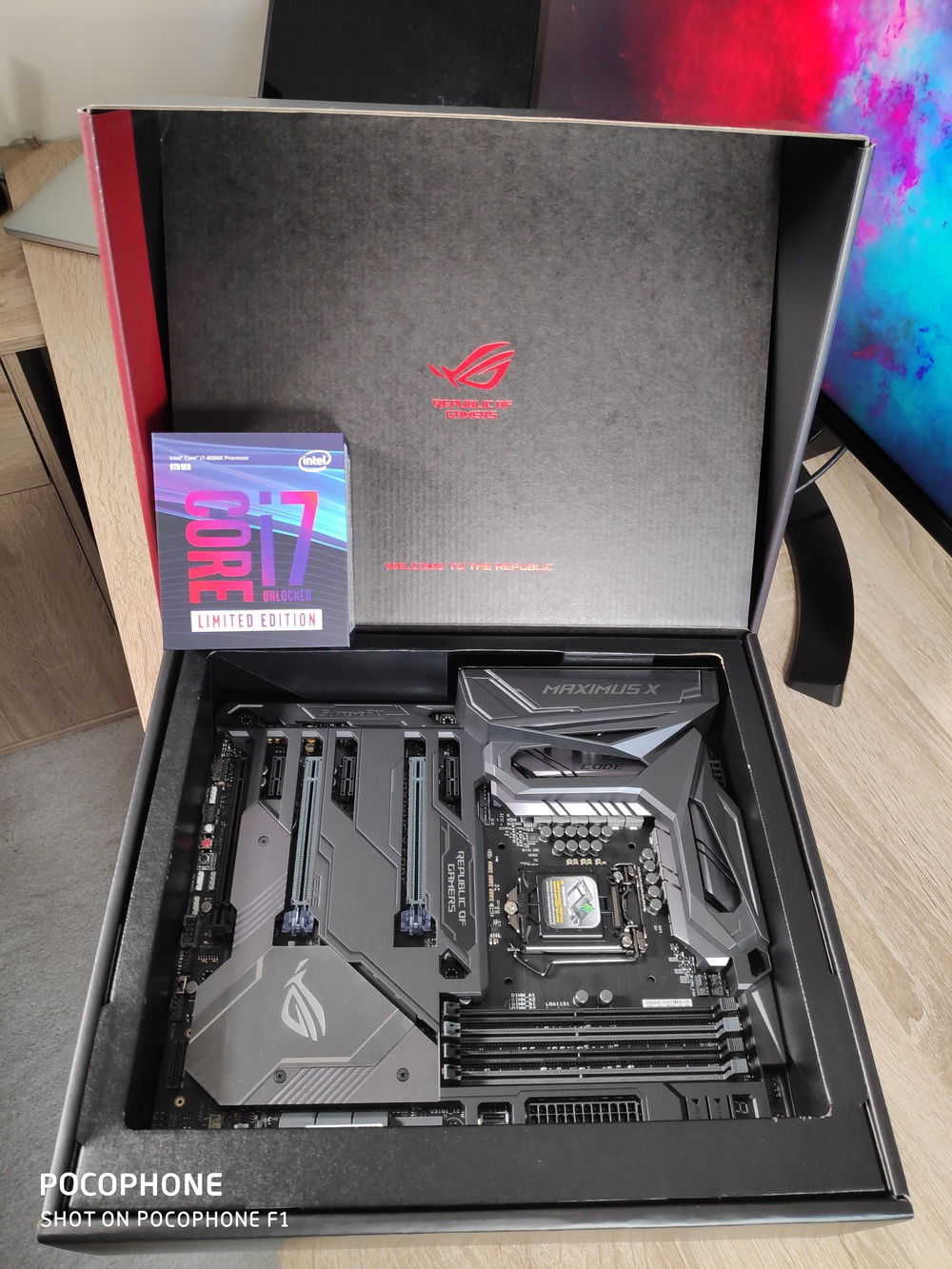 The glorious Maximus X Code (Glorious, because of it's low RAM mounting)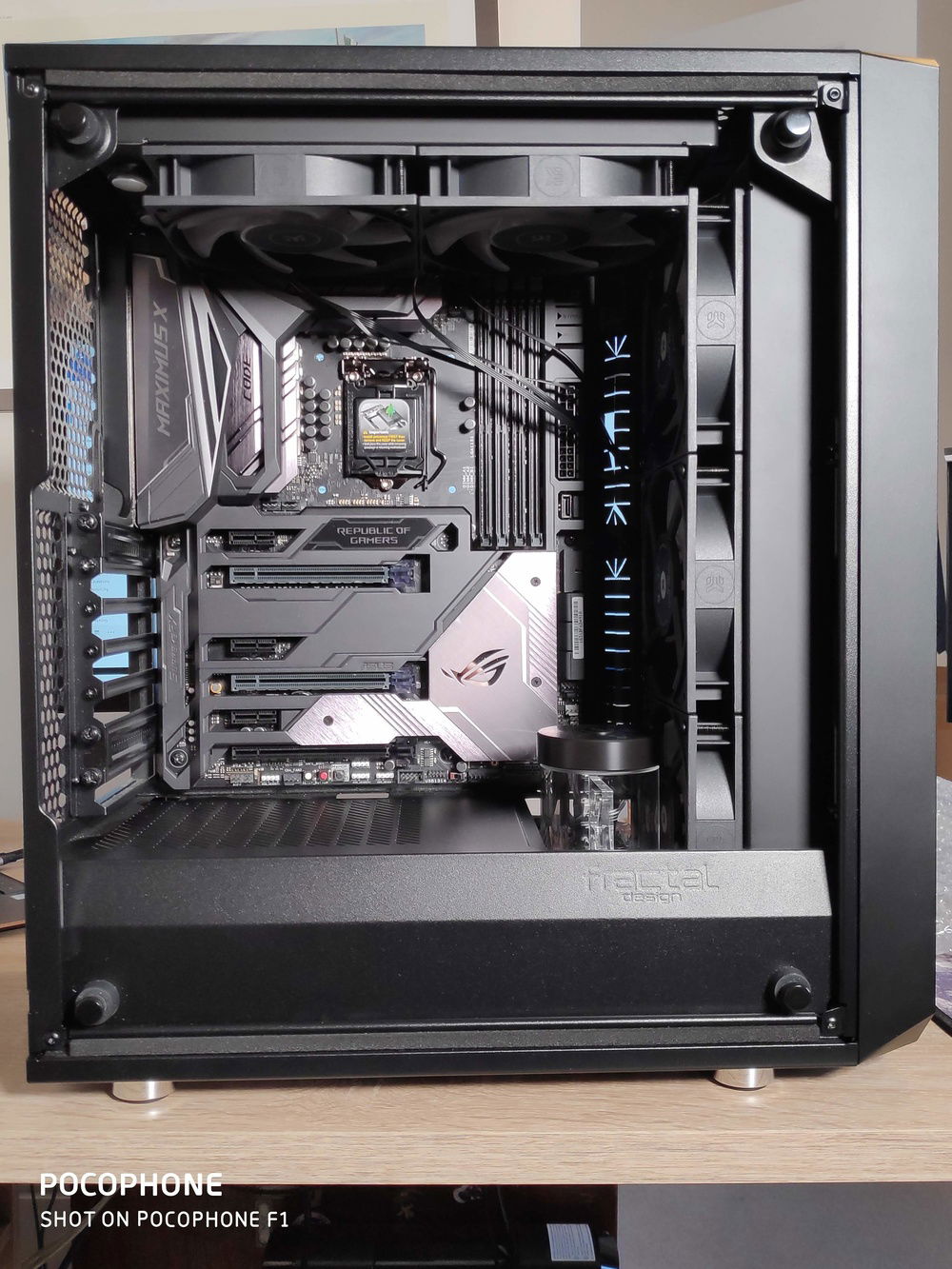 First test fit of the radiators & fans. It's a tight fit, but it's a fit!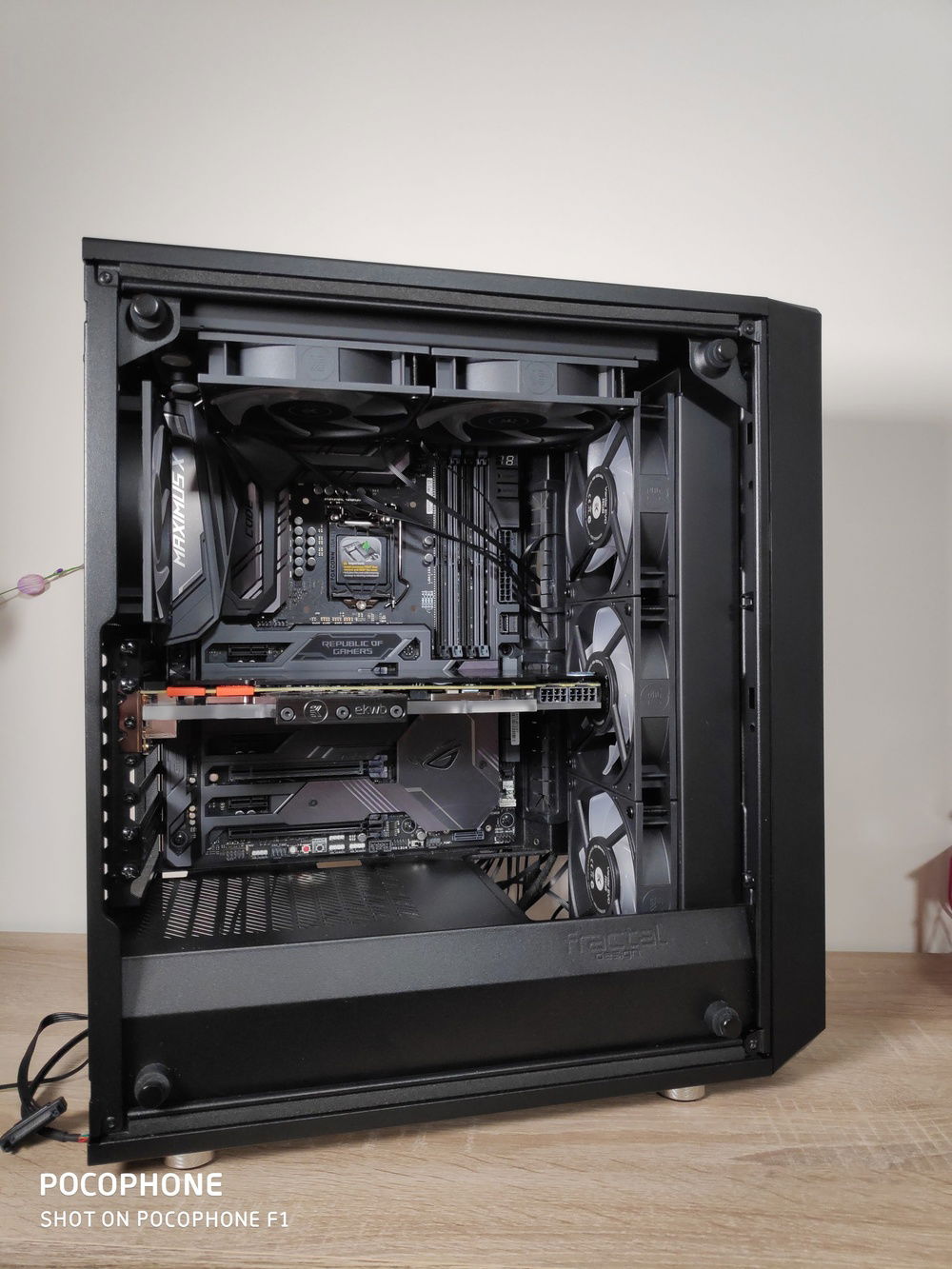 Test fit of the GPU. That was close, I thought for a moment that my plans were going to derail...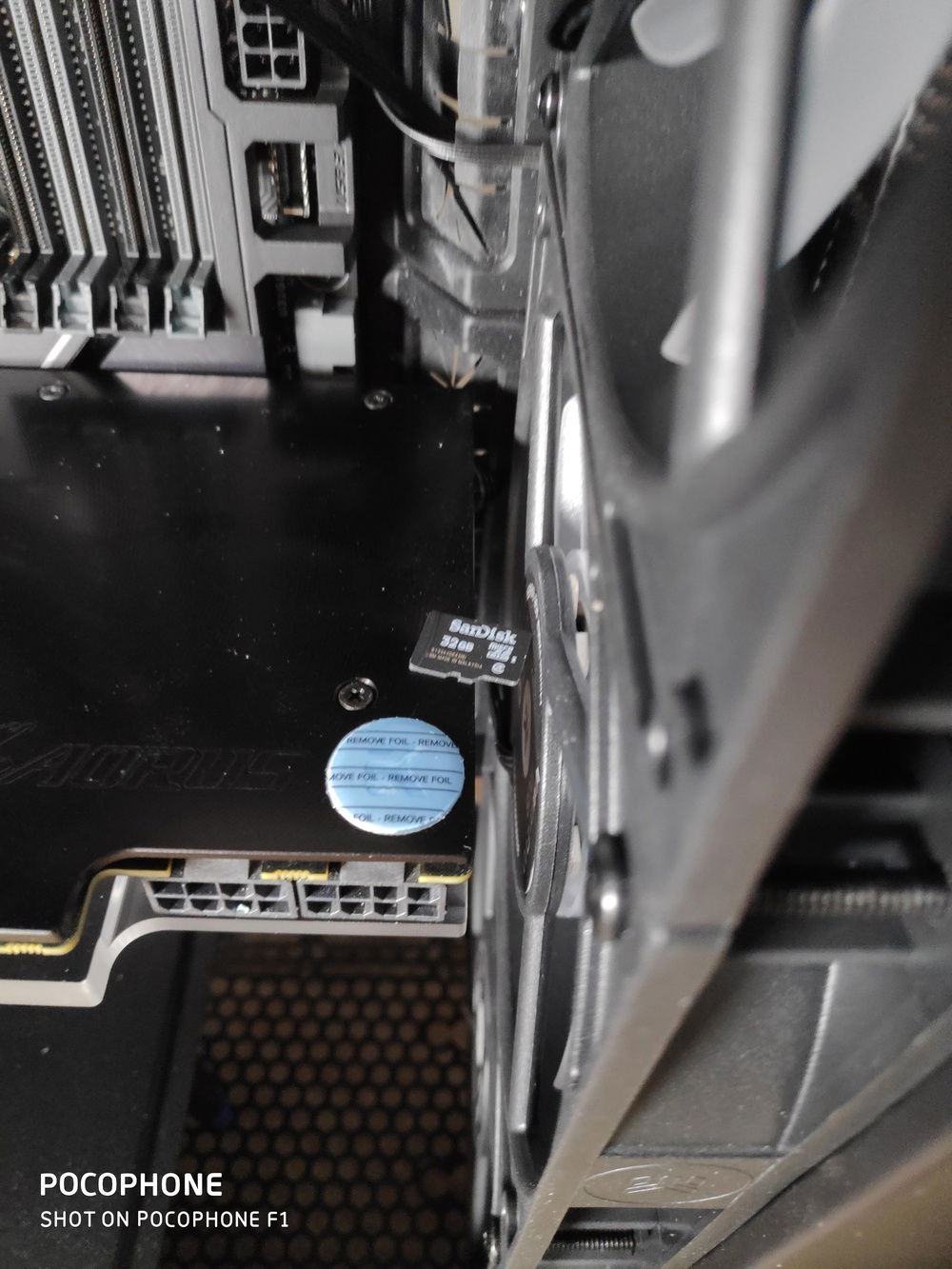 SD card for reference. That's the space between the end of the GPU block and the front fans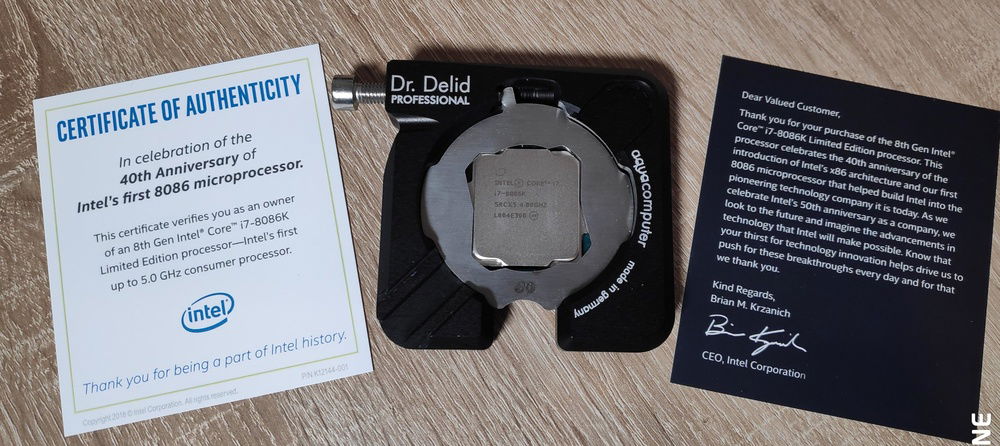 With the GPU fitting it was time to press on. Show no mercy and no care for warranties!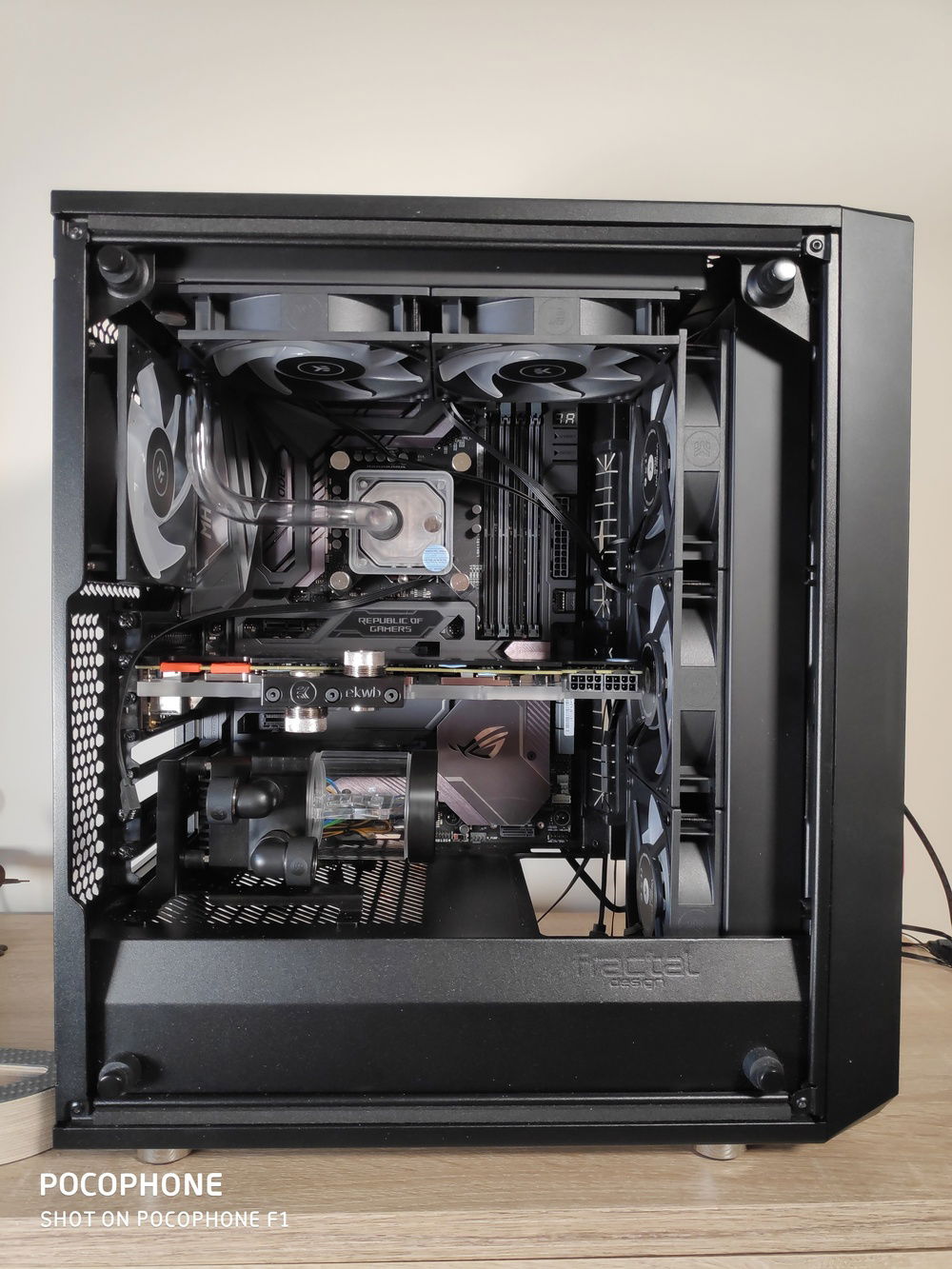 I completed my first ever hard tube bend! Also thinking about pump/reservoir placement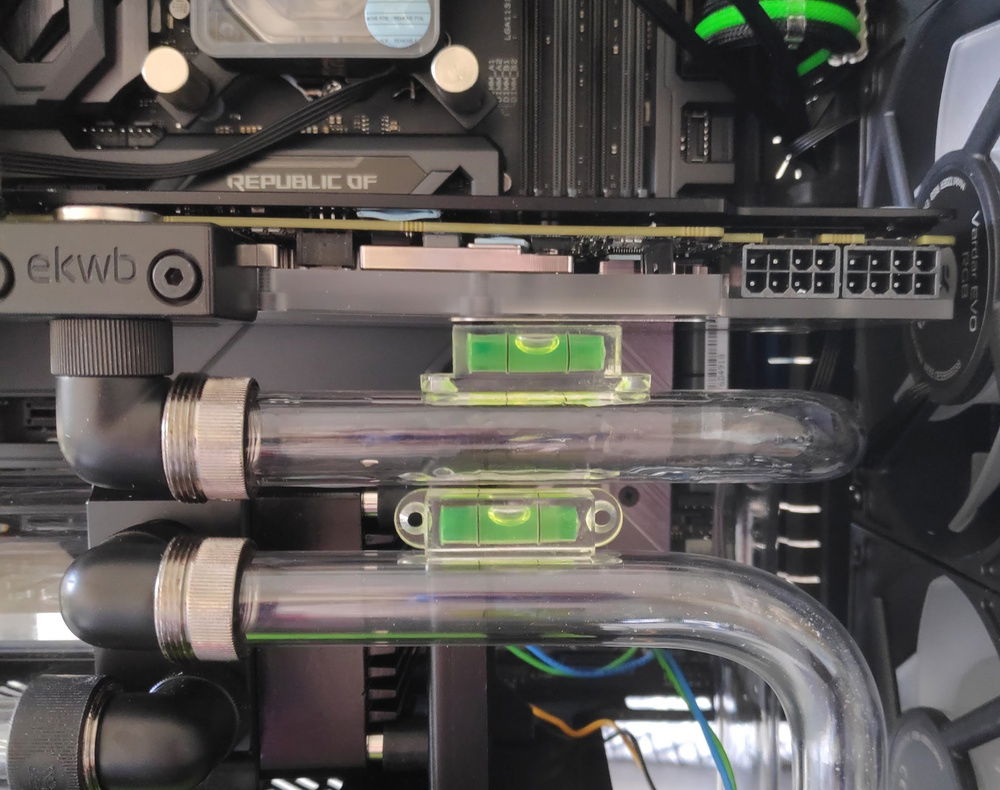 Checking tubes for level.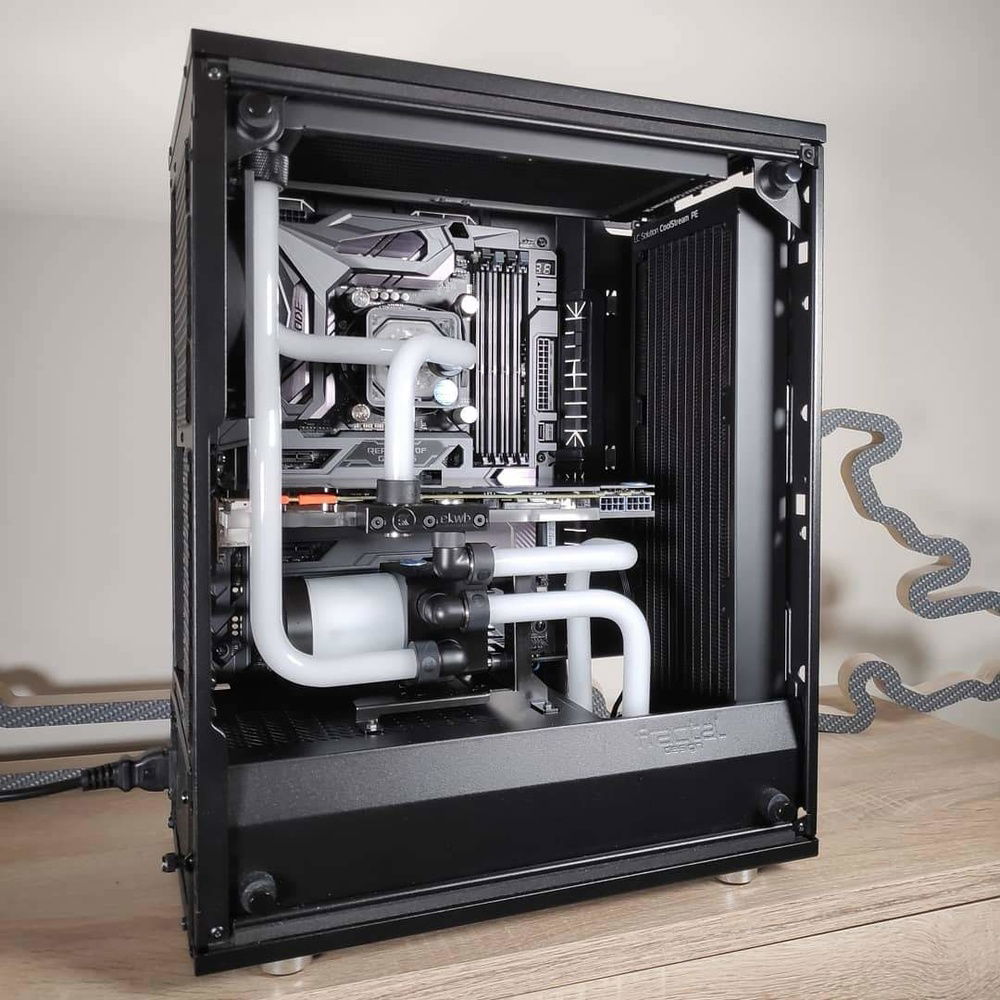 First fill of the loop! This is full of Blitz cleaning solution (although I do quite like the white!)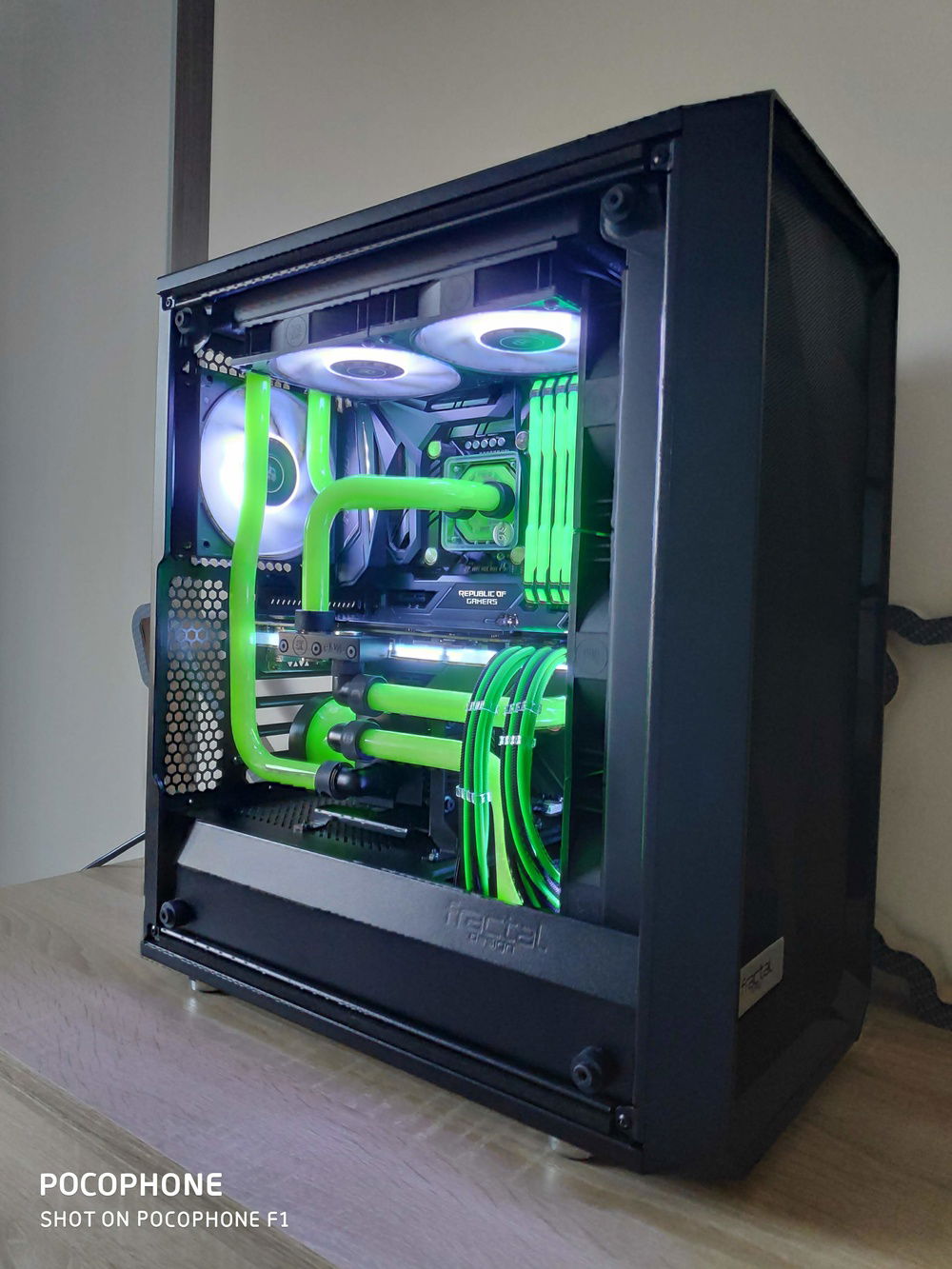 Refilled with the EKWB Solid green and fired up for the first time