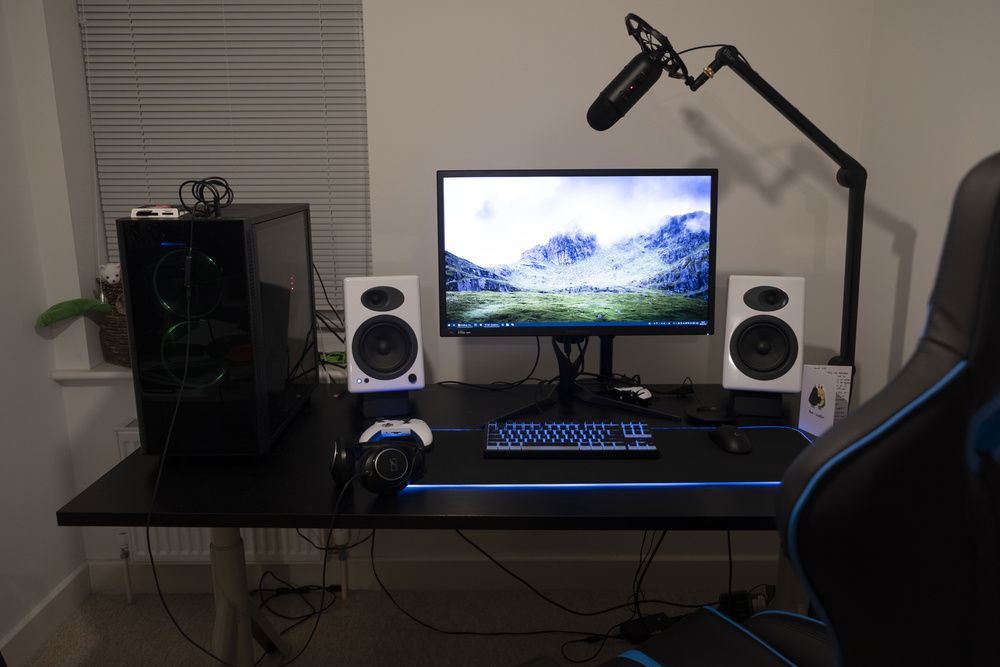 The desk setup - excuse the untidy wiring everywhere! Audio Engine A5+ speakers, Acer Predator X27 monitor, Blue Yeti mic w/ Blue Compass mount, iKBC F87 mechanical keyboard with pudding caps and MX Brown switches, Logitech G Pro wireless mouse, Xbox Elite controller and Sennheiser HD 598 SE headphones all atop a SteelSeries Prism XL mousepad.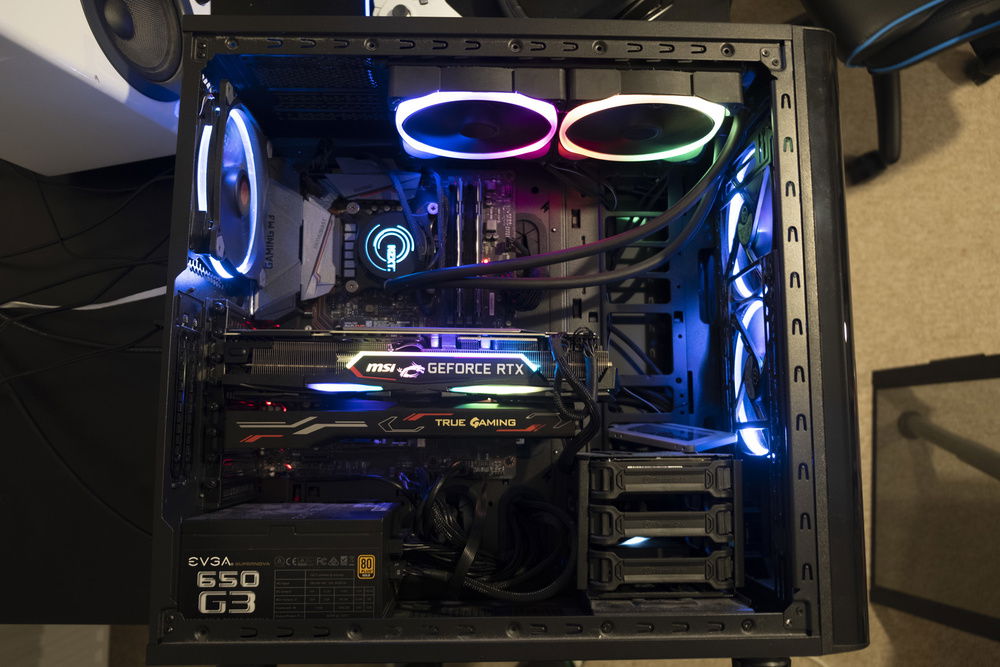 Insides: Kraken X61 AiO radiator with two Aer RGB 2 fans across the top, two Thermaltake Riing fans in the front and one in the back. MSI RTX 2080 Gaming X Trio card with support, 32GB of new Ballistix Sport 3200MB/s, Core i5 6600K at 4.7GHz and an MSI Gaming M3 motherboard. Two M.2 SSD drives on the motherboard, but the lower one doesn't work when the lower PCIe slot is filled so it's just for games storage and testing. Again, excuse the wiring and random SSD for macOS, I am terrible.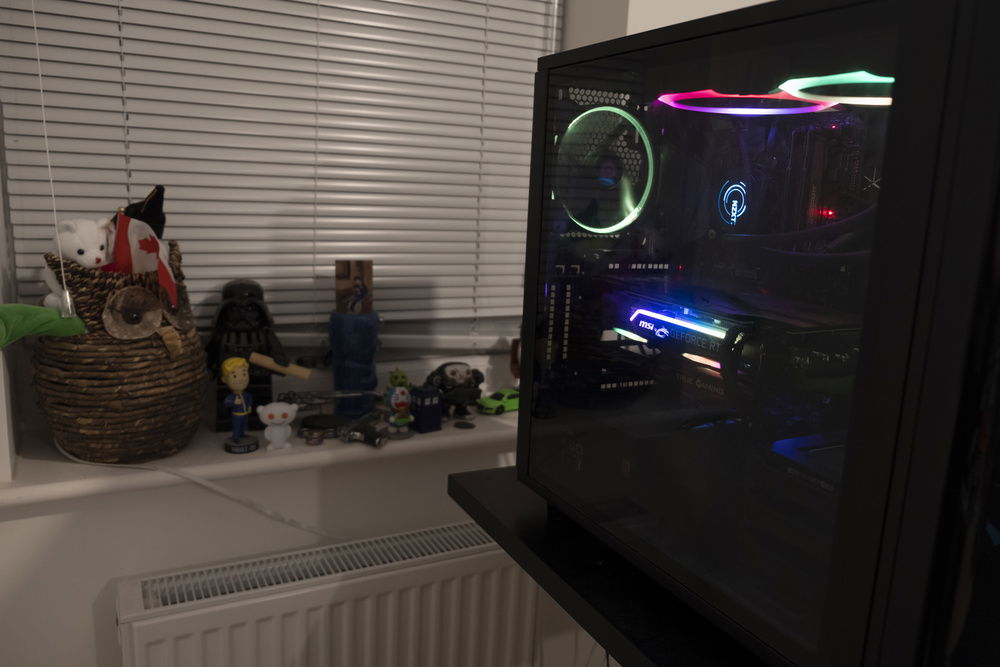 Various knick-knacks and the PC in situ. It would sit on the right side of the desk, but it needs to be in range of another PC which is behind and to the left of me, so this is where it ended up.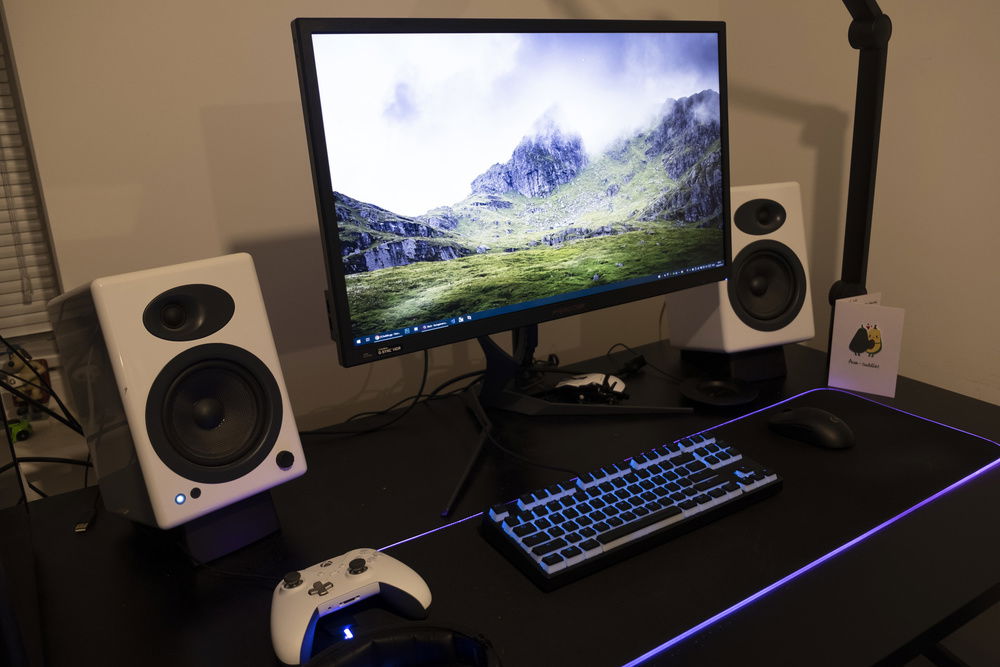 Setup once again, a little closer up.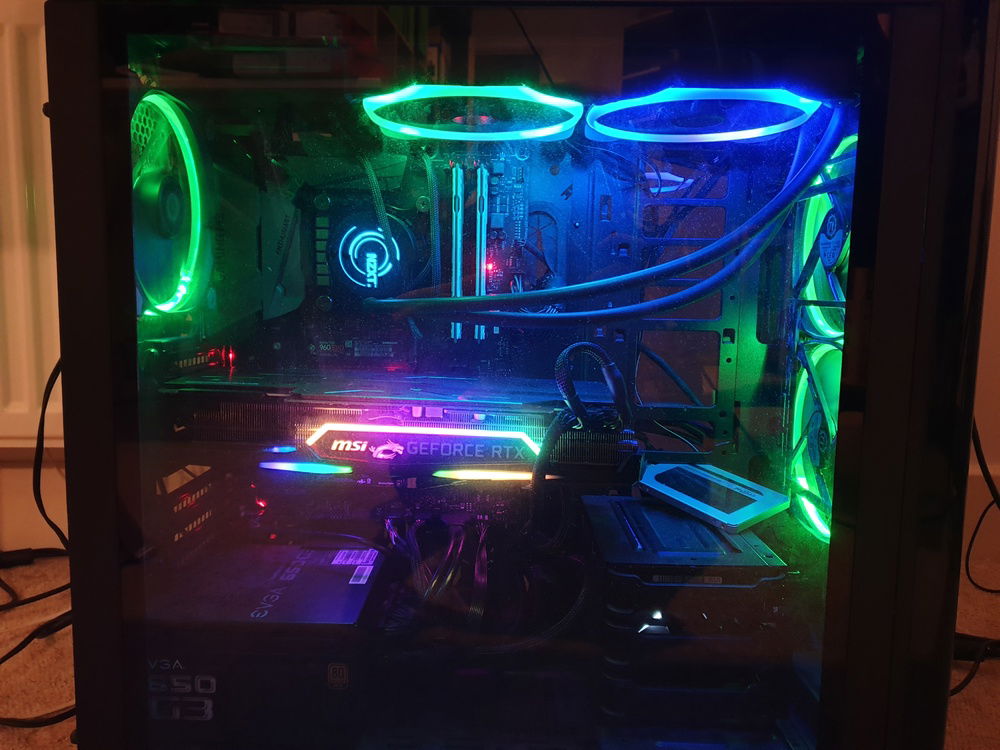 Original phone shot of the build from my phone camera.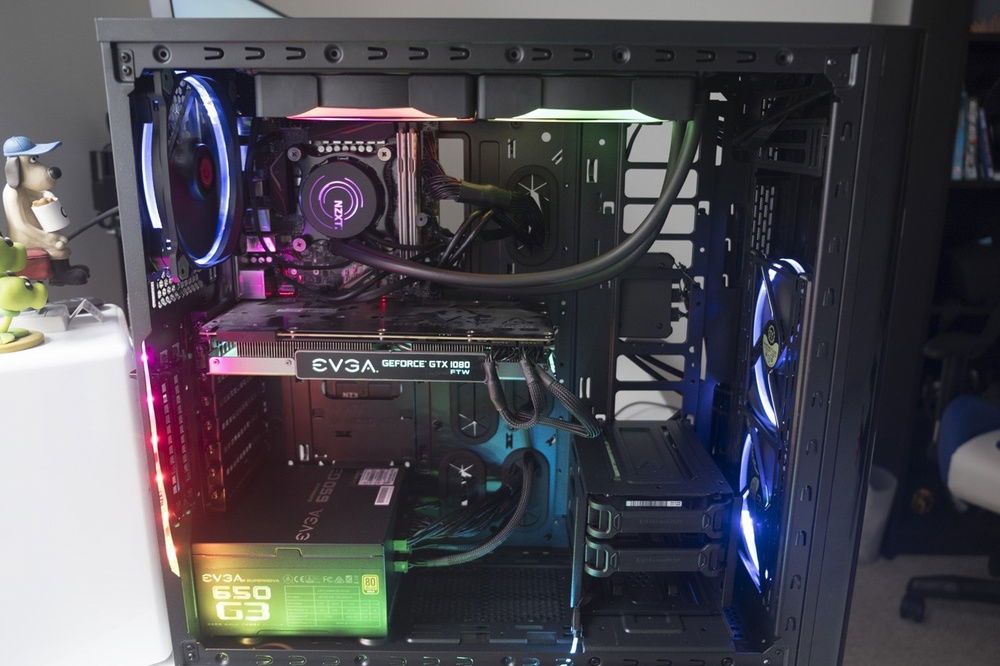 Picture of the machine in another life, with GTX 1080, fewer drives, older RAM and the MSI Z170I Mini ITX motherboard.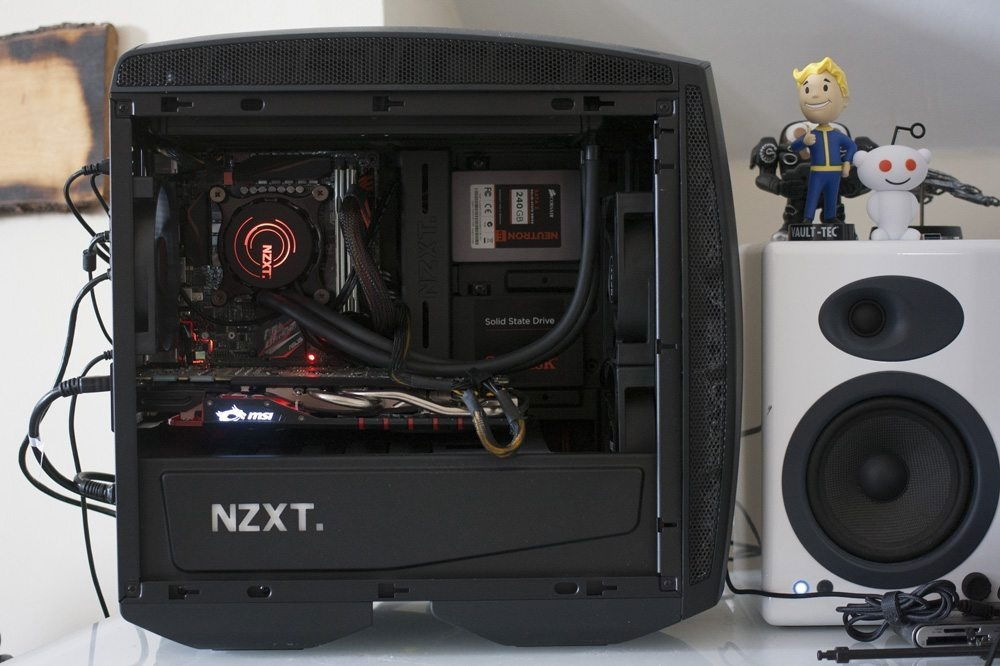 The OG Mantamachine, built into an NZXT Manta case.