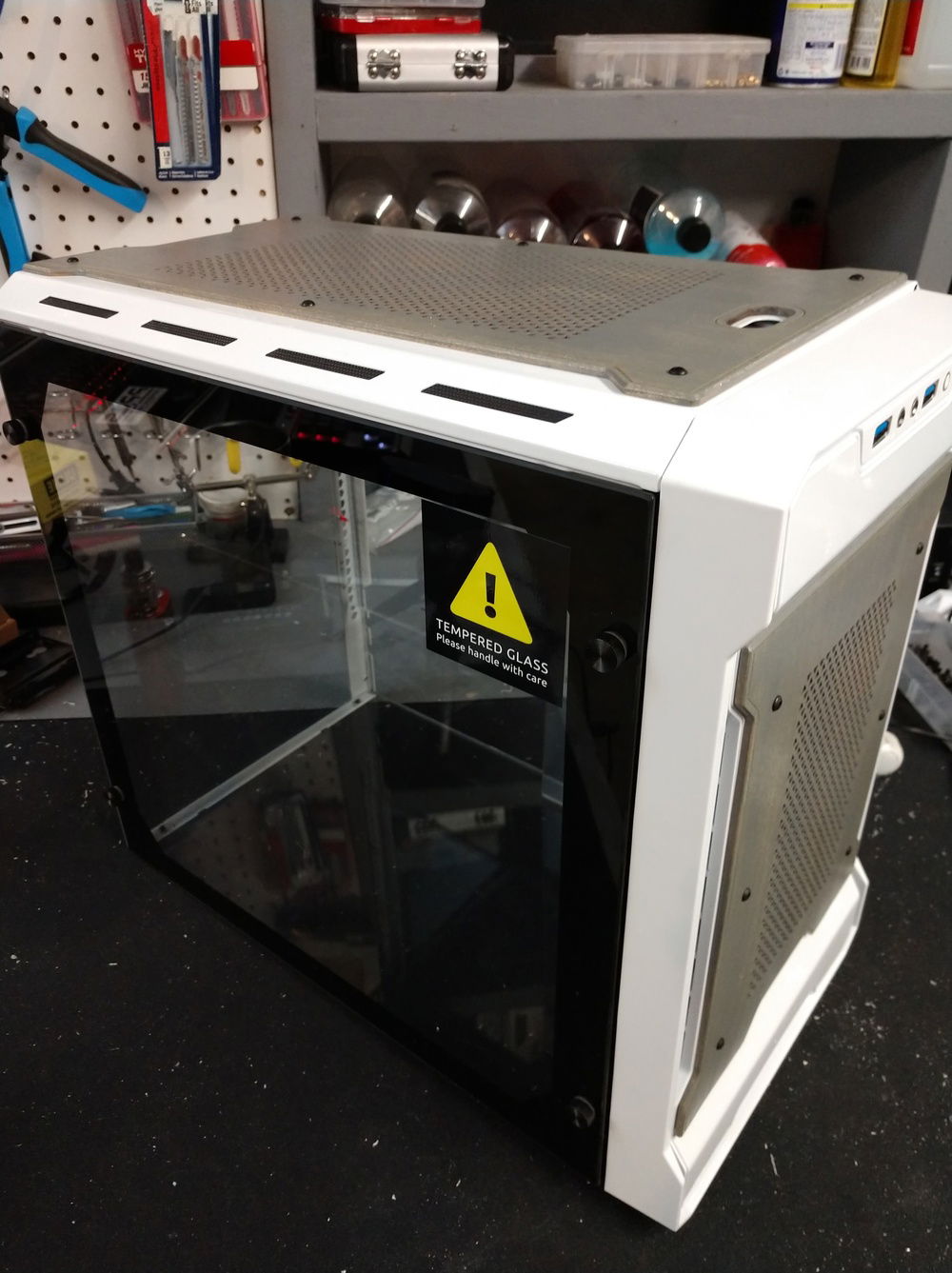 Front and top panel beautifully modded by our very own modder, Jeremy at PPCs. -Never thought Hank would have wood on a PC, but there it is!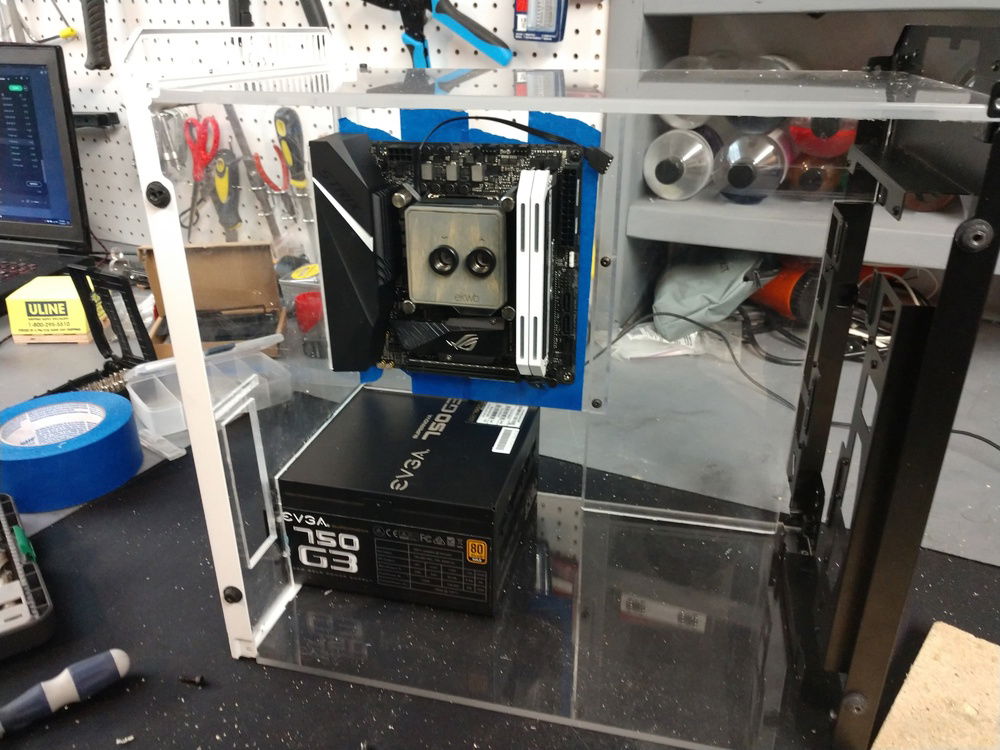 Redoing almost the entire internal layout of the case took some time...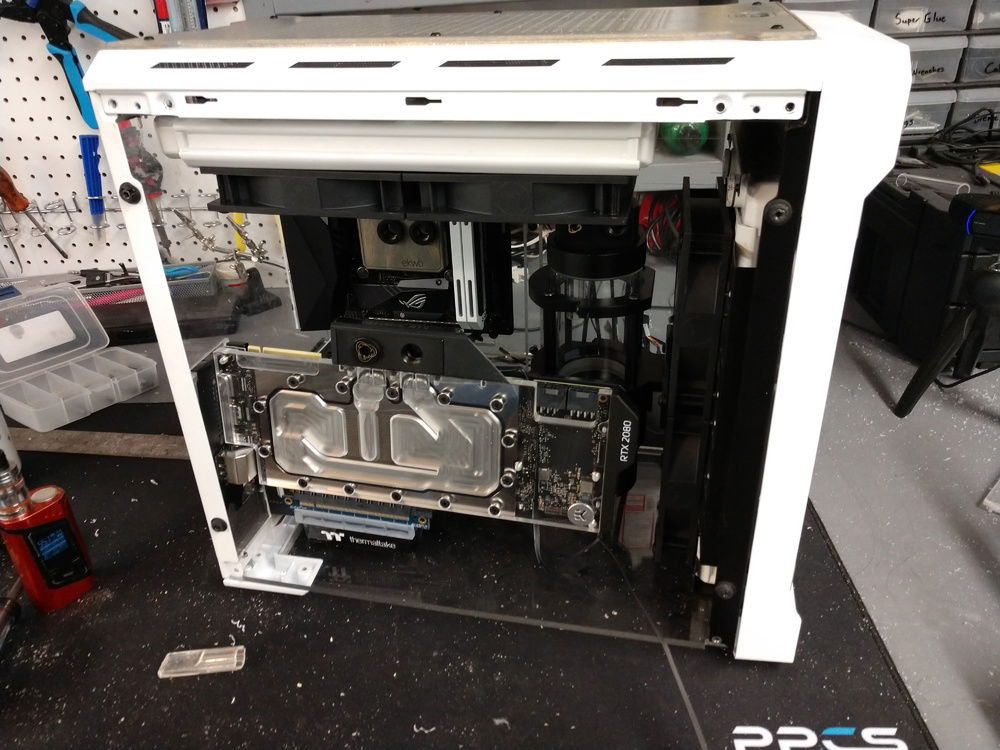 Everything finally fits! Although I still have to get that GPU mounted up properly.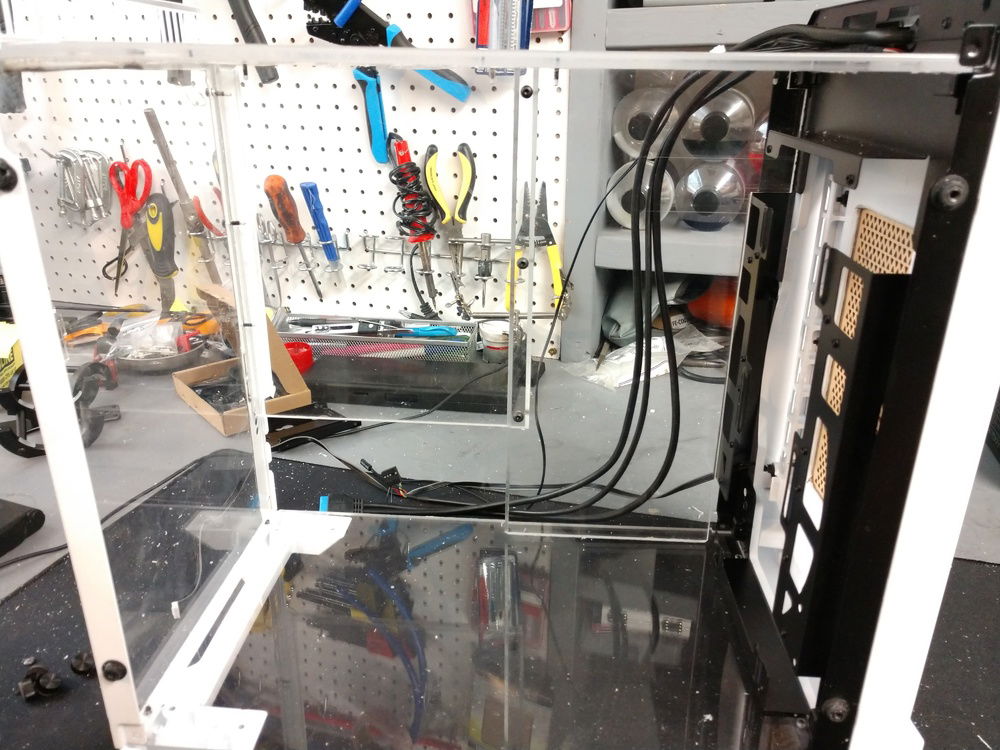 All the panels were redone with 5mm acrylic and will be painted matte white with a flat clear coat.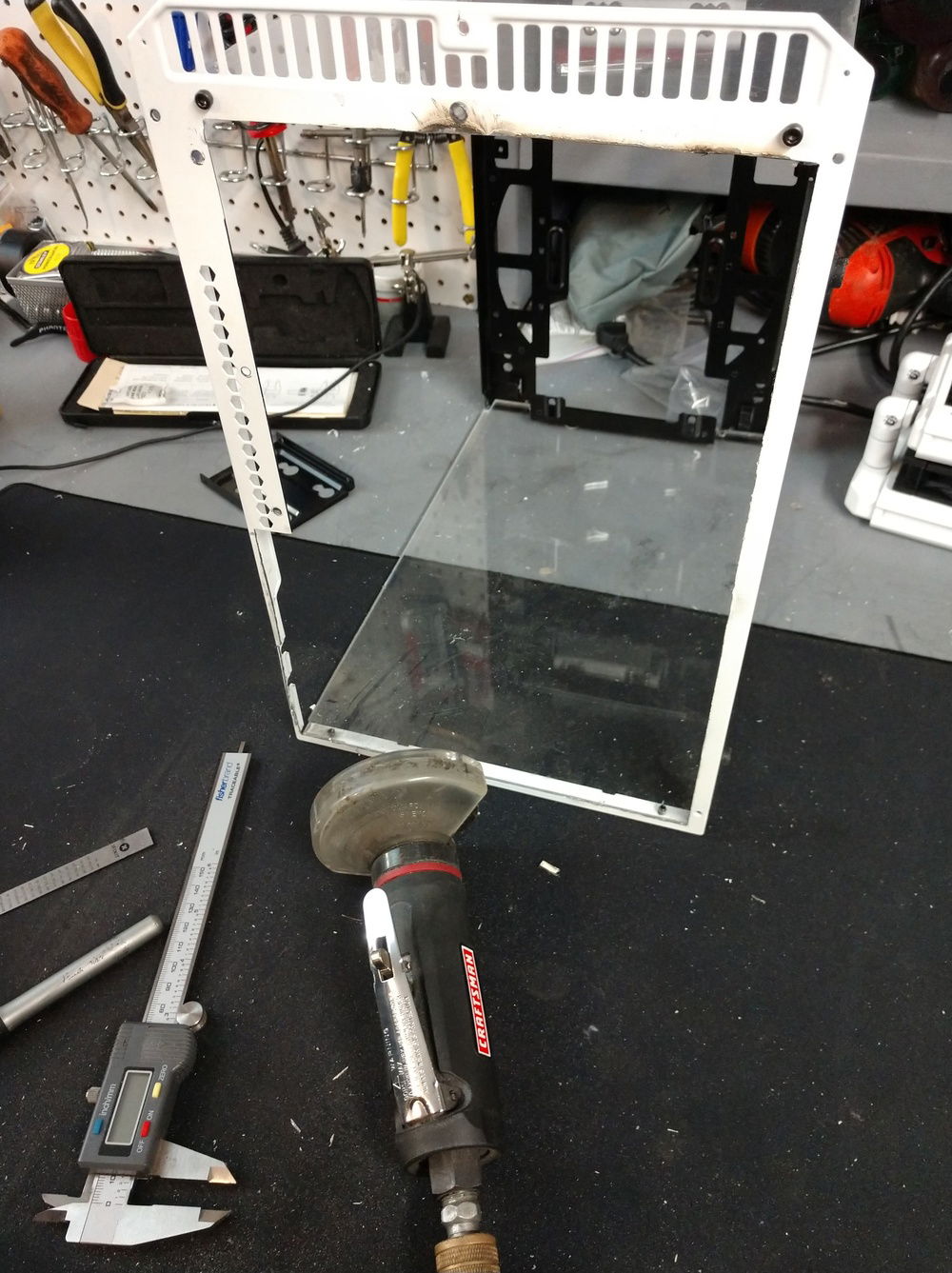 Had to remove nearly everything from the case, besides the front and what you see left of the rear panel here.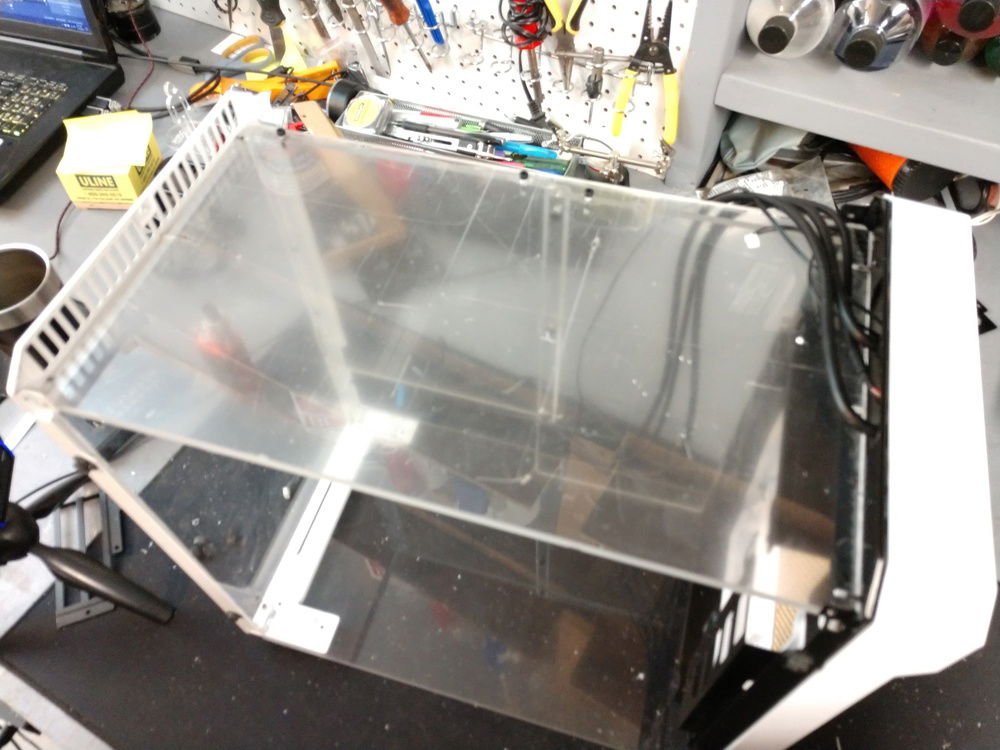 The stock radiator tray is nice... but a nice clean sheet of acrylic is much nicer!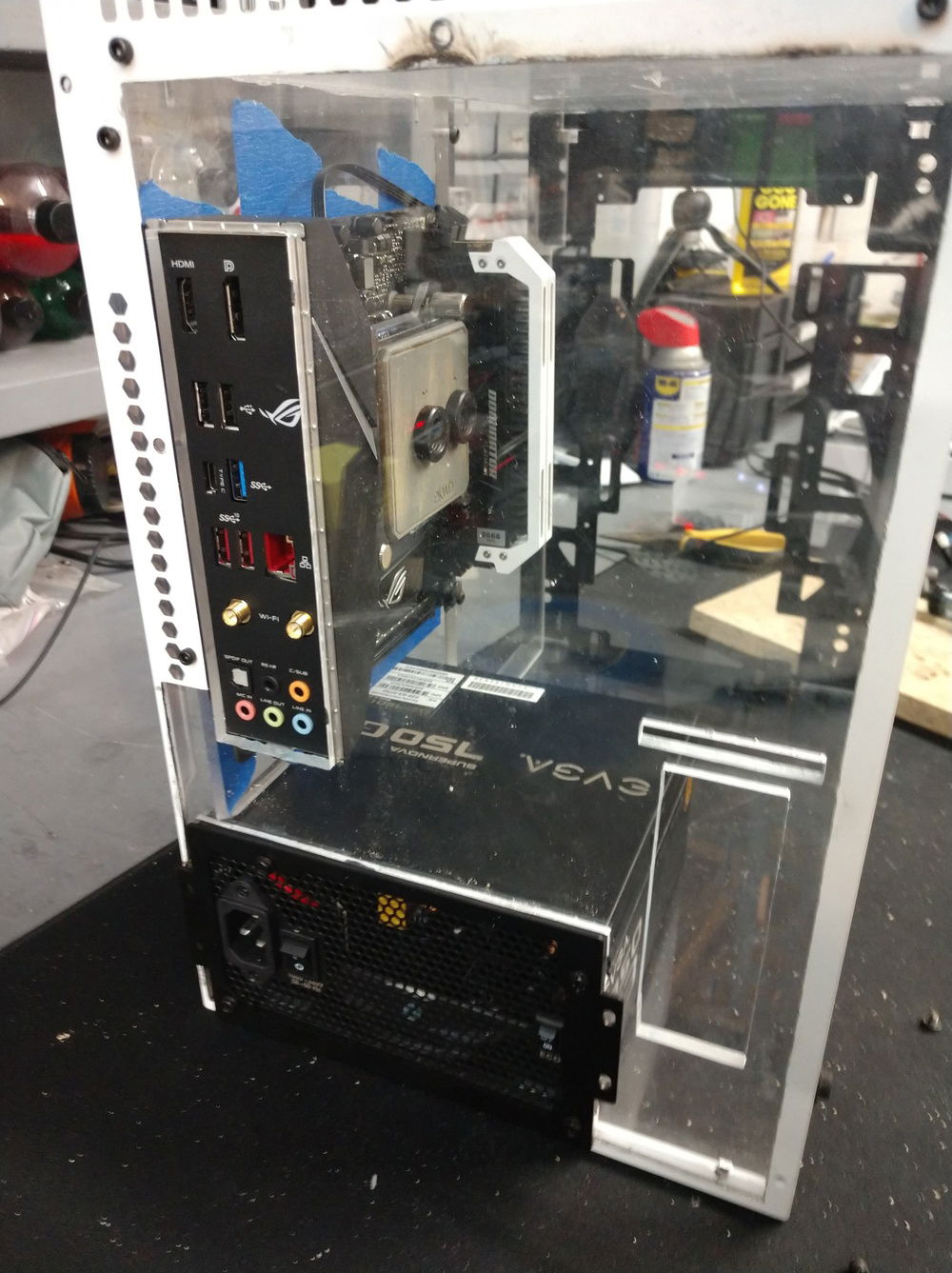 For being made by hand, I honestly impressed myself with the accuracy of my cuts :P