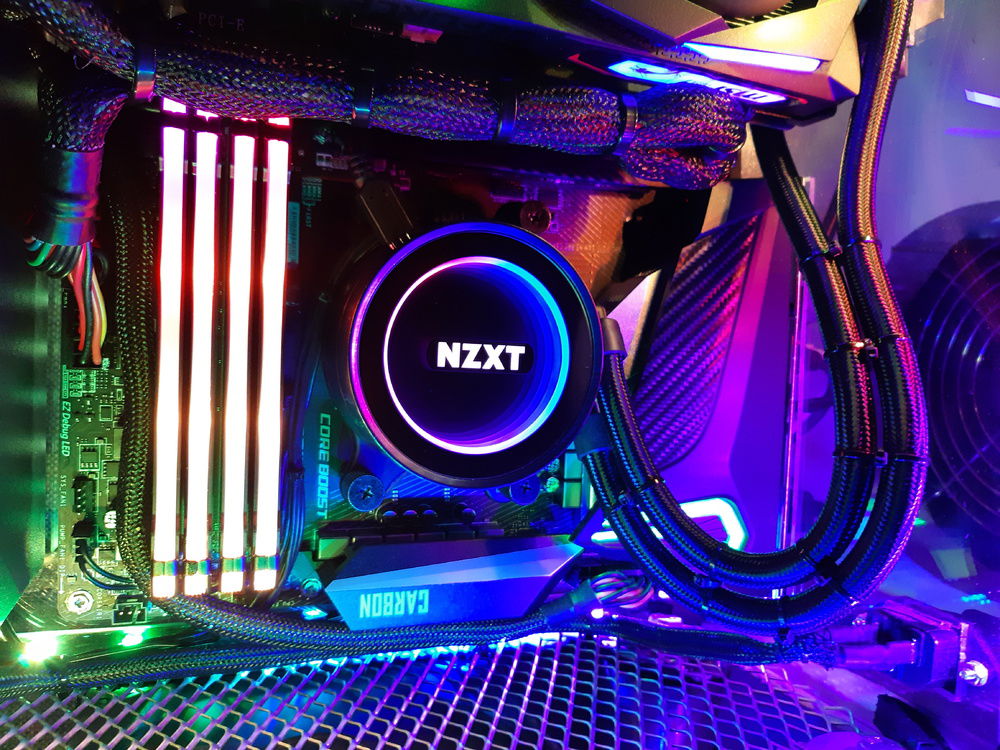 Even in this Corsair heavy build i opted for an NZXT AiO for the unbeatable look of their infinity mirror.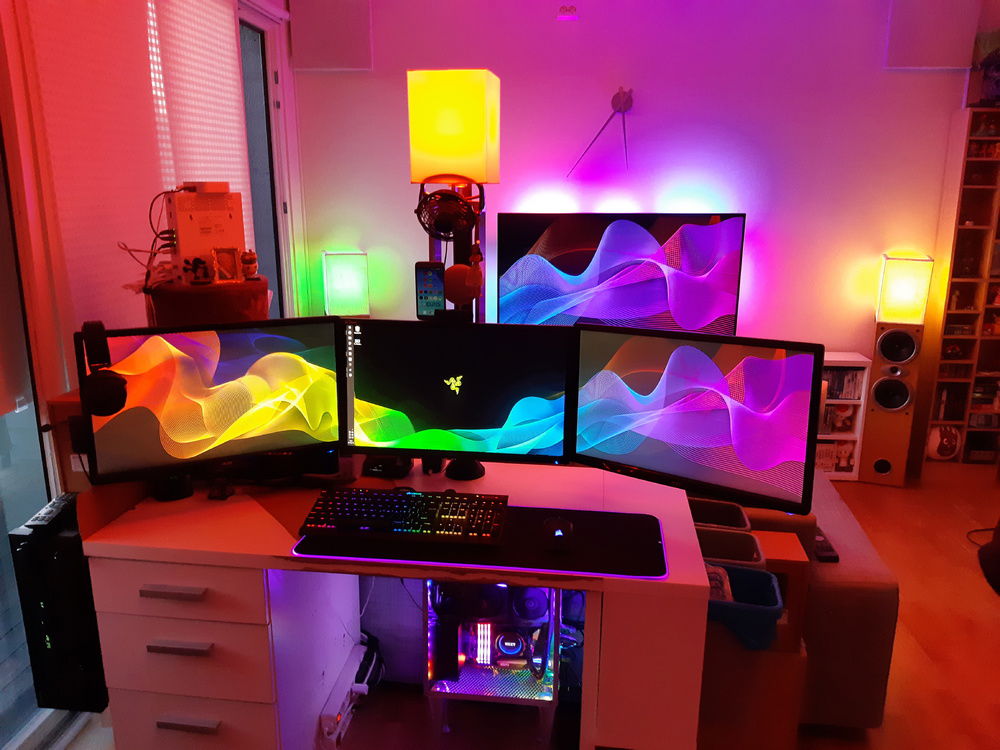 Three 24" Acer monitors rest on the iiglo MS600, with the middle running at 144Hz 1080p.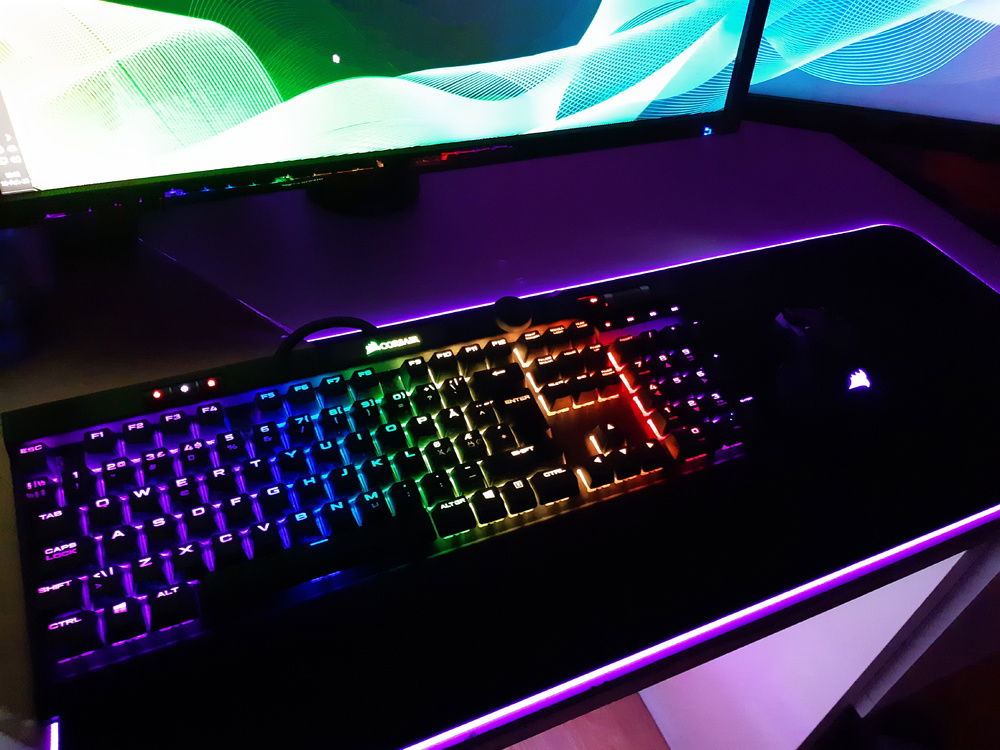 At the desktop sits an Corsair K70 RGB MK.2 and a Corsair Ironclaw RGB Wireless to finish off the RGB build.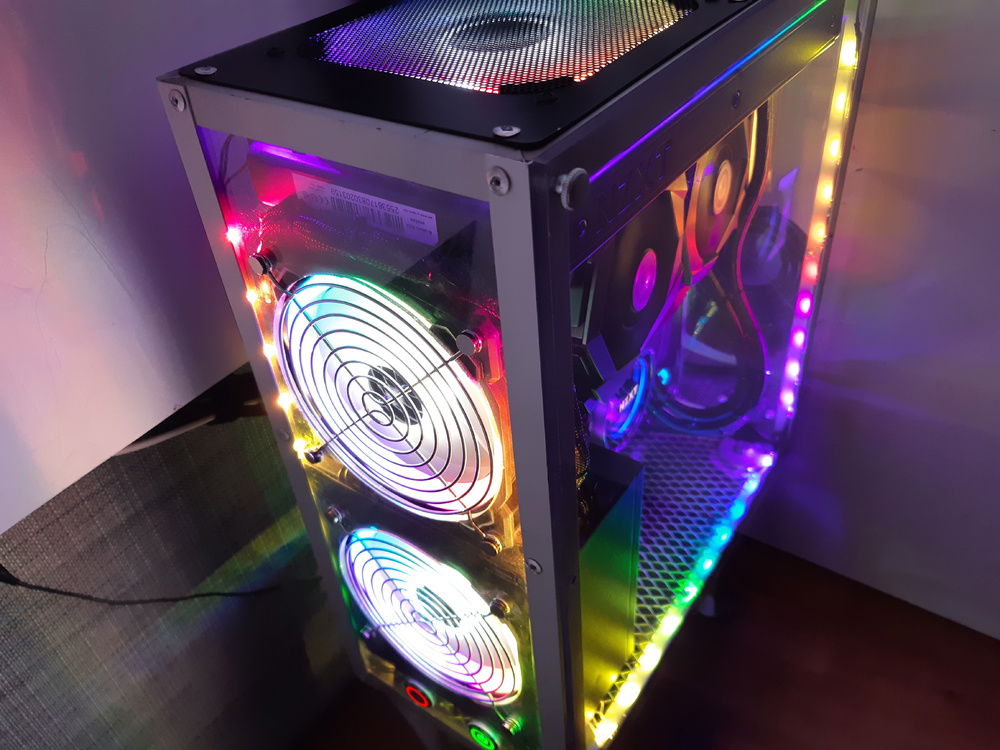 The front has two 120mm Corsair LL fans, one blowing air directly into the GPU, the other replacing the original PSU fan.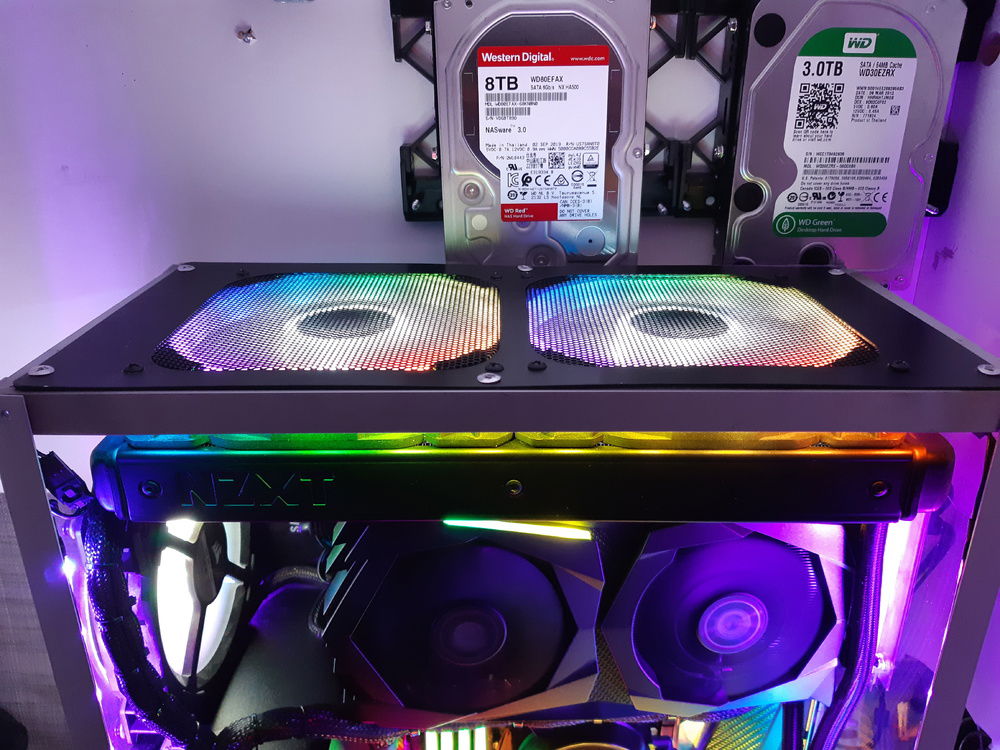 At the top of the case sits the NZXT Kraken X62 280mm radiator boasting two 140mm Corsair LL fans.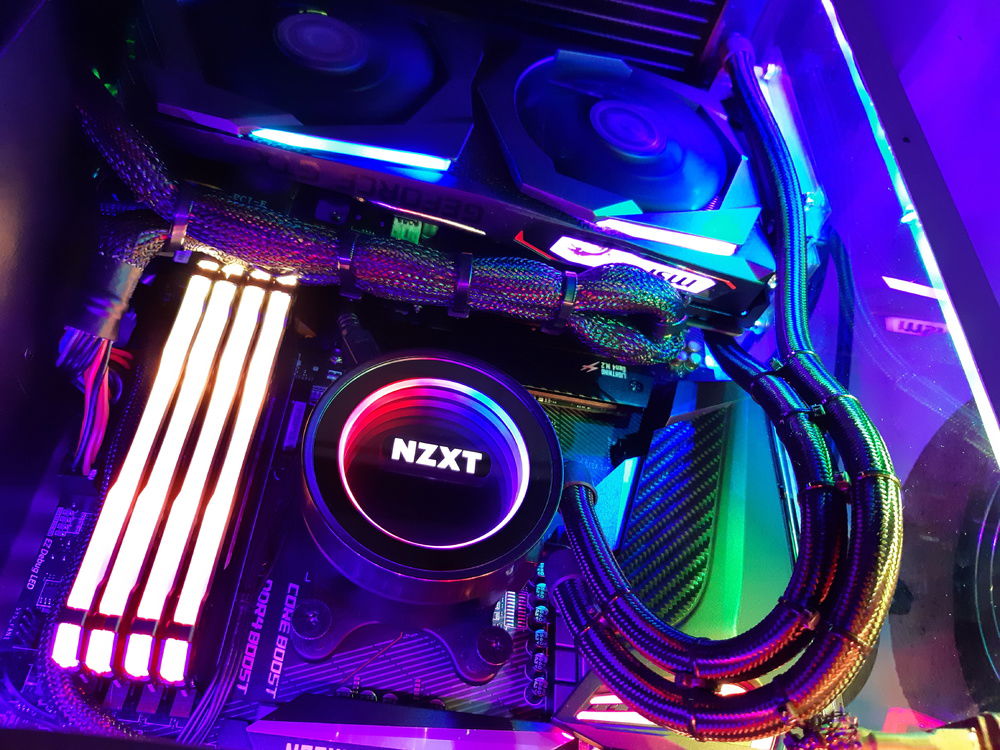 The 24-pin cable was routed back and forth along the GPU for the cleanest look.
The PC hosts a 250GB Samsung 970 M.2 SSD for Windows10, a 1TB Samsung 860 SSD for games and a MSI GeForce GTX 1660 GAMING X 6G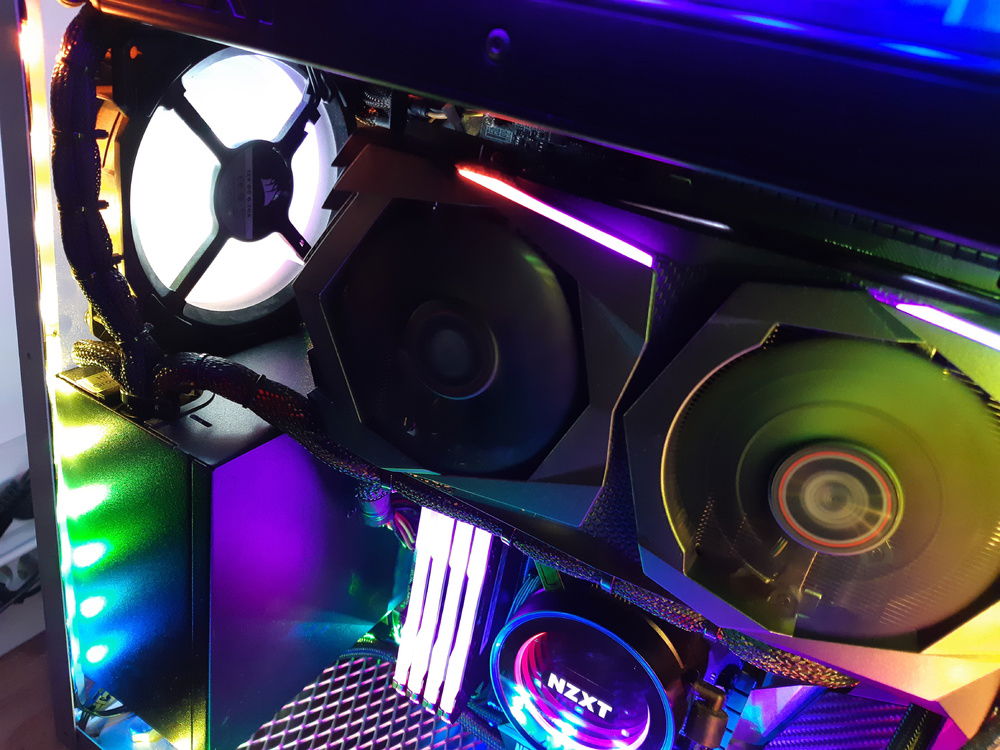 The Silver Power SP-SS850 850W PSU was mounted in the front of the case for a more compact look. Two temperature diodes have been placed inside in order to make sure it gets the cooling it needs even with the stock fan being replaced.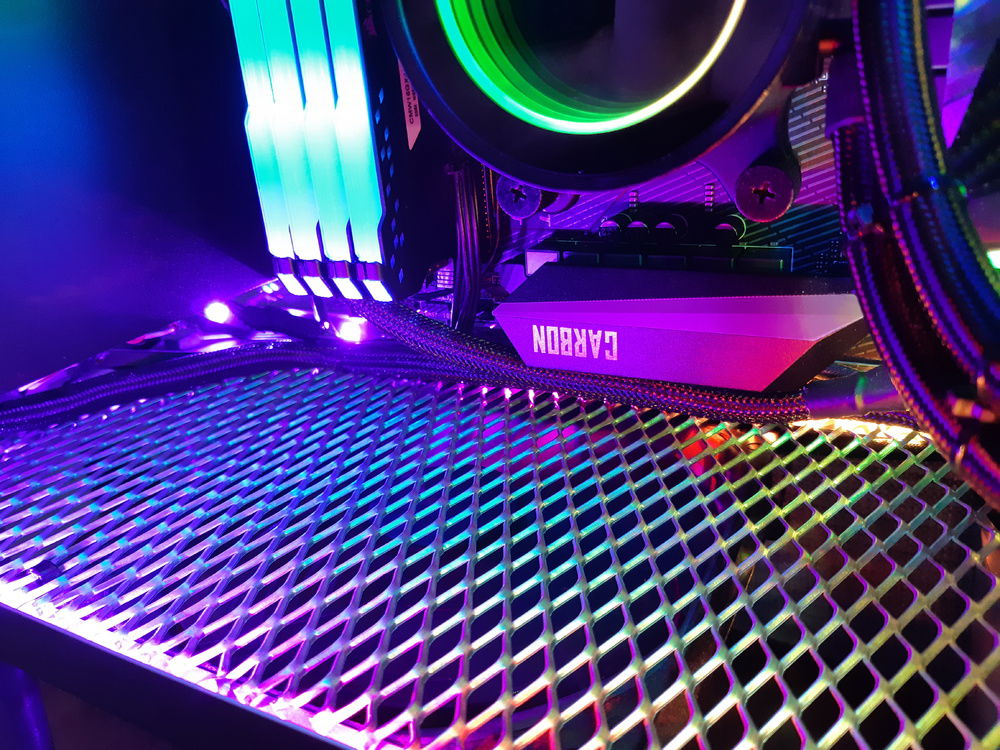 The bottom grill allows air to freely escape out of the bottom of the case while beautifully reflecting the RGB lighting. An additional slim 140mm fan is mounted under the case for extra exhaust power when needed.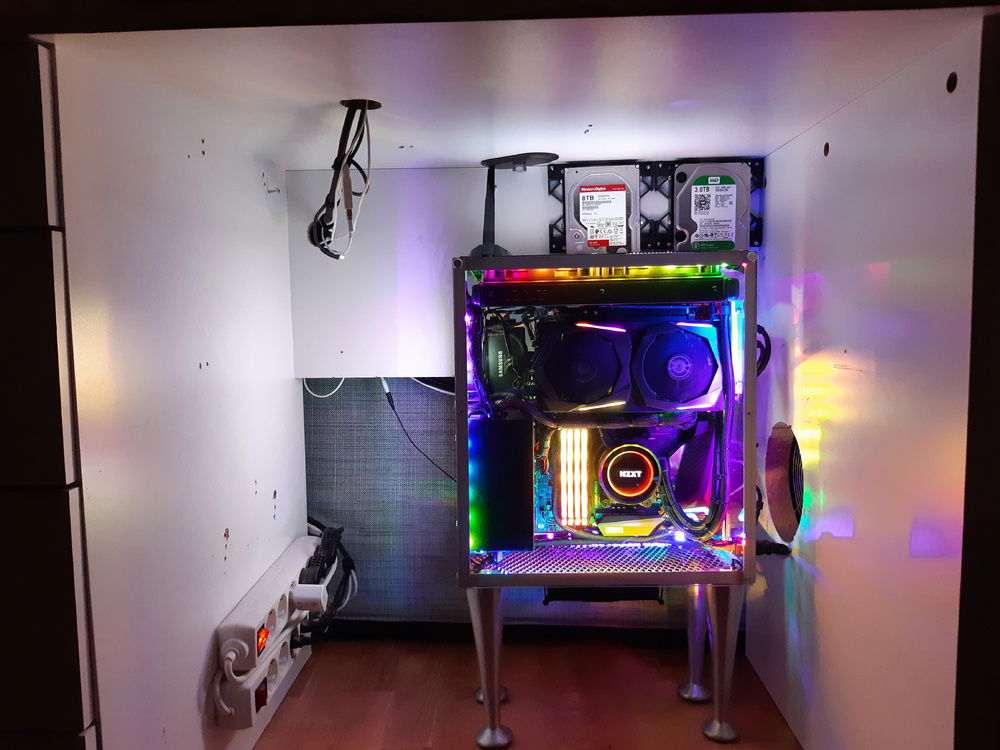 The sidepanel is acrylic for an open view into the PC. 6 thumbscrews keeps it in place. A great deal of cable management has been done behind the desk.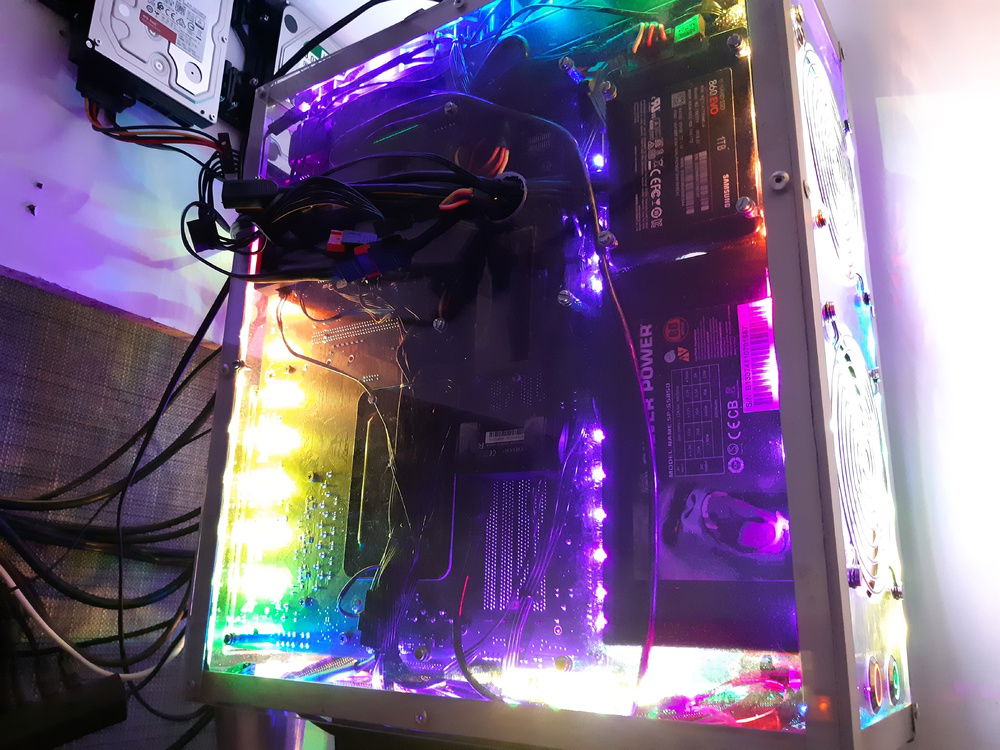 The Motherboard stand on high risers to allow for hidden cable management and has enough space for the Corsair Commander to sit behind it. A hole in the acrylic expose a number of wires allowing for connection of additional hardware that would not fit inside the tight case.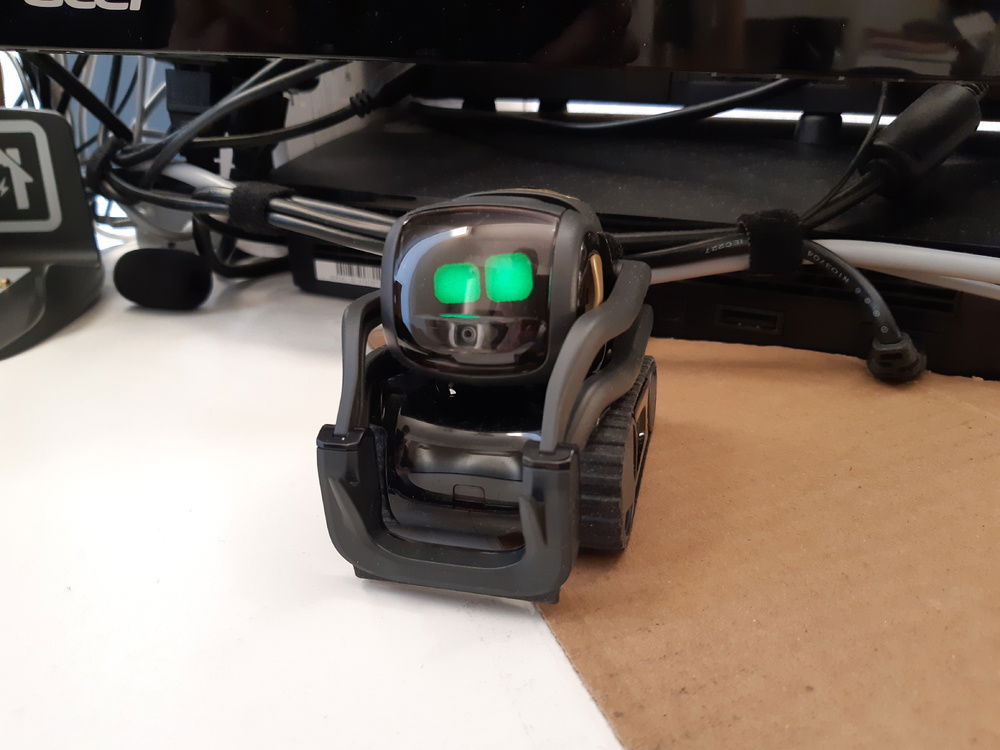 The cardboard ramp is for my Anki Vector so he can freely roam over the lightunit on my mousepad.