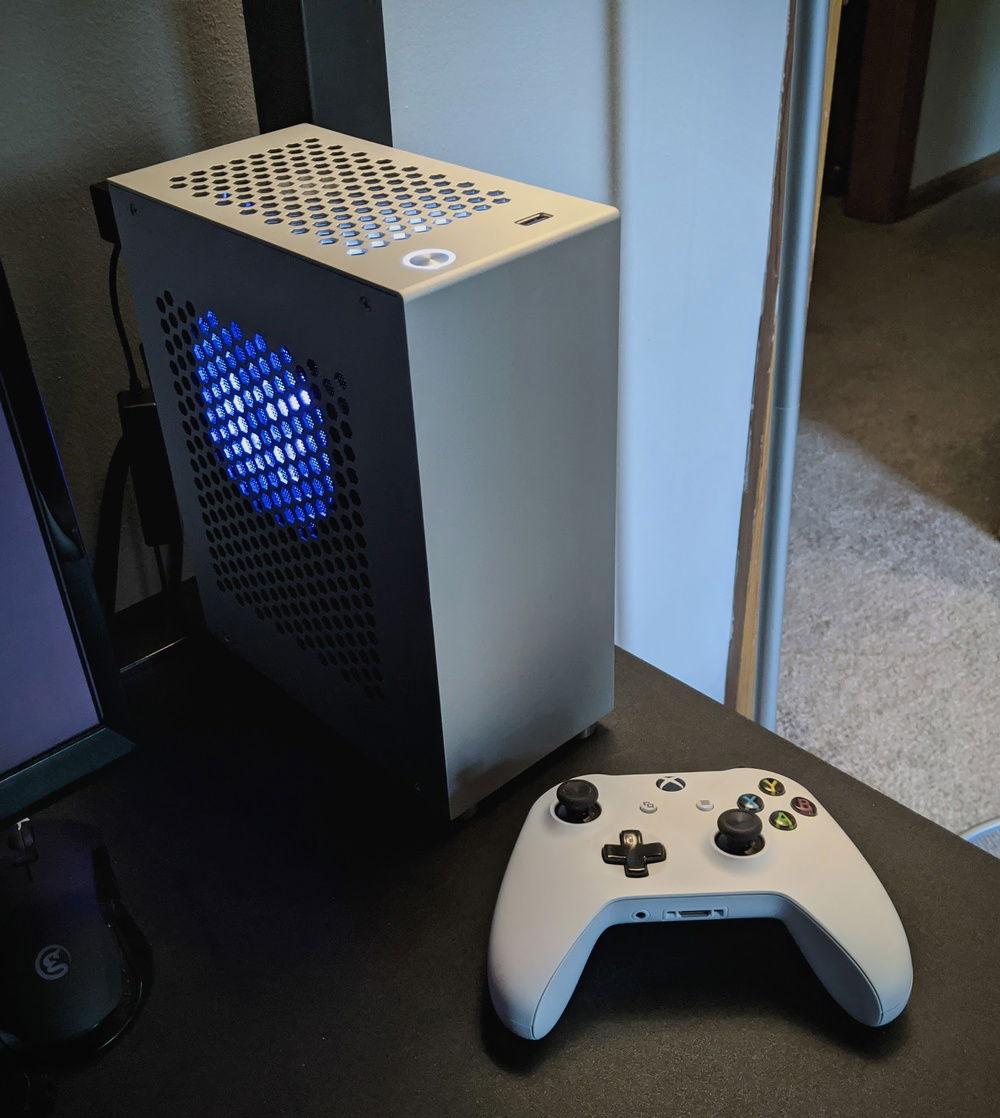 Finished build. Controller for scale. Really feels like a console!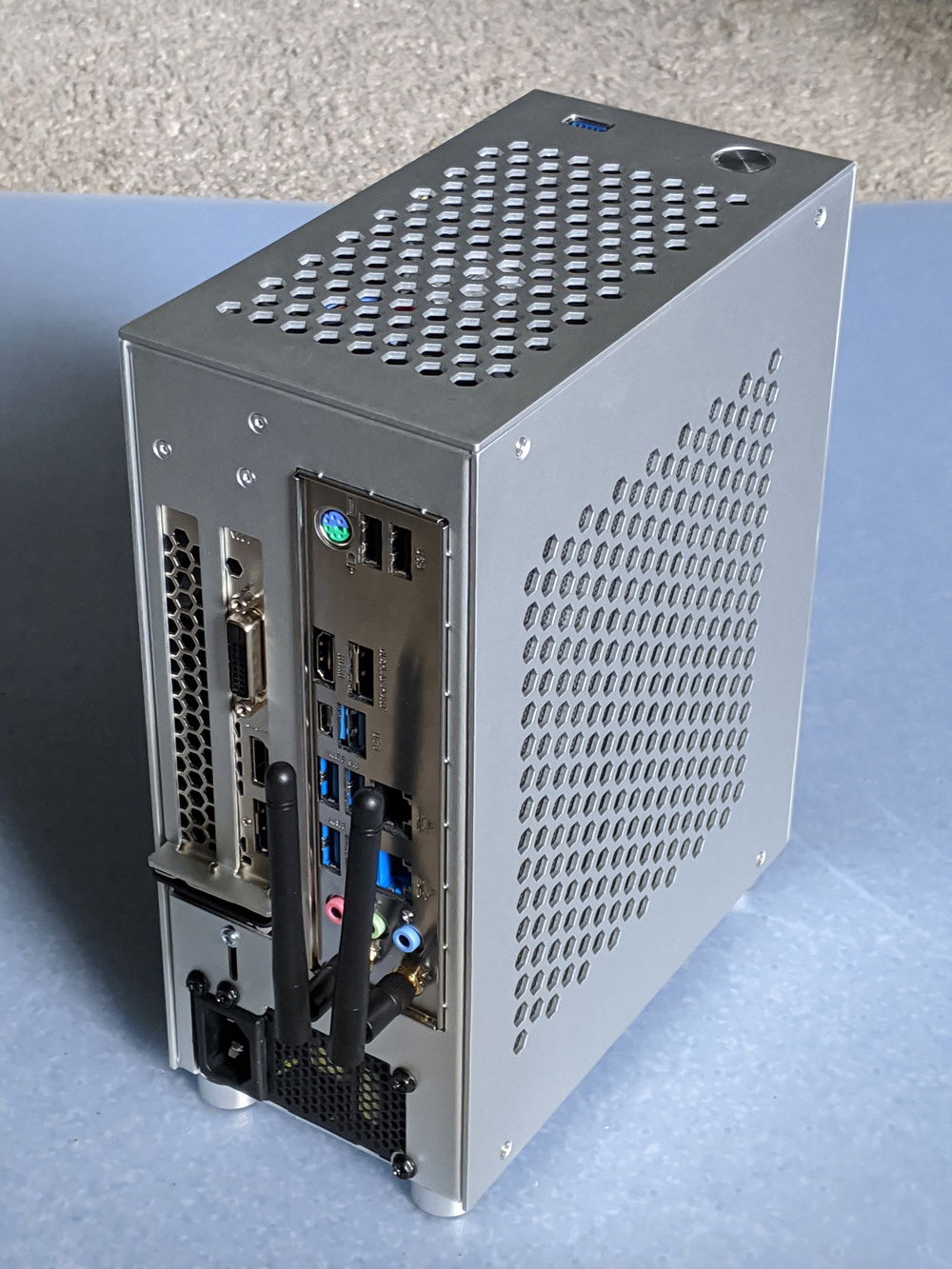 Finished build. That's a lot of IO for such a tiny PC!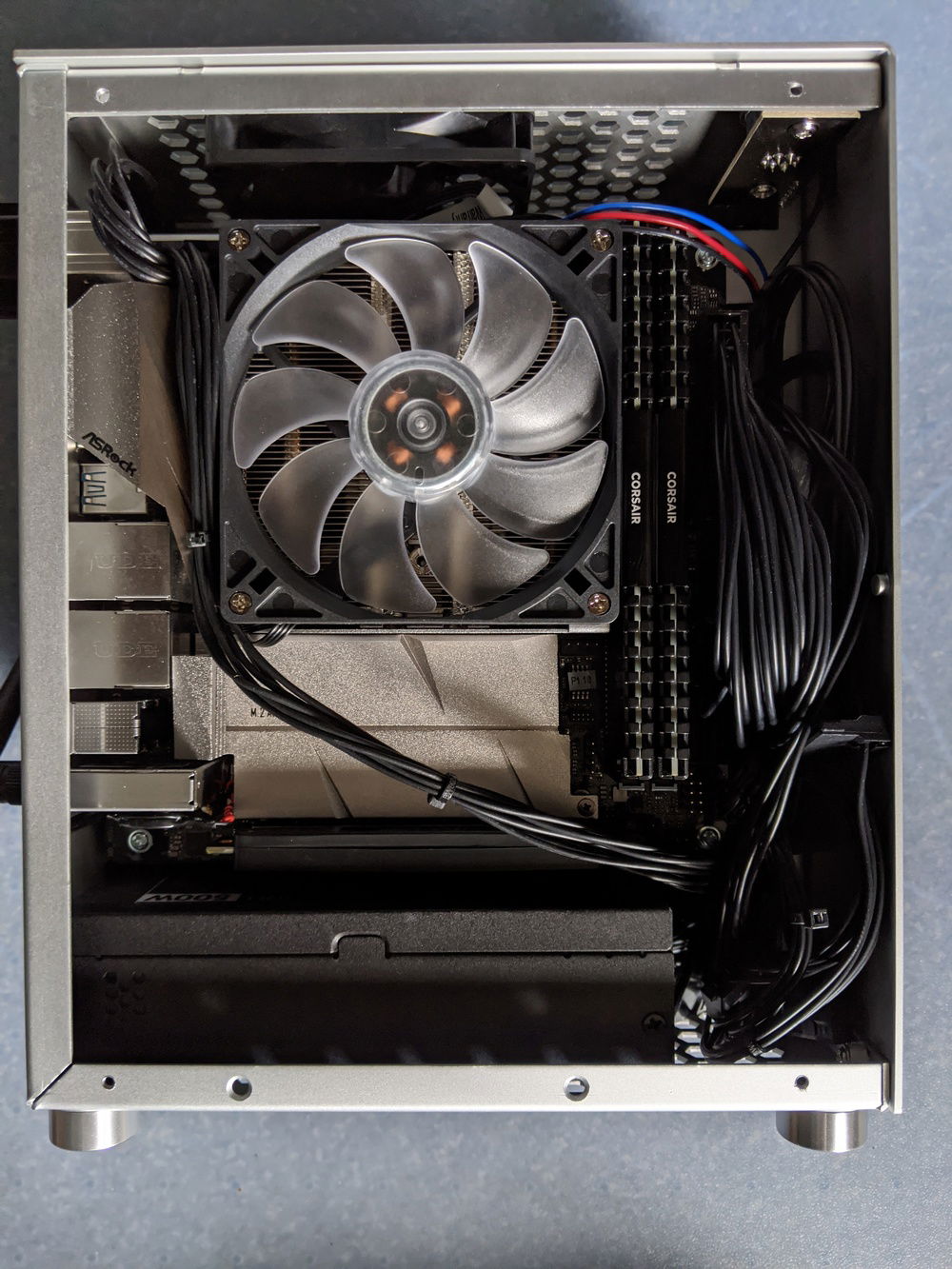 Left side. It's a squeeze, but cable management is still mostly under control! Great case design makes all the difference here. A modular PSU would also be preferable in the future, but for now 500w+ Flex ATX PSUs are still hard to find.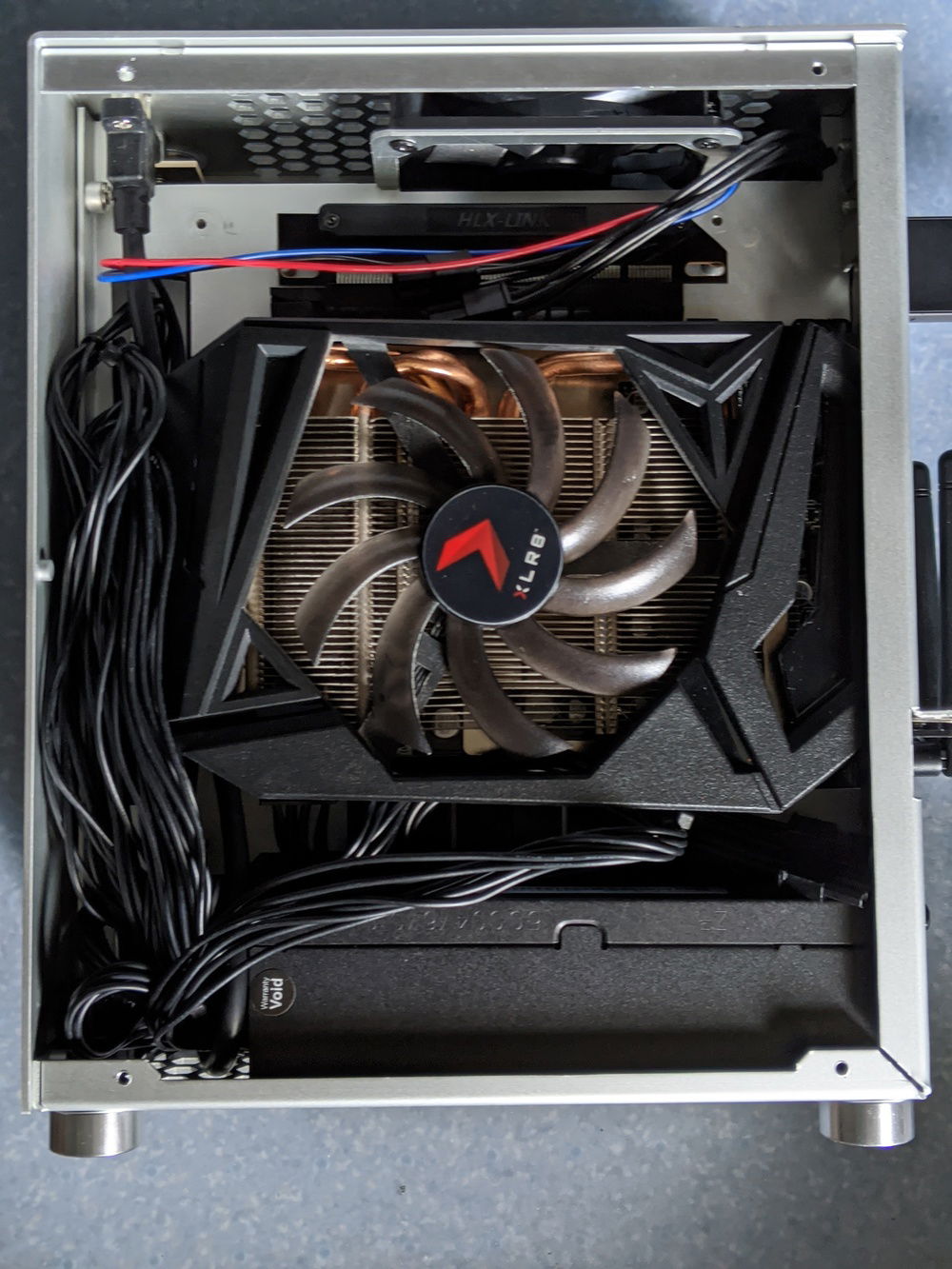 Right side. One complaint with this case: Metalfish put the PCI extender mounts in a non-standard location, so you can only use their custom extender... which is not sold separately and I didn't order, because I already had one. However, the GPU is such a tight fit that it's perfectly secure using the rear case mounts alone.