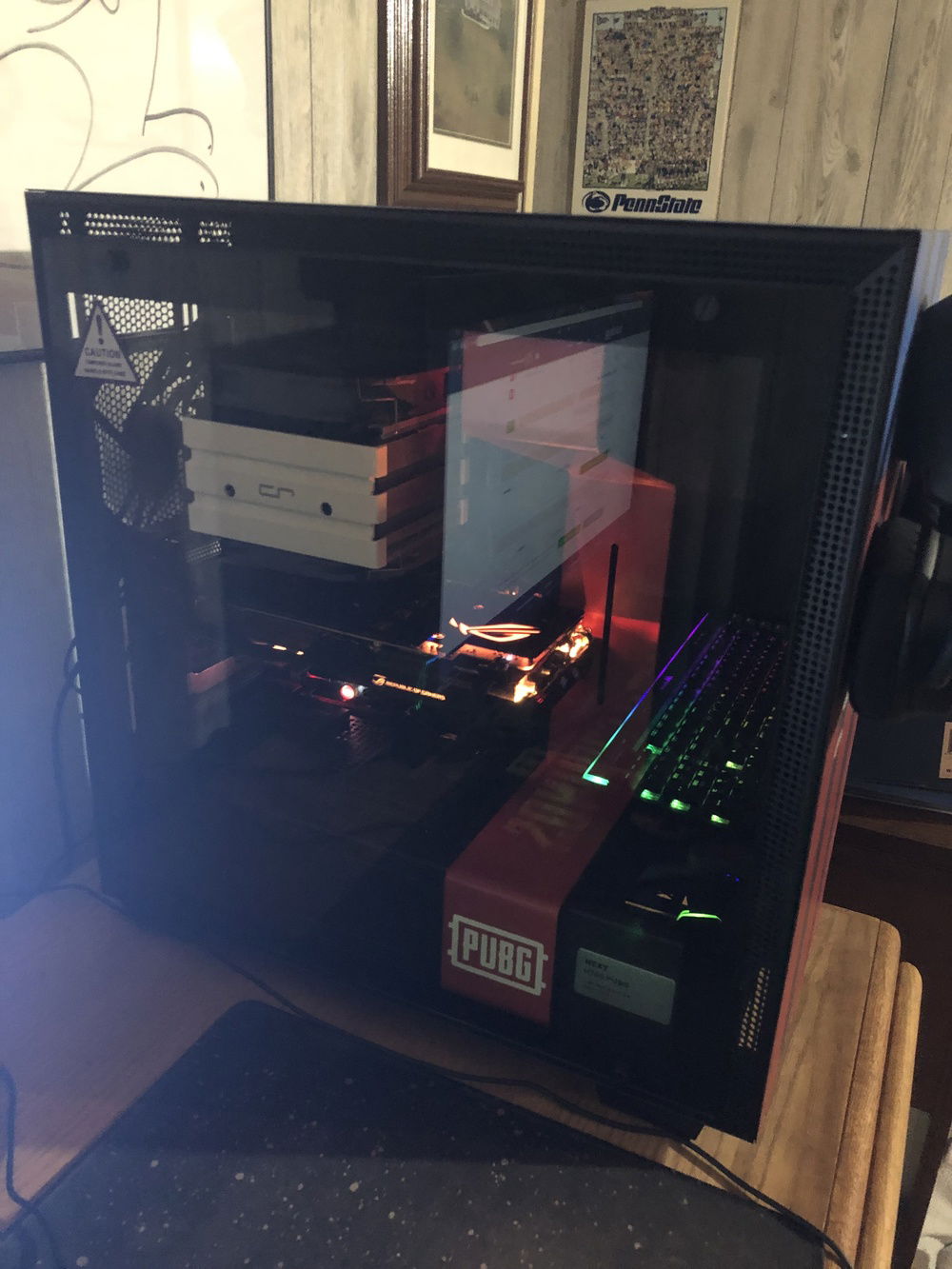 Shows the insides of the pc, the graphics card stands out as one of the only lighting elements in place within the case.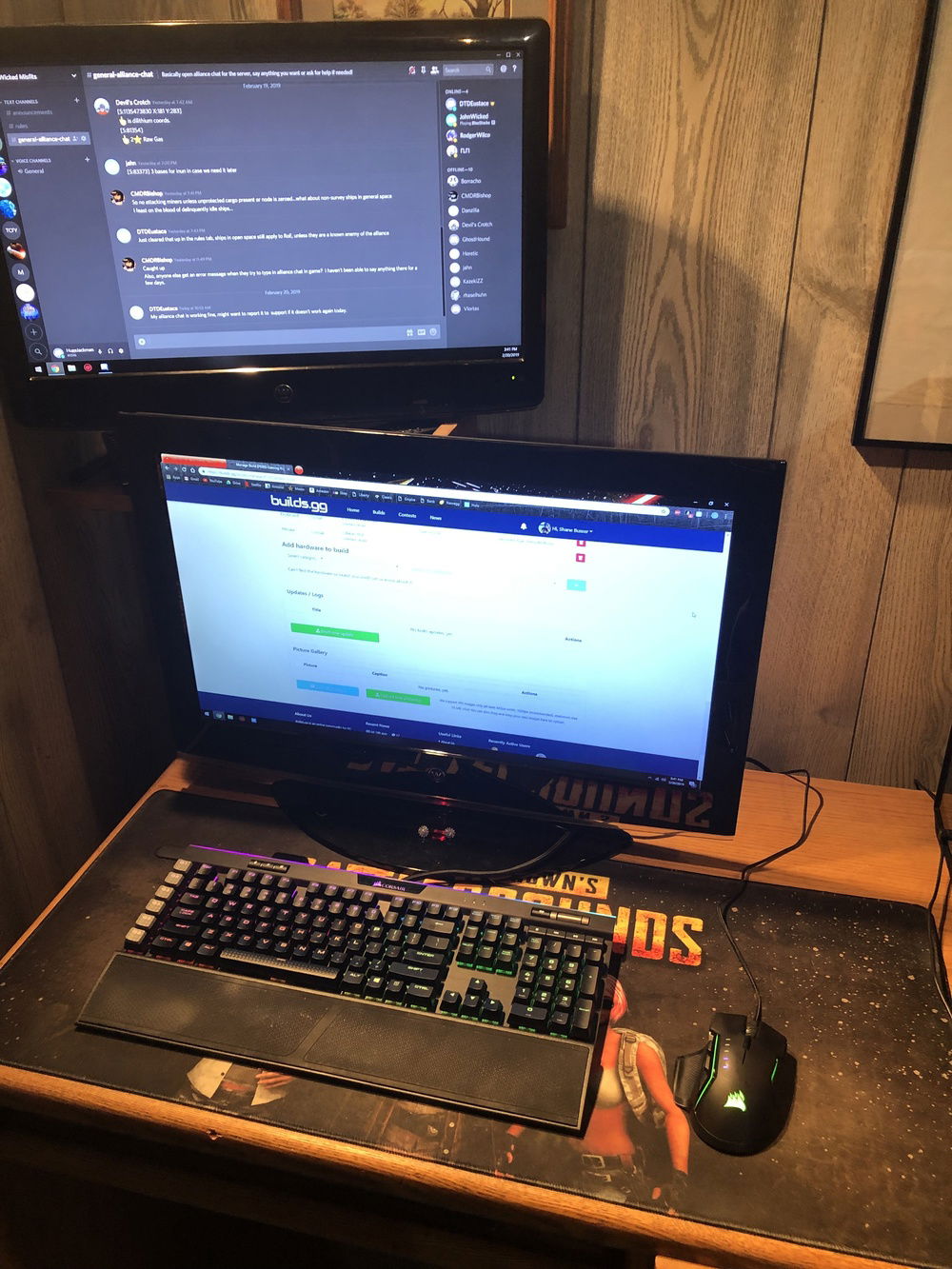 Shows my dual monitor set up with corsair mouse and keyboard, also a large PUBG mouse mat underneath them.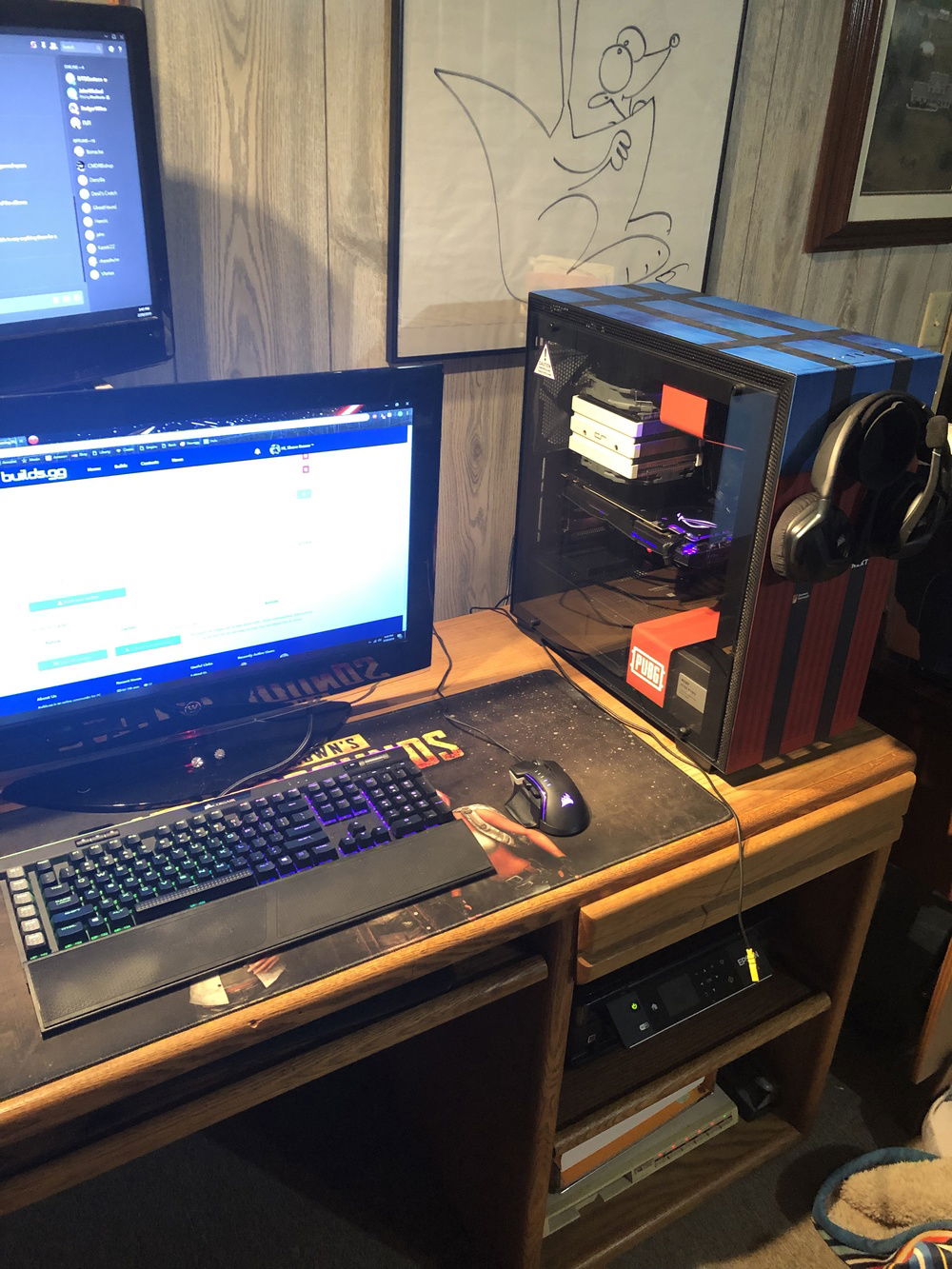 Captures the rig sitting on top my desk with the monitors.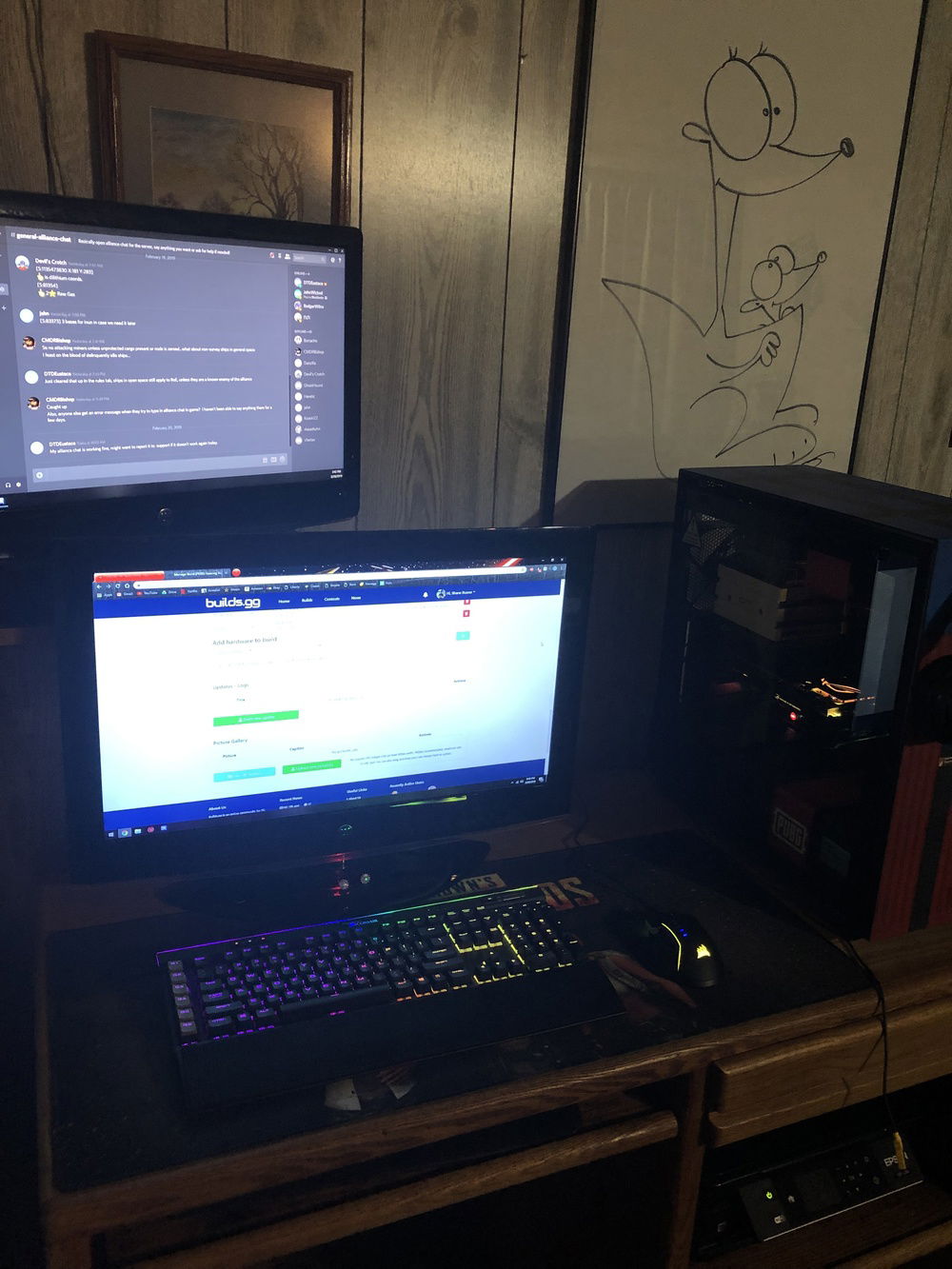 Shows the RGB on with the desk light off to showcase all the pretty colors.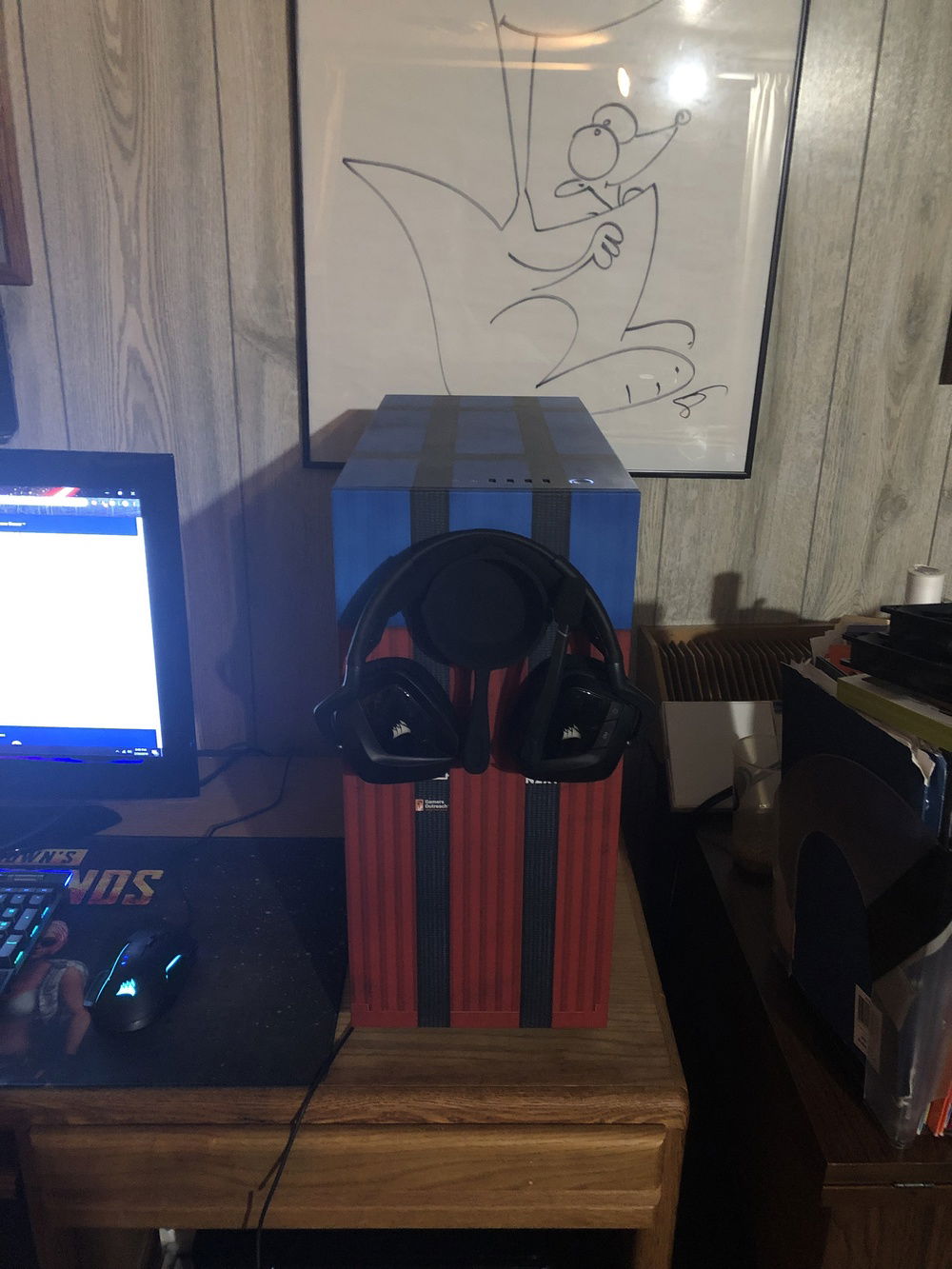 Shows my limited edition PUBG Pan Puck with a Corsair RGB Void pro wireless headset on top.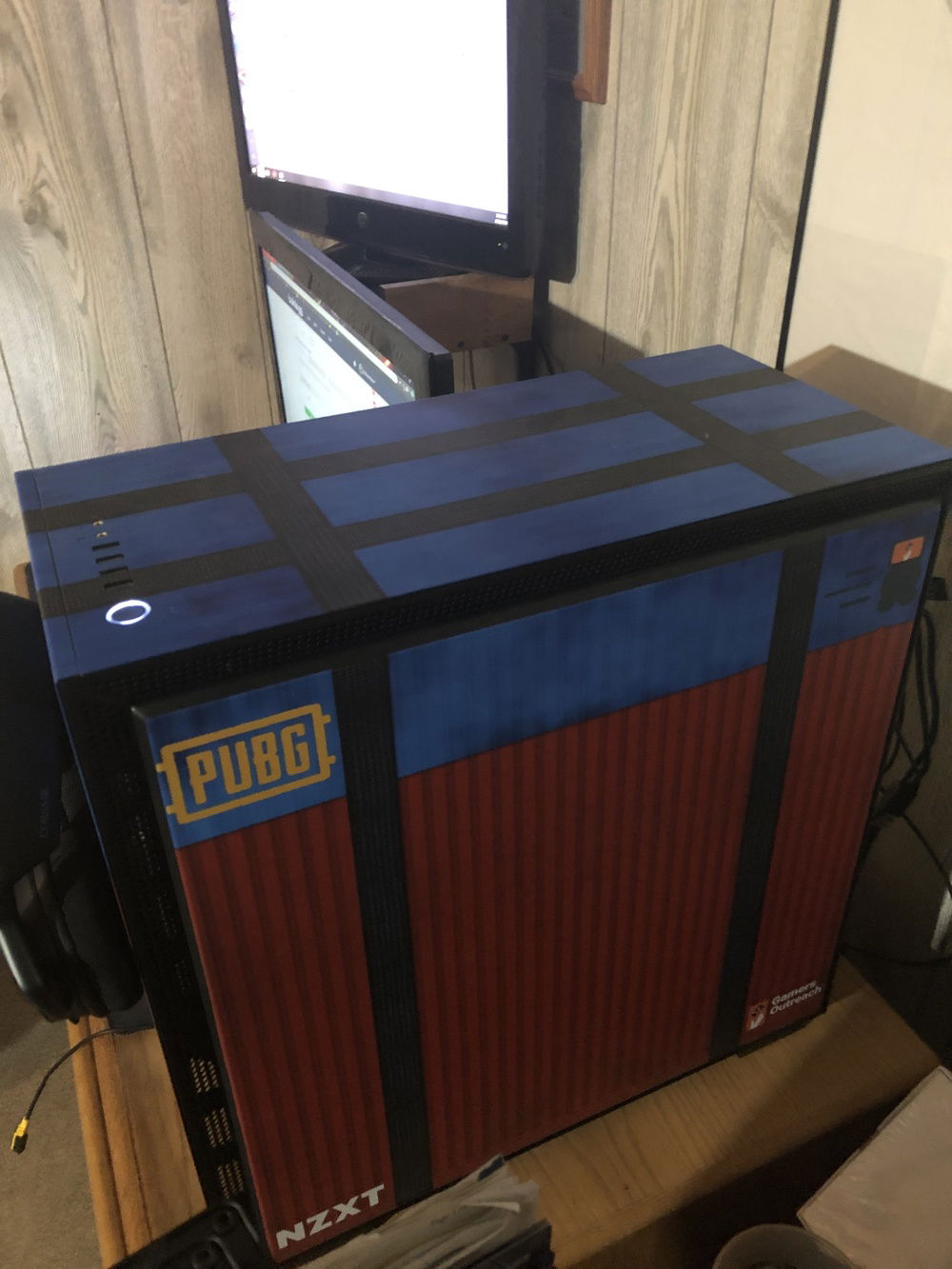 Side and top view of my limited edition NZXT H700 PUBG case #890 of 2000.