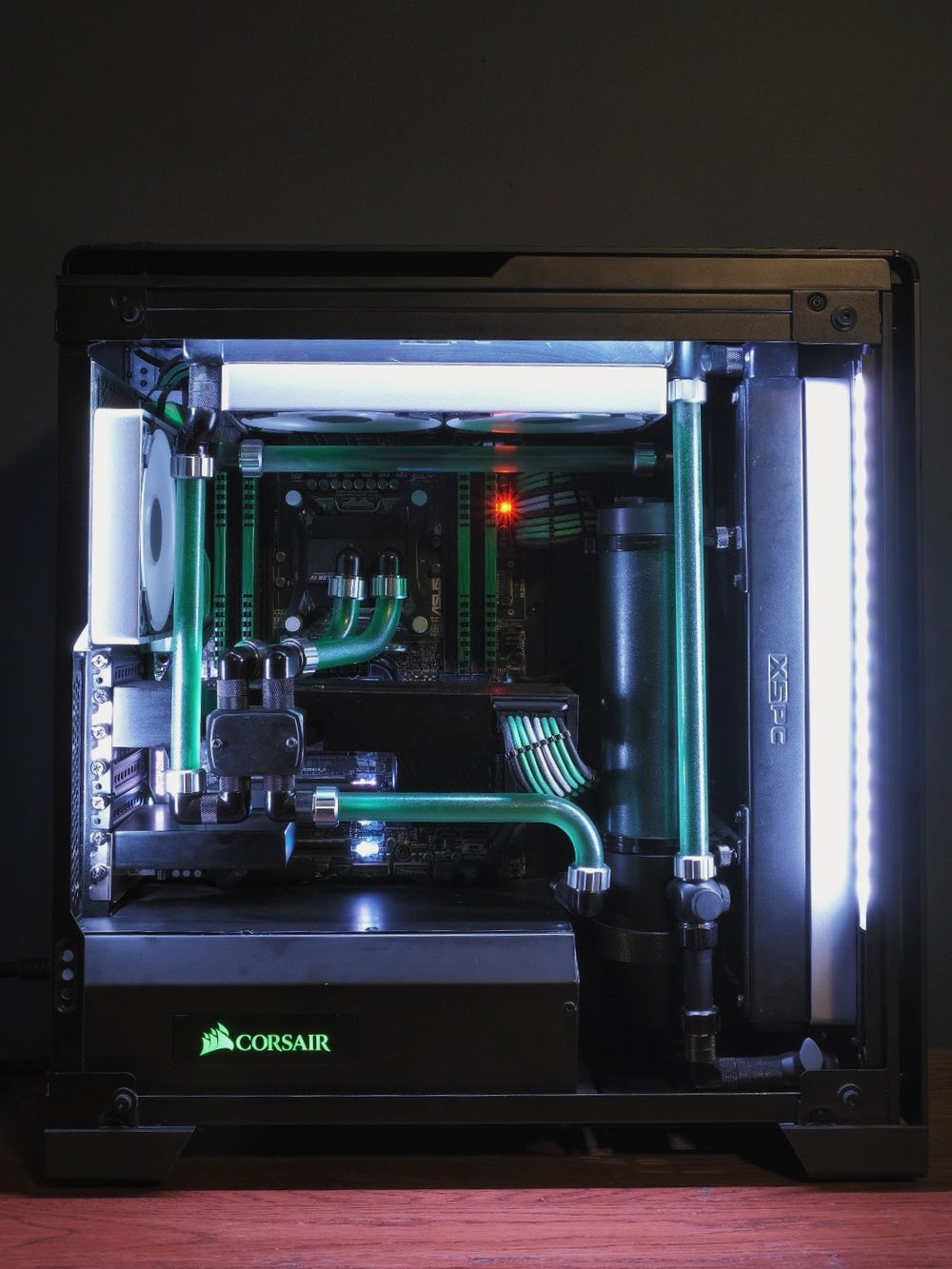 Whoops. I forgot to turn the Troubleshooting LEDs back off after playing around with some memory overclocking. I keep covers over all the other non-controllable ones but leave those uncovered. I also forgot to turn back on the Green LEDs on the LL fans so use your imagination. They are the same color usually as the Corsair Logo.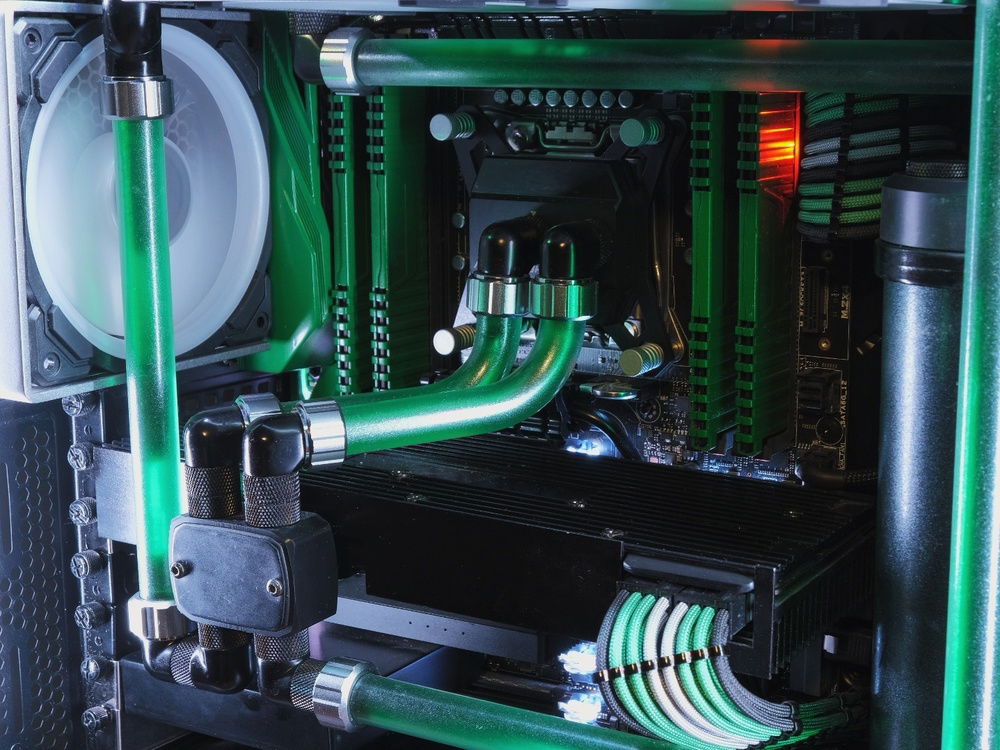 Closer shot of the center run of the frosted pearl tube.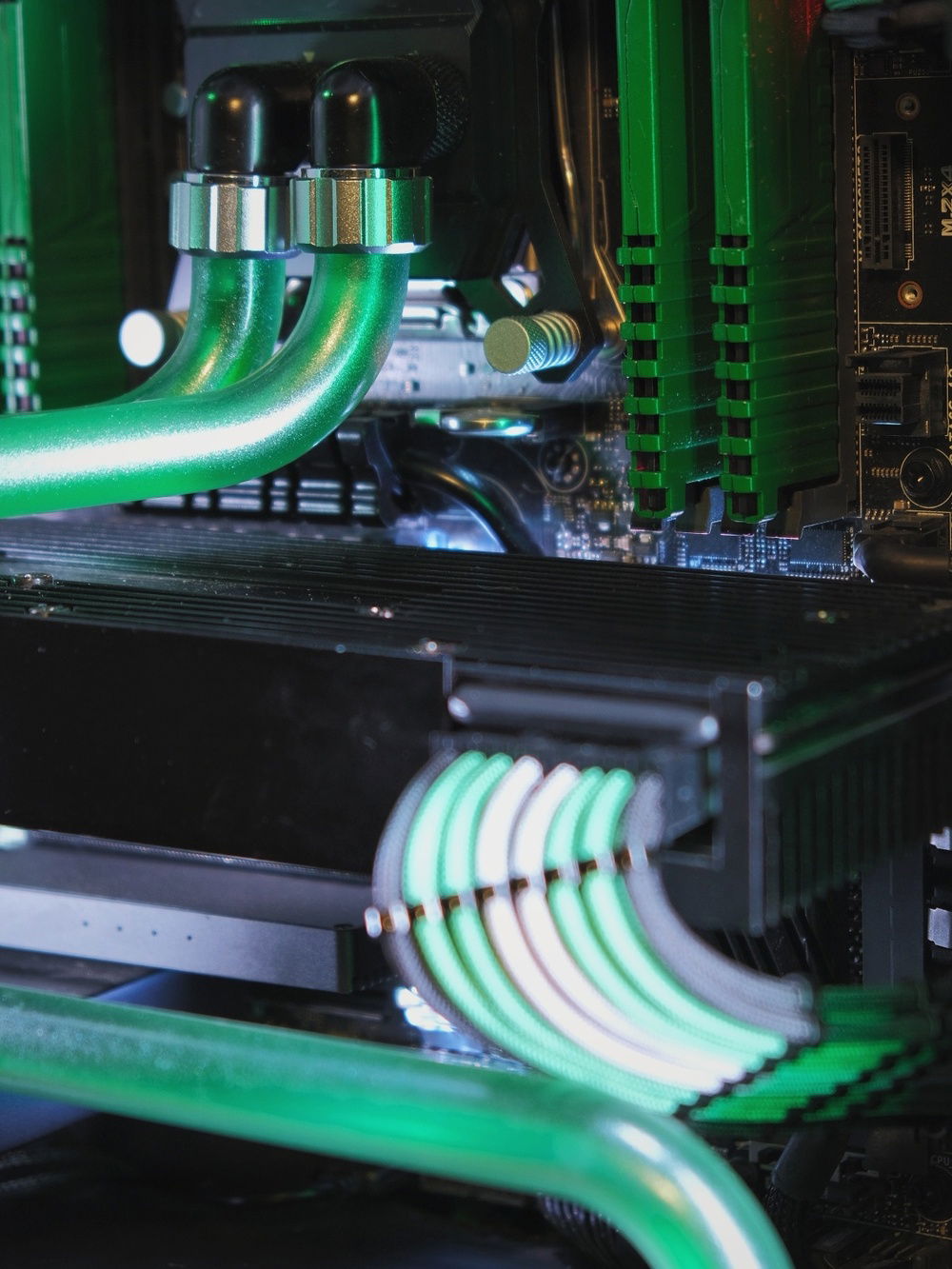 Little cover over the Power LEDs on the Vega 64. I thought I had done a better job of cleaning before these pictures but it was clearly not sufficient for the detail retrieval of the lens/camera.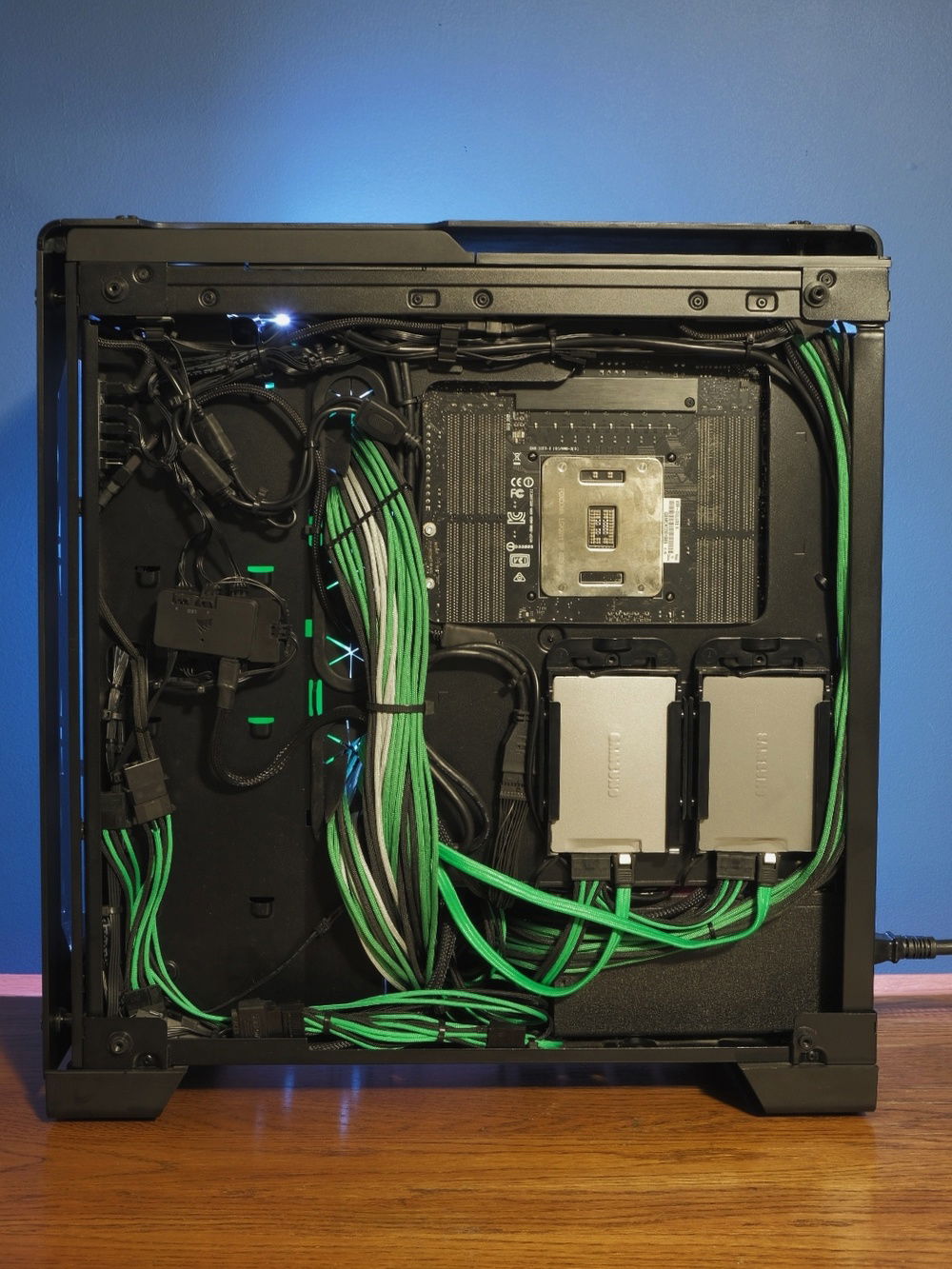 I'm on the 4th mini USB cable for the LL fan controller and the second hub. After this last time, I kind of gave up on cable management but it's still not terrible. I'll fix it all on the next hardware update and swap the Cablemod SATA and Molex cables out for my own custom ones to match my others.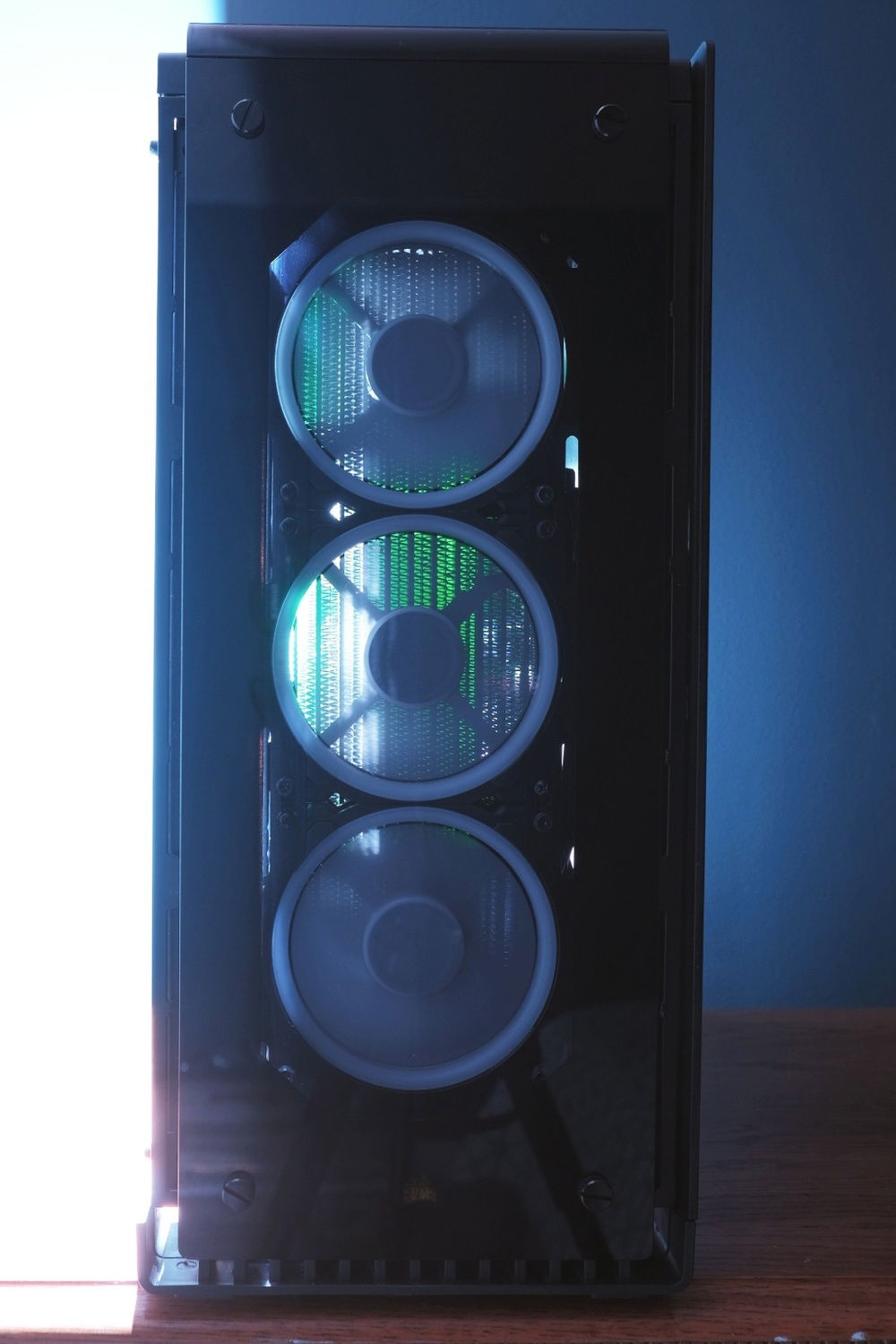 Long exposure shot showing the silk screened front glass.