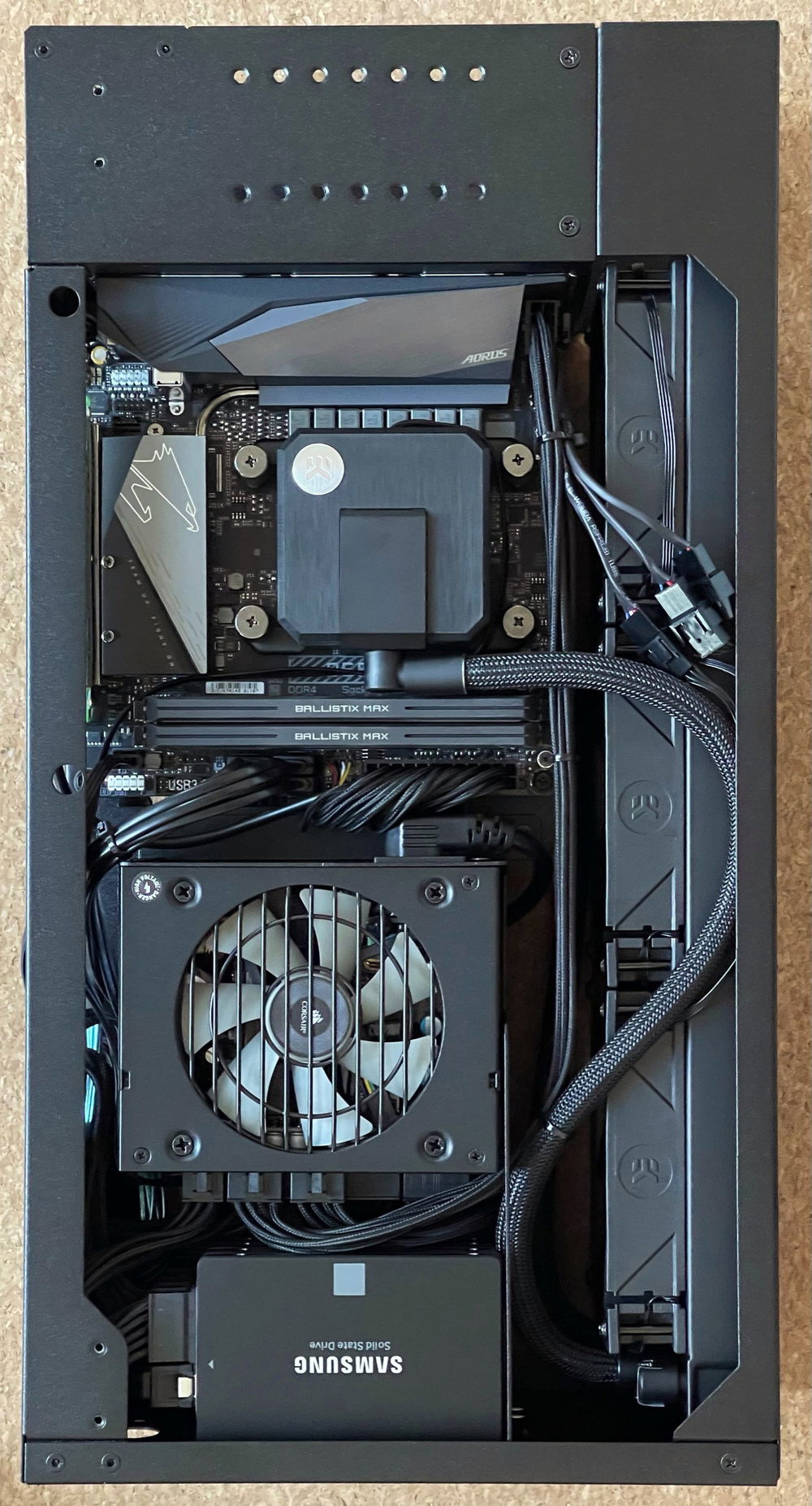 Mostly monochrome; I went with black where possible.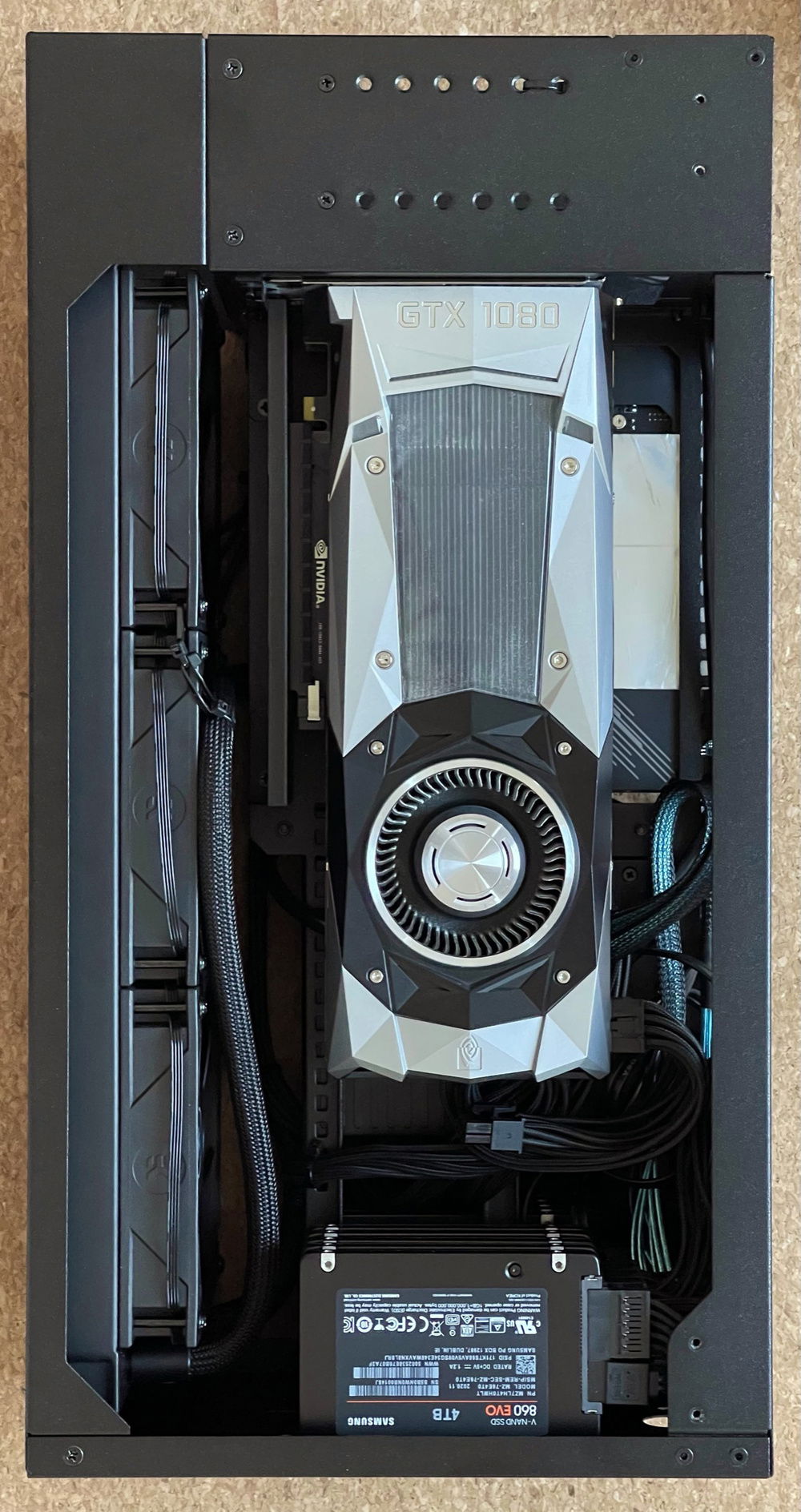 Pardon the dust from the trusty nearly-5-year-old GPU.

You can see reds, greens, and blues from the front, so I guess this wasn't completely RGB-less... Also visible is my hack job on the power button.
I used a 360mm AIO CPU cooler, but the SV590 can technically fit some 420mm radiators at the expense of I/O accessibility.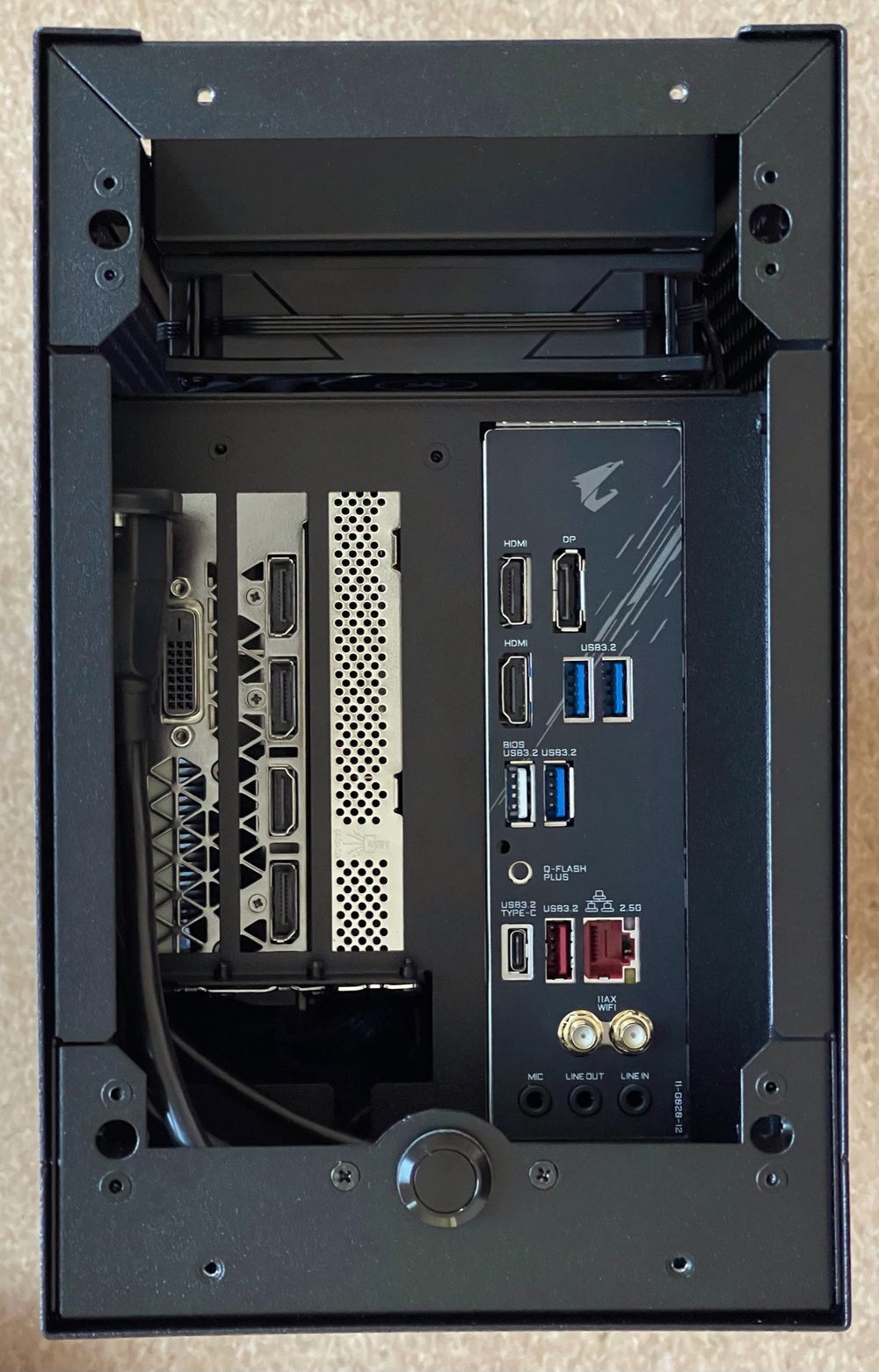 I'll be covering up the power cord slot by the PCI brackets to prevent recirculation of hot air exhausted by the blower.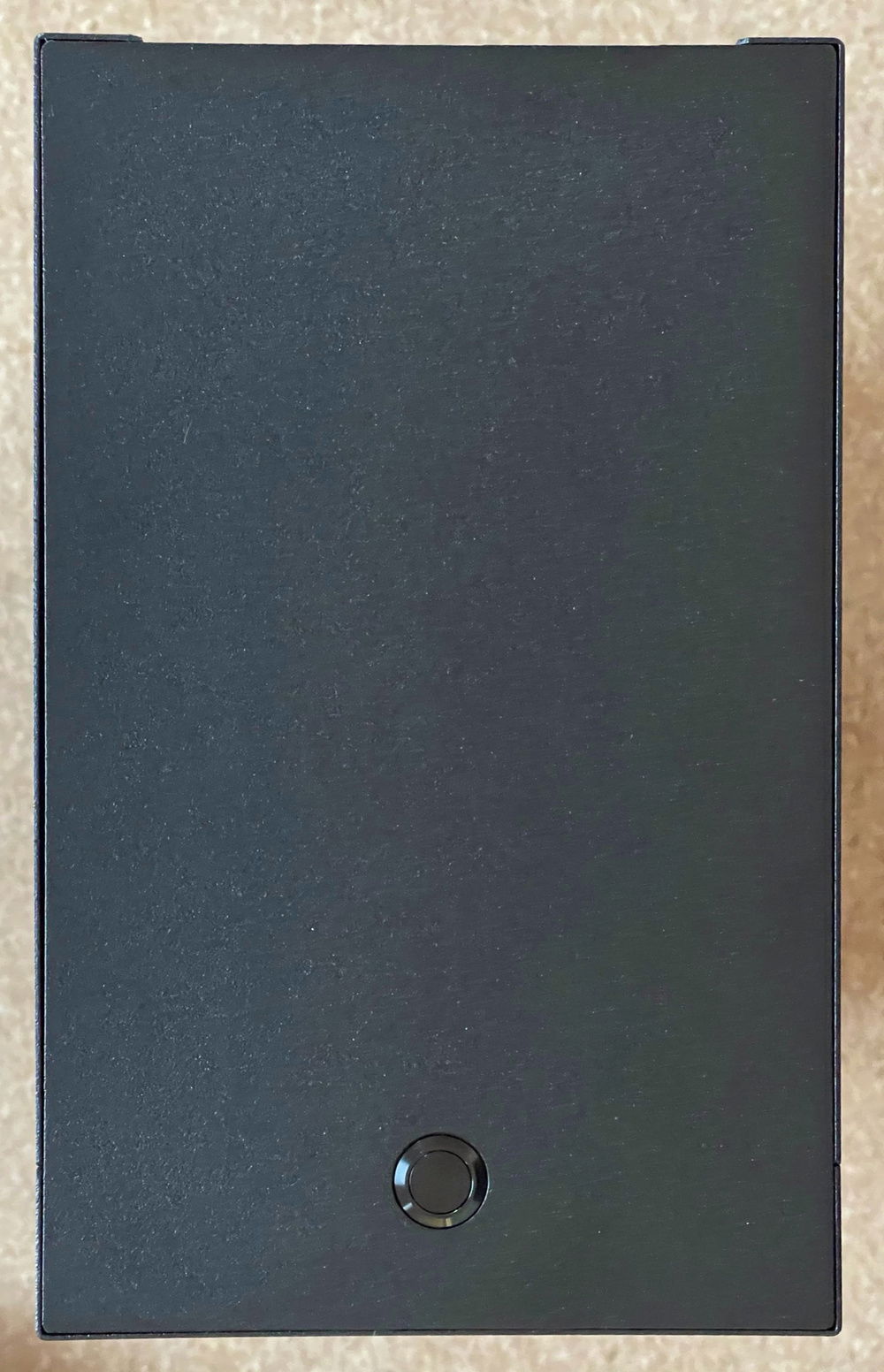 With the cover on, it's slightly easier to see the bowing of the side panels. (Even so, it's not nearly as bad as it looks!) Luckily it's unnoticeable in normal use, and you can carefully straighten it out if you feel inclined to.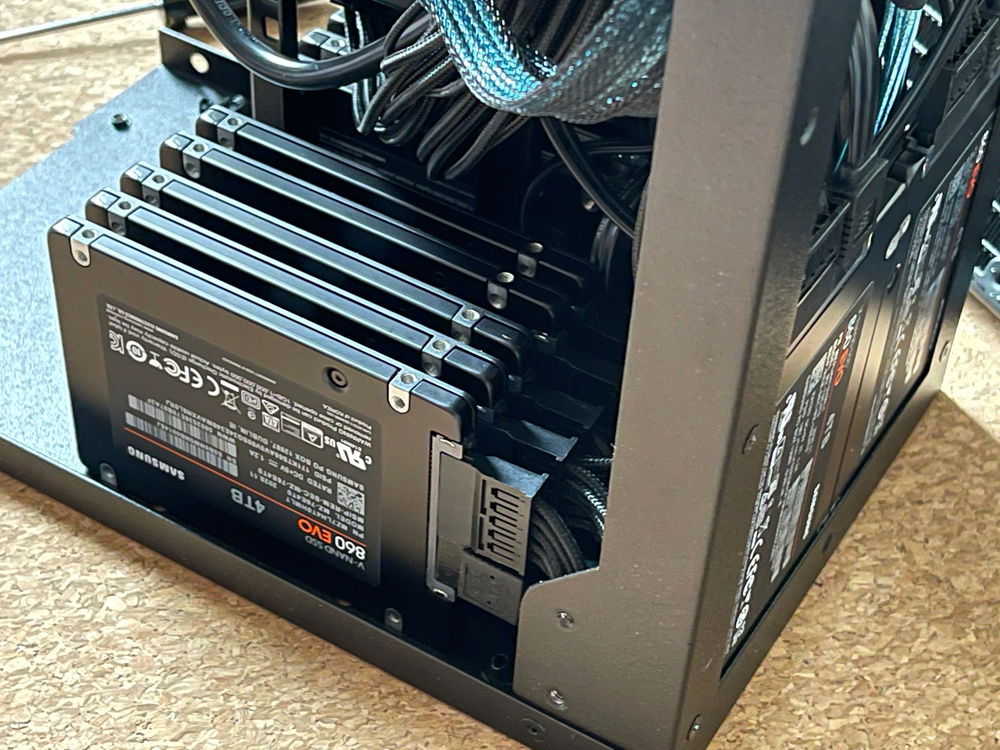 Even with only 2 screws holding in each SSD, they are surprisingly stable. Still, it would be reassuring to have another bracket on top which I'll have to cut.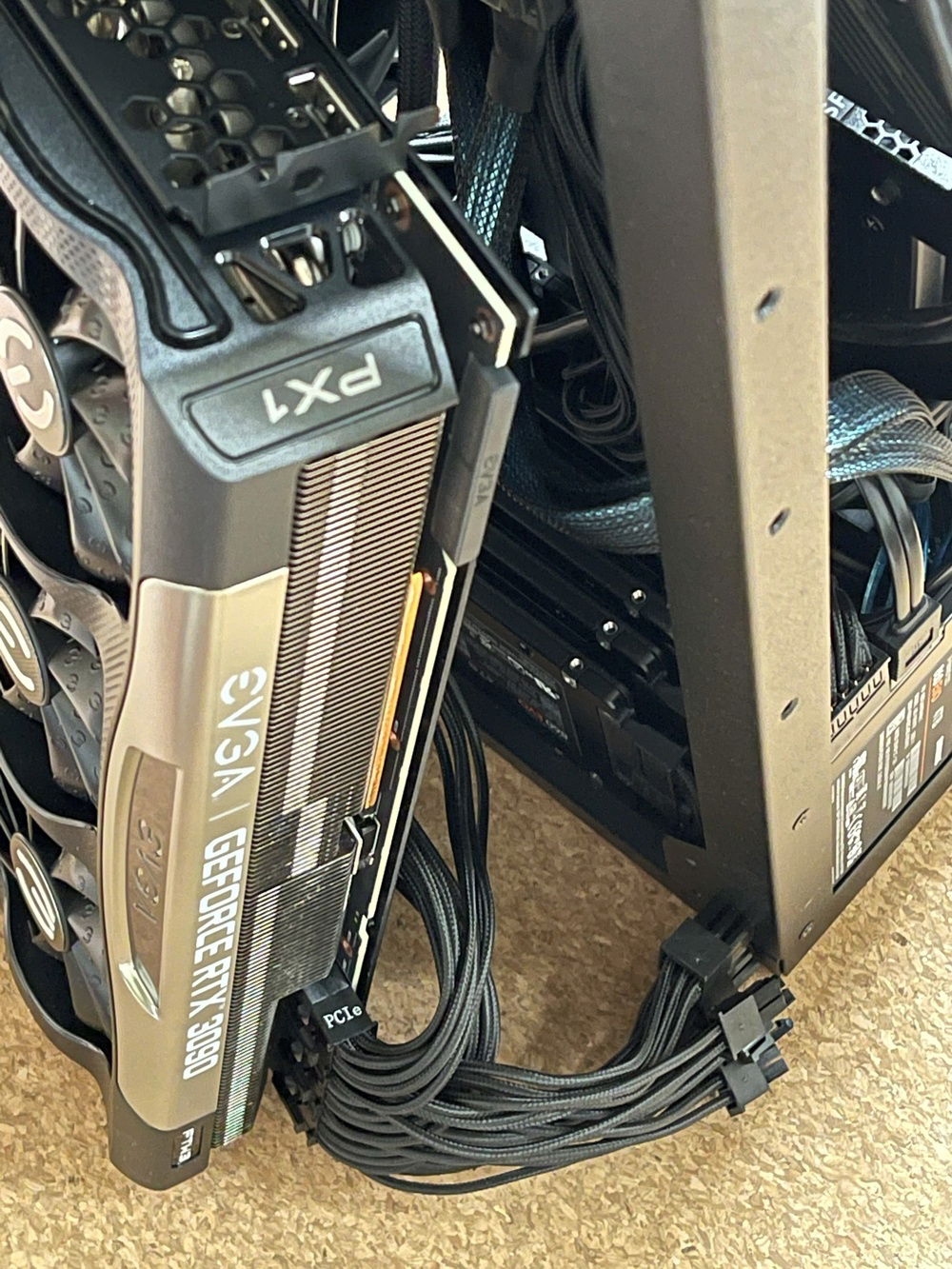 All the cabling required for the FTW3 did not want to cooperate with the other occupants, so we had to fall back to the slimmer card.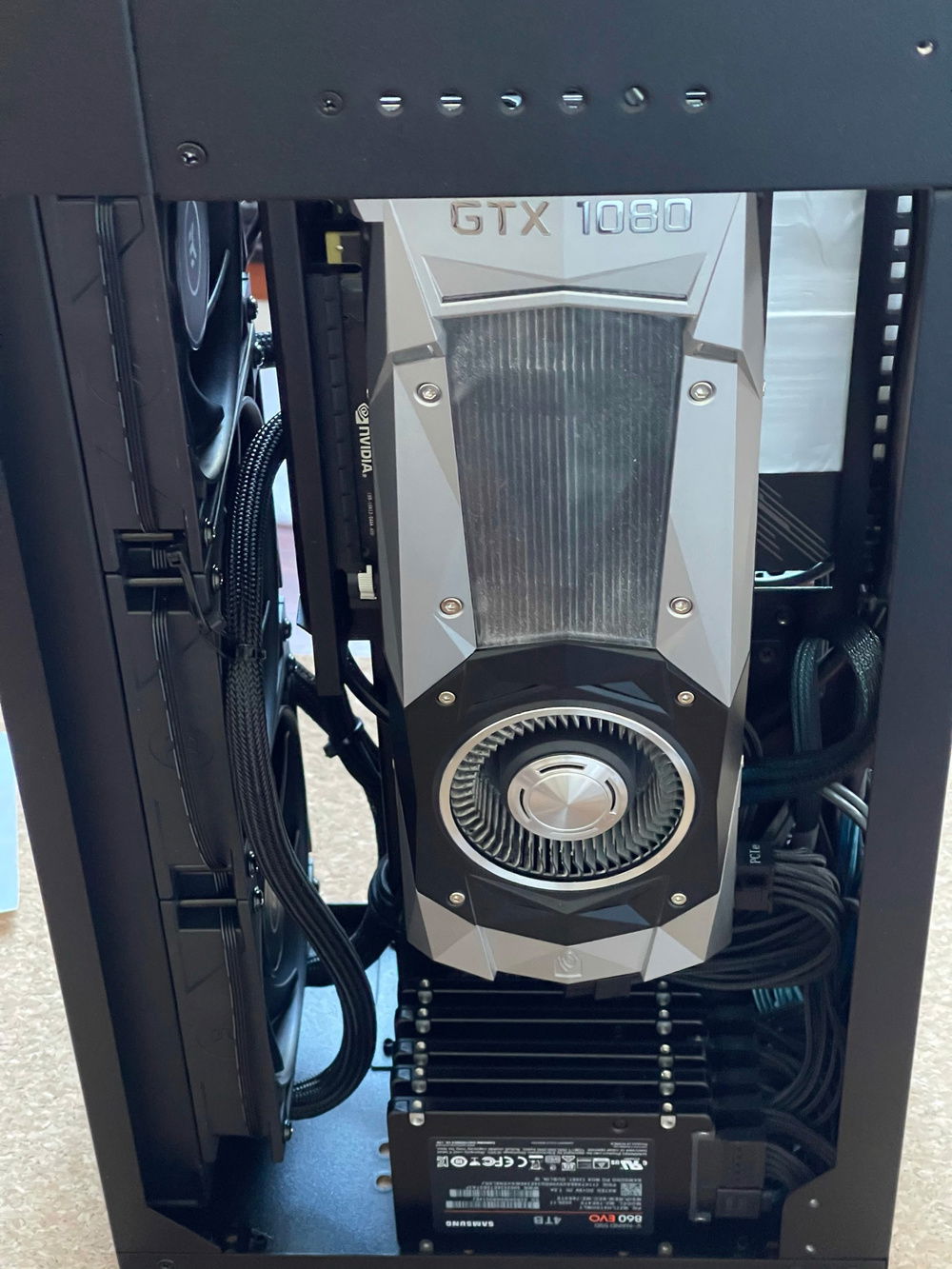 The GTX 1080 FE looks tiny compared to "modern" video cards and only required a single PCIe power cable.