The ITX board could almost fit in the CPU box.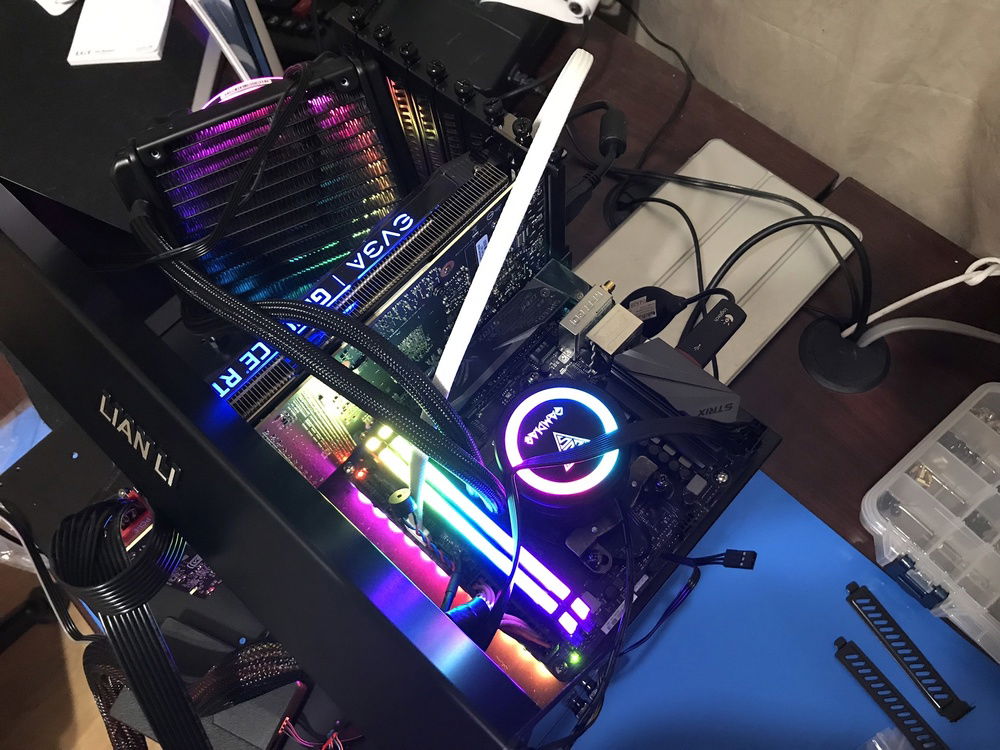 Sloppily checking it all out on a test bench.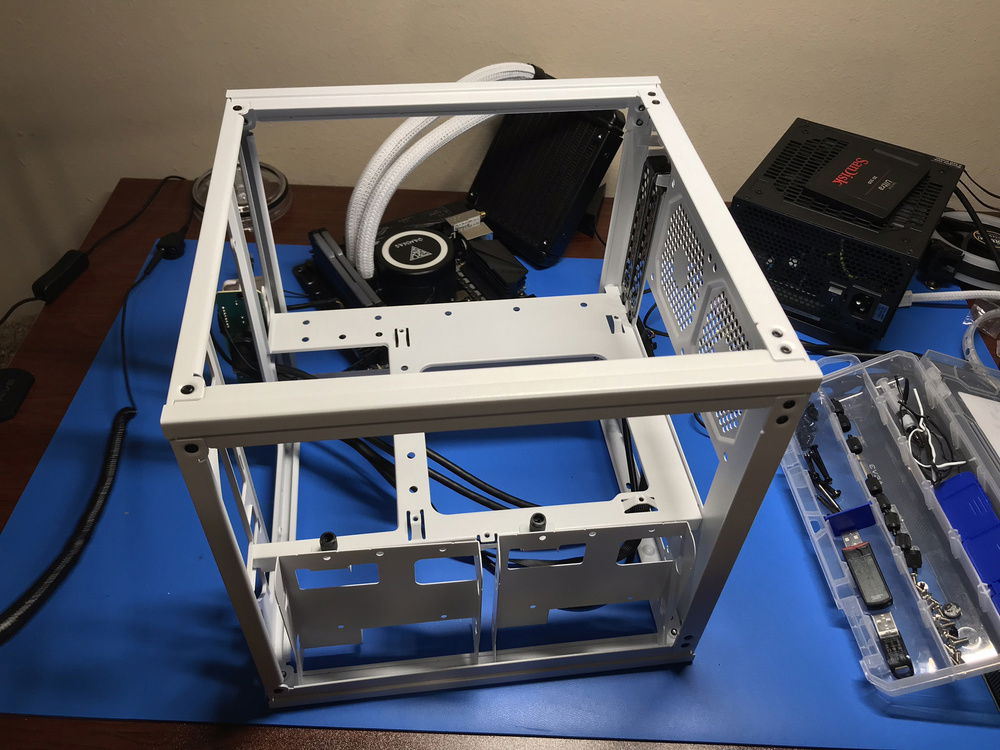 Now put all that in there.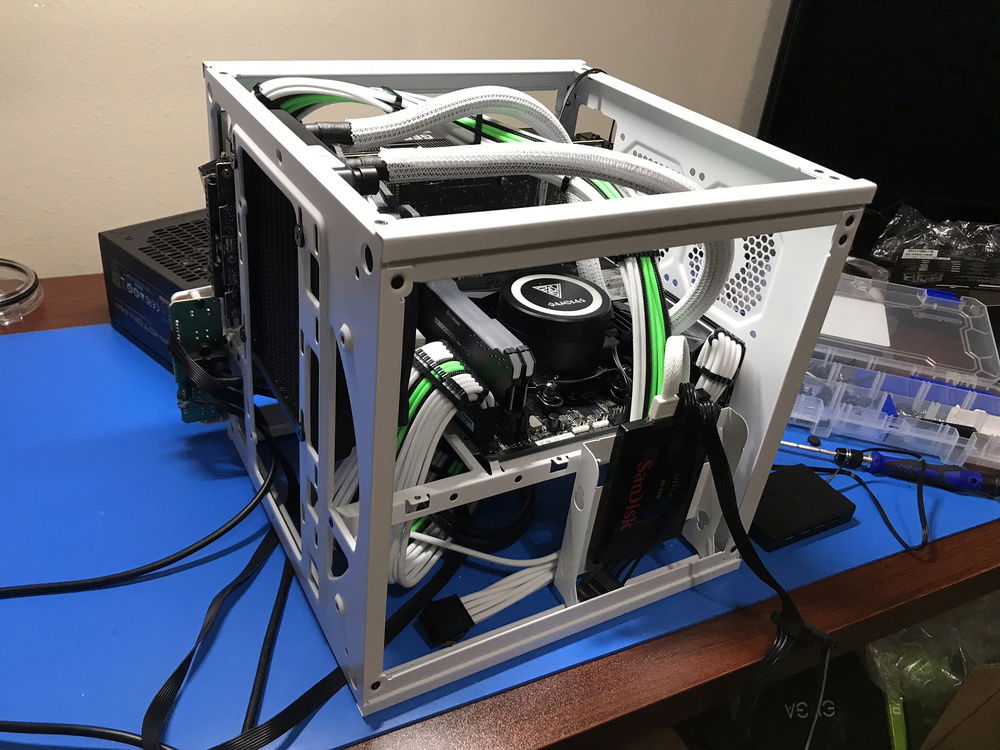 Most everything is in. Not seen in the pics but there is a 200mm fan in the front for case intake and a (mostly) push/pull setup on the AIO radiator. Also notice the GPU pokes out of the front just a little.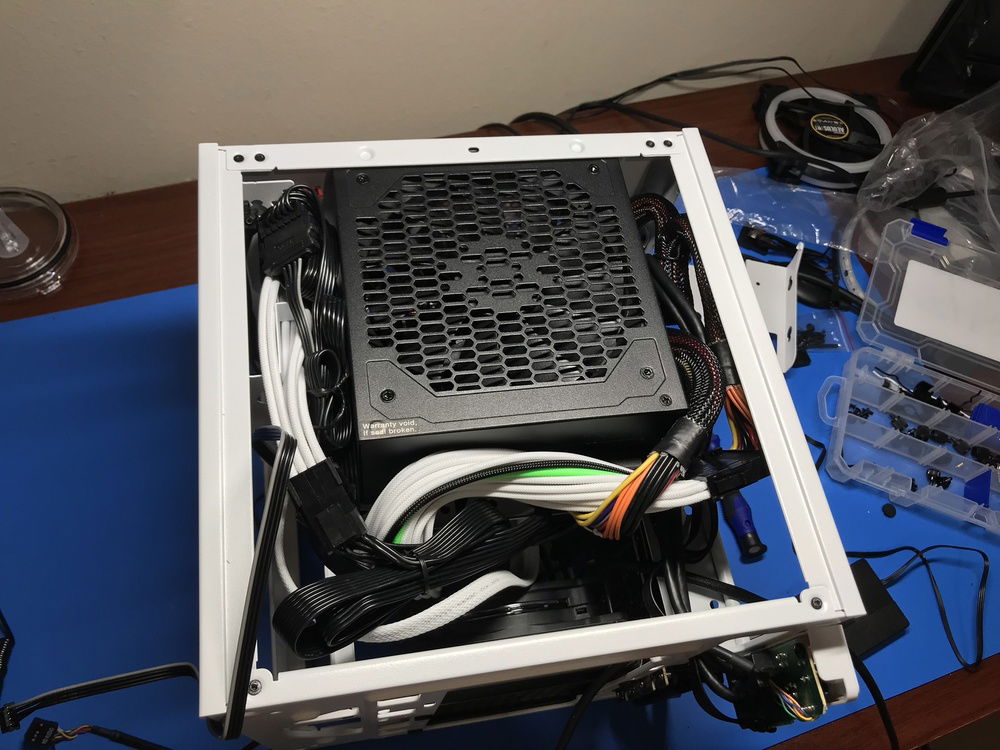 Cable management. That's what I like to call it. It's more like clustered cable cramming, honestly.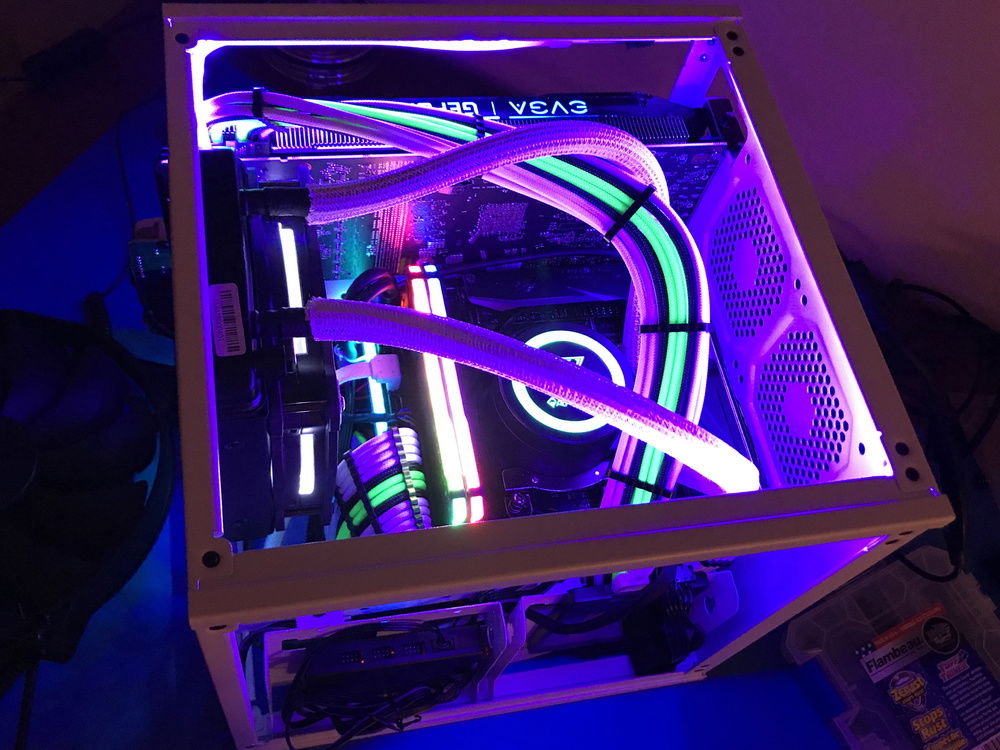 Testing LED strips. I was originally planning on going with green-ish lights but the blue/purple that gives off UV light looks great with the cables.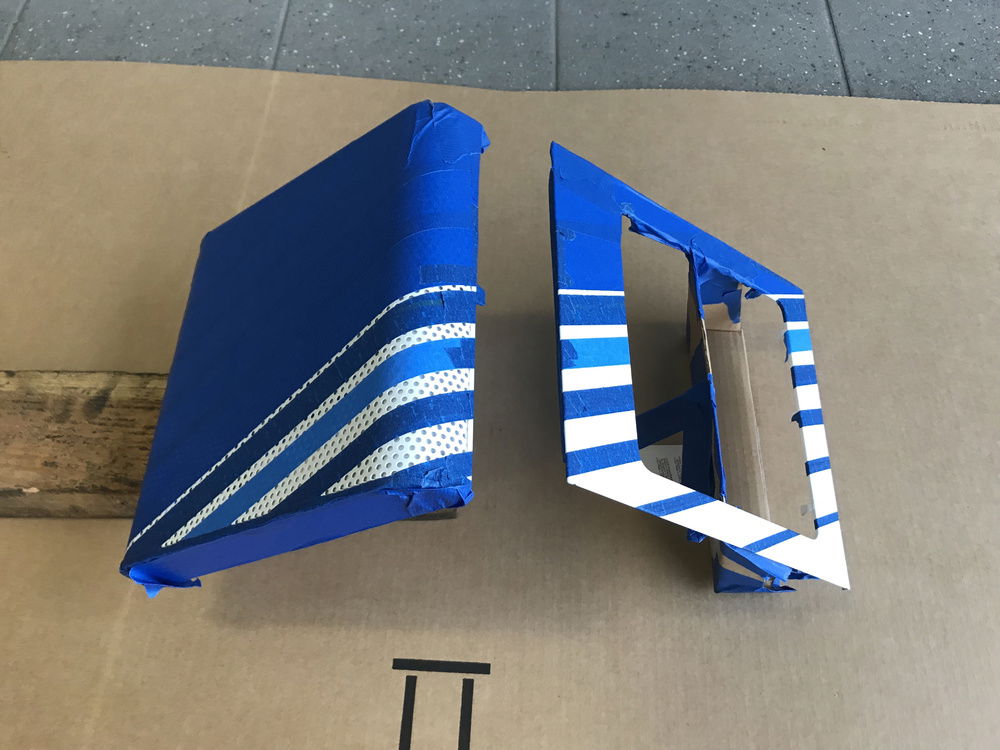 Ready for paint. I tried to rig the two panels up close to their positions when installed on the case. Getting the gradient to match up between panels was much easier like this.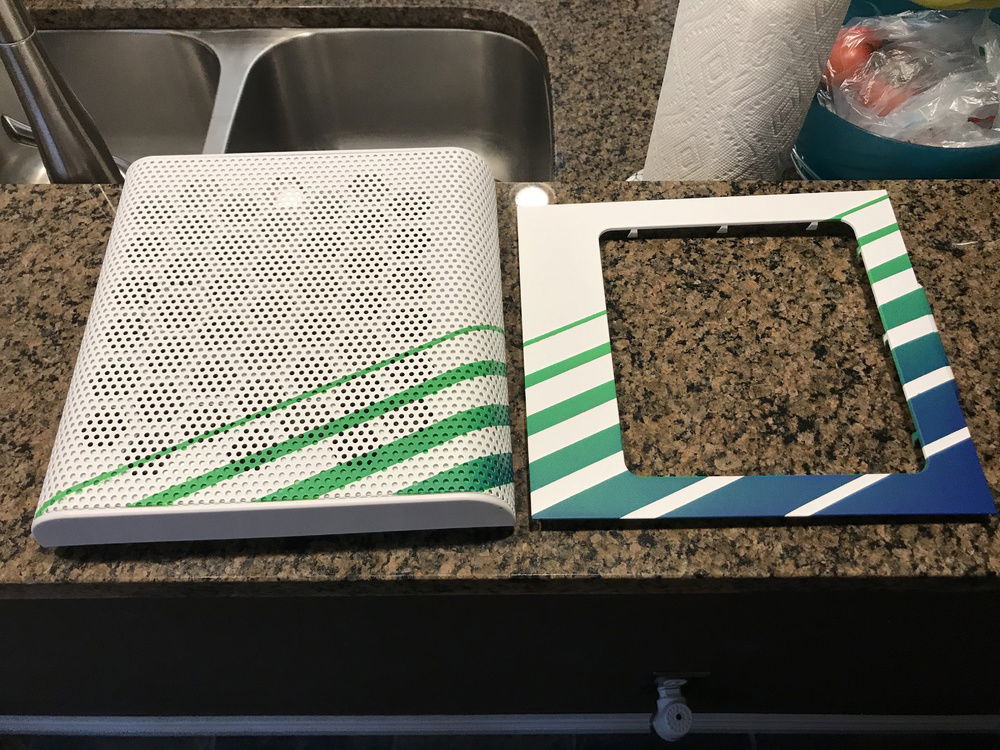 Paint came out decent, ready to install now.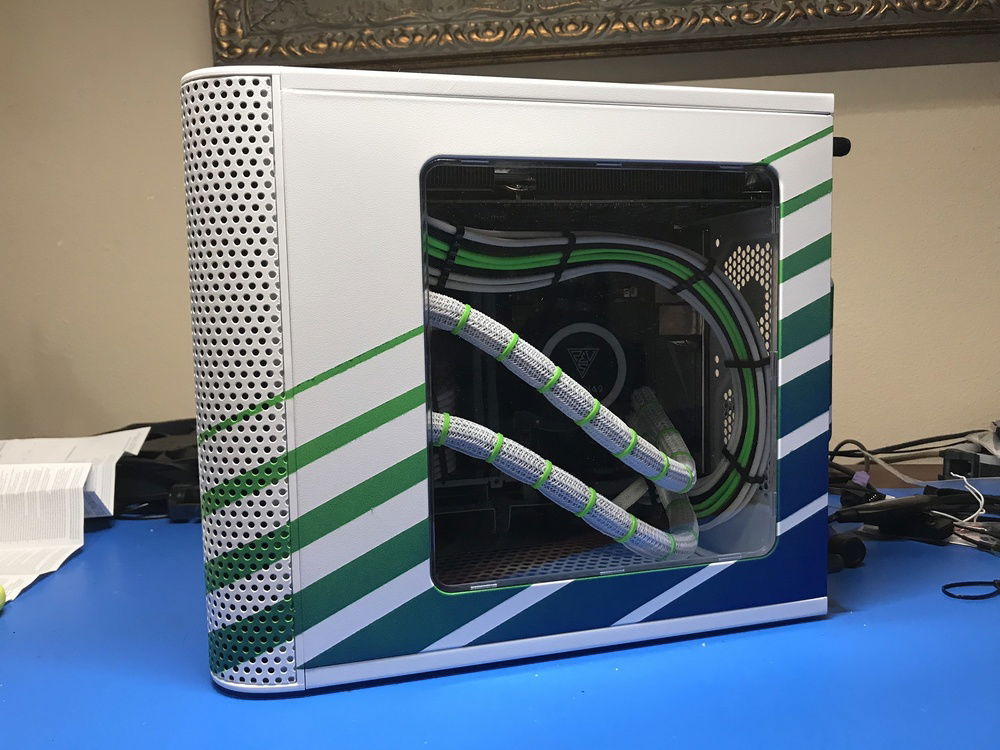 The panels match up pretty well.