A great picture in my opinion of my setup showing its true representation of the name for the build "Bring Back Tha Lazers" in the dark. I just love the color variation of both dark blue and this neon purple they make the real retro look so good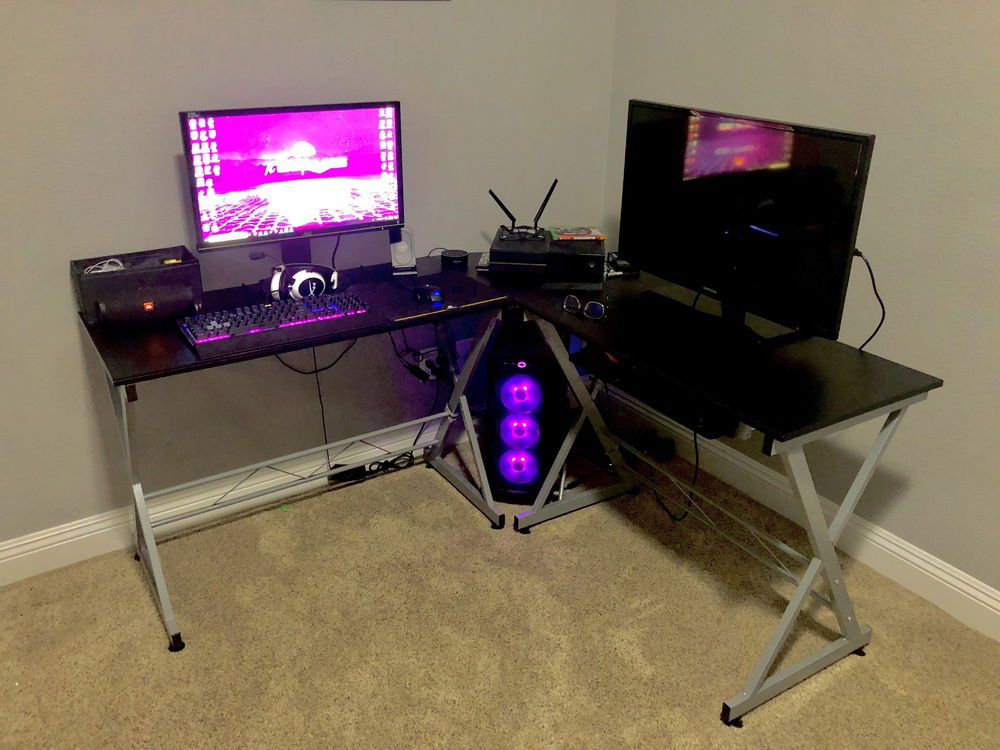 Another picture of the full set up in some lighting.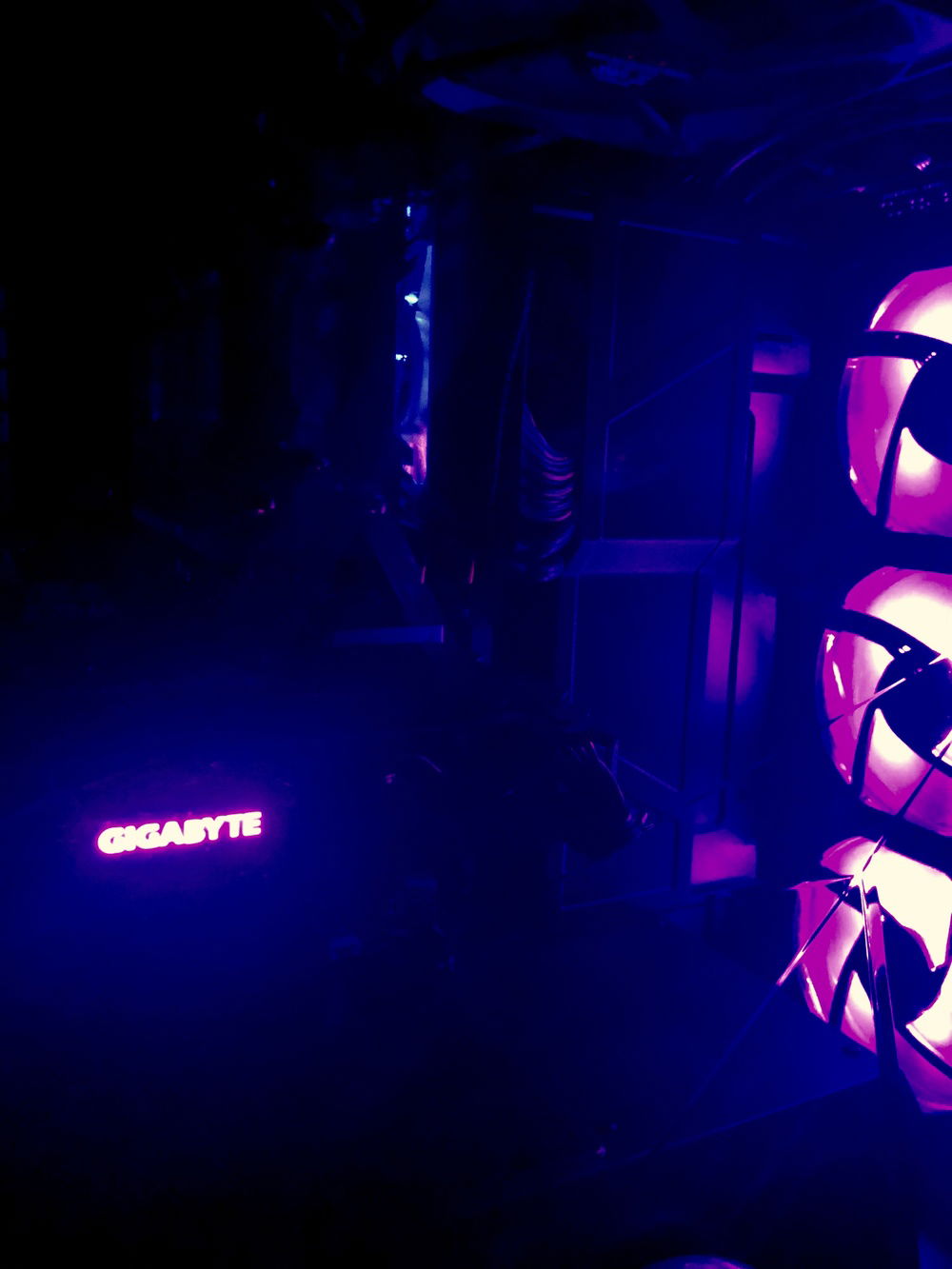 Here is my internals in no light. My GPU does glow RGB which is a really cool feature to make it look more colorful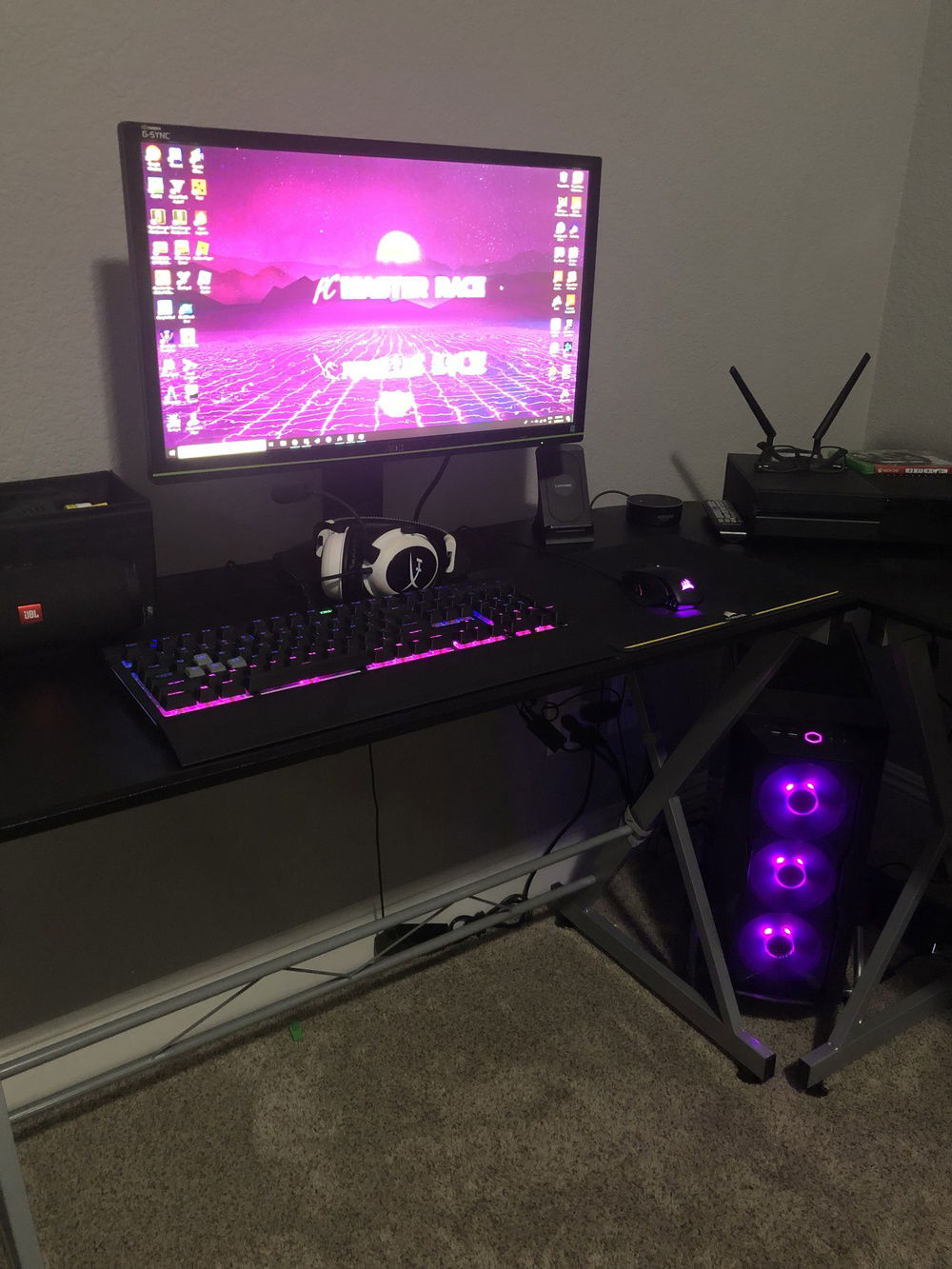 The full set up including almost everything but a close up of my internals of "Bring Back Tha Lazers"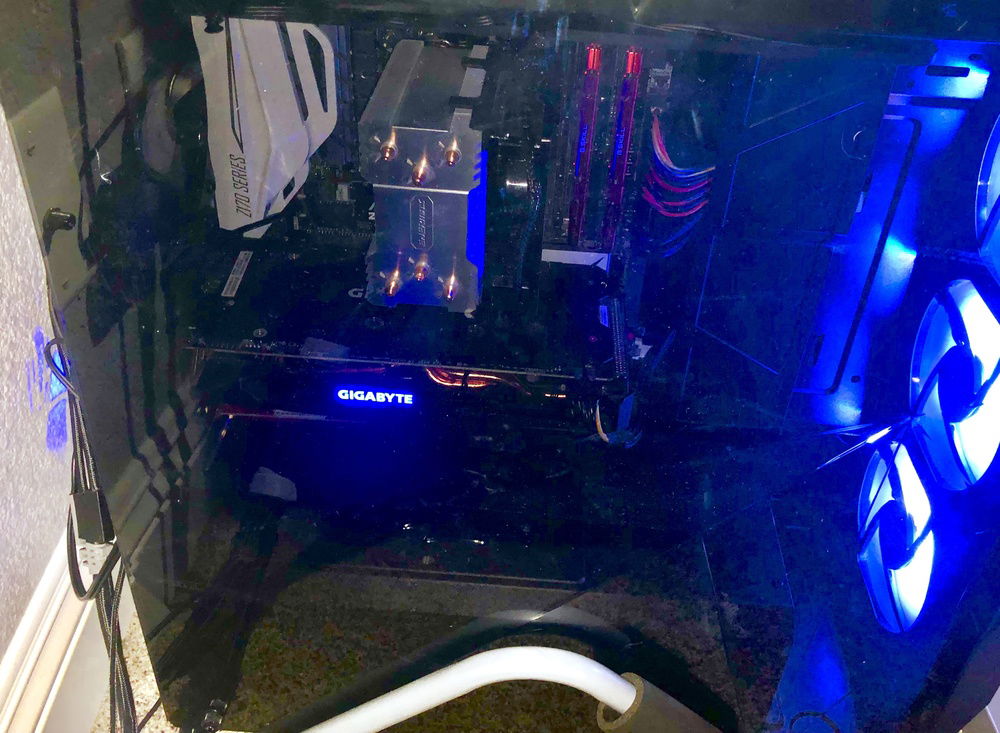 Some internals of my PC in the light with some different colors. I put my PC on the floor because i had no room for it to be on my desk unfortunately since I cannot show it off. It still looks great tho where it is. :)
Just do it already okay? Hes gotta defeat T-Series come on...