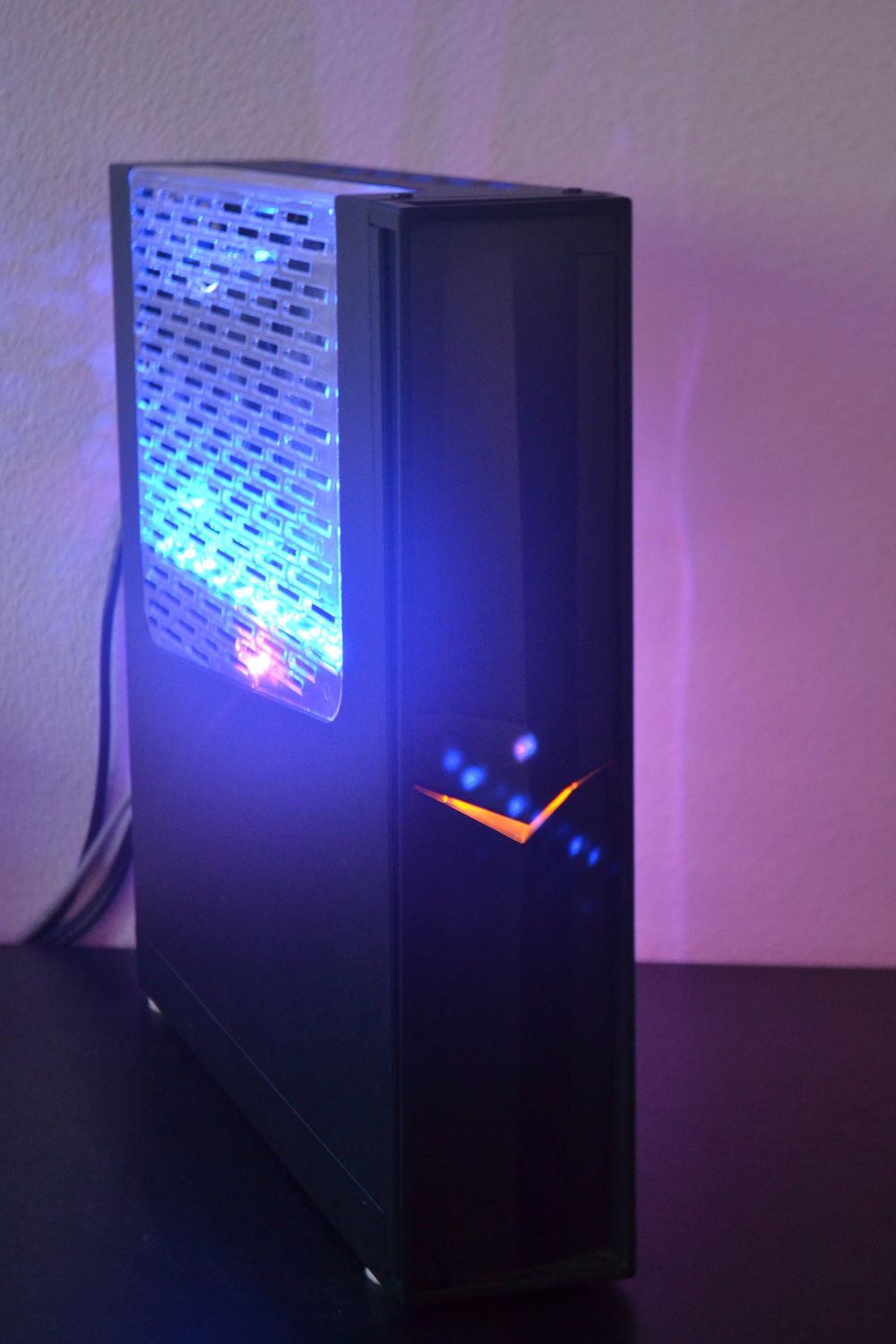 Believe it or not, this slim case holds a 1080ti and a water-cooled 2700x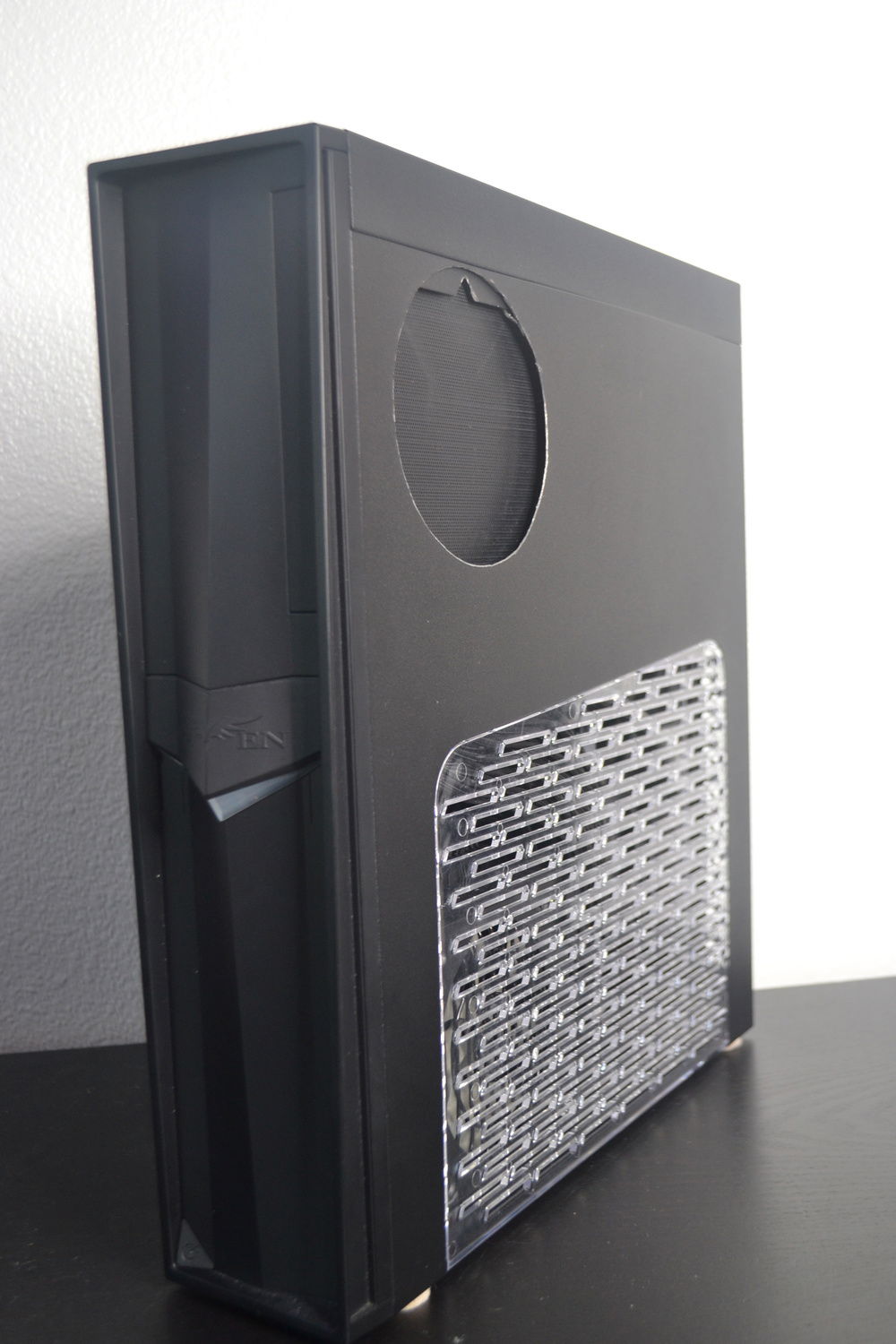 The CPU side, with the exhaust hole I cut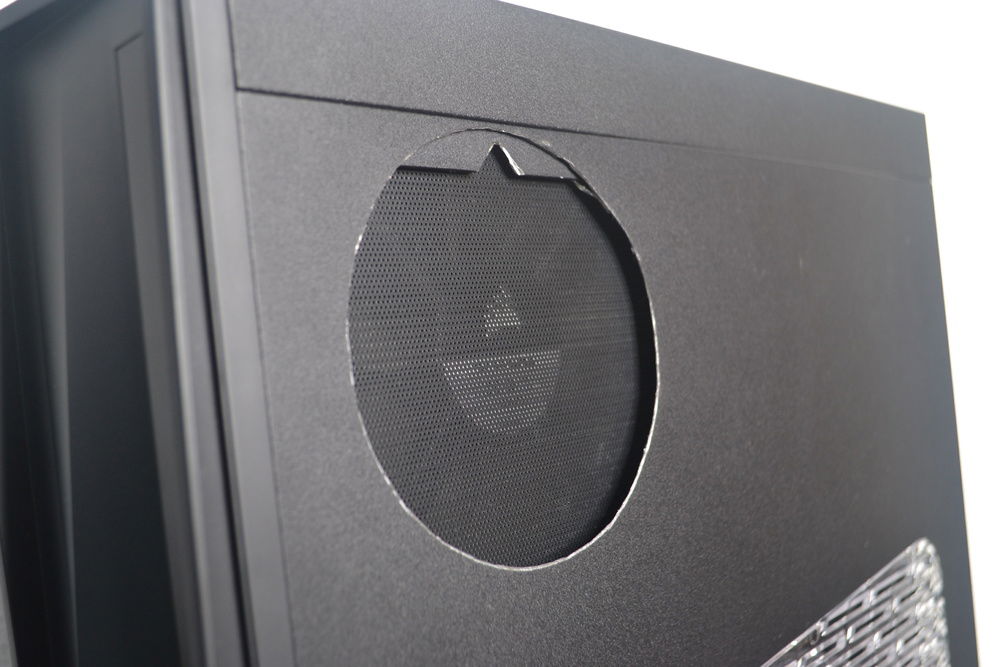 Not the cleanest hole I've ever cut but it works well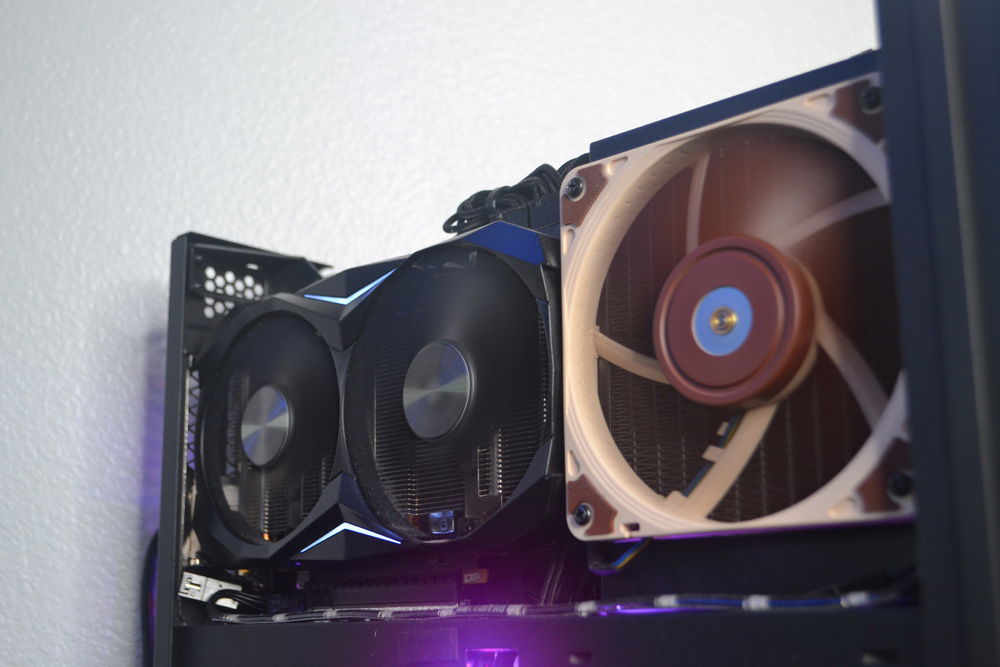 Successful mod, fit both a 1080ti mini and a 120mm AIO in the GPU compartment. I took the dust filter off the Noctua so you can see better how tight of a fit it is.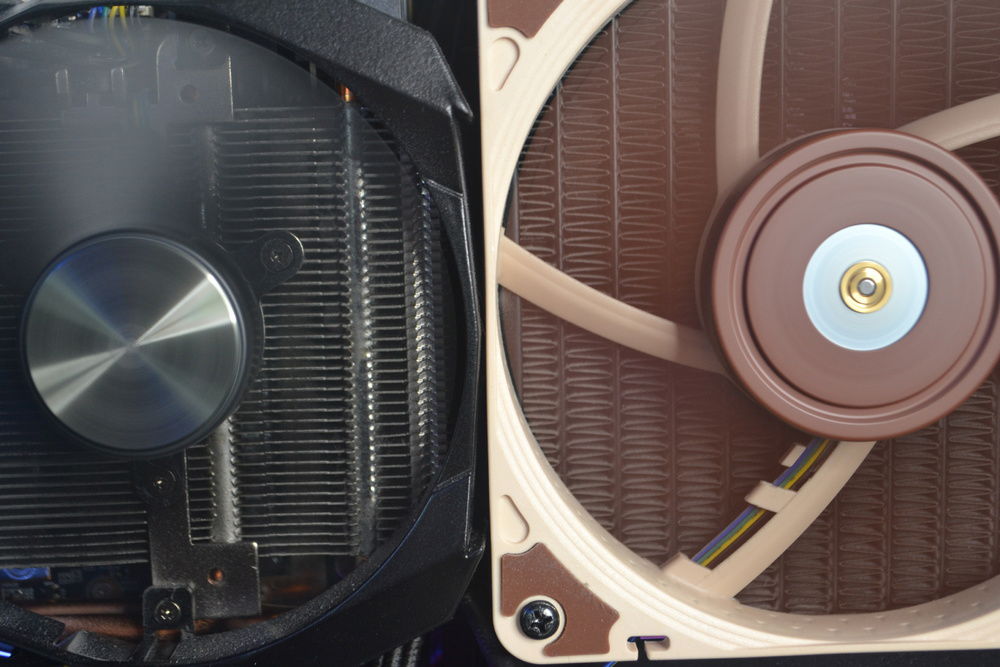 As you can see, it's a very close fit (cable management for the GPU was kind of a bitch but what can ya do)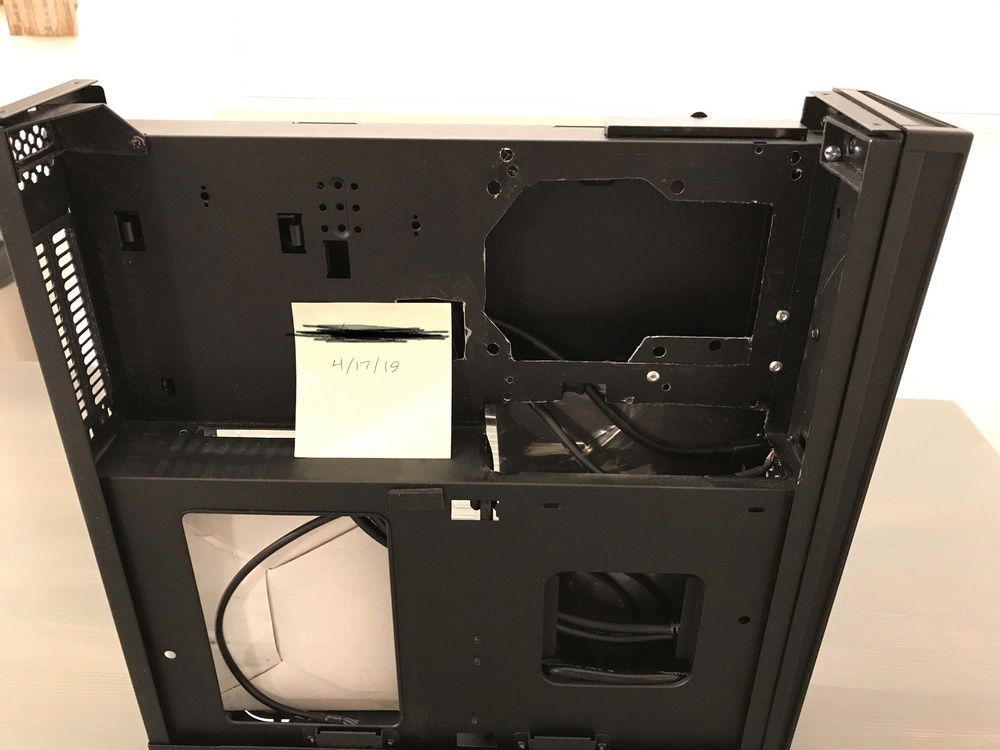 A before pic of the case, the guy I bought it from had already made some cuts trying to fit his 140mm AIO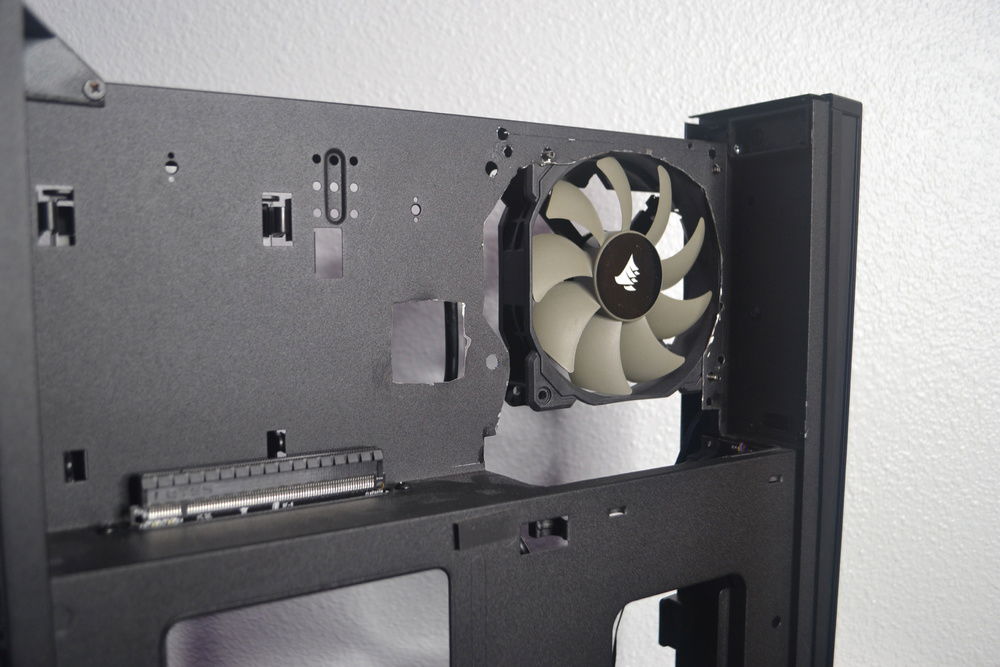 Again not my cleanest cuts, but it holds well. The fan on the other side screw into the radiator on this side and holds them both in place.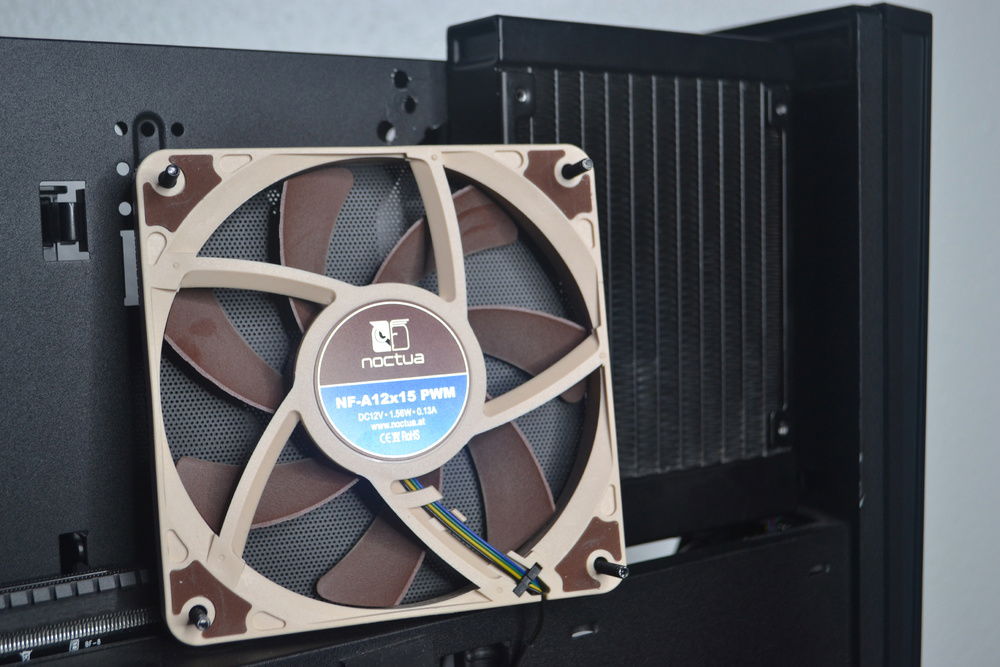 A slim Noctua also fits on the GPU side. In this picture it's flipped around, but it pulls air into the radiator and the Corsair on the back pushes it out the exhaust hole in a pretty effective push-pull setup.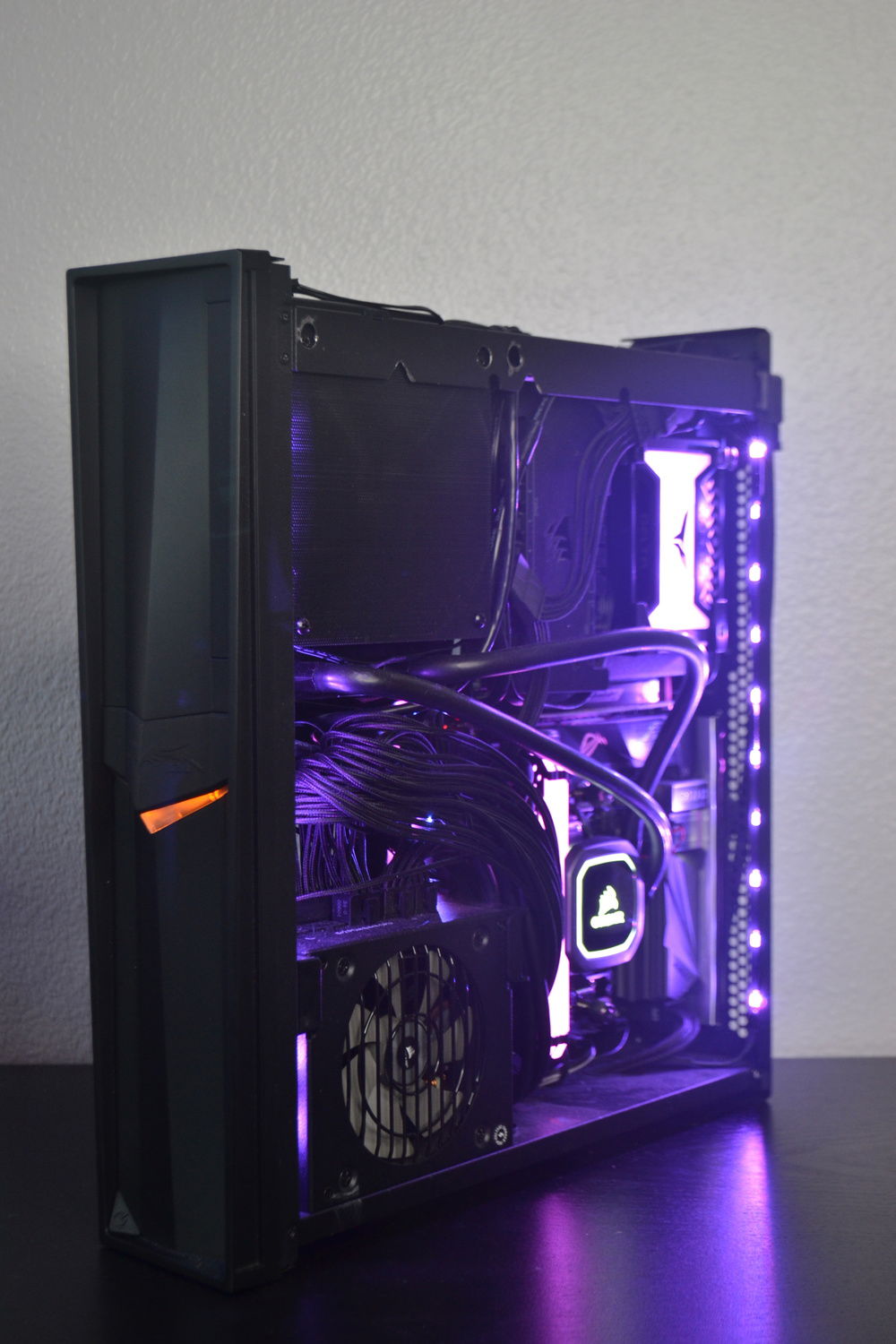 The CPU side of the case. The AIO lines stick out when the case is open, but they actually fit inside pretty well and don't bulge if you put the side on carefully.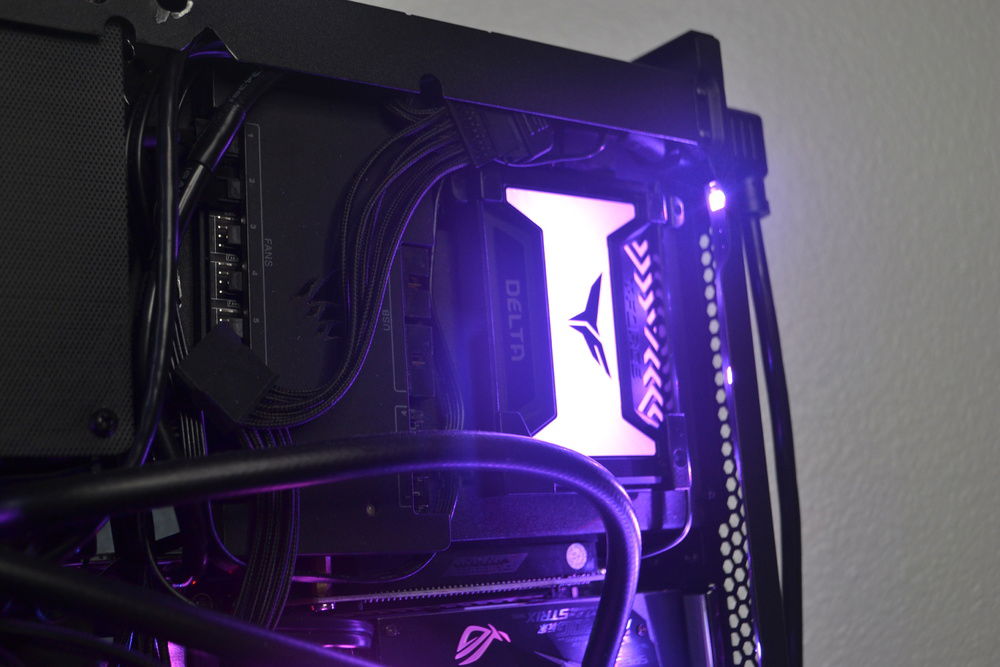 Originally, this case had space for two 2.5" SSD drives, but with the big hole in it it only fits one. But I was still able to cram in my Corsair Commander to control my fans and lighting strips.