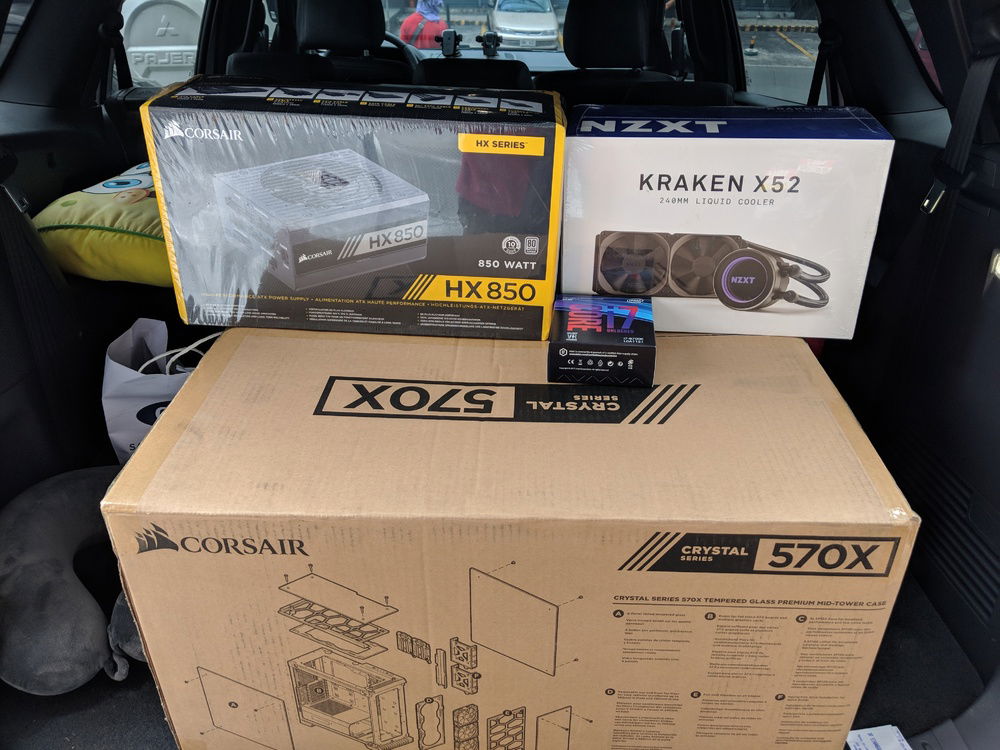 The Build starts; first components picked up at pchub gilmore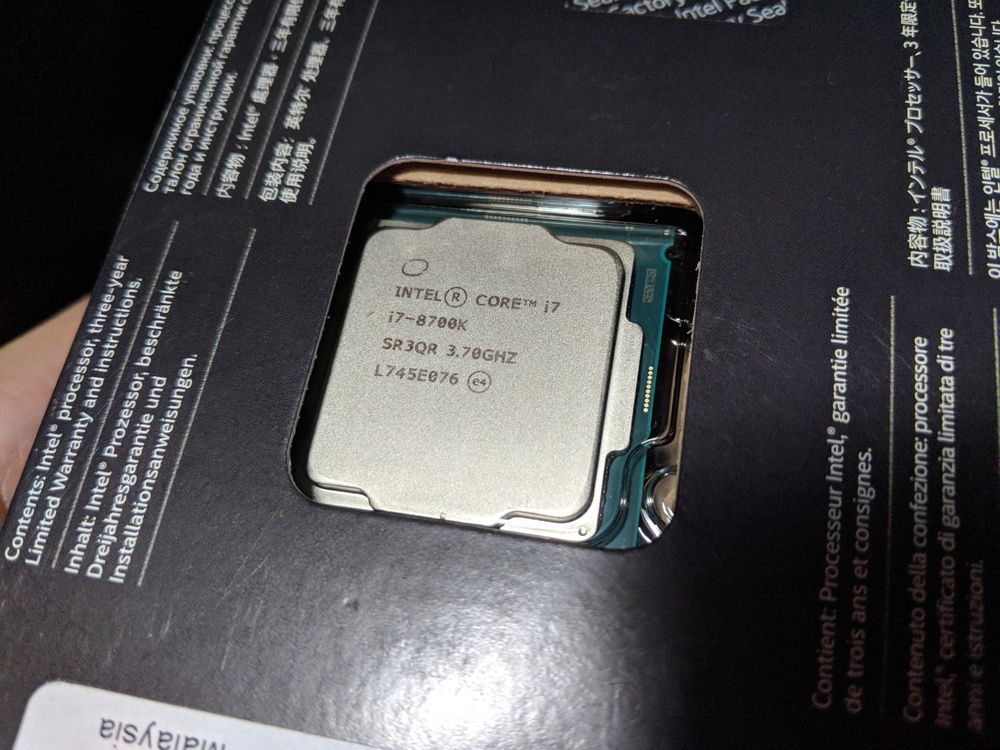 8700k. Delid maybe?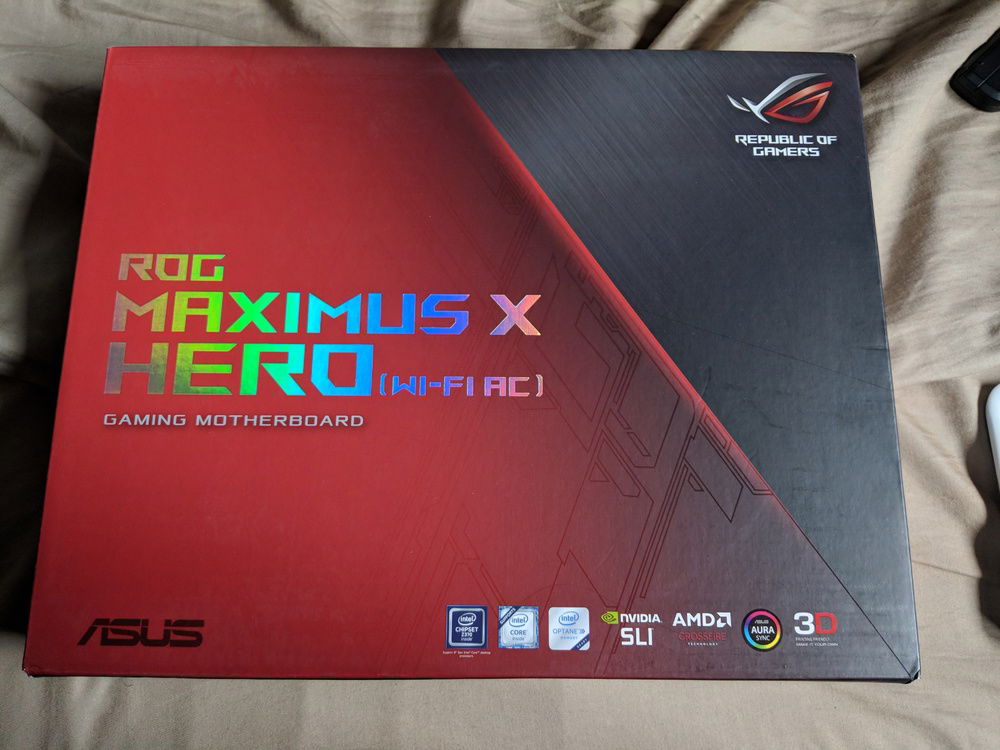 Mobo arrives c/o Newegg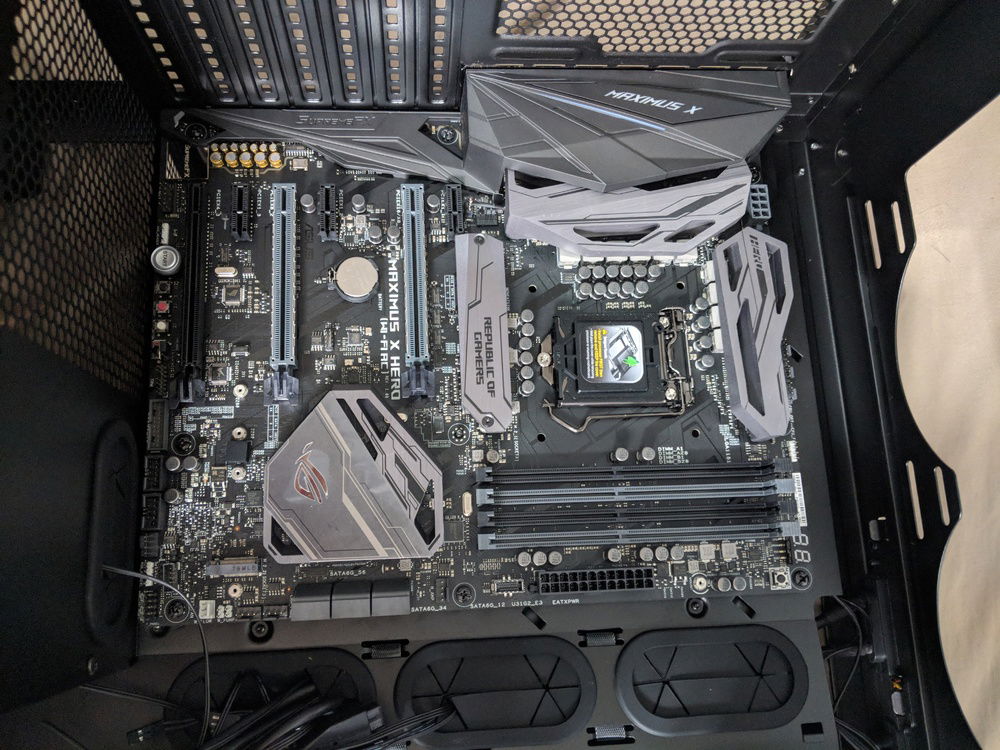 fitting in case. looks smaller than it actually is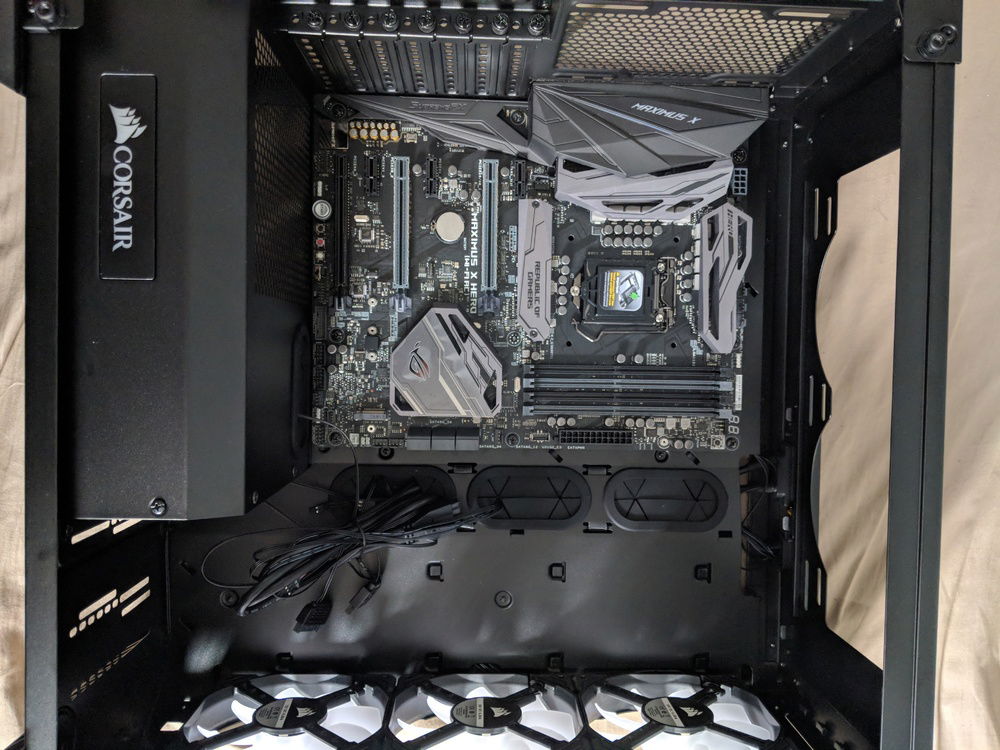 already thinking of cable management.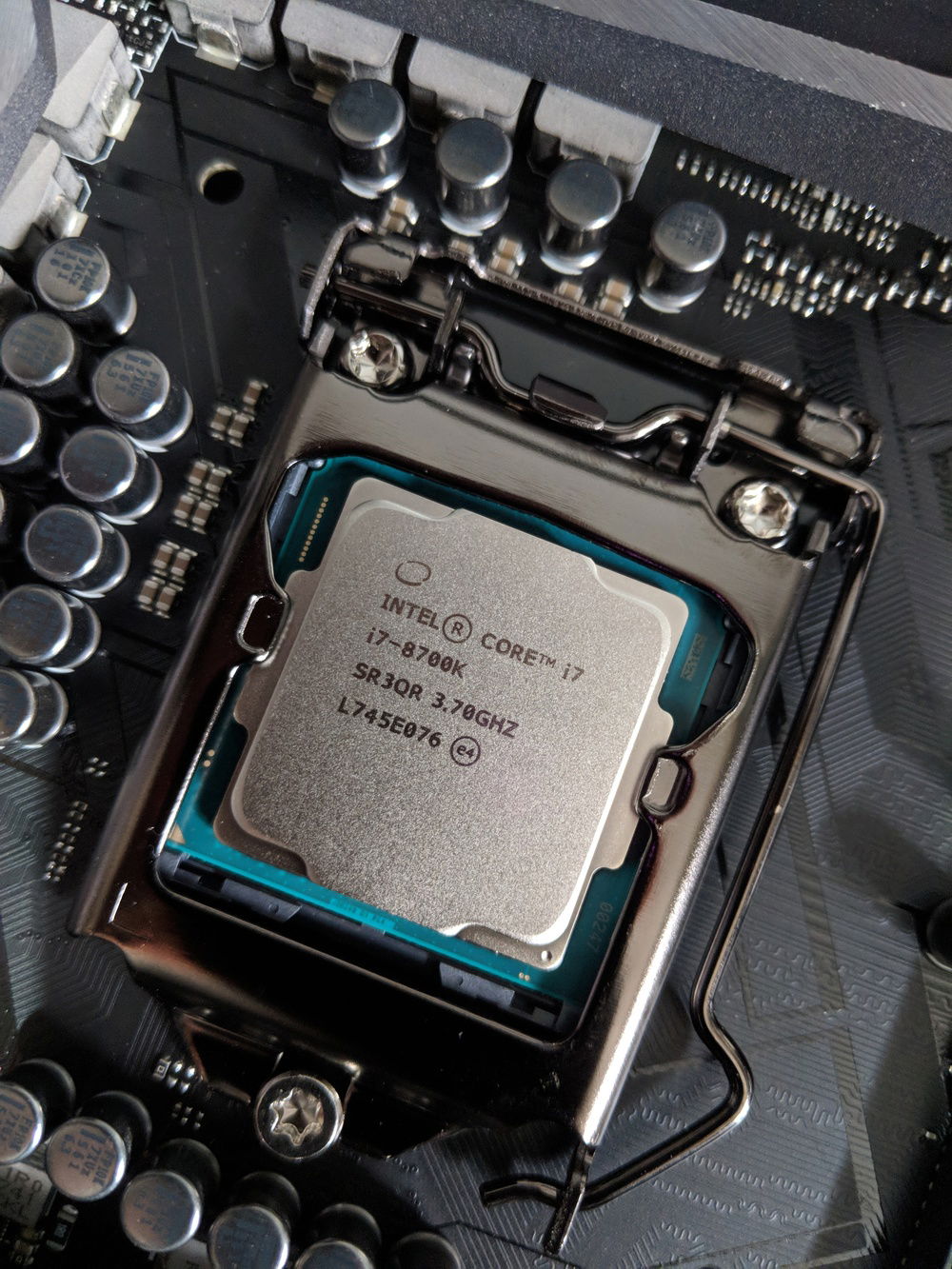 CPU installed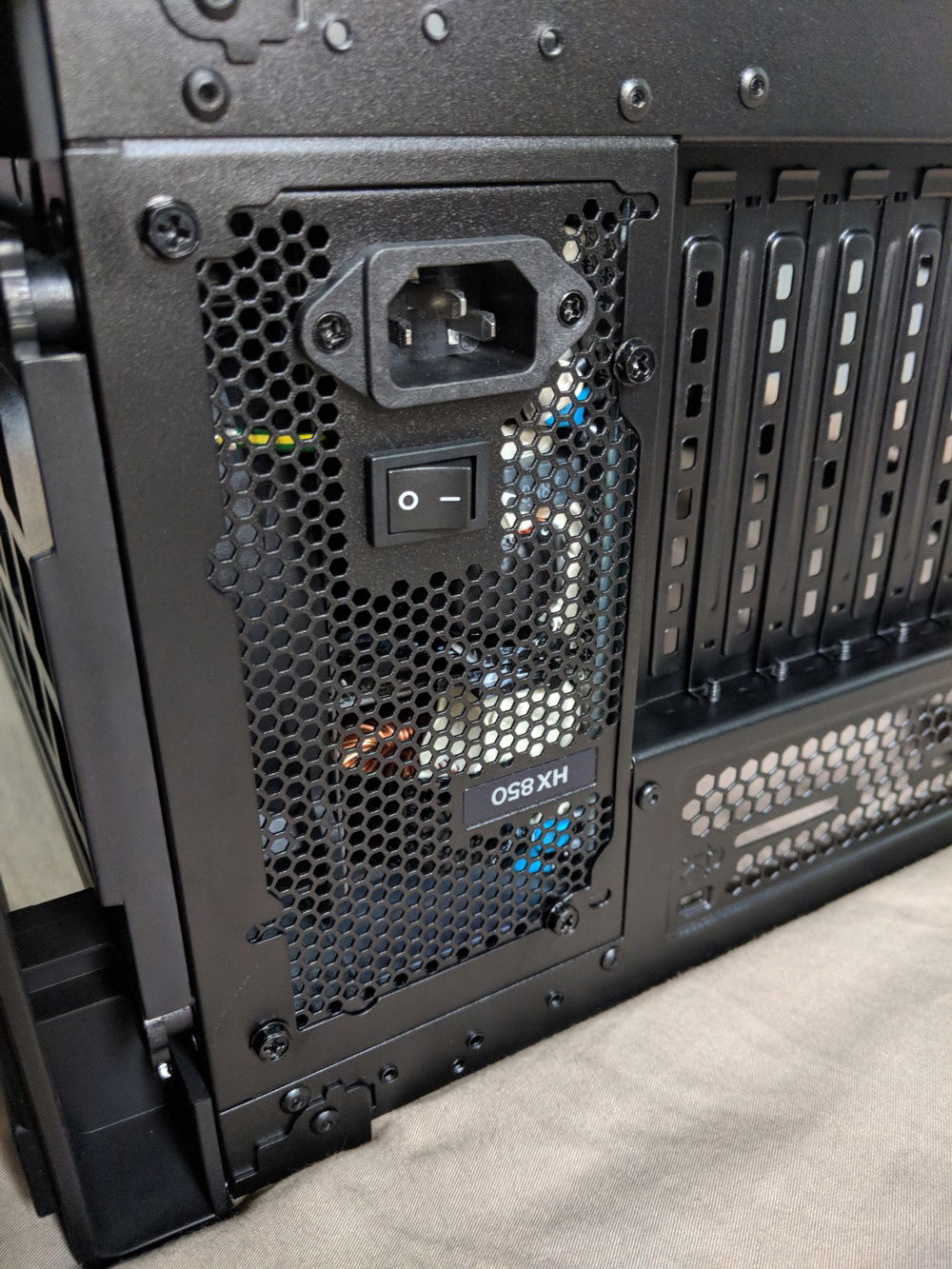 PSU installed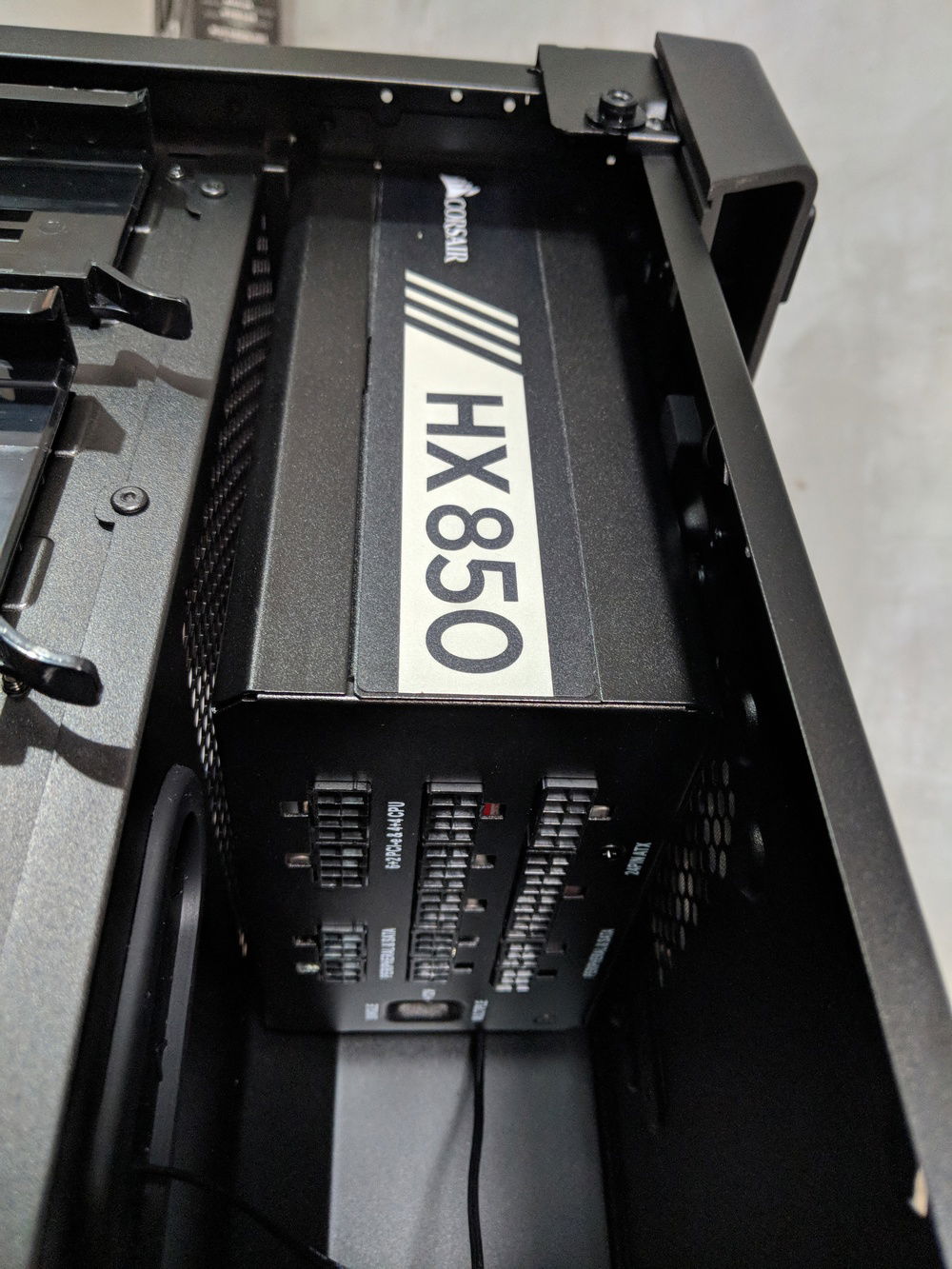 Should've added the cables while installing. doing so after was a b*tch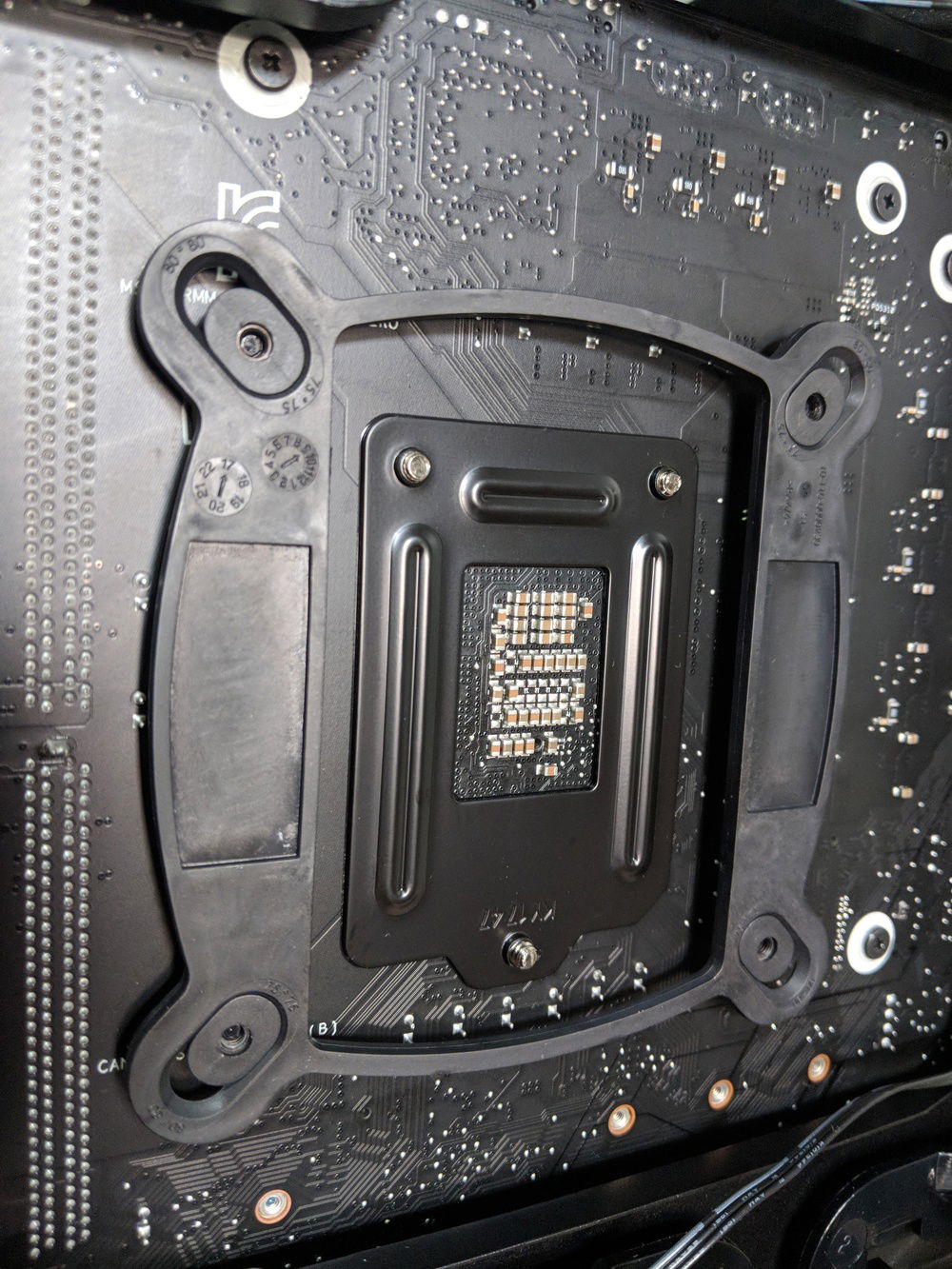 bracket in place. plastic felt a bit flimsy for my taste.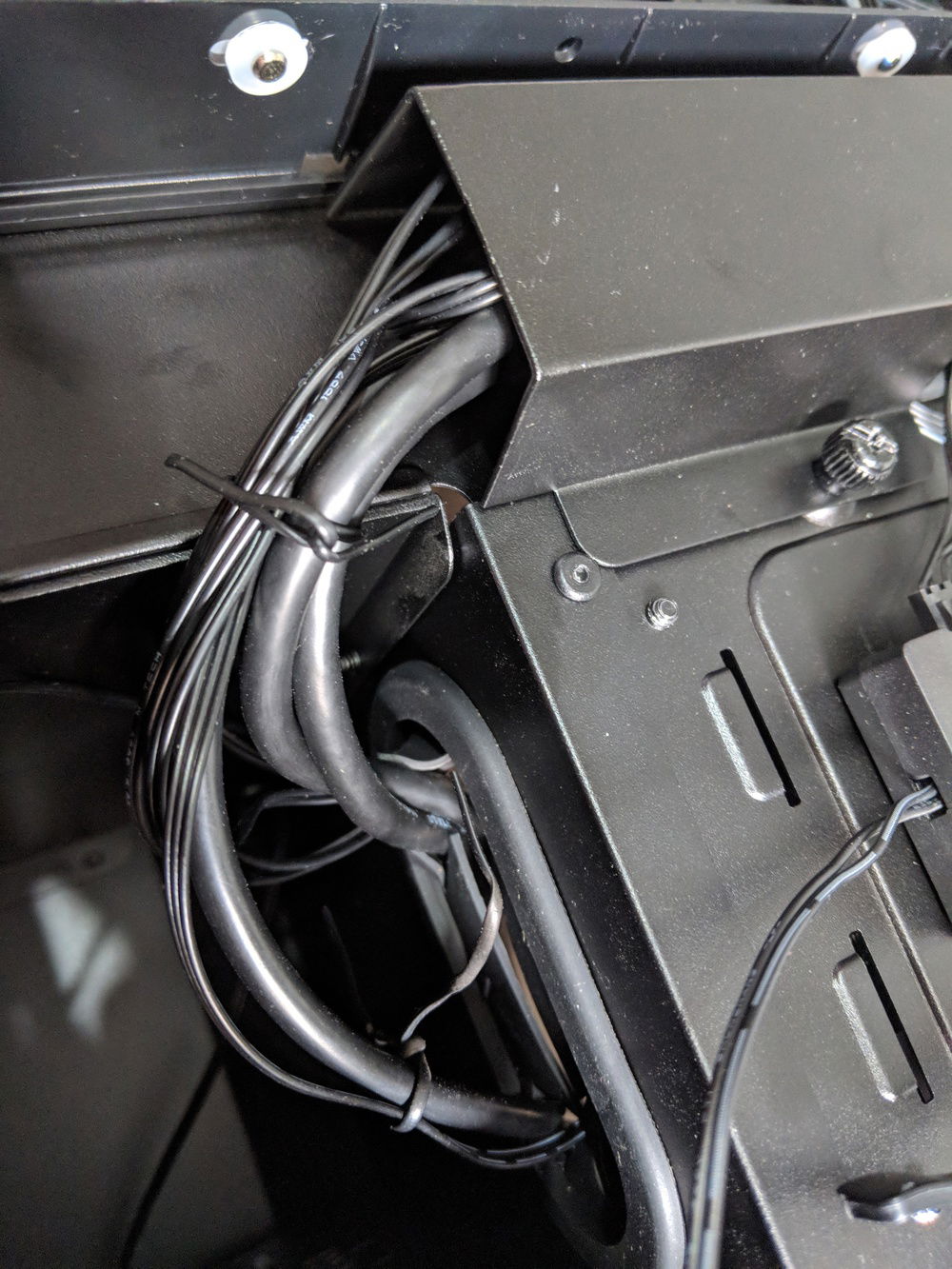 interim cable management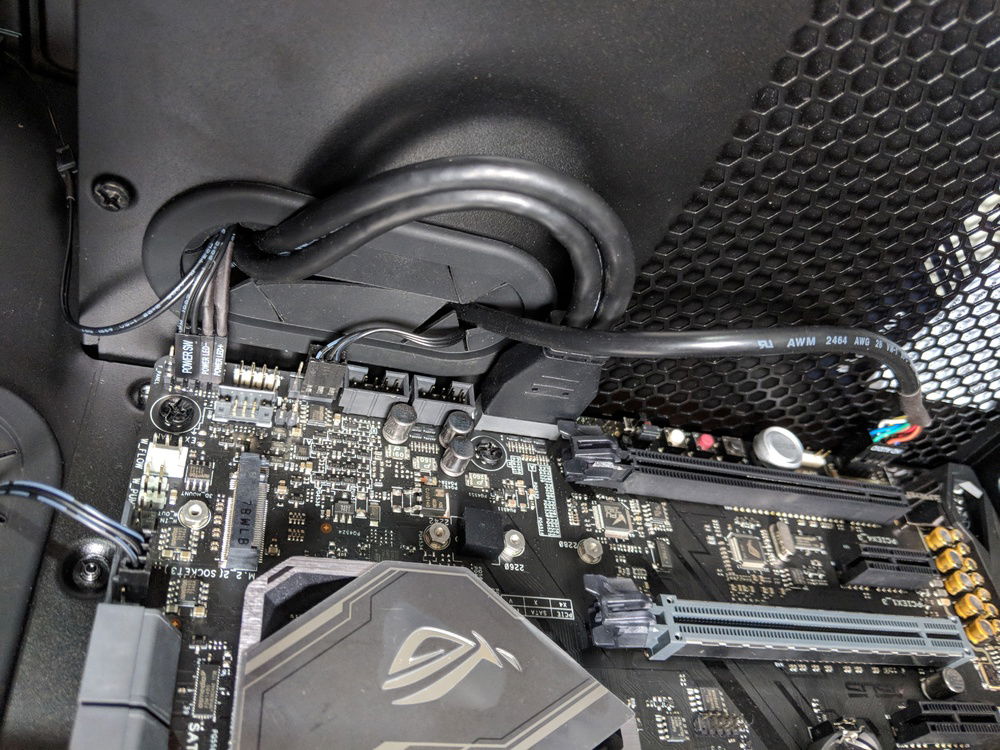 Rubber grommets not as robust as I would like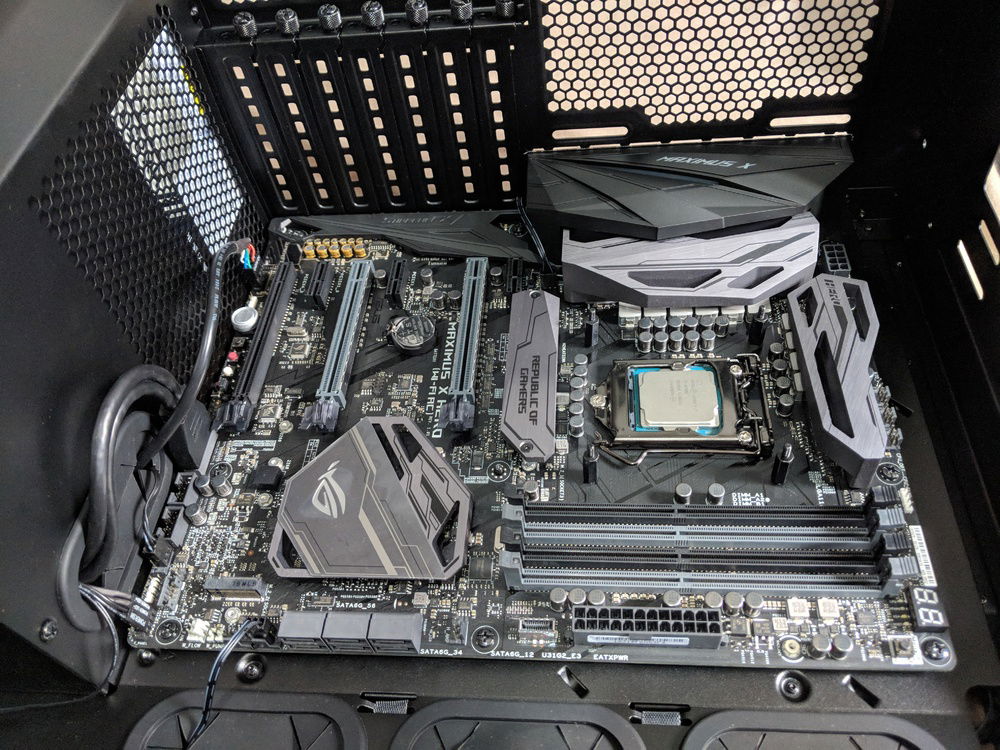 intermediate cabling done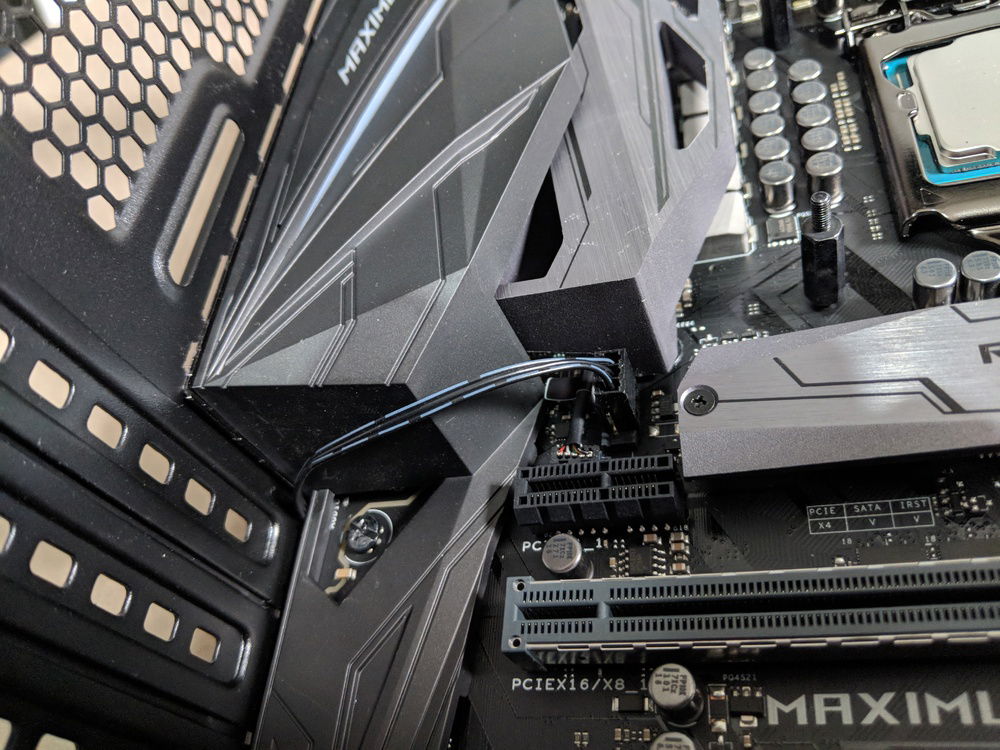 one chassis fan power cable routed underneath the board to keep things clean. Would eventually relocate after adding additional fan at rear for exhaust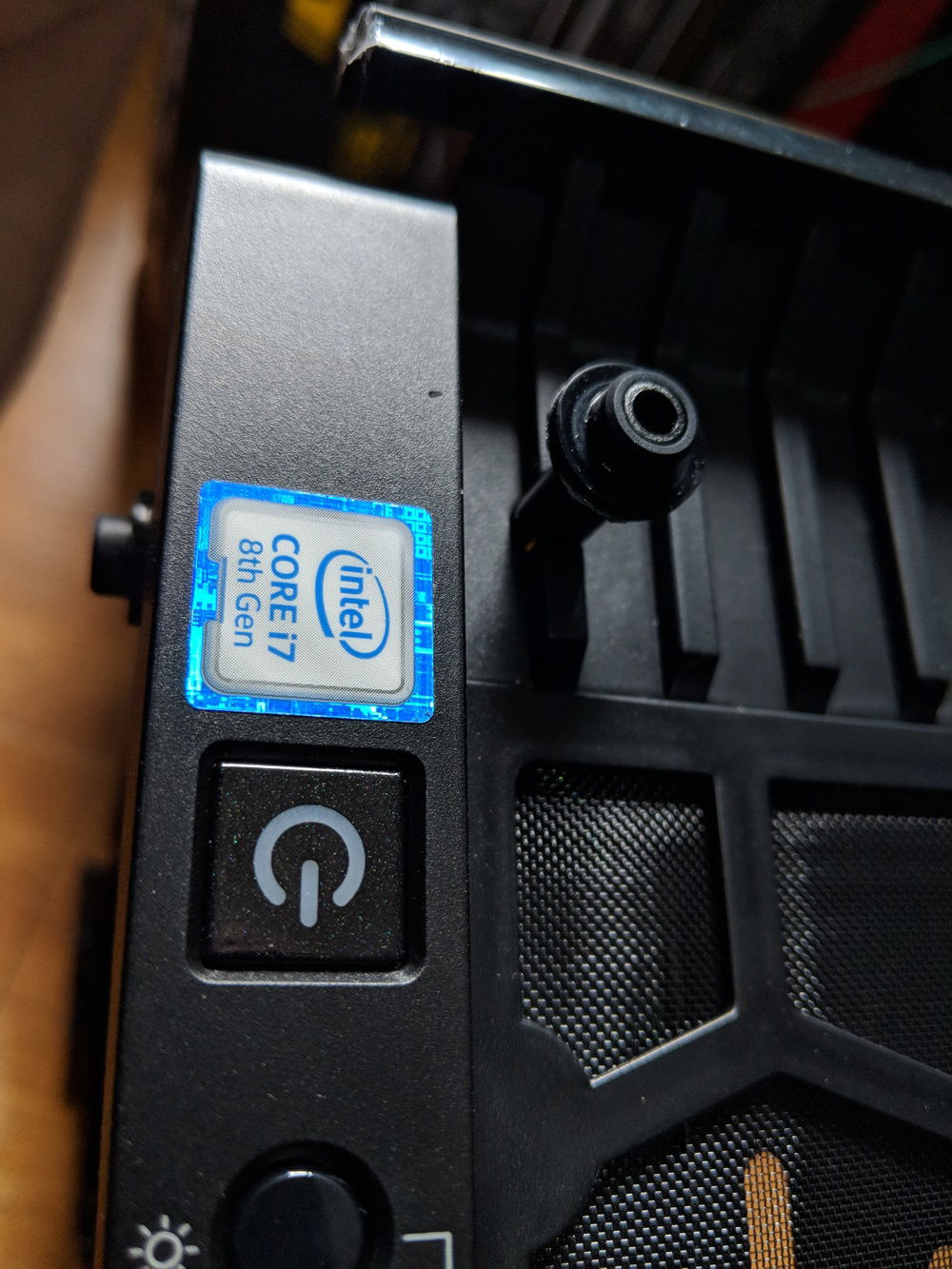 i7 Branding. somewhere discreet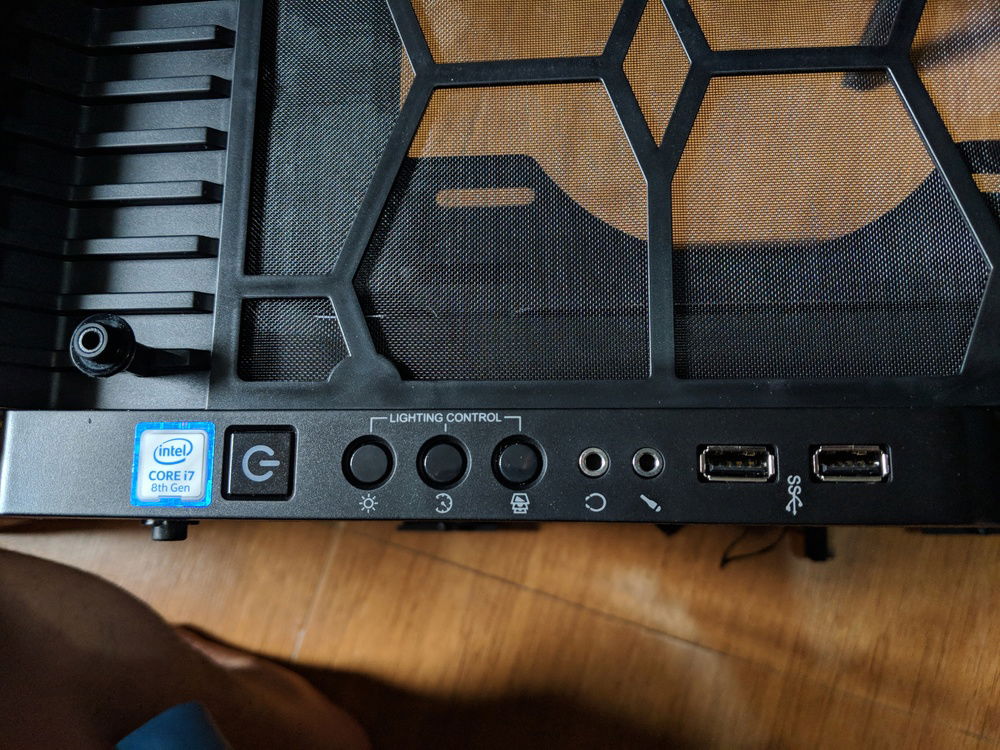 couldn't resist the matching size. in hindsight should've moved further to the left.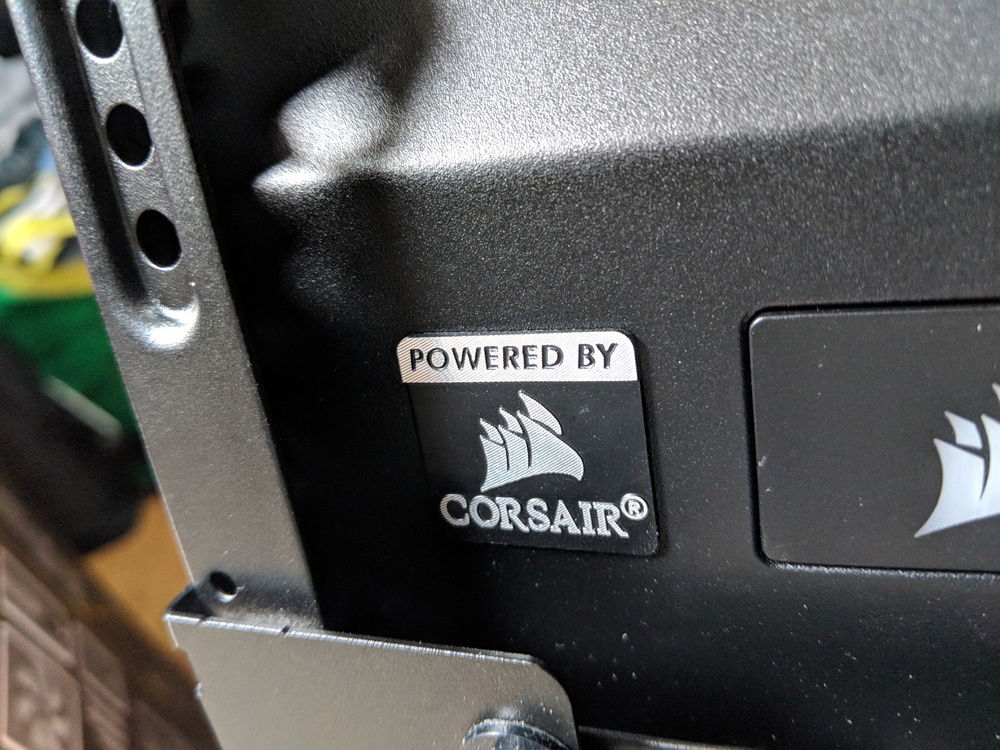 PSU branding matched perfectly on the shroud.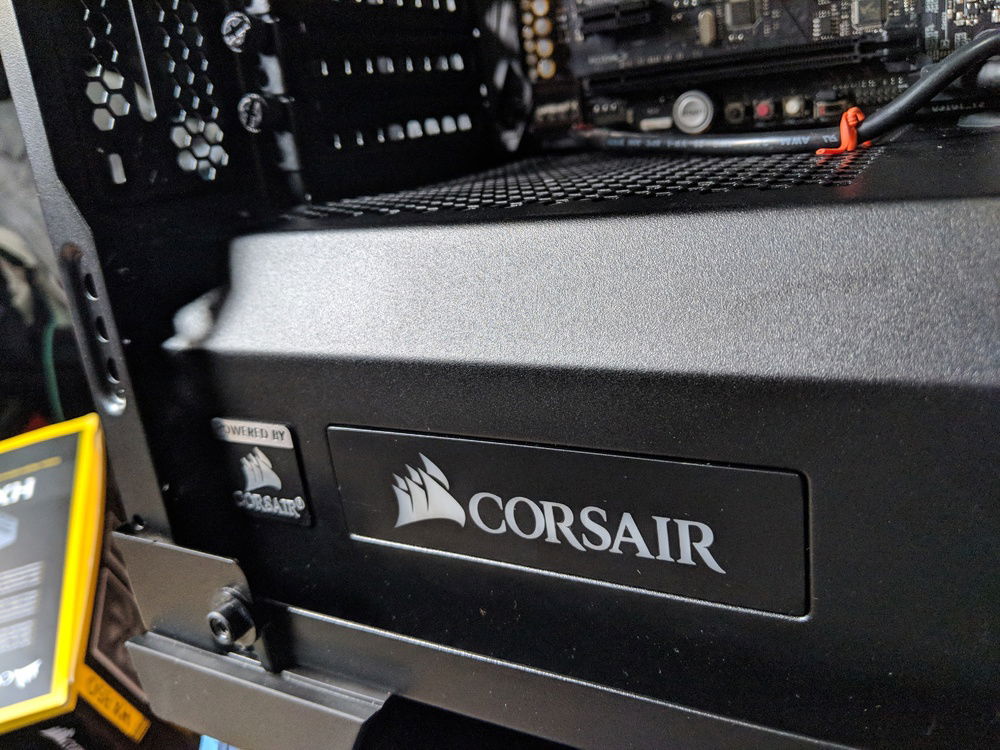 looks like it was there to begin with.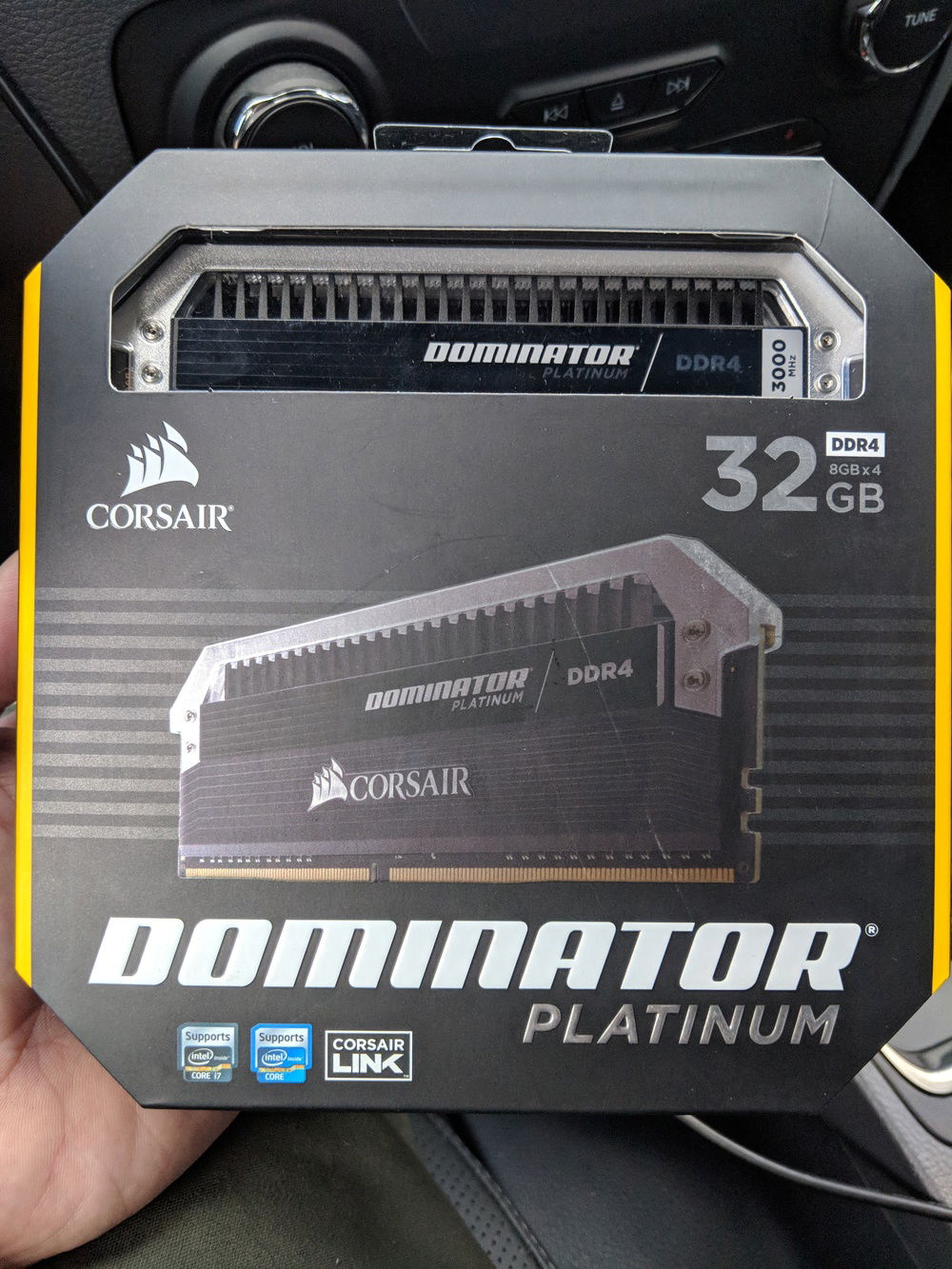 awesome find on TipidPC.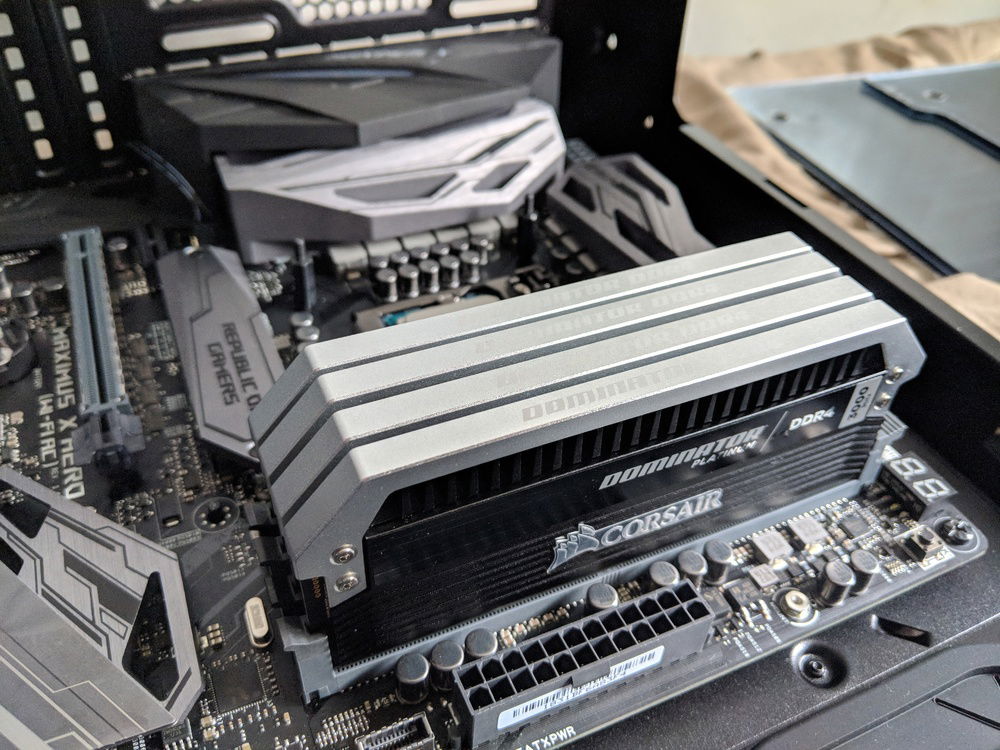 was worried those tall heatsinks would get in the way of something...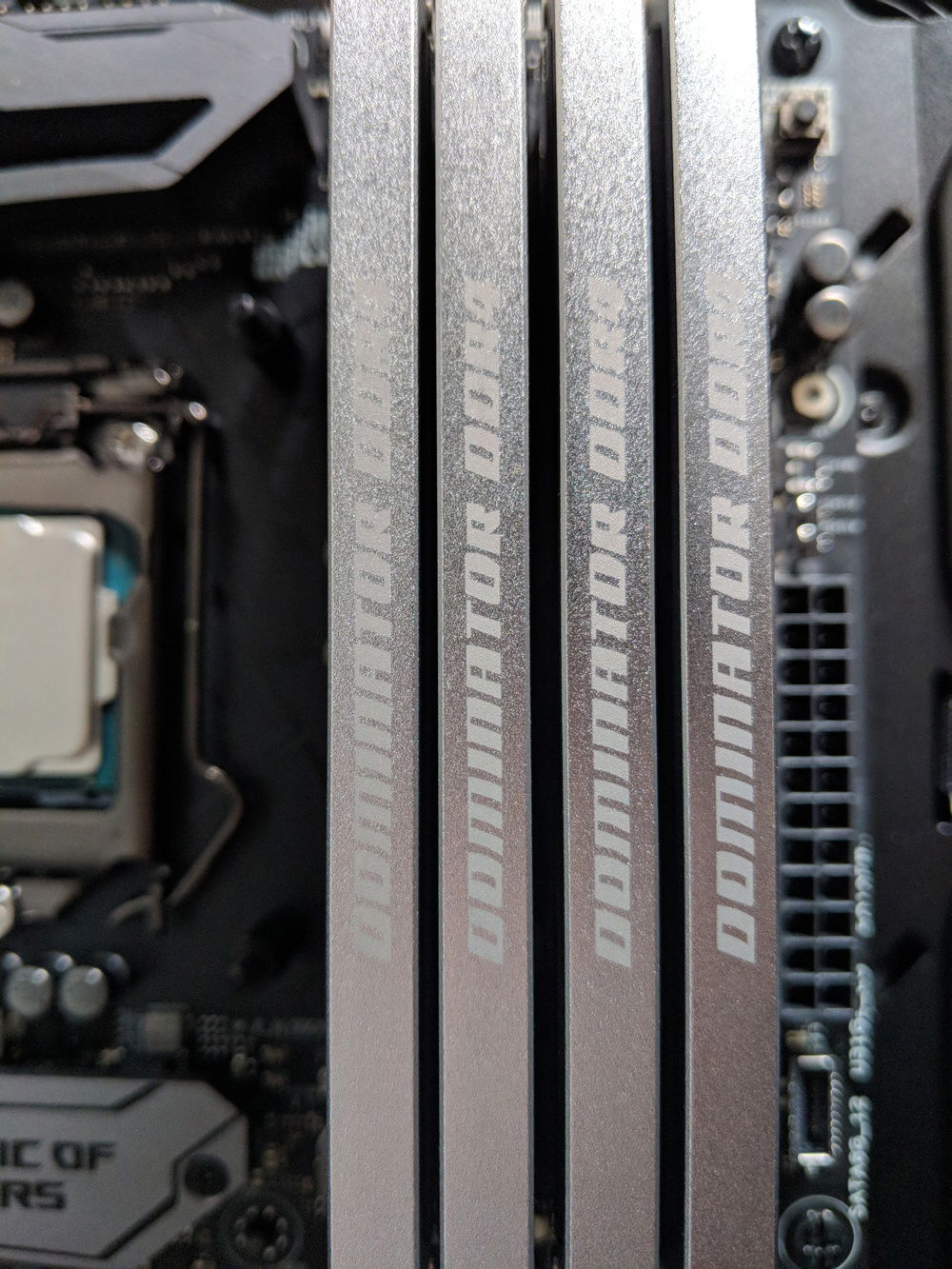 OCD annoyed with uneven spacing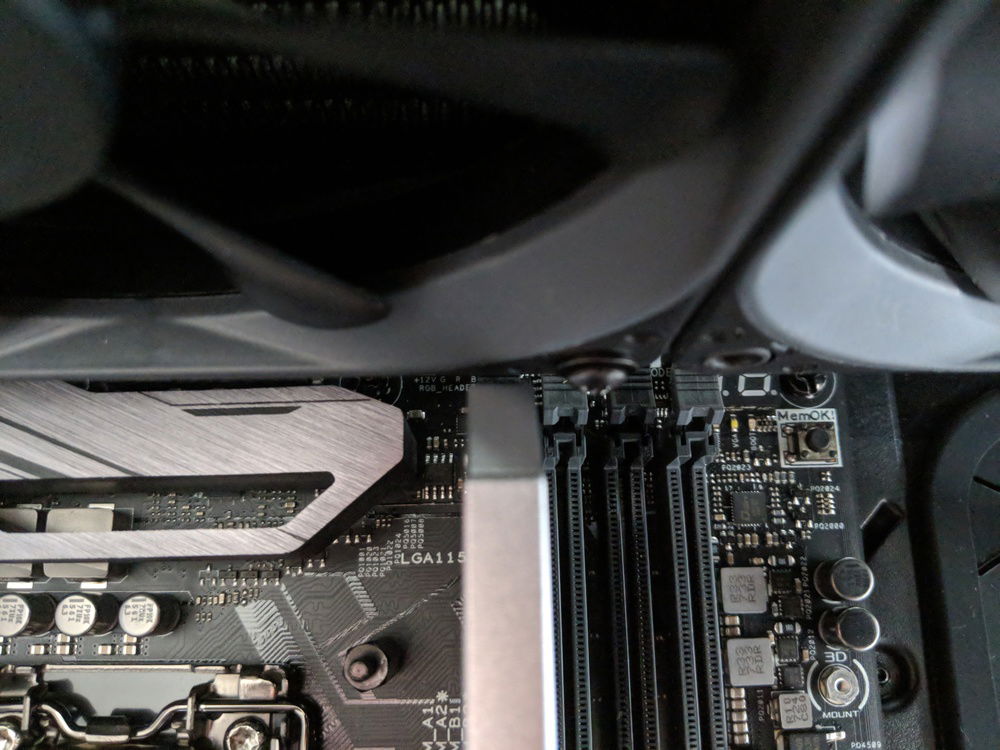 RAM heatsink barely clearing AIO Fan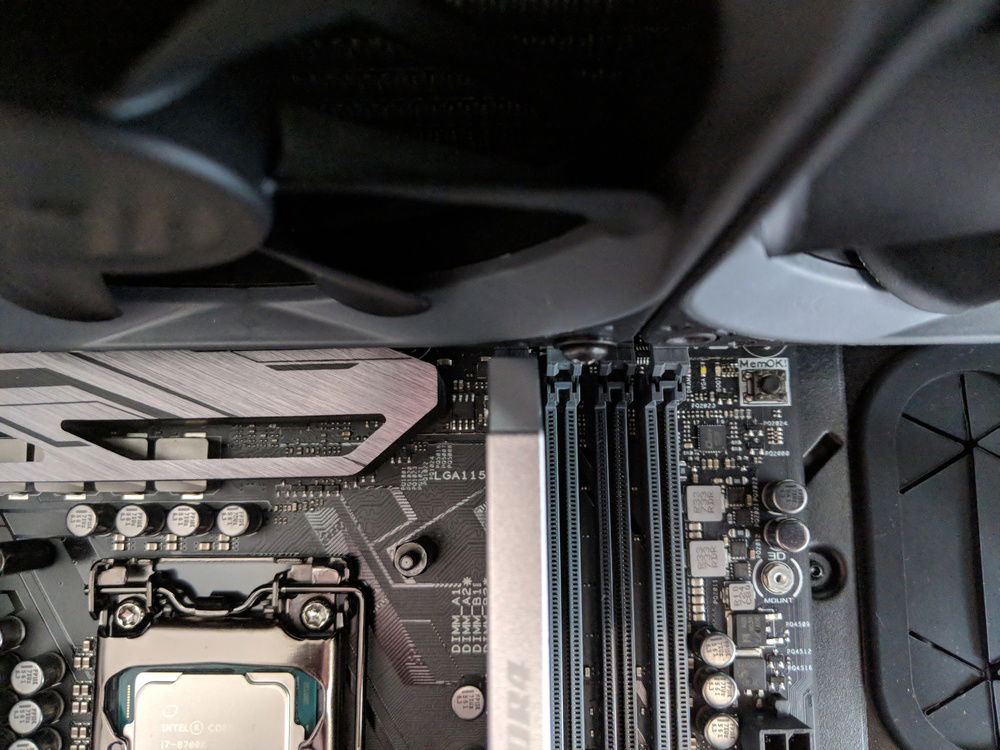 AIO Fan+Radiator top mount clearance was looking pretty tight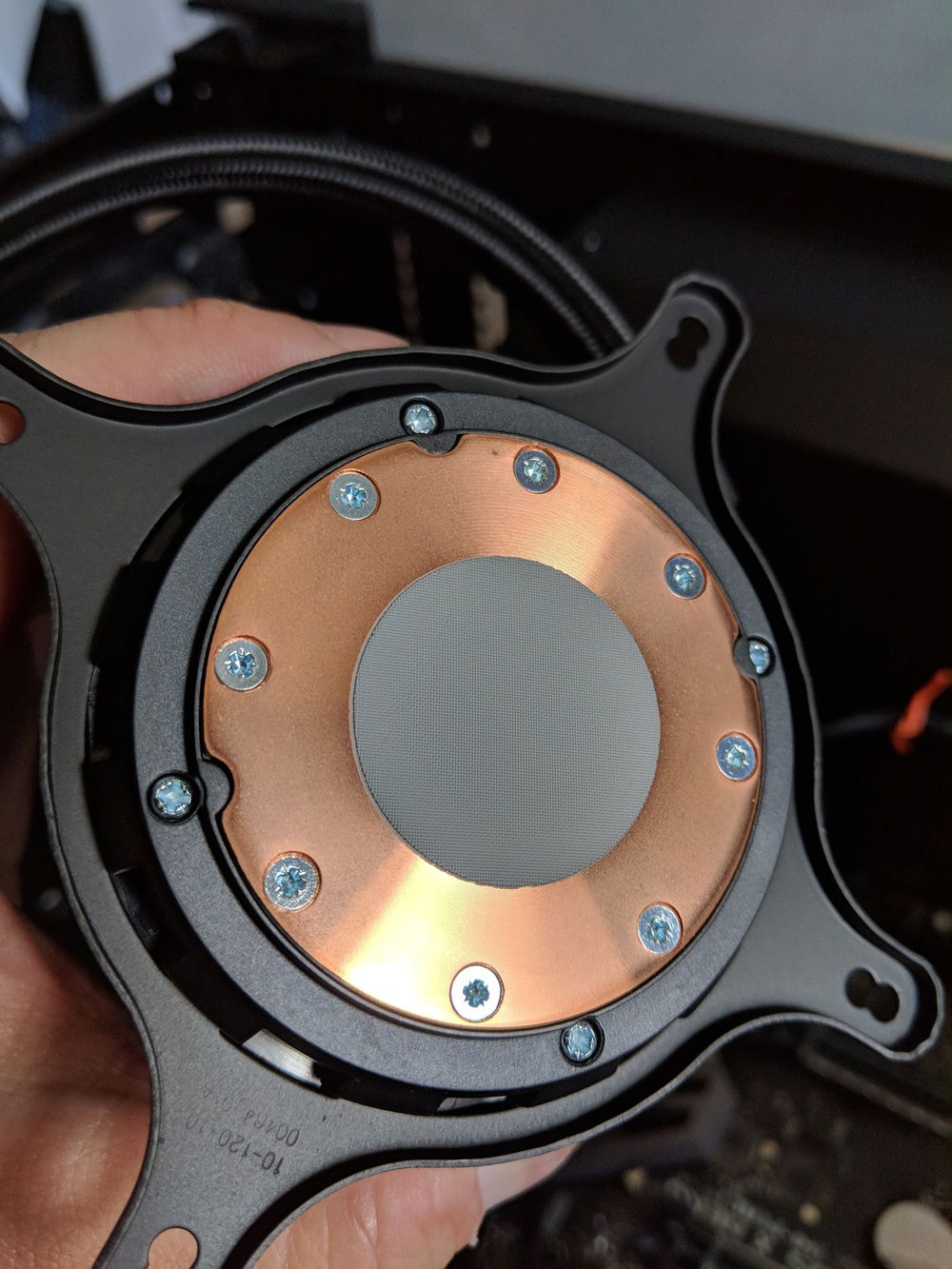 Pre-applied TIM. Mmmmm.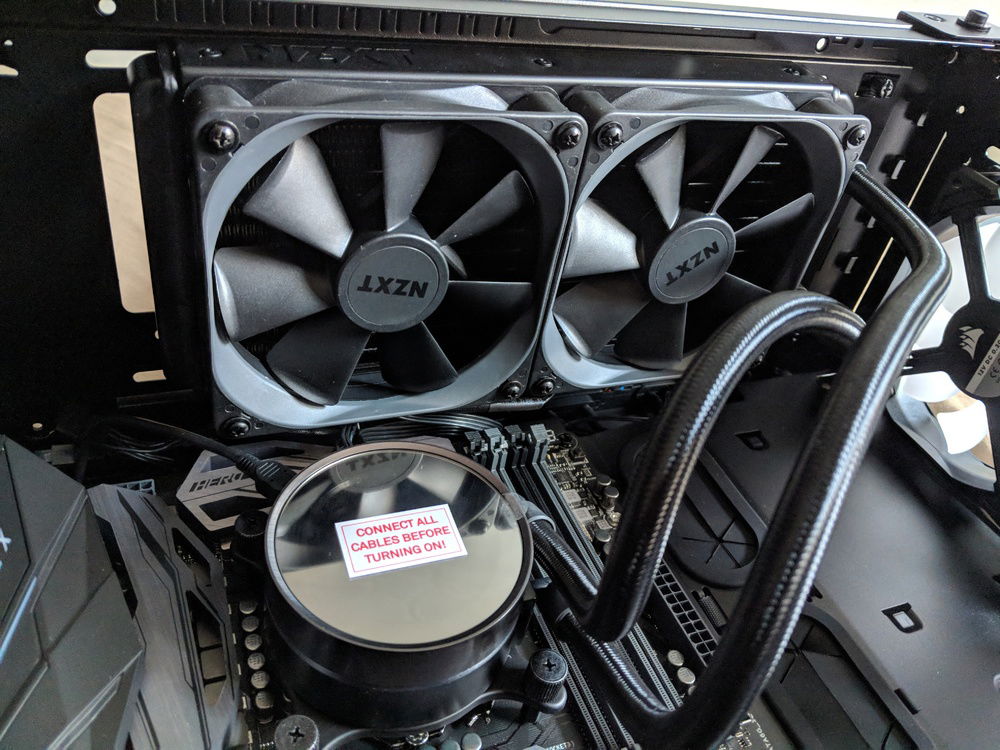 AIO tubing looking like it'll get in the way of at least one of the RAM sockets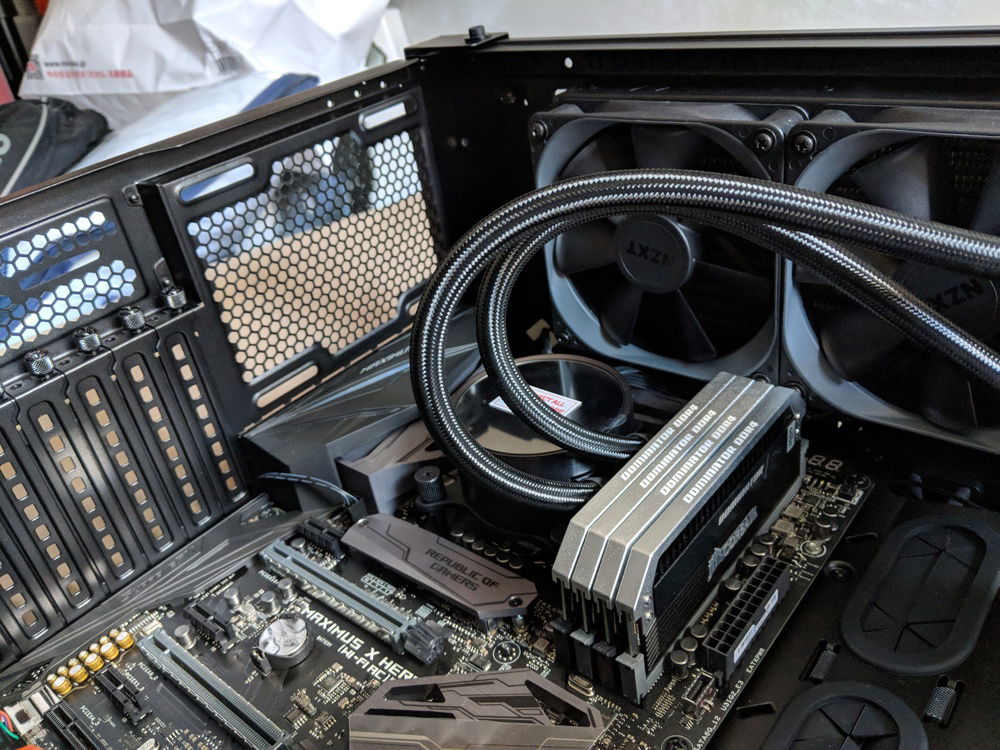 RAM fits, but just barely.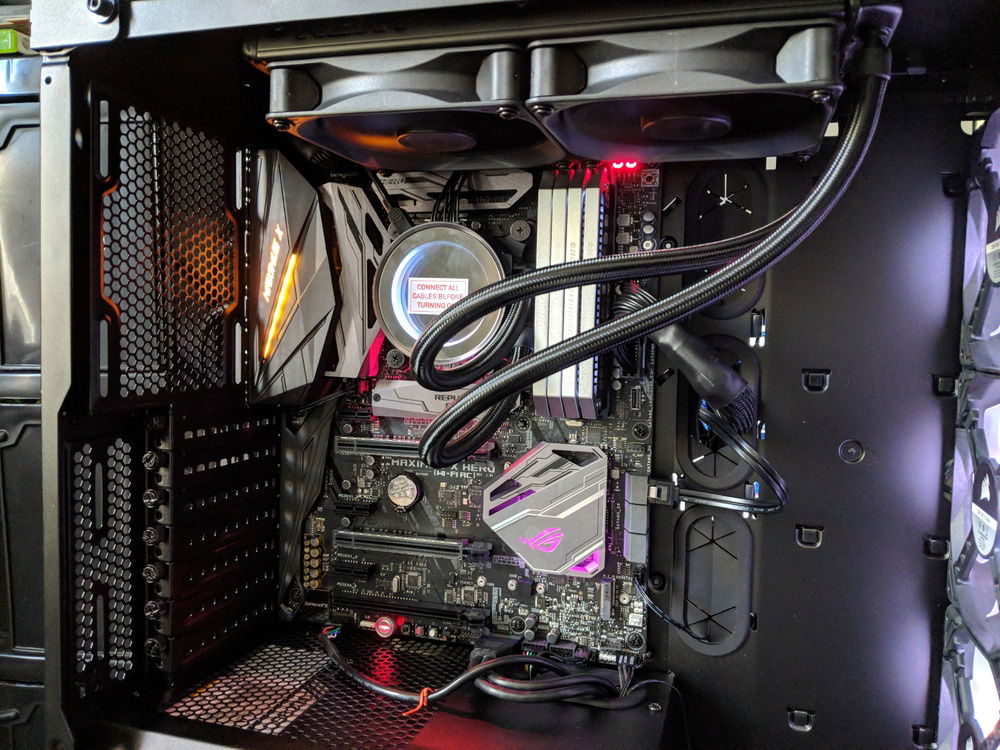 First power on. only hiccup was CPU 4-pin power wasn't plugged in, so was getting no POST.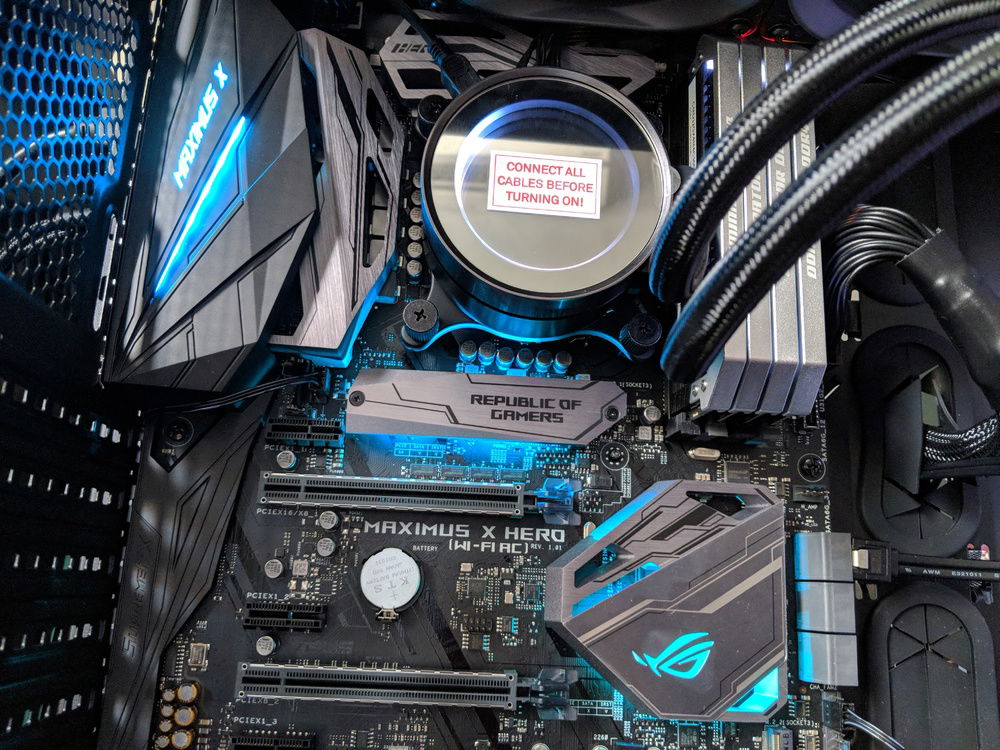 Panic over, everything checks out.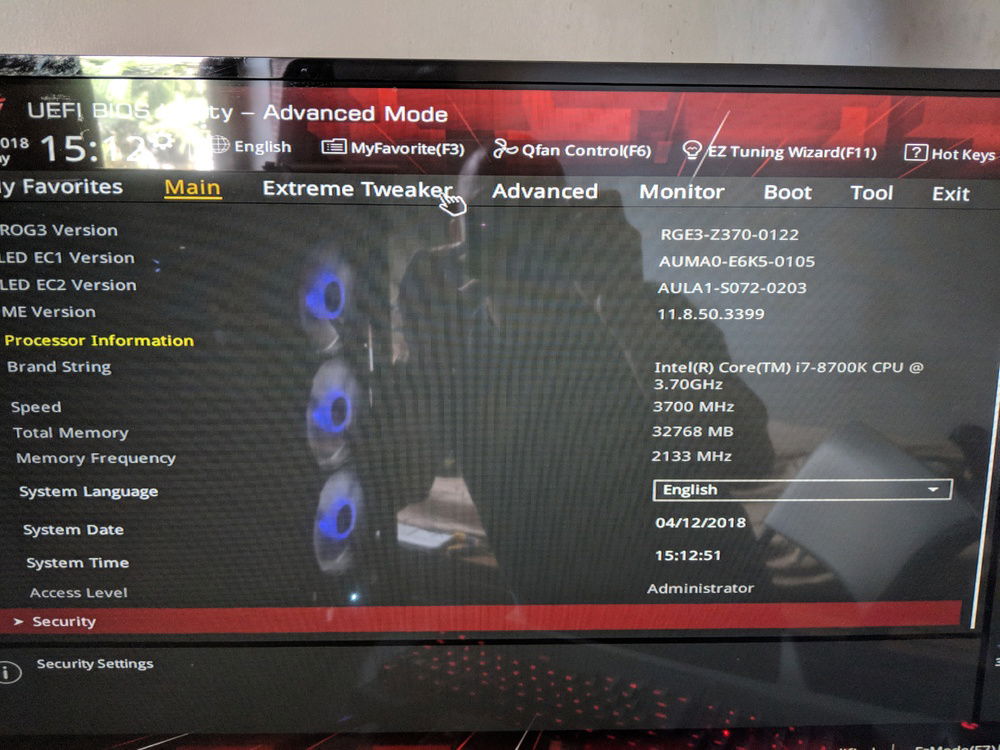 First POST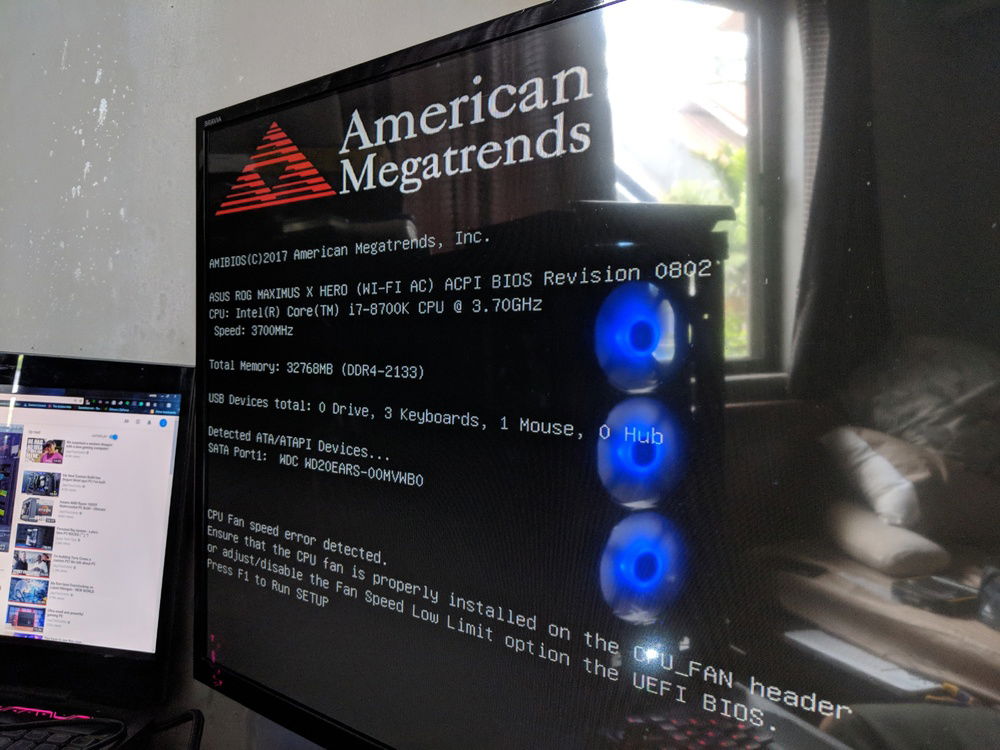 Just needs Boot SSD and GPU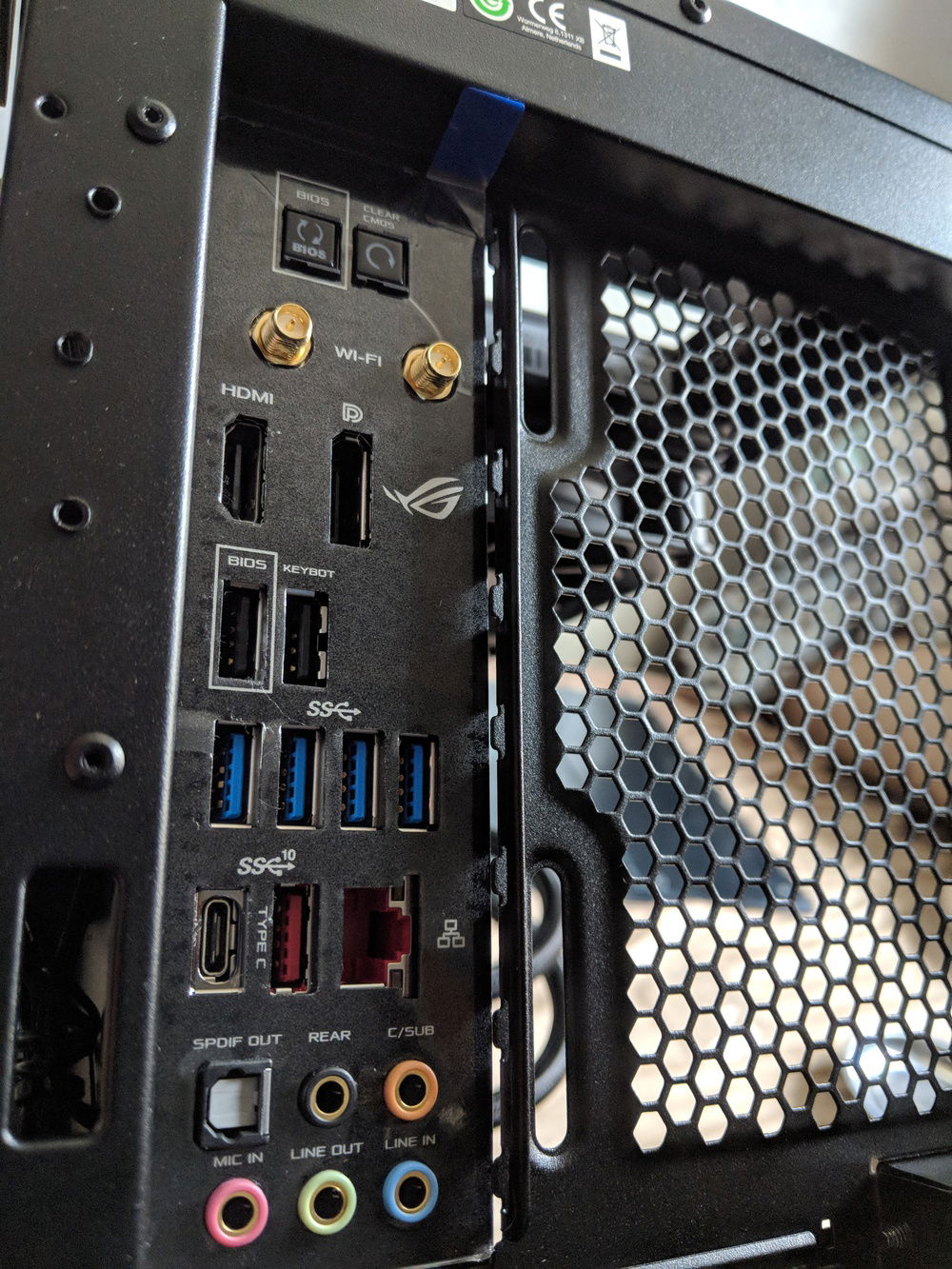 Plastic removals are yum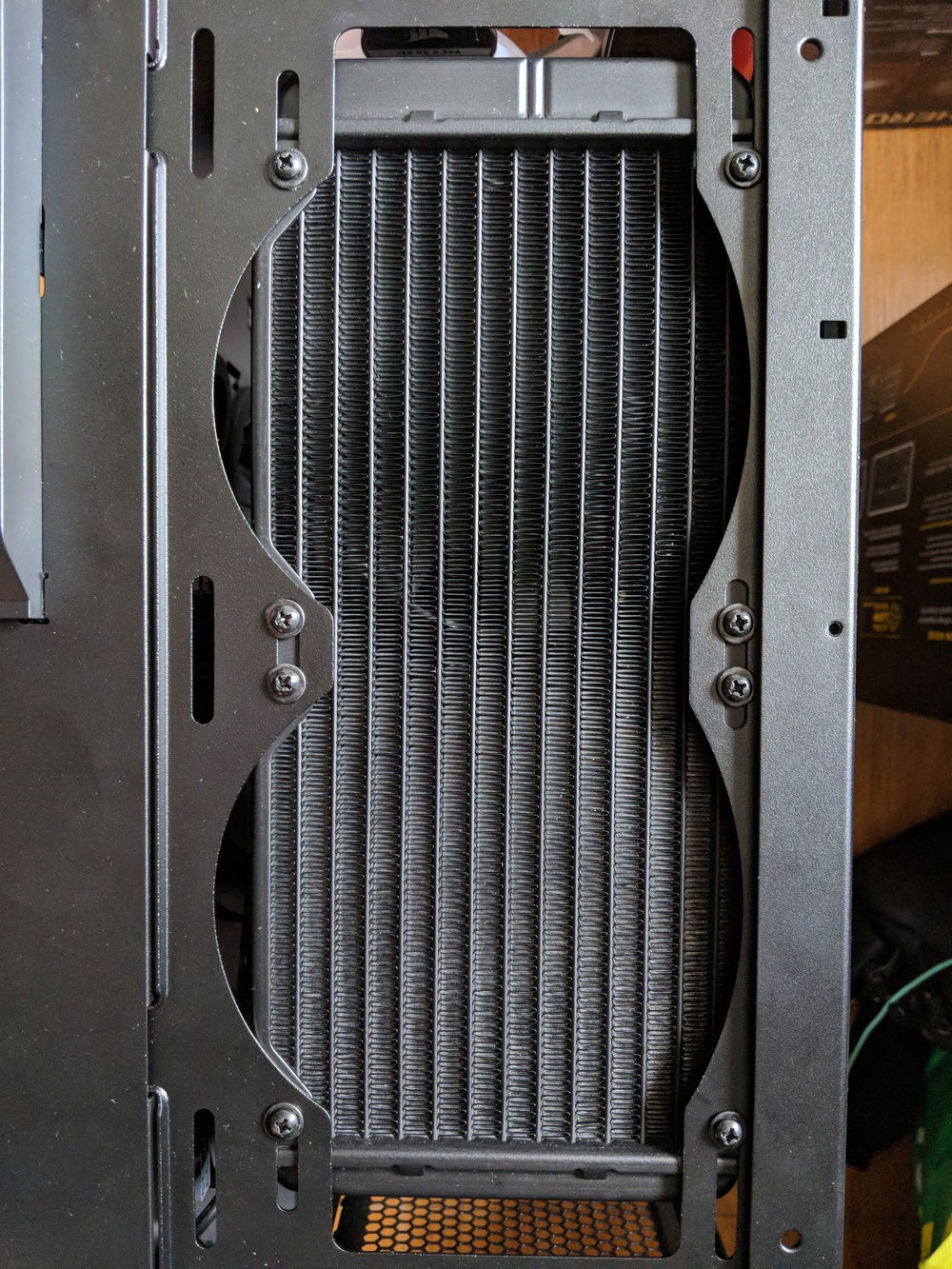 RAD seemed pre-dusty from factory. hmm...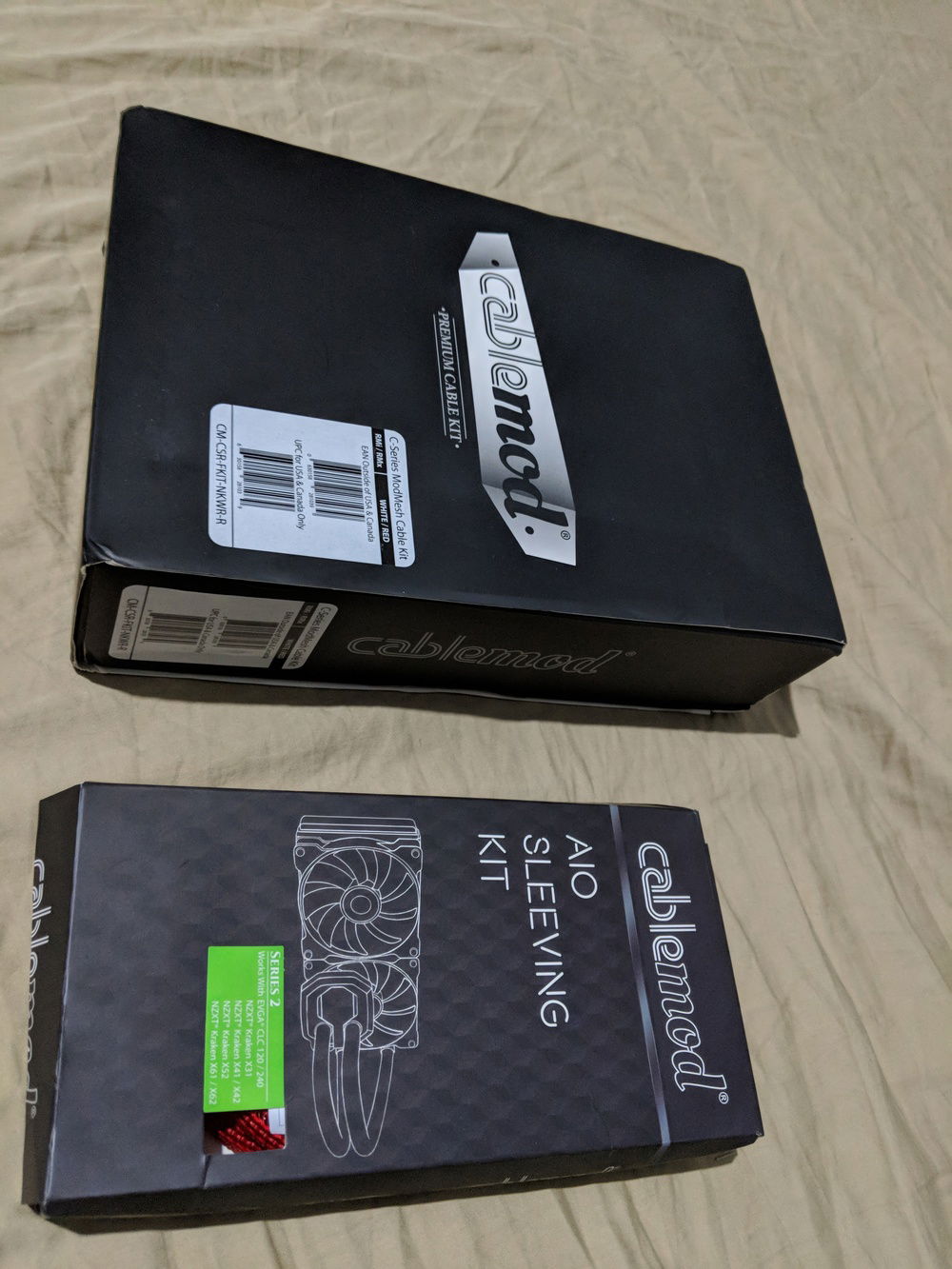 Cablemods are here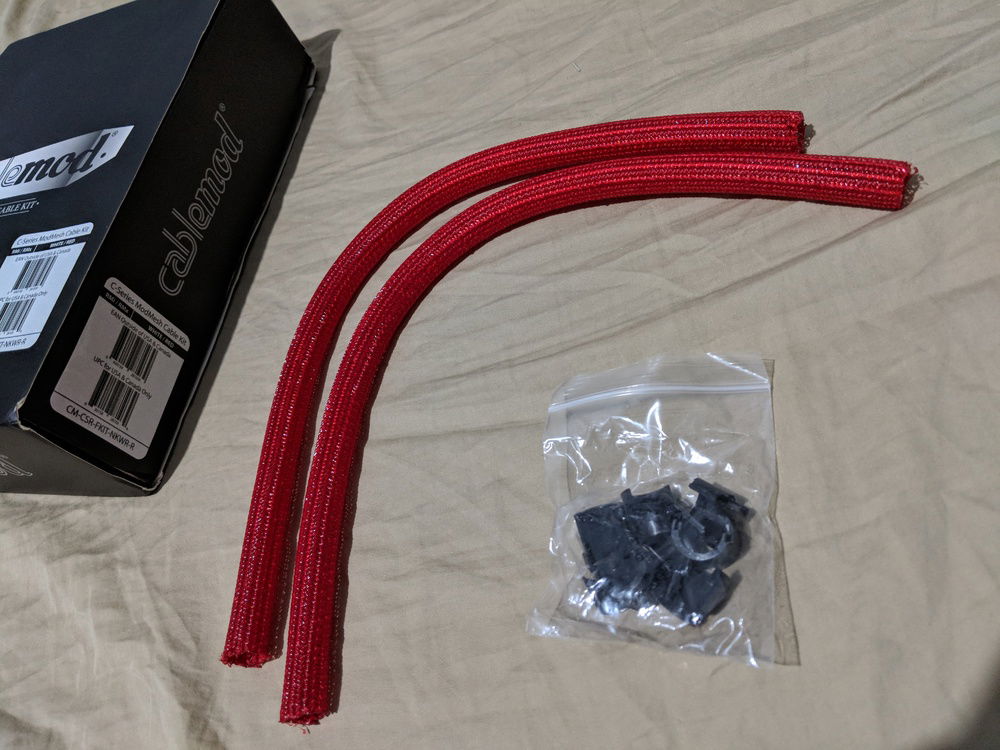 AIO Sleeving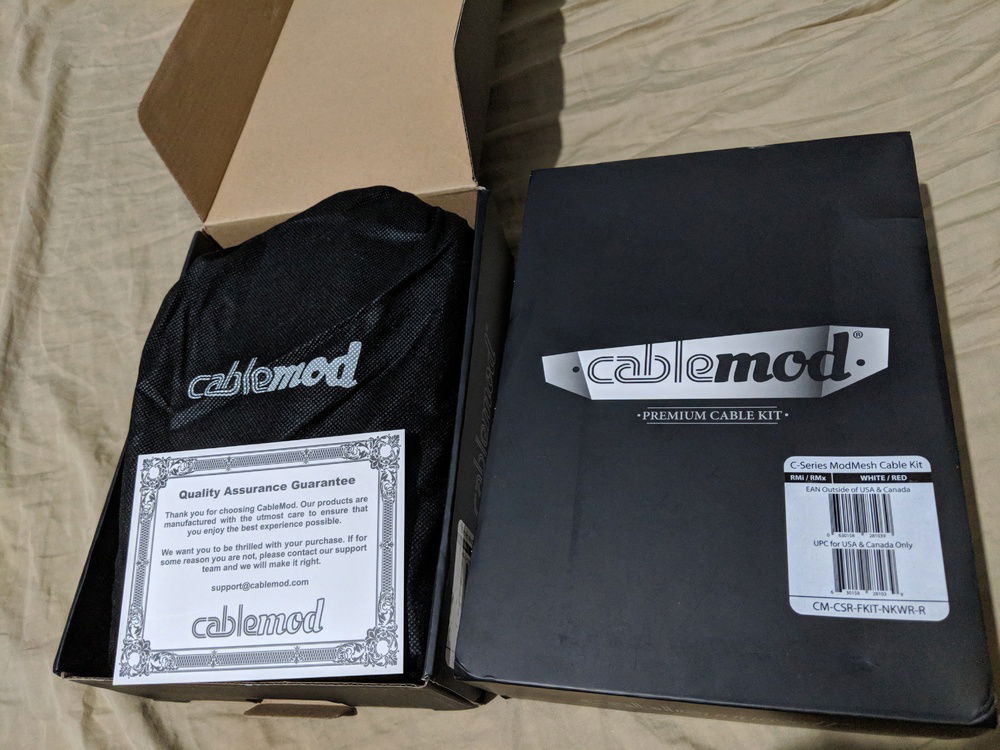 Yessir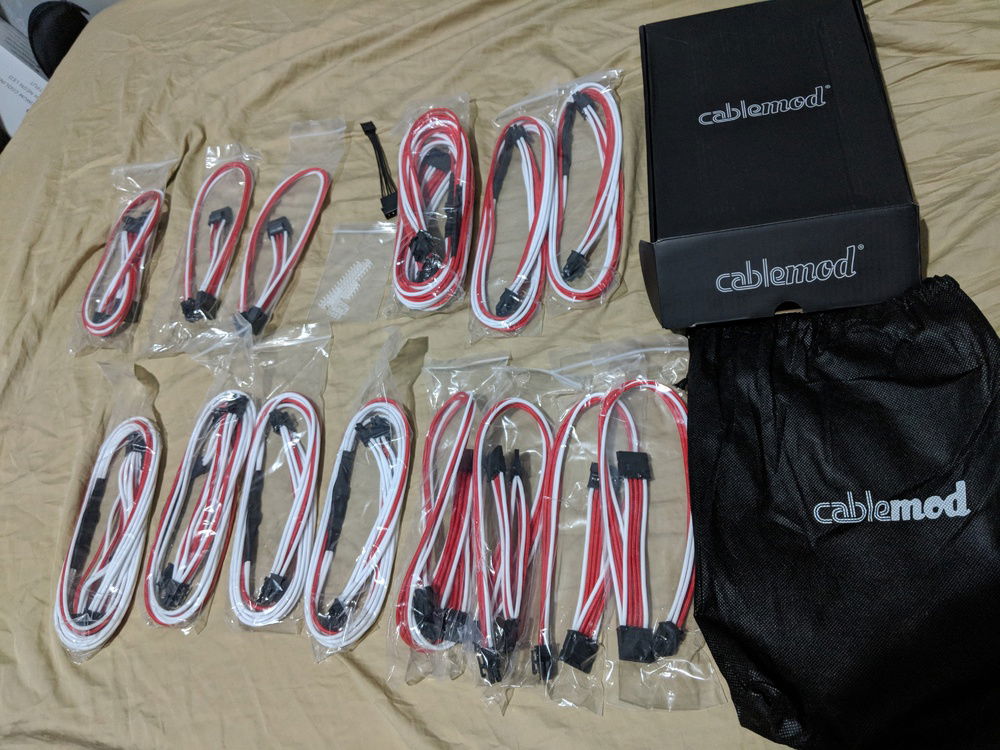 Won't use everything. still feels good to have them anyway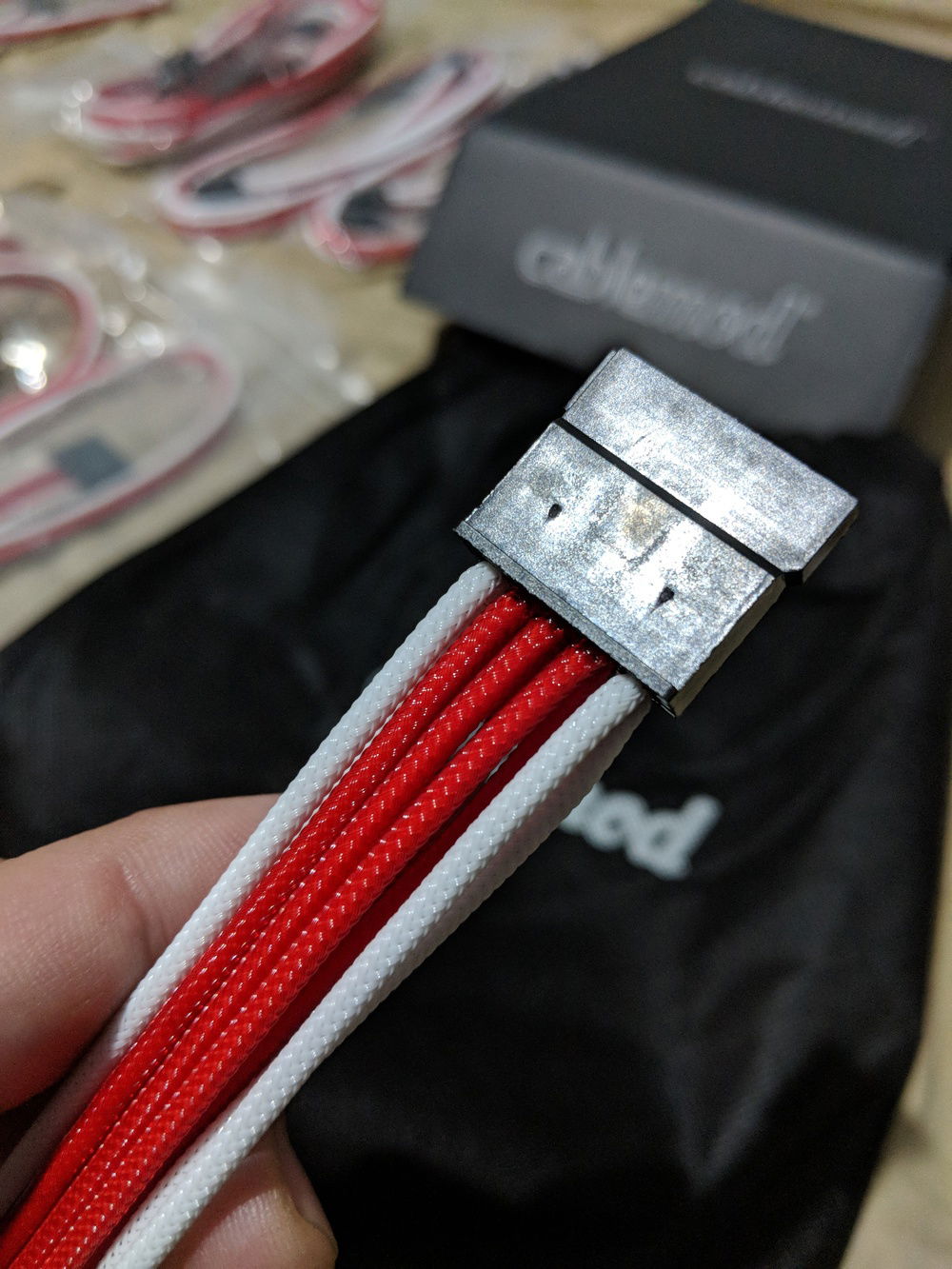 Modmesh were stiffer than expected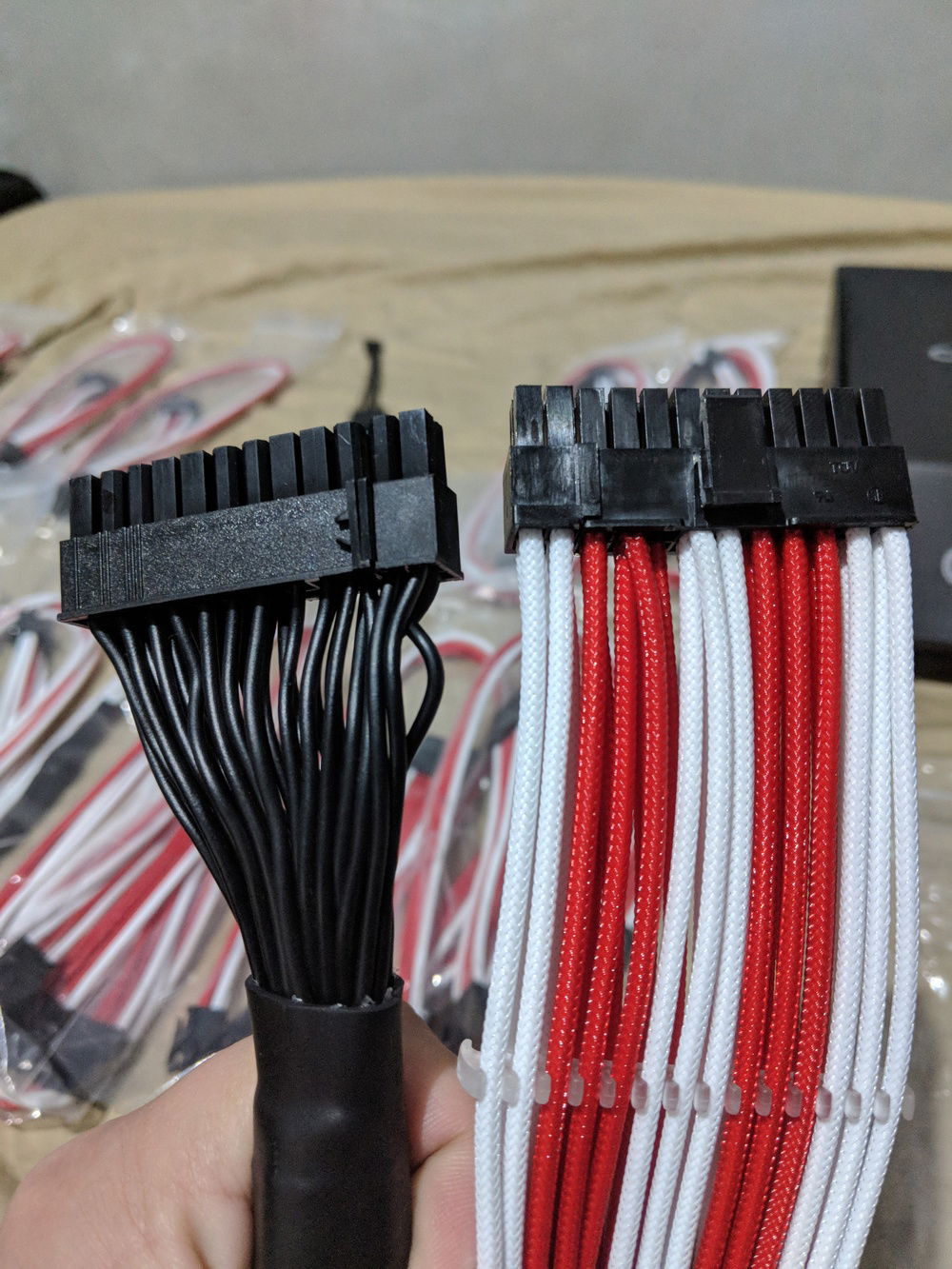 stock vs modmesh. No regrets.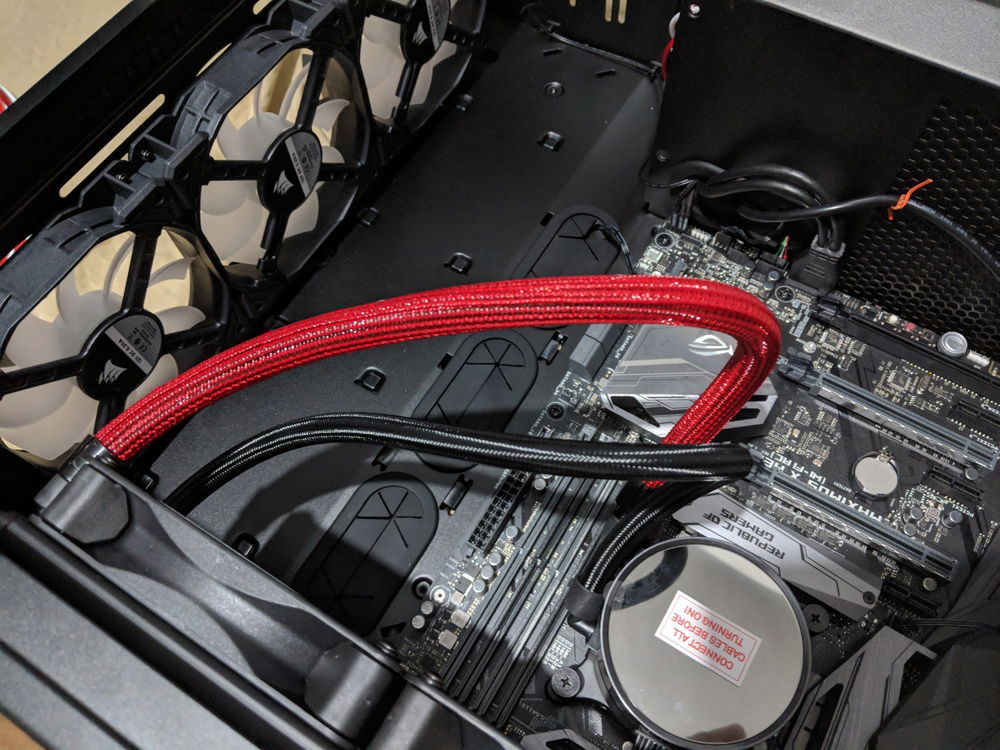 AIO sleeving comparison With vs without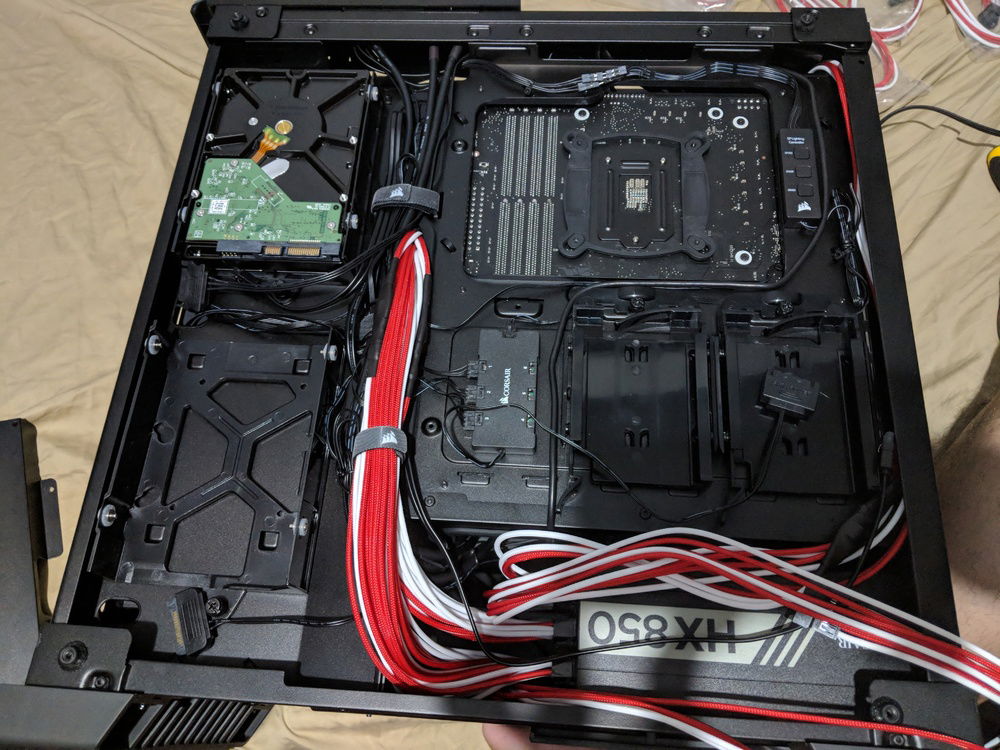 Cable Management OCD in full swing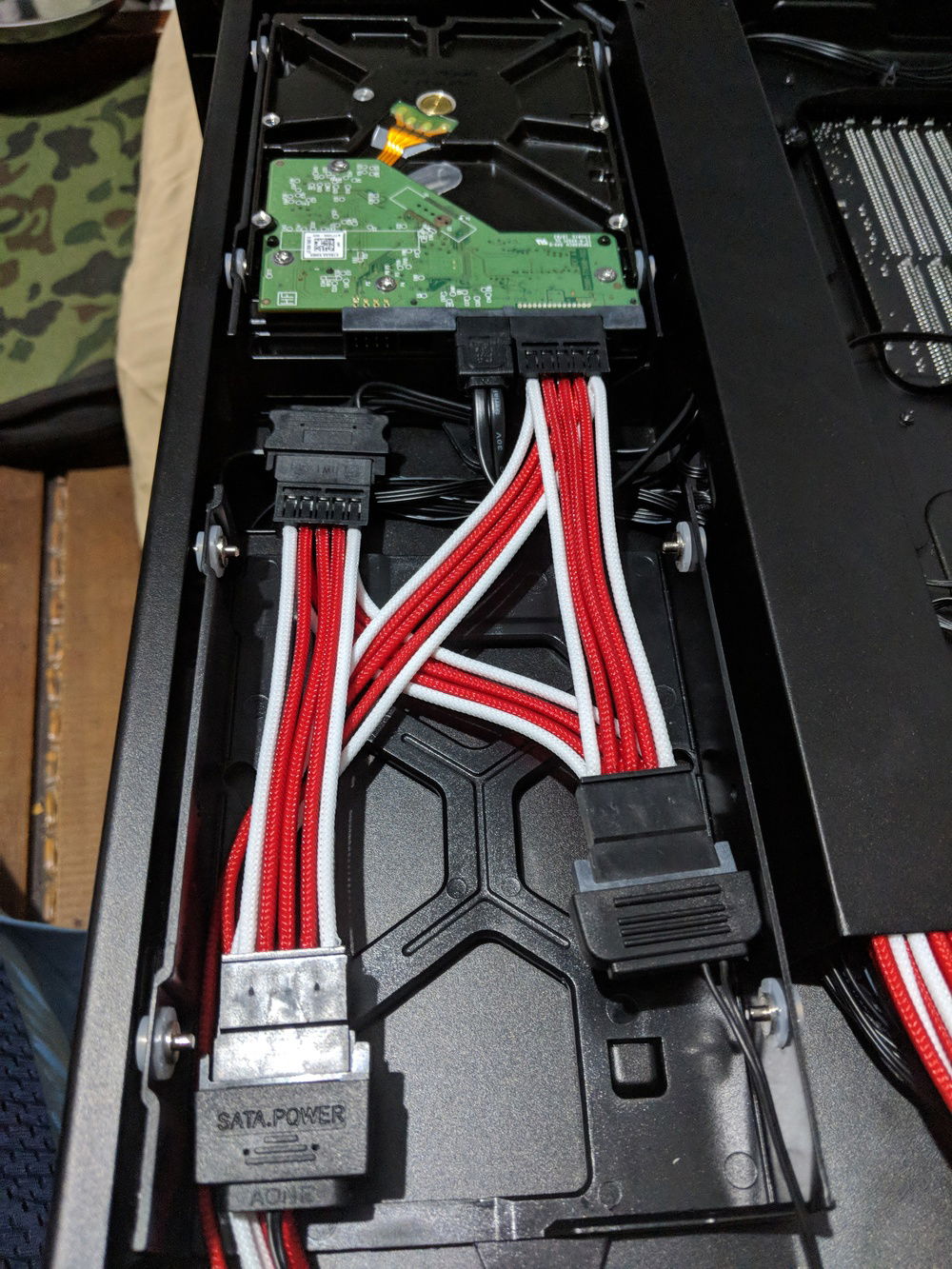 Had to negotiate SATA power needs between HDDs and Chassis accessories; lucky this extension made the connections look neat and interesting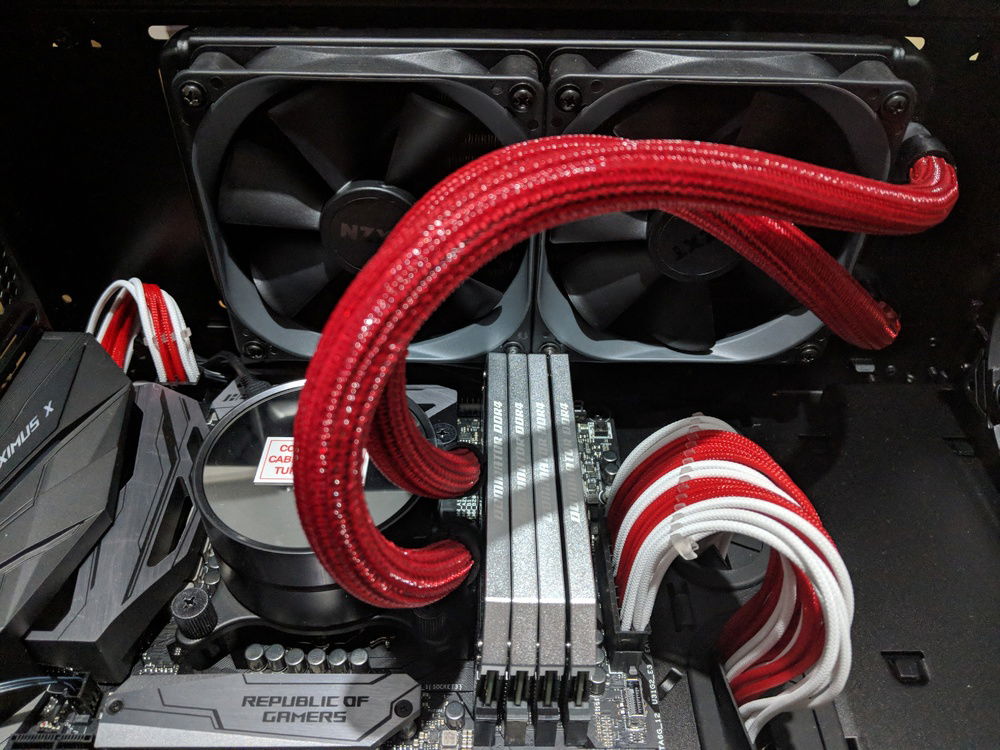 AIO Sleeving and ATX power in place.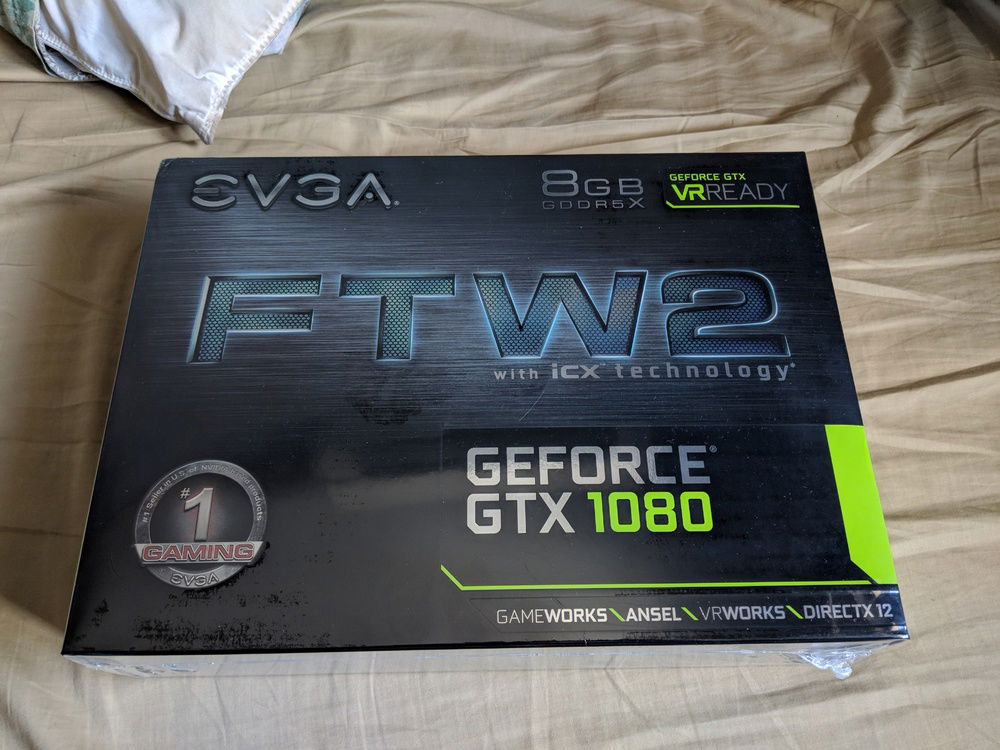 GPU has arrived.
These were a lot smaller in person than i realized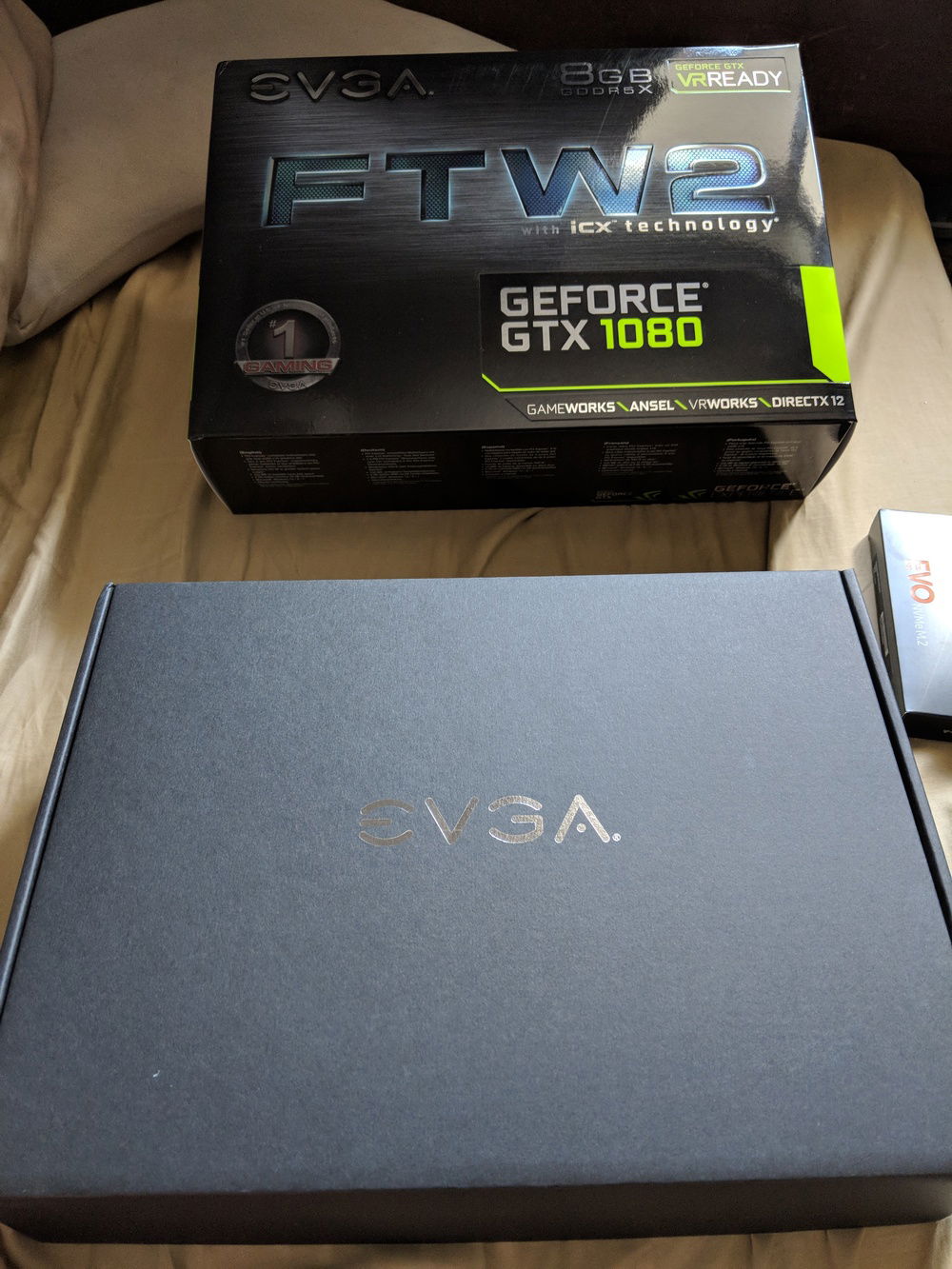 Packaging hype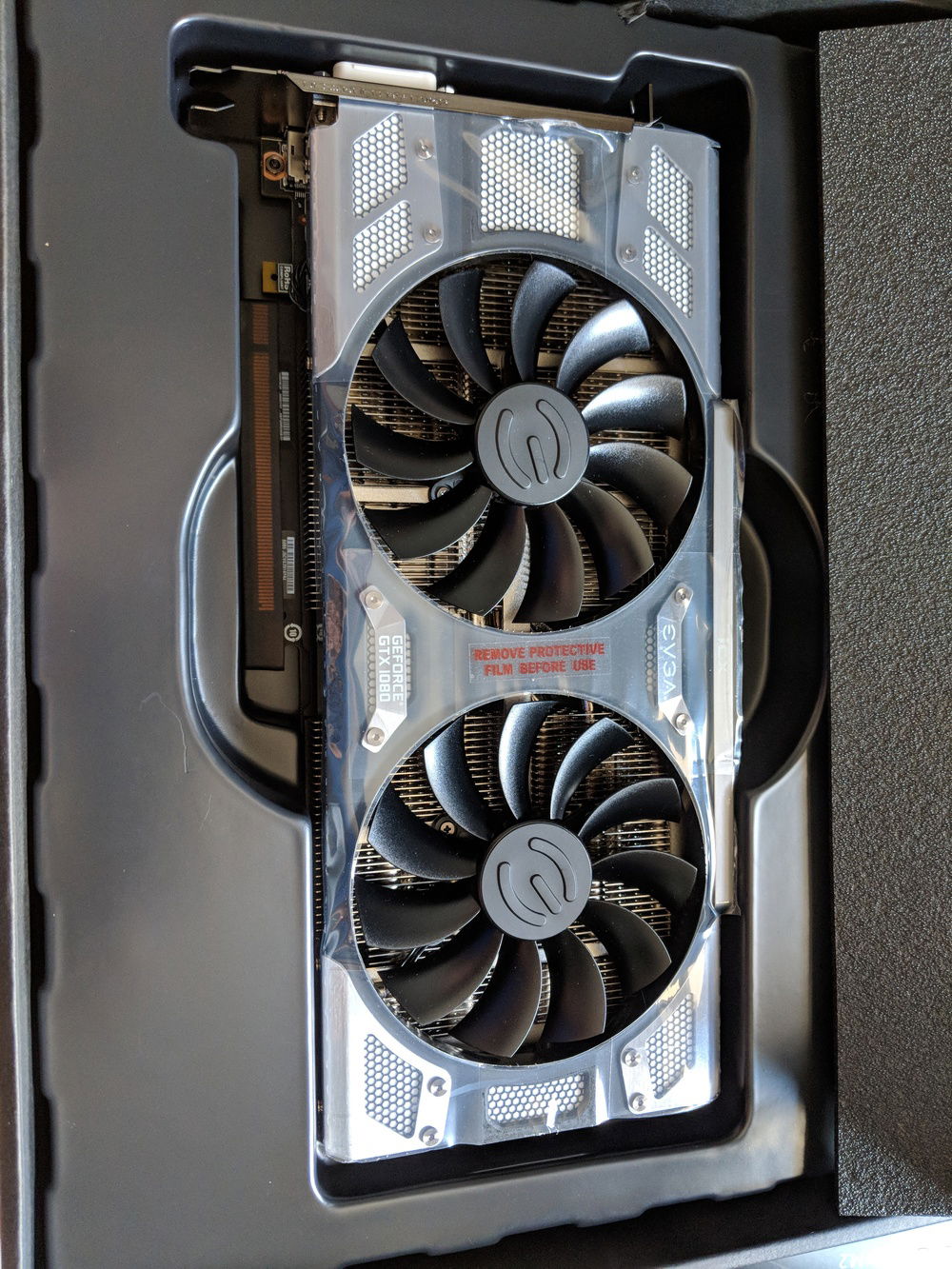 Factory Smell. mmm...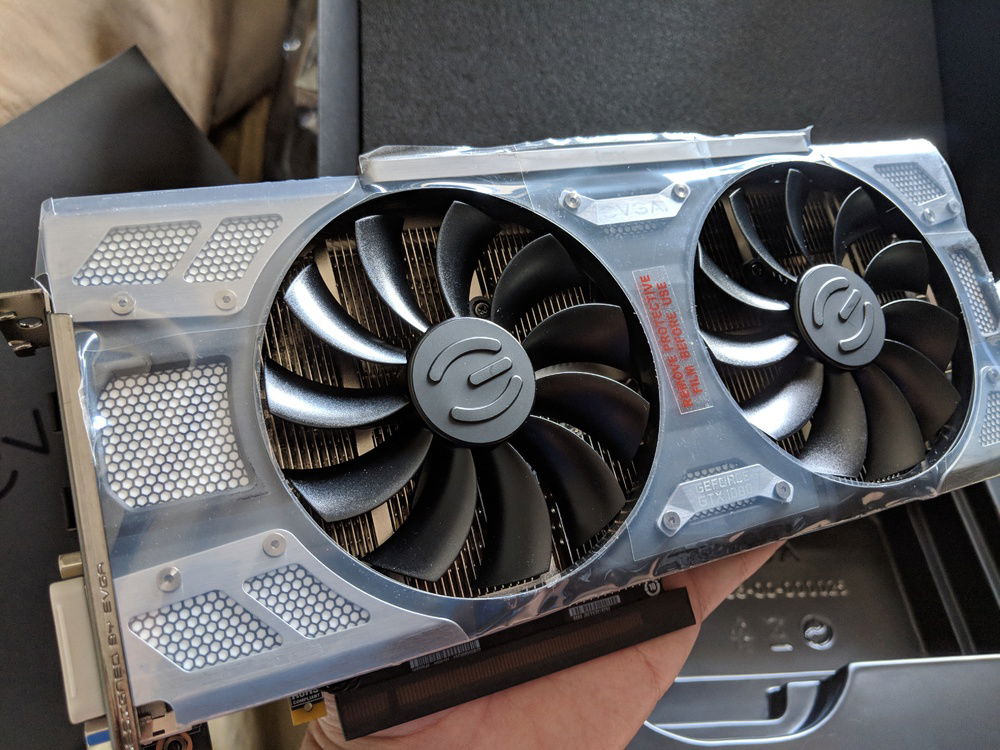 First proper GPU in AGES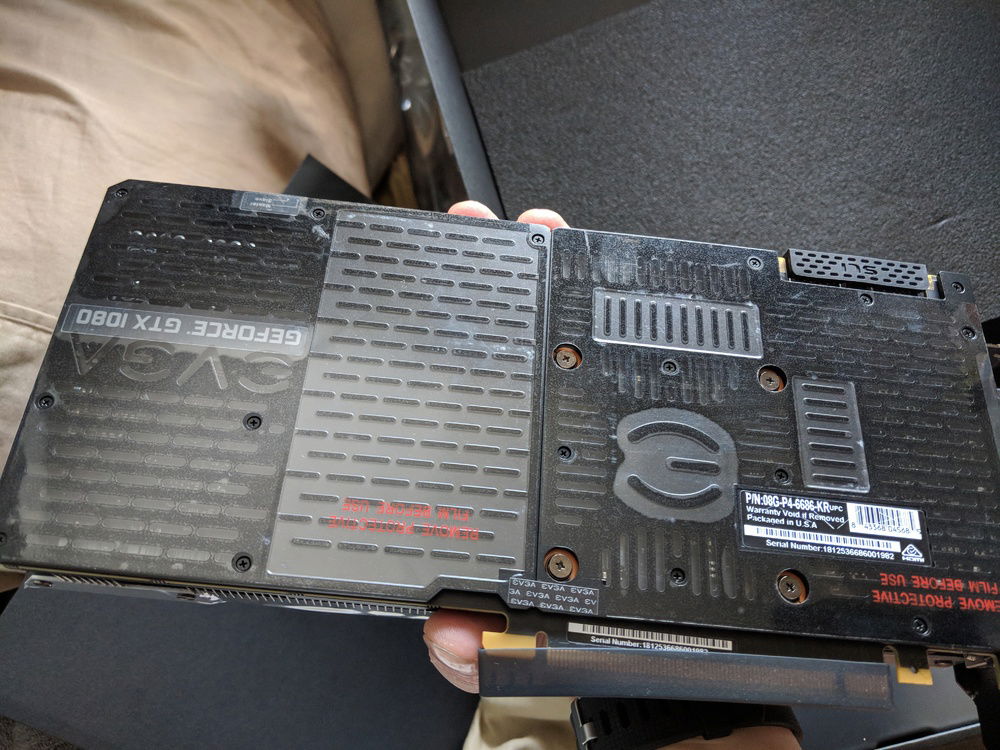 backplate plastics must go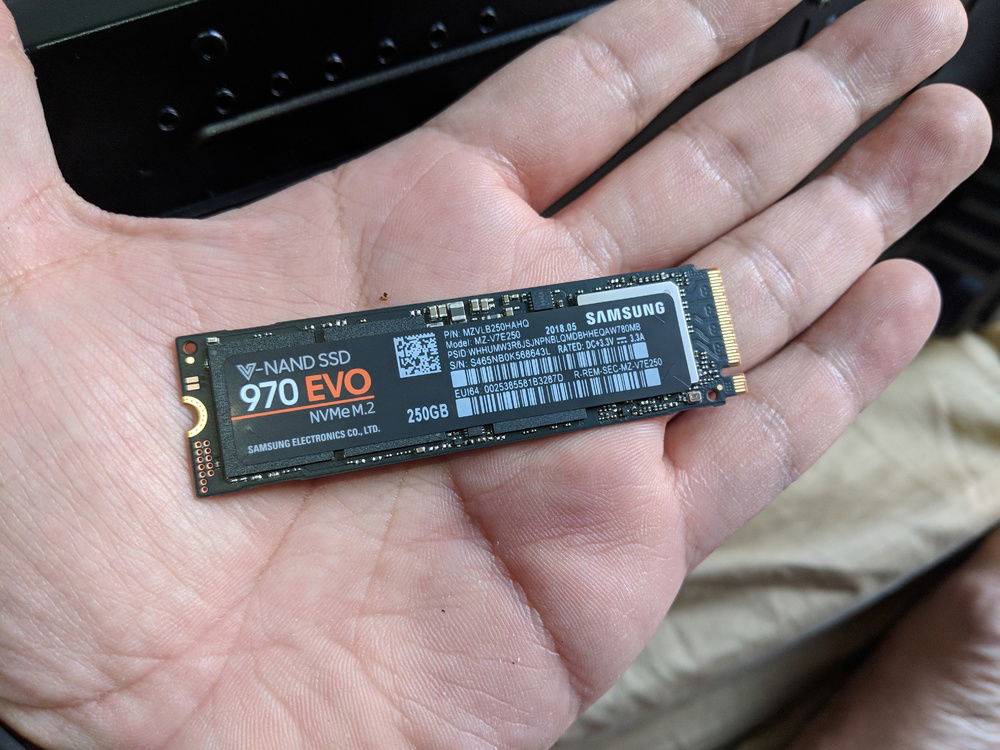 reminds me of a stick of gum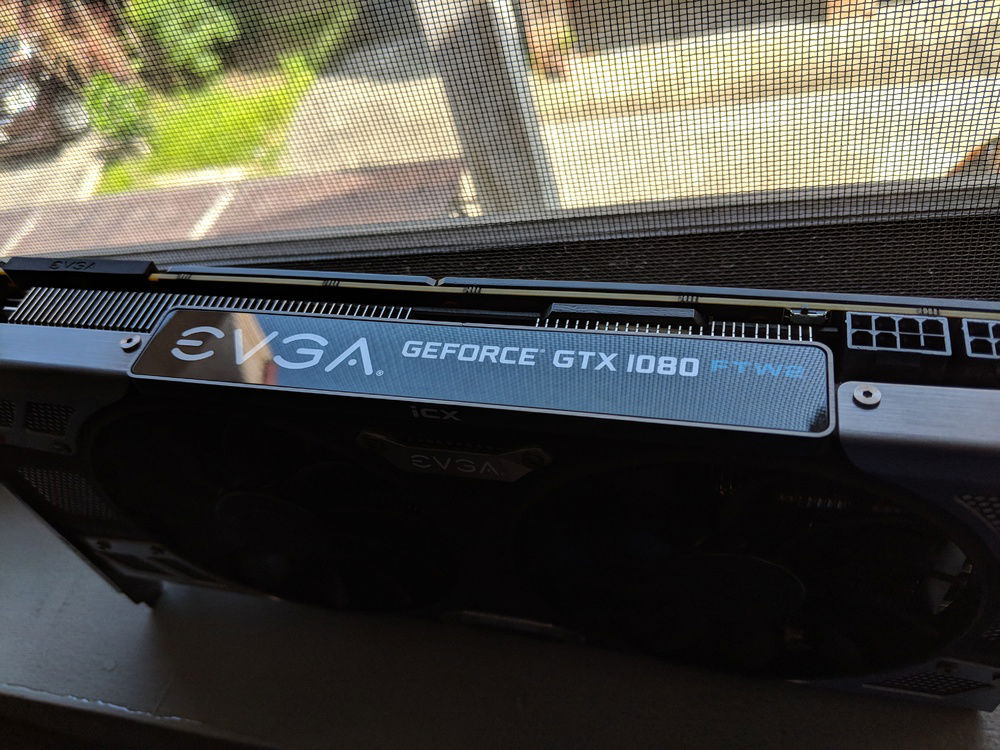 shiny. mmm.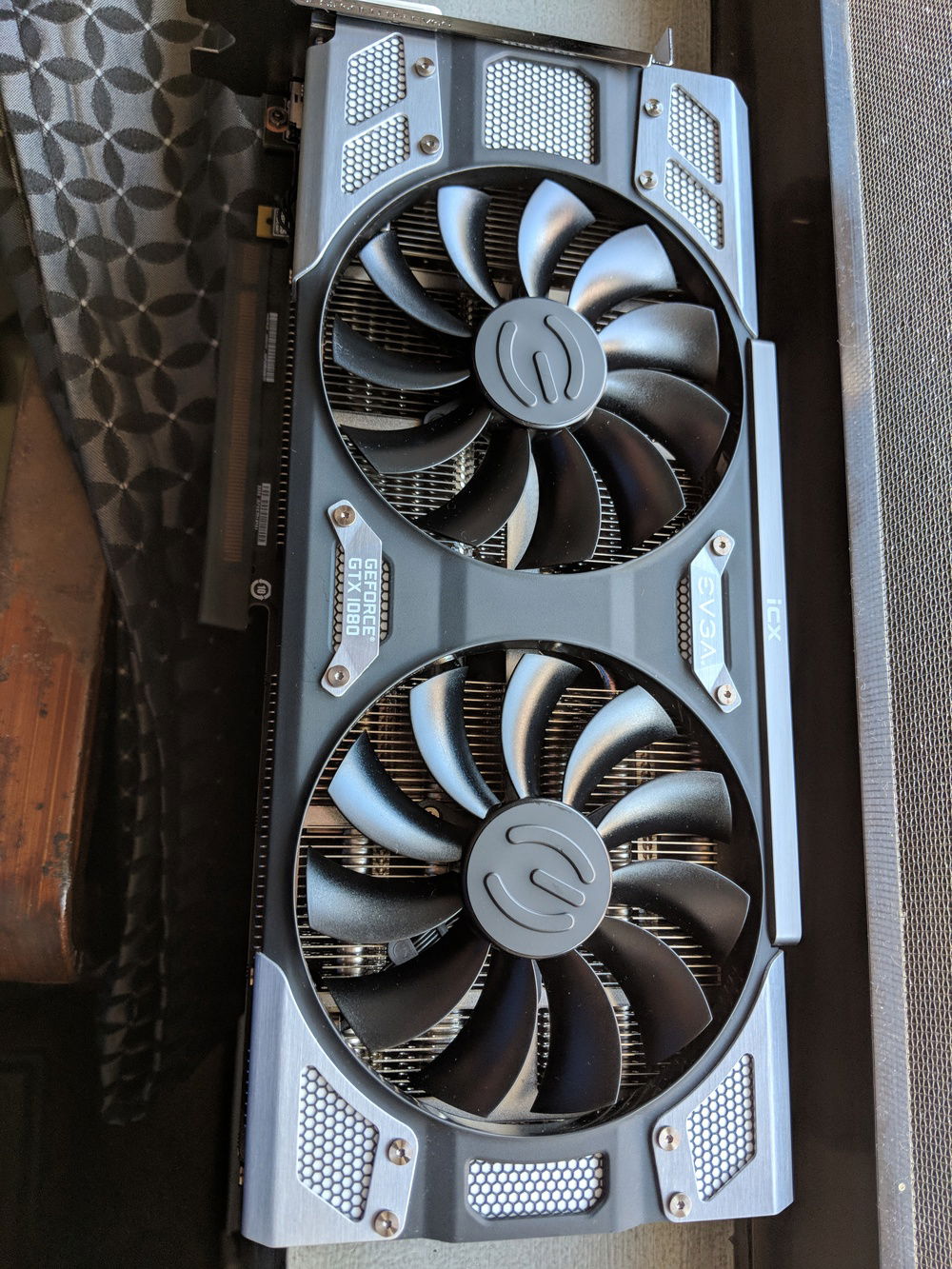 Off comes the plastics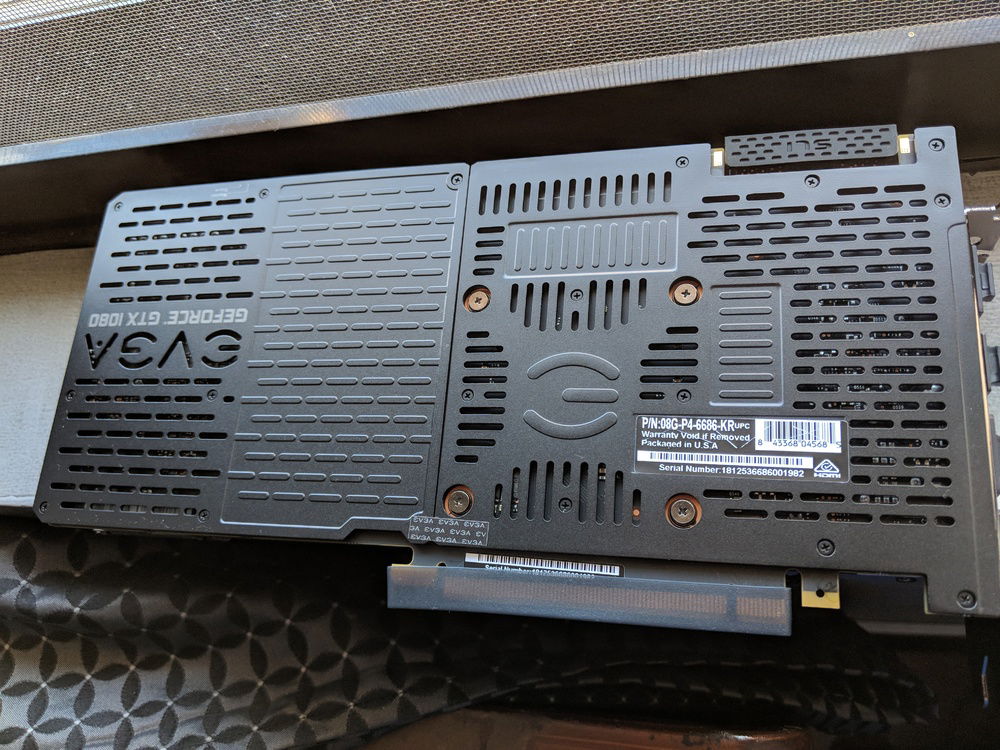 hope ICX is worth it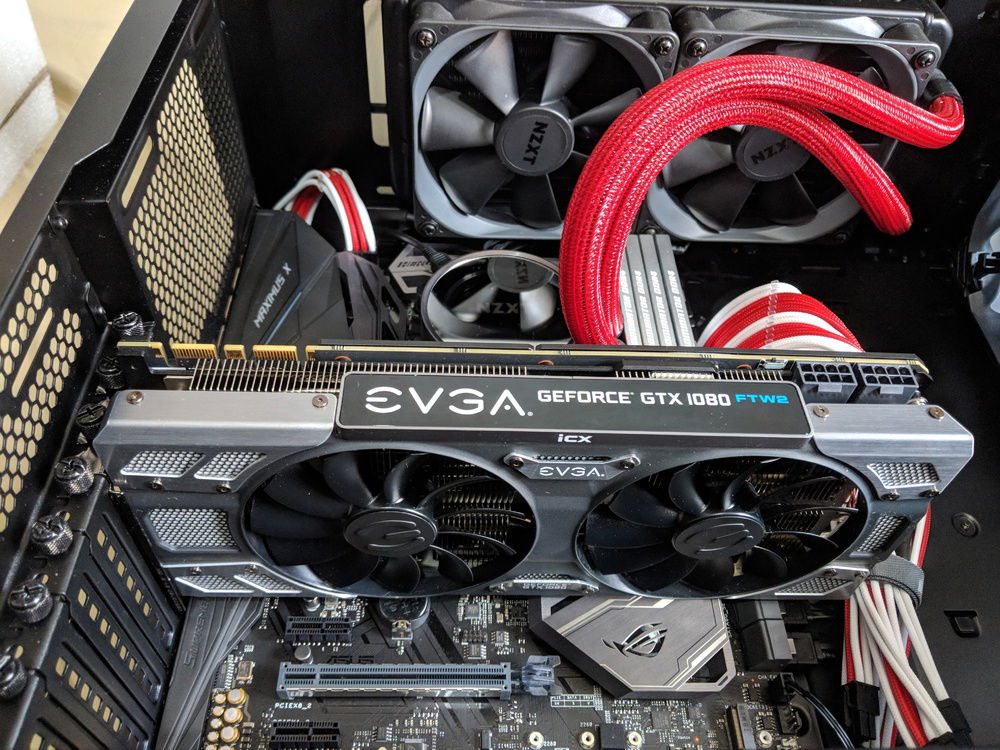 GPU in place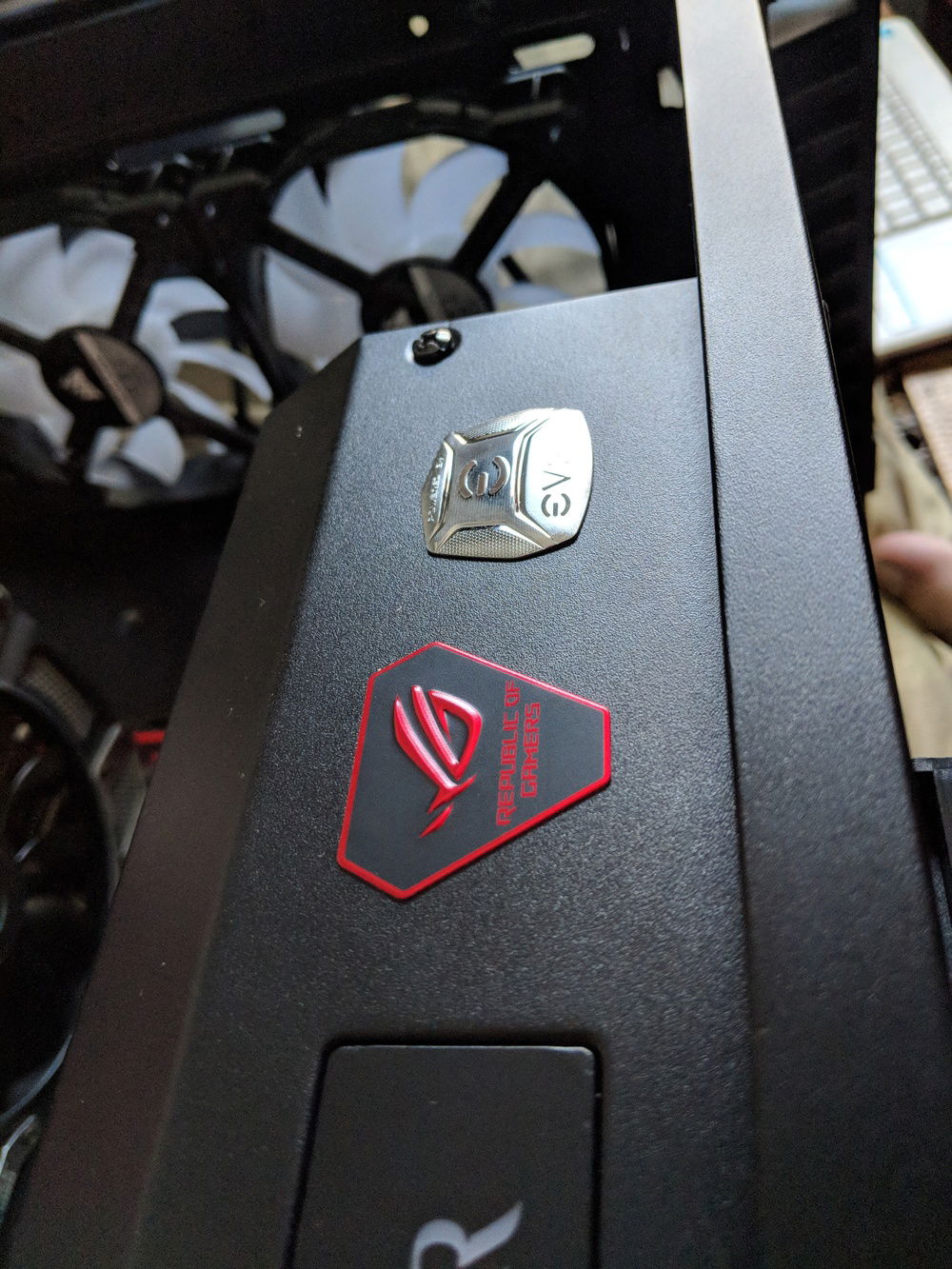 More branding. ROG plate's adhesive was frustratingly weak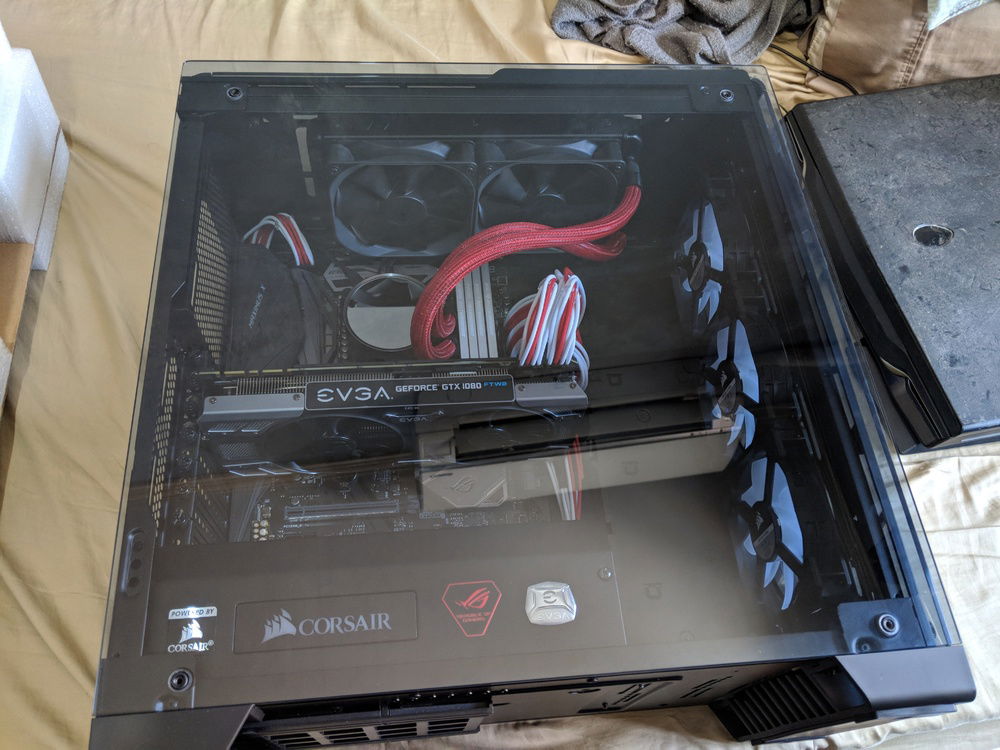 Glass cover in place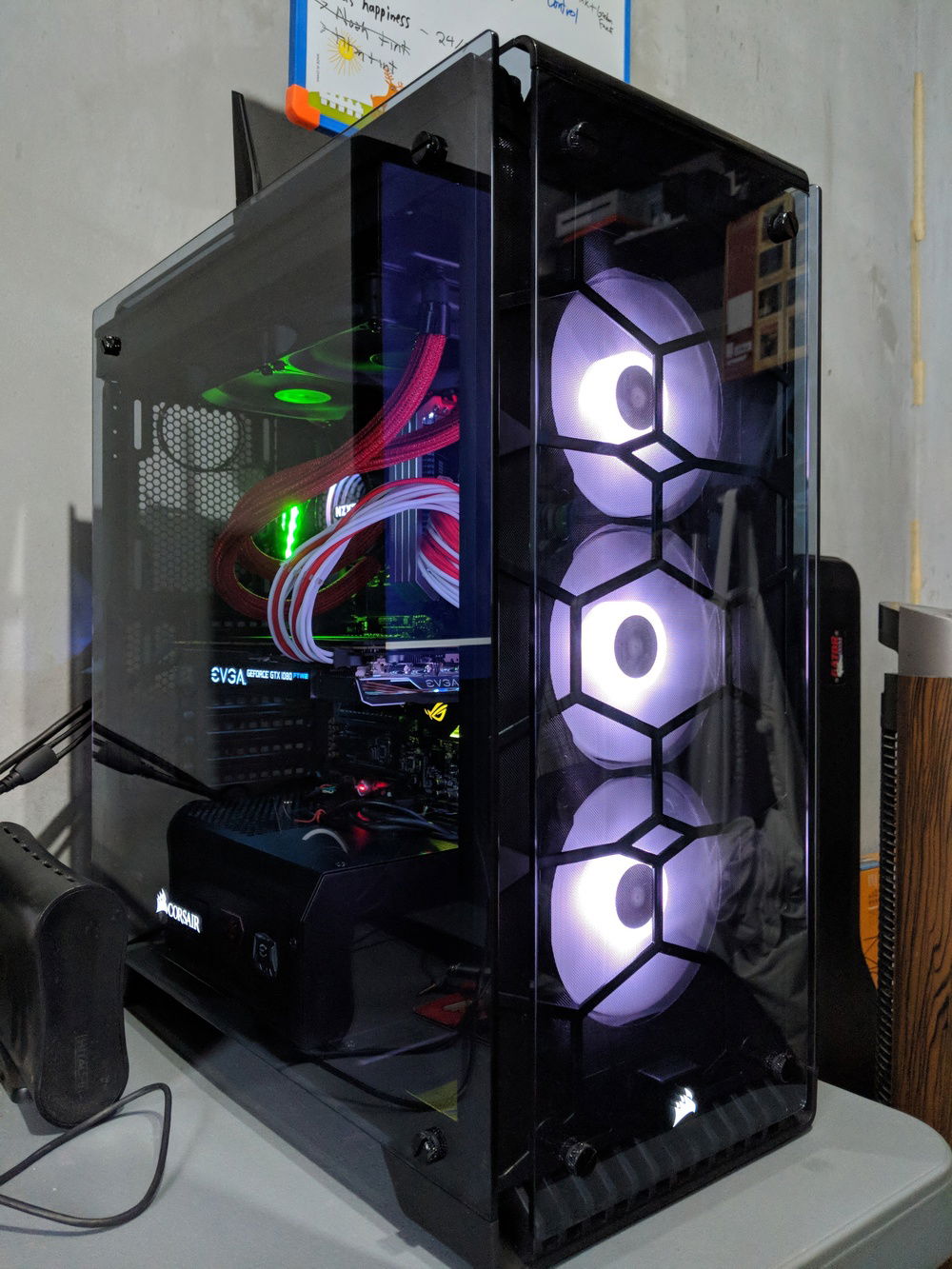 First boot with GPU and SSD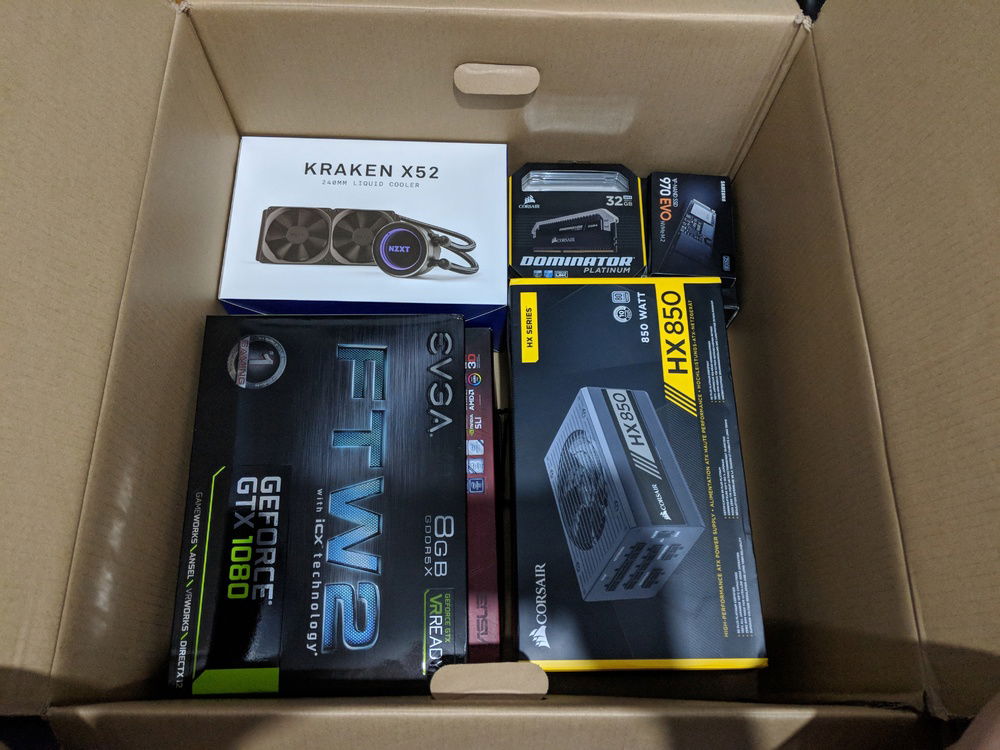 Off to Storage!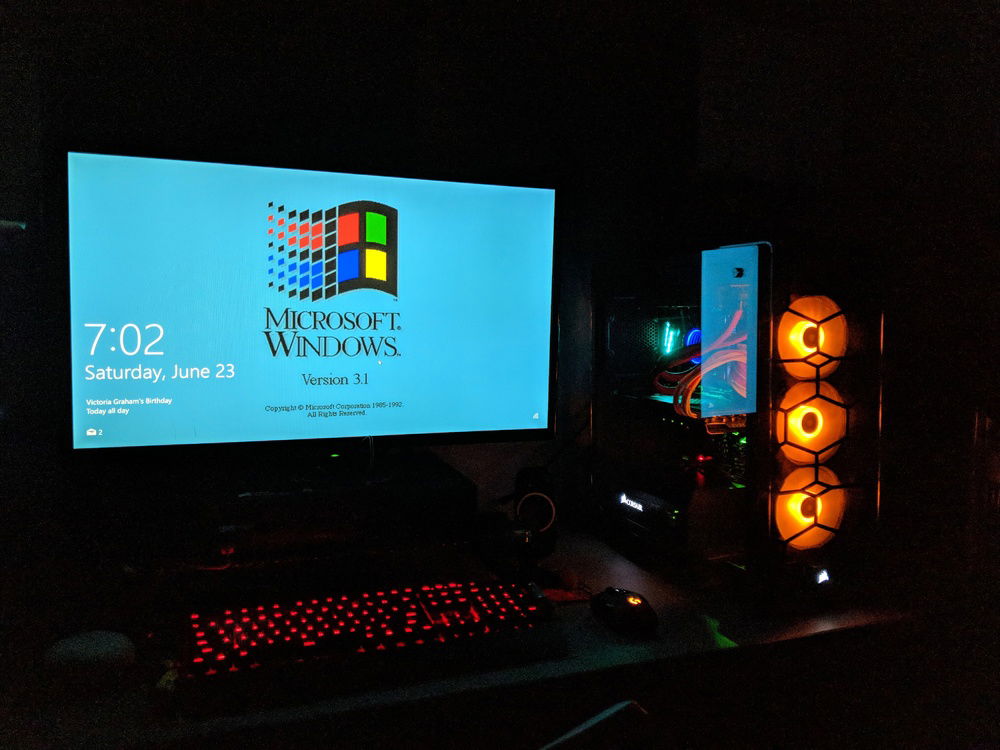 OS installed. RGB all still in rainbow unicorn vomit mode.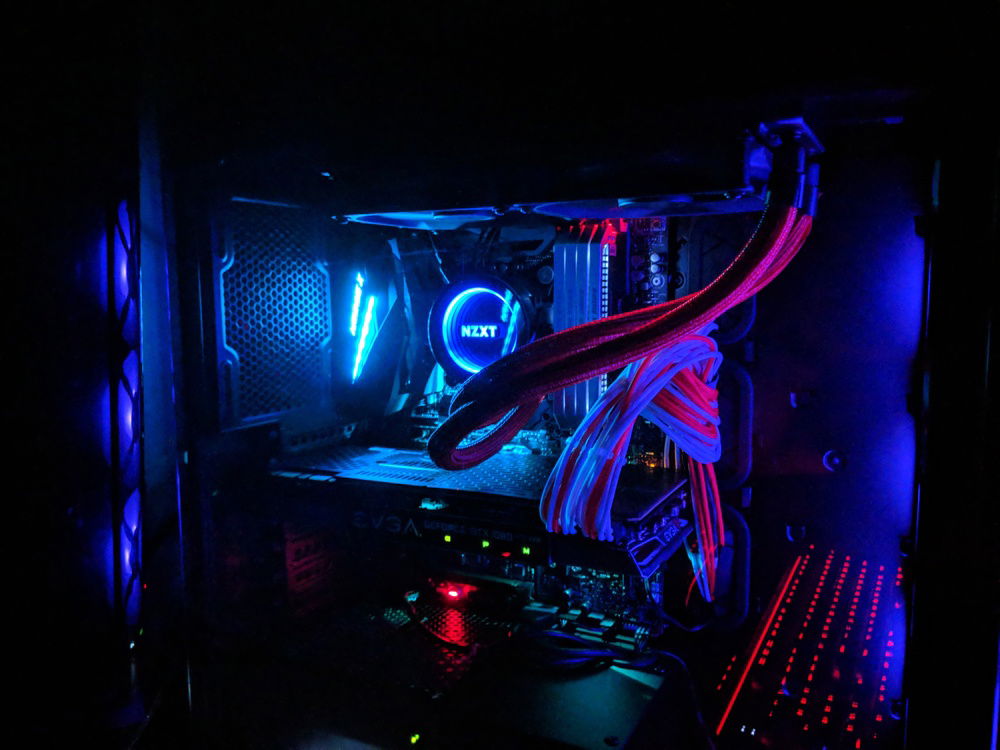 My new room night light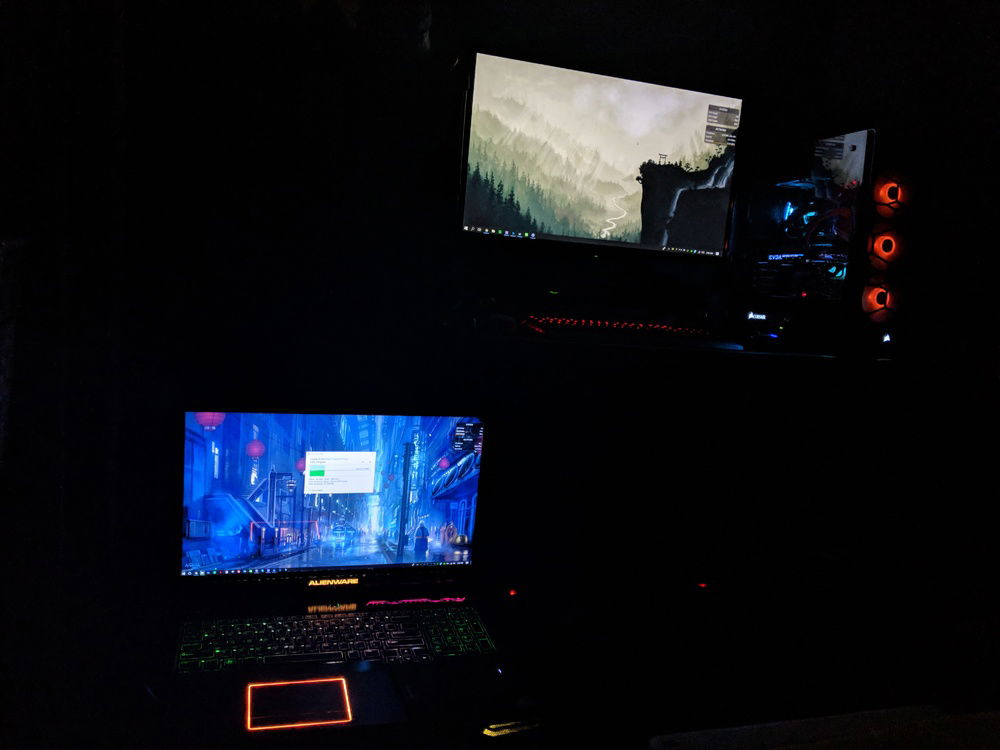 Dark Rainbow with my previous daily driver: Alienware M17x R4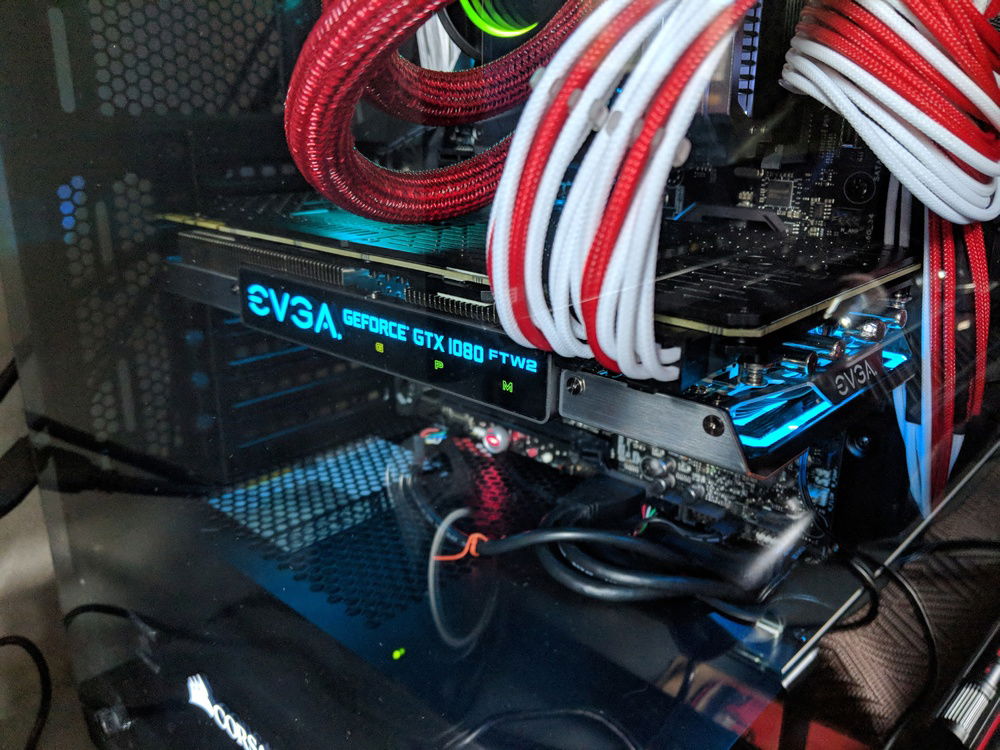 Need more cable combs.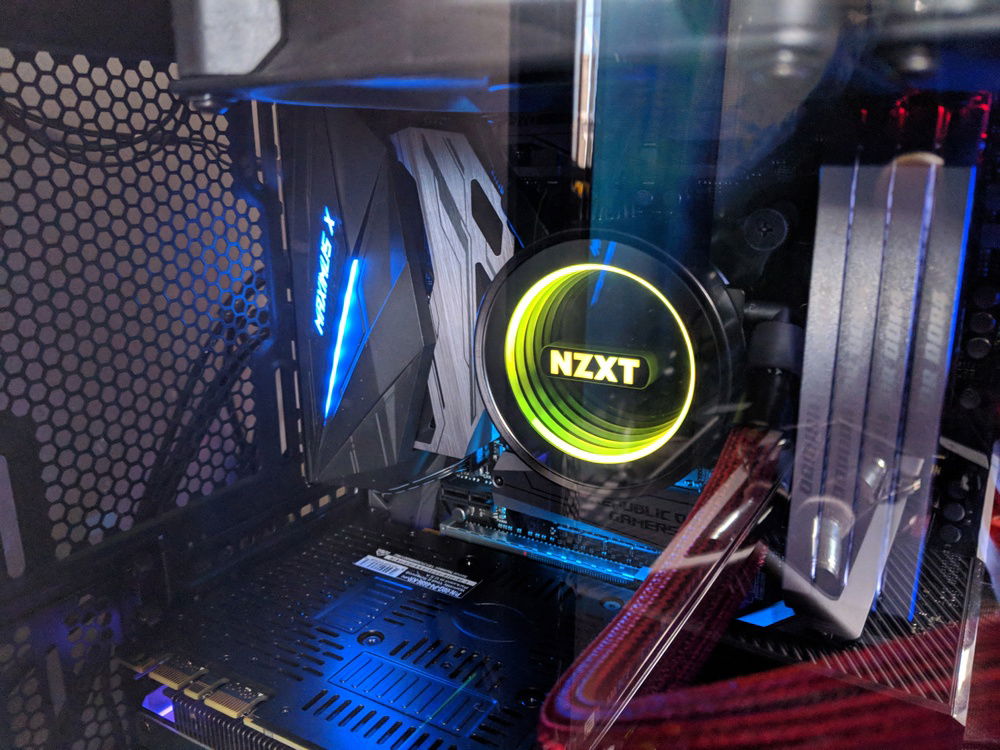 configuring AIO Pump lighting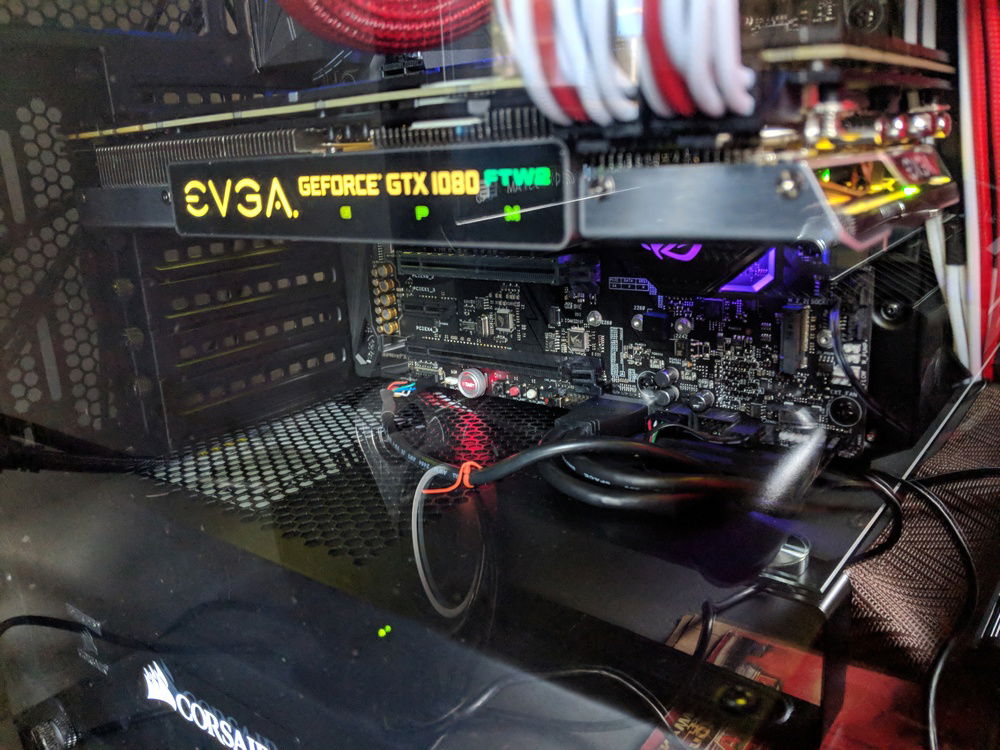 Same with the GPU Logo lighting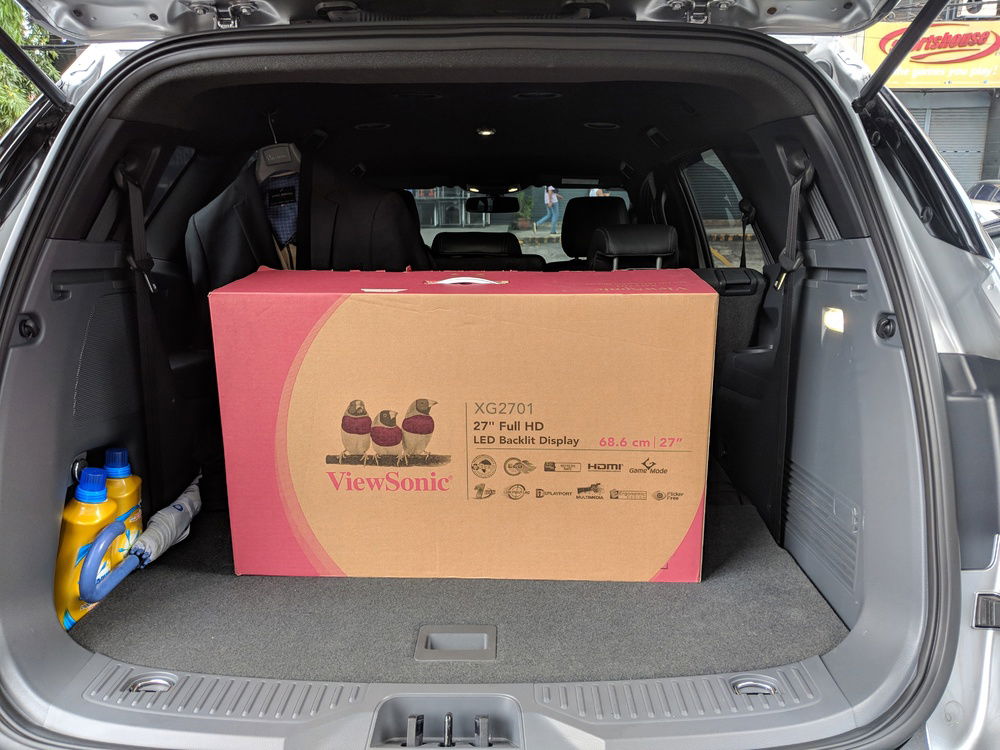 Hello 144hz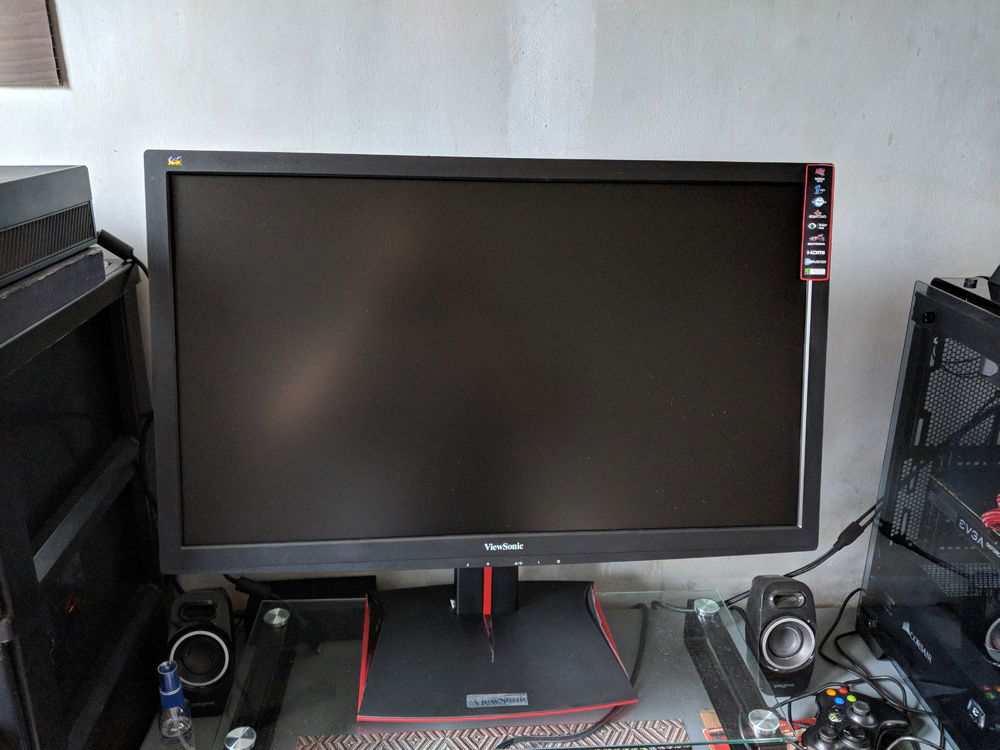 Smaller than my previous 32" LED TV, but superior in every other way.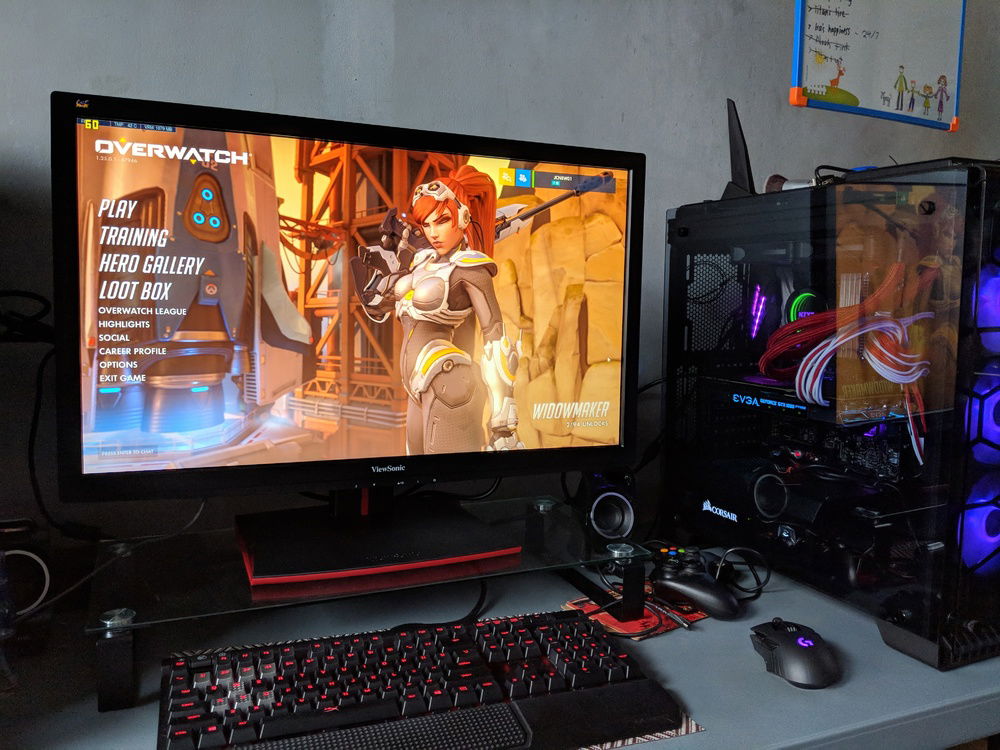 FPS games on 144hz: consider me a believer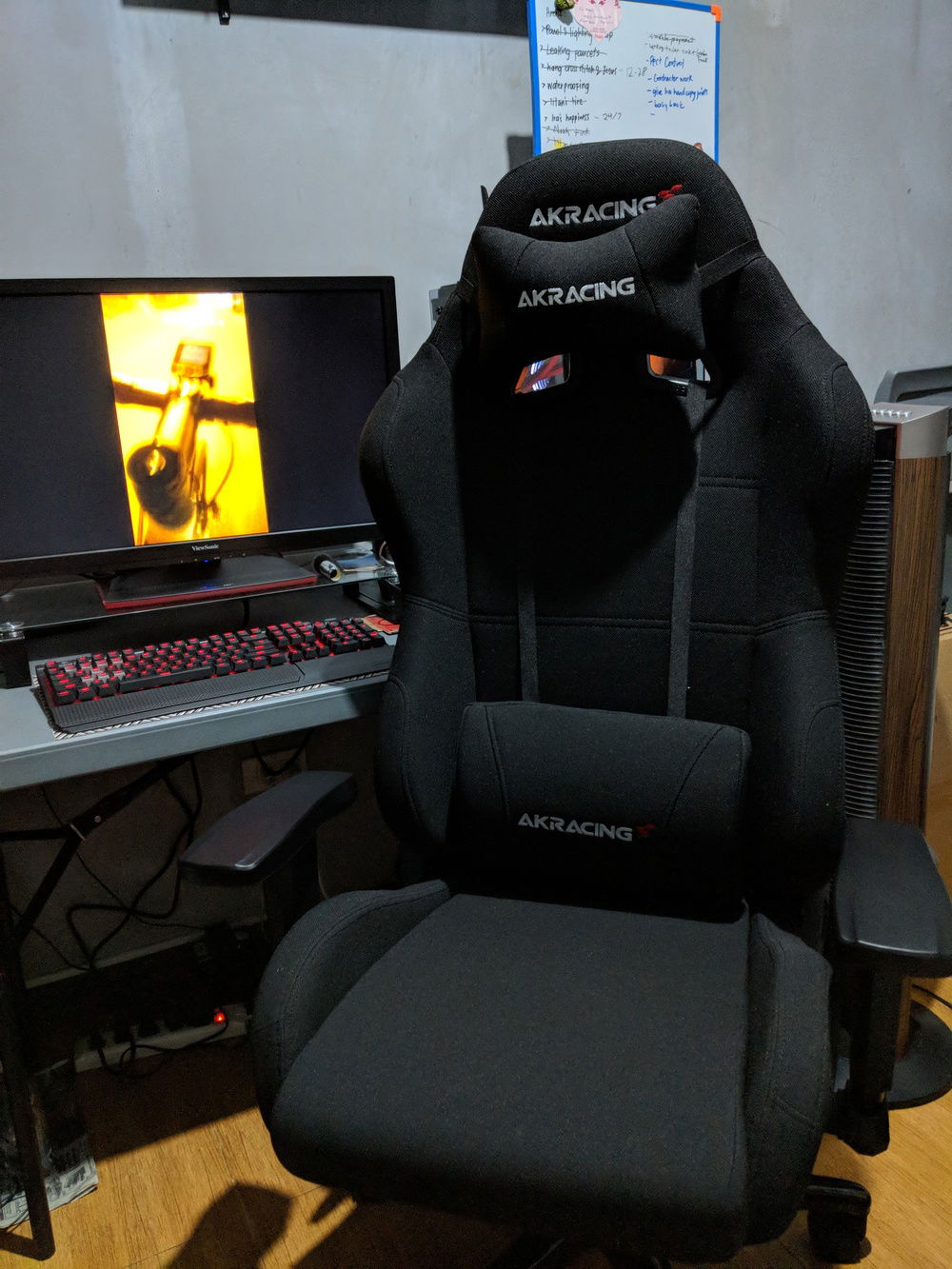 Gaming chair, because why not? +15fps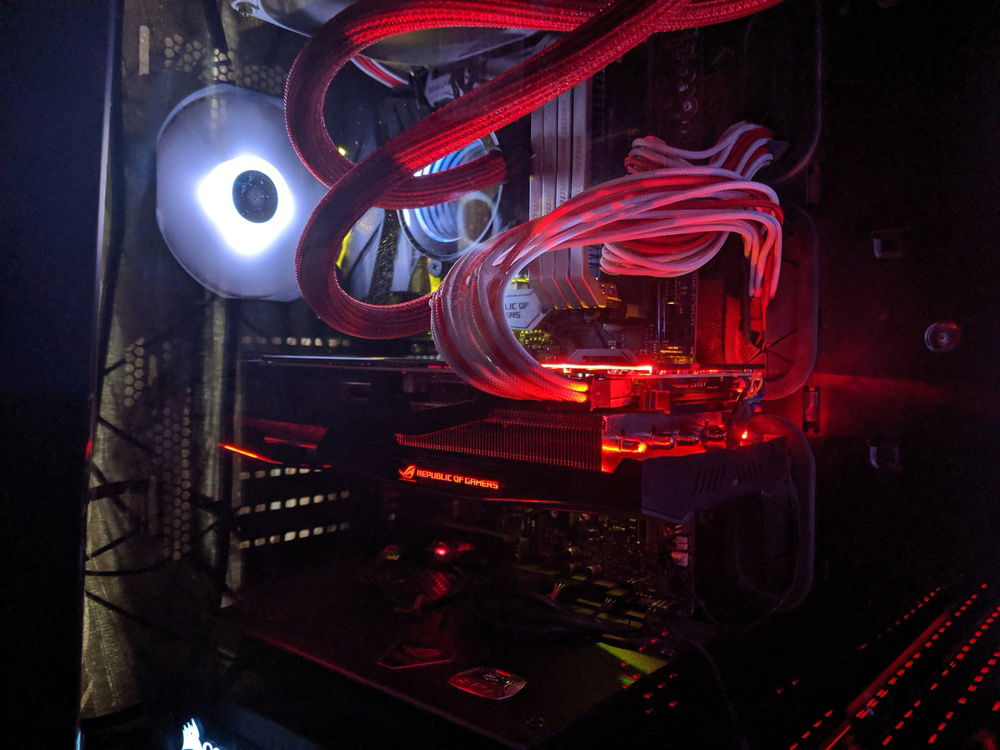 Officially on RTX now.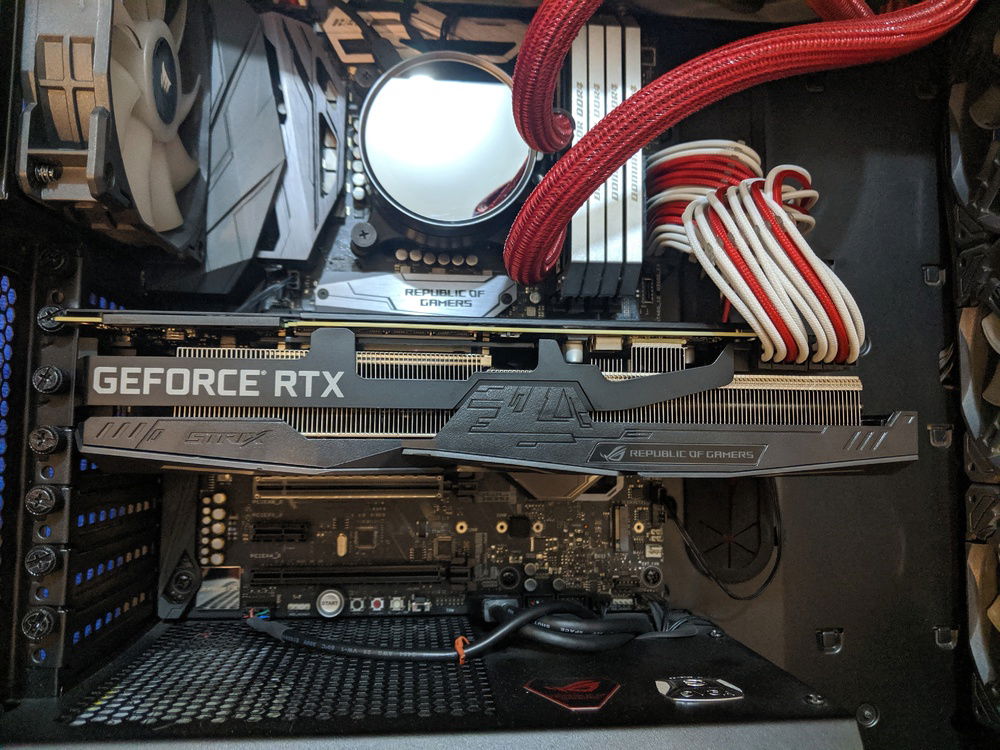 Can't help but feel the Strix design causes an optical illusion of slight sagging...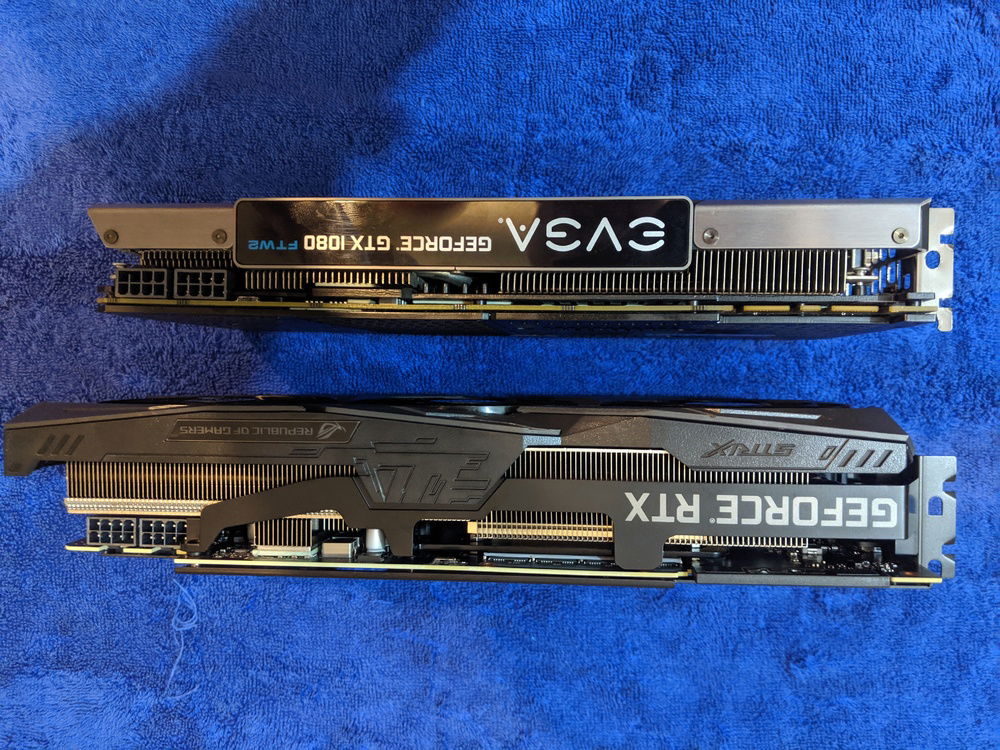 that's thicc...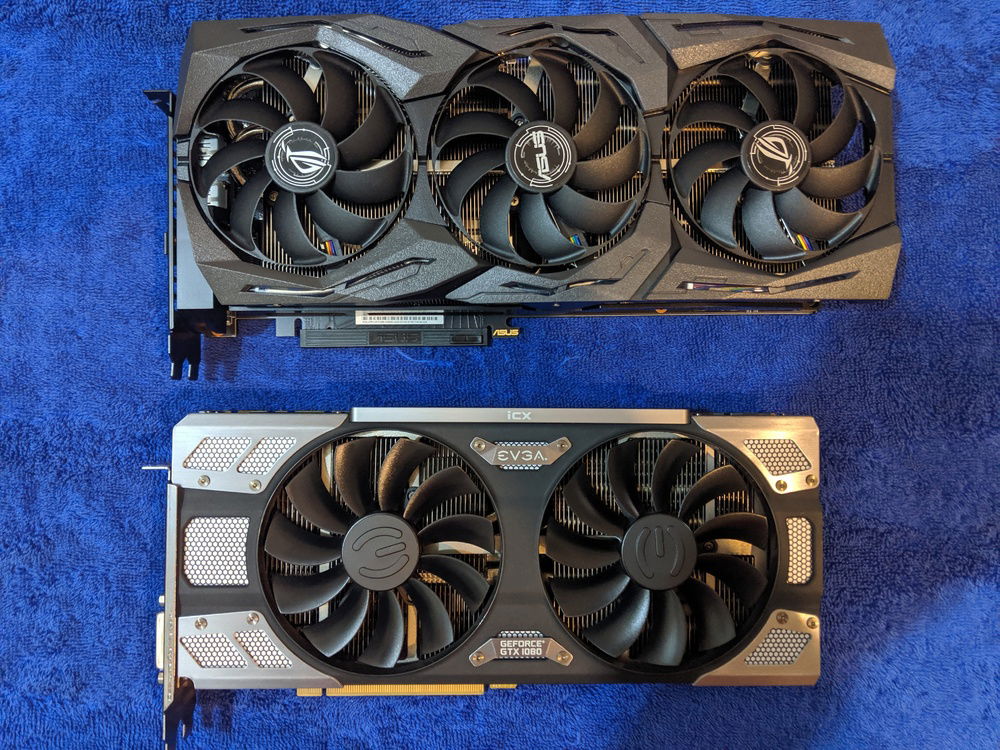 ...and I thought the 1080 was huge...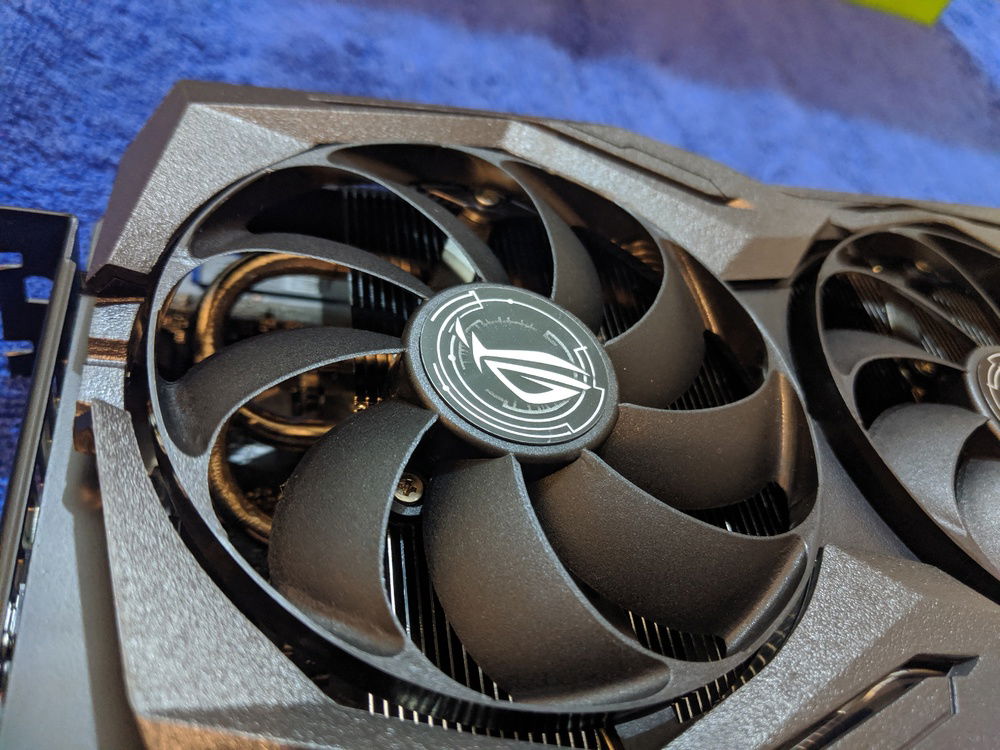 fan blades has a nice sturdy feel to it... unexpected but most welcome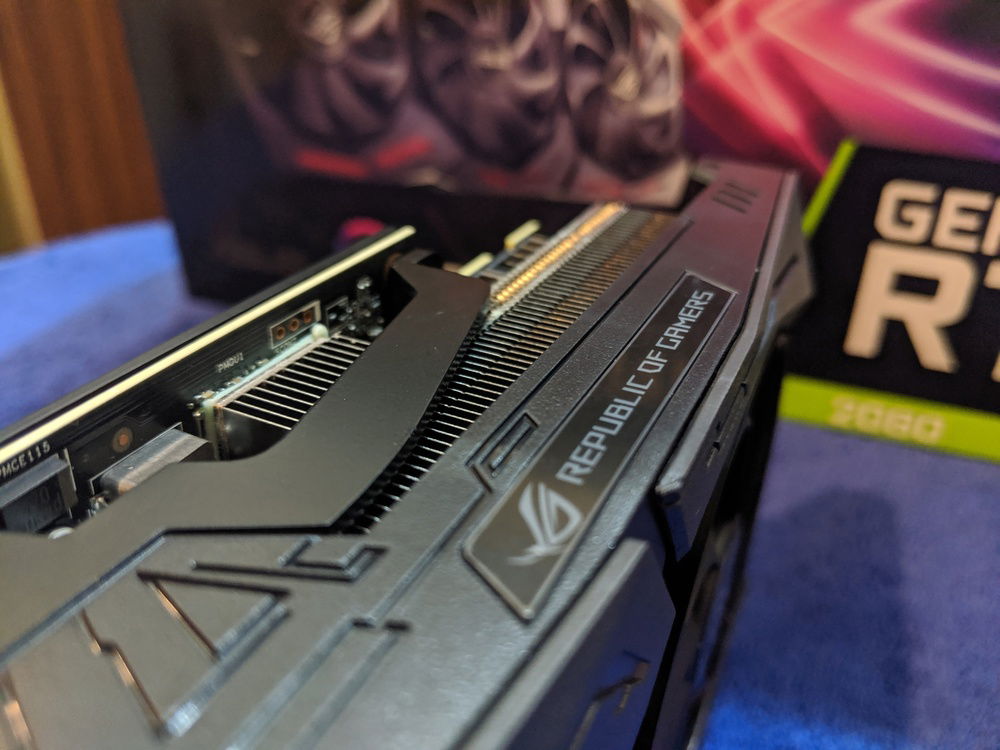 2nd ROG on my rig..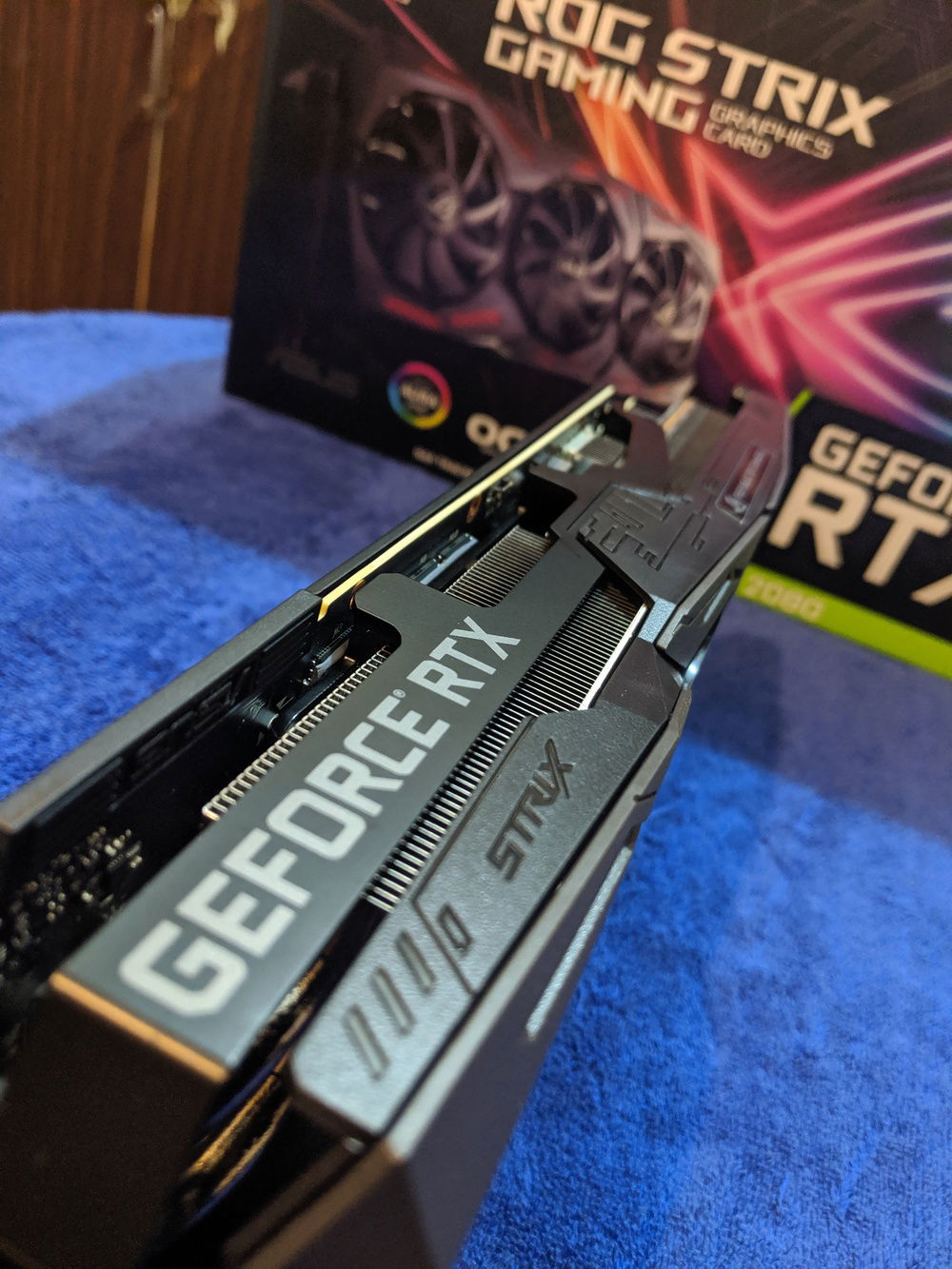 "just buy it"...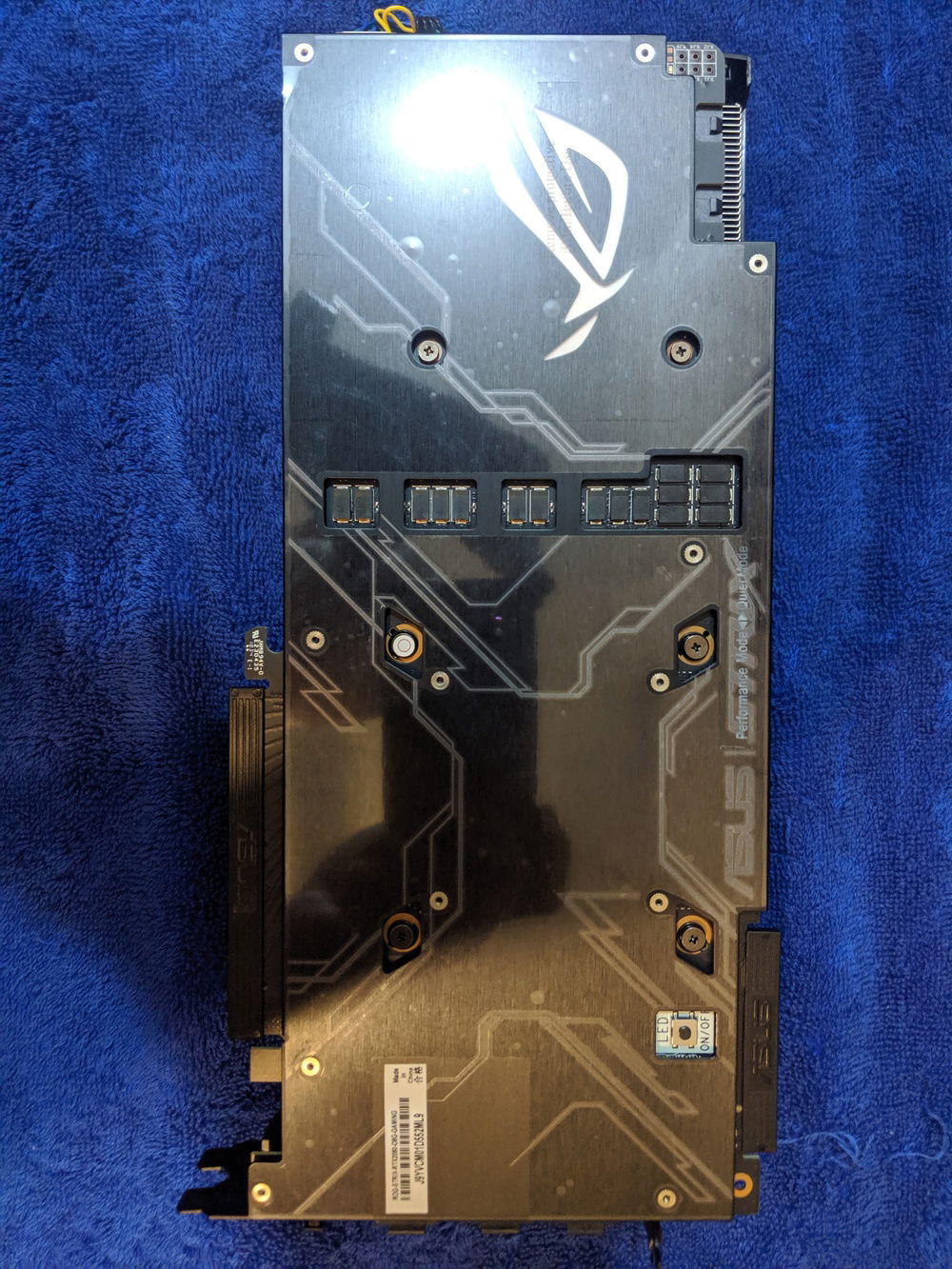 peel-o-rific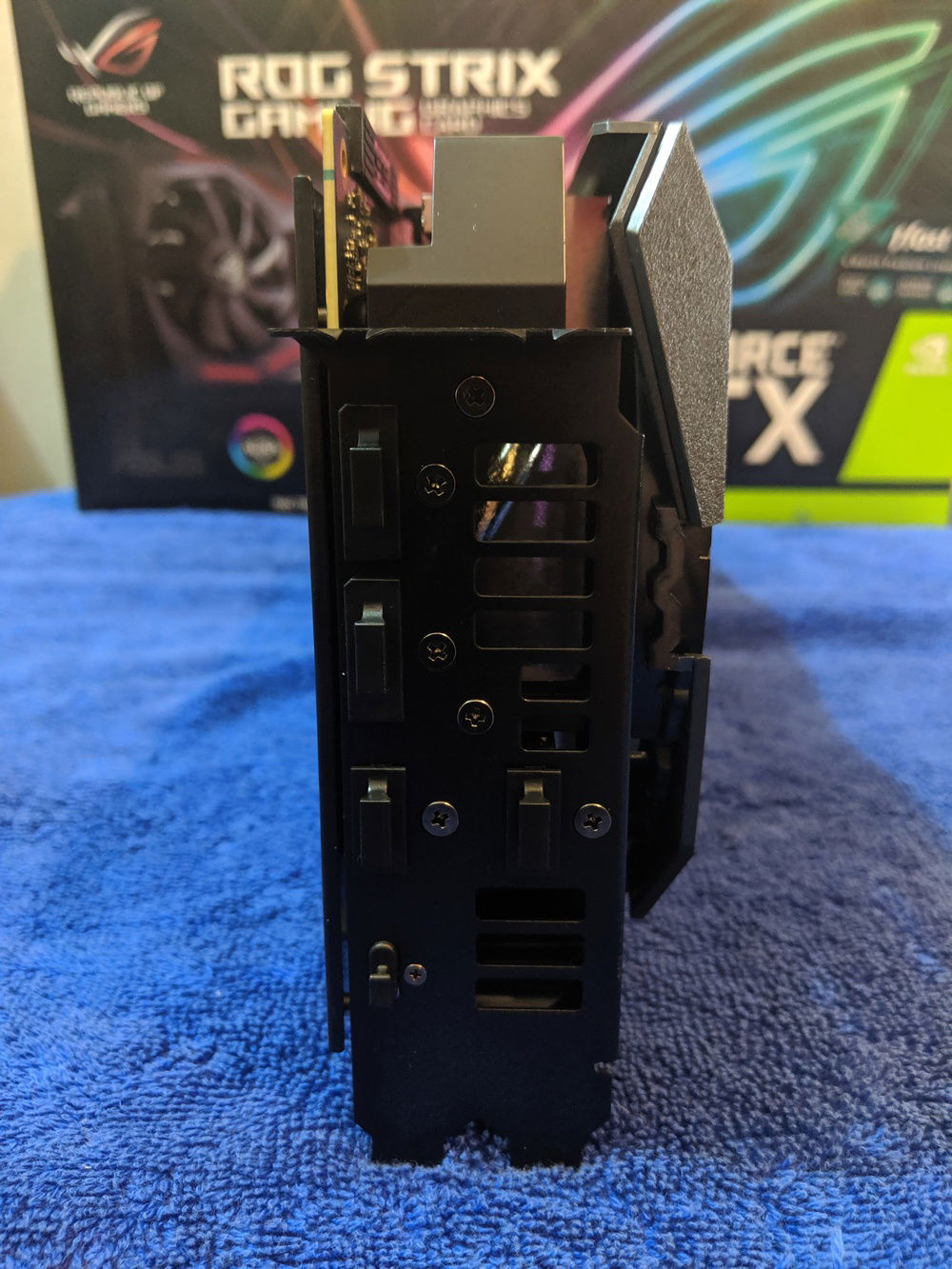 will get a VR headset, maybe?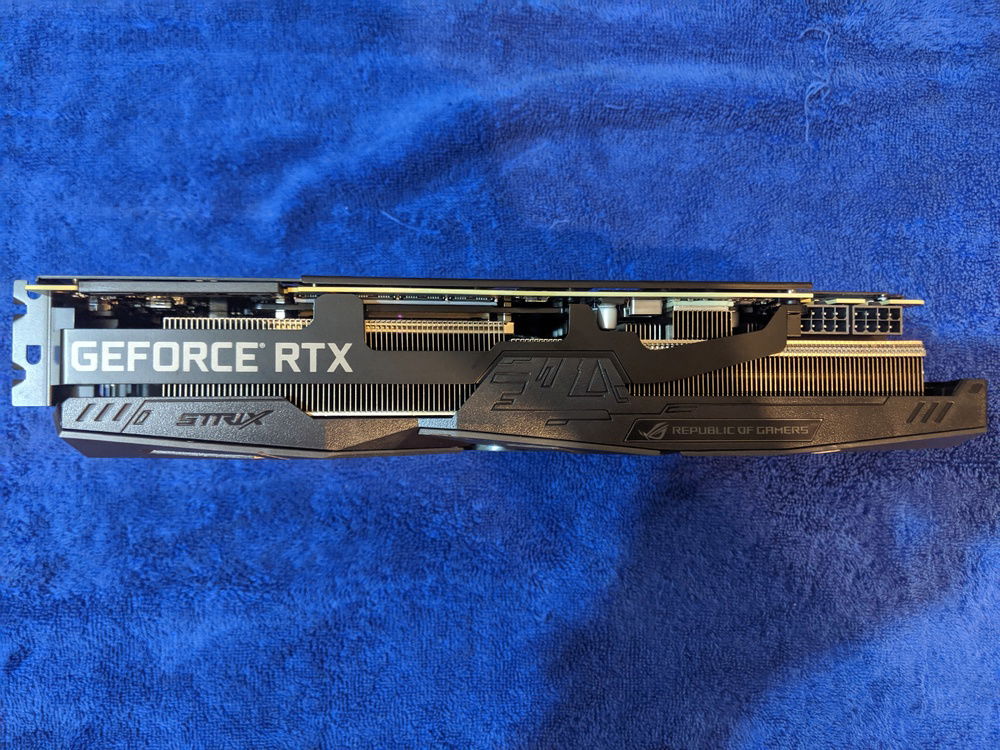 looks straight now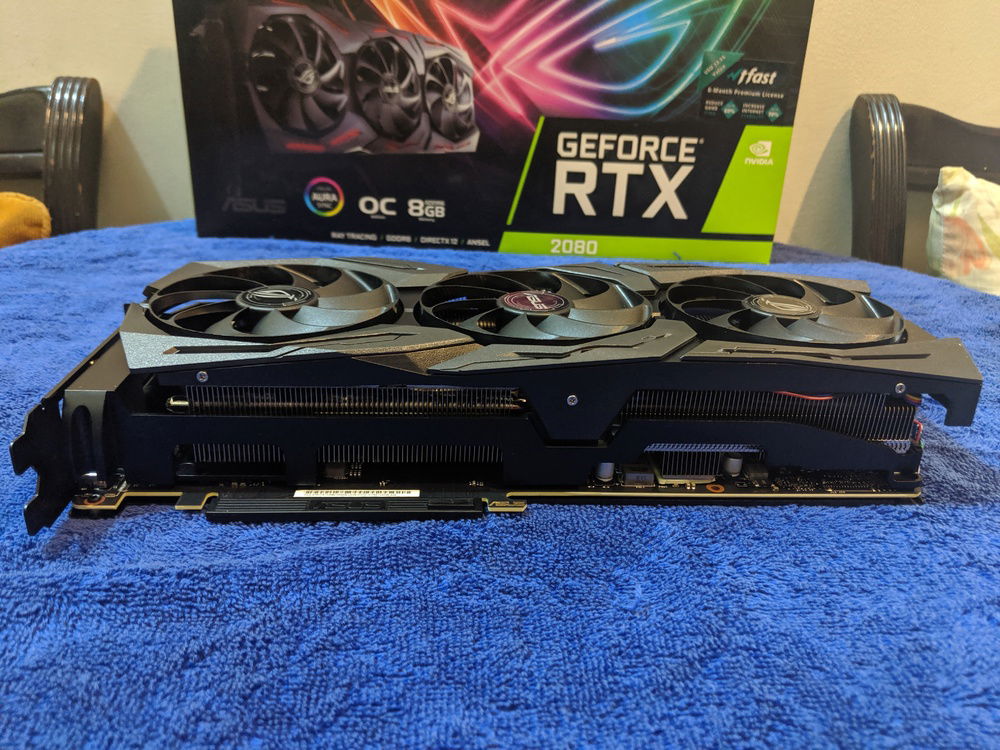 design is less clean than EVGA...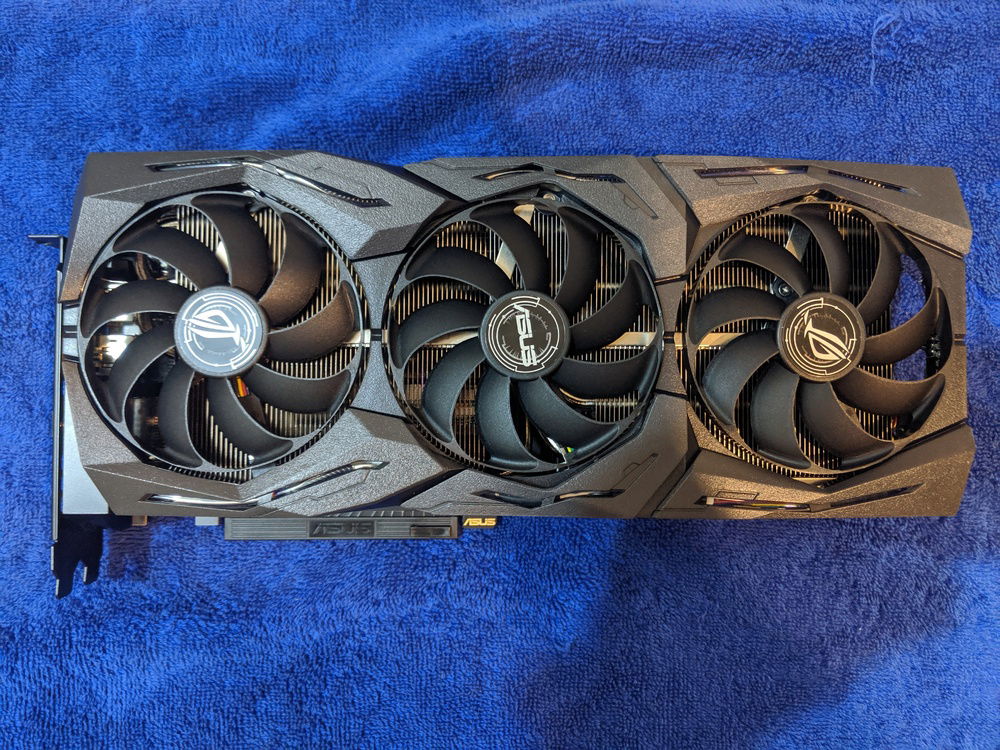 triple fan!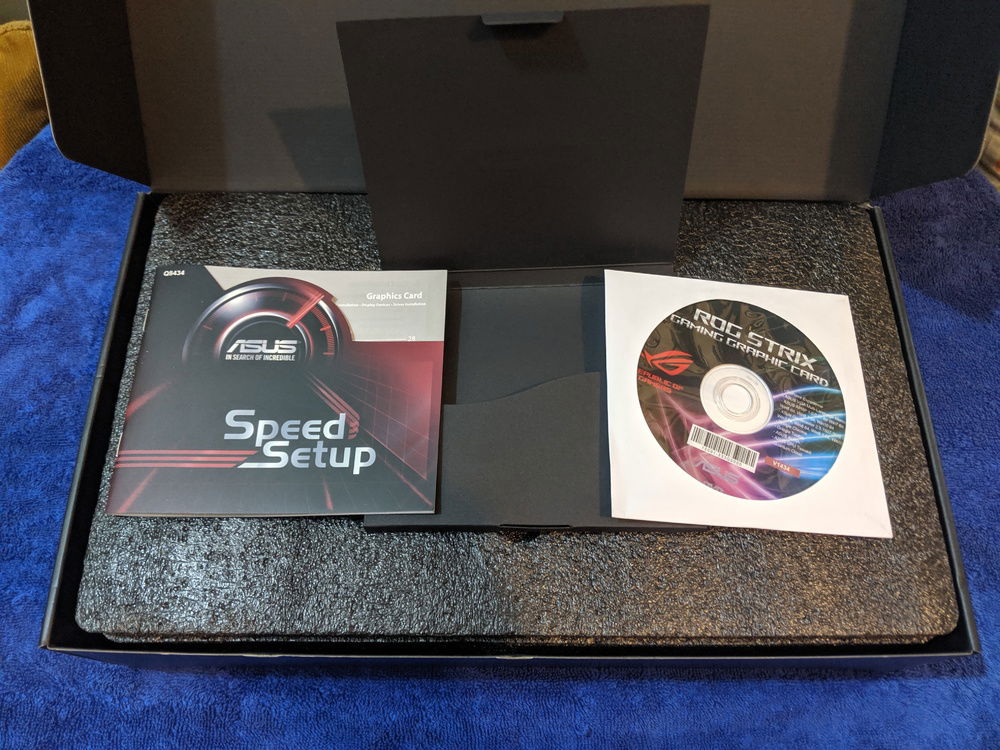 a dvd? really?? IN 2019????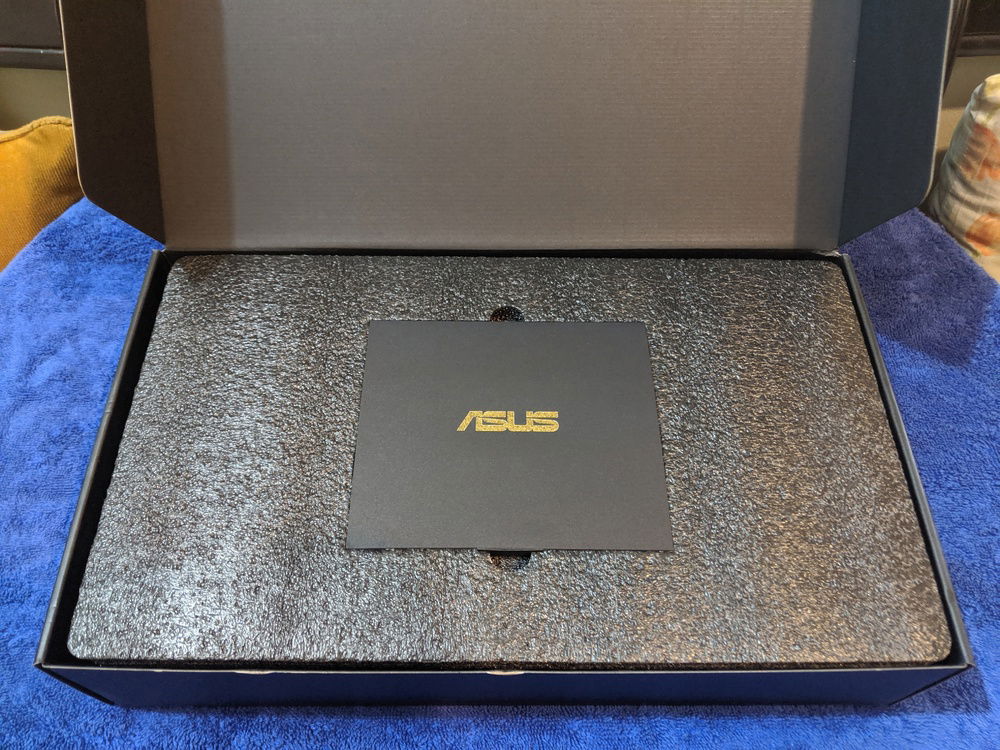 clean, but sparse of giveaways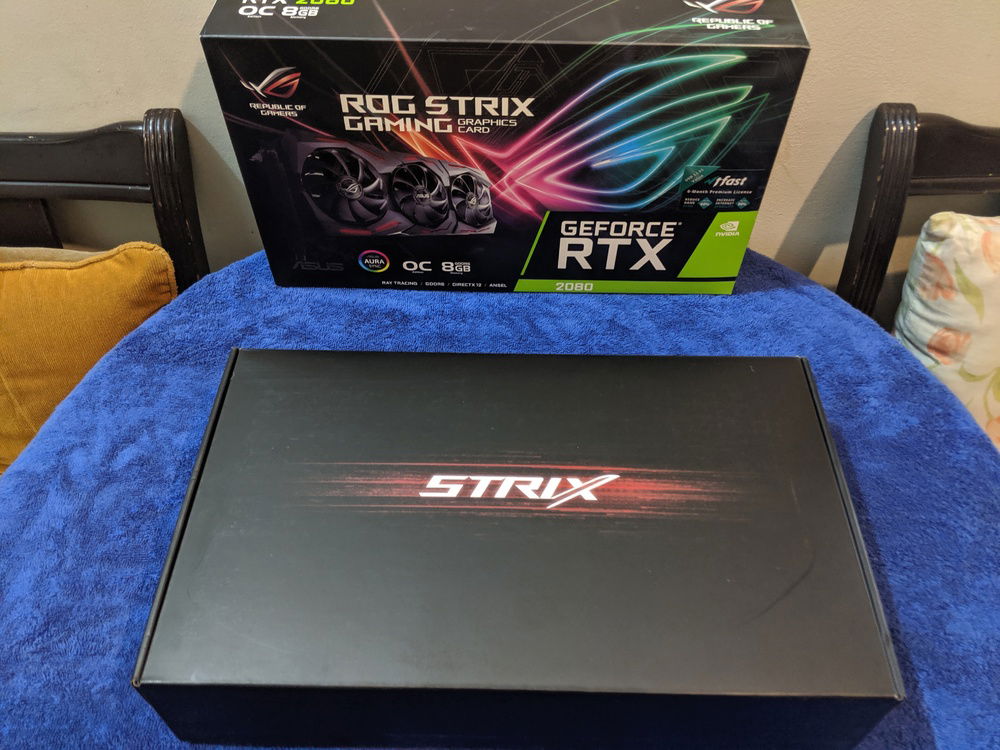 first Strix card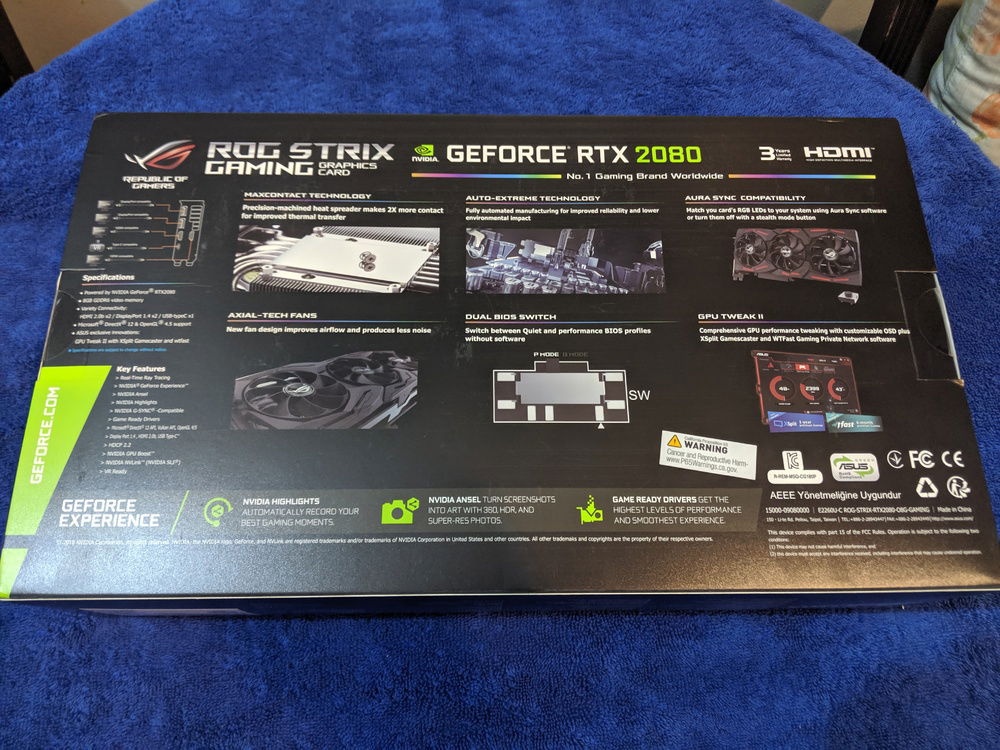 Marketing...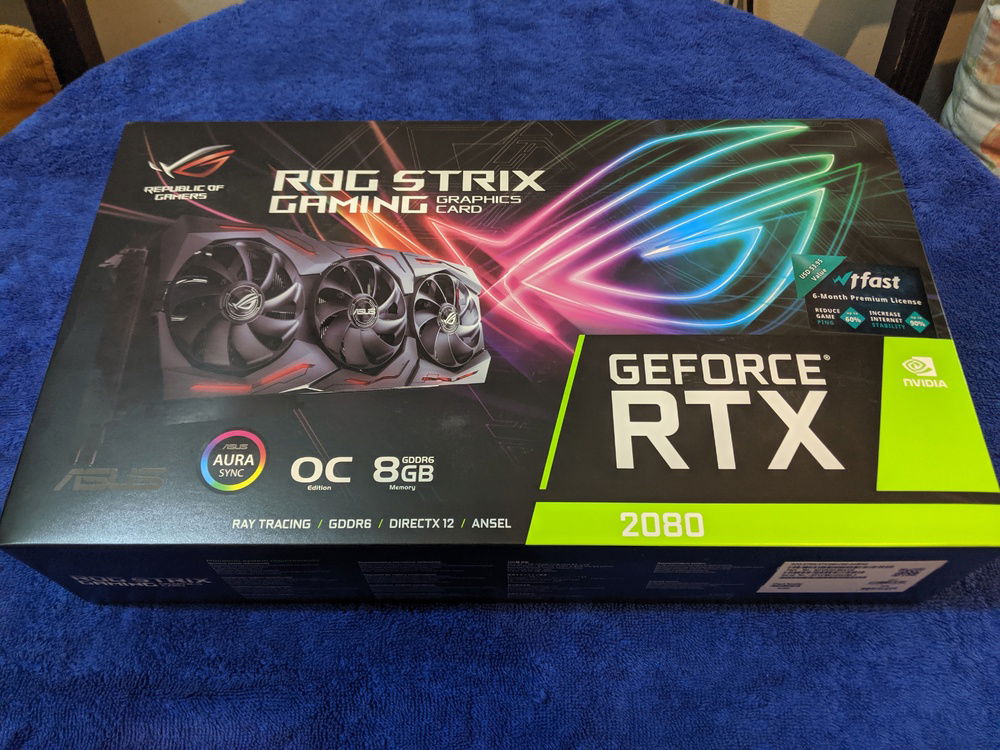 Well hello there!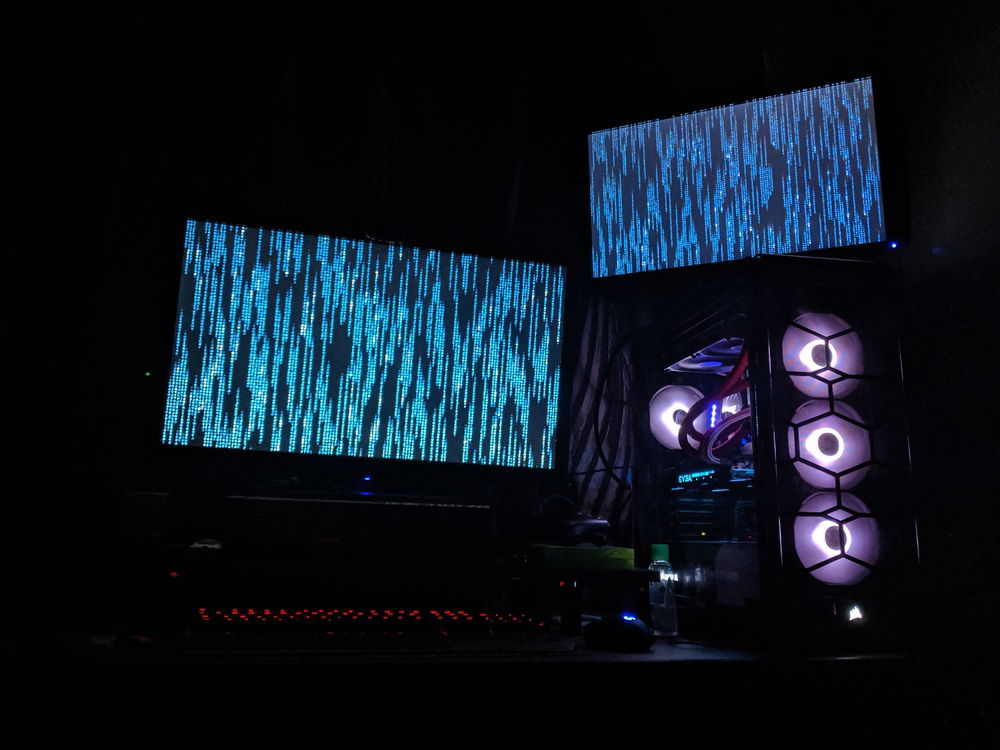 Space is a premium, so weird placement for 2nd monitor (just for stats, graphs, etc while gaming