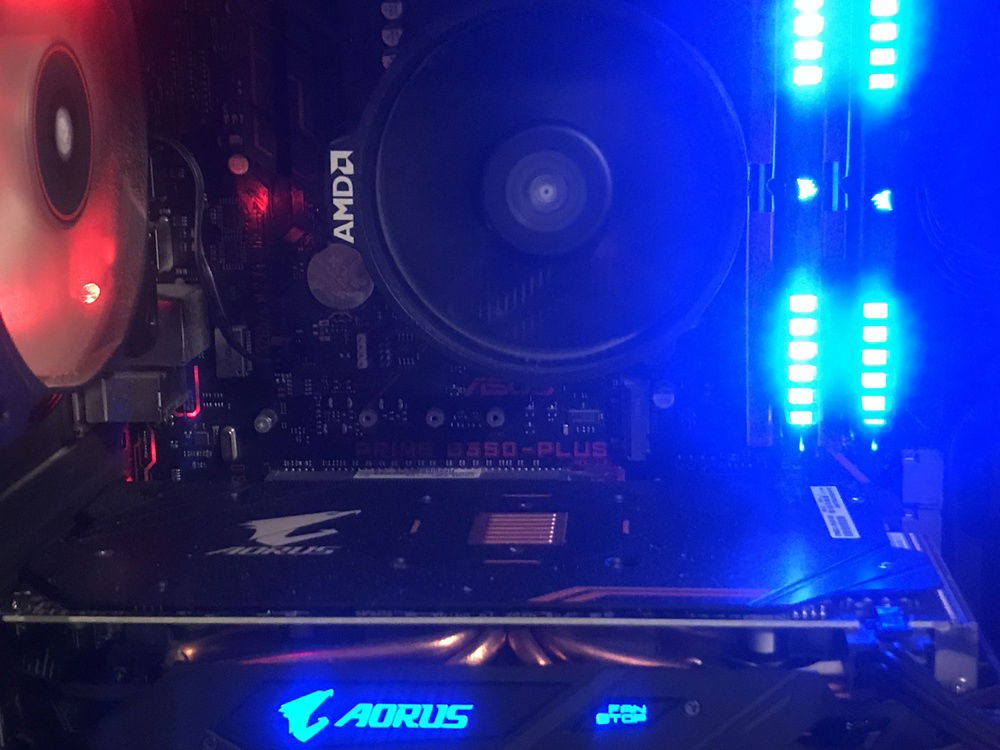 AMD Products AMD Ryzen 1300X, Asus Prime B350- Plus, Gigabyte Aorus RX 580 8GB Ready for battle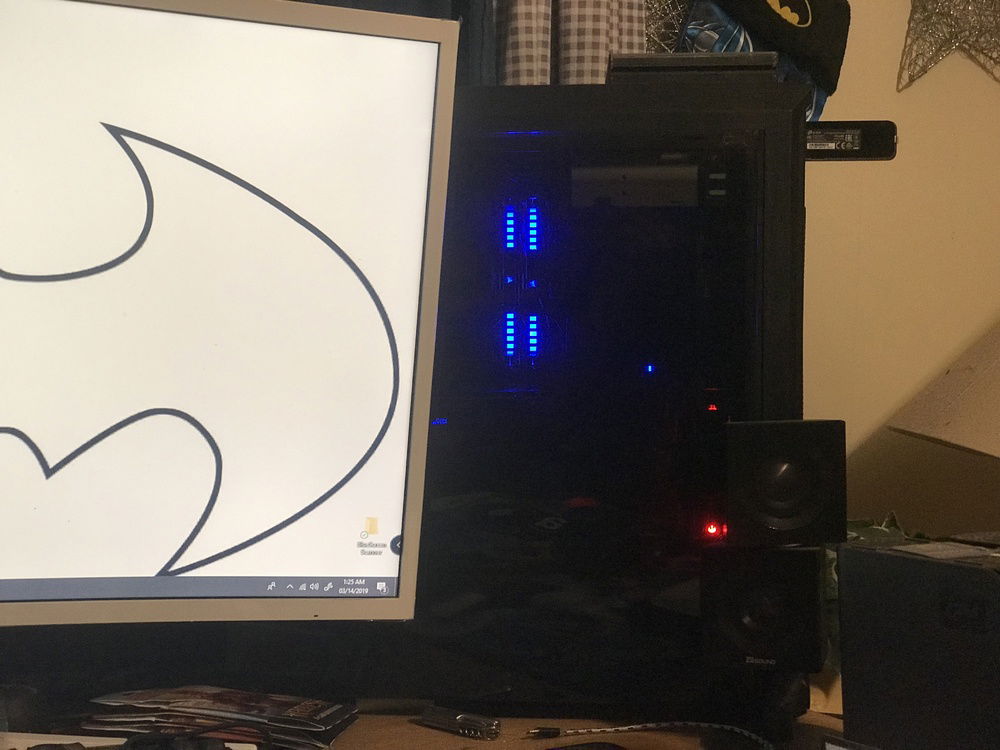 Second complete AMD build just took a long time to get there.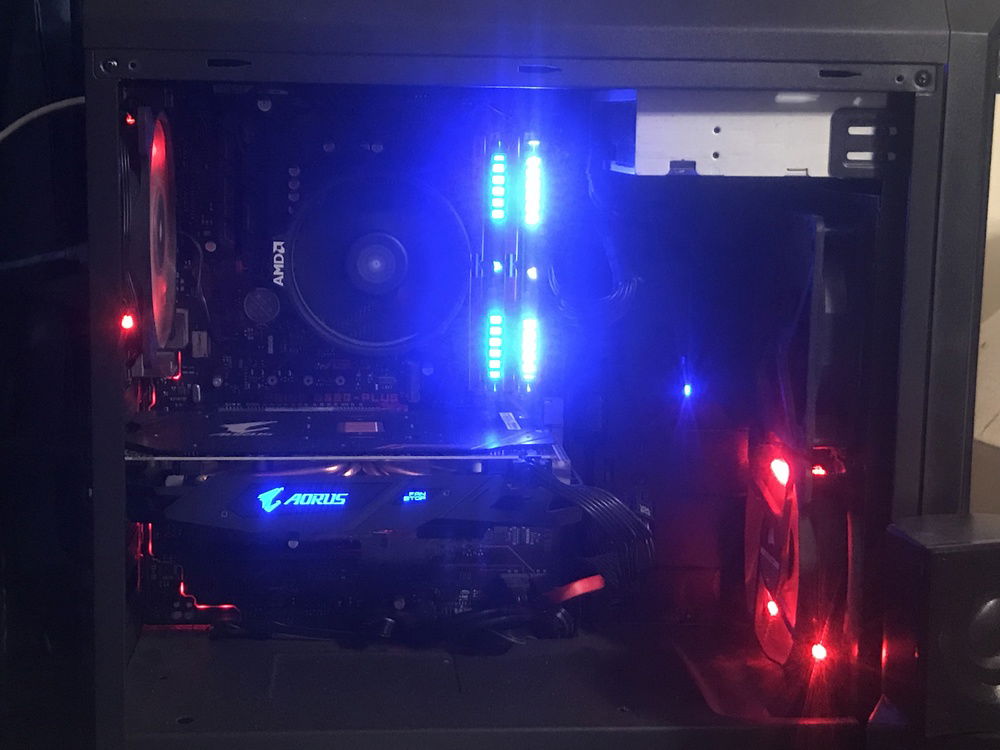 Some people do not like them but I like them. I got my night light do you?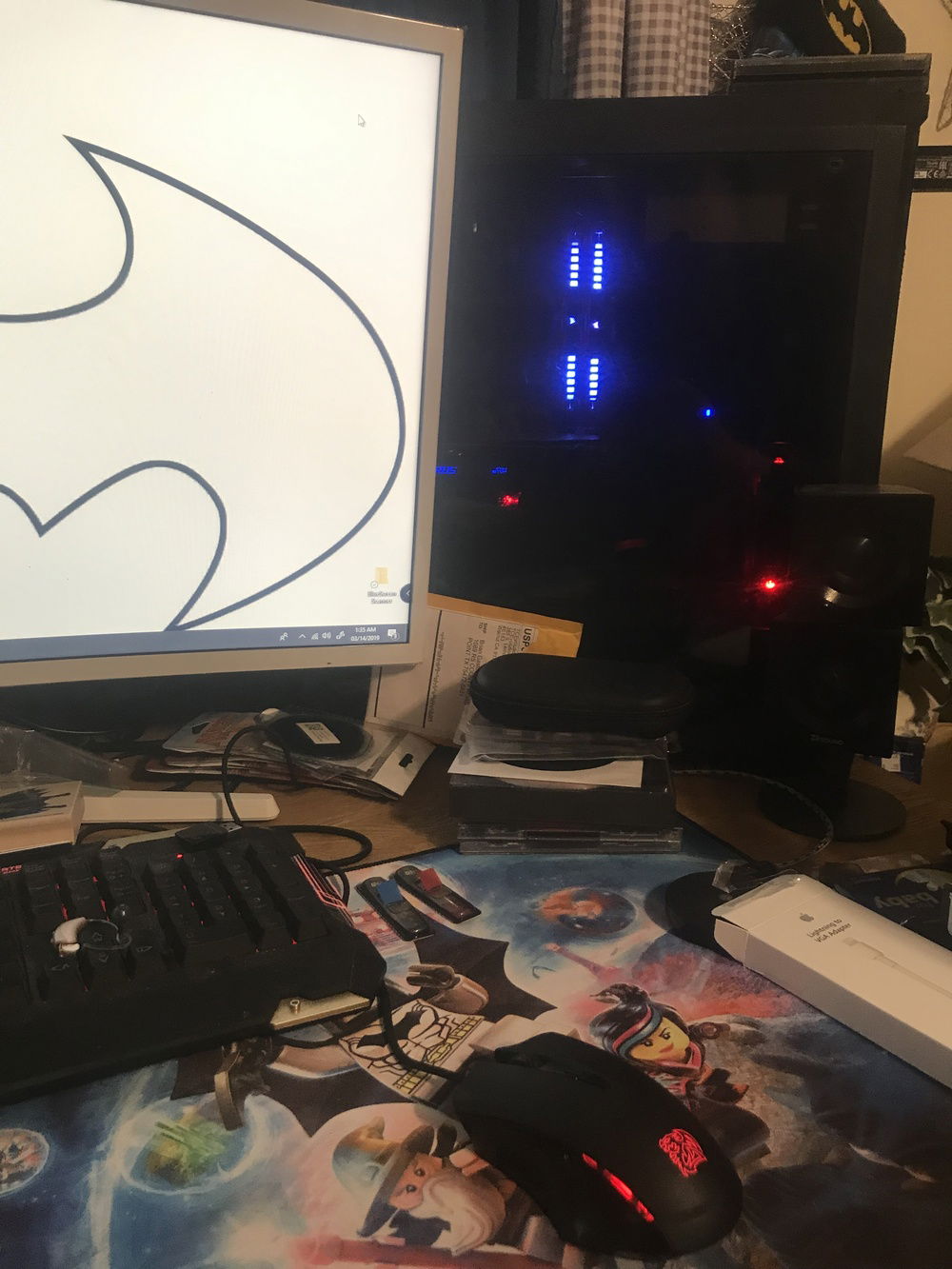 Samsung 32" Curve 1080p Glad I went this route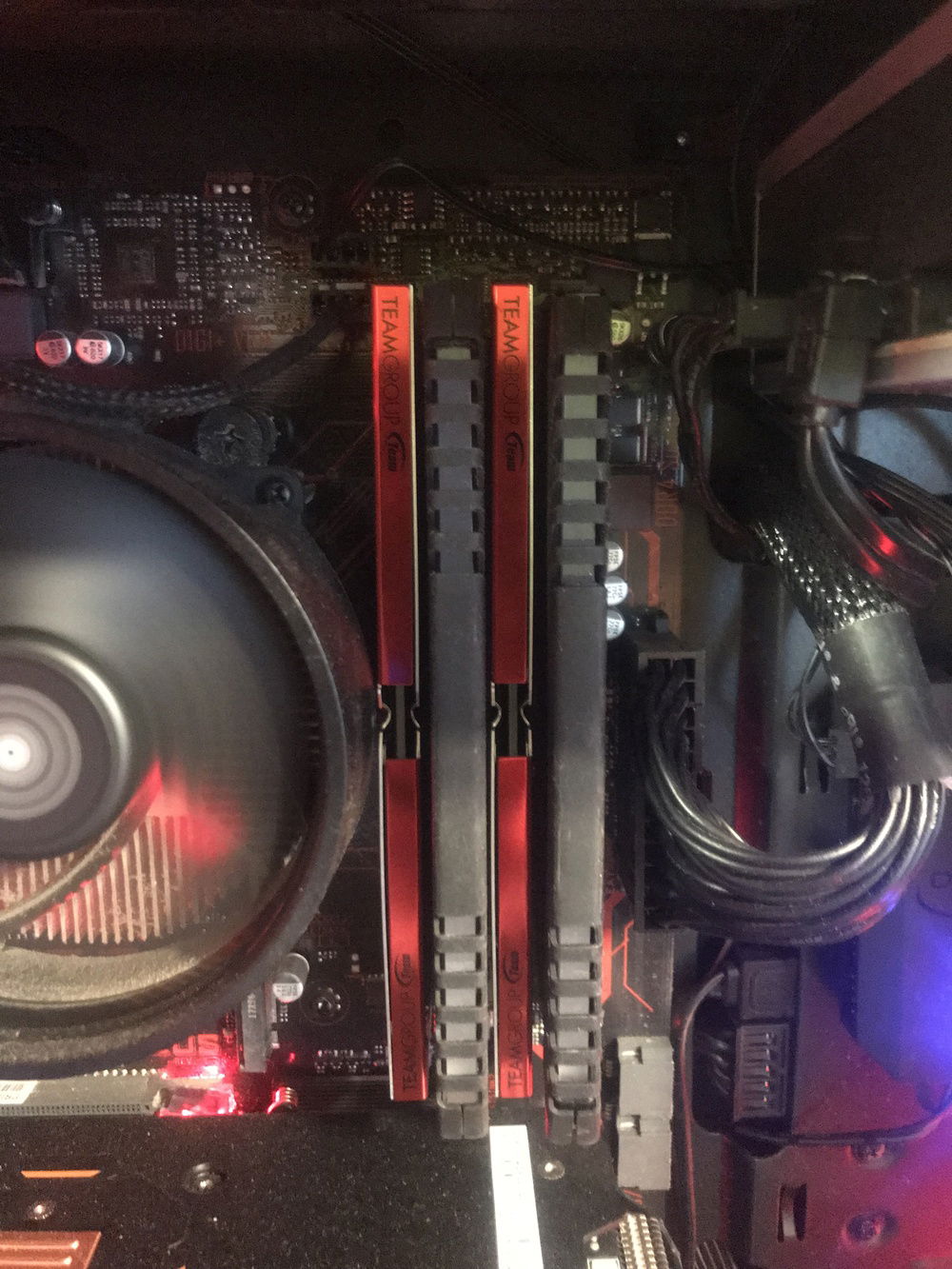 Black - Corsair RGB 16GB 3466 _Red sticks - Team T-Force 16GB 3000 Had BSOD restarts every 24hrs - Told it was the memory speed. Found out later it was NIC. Decided to go ahead and use both just because I could until needed for something else.