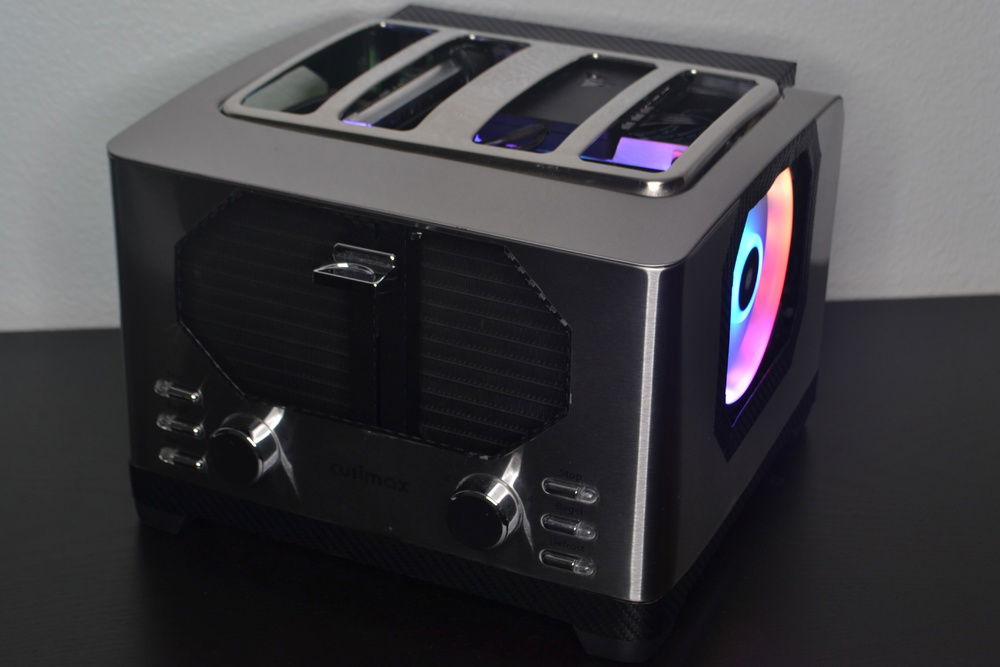 On one side there's a Corsair LL120 intake fan and on the other there's a plastic window to view the RGB memory and the rest of the motherboard. The big cutout on the front helps intake for the 120mm AIO. And yes, pushing down the lever does turn the computer on!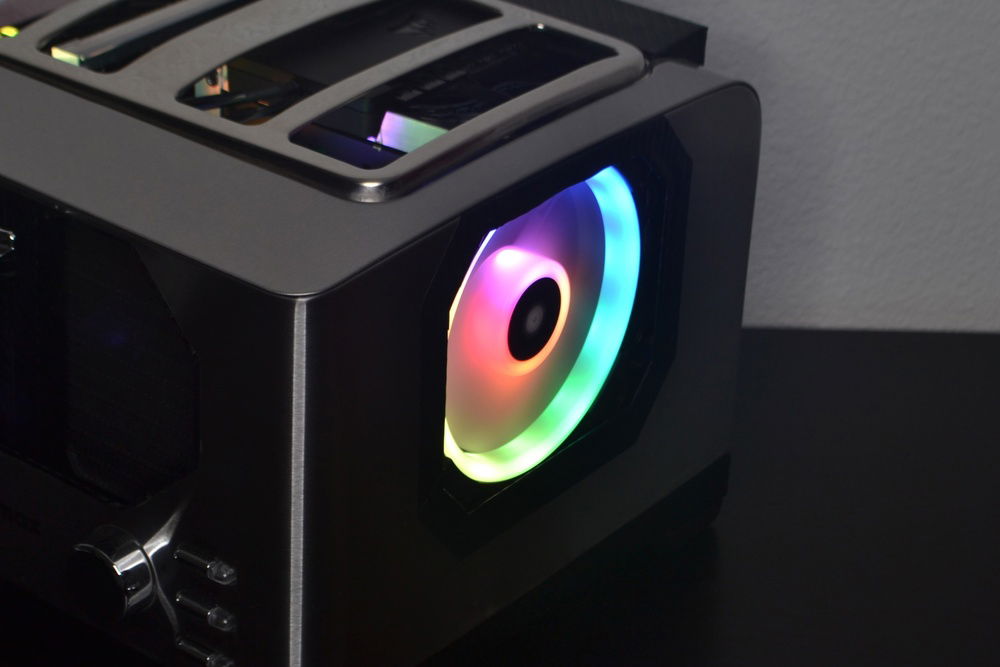 I'm in love with the LL120's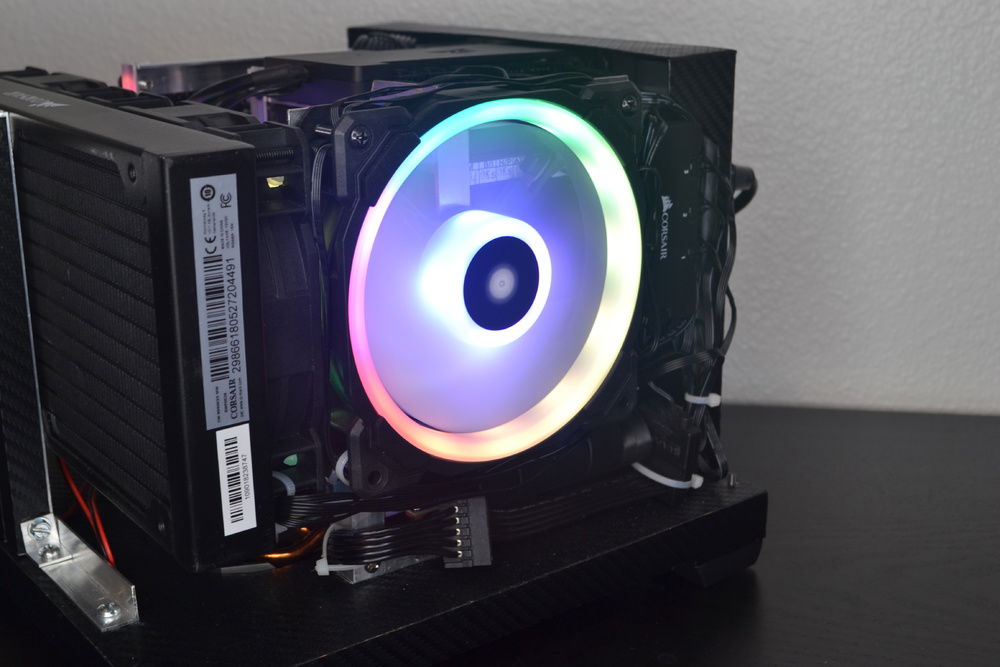 The trick to perfect cable management is basically just more zip ties. In all seriousness though cable management in this toaster was, surprisingly, much much easier than the time I helped a friend build a PC in a real case.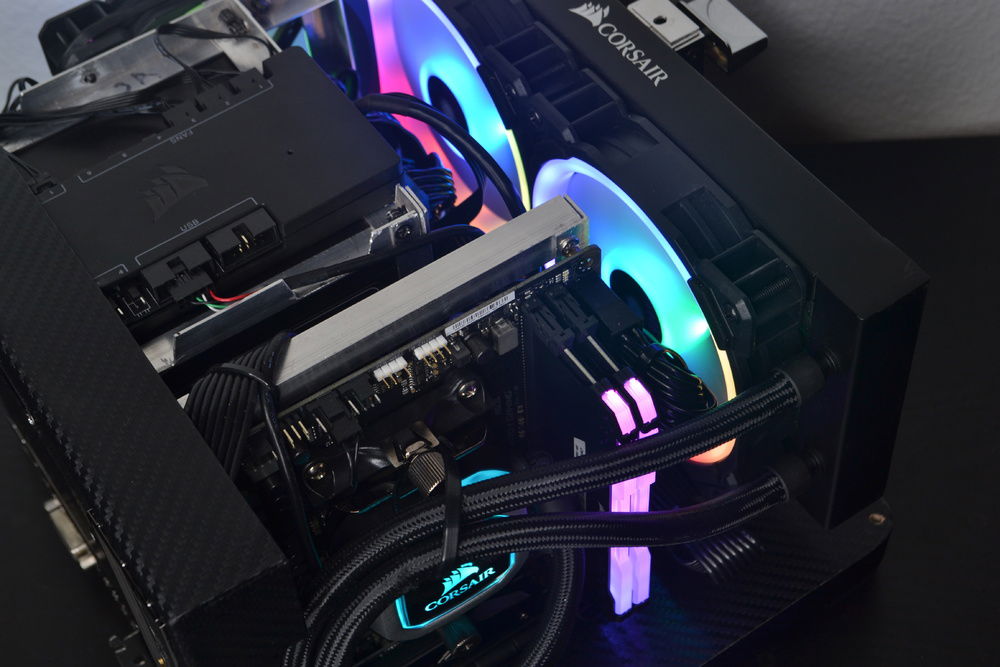 Here you can see a bit easier the frame I built out of aluminum brackets to hold the motherboard up, and the frame that holds the PSU above the graphics card.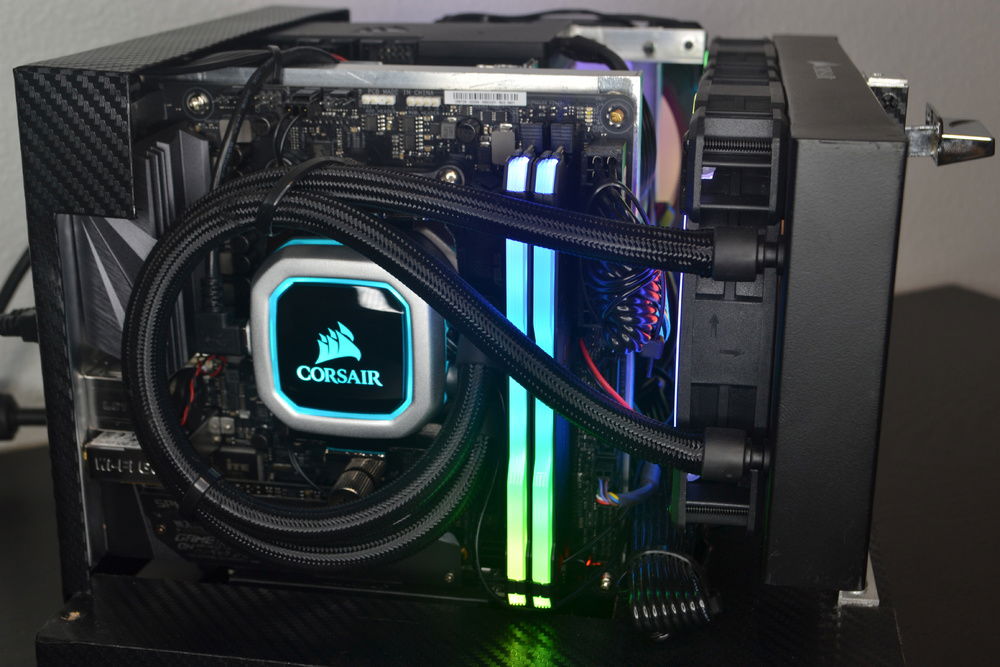 The motherboard side with the toaster shell off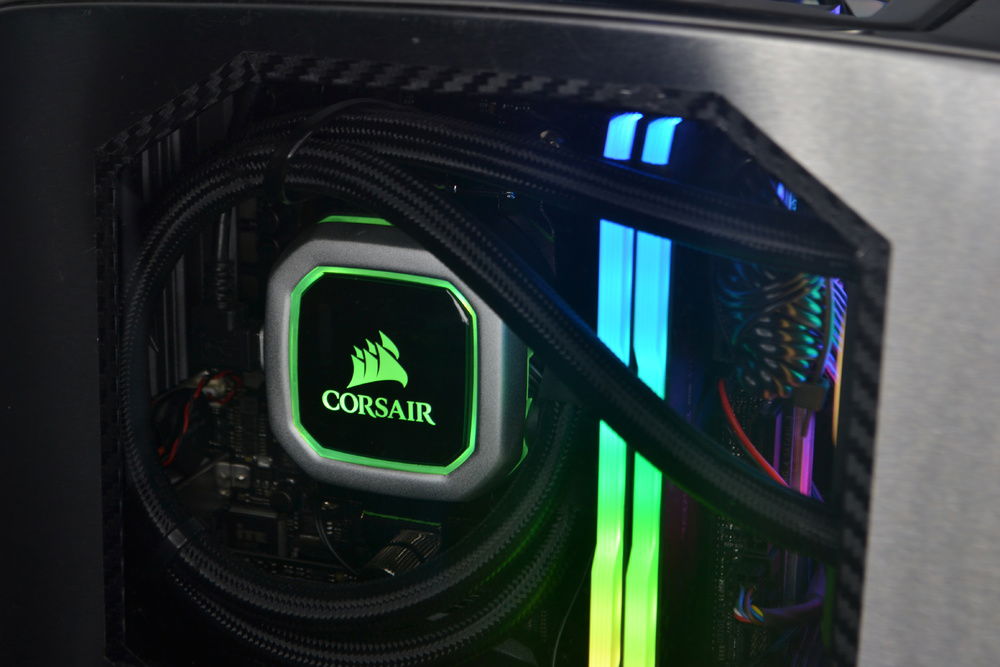 A view through the side window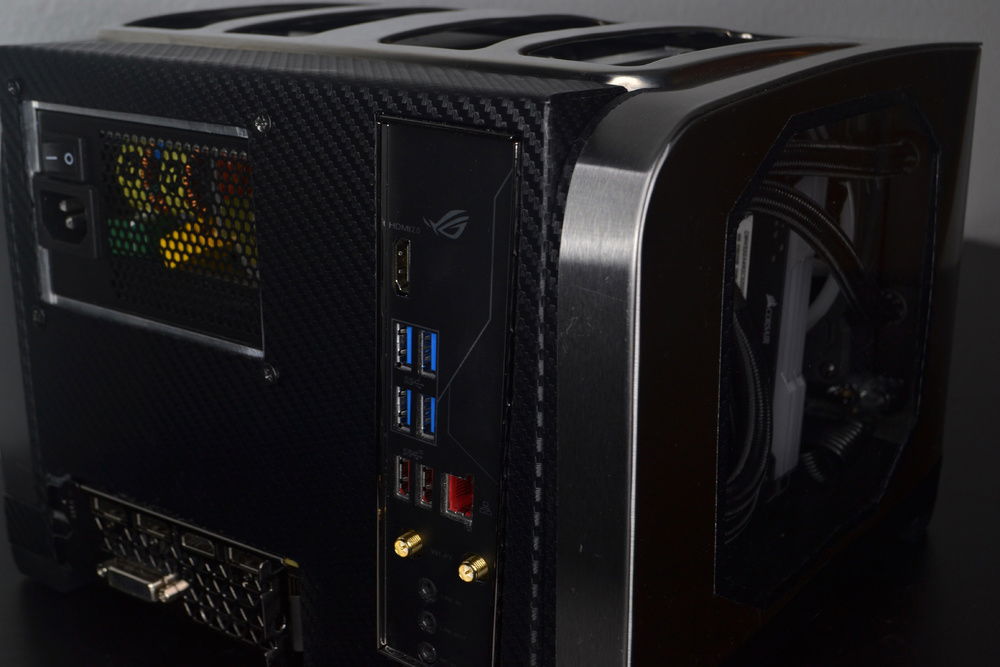 This is the custom back piece I made for all the I/O. It's a piece of sheet metal that I cut, bent, and wrapped in a carbon fiber patterned vinyl to match the rest of the vinyl on the build.