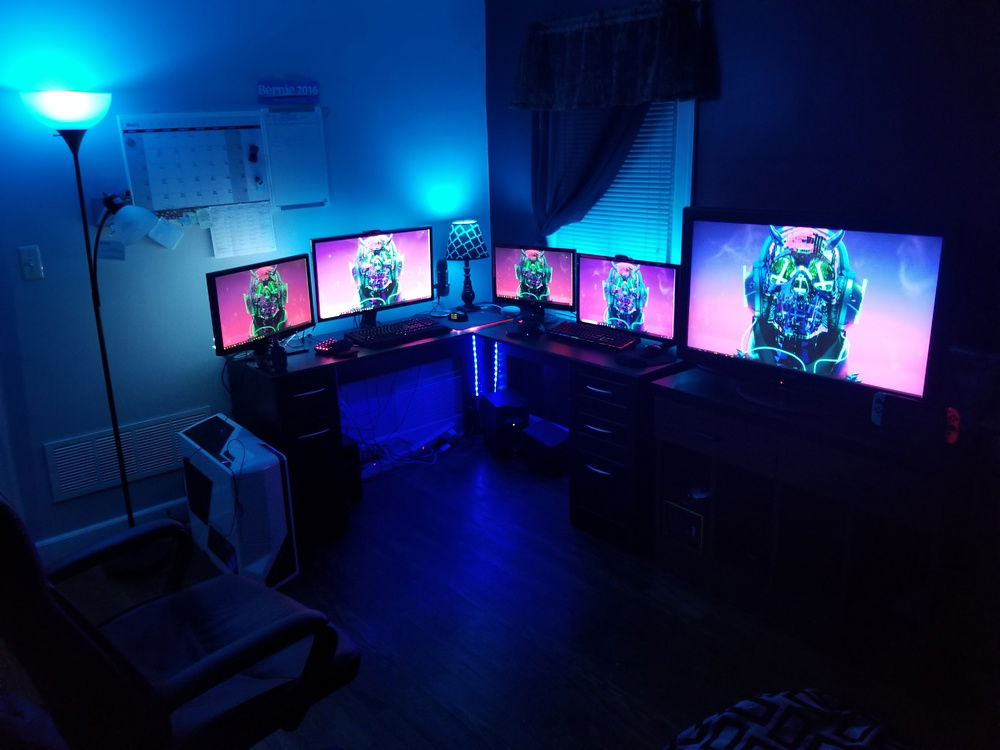 This is the left side of my overall setup.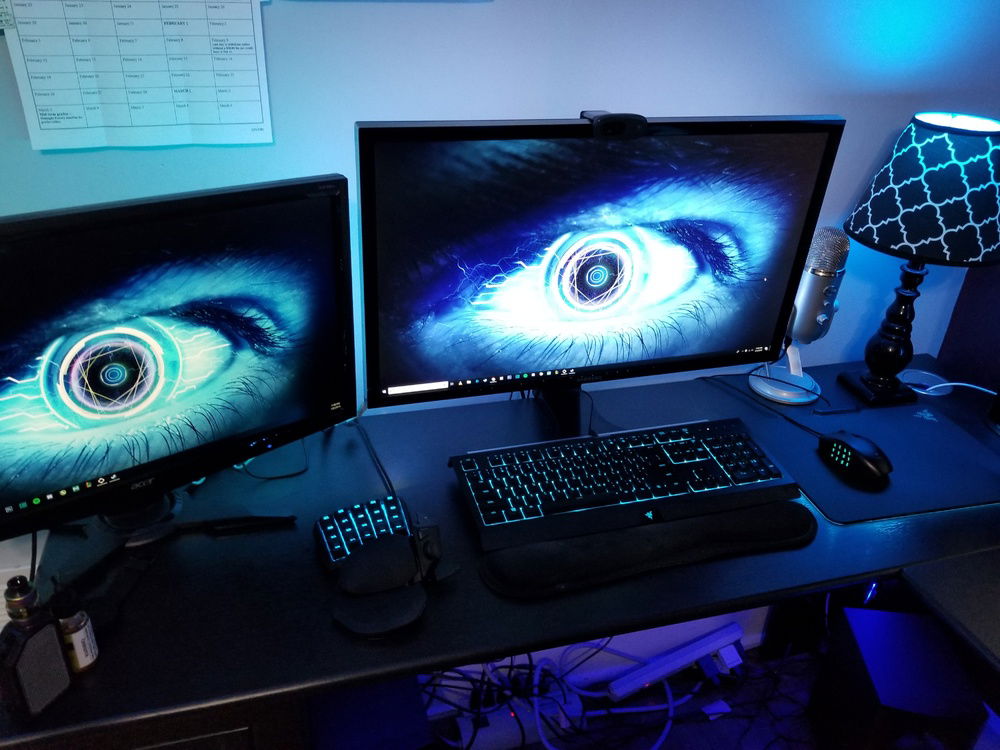 A closer look at peripherals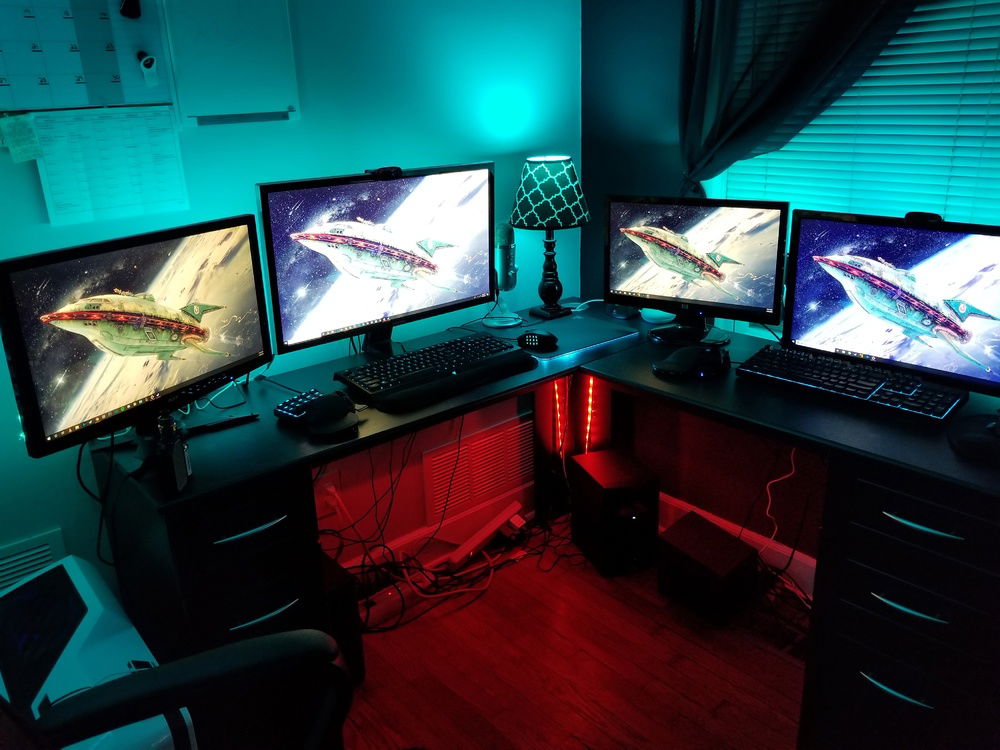 My current Futurama theme I've got going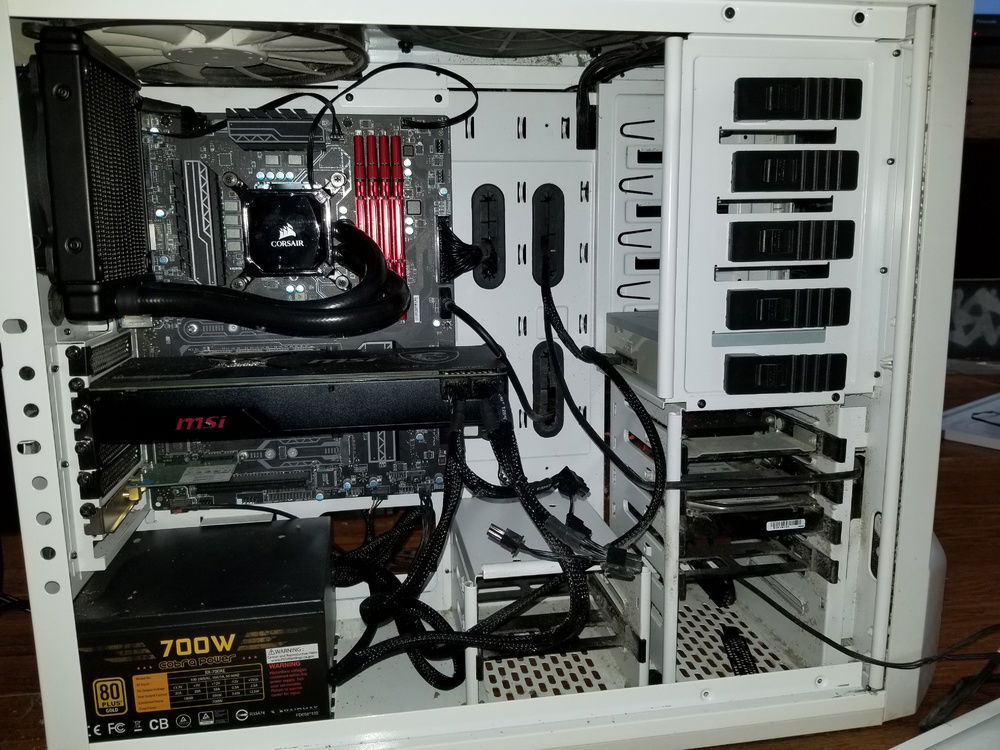 Pic of the inside. Since the NZXT Phantom doesn't have a glass side, it's never seen except when I'm working on it. I don't really use my cases/builds for fashion, especially given the sheer size of the overall setup.