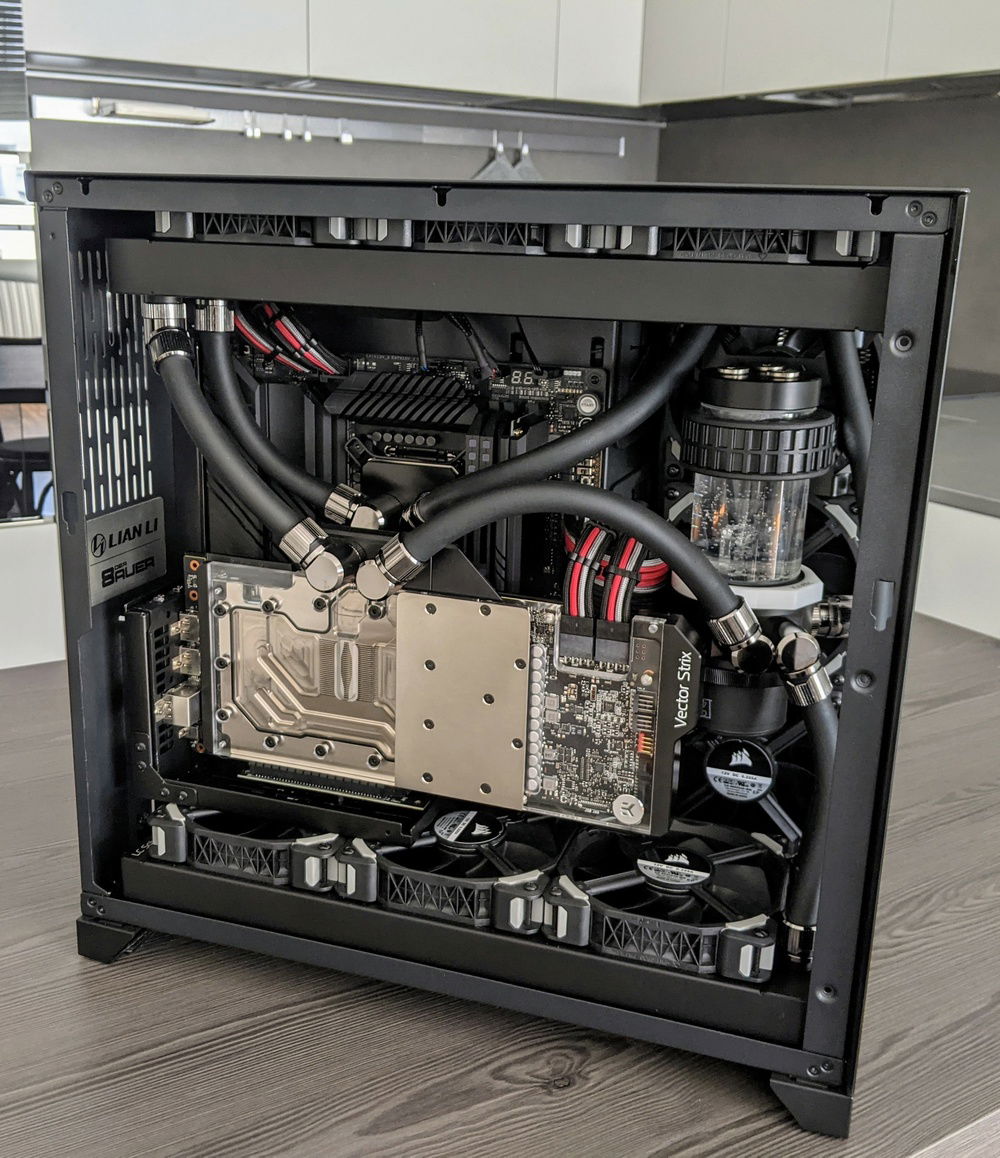 The final look, Valkyrie 2021.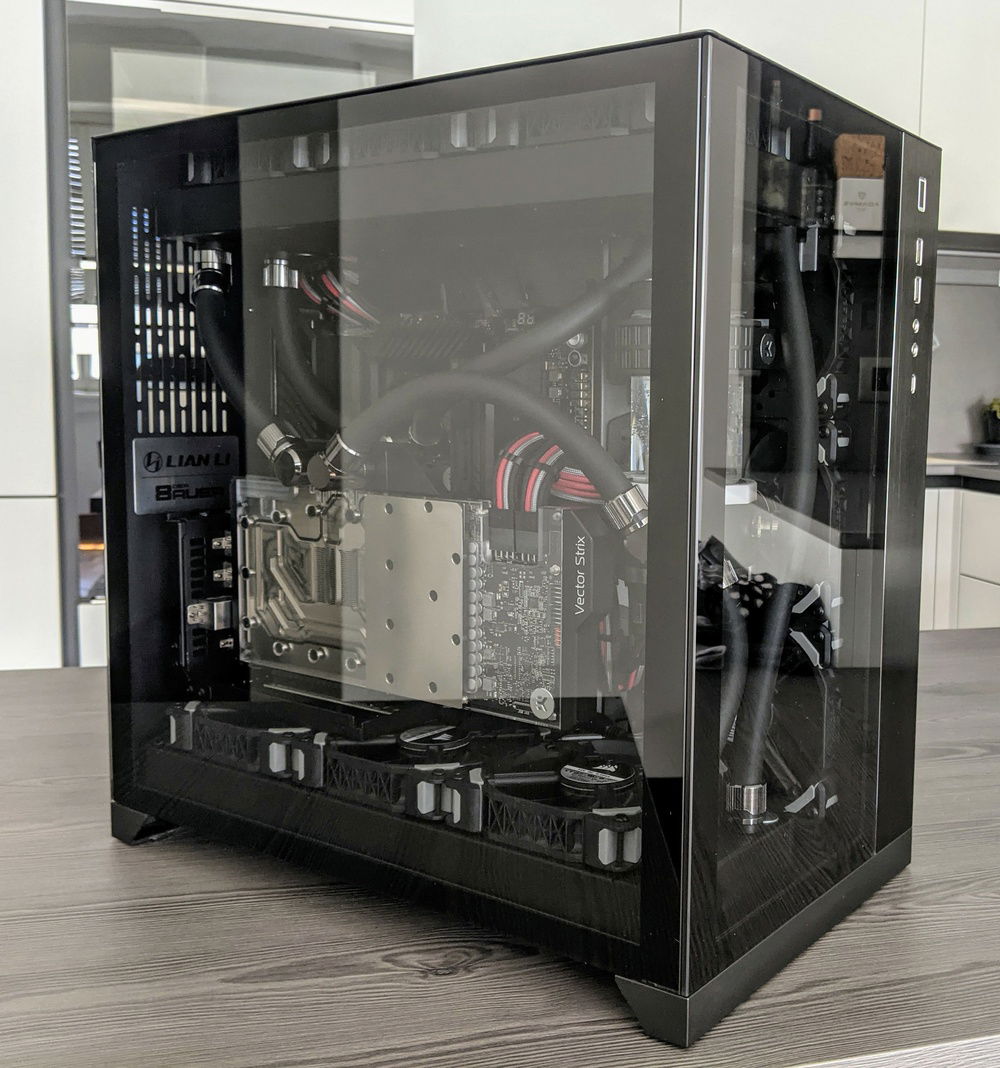 The Valkyrie 2021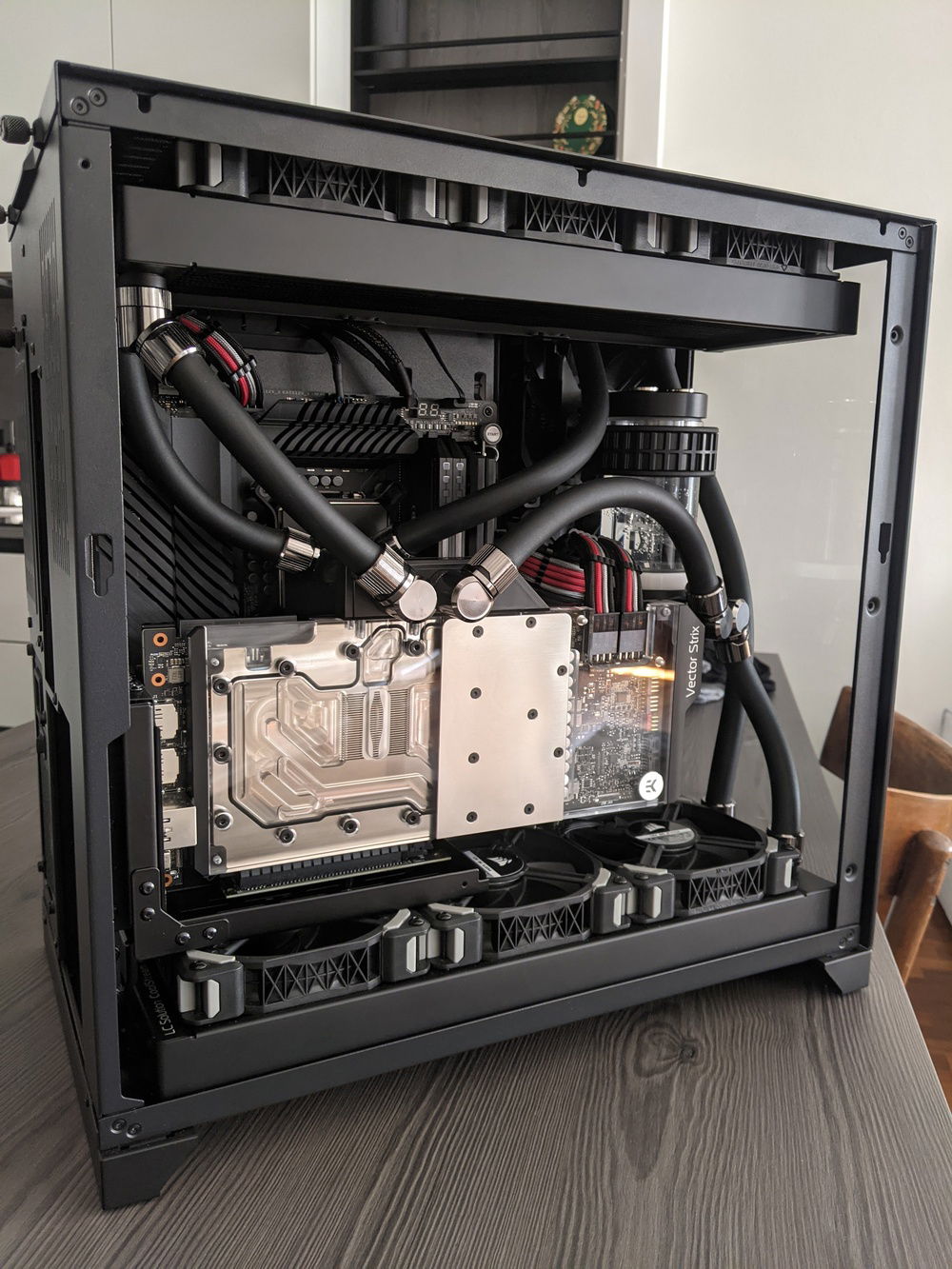 Some different angles...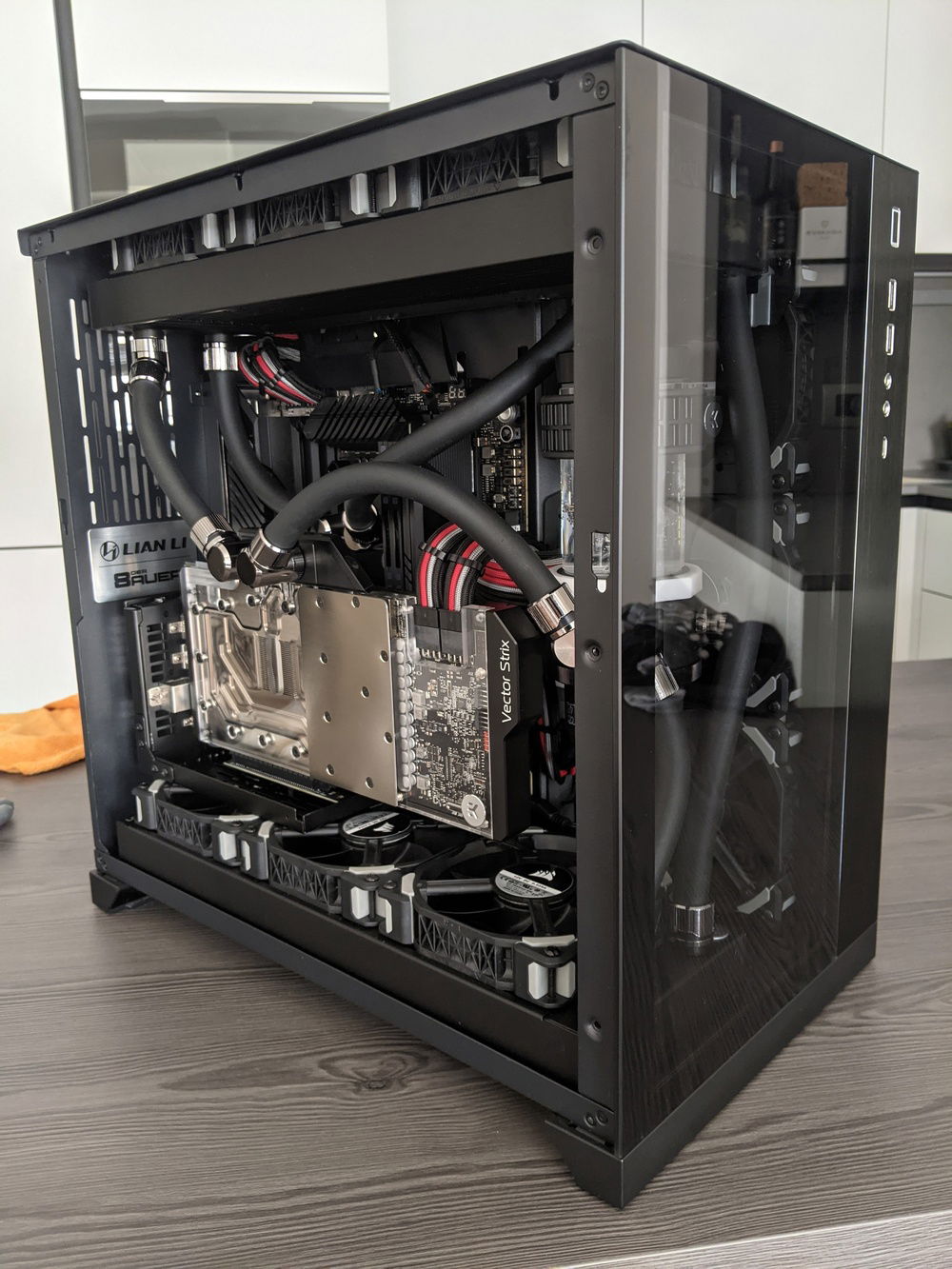 ...of the build.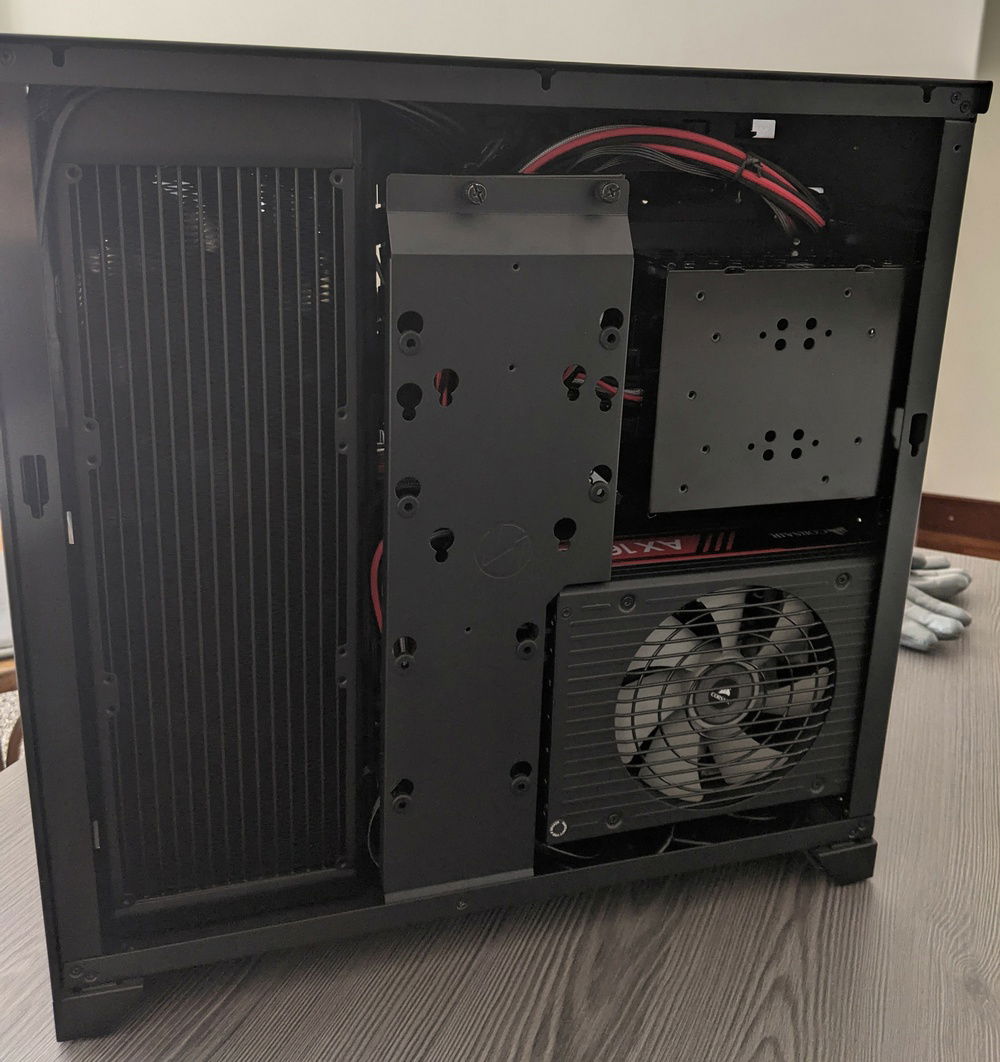 The hidden back.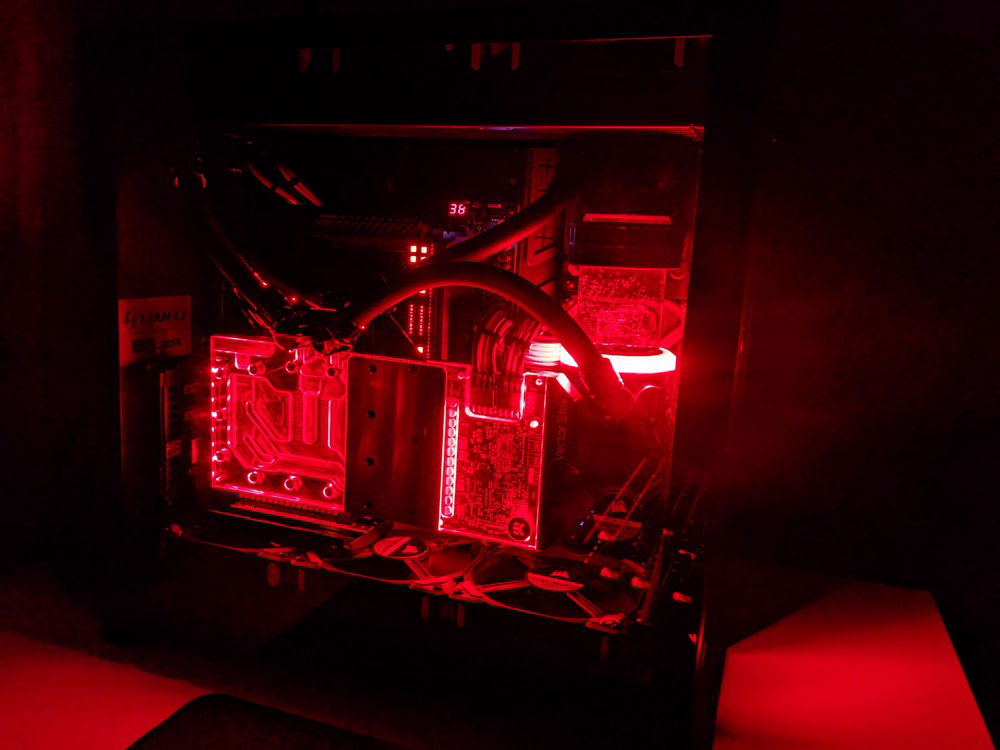 The heart is beating strong.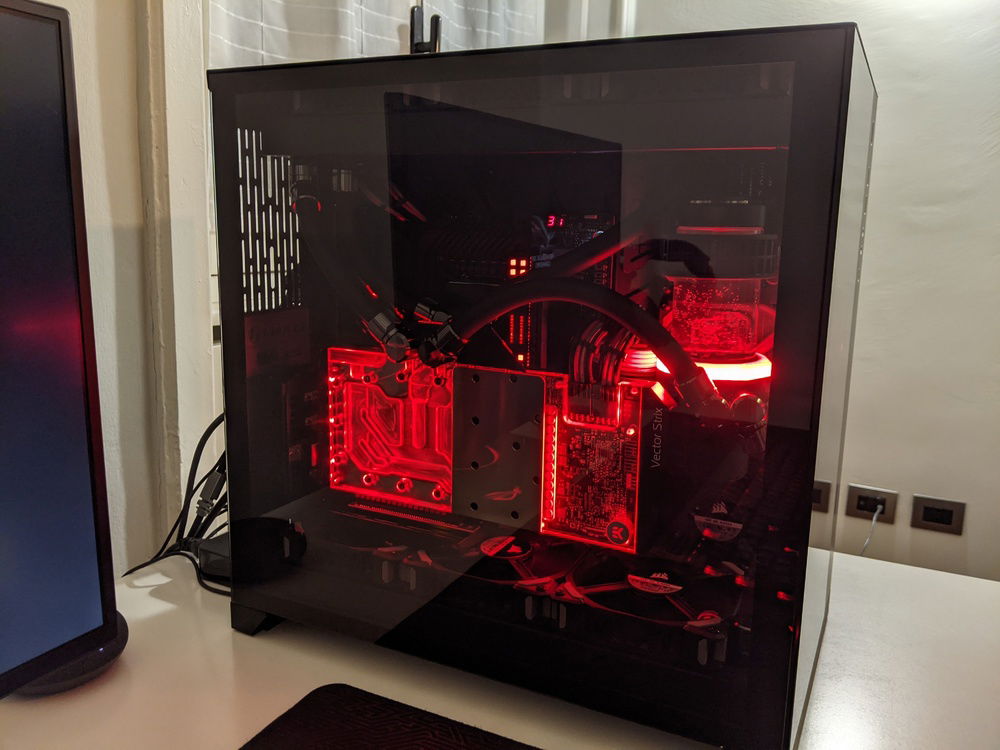 Setting up fan curves and BIOS.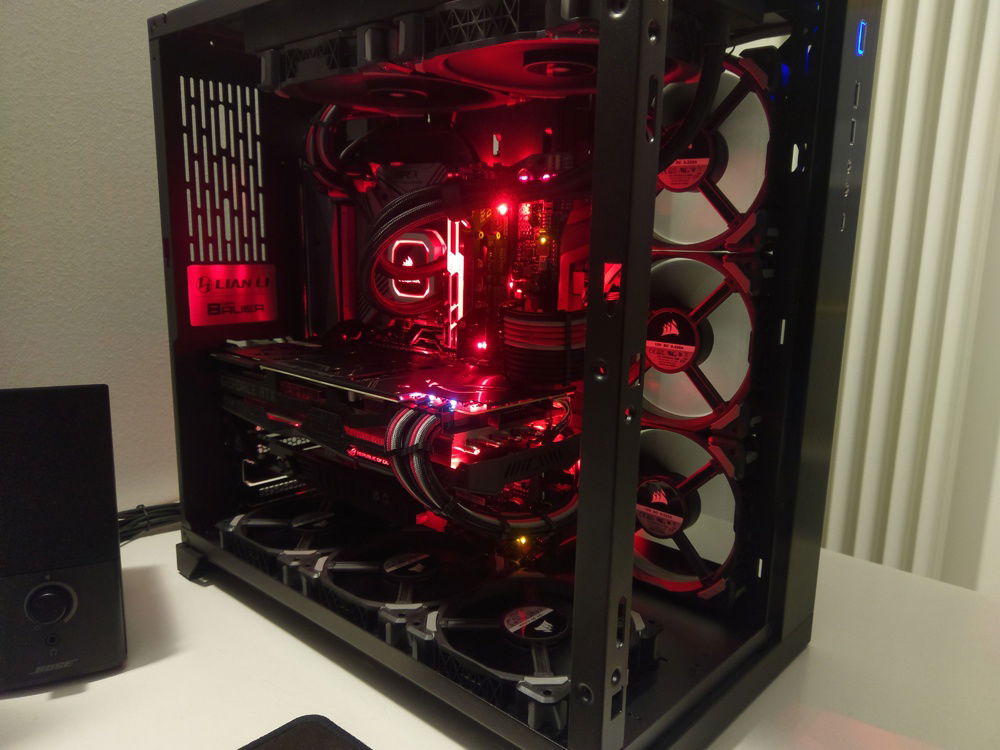 One of the old versions of the build, the first in the O11D.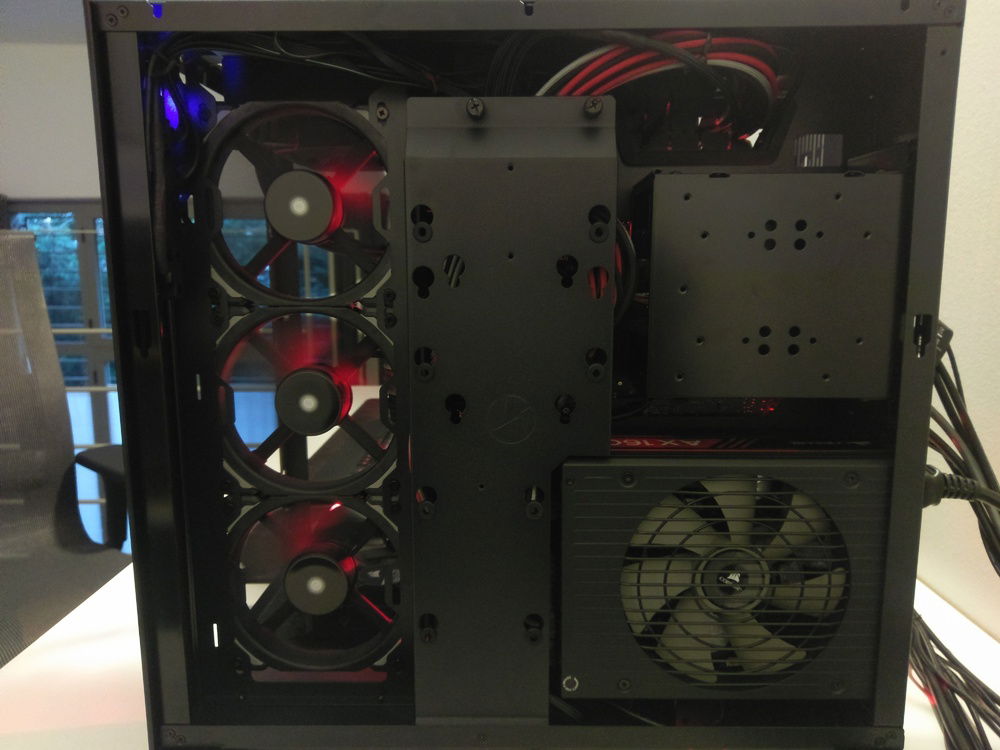 Again the old version, first finished transplant in the O11D.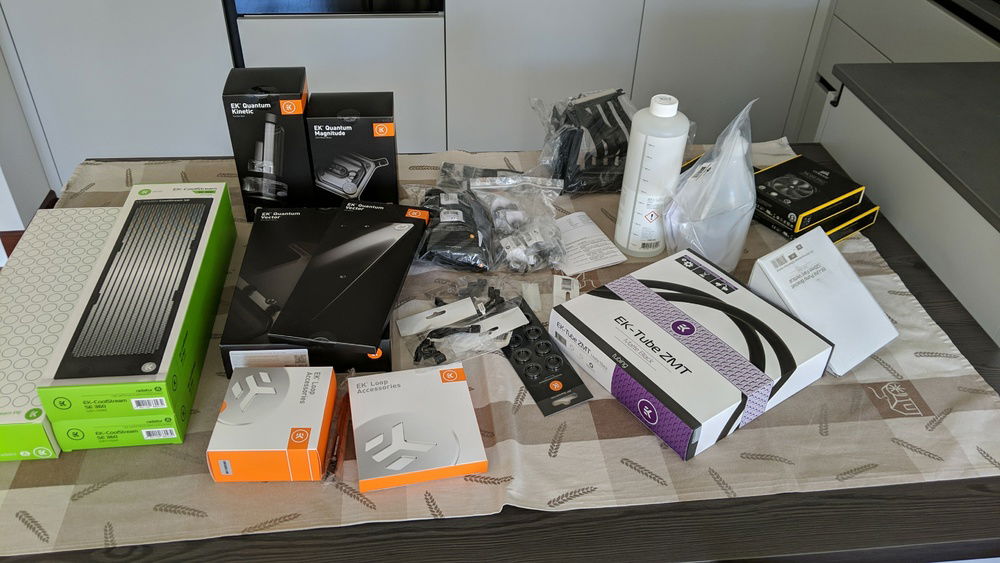 The fun begins.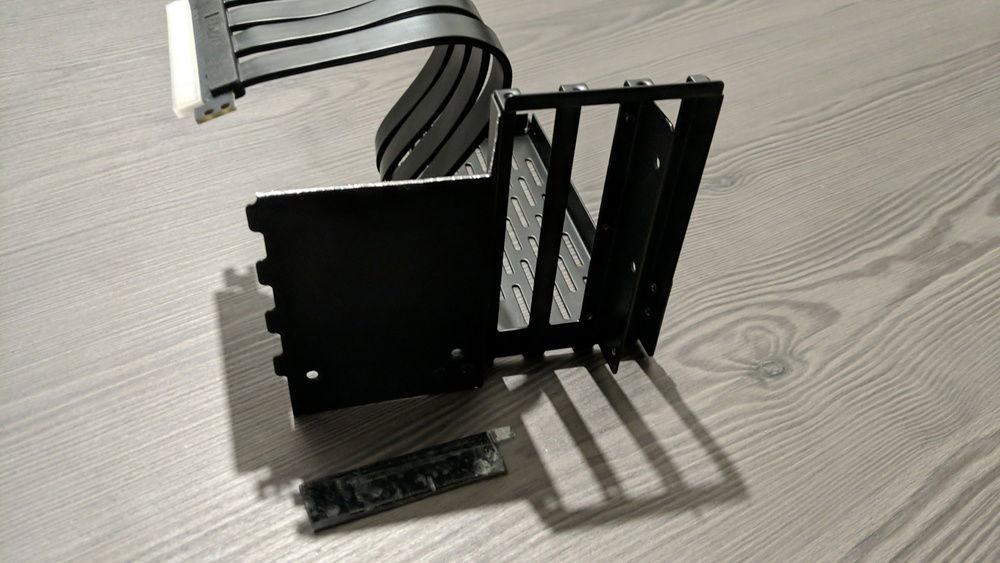 The modded bracket after hand-sawing it, then I papersended the edges and painted it in satin black.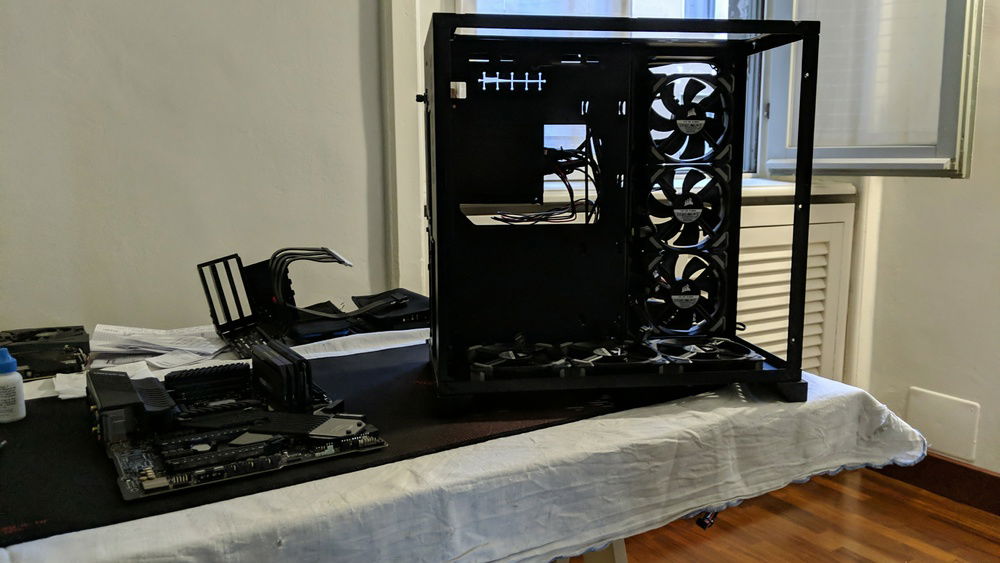 Cool, everything is out, time to building again from scratch.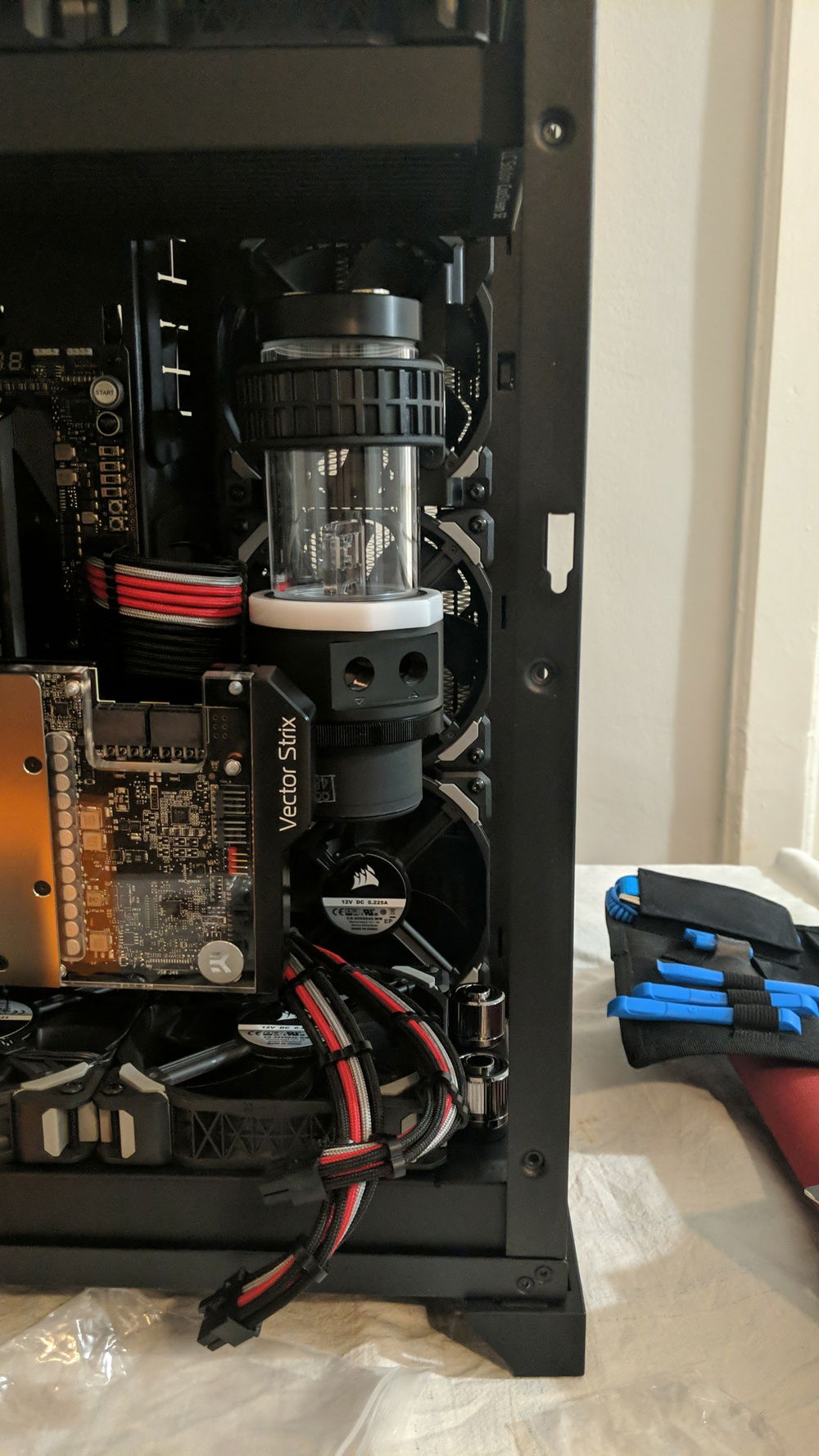 Pump clearance and mounting tests.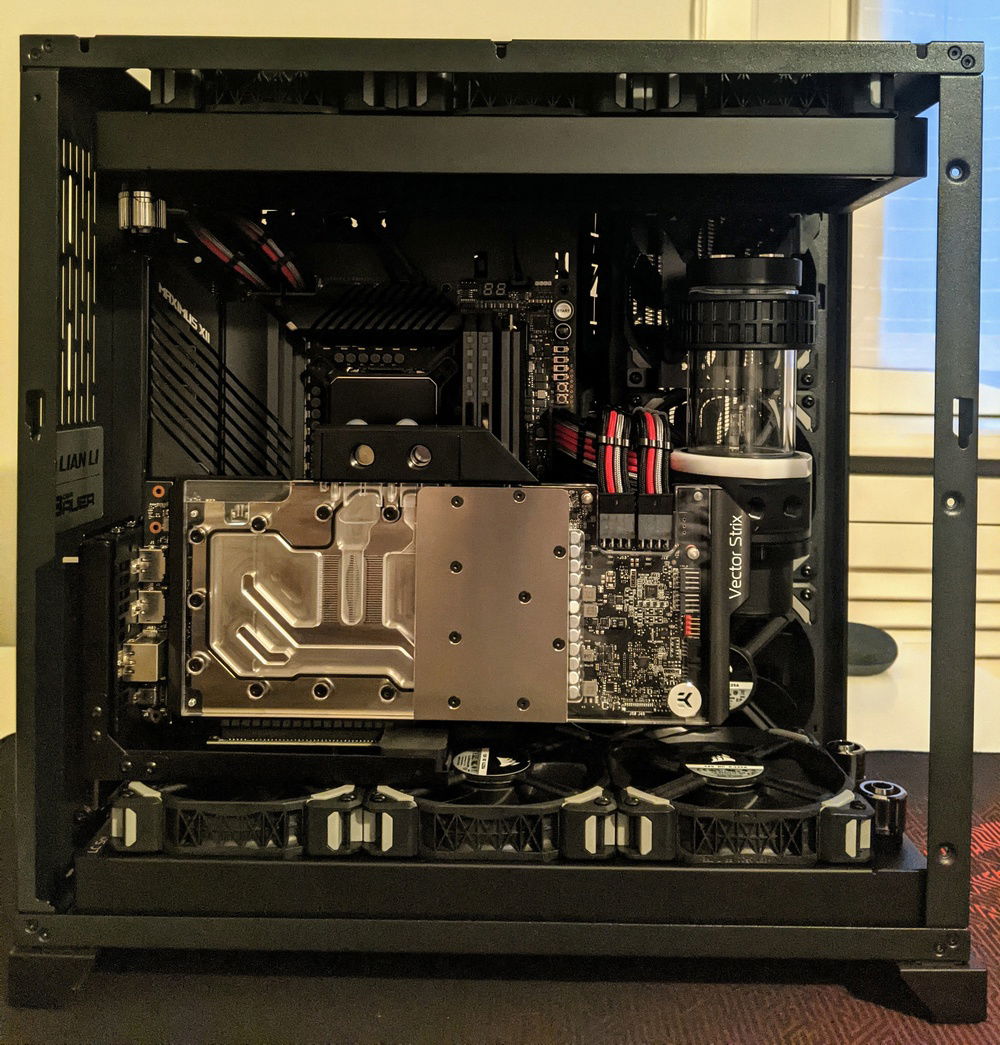 Now let's take a break and admire how long it take to fit everything as I intended.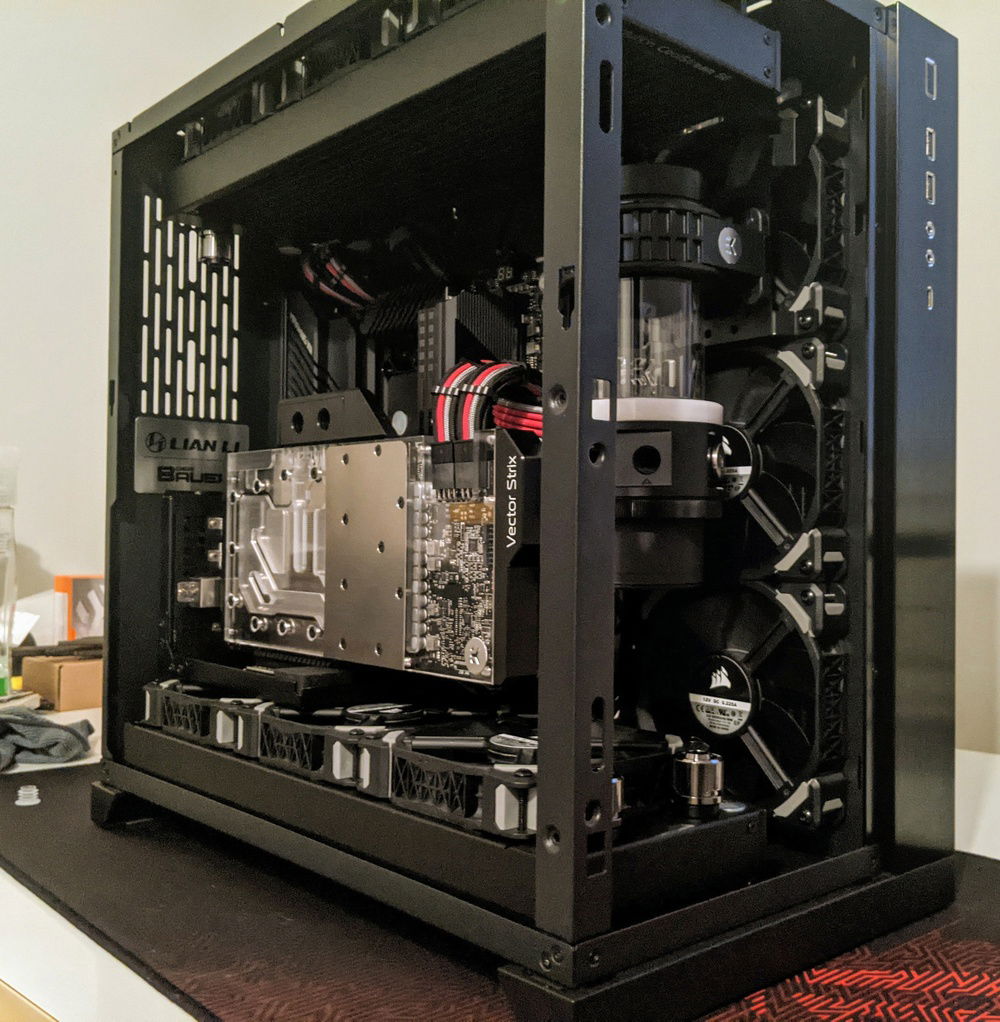 At this point I'm taking pictures only because I'm trying to not think I might have killed something.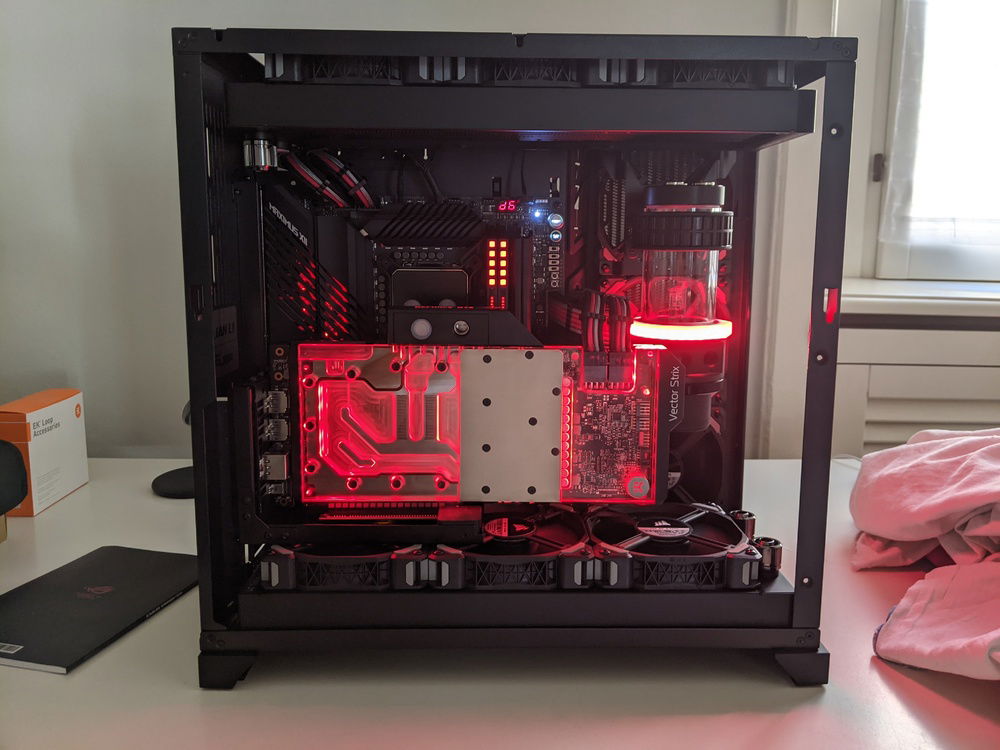 And, I can finally breathe. Everything works (again).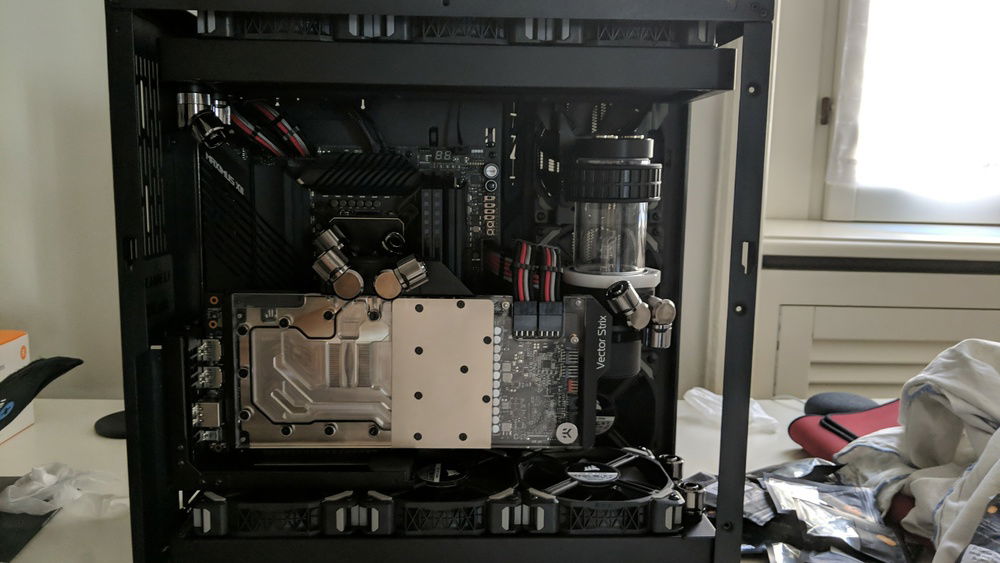 Fittings and adaptors test fit.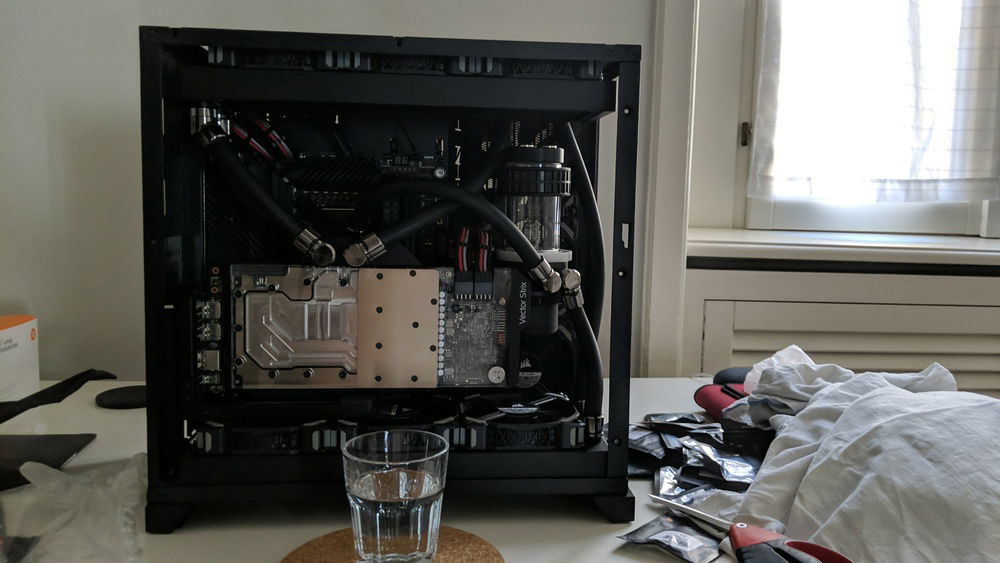 First tube fit, something is bothering me.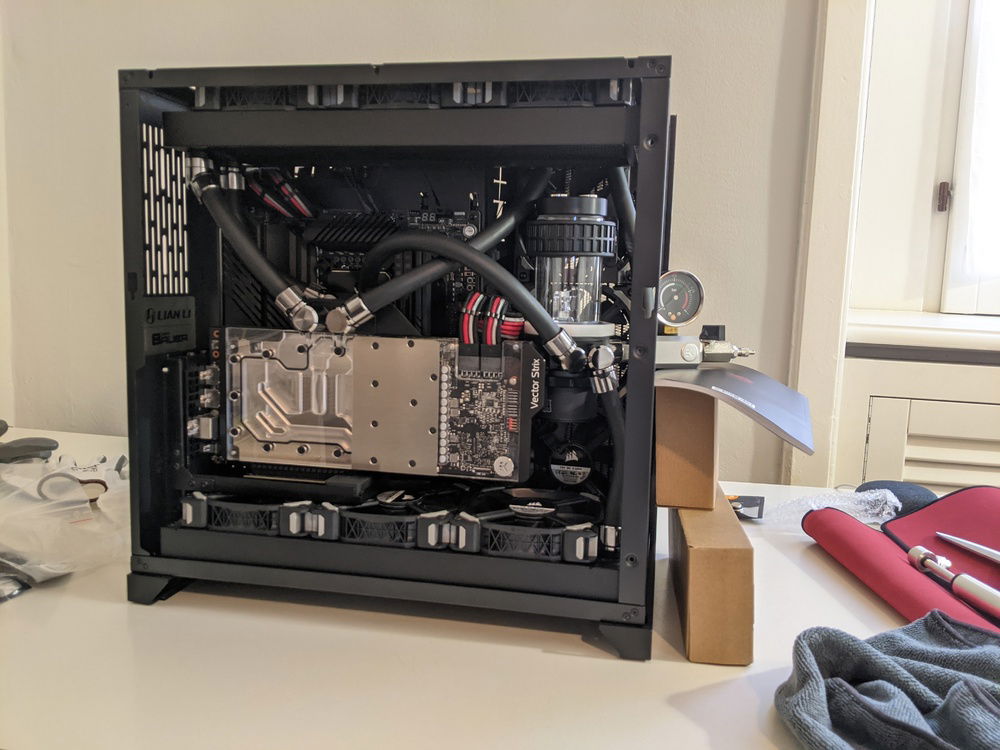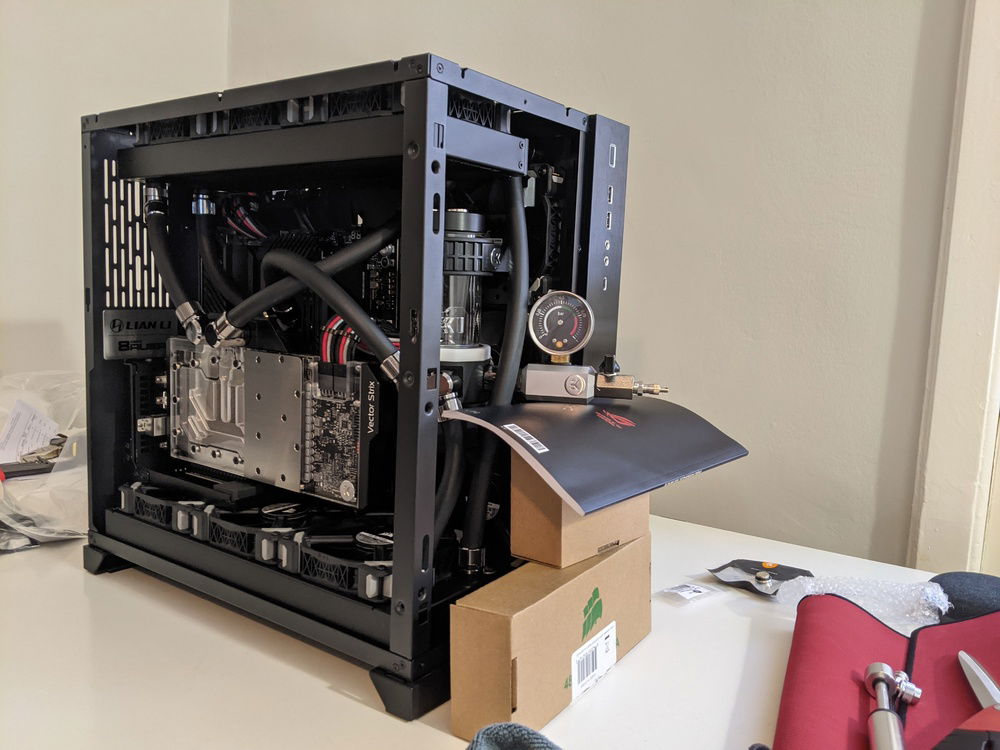 Yep, that's my idea of stable leak test platform. What the hell is bothering me?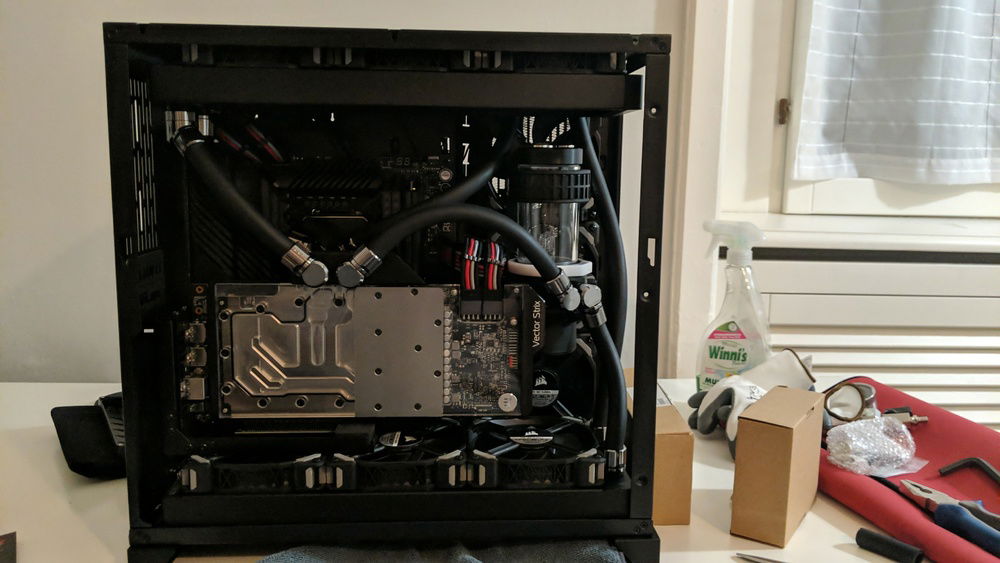 Here we go, much better. That bloody X is not bothering me anymore. How tight can your finger tighten a compression fitting?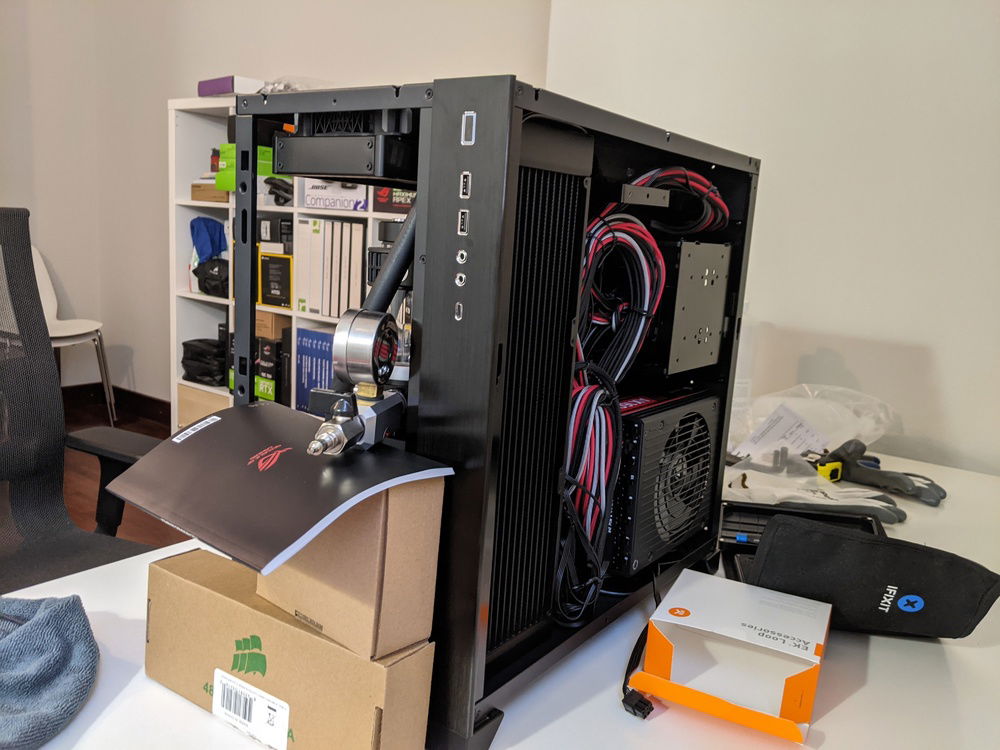 A peek at the back, cables to be better managed later on. Can see the third rad here!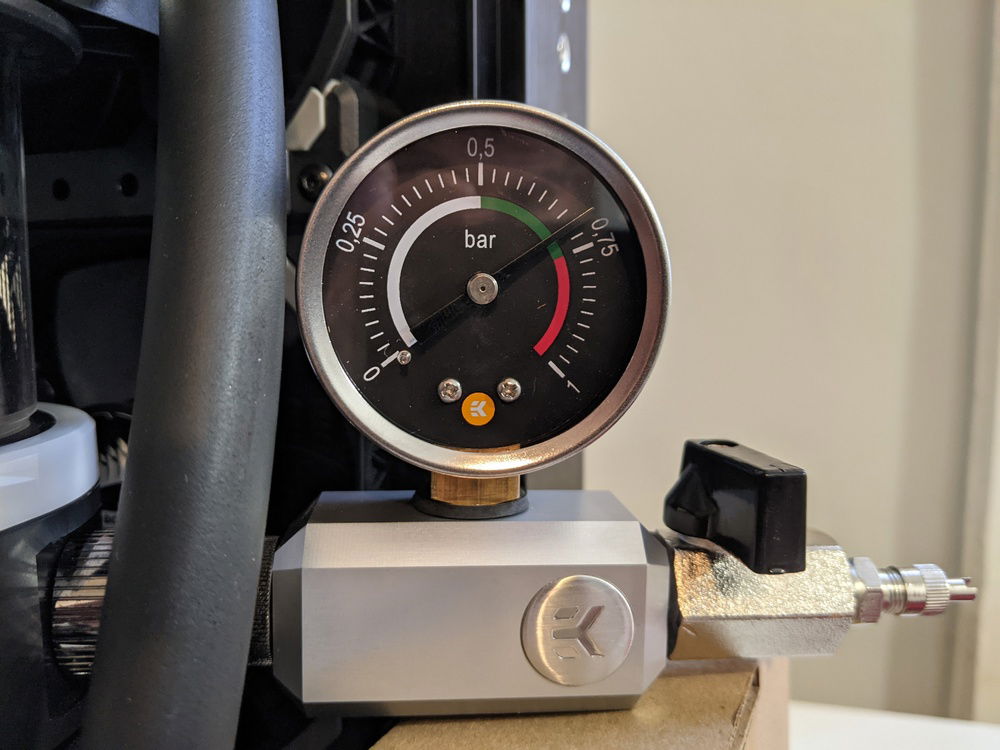 A stressful night later...success!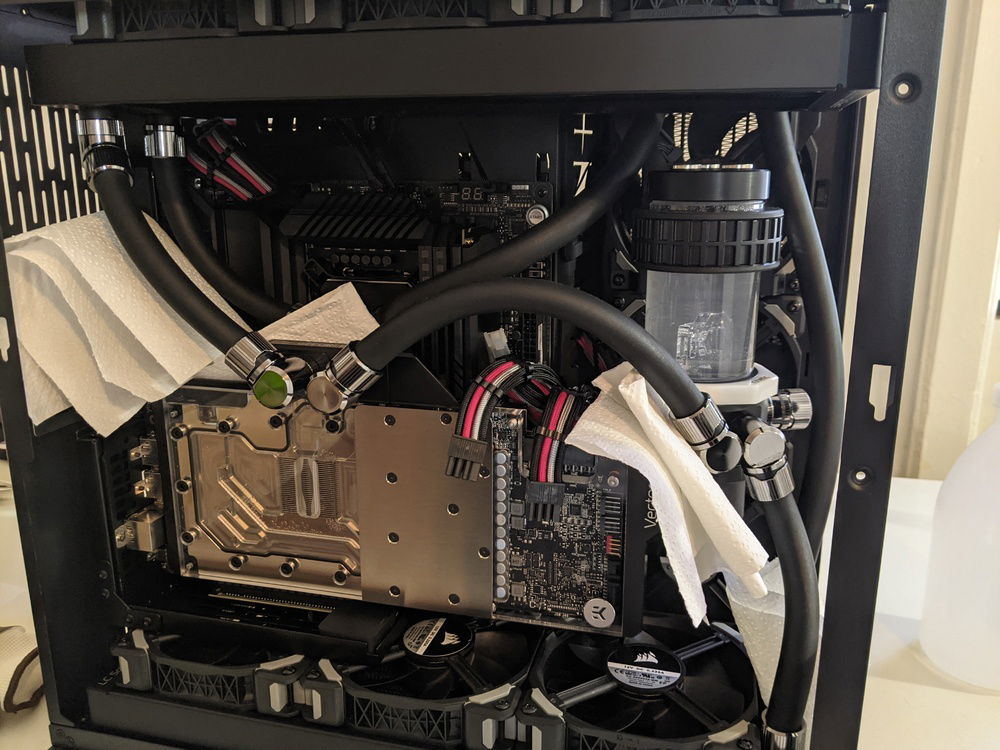 When you don't trust an air leak test of the duration of 12 hours, let's wait another 6 hours of proper leak test.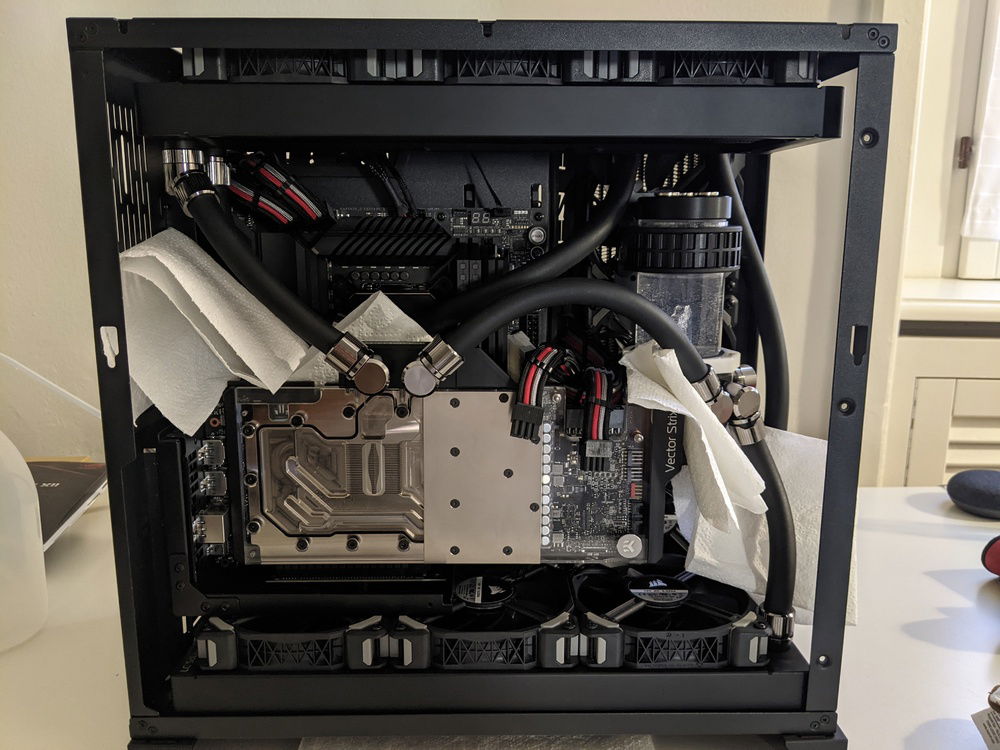 It's time to grow up and take those paper towels away.