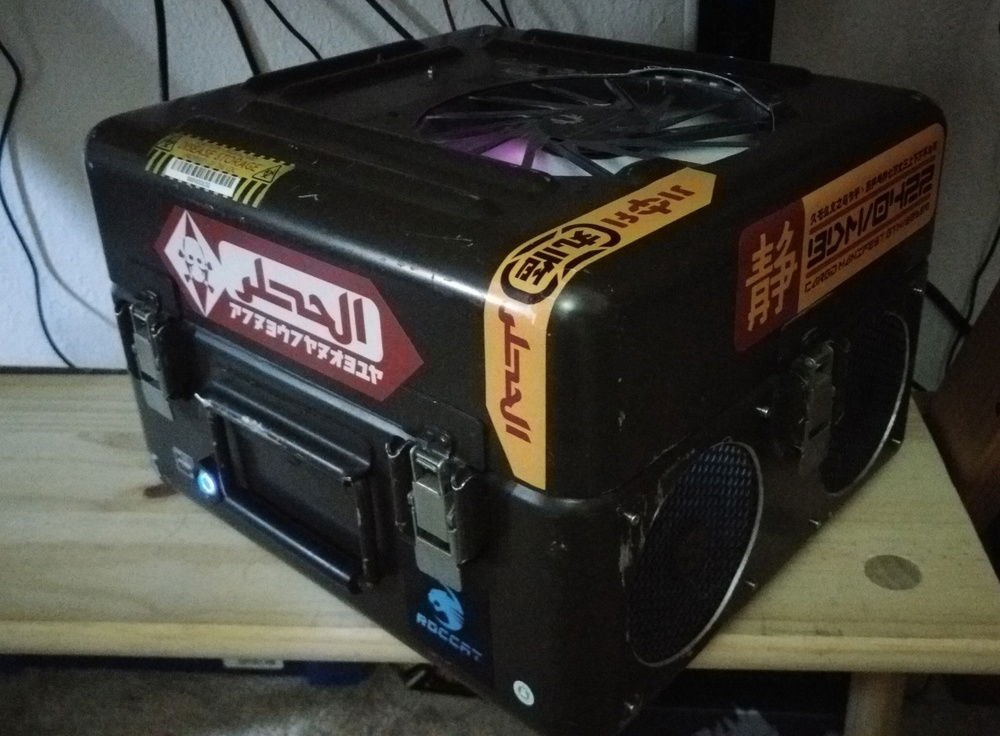 Then you cover it in stickers and ruin the look.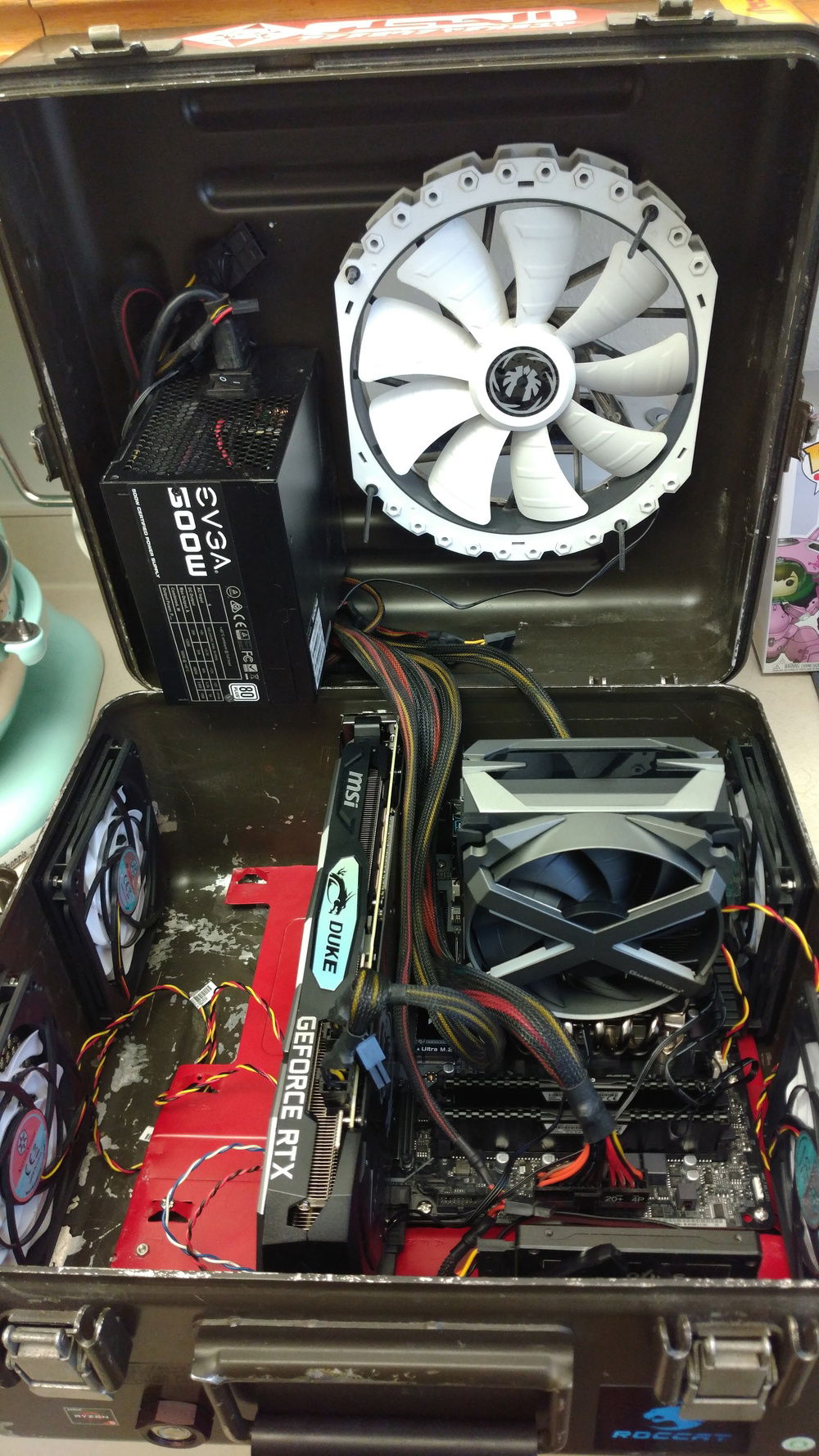 Side fans directly over the vrm, and ram. PSU blocks about half of one fan on the GPU.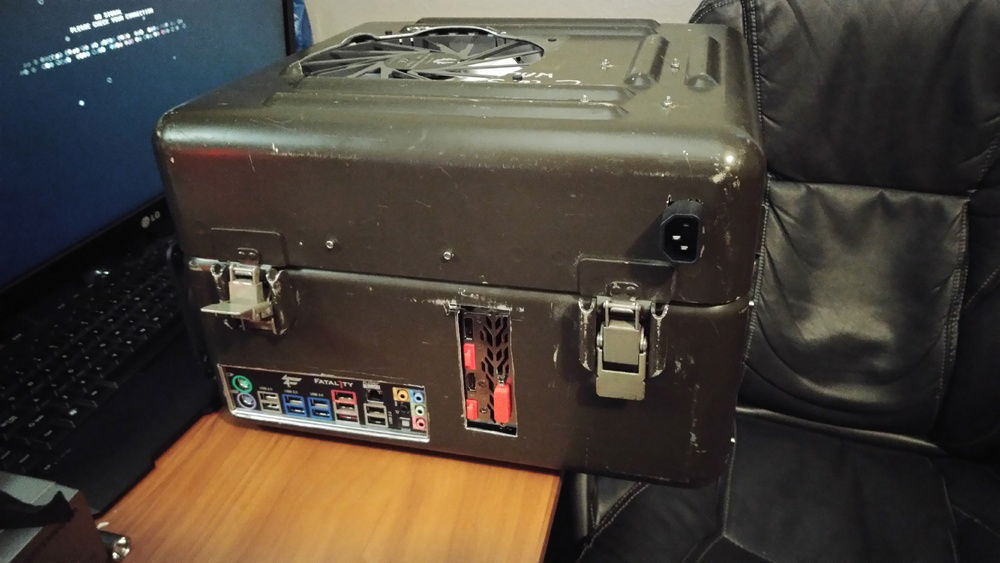 PSU is mounted to the lid with a short extender to work as a pass through.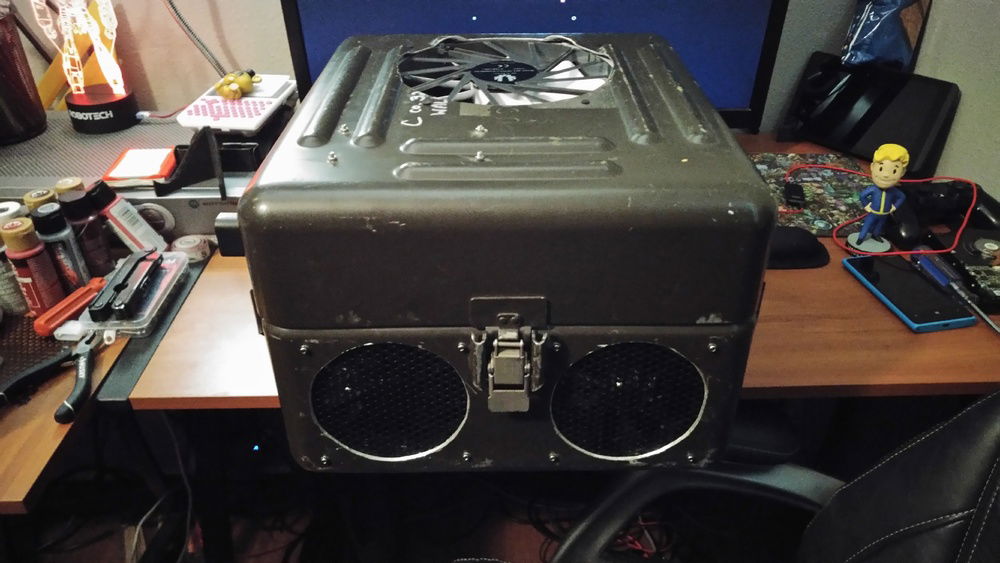 Four side fans are intakes with the fifth fan being a top mounted exhaust.
I cut all the holes out by hand with a dremel.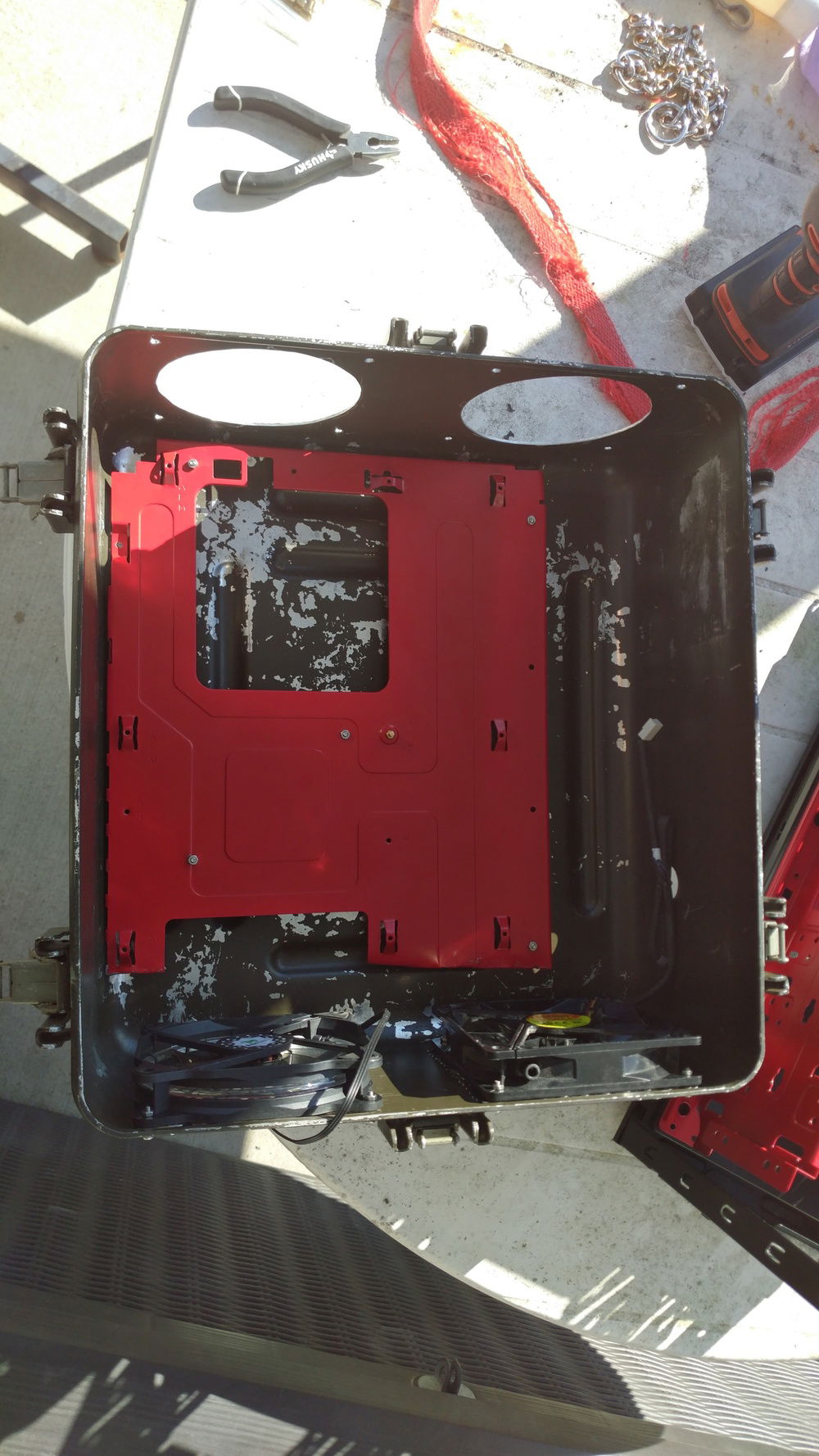 Cut the tray out of my old case, and mounted it with brass standoffs.