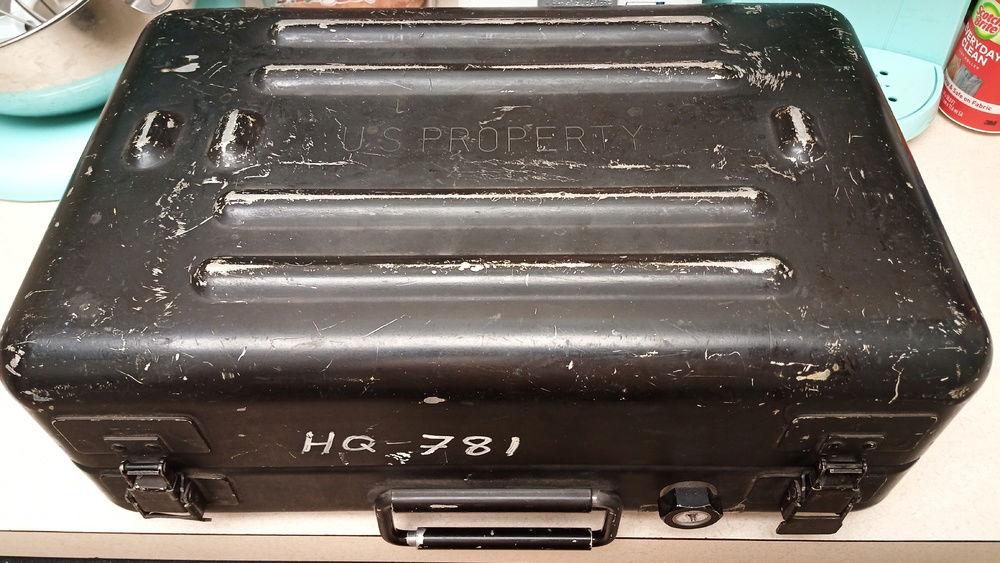 Military surplus, night vision sight case. 1/8" thick aluminum.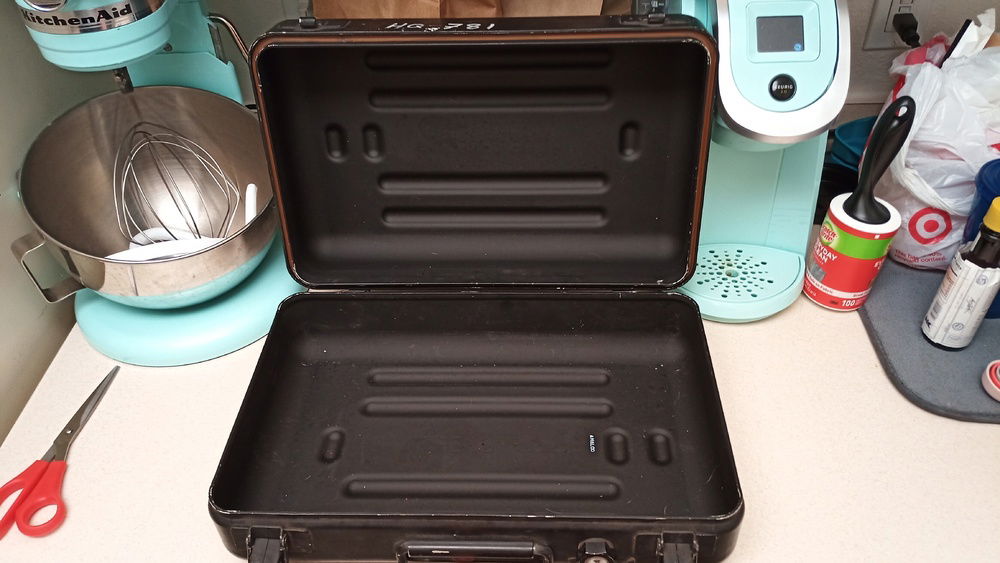 Interior space is around 15 3/4"x 9 1/2"x 6". About 14.7 liters. Not the smallest of small form factor cases, but still pretty tight.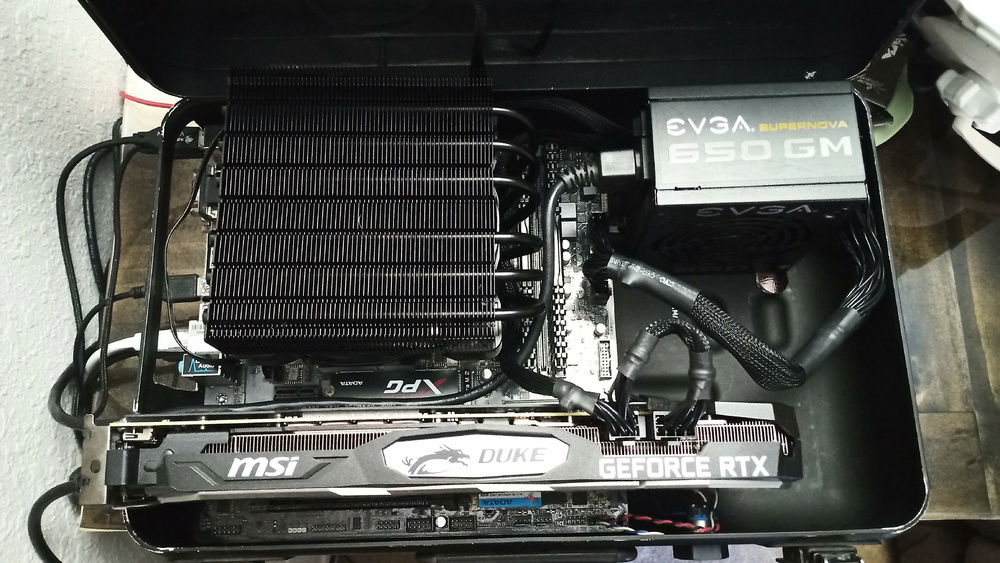 The board fits in nicely. I could have sent the I/O out the long side if it didn't, but I would have needed a shorter GPU. The motherboard is mounted with M8 machine screws.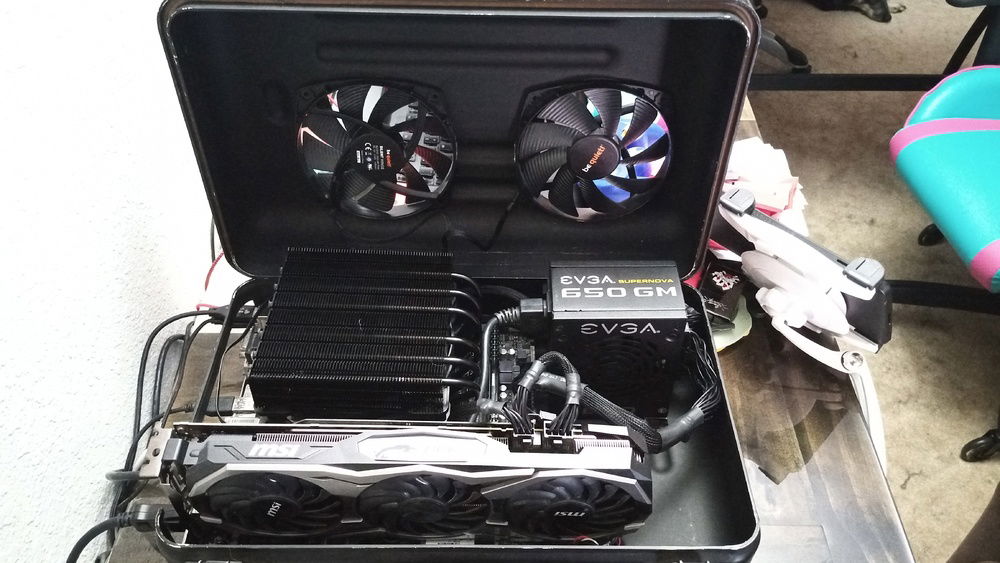 The biggest hurtle in this build is height. There is less than 25mm between the top of cpu cooler. normally I would have opt'ed for slim fans . Turns out, be quiet! uses a bespoke fan design for the Dark Rock TF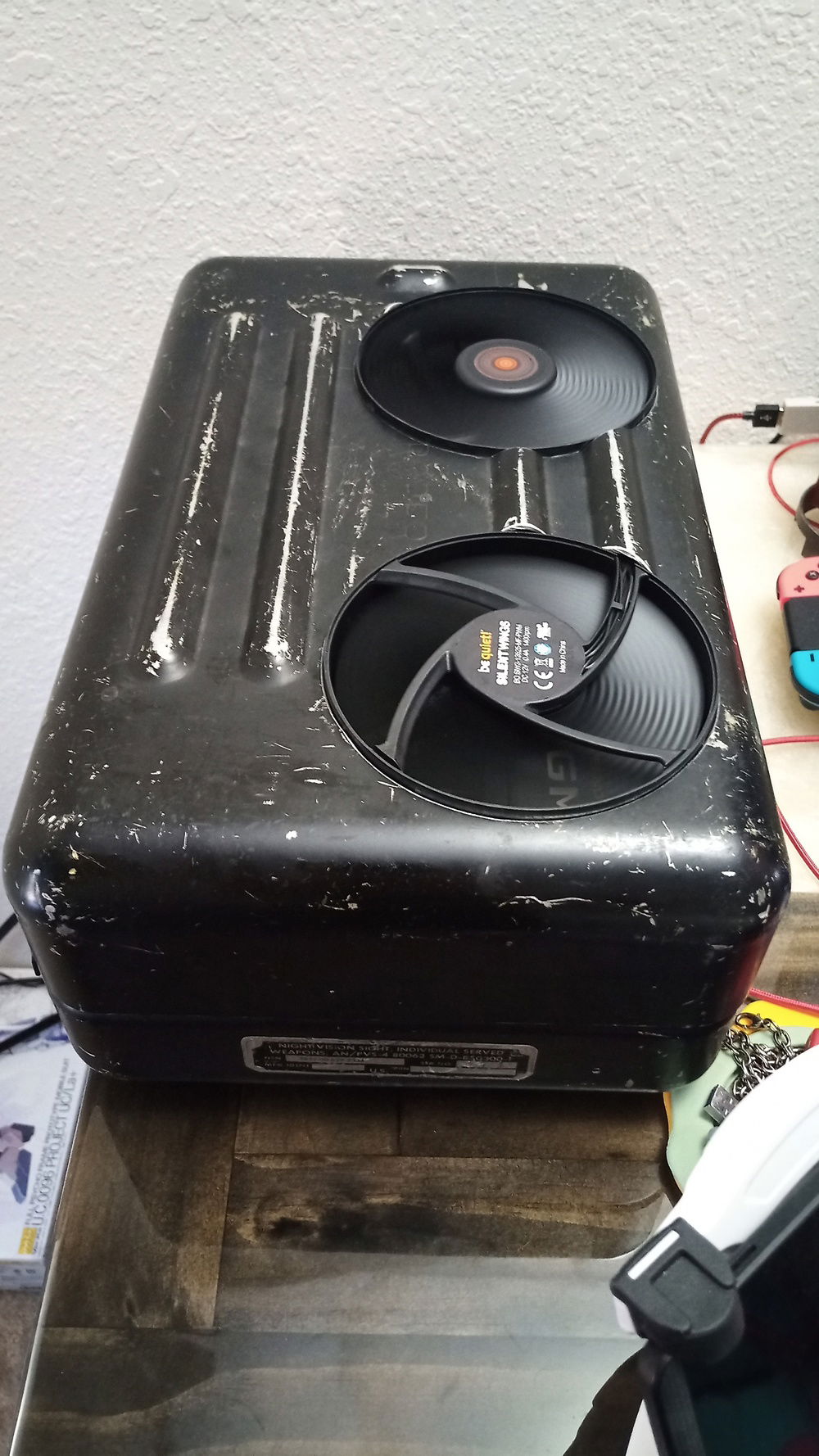 These two fans are the 135mm Silent Wings 3's that come with the Dark Rock TF. Because the mounting solution for these fans is in the center of the fan shroud, with the right size hole the fan can mounted in-plane with the lid instead of on it. Conveniently there exists a 135mm hole saw on amazon.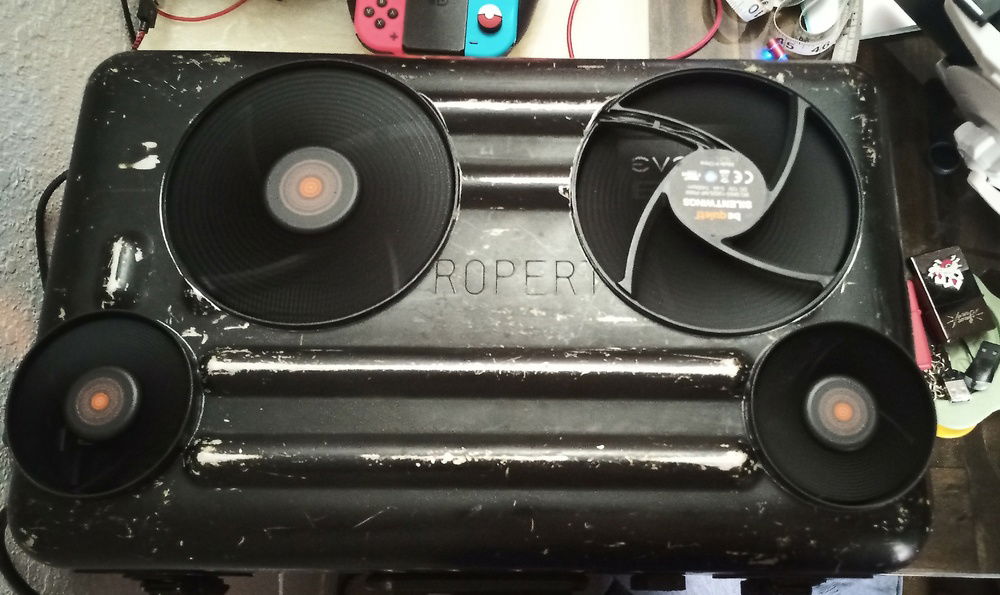 GPU thermals higher than I would like so I added two 80mm fans. An 80mm hole saw was used for these as well. This brought the max temp from 86c, down to 77c.