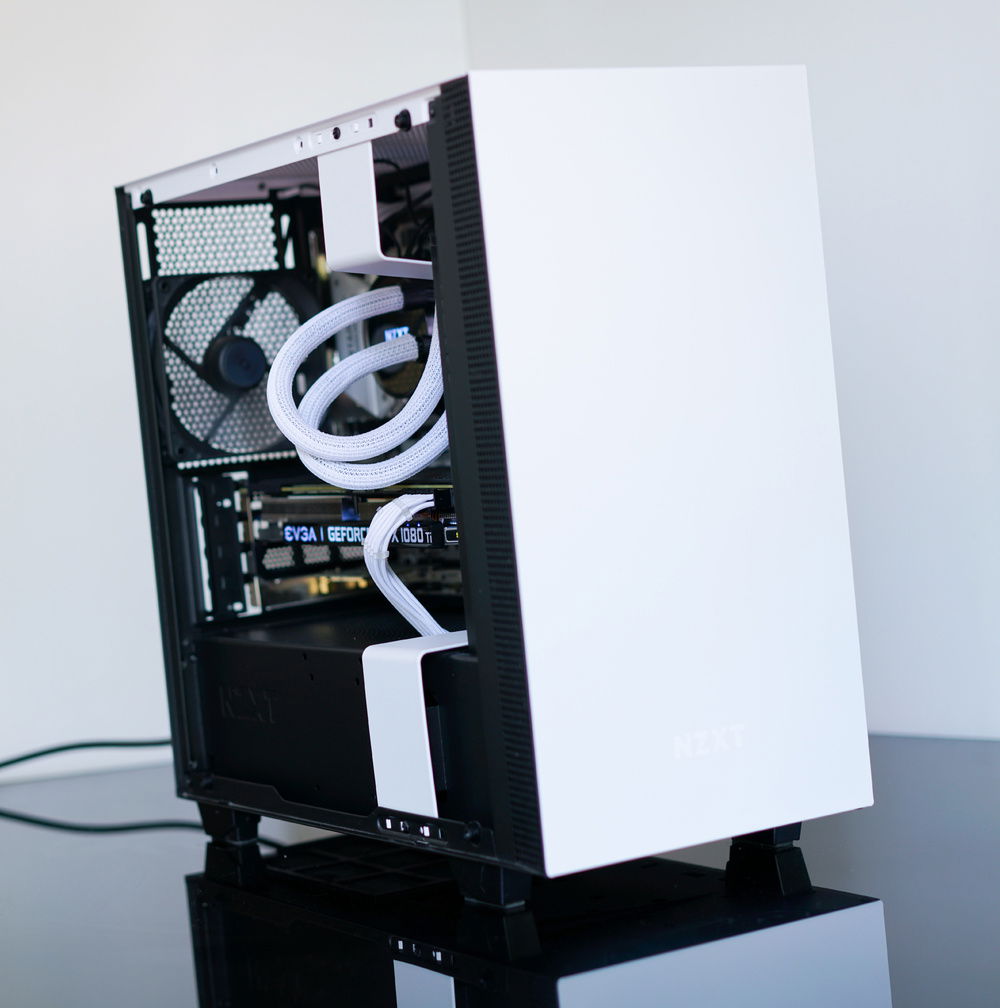 TK-421. One of my early builds that I haven't had the opportunity to photograph until now. Classic Stormtrooper build in an NZXT H400 micro ATX case. These days I try to add something to give the build some individuality. I also don't use cable extensions anymore. It's still a nice little build though.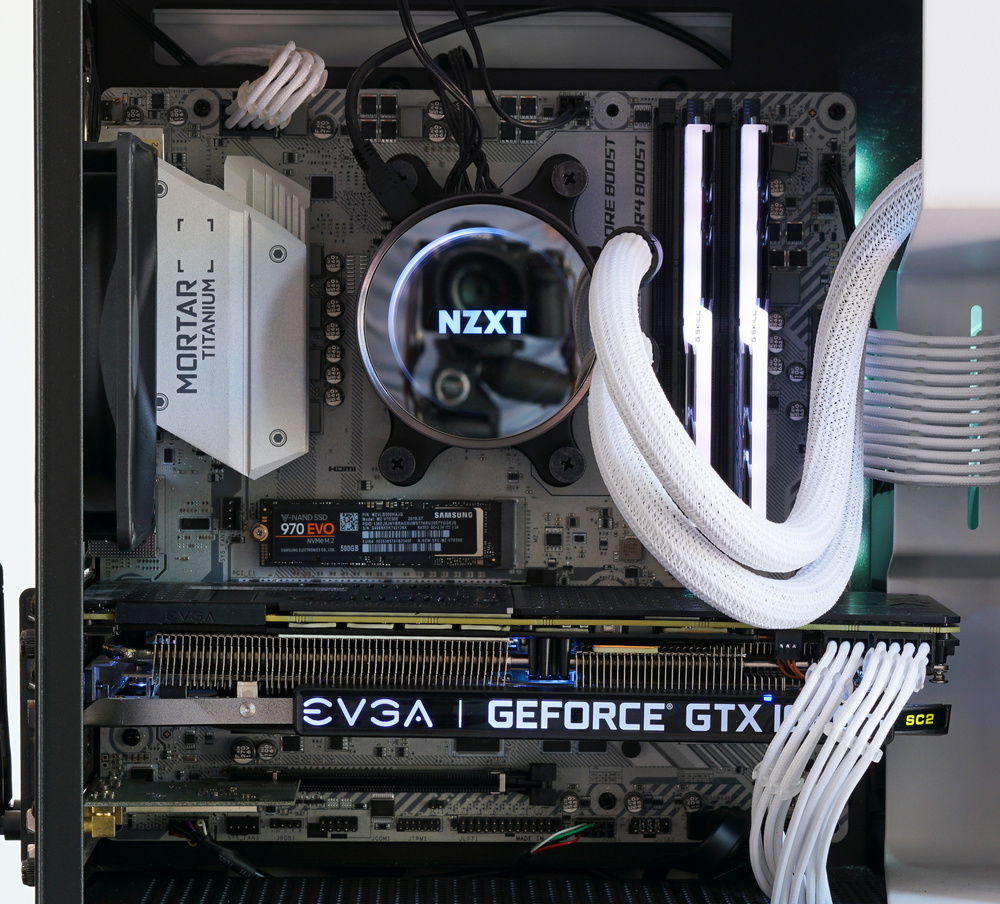 The MSI B450 Mortar Micro ATX motherboard is still one of the best looking motherboards ever made. It looks great with the NZXT AIO liquid cooler.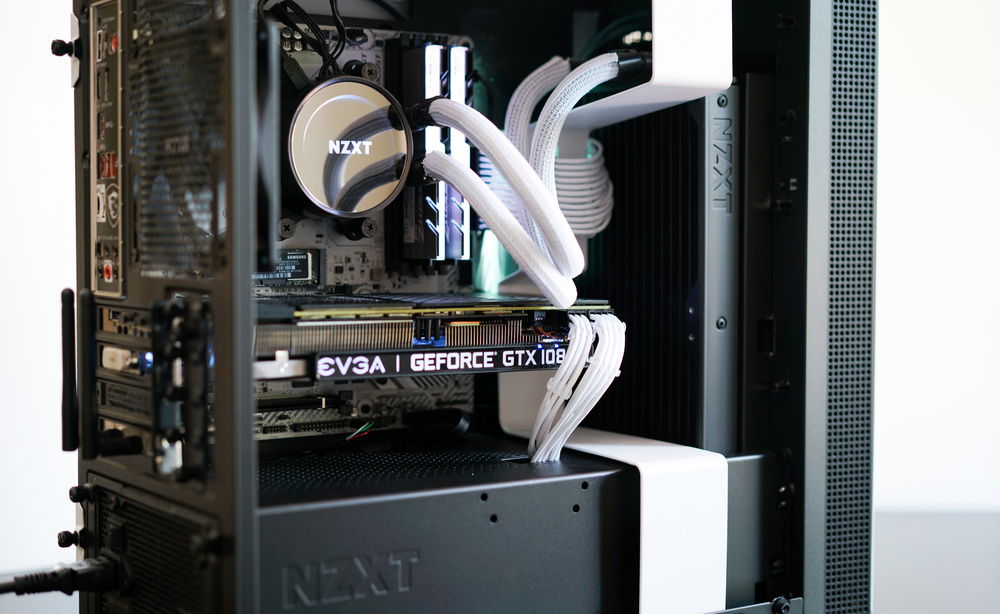 The @cablemod AIO sleeves look pretty good on the NZXT AIO.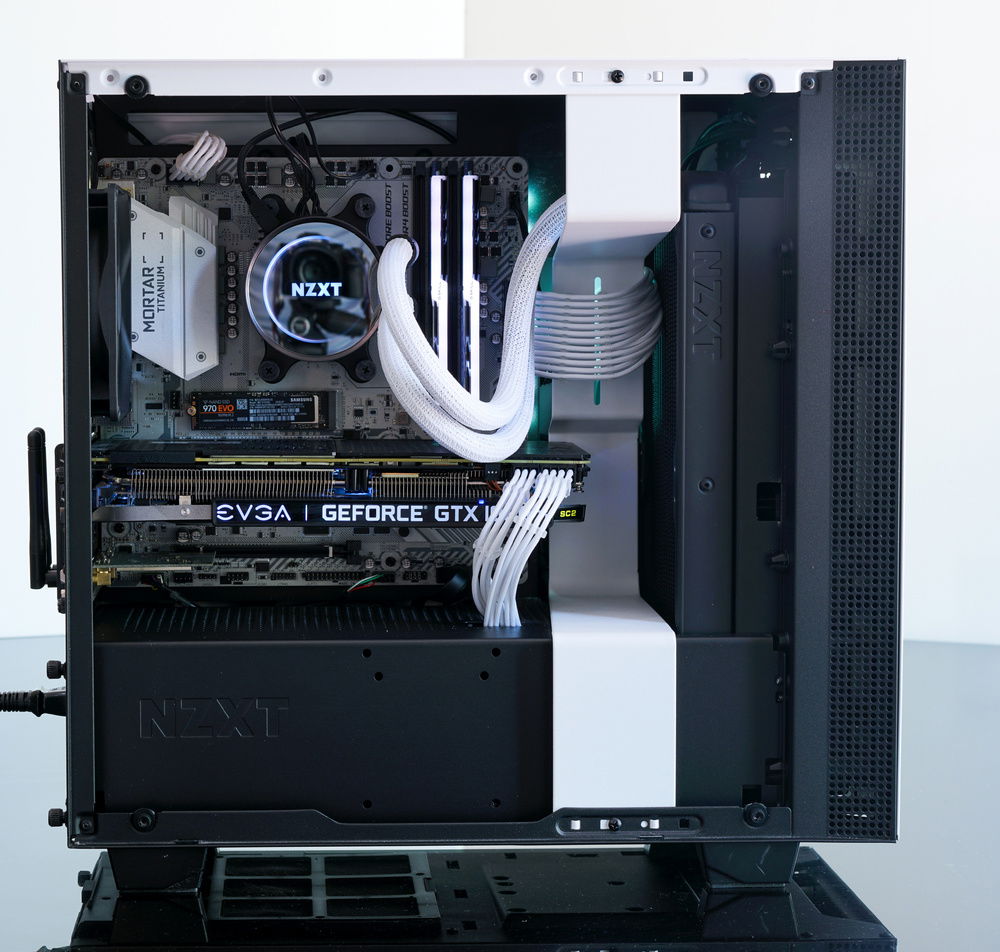 Cable extensions are like hair extensions. You think we don't know... But we know. EVGA GTX 1080ti.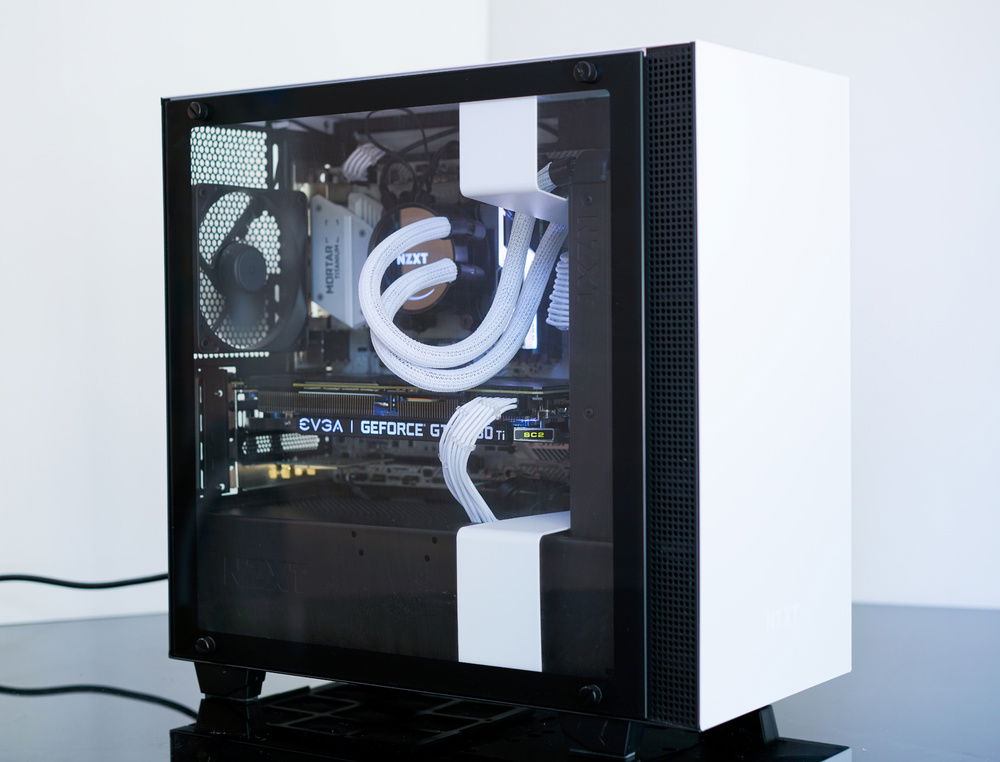 Final shot. The TK421 build with the glass on. Still a great looking build. The Ryzen 7 2700x still going strong after 12 months.