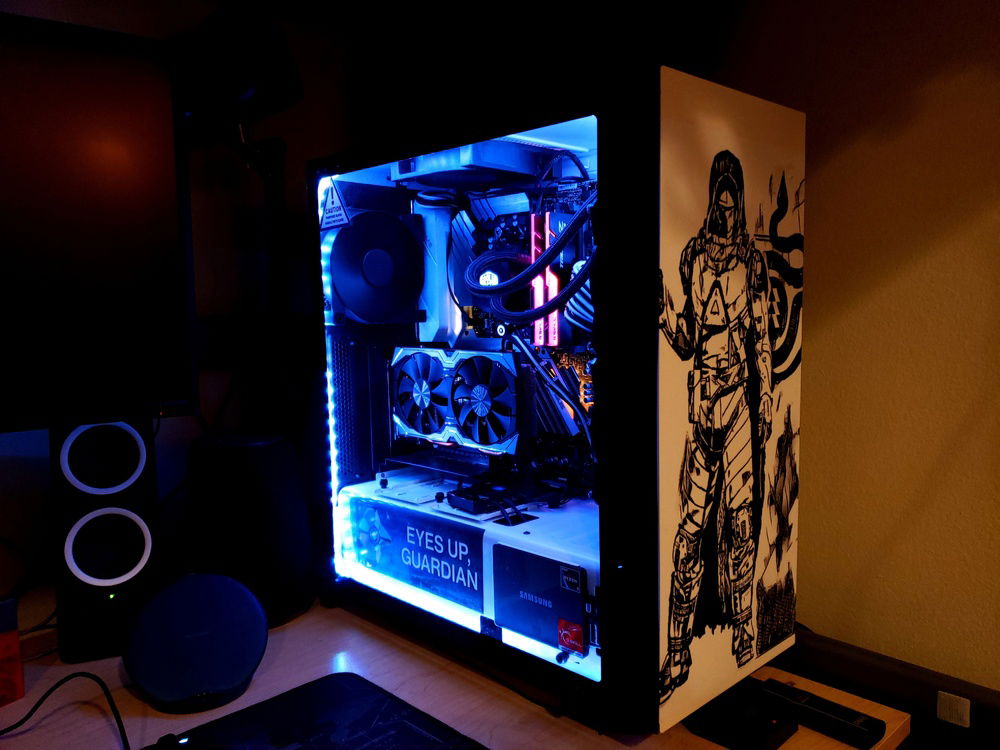 Screenshot of my hunter I photoshopped and printed on vinyl for the front panel.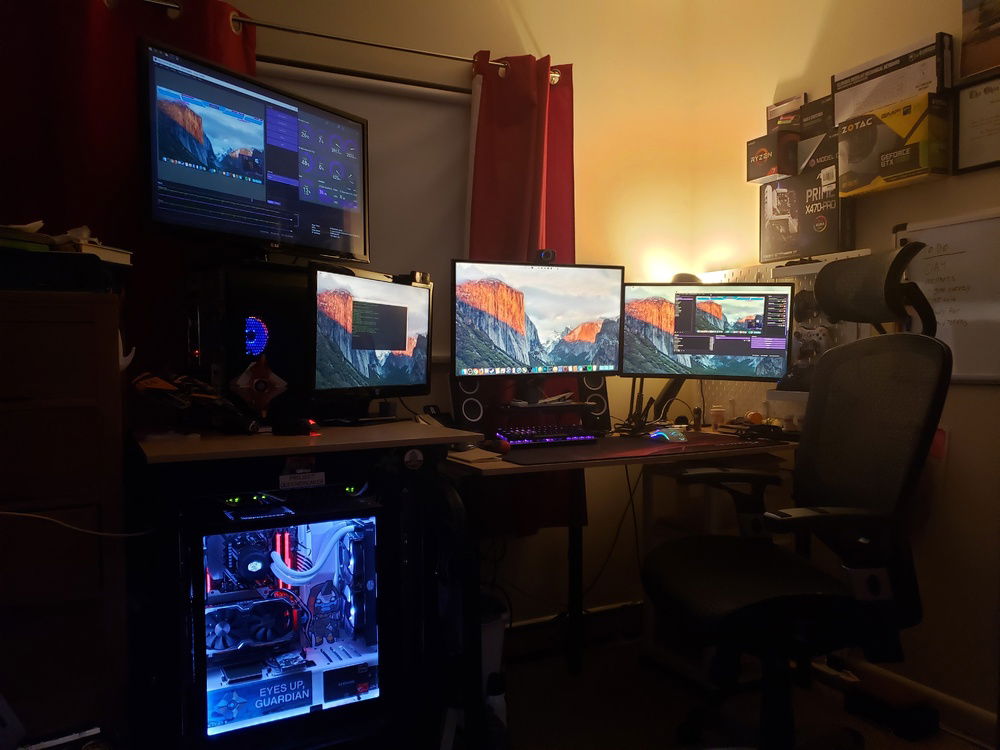 The desk setup at the moment, honestly it could fall apart at any moment, but I have faith in my zip ties.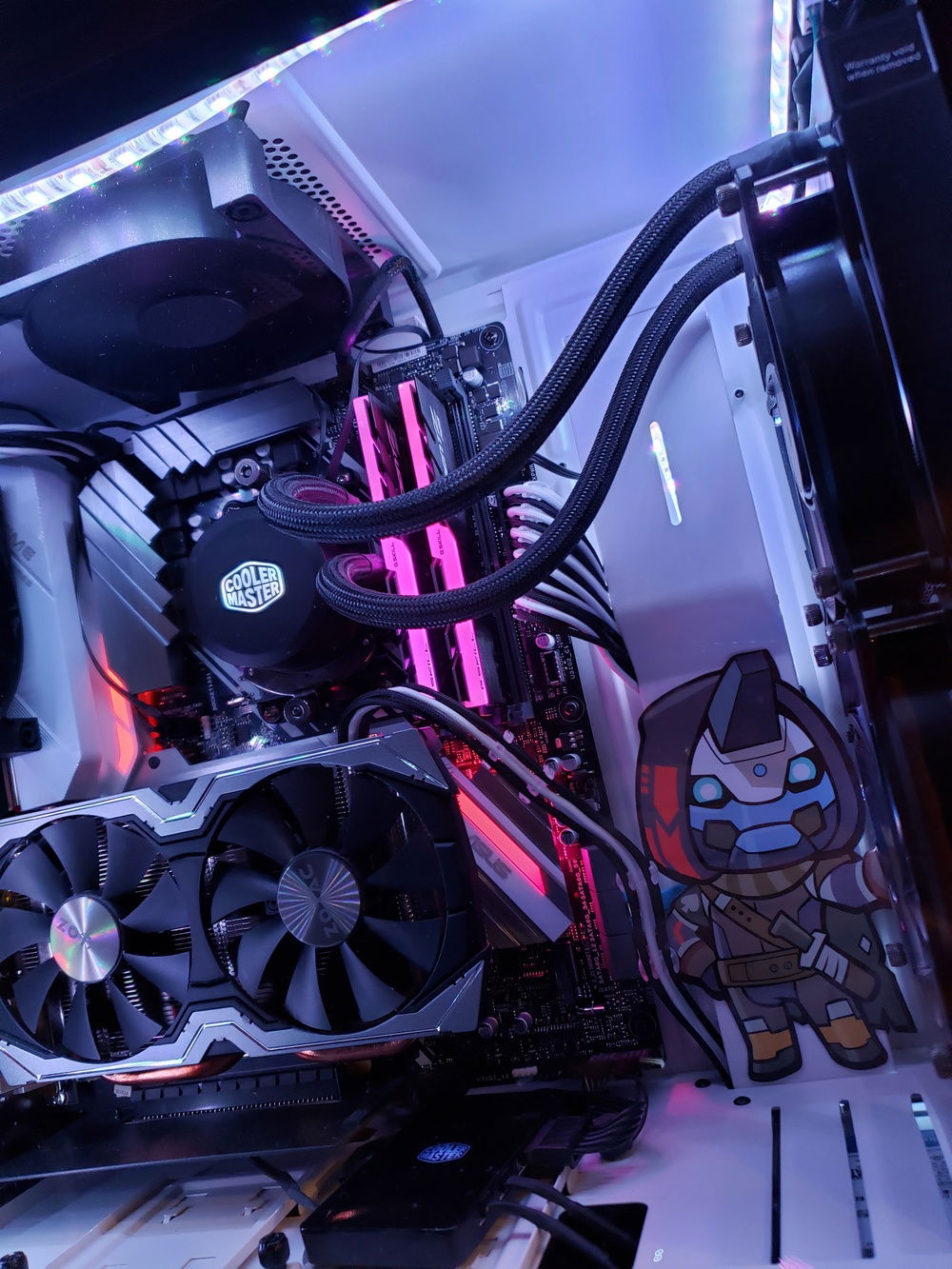 In memory of good old Cayde-6. Vertical GPU mount kit from CoolerMaster turned out pretty good.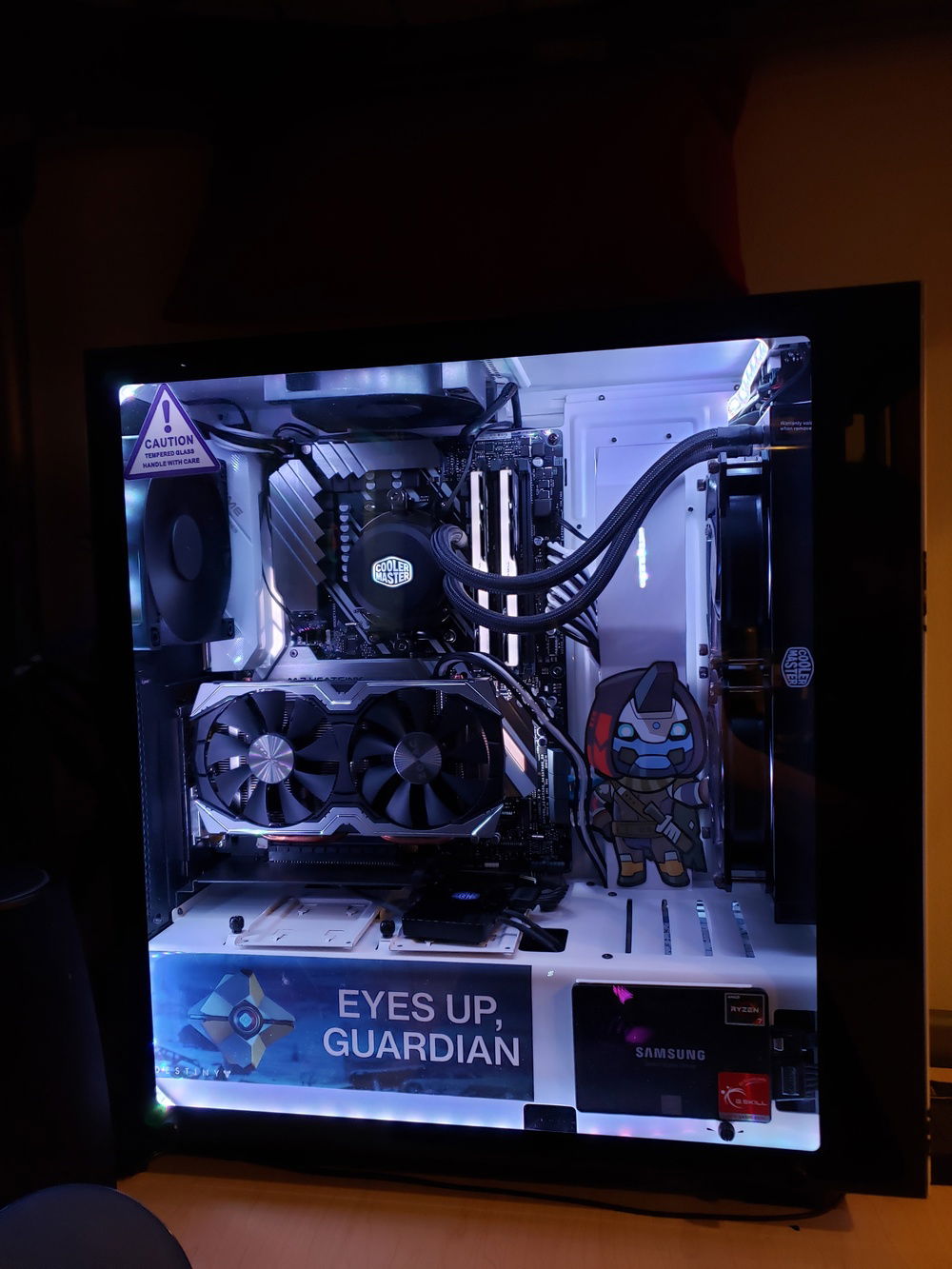 Another good shot of the vertical GPU mount from CoolerMaster