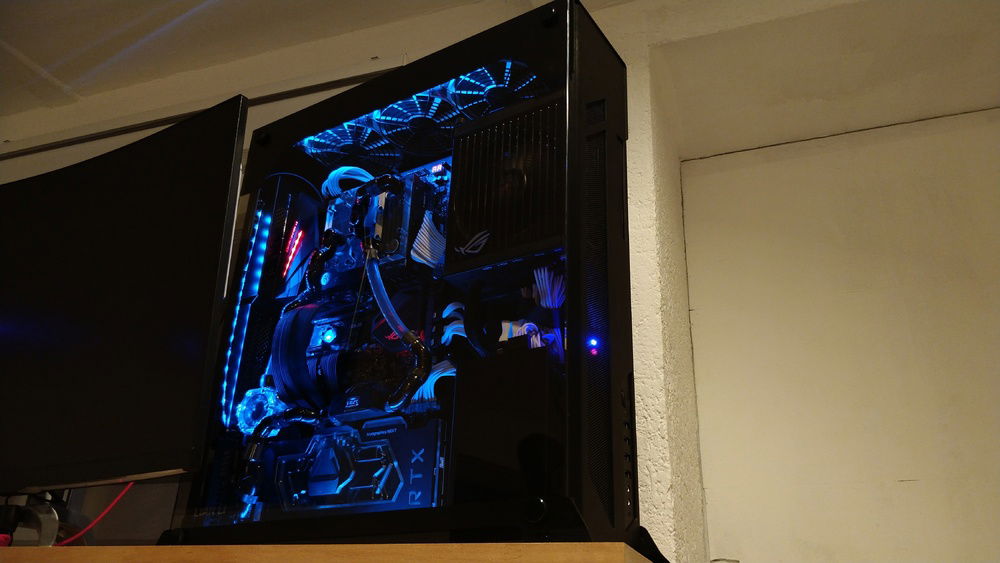 No more fan cables! Magical!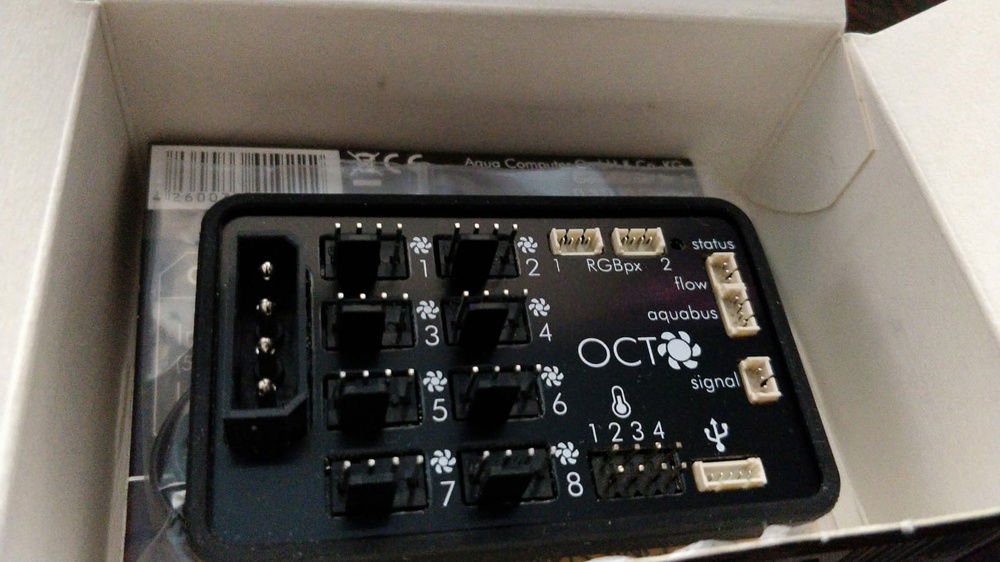 Amazingly simple and clean. You almost can't make mistakes. I noticed that the Farbwerk refuses to overload LED strips while the OCTO just blows them up. Oh well - I wasn't lighting my GPU block anyways.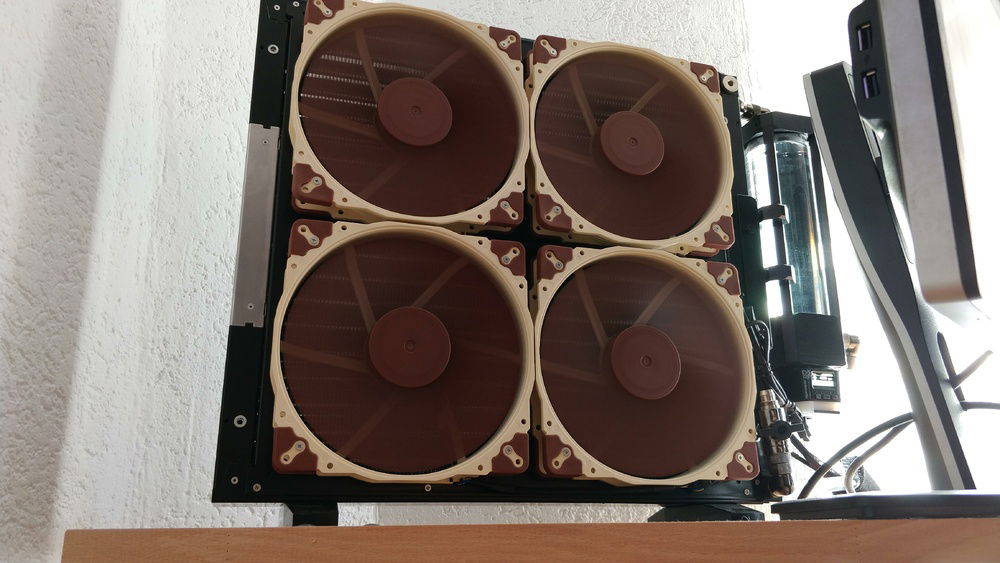 Best picture of the rad I have. The new monitor hides most of it.