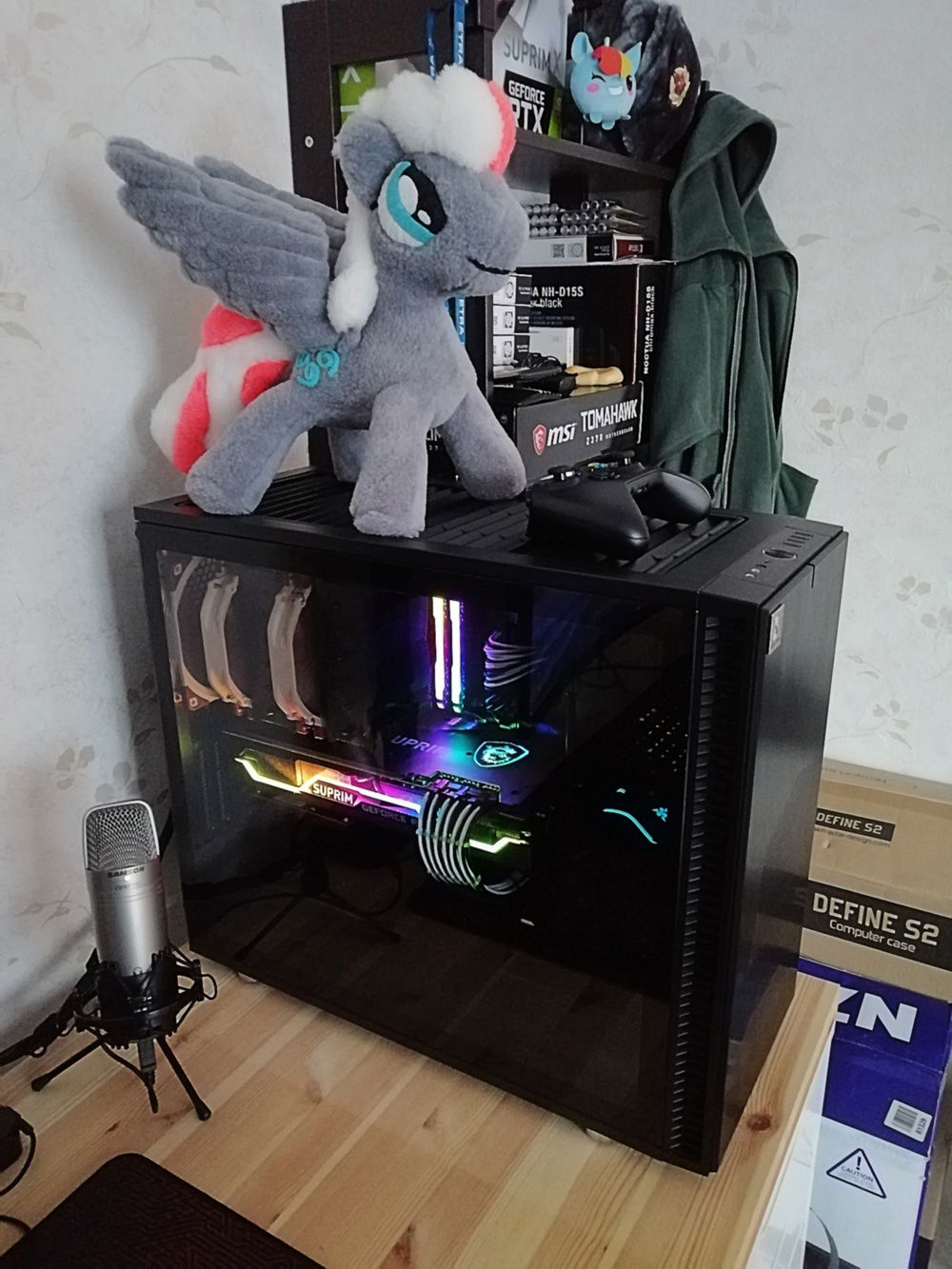 A whole build with glass panel in one picture. I'm usually using it with no side panel at all, for better cooling.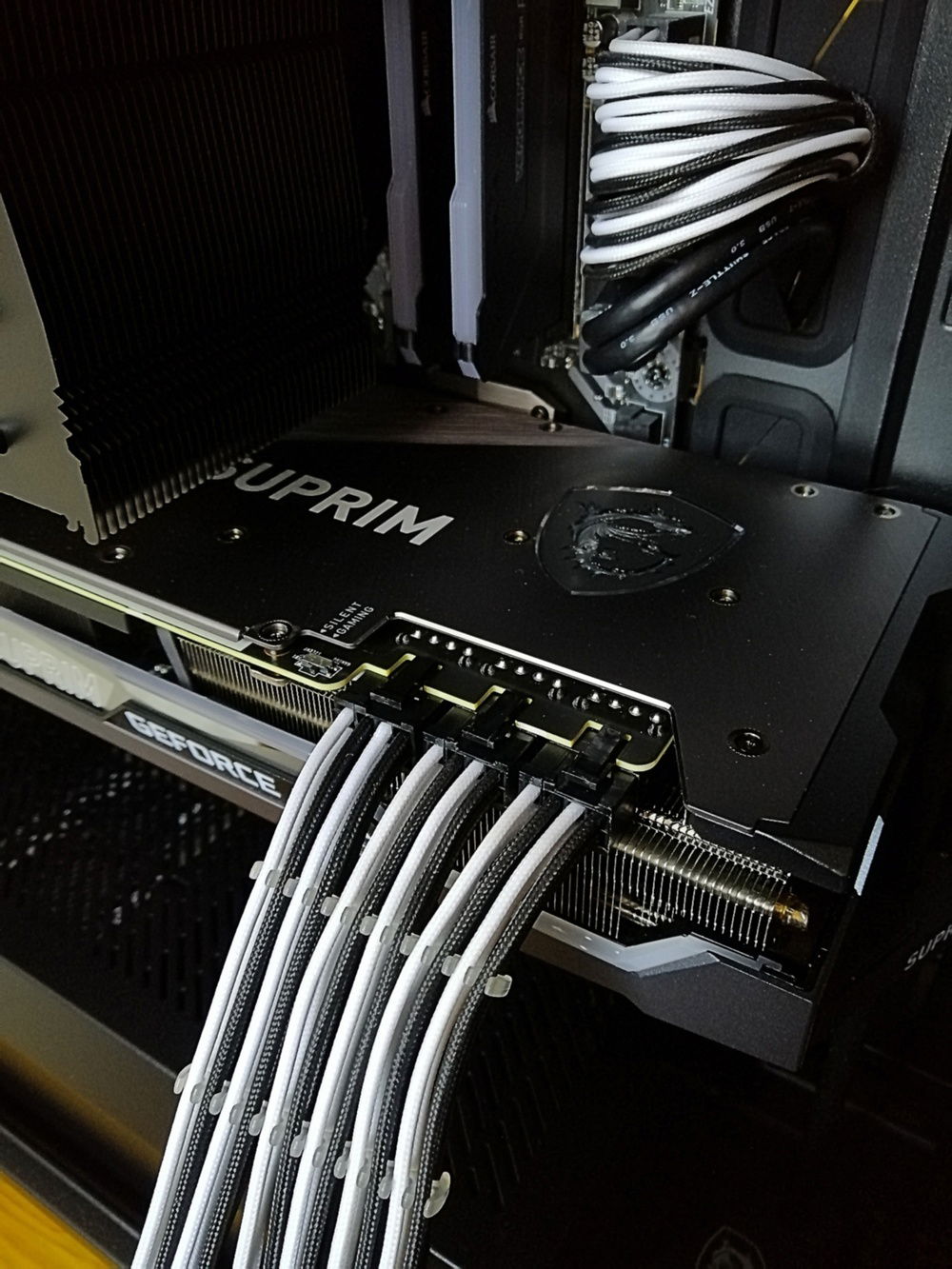 A graphics card and custom cables, with cable combs.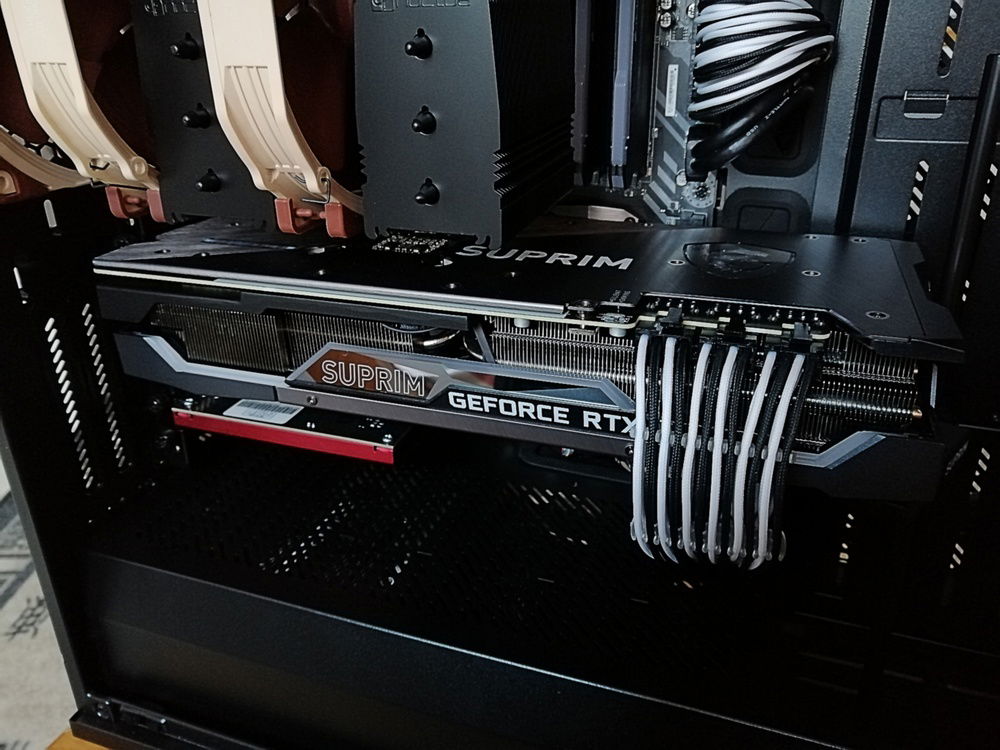 Same card, same combs, another angle.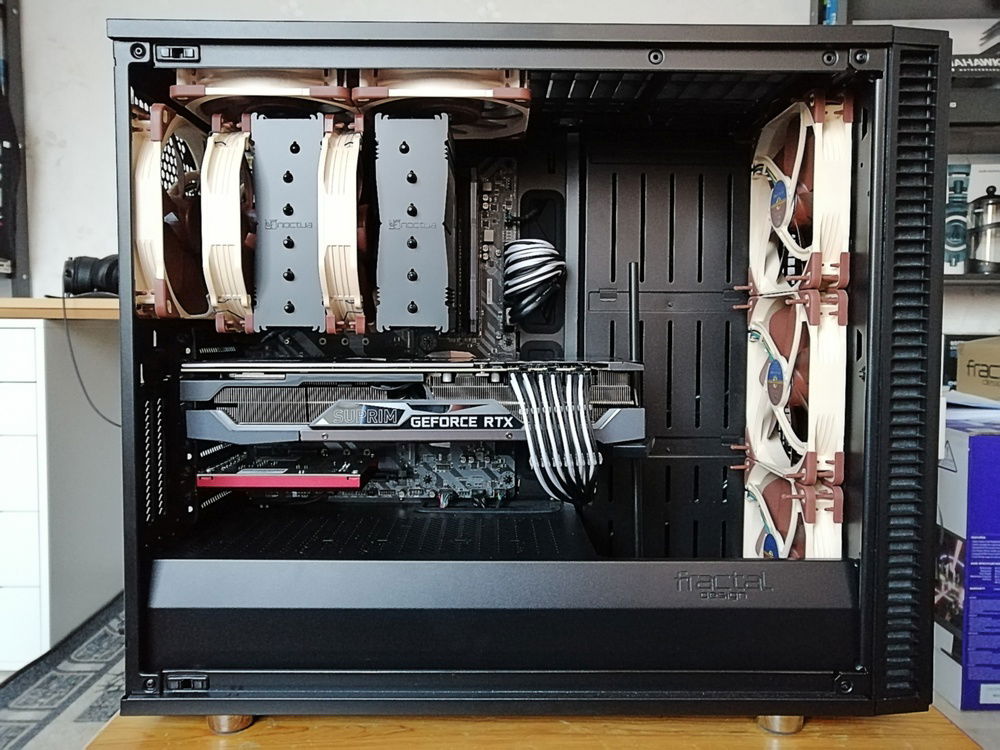 Close up photo of an entire build.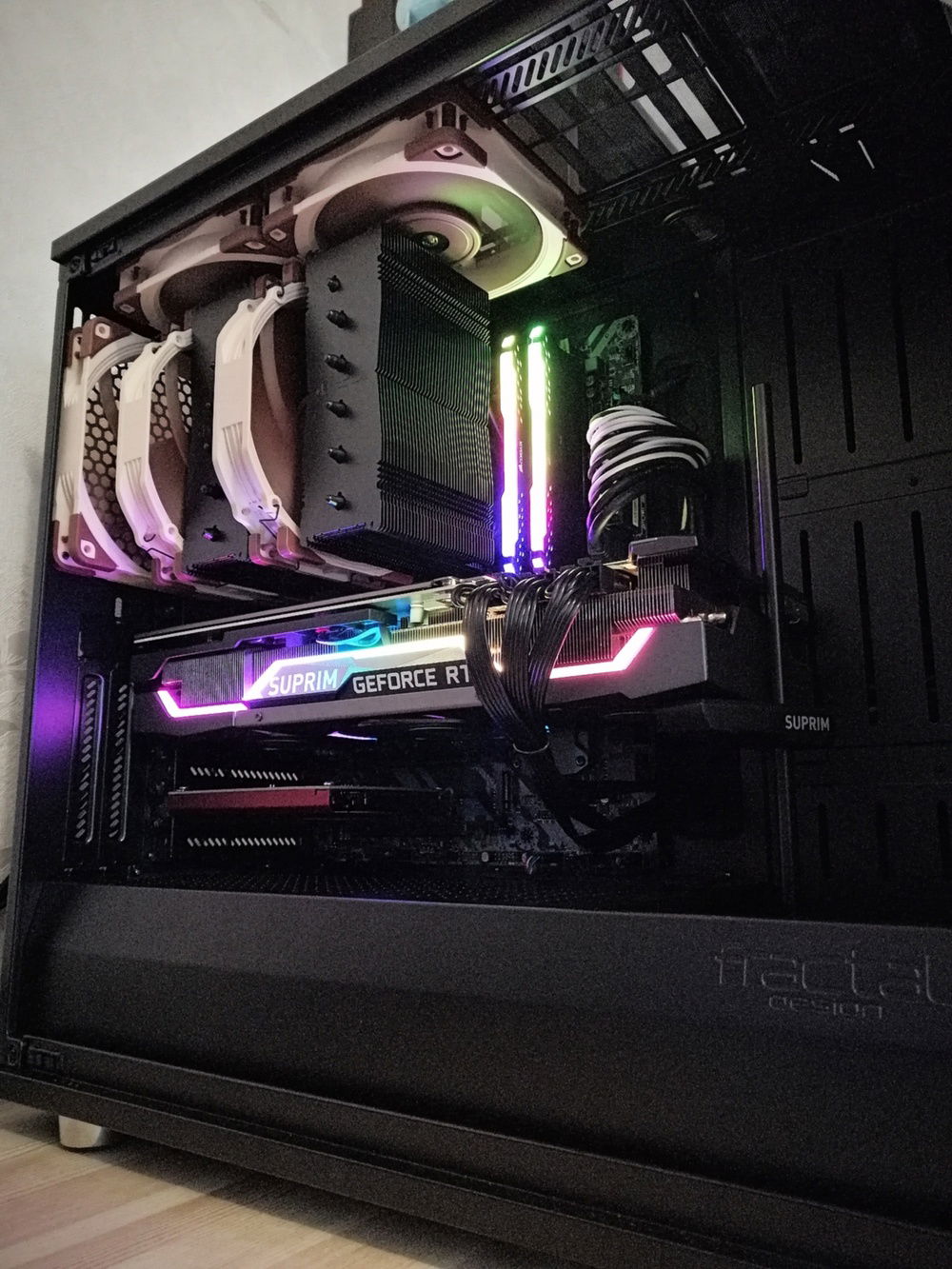 An older picture, stock PSU cables.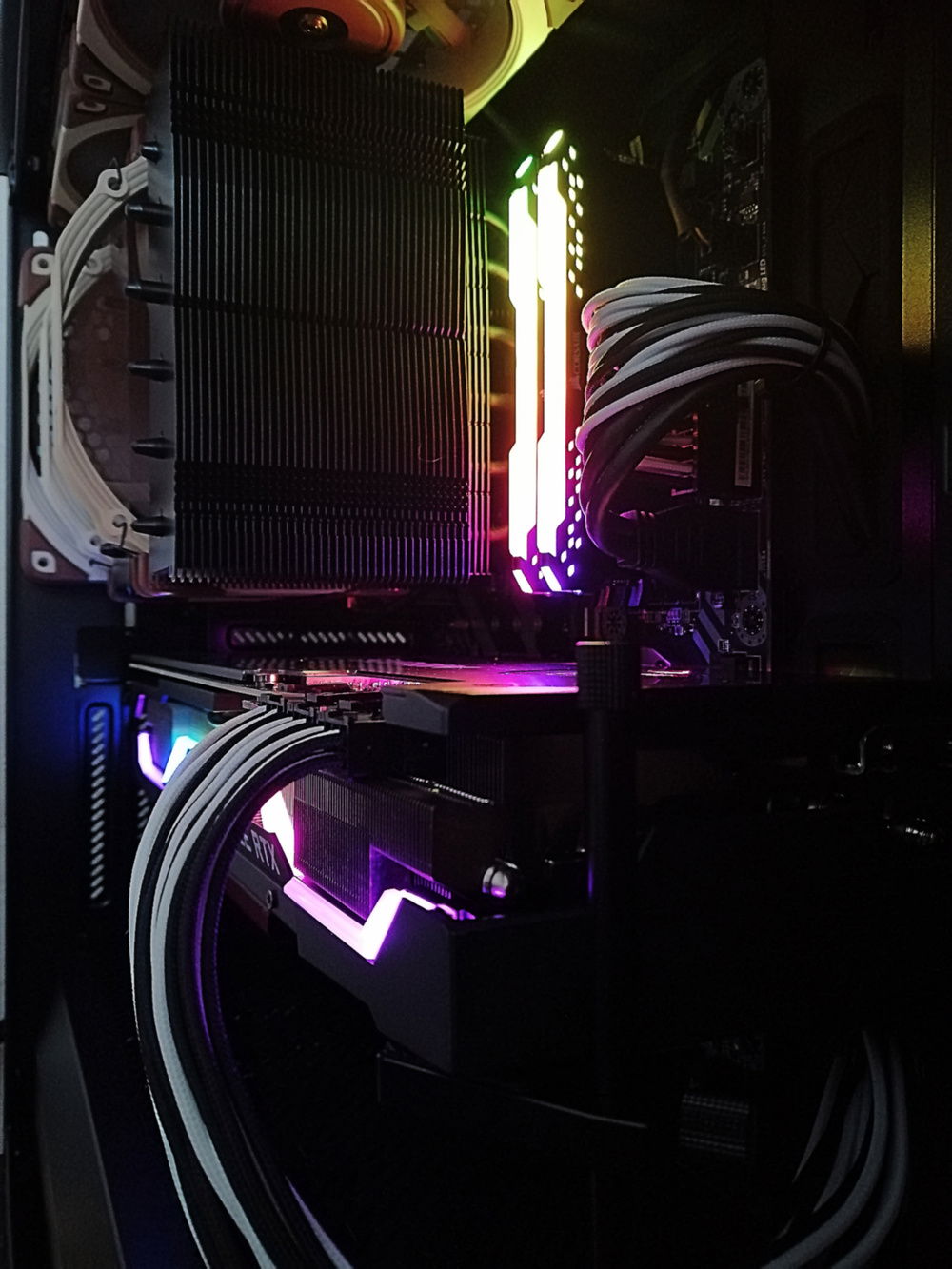 GPU showoff, custom cables & no combs.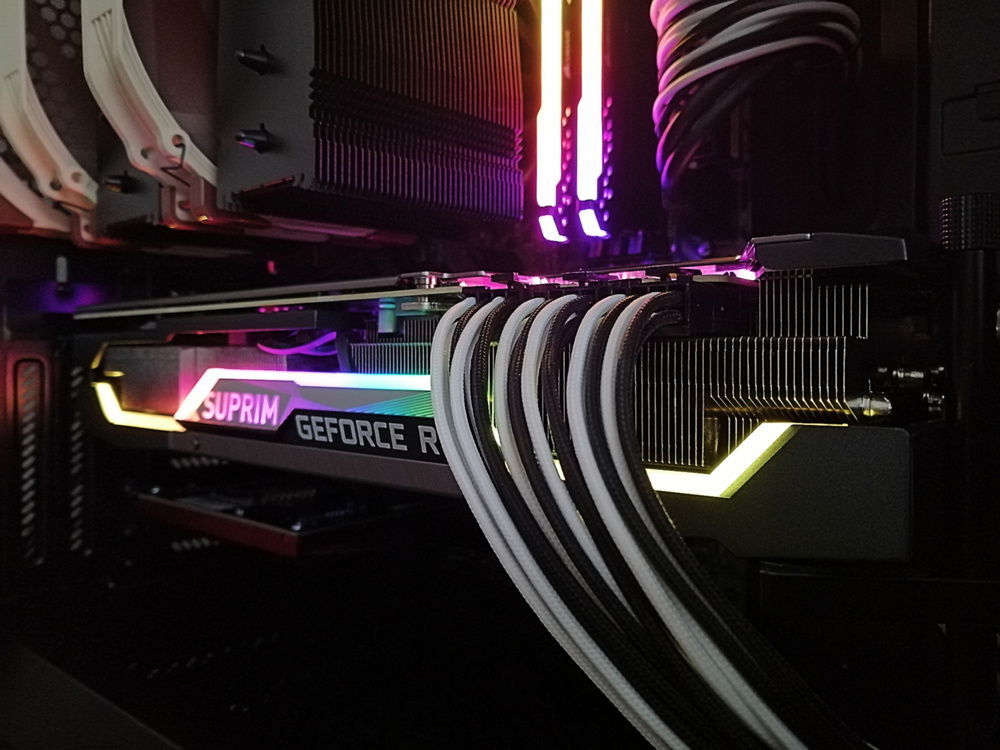 GPU showoff again, custom CableMod cables and no combs. I actually like it more without cable combs.