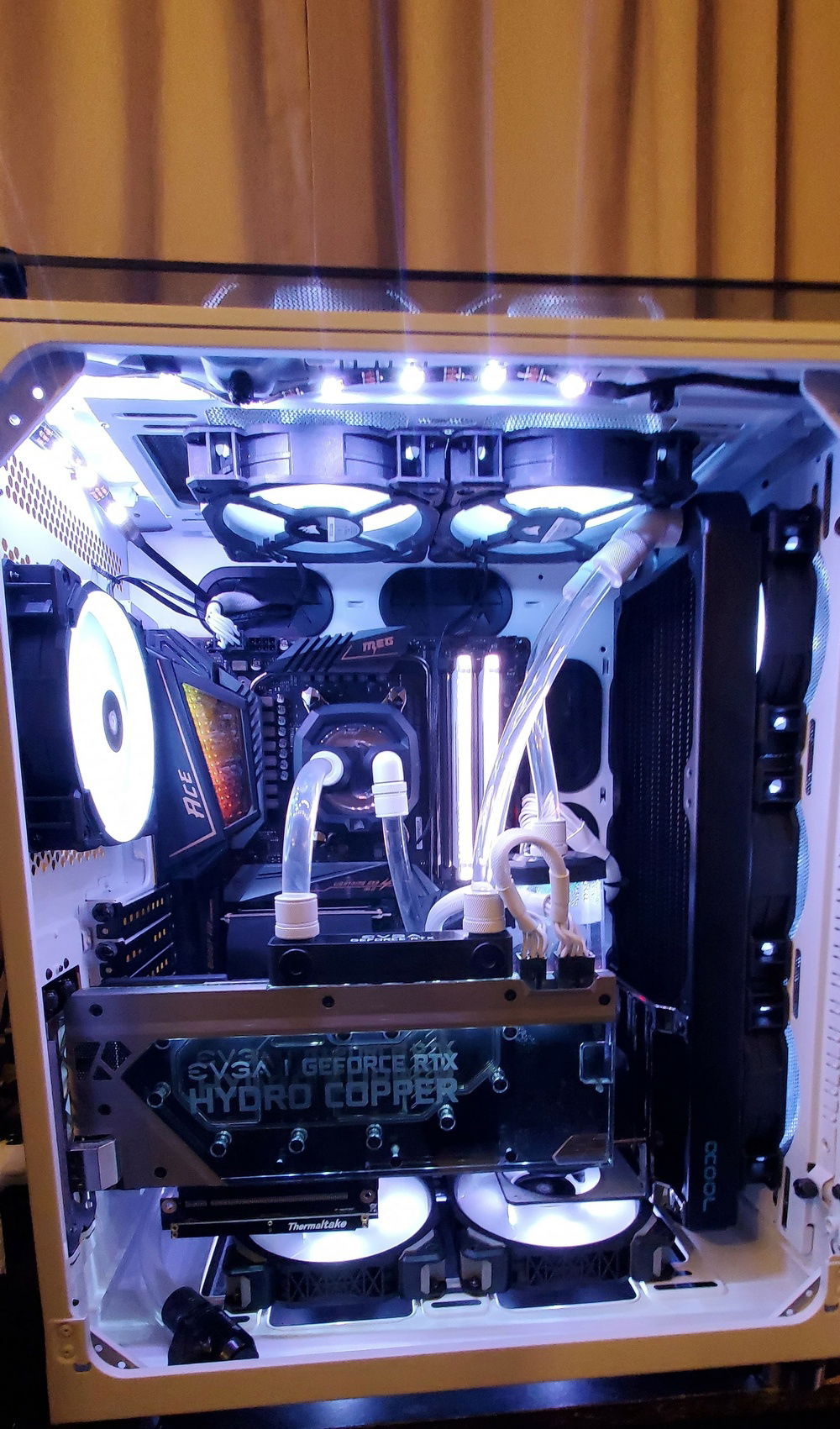 Probably need to reconsider the LED strip. Any recommendations for a GPU support?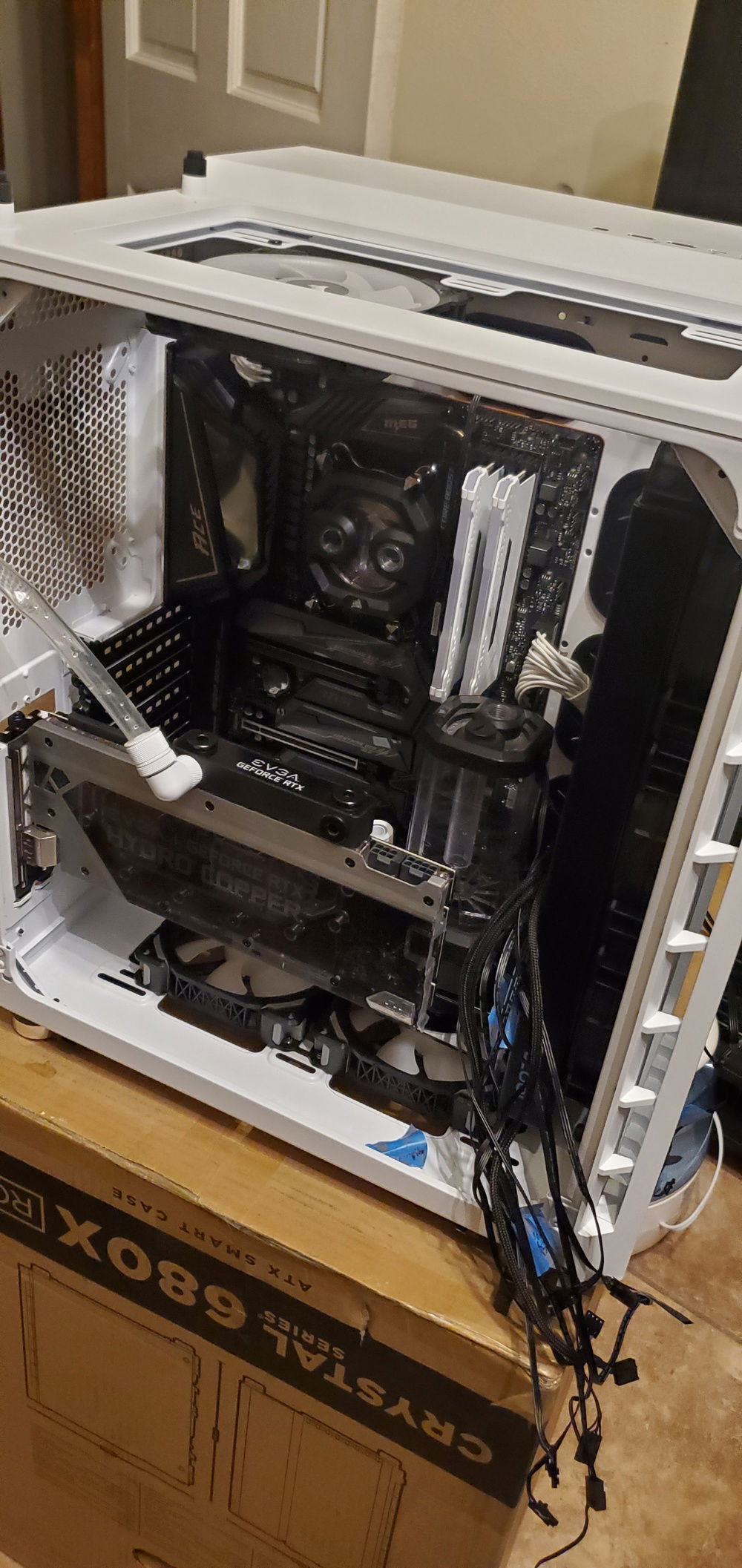 Test fitting the pump and GPU. The reservoir barely clears the ram when fully secured.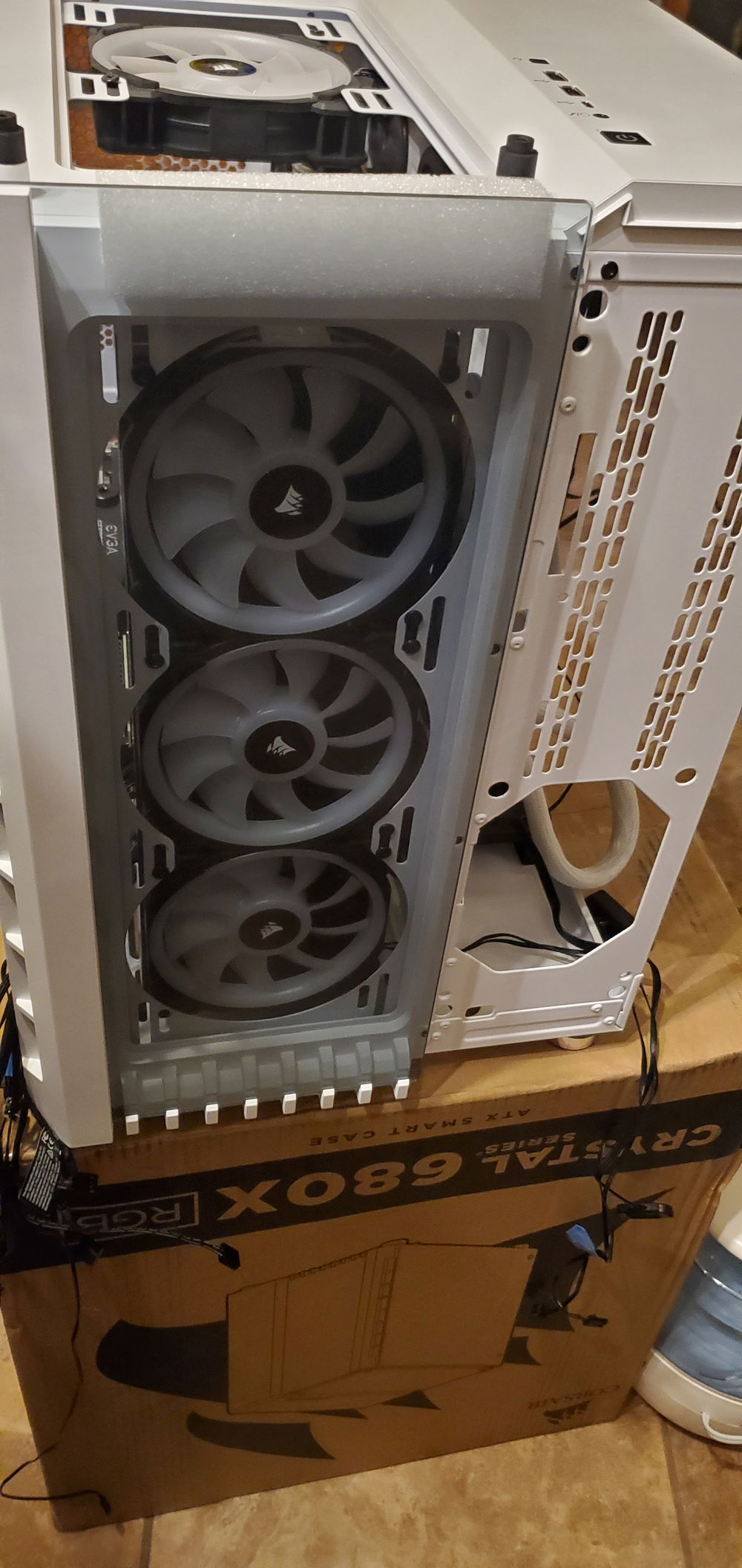 After mounting the rad and pump/res to the removable plate inside.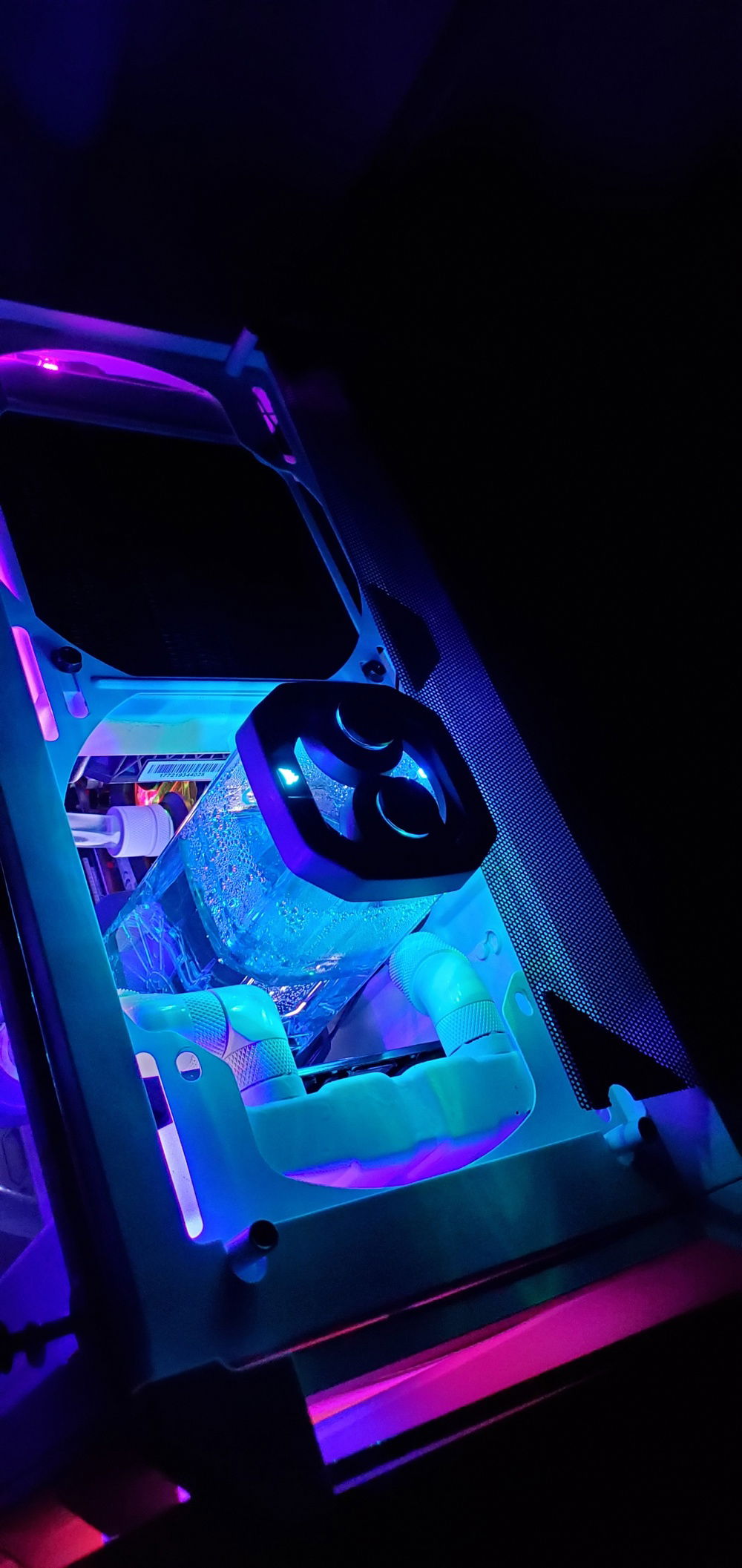 OLD SETUP Couldn't quite squeeze the whole pump and reservoir in without cutting and making custom brackets. Ran with this setup for about a year. Didn't really like the reservoir sticking out, so i decided to upgrade.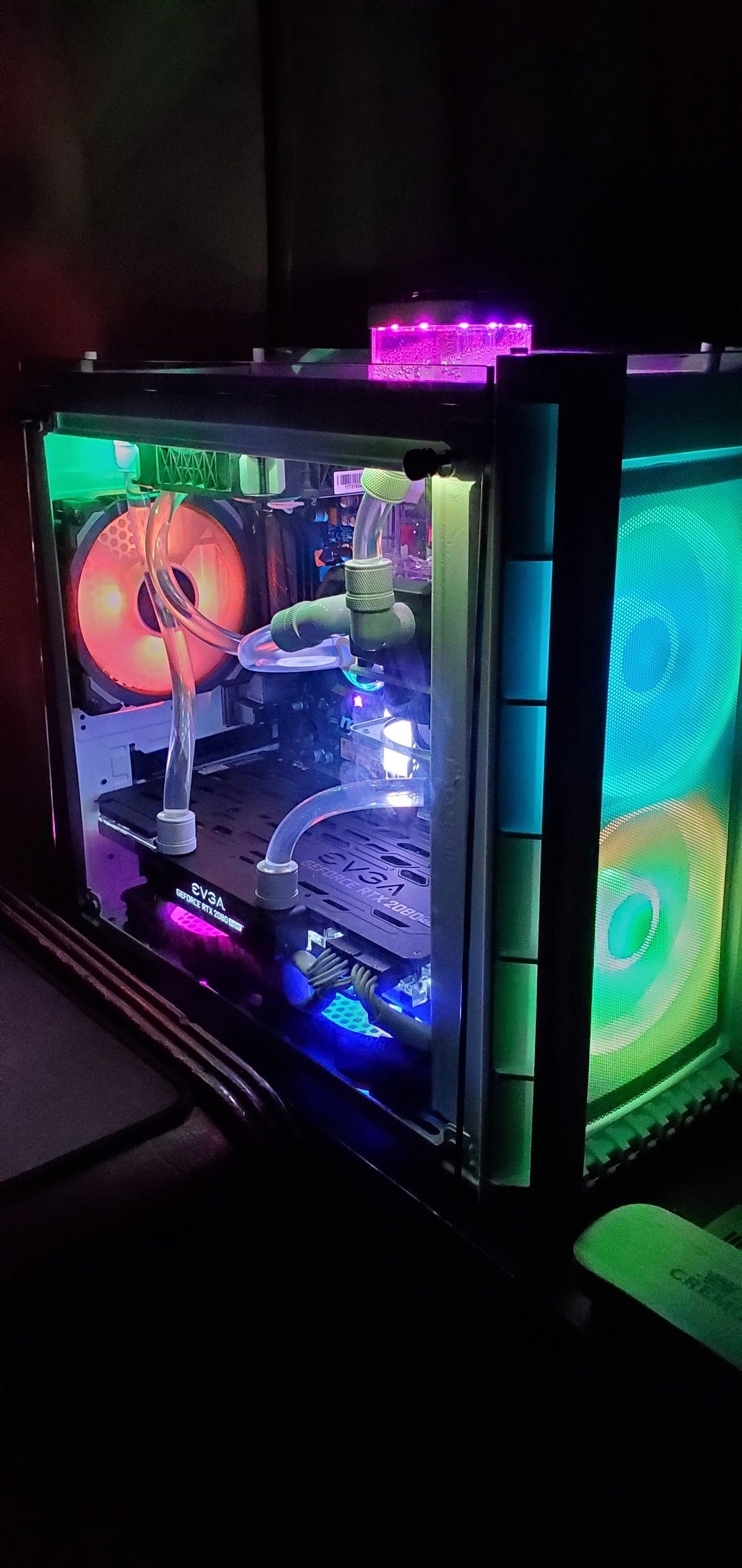 OLD SETUP First custom fully water cooled build. The case was a little cramped.