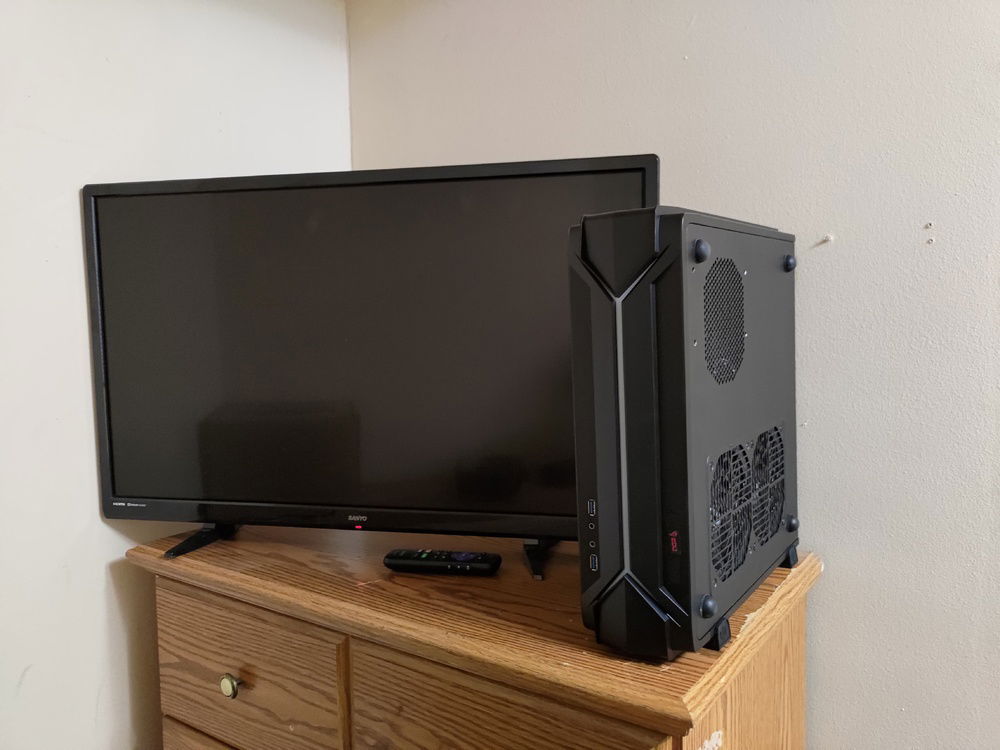 The ROG sticker blocks the HDD activity LED. I can't reach the pins to unplug it, so a sticker is my solution.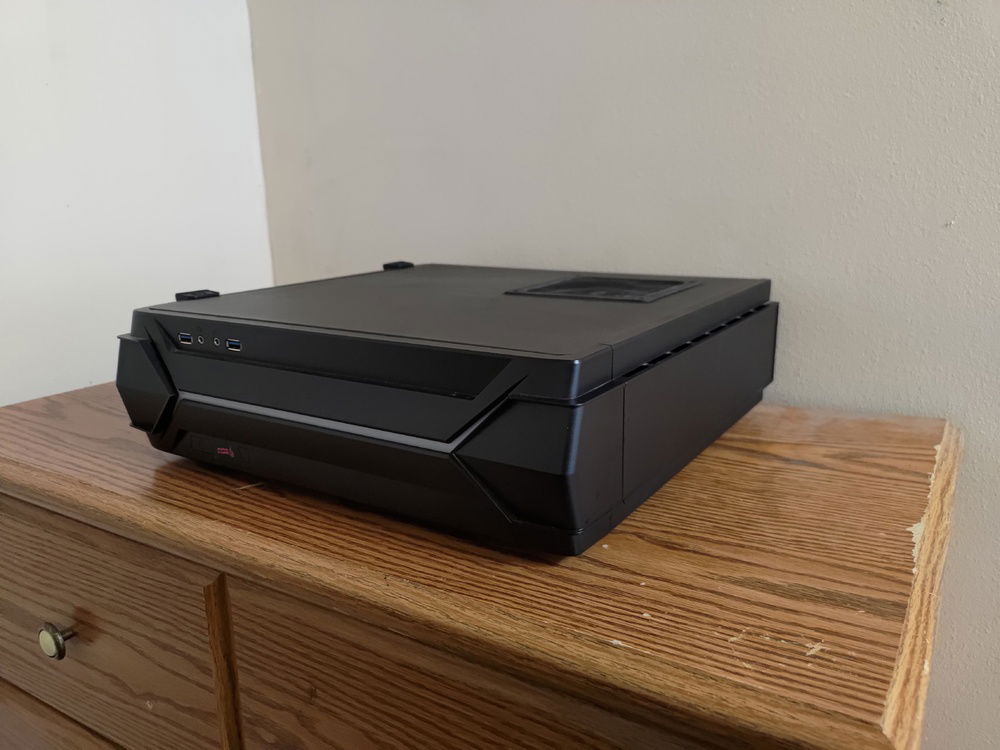 When the motherboard comes back, I'll remove the sticker and I won't plug in the HDD activity LED.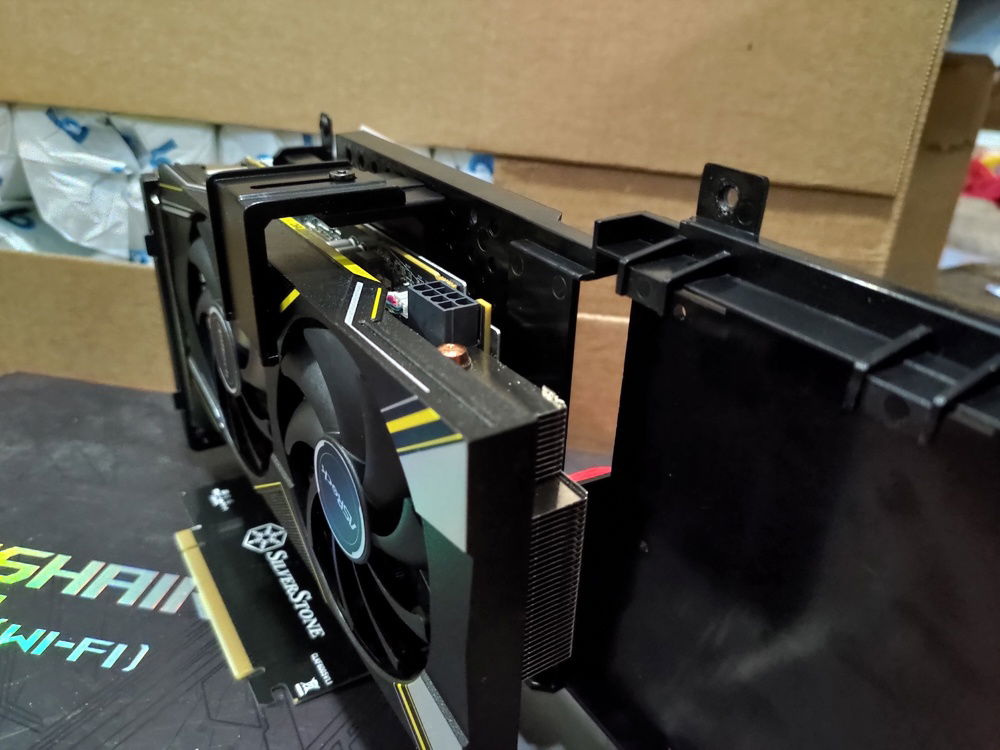 My 5500XT could be dead because of AMD or ASUS some day I'll know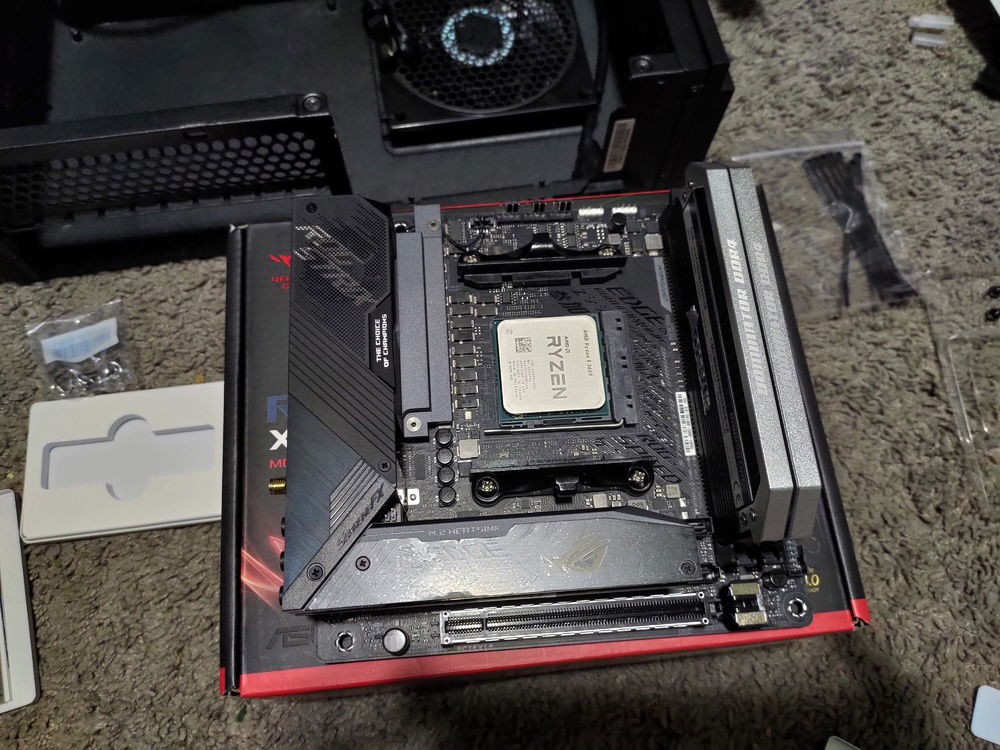 My motherboard that probably caused most of my problems.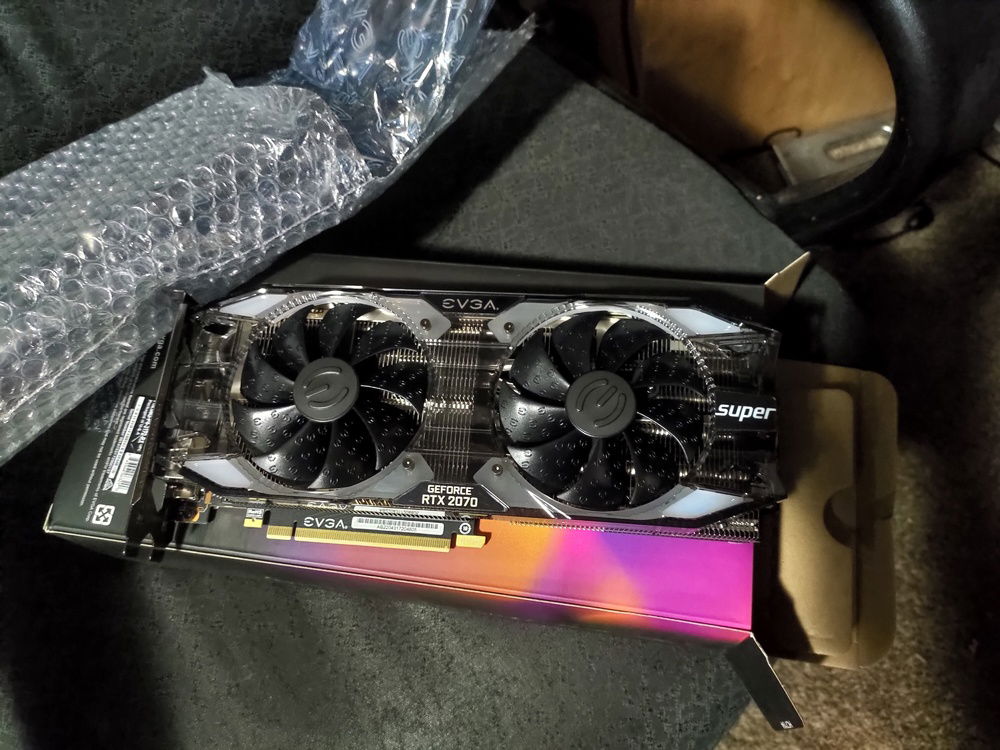 Such a beautiful card! I was warned this could be dented, scratched, missing a fan blade or busted plastic, but works. This one has tiny scratches, I have to look in the light and get close to see the scratches. This solved most of my crashing issues.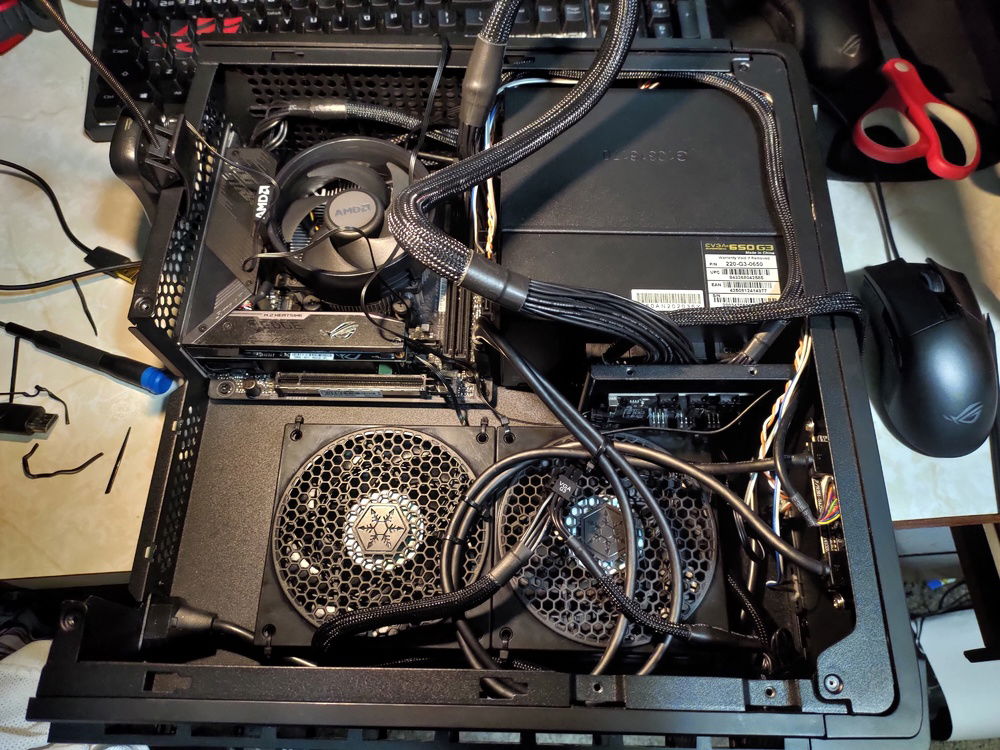 I cut up fan filters and used them to keep cables out of the fans.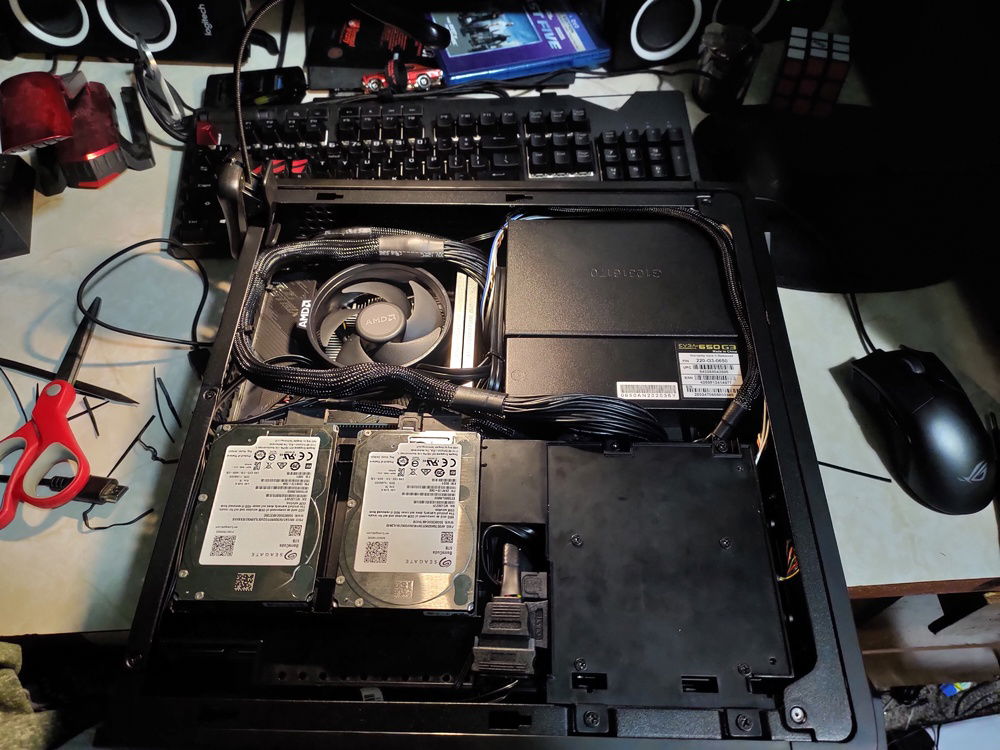 Now that's packed to the brim with hardware! I need a different CPU cooler, I'm thermal throttling!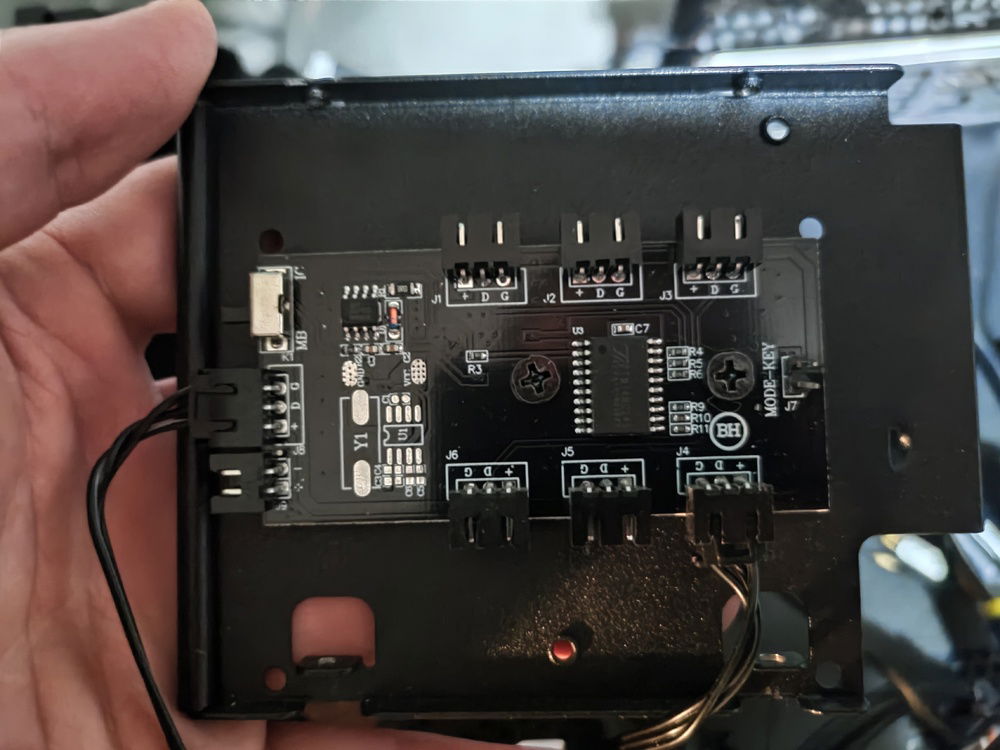 Why do you need an A-RGB hub for a closed case with no window?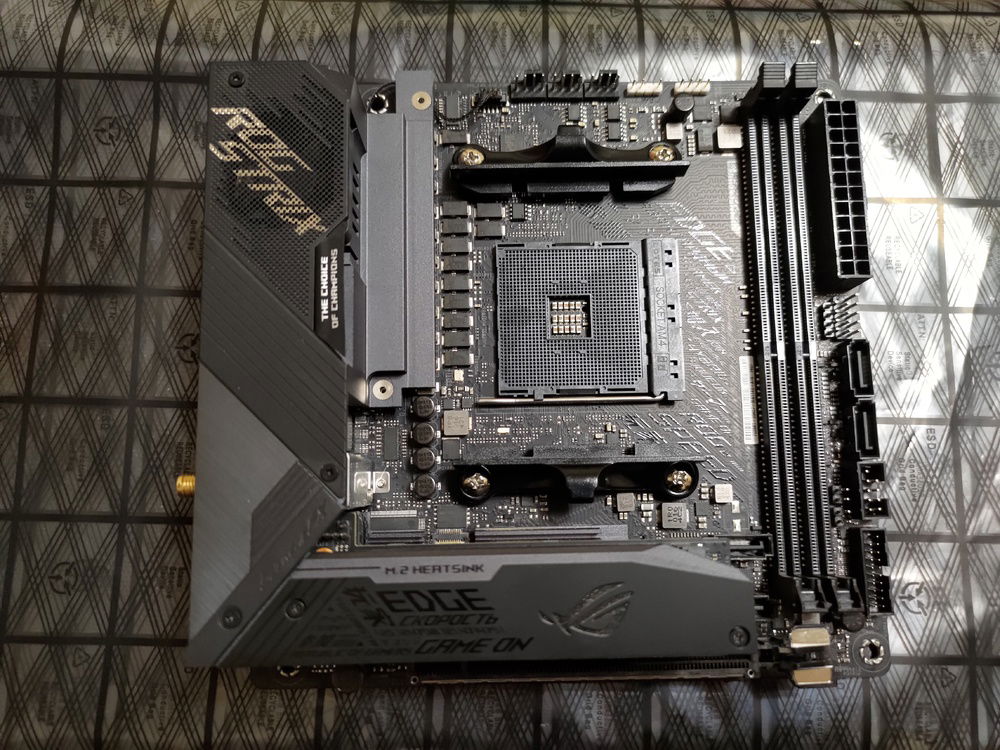 Sad, I liked this board. It's probably going in the parts bin.