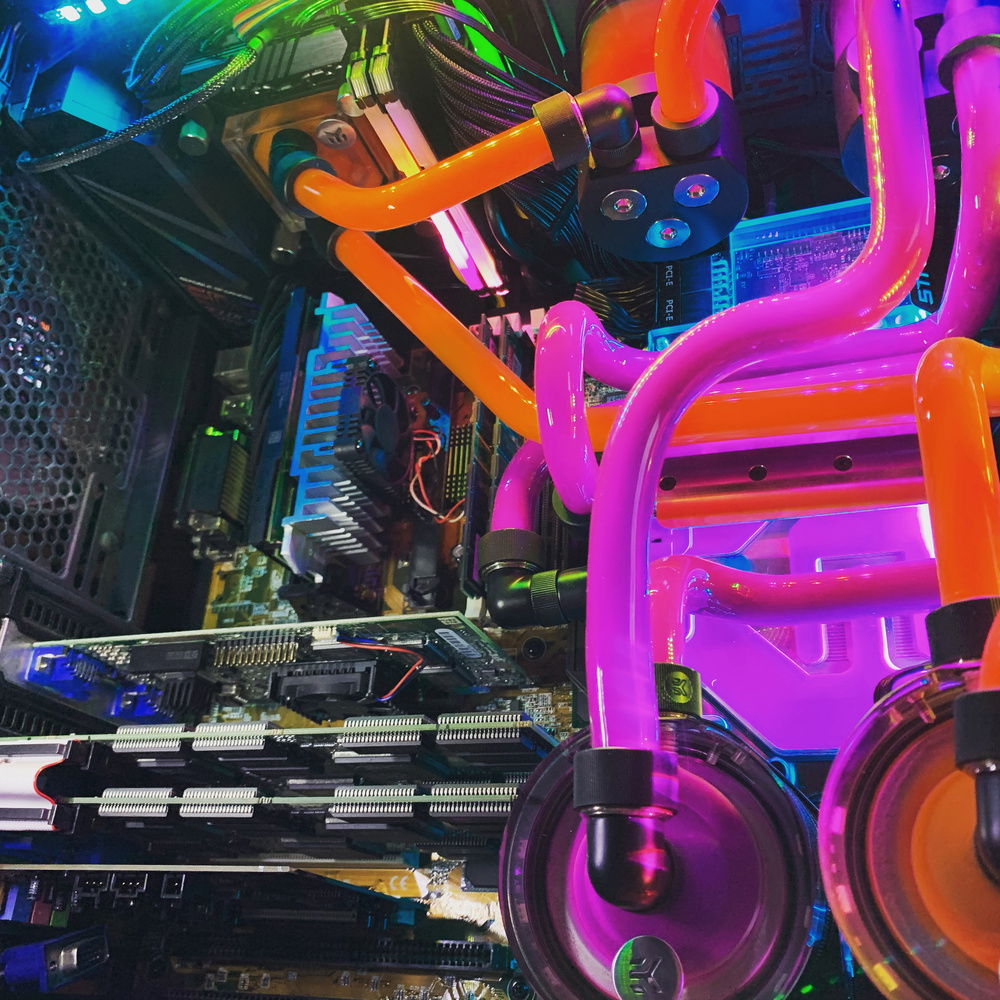 Just loved this one but also need to make my way through RDR2 so more cooling needed lol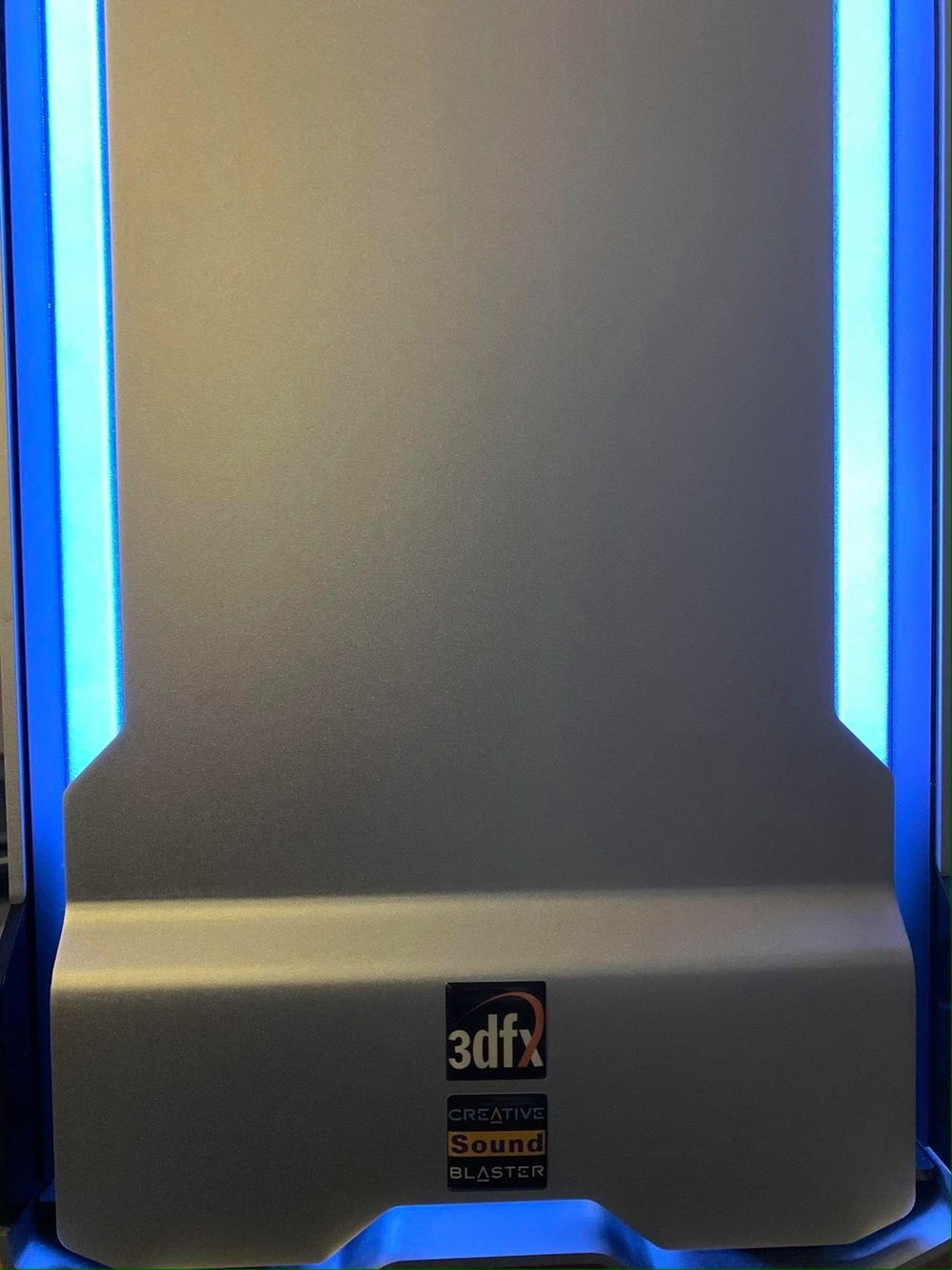 Nostalgia stickers got me started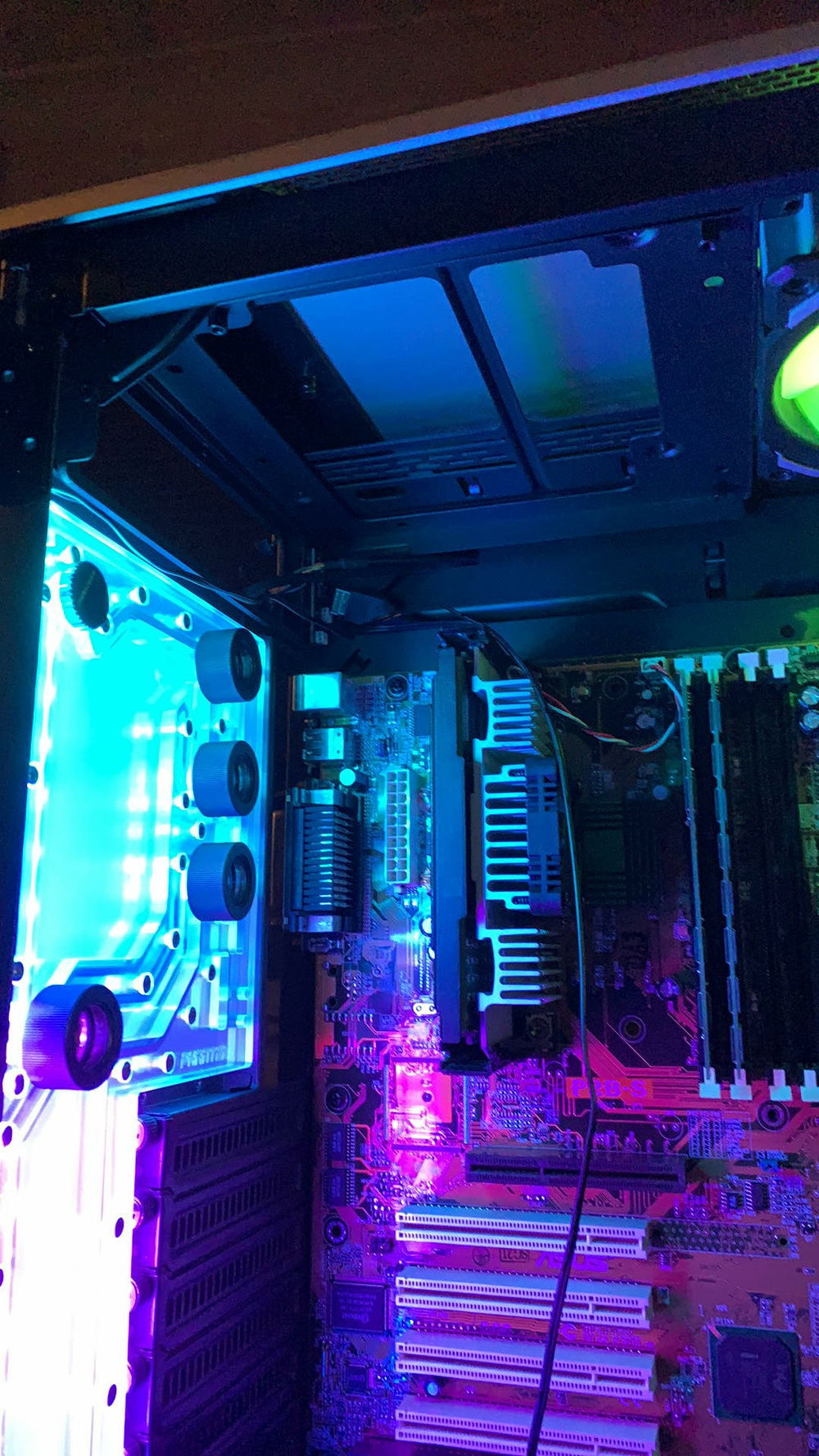 This was the start of my first design with the distro plate in. Struggled to keep air bubbles from forming in the tubing to the cpu.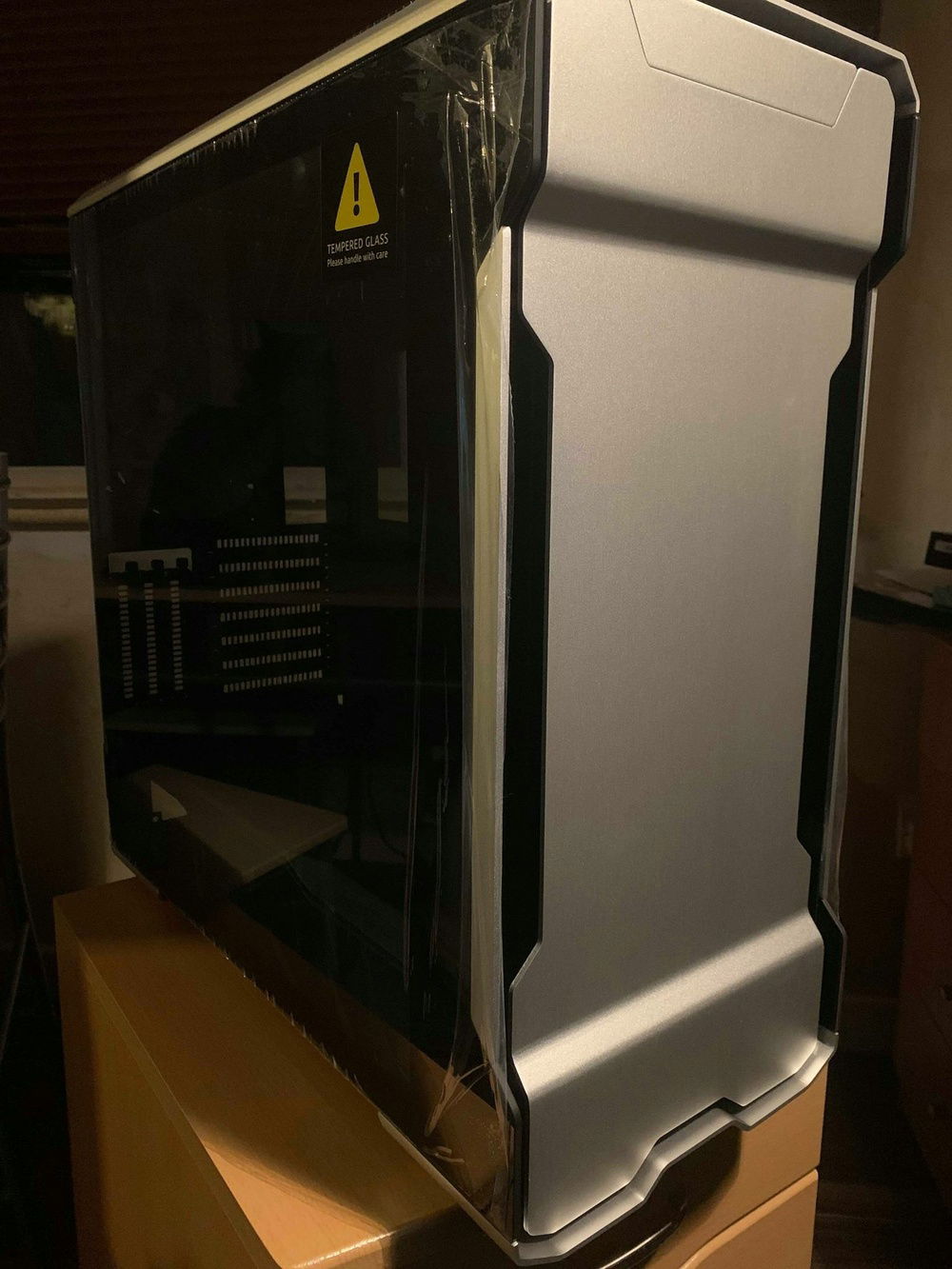 Love the Phanteks Evolv X case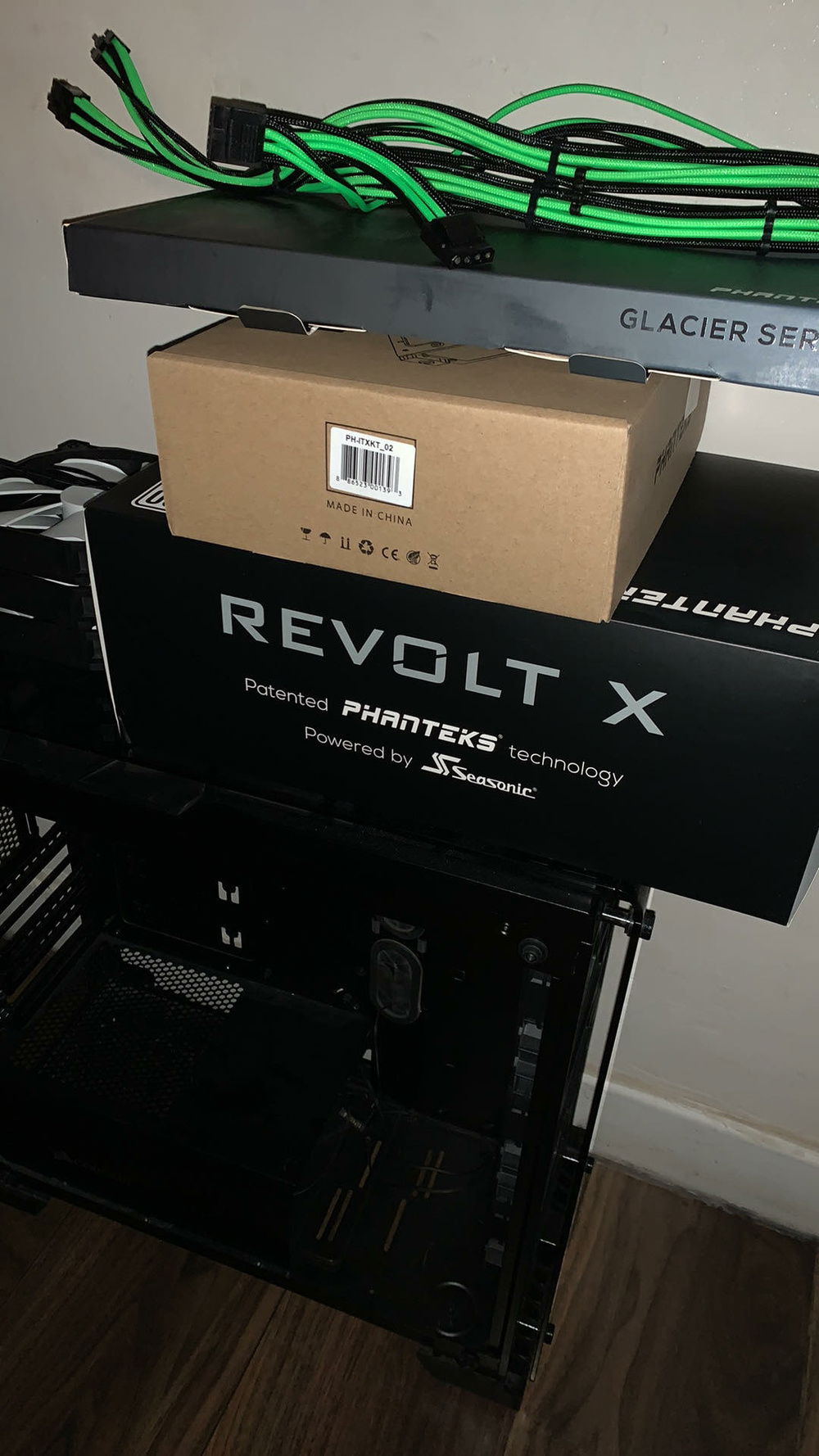 Psu and few bits turned up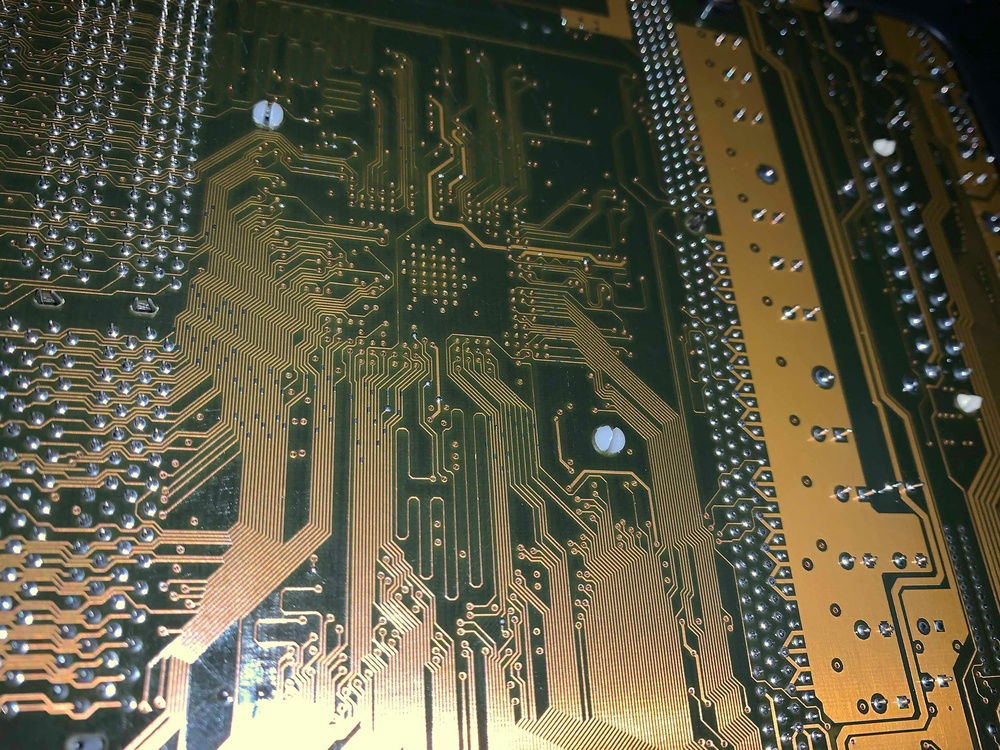 Back of the Asus P2B board. Old school with the traces on show. Love it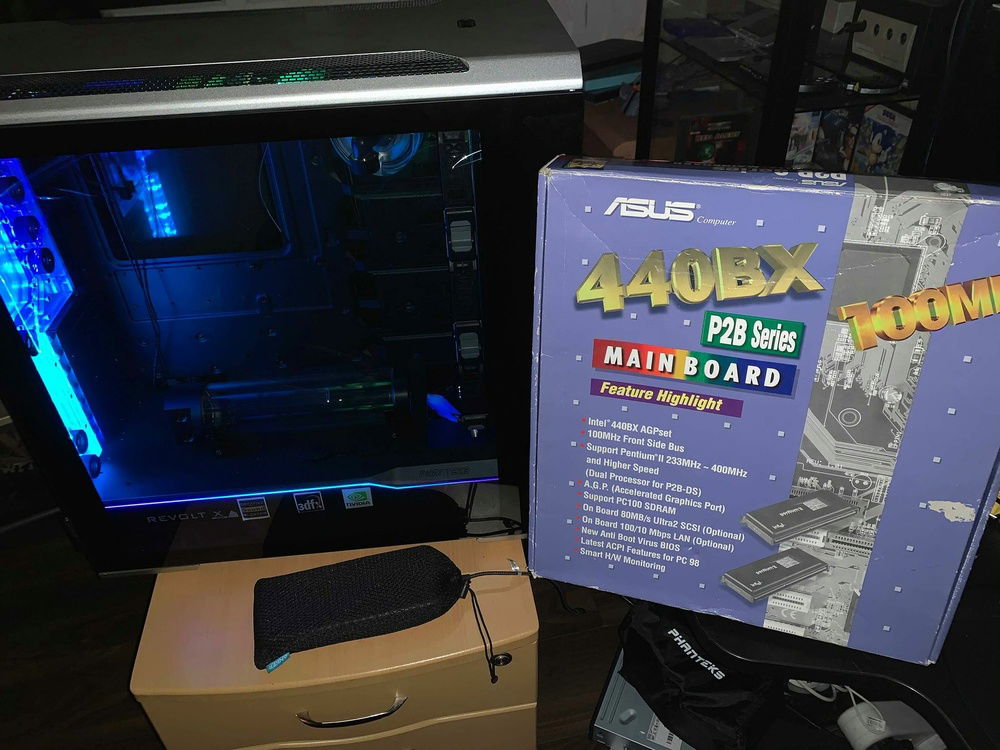 First faulty board from ebay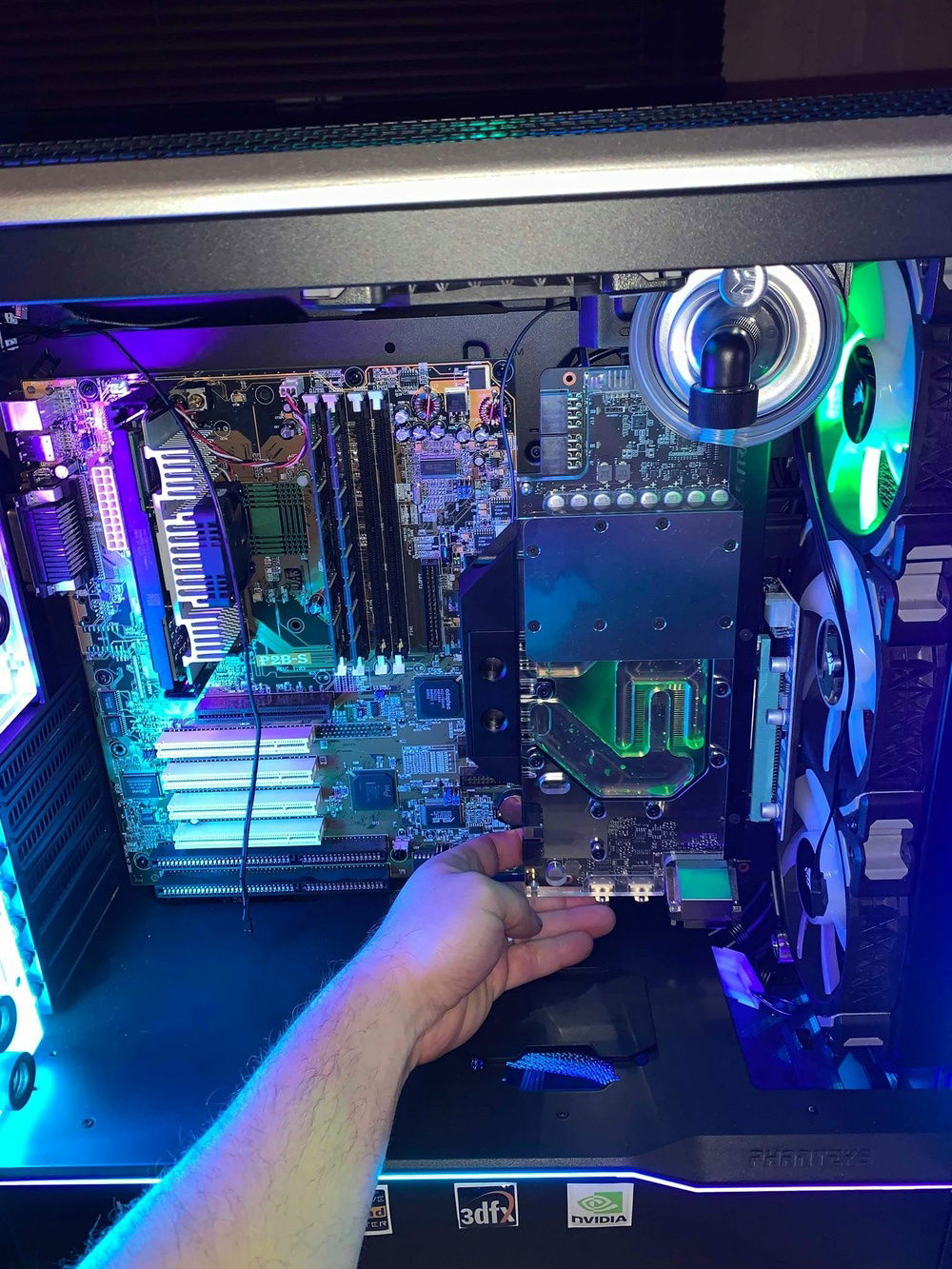 Mocking up designs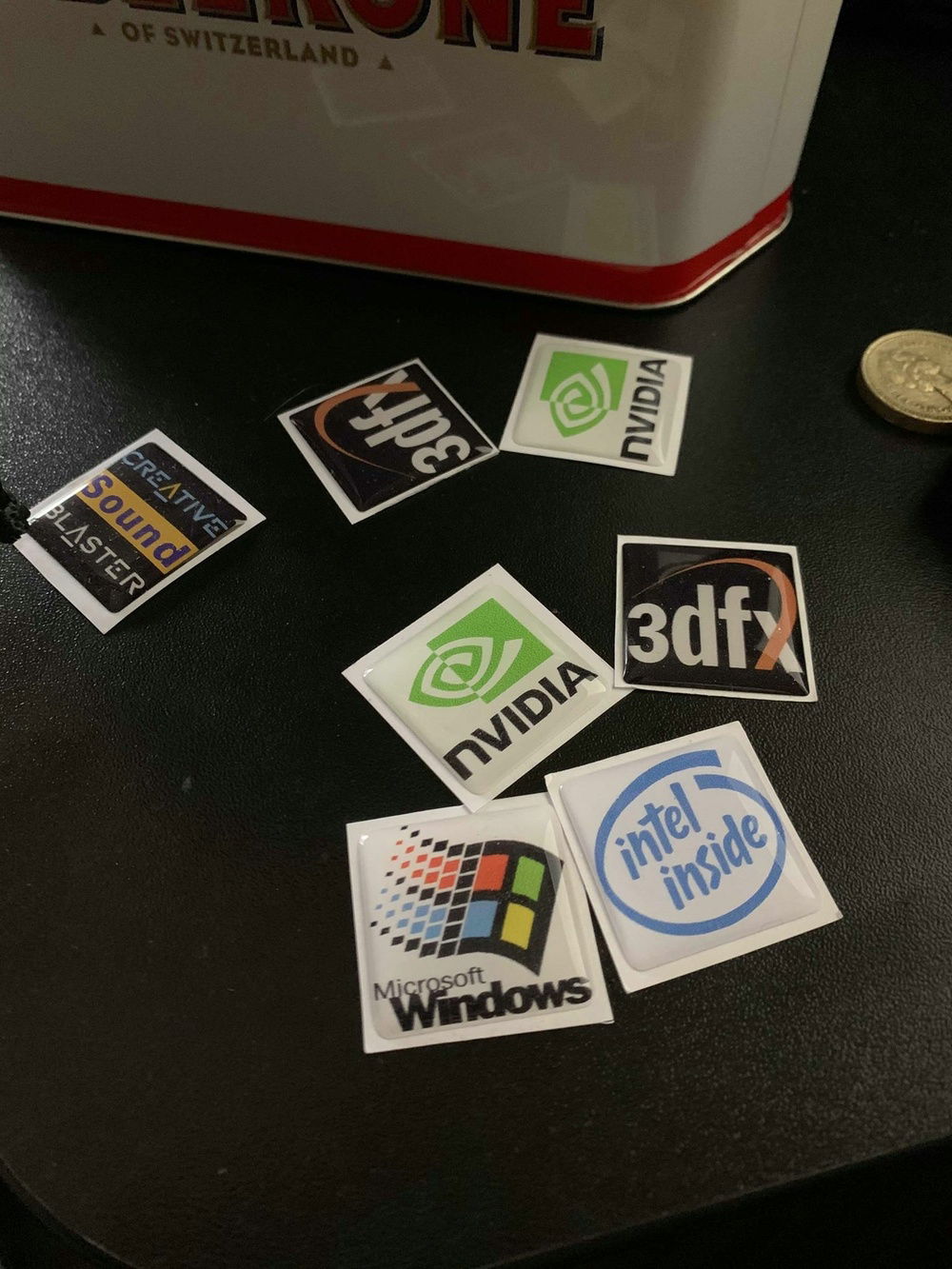 eBay stickers for the win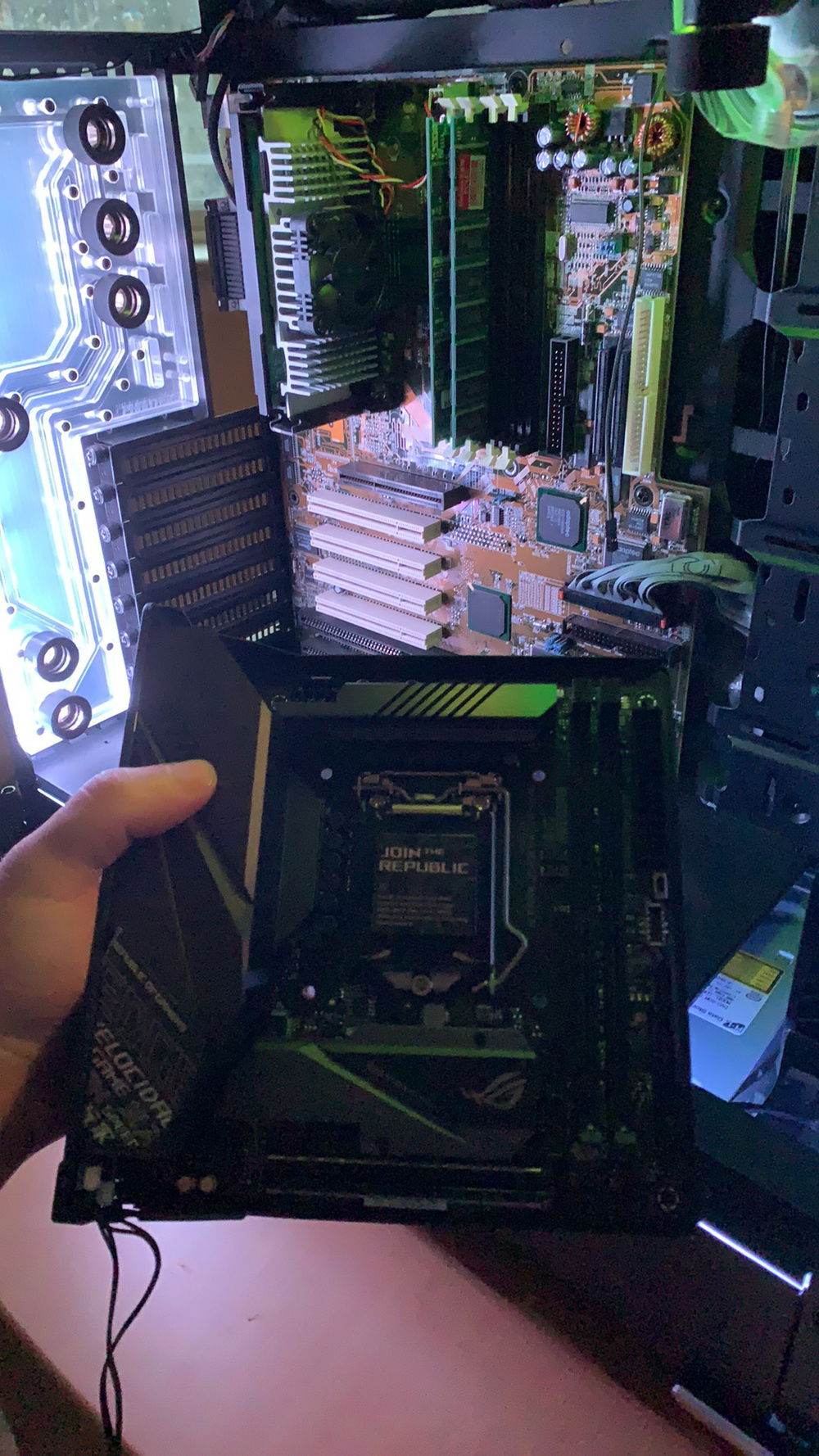 Asus z490 mini itx is a beast for its size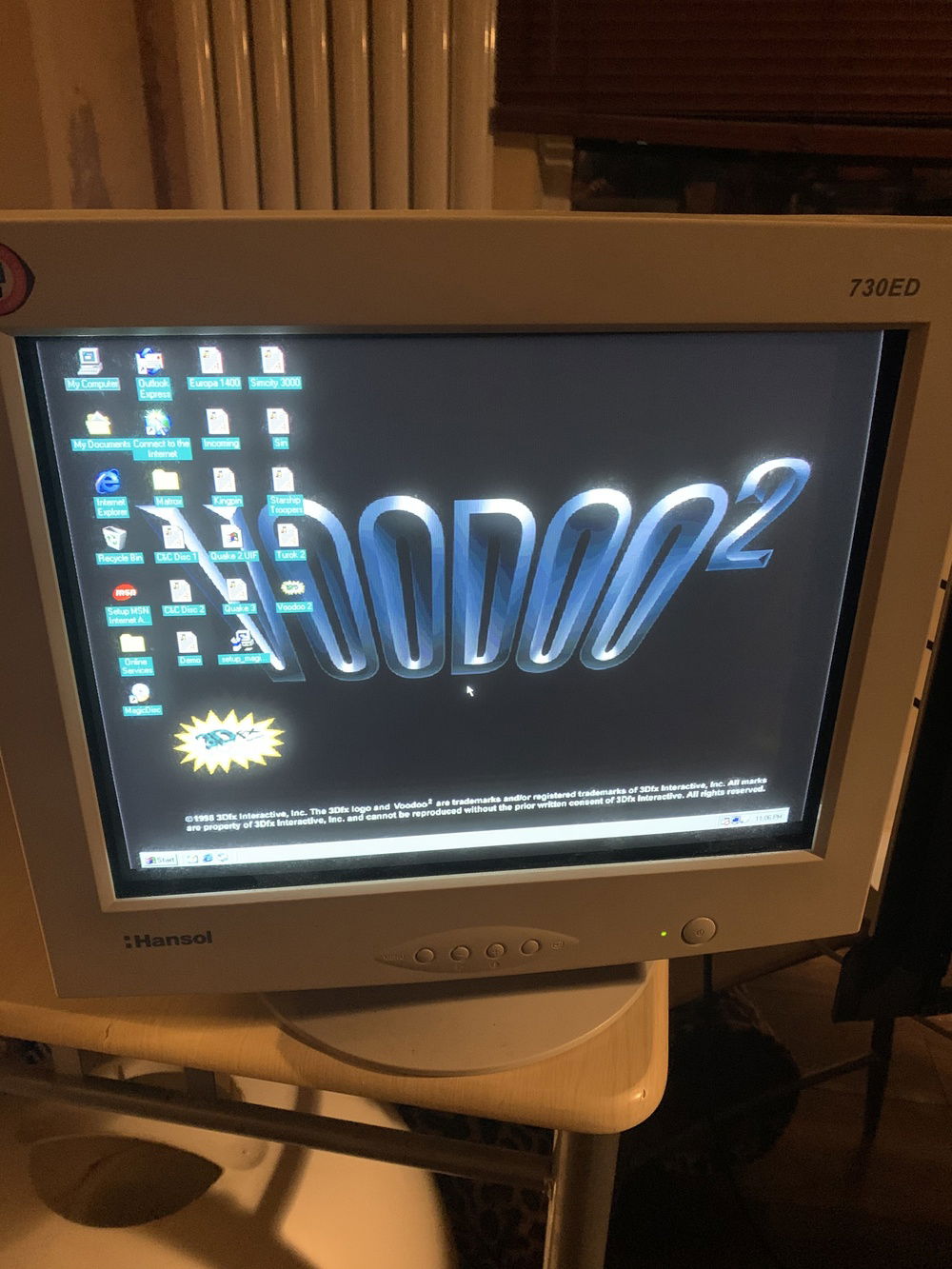 The retro system all up and working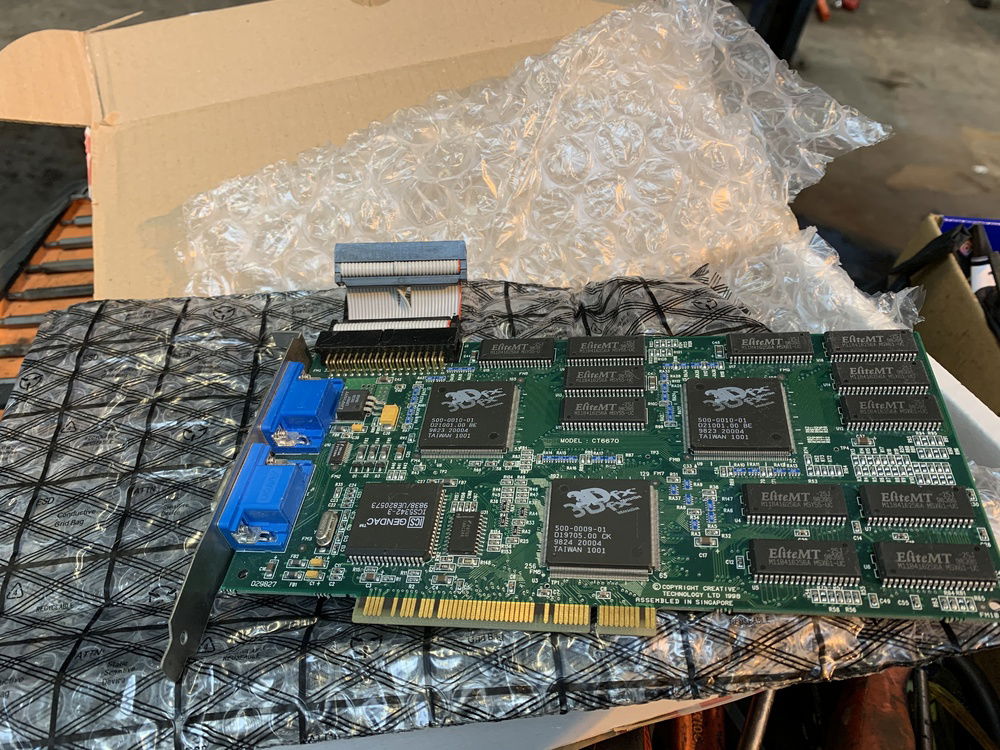 First of the two Voodoo 2 cards in SLI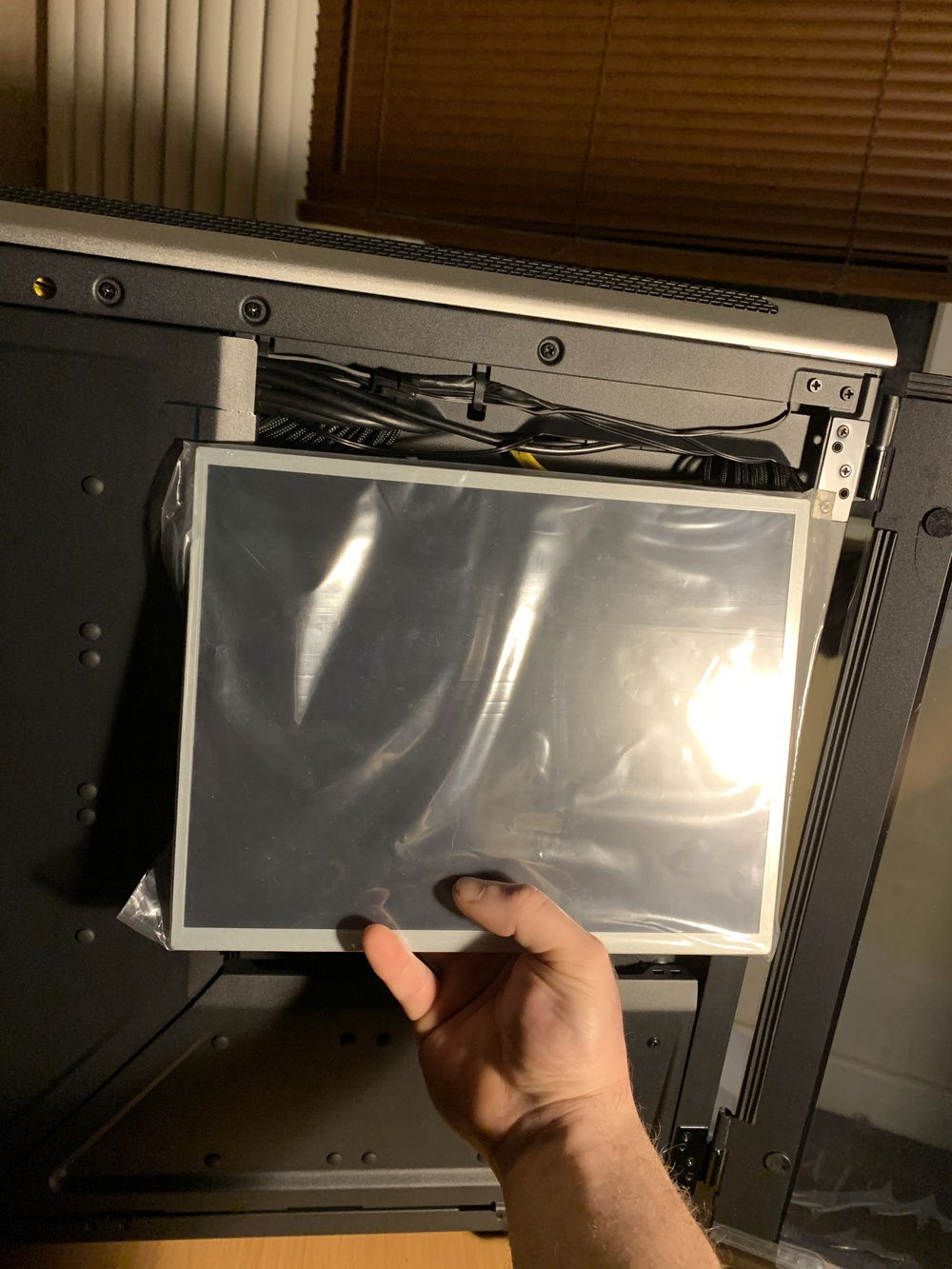 Screen to be fitted to the rear of the case for the retro system. Fits nicely behind the case glass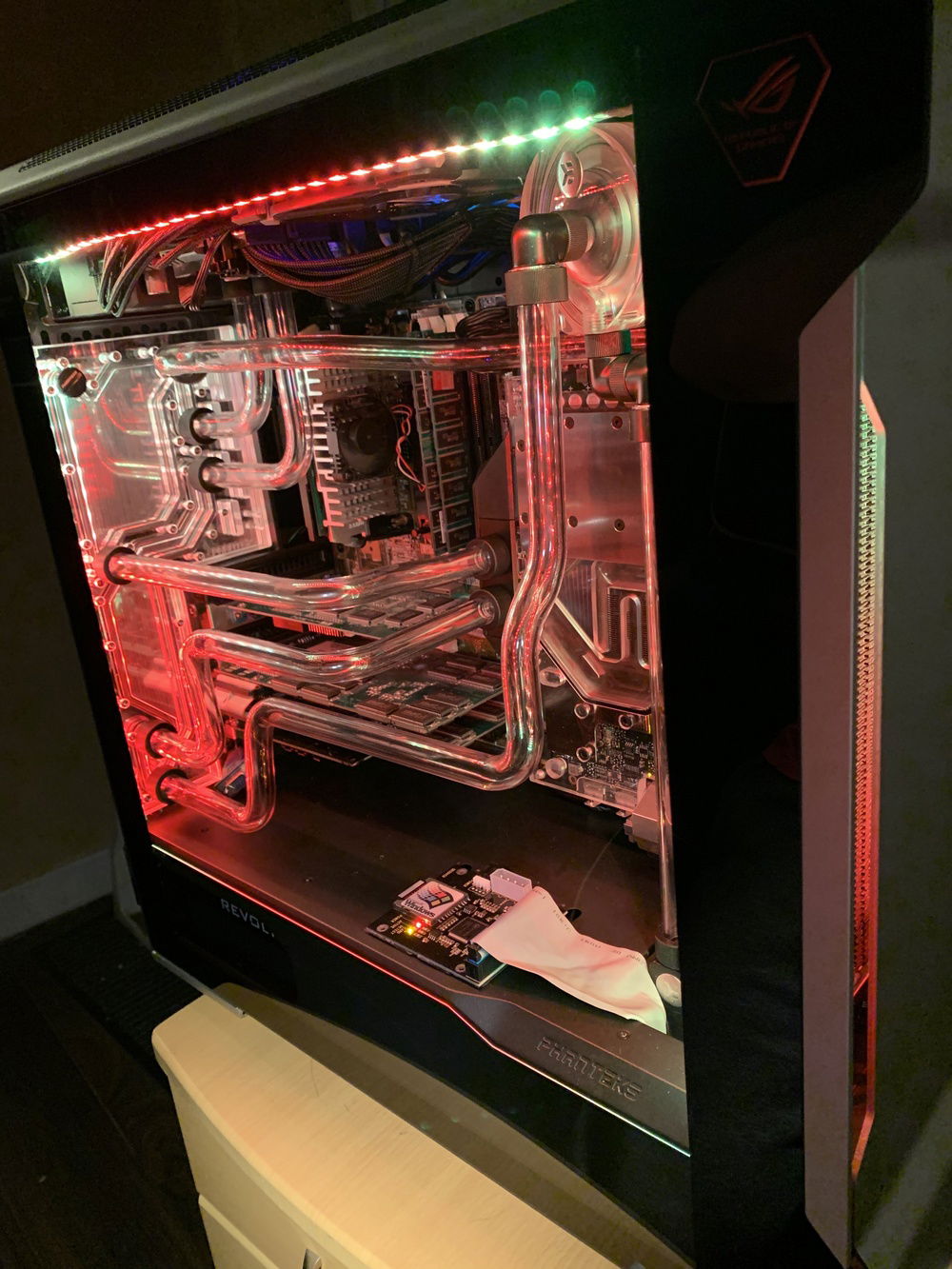 First design I really liked but unable to get rid of the air out the system.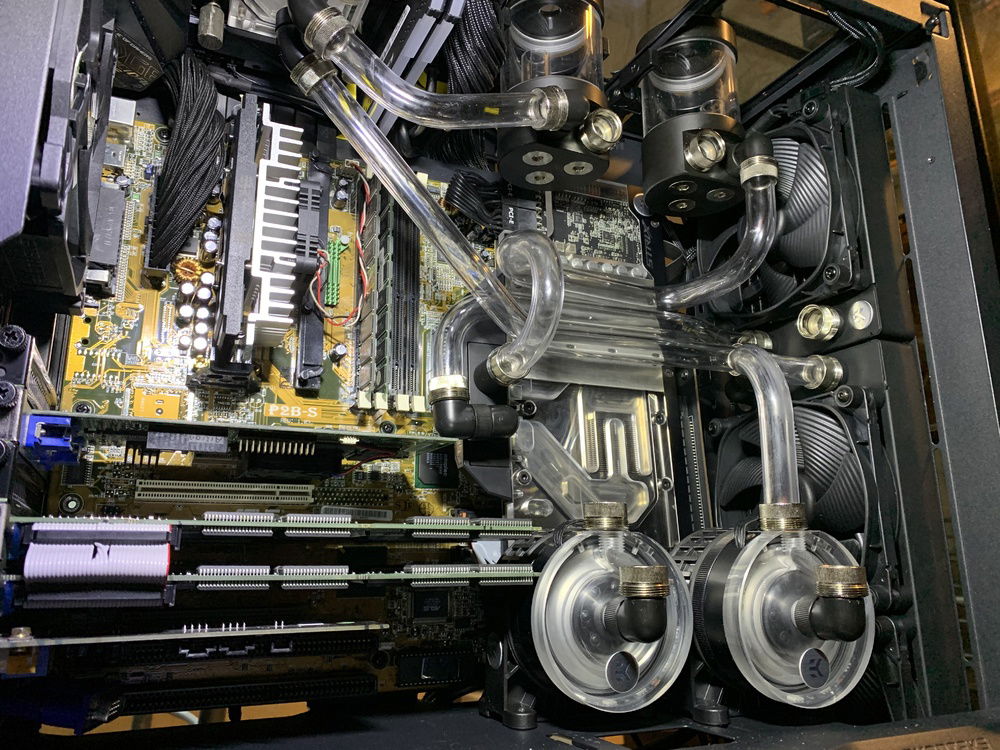 Finishing off the tubing to the second design. Soon to have its own flaws.lol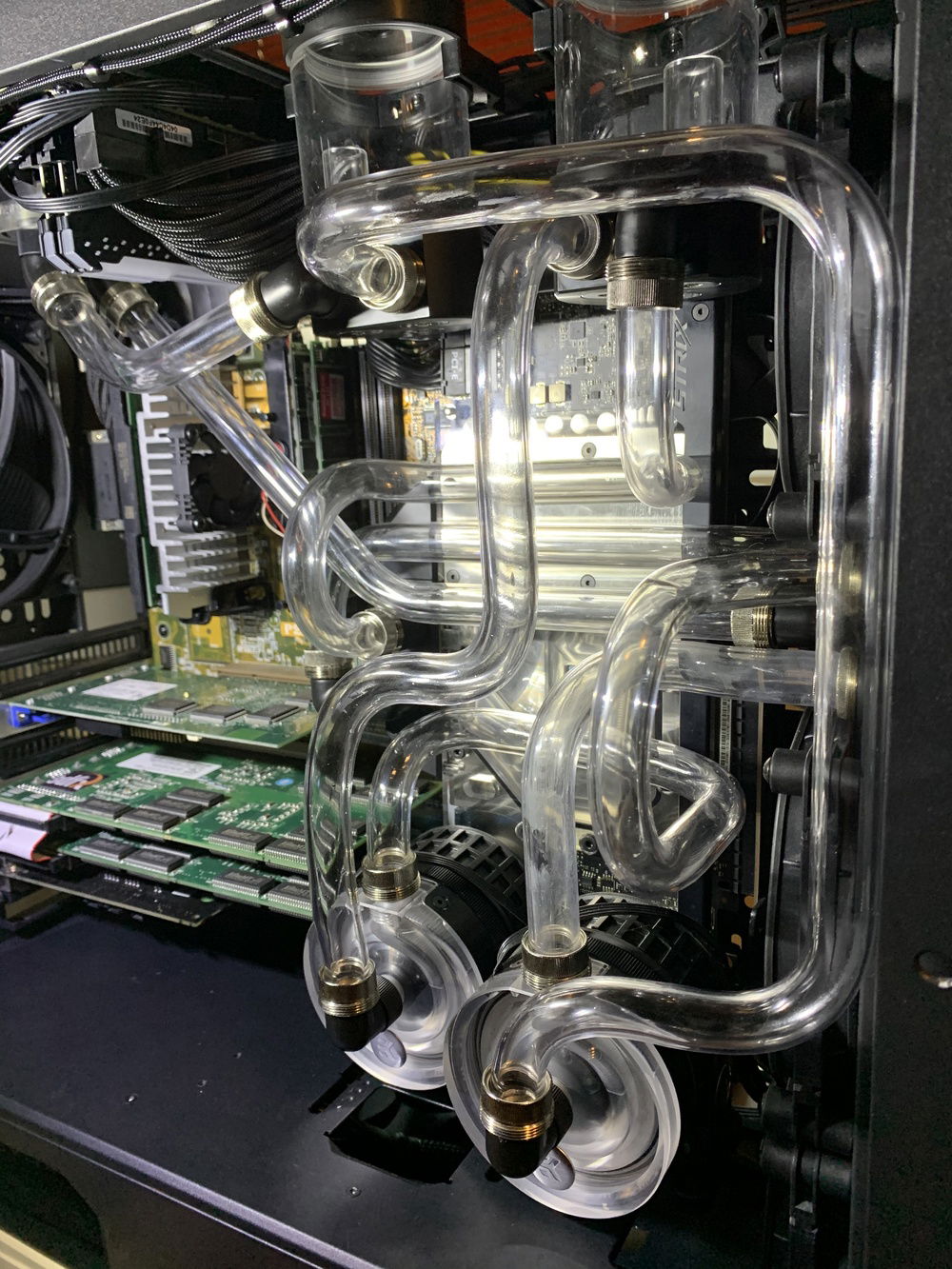 Loved this design but with only a 120mm rad for the gpu it just couldn't handle the cooling once overclocked in hot weather.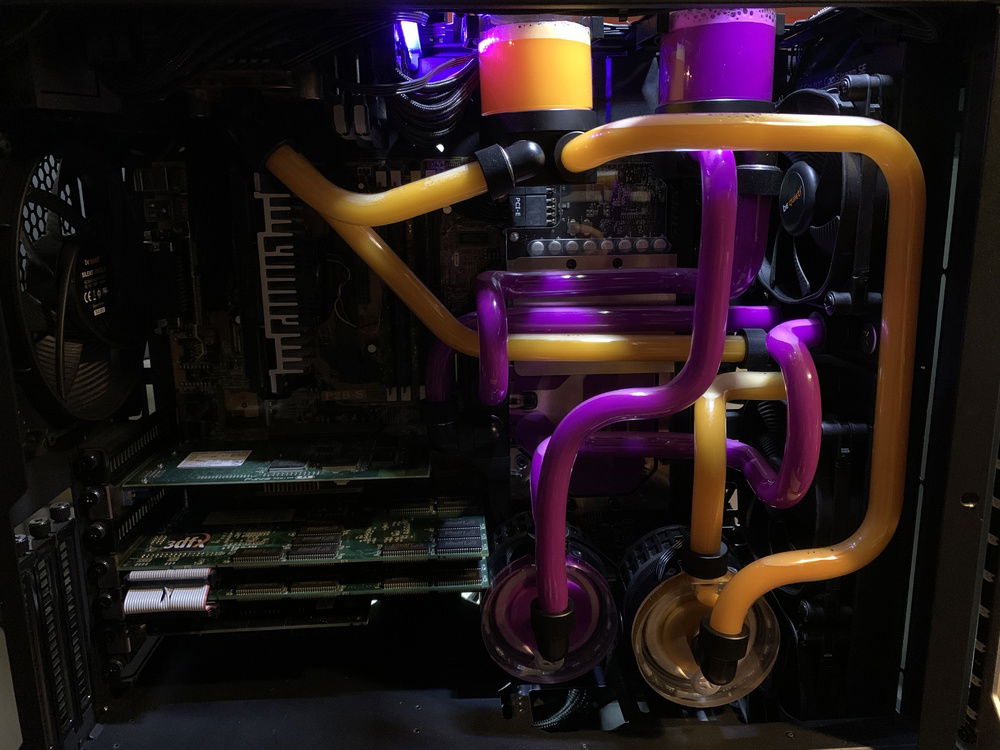 Ek fluid solid orange and purple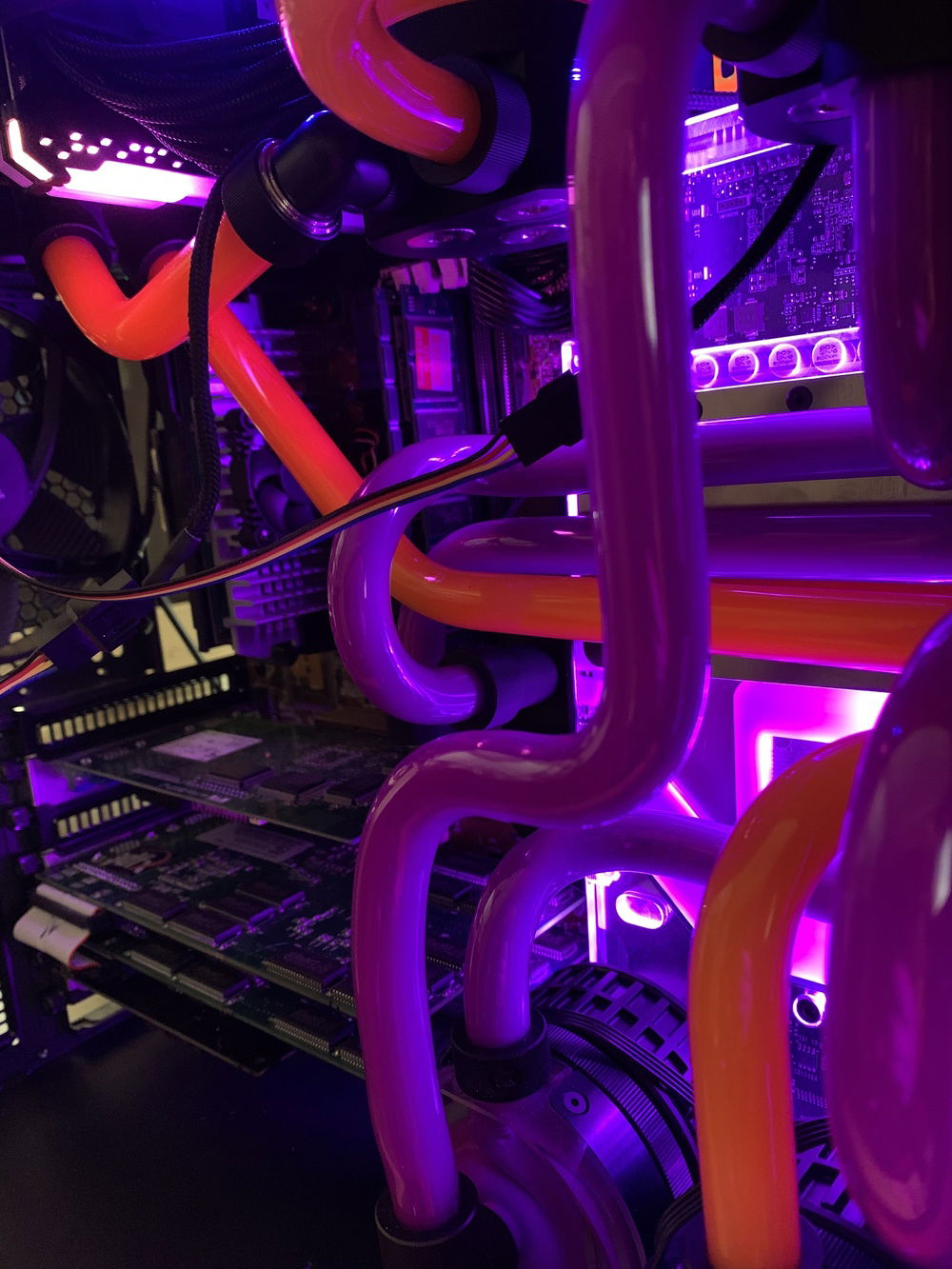 Looked great with some lighting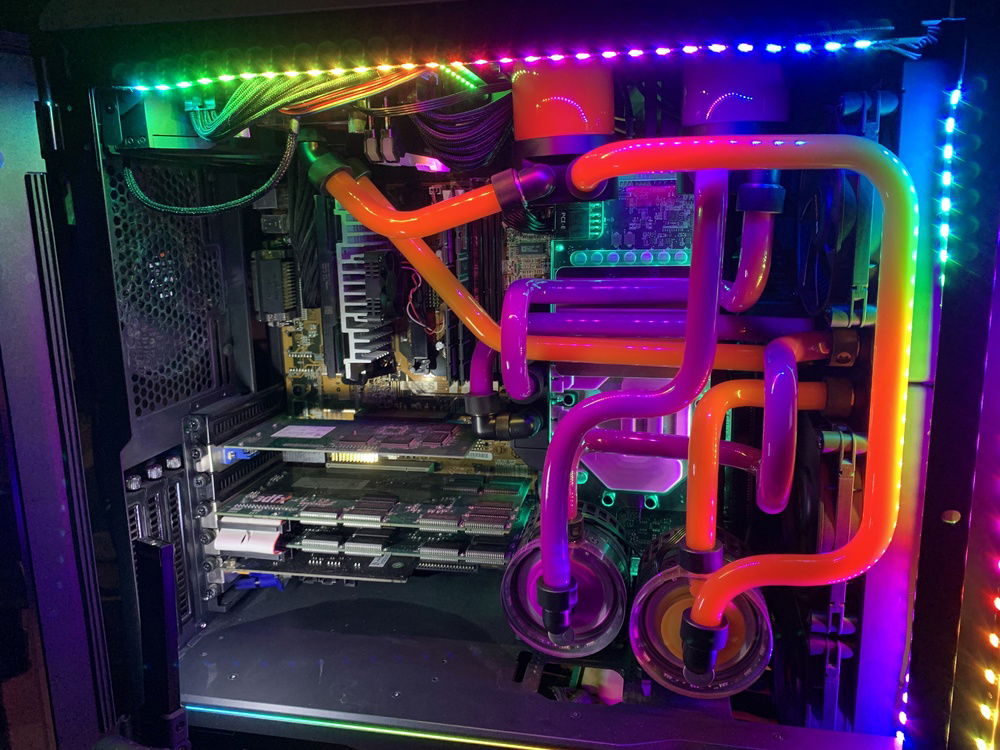 Almost finished second design before noticing in 30deg weather it couldn't hold temps before it turned into a runaway train up to 90deg and the gpu underclocked itself.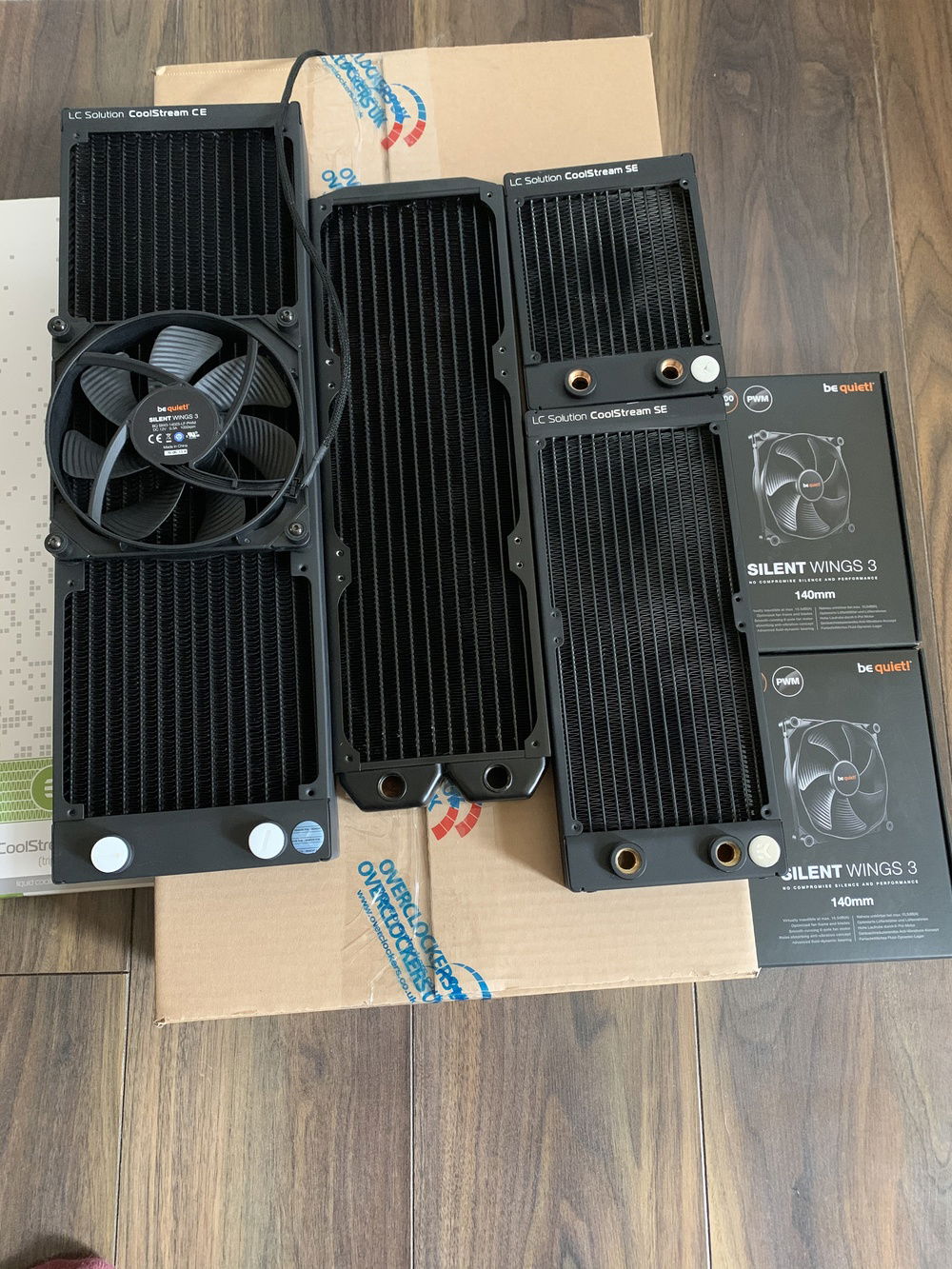 Old cooling on the left of 240 for cpu and 120 for gpu. Now on the left a 420 rad for both. Won't be as good but needs must for stable temperatures. Will post my 3rd design eventually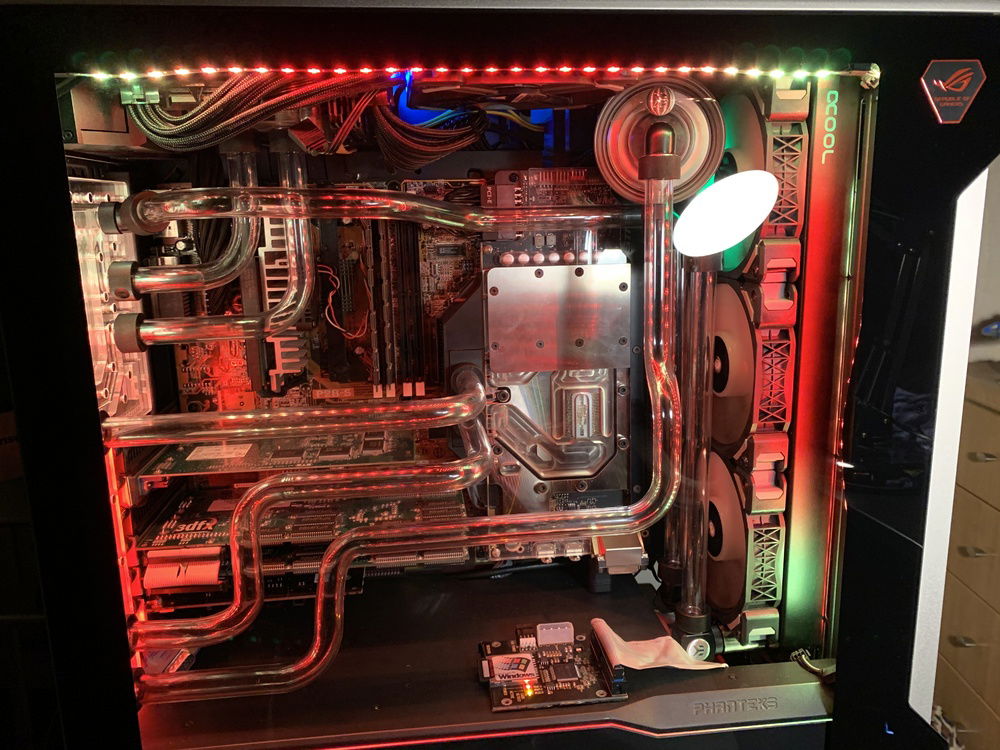 1st design again