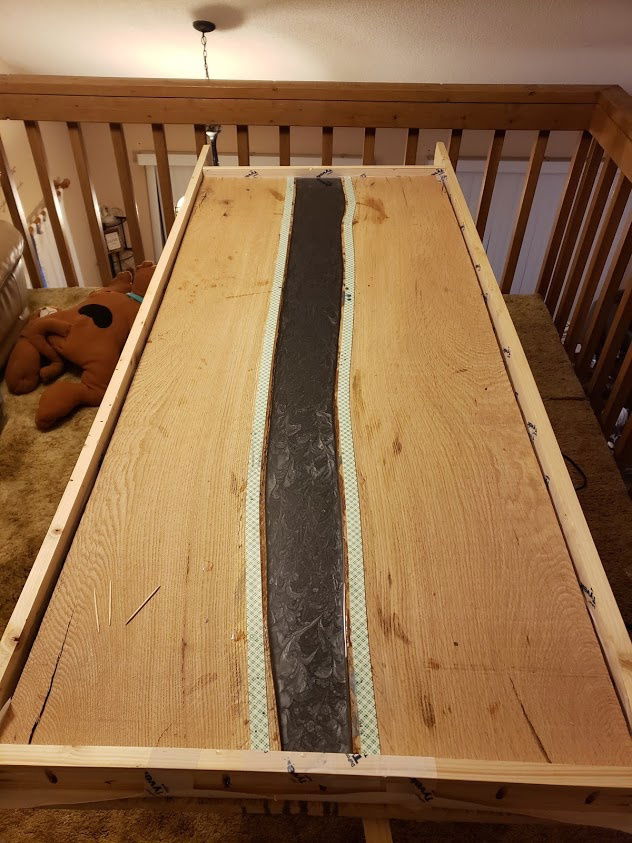 Pouring the river for the desk.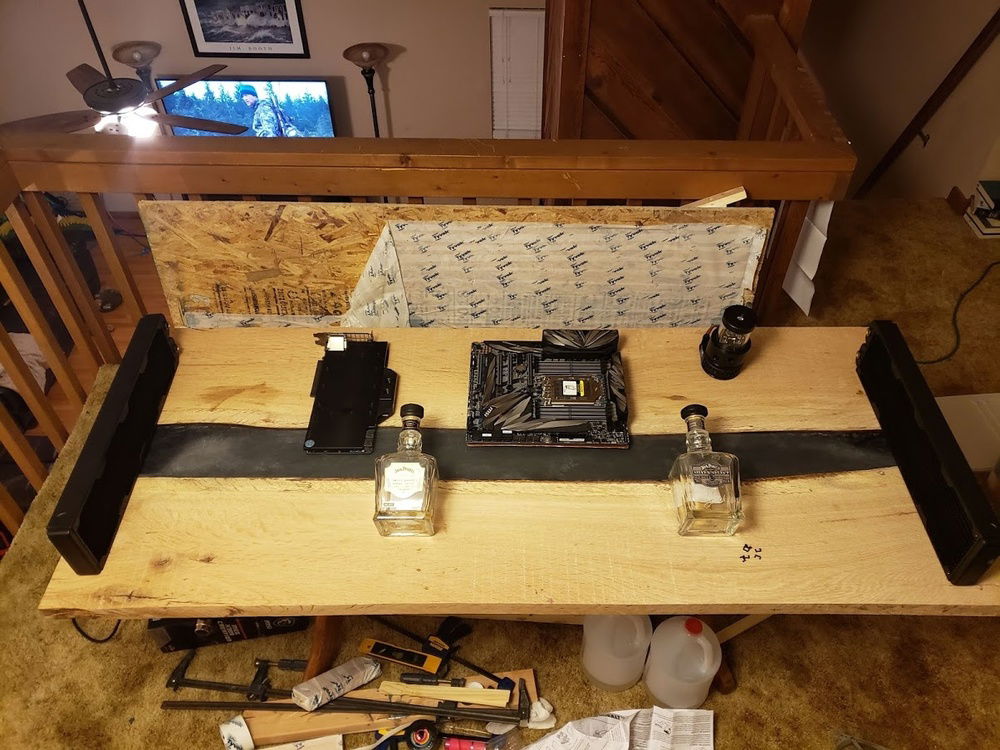 Trying to design the layout.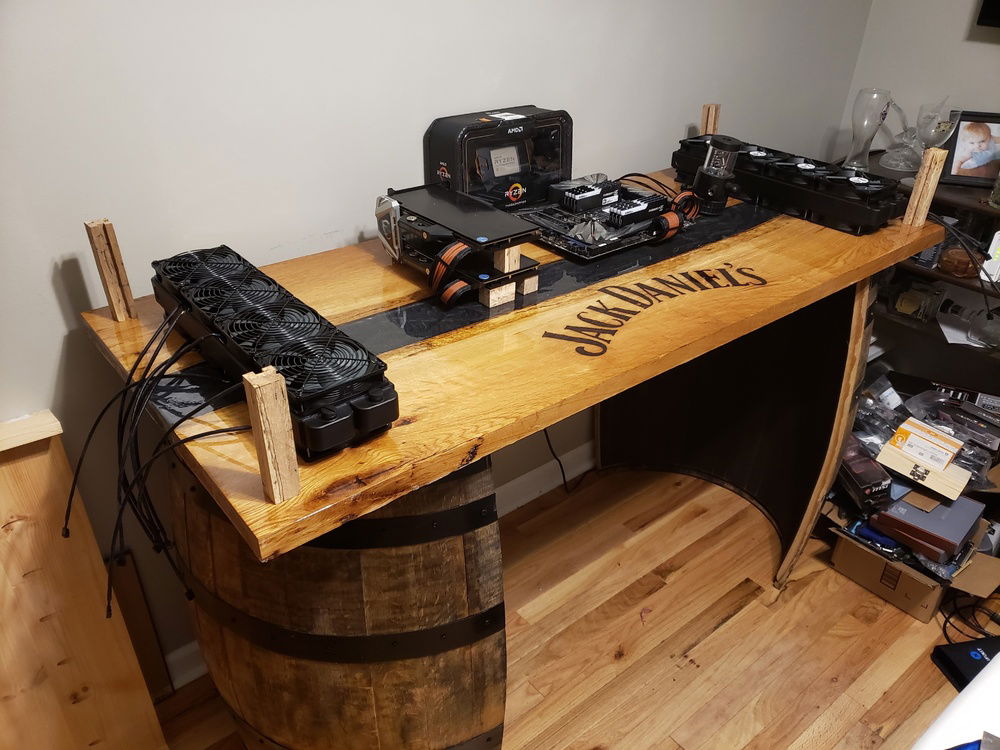 Finally got the barrel cut for the legs.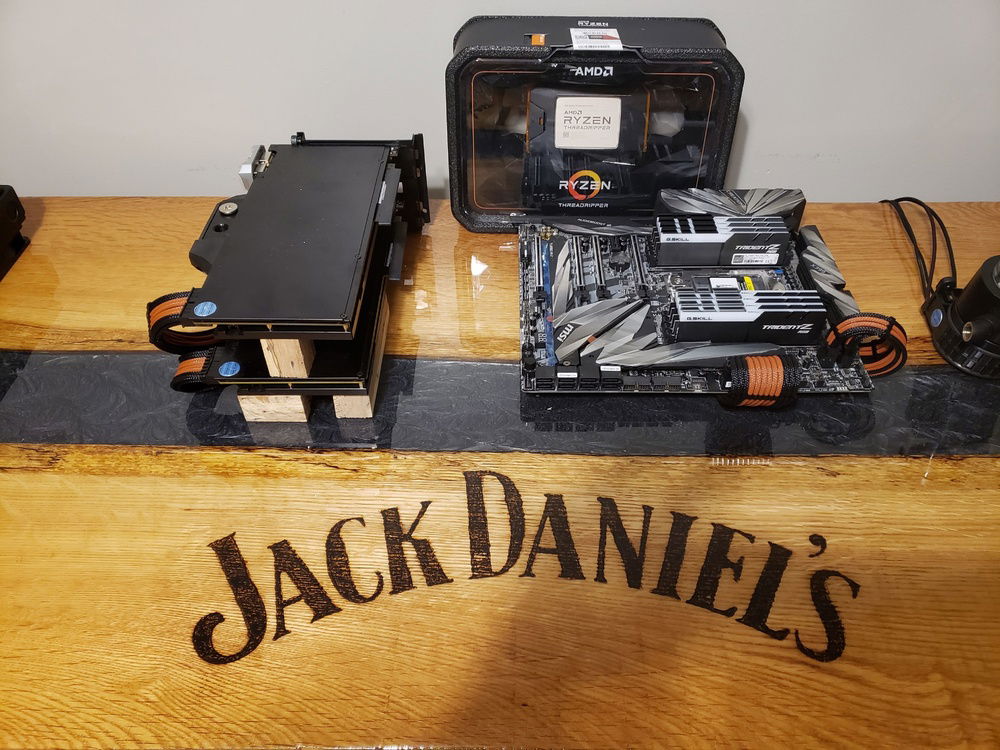 Decided on the final layout and the video cards mounted.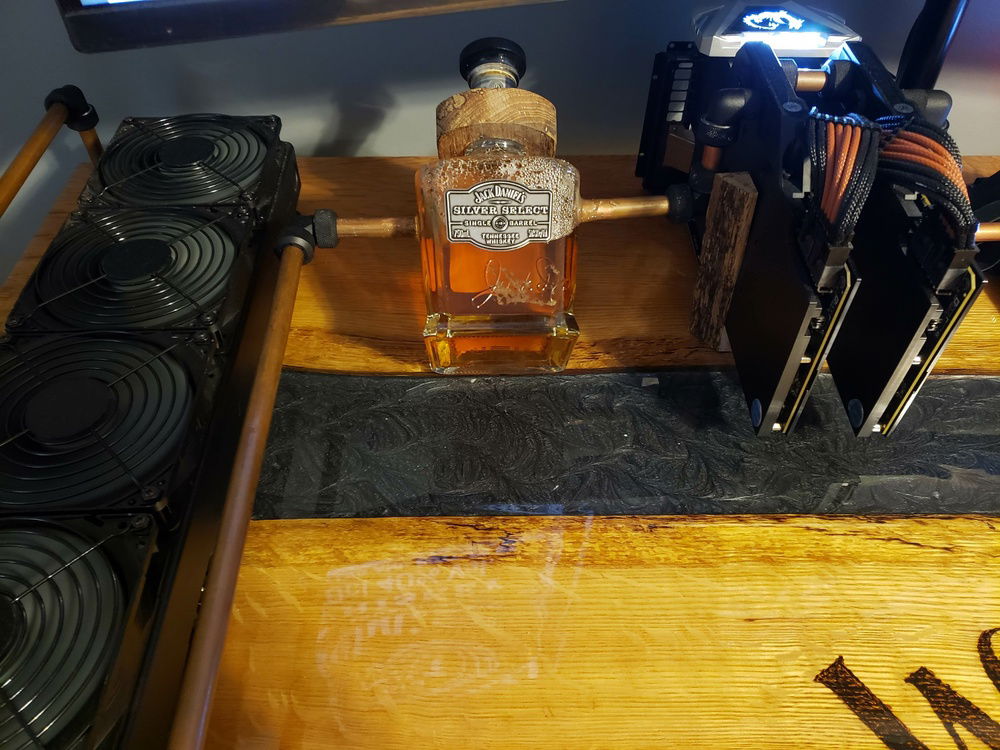 jack Daniels Bottle as resevoir.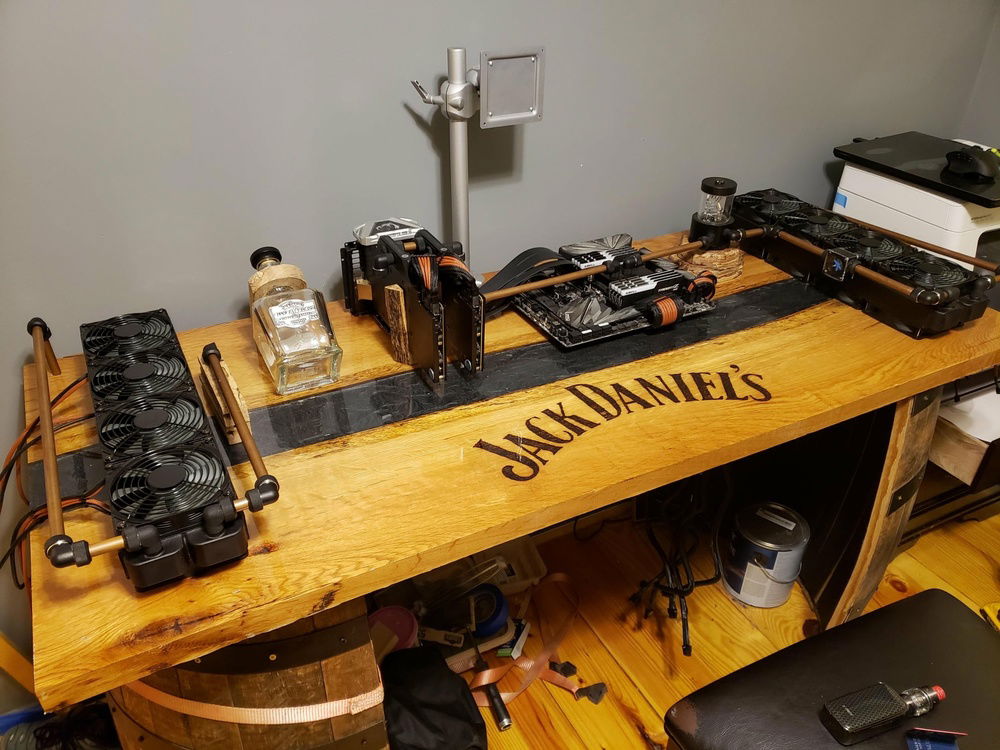 Working on teh final layout.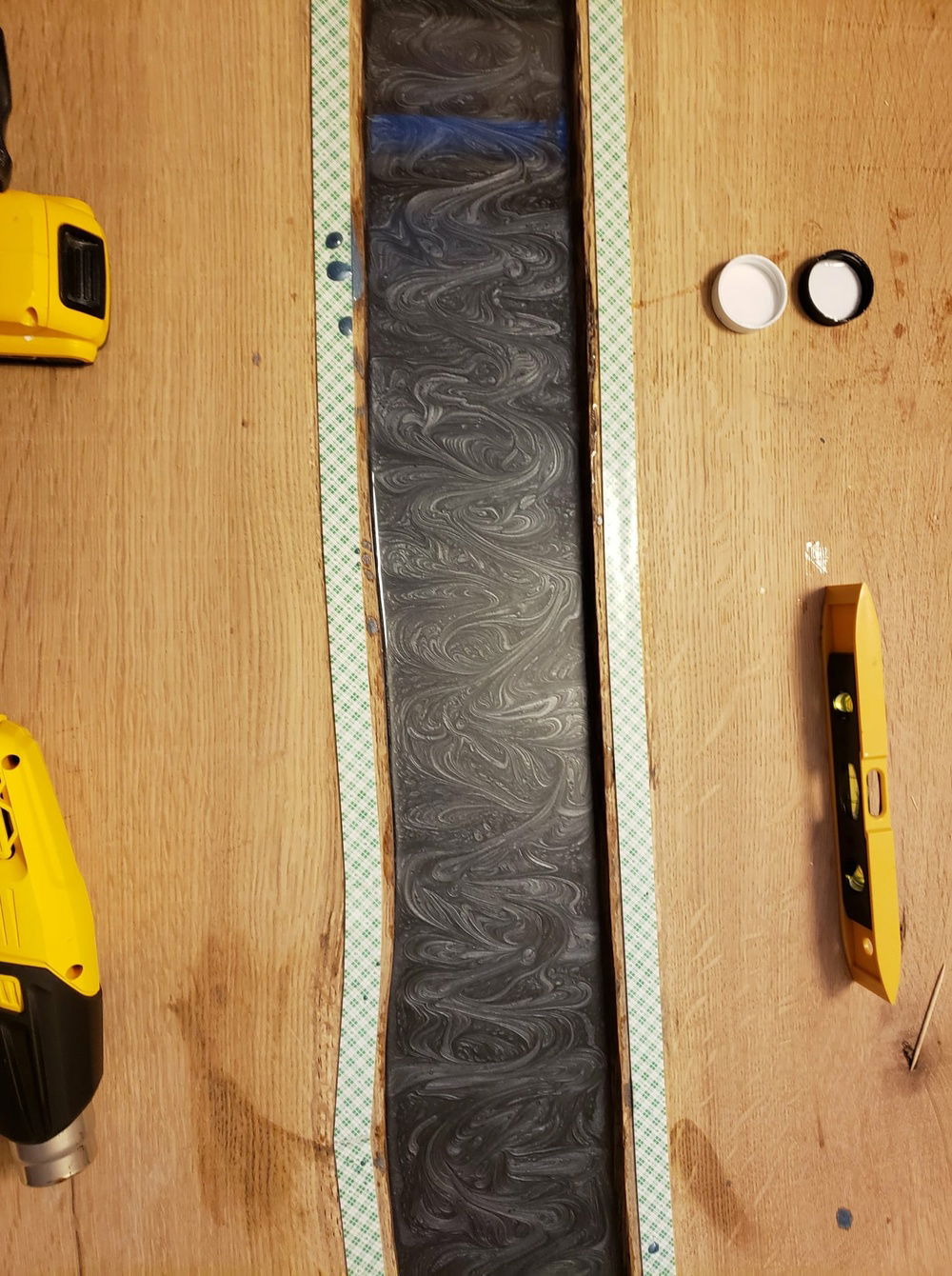 Up close of the resin river.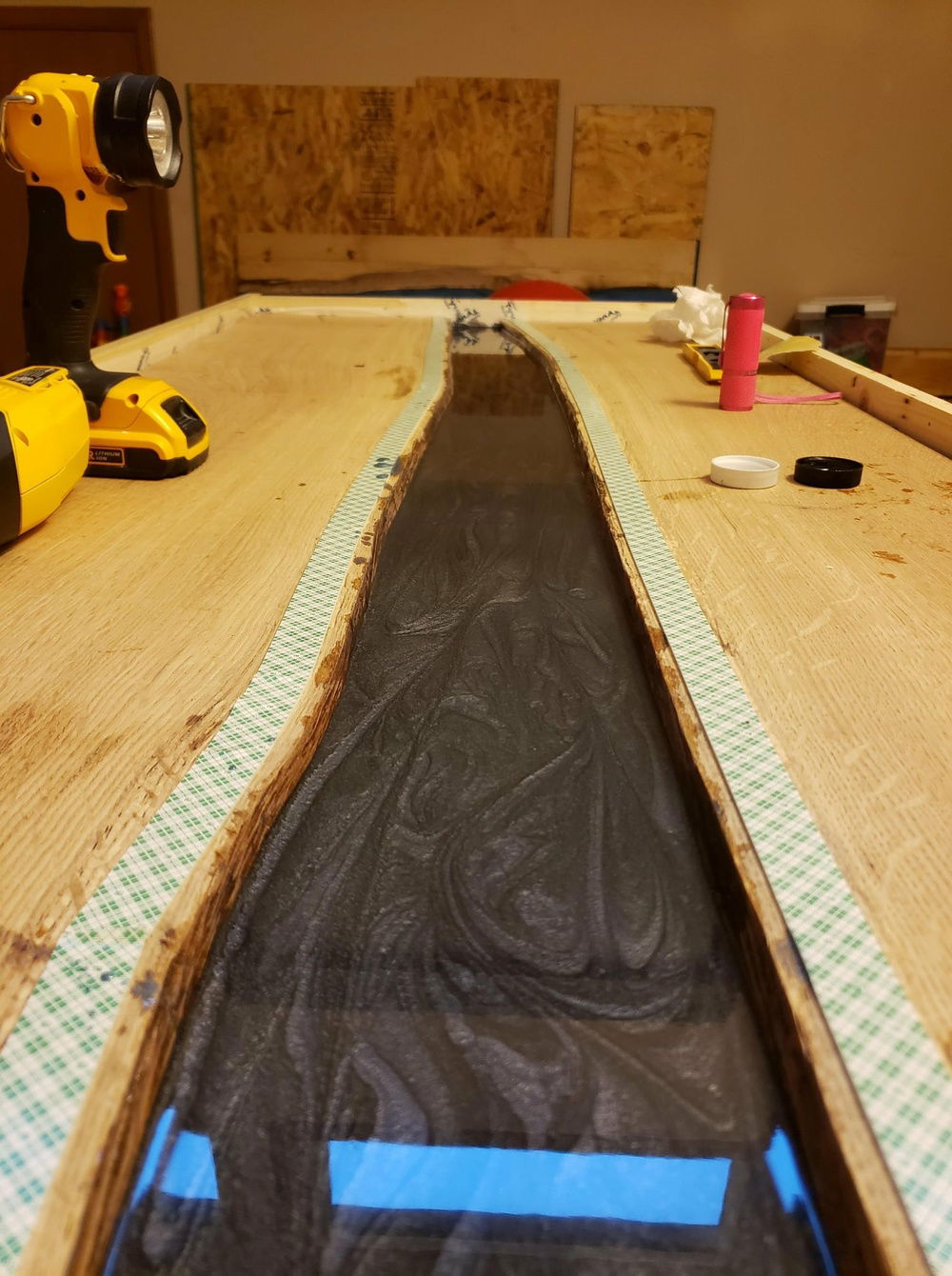 Side view of the resin river.