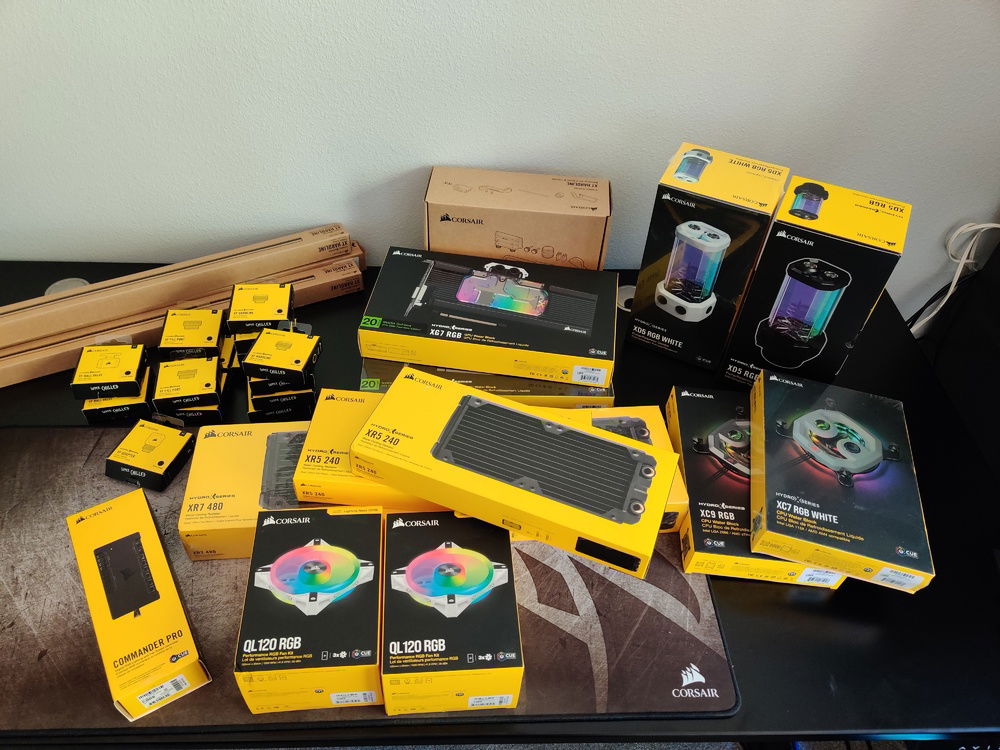 Small pile of corsair cooling components. I think this build will end up using about 3K in corsair cooling when its all done. This is missing most of the fan boxes and all of the lighting components. It looks like I had a black and yellow massacre across my floor after all of the parts were pulled out.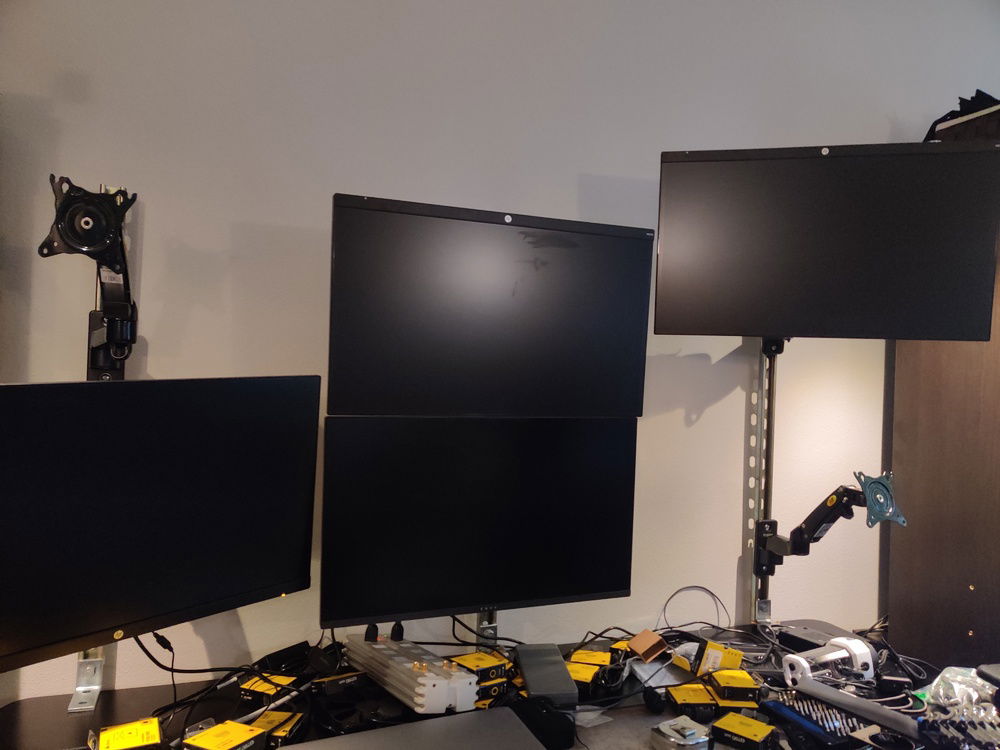 start of monitor wall construction. I am using unistrut cross bracing with 17" fully articulating arms. All of it is mounted to the sit/stand desk so they stay with but can move up and down. The correct monitors are shipping from all over the country so getting them will take time.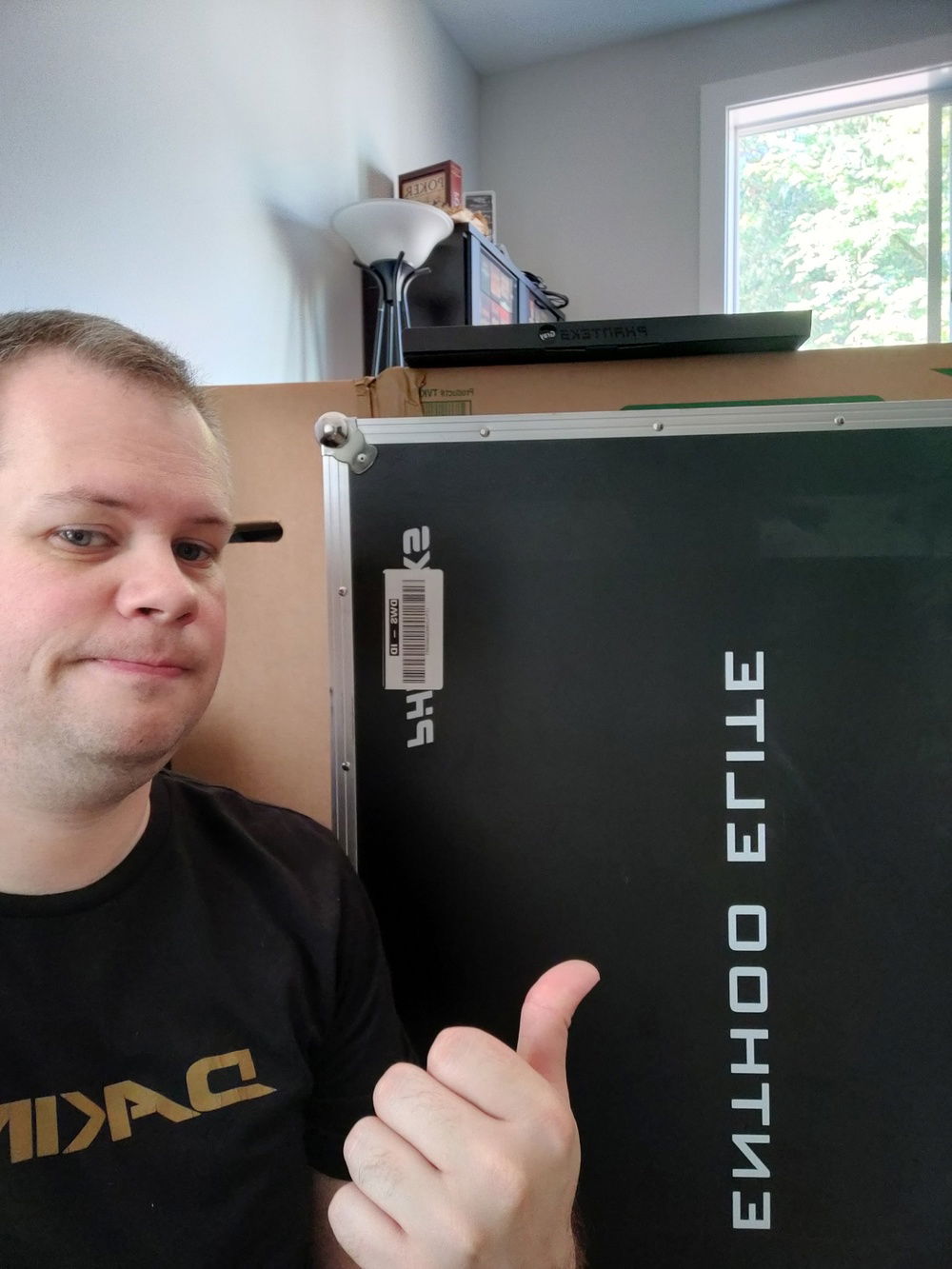 For anyone unaware the Phanteks Enthoo Elite is MASSIVE. The case is big, the shipping case is big, every thing about this is over sized.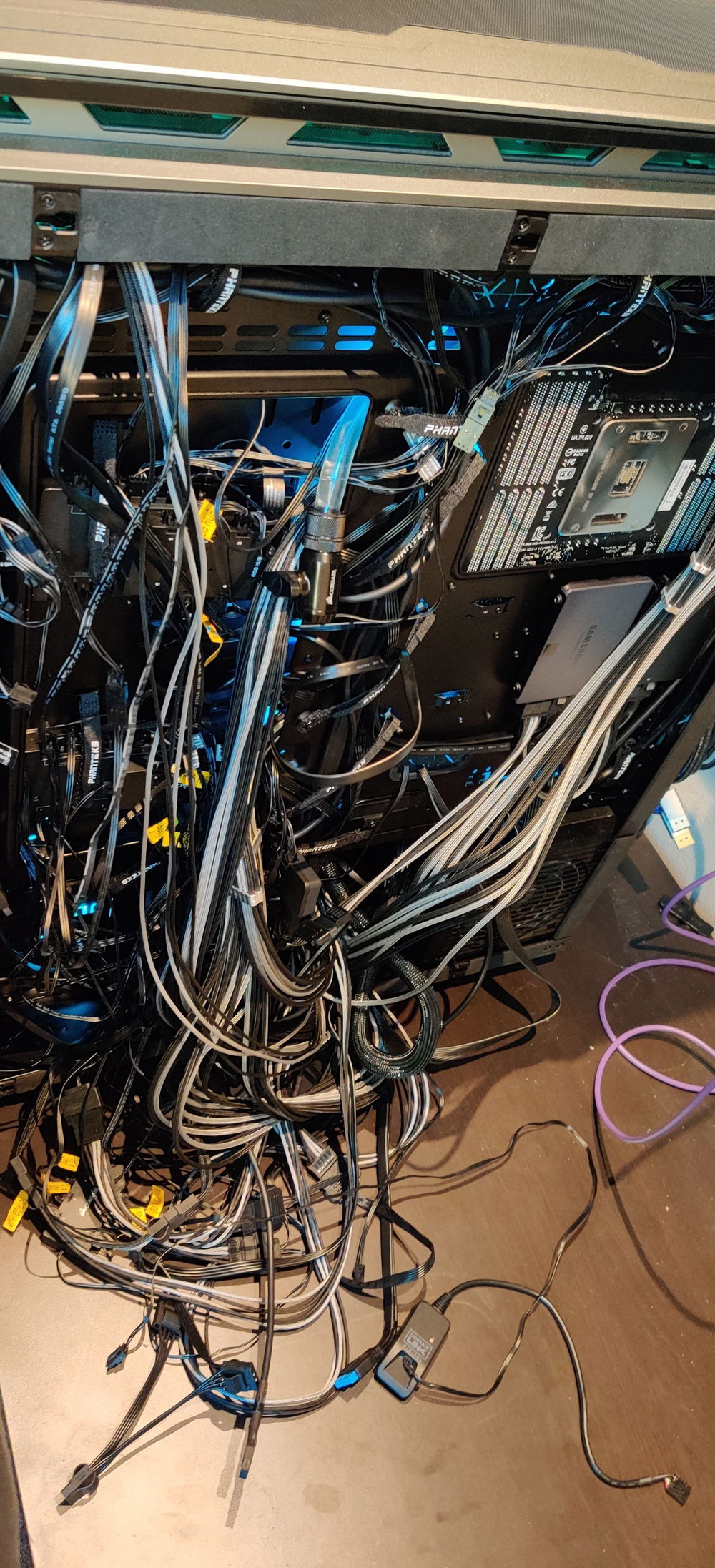 The rats nest before cable management starts.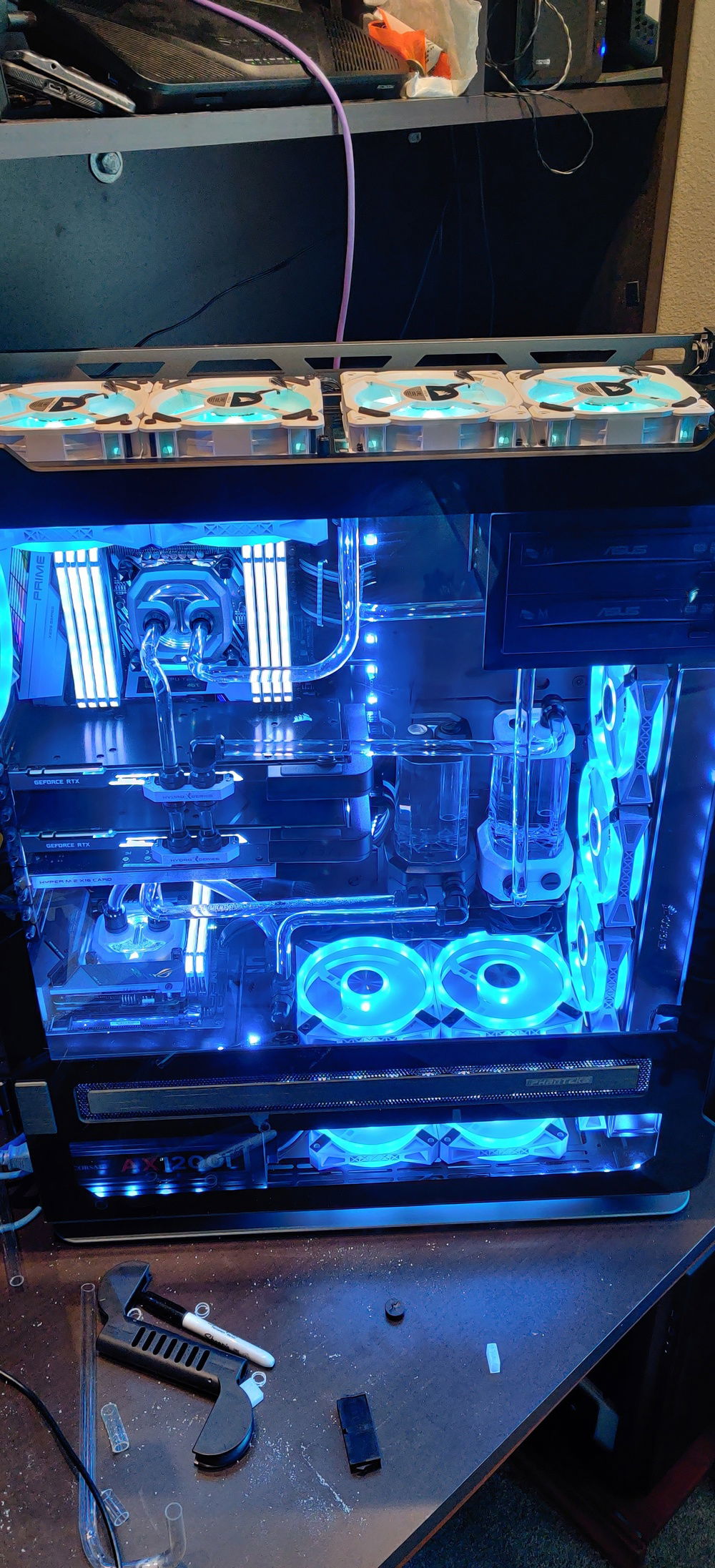 Big boy starting to get water, missing the 3rd video card for the itx system so I soft tubed that for now.
Before starting to install hard lines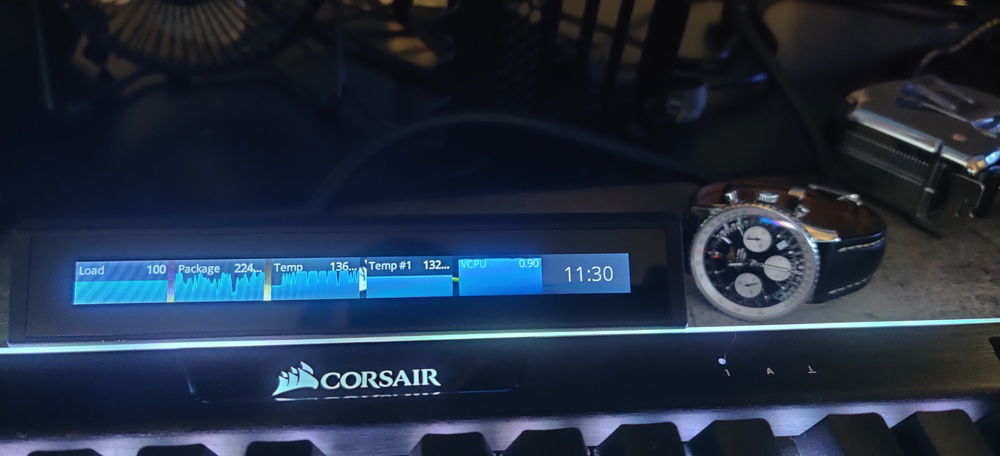 The new corsair nexus is sweet, I like it. Tad expensive but I like it.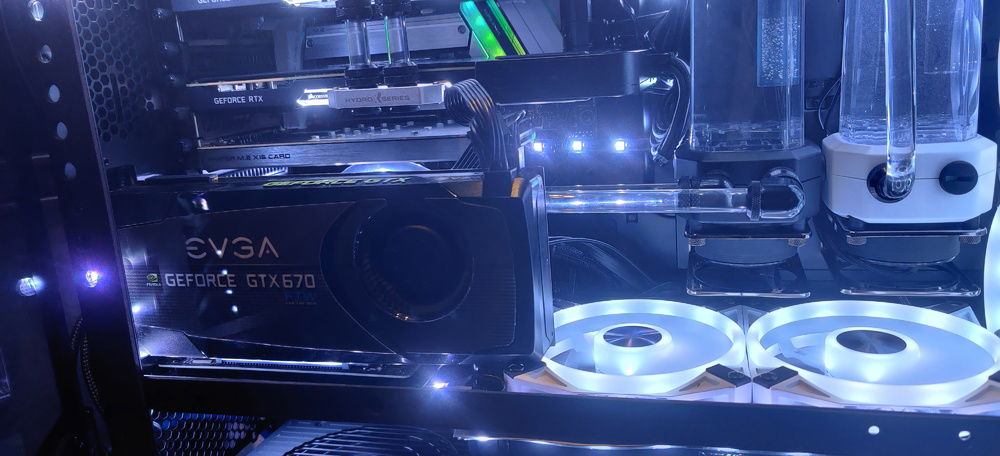 Yes this is an 8 year old video card in a 15k pc... Because nvidia and amd can't ship enough product out.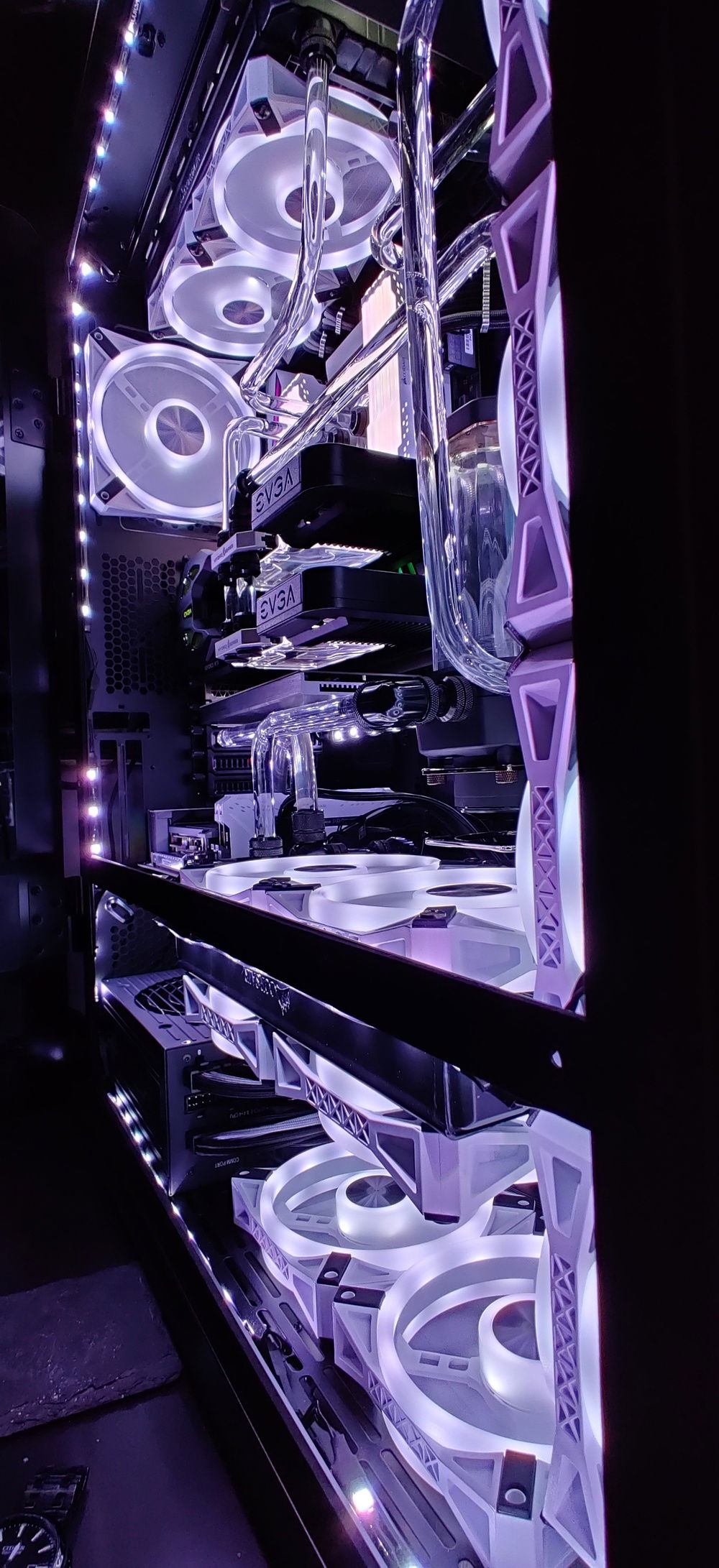 Still a ways from done, but the top machine is live. Needing video card for bottom pc still.