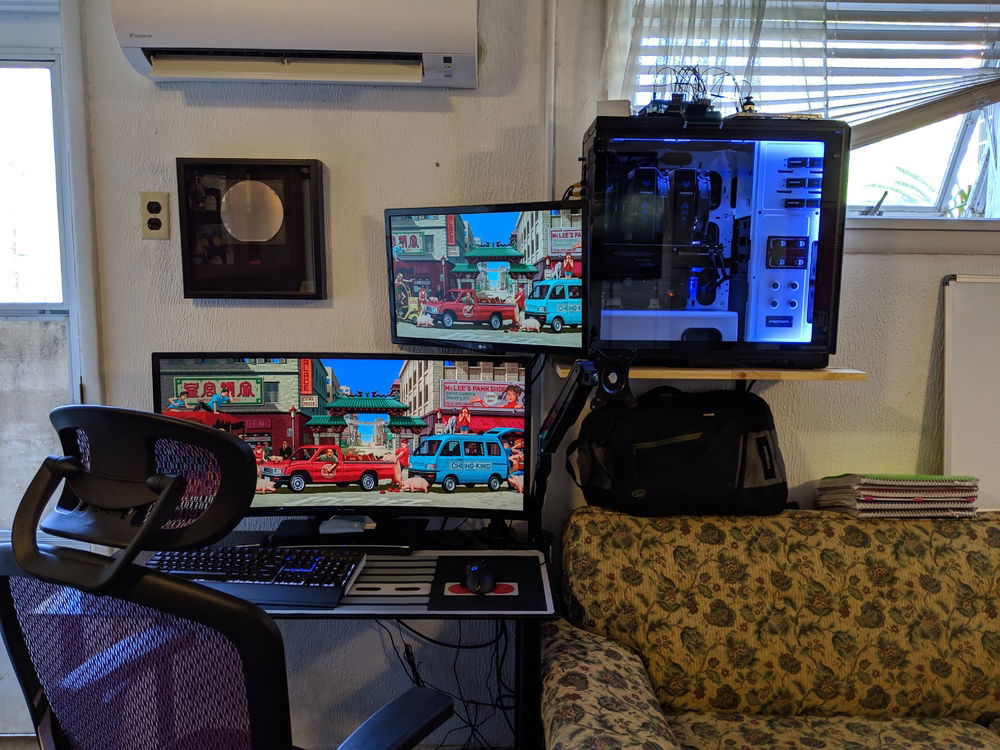 My whole rig, backpack and lecture notes included.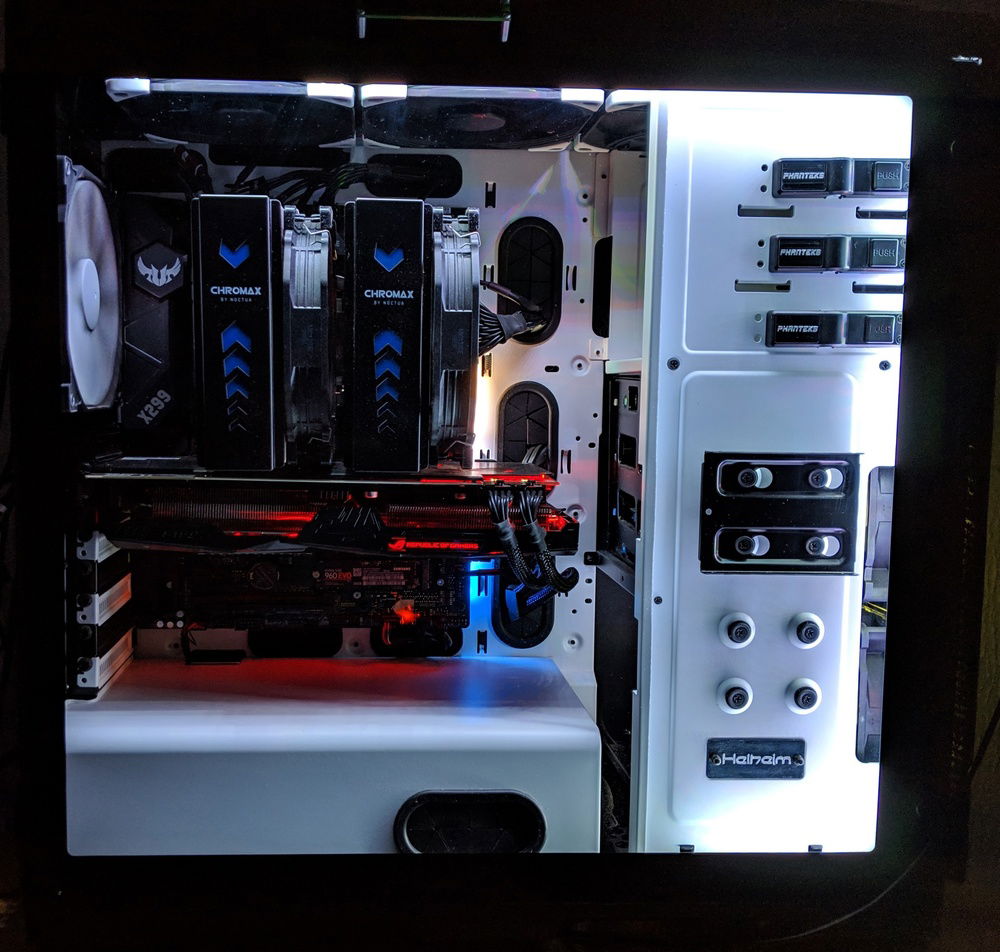 I took this with my Pixel 3 with all of the lights turned off.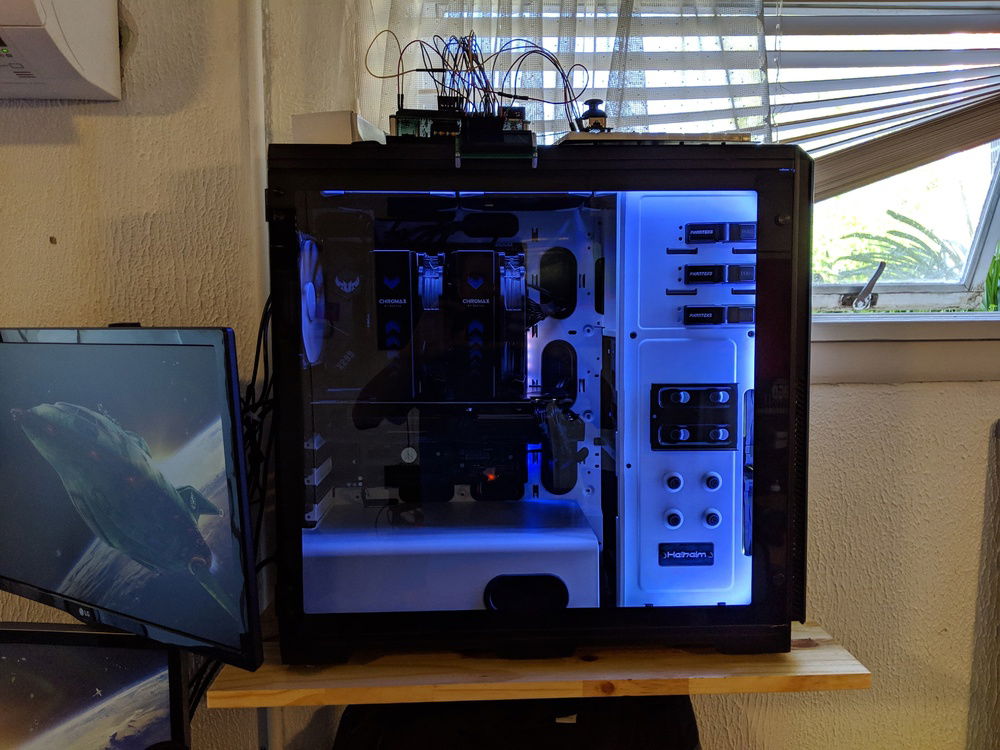 I have very limited space in my apartment. So, in order to keep myself from accidentally kicking my rig, I have mounted it to the wall above my couch.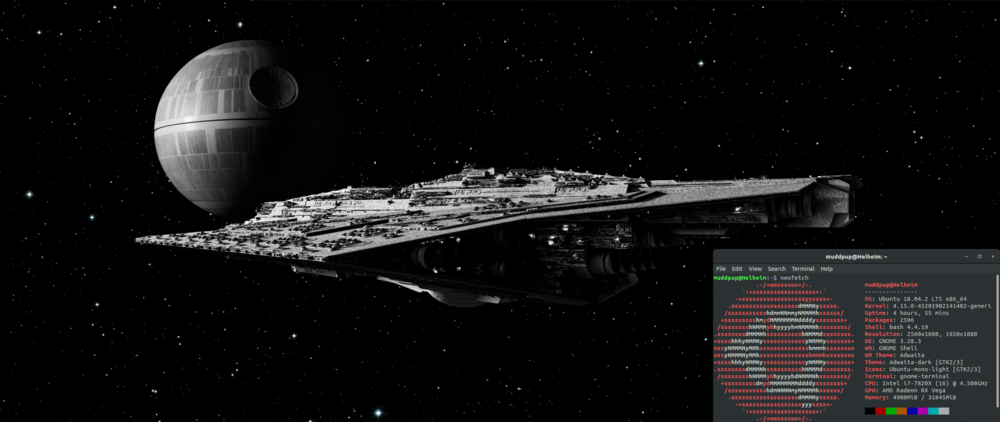 Screenshot of my desktop and system information.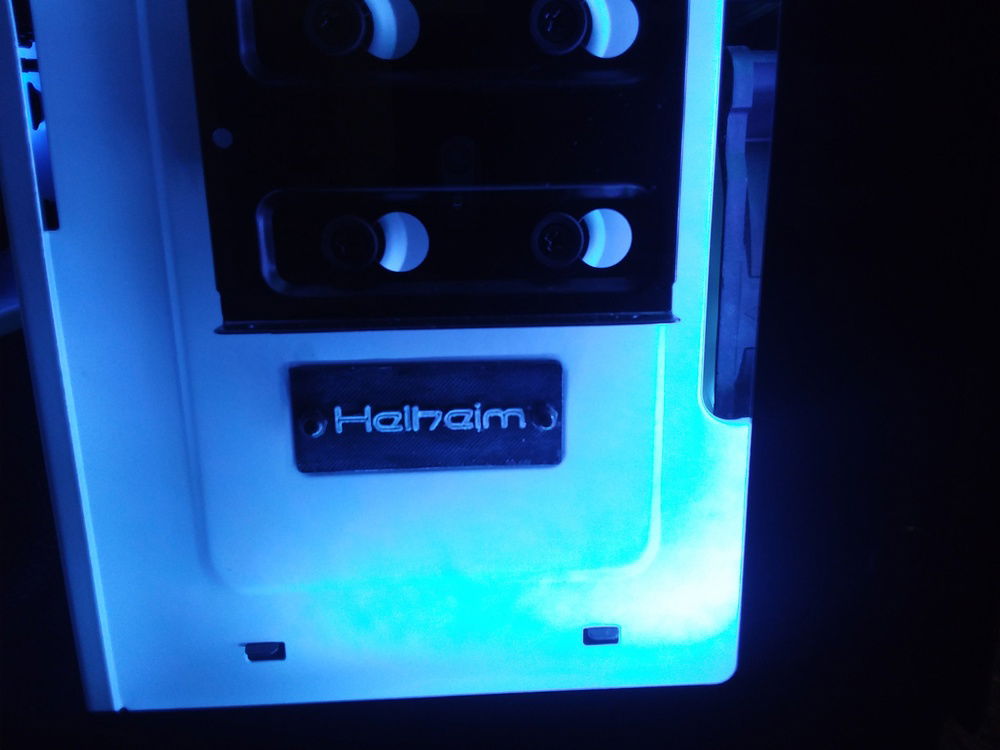 I made this in the open-source Blender and printed it at my local college!