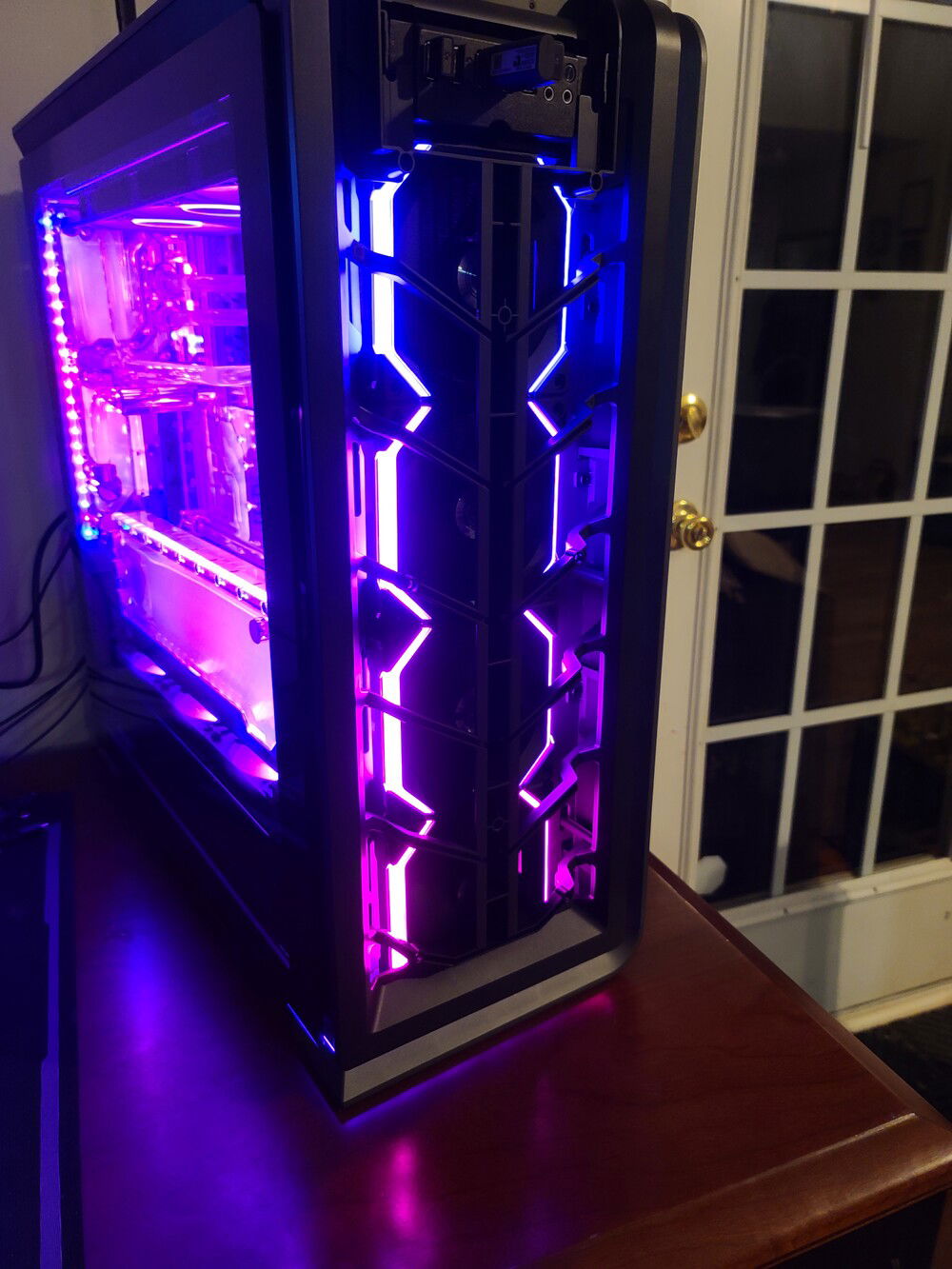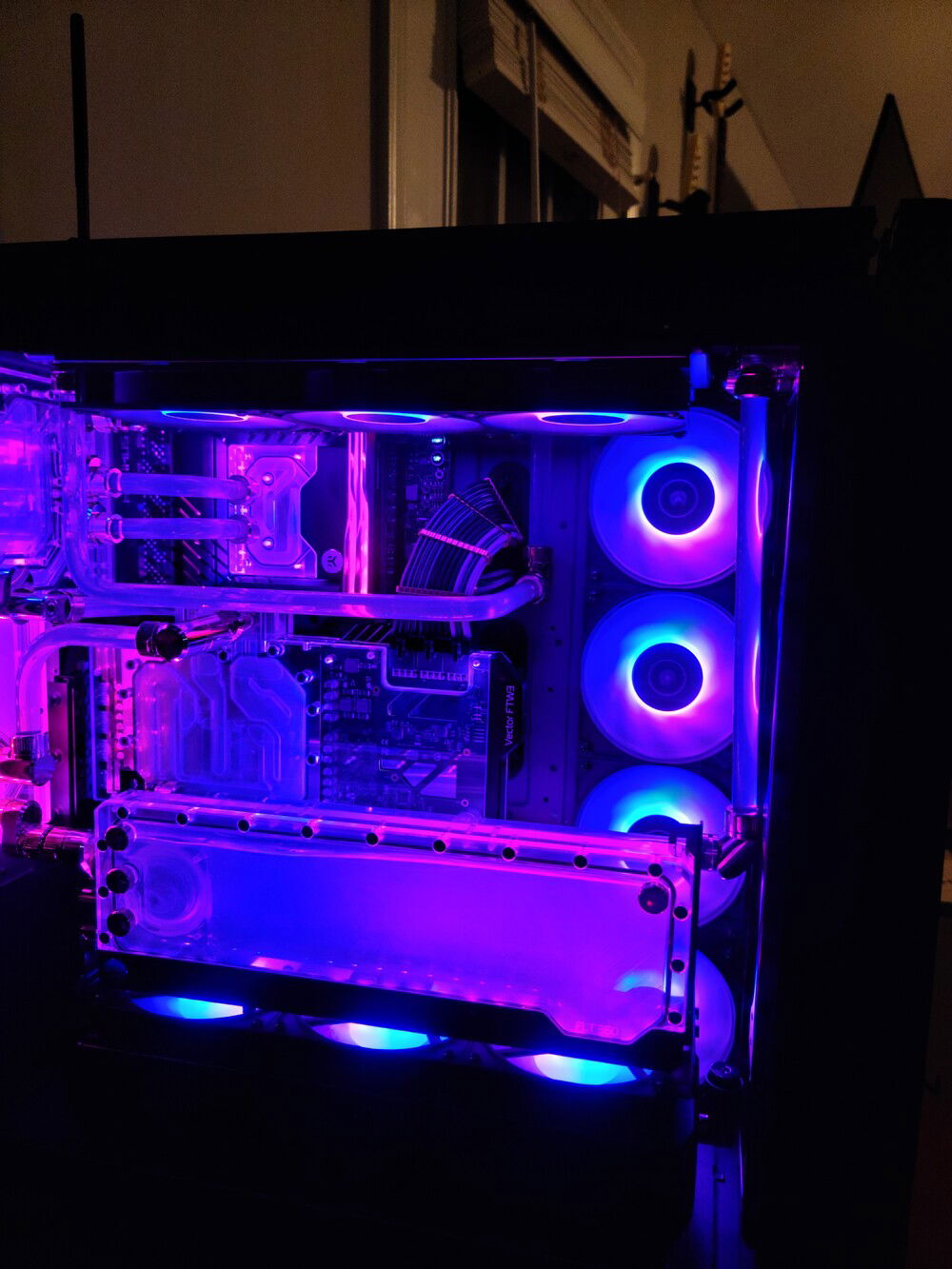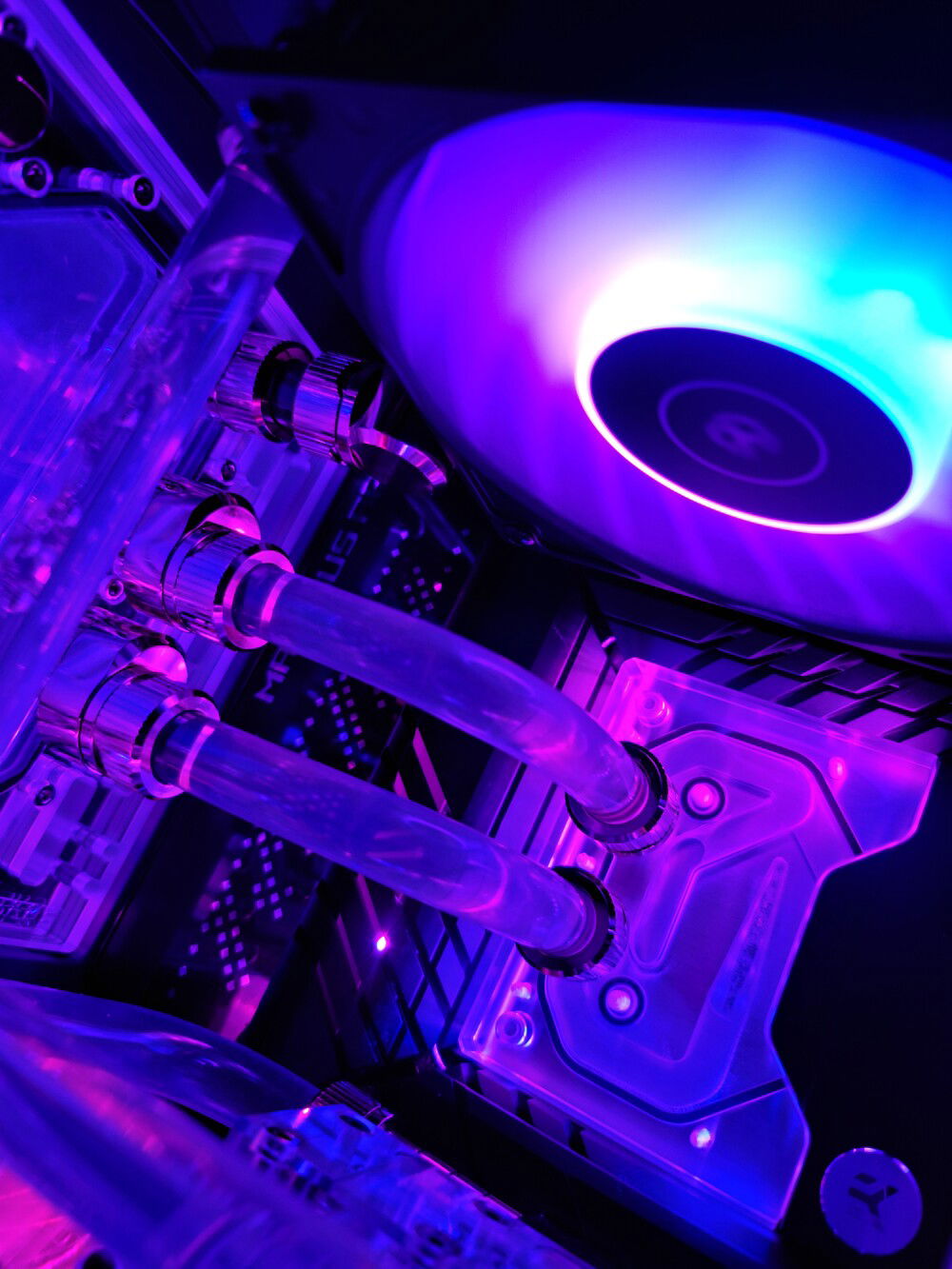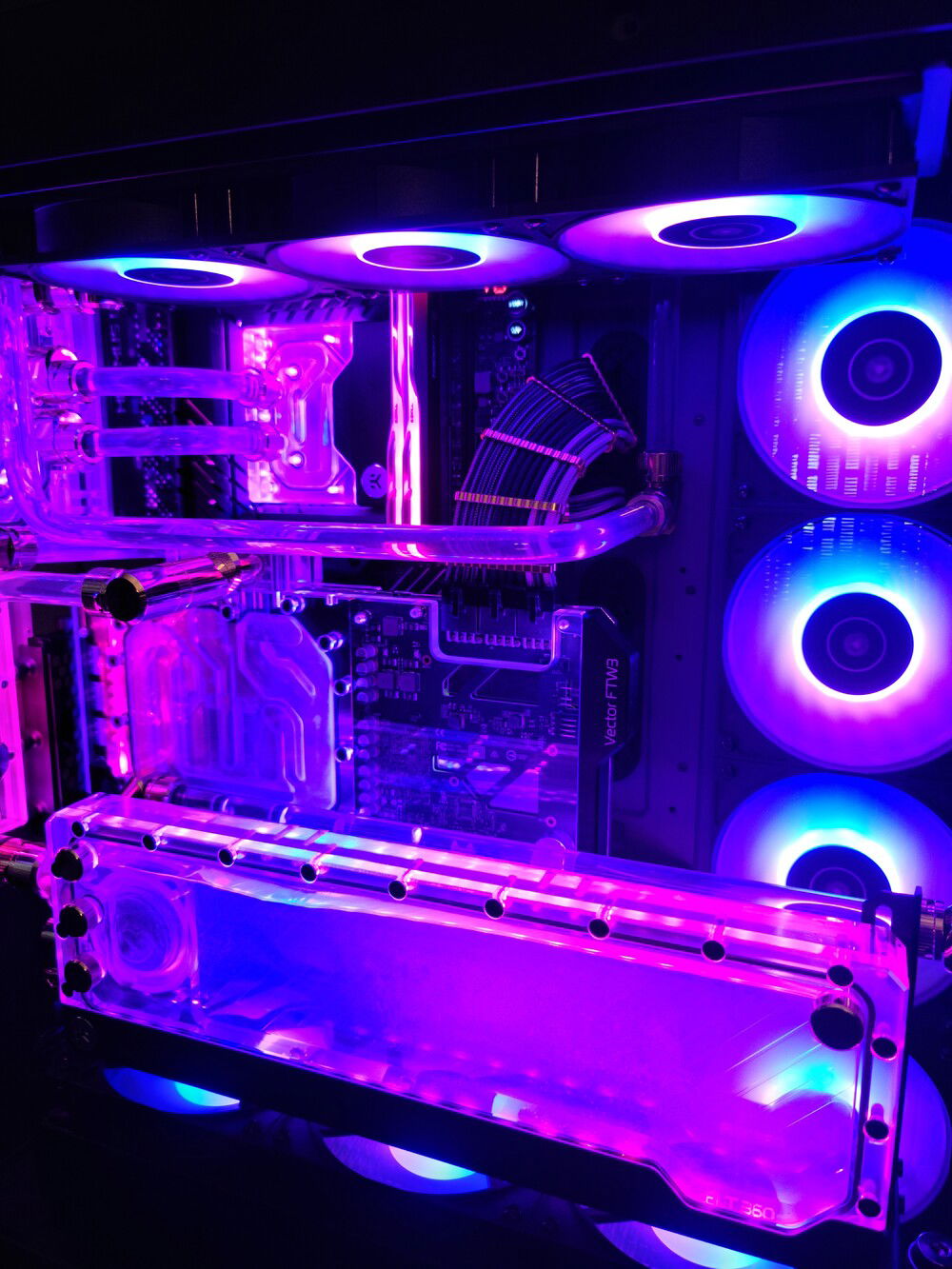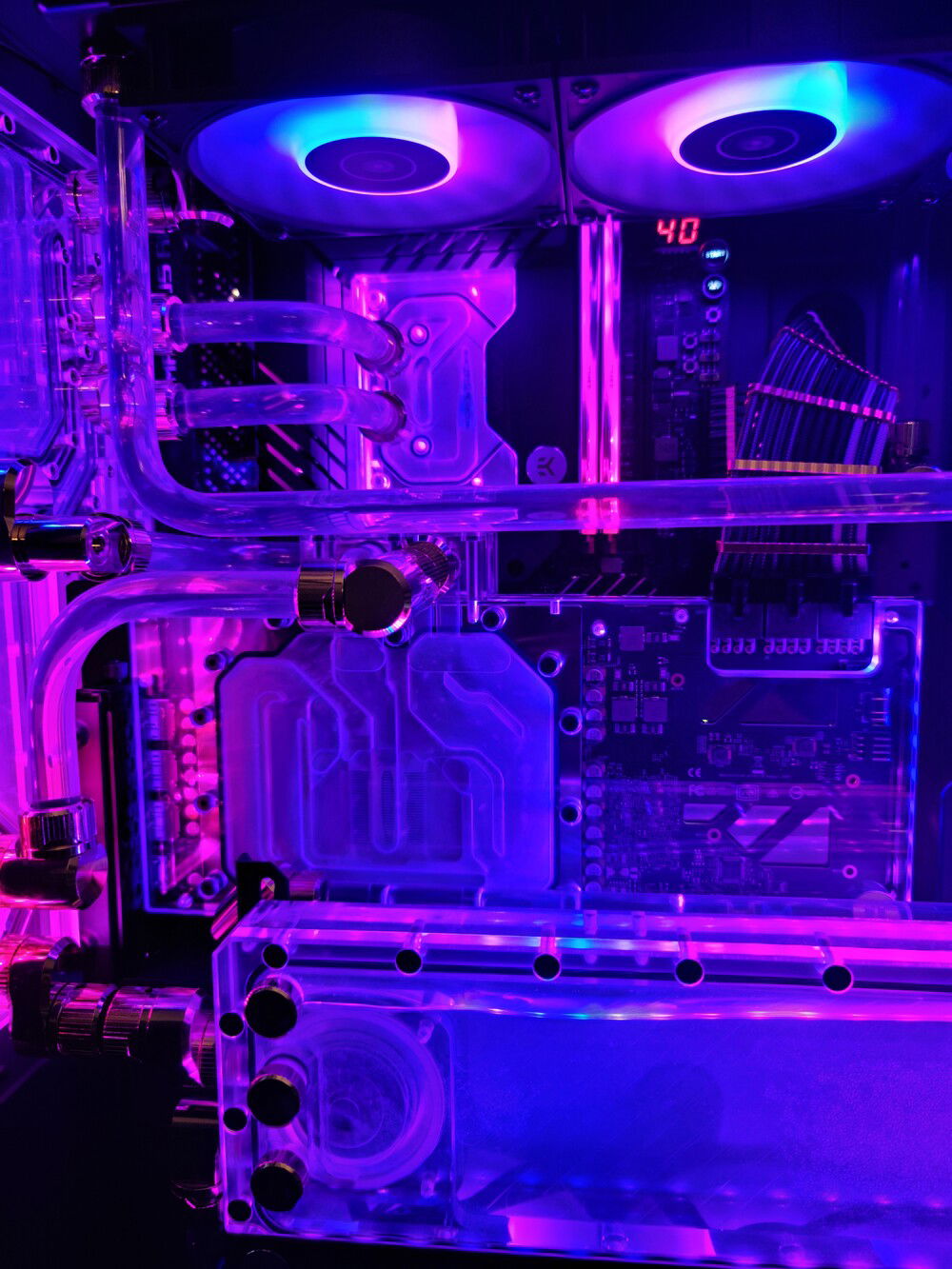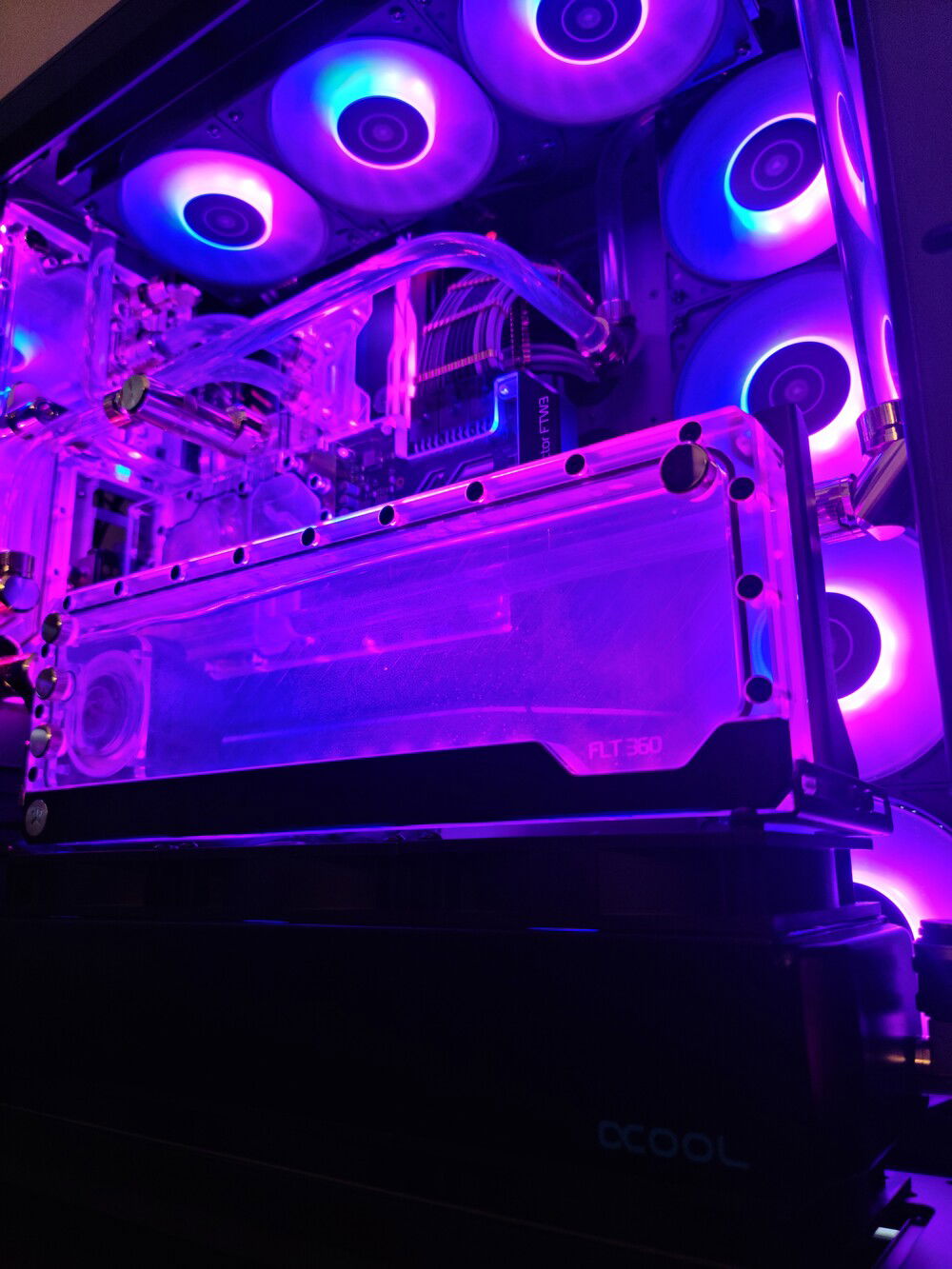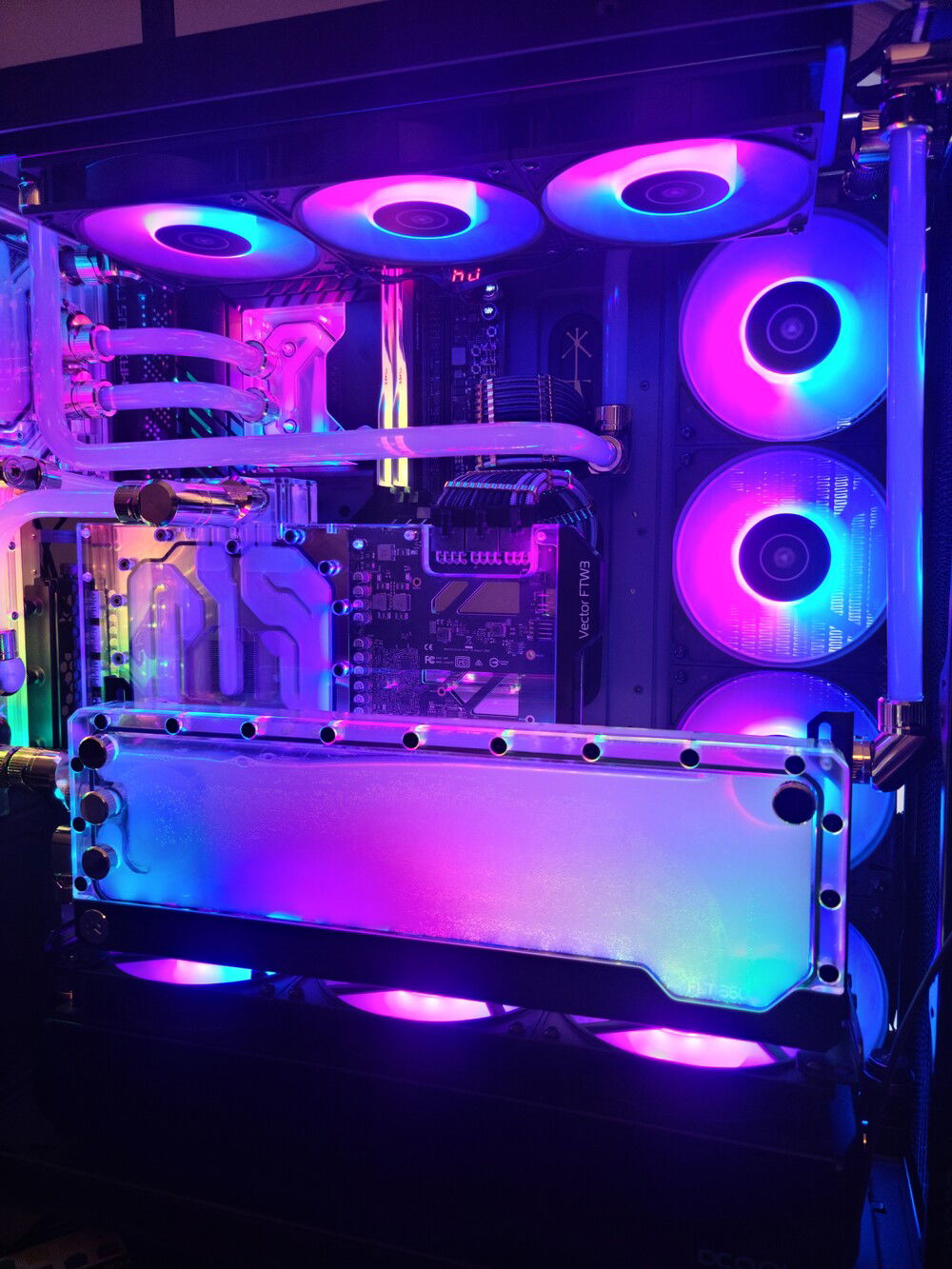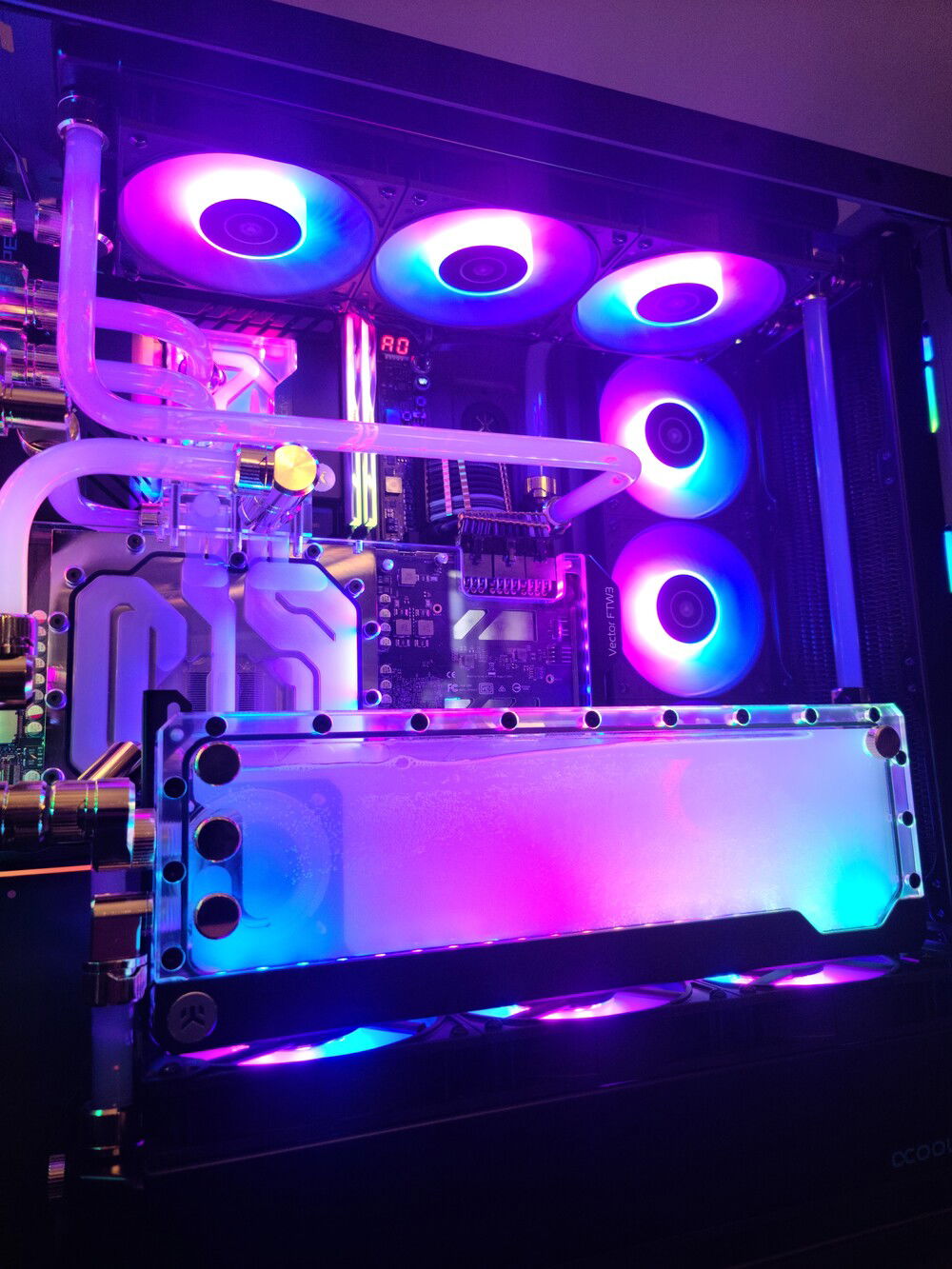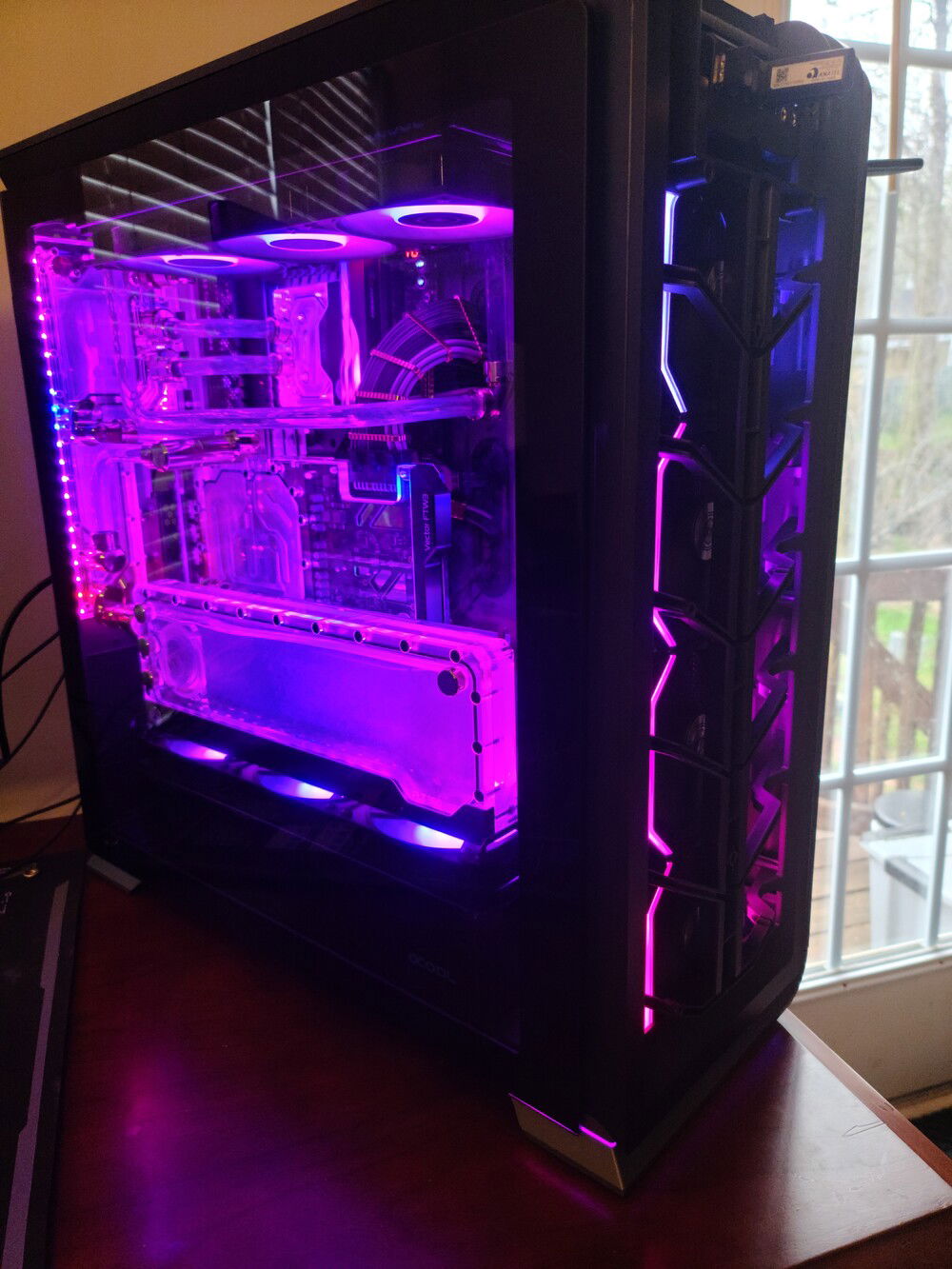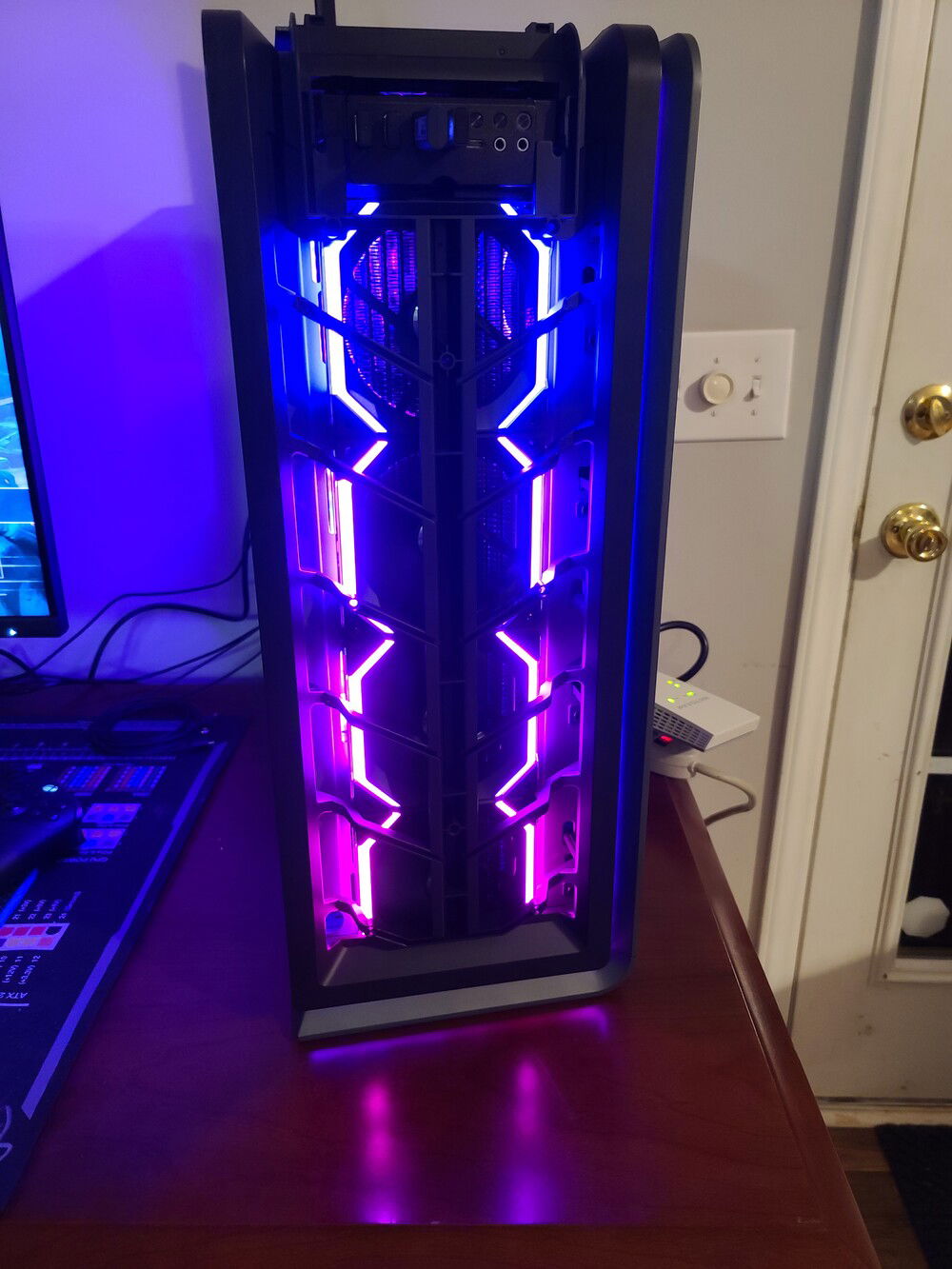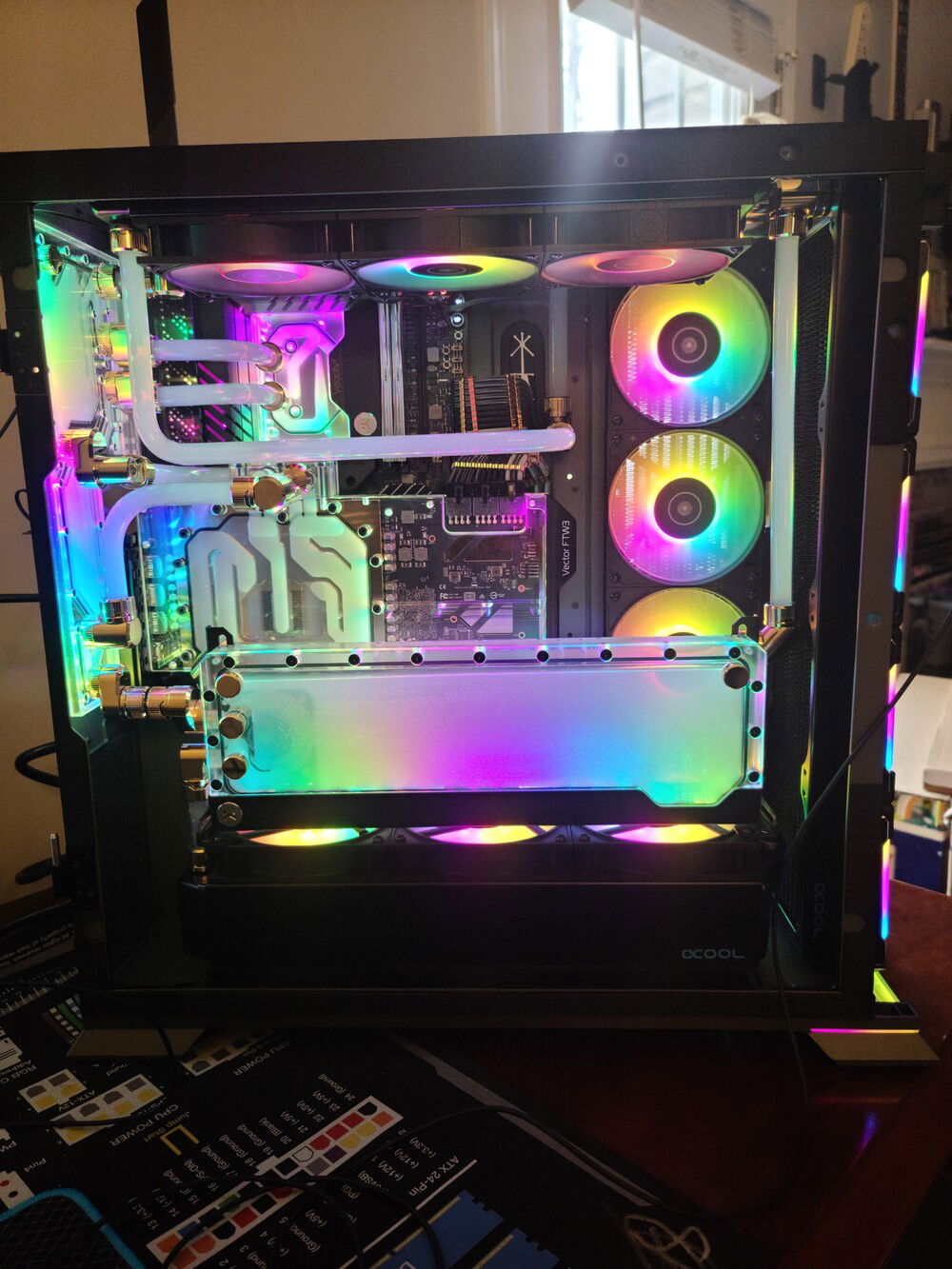 First start up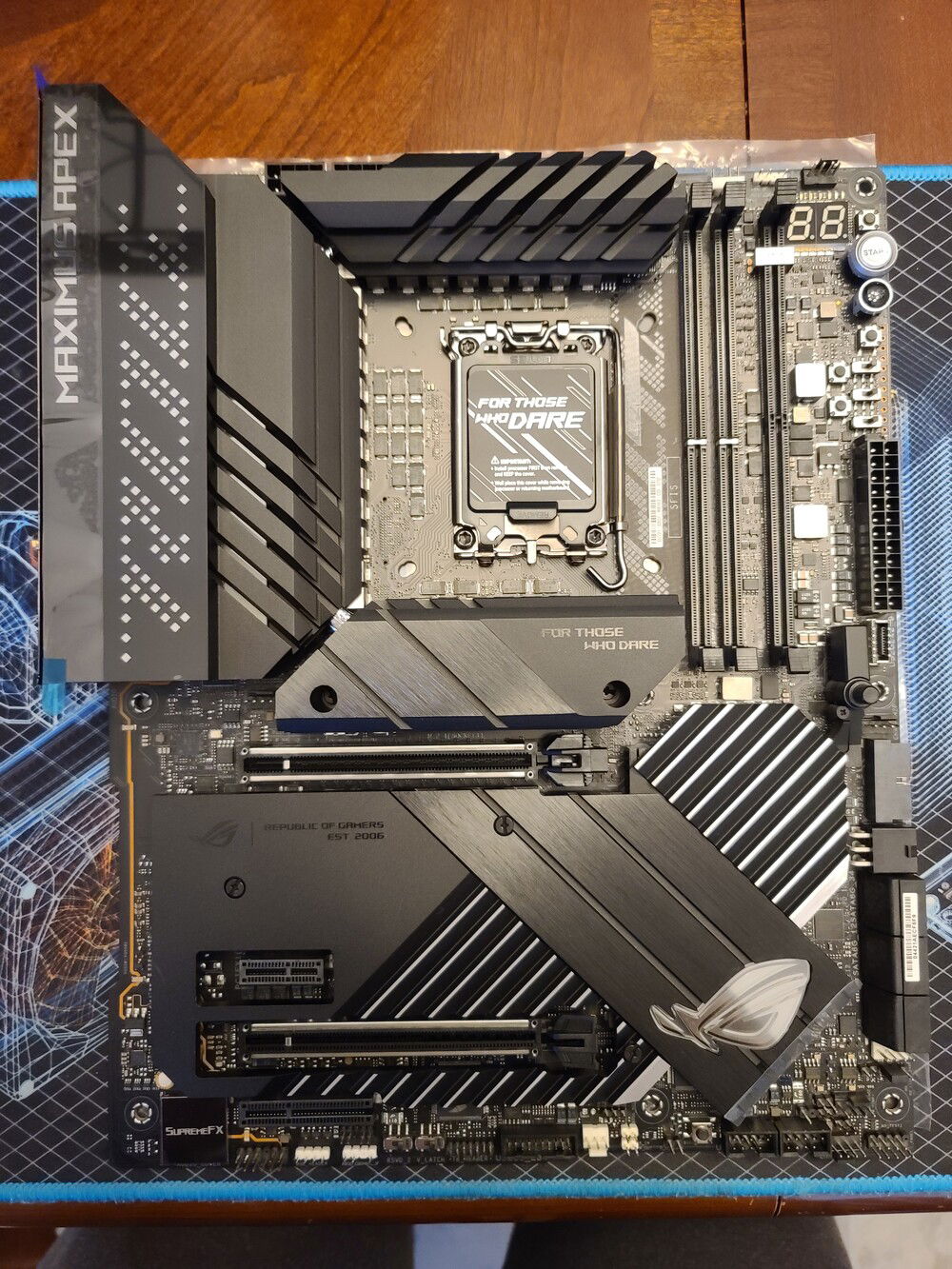 Unboxed Z690 Apex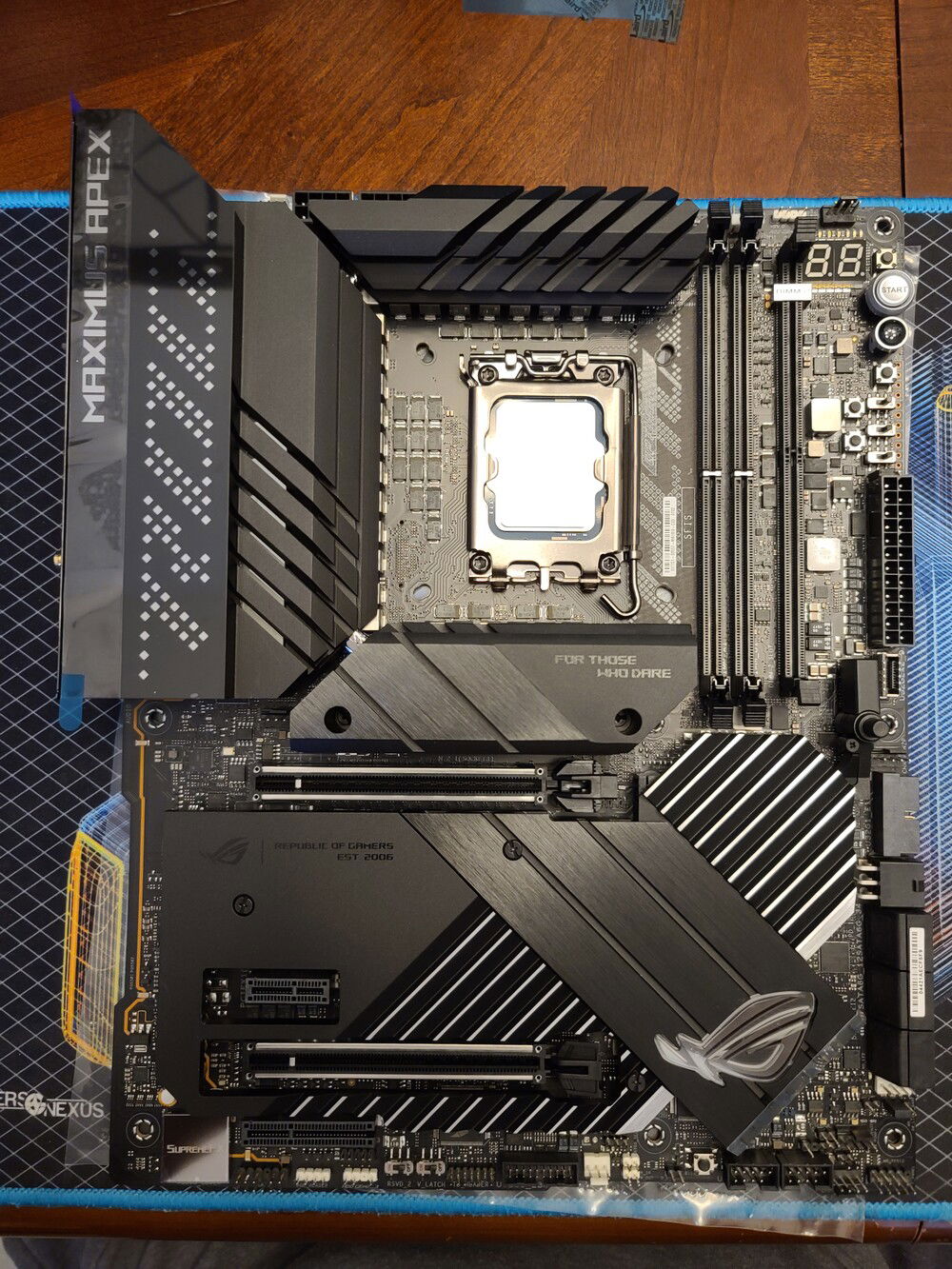 Installed 12900k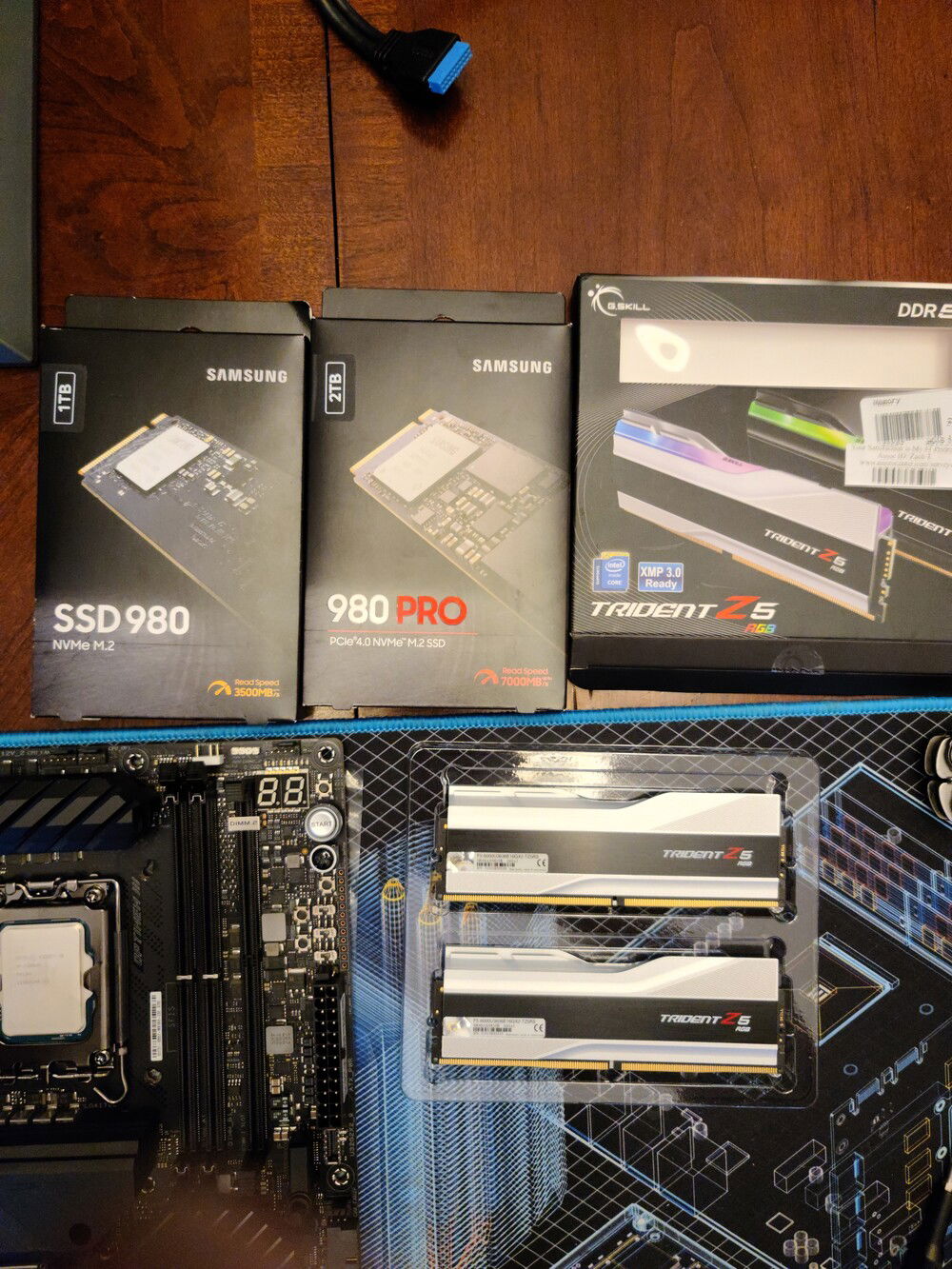 SSDs and Ram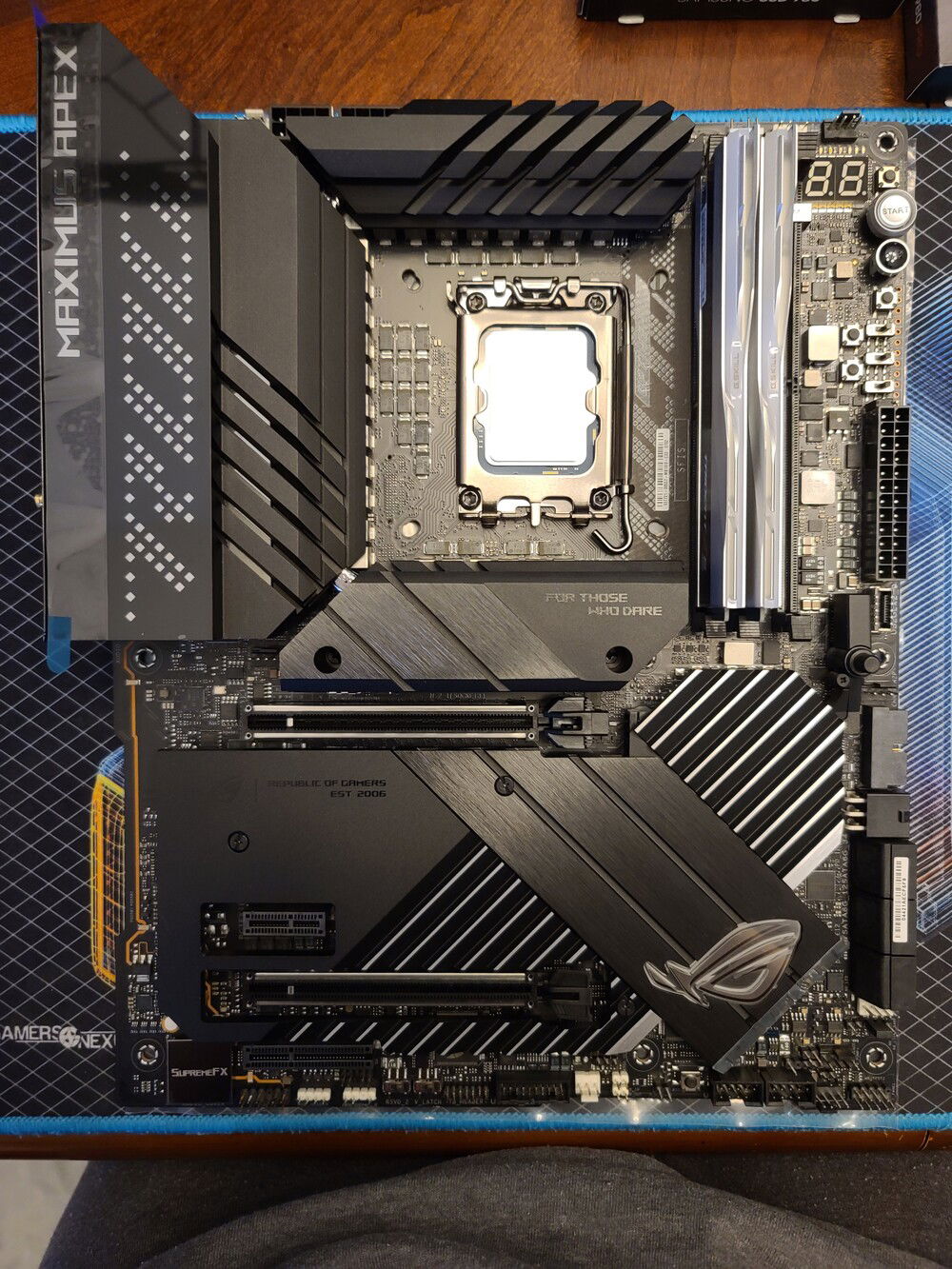 SSD and ram installed.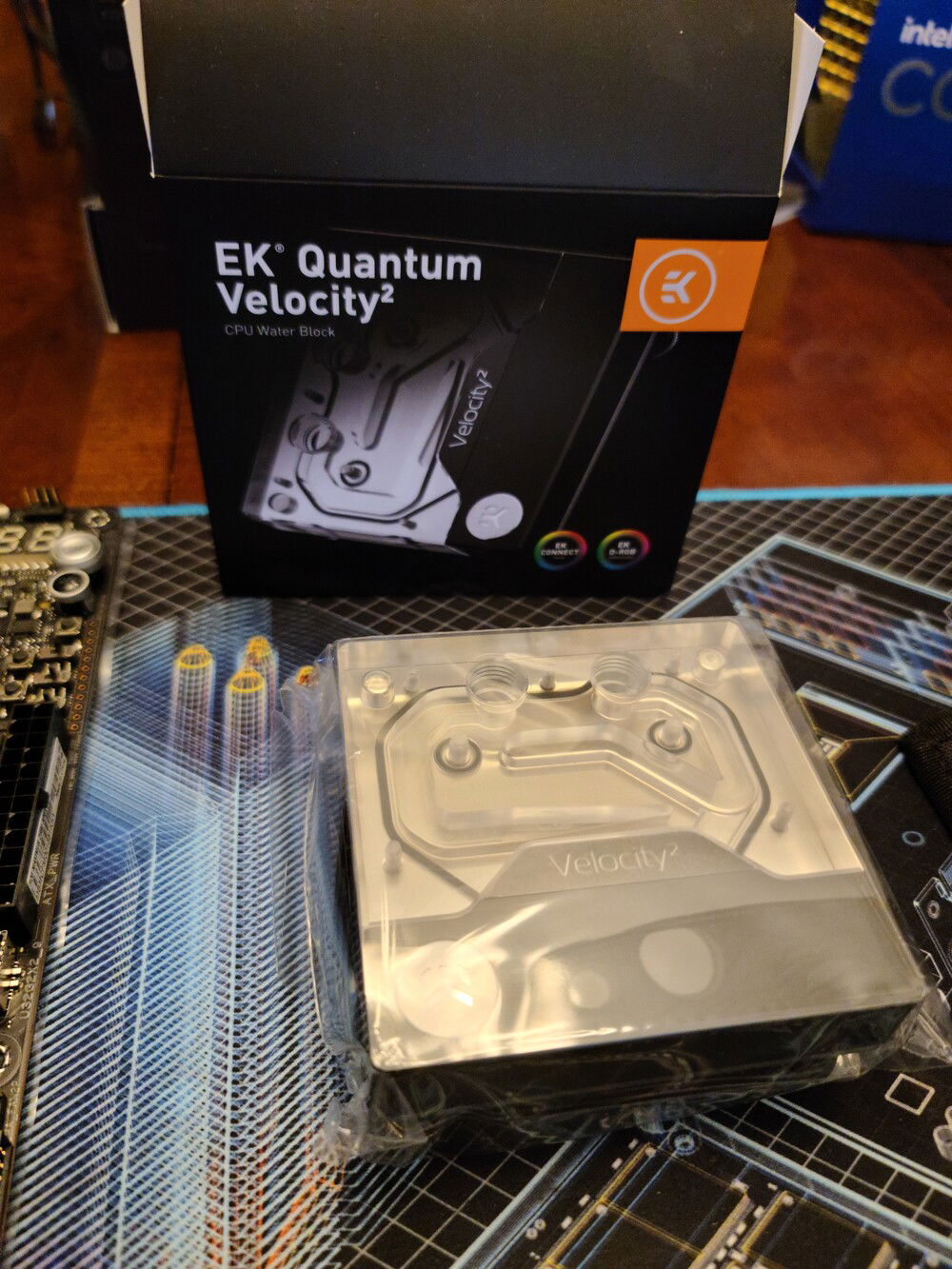 Velocity 2 CPU block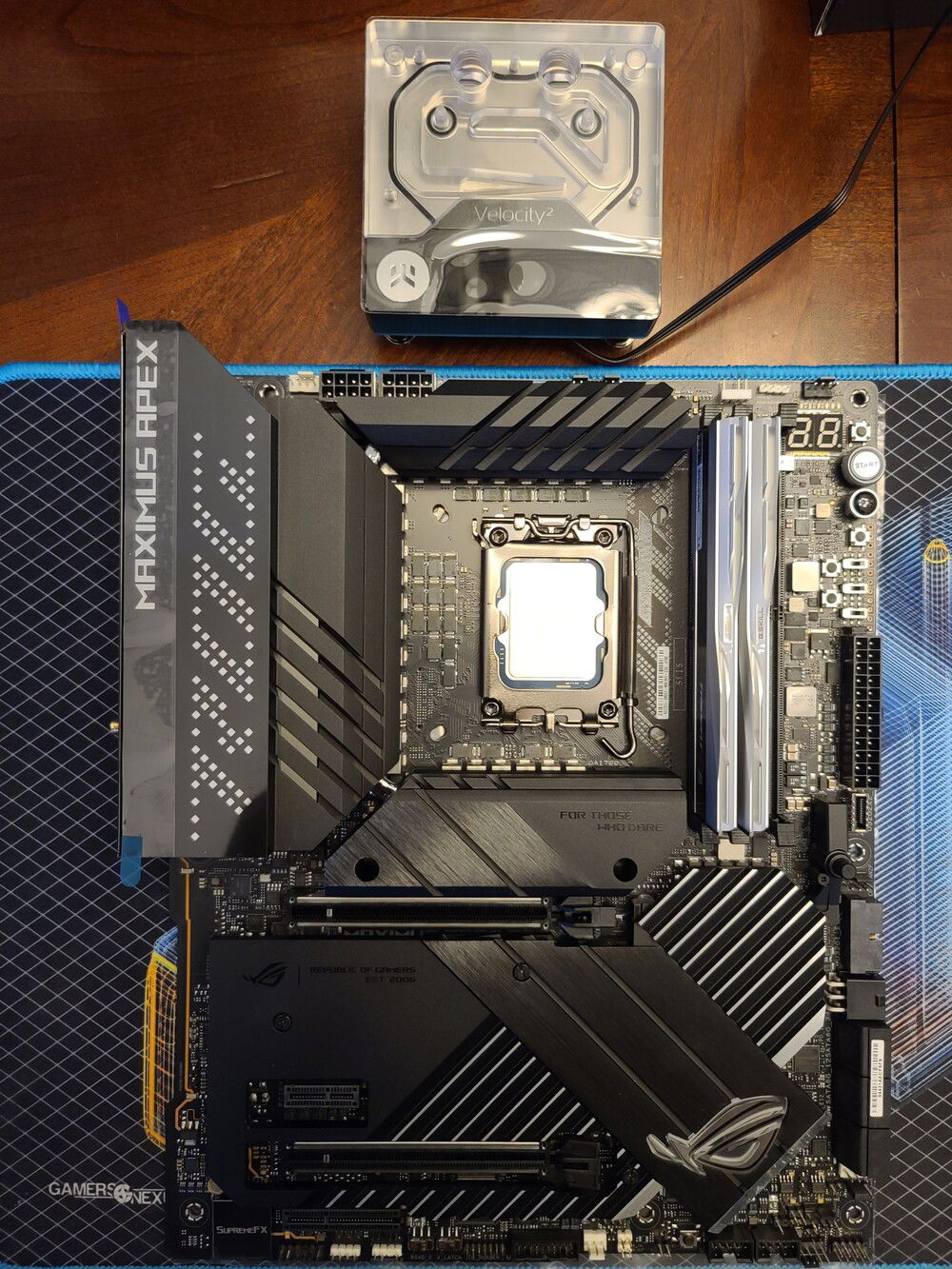 Sizing up cpu block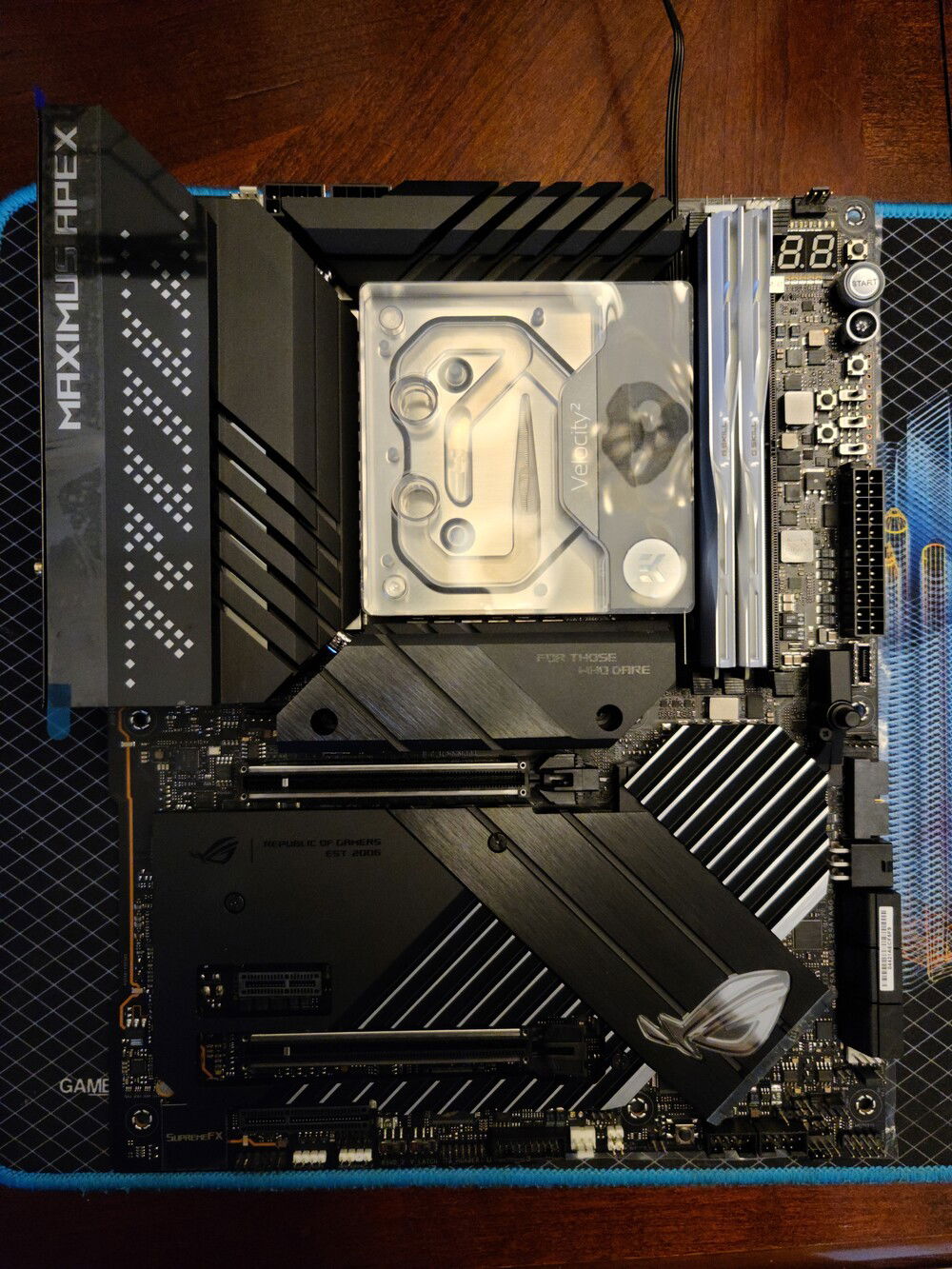 Installed CPU block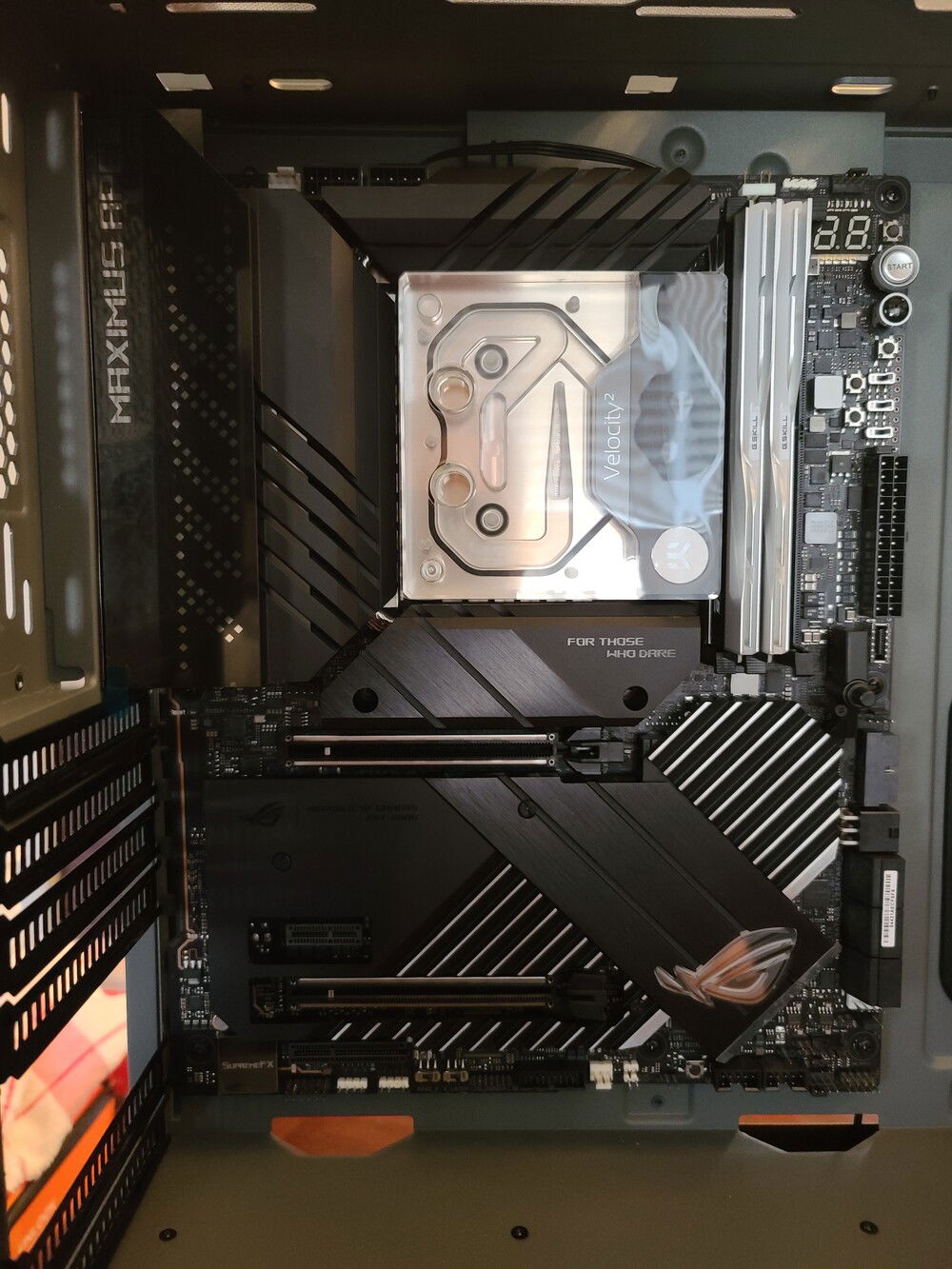 Mobo Installed in the case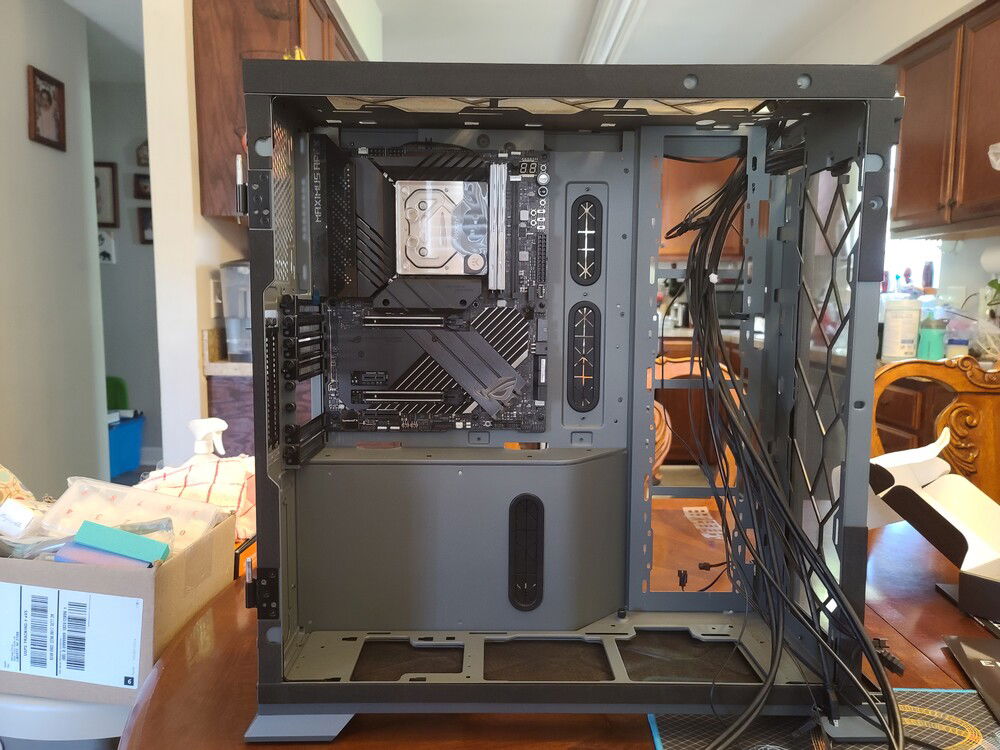 Full shot of mobo installed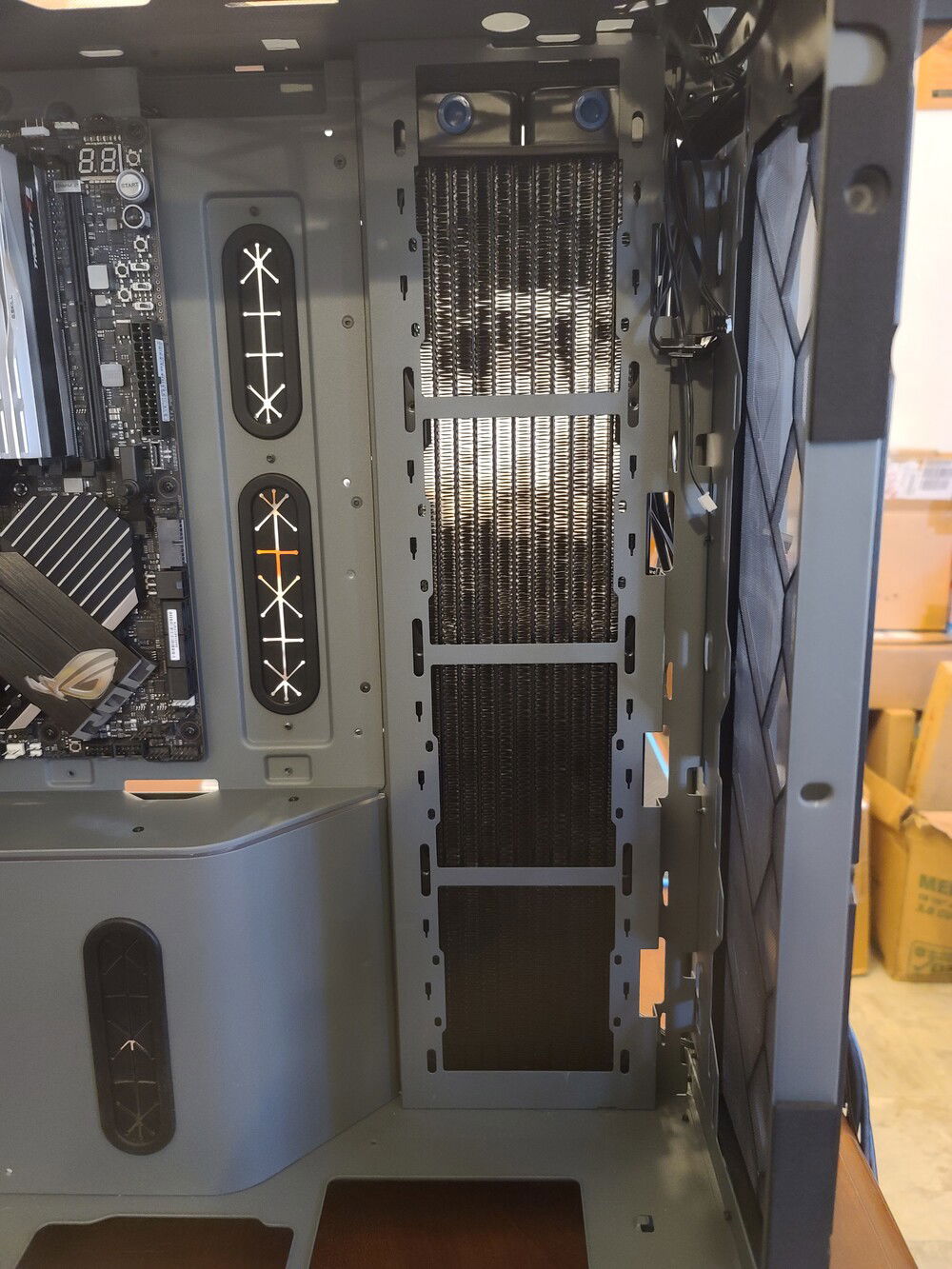 Installed first 480mm rad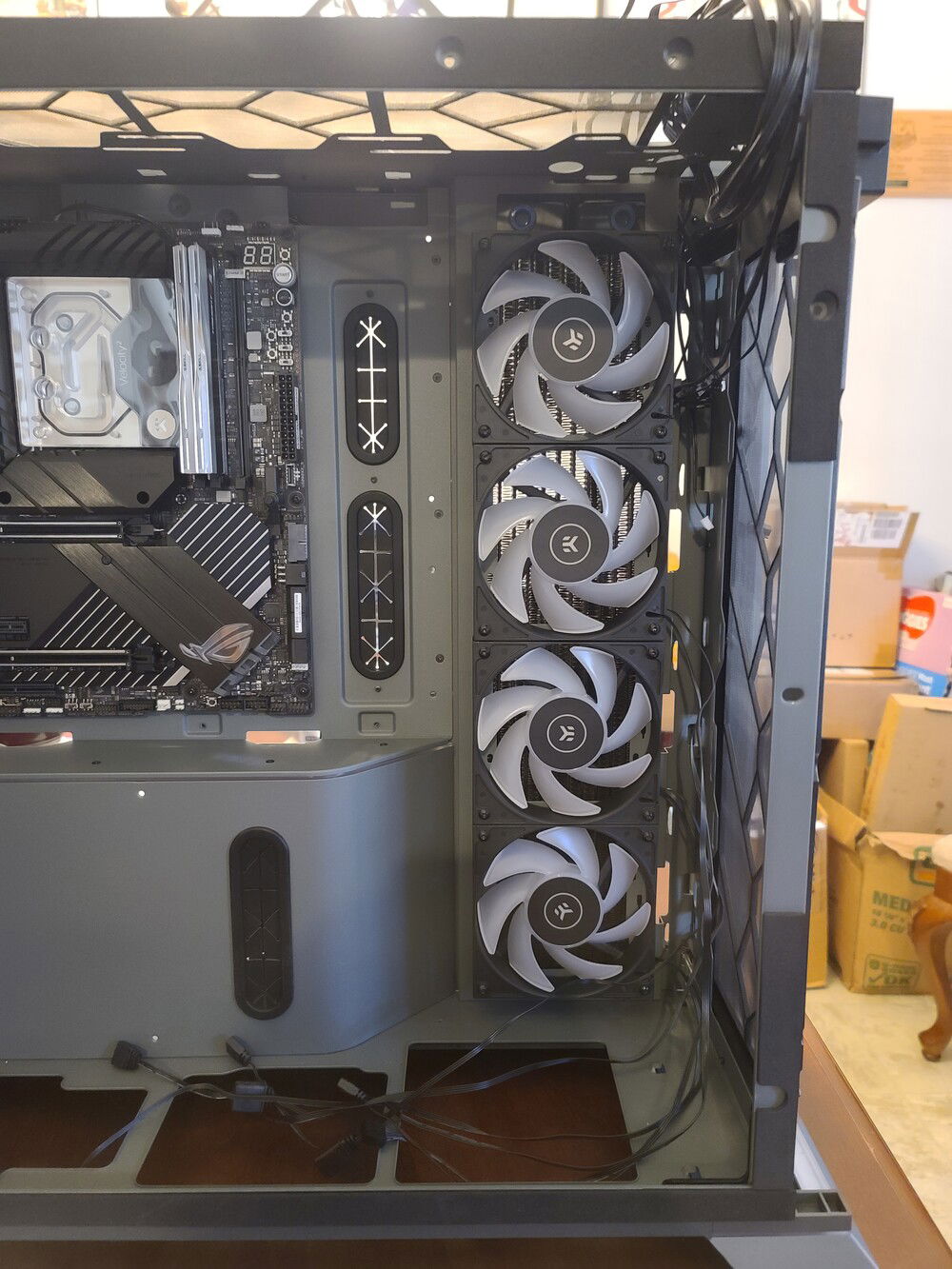 Installed fans on rad.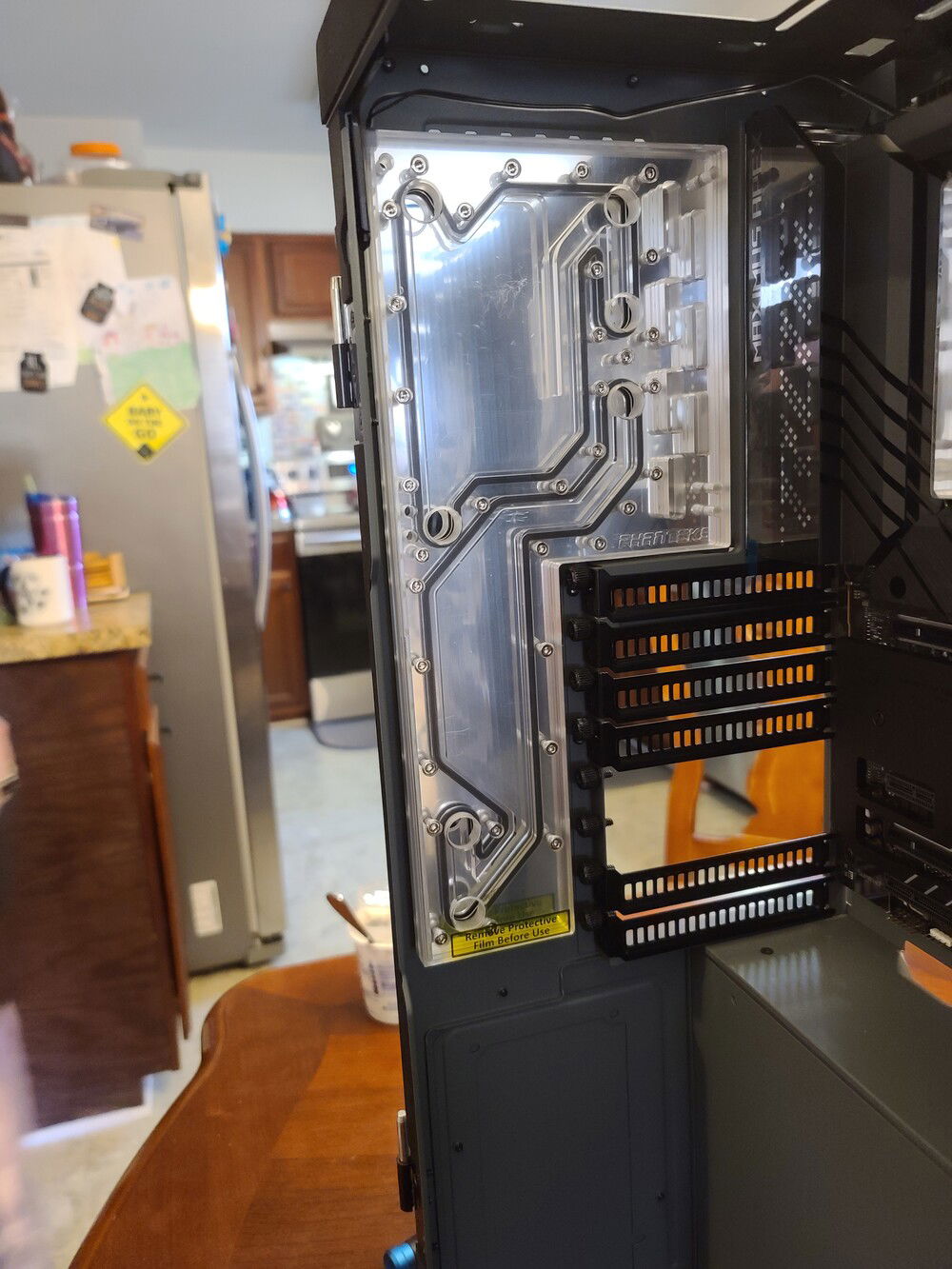 installed D140 distro, I chose this to help fill out the case and also hopefully make it easier to run tubing.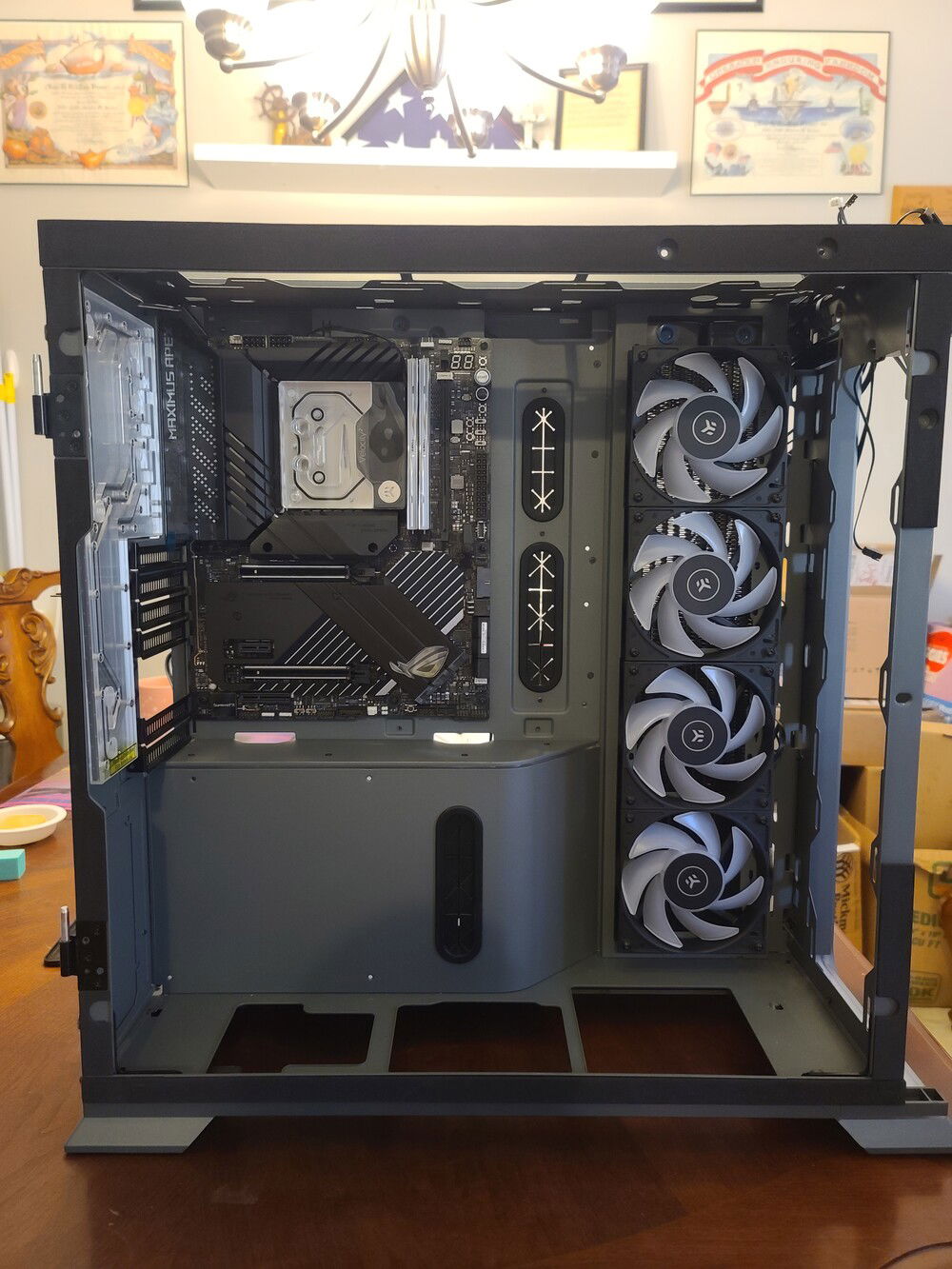 Full view of components installed so far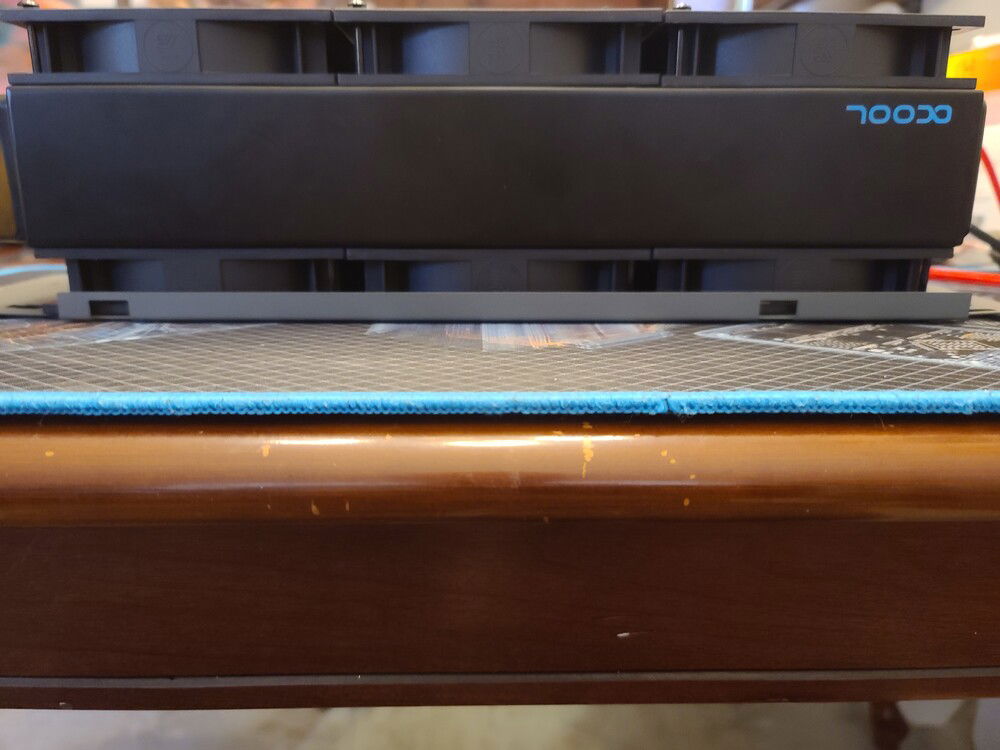 Push pull setup on 60mm rad, changed out the top fans to D-RGB after my wife's recommendation lol.
EK 360 mm res to mounted horizontally on bottom rad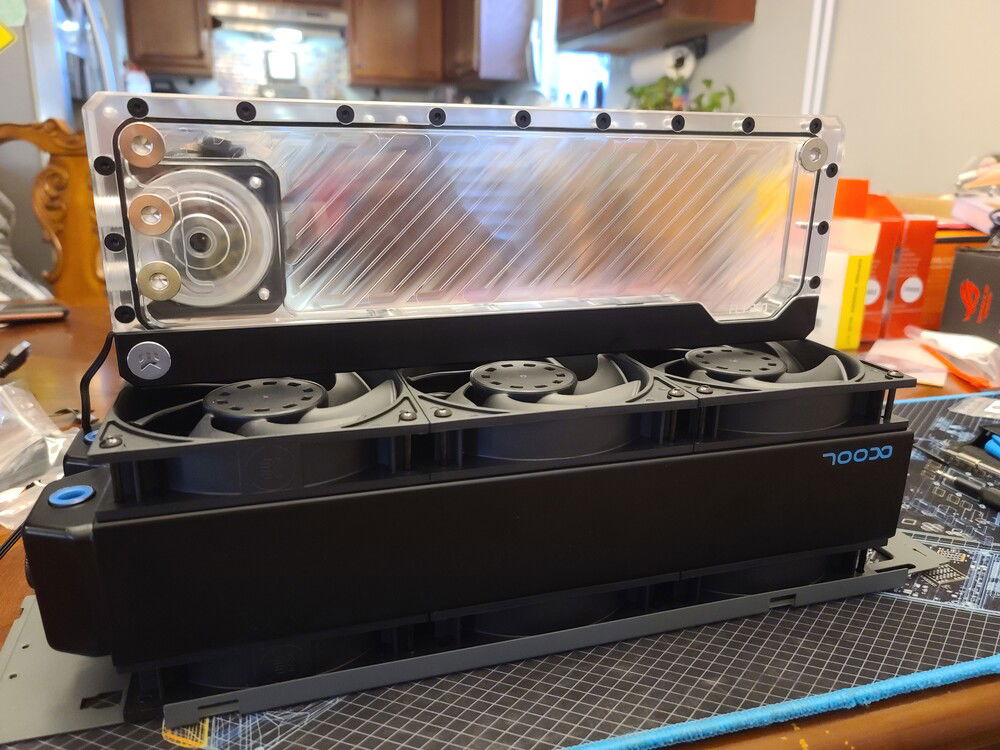 Res loosely mounted on rad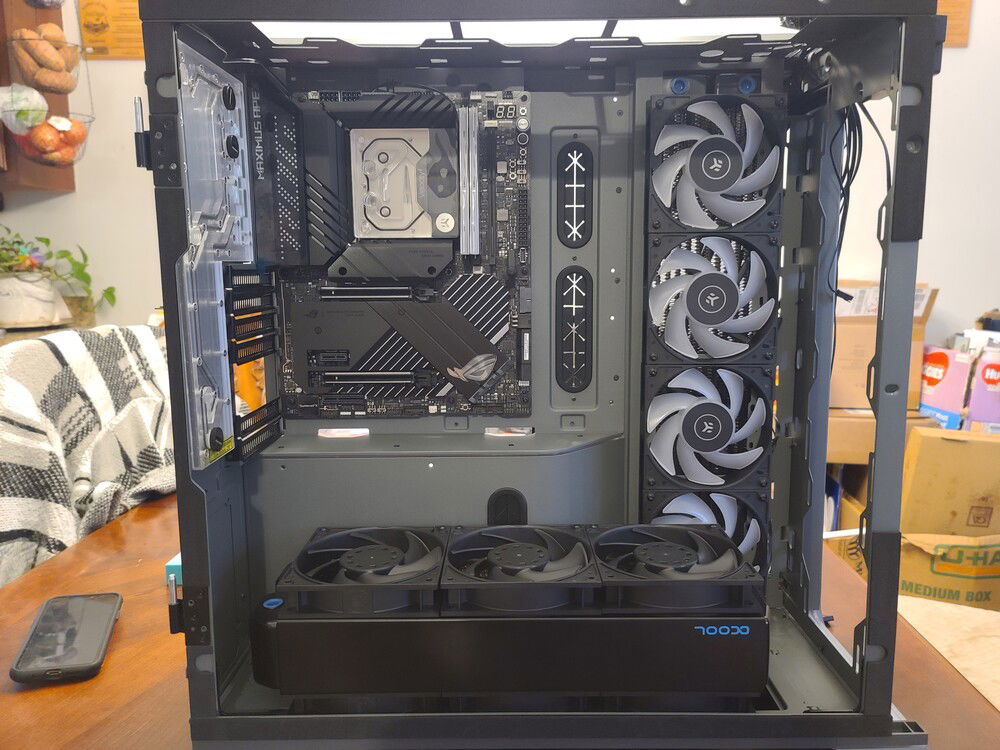 Full view so far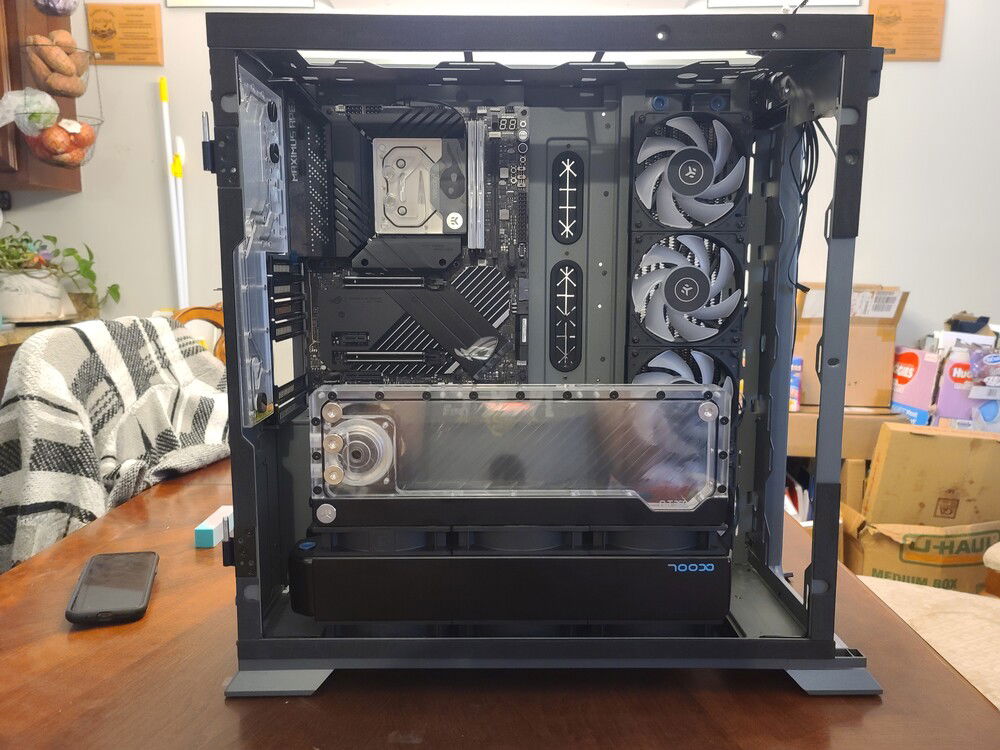 Full view with res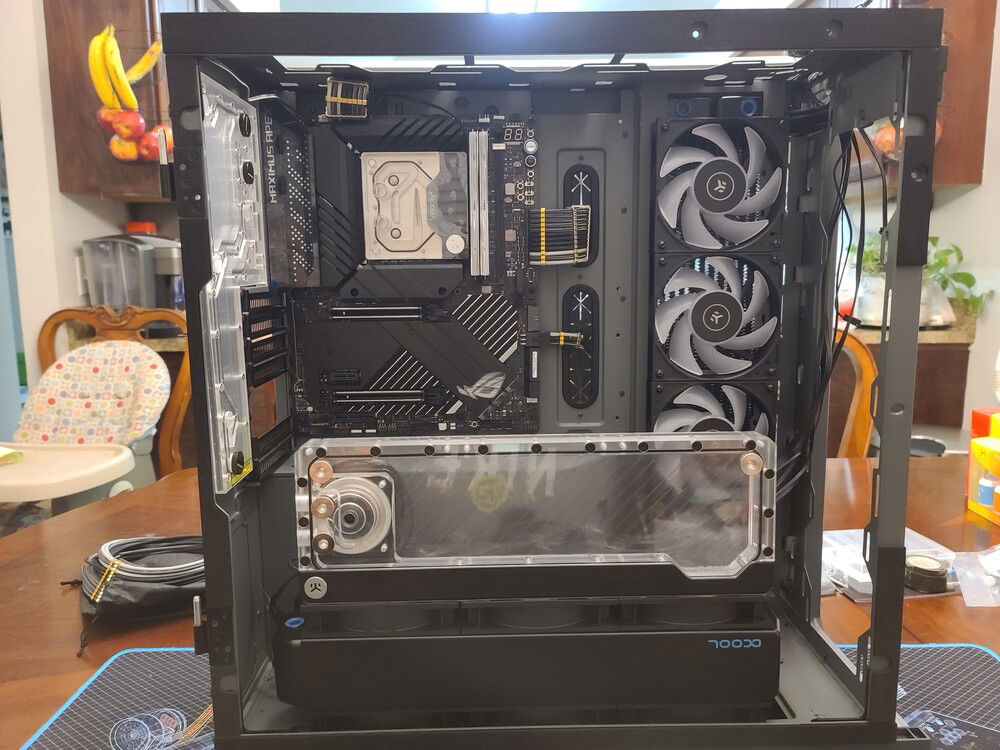 Installed cablemod mesh cables.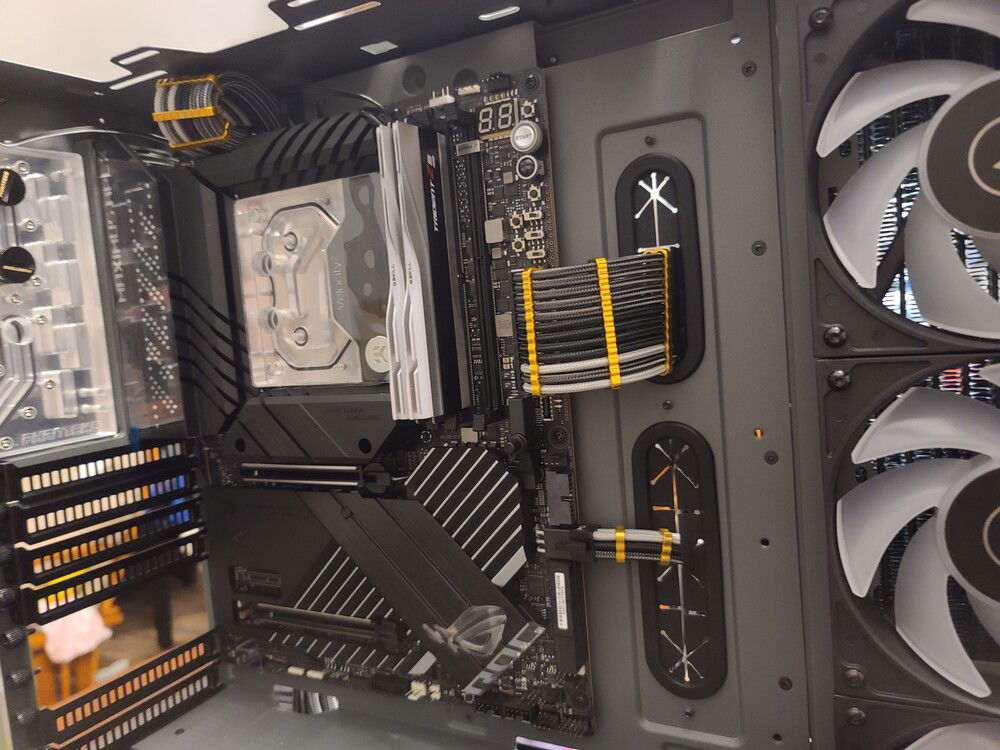 Closer view of cables
Installed top rad and fans.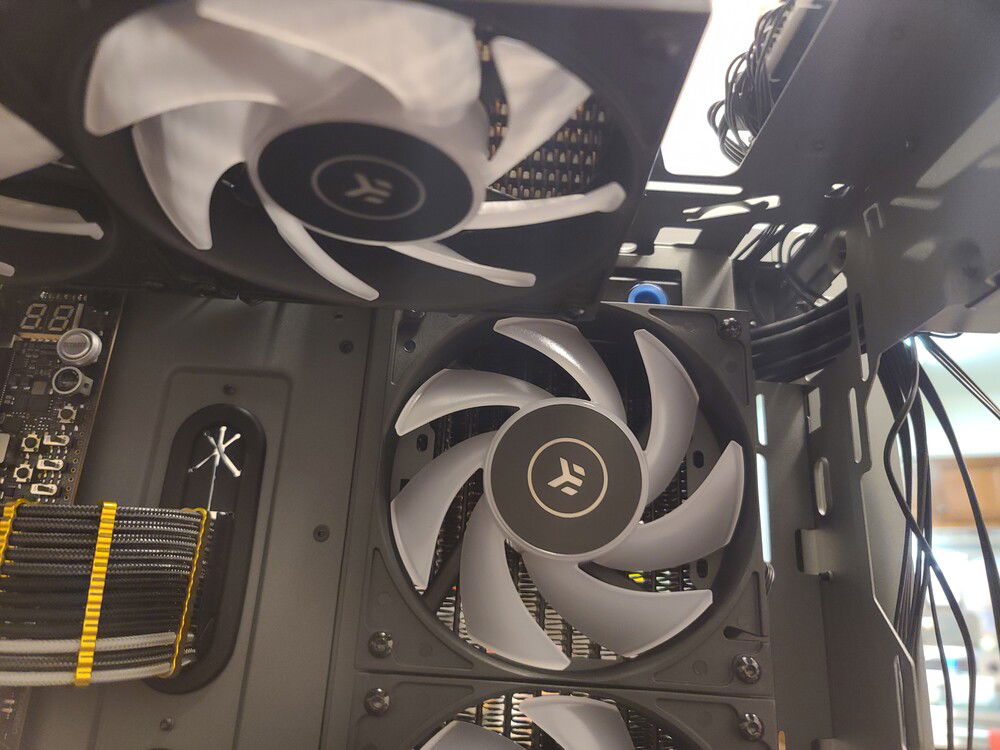 Getting a look of how much its gonna be a PITA to run a tube from the top rad outlet to the side rad inlet.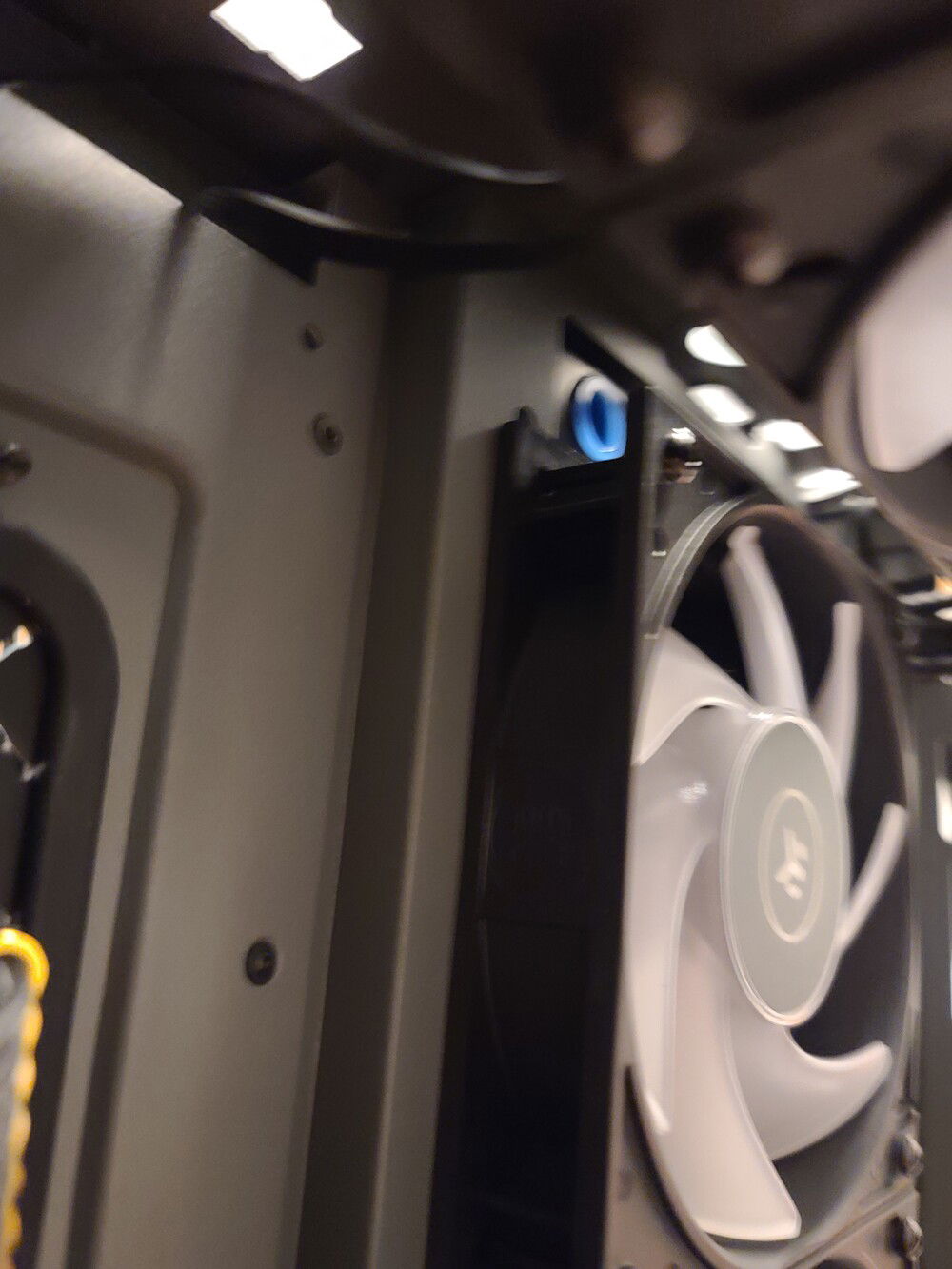 eyeballing tube run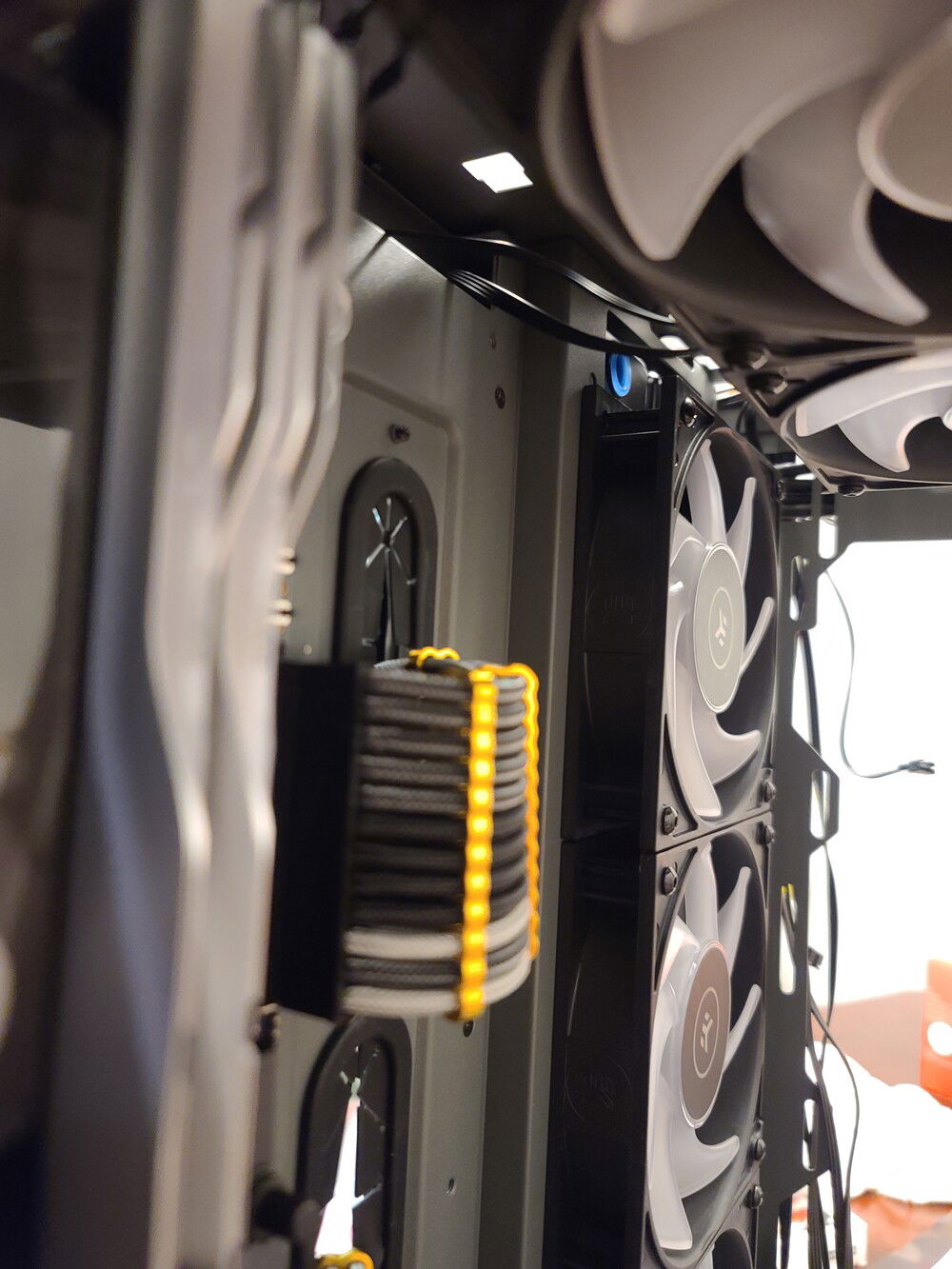 Still trying to wrap my head around it.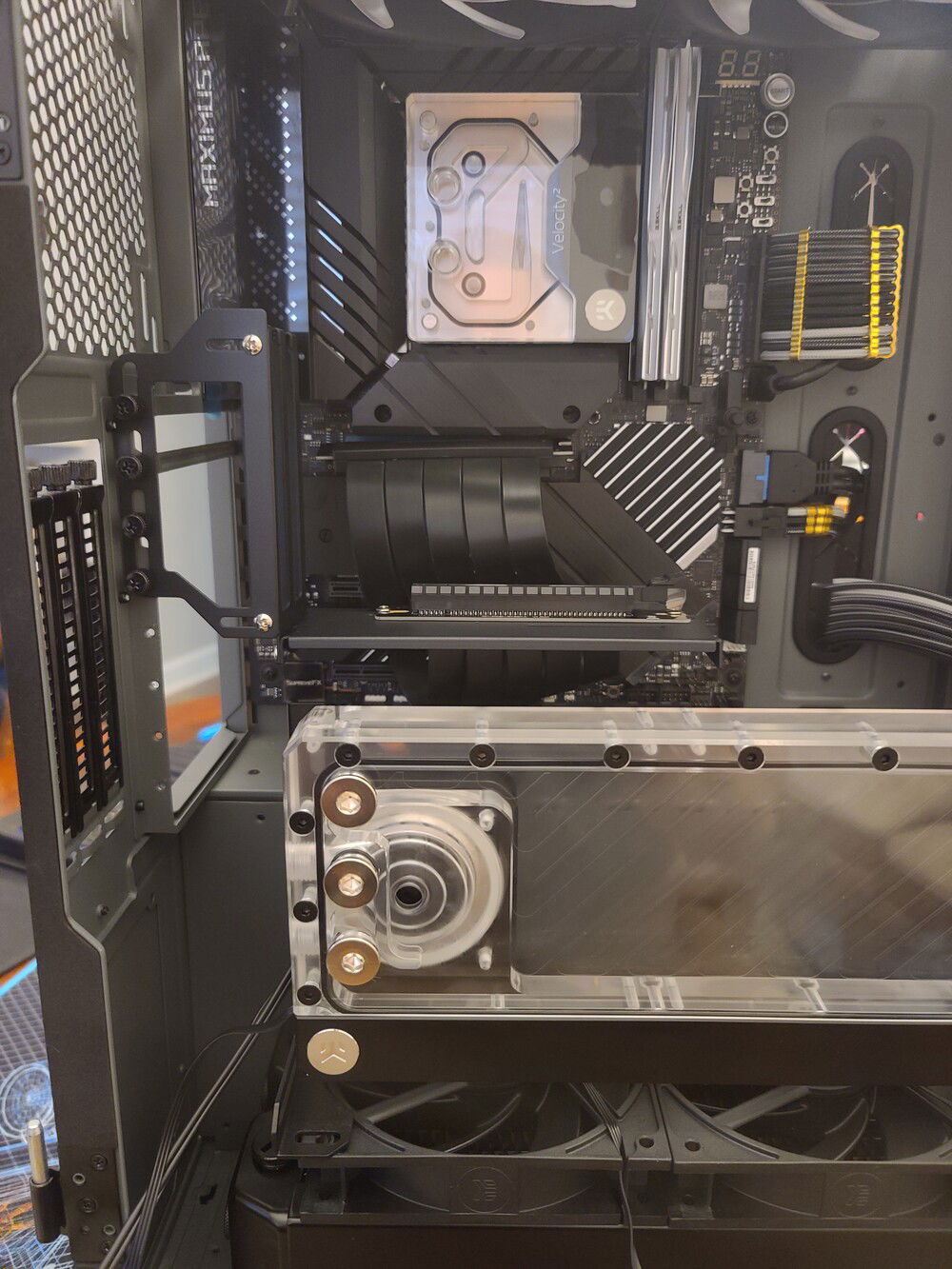 Mocking up vertical mount, to make sure I will have clearance between res pump and gpu. The mount is EZDIY from amazon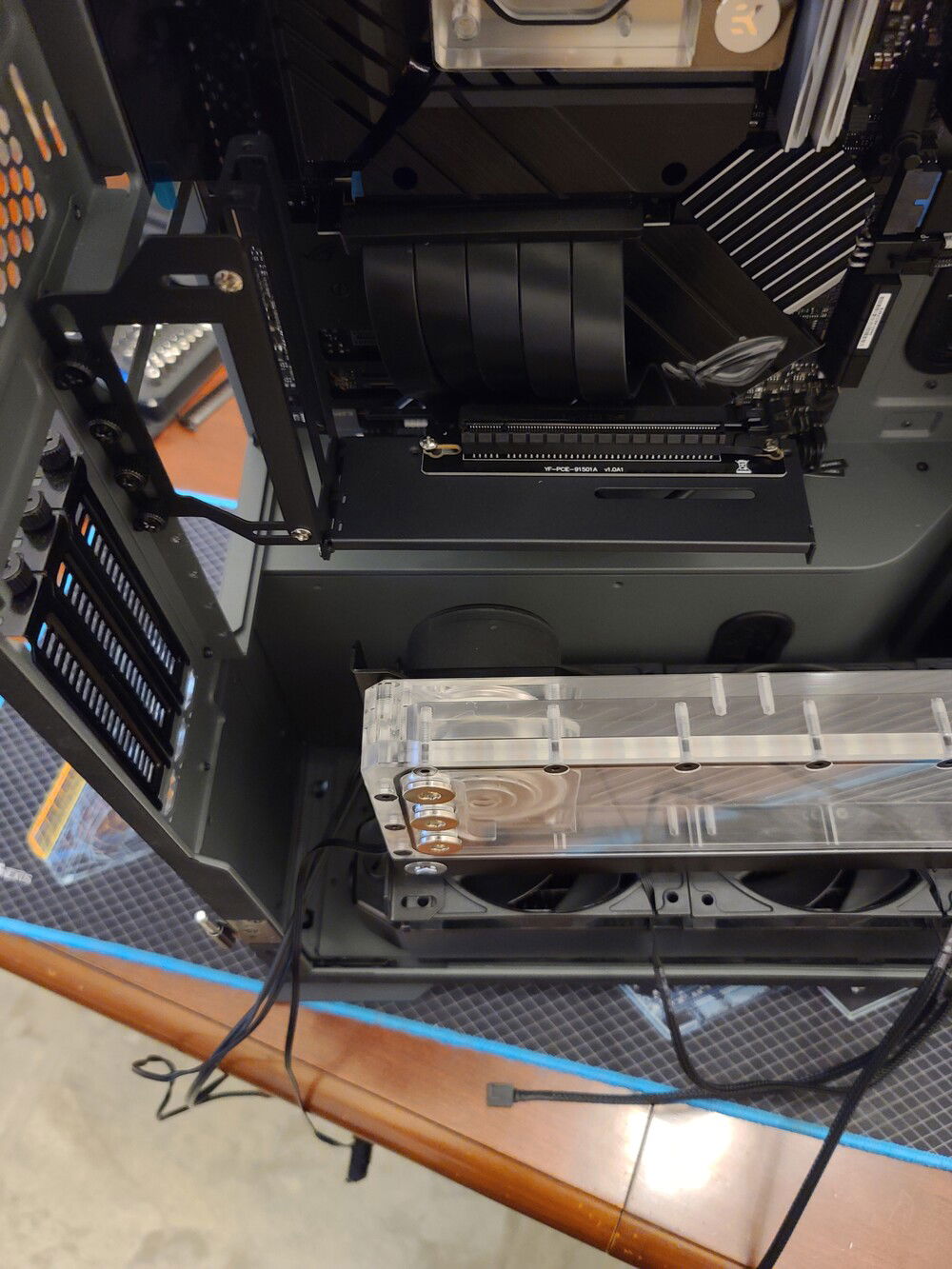 Another view of the mount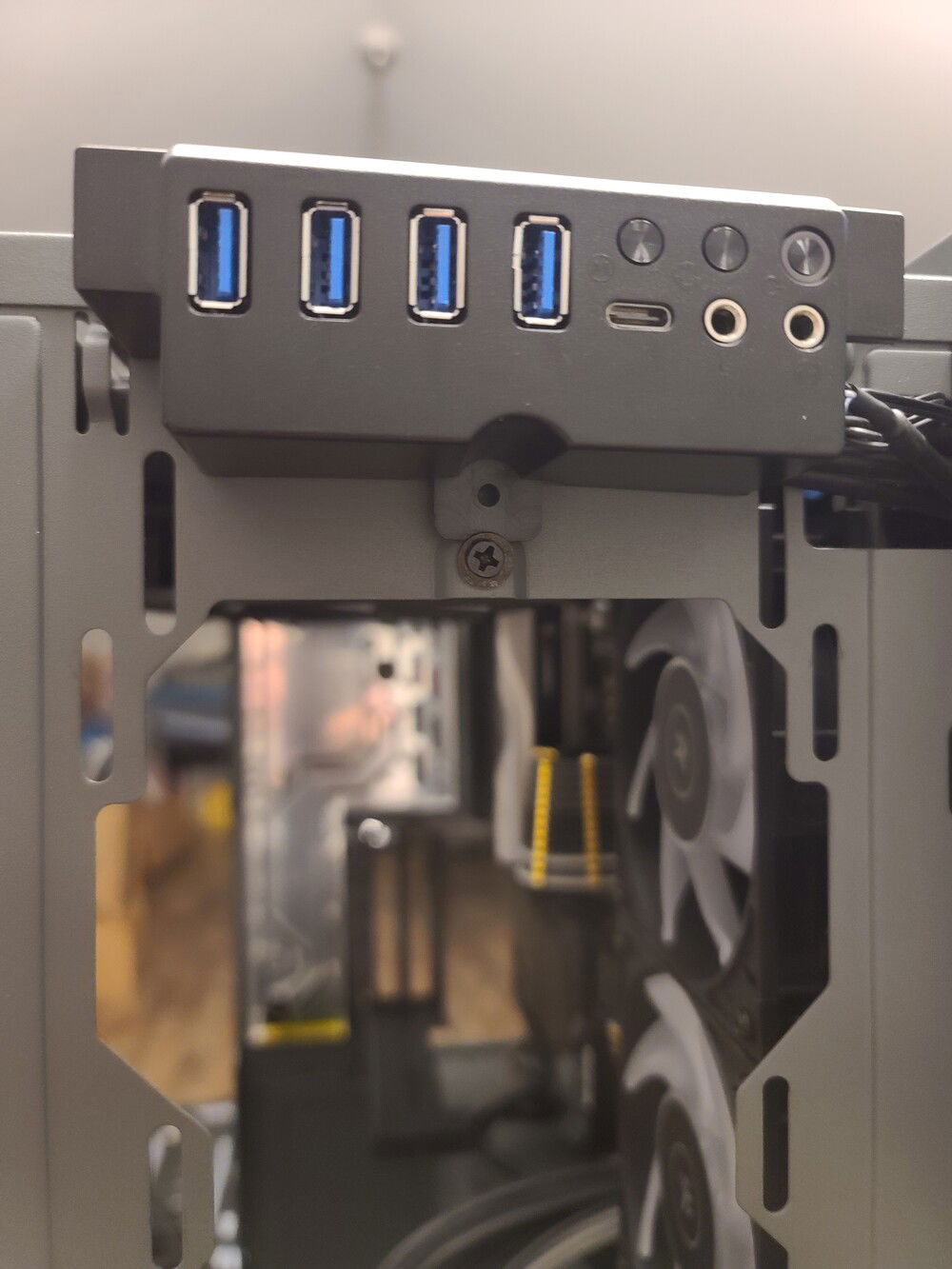 Slight case modding to allow front panel to fit on with fans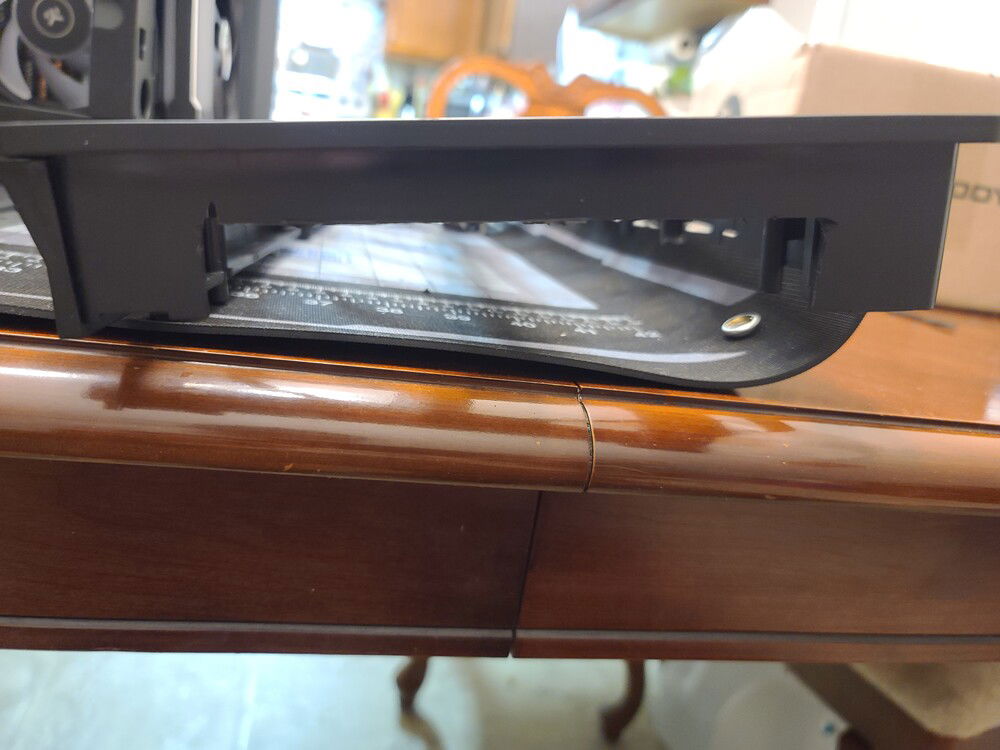 I made the cutout to allow panel fit over the front fans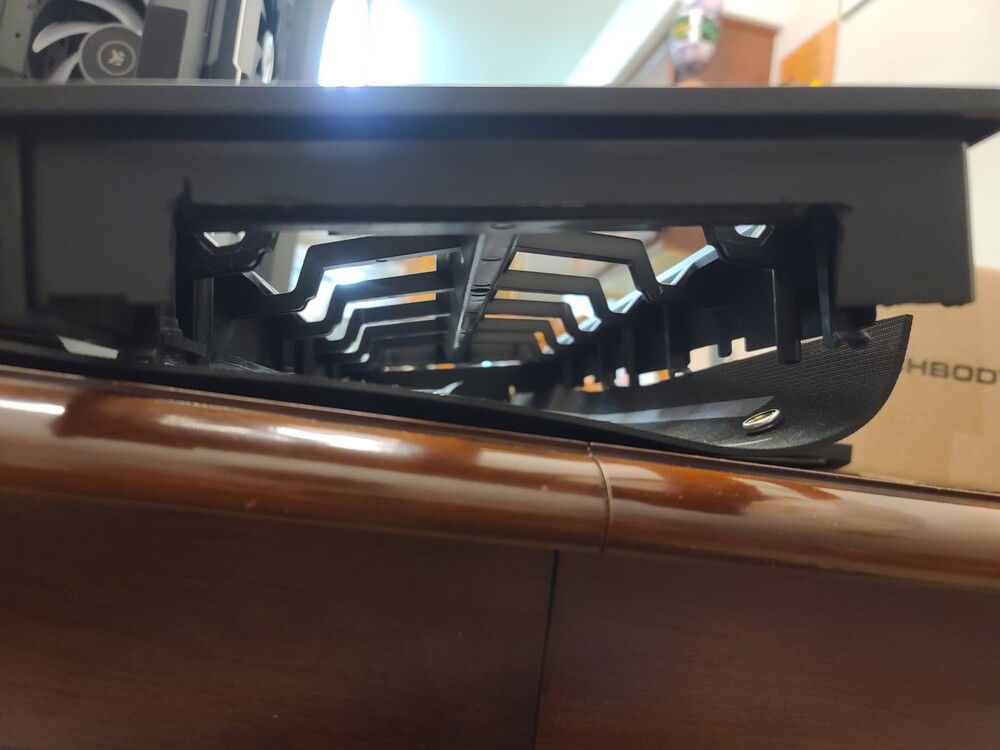 Another angle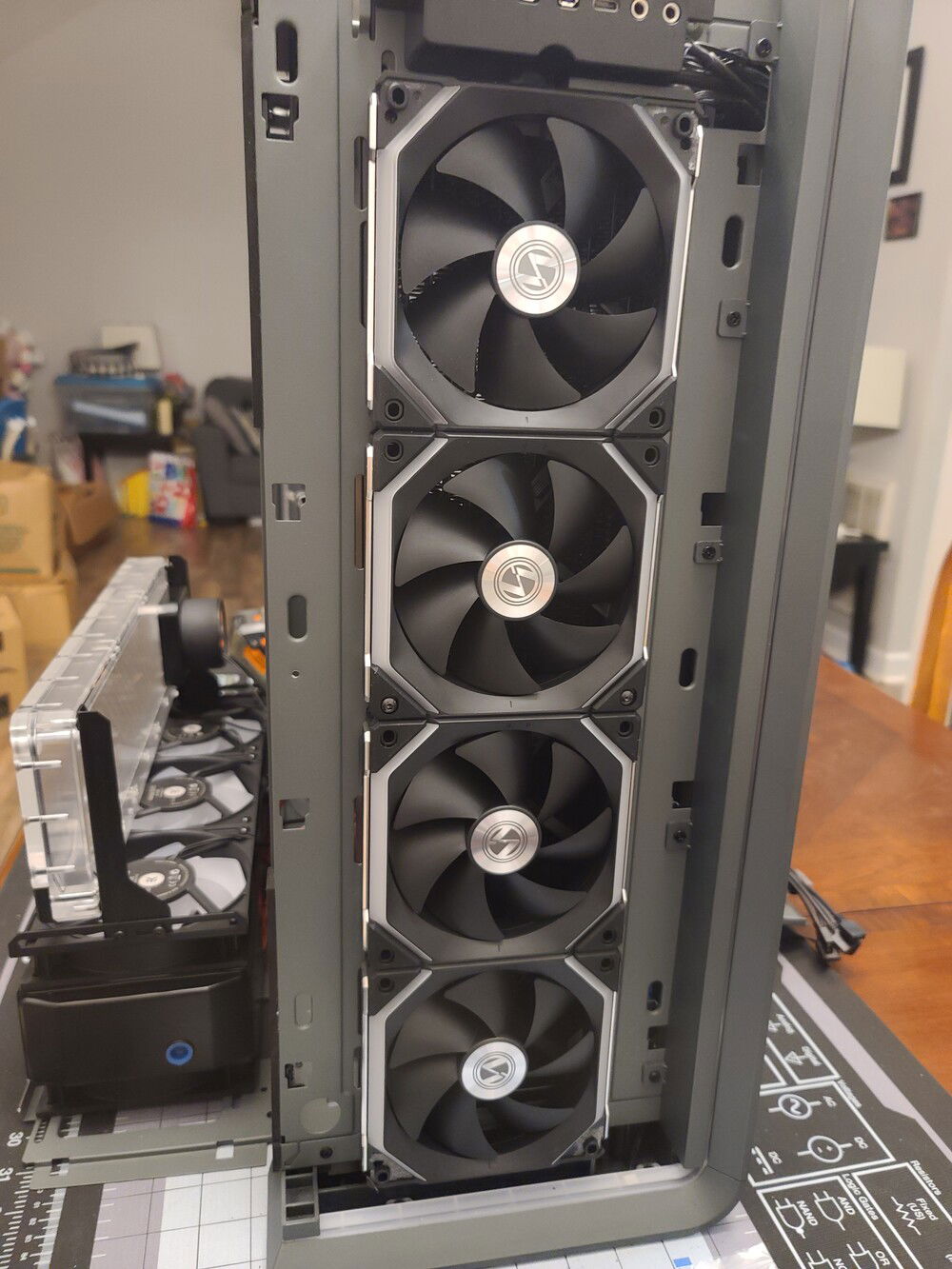 Front fans mounted, They are not meant to be mounted here I could only get a few screws in to hold them in place with the rad. This was done to achieve the look I wanted that I got from Romeo's Darkcrystal build.
Installed front rad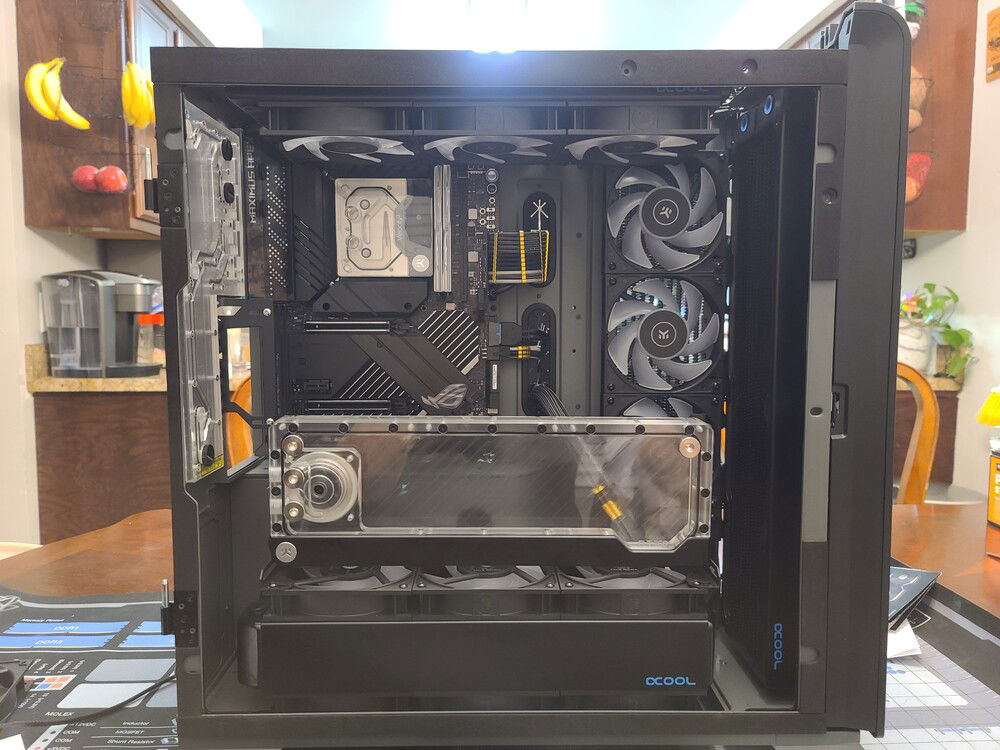 Full view of build so far.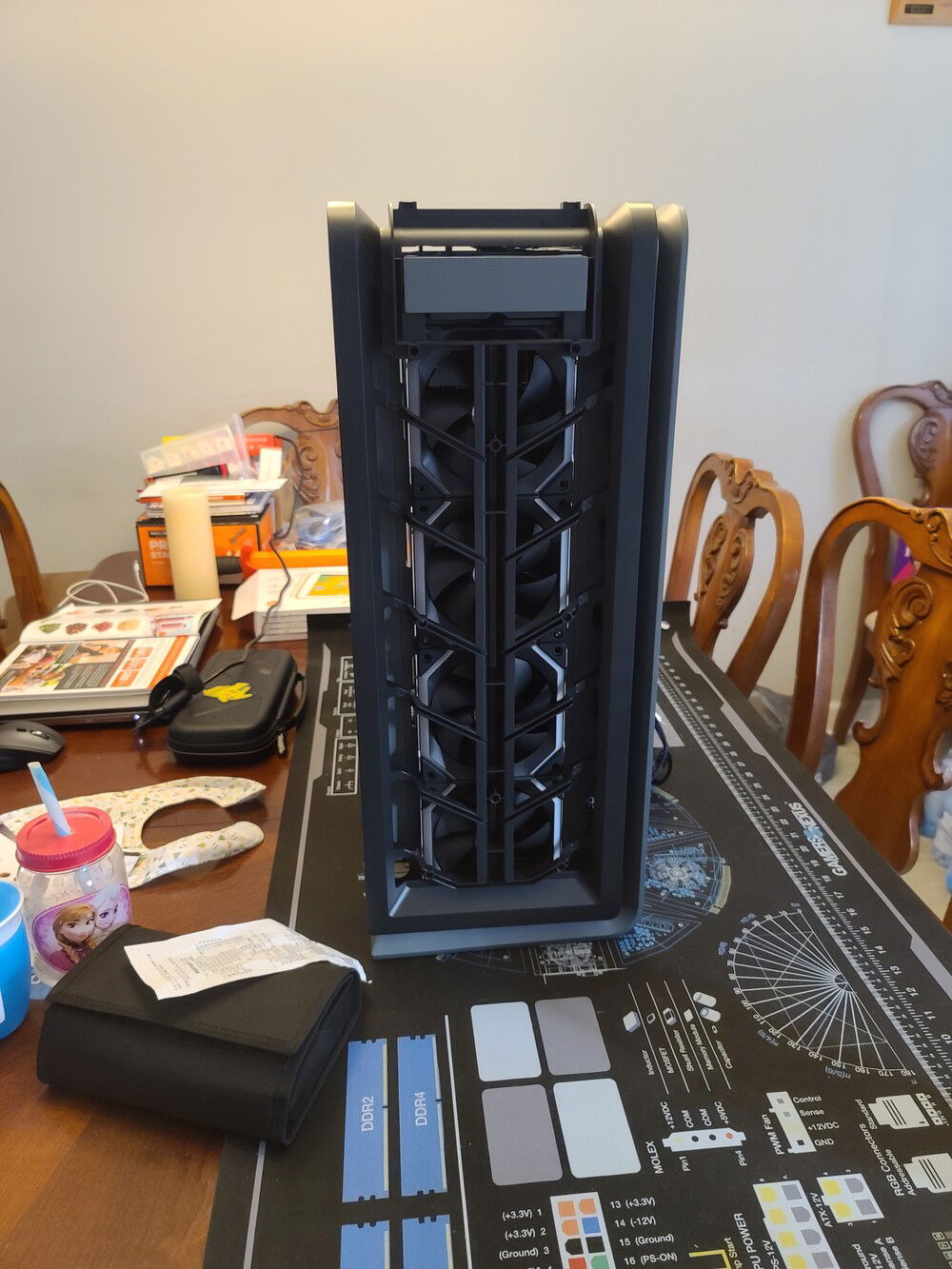 Front with fans and panel mounted.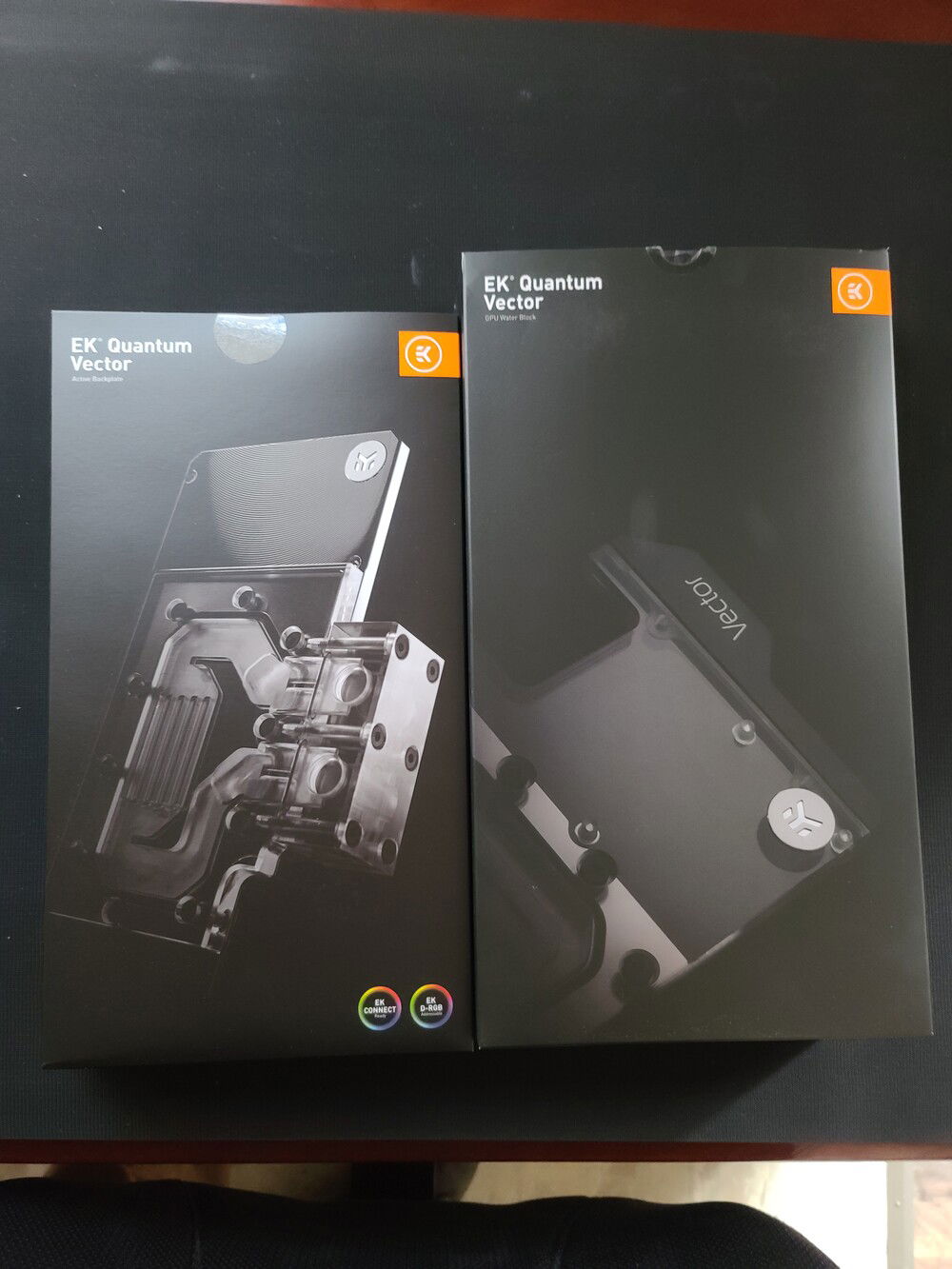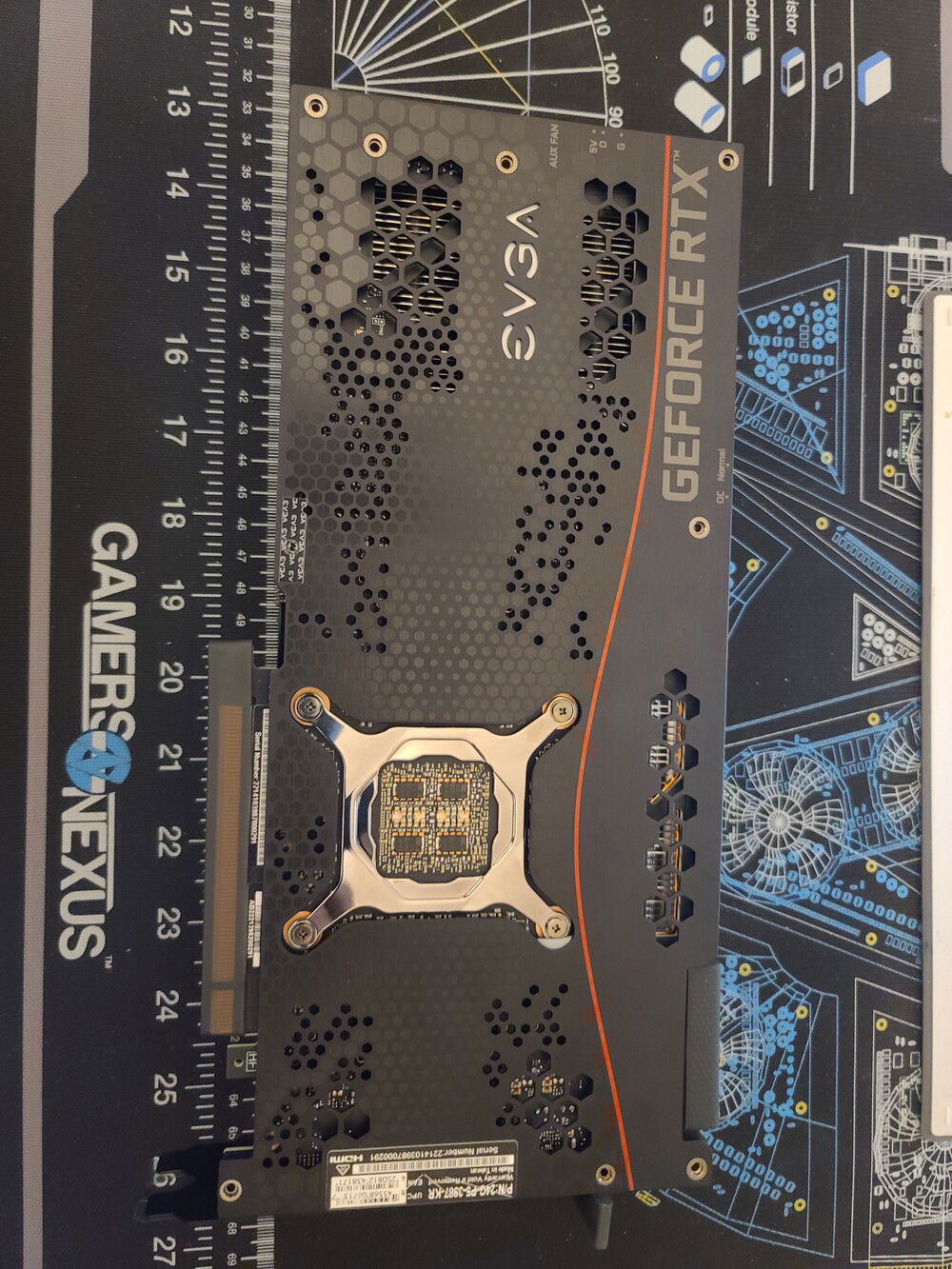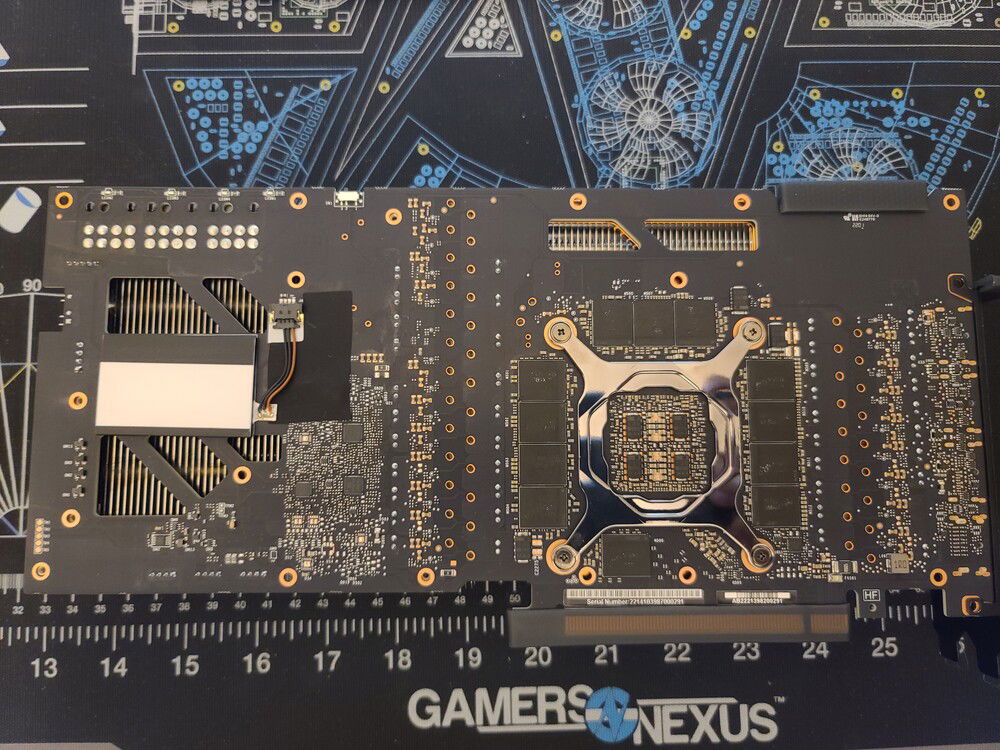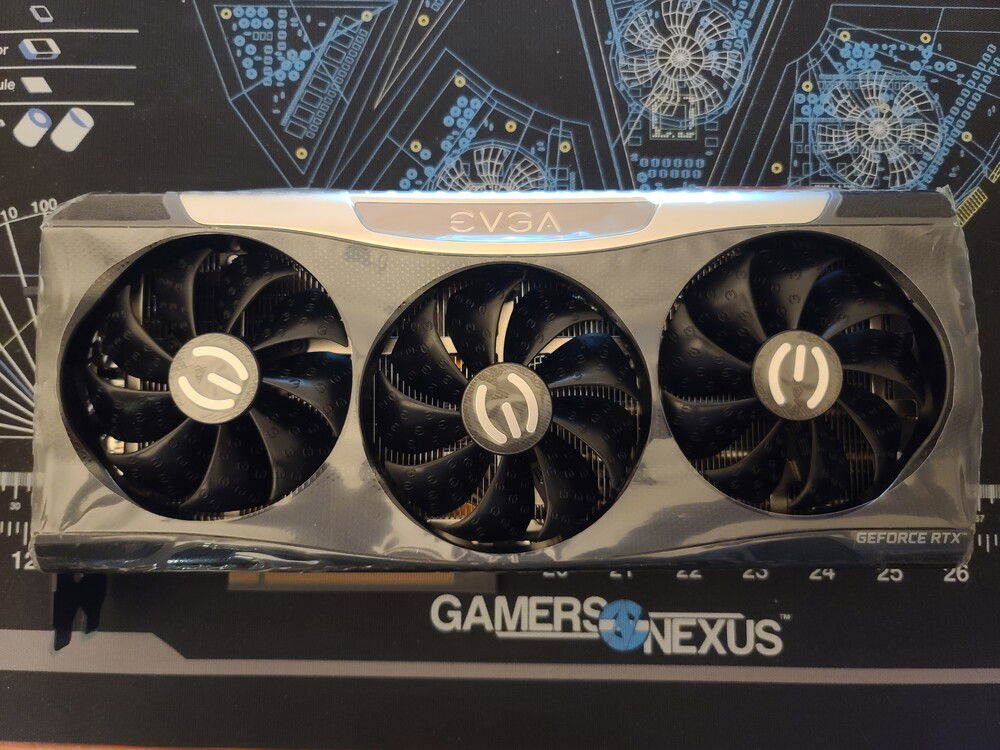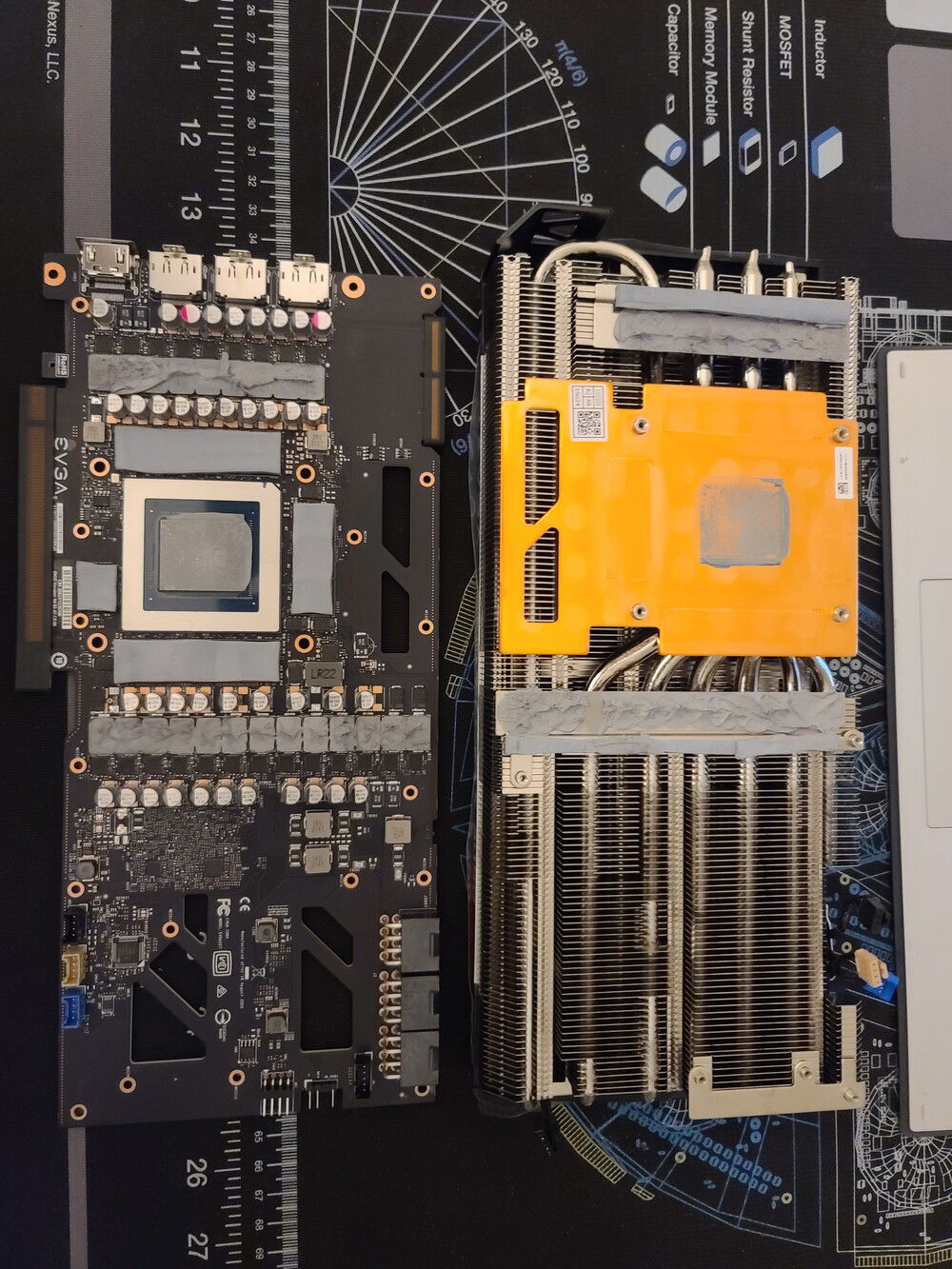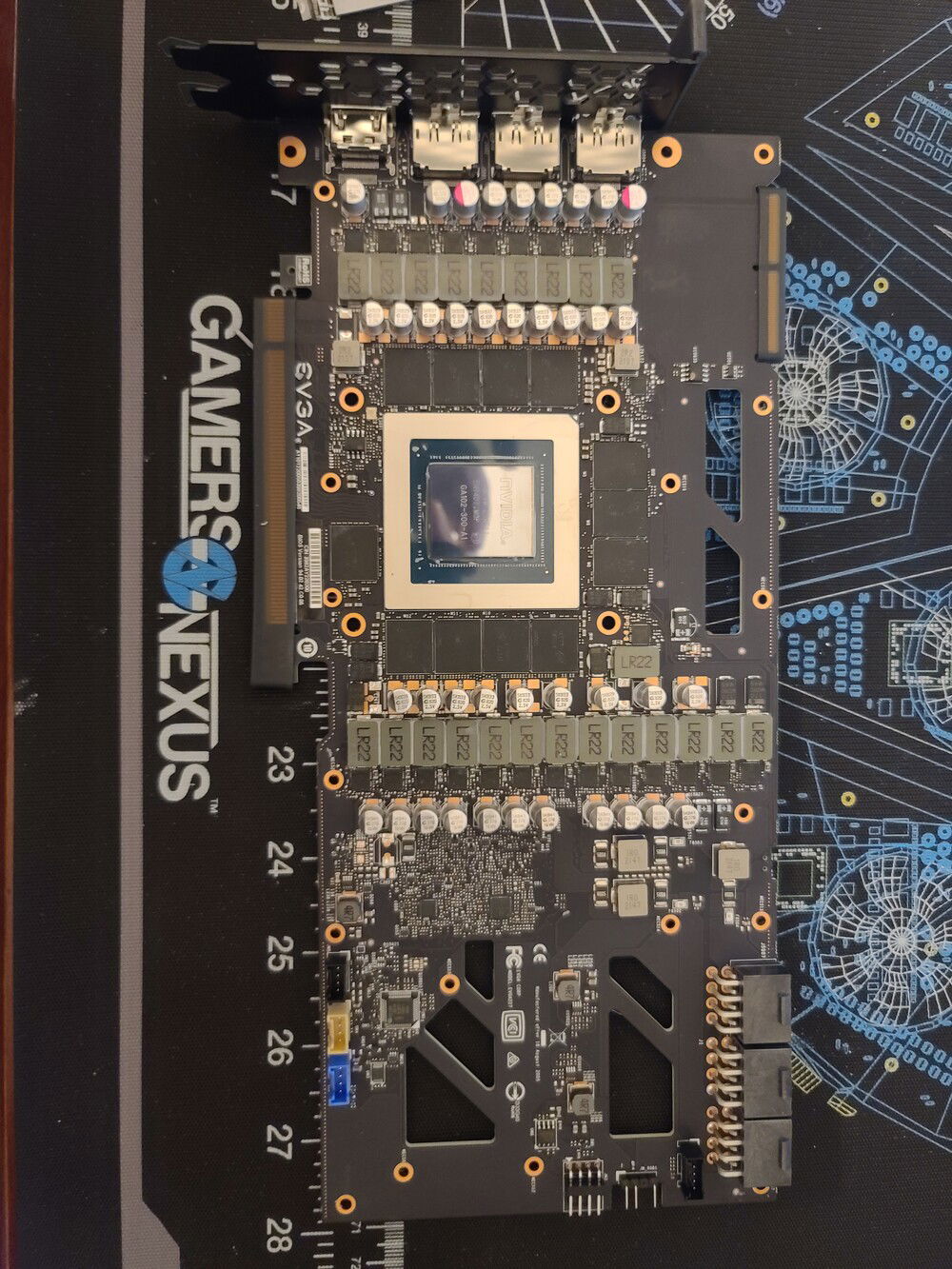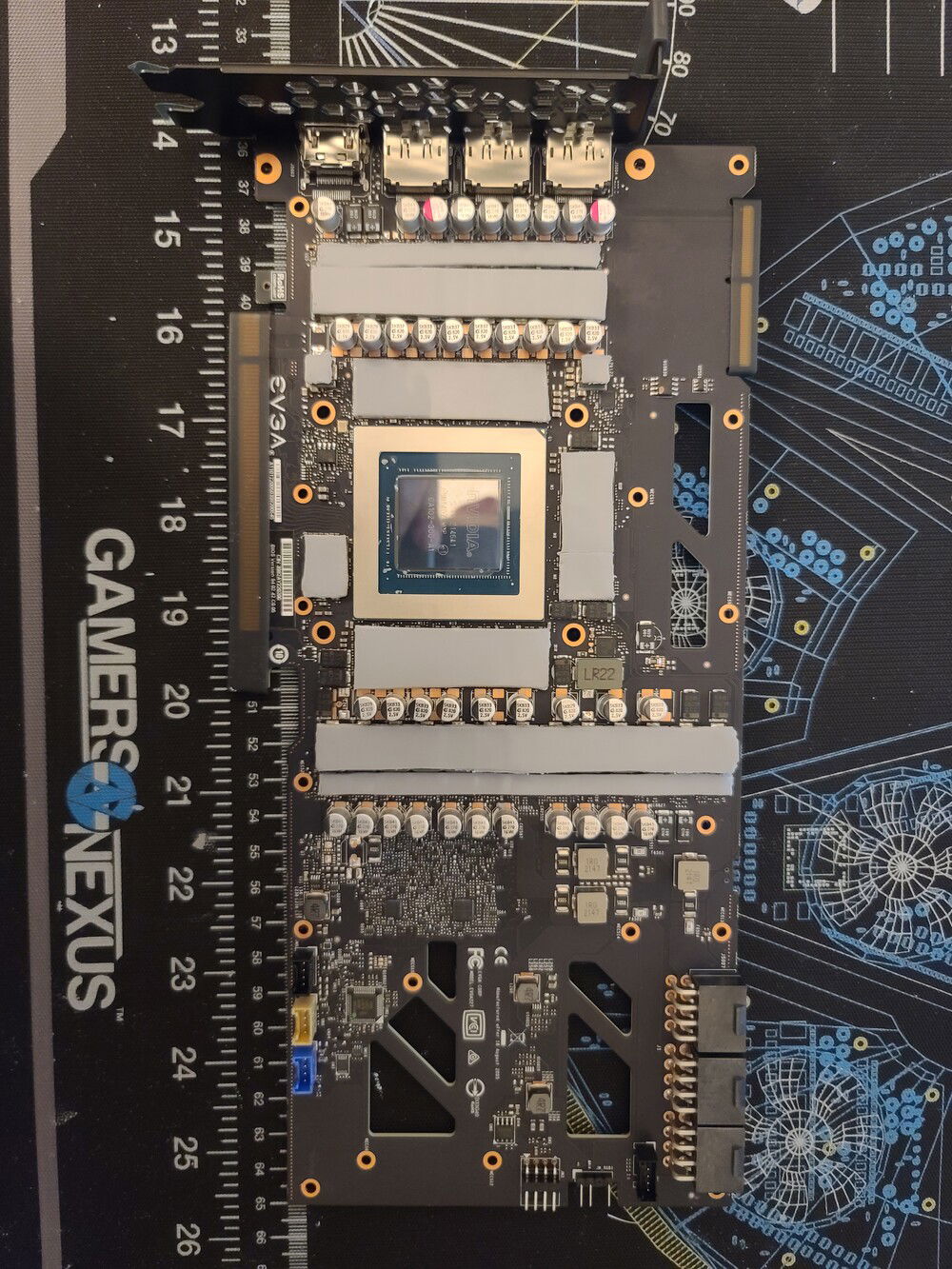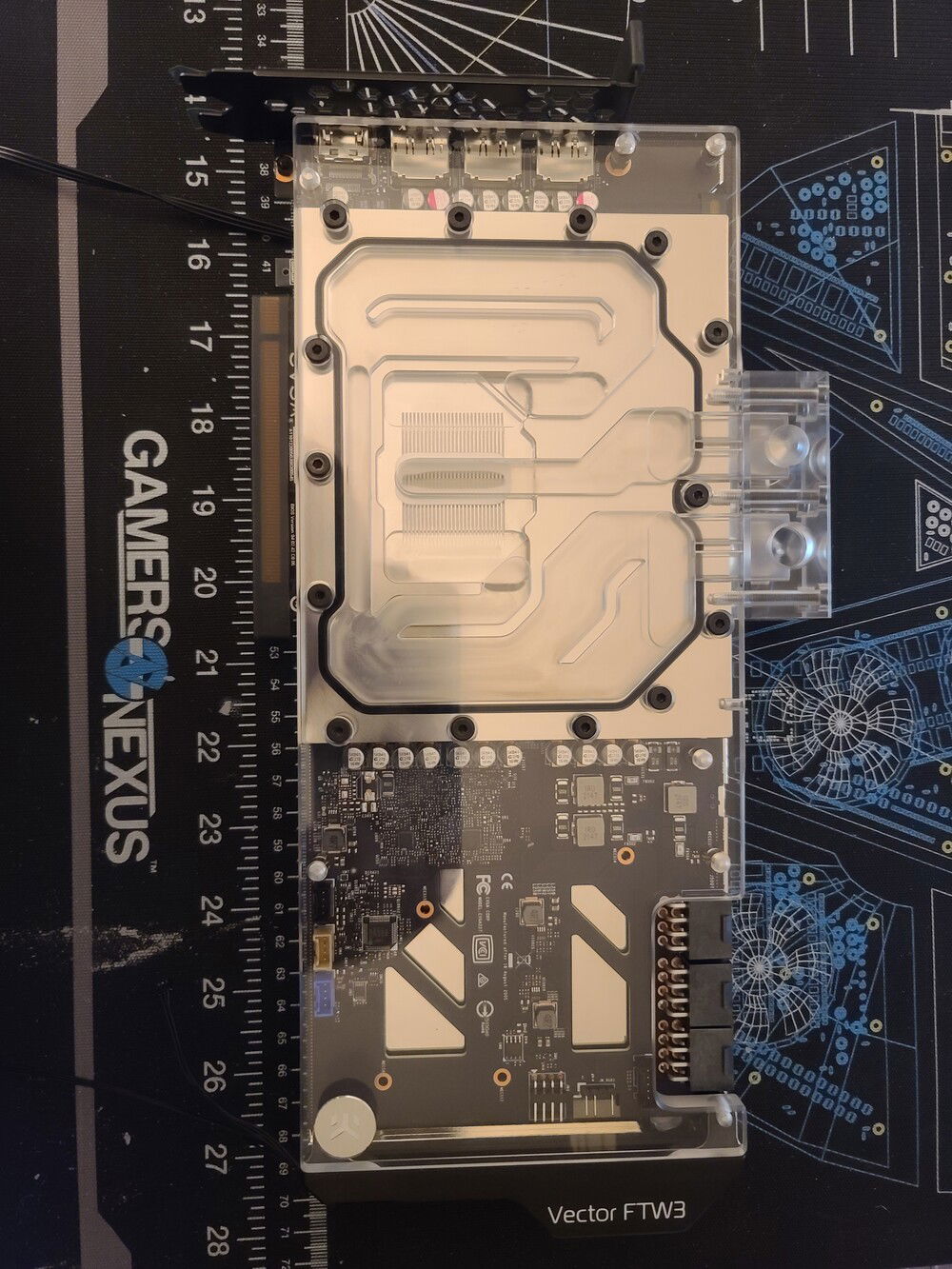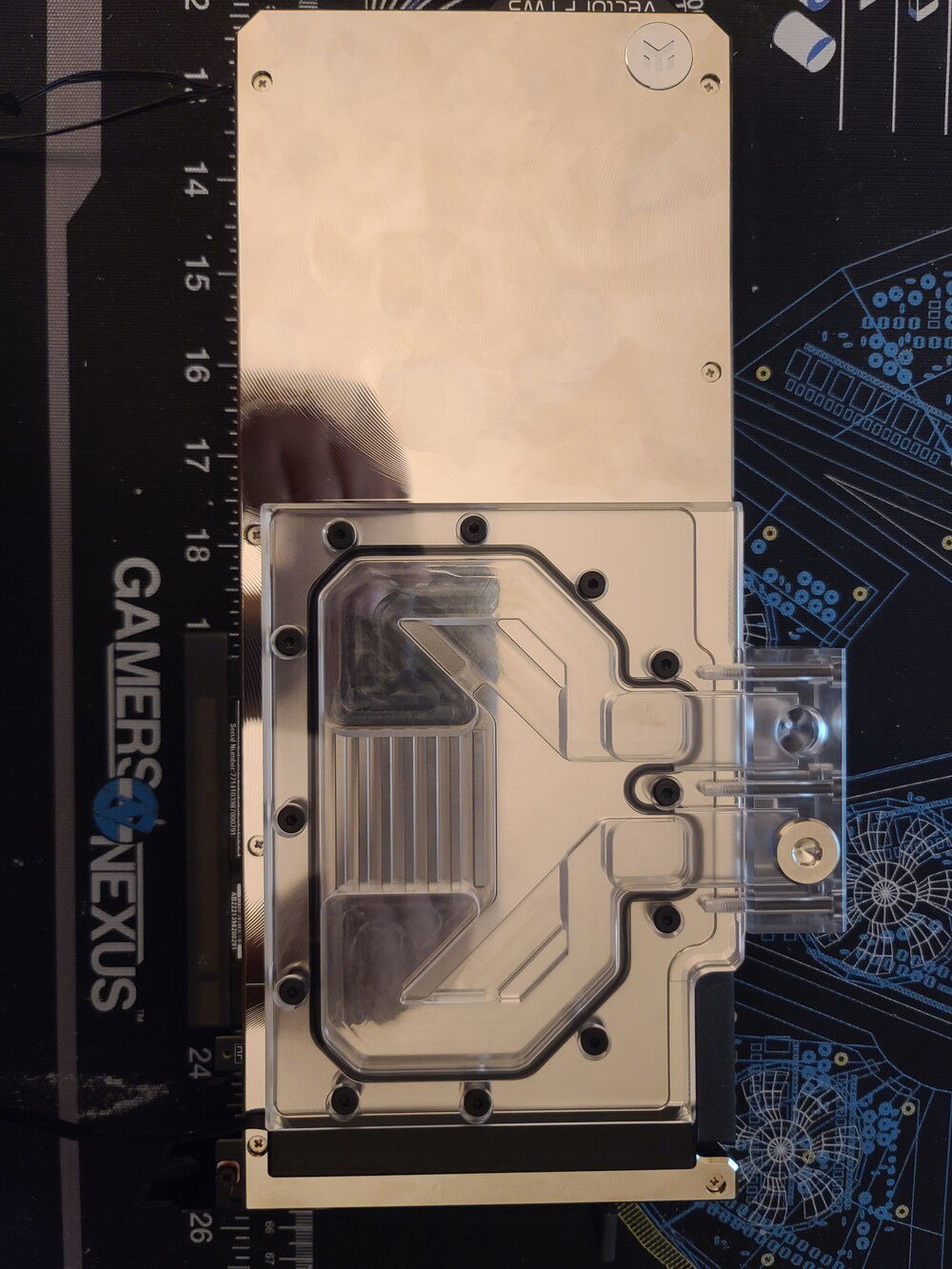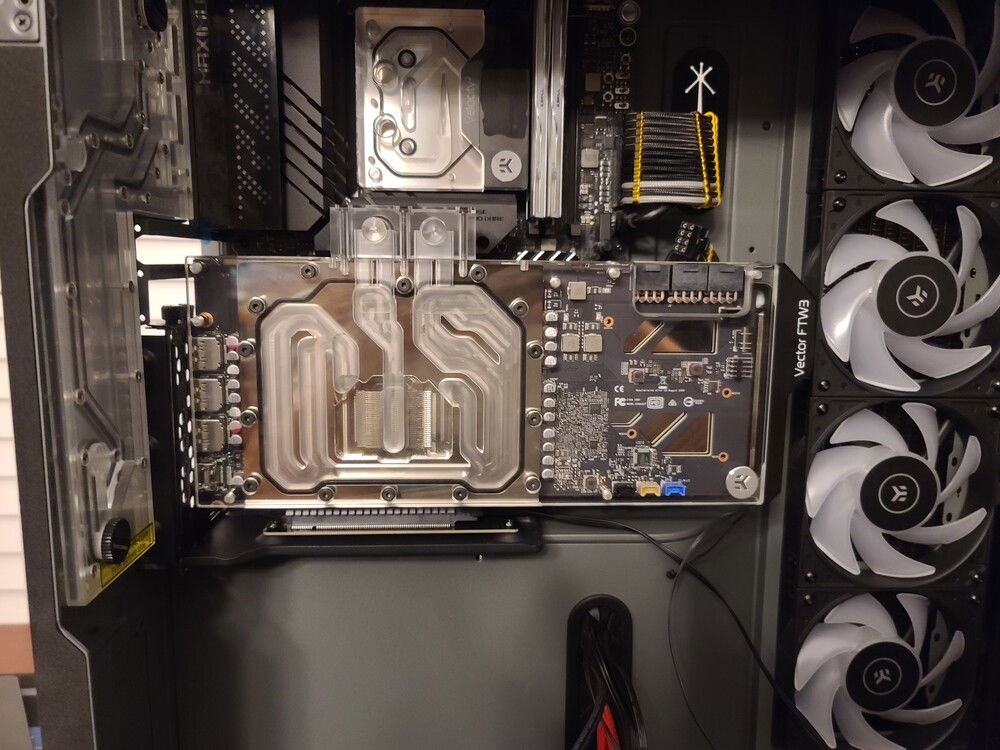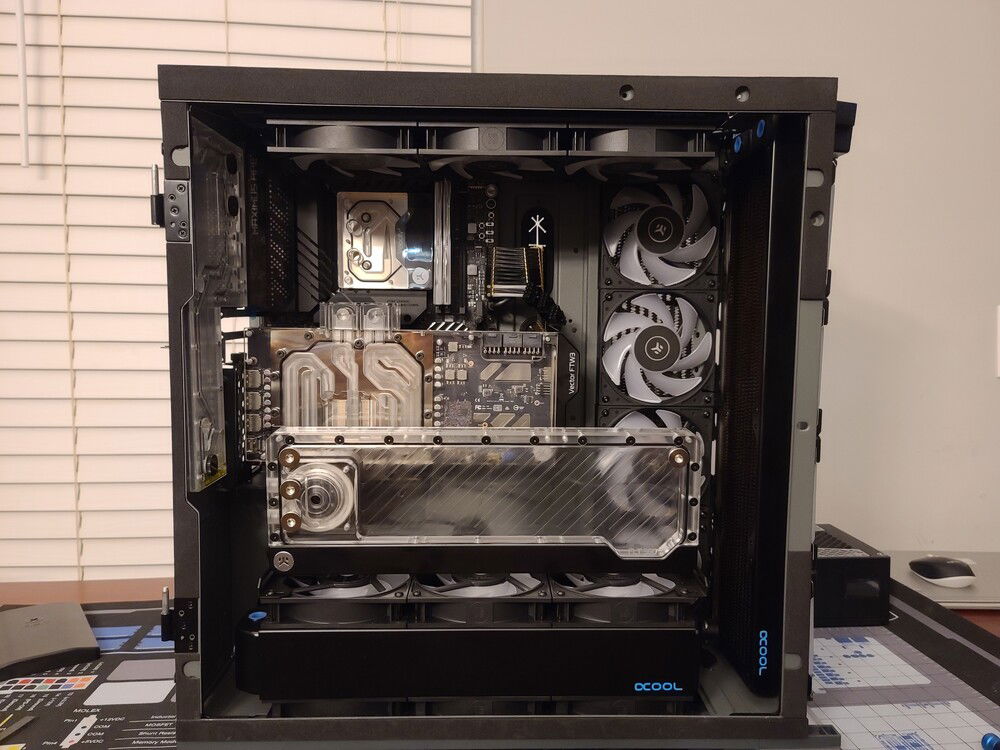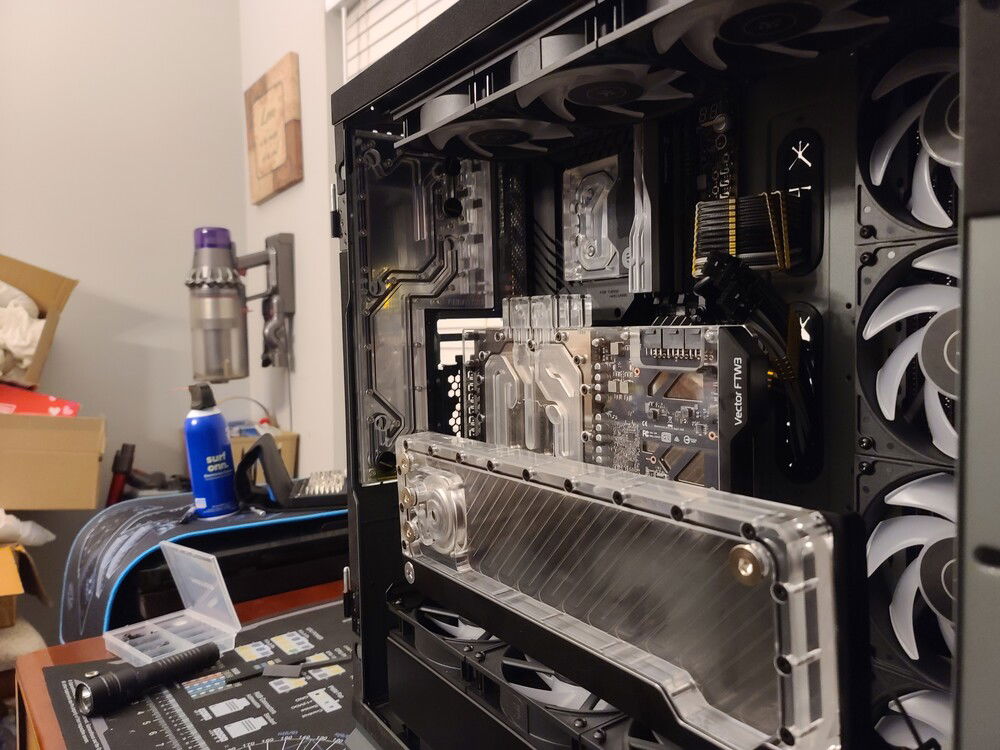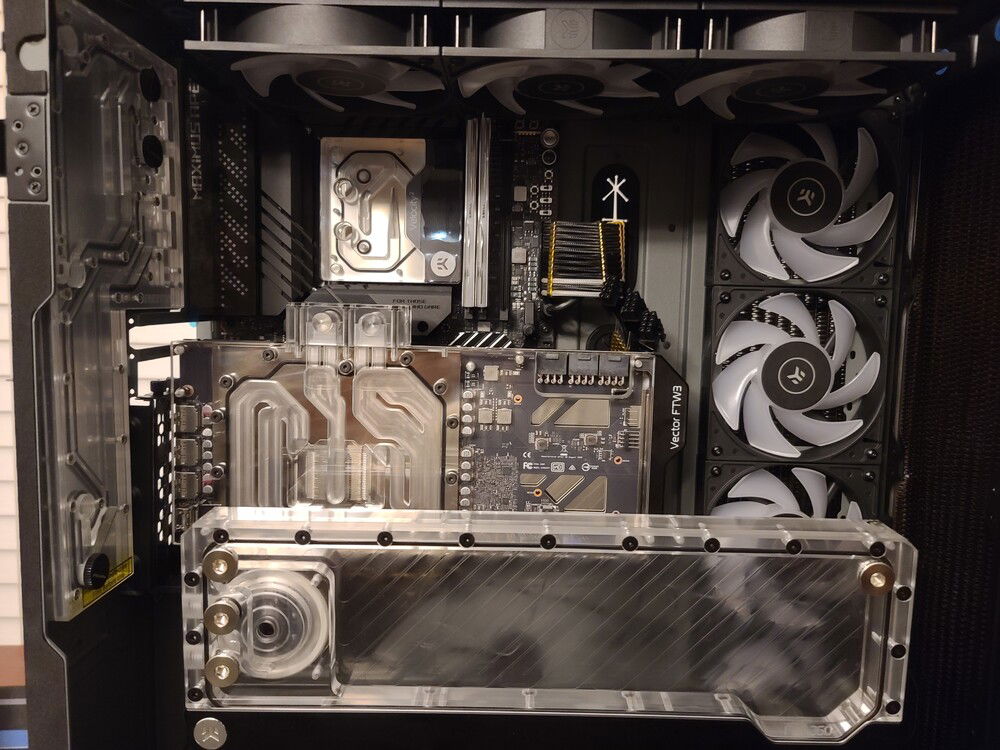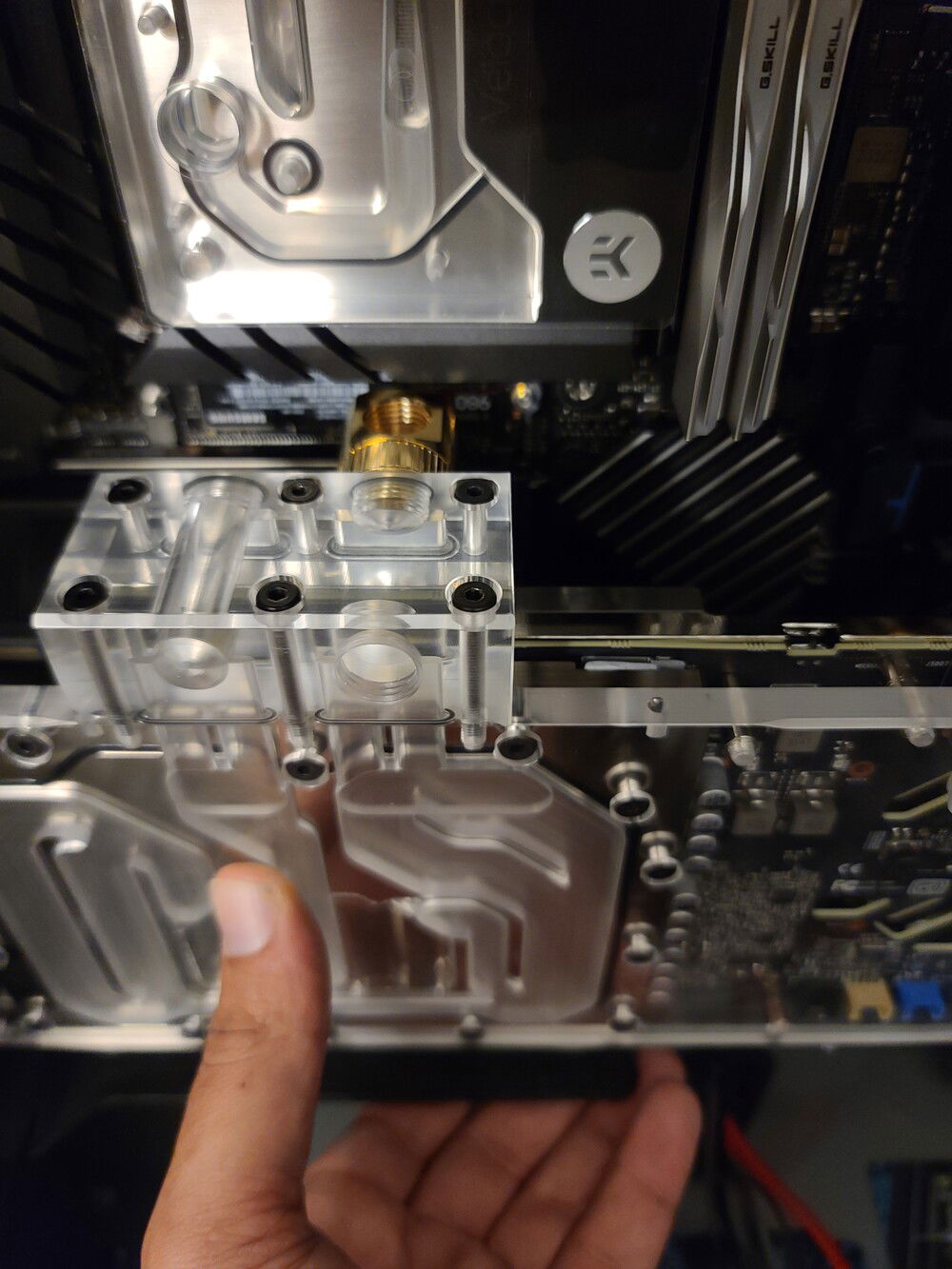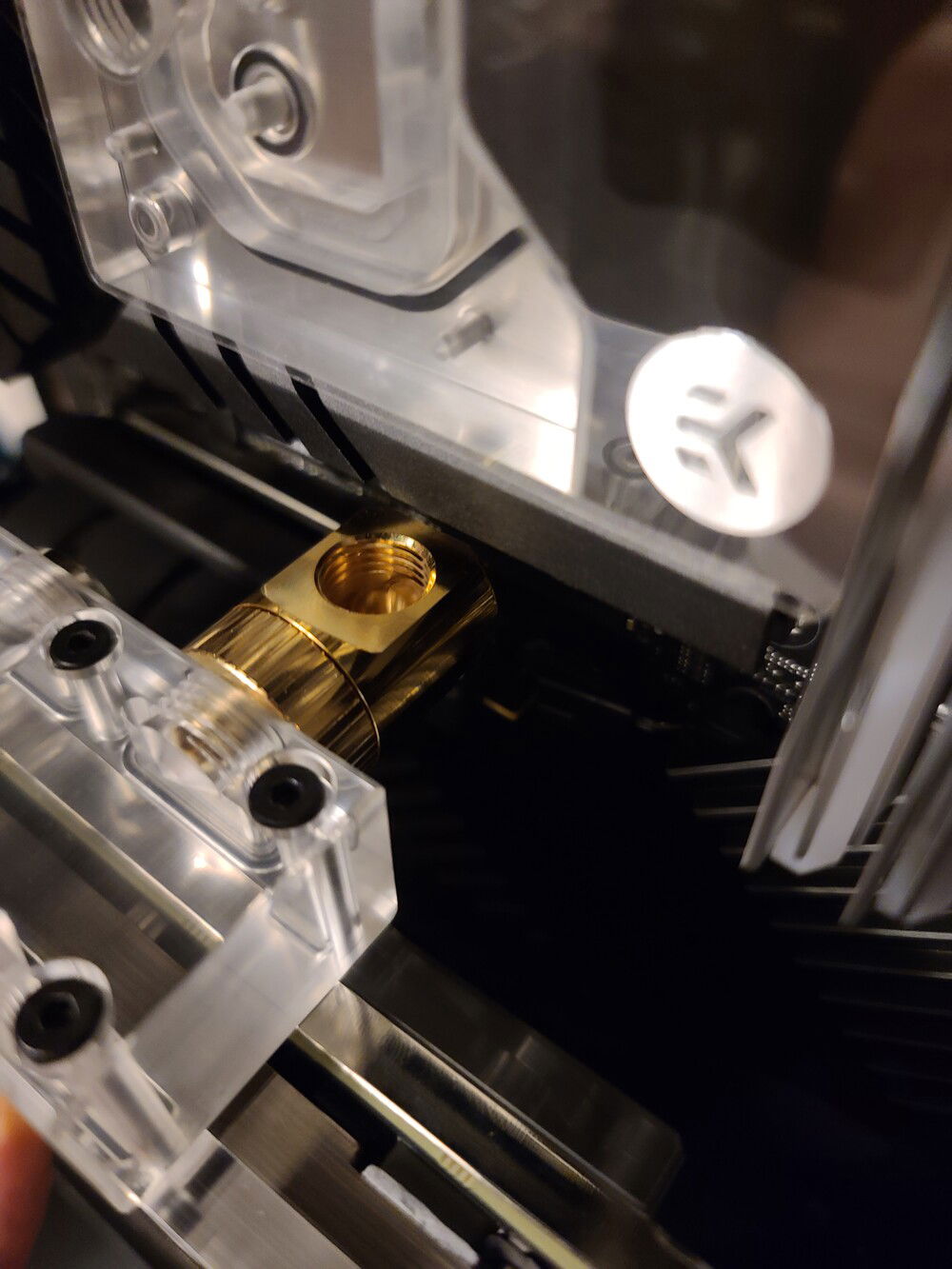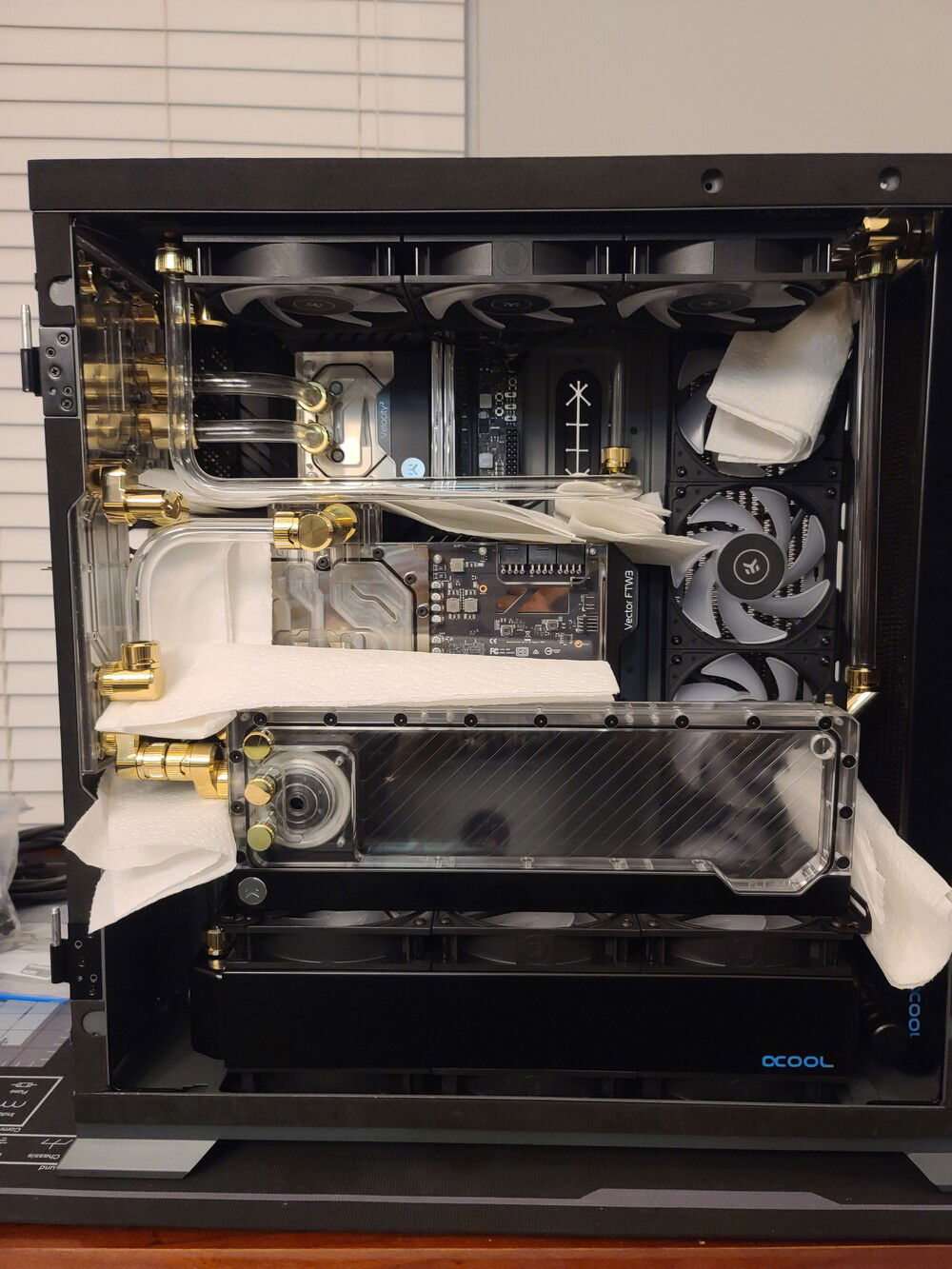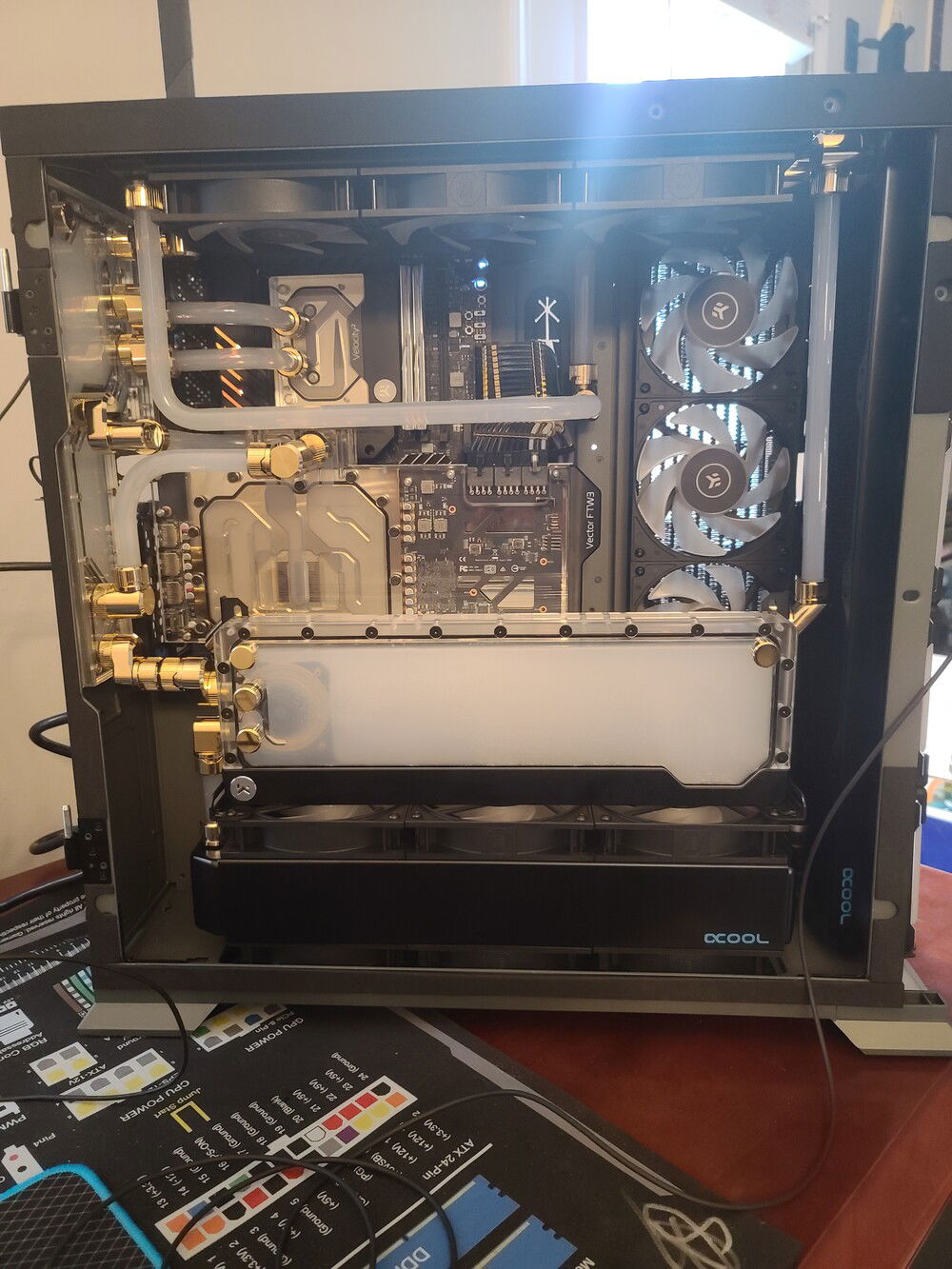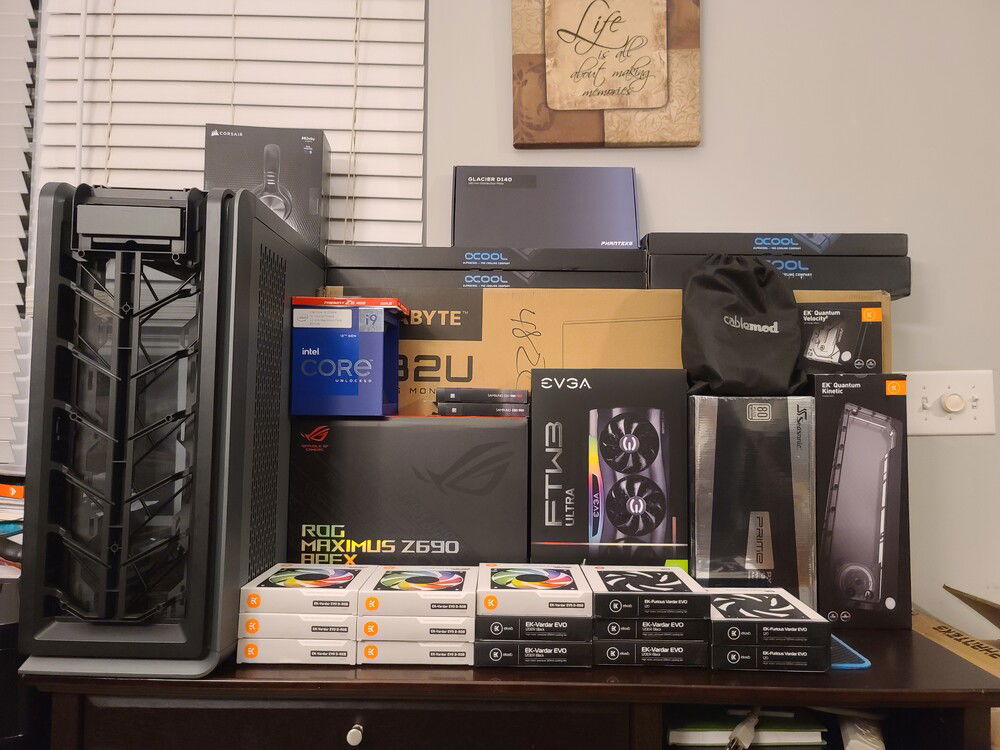 Some of the components.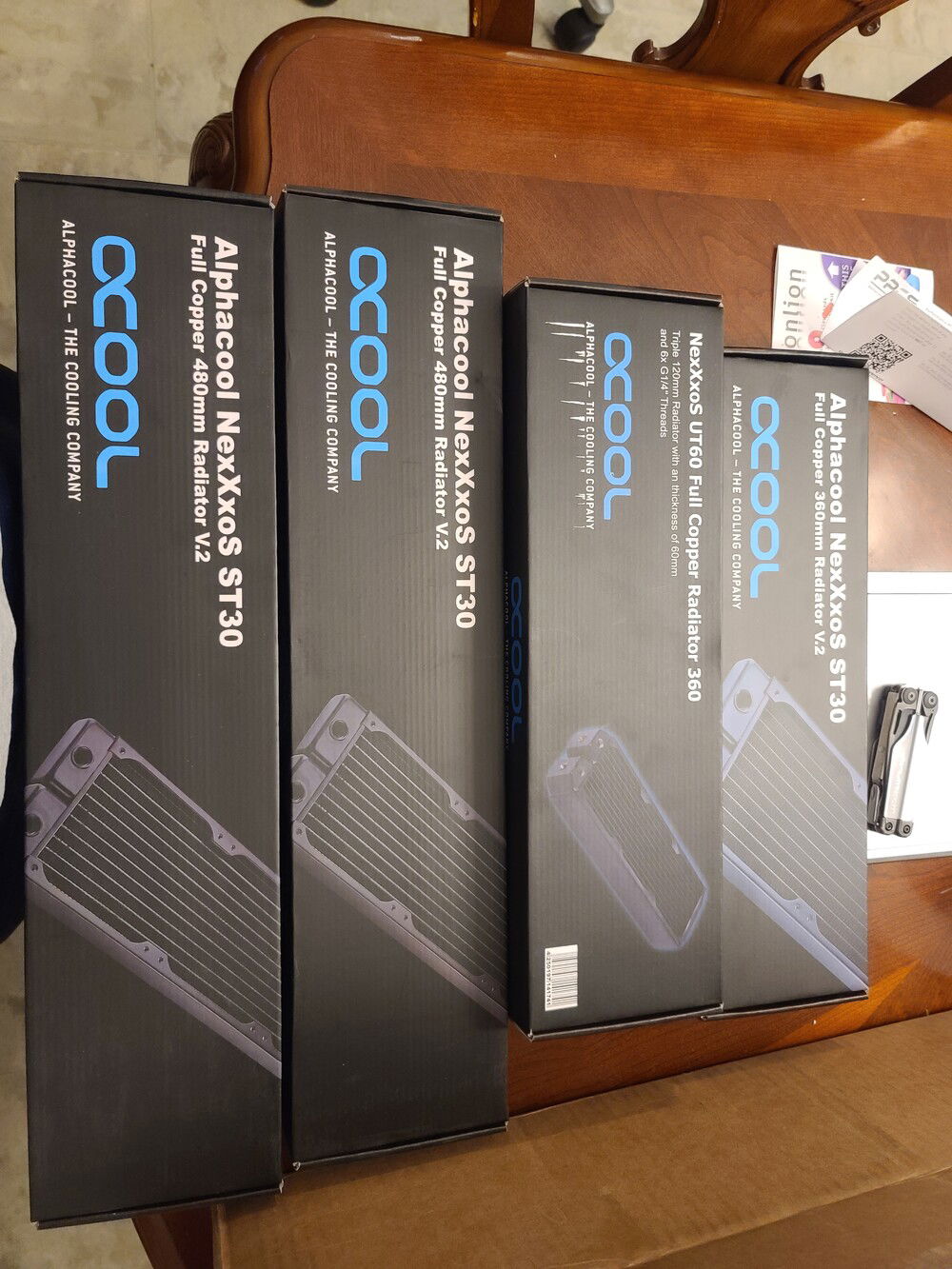 Radiators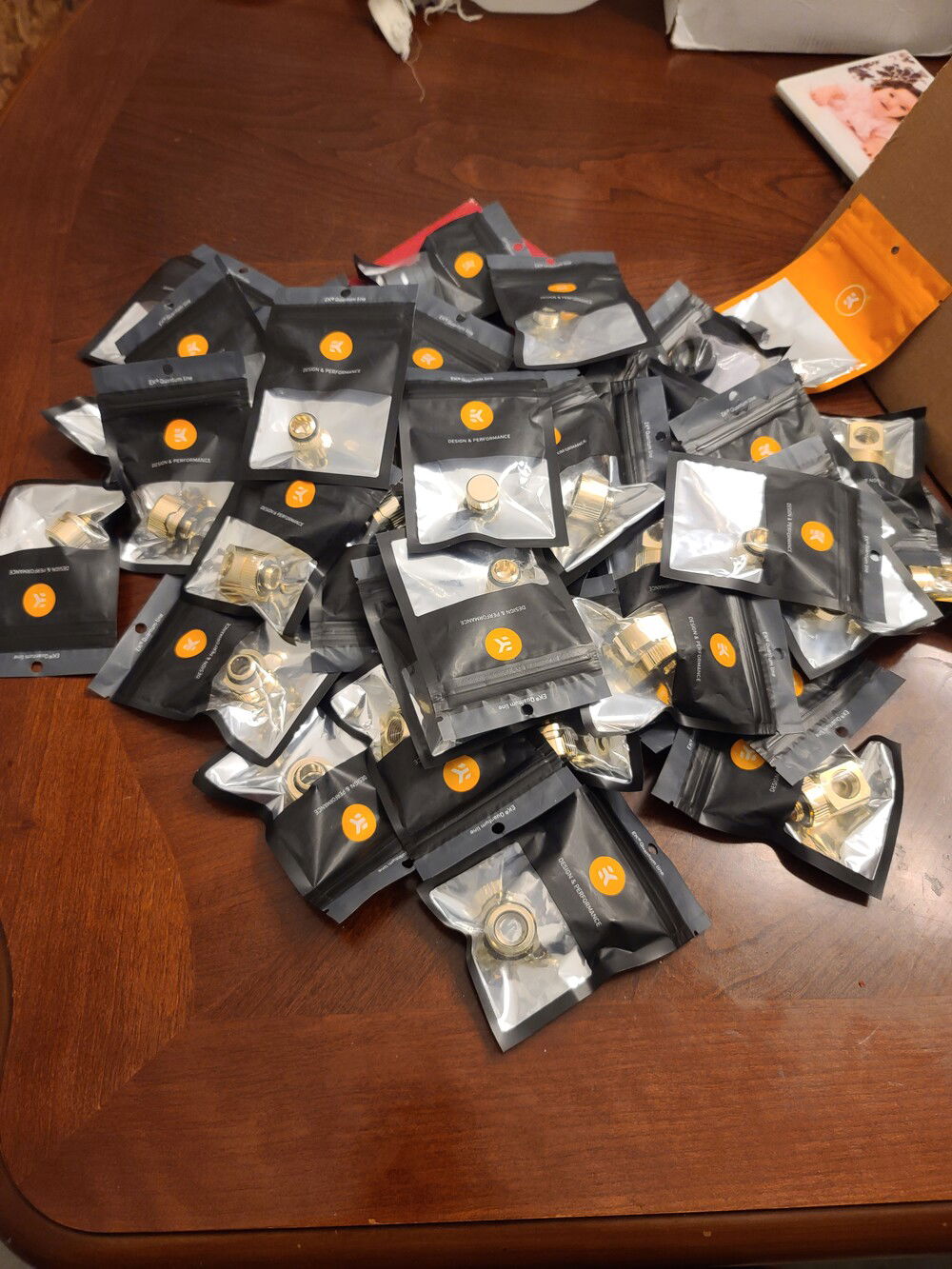 Various 14mm gold fittings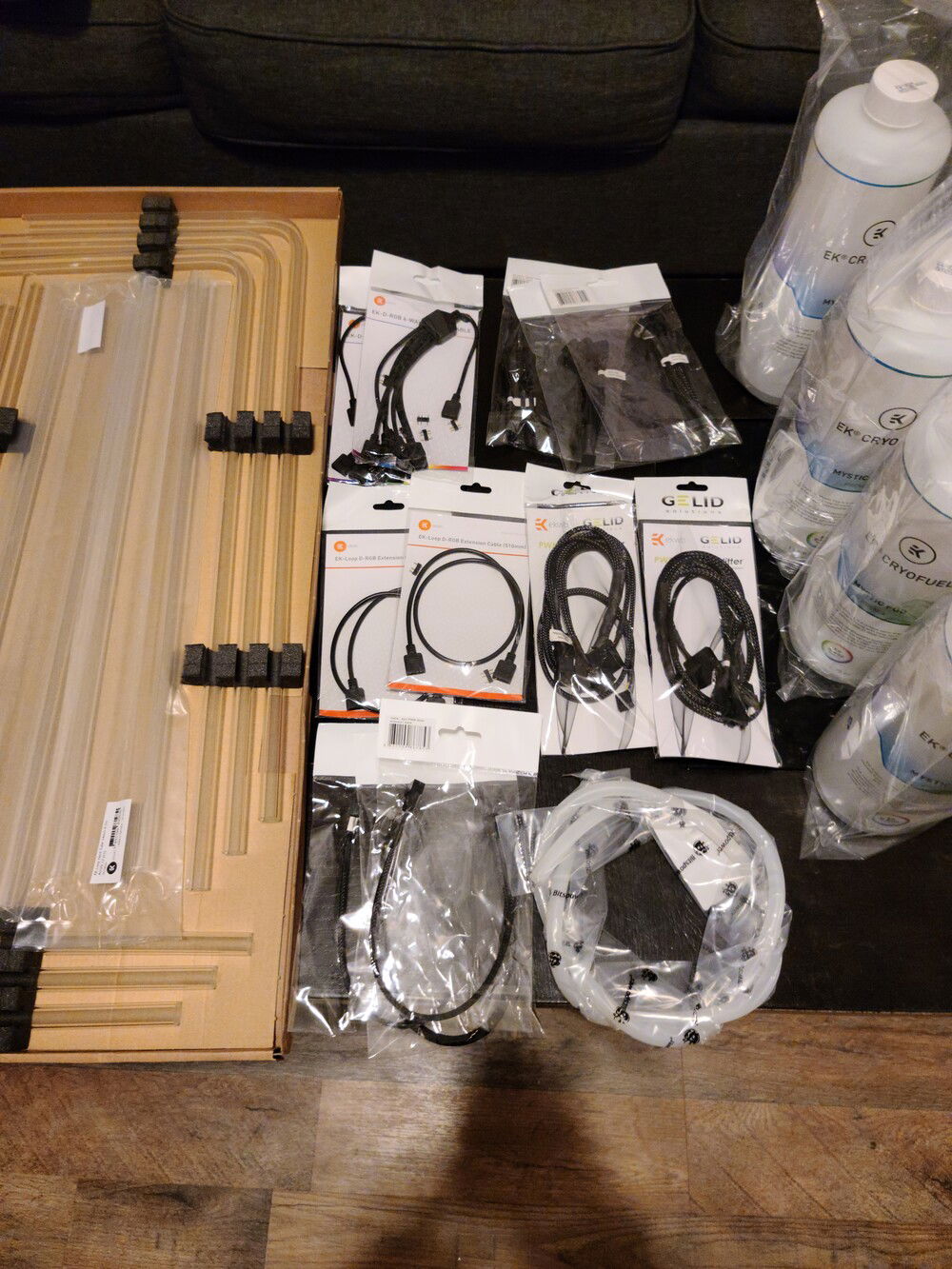 Cables, and accessories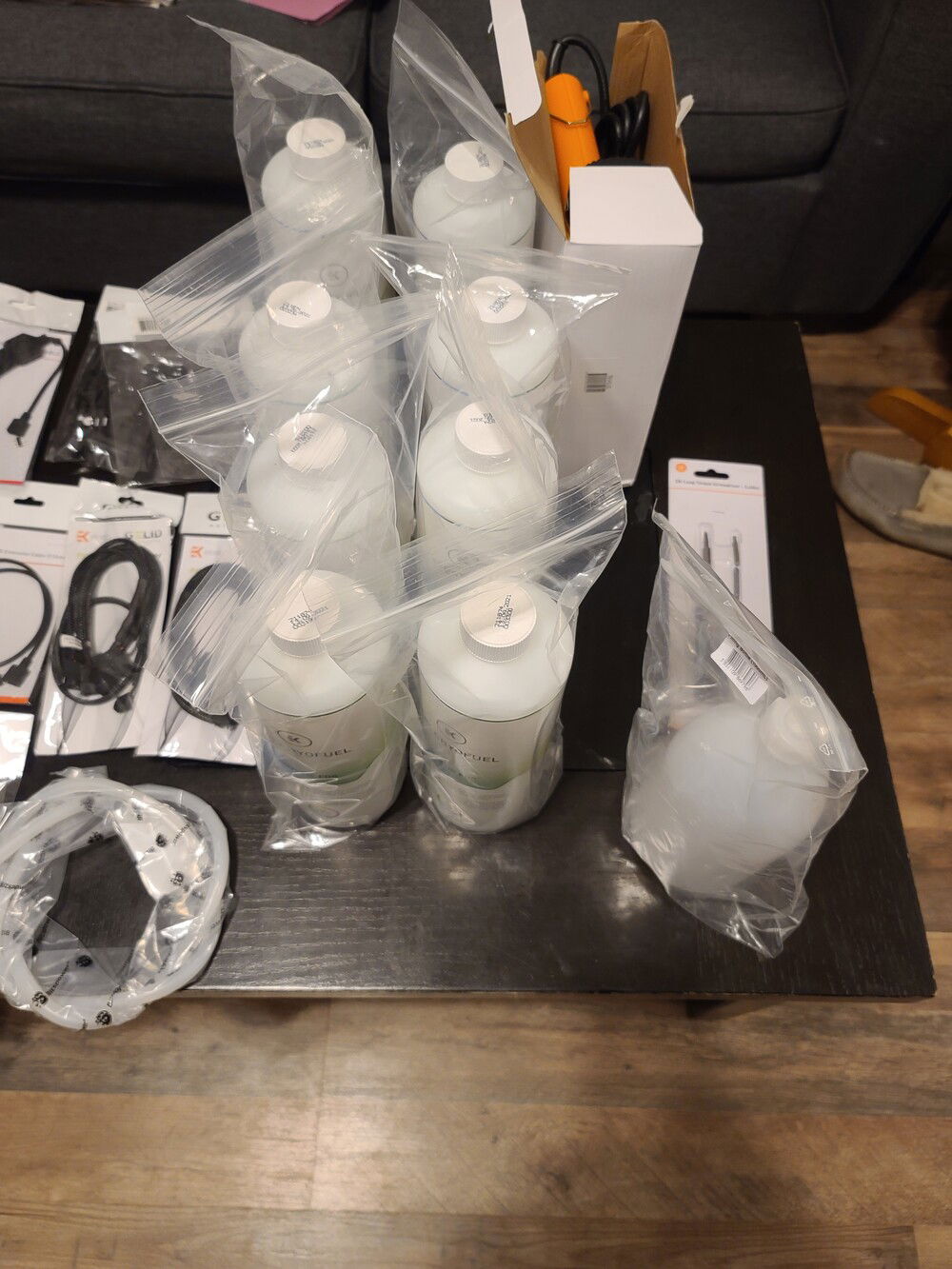 EK mystic fog premix. Update: I strongly do not recommend this product! it did not last a couple days and the fog fell out.