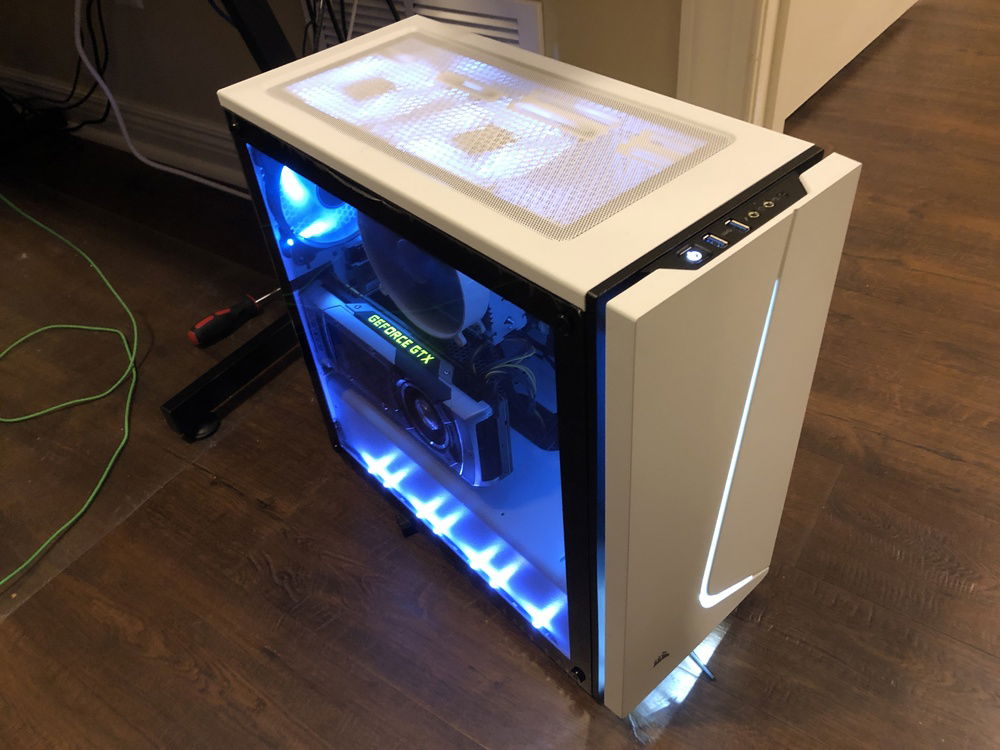 Is this my final form? Probably, the case is pretty rad but the insides are going to fluctuate!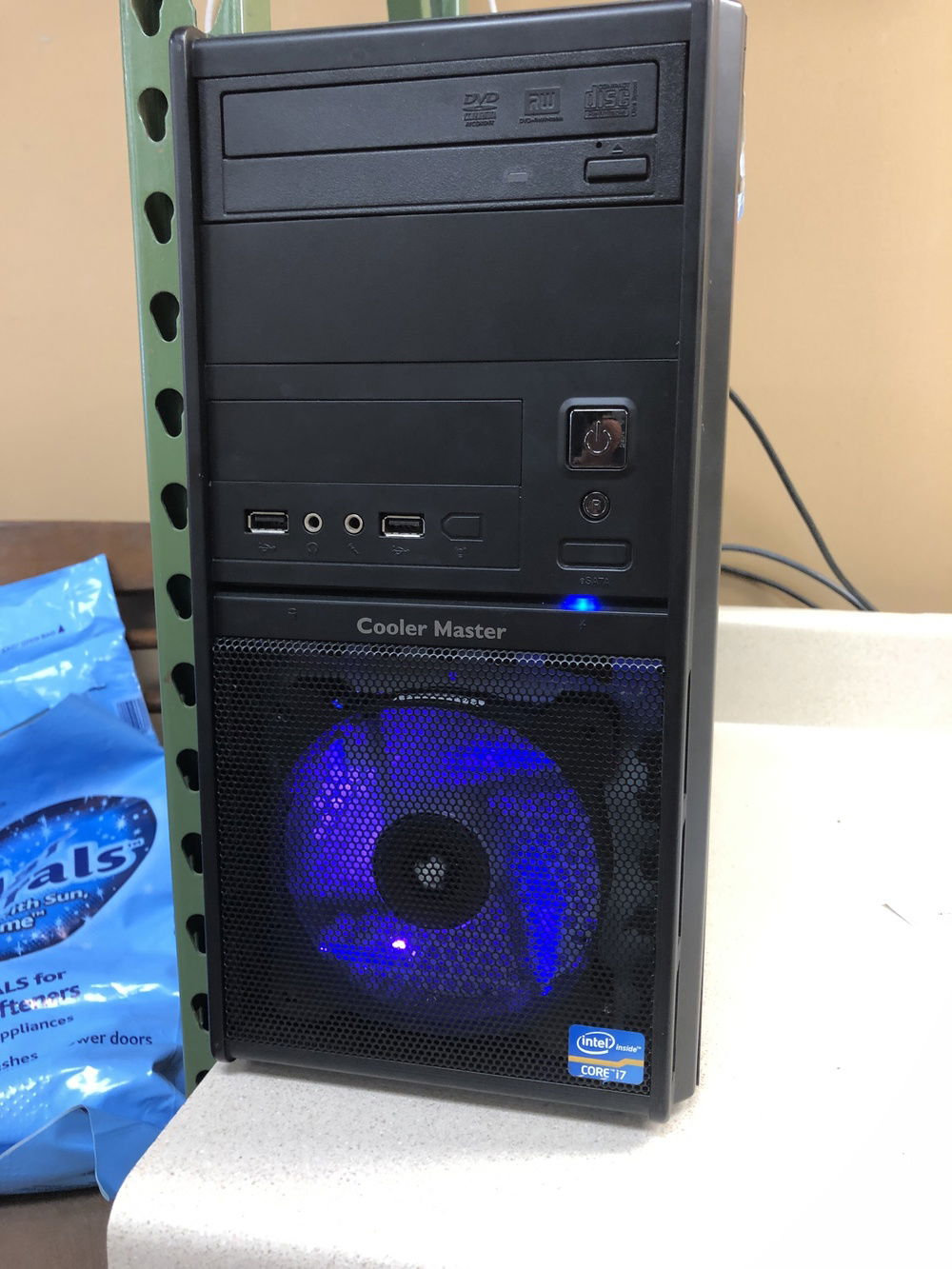 This is the original iteration of this build before I decided to spend some money on aesthetic / cooling features. This is the Cooler Master Elite 342 case (old model no USB3). I modified the front cover and took out the air filter to put that fan in (it's a Purple AF120 Corsair).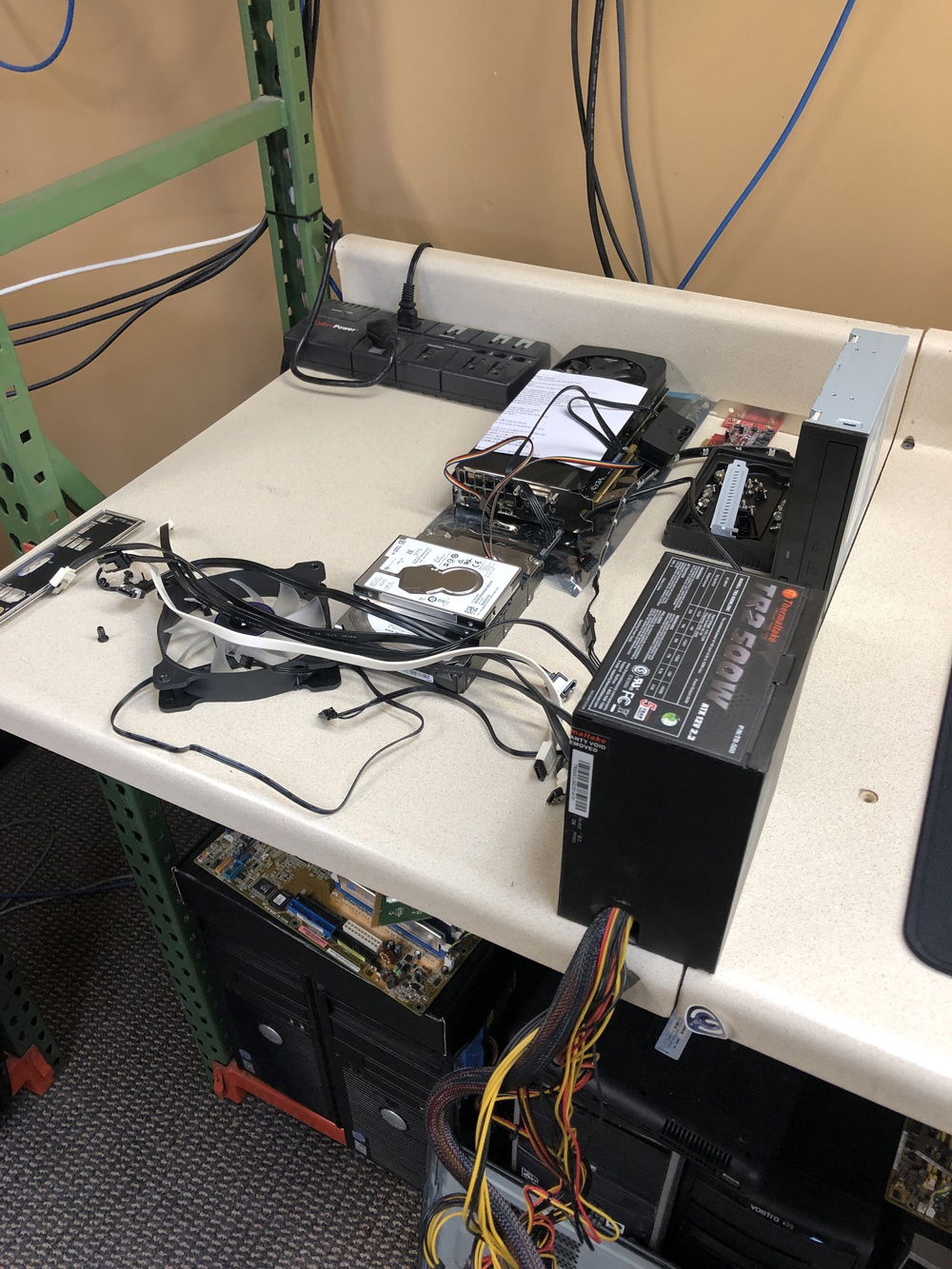 Original System parted out on the bench ready to go into the new case!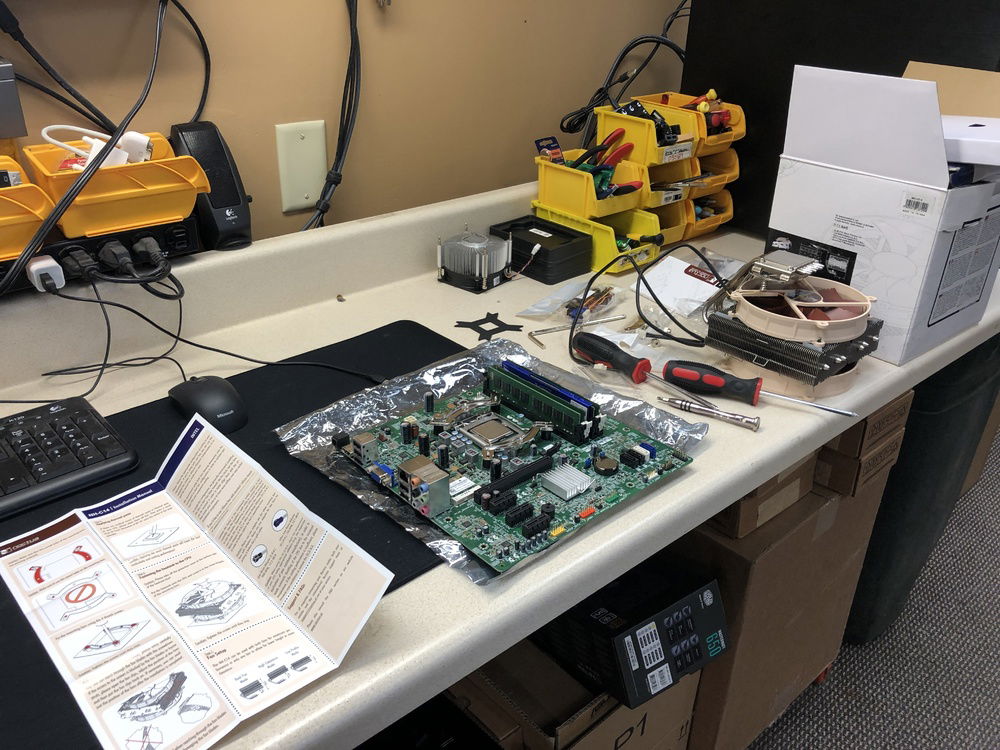 Installation of the NH-C14!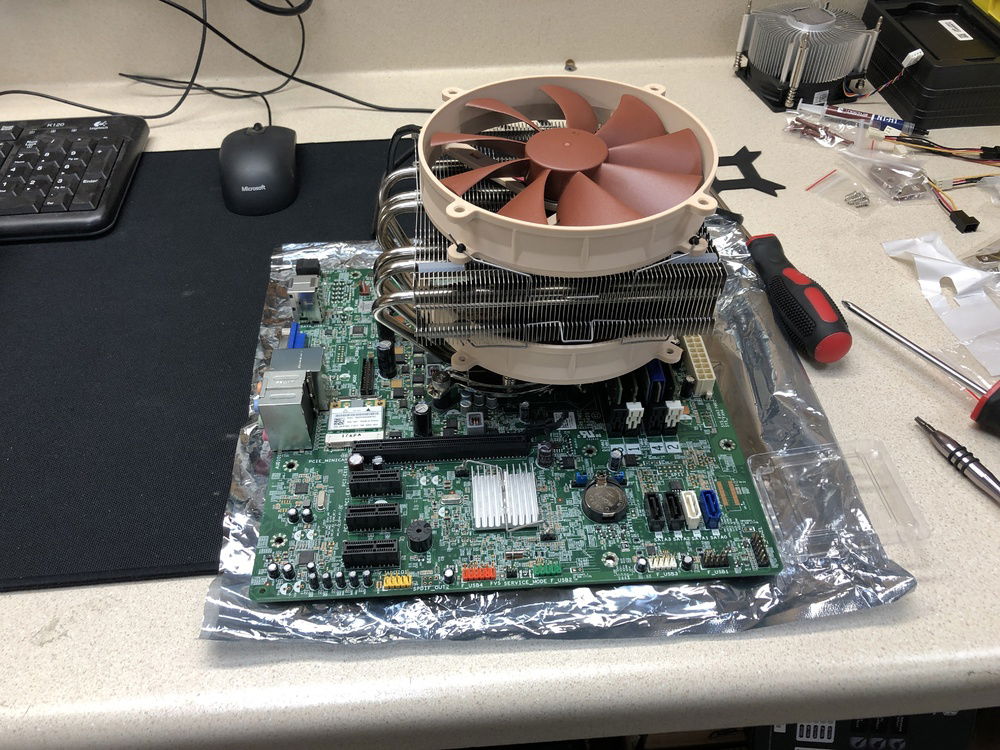 Wow, that's a big cooler. Keeps everything nice and chill. Adds plenty of airflow for the motherboard components and ram.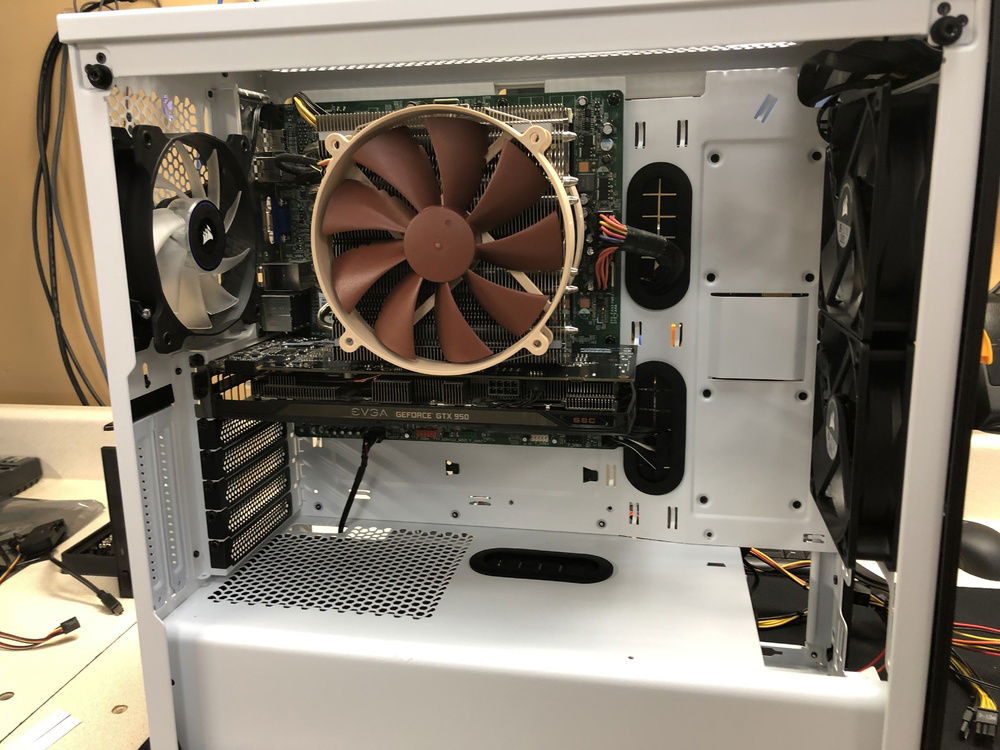 This is what it's like inside the case with the GTX 950 SSC. Lot's of dead space :/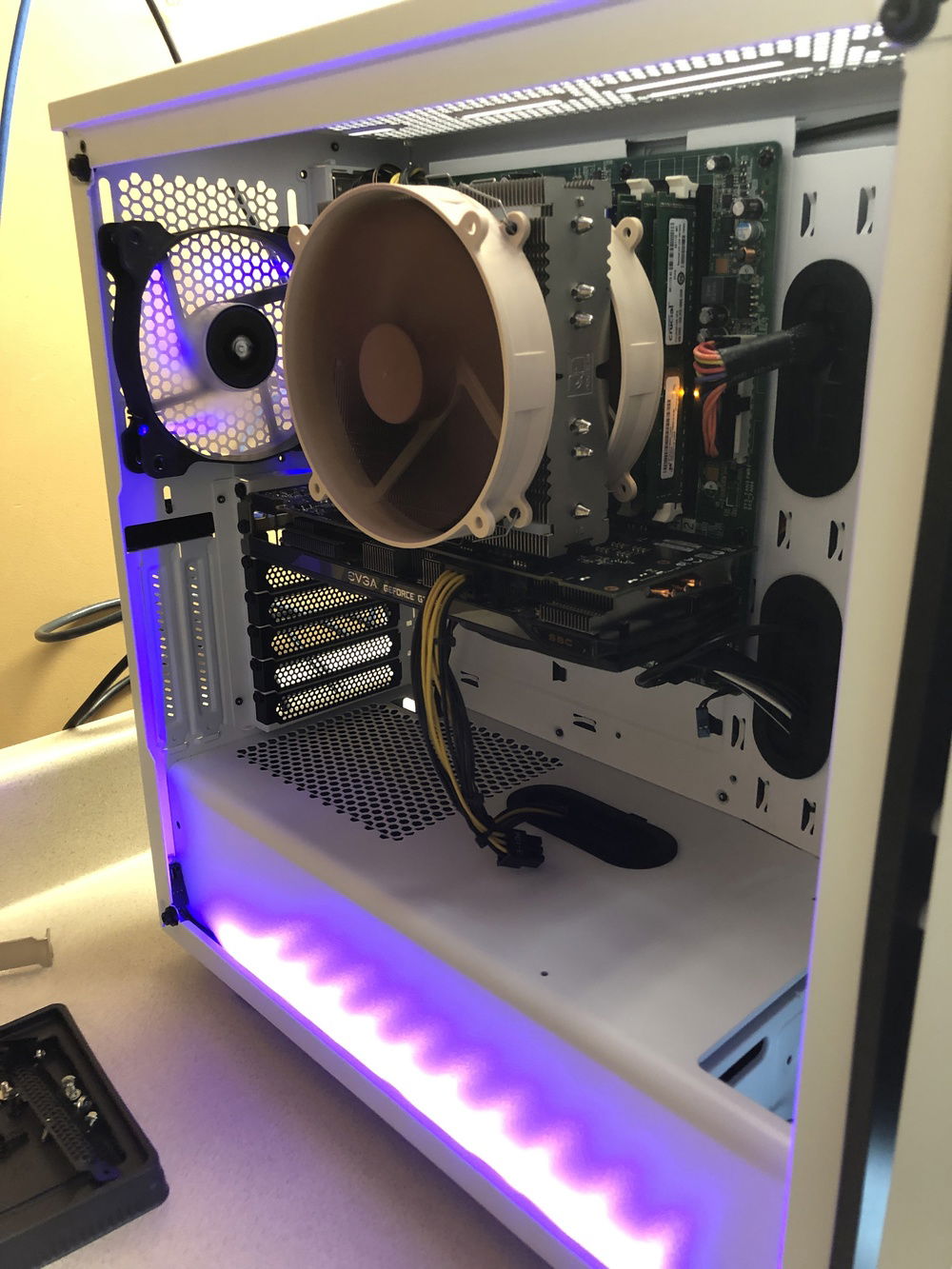 Still had the Purple fan at this point, set the rgb strip to match - kind of experimenting with different colors before ultimately settling on white!
Same pic but with the glass panel on (Protective plastic still on).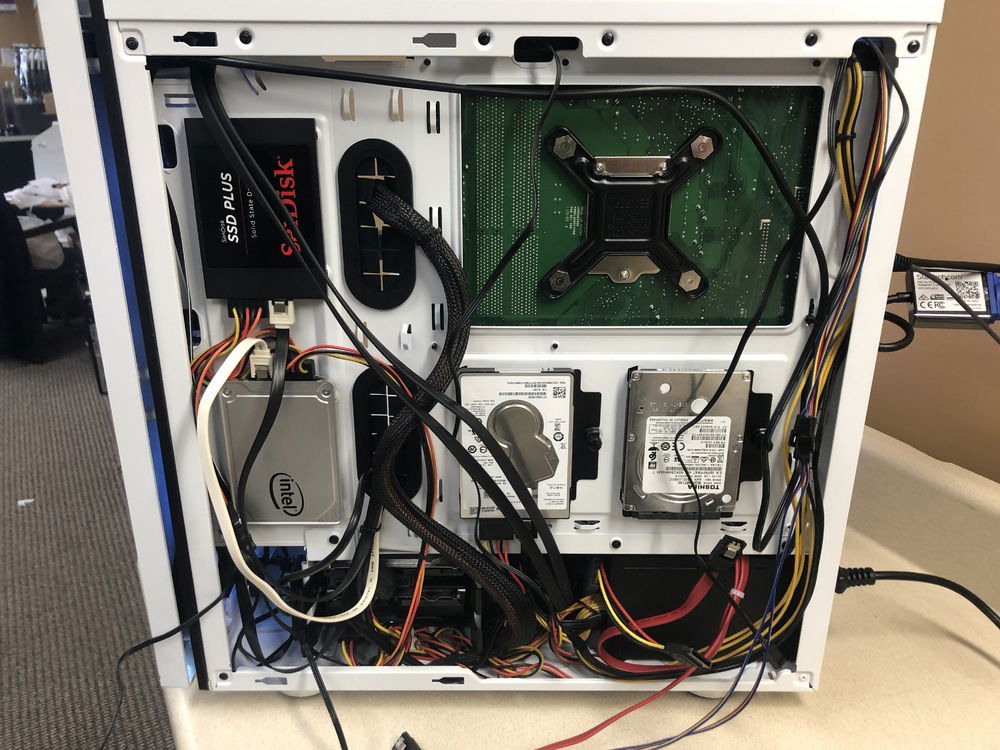 A little mess in the back.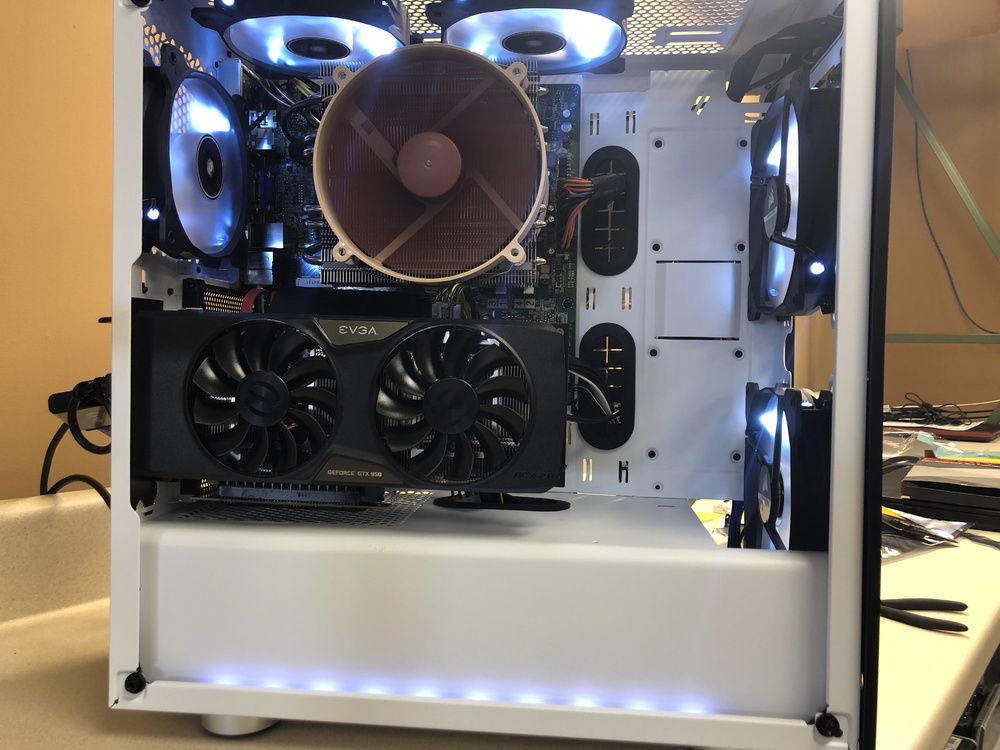 Once the card is mounted vertically it really fills the space!
Another view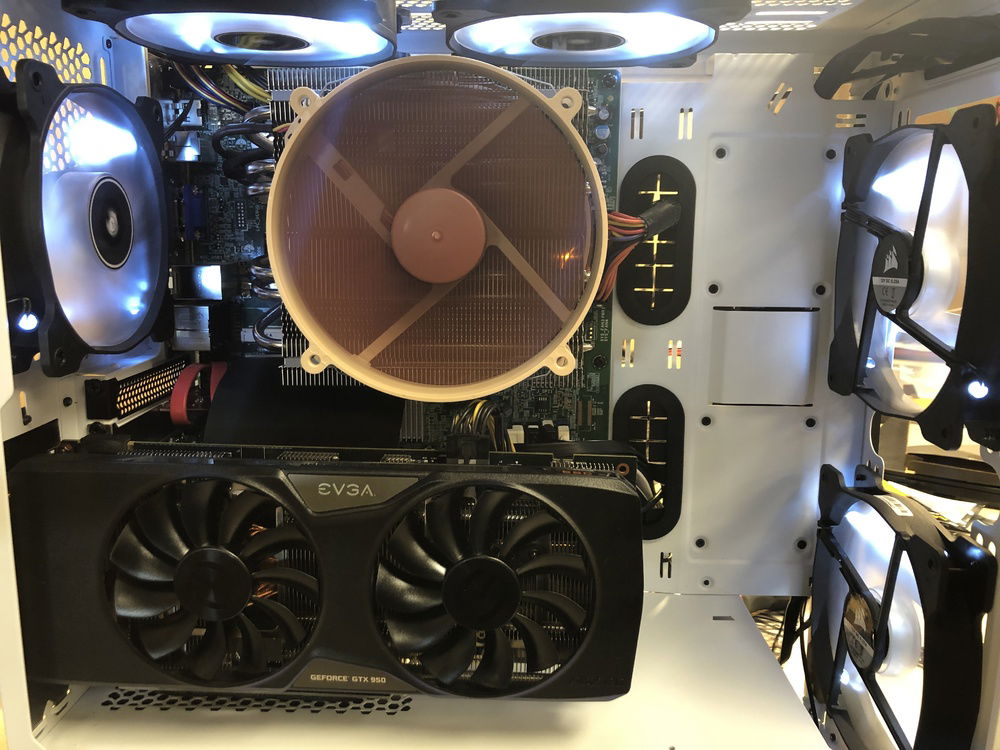 Closer even. I like the air gap to the right.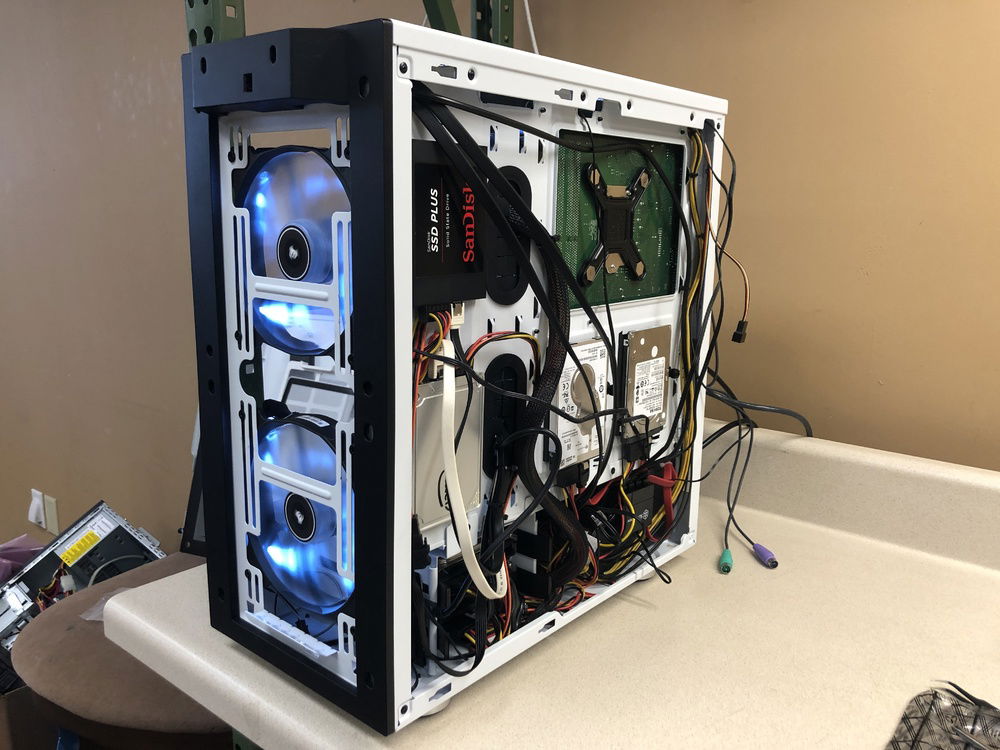 Another big back panel mess. Ended up adding in a Silverstone fan controller since my Dell OEM board only had one chassis fan header.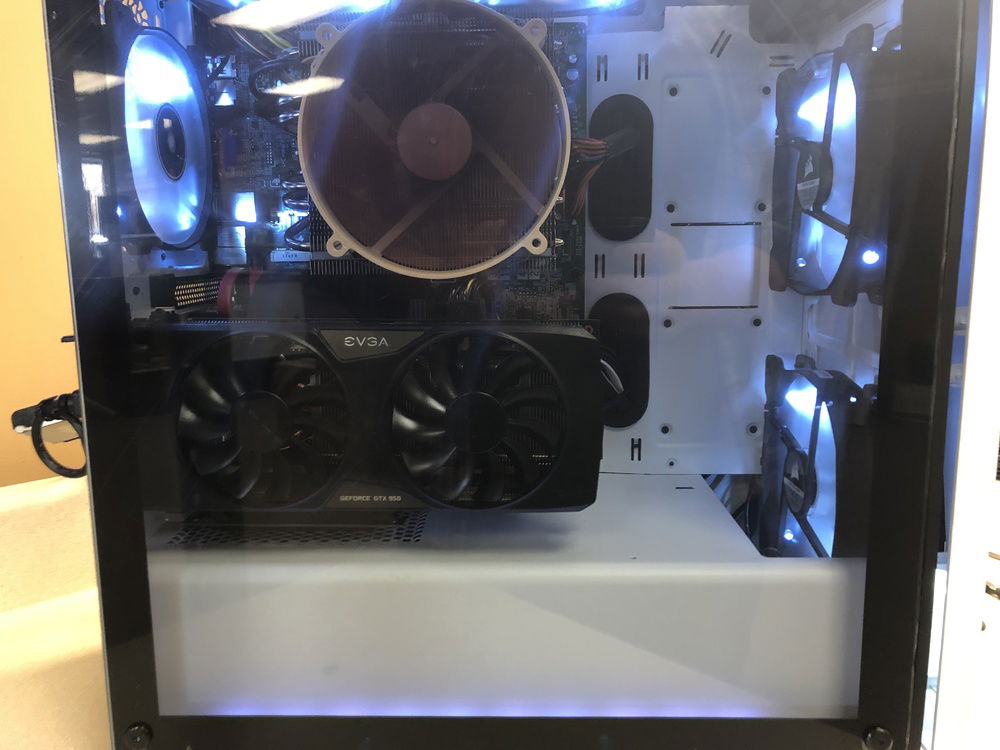 A little view with the panel on (still has protective film).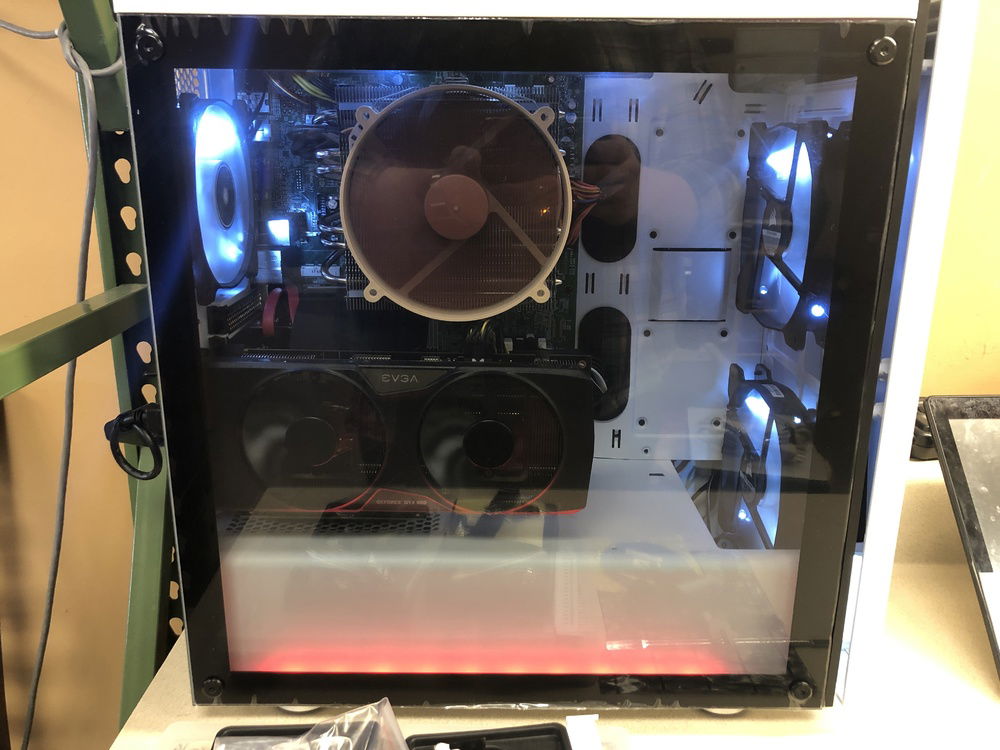 Experimenting setting the Lighting Node Pro to react to CPU Package temps.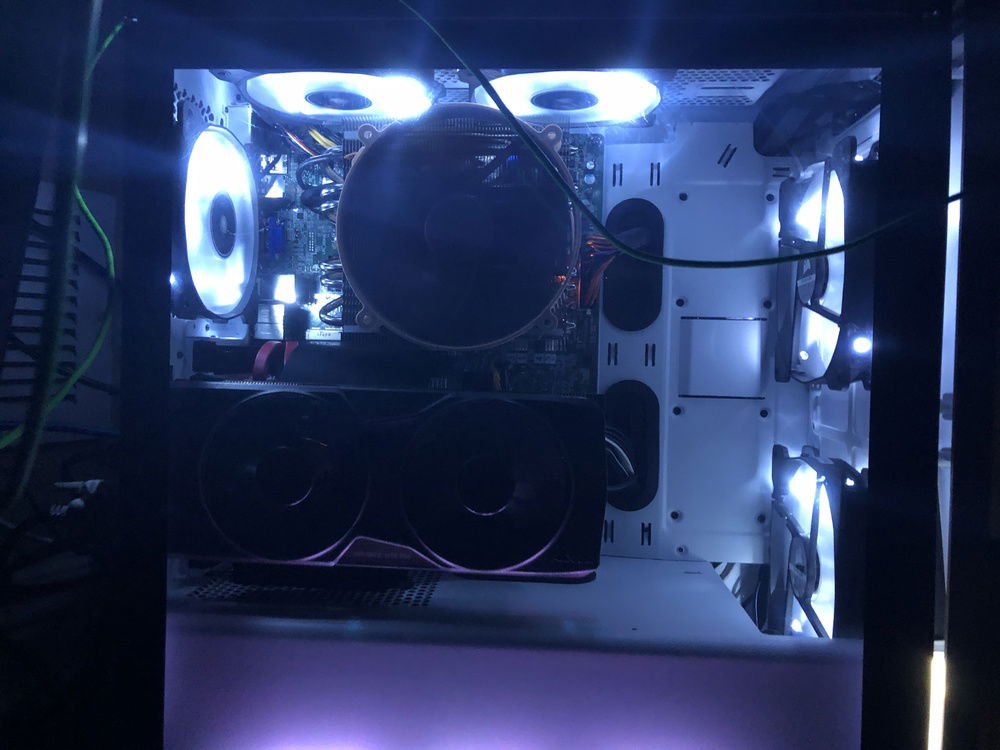 Turned down the lights in the shop to see what it is like.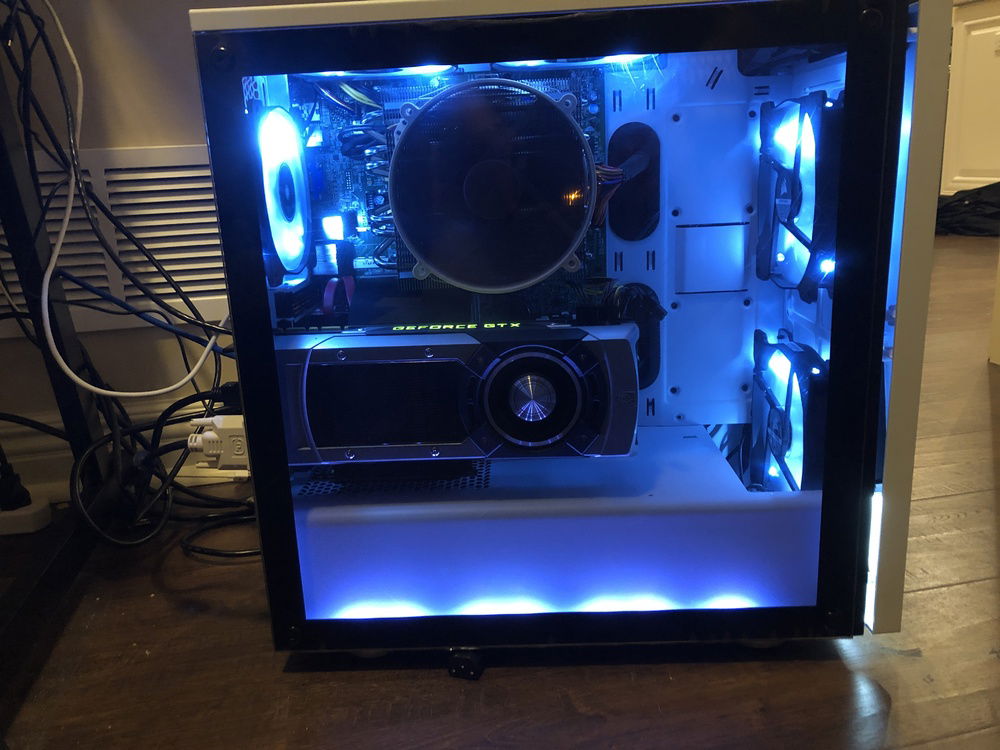 First shot at home in its "final" resting place on the floor next to my desk.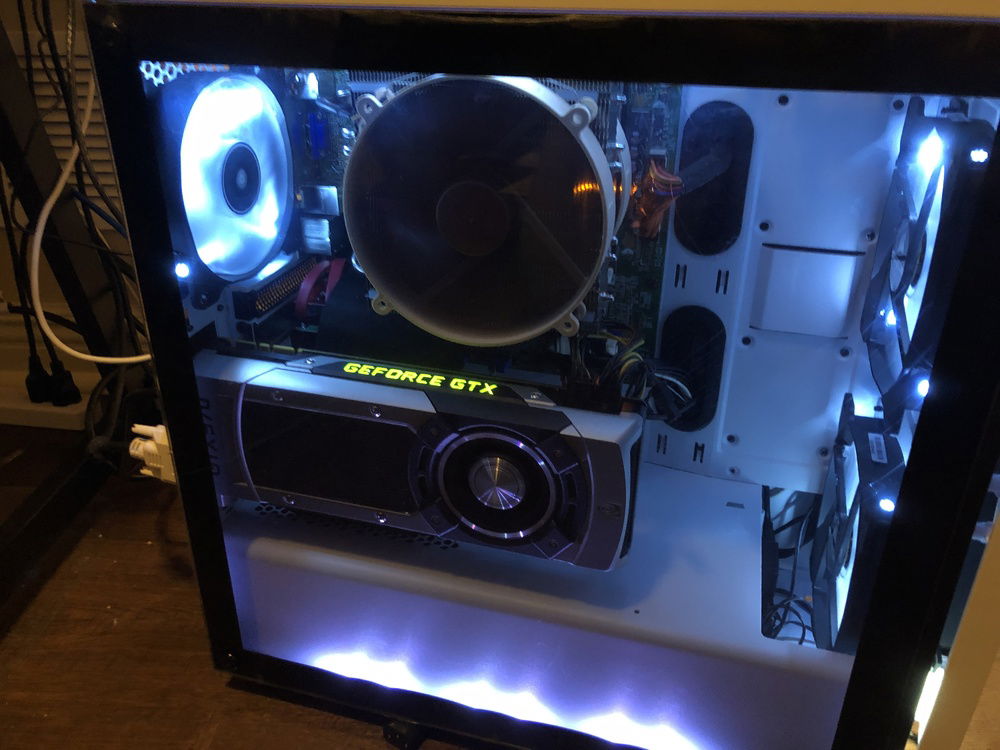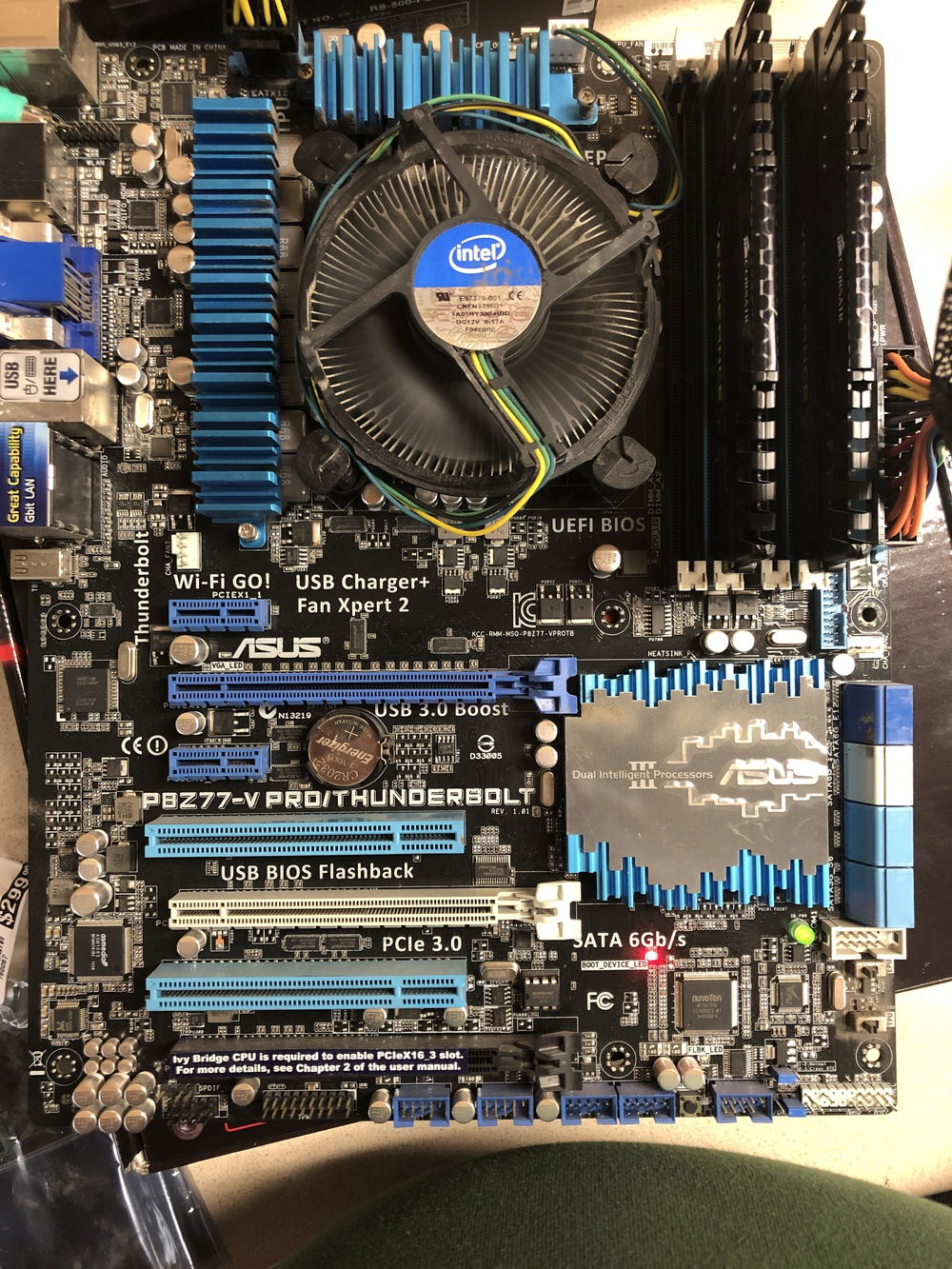 This is the Z77 ASUS board and the i7-3770 I pulled out of ewaste. This was when I was testing highest clock possible on the Intel Stock Coolers.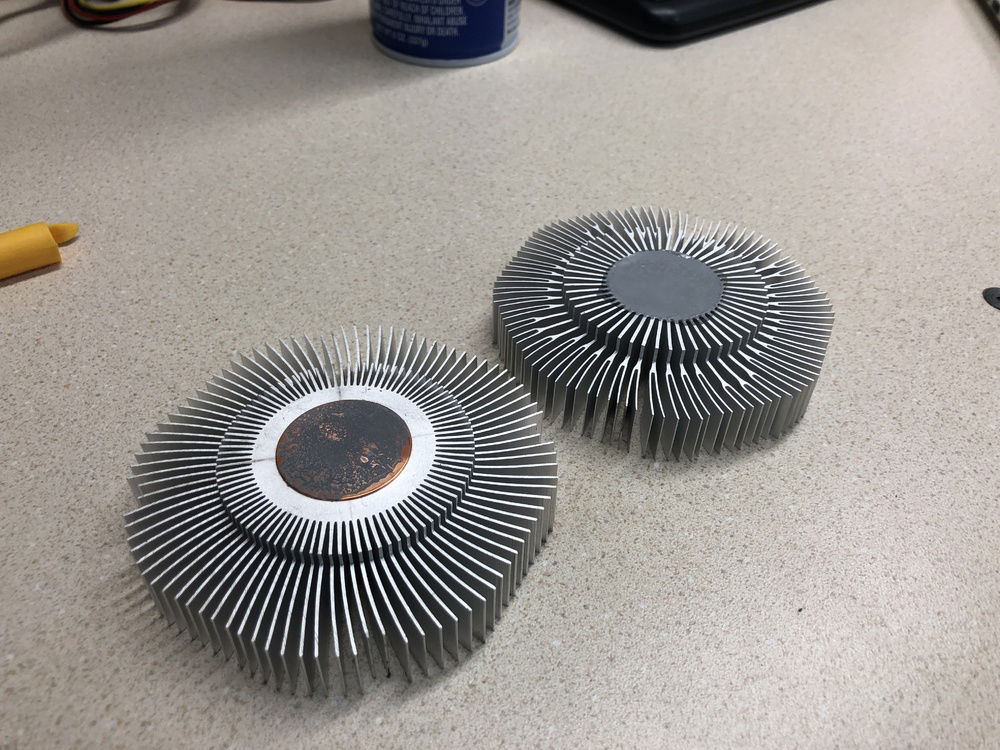 A couple views of the coolers.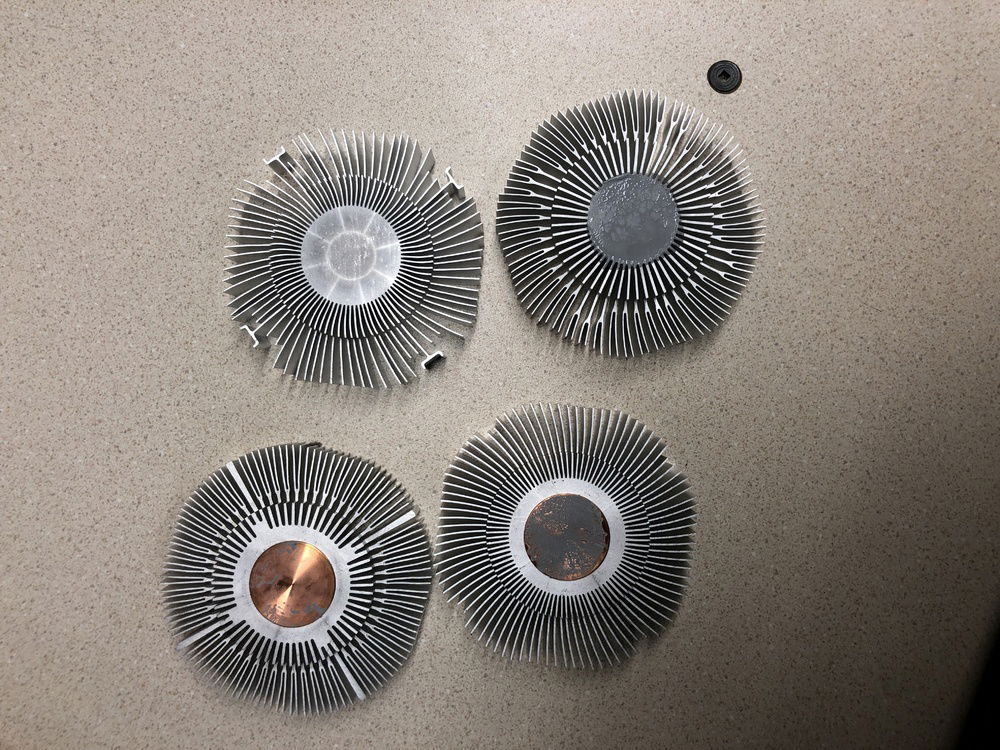 4 different heatsink models for Intel stock heat sinks.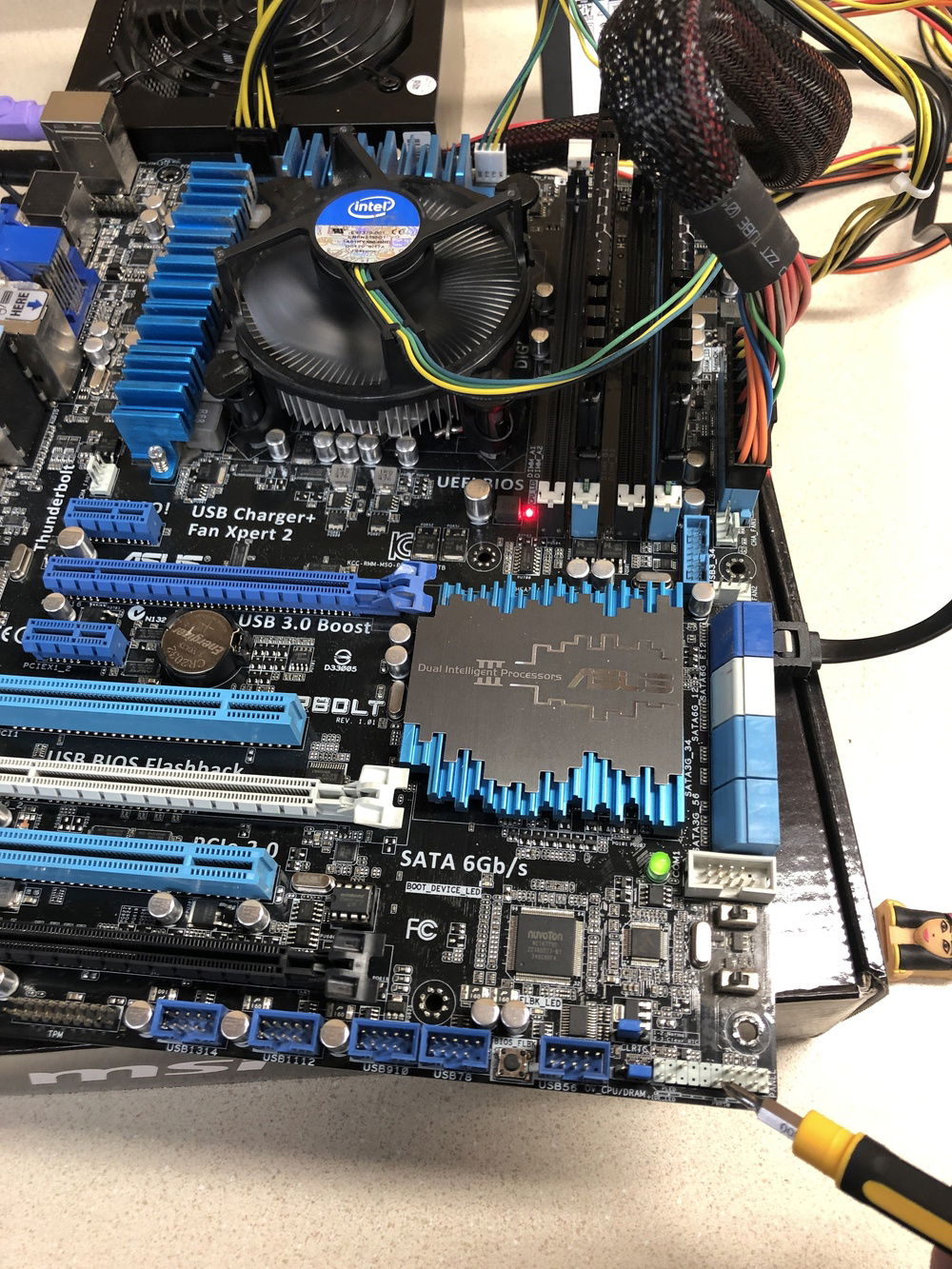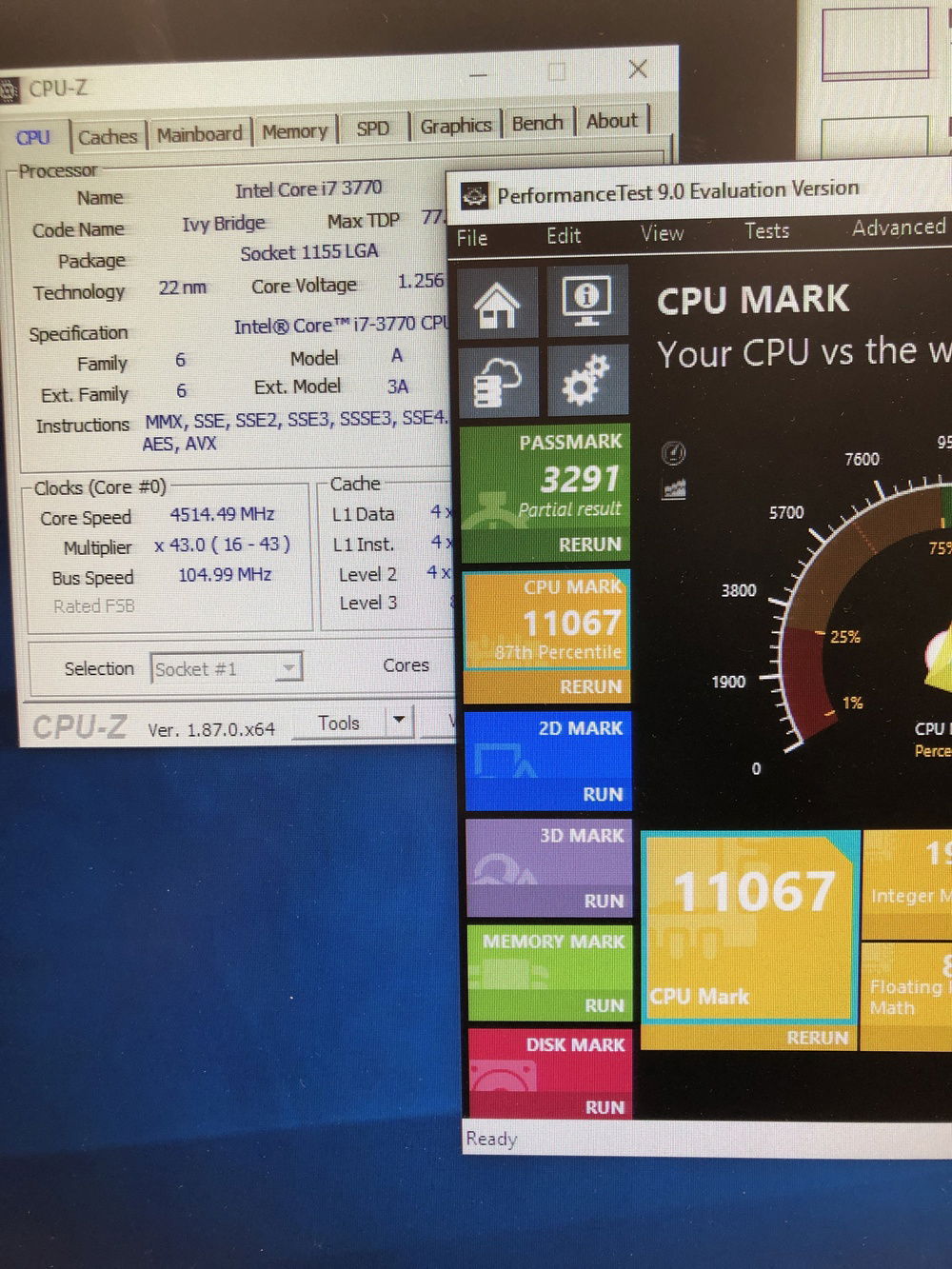 Able to clock this badboy up! 11067 is a hell of a score for a non k sku 7 year old chip.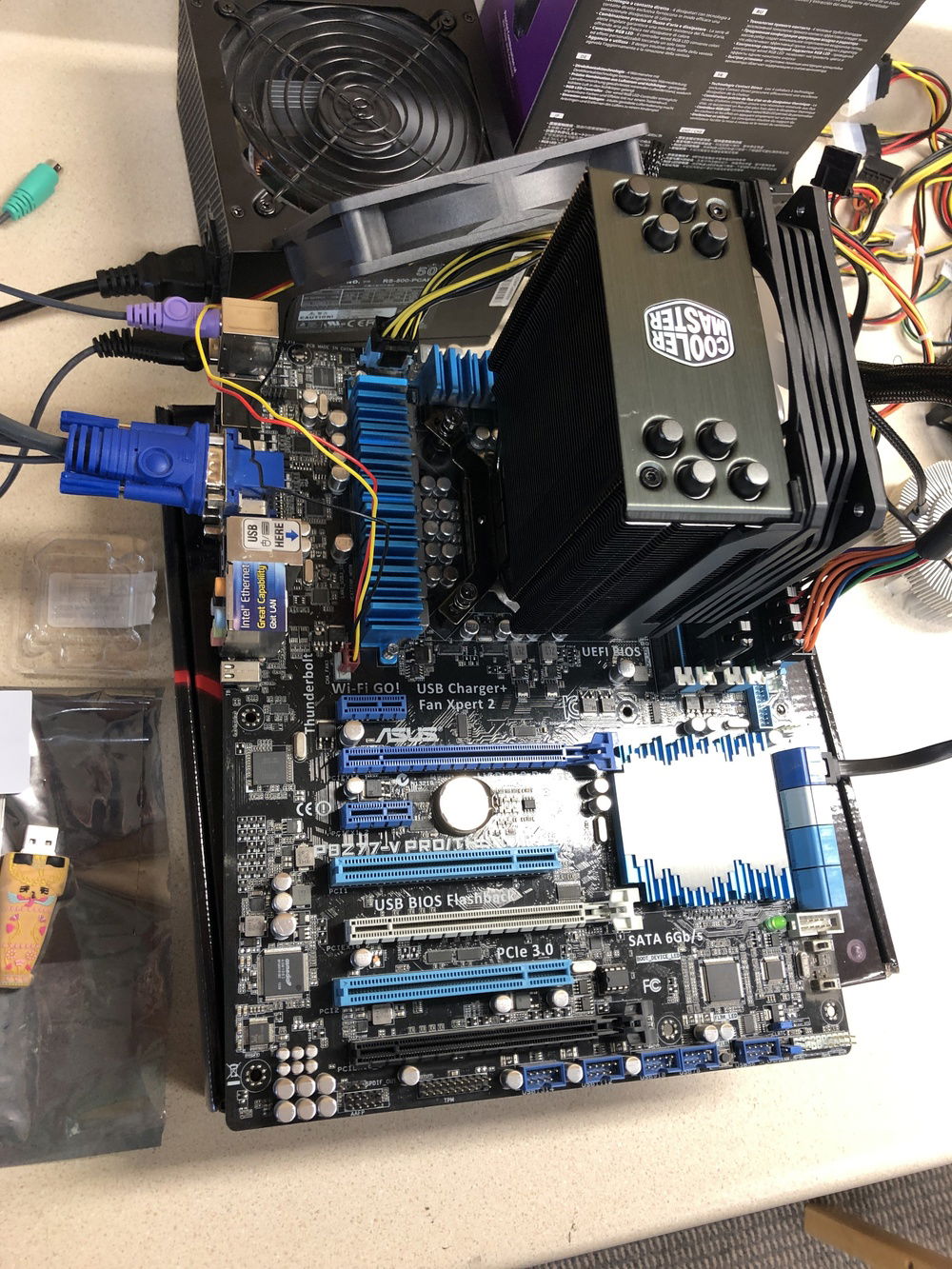 Was able to reach that 4.5 using this Cooler Master Hyper 212 RGB Black edition cooler. I wonder what my temp differences will be with my Noctua (I bet within 5c).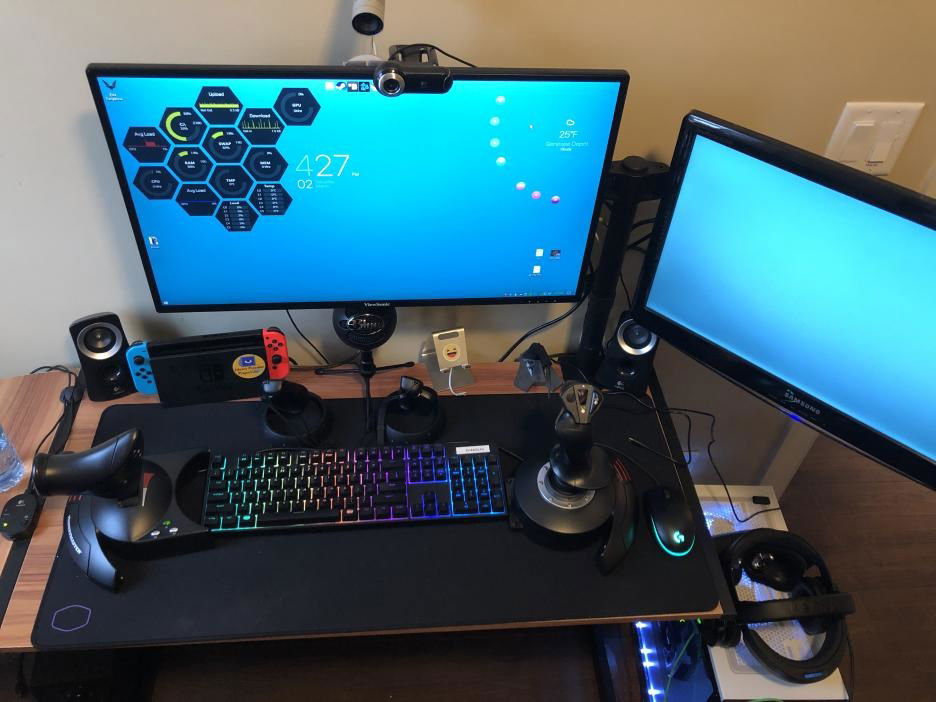 My Elite Dangerous setup.