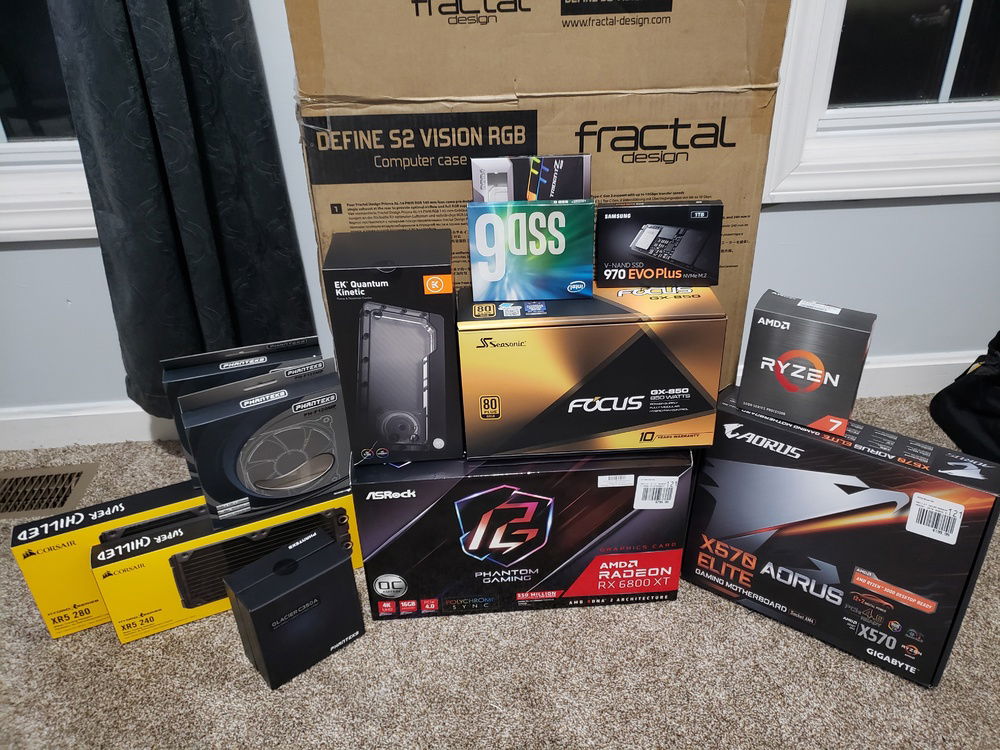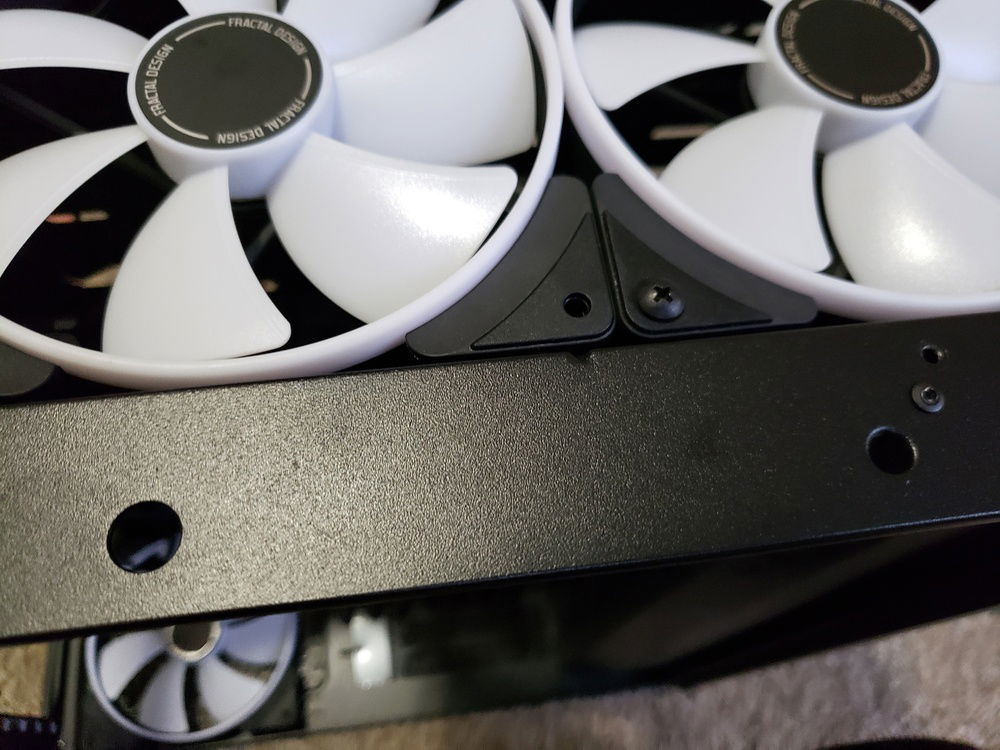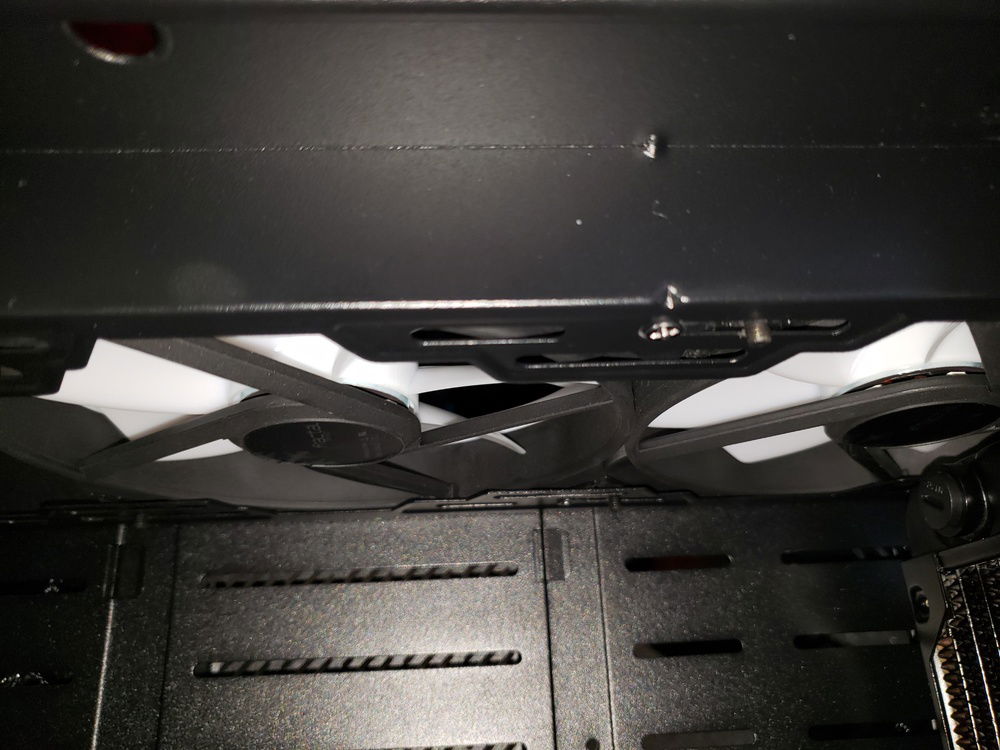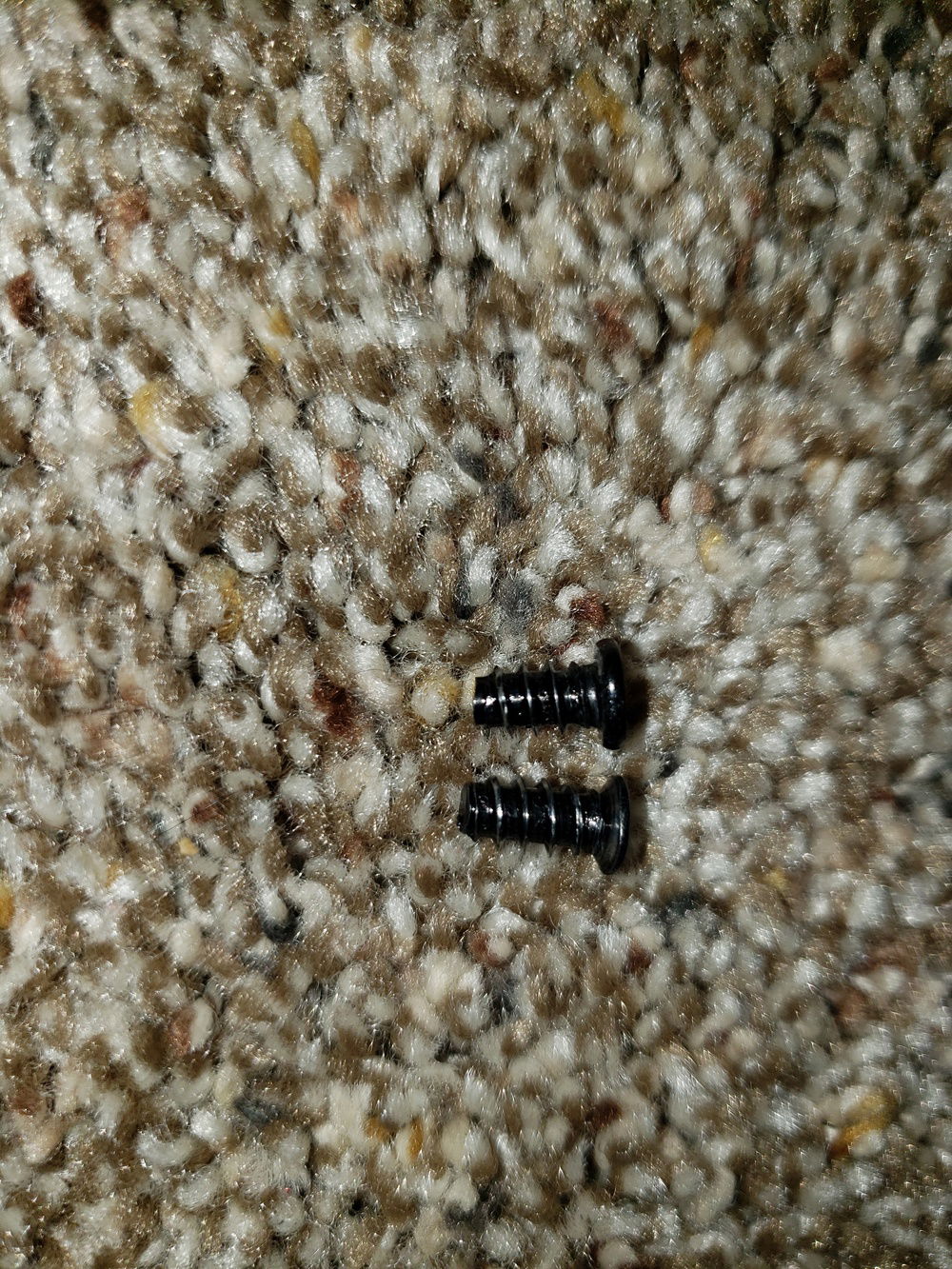 round top screws prevented me from mounting the 280 rad flush.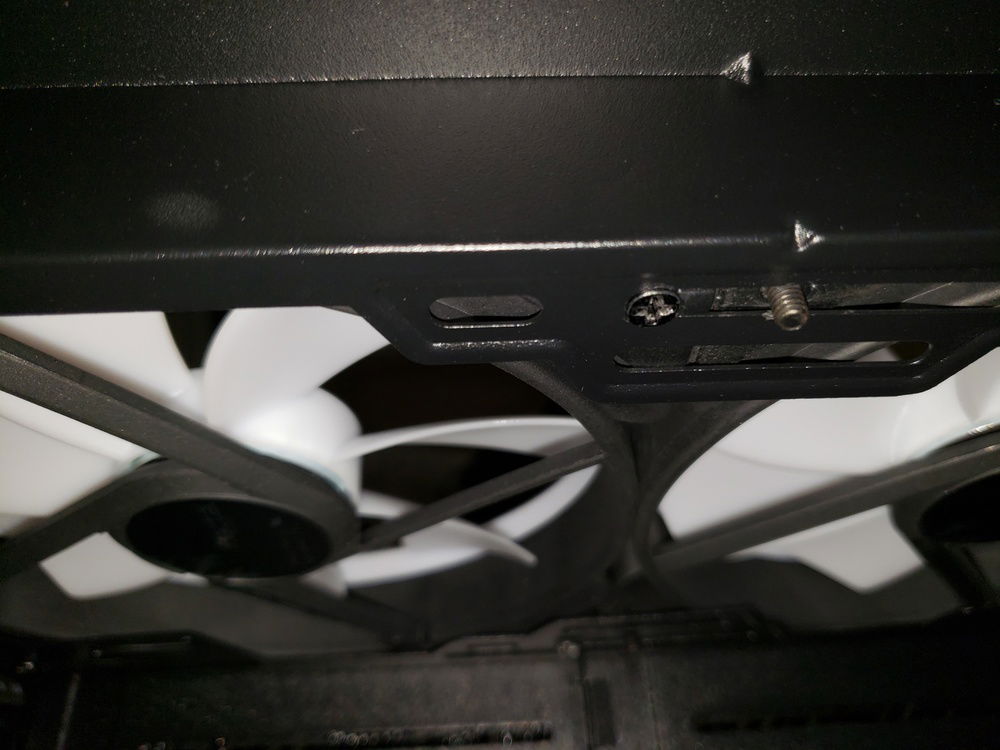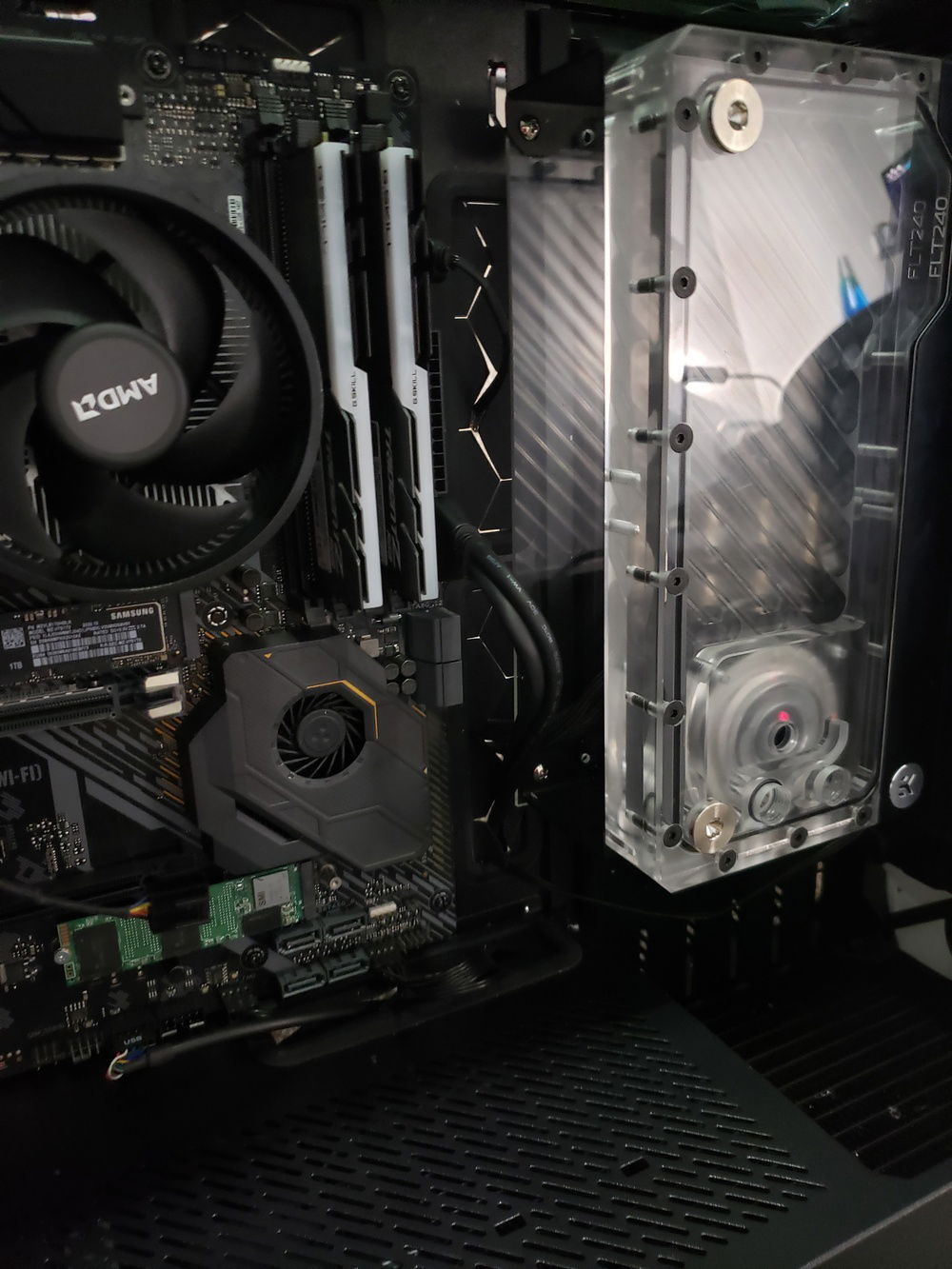 added an acrylic plate to mount the res to so i could extend it further to the left. the CPU mounted at this point was a 3200g, which posted just fine.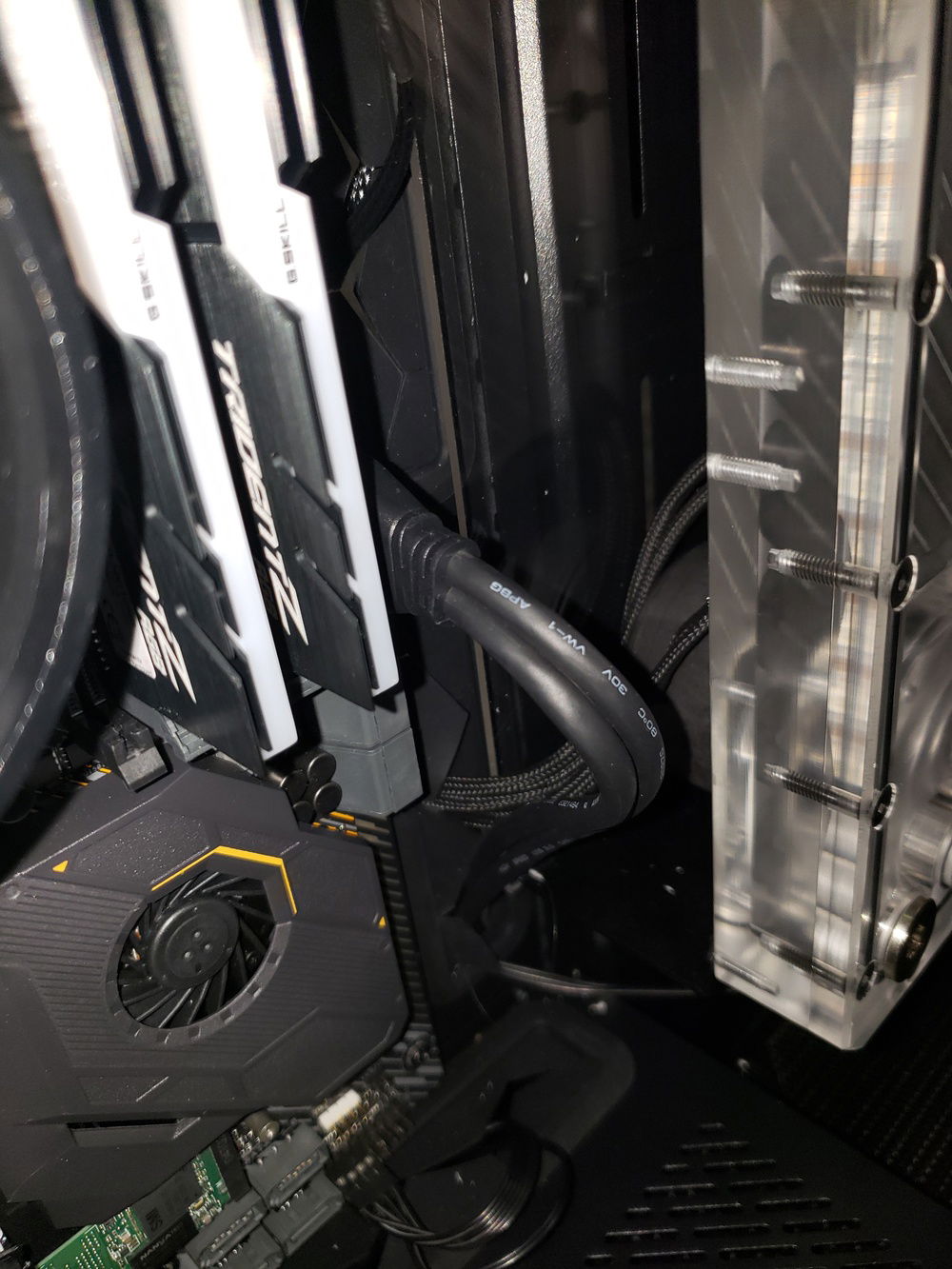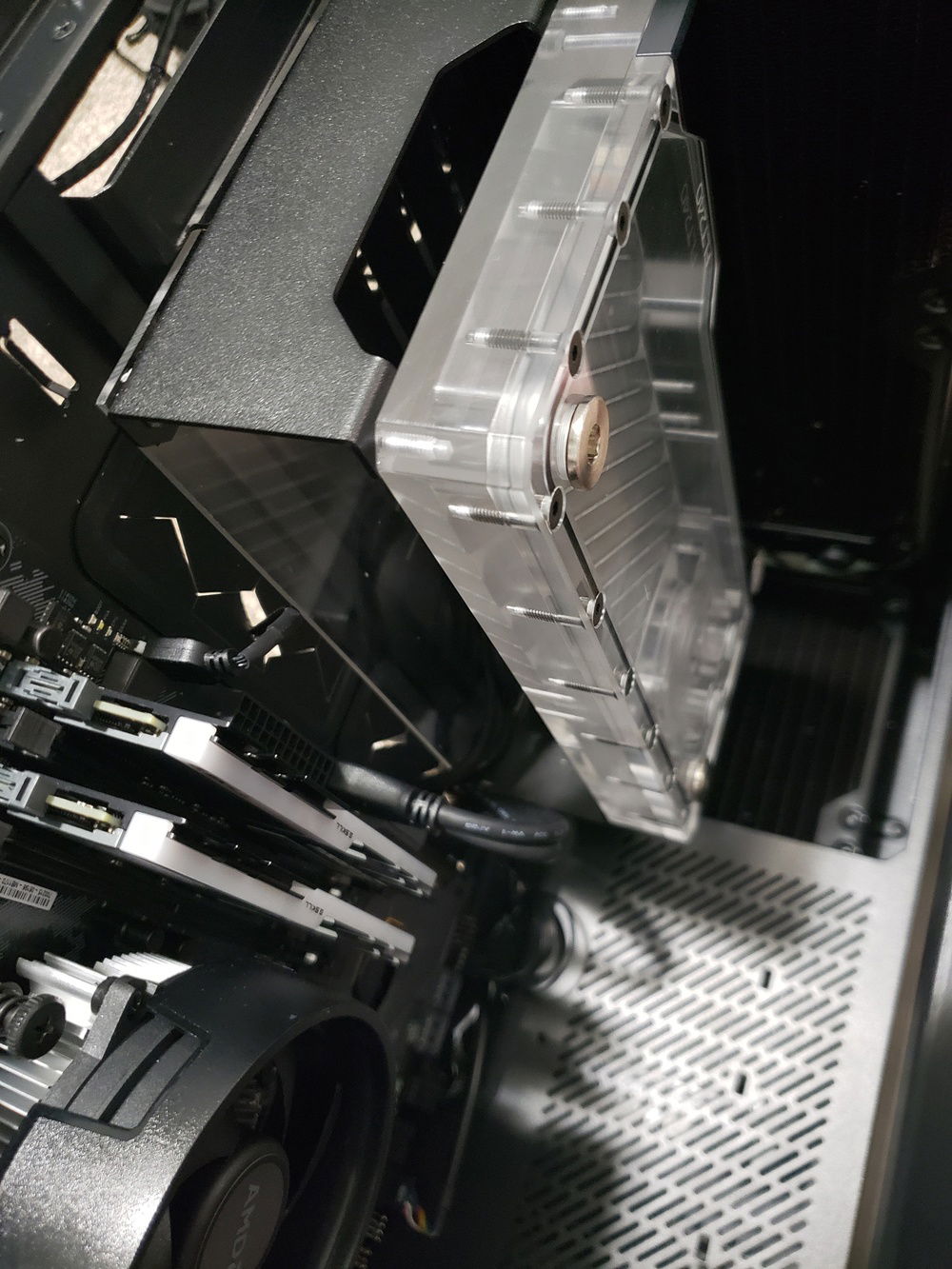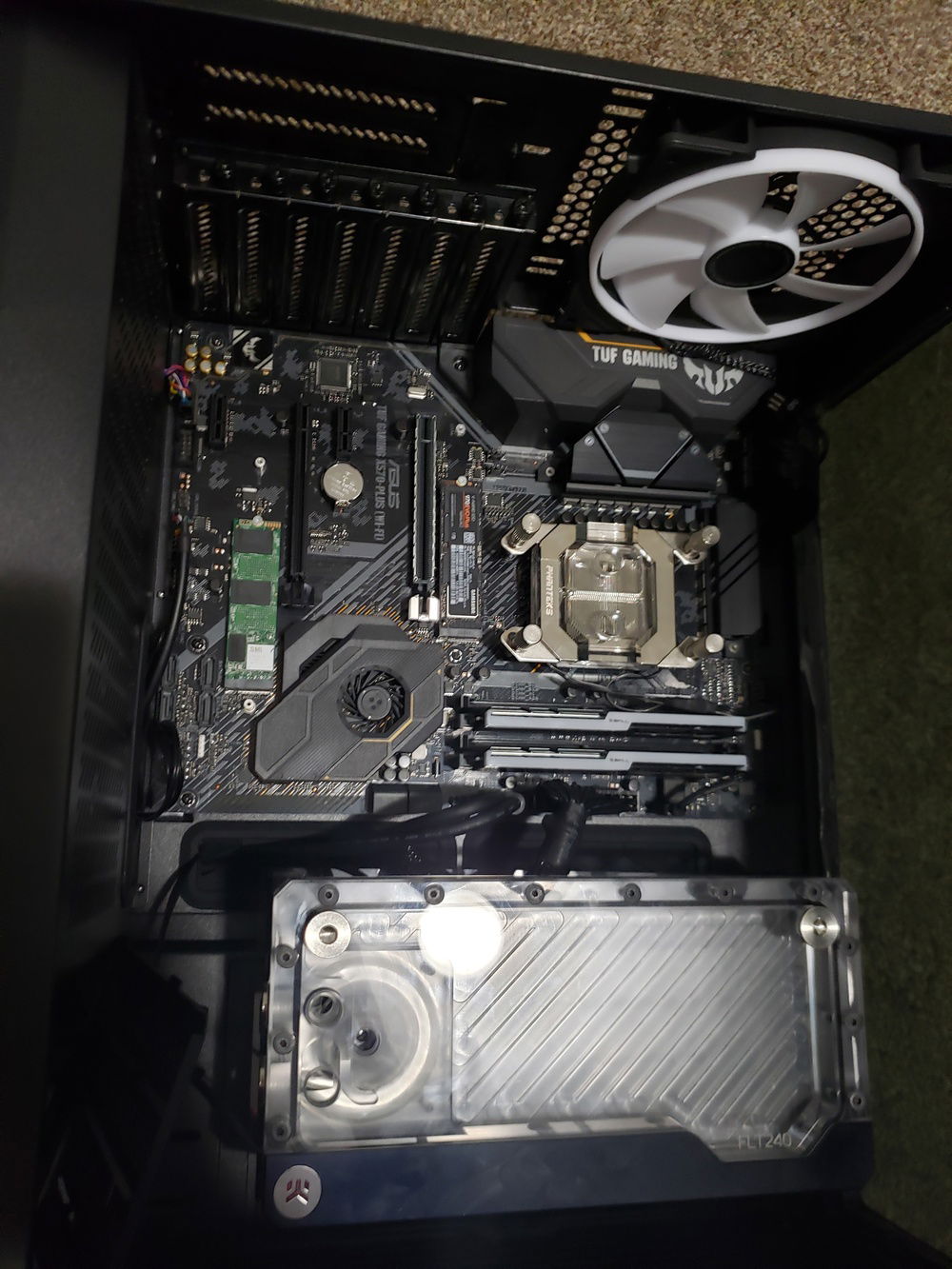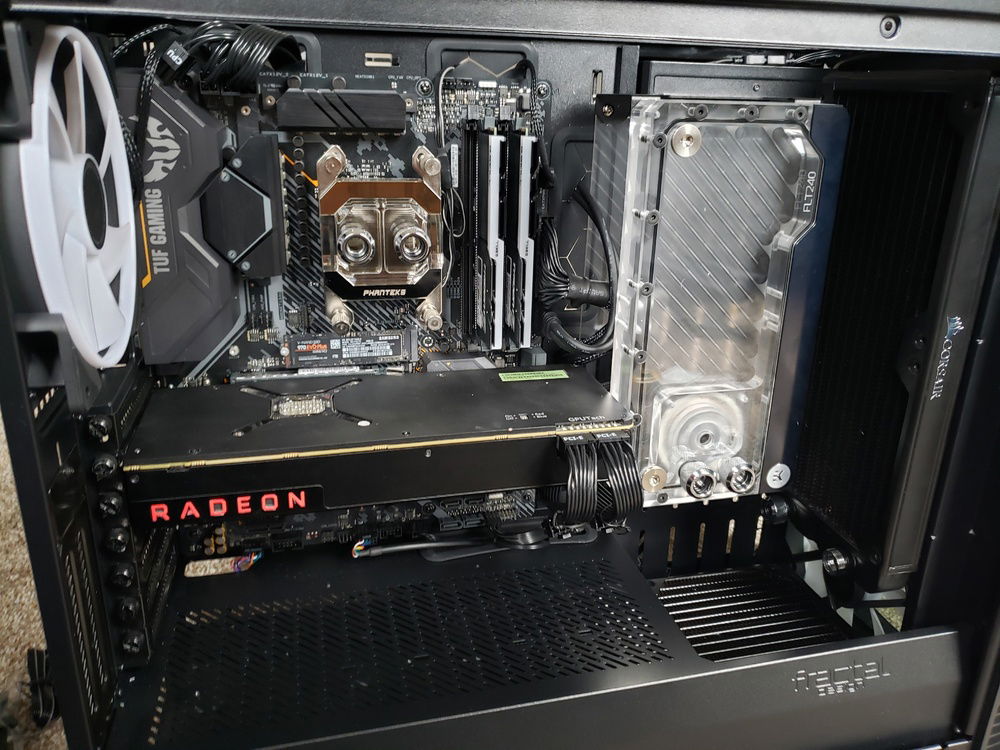 I should've stopped here and at least made sure the system would post before bending my tubes for the next day and a half.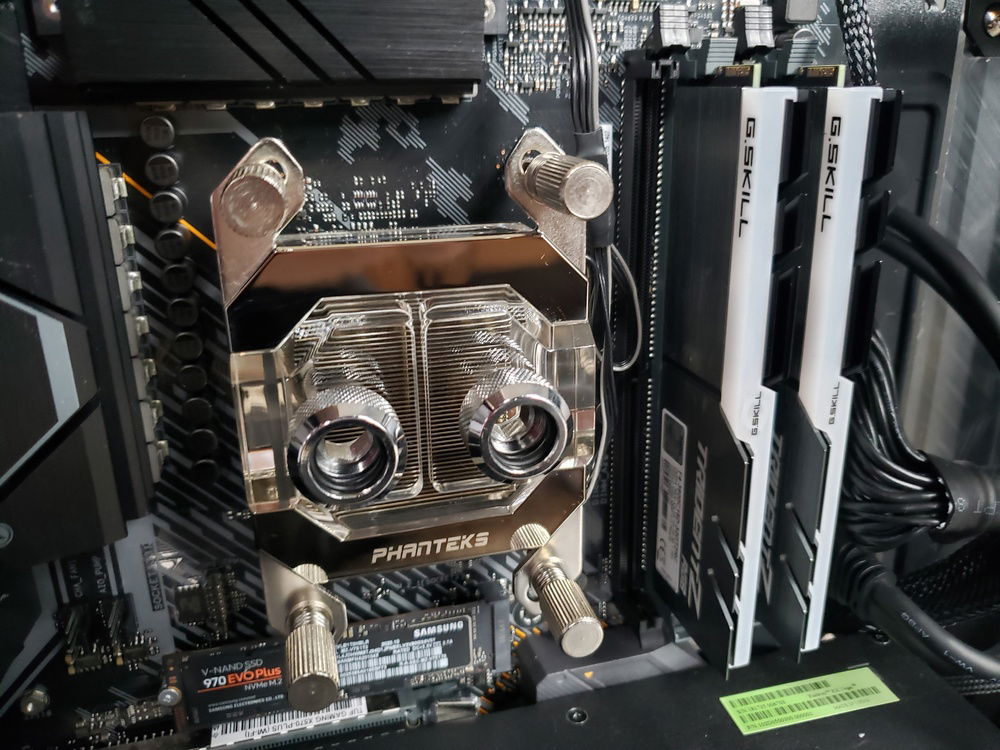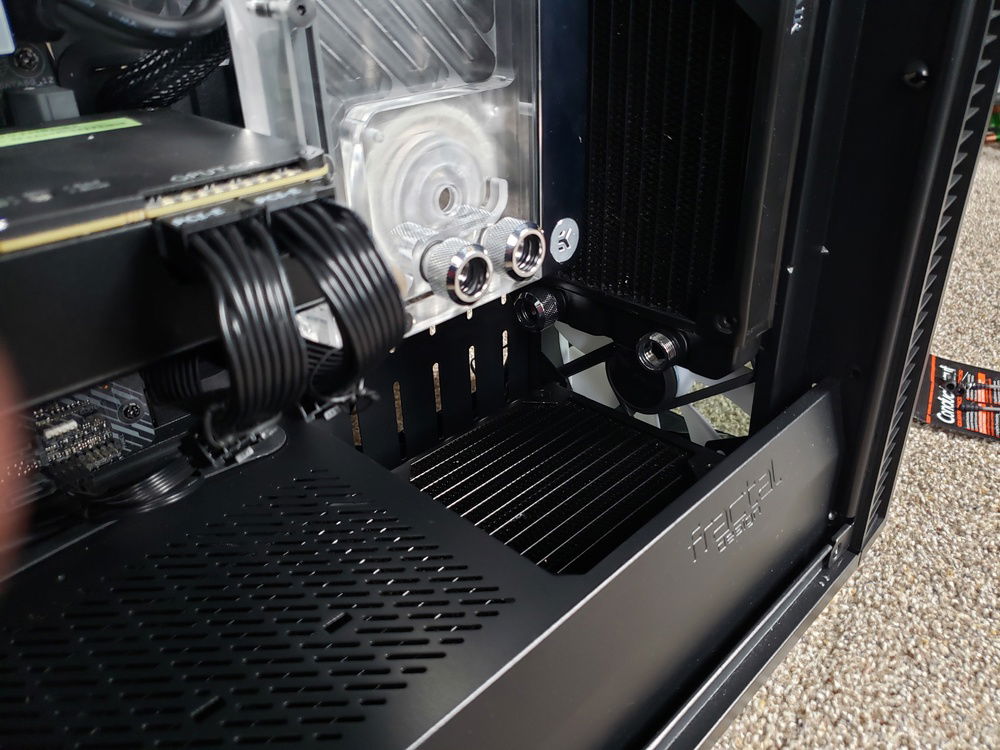 i'm still not sure if i should flip that bottom radiator to put all of the pipes on the far side. it might make it less risky to mount all of the pipes on one side, but making those bends sounds like a nightmare.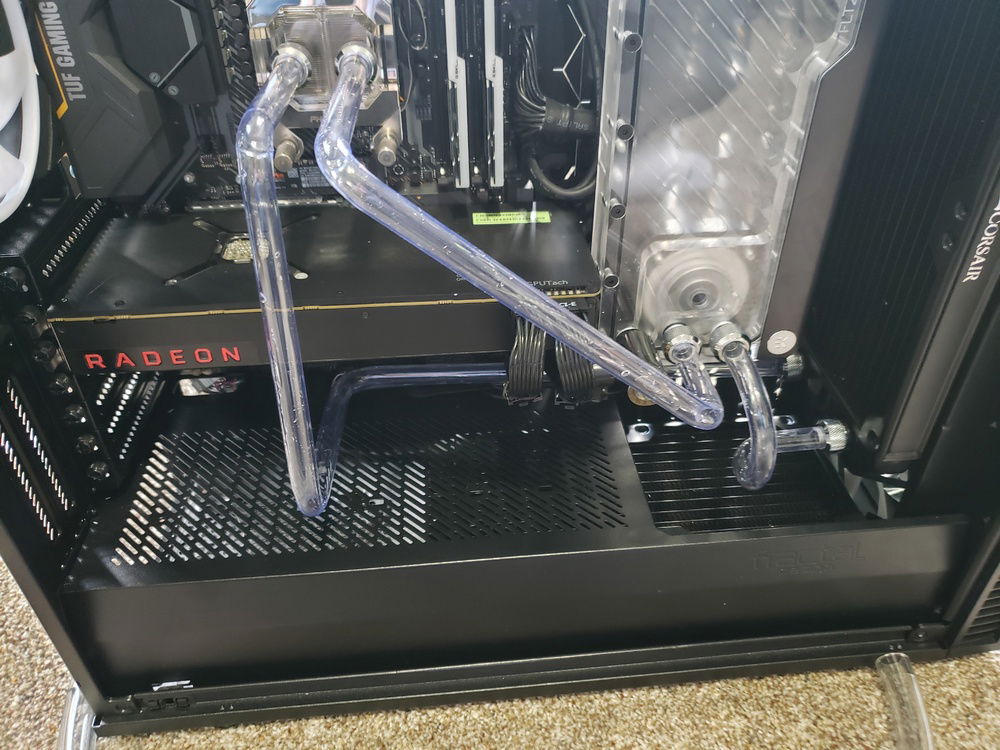 the shortest pipe in this build was the hardest. i quickly figured that i couldn't do 2 short 90 bends. so i curled the pipe to give myself more play, a little tension from a slightly off bend is more easily diffused with more pipe.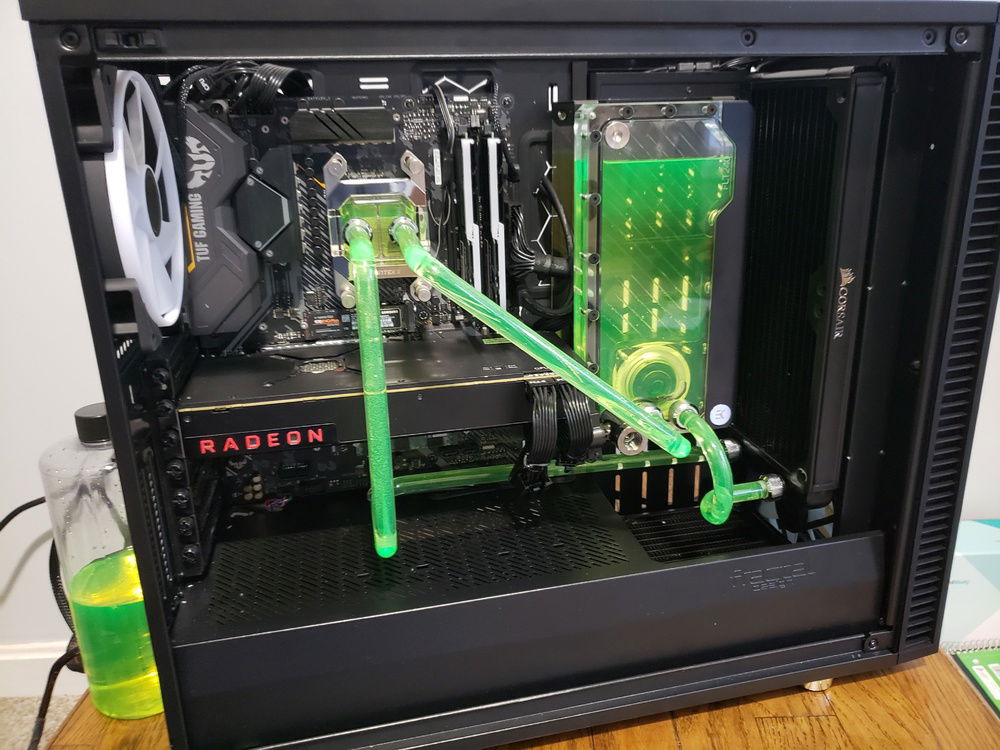 passed the leak test without problems but then i discovered the system wouldn't post.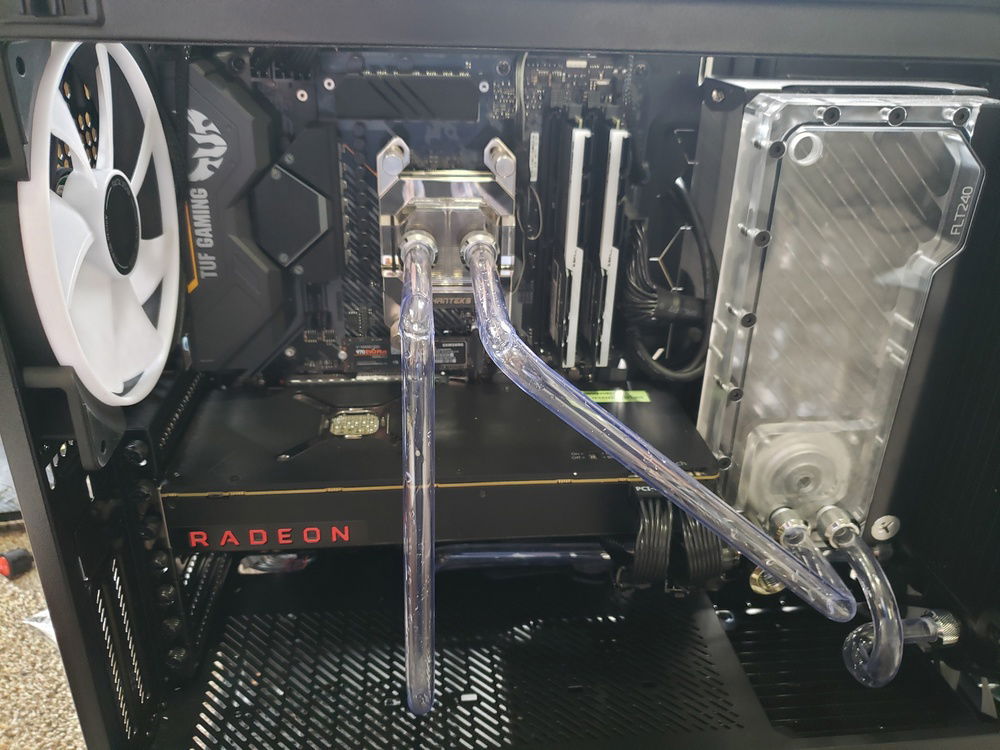 Drained the loop, 3 hours of troubleshooting with 3 GPUs later and i found that the PCIE slots are faulty on the TUF board.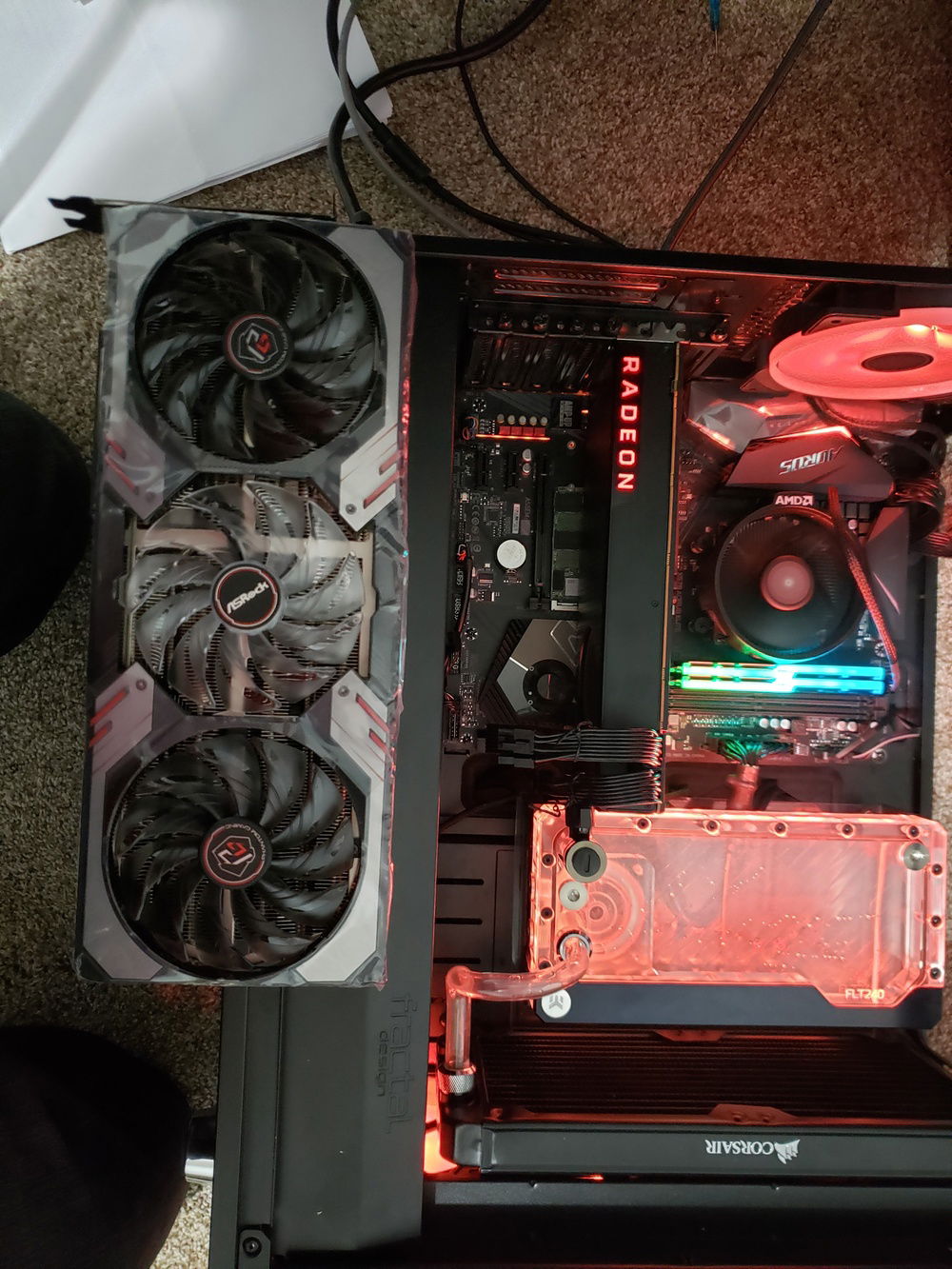 Fortunately there's Microcenter about 45 mins away. Not only did i score an Aorus X570, a Truck brought in a shipment of ASROCK 6800XTs while i was there. MicroCenter ftw.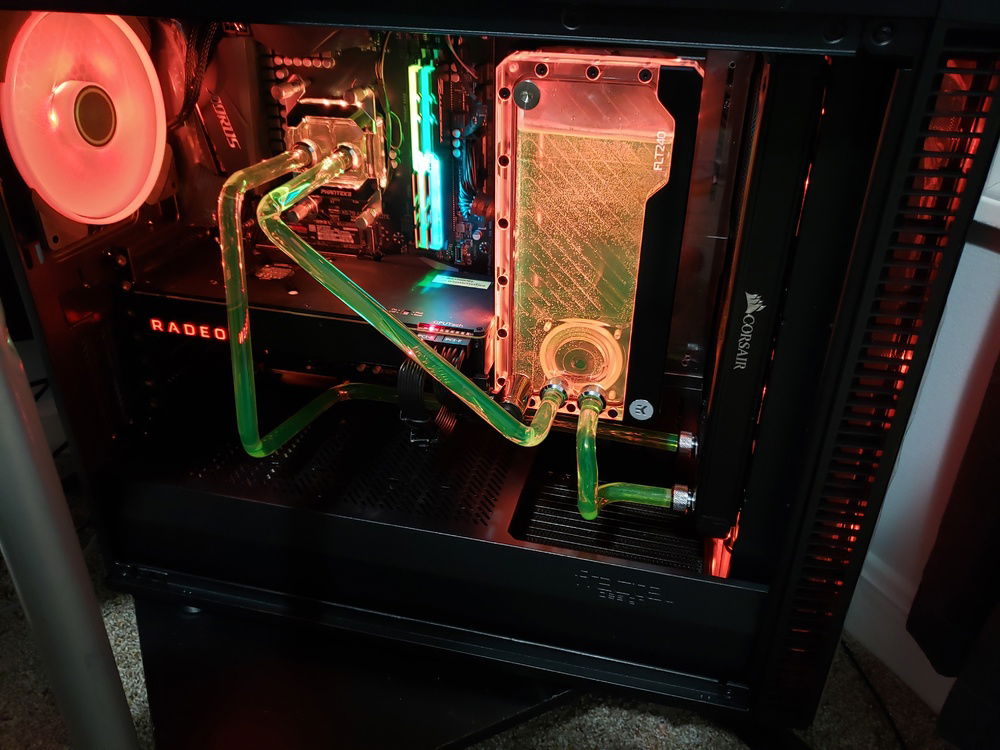 I got the 5800x installed and working on the Aorus board, but obviously the 6800xt won't fit in the slot, so i had to wait for a riser cable to arrive.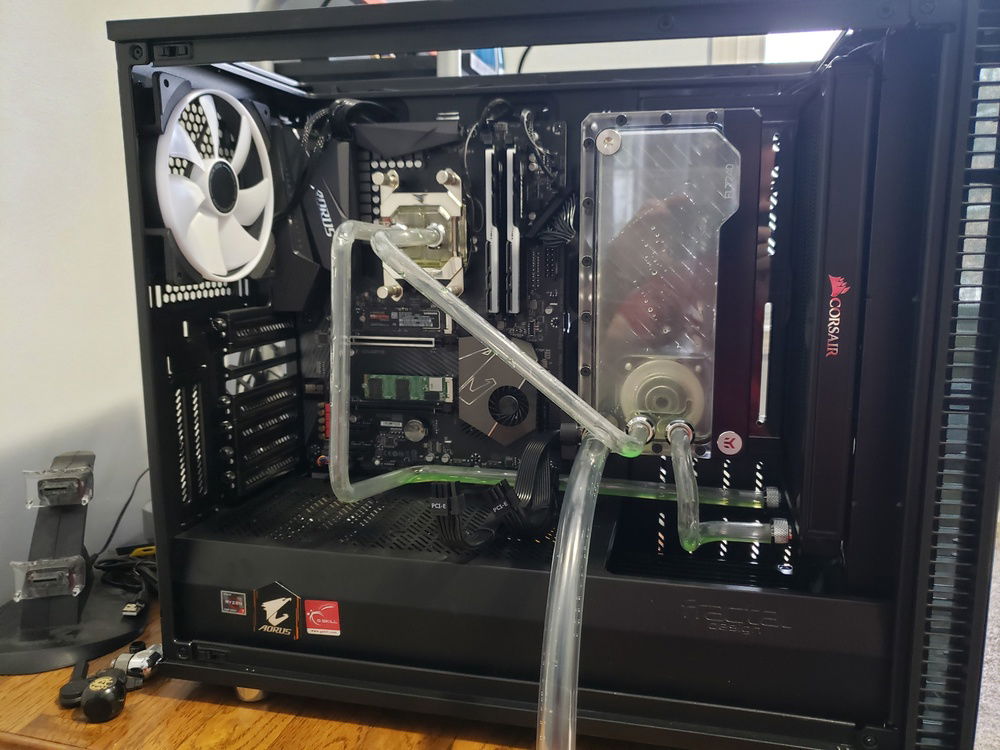 draining the loop yet again.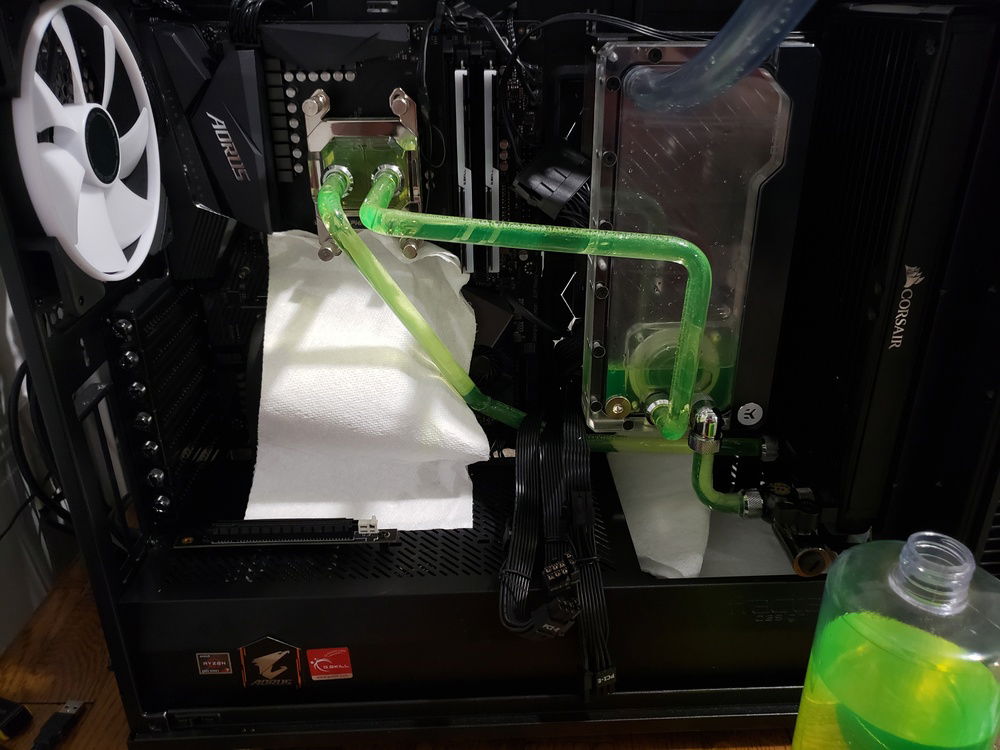 New bends to leak test around the riser cable and the 6800XT which is much larger. also moved the drain port to a better location which should be the only permanent bend in the loop.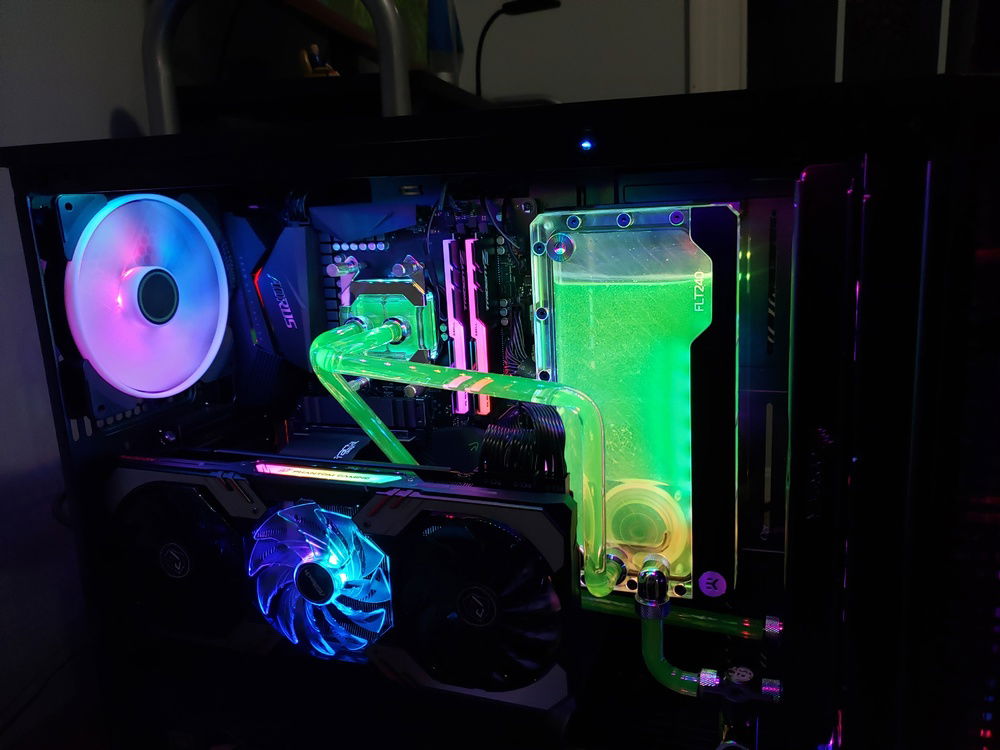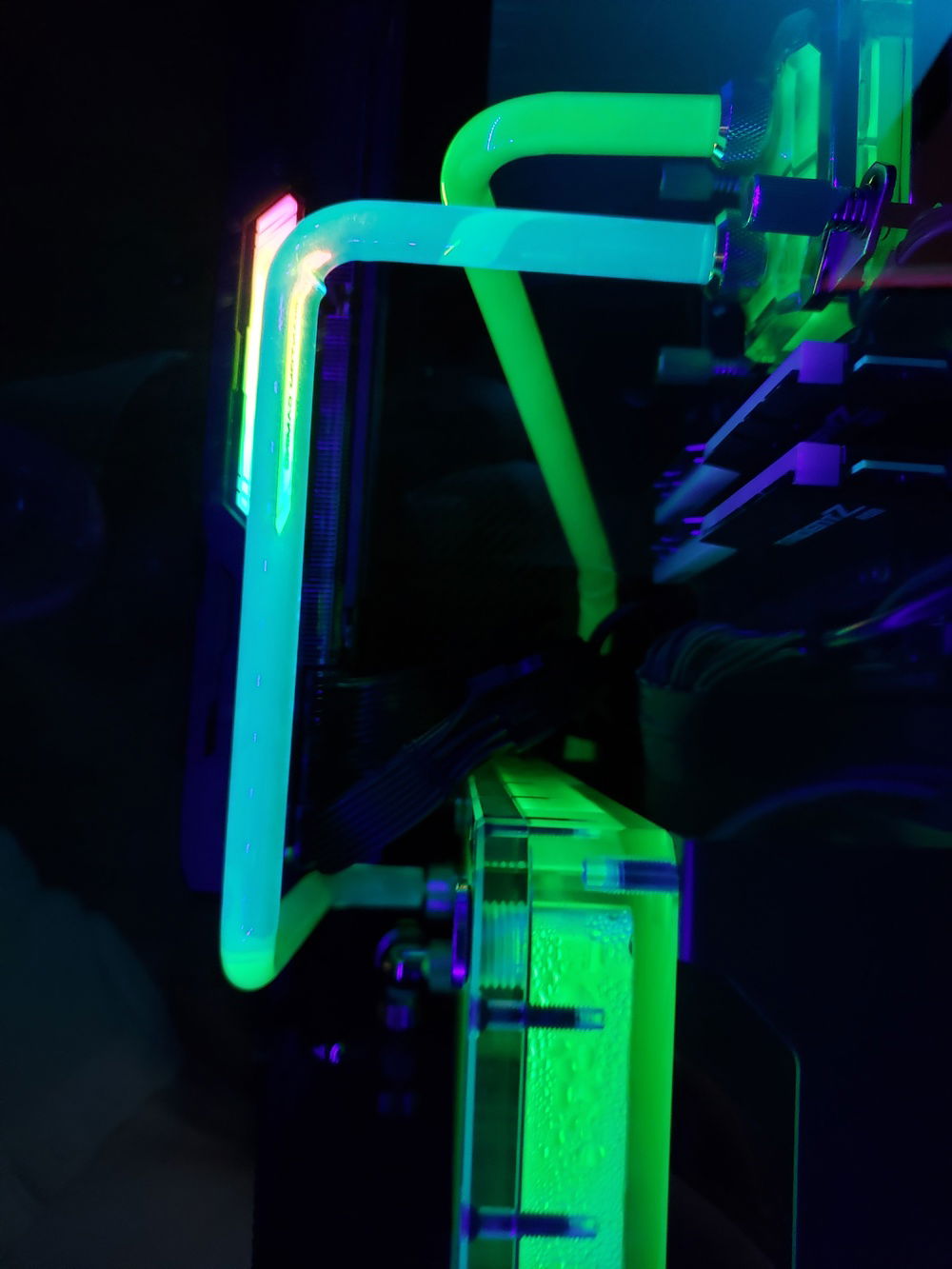 one of the reasons i love the S2 vision is the top down view through glass. here the RGB lights are off except the GPU which i haven't figured out how to control. the crossover tube is the UV acrylic and you can see it turning blue here. not quite as dramatic as i'd hoped.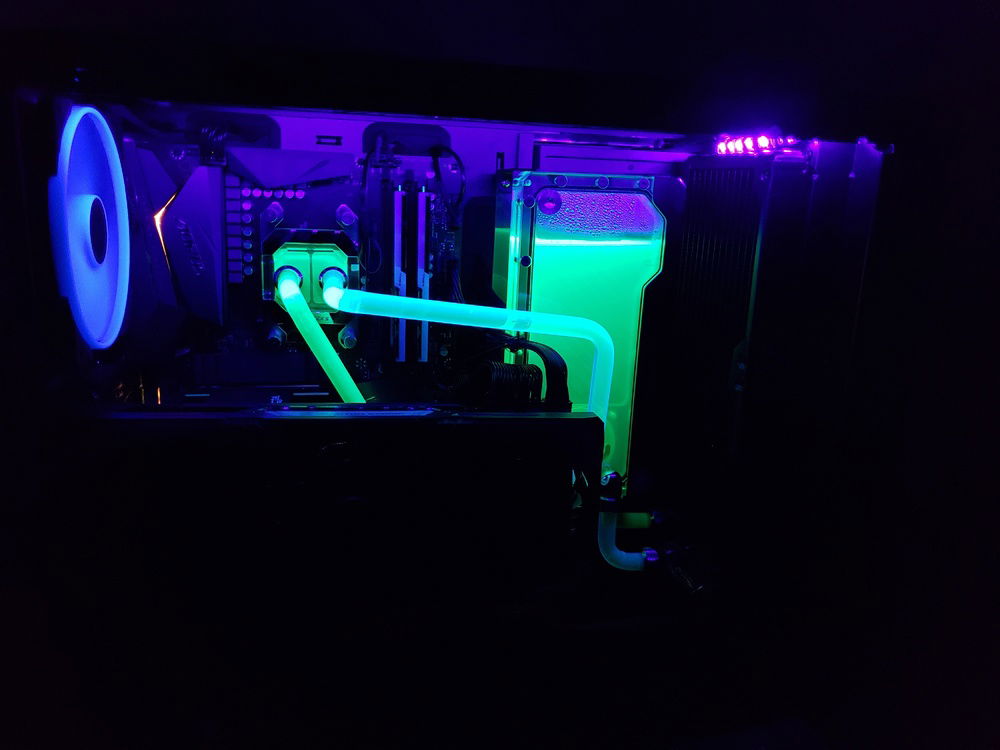 After i figured out how to turn off the RGB on the gpu, this is how i game, the uv strip is set to breathe