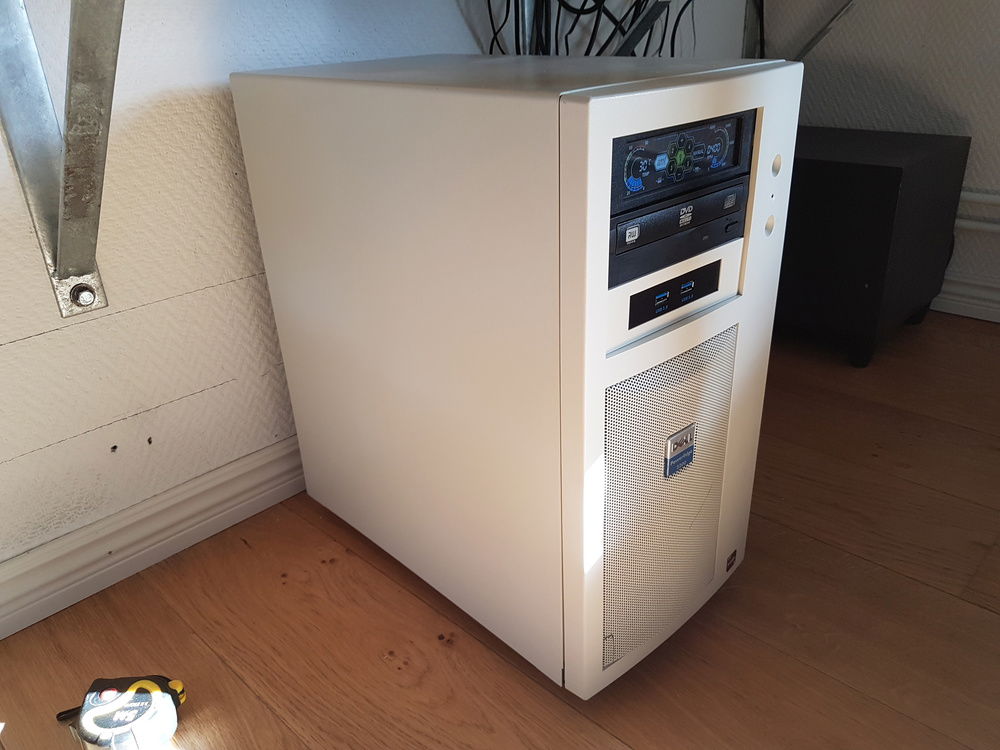 An old Poweredge 2200 server pc that i rescue from the scrapbin at work. gutted it and put a customloop ryzen system in it.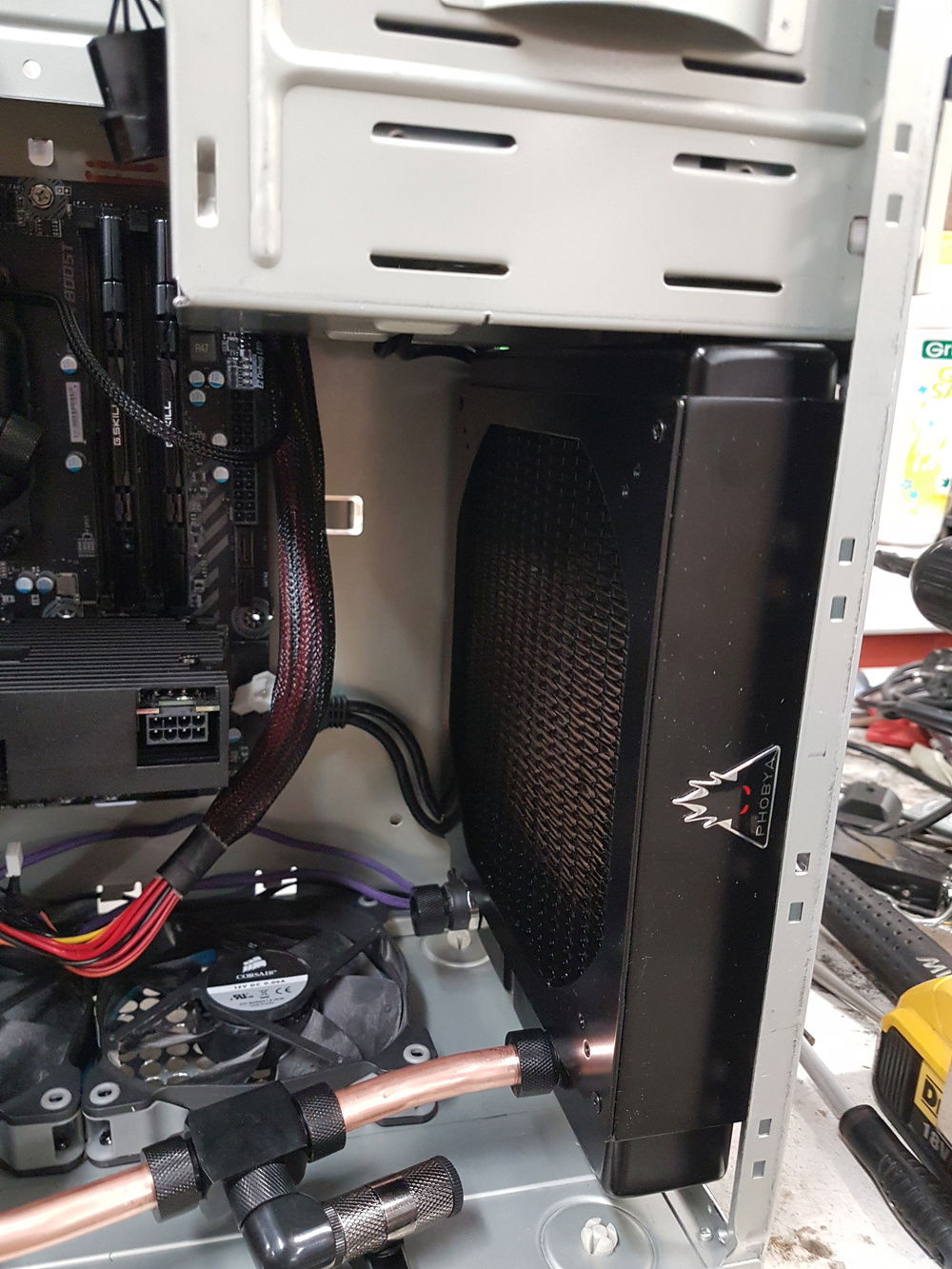 Phobya Xtreme 200 in front tallest rad i could fit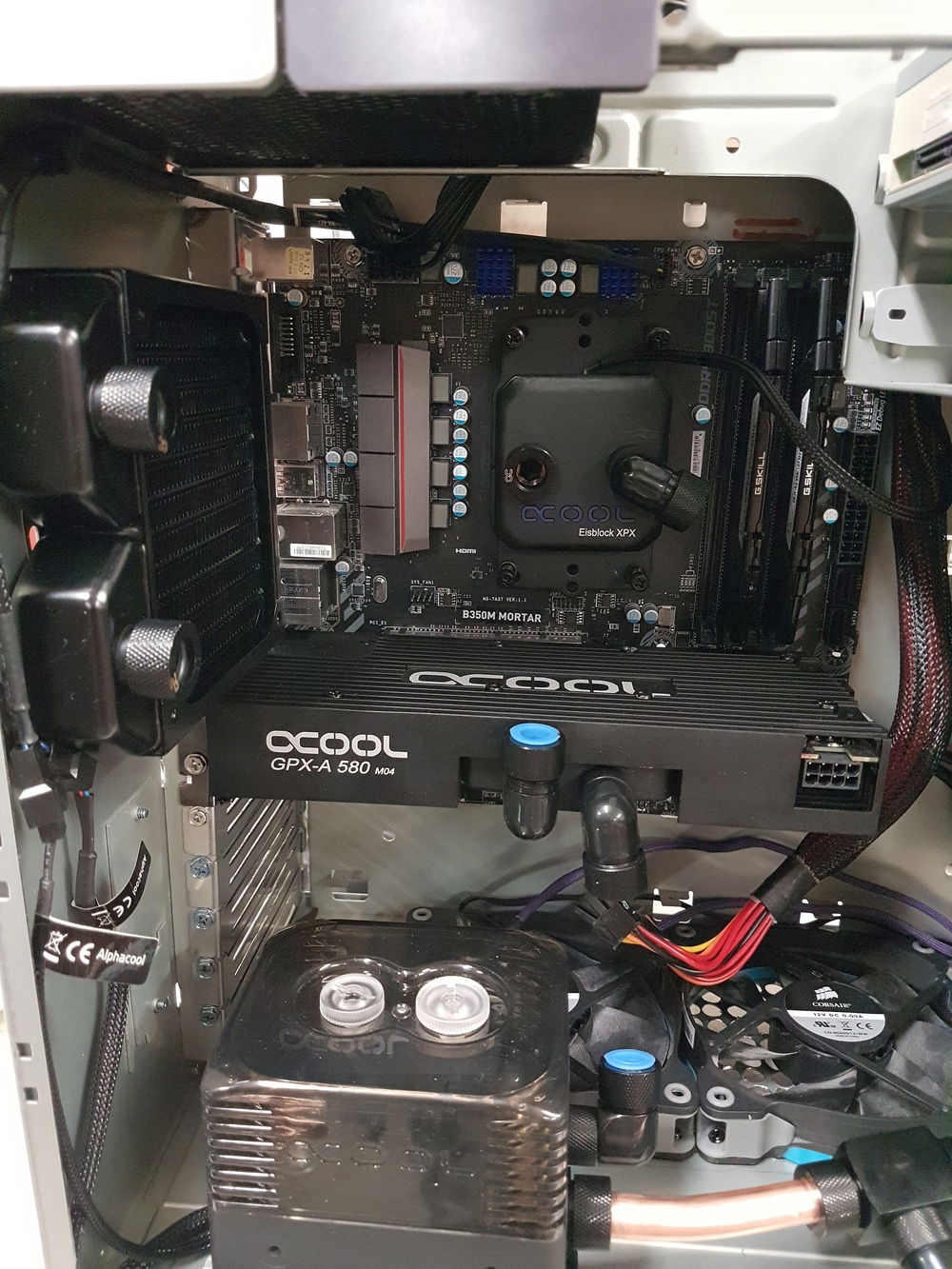 NexXxos gpx on gpu, 120mm rad in back and a Eisblock xpx on the ryzen 1600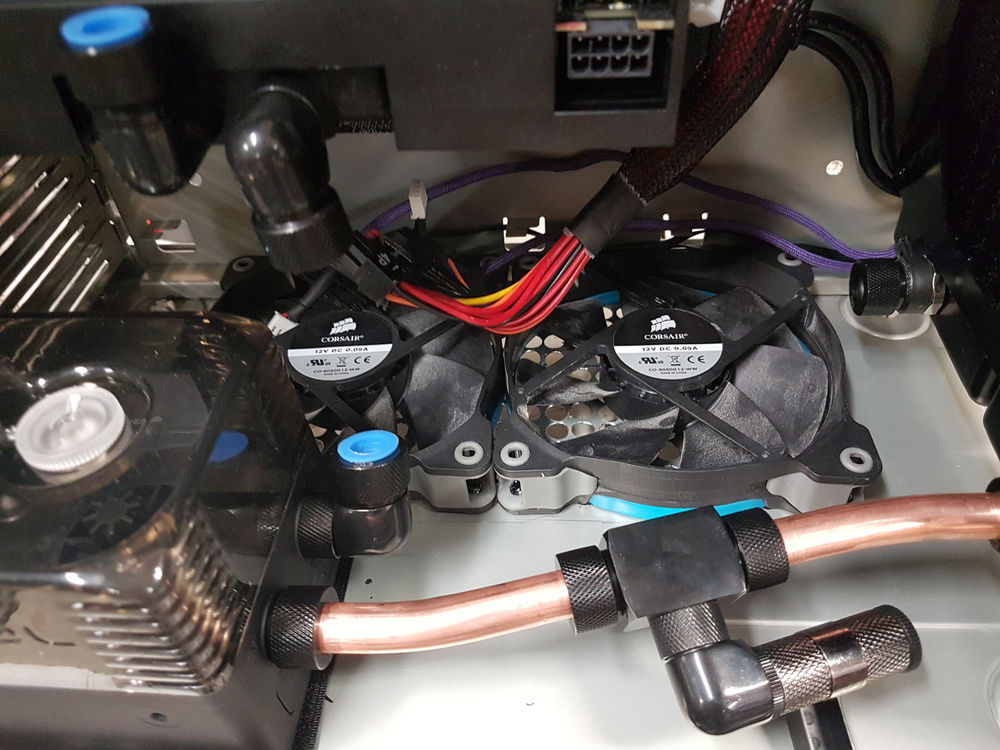 Eisstation dc-lt 2600 pump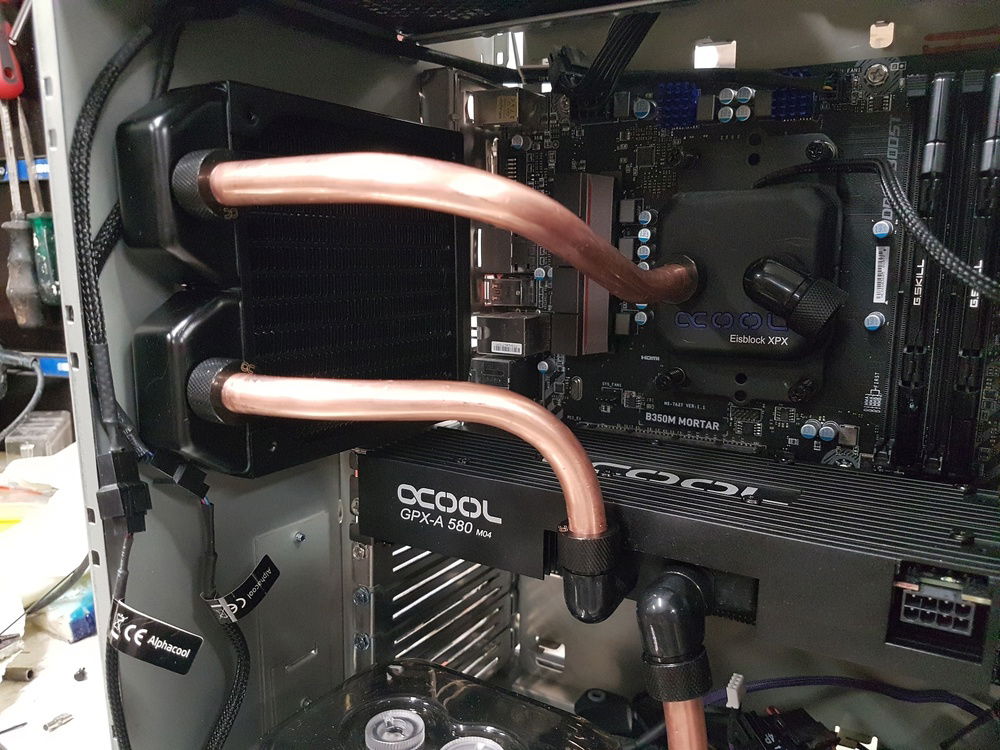 Commence piping with 12 mm copper pipe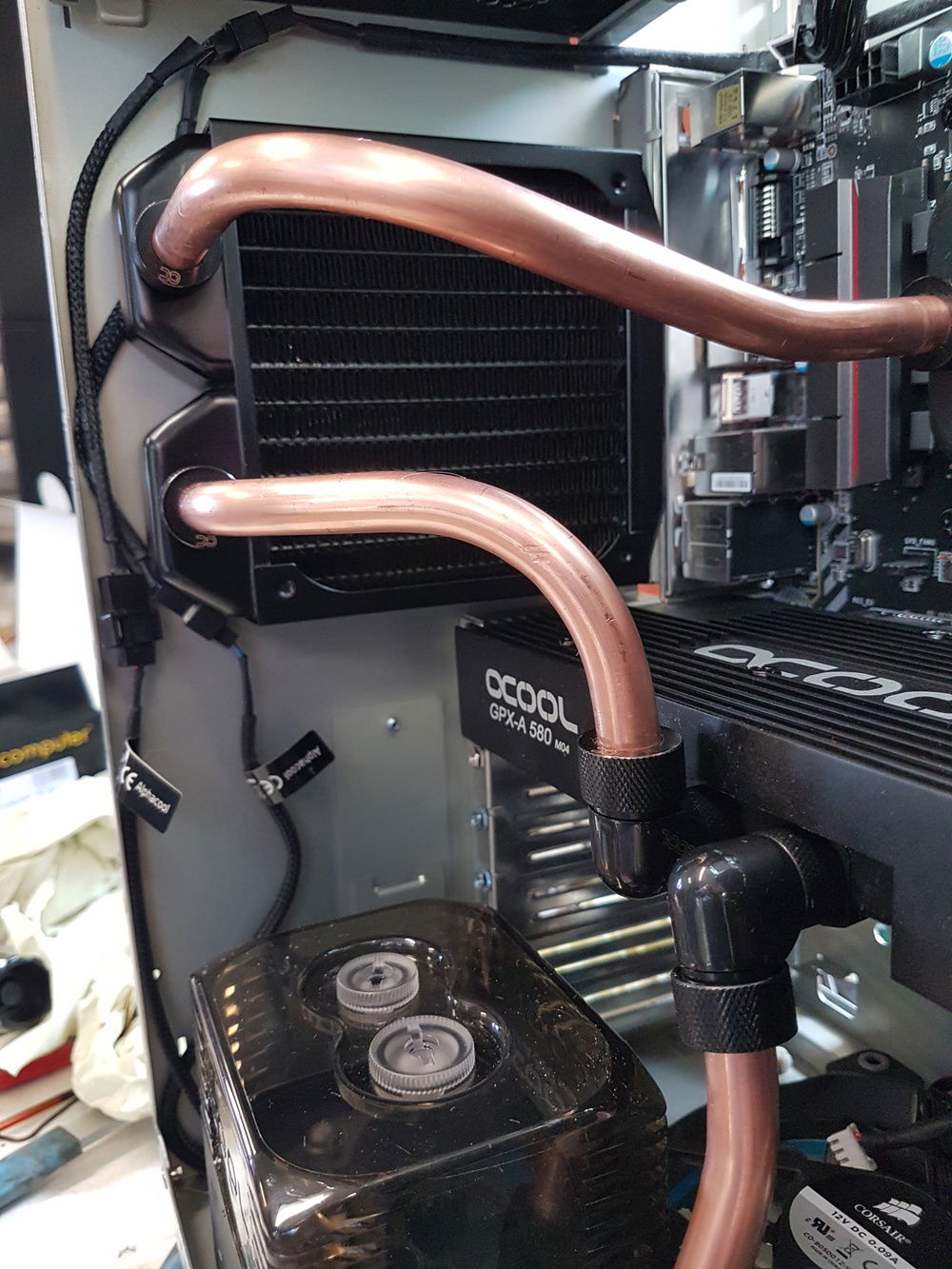 This pipe from gpu to rad was driving me crazy, it took me 3 times to make it right.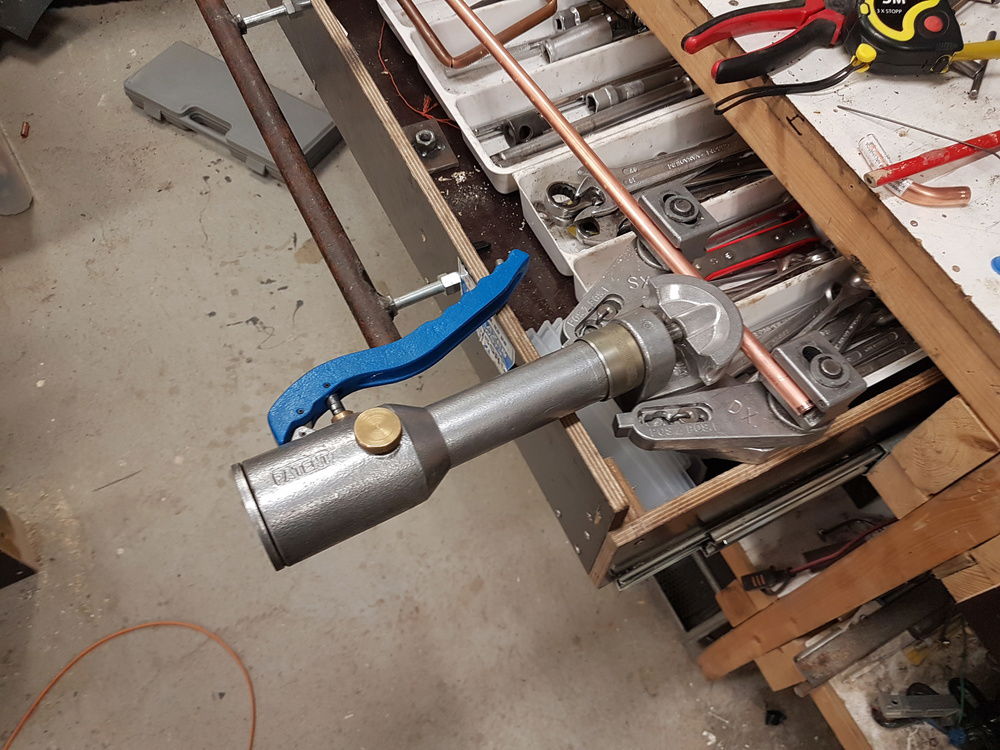 bending tool borrowed from work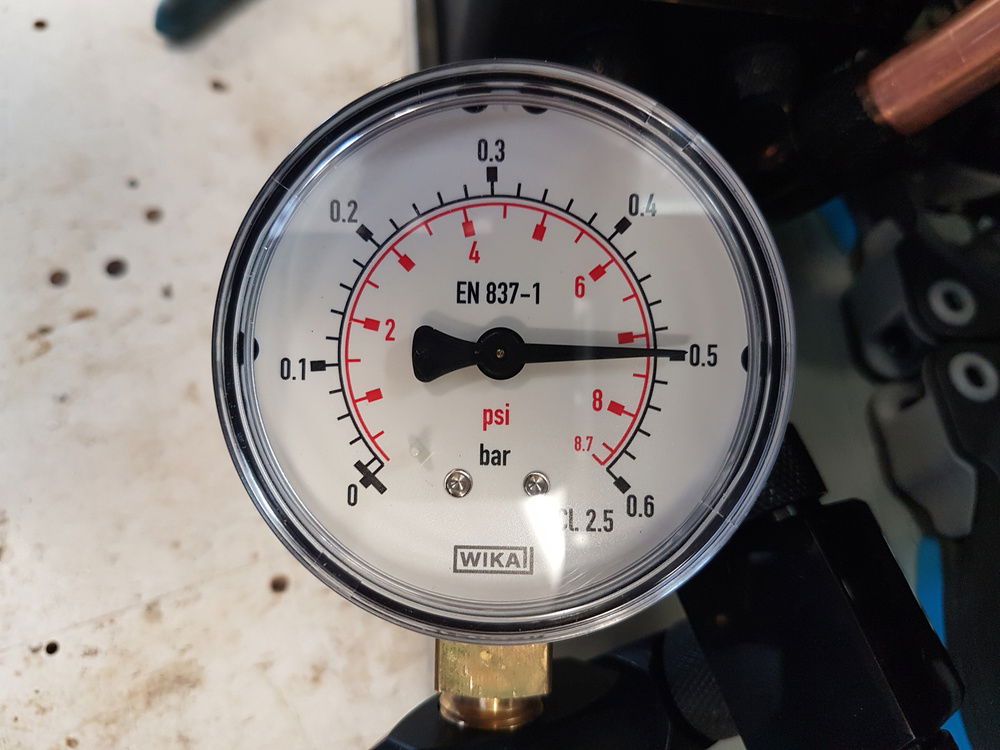 Pressure test with Aquacomputer Dr. Drop pressure tester. it stayed on 0.5 bars for over 6 hours and when i check on the 11 hours mark i lost 0.1 bar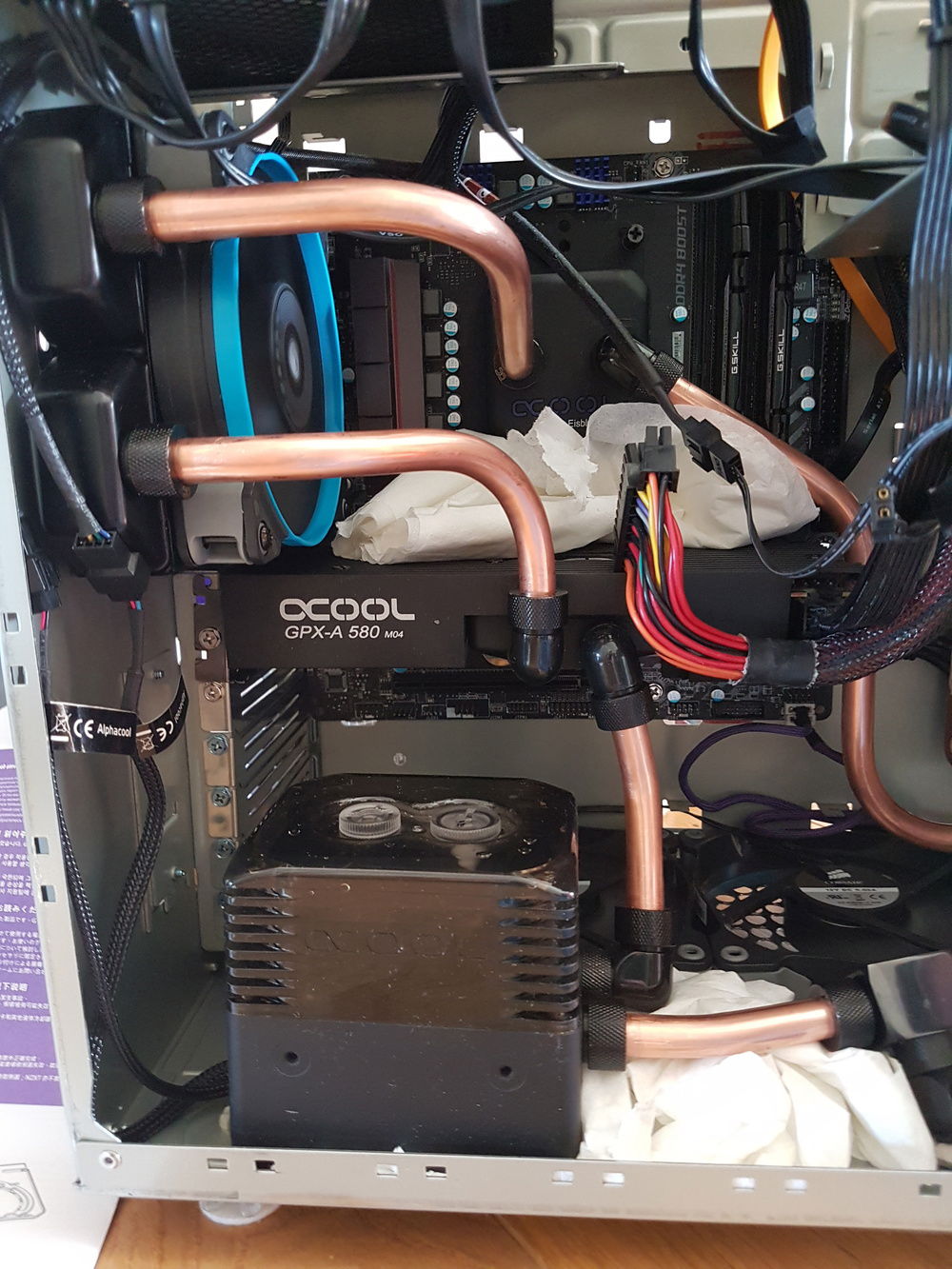 water filling and leak test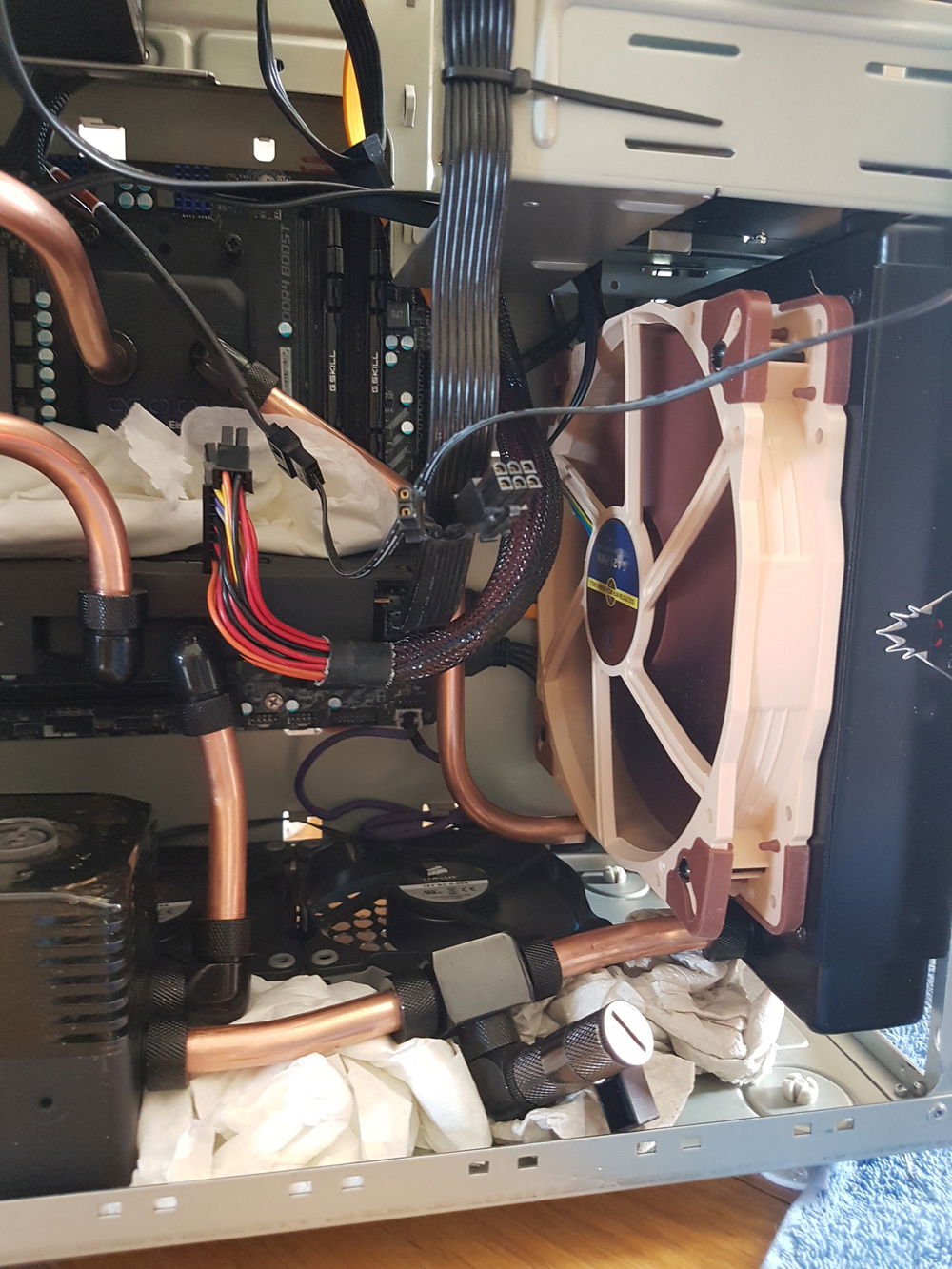 No leaks in the 5 hours it ran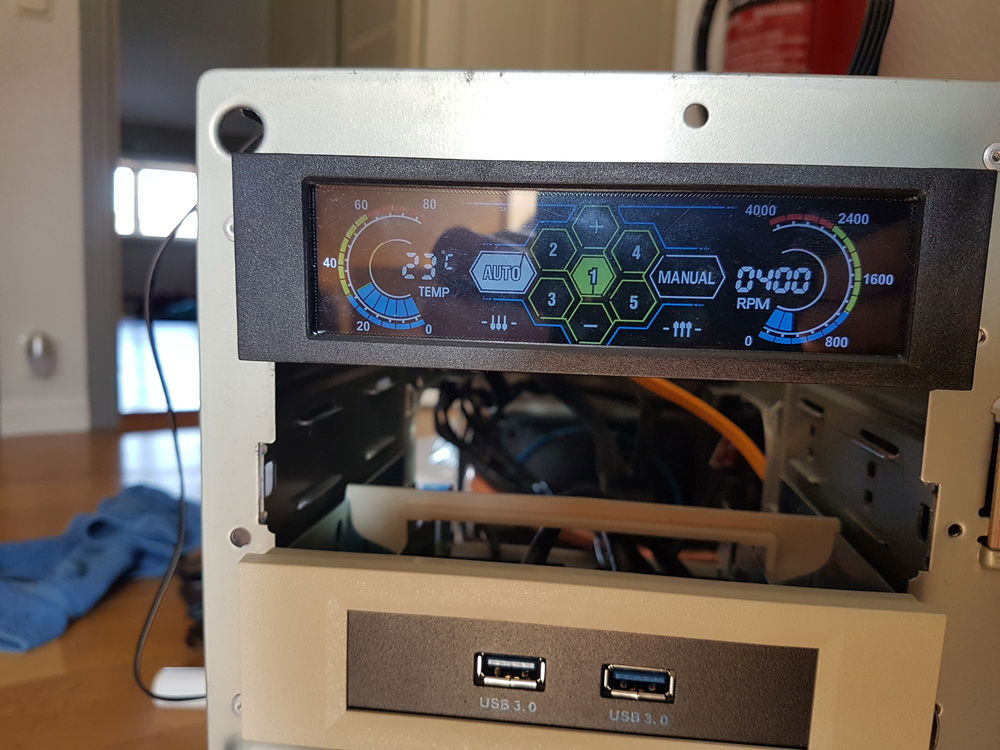 a simple STW fan controller that control the system